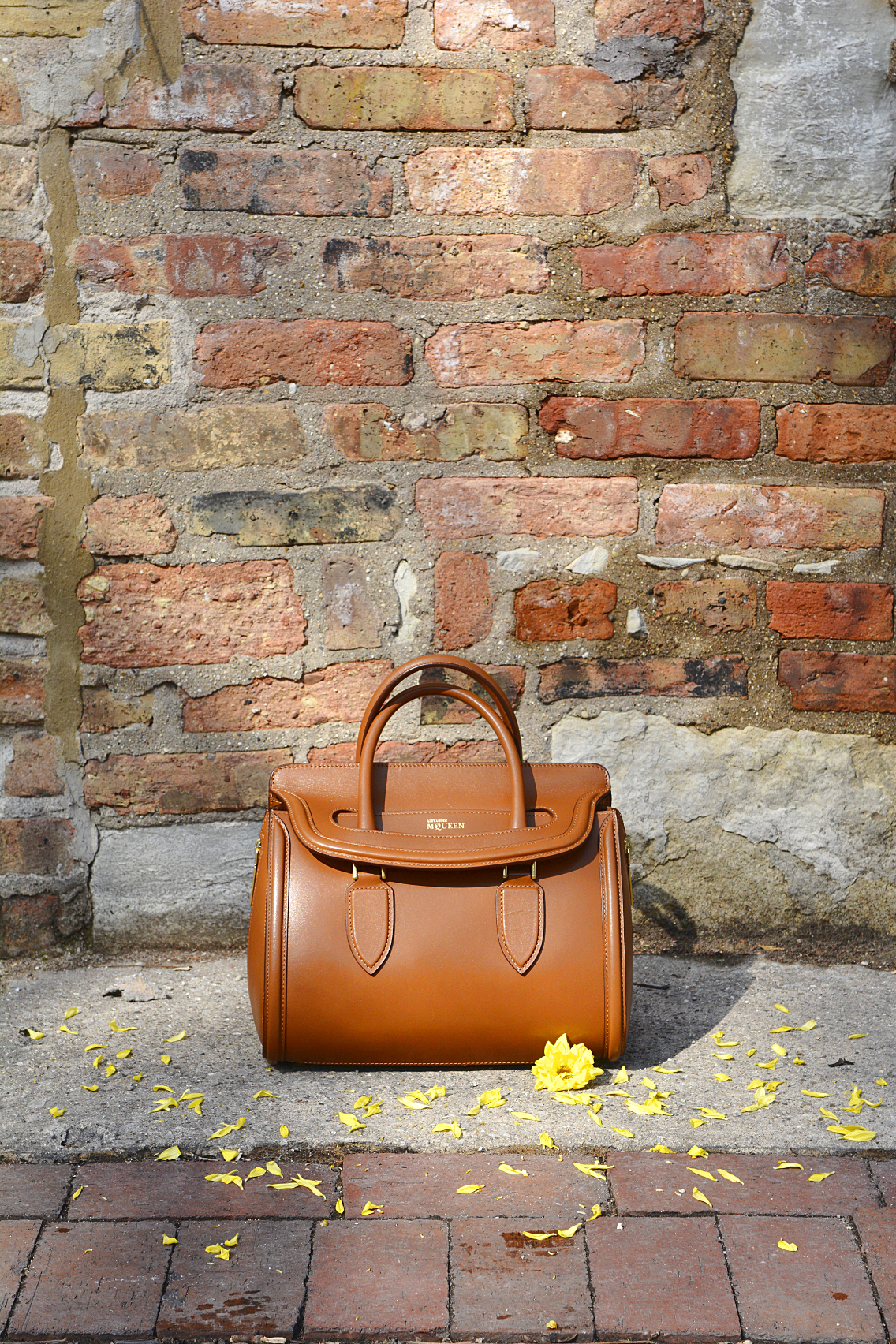 Today I've teamed up with the Refined Side and some of the most stylish bloggers I know to share our most glamorous closet favorites! We are each sharing one favorite item from our wardrobes that makes us feel elegant, empowered, beautiful and, of course, glamorous. Today at 1 PM EST/12 PM CST we are discussing our #GlamFaves in a live Twitter chat, lead by the lovely ladies of the The Refined Side, and I hope you'll join in and share your favorite glamorous items too!
Over the years, I've been lucky enough to collect some pretty spectacular closet investments, like this shearling coat, this dress and these pumps as I've shed my old college wardrobe and began investing in a proper adult one. Over the years I've slowly purged my wardrobe and for every three pieces I tossed, I replaced them with one high-quality staple. Pauca Sed Bona, as the Romans would say or Quality Over Quantity.
But when it comes to choosing my Glamorous Favorite, nothing but an investment that has continually proven it's value and versatility while still being hopelessly glamorous makes the cut.
And nothing does that more for me more than this beautiful Alexander McQueen Heroine Satchel.
I sometimes refer to this satchel as the definitive piece of my personal wardrobe. Designed to transform the wearer into the "heroine" of her own story, no item in my wardrobe makes me feel more capable of saving the day and looking splendid in the process than this bag.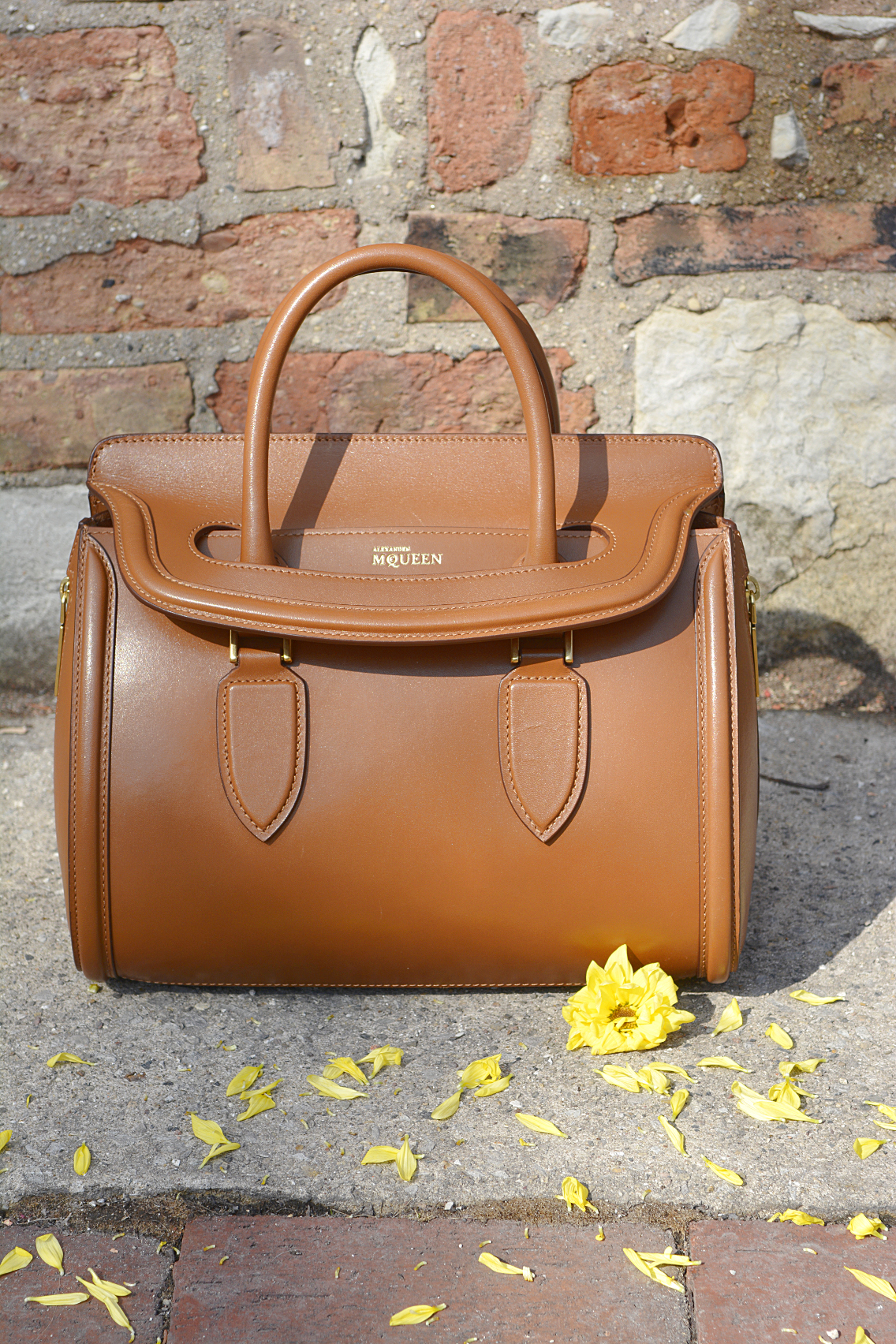 This bag has a beautiful leather finish that I've waterproofed to ensure that a surprise rain storm doesn't spoil my treasure.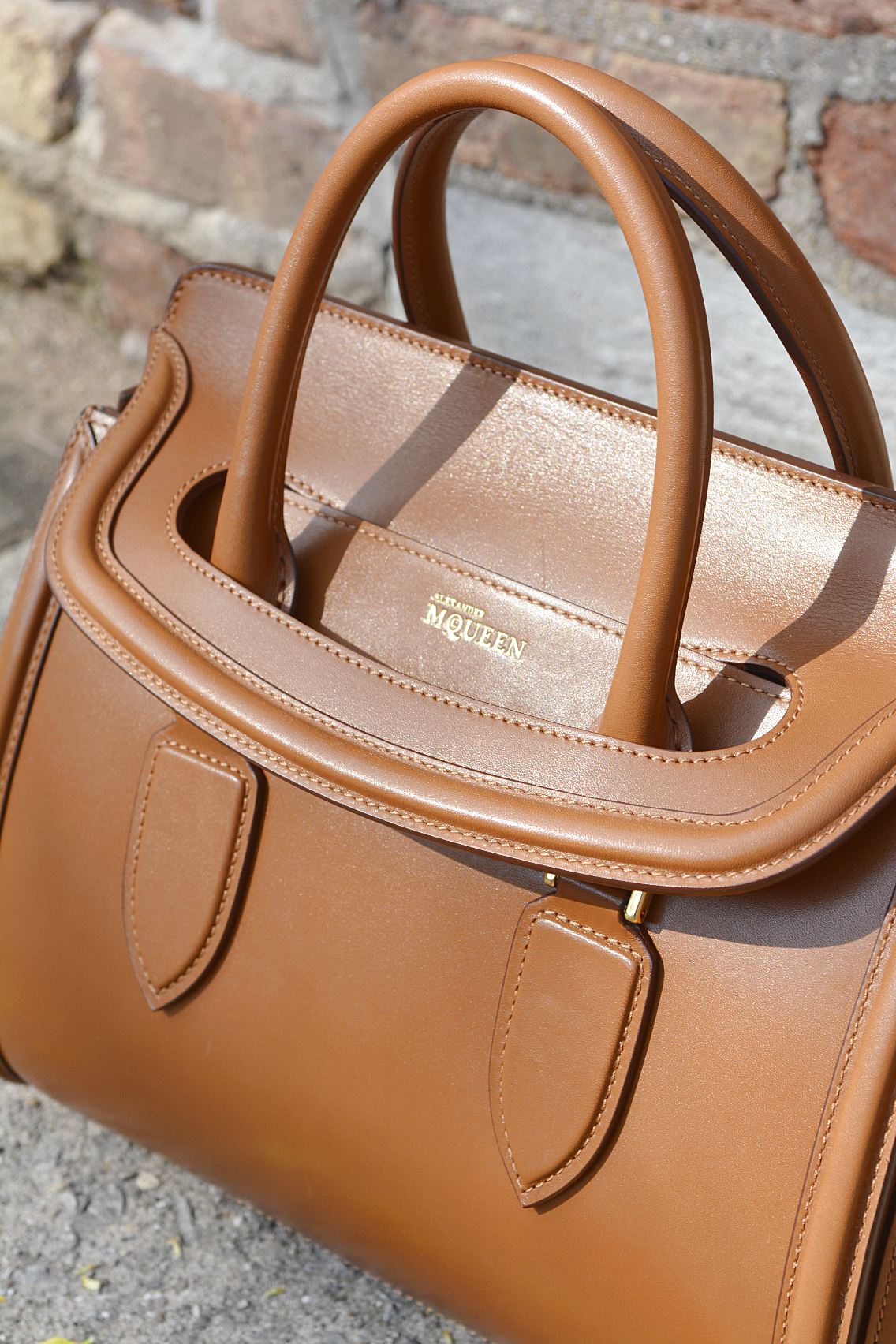 I find the elegantly simple design to be classic and timeless but unique enough that I always get compliments when I tote it around. Hubby gave this bag to me as a birthday present a few months after we were married so I love how romantic I feel when I wear it too.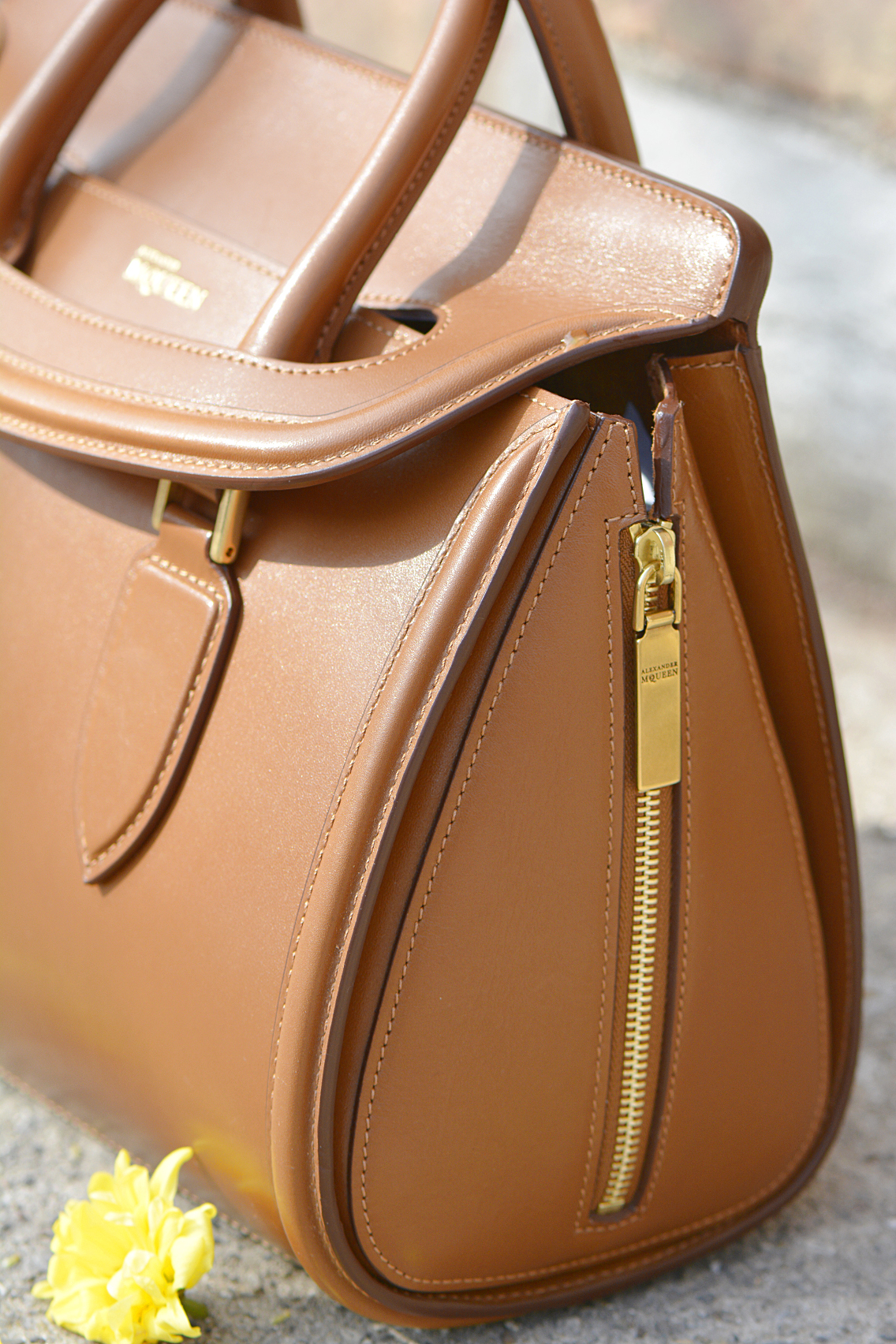 As far as shapes go, I fall hard for elegant teardrop and pear shapes. My engagement ring is pear-shaped, my favorite earrings are pear-shaped and so naturally, my favorite purse and closet investment shares this aesthetic.
Part of what made this bag so appealing to me was the brilliancy of the design. I will admit that getting in the bag can be a challenge since you loop the front strap through the slit in the fold but I am more than willing to overlook the inconvenience since I adore the shape so. And the accessibility problem is easily solved by not looping the arm strap through the flap, just allowing the flap to sit behind it.
The color is called "burnt camel", being a dark tan hue that Hubby thinks compliments my hair color and offers a lot of versatility when being styled into an outfit.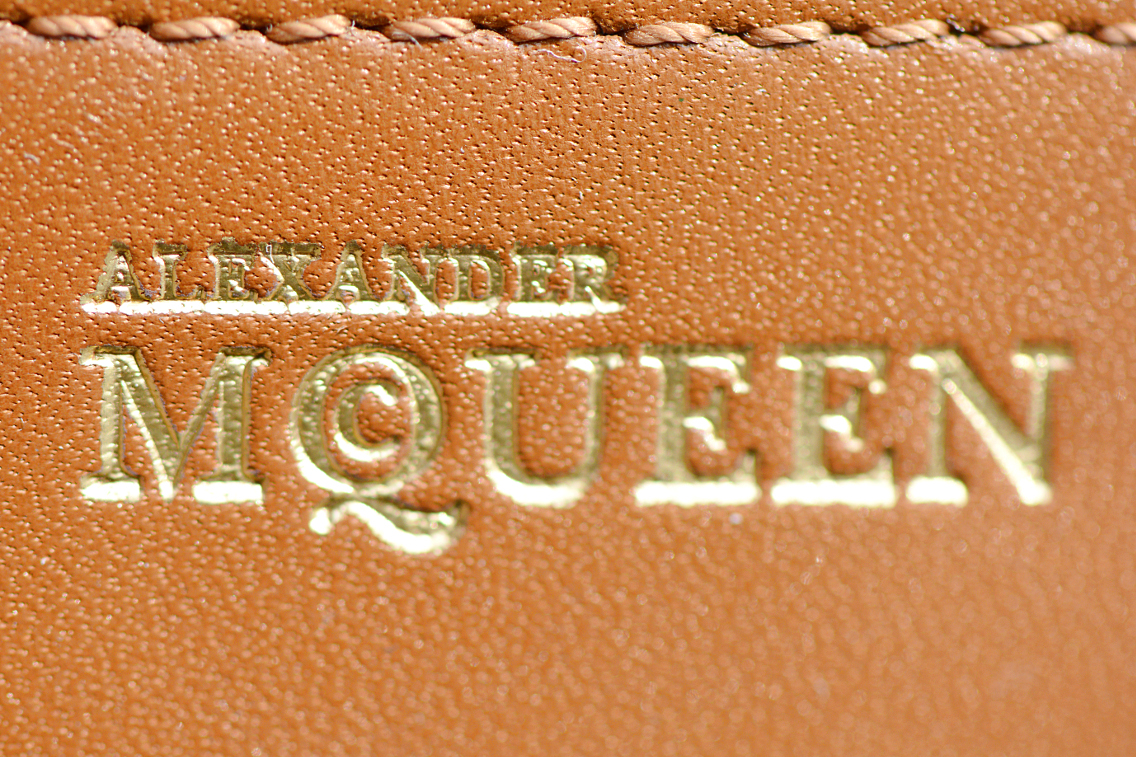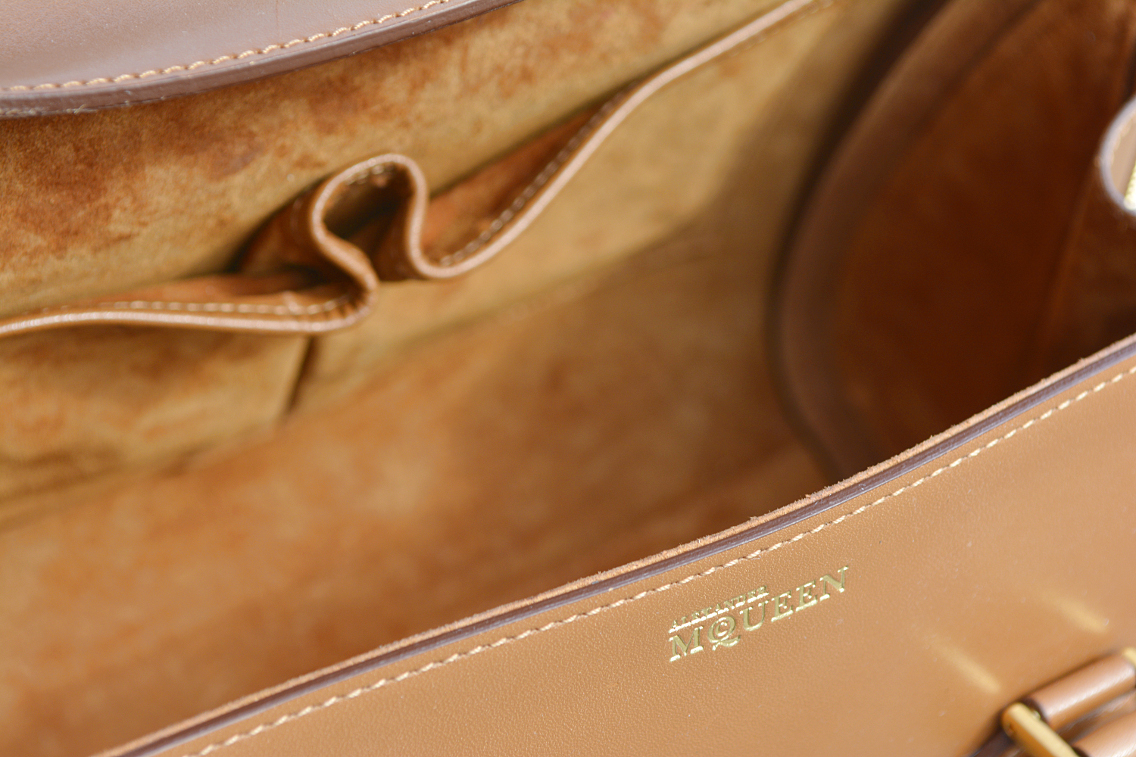 The interior of the Heroine is quite large and spacious for being considered a "small" satchel with a beautiful, richly lined interior of matching suede.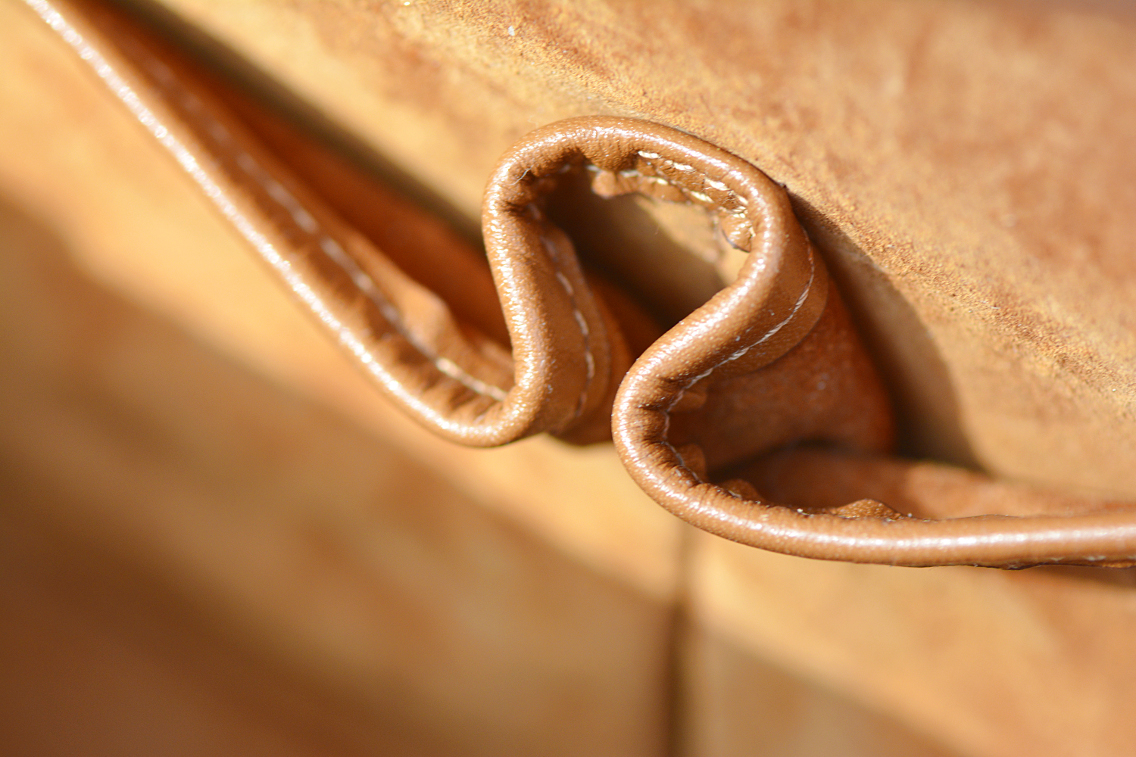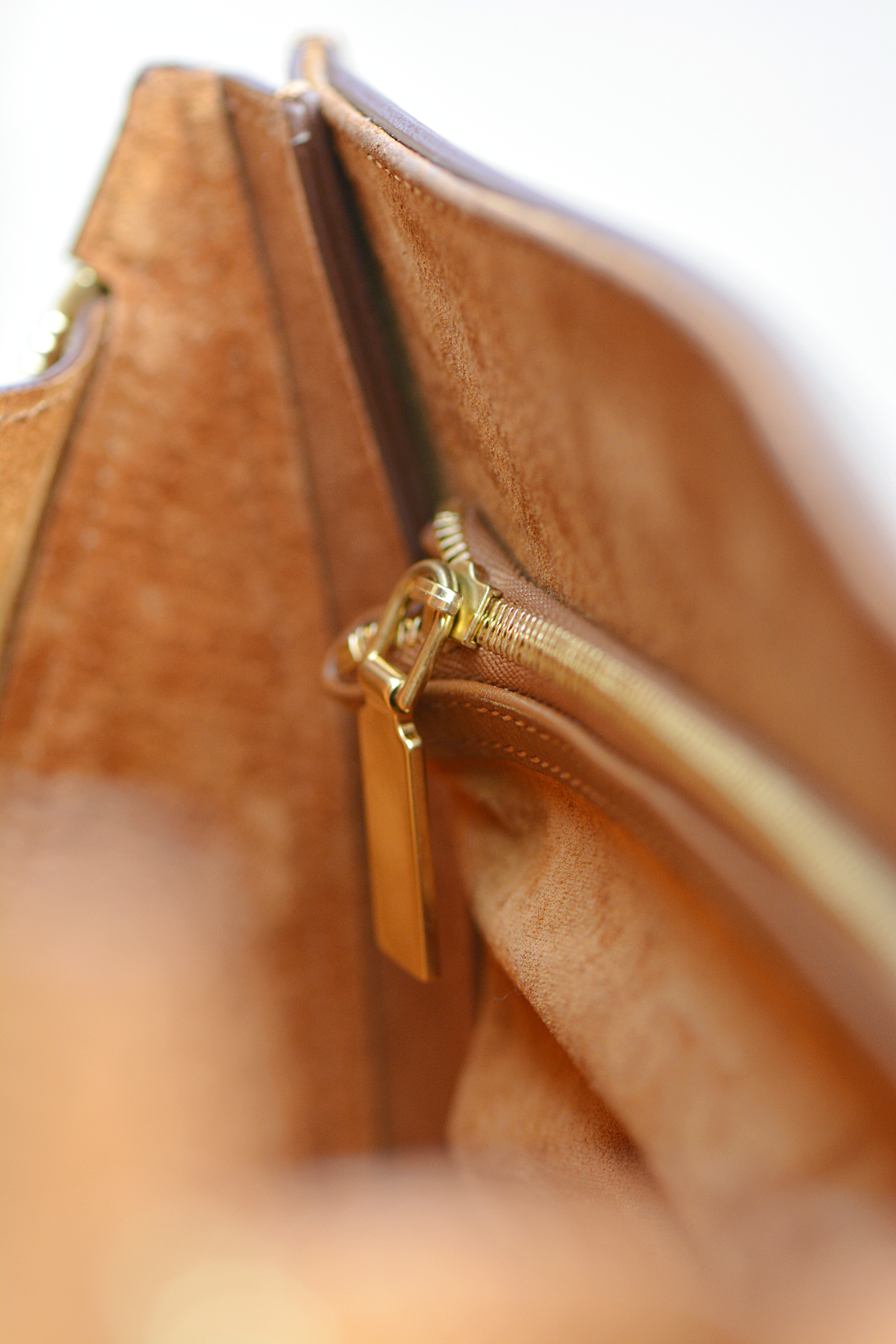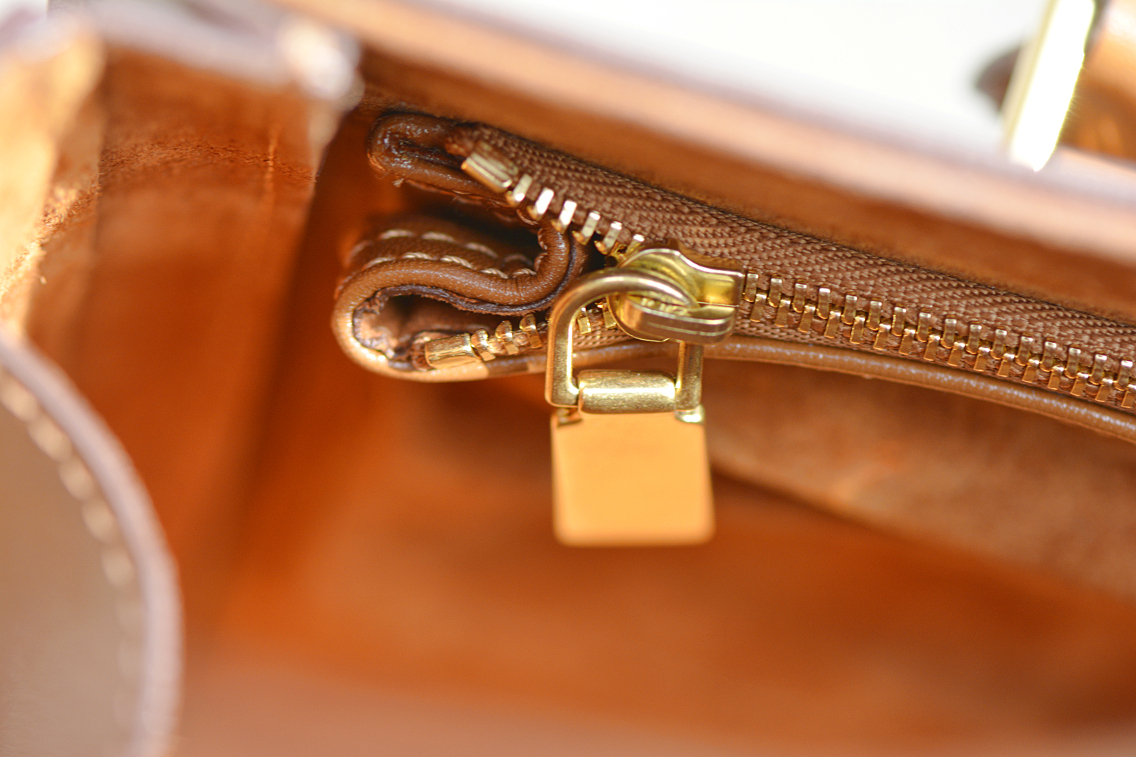 The interior has two open pockets on one side and a large zippered pocket on the other.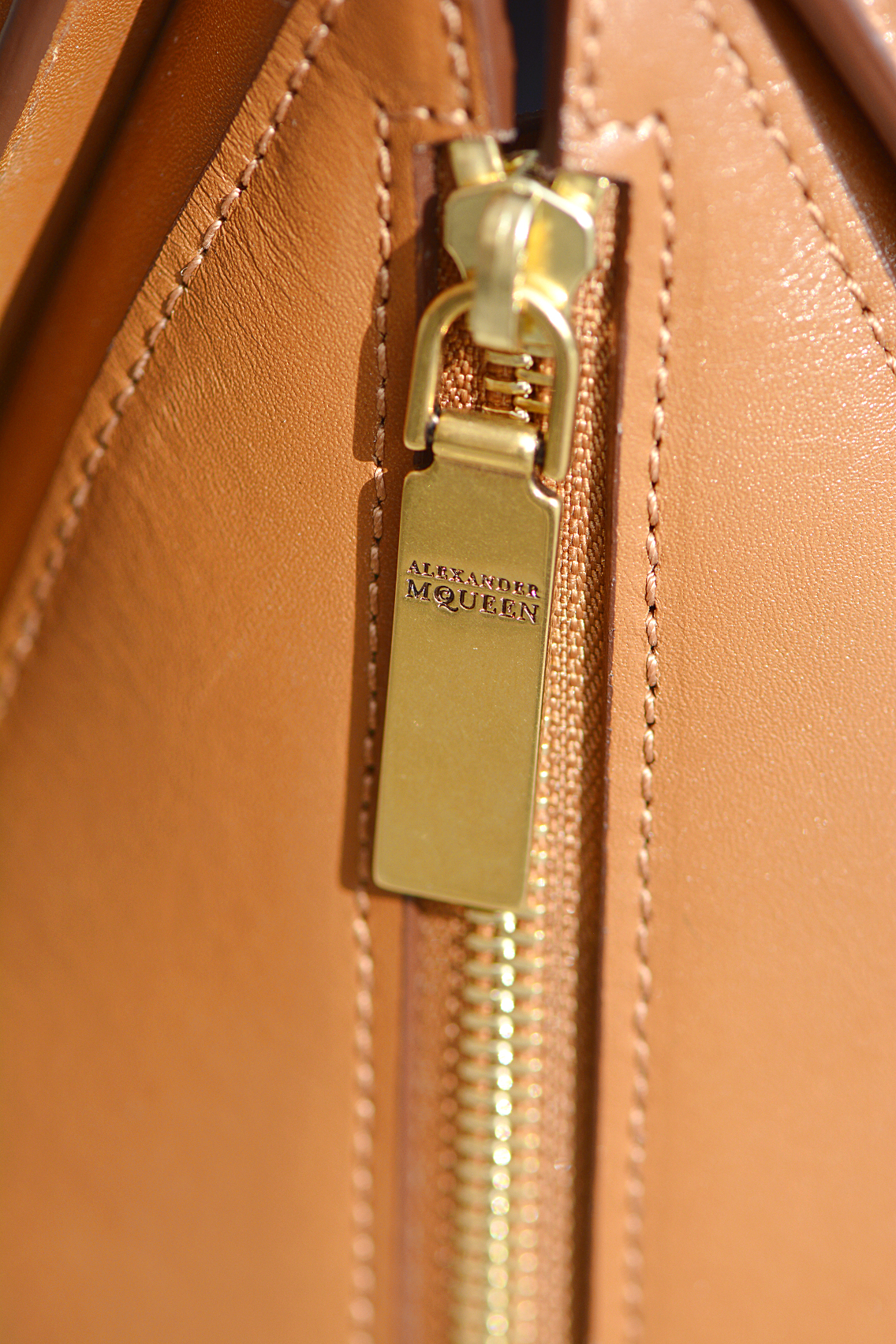 And I love how the sides of the bag are made even more functional with the addition of vertical zippers which allow me to widely open up the interior and squeeze in large items (ahem, my DSLR with bulky lens…) without damaging the bag's leather finish.
Alexander McQueen has a whole line of bags in their Heroine collection including my version in black, a larger-sized version, this mini crossbody version, an open-top tote version and an elegant evening clutch.
Here are a few tips for finding YOUR perfect investment bag:
1. Functionality
What purses do you already own in your closet? What types do you use the most? Are they fun statement pieces or timeless classics? Do you need a bag for work or play? Maybe both? Take time to assess how you use your existing bags so you can get a feel for the functionality you'll need.
2. Size
Arguably the most important factor to consider. Take some time to catalogue the items you absolutely must have in your bag (see what I most often carry with me here and here) and size up the amount of space you need to comfortably fit them. My priority when finding an investment bag was something small enough to use at evening events but large enough to carry an umbrella and my DSLR (which, depending on the lens I'm shooting with, can take up an enormous amount of space).
3. Shape
Pick a shape that works with your body — as a petite woman I can't be carrying around enormous totes all the time as they swallow my frame and only exaggerate my small stature. Find something that not only looks elegant on its own but that seamlessly integrates into your existing wardrobe and with your body type. And it doesn't hurt if you can find a bag in your favorite shape *wink wink*.
4. Color
Take some time to think about what colors you wear most and what color bags you get the most versatility out of. Do you reach for your neutrals more or are you constantly craving a pop of color for your wardrobe? Take time to analyze the colors you already get the most out of in your wardrobe and use that as a guide for deciding. Though naturally I would also suggest seeing the bag and color in person — sometimes you will see a bag in a color you never considered but your gut will tell you it's the right choice.
5. Price
The last criteria for a reason! A perfect investment bag doesn't need to break the bank, nor does it need to be a "name brand" to be perfect for you. When I bought this Alexander McQueen satchel, I bought it because I fell in love and couldn't find a single design to parallel it. But I didn't buy it simply because I wanted the McQueen logo or that I relished the idea of spending copious amounts of hard-earned money on a single item. The important thing to consider with price is HOW MUCH you will use and wear the item and what you can reasonably afford. My cost-per-wear on this satchel is down to under $5 a day and, considering how well it's held up these past two years, will likely be under $1 a wear in a few more months. But no investment piece is worth going into debt for! If it's not in your existing budget don't fret — there are so many great inexpensive options out there. This $40 H&M tote gets almost as many compliments as my McQueen and is positively perfect for spring. When deciding what your investment price point is, think about what you can reasonably afford and do your research! You can find some great deals on designer bags at the end of each season too — I usually set up alerts through Shopstyle on any item I'm interested in. Then, when it goes on sale, I get an email alerting me!
Taking the time to consciously think about your habits and lifestyle as well as your personal style will help you to discover the perfect investment pieces for your wardrobe. It's a slow process that involves a lot of self-discovery!
How I wear my Alexander McQueen Heroine: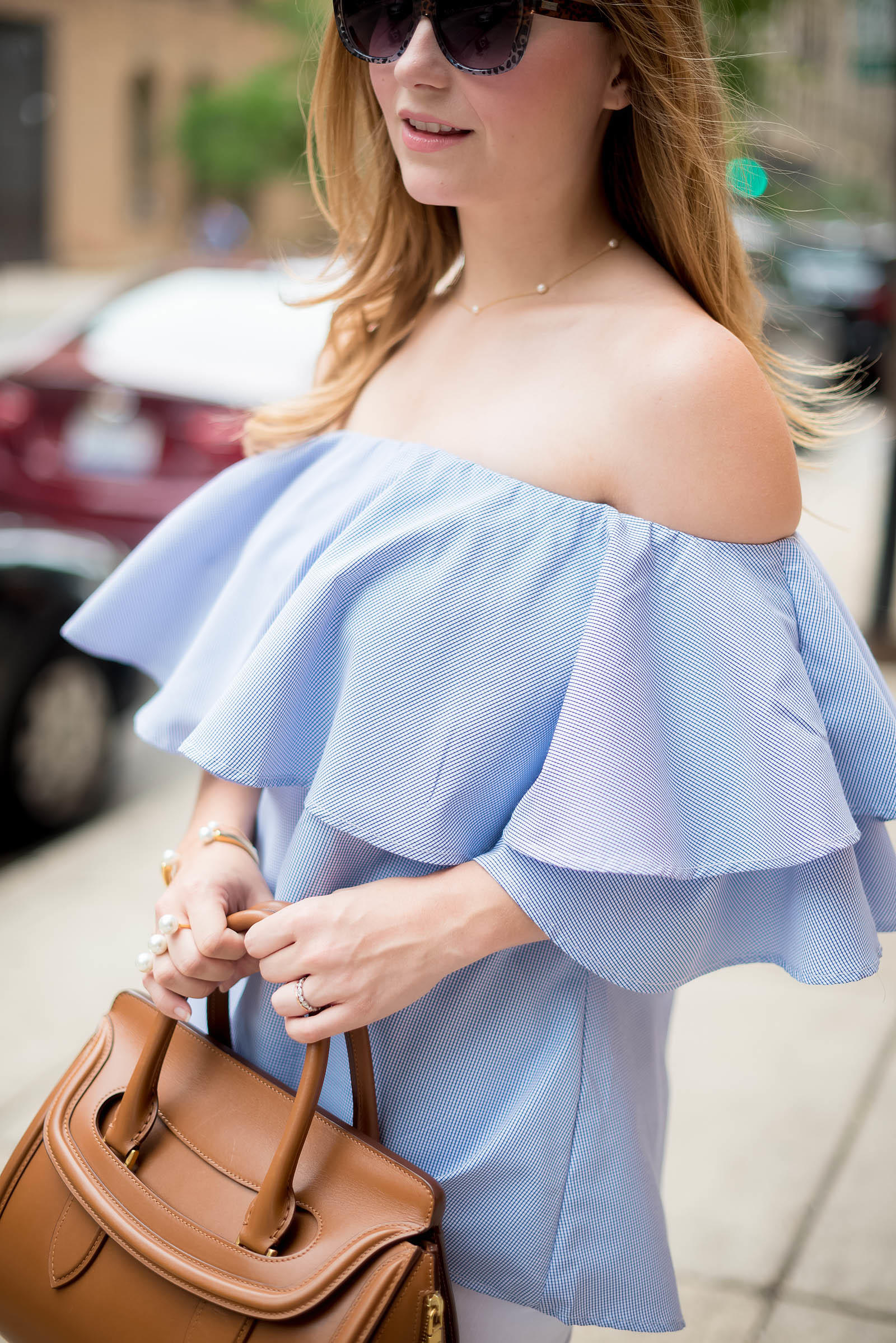 Original Post
Original Post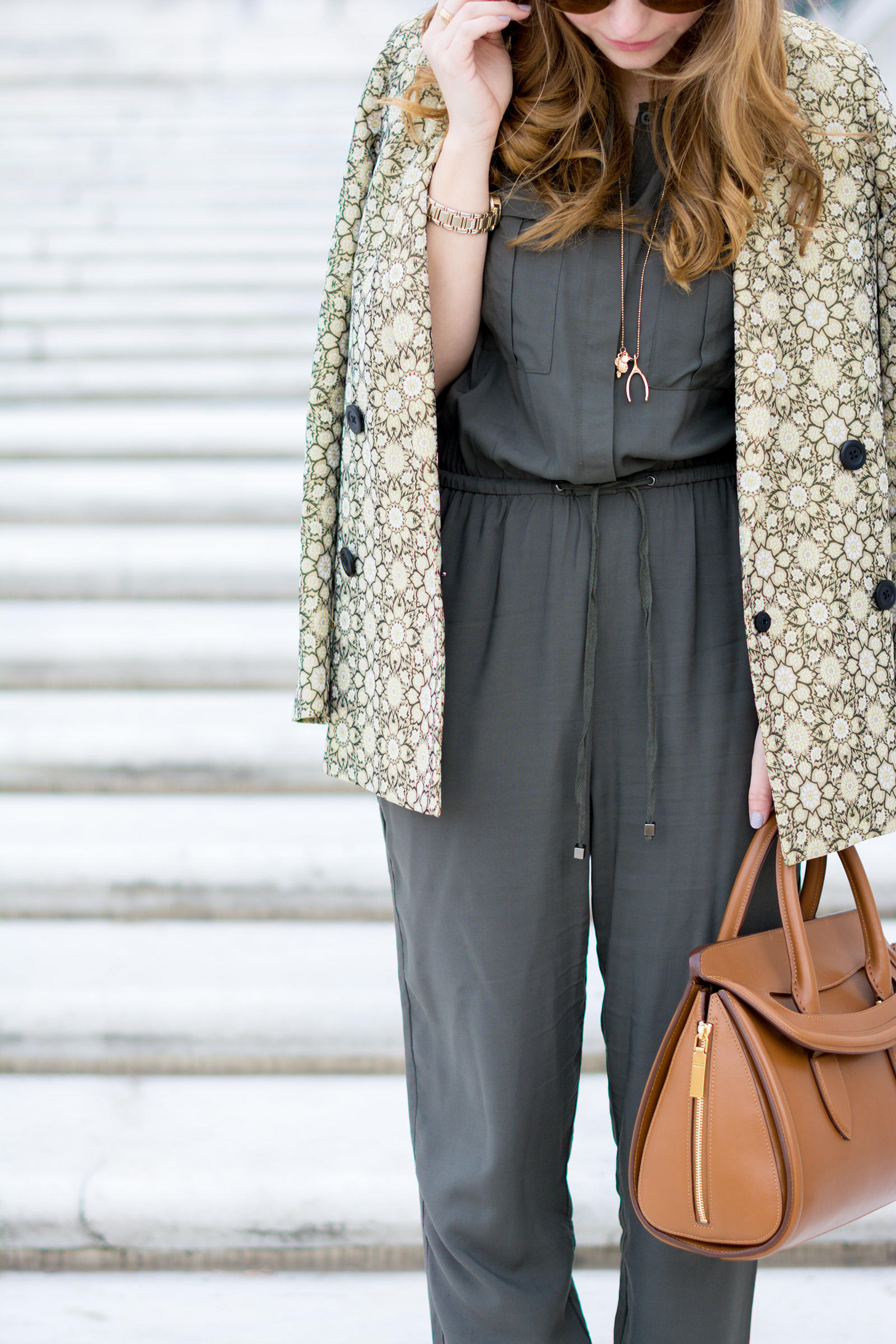 Original Post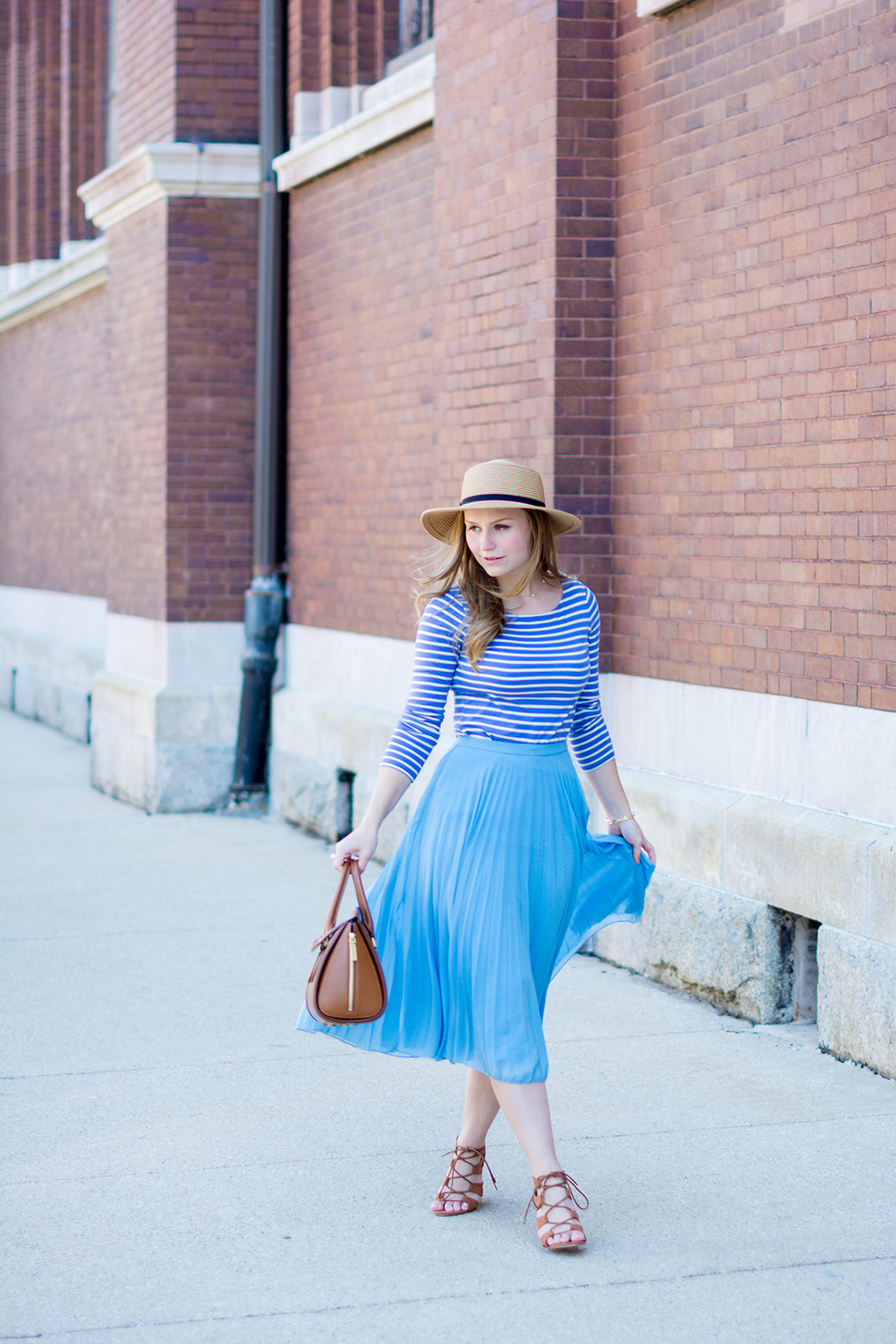 Original Post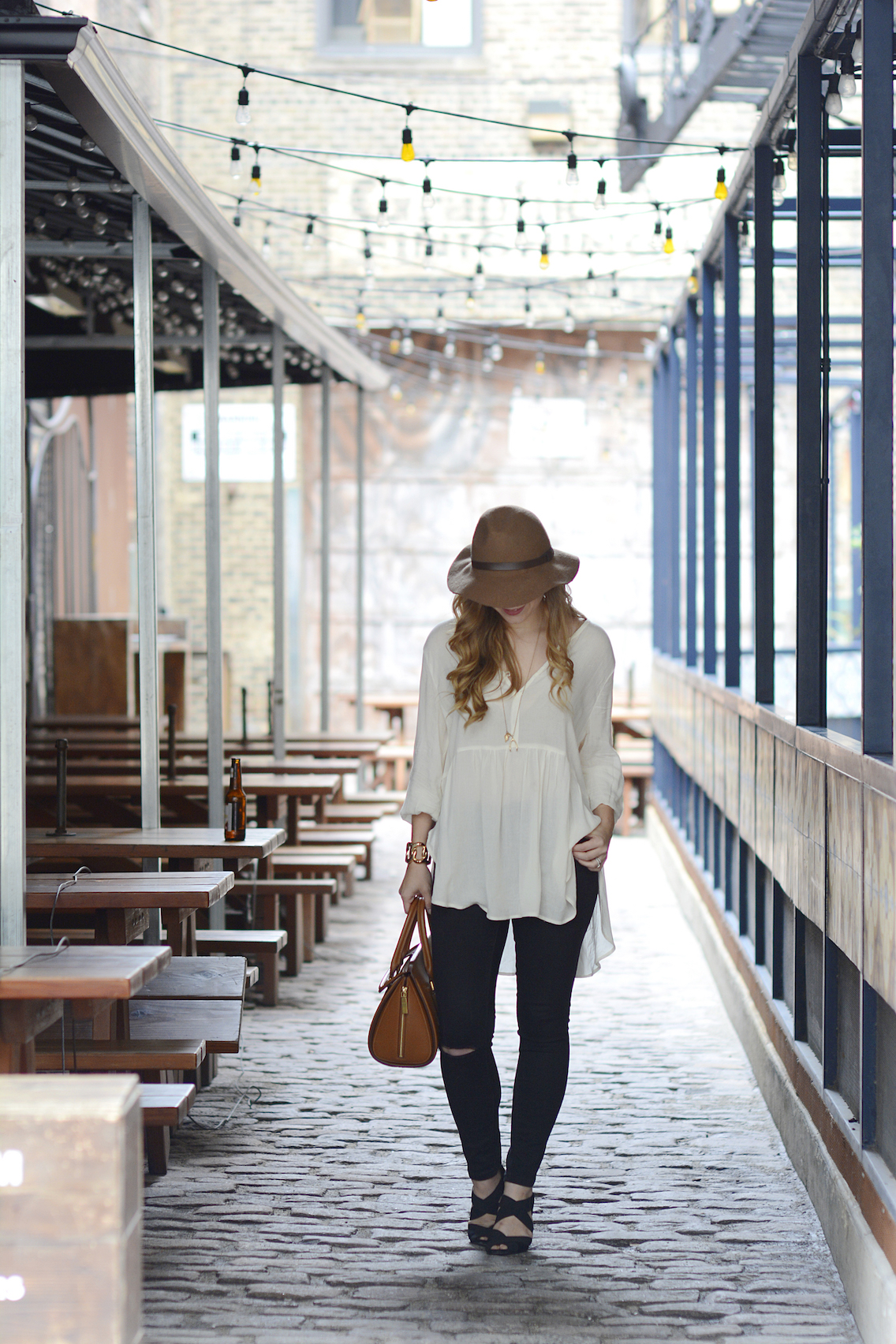 Original Post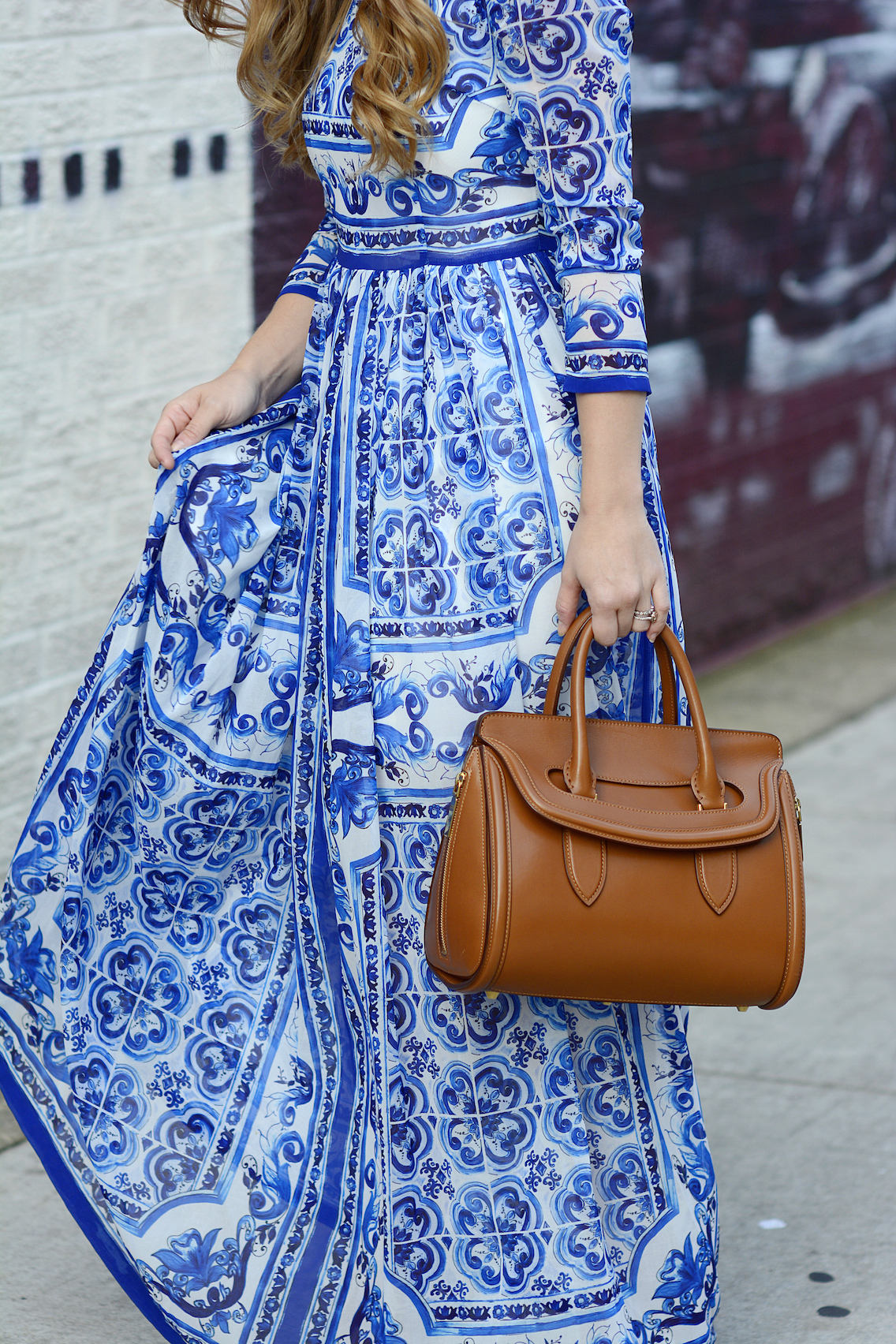 Original Post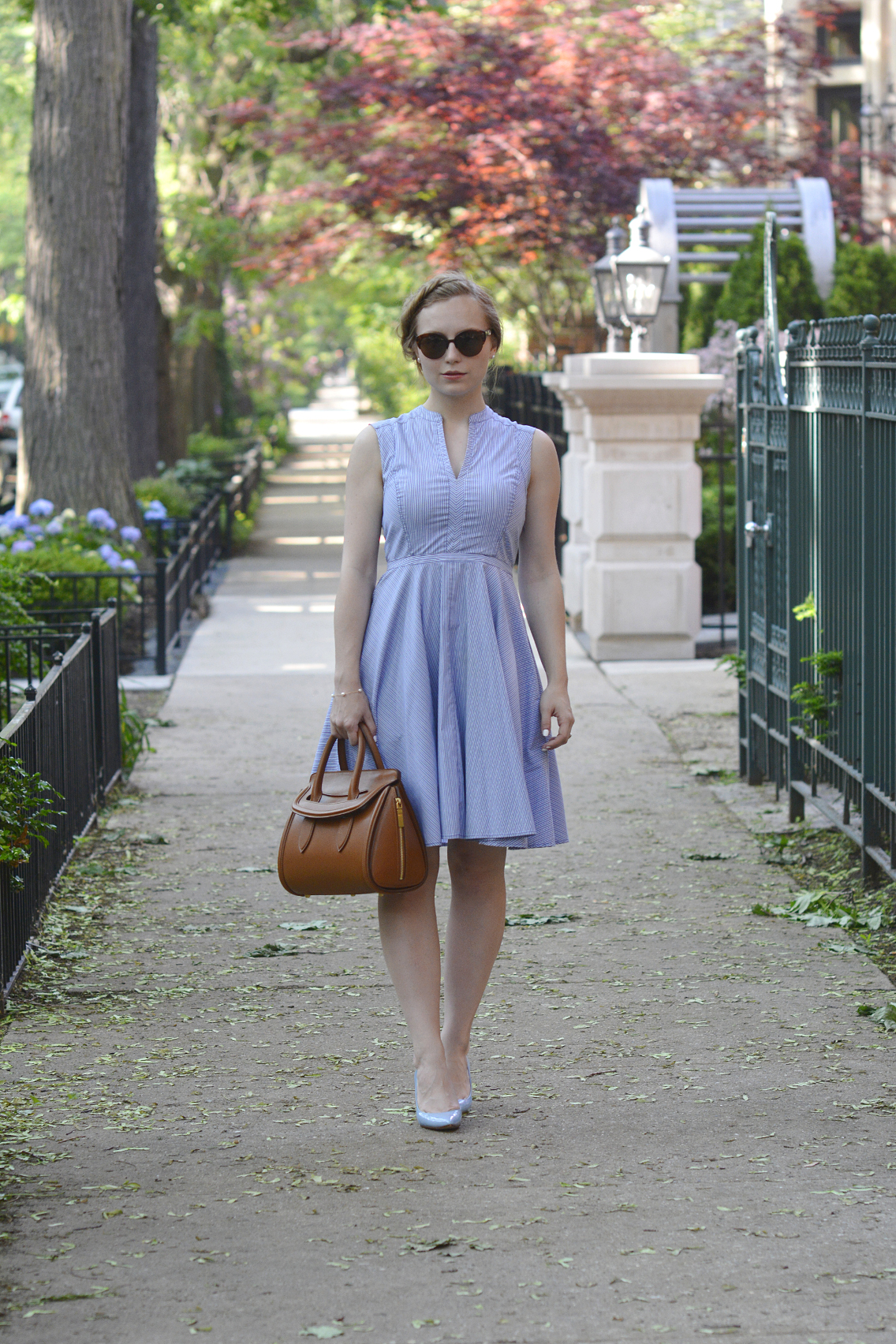 Original Post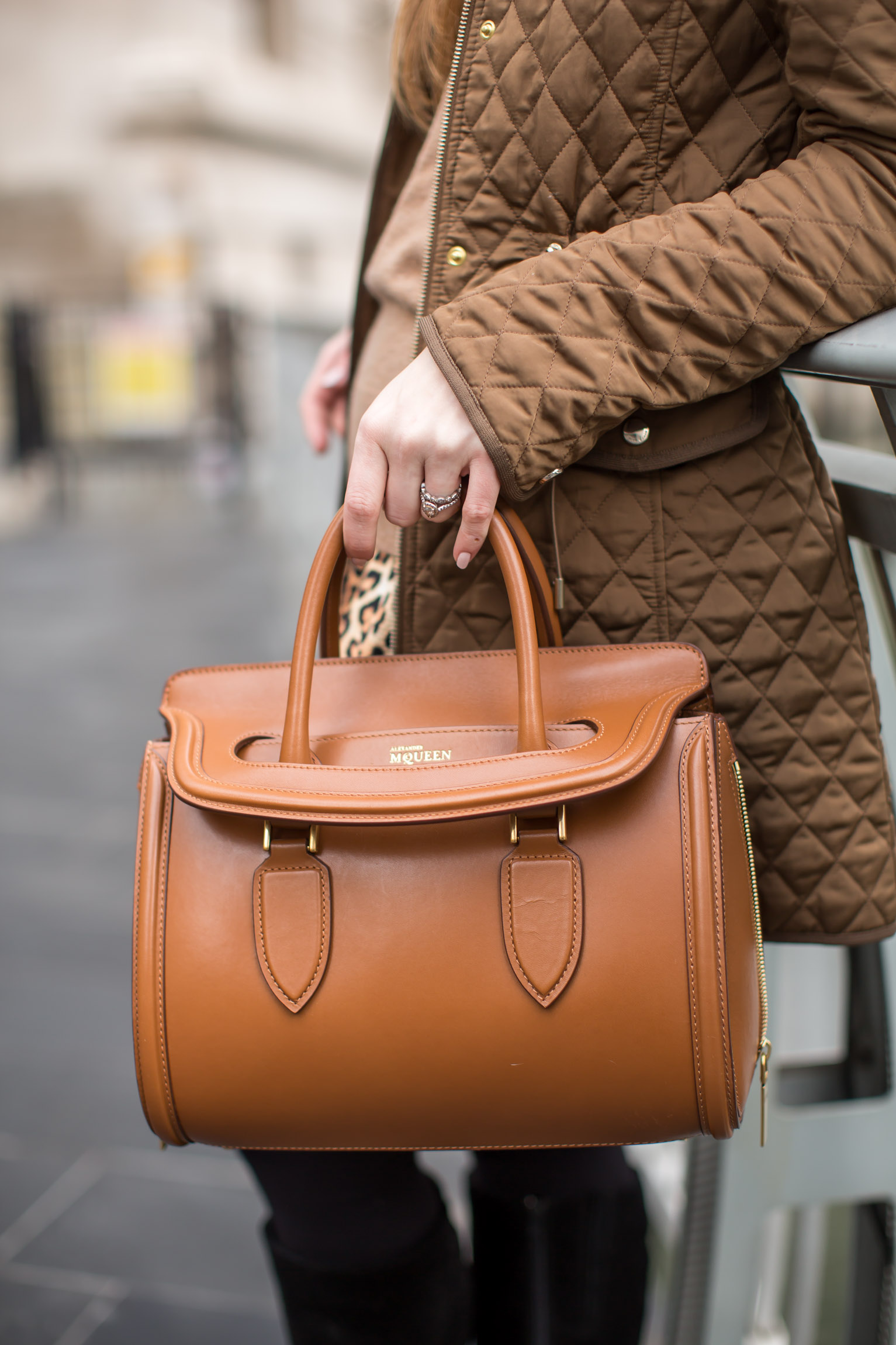 Original Post