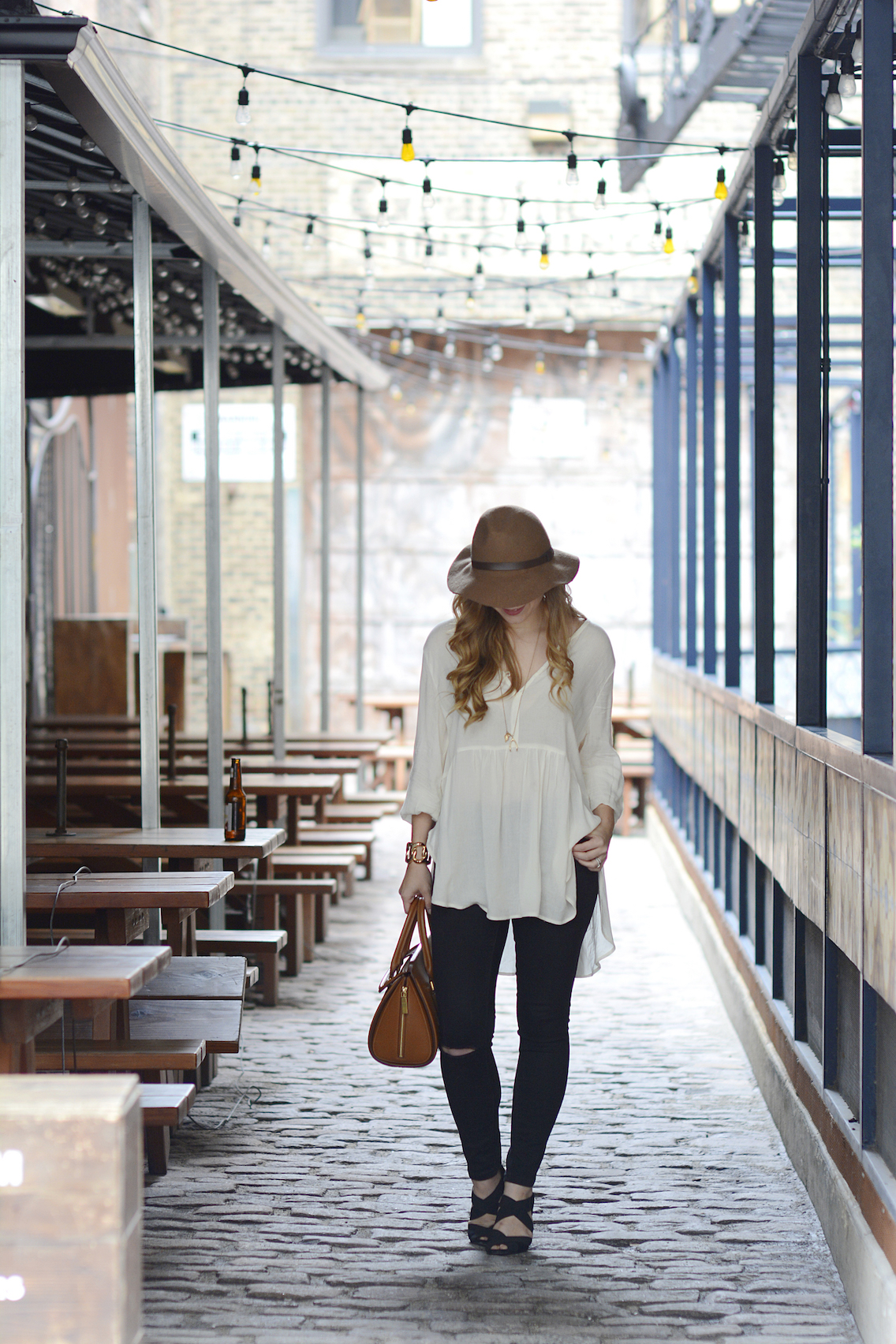 "Life begins at the end of your comfort zone."
— Neale Donald Walsch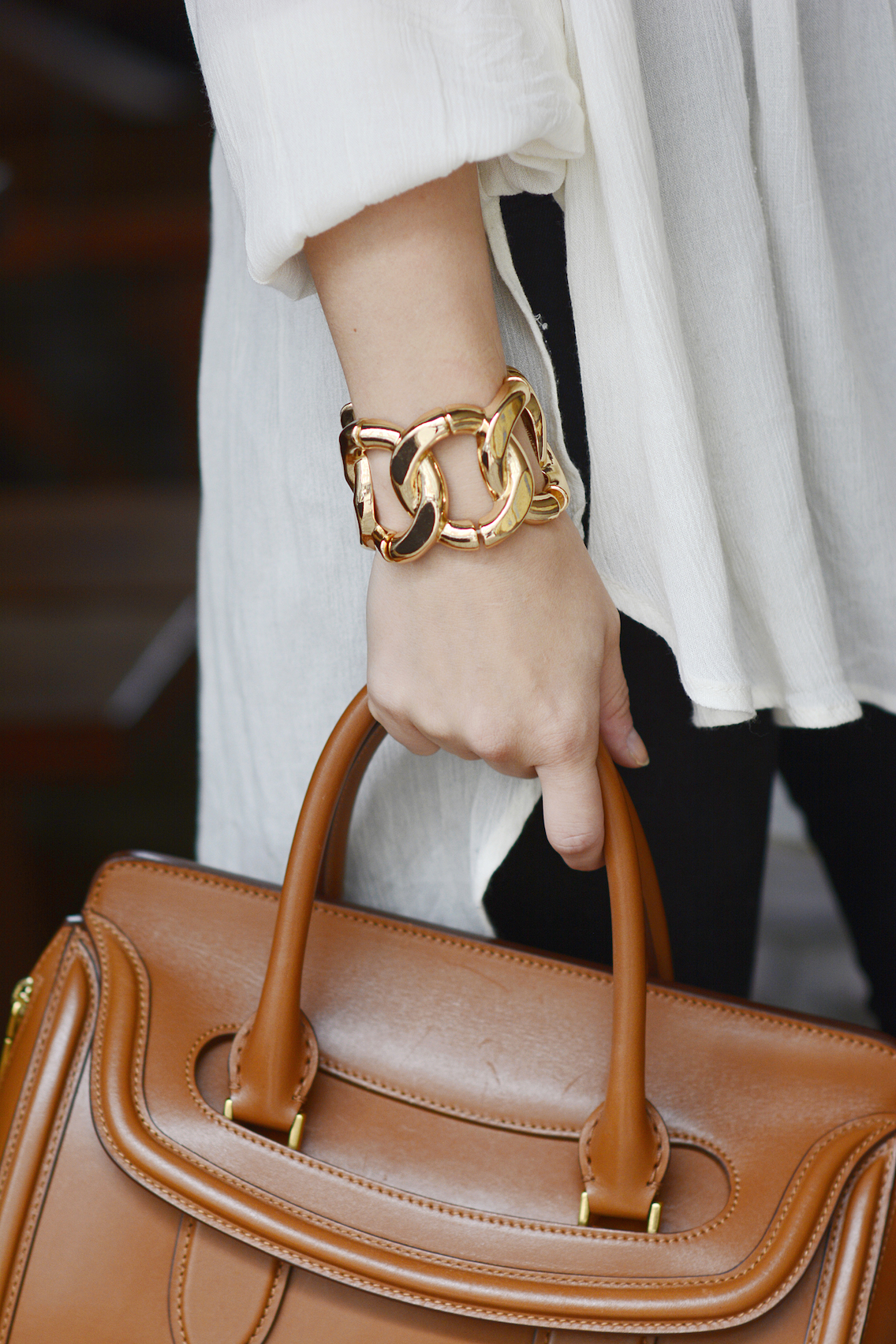 Tunic – Urban Outfitters || Jeans – Asos Ridley || Wedges – Tory Burch (similar) || Purse – Alexander McQueen Small 'Heroine' (obsessed, medium in black) || Hat – H&M (similar)|| Cuff – Forever 21 || Necklace – Brooks Brothers Wishbone (similar)
Photos courtesy of beautiful blogger Anna
Generally I tend to lean towards classic silhouettes and tailored pieces in my wardrobe (it's hard to train out after five years working in finance). So I really surprised myself when I bought this blouse — I wanted something free, fun, and flowy to wear for the final days before I find myself permanently zipped into a coat until spring.
And while this bohemian piece is still decidedly out of my style comfort zone, I've found myself wearing it constantly these last few weeks. It's one of those comfortable, easy pieces that you return to over and over again without fail.
It just goes to show that it never hurts to bring a little bohemia into your wardrobe — especially if yours is as classic as mine!
I think that's ultimately the trick to discovering your personal style: constantly reevaluating and experimenting. You have to challenge your idea of 'chic' every now and then!
How often do you experiment with your style?