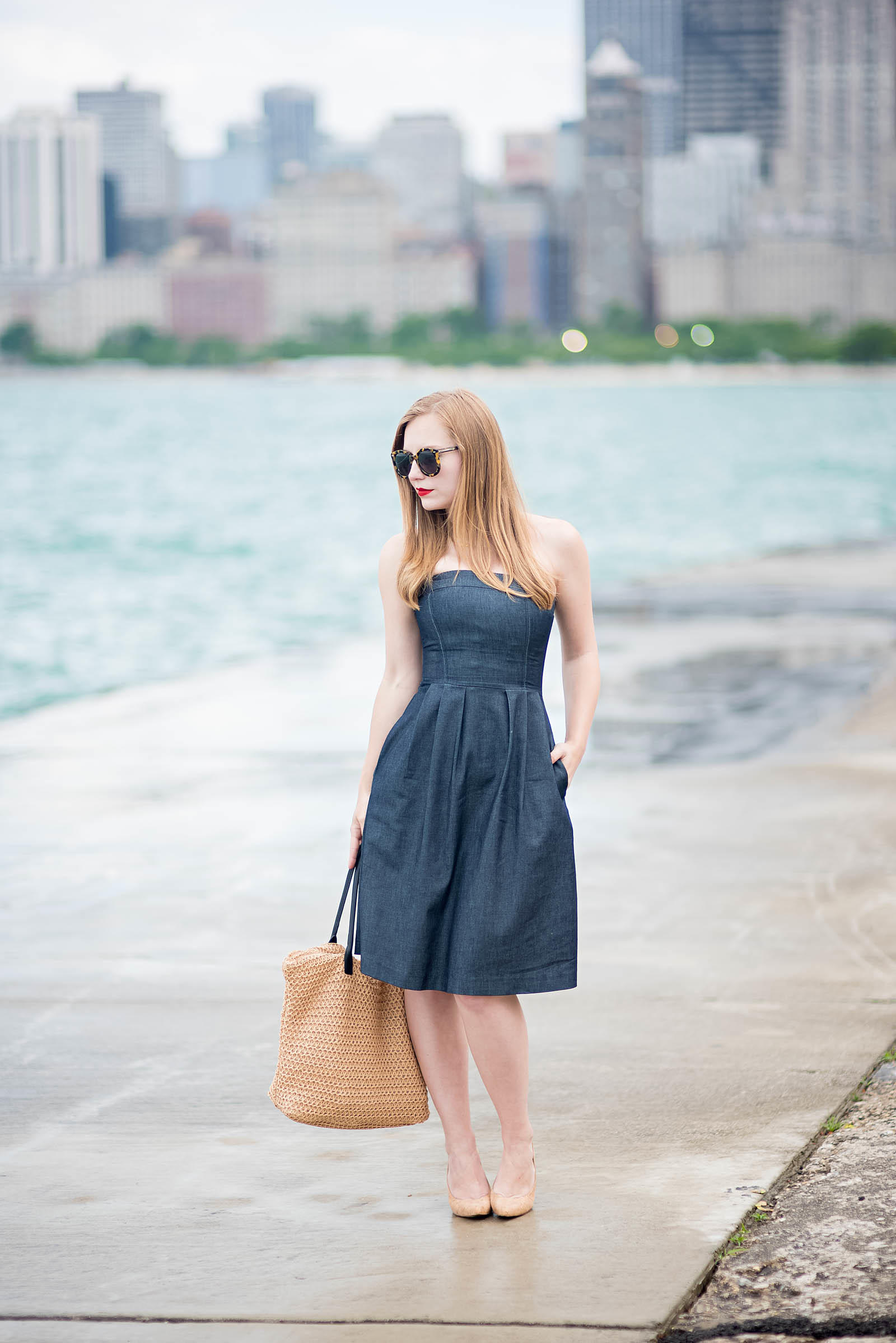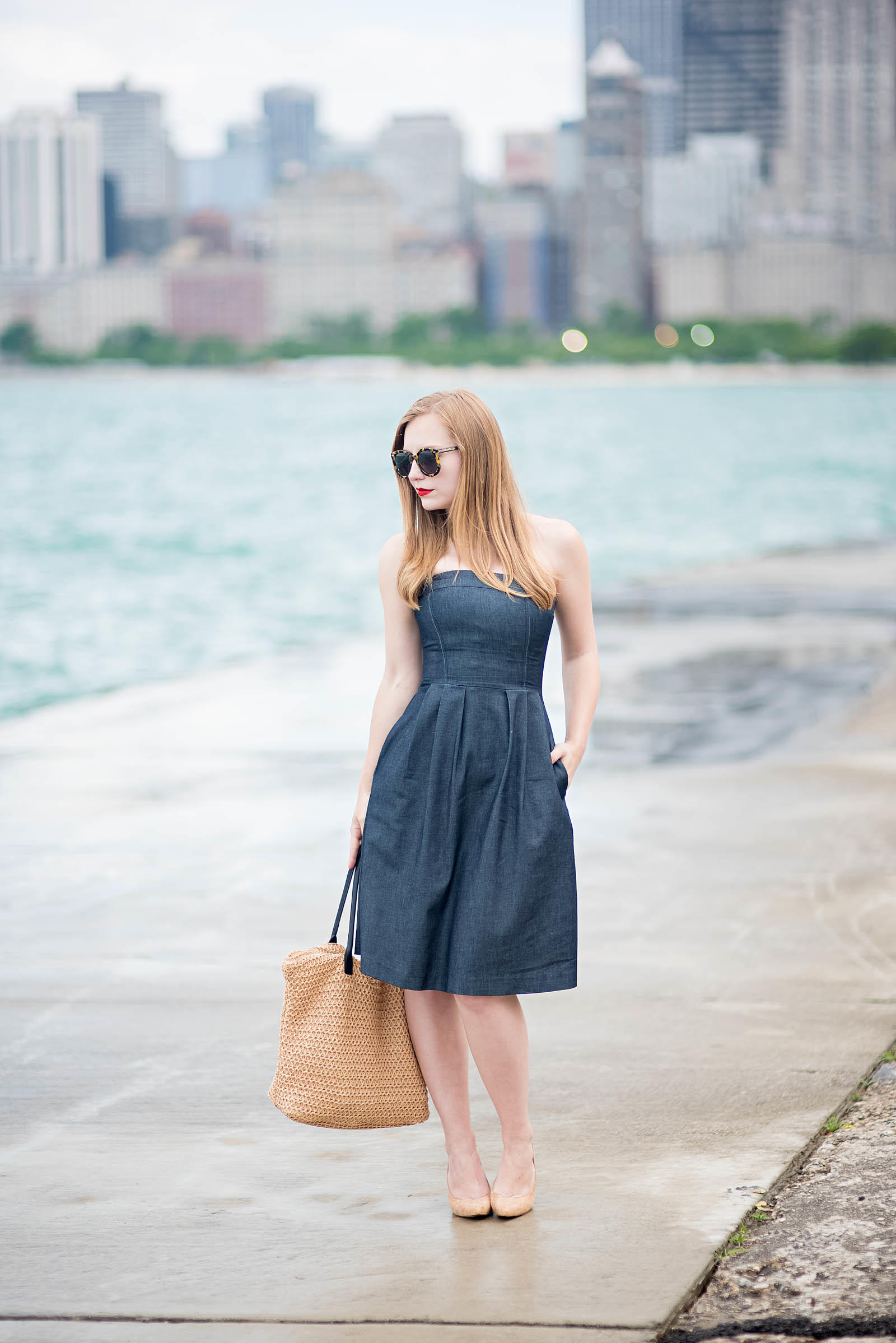 Ok is anyone else ridiculously annoyed that it's not even August and yet Halloween decorations seem to be popping up in stores everywhere already?
I mean, it's STILL July! And here in Chicago, hot, humid summer weather usually sticks around for a good part of September too. Which means — to me, at least — fall doesn't come until at least the last week of September.
I don't know about you but I can't even start thinking about Halloween yet… we have so many beautiful, delicious days of summer left to enjoy!
With that in mind today I'm sharing the three dresses you'll want to live in for the rest of the summer. The three dresses that'll take you just about anywhere regardless of the summer heat — from family dinners, to weekend brunches, to outdoor concerts (who else is going to Lollapalooza this weekend? I'll be there Friday and Saturday!).
Three easy dresses that will solve the "what should I wear" dilemma for the rest of Summer!
3 Dresses You'll Live In For The Rest Of Summer
---
1. The Flowy Summer Maxi Dress
Easy, breezy, and beautiful on almost all body types? Yes please! Maxi dresses are a year-round summer wardrobe saver.
But especially in summer. Seamlessly taking you from day to night, indoors to al fresco, maxi dresses work for almost any occasion and any dress code. Find one with breathable fabric in a bright, flattering color and you'll find yourself wearing it CONSTANTLY. I especially love ones with breezy details like the vents on this coral one to help keep me cool in the summer heat (and warm when I inevitably walk into a restaurant BLASTING their A/C like it's their job).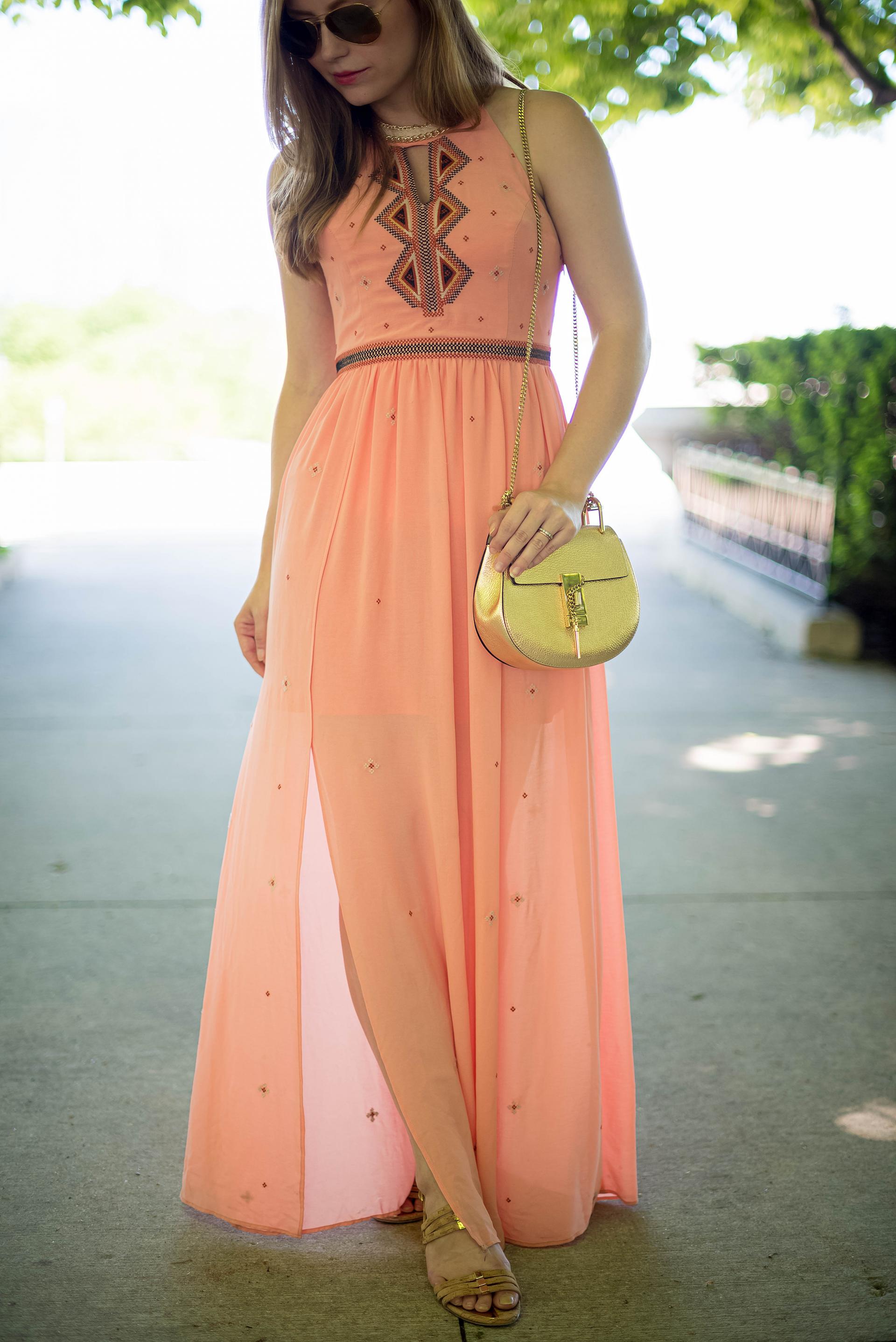 ---
2. The Easy Summer Day Dress
Something comfortable, classic, and easy to throw on will NEVER go out of style in my book. Pick one with a bright print and I promise you'll never want to take it off!
Summer dresses in fun prints make getting dressed in the morning a breeze — just add a colorful tote (a summer wardrobe essential) and you have an easy summer uniform that'll look chic no matter where you're headed. This printed blue and white dress has become one of absolute favorites (if you follow me on Snapchat, @Sed_Bona, than you're probably sick of seeing me wear it everywhere). It's a statement dress without being too ostentatious and such an easy way to feel dressy, composed, chic, and yet still comfortable.
---
The All-Purpose Denim Dress
I love a good denim dress so much in summer you may even say it's my wardrobe crutch! One of the first outfits I ever featured on the blog was this simple denim dress and for good reason: it's what I find myself wearing time and time again, year after year.
Why?
Denim Dresses ensure endless possibilities coupled with a hardy, durable, comfortable fabric to move in.
Not sure what to wear to brunch?
Grab the Denim Dress.
Not sure what to wear for al fresco cocktails at Expat?
Denim Dress to the rescue.
Not sure what to wear on that super hot, sticky night that you'd rather be in a swimsuit for?
The Denim Dress is almost as comfortable as pjs.
It's my summer workhorse, the dress I turn to for outdoor activities, indoor activities, and everything in between. And because I've been using and wearing this dress for YEARS (I wore it last summer too!), you know I really mean it.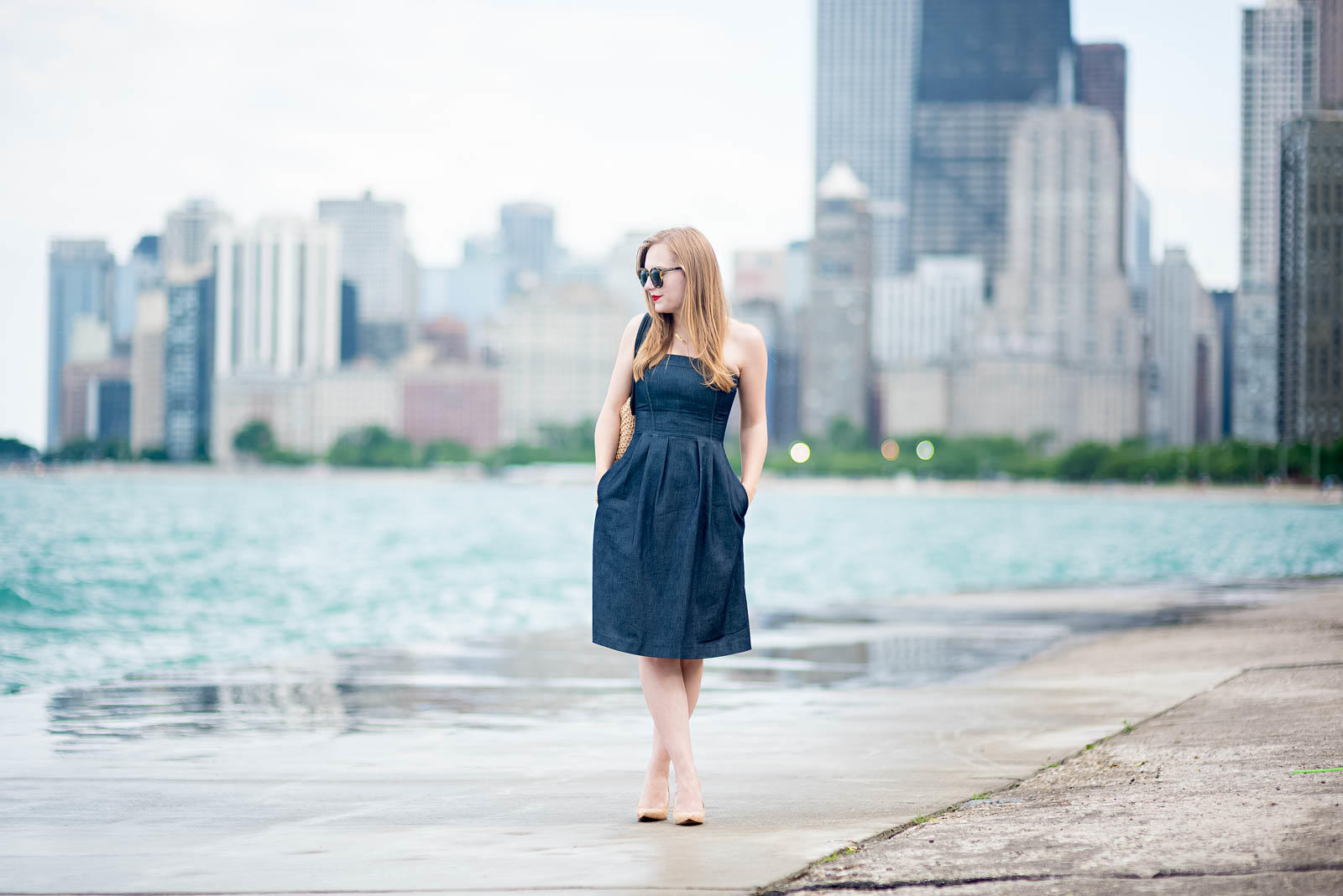 There's nothing worse than having nothing to wear, especially in summer when the temperatures rise — invest in these three dresses and I promise you'll always have something chic on hand!