"She is novelty; for she is never the Chicago you saw when you passed through the last time."
— Mark Twain
SHOP THE LOOK:
Dress – Forever 21 (am loving this $16 version though!) || Sandals – SheIn || Sunglasses – SheIn || Bag – SheIn || Lips – Stila in 'Beso'
Photos courtesy of Ali of Those White Walls
The thing I love most about Chicago is its evolutionary nature.
Almost anything you say about it is both true and false. Chicago is constantly changing, adapting, and evolving (and at a much quicker pace than so many other large cities in the States).
There's never a dull moment here! The hustle and bustle is enough to keep even the pickiest visitors enamored!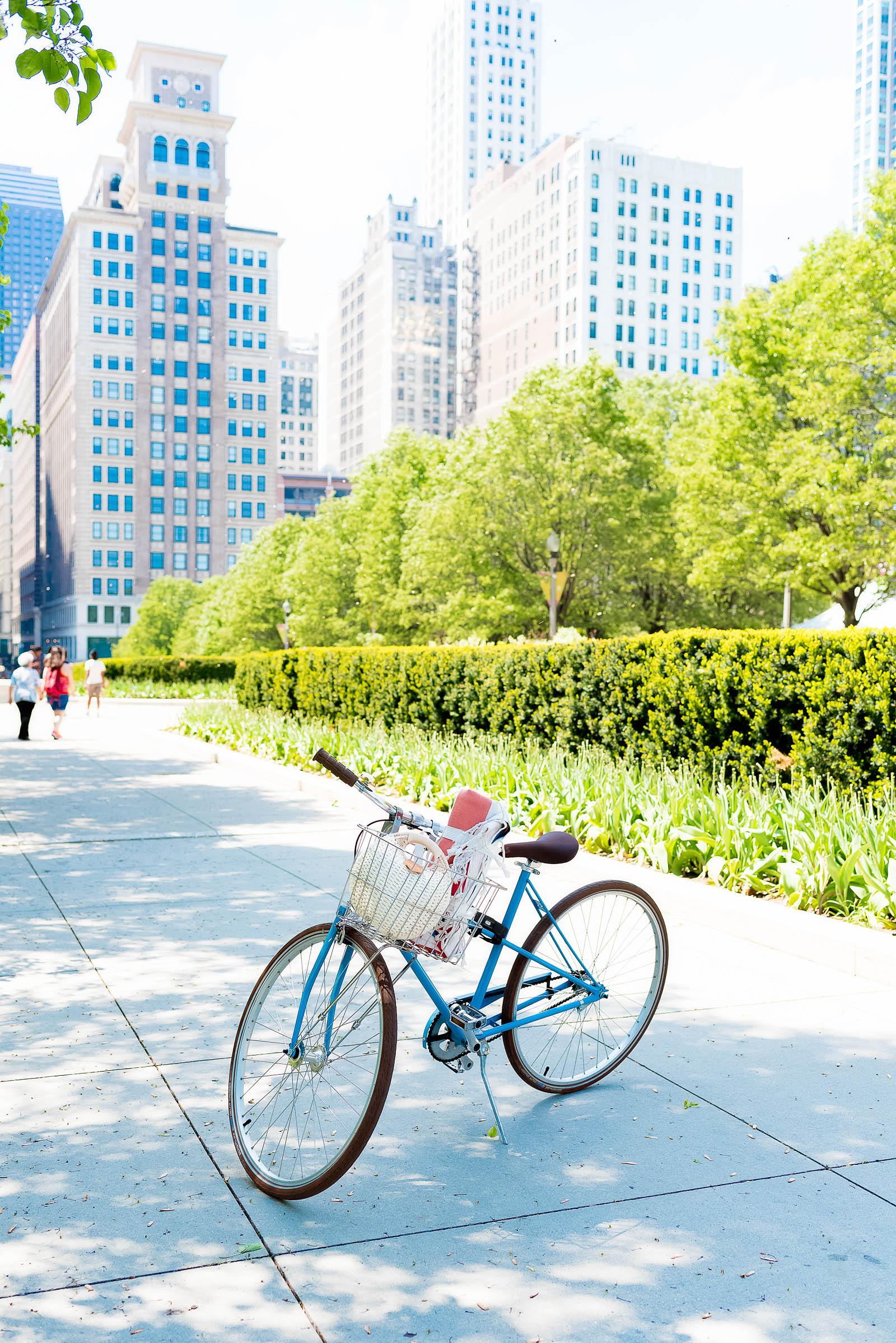 So when one of my favorite Chicago hotels, the Chicago Athletic Association Hotel (which houses one of Hubby and I's favorite restaurants in all of Chicago, Cherry Circle Room), asked me to help them design a special summer program for hotel guests, I just about fell over myself.
I LOVE sharing Chicago with visitors. Just look at the sheer number of posts I've written on Chicago for the blog!
It's one of the world's loveliest cities and the place I've been lucky to call home for most of my life.
So to say this project was perfect for me would be an understatement!

So if you're looking for the perfect way to experience Chicago this summer than look no further!
Running through September 10th, guests at the Chicago Athletic Association Hotel ("CAA") can take advantage of this exciting "Nosh & Cruise" program.
Borrow a charming bicycle (or two) from the hotel and spend the day cruising around the city with a city guide curated by the CAA and I.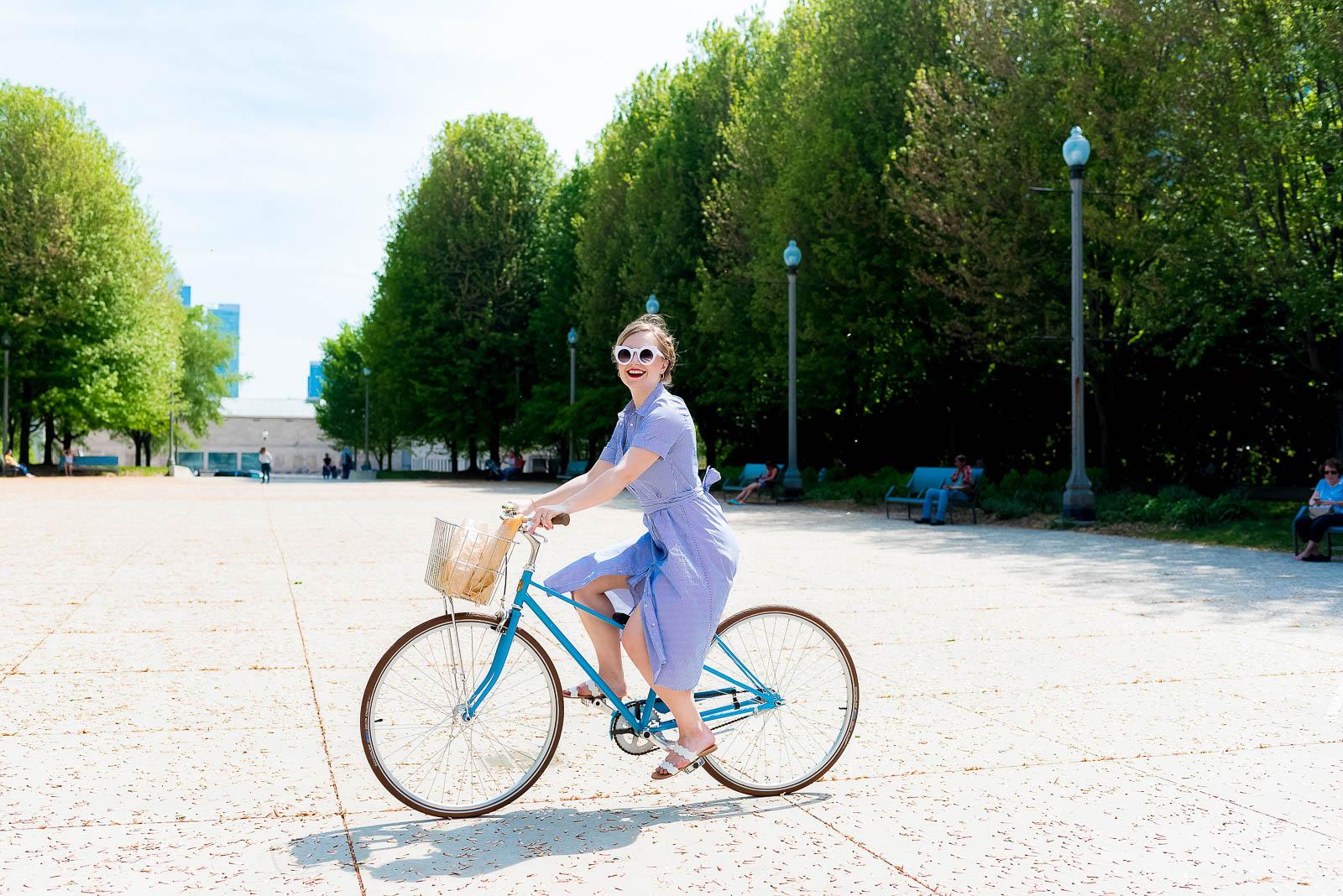 Some of my favorite spots on the tour?
The Museum Campus — arguably some of the best views of Chicago and of the Lake right next to many of Chicago's best museums. It also happens to be one of my favorite outfit shooting locations in Chicago!
The Lincoln Park Zoo — a charming zoo tucked right in the heart of Lincoln Park with so many amazing animals. The best part? It's FREE 365 days a year!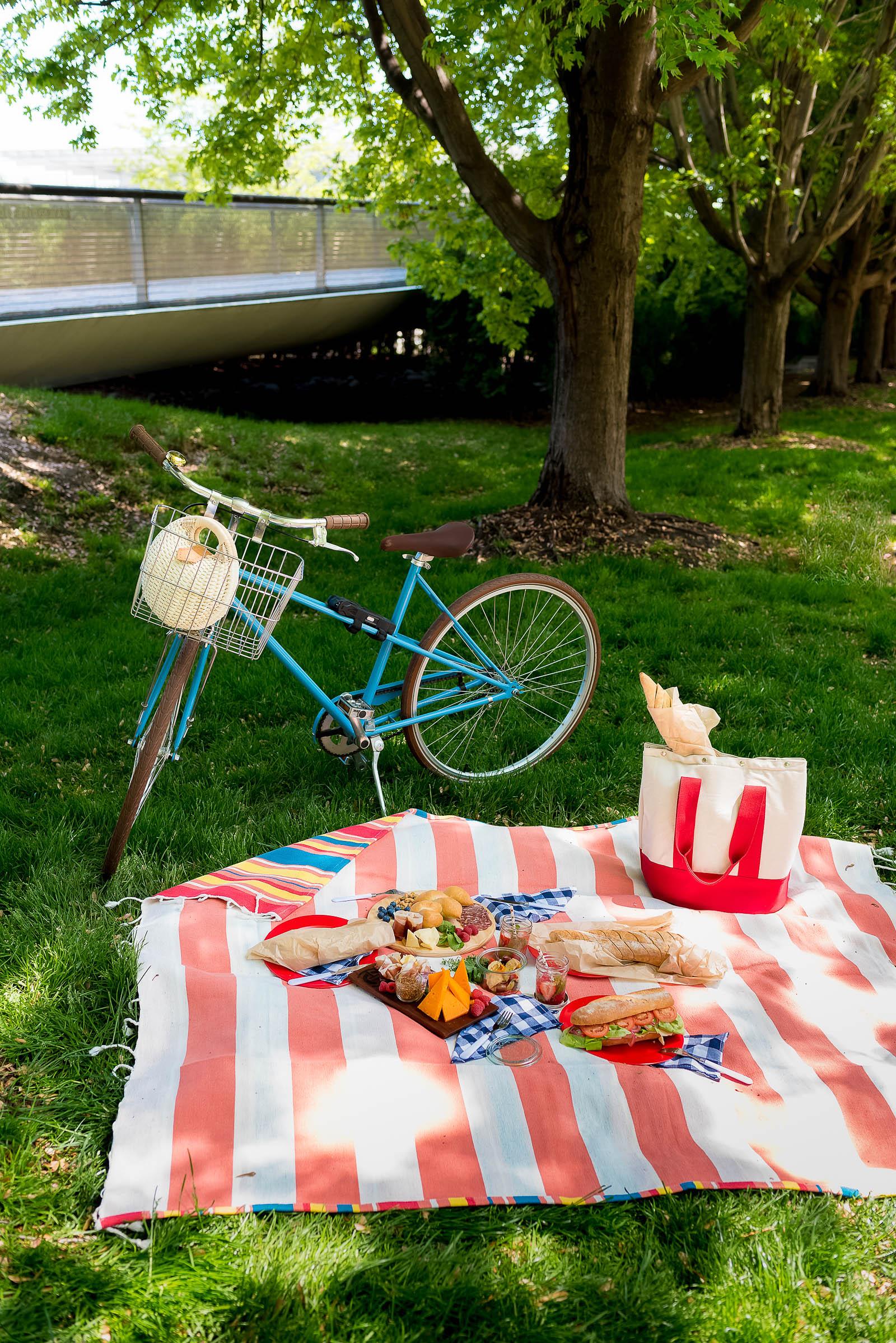 After biking and sightseeing around Chicago, settle into a sunny spot and enjoy a gourmet picnic packed by the CAA's incredible team.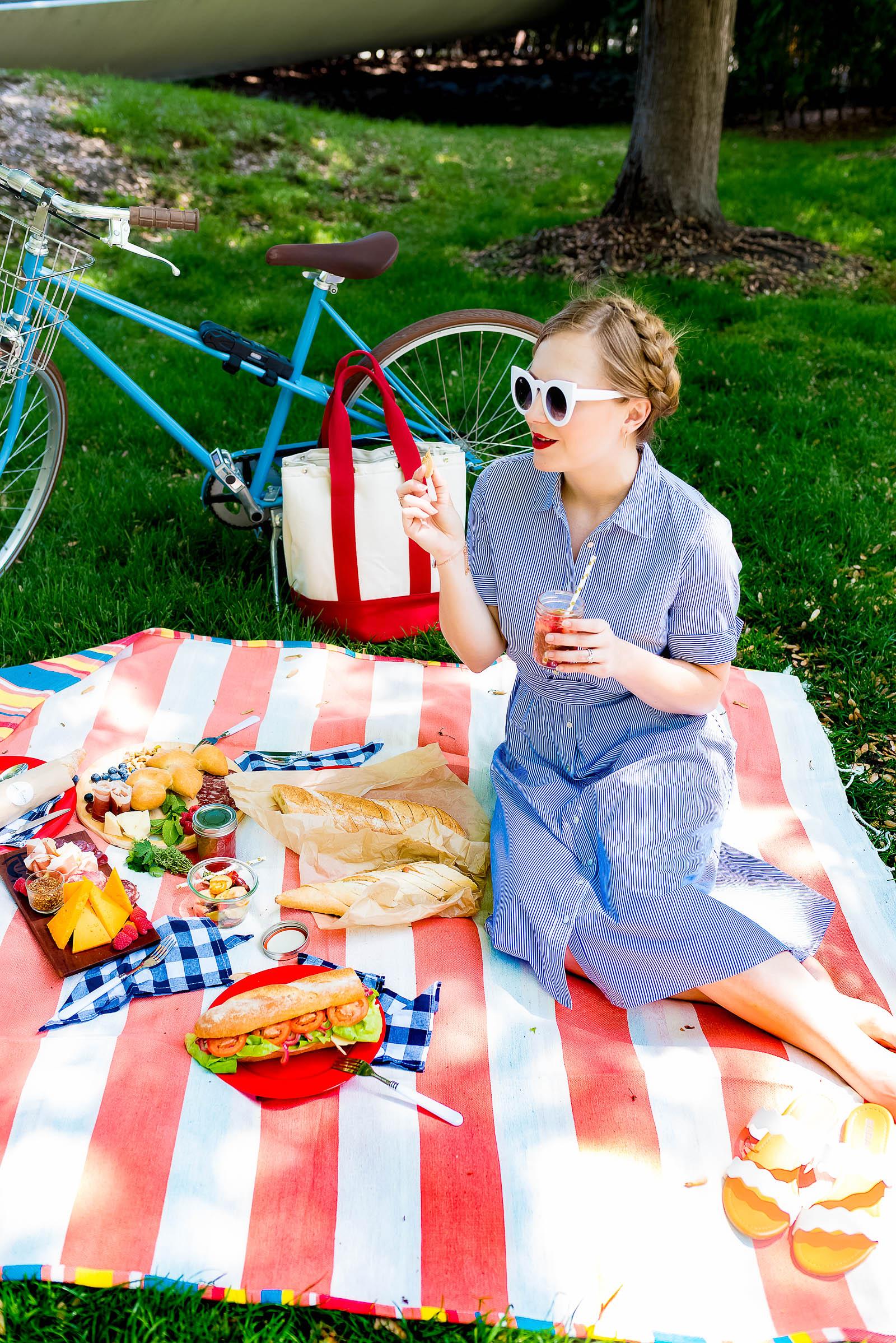 Relax as the city bustles around you…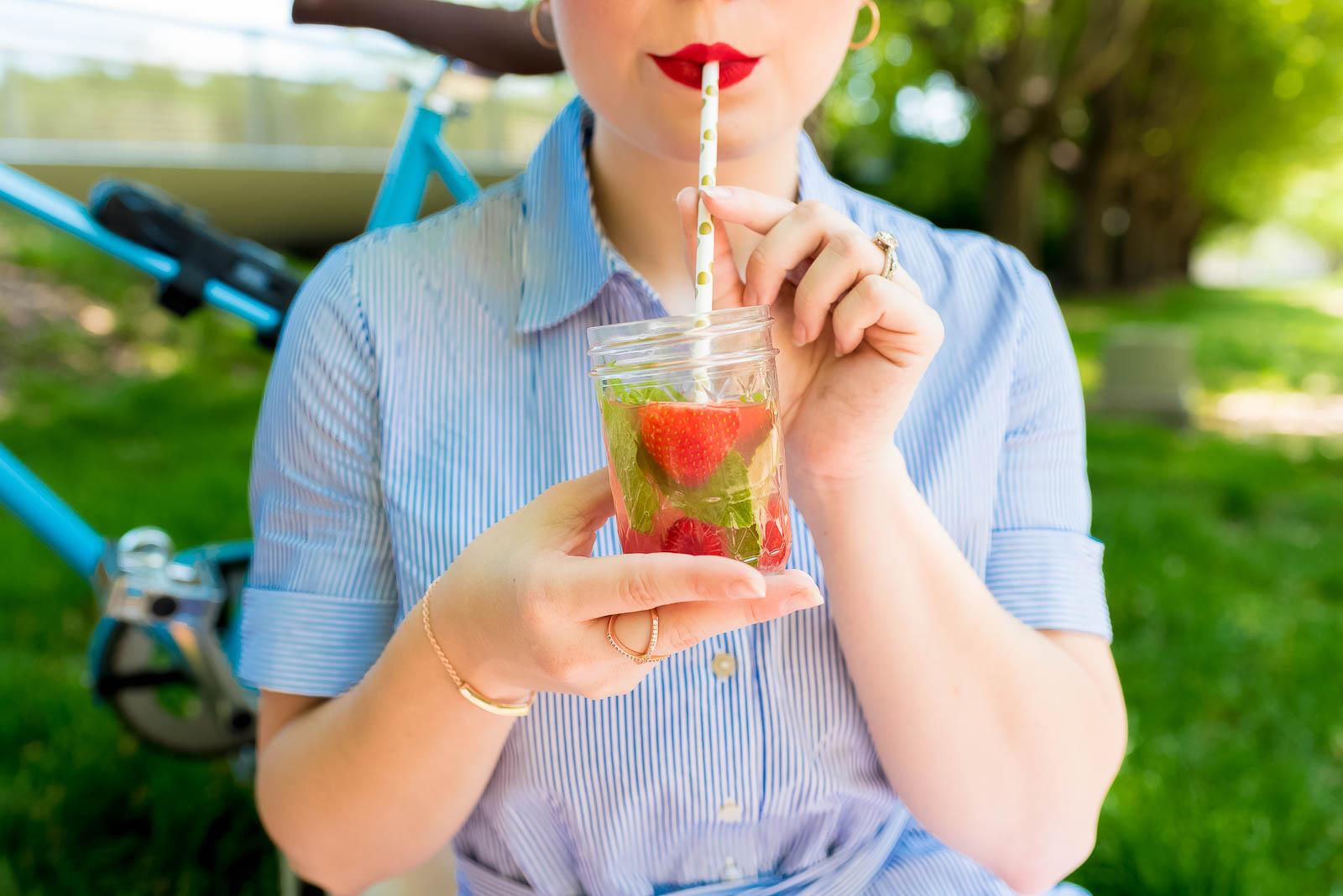 While you sip on delicious libations…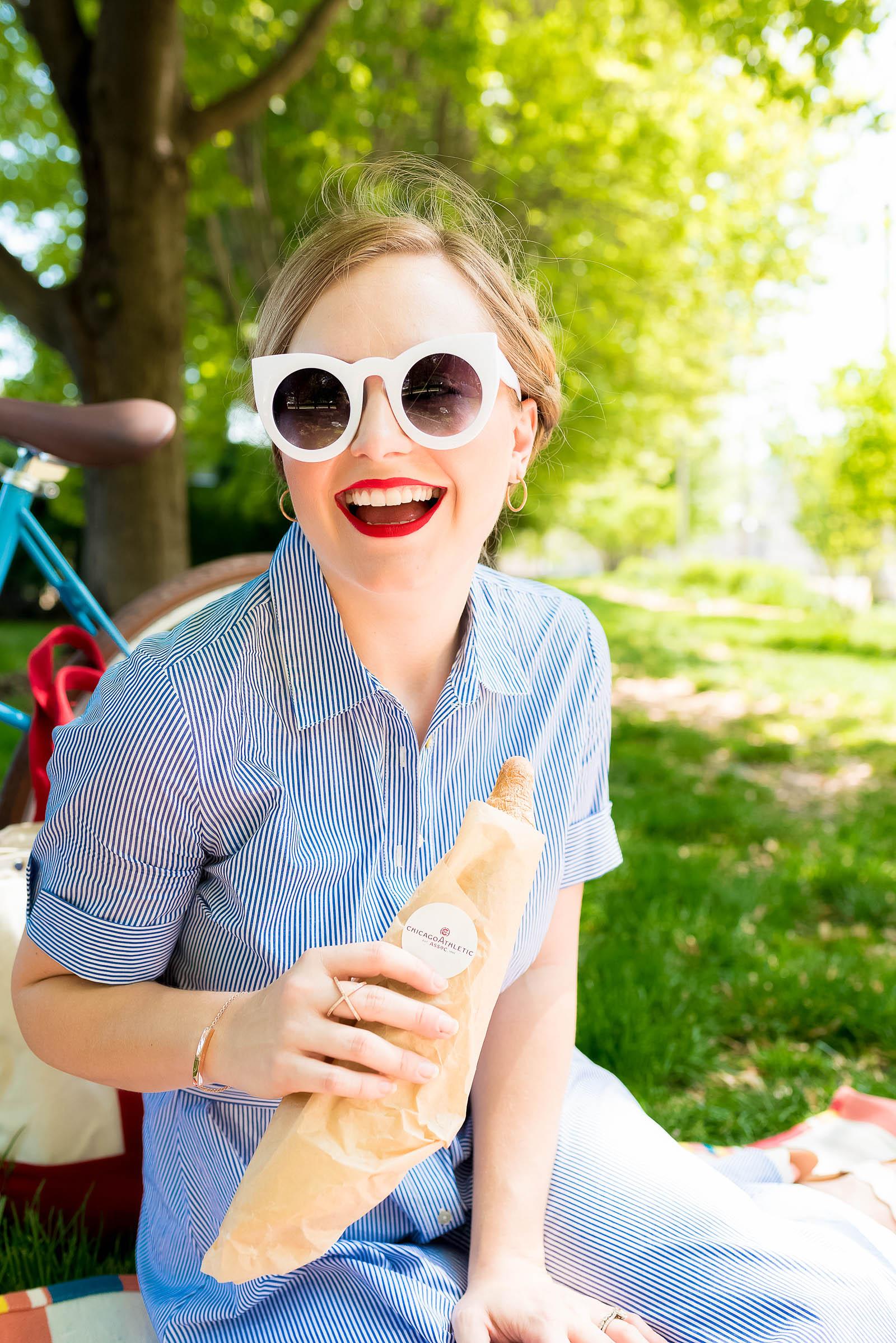 Dive into divinely crusty breads…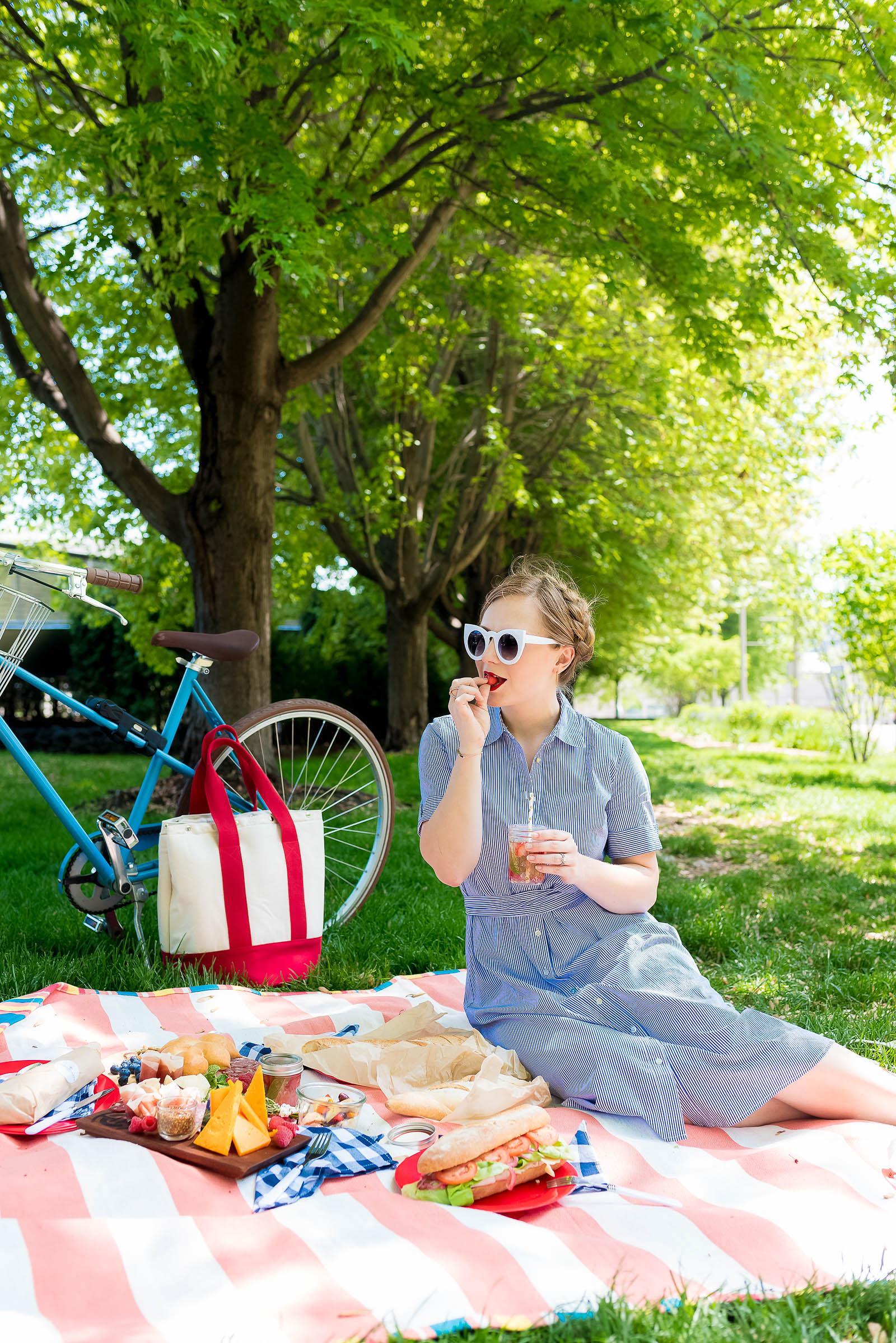 and feast on a delicious spread of cheeses, charcuteries, sandwiches, and preserves.
All made exclusively for Nosh & Cruise by the CAA's incredibly talented team.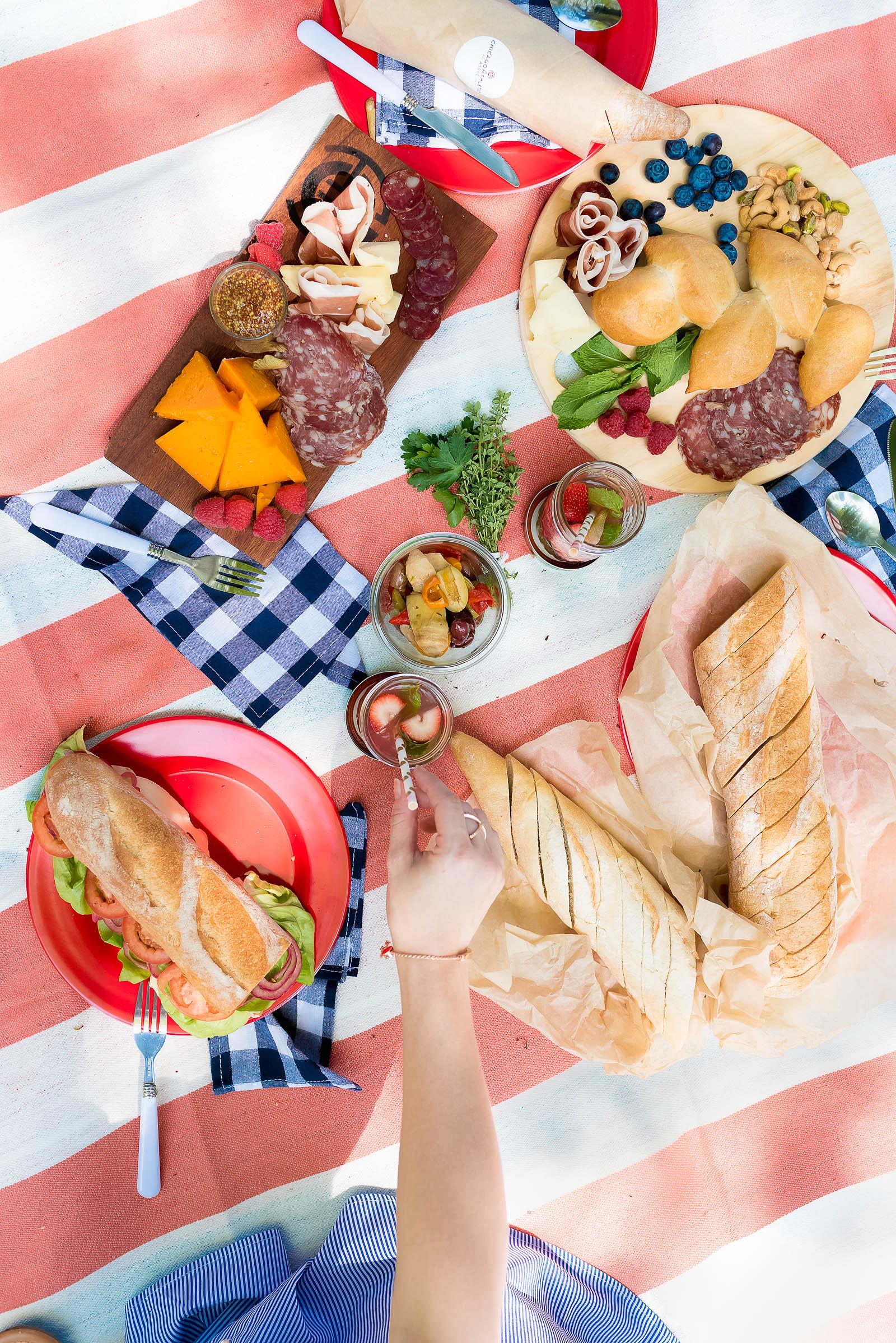 Isn't this spread a jaw-dropper?
I'll be honest, we got A LOT of very jealous stares from passersby while we enjoyed our picnic. Who can blame them? This is the sort of picnic spread that can't help but draw crowds!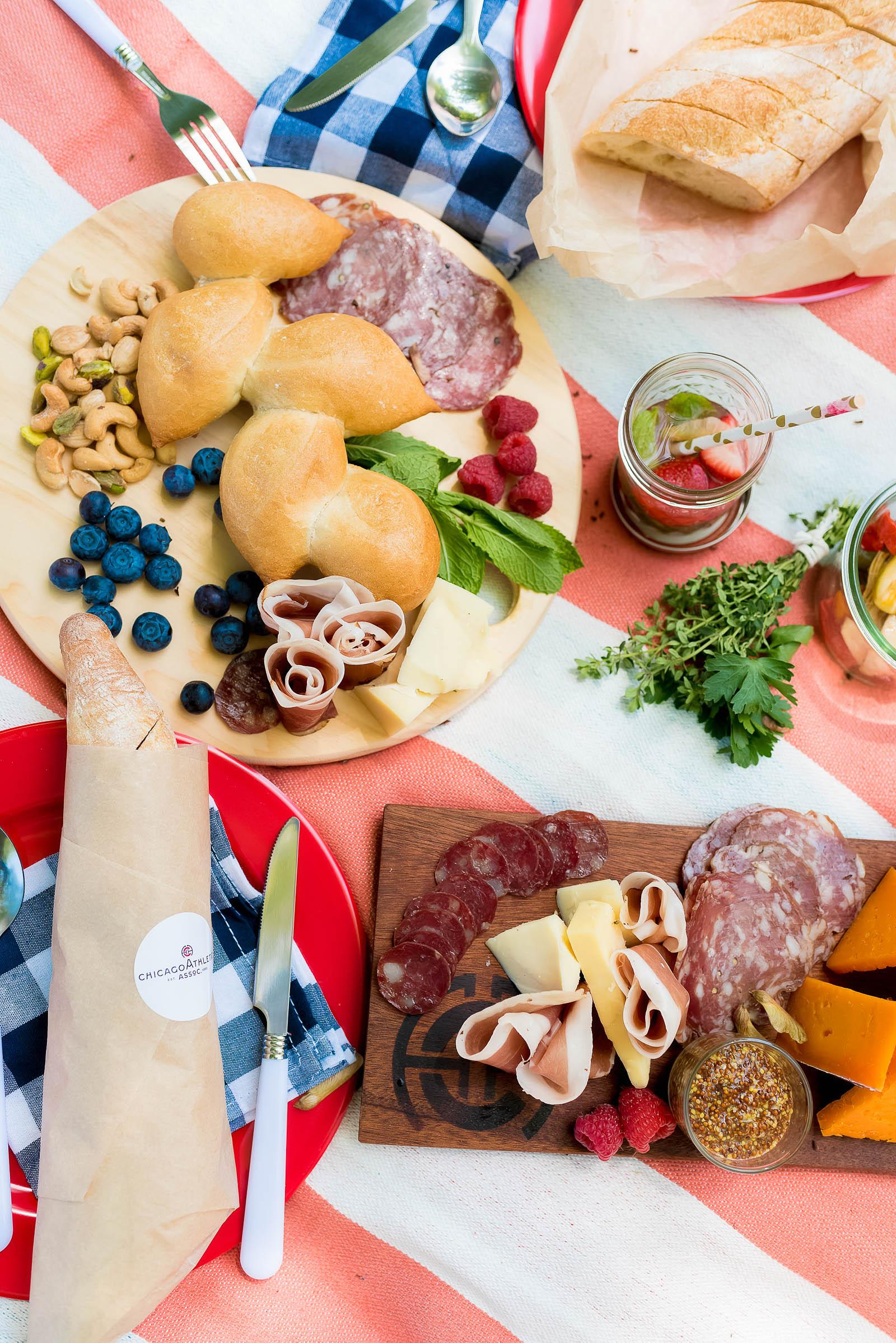 The charcuterie and cheese selections alone made this the most gourmet picnic I've ever had!
Between biking some of the city's best spots and relaxing for a gourmet picnic in the sun, the Nosh & Cruise program makes having the perfect Chicago summer day easy.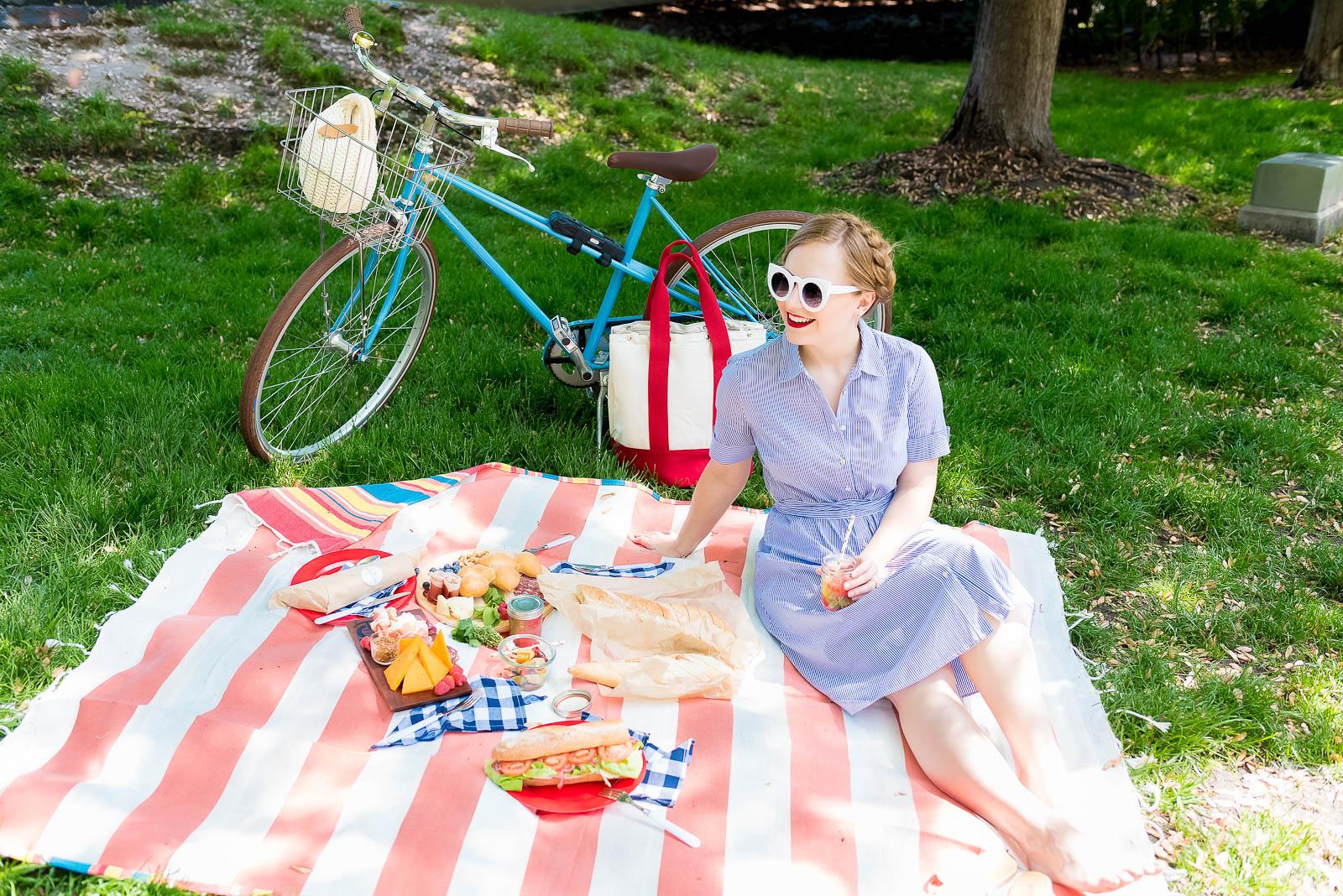 Now if only I could do it each and every day…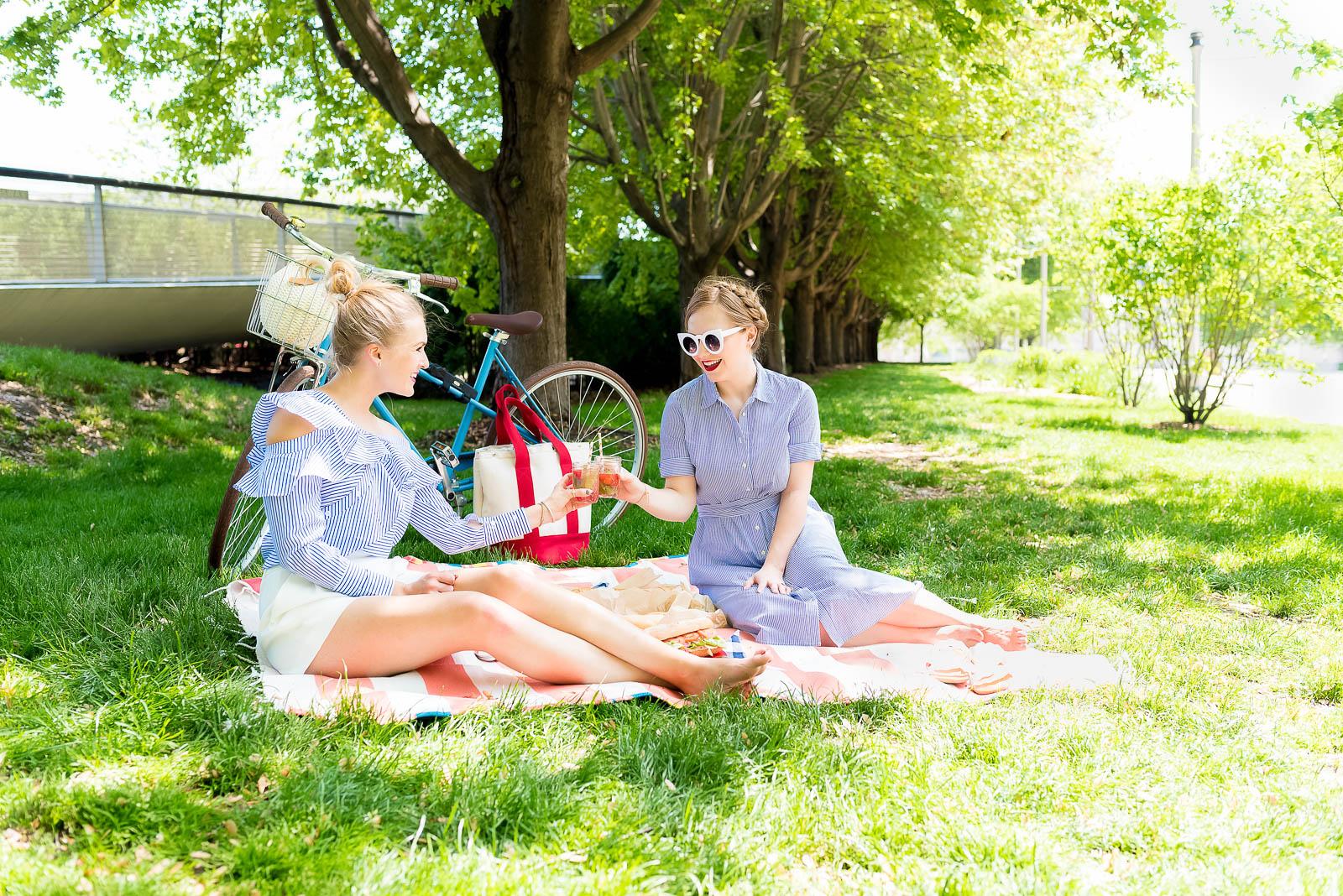 Book your own Nosh & Cruise afternoon on the CAA's website here before summer's gone! And explore more of my Chicago city guide on their blog here too!
P.s. I want to say a huge thank you to Ali for shooting these stunning photos and for enjoying such a fun picnic with me in Millennium Park! I'm so grateful to have such a talented photographer as a close friend.
Disclosure: This post was produced in partnership with the Chicago Athletic Association Hotel. Review and all opinions are ALWAYS my own.