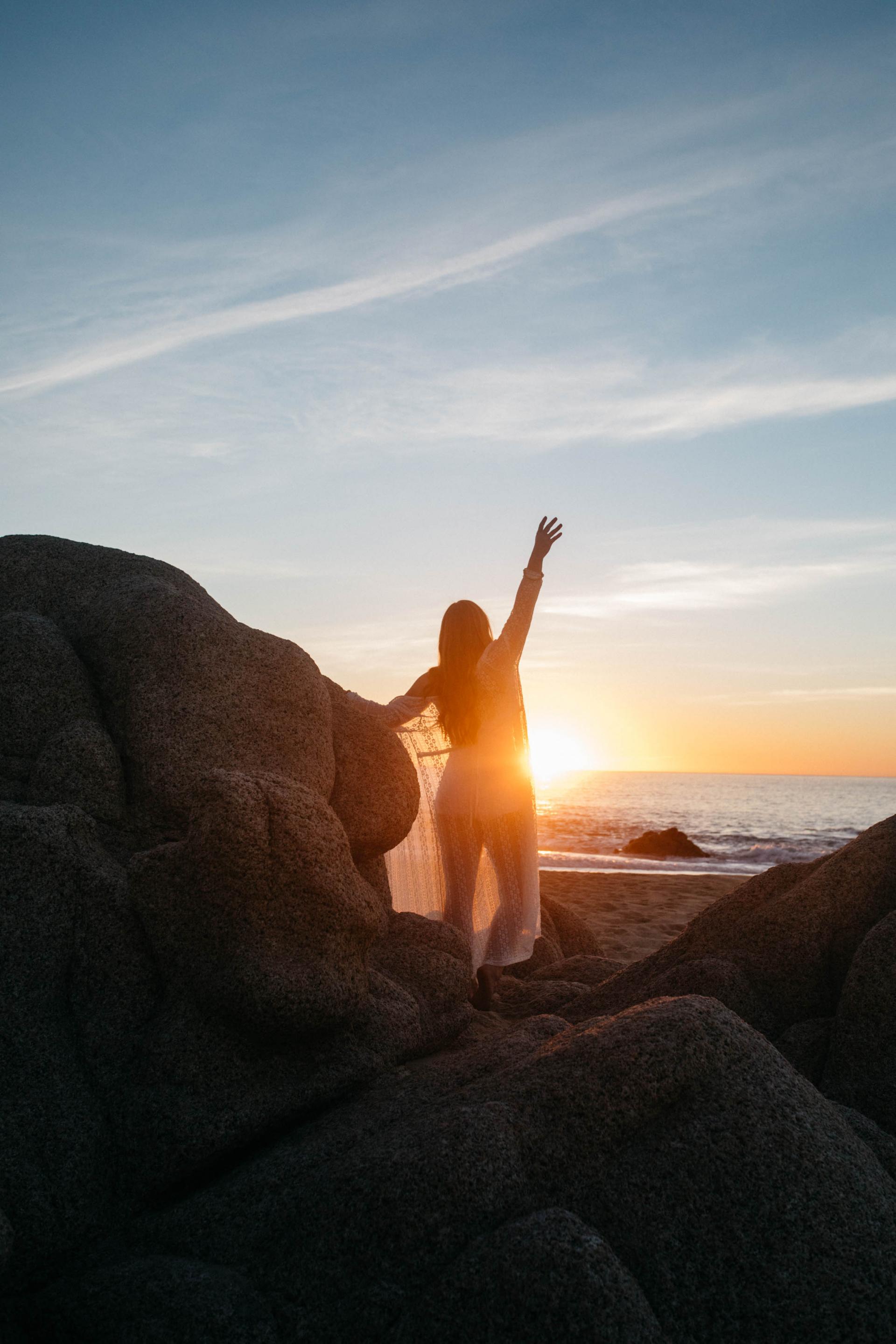 Photo Credit || Sandy Noto
As usual we're coming to the close of a month and I'm left standing wondering where the time went.
Hello, July…
Good-bye, July…
It's officially been summer for over a month now and yet I feel like summer hasn't even begun. "Real" life has truly taken over these last four weeks. With my grandmother's estate coming to a chaotic close as we finish the probate period and disperse the assets, my life has been an endless march of paperwork and phone calls.
I've had to redo dozens of forms and documents. I've had to file more certificates than I ever thought possible.
And don't even get me started on how backwards the IRS is when it comes to disbursing tax refunds to deceased relatives. Or how badly I wish my grandmother had banked with a bank that has a branch within 500 miles of Chicago.
But let's not get TOO bogged down with frustration — this post is all about the lovely little things that have been keeping me healthy and sane these last four weeks.
Because — in the end — life is lived in the little things…
5 Little Things I'm Loving This Summer
---
I bought this lens before my trip to NYC last month after craving a wide-angle lens that was light enough to travel with (my trusty 14mm-24mm is just TOO heavy).
This lens has literally opened up a new world of photography for me, especially when traveling. The wide-angle allows me to capture beautiful, HUGE landscapes without needing a lot of space. I can literally stand directly in front of a building now and get most of it in my shot.
I'm BEYOND excited for the possibilities this lens offers.
Needless to say, going forward you're going to see a lot of shots from this lens. It's become my go-to lens for travel, outfits AND restaurants.
I read about Byredo hand creams in an interview with Victoria Beckham who raved about the formula (and another one of my skincare favorites: Lancer Skin Polish).
Admiring Victoria's timeless beauty routine as much as I do, I couldn't resist buying a tube to try out.
And WOW am I smitten.
This may be the most luxurious hand cream ever formulated. And it comes in such a beautiful array of unique scents. My favorites so far have been Mojave Ghost, Flowerhead, and Bibliothèque (a scent inspired by old libraries).
I also like to combine it with the Suede Hand Scrub for the softest, silkiest hands ever. And I say that as someone who's always had stumpy, dry, awkward hands — this combination is heaven-sent!
Searching for a creamy, lush hand lotion in amazing scents that melt right into your skin without any greasy residue? Snag a tube (or two… or three… they are quite addicting!) to keep in your bag at all times. It'll keep your hands silky and supple throughout the busy summer!
3. Long Walks To The Beach & Lincoln Park
Summer is the most beautiful time of year in Chicago. There's so much in bloom, the city is blanketed in greenery, and you can dip your toes into the shores of Lake Michigan on sweltering days.
In summer, I love to take advantage of our beautiful weather and take plenty of walks to the beach along Lake Michigan and through Lincoln Park. If you go really early in the morning, around 6:20 am, you'll see the most magical sunlight bouncing off the lake. The pugs and I love to walk around the lake and past the Honeycomb structure (one of my favorite Chicago shooting locations) in the golden morning light.
Last summer, one of my most stylish friends introduced me to Dagne Dover. We had the opportunity to tour their showroom in NYC and meet with their incredibly creative team and from that moment on, I was OBSESSED with their bags. I've seriously never seen style and utter practicality meet so beautifully in a bag design before.
I ended up coming home with their mini tote bag which has, over the last 12 months, become one of my most-used bags ever.
And while I was in NYC last month, I had the opportunity to preview their newest collection of totes. I'm in LOVE with all of their colors this season but especially their new palm green. It's such a vibrant color and yet something that's neutral enough to work with a lot of looks.
So my newest Dagne Dover piece is the larger tote in palm leather. It's a HUGE tote — big enough to carry all my essentials (even a full-sized laptop and all my camera gear) — and all in such a luscious color. I can't wait to shoot a few looks with it to share here on the blog!
Here are a few of my other favorite Dagne Dover pieces:
Do you spend a lot of time feeling wiped for no reason? At the beginning of June I was suffering from a serious bout of utter exhaustion. I just wanted to sleep ALL. DAY. LONG. It was so unlike me and began to compound into a myriad of problems.
I needed to find a solution. A healthy solution.
Luckily Hubby recommended upping my intake of Vitamin D after doing a little research so I started taking 1,000 IU a day for four days straight. And within that short time, my energy levels were up exponentially and my mental exhaustion was practically nonexistent. I felt like a totally different person.
I was excited and energized for the projects I had ahead, not tired and anxious.
No one likes to feel wiped before their day has even begun — if you're suffering from inexplicable exhaustion and fatigue, have you tried increasing your Vitamin D? Most people can take up to 4,000 IU safely (source) and yet so many people are hideously Vitamin D deficient. I would never have thought I was, spending as much time outside and in the sunshine as I do in summer. But I truly can't believe the difference doubling my Vitamin D dosage has made to my energy this summer.
(As always, please consult your doctor before taking any new vitamins!)
What little things are you loving this summer?