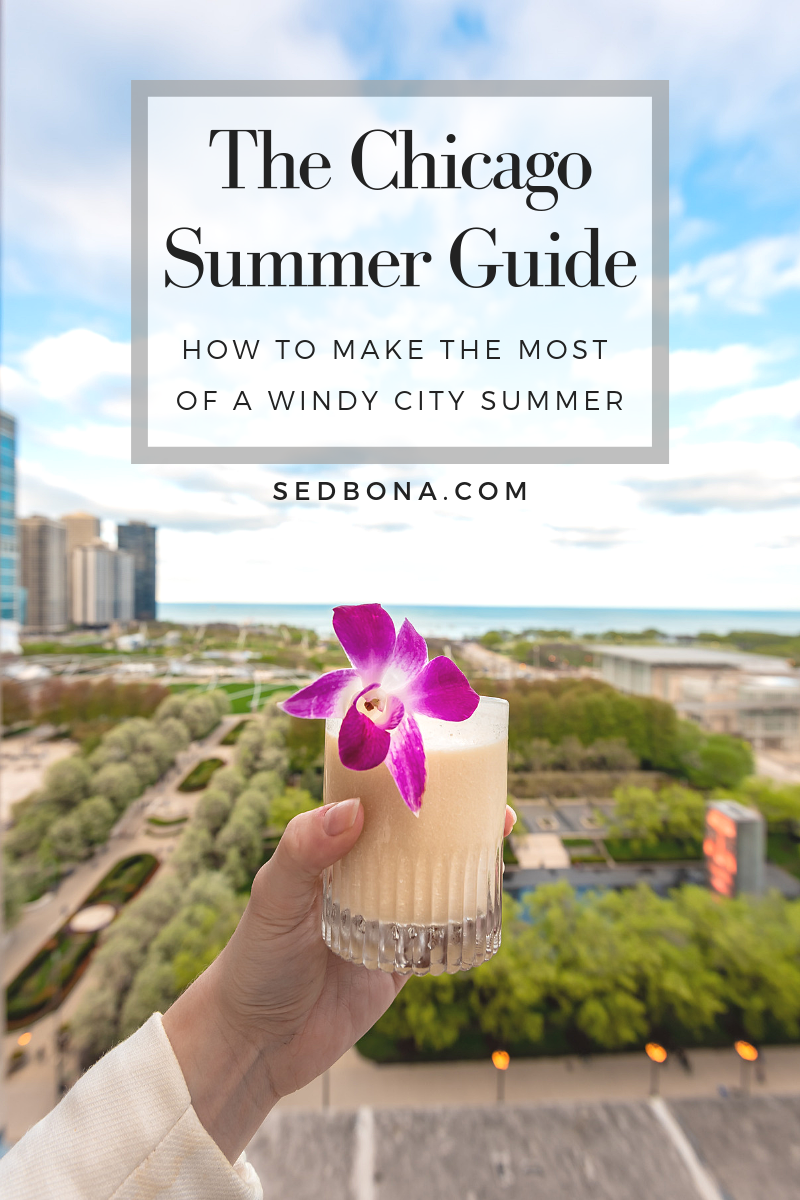 Ask any Chicagoan their favorite season and you'll hear a resounding scream:
SUMMER!
We suffer through the long, dark winters here because the summers are WORTH. IT.
I know of few cities in the world who have prettier summers than we do. And few cities with locals who get more enthusiastic about summer than we do.
Can you blame us?
We are cooped up for at least a quarter of the year here in Chicago… so once the weather warms up, we dive in FULL FORCE.
And with all the amazing things to do in Chicago, it's truly a city you can never be bored in! Especially during our sunny summer months!
The Chicago Summer Guide
How To Make The Most Of A Windy City Summer
---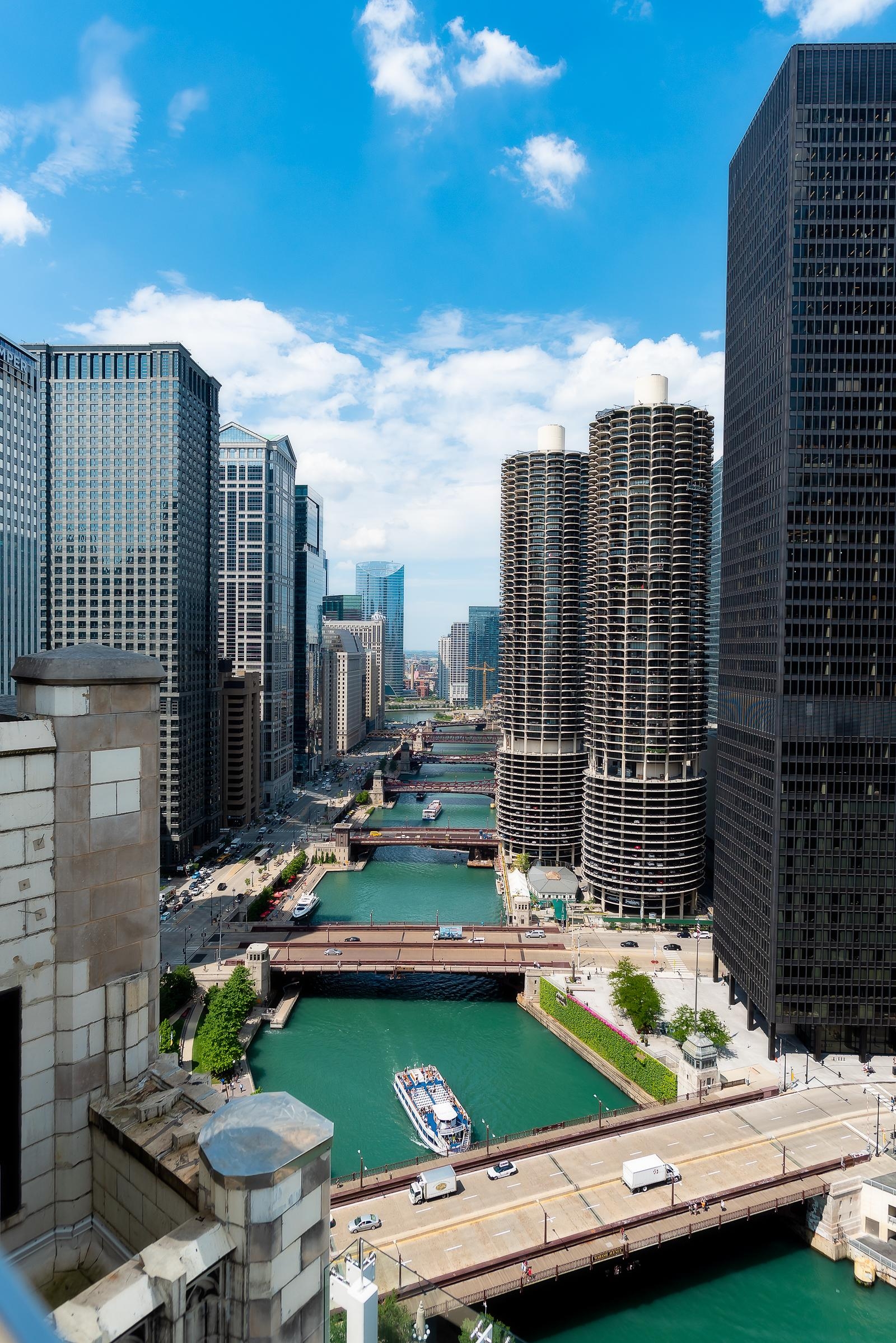 1. Head to A Rooftop
There are quite a few amazing rooftop bars in Chicago and they're the perfect way to enjoy the beautiful weather AND the beautiful cityscapes. A few of my favorites include:
– Z Bar
– Cindy's
– London House
– J. Parker
– Drumbar
– Restoration Hardware (you can't drink on their rooftop but you can have a Doughnut Vault doughnut and enjoy some of the comfiest patio furniture in Chicago)
– Tanta
– Gibson's Italia
– Cabra
– Raised
2. See A Music Festival
Chicago is most known for it's (somewhat) teen-y music festival Lollapalooza where prices are steep, crowds are vicious, and the average patron's age is 15. But there are so many great music festivals to enjoy in Chicago that are less cliché and far more exciting.
You can view a whole line-up for the summer here.
And the smaller music festivals usually end up being the best because they aren't overpriced OR overcrowded.
3. Stop at the Cupcake ATM
I don't know why but this is always one of my favorite things to do in Chicago in summer. The Sprinkles Cupcake ATM is one of Chicago's most Instagrammable dessert experiences and such a delicious indulgence after a day spent wandering the Magnificent Mile.
Be sure to check out any seasonal flavors they may be offering — they're usually the best!
4. See The Navy Pier Fireworks
You don't actually need to HEAD to Navy Pier to see their amazing fireworks, which are on display every Wednesday and Saturday night. You can actually be anywhere along the lakefront near Navy Pier for a good view. Or better yet, head to a friend's rooftop or the J. Parker and watch them with a cocktail in hand!
5. Take A Boat Tour
One of the best ways to enjoy a Chicago summer is from the water!
And we have some of the best boat tours you'll find anywhere in the world. I always recommend the tours run by the Chicago Architecture Foundation as I find them to be the most interesting.
But if you're REALLY looking to enjoy some serious time on the water, consider renting a boat yourself! There are so many great options available from tiny one-man kayaks to bougie yachts so there's bound to be at least a few options at every budget!
6. Go To A Cubs Game
No summer is complete without at least one Cubs game.
Sorry Sox fans, Wrigley Field is the spot to be in summer. I can think of no more truly "Chicago" summer moment than sitting in Wrigley watching a game, wiping the mustard from a Chicago dog off your shirt.
It's quintessential and non-negotiable!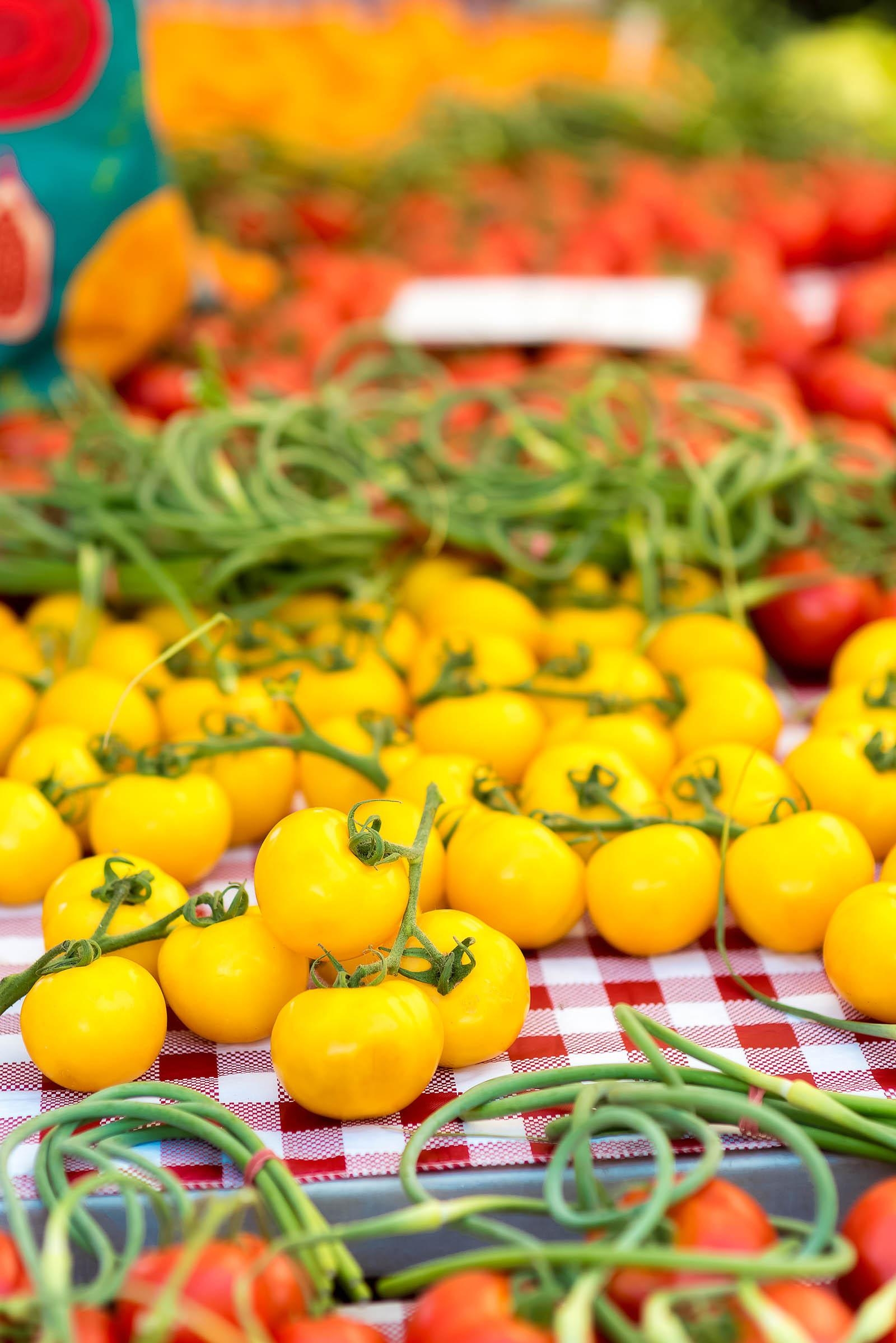 7. Visit A Farmer's Market
We do produce well here in the Midwest so a Chicago farmer's market is always worth seeking out during the summer months.
My personal favorite has always been Green City Market — I've been going for almost a decade now!
Expect to find beautiful florals, mouth-watering produce, and some truly epic food trucks too. Not to mention plenty of cute local pups to pet as you shop!
8. Spend A Day in A Chicago Museum
While I most often recommend "museum" days in the winter when the weather isn't as nice, a museum day can be the perfect activity on a rainy or sweltering summer day too.
Once the temperatures rise and the sun is out, you can enjoy some beautiful art and history in a comfortable, air-conditioned space. Such a nice respite when our humidity becomes unbearable. My favorites include:
– The Art Institute
– The Adler Planetarium
– The Field Museum
– The Chicago History Museum
– The Shedd Aquarium
– Museum of Contemporary Art Chicago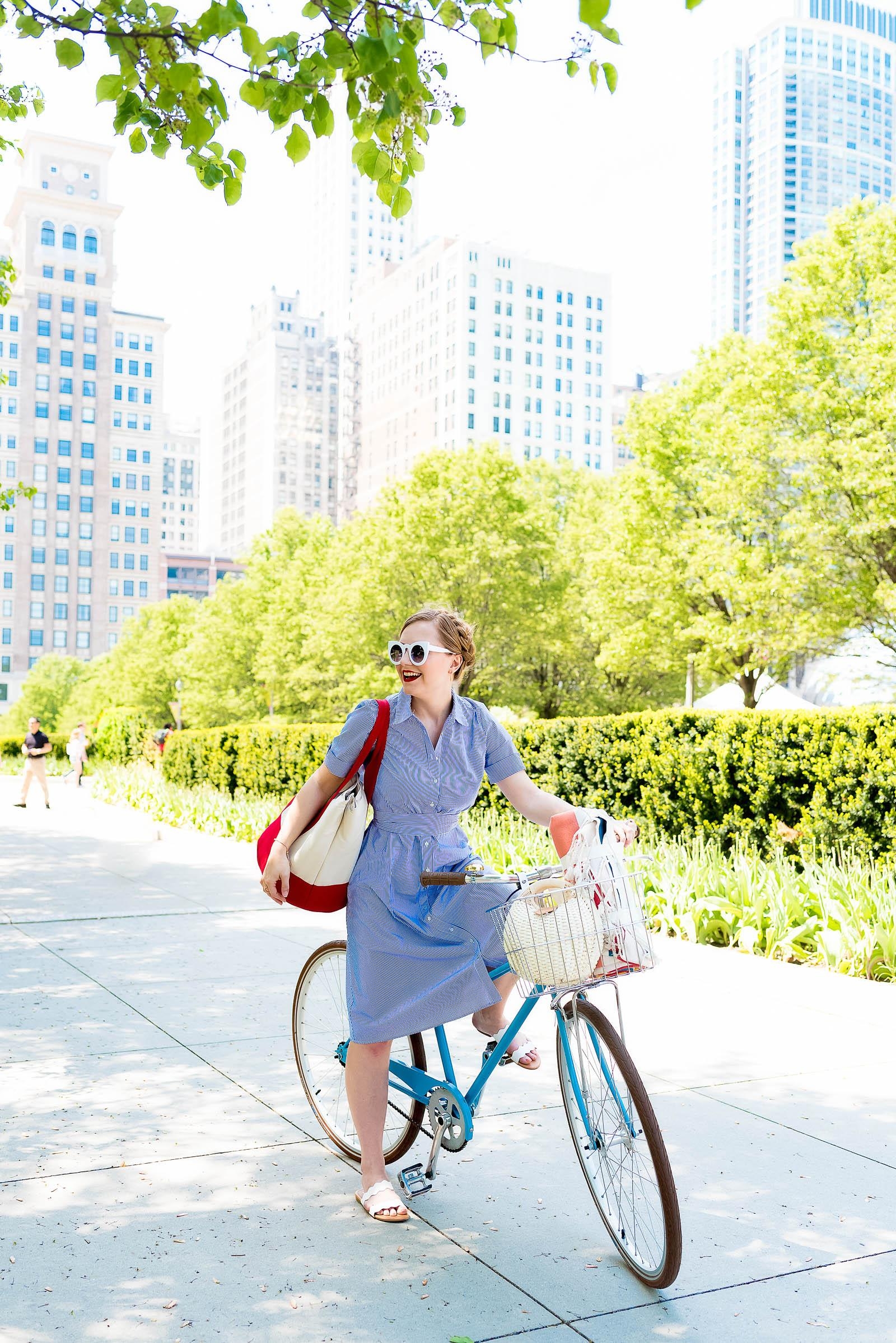 9. Go For A Bike Ride
Why not experience the city from behind the pedal and bike it?
You can see some INCREDIBLE city views along the lakefront bike trail. But most of our biking trails and paths are worth checking out.
Just be sure to abide by traffic rules and stay in bike lanes when you're in the busier parts of town!
10. Have A Picnic
There's no better way to enjoy an al fresco meal in Chicago than one you've prepared yourself. I just love packing a little picnic of cheeses, crudités, and fresh fruit to enjoy in the sunny grass of one of our many public parks.
My absolute favorite park for picnicing? Humboldt! You can watch beautiful sunsets along the lake AND can usually find a large space to spread out in.
Just be sure to do your homework. Some parks won't let you picnic at all and some have restrictions on alcohol so be sure to double-check before you head out!
11. Attend An Art Fair
Chicago is full of great artsy fairs all summer long — with some shockingly beautiful and less "crafty" fare than the average.
My favorite is always Old Town Art Fair which happened earlier this month — it'll be back next June 13th and 14th so mark your calendars!
12. Indulge in an Original Rainbow Cone
The Original Rainbow Cone been around since 1926 and is a Chicago summer institution. Haven't ever had a rainbow cone? They're composed of Chocolate, Strawberry, Palmer House (vanilla with walnuts and cherries), Pistachio, and Orange Sherbet all striped onto ONE waffle cone.
It's a thing of beauty and absolutely worth indulging in at least one every summer (there's a closer location at Navy Pier too).
But if you don't have time to make it down to Rainbow Cone (it is quite a hike from the city center), here are a few of my other favorite ice cream stops:
– Margie's Candies
– Jeni's
– Black Dog Gelato
– Annette's
– Sugar Shack
– Bombobar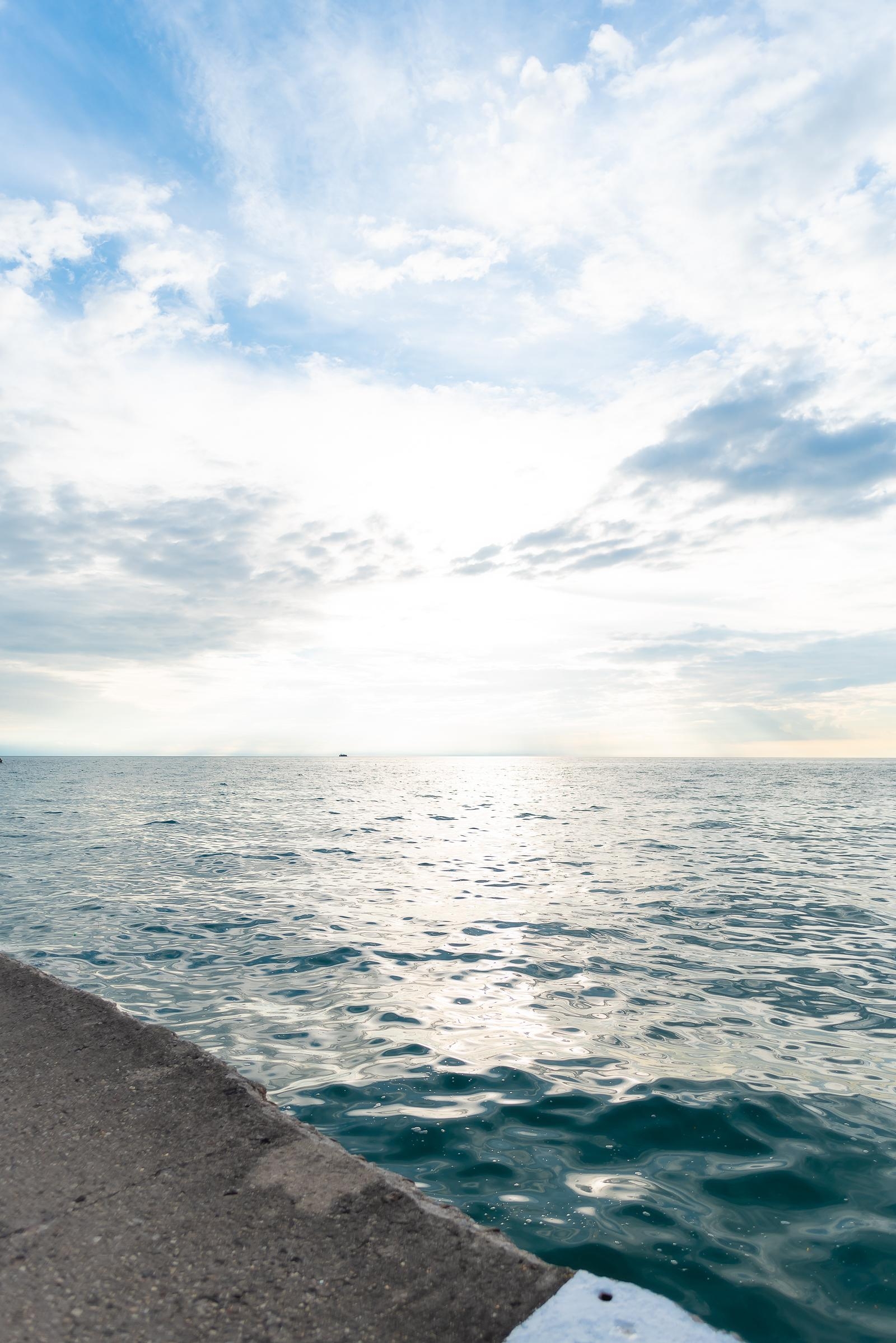 13. Spend A Day At The Beach
There is nothing that says summer more than a day at the beach.
And non-locals are always surprised to hear that we have some AMAZING beaches in Chicago.
Sure they aren't salt-water beaches. But that almost makes them better.
You can walk along the beach in the early morning or party with a cocktail at one of the many beach bars into the late night. You can play beach volleyball, swim in Lake Michigan, or build sand castles.
There's so much to do for a day at the beach!
My personal favorite is North Avenue Beach but beware, it can get VERY crowded on a nice summer weekend!
14. Spend a Day At A Pool
When you can't go for a dip in the Lake (or don't wish to for sanitary reasons), head to your favorite pool instead.
Chicago has plenty of outdoor pools worth seeking out but we also have some of the loveliest indoor pools. Which makes sense, considering how many months we're cooped up indoors here.
My personal favorite has always been The Peninsula. You can have a massage, then sit back and enjoy the outdoor patio before dipping into the pool for a few laps.
It's a great spot for a rainy day too!
15. See A Concert at Ravinia
While Ravinia isn't technically in Chicago, it's a historic outdoor music venue worth trekking up to. Concerts range from modern to rock to classical to opera so there's something for everyone!
A few years ago they even had the Chicago Symphony Orchestra play the Lord of the Rings soundtrack while the movies played on big-screens over the lawns. It was MAGICAL.
You can see this summer's line-up here.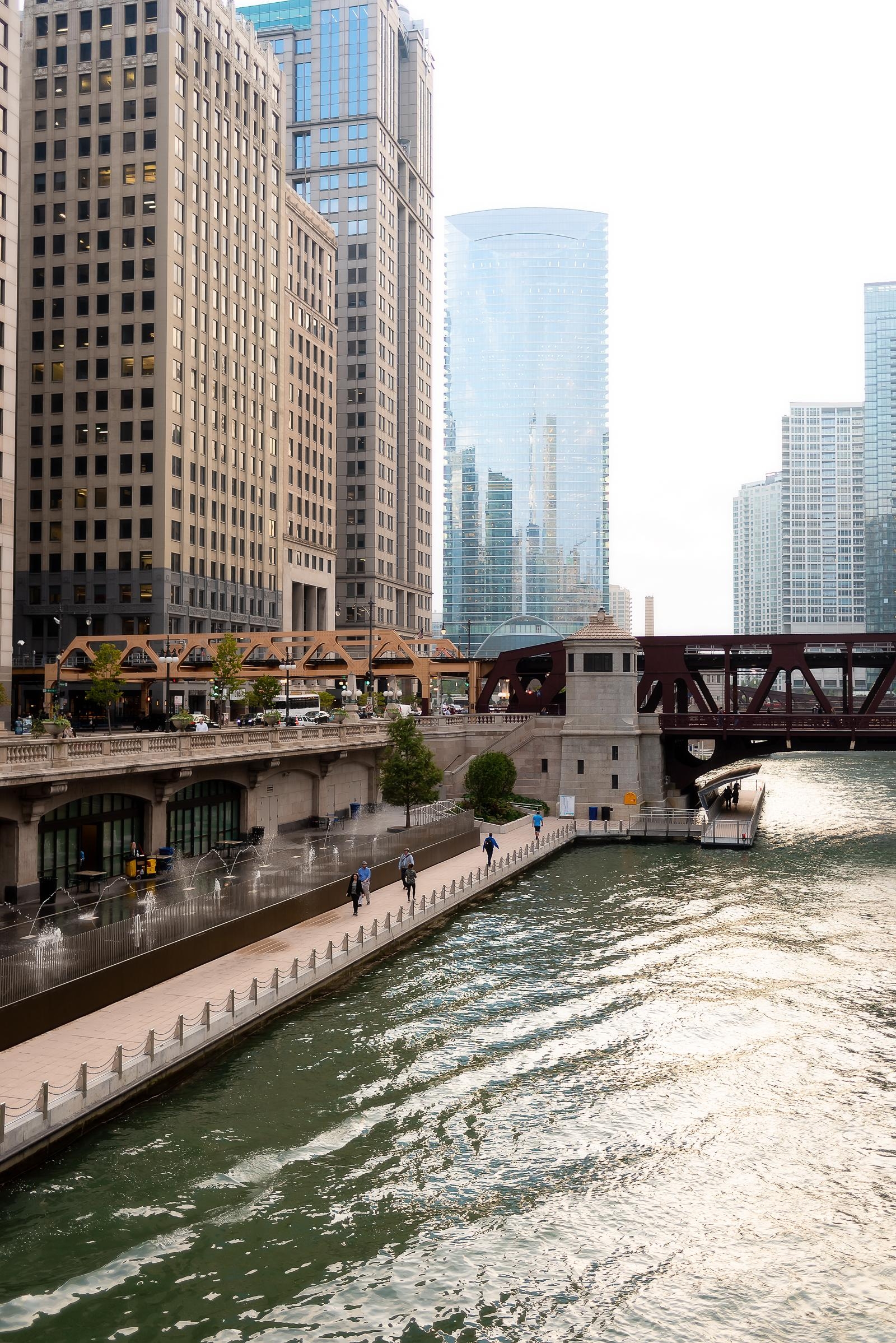 16. Walk the Chicago Riverwalk
A beautiful walk along one of Chicago's newest public spaces is always a great idea in summer (plus you'll see the beautiful sunset right off the water!).
If you have time, stop for a glass of wine and a burrata appetizer at City Winery or for a cocktail at Beatnik on the River which are both incredibly photogenic and delicious spots to stop for a nibble and some people-watching.
17. Wander Through the Lincoln Park Zoo
The Lincoln Park Zoo is the only zoo within city limits but it's one of the very best city zoos anywhere.
Plus it's completely FREE!
Being in Chicago's Lincoln Park, you can wander in and out of the zoo at your leisure. Be sure to stop at the conservatory while you're visiting too! Their Orchid Room is one of Hubby and I's favorite spots.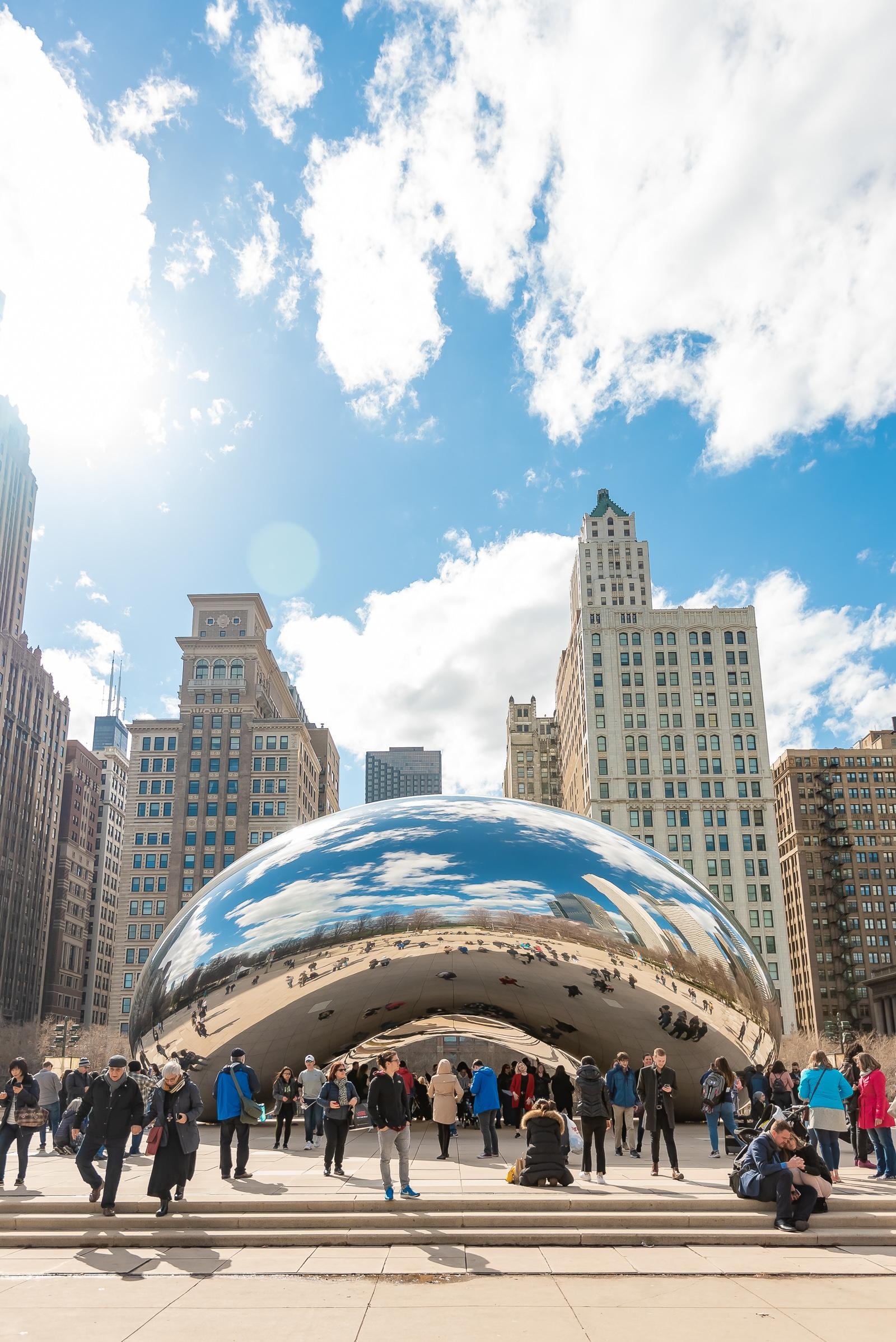 18. Explore Millennium Park
Chicago's most famous public park is famous for a reason — it's enormous and houses some of the best public art you'll find in all of Chicago.
Especially our famed Cloud Gate (which non-locals refer to as "the Bean"). This mercury-looking droplet is one of the coolest public sculptures in the world and is a must when visiting Chicago!
If you'd like to get shots without other tourists here, I highly recommend heading here early in the morning. And on a weekday, if possible, since the weekends can be QUITE crowded!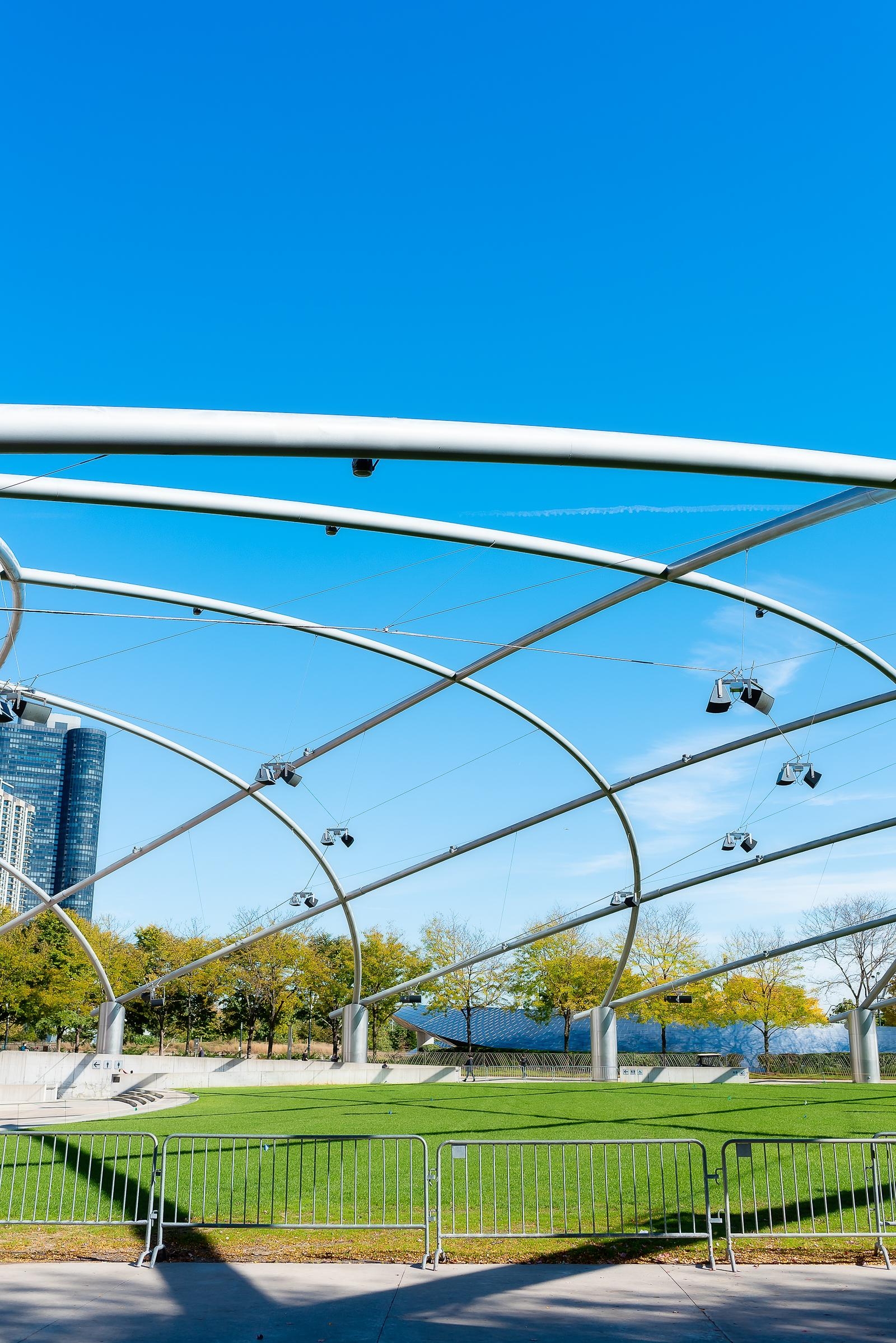 19. See a free concert or movie in Millennium Park
And while you're in Millennium Park, consider staying for a free concert or movie at the Jay Pritzker Pavilion. This outdoor venue is a true city treasure and makes any performance that much more magical.
See their summer movie schedule here. I'm particularly excited to go see My Big Fat Greek Wedding on August 20th (such a quintessential Chicago film!).
20. Go For A Walk or Run Along The 606
Chicago's elevated pedestrian pathway is a hidden gem for non-locals to enjoy. You'll see sweeping views of the skyline you won't see anywhere else. And you'll pass by many of the city's best restaurants and bars so you can stop for a refreshment when the temperatures climb.
Consider renting a bike and pedaling the entire length of the 606 if you're looking for the perfect outdoor activity!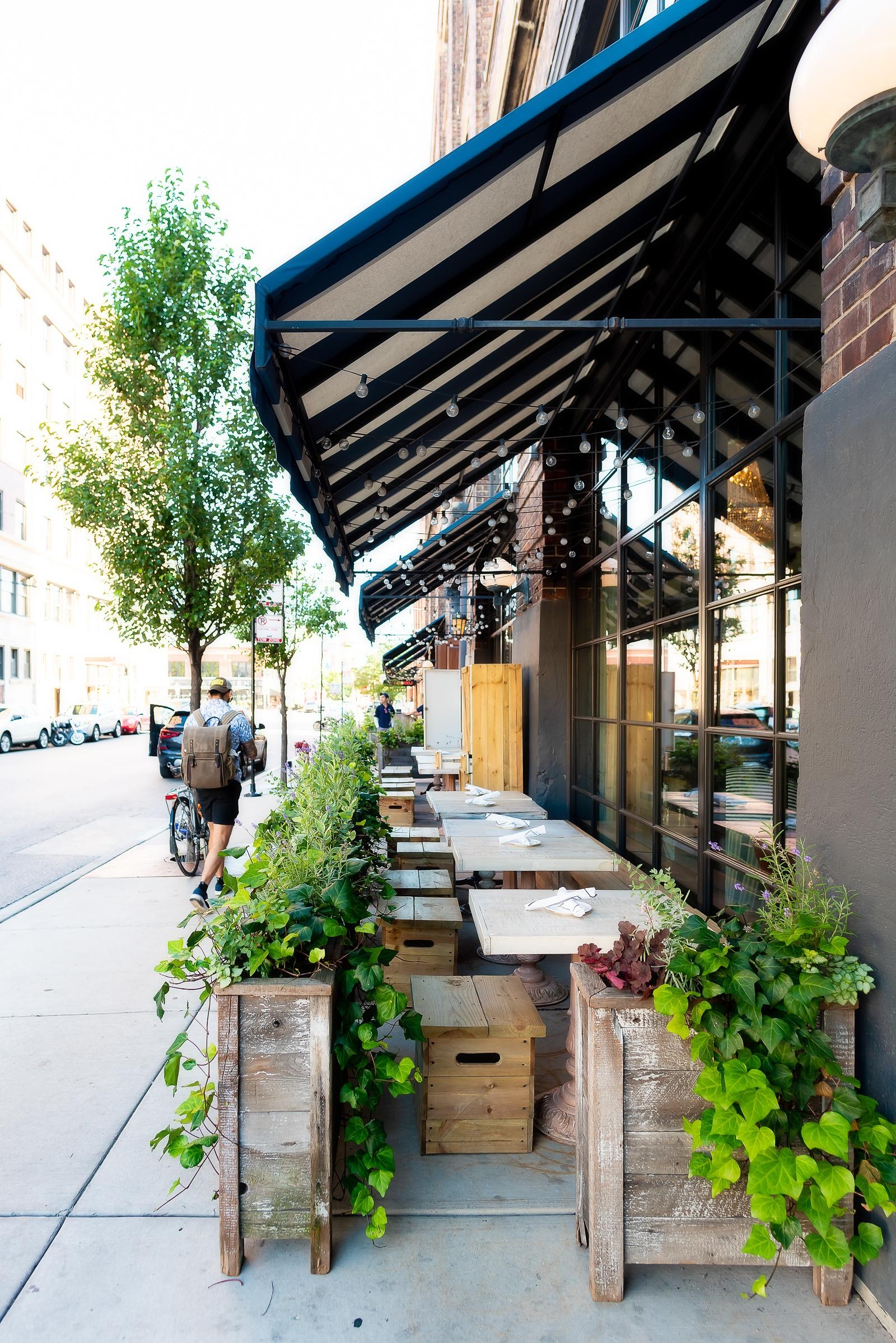 21. Have an Al Fresco Meal on a Perfect Patio
If you can't find a rooftop, head to an al fresco patio.
Chicago has SO many great patios to explore (many of which serve some of the city's best dishes too). My favorites include:
– Nico Osteria
– Big Star
– Parson's Chicken & Fish
– Somerset
– Casati's Pizza Vino
– The Allis (great people-watching)
– Piccolo Sogno
– Mott Street
– Blue Door Kitchen & Garden
– Giant
– Saint Lou's Assembly
– Parlor Pizza
It's cliché but true… there's really nothing like a Chicago summer.
And while this list is a good start, there are HUNDREDS of amazing activities and ideas I wish I could have added here. Be sure to leave a comment below with any of your favorites!
Happy Summer!