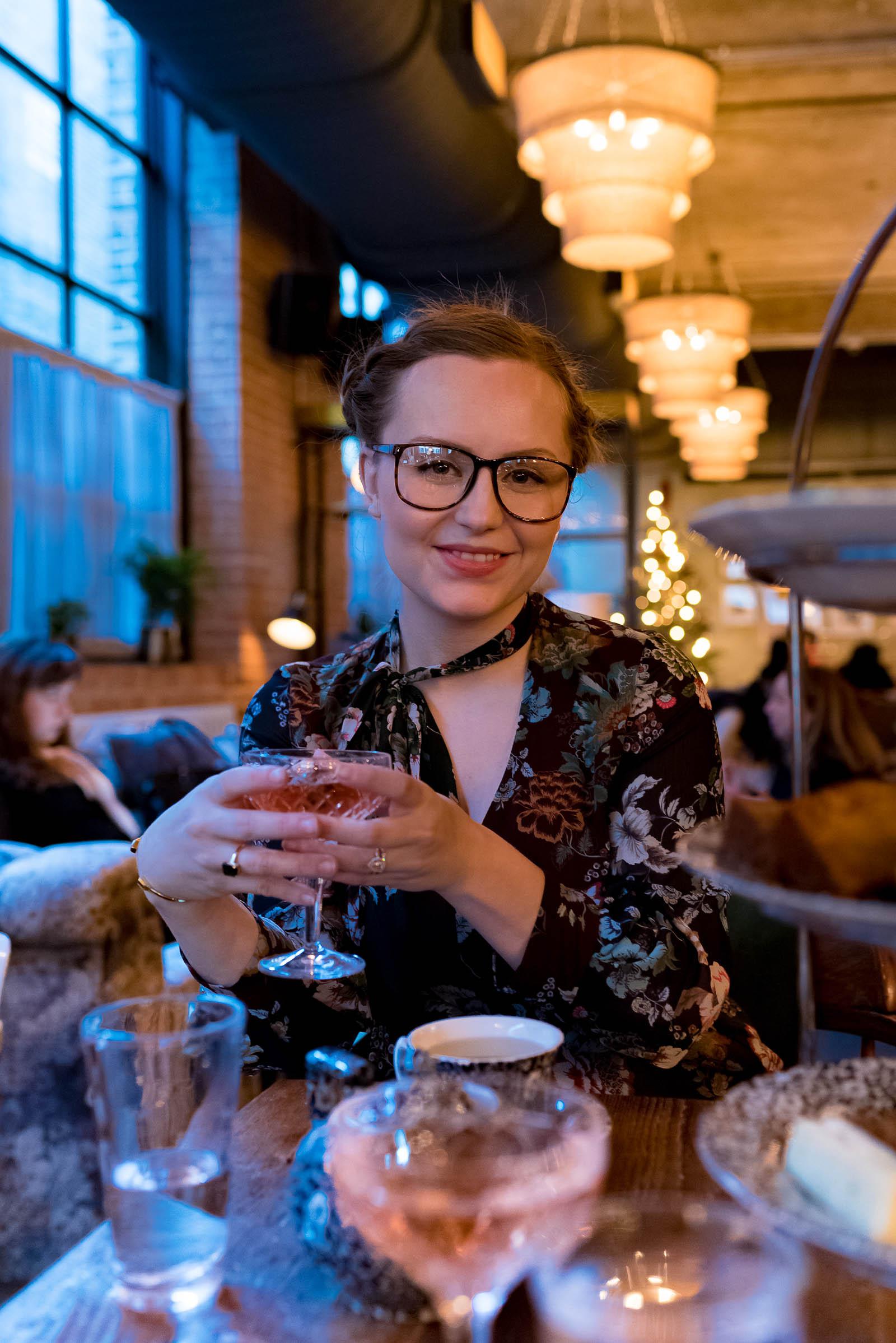 One of my favorite Christmas traditions is a spot of holiday afternoon tea.
Well, honestly I NEVER mind a spot of afternoon tea.
But especially at the holidays. How can you not love a glittering holiday tea filled with gingerbreads and Christmas music?
And while I'll always be eternally loyal to the Peninsula Holiday Afternoon Tea (I've been going for YEARS: 2014 || 2015 || 2016), this year December really got away from me. So this year for holiday afternoon tea, my good friend Anna and I picked a low-key spot we were able to make a last-minute reservation for…
Afternoon Tea at The Allis.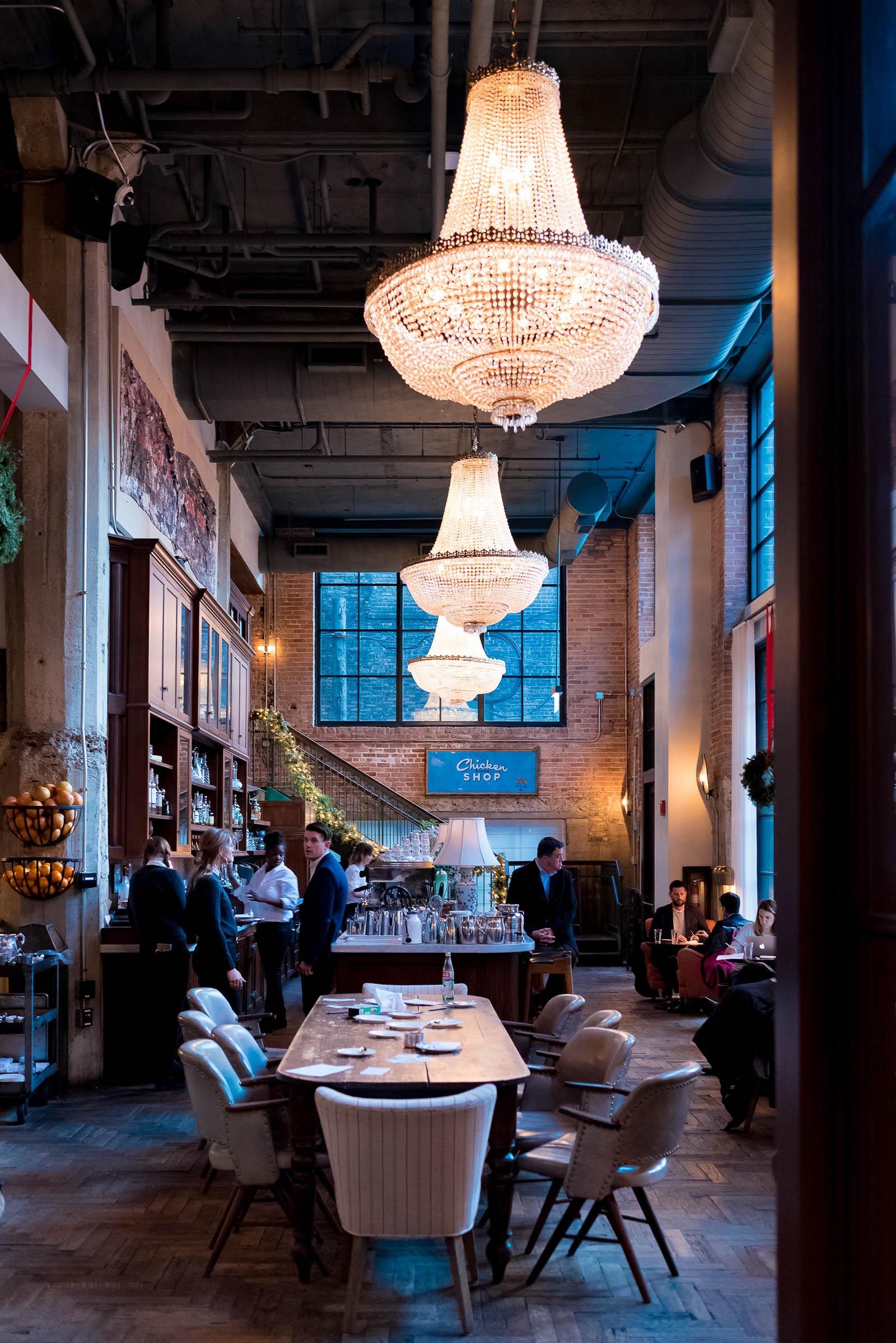 It's been quite some time since my last afternoon tea service at The Allis…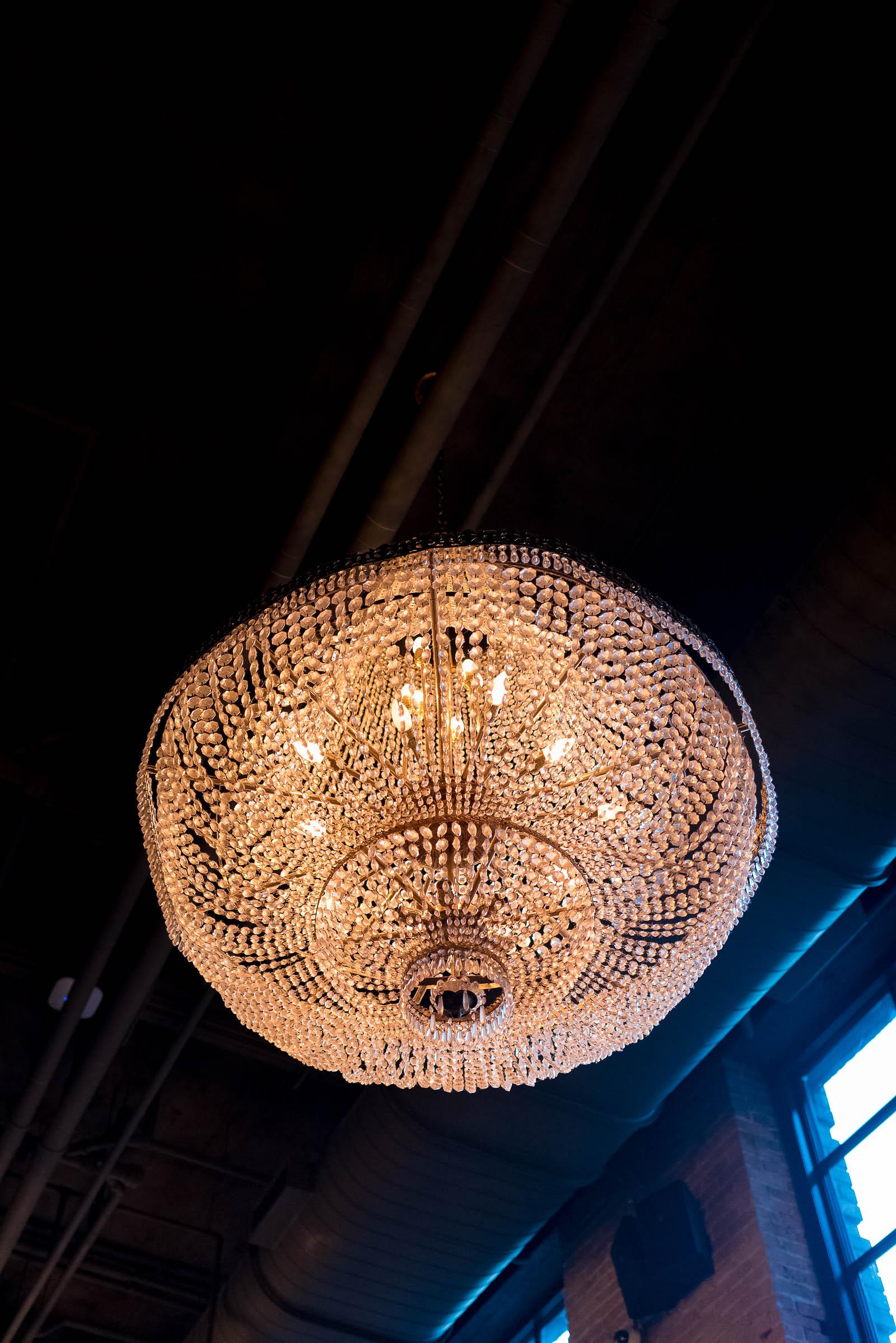 But every time I come for afternoon tea, I wonder why I don't come for it more often!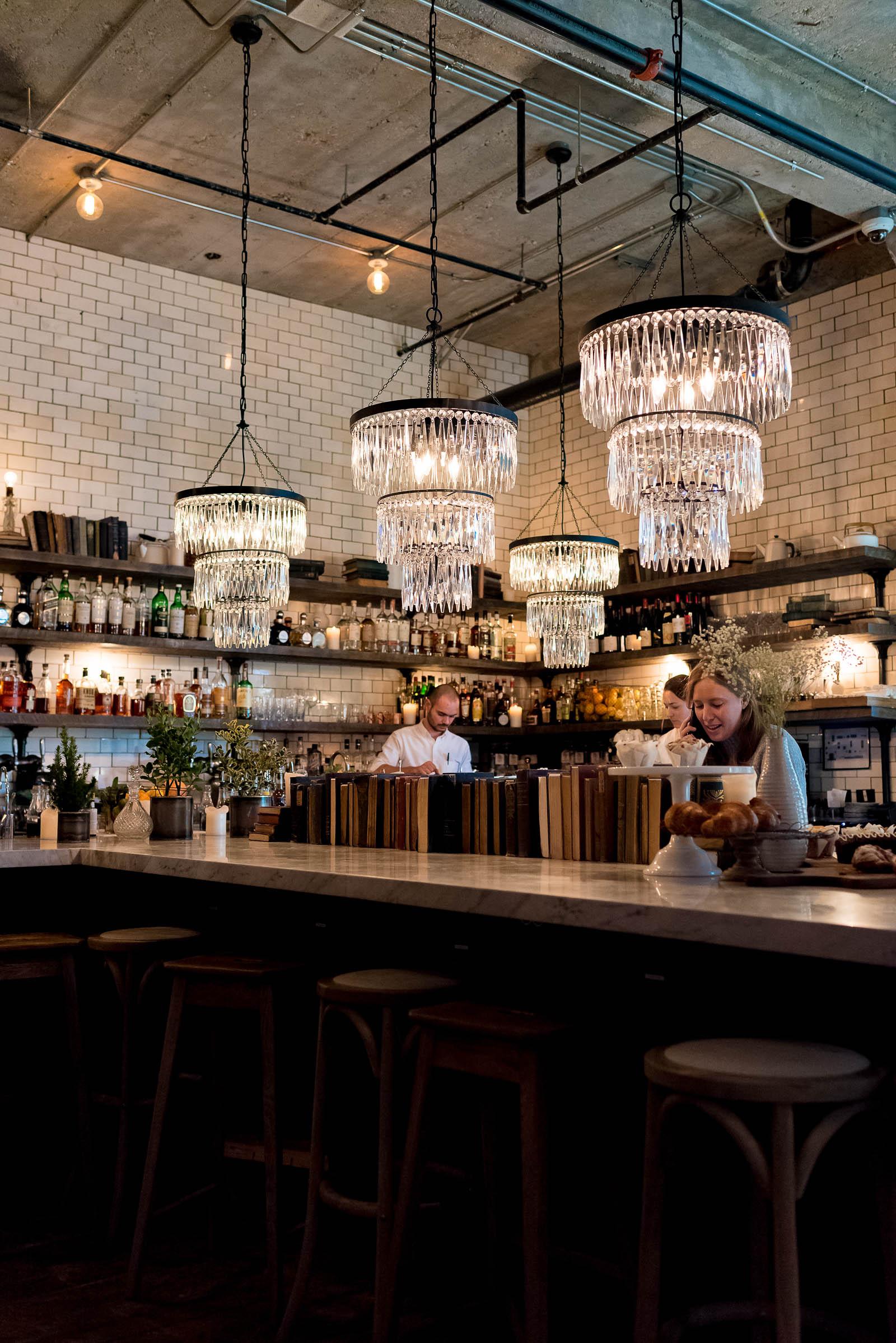 Since my last visit, The Allis expanded their space with a whole new level on the other side of the building from another of my Chicago favorites, Chicken Shop.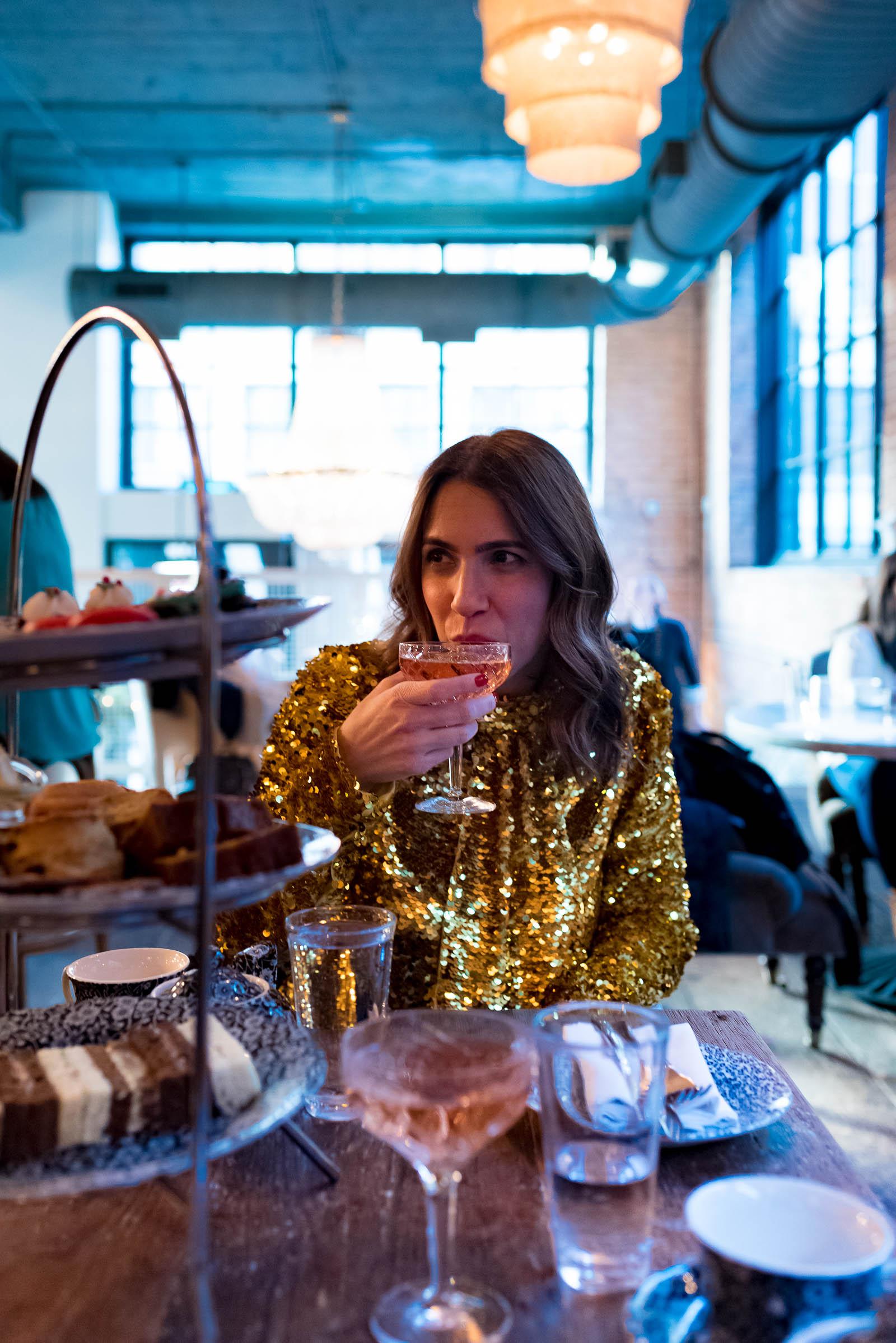 Anna and I managed to find a cozy spot in the new wing,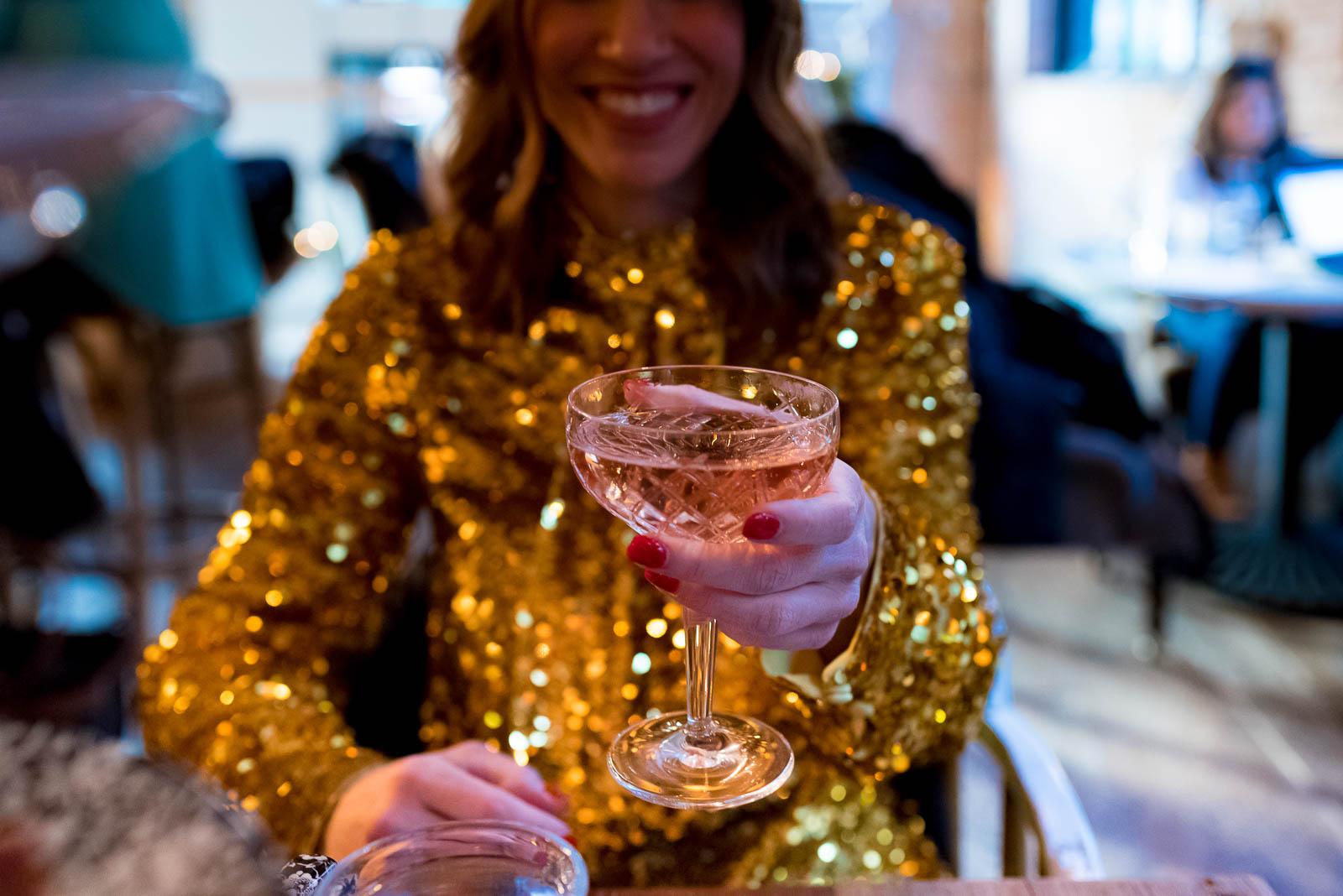 and settled in with some very lovely glasses of rosé.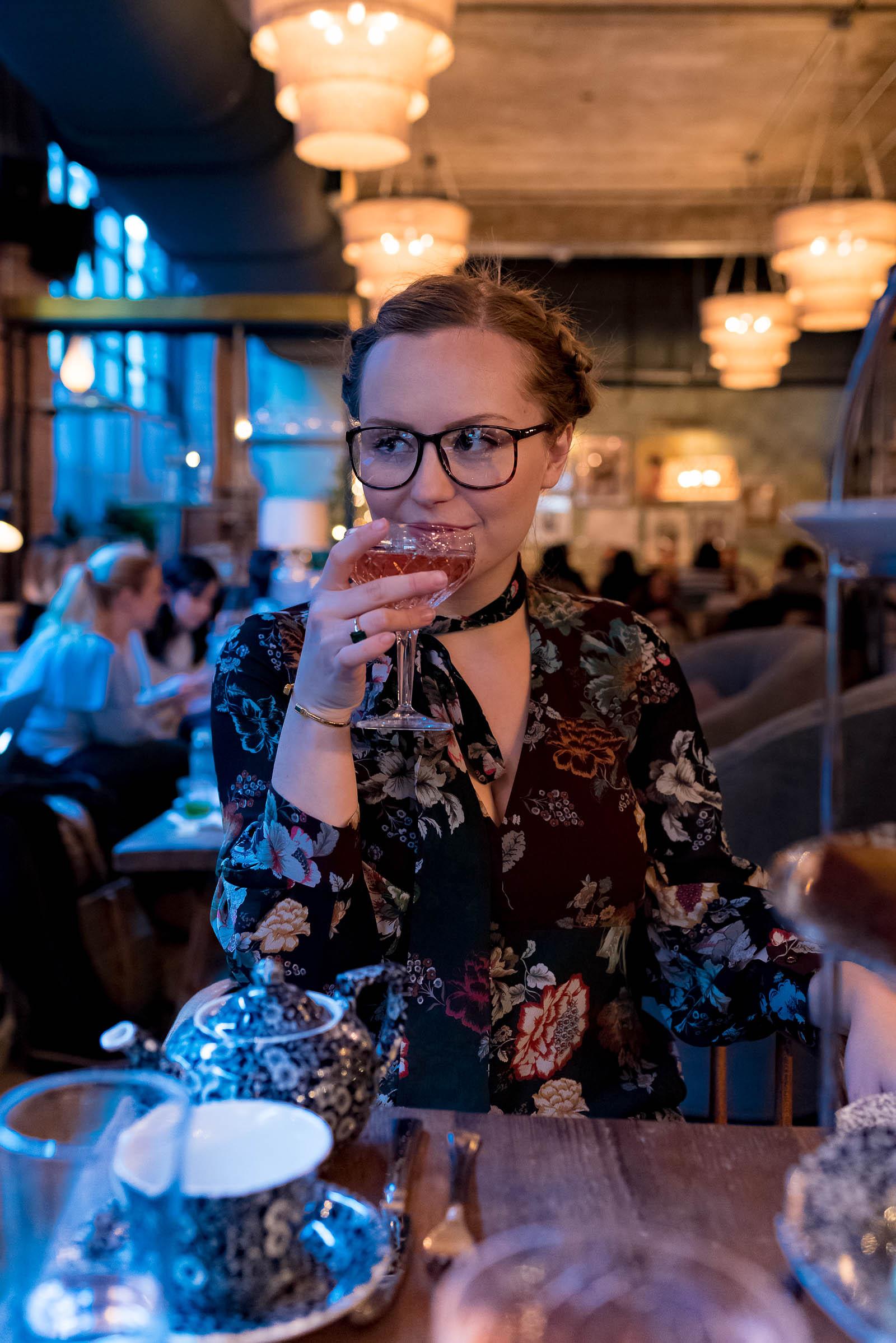 Which The Allis serves in their stunning crystal coupe glasses.
Fun Side Note: Anthropologie carries Soho House's new homeware line! It's on major backorder (my November 20th order isn't set to ship until the end of January) but I'm so thrilled they're finally selling these stunning pieces. Here are a few of my favorites from the collection: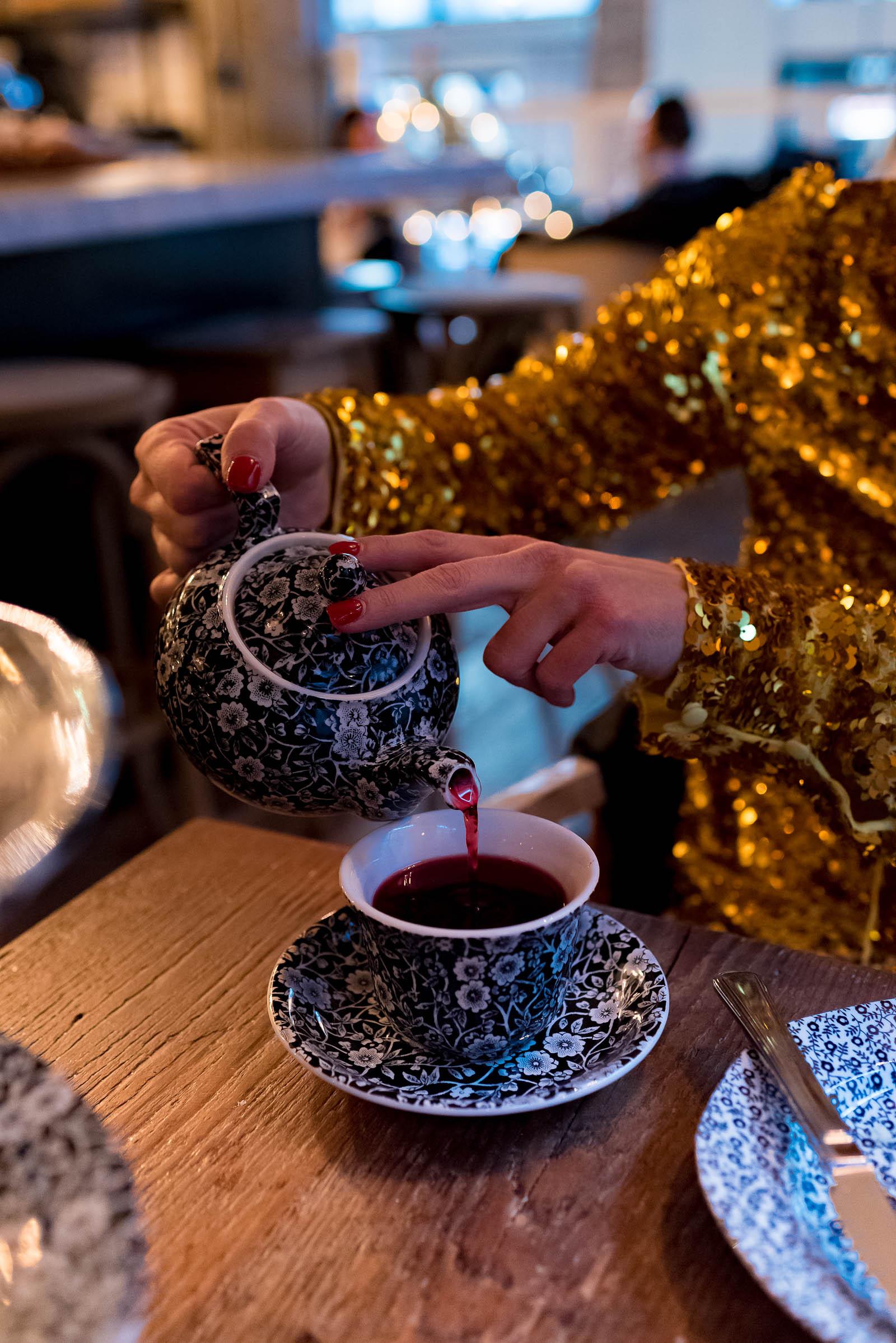 Of course no afternoon tea is complete without tea and The Allis has some truly beautiful flavors to choose from…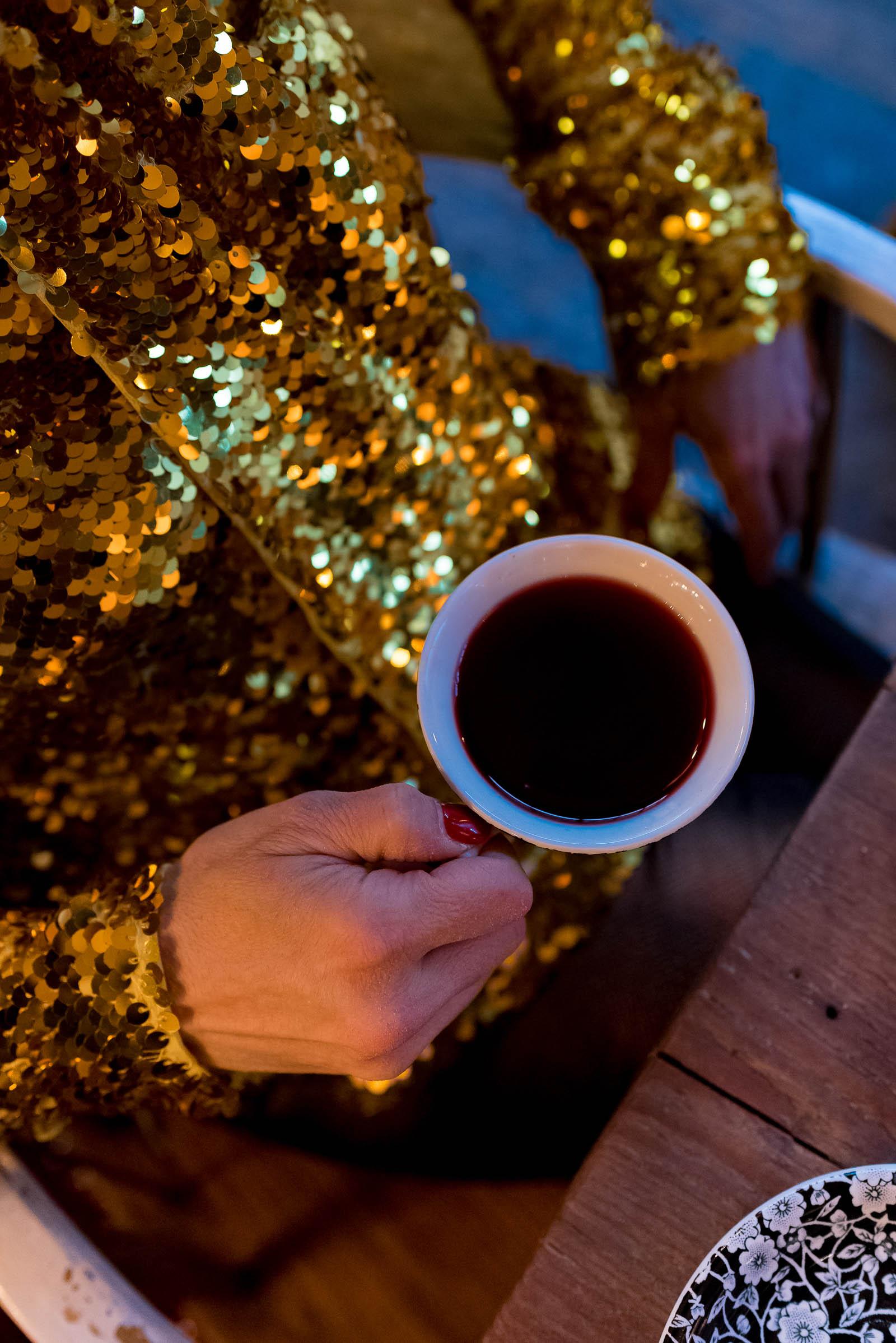 Like the Black Canadian Ice Wine Elixir of black tea blended with grapes and Canadian ice wine syrup,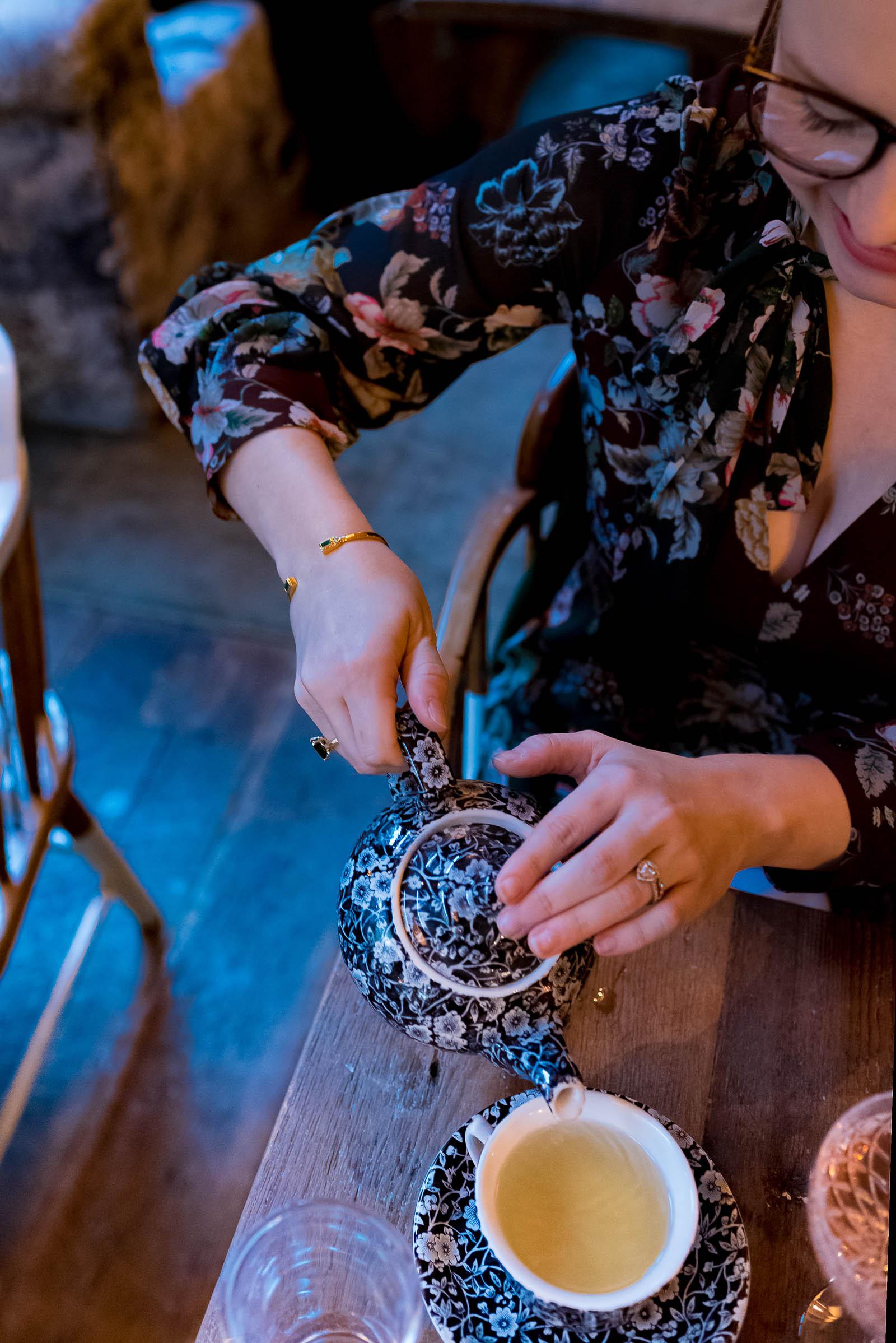 or my personal favorite: Italian Green Almondine.
It's a Chinese green tea blended with fresh pressed Italian almond oil & Seville orange that smells like HEAVEN — and reminds me so much of the Jo Malone Green Almond cologne I've been obsessed with all month! And tastes truly beautiful.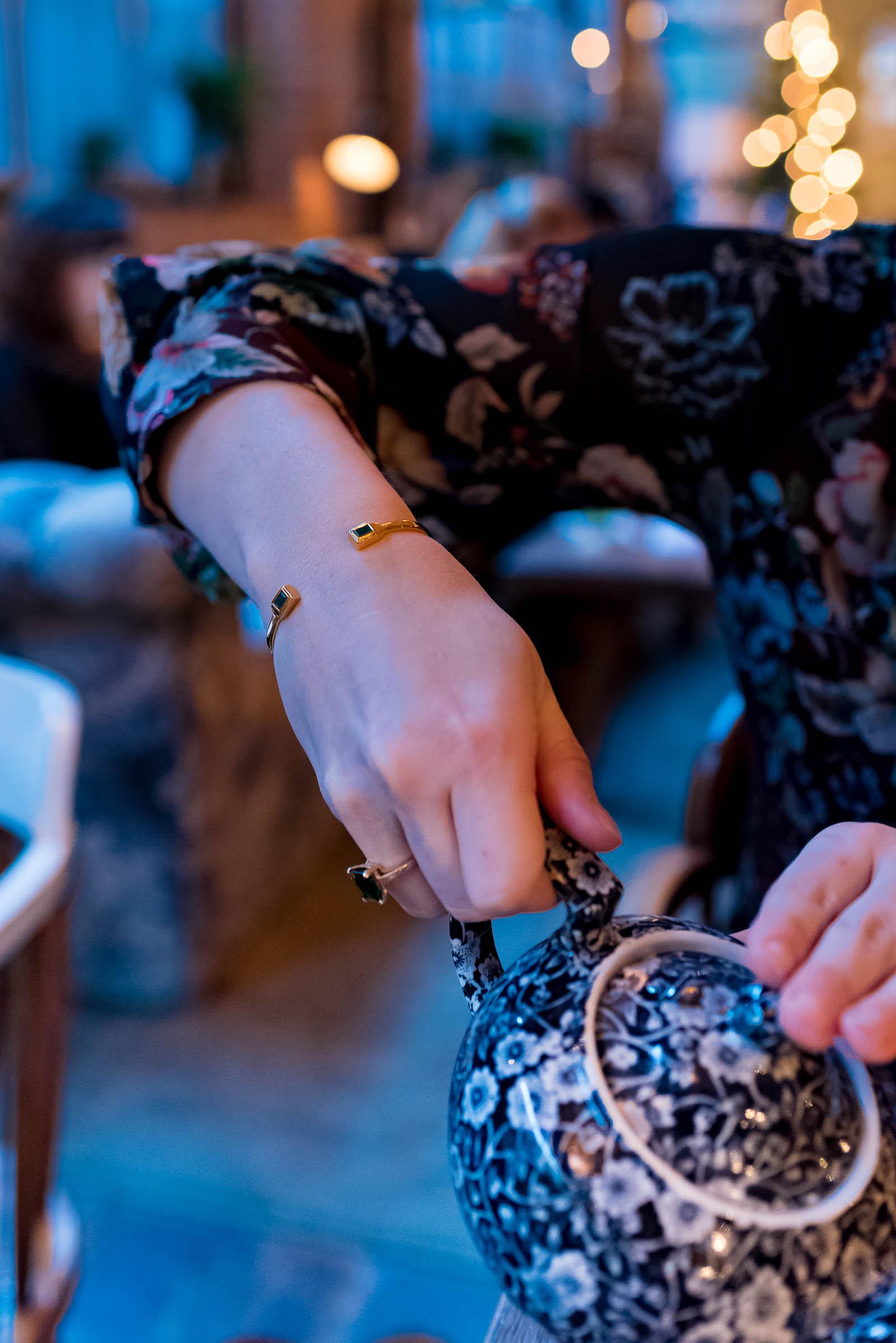 P.s. how lovely is this Monica Vinader bracelet? I'm OBSESSED with the emerald color and minimal design — I've been wearing it everyday for weeks!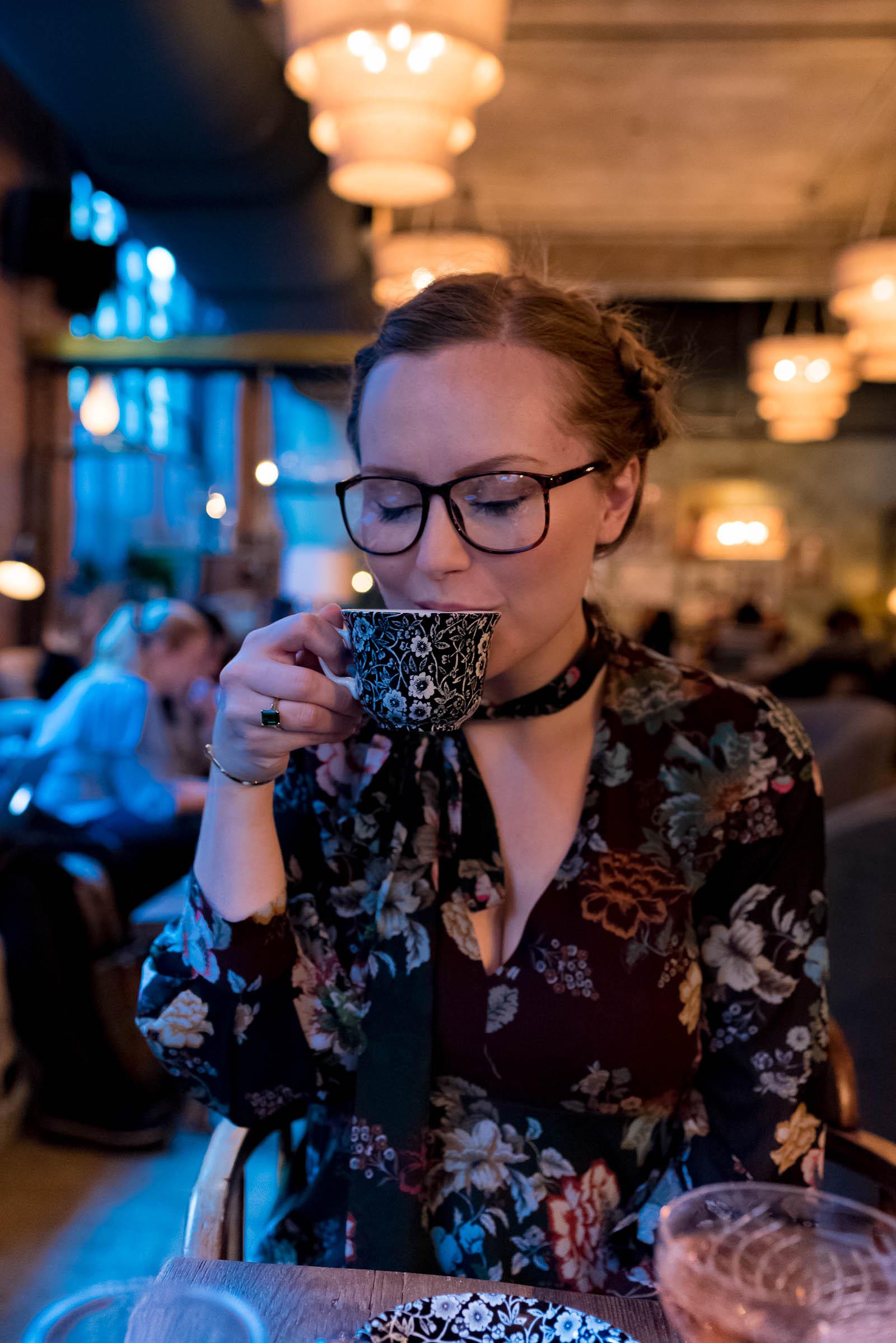 Mmmmm, there's nothing like a good cup of tea to warm you in winter!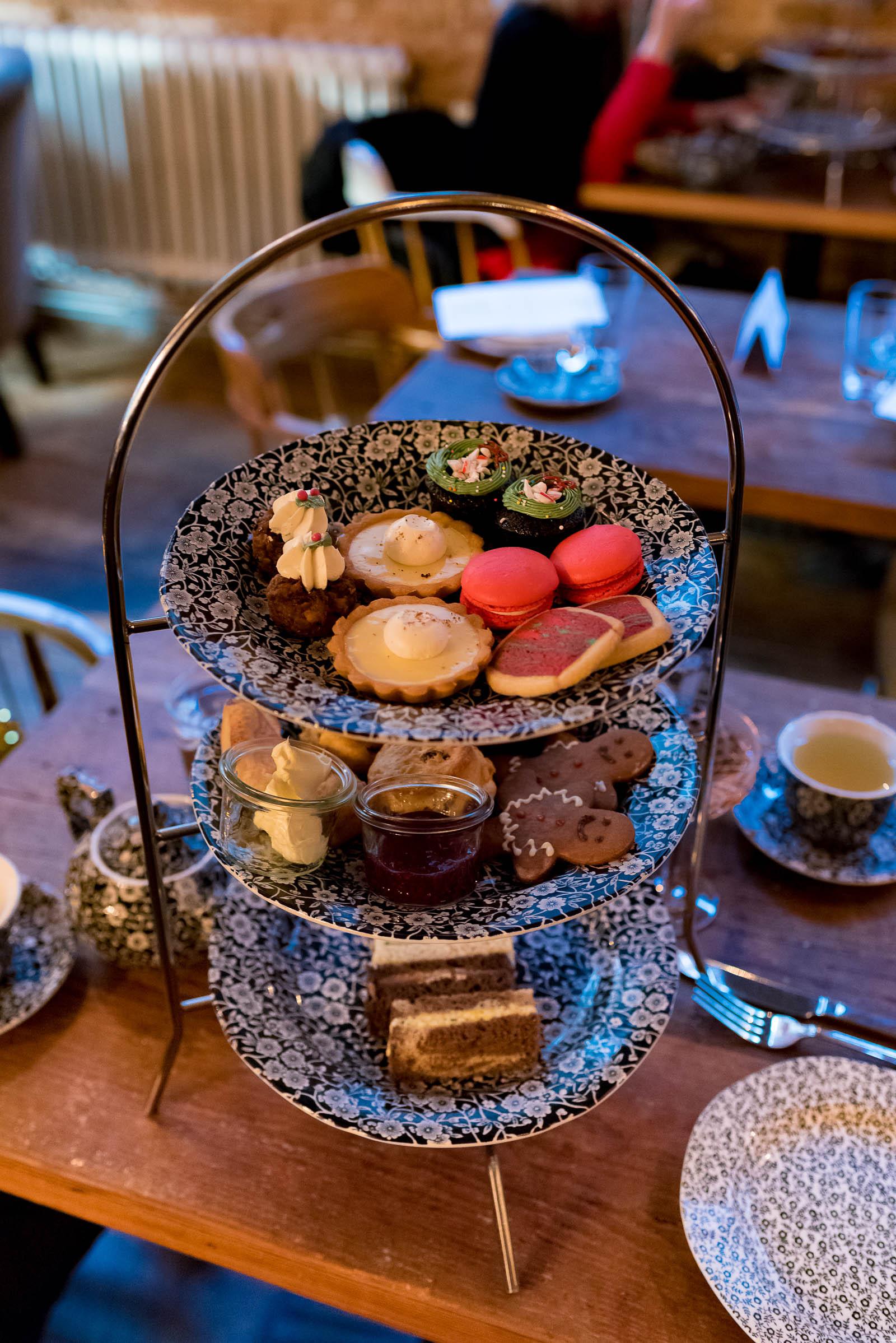 For nibbles The Allis serves their afternoon tea with quite a spread!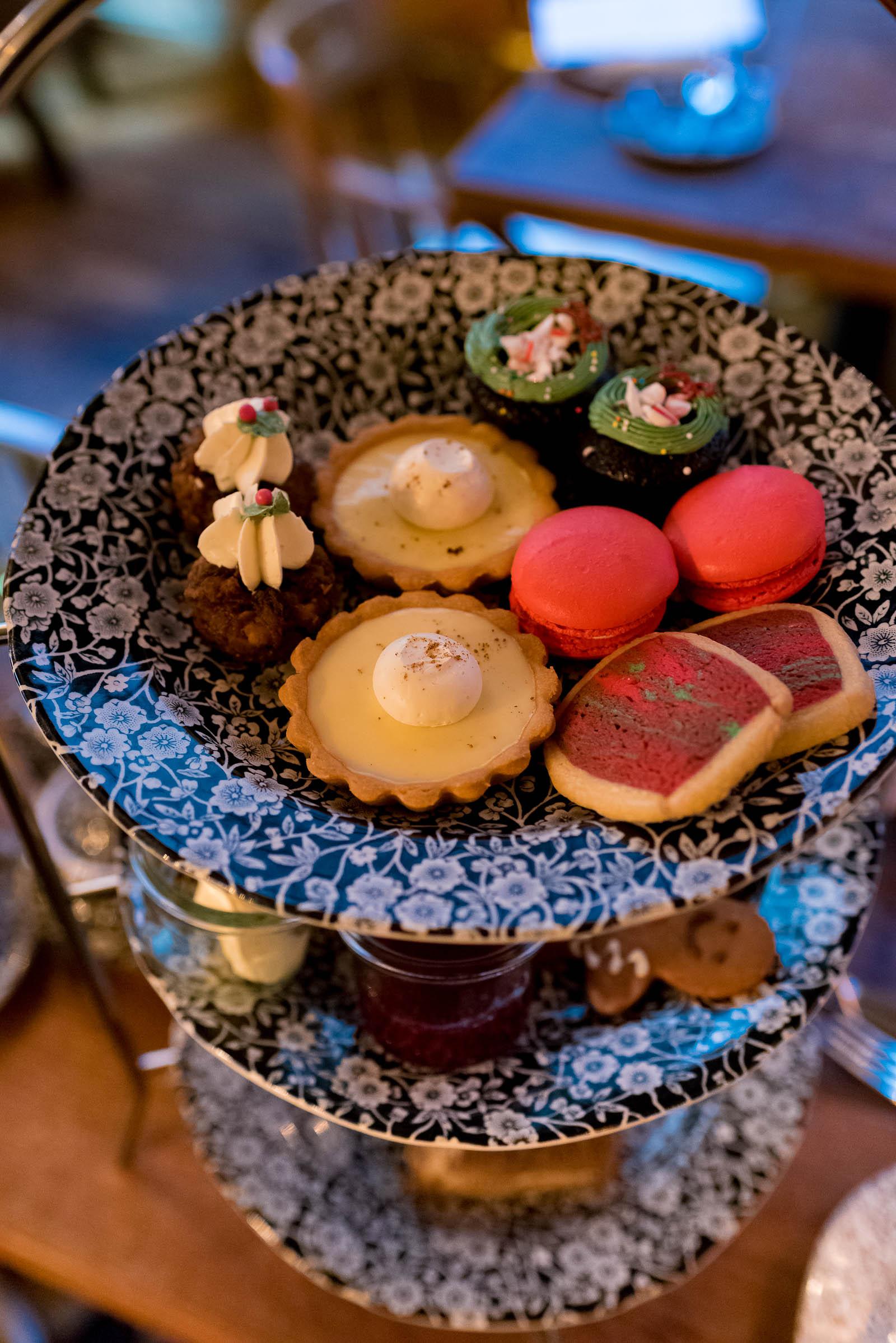 There are — of course — the more traditional finger sandwiches like smoked salmon and egg salad which are all delicious.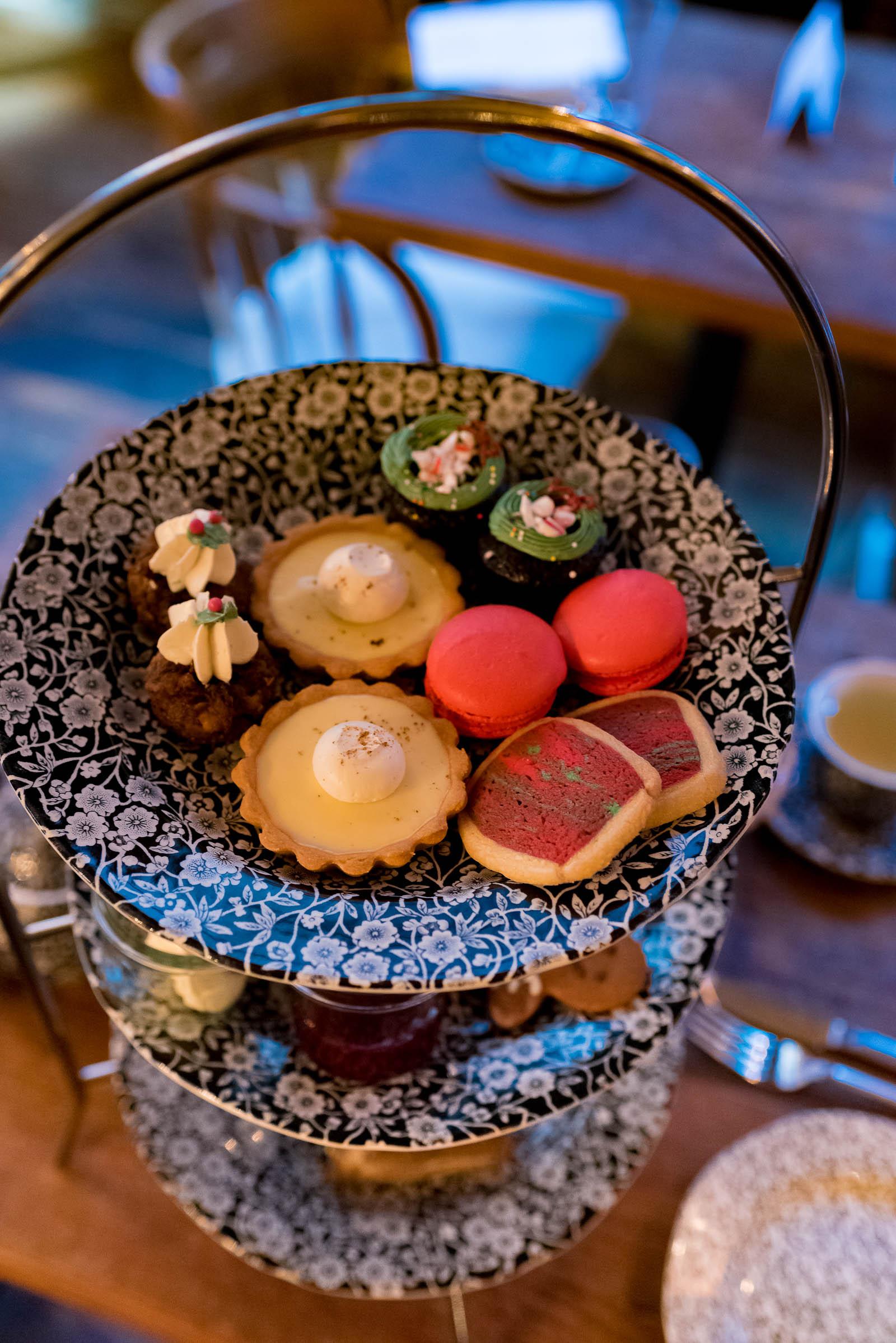 But The Allis truly excels with their pastries.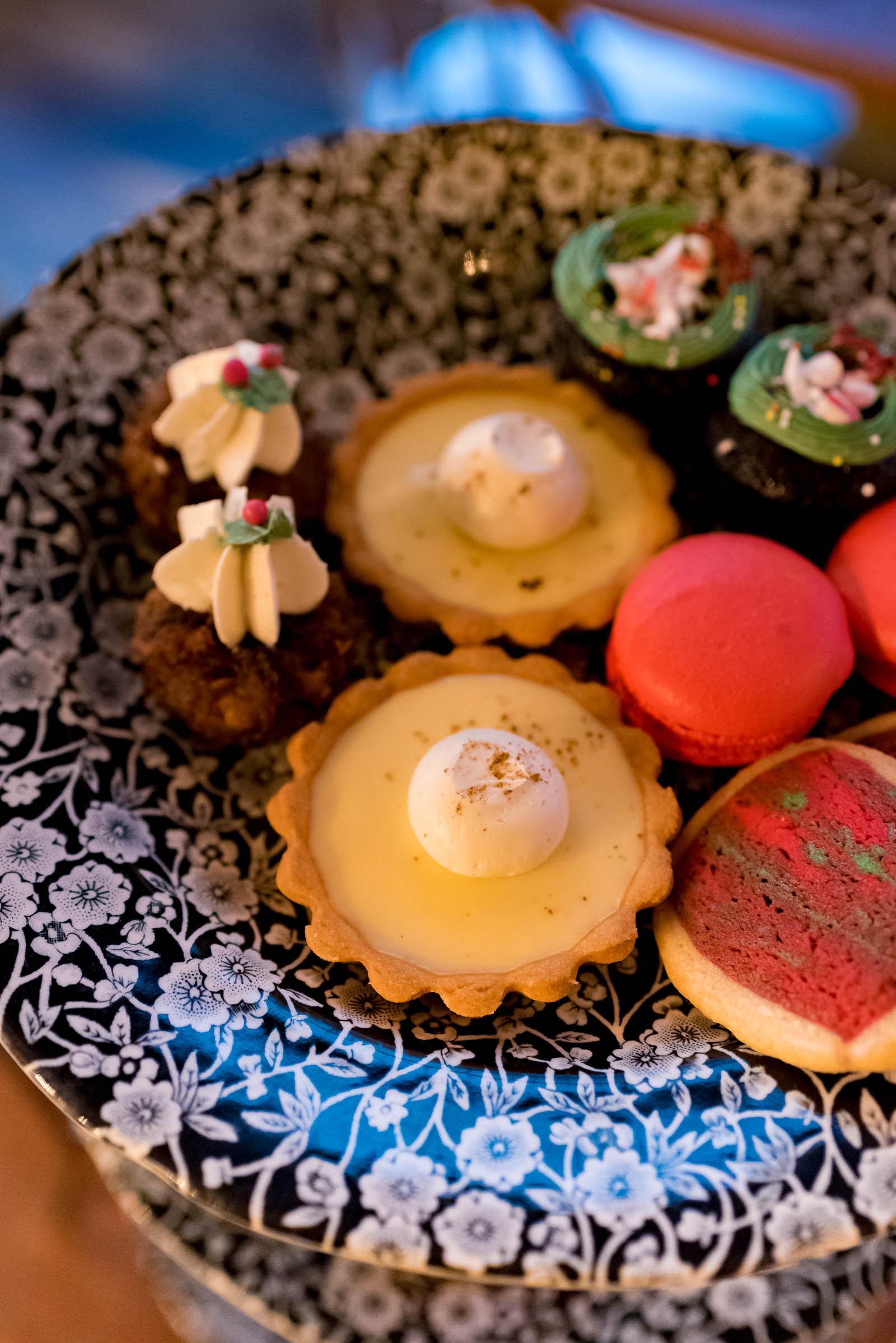 The miniature lemon tarts are zesty and flaky (and you can find the recipe here).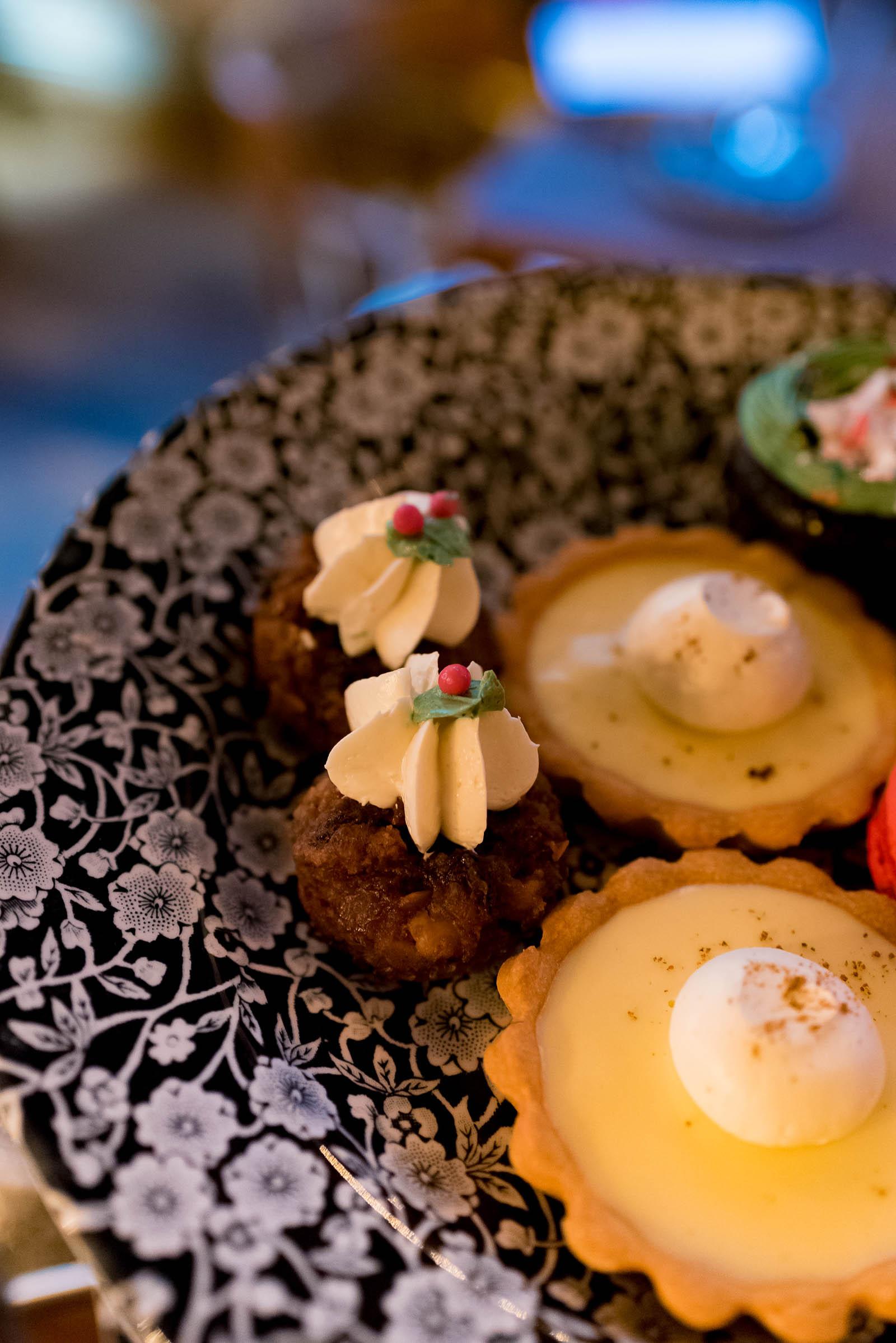 There are also mini fruit cakes,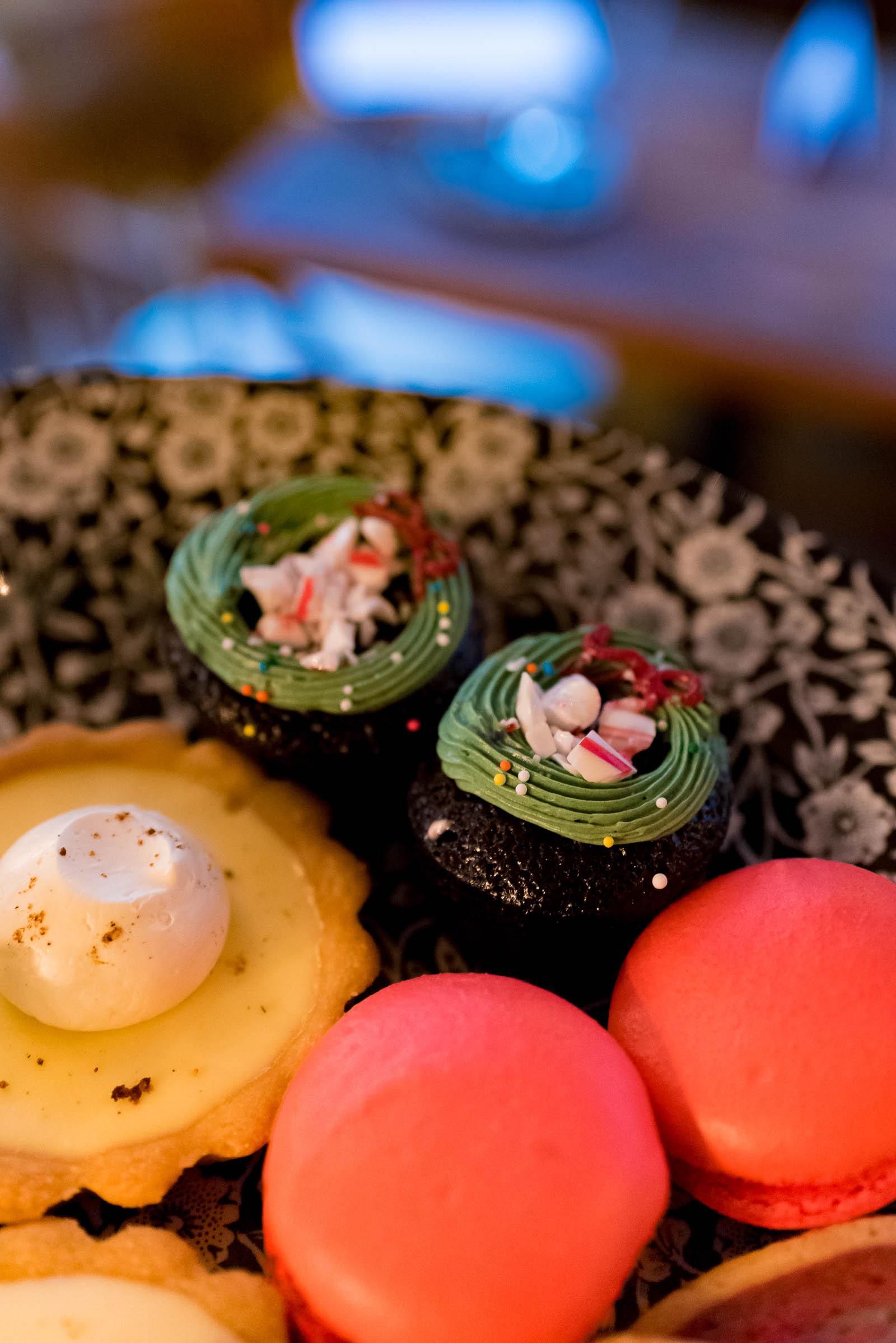 Peppermint Brownie Bites,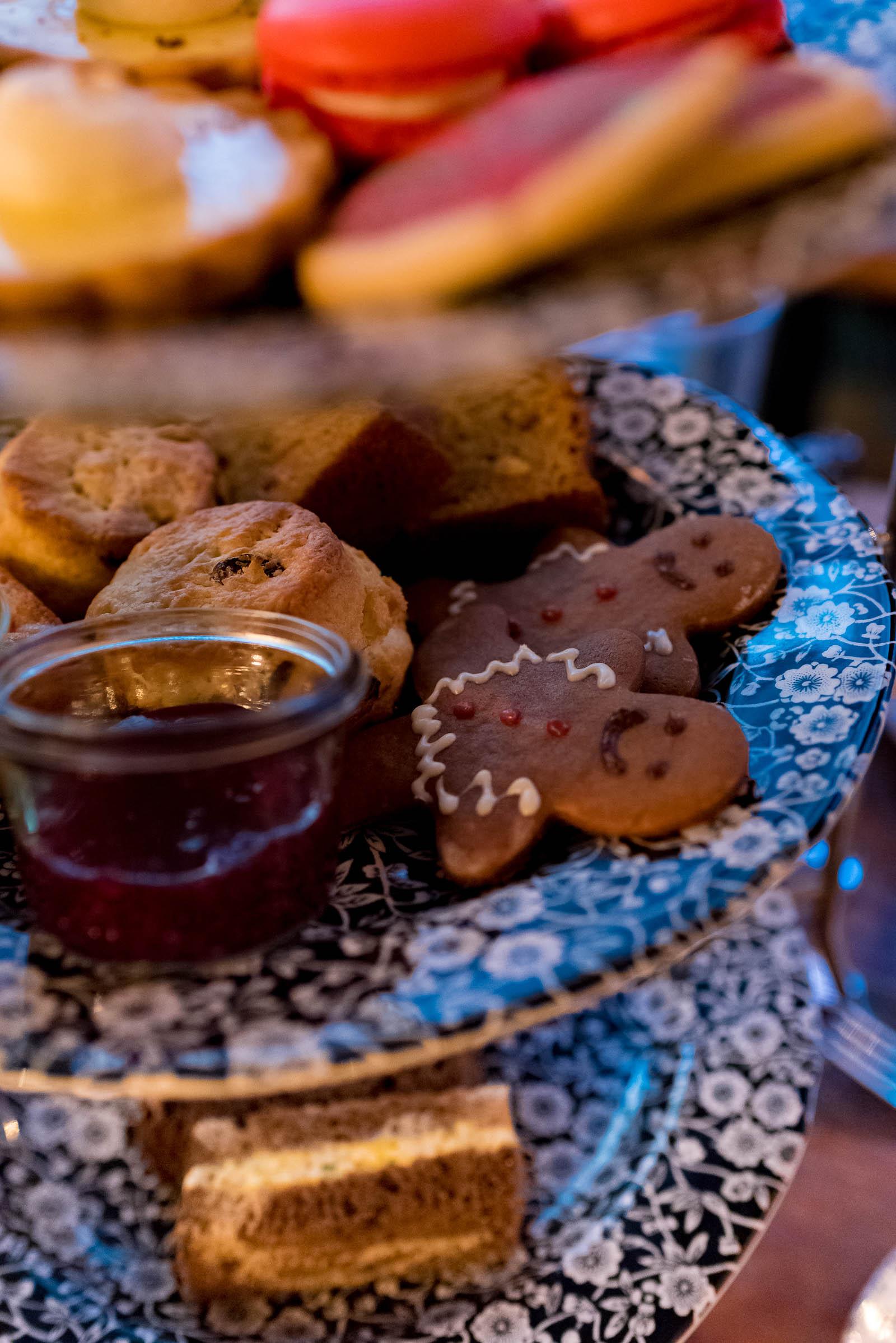 Gingerbread men, and — of course — a piping hot selection of fresh scones served with butter and jam.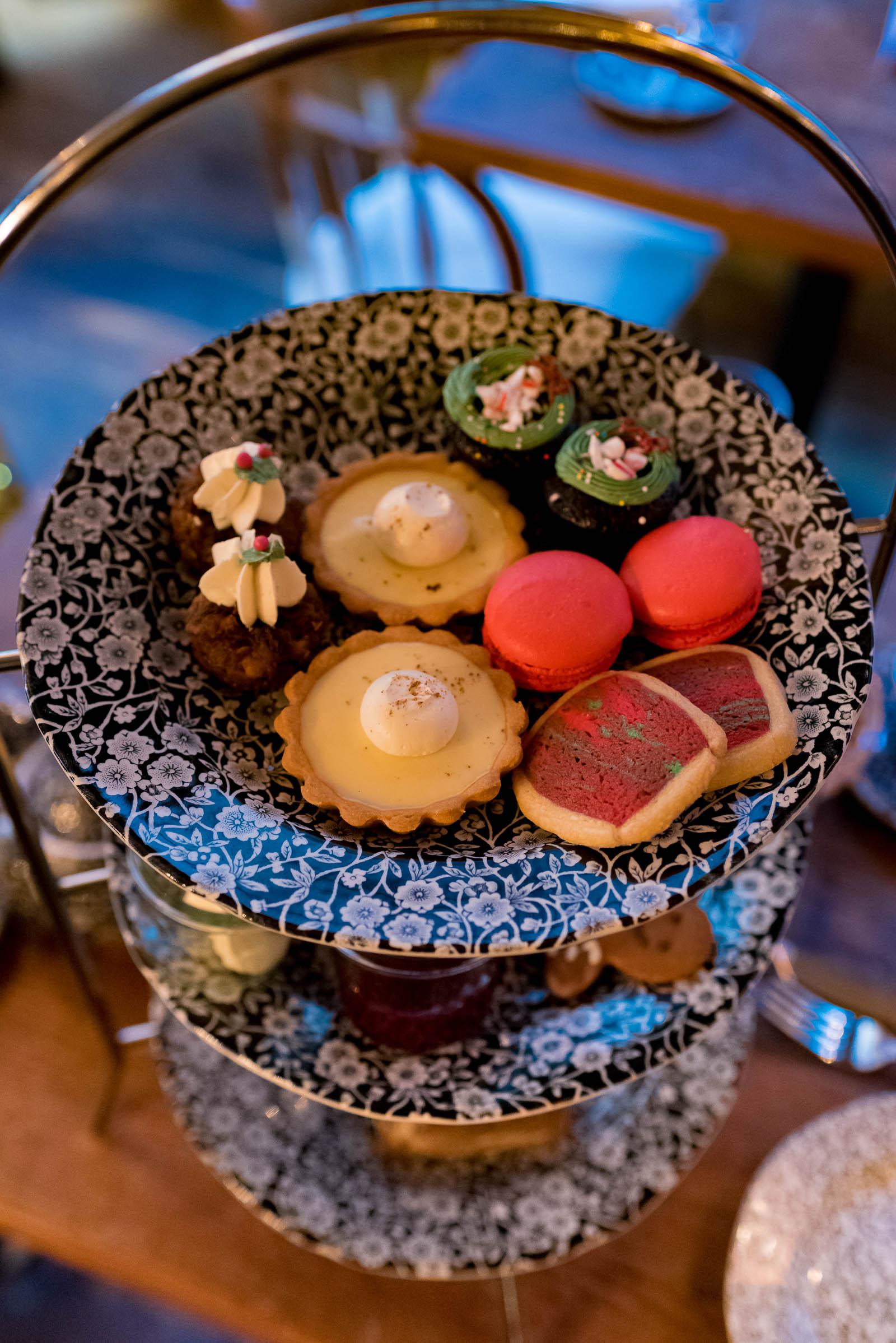 It all made for a marvelous spread that got both Anna and I in an extra-festive mood!
As far as lovely, low-key holiday afternoon teas, The Allis is by-far my favorite (and not just because their floral tea set makes me swoon). So if you find yourself needing a tea-heavy pick-me-up on a cold, blustery day, The Allis is the perfect spot!
Just be sure to save a fresh scone for me, ok?