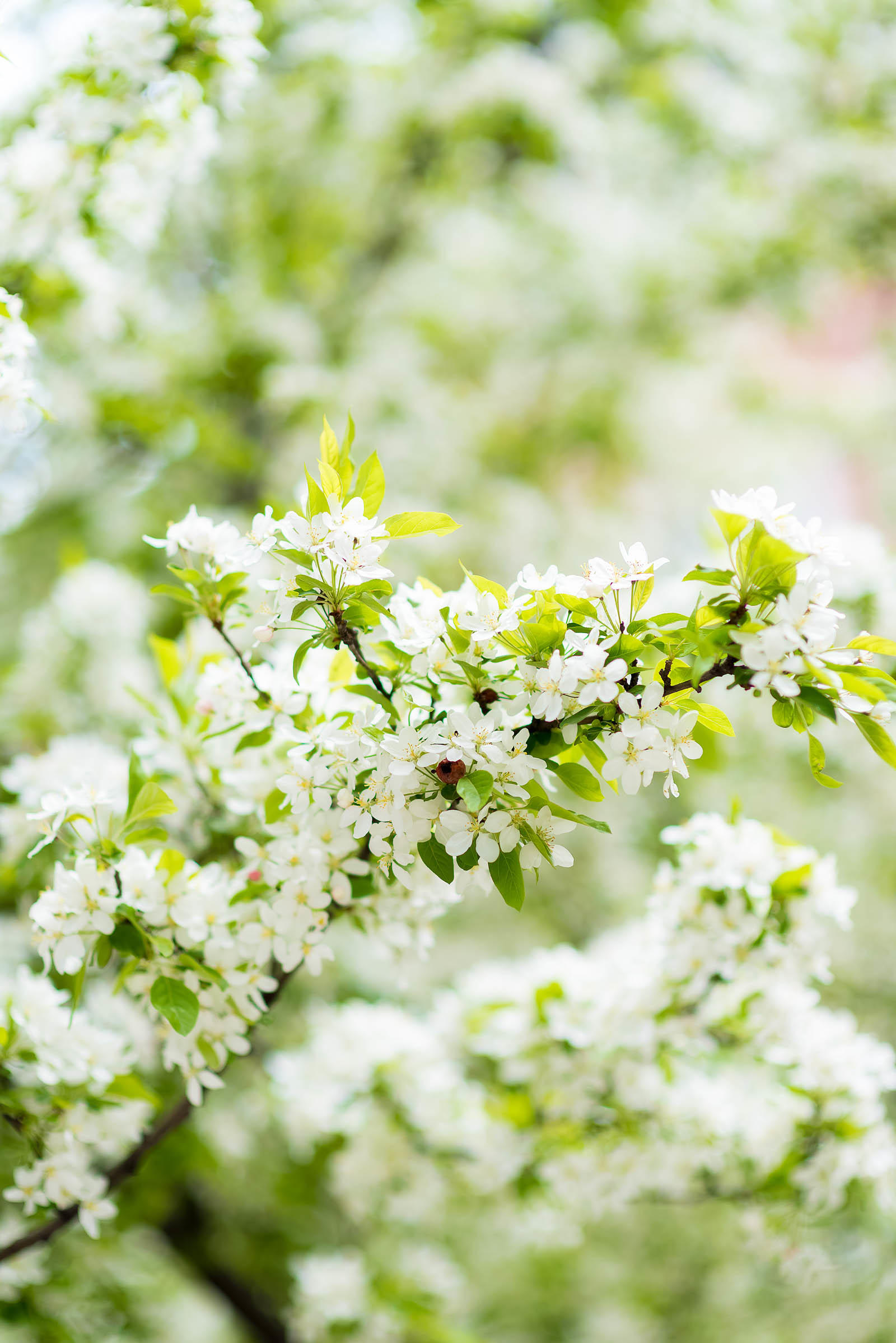 Well let me preface this post by saying when I drafted it last week, it WAS spring out.
However, as I sit here finishing this post this morning, it's currently snowing out.
YIKES.
And not just any snow — a stick to your car, kill all the tulips coming up as well as any motivation you might have snow.
But since tomorrow the high in Chicago will be 50 degrees and by Thursday it may even get up to 70 degrees, I can get over it. I can't exactly forgive Mother Nature for snow this Monday morning but I can certainly deal seeing as it'll be warm and sunny again in just another day or two.
Spring will conquer this snow!
And so today I want to share with you a few little things I'm really loving this spring.
The little, itty, bitty things that are making life extra special this season…
5 Little Things I'm Loving This Spring
---
OM EM GEE, is this face scrub a game-changer.
I received a small sample in a beauty purchase from Nordstrom and didn't think much of it. But I always save beauty samples to use while traveling and while I was in Amsterdam last August, I finally gave this scrub a try.
And WOW.
Holy crap wow.
Holy crap I didn't know my skin could feel so soft wow.
A few weeks after I discovered my obsession with this scrub, one of my all-time favorite style icons Victoria Beckham mentioned that it was one of her favorites too which just solidified the obsession.
And while I've been loving using it all fall and winter, I've especially loved using it this spring. Nothing scrubs off dead skin quite so cleanly (and with such a fresh smell). All you need it a nickel-sized drop and you're entire face will be baby soft for the rest of the week!
Nordstrom sells it in a travel pack too if you don't want to commit to the full-sized bottle. Yes, this scrub is pricey, but it's one of the few pricey scrubs actually worth it's salt (pun intended!).
I was introduced to Nadine via Netflix's Ugly Delicious and loved her easy, Danish approach to cooking. Being married to one of the world's greatest chefs, she's learned a thing or two about cooking easy delicious at home that AREN'T intimidating or too complicated.
And, since I love collecting cookbooks I'll actually USE, I immediately bought her book and have been devouring its beautiful pages since. The recipes are simple, approachable, and easily altered so they can evolve as your tastes evolve. I love finally having a coffee-table worthy cookbook I'll actually be using to cook — it suits my love for beautiful photography and design while also satisfying my love for easy, no frills gourmet meals at home.
I'm dying to cook the Kale & Mushroom "Carbonara", the Giant Macaron Cake, and Nadine's various recipes for potato chips.
Anyone else loving the new Netflix adaption of the popular 2000's show Queer Eye for the Straight Guy?
I'm obsessed.
My Mother, Sister, and I used to watch the original religiously in my high school years so I was nervous that a remake would feel… too superficial.
But instead the reboot is a fantastically uplifting, socially sensitive, and totally empowering show that'll have you laughing, crying, and declaring "YASSSSS, QUEEN!" all within one episode.
How did we live without this Fab Five in our lives? I'm already following them all on Instagram, laughing at their daily antics and pretending we're the BEST of friends. Because we will be. Once we meet, of course.
I just love that Netflix brought back such a nostalgic show for me (and especially that they pumped a huge Netflix BUDGET into the show as well).
This winter was probably one of the hardest on my lips ever.
And it wasn't even that rough of a winter.
But everything I'd been trying wasn't keeping my lips dry for longer than 10 minutes and it was driving me nuts. Vaseline worked but inevitably left me a greasy mess after every application and by about the fourth time I found a Vaseline smudge on my camera lens, I knew I had to find something better.
Enter this korean lip magic.
The lip balm to salve all lips.
I didn't find out about this lip balm through any magic, mind you. Just a simple search for lip balms based on customer ratings on Amazon. But the amazing reviews on this lip balm are not exaggerated. My lips have never been softer or healthier in cold weather.
I've even gotten Hubby addicted!
5. Staying Hydrated
Do any of you struggle to drink enough water everyday?
I certainly do.
One of my main focuses this spring has been to retrain myself to drink enough water every. single. day.
At least 8 huge glasses. 10 to 12 is better though.
Drinking enough water everyday has been a major lifestyle change. I'm constantly trying to sneak in more hydrating liquids — from herbal teas to Perrier to Chlorophyll drops in my morning water. So far, in the past three weeks, my skin has been more hydrated and my energy levels are skyrocketing compared to winter.
My best tip so far? Carry a water bottle with you everywhere and force yourself to drink from it at least once every 20 minutes!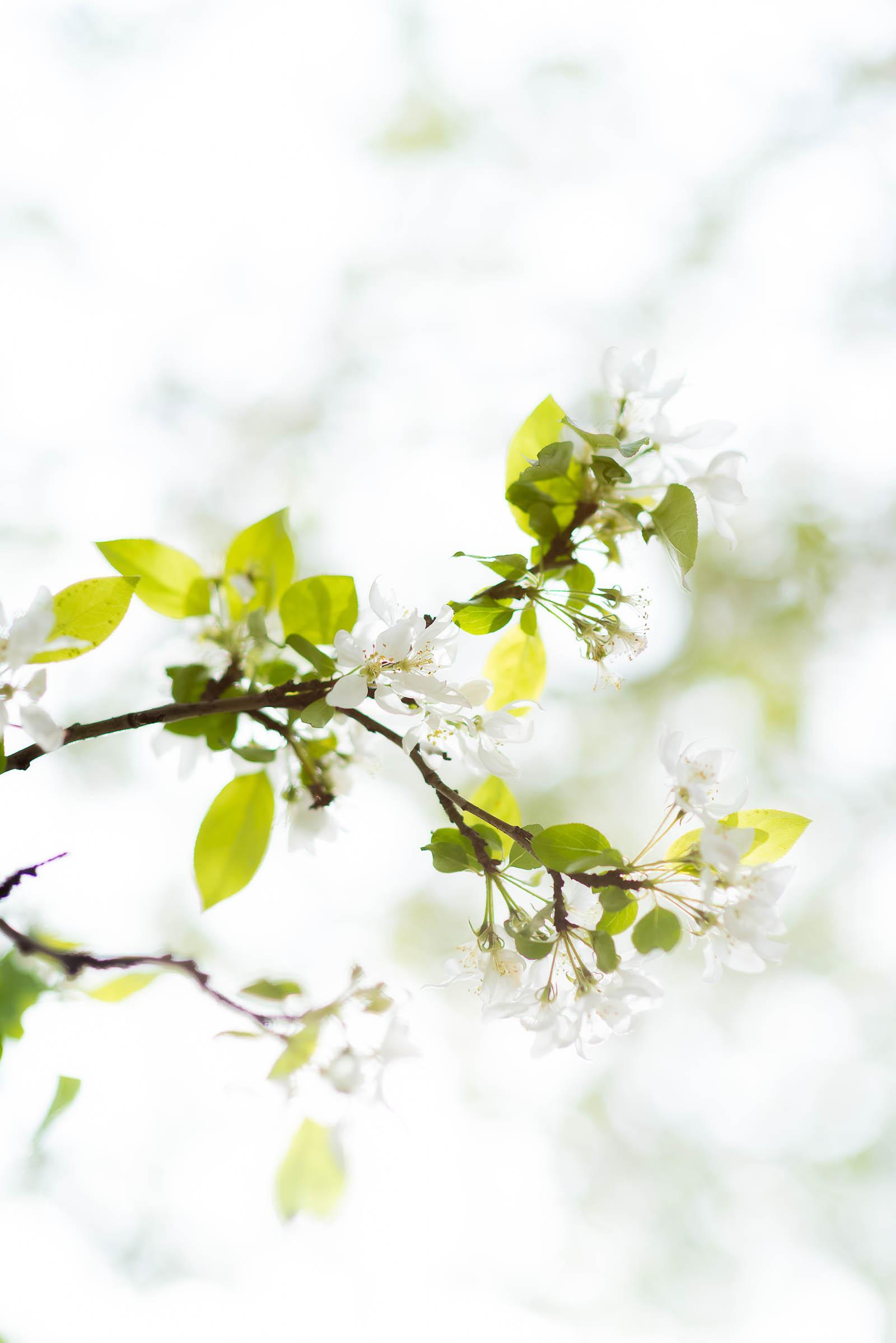 What little things are you loving this spring?