"Look up at the stars and not down at your feet. Try to make sense of what you see, and wonder about what makes the universe exist. Be curious."
— Stephen Hawking
SHOP THE LOOK:
Dress – Rixo London || Bag – Céline || Sandals – Asos (similar) || Earrings – Etsy || Bracelet – c/o Rustic Cuff
Photos courtesy of Jill of Hot Pink Style
I LOVE NYC!
My trip last month — like all my trips to NYC — was incredible. The city is positively dripping with inspiration and beauty (though I could do without the garbage bags everywhere rotting in the heat).
Every time I visit the Big Apple I come home full of food, fashion, and decor ideas — New York truly is a city of incredible innovation.
And luckily enough, just before our trip, I snagged this amazing Rixo London dress from the Net-A-Porter sale. I'd been eyeing it for months, hoping it would go on sale in my size.
And, as fate would have it, it did. And at a price I could swallow!
So when it came time to pack for NYC, in this dress went. I couldn't wait to shoot it in NYC!
And, I knew EXACTLY where I wanted to shoot it. This lovely blue building in Soho is one of Jill and I's favorites. Remember when we shot here last summer?
Many of you have been emailing and asking for a shooting location guide to NYC my two shooting guides to Chicago (Part One / Part Two) so I've been pulling one together with all my favorite spots, this blue wall included. Any other spots I should include? Let me know in the comments!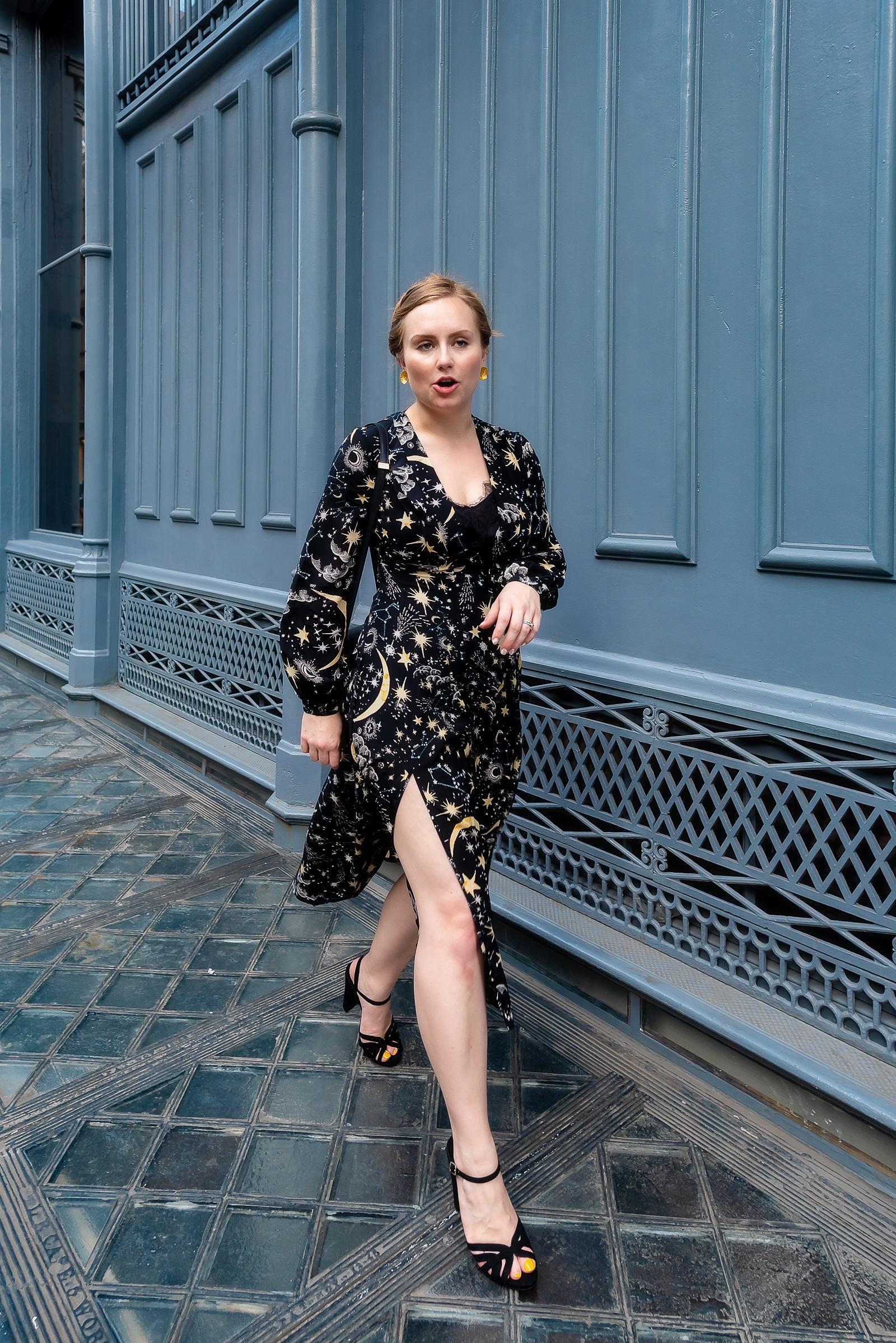 And — since you know I can't resist the opportunity to poke fun at myself — here's a lovely blooper from this shoot too.