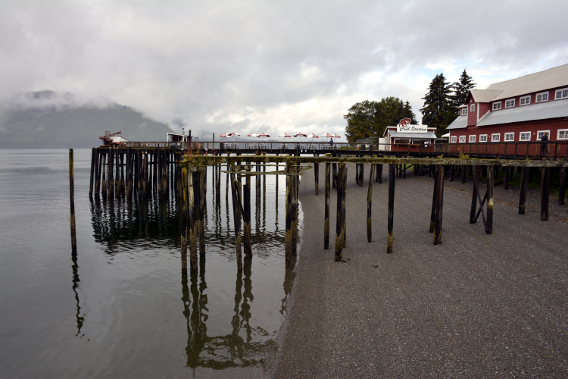 The following morning we pulled up to the only privately owned cruise destination in Alaska, Icy Strait Point. We weighed anchor in thick fog and cloud-cover but even from the ship you could see the charming red and white buildings near the dock.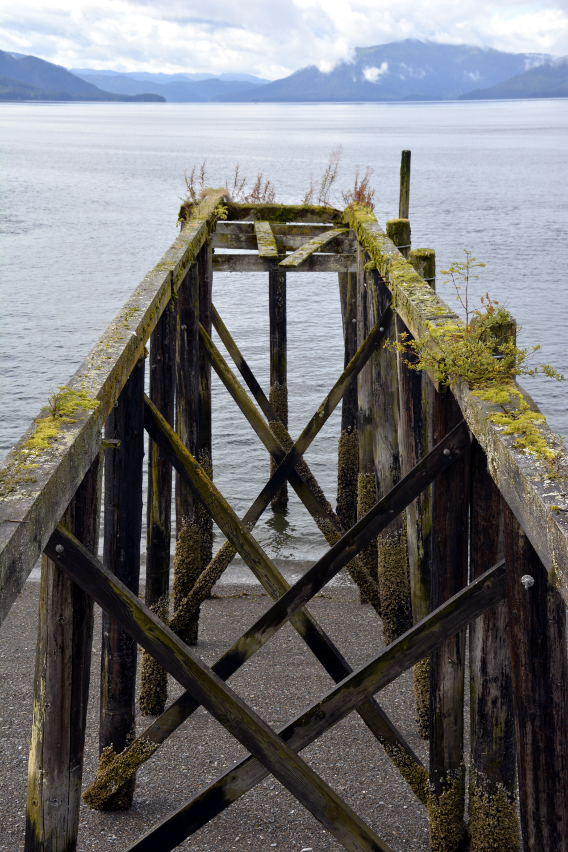 We took one of the first tenders ashore and began to explore. The Huna Totem Corporation, the Alaskan native corporation which runs Icy Strait Point, took great pains to preserve the character and culture of this local village despite hosting thousands of cruise tourists each year. The port is a relatively new one, having only been open to tourists since 2004, but has already won several travel awards including the "Travel to a Better World" Award from National Geographic Traveler Magazine in 2008. In all honesty, this was the port I was least excited to visit since I worried that it would be "too tourist-y" (it does boast having one of the longest ZipRiders in the world) but ironically, this port actually felt very authentic and Alaskan. It really won H and I over with its rugged beauty, plentiful hiking trails, long-stretches of beach and abundance of wildlife.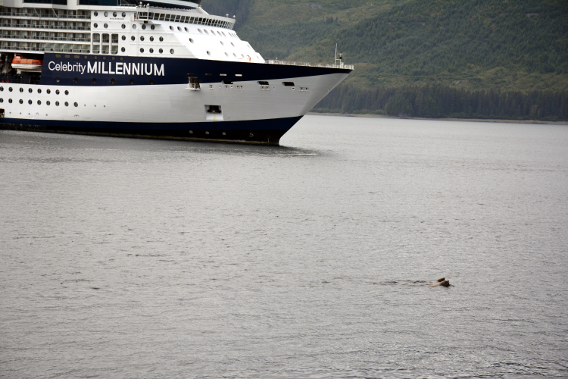 Two sea lions watched us tender into port in the morning.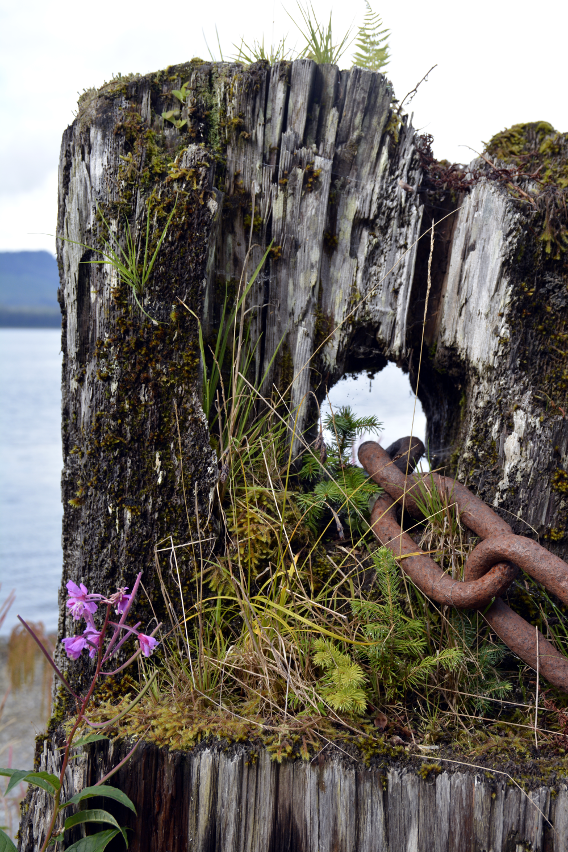 The nature trails were a lovely hike but it was the rock beaches and tide pools that H and I loved the most.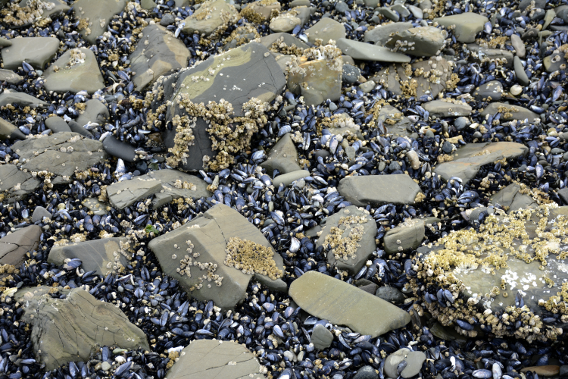 The beach was covered in mussels,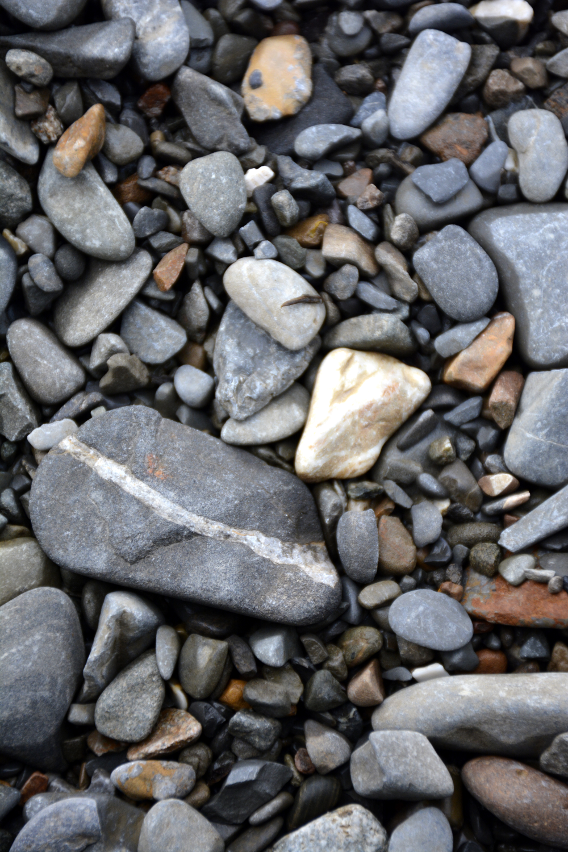 unique rocks,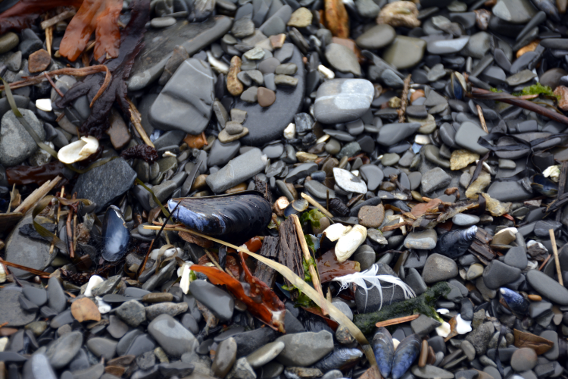 clam shells,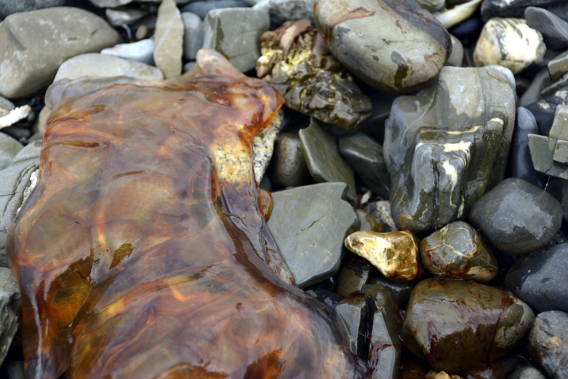 orange jellyfish,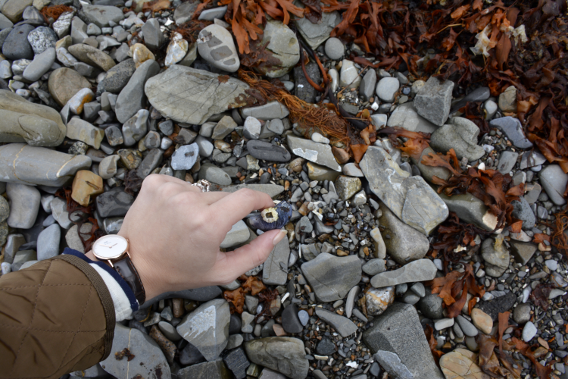 and cute barnacle-covered stones. I brought my Classy York watch from Daniel Wellington to help keep track of time since we would have a busy afternoon excursion (next post!).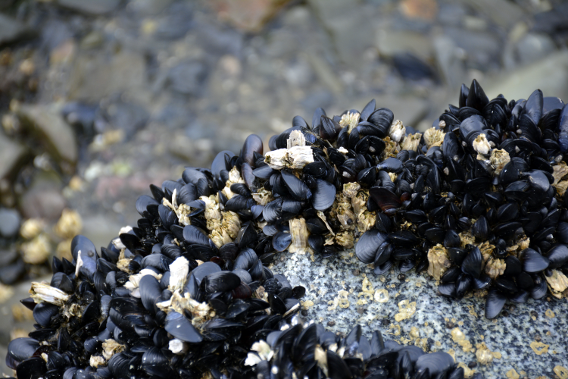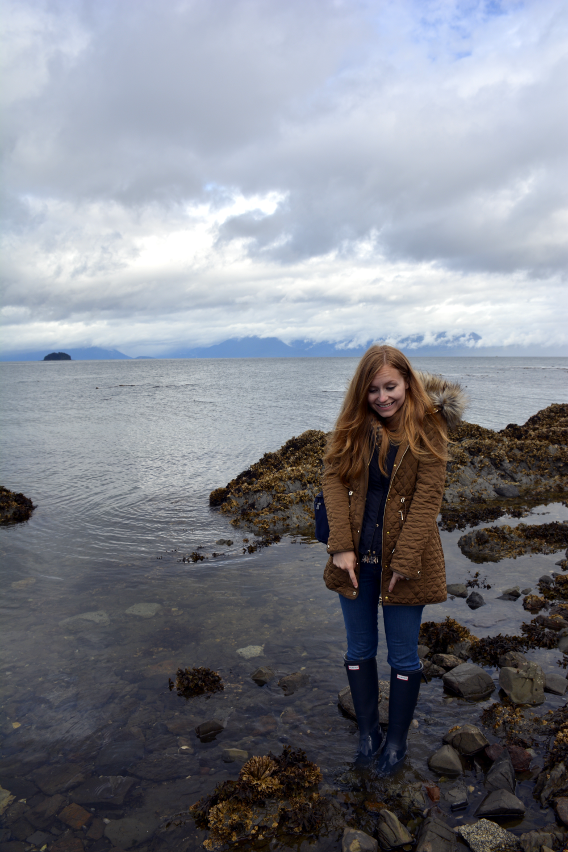 I was really excited to spot my first wild sea urchin in the water! To stay warm (the weather went from rainy to sunny but the wind still made it chilly), I layered a navy quilted Zara vest (similar here) over my Boden Breton Stripe Tee and Aquascutum Scarf and topped everything off with this olive Zara Quilted Anorak. I carried the essentials in my expandable navy Longchamp (the BEST travel purse I've ever found, currently unavailable in my large tote-size but available as a duffle here) and kept my feet dry in my Hunter wellies again.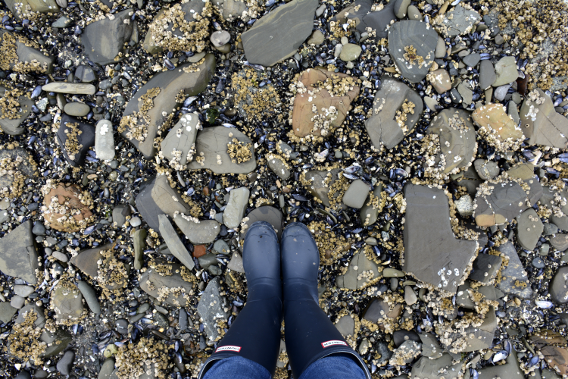 #FromWhereIStand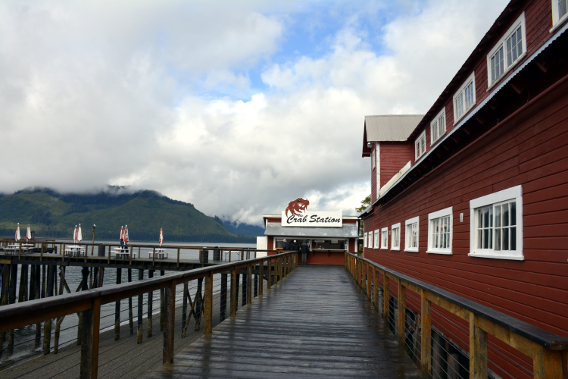 After navigating the rocky beaches we found some lunch and then boarded a small boat…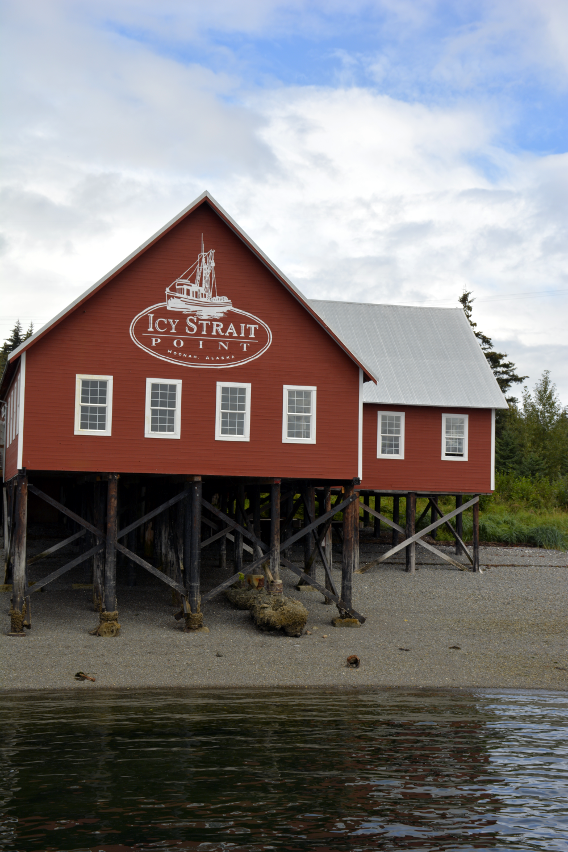 TO GO WHALE WATCHING!
To be continued…
More of our Alaskan adventures can be read here:
Part One
Part Two
Part Three
Part Five
Part Six
Part Seven
Part Eight