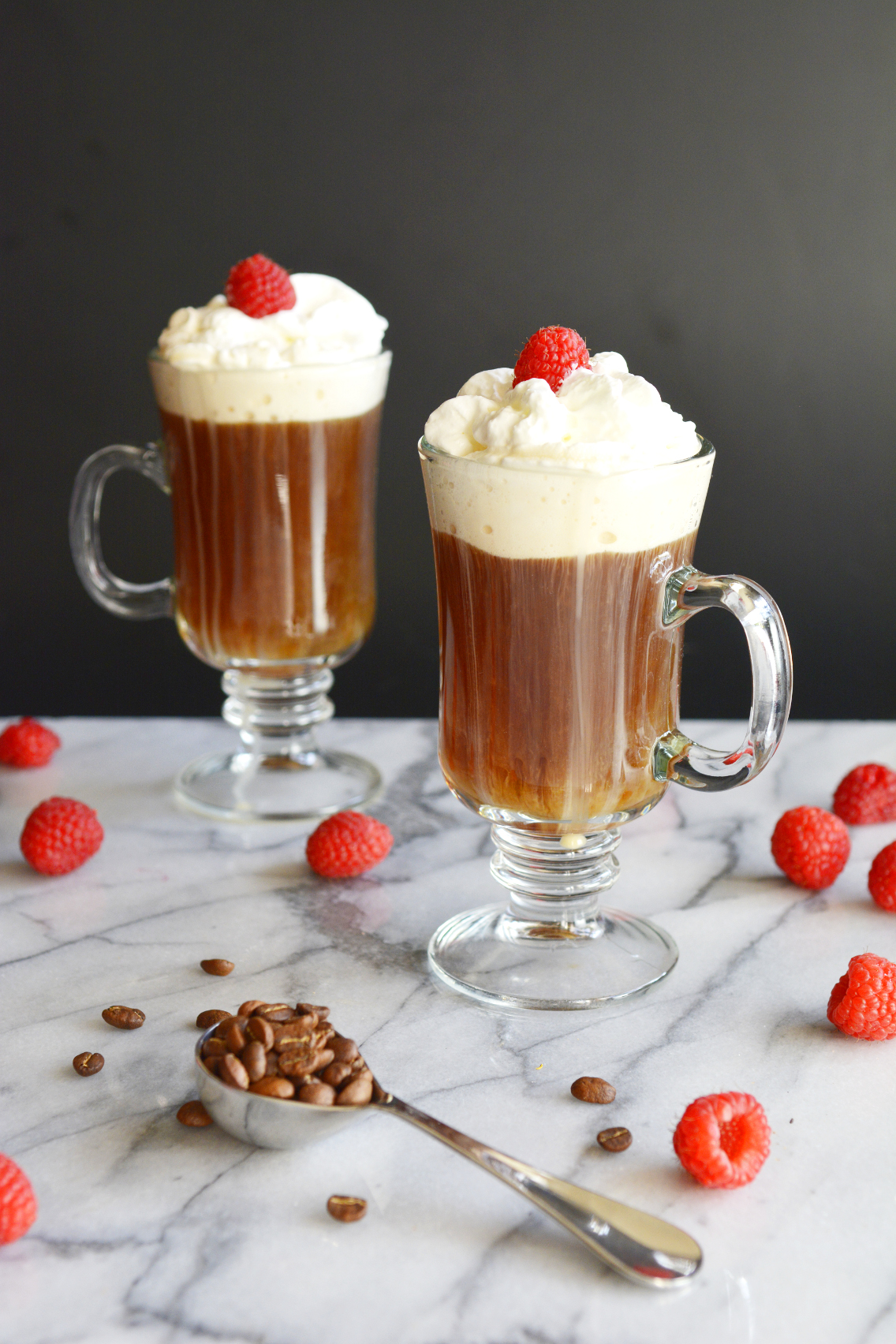 If I had to drink one brunch libation for the rest of my life, it would be these delicious French Coffees.
And I don't mean French Press Coffee…
Oh NO! I mean something FAR more naughty!
I mean Coffee, Kahlúa and Cointreau coming together in the most sophisticated yet easy morning perk known to man. Their sinful chocolate-orange flavor is bright and decadent, not to mention boozy AND caffeinated!
This really is the ultimate homemade brunch indulgence but be forewarned — French Coffees aren't for the faint of heart!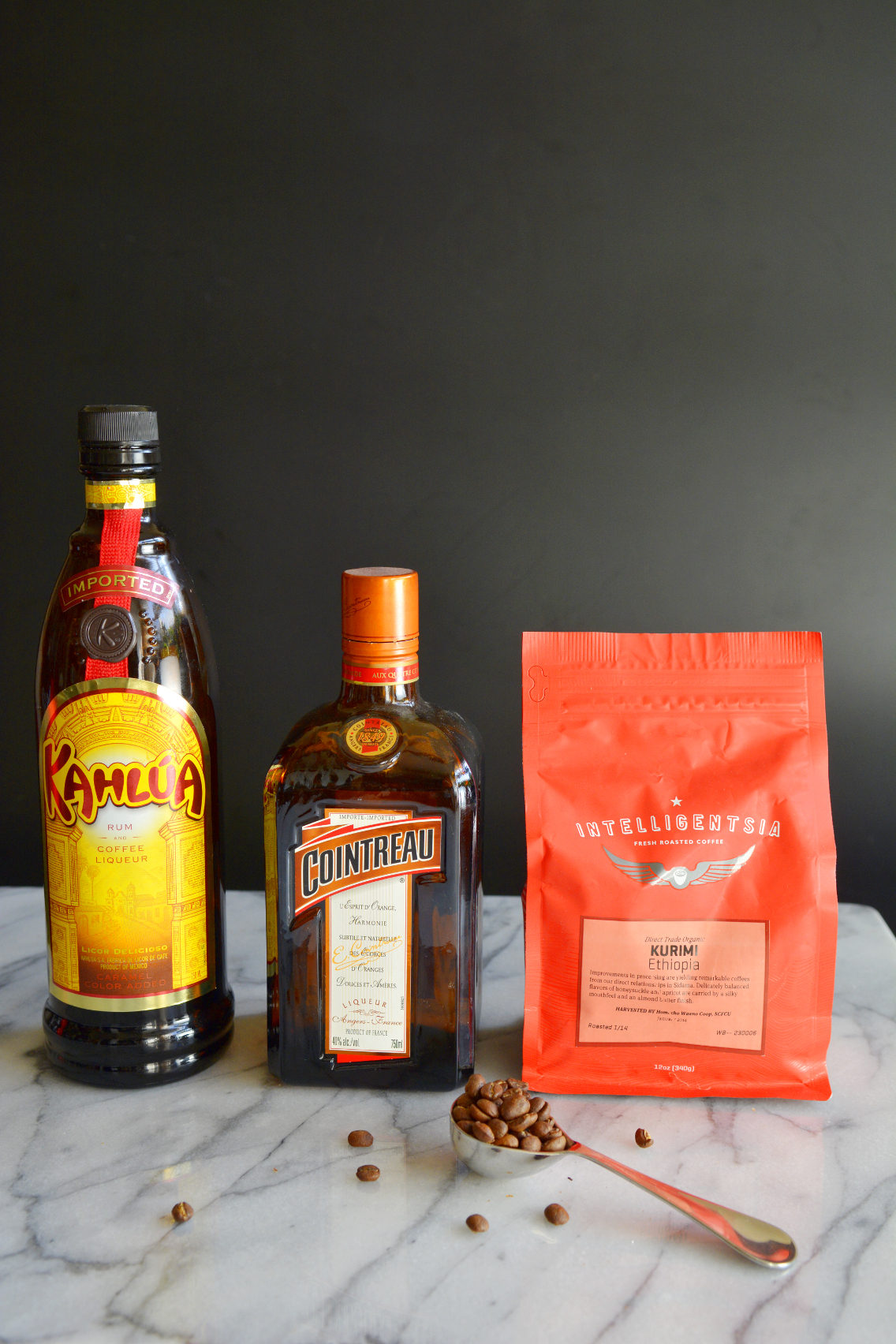 The ingredients are simple enough — you'll need Kahlúa, Cointreau and a pot of coffee of your choice. Being a Chicagoan, I always brew Intelligentsia coffee (they offer a few varieties on Amazon for those of you outside the Windy City) but feel free to use whatever will give you that necessary morning JOLT!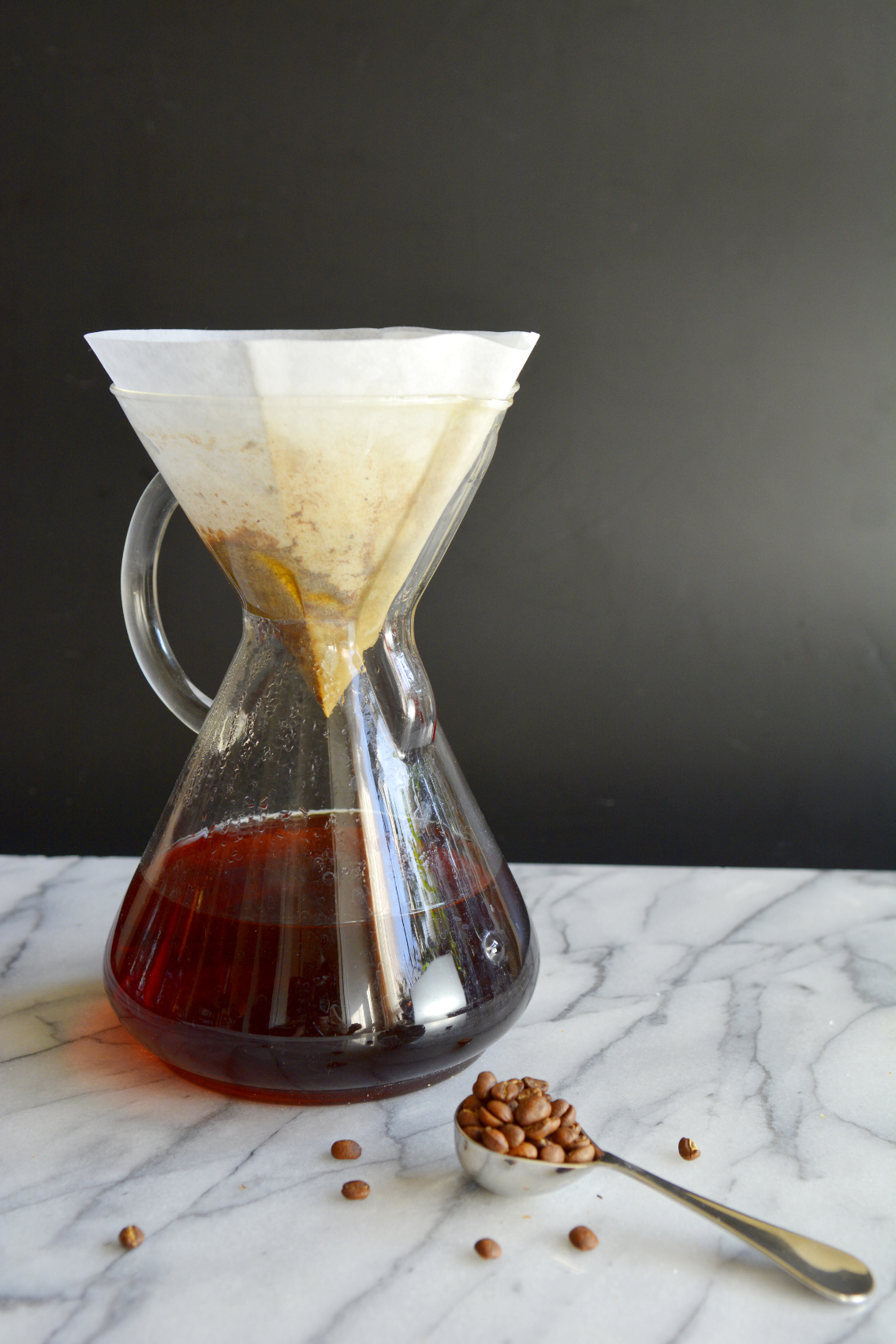 I only brew coffee in my Chemex these days — it lends a perfectly smooth flavor that makes an excellent canvas for the next step of…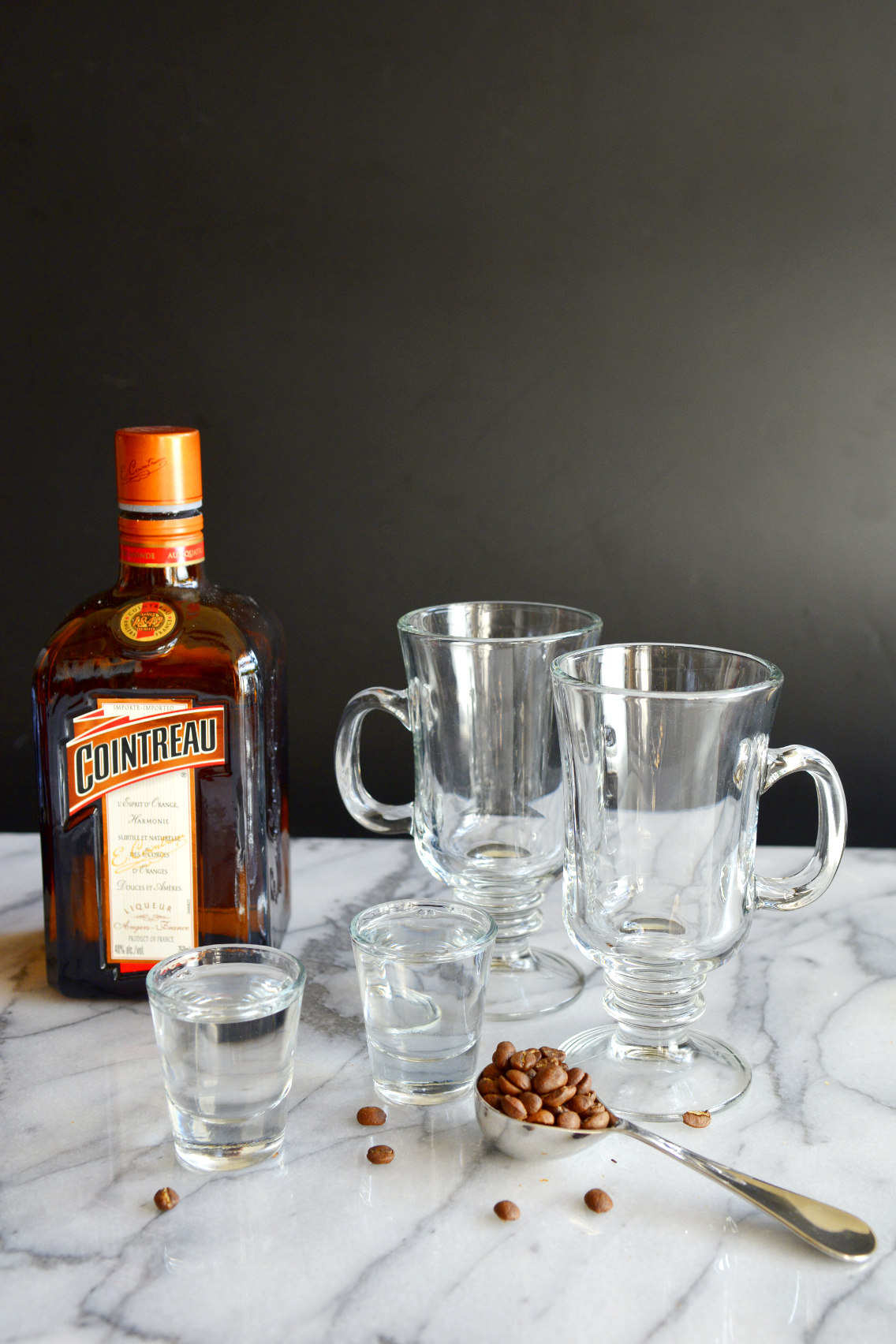 Booze! First start with one shot (or less if you'd prefer!) of Cointreau and pour it into your coffee mugs.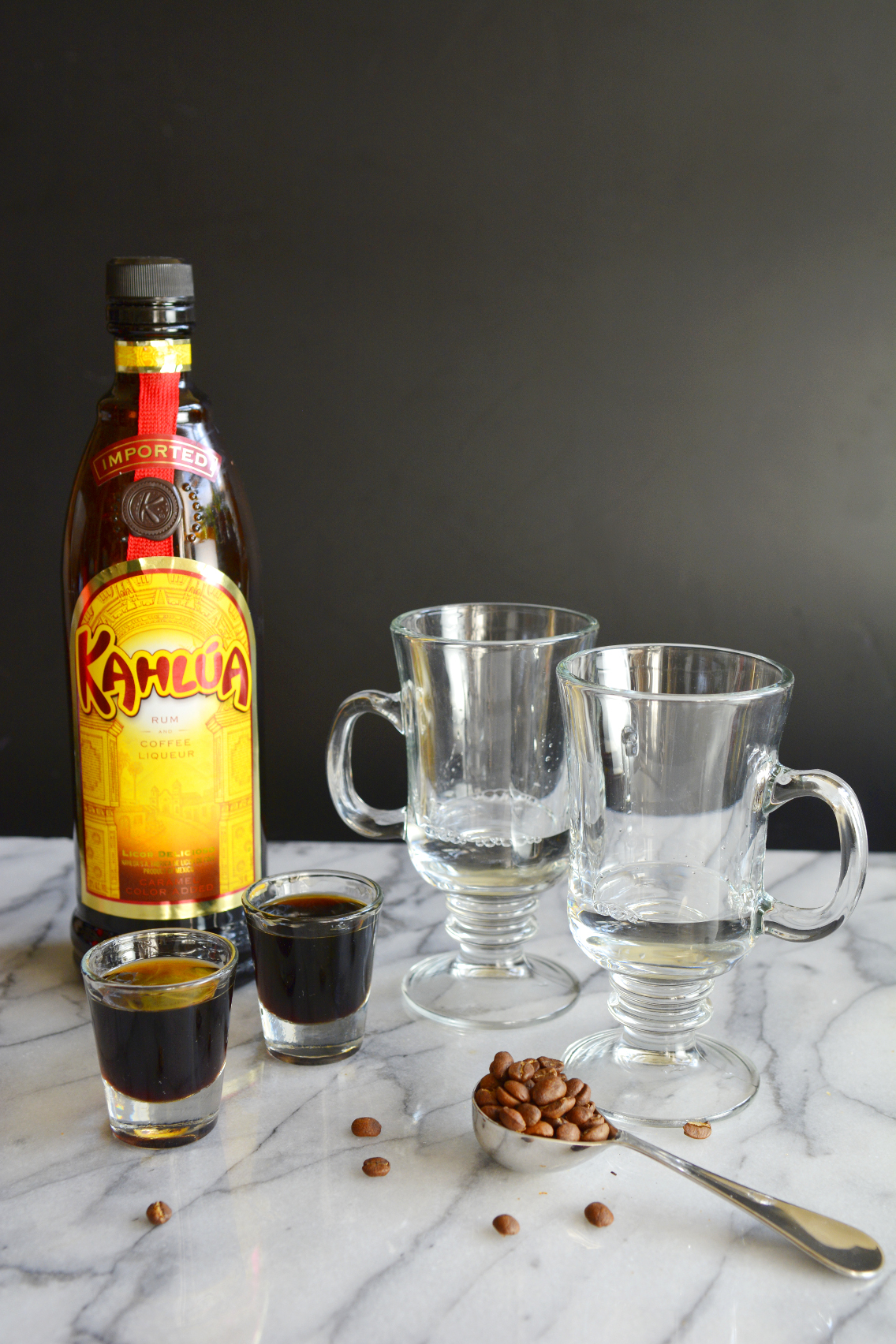 Next add a shot of Kahlúa.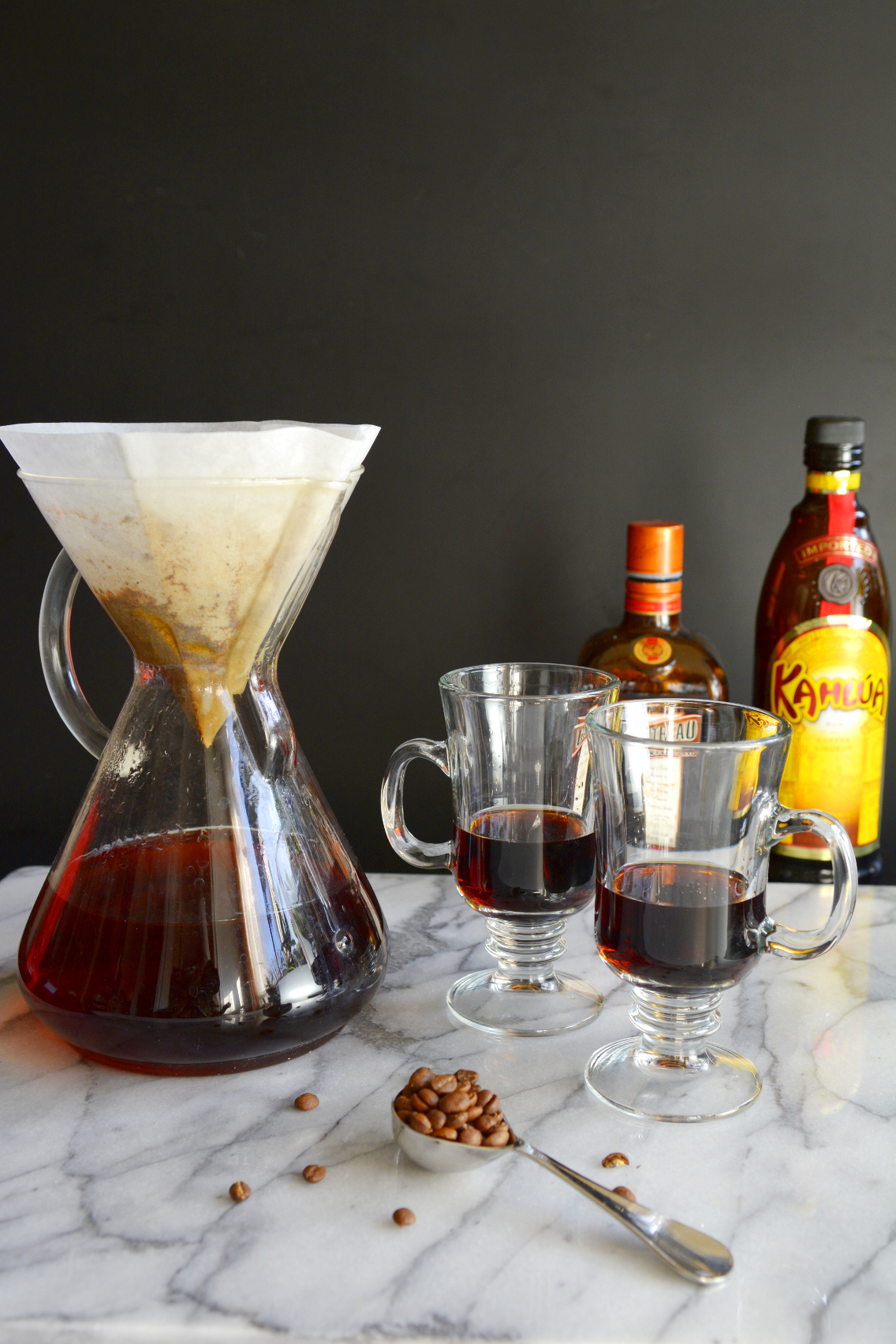 Now pour in your coffee and stir to mix well.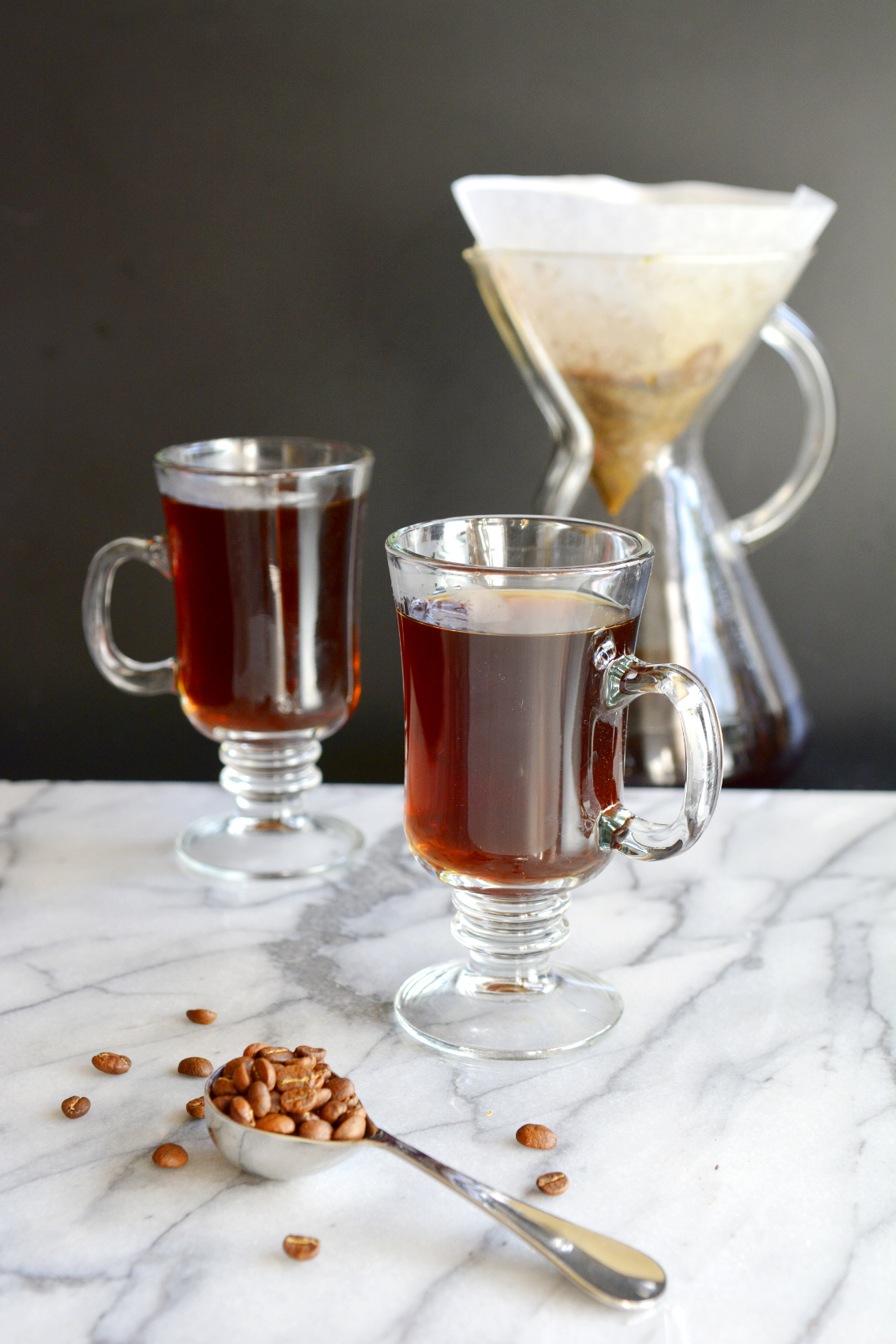 You COULD stop here and drink up happily, it's true. But to me, no French Coffee is complete without whipped cream!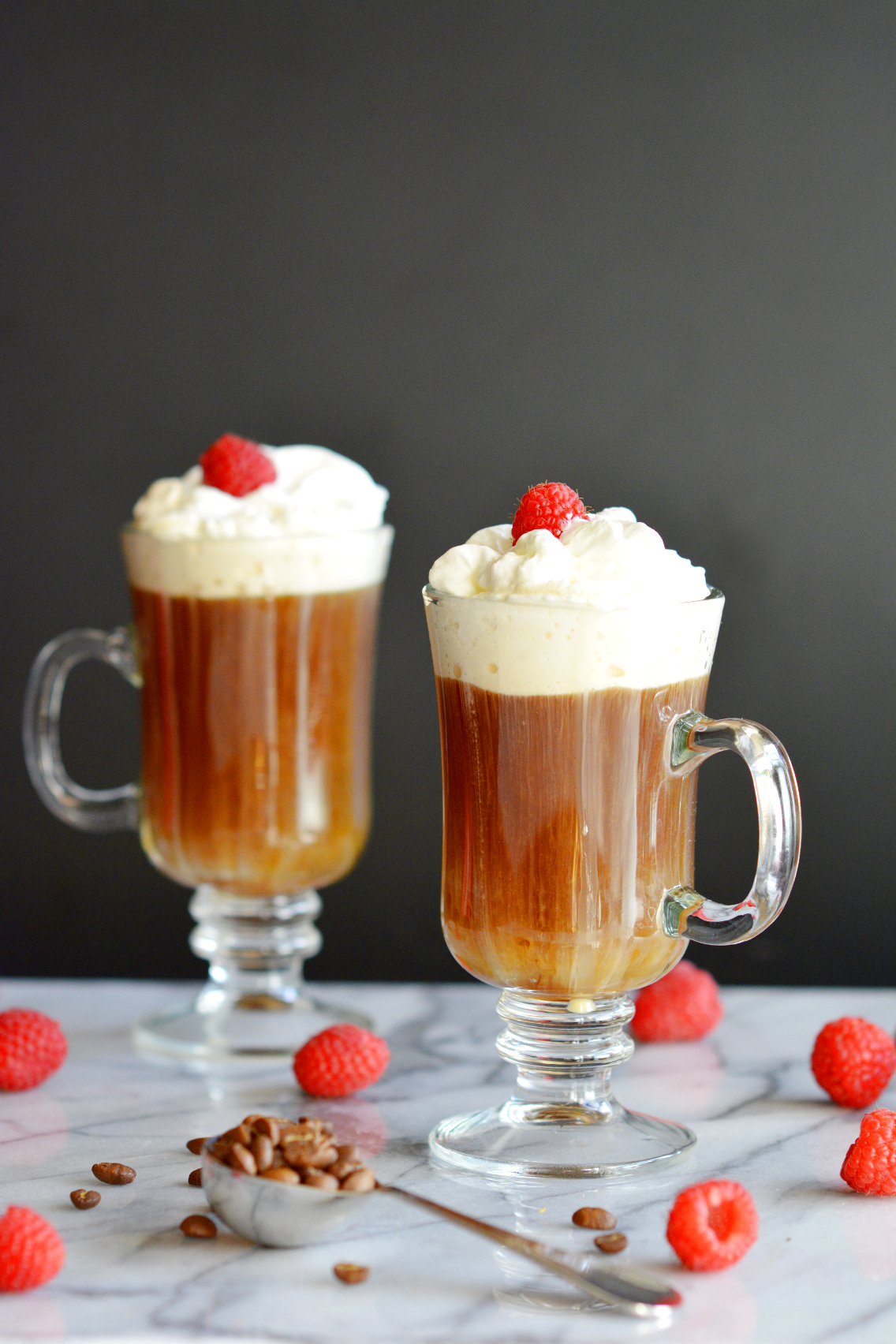 Voilà! Much better, don't you agree? A naughty yet sophisticated drink to warm you up, inside and out and that's ready minutes after you roll out of bed. I call that a Brunch Booze Win!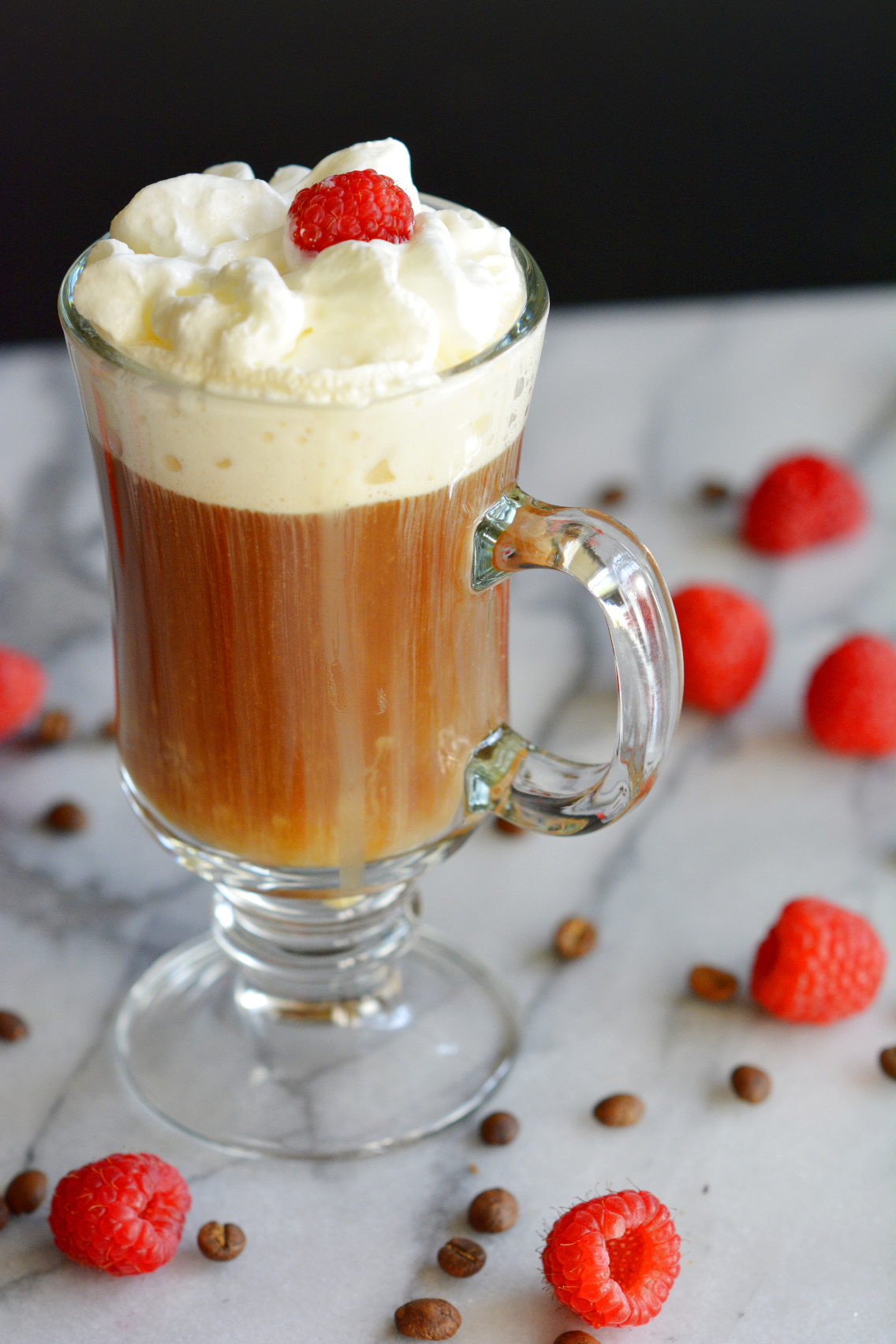 Be careful though — these can get quite addicting!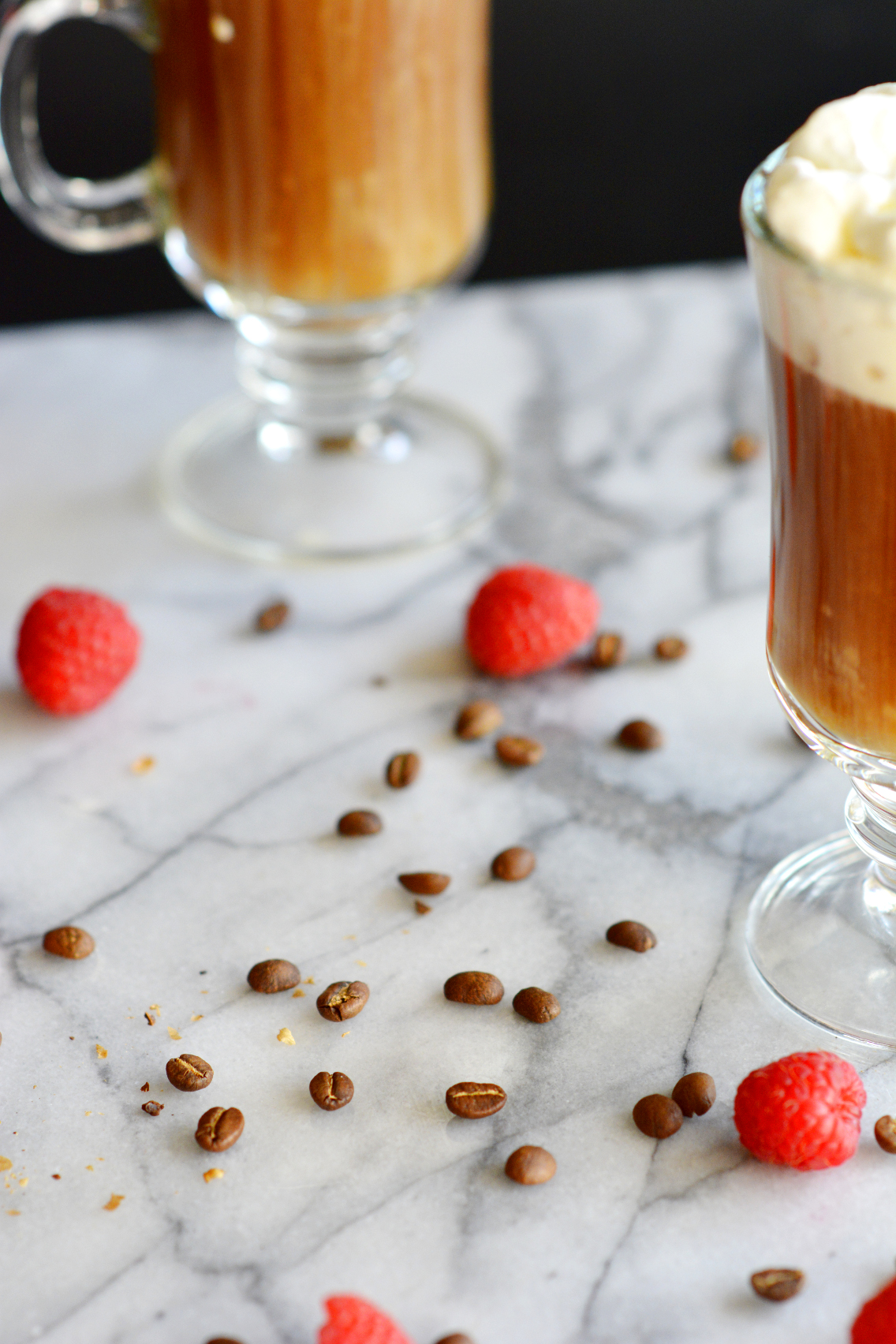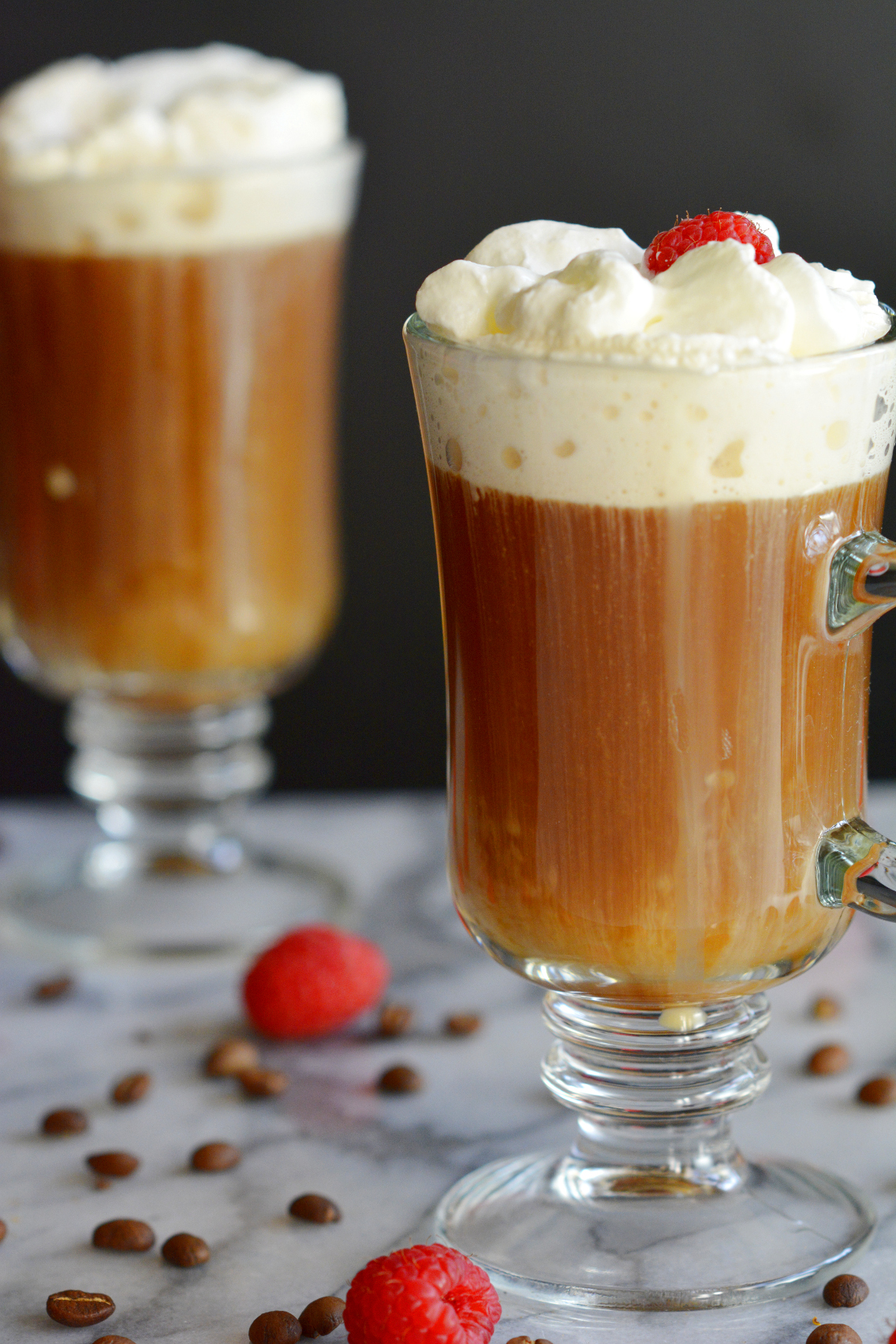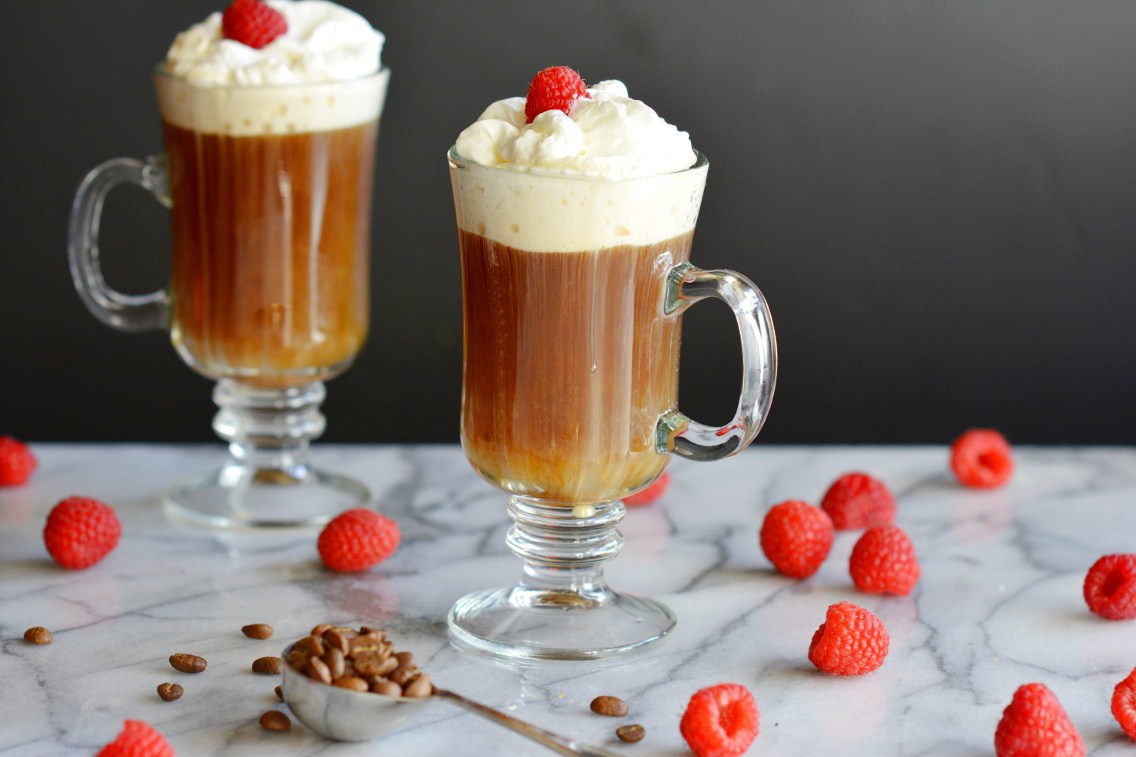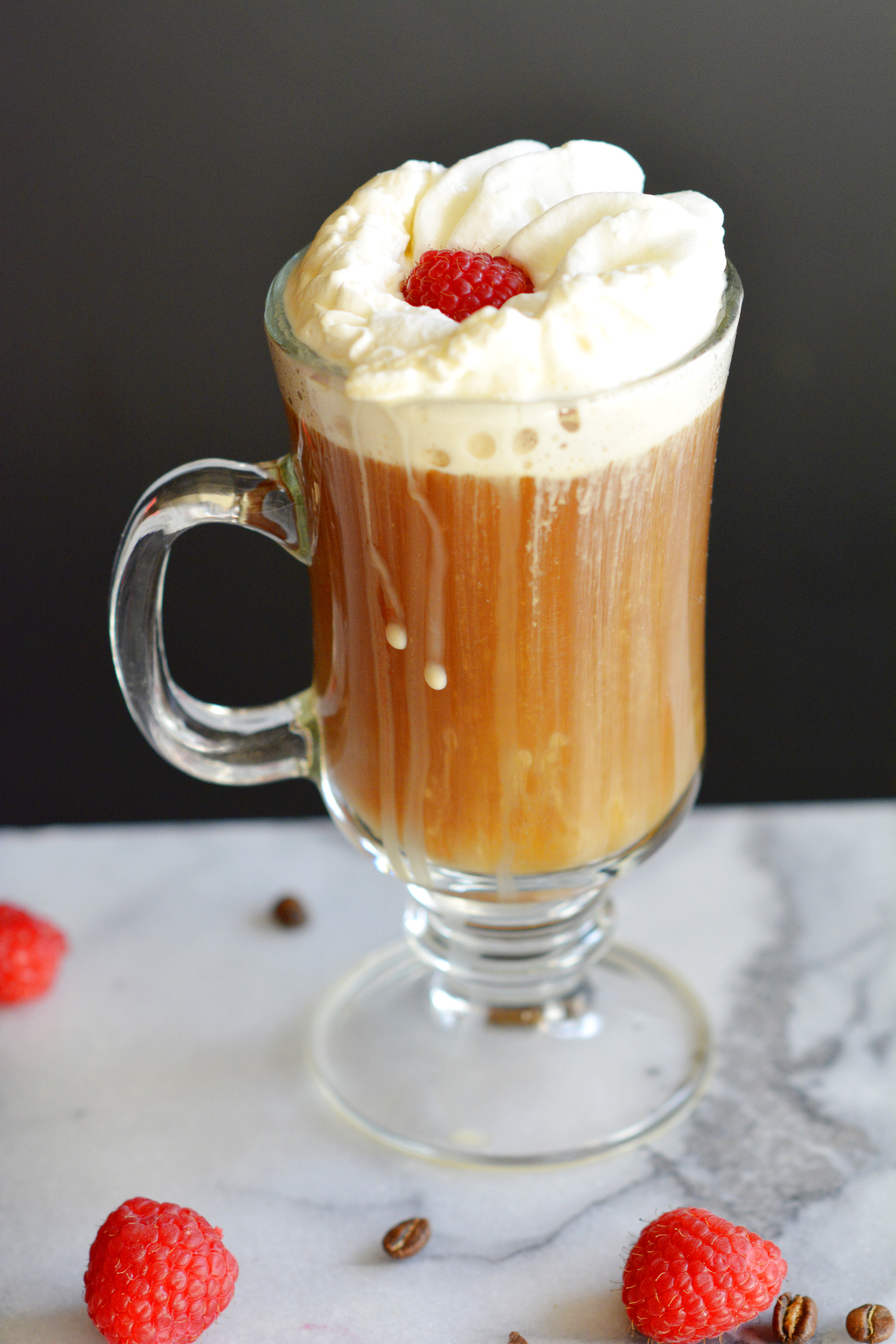 Don't forget to share you French Coffees with #sedbona on Twitter and Instagram!