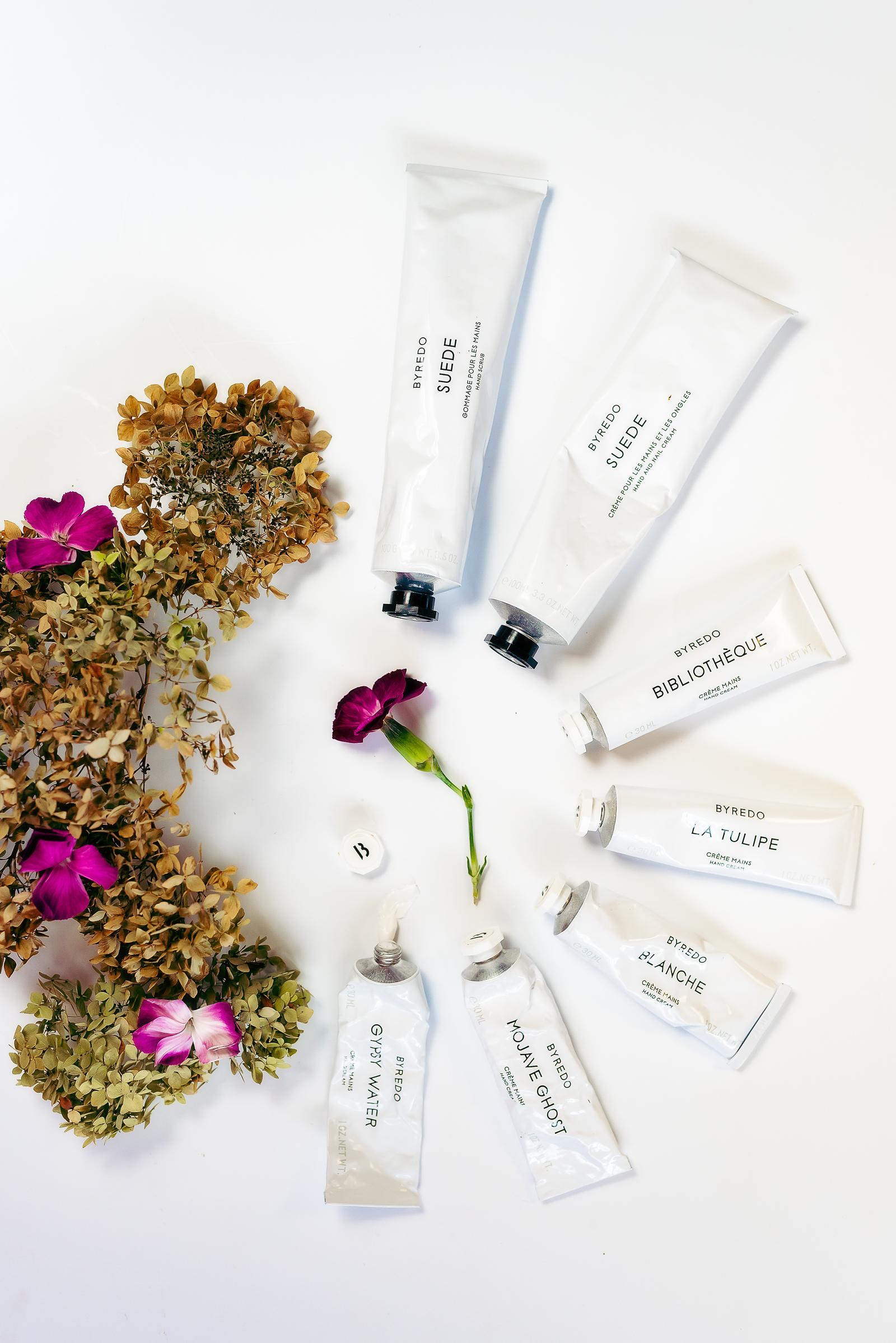 Whether we like it or not, winter is coming.
And with it — dry skin season.
I don't know about you but I hate feeling like my skin is tight and parched during the colder months. So I've become something of a skincare snob these last few winters.
I lather, bask, and swim in moisturizers this time of year. But only ones with long-lasting power and addictive fragrances.
I already shared the face serum I can't get enough of last week but I've only once told you about the hand lotion I became obsessed with last winter…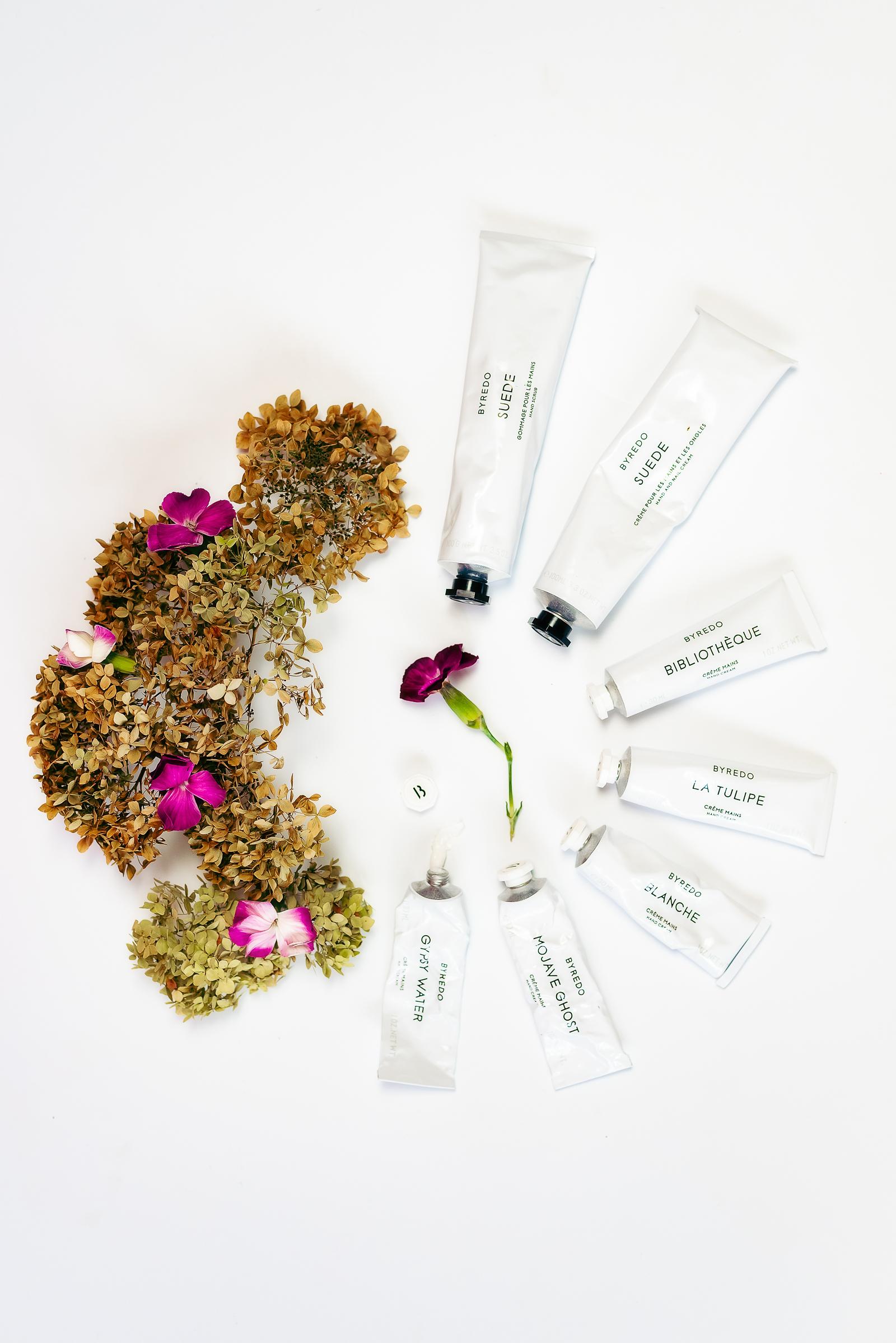 The king of all hand creams.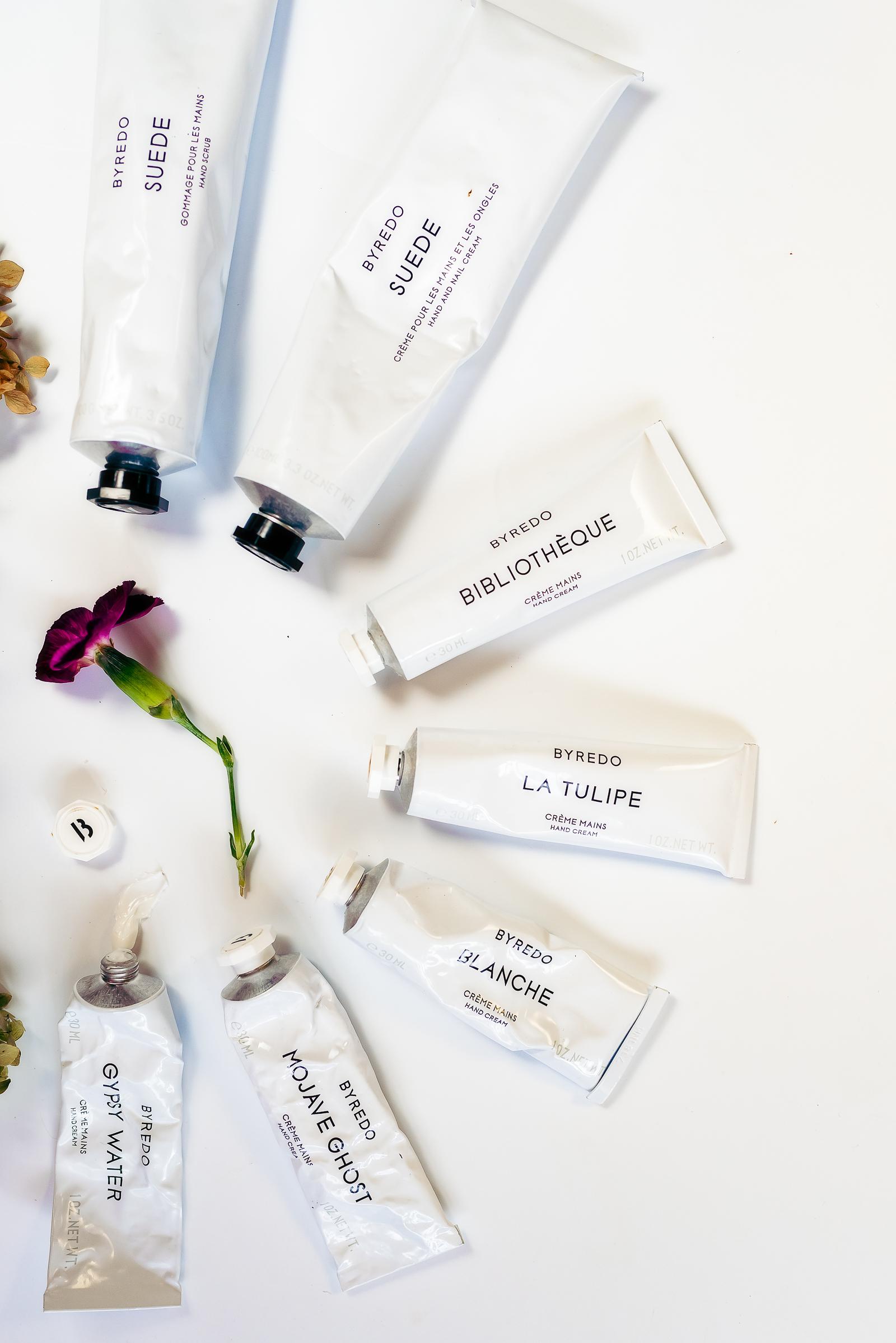 Like so many of my beauty product favorites, I learned about this cream from Victoria Beckham — the reigning queen of glowing skin.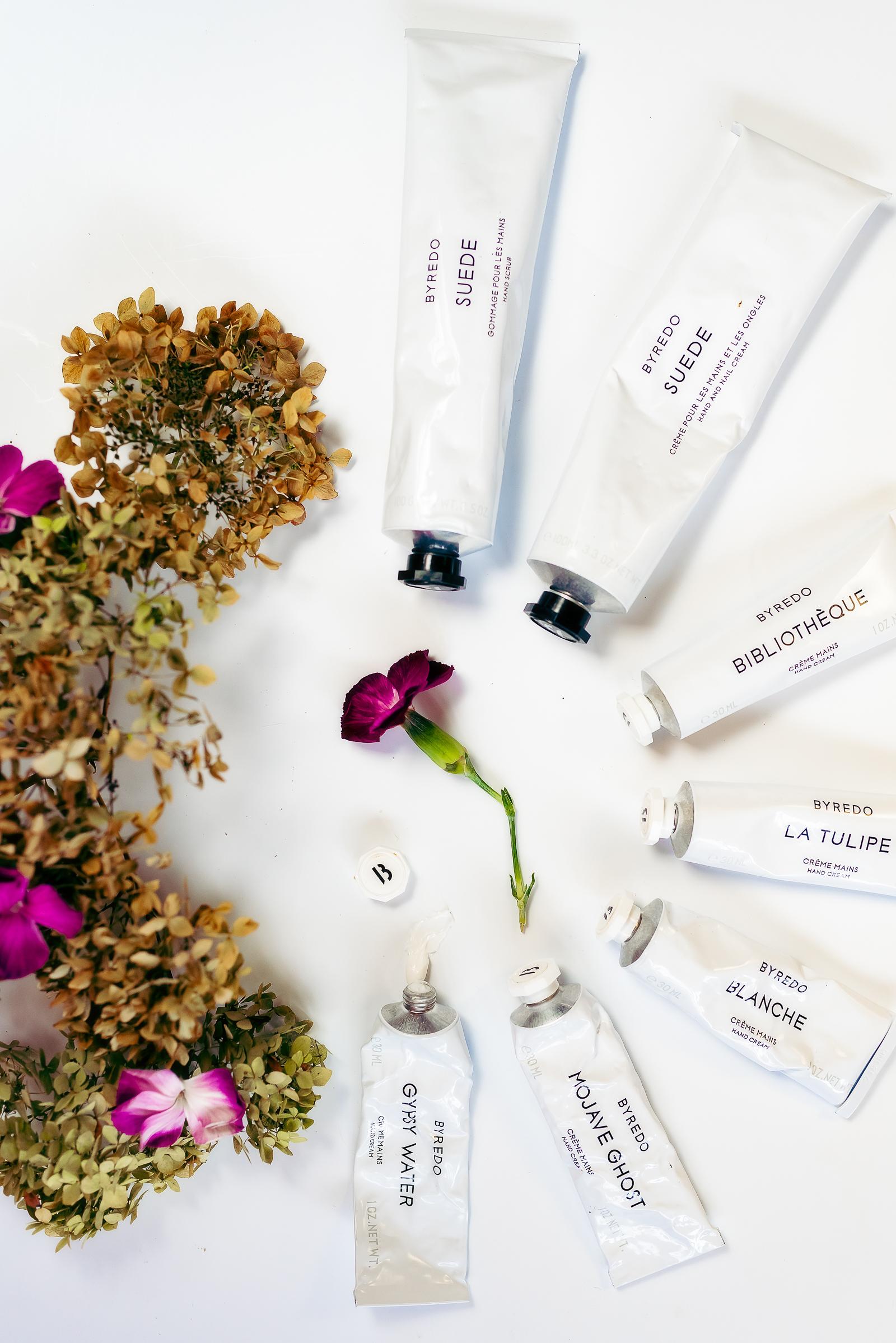 So sight-unseen I ordered a tube of Gypsy Water hand cream — a shockingly beautiful scent that feels like a patchouli-laced gypsy caravan.
And from that moment on, I was obsessed.
Not only are these creams beautifully scented with unique fragrances but the formula is undoubtedly the best I've tried.
Creamy without being sticky.
Luxurious without being claggy.
Long-lasting without being greasy.
And while the price is gulp-worthy for hand lotion, a little goes a VERY long way. One tube lasts me about 7 months with daily use!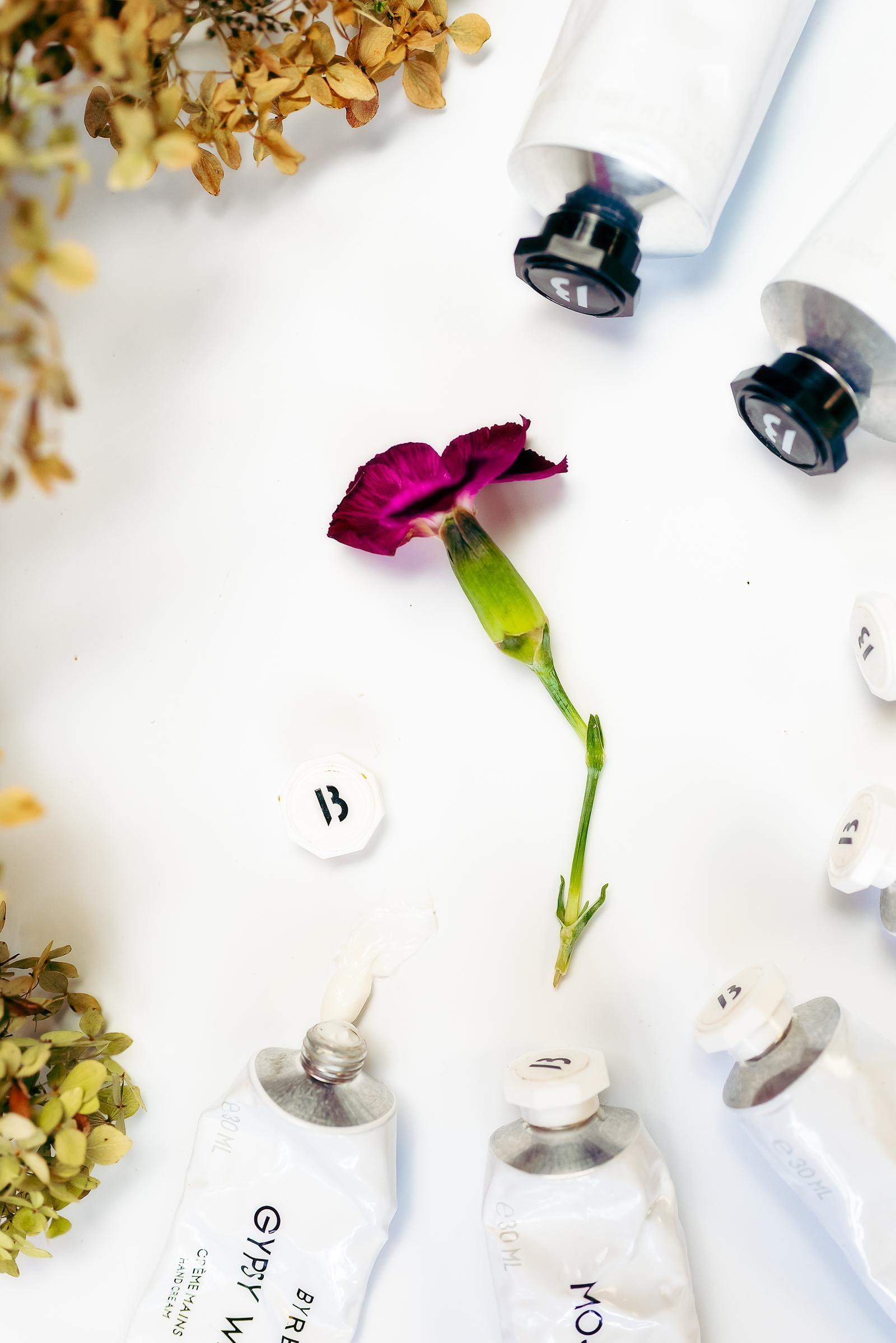 To be honest, "obsessed" doesn't being to cover how I feel about this hand cream.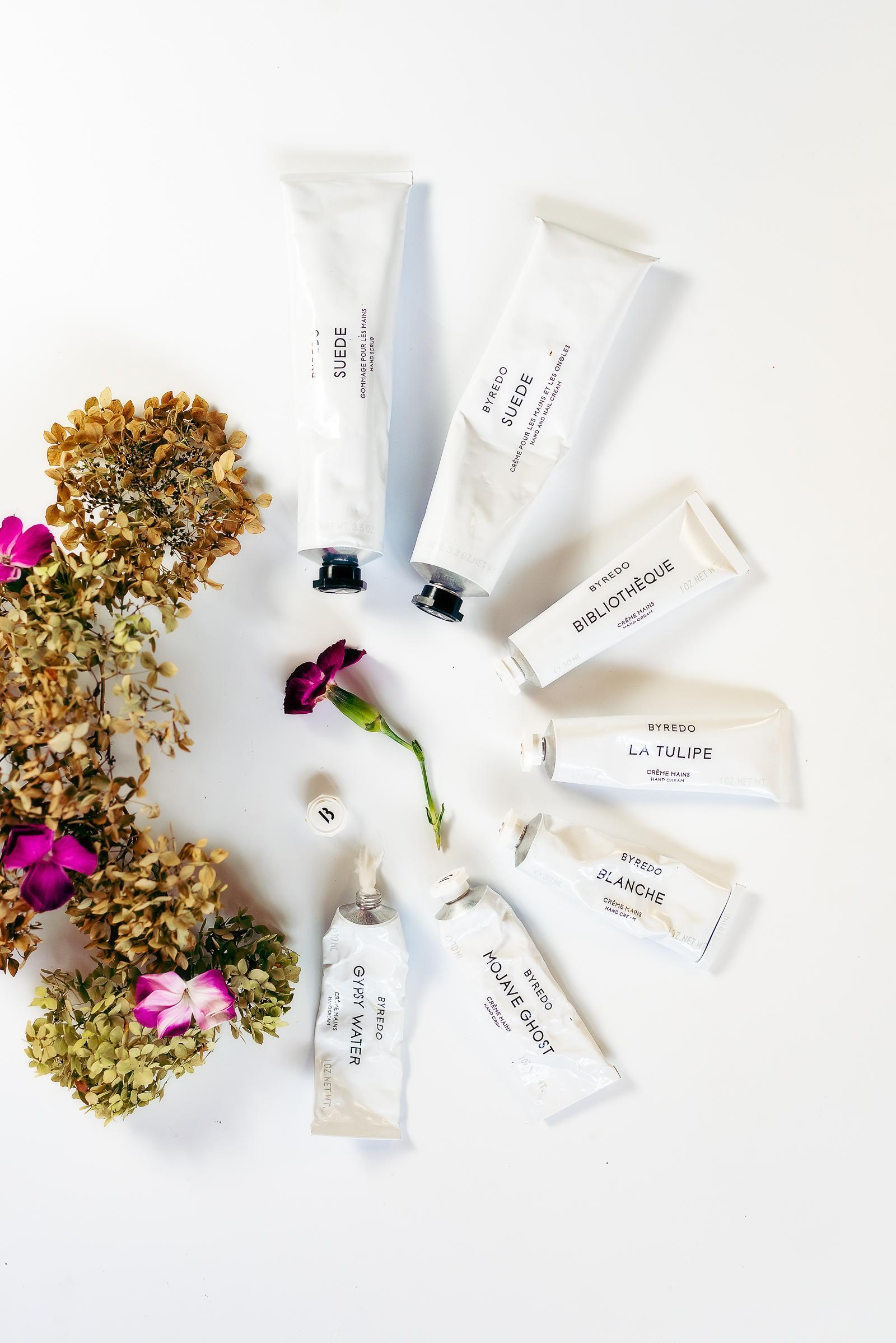 It's the only cream I've bought for the last year.
And — as you can see from this post — I have amassed quite a collection.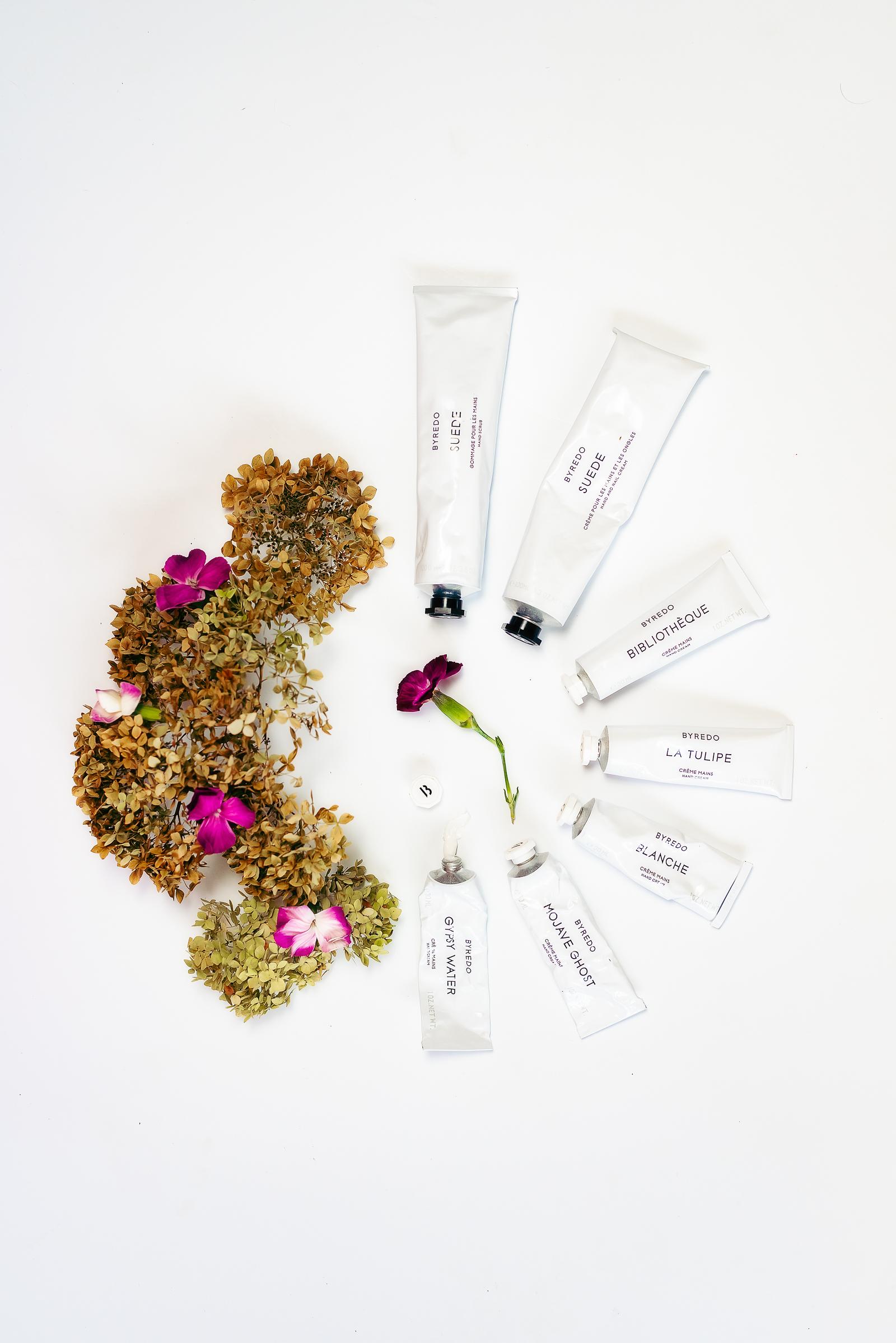 My absolute favorites (I've tried almost all of them — and yes, with my own hard-earned cash) are:
Mojave Ghost (a haunting, desert-inspired scent)
Suede (a great unisex scent)
Flowerhead (one of the loveliest florals I've ever smelled)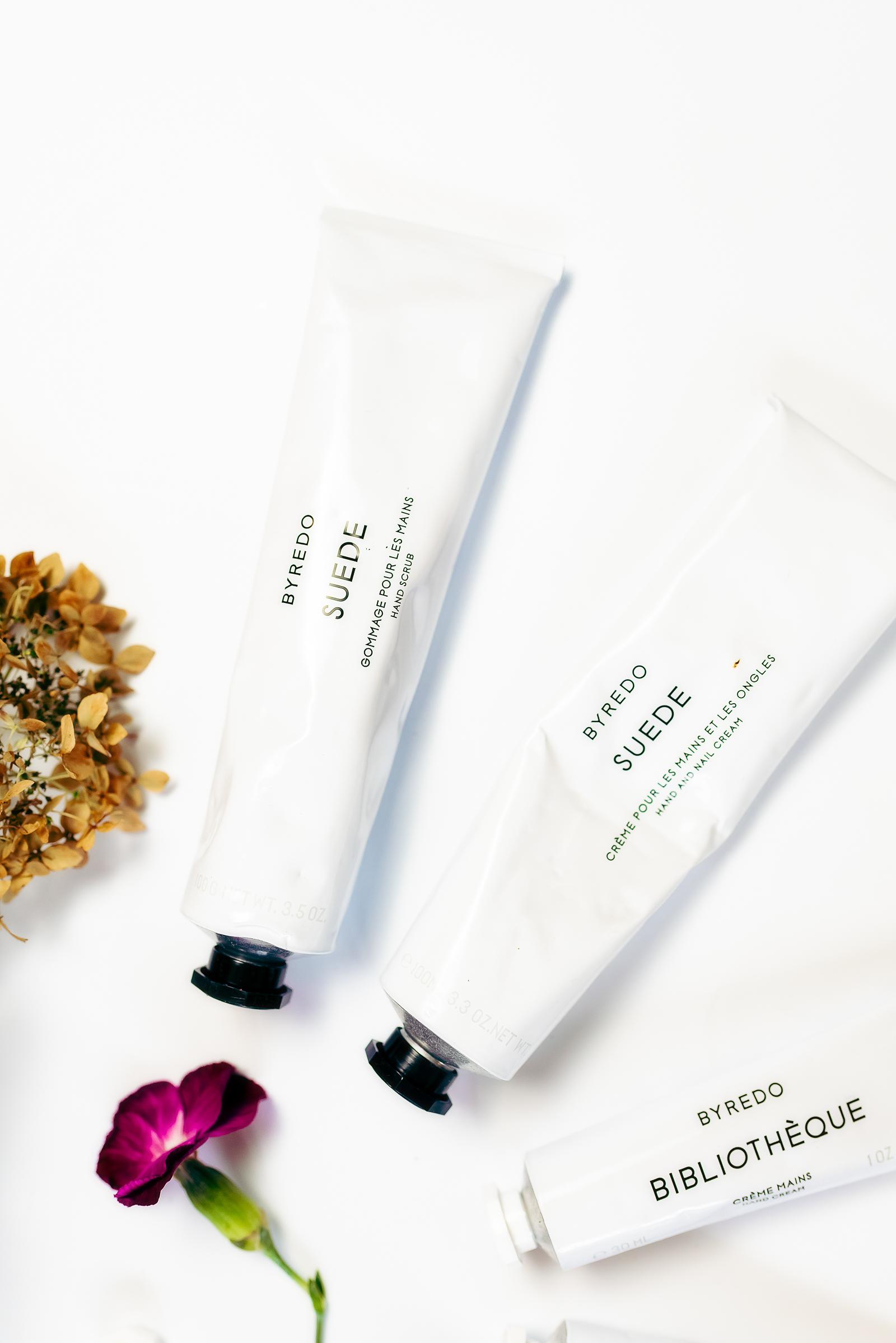 But I especially love the Suede Hand Cream when paired with the Suede Hand Scrub.
The combination makes for the best 2-minute at-home hand treatment I've ever found.
First take the Suede Hand Scrub and, with dry hands, rub a nickel-sized dollop all over your hands. Don't forget your cuticles!
Next rinse off lightly (I find the scrub also moisturizes very well) and follow with a dollop of the hand cream.
Rub in and just try to not rub your hands against your cheeks for the rest of the day.
(Truth: You won't be able to. You're hands will feel so silky and buttery soft you'll find yourself caressing them ALL. DAY. LONG.)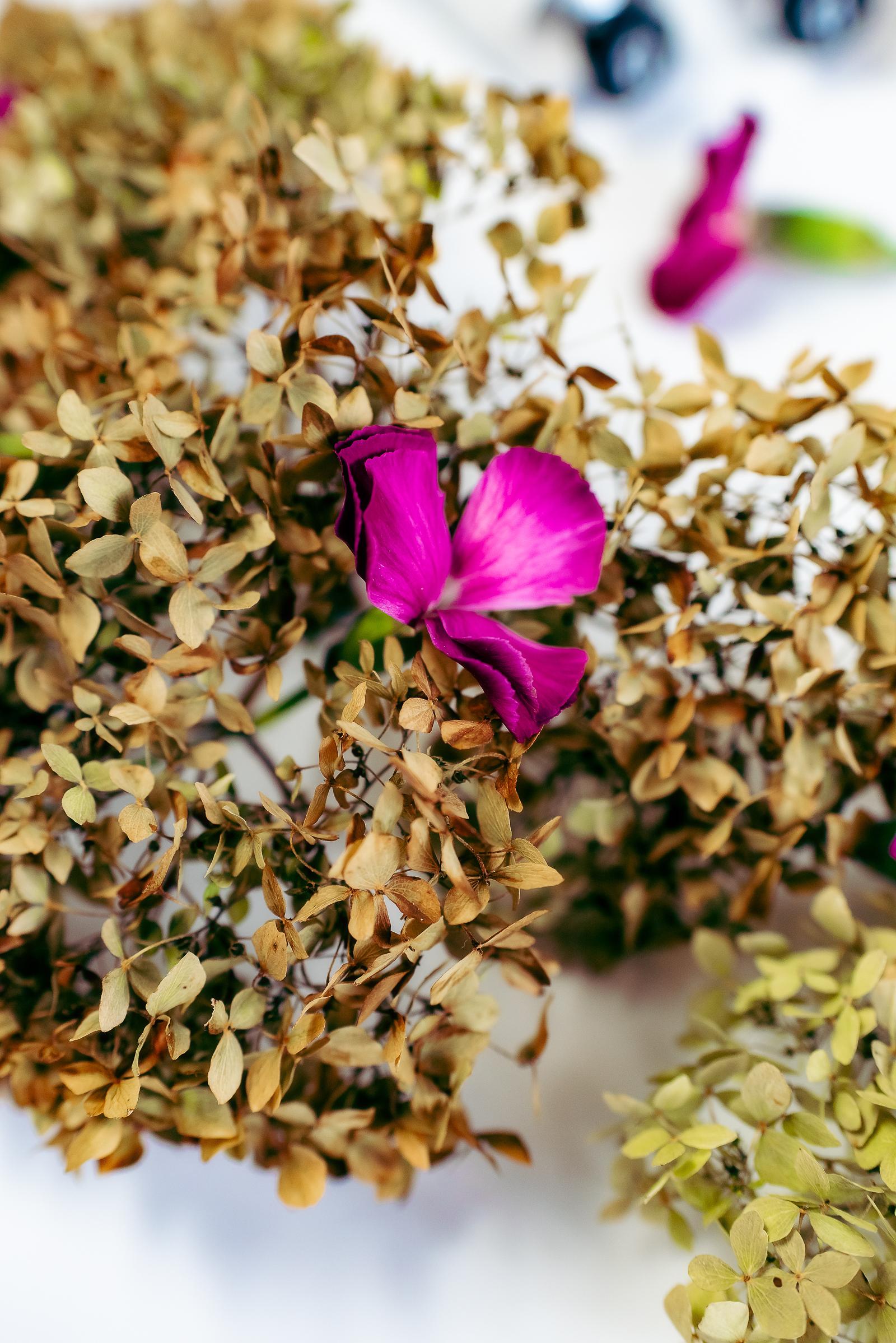 The bottom line?
I love this hand cream.
I obsessed over it.
Daily.
I carry it in my purses, and stash it in random drawers around my house. And I totally plan on gifting tubes of it as stocking stuffers this Christmas.
I love it so much I've gone on to buy the hand soap, hand scrub, and rinse-free hand sanitizer too.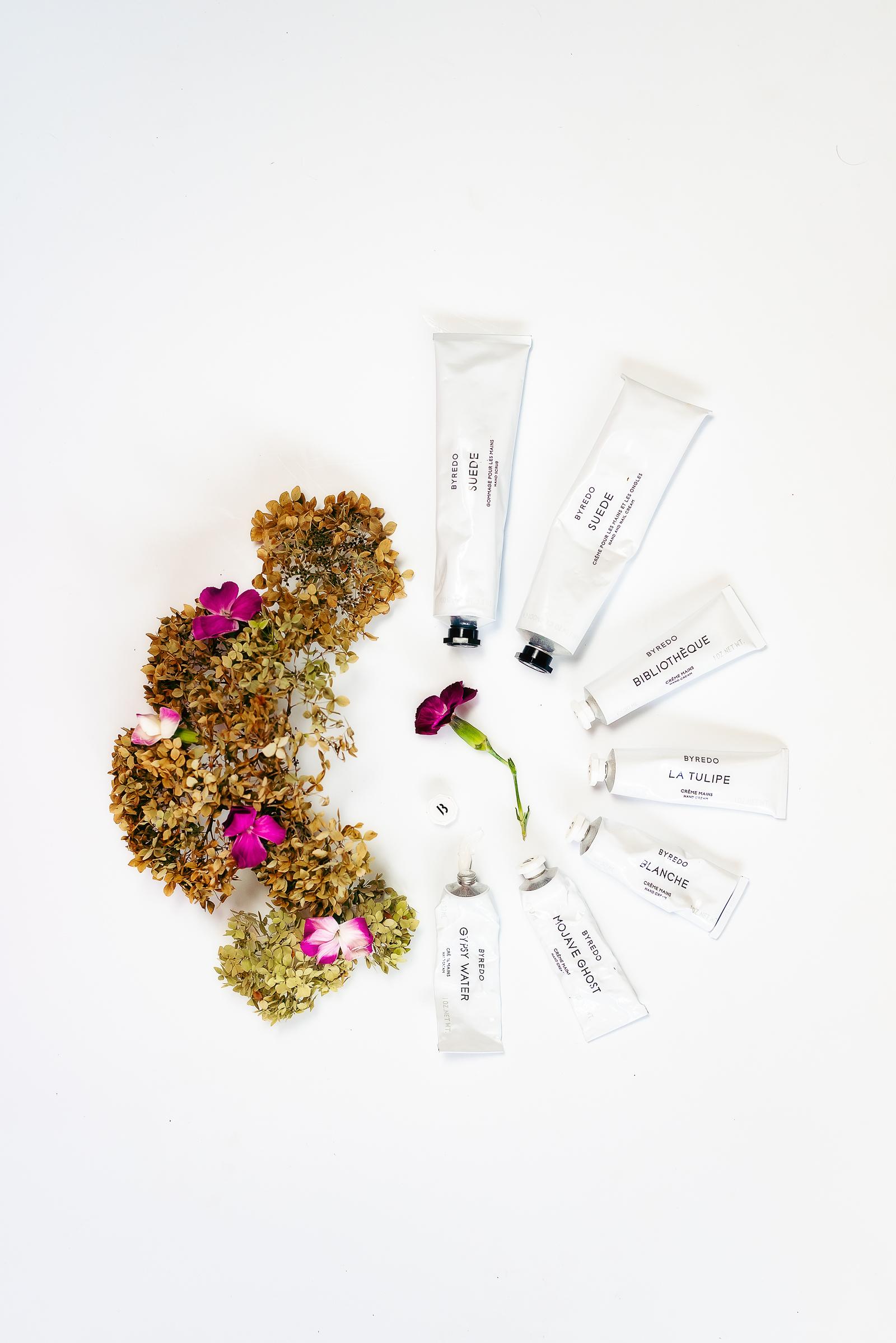 I've had a lot of skincare obsessions over the years but I strongly suspect I'll be using this hand cream for DECADES:
Have you tried Byredo Hand Creams yet?