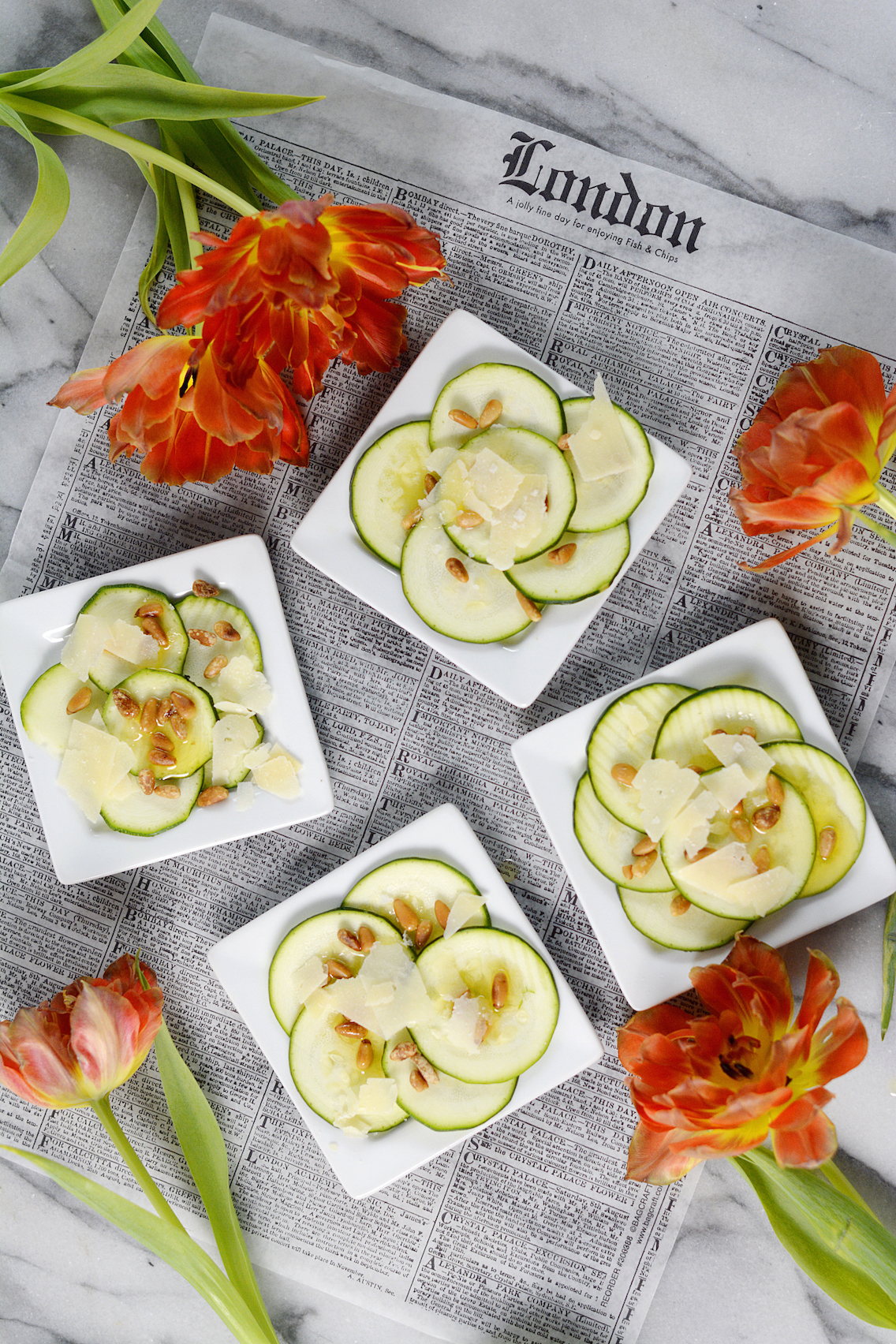 There are few things I love more in life than zucchini — it's my second favorite vegetable (after mushrooms, of course) and it's proven to be one of the most versatile things we stock in our fridge.
So when I first tried Fig & Olive's Zucchini Carpaccio, it was love at first bite!
Carpaccios are traditionally thinly sliced meats or fish served with sauce. But a vegetable carpaccio is reminiscent of a fresh, elegant salad you just can't. stop. eating.
And SO simple to make!
This recipe, inspired by the one served at Fig & Olive, is quick and delicious. All you need is a mandolin to slice the zucchini and a really high-quality bottle of olive oil to make this recipe really sing.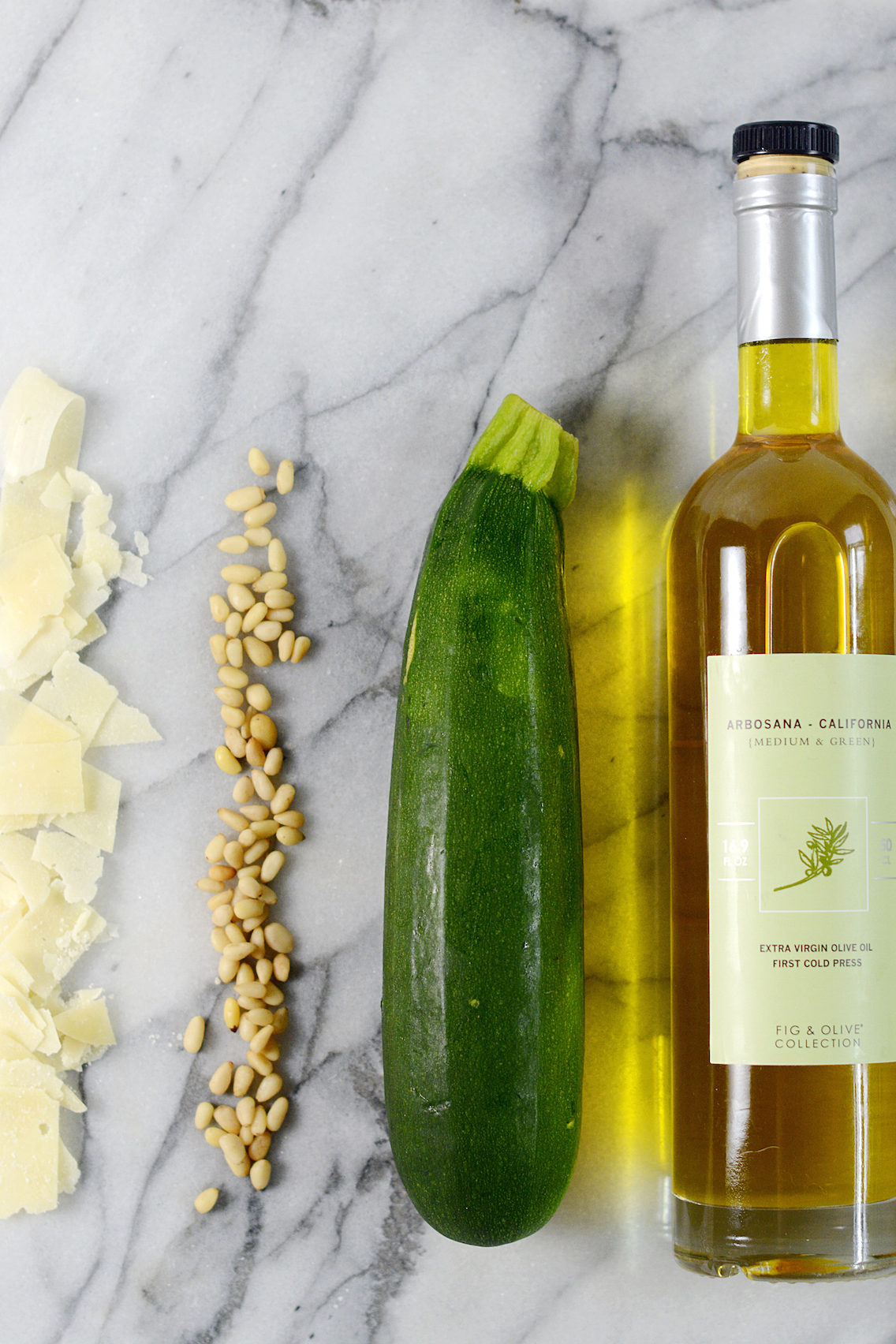 Zucchini Carpaccio
Makes 4 servings
1 Fresh Zucchini
1 High-Quality Bottle of Olive Oil*
1 Fistful of freshly grated Parmesan
1 Fistful Fresh Pine Nuts
Preheat oven to 350 degrees Fahrenheit. Place pine nuts on a baking sheet with a rim and toast until golden, about 5 – 7 minutes. Be sure to give them a shake every few minutes so they don't burn!
Once the nuts are toasted, pull out your mandolin (here's a great one if you don't already have one in your kitchen, they come in handy quite often!). Thinly slice the carpaccio to taste — the thinner the better!
When ready, gather all of your ingredients for assembly. Layer the zucchini slices along your plate. Next drizzle the olive oil (roughly a 2 Tsp per serving), then sprinkle on the parmesan and toasted pine nuts. Finish with a quick squeeze of lemon and some coarse sea salt.
How easy is that?
*Fig & Olive recommends a medium, green-bodied olive oil like this Arbosana (sold at the Fig & Olive here in Chicago).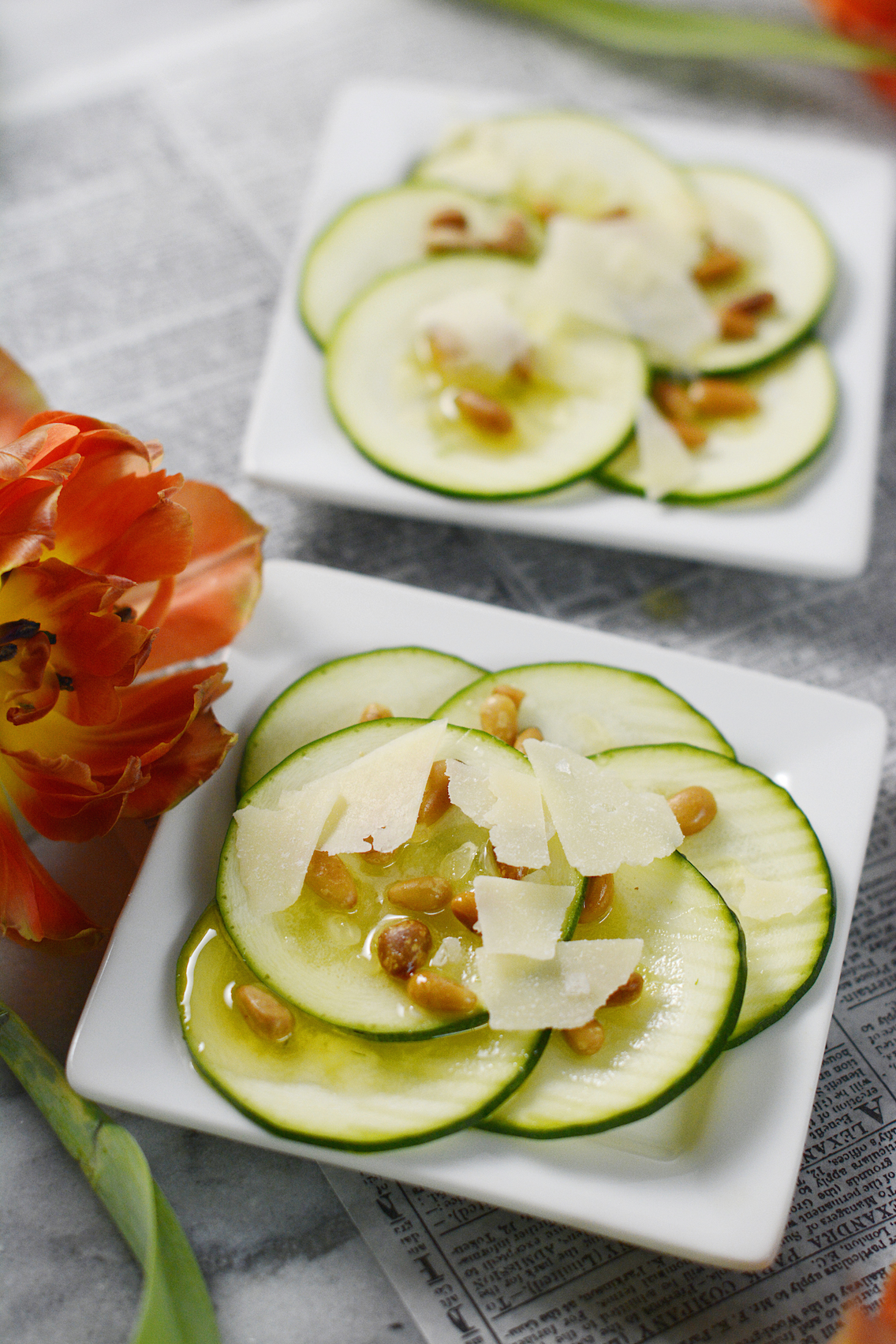 And how beautiful? This dish is so simple, so addictive, and so impressive to serve in lieu of a traditional salad.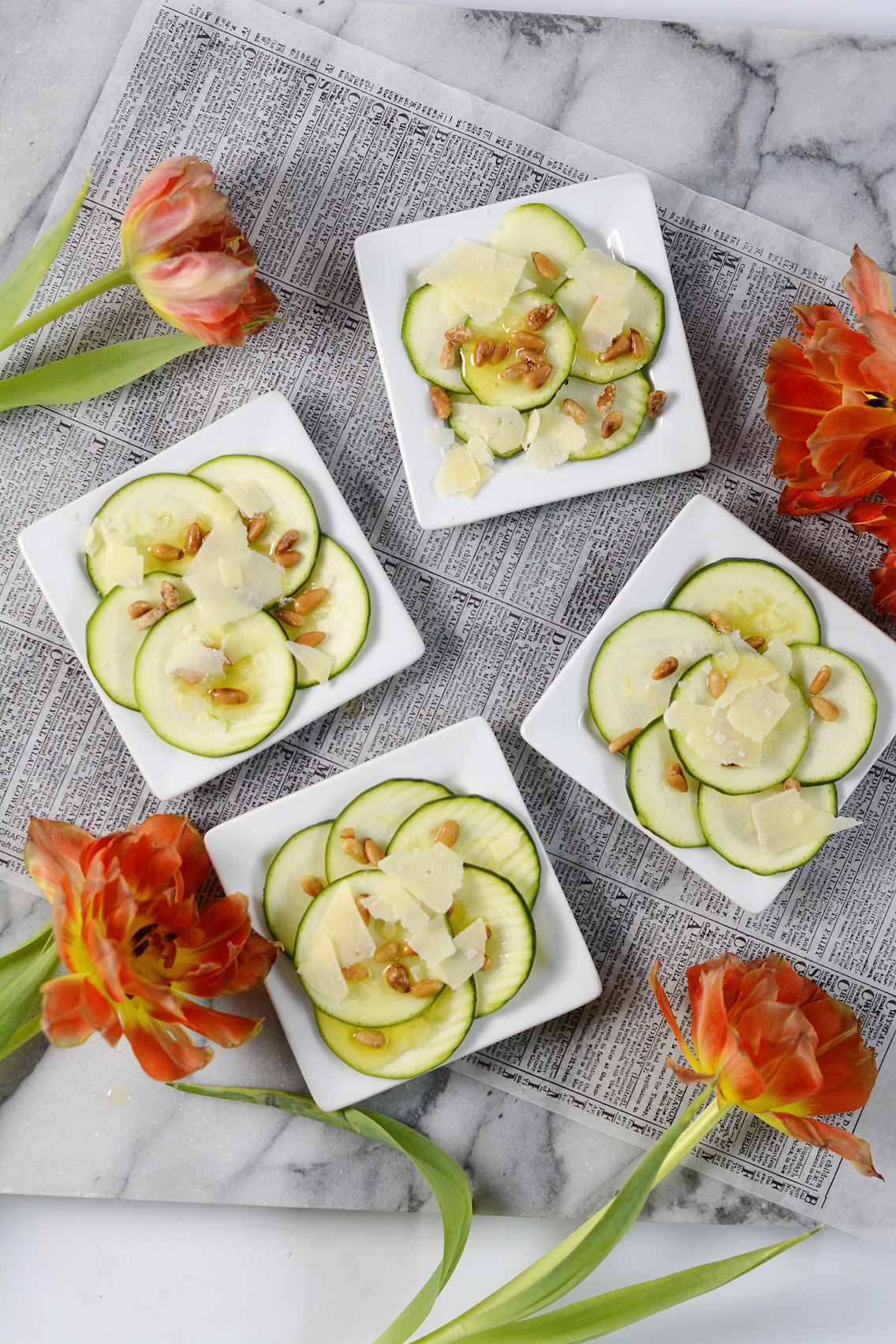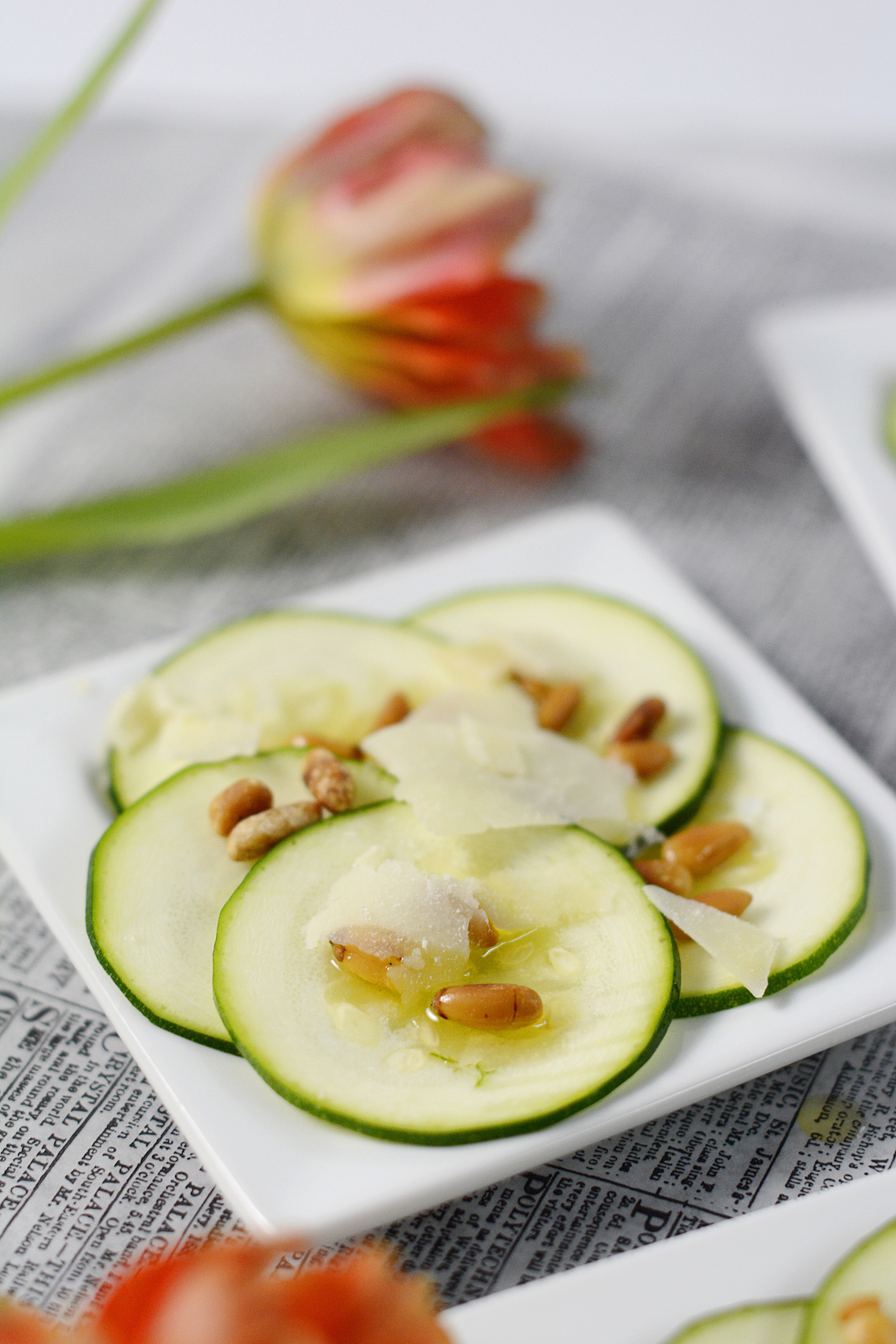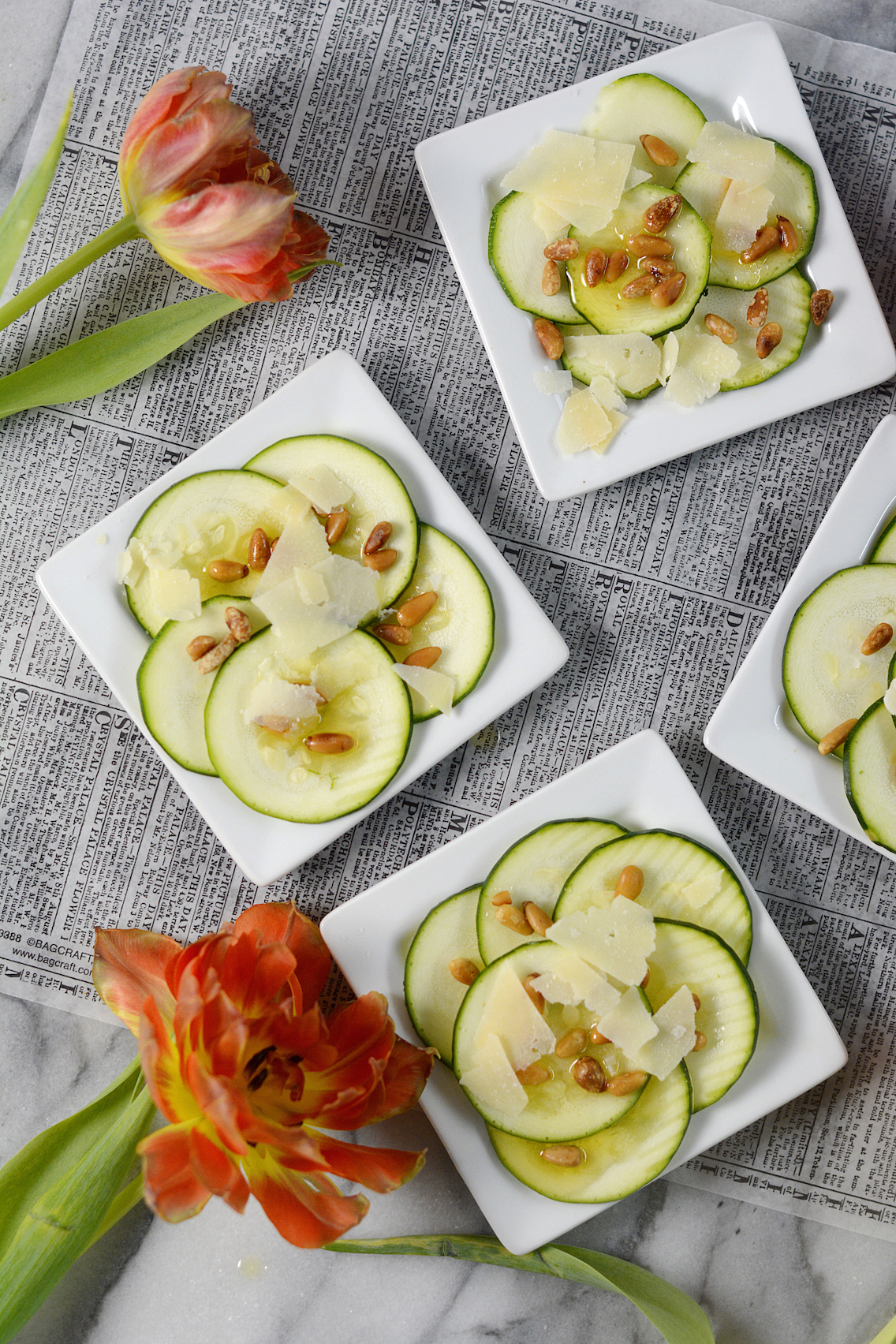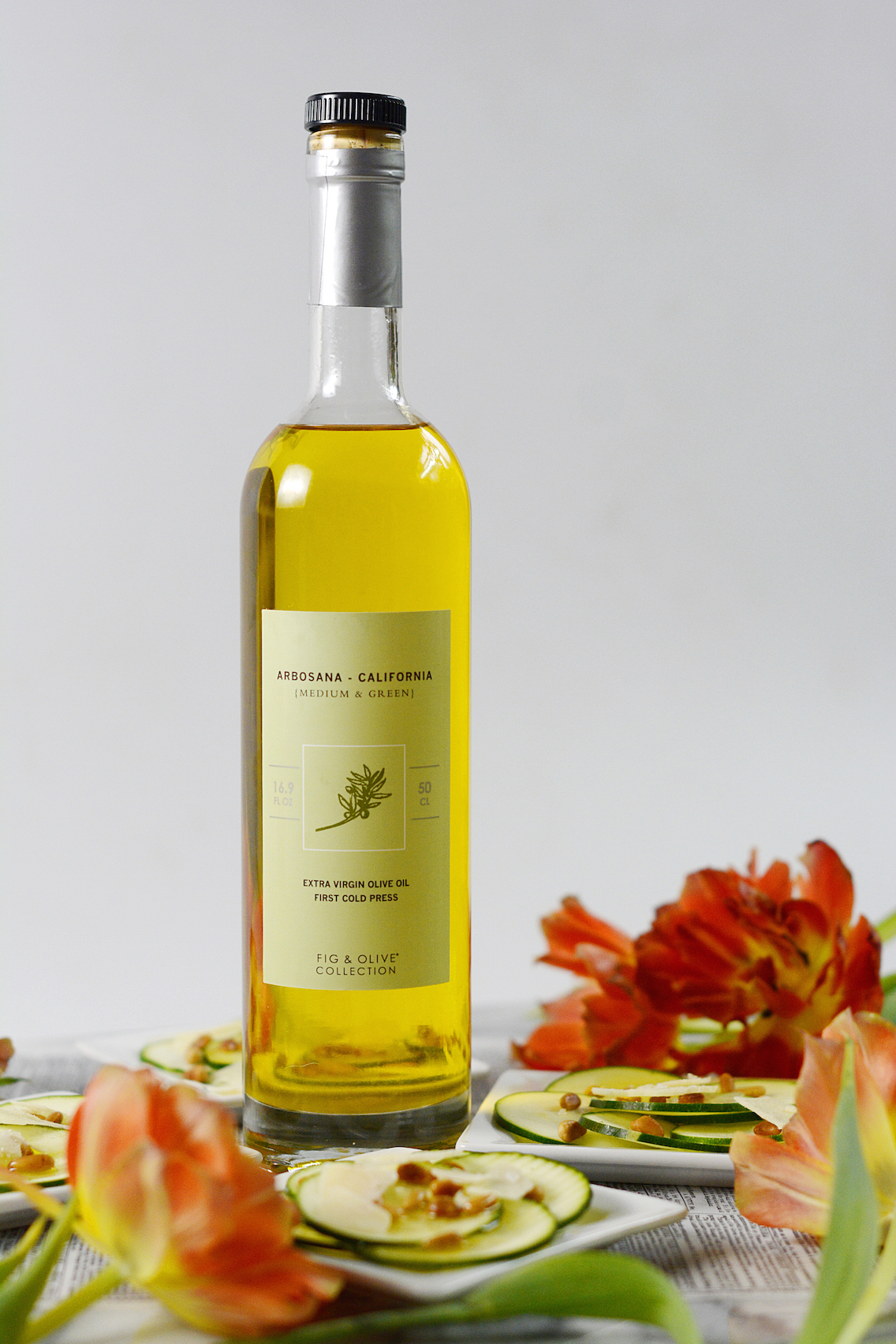 Don't forget to share your zucchini carpaccio with the #SedBona tag on Instagram and Twitter!