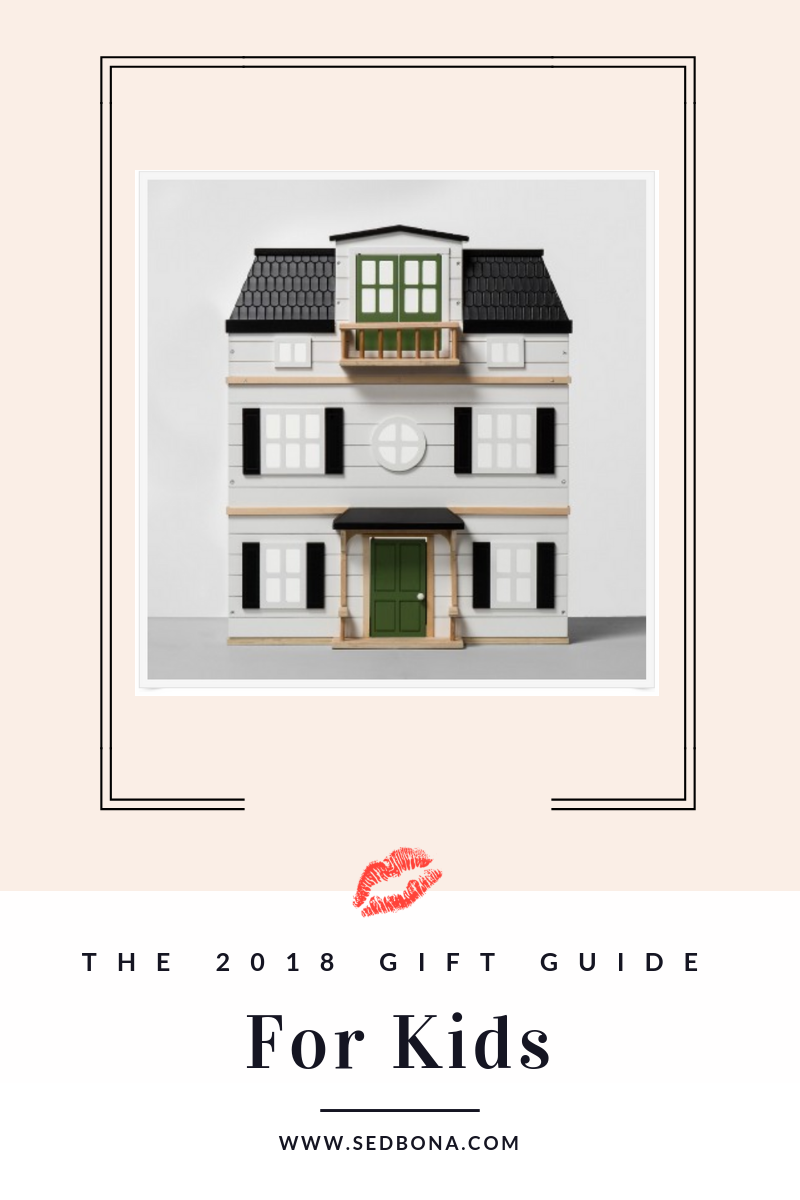 With Thanksgiving around the corner (and Black Friday just after!), I think we're all starting to have that "oh crap, it's the holidays… I need to buy gifts!" feeling.
I know I am!
And while retailers and brands are PUMPING out ads and products faster than we can keep up, giving the right gift isn't just a matter of price or aesthetic.
It's a vast combination of research, vetting, and usefulness. Something I take VERY seriously.
I believe giving the right gift is a slow process — one that shouldn't be rushed.
But who has the time to VET every single holiday gift they buy?
I don't. But this year I MADE time just for you. I set aside the last week to not only vet the Christmas gifts I'm gifting this year, but the vet them for you as well!
EVERY product in this gift guide is something I'm proud of (and a lot of the products I already own and love). Each product is something I would be happy to gift my closest relations and would earnestly spend my hard-earned money on. Every single product is something special, practical, useful, thoughtful, or truly beautiful. And every single product is on this list will hopefully make all the littles in your life (whether they be your child, nephew, niece, or grandkid) feel INSPIRED…
The 2018 Gift Guide || For The Kids
---
BABY:
The healthiest kale teething toy and a charming little bunny rattle.
A teething origami boat that doubles as chic decor and the softest shearling booties.
The perfect puppy rattle and Star Wars muslin swaddles.
A modern wooden teether and the perfect pillow for the future foodie.
A cuddly candle for the future fashionista and a deer doll they'll cuddle for years.
KIDS:
The cutest wool dress and a speedster road car for the future speed demon.
The coolest Gryffindor blanket ever (from an amazing brand!) and modern colorblock socks.
The latest Harry Potter screenplay and an organic night sky blanket for building the best pillow forts with.
A jumbo giraffe to turn their bedroom into a zoo and the most stylish children's bicycle.
A breakfast playset to inspire their inner chef and a jumbo wooden bulldozer.
Their very own dragon to inspire fantasy play-time and a prim-and-proper tea set for the mini anglophile.
A play sandwich so real they might try to eat it and a mini teepee to turn into their private hide-away.
An illustrated story of one of the world's most famous authors and a wooden cell phone powered by imagination.
A feather-trimmed dress for special occasions and felt croissants for the mini Parisians.
Vintage-inspired play food and the perfect kitchen to "cook" it in.
Teach them to clean with this toy broom set and inspire their creativity with this book on women artists.
The cutest puffy coat she'll ever own and a farmer's market delivery bike to inspire their love of local food.
The most luxurious stuffed elephant to cuddle with and an amazing dollhouse that'll inspire endless playtime.
Need more gift ideas? Check out my Gift Guide For Her and For Him too!