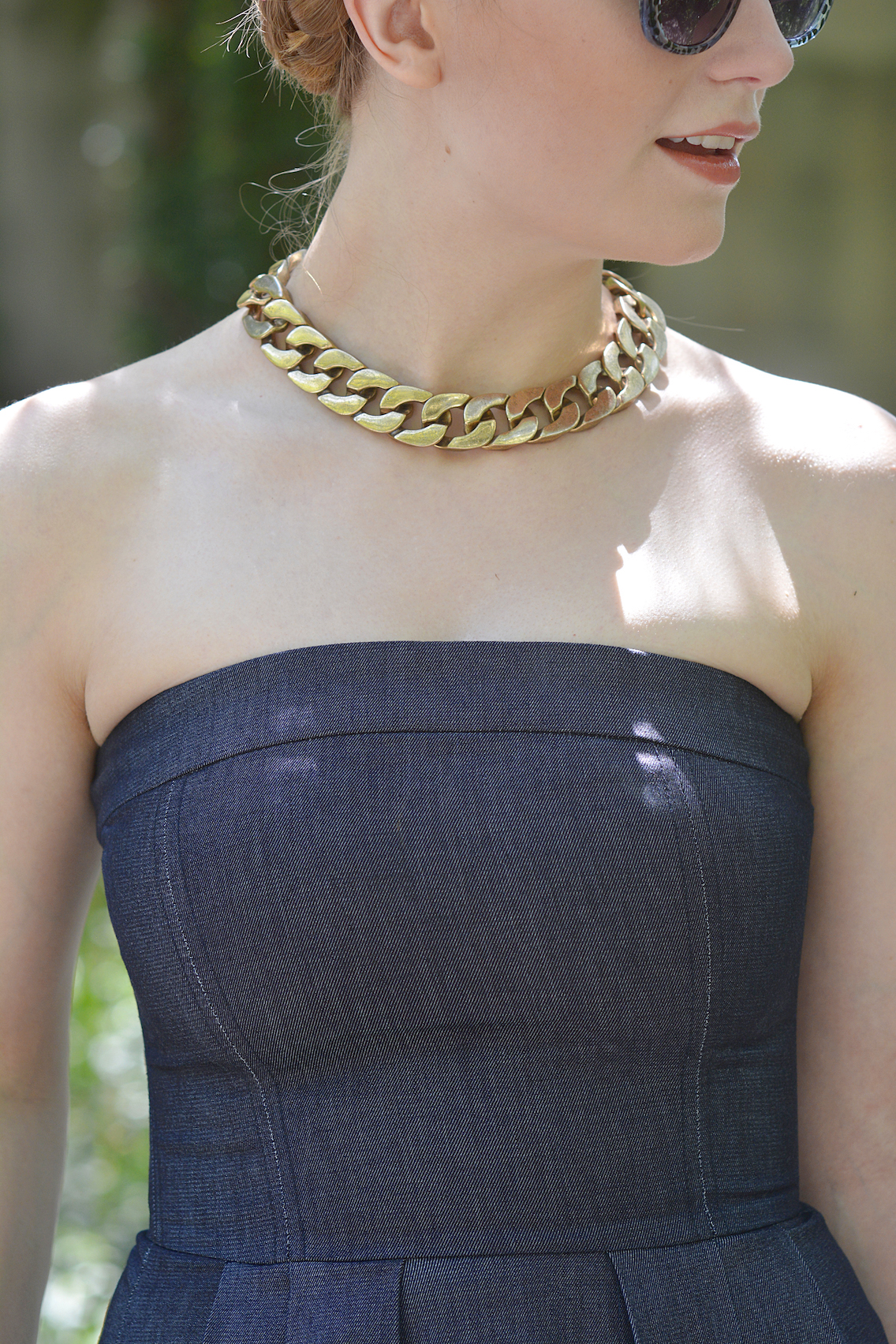 "I think denim is something everyone feels comfortable in. It's kind of my uniform, really."
— Clemence Poesy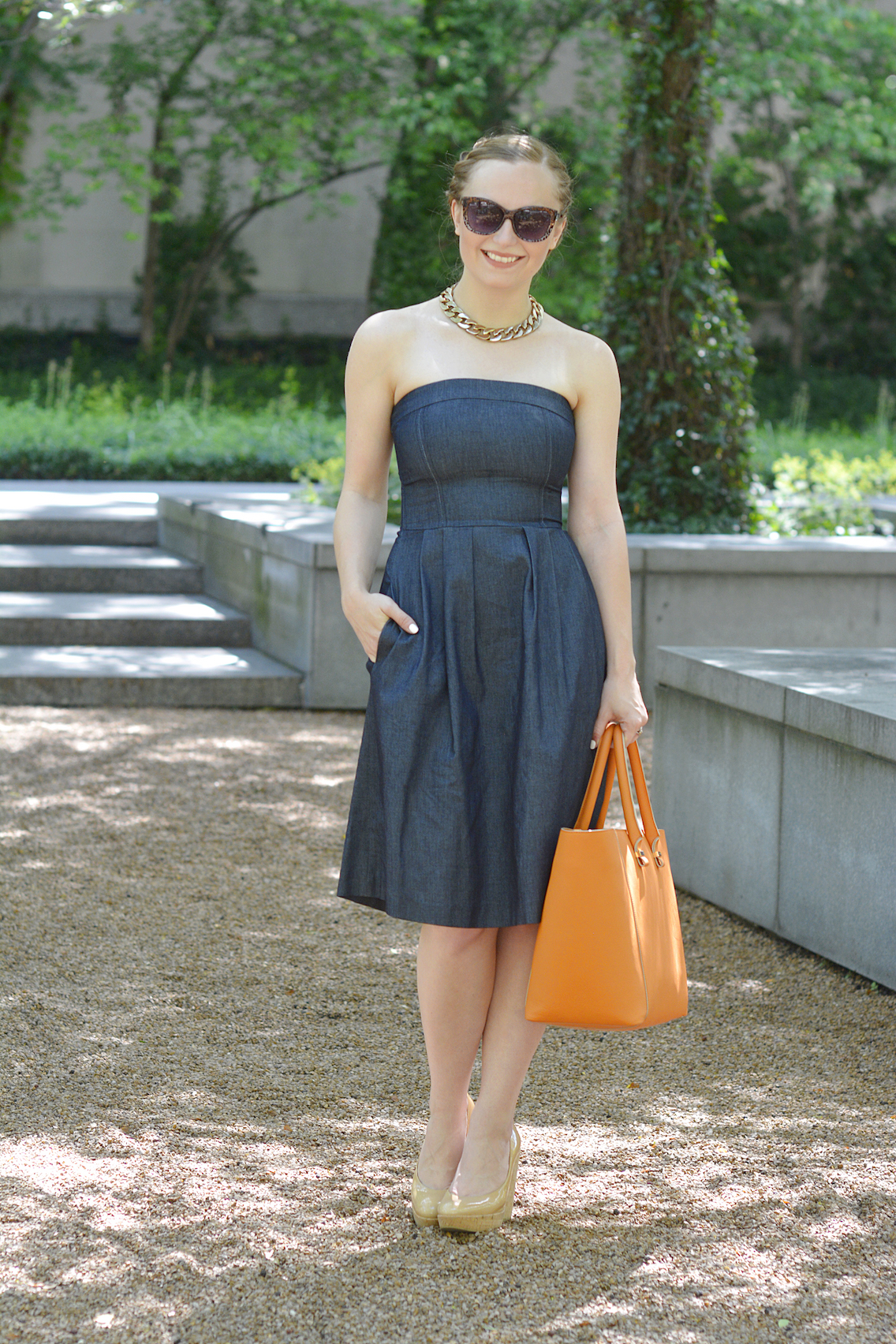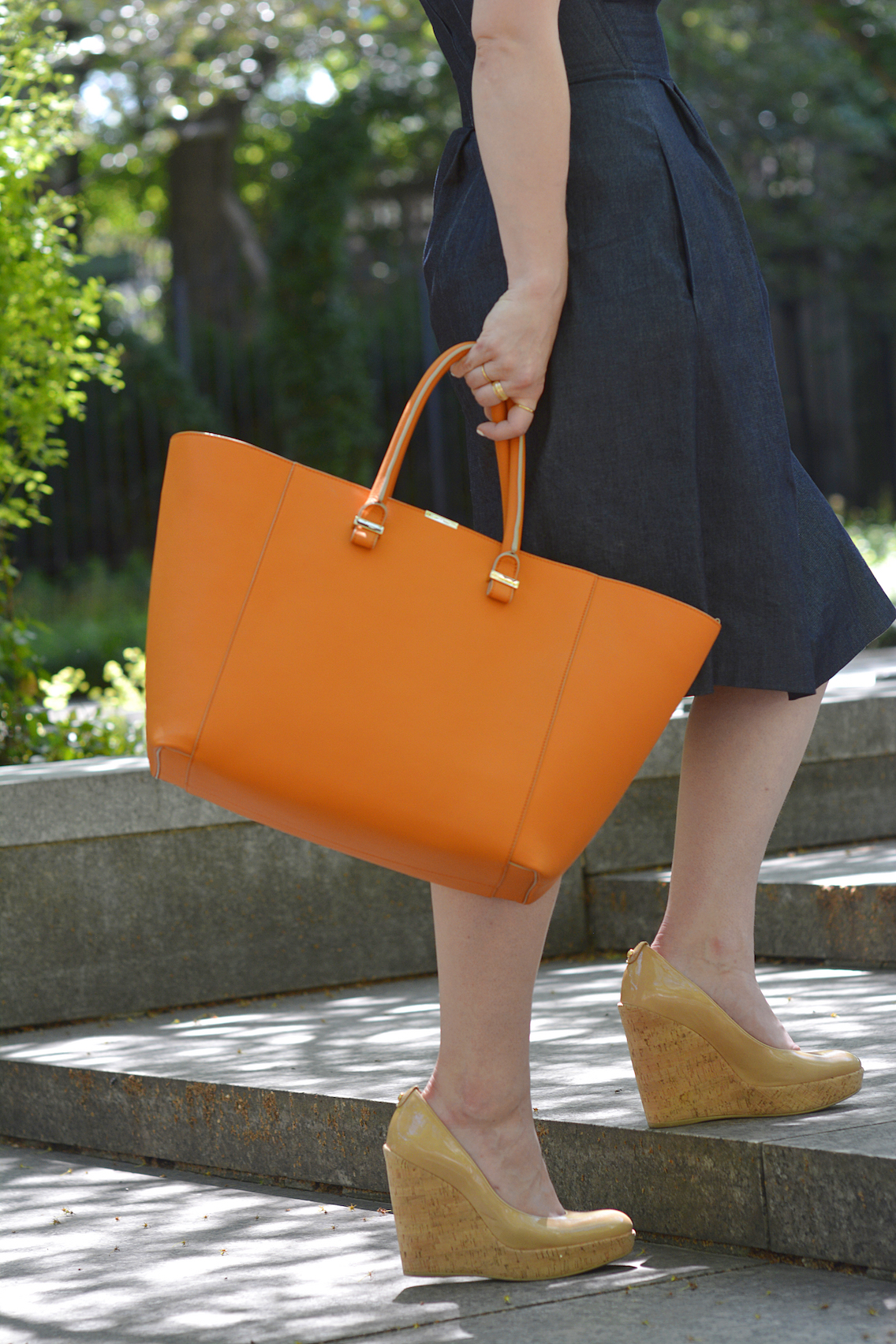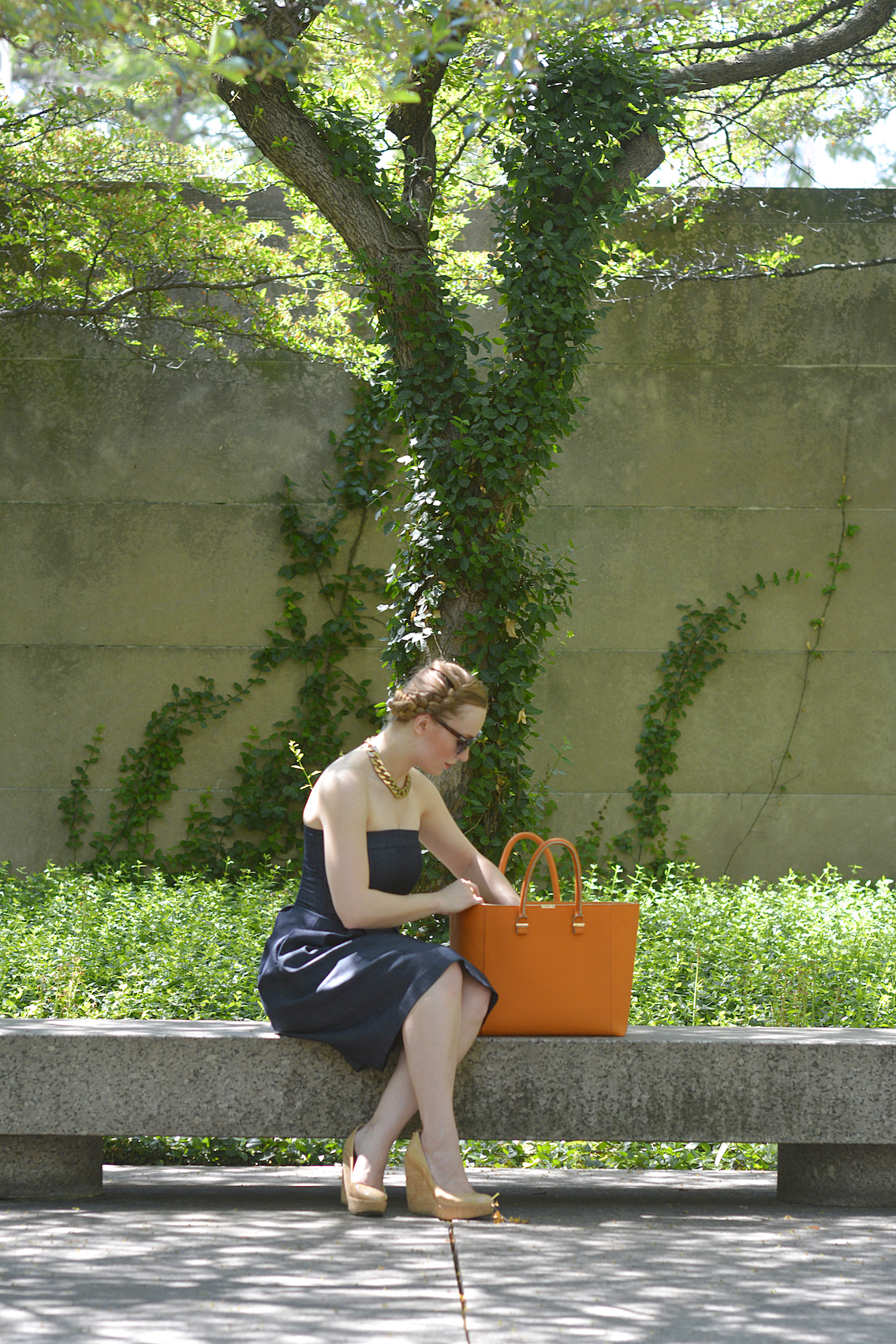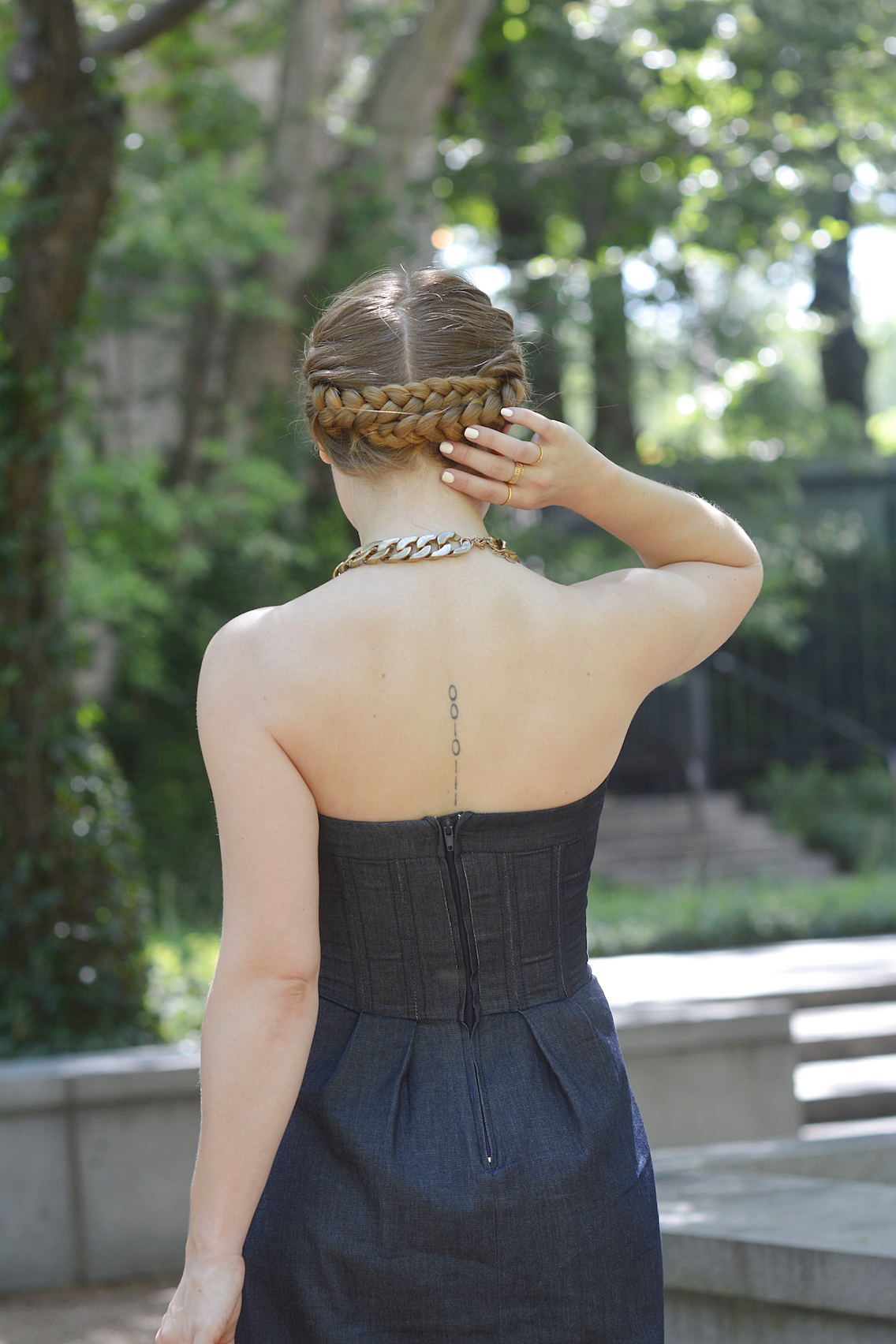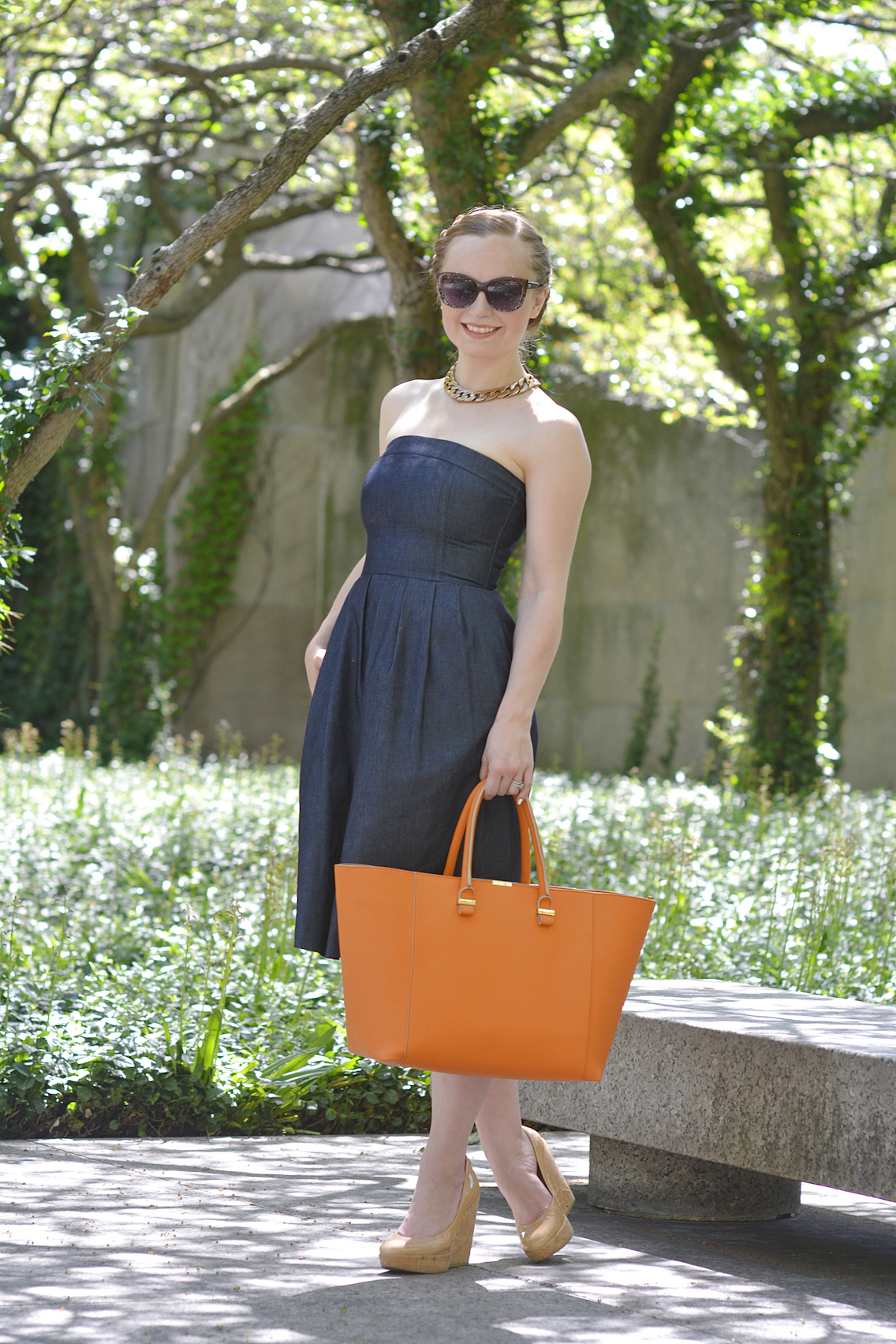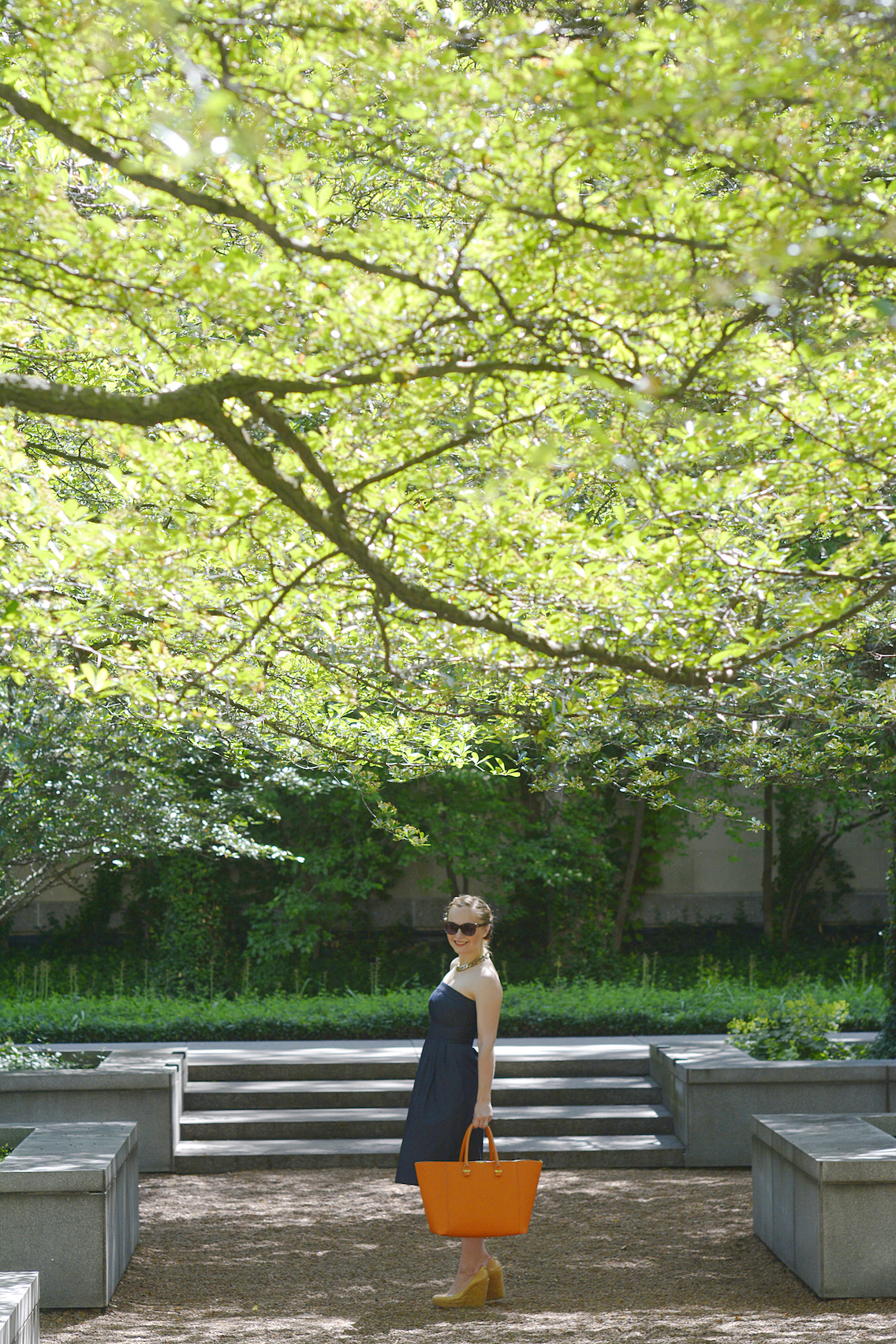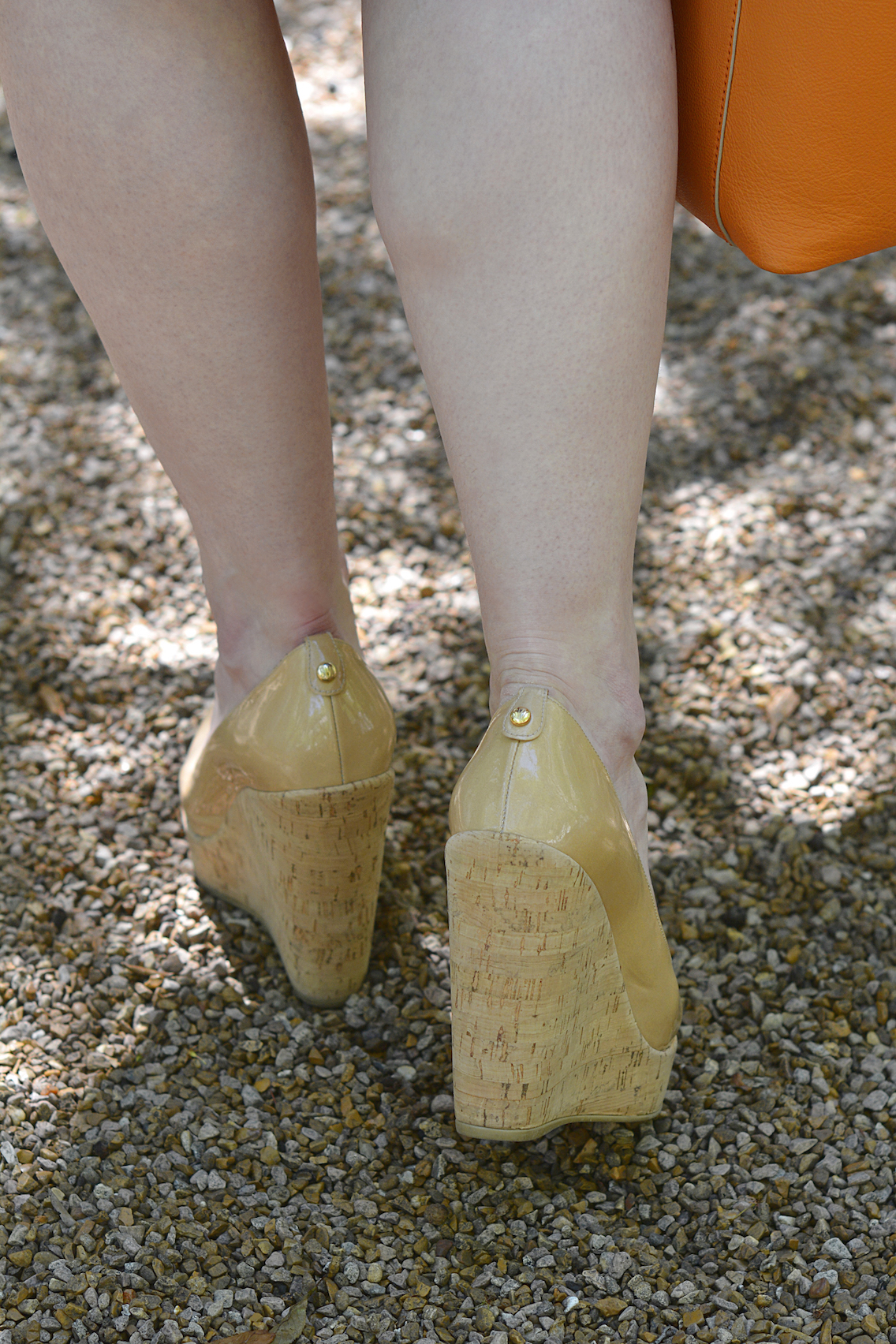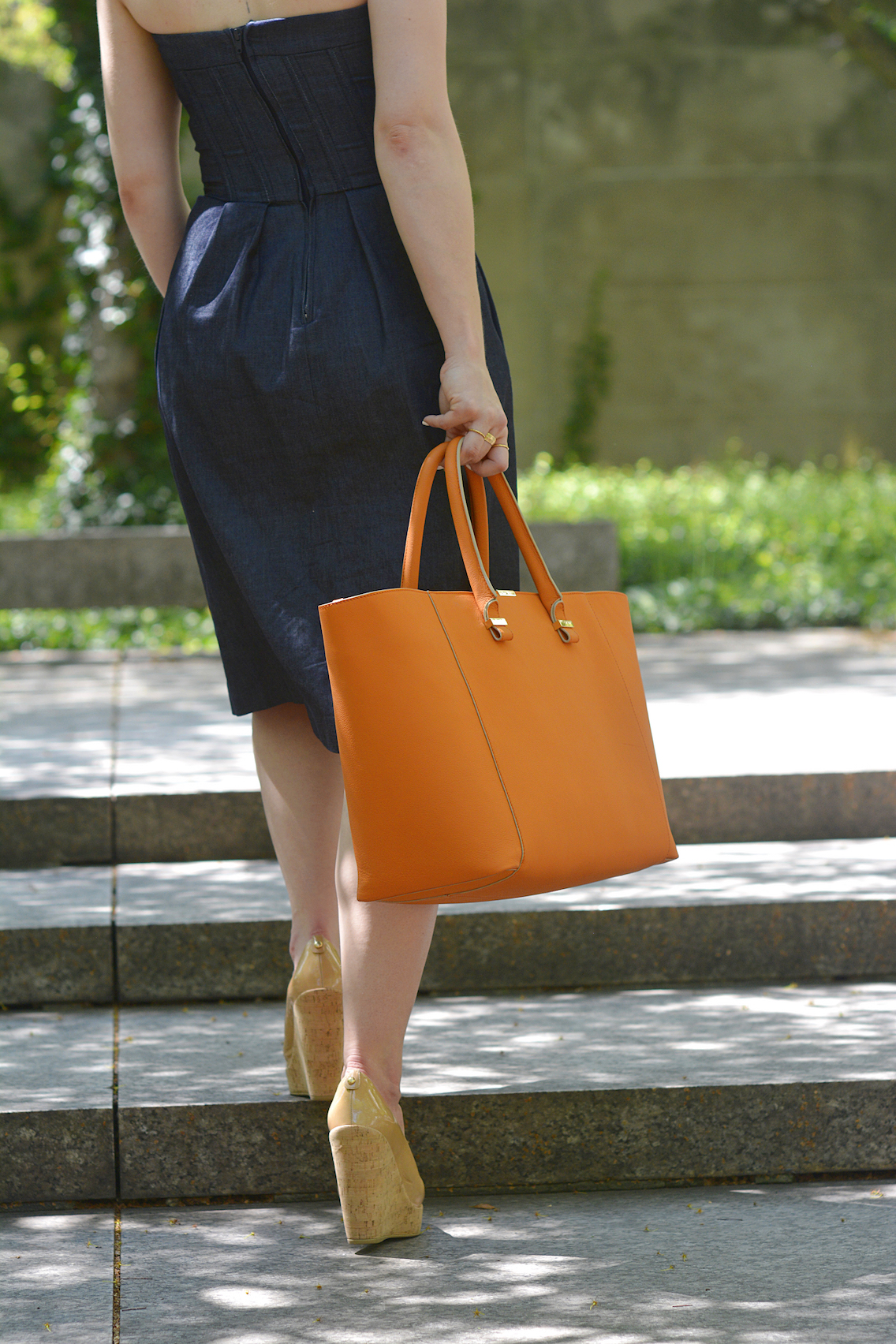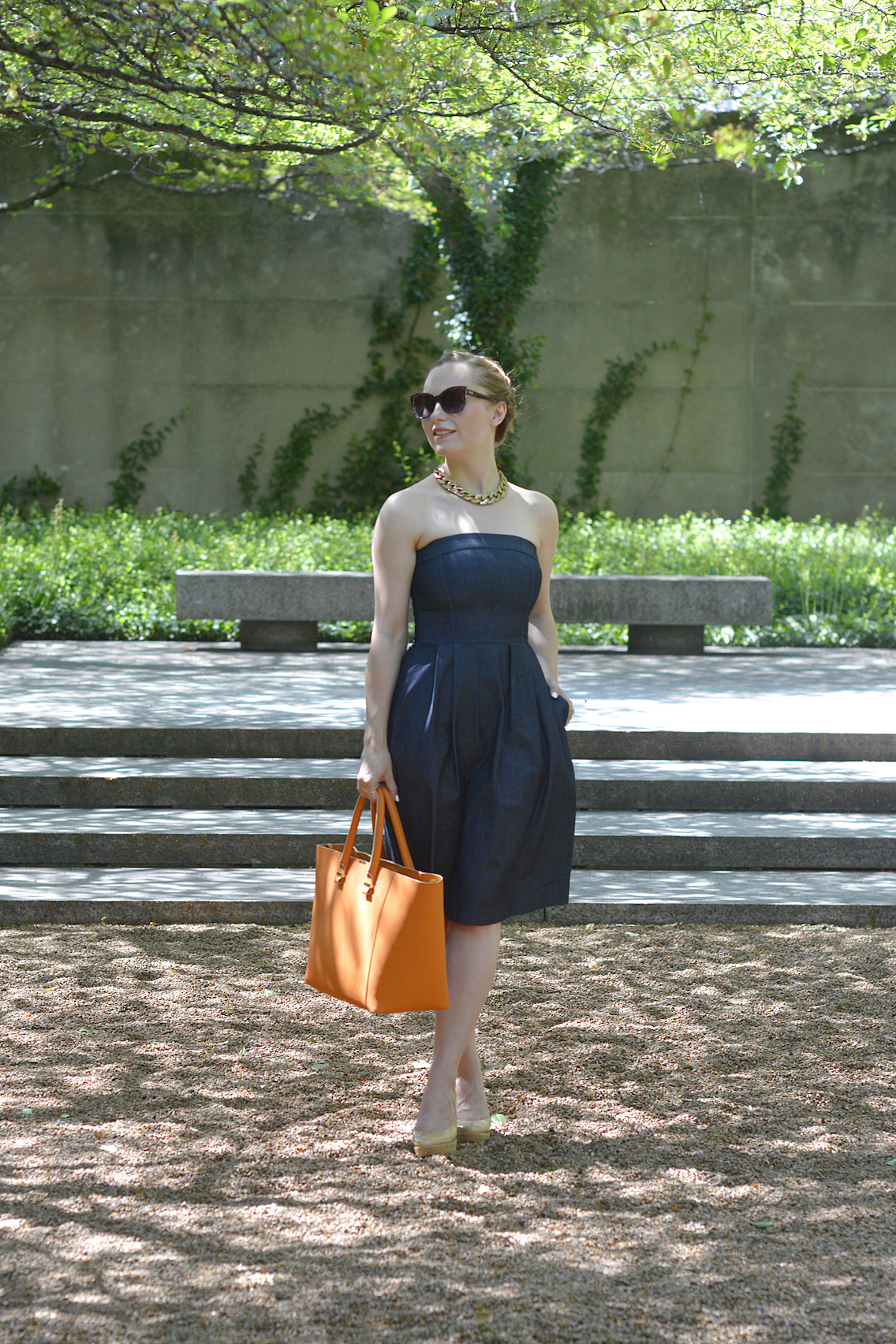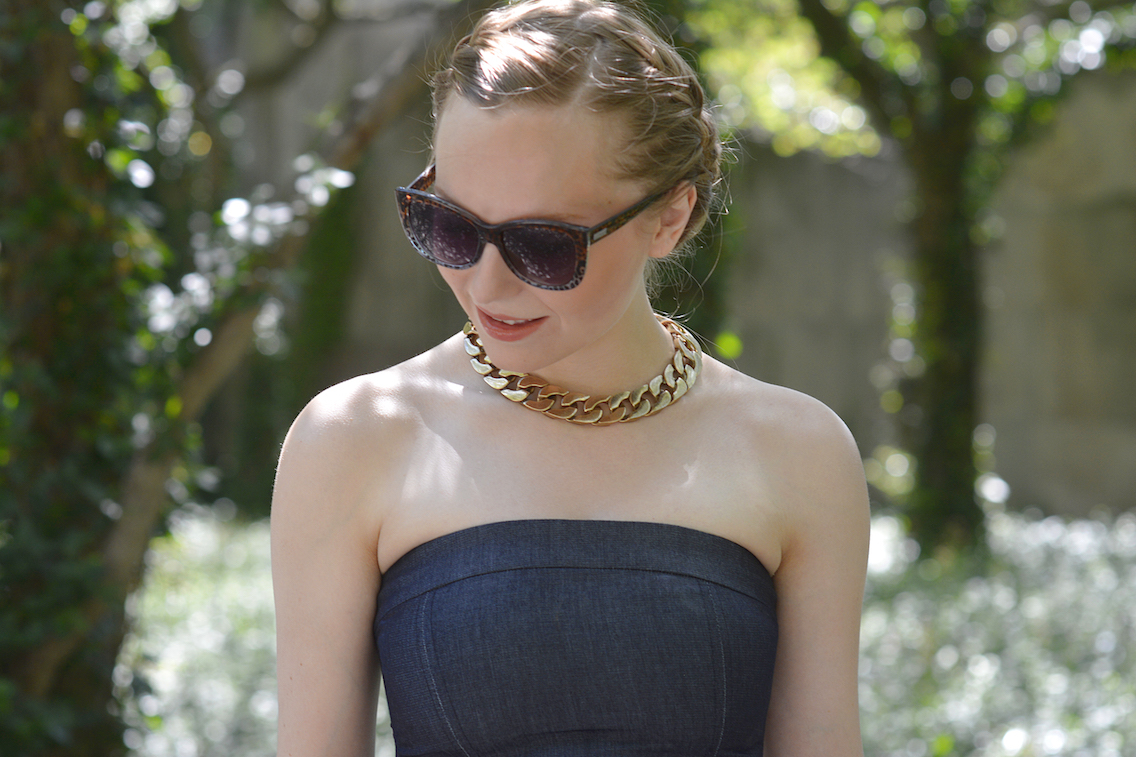 SHOP THE LOOK:
Dress – Zara (similar) || Wedges – Stuart Weitzman 'Corkswoon' || Tote – Victoria Beckham 'Liberty' (obsessed) || Sunglasses – Le Specs || Necklace – Zara (similar) || Rings – Tiffany & Co., Vintage & Forever 21 || Nails – CND VinylLux in Cream Puff || Lips – Burberry Beauty 'No. 1 Rosewood'
Photos courtesy of beautiful blogger Anna
Last summer this simple denim dress was basically my uniform. It goes with everything, is sooooo hilariously comfortable to wear, AND has pockets.
It's basically blue jeans for the girl who likes to be dressy*.
*pun most certainly intended!
So you had to know that eventually I'd pair my favorite wear-everywhere dress with my favorite all-purpose tote. This combination is so practical but still stylish — I can feel like ME without resorting to my off-duty uniform. It's what I like to call the "style blogger sweet spot", a perfect mixture of style AND reality. Because the truth is, I'm not shooting for the pages of Vogue — I'm shooting for me. And my priorities most often are comfort and functionality first, style second. So I just love a chic outfit that hits all of my practical wardrobe requirements at once!