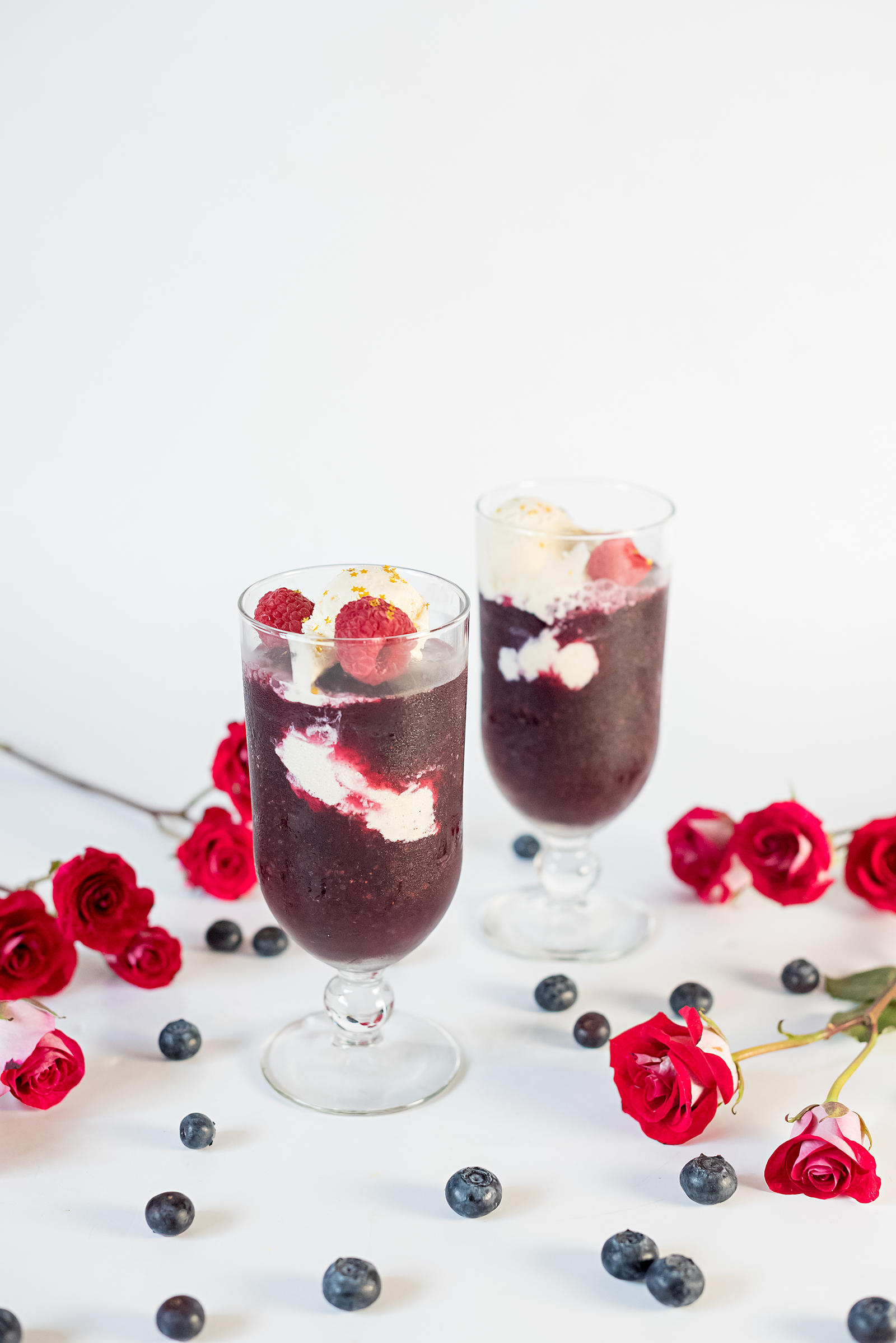 Happy Memorial Day!
It's looking to be a positively beautiful day here in Chicago so before Hubby and I head out to enjoy it (feel free to follow along on Snapchat: Sed_Bona) I wanted to share my absolute favorite Memorial Day recipe with you: Rosé Slushie Floats!
Quick, easy, boozy, delectable, delicious, and down-right simple to make. And downright addicting to slurp on!
These playful slushie floats are a drool-worthy combination of summer cocktail and hot weather dessert — part ice cream, part berry rosé slushie. All made from ingredients you can run and grab at the store RIGHT NOW!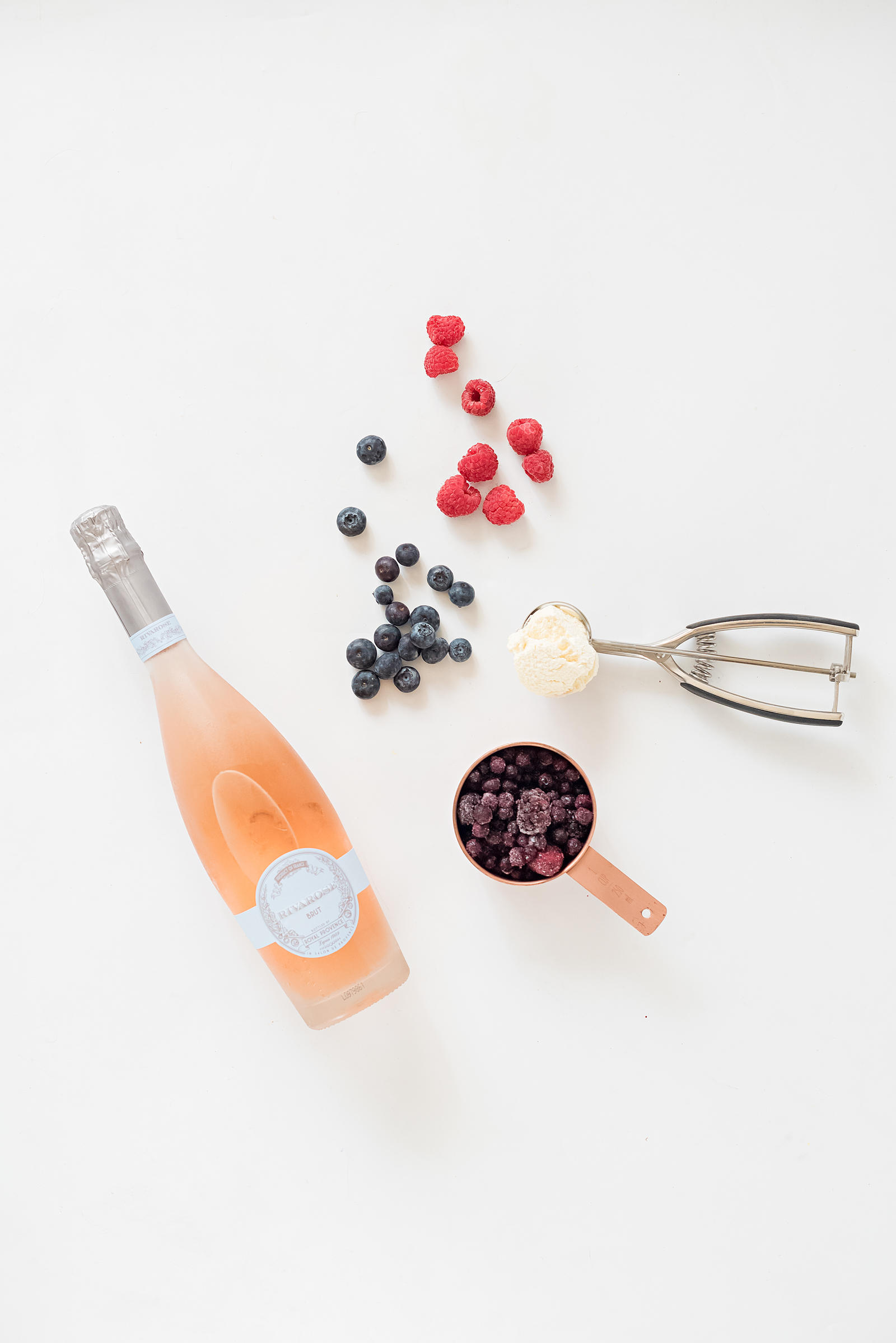 Rosé Slushie Floats
2 Servings
1 Carton Vanilla Ice Cream
1 Small Bag Frozen Mixed Berries (or Frozen Raspberries)
1 Bottle Rosé Wine
1 Handful Fresh Berries
1 Handful Ice
Edible Gold Stars for Garnish
In a blender combine the bag of frozen berries with half the bottle of rosé. Add fresh berries and ice and blend until you have a desirable "slushie" consistency. To serve pour half the slushie mixture into the bottom of tall parfait glasses. Add a large scoop of ice cream then top with remaining slushie mixture. Add one more scoop of ice cream and sprinkle with gold stars if you're feeling festive.
Slurp and enjoy on a sunny patio with friends!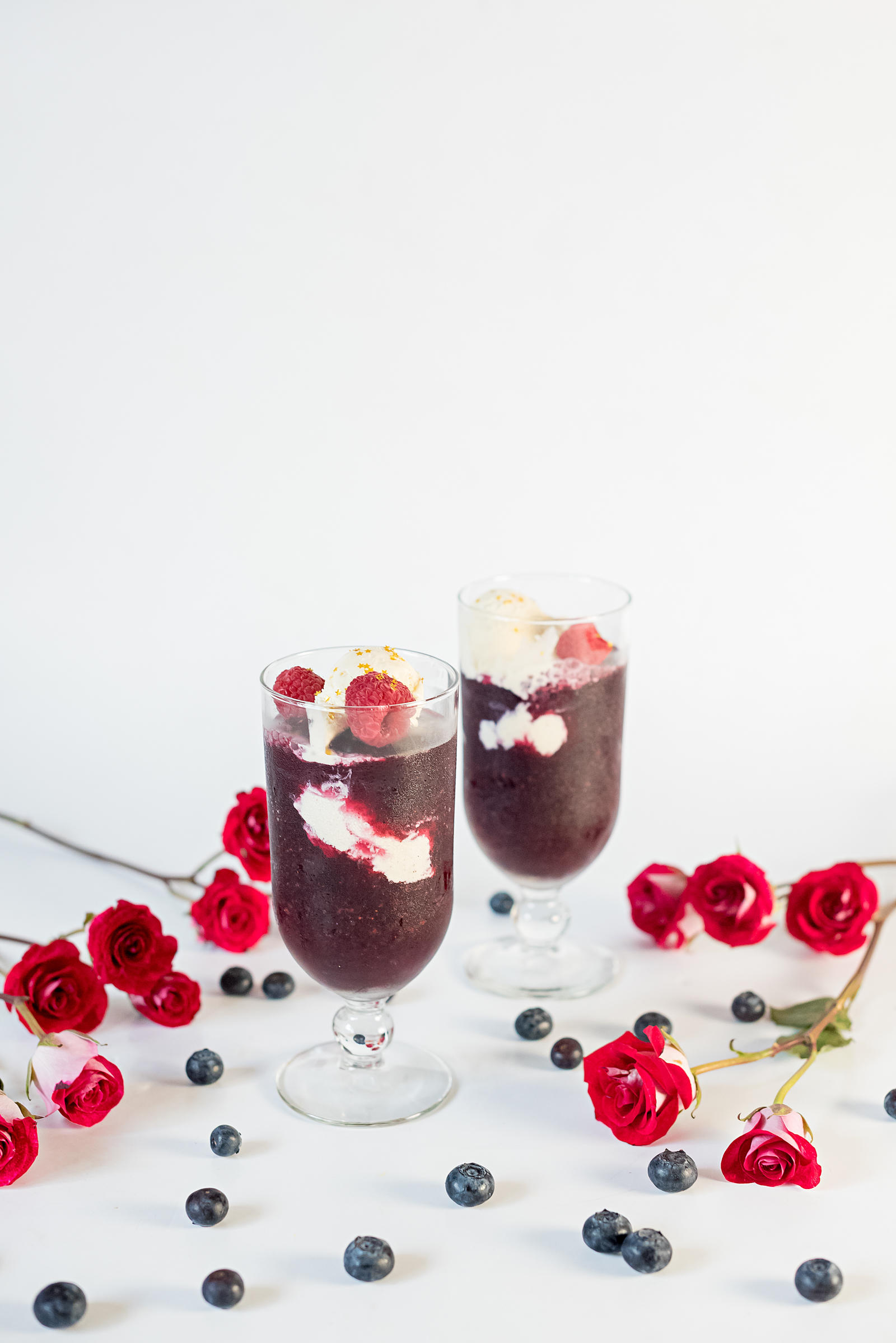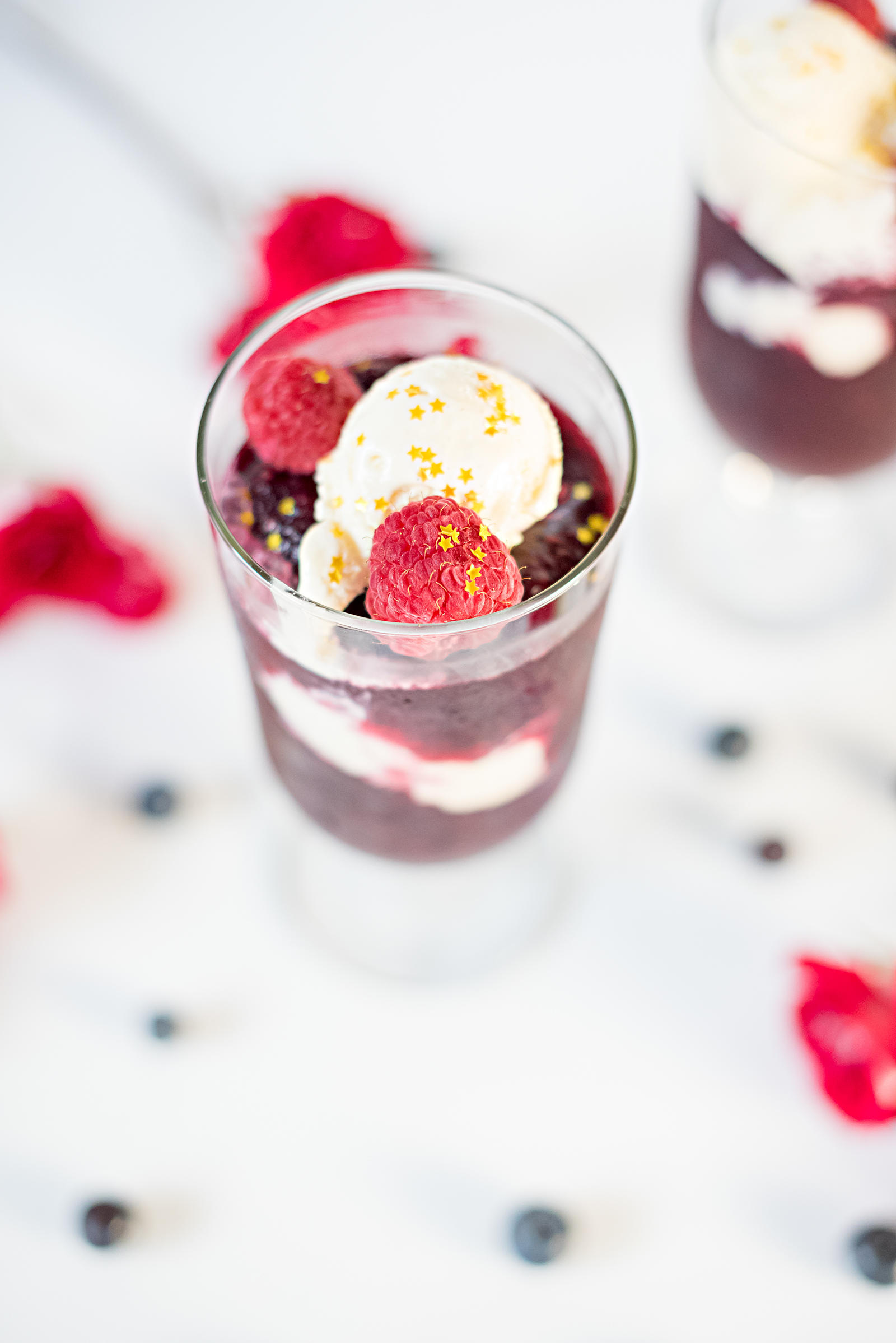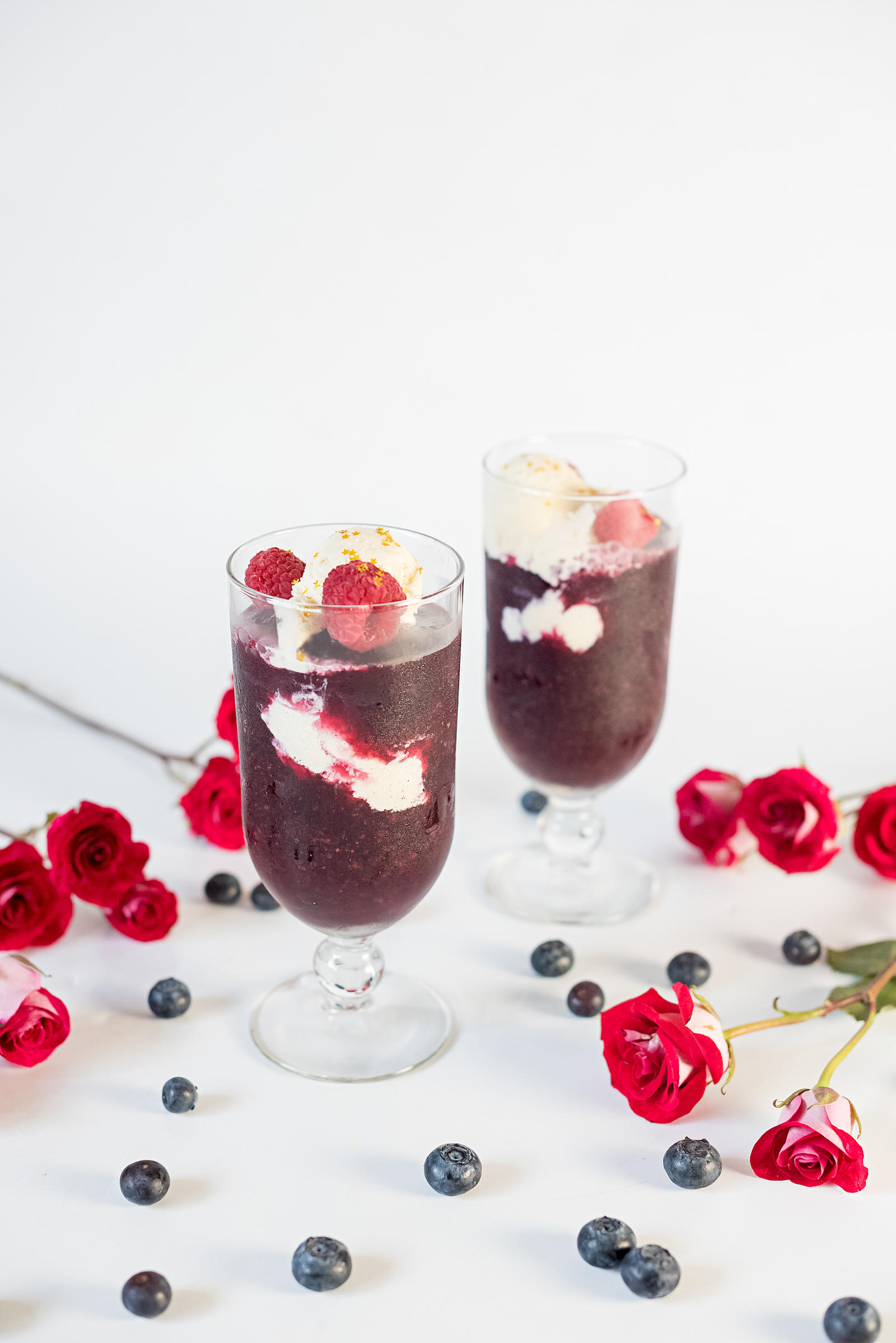 (P.s. this is what happens when you ask your sister to come over to help you shoot a recipe — she rearranges your blueberries when you aren't looking!)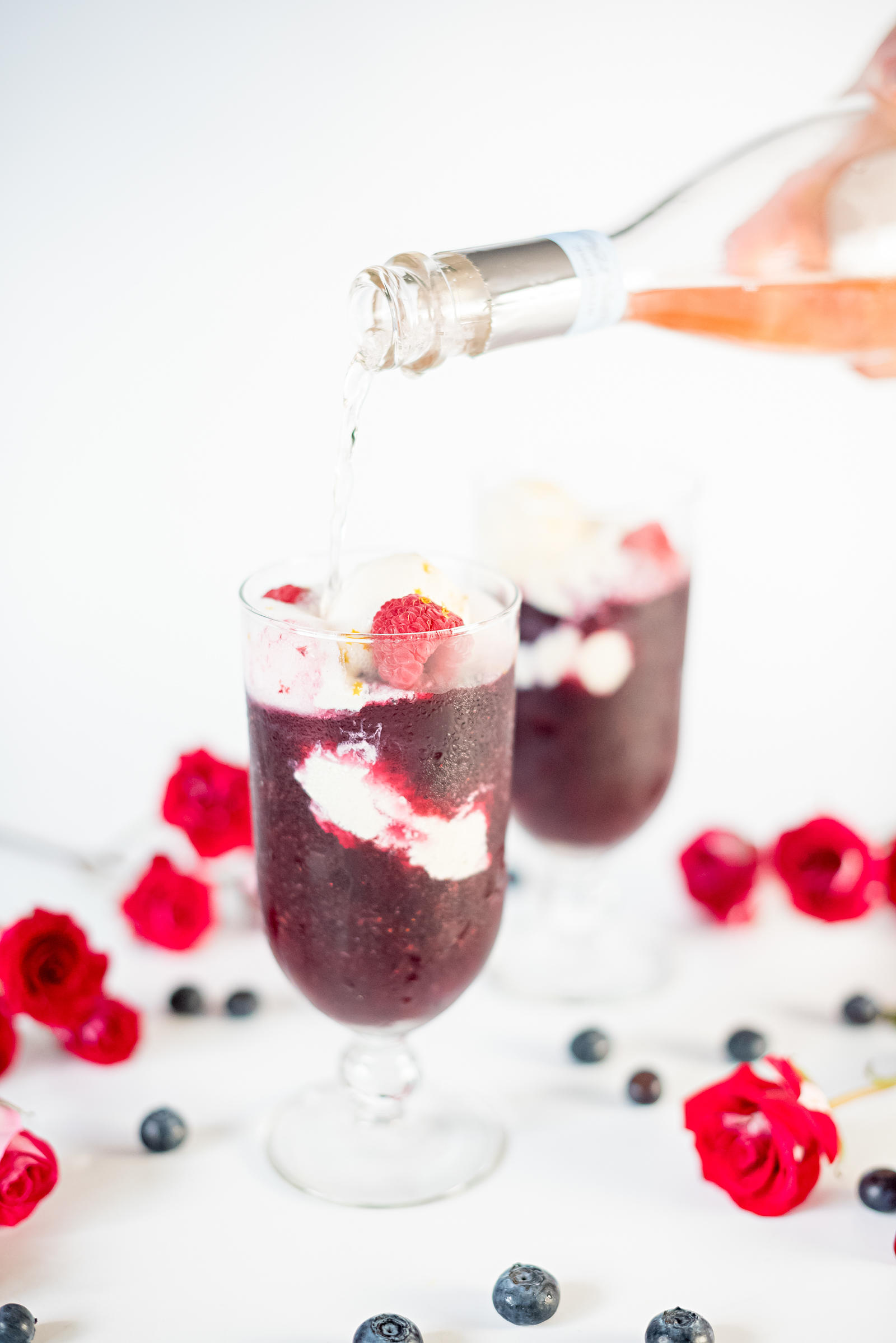 Pro Tip: Top your float with an additional pour of rosé to make it extra foamy and delicious!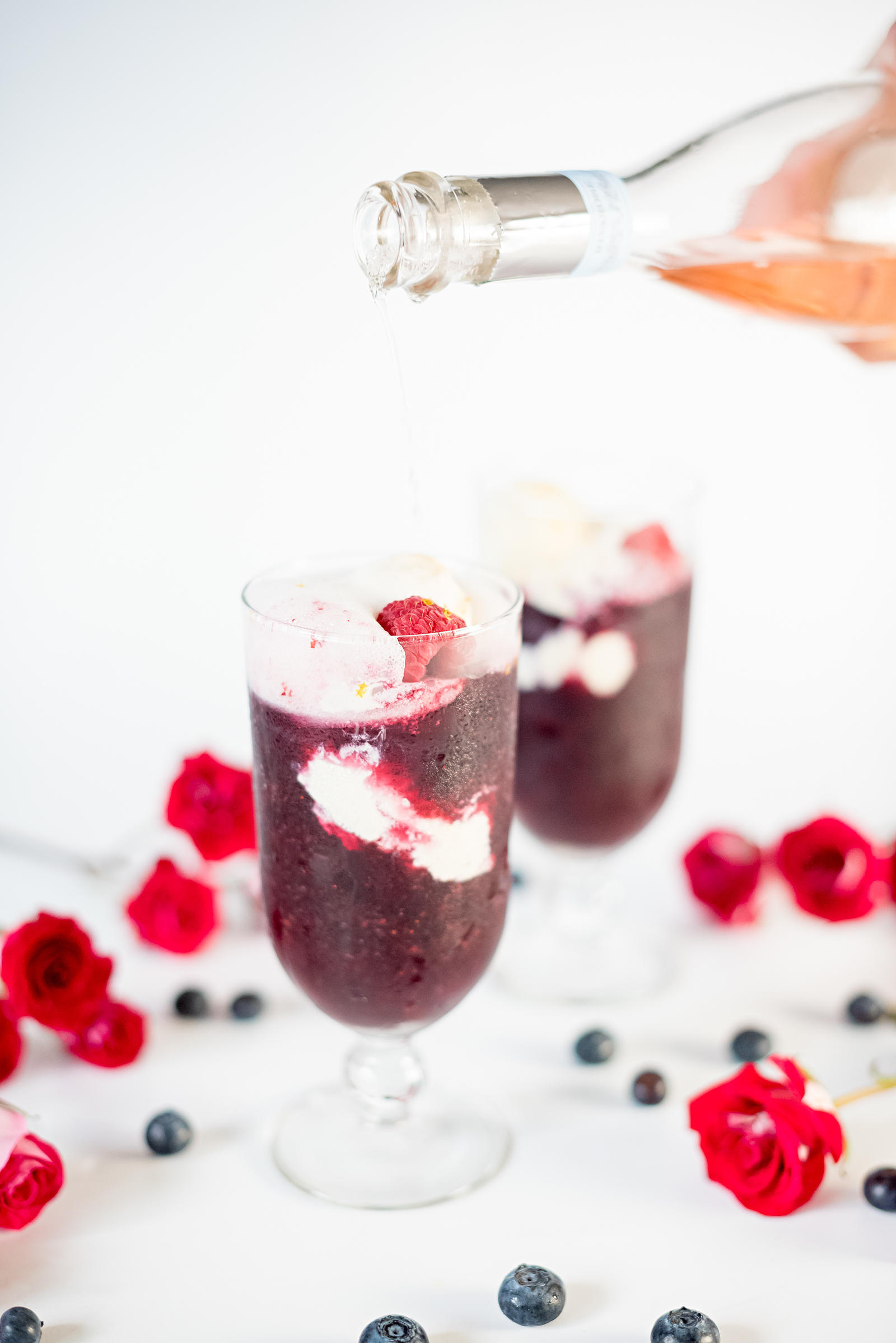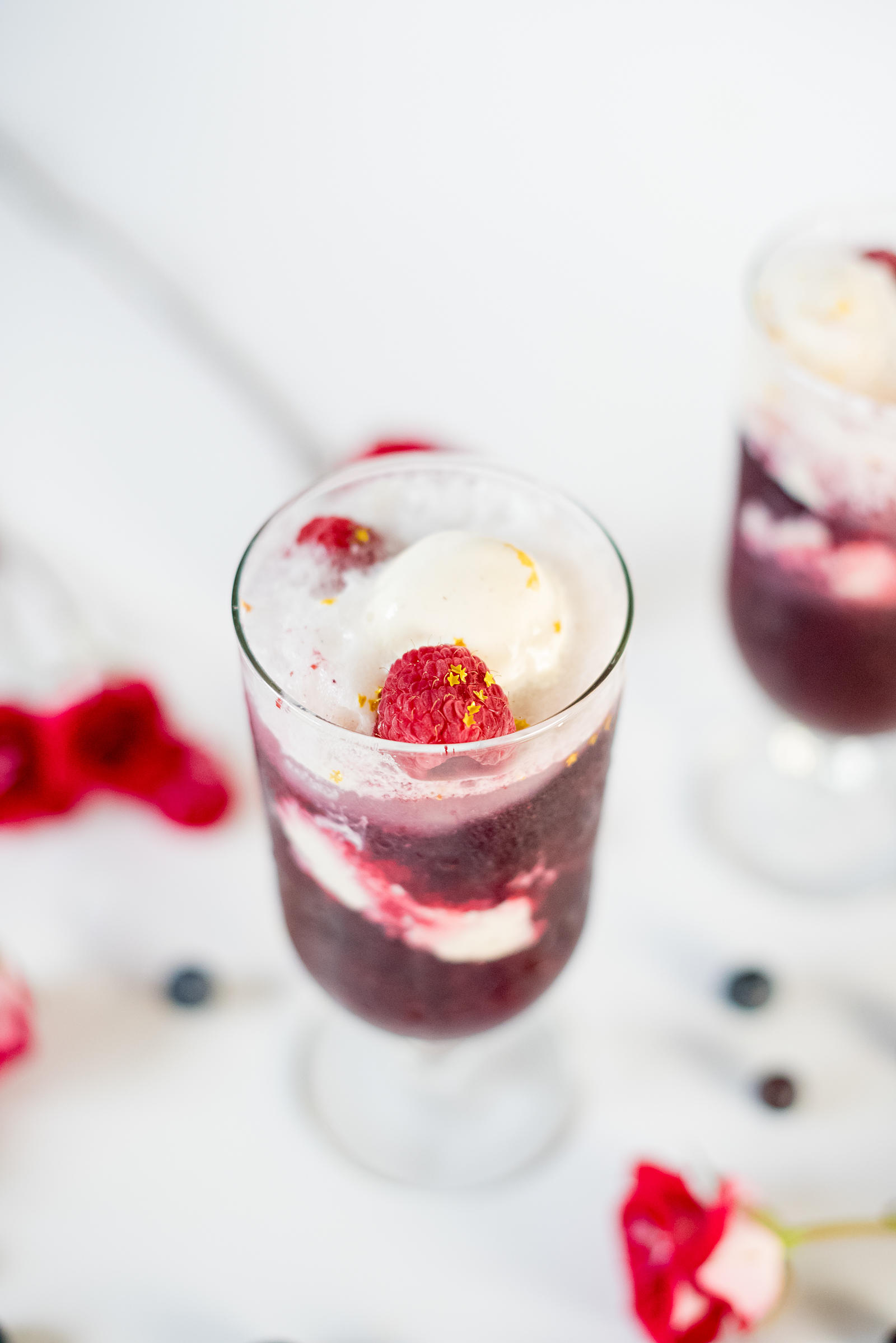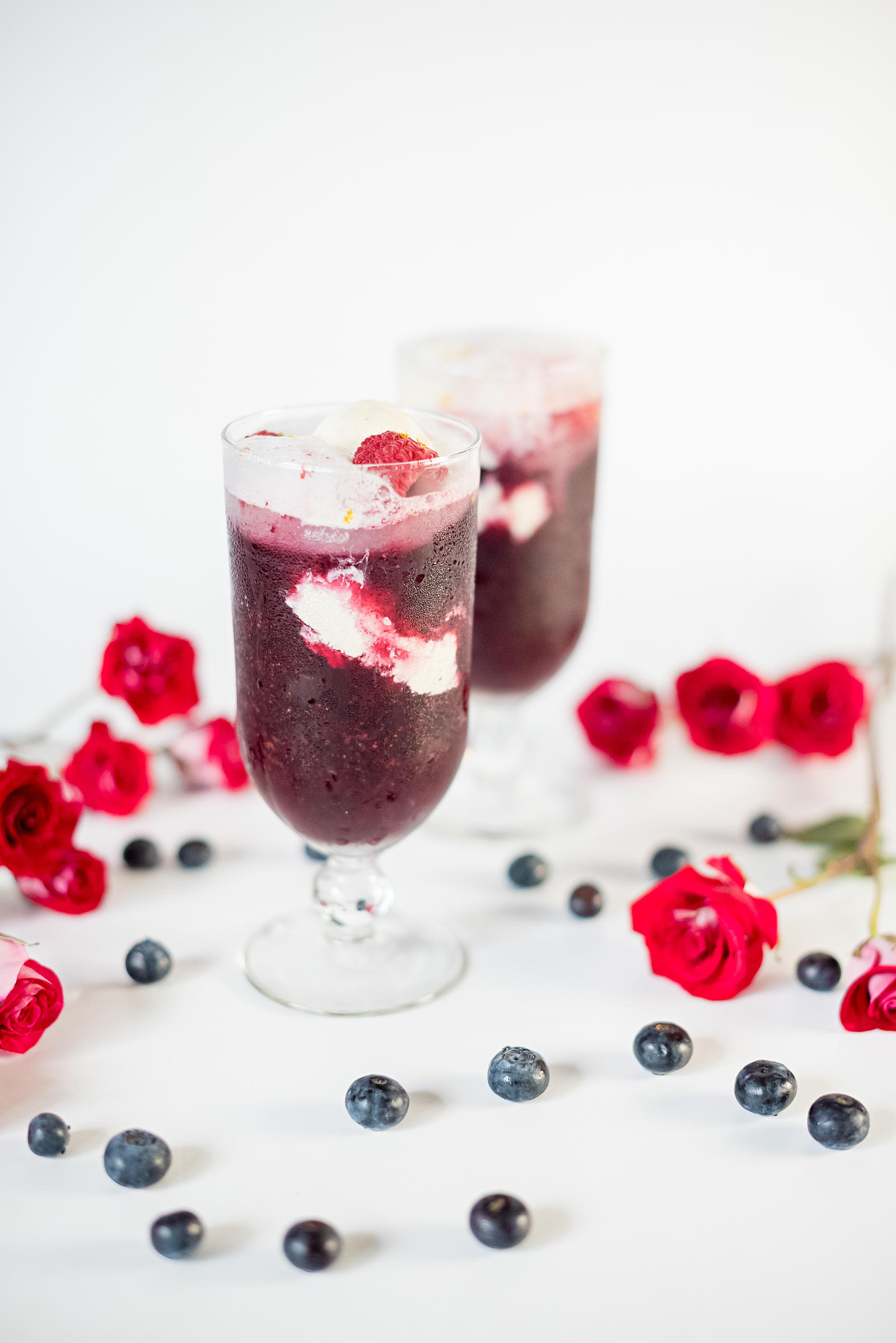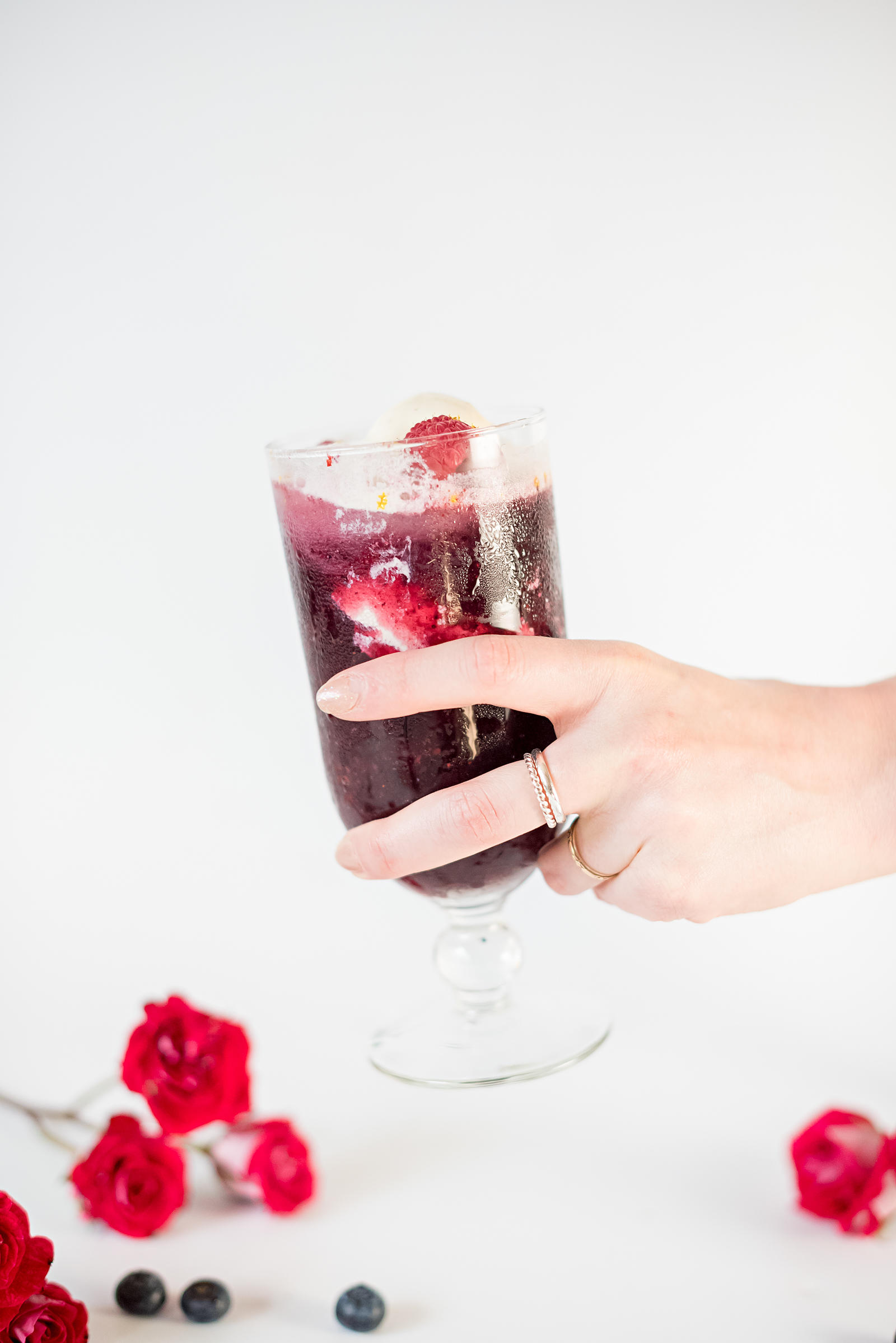 Don't forget to share your Rosé Slushie Float photos with the #SedBona tag on Instagram and Twitter!