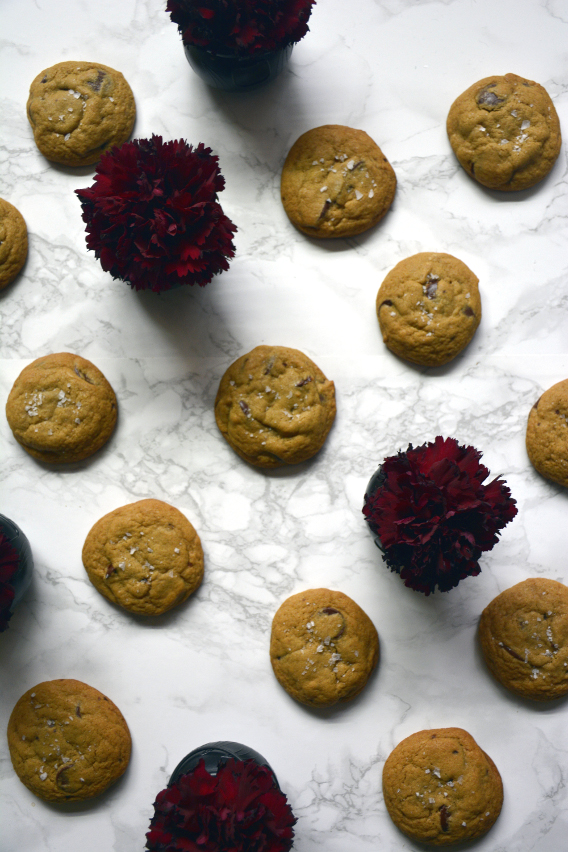 After having lunch with the girls at Summer House a few weeks ago, I couldn't stop thinking about their amazing food, but most especially their ENORMOUS cookies!
Rice Crispy Chocolate Chip, Snickerdoodle, Apple Cinnamon…
I haven't met a cookie of theirs that I haven't instantly swooned for, but it's the Sea Salt Chocolate Chip Cookies that have me dreaming of my next visit.
Oddly enough, I had never had a sea salt chocolate chip cookie before Summer House, but the bright, beach-y combination of sweet and salty has haunted me since my first nibble back in February. I wanted so badly to recreate the flavors in my own kitchen — I first tried to adapt this famous recipe but waiting an entire day for the dough to chill was excruciating!
I knew I had to find a chocolate chip cookie dough that I could make in less than an hour and finally, after a long search, I found a true winner. My cookies are much smaller than Summer House's signature giant ones but this dough makes BIG cookies very well too.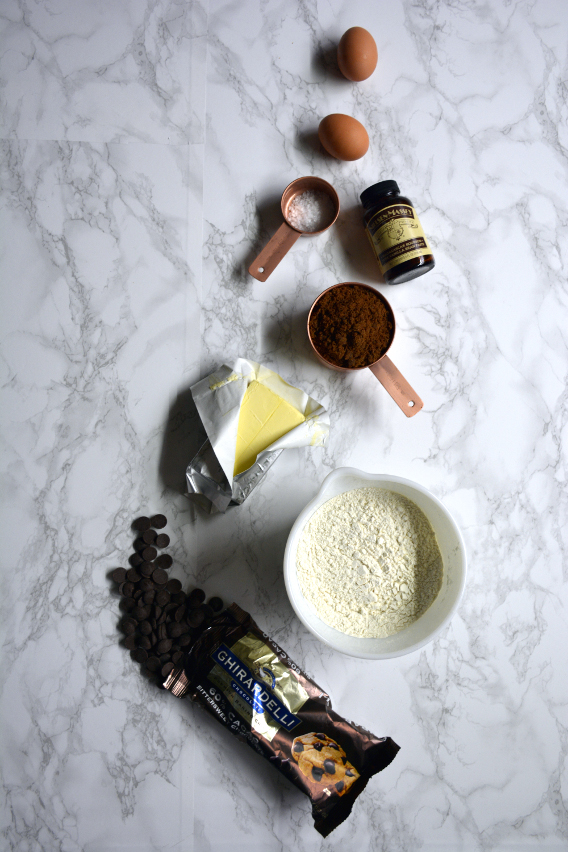 The ingredients are simple enough but using bittersweet chocolate chips is non-negotiable. Just trust me on this one.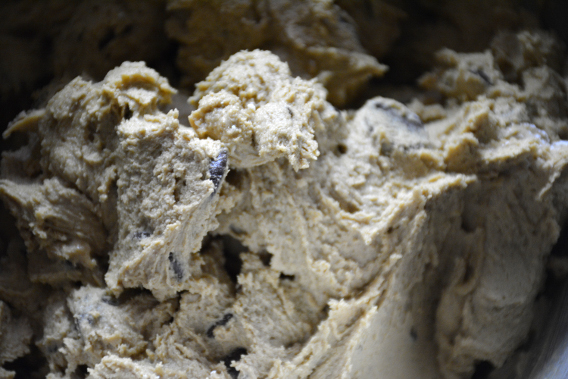 Is there anything sexier than a big bowl of chocolate chip cookie dough? #doubtful

Sea Salt Chocolate Chip Cookies
(Adapted from this brilliant recipe).
Makes 4 dozen.
1 Cup Butter, Softened
1 Cup White Sugar
1 Cup Packed Brown Sugar
2 Eggs
2 Tsp Vanilla Bean Paste*
3 Cups All-Purpose Flour
1 Tsp Baking Soda
2 Tsp Hot Water
1/2 Tsp Salt
2 Cups Bittersweet Chocolate Chips**
Sea Salt Flakes (for garnish)
Preheat oven to 350 degrees Fahrenheit (175 degrees C). Cream the softened butter for a minute or two (this step is optional but I think it makes for a smoother and more flavorful batter) in a standing mixer (or with a hand mixer). Mix in the white sugar and brown sugar and blend together until smooth and uniform. Beat in the eggs, one at a time, mixing thoroughly. Then blend in the vanilla. Scrap down the bowl and mix further.
Meanwhile dissolve the baking soda in the hot water then add to the batter with the 1/2 tsp of salt. Stir in the flour and chocolate chips and blend until evenly distributed. You can drop the dough by spoonfuls onto your cookie sheet but I prefer to get my hands dirty and roll balls of dough myself. Bake for 5 minutes, rotate cookie sheet and bake for another five minutes or so (roughly ten minutes total). Cookies are done when the edges are brown and the centers are mostly set.
*You can substitute vanilla extract but I highly recommend trying your baked goods with vanilla bean paste – it adds a richer flavor to doughs and also beautiful vanilla bean flecks.
**Try this recipe with bittersweet chocolate chips — you won't be sorry. The intense chocolate bite from the chips compliments the flaked sea salt topping so perfectly I really can't even recommend making these with semi-sweet. I know it sounds weird, just try it and see. The flavors will balance beautifully!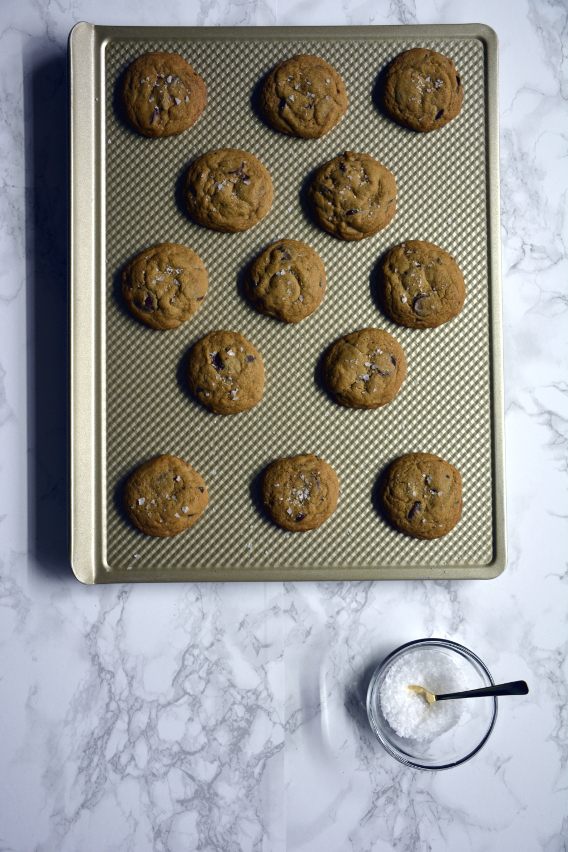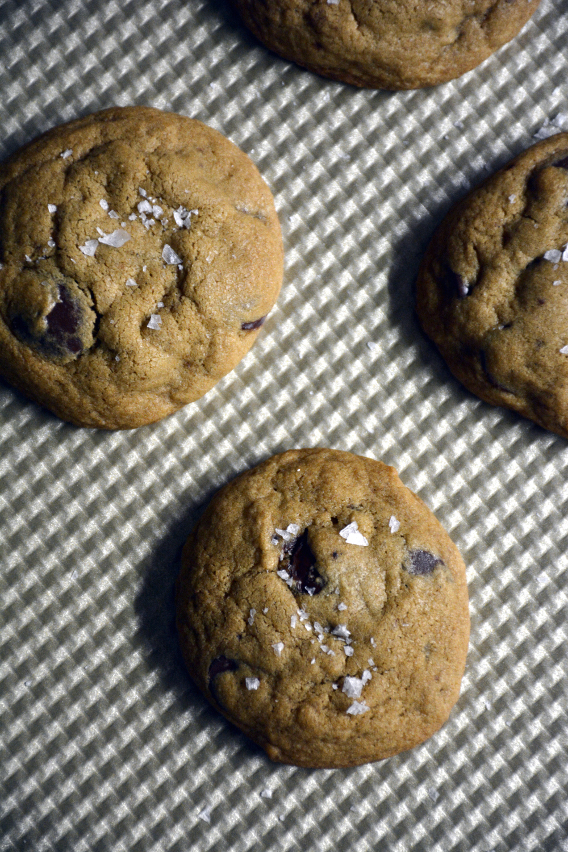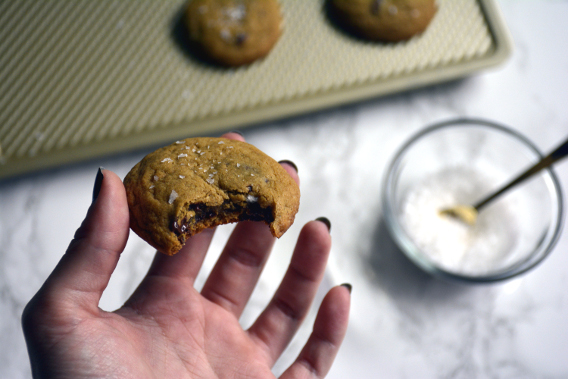 Nothing beats the crunchy yet gooey first-bite of a chocolate chip cookie straight out of the oven.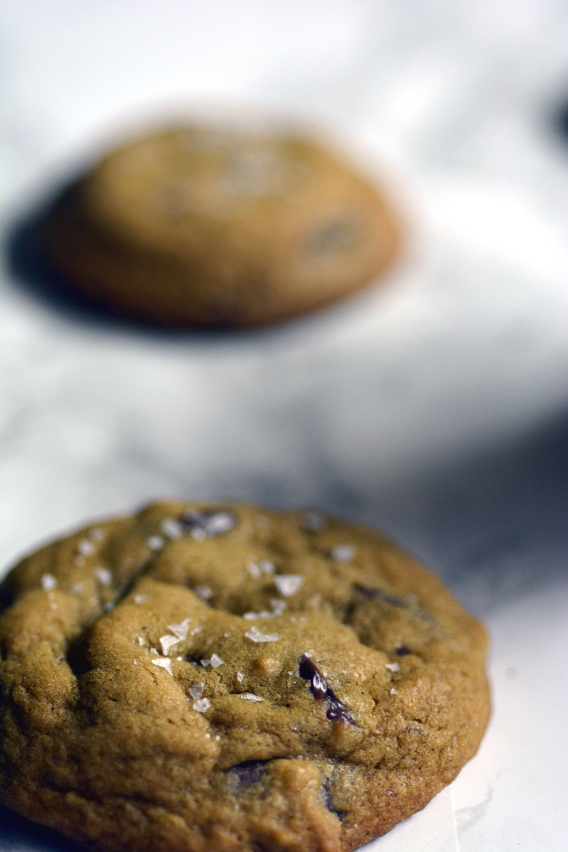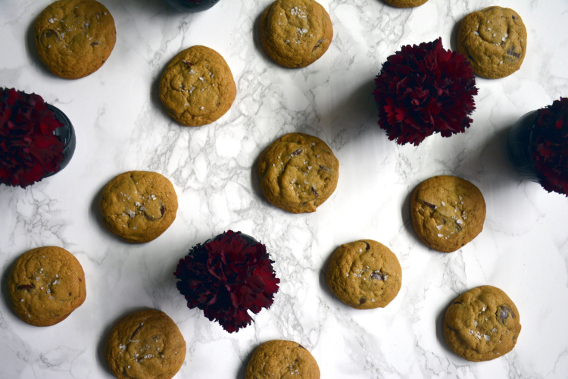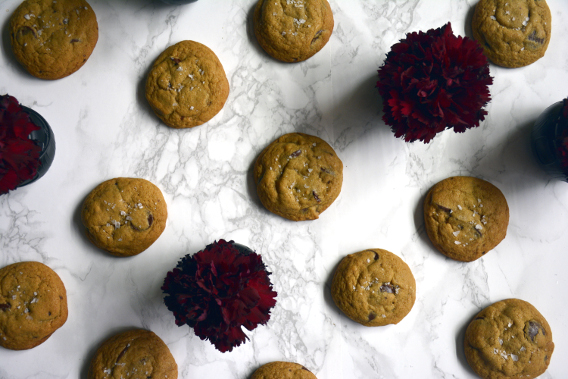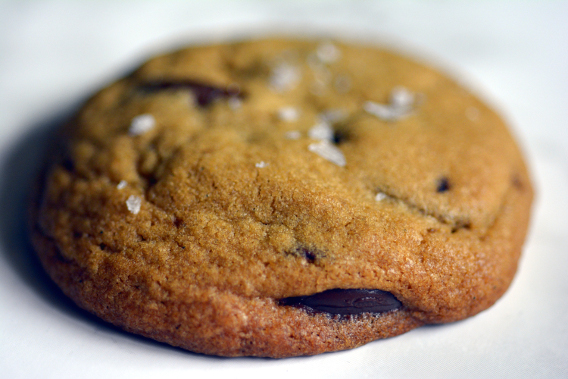 Hello beautiful! Be sure to try the original inspiration for these cookies at Summer House the next time you're in Chicago too.
Tag your sea salt chocolate chip cookies with #sedbona so I can see yours!