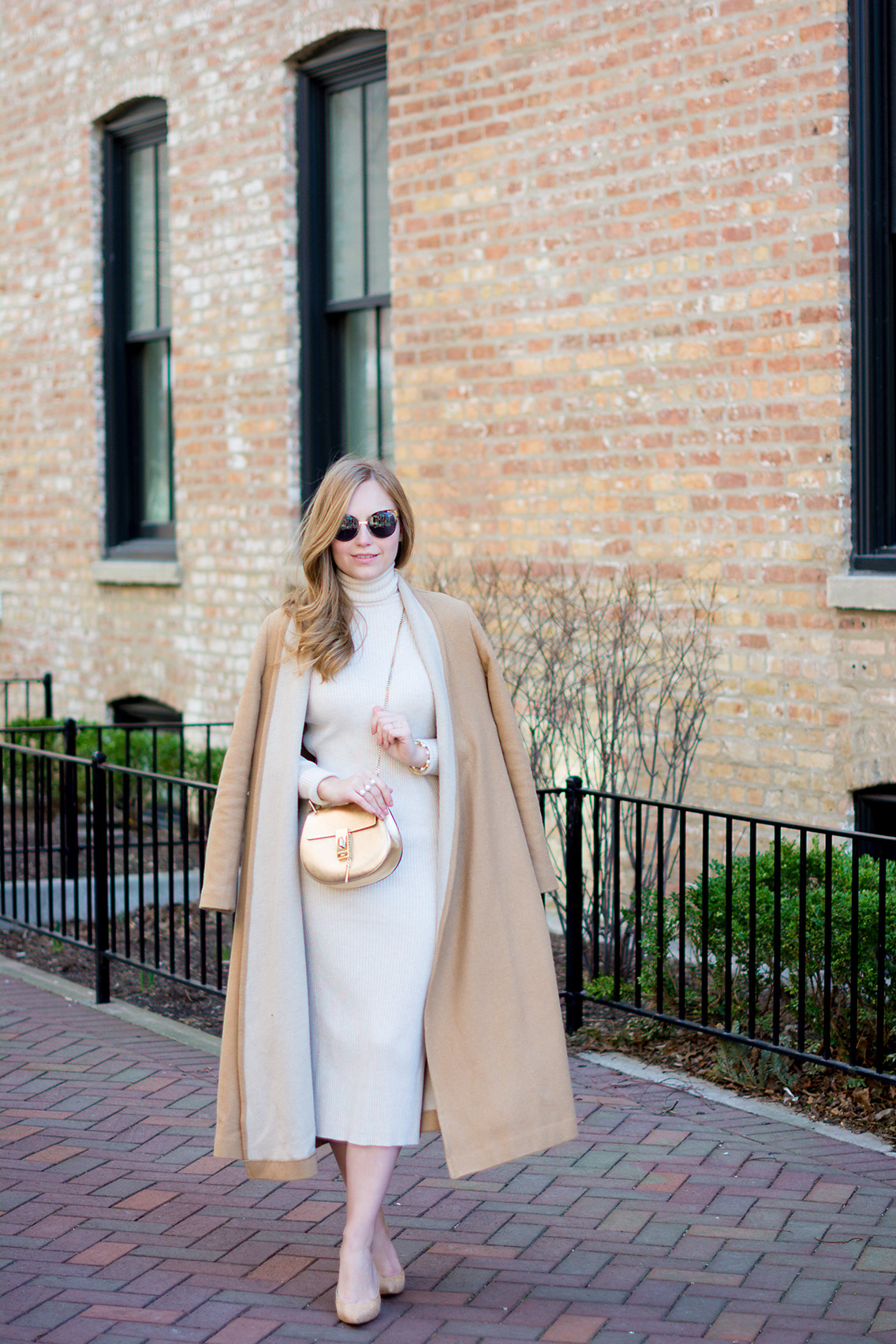 "Luxury is a state of mind."
–L'Wren Scott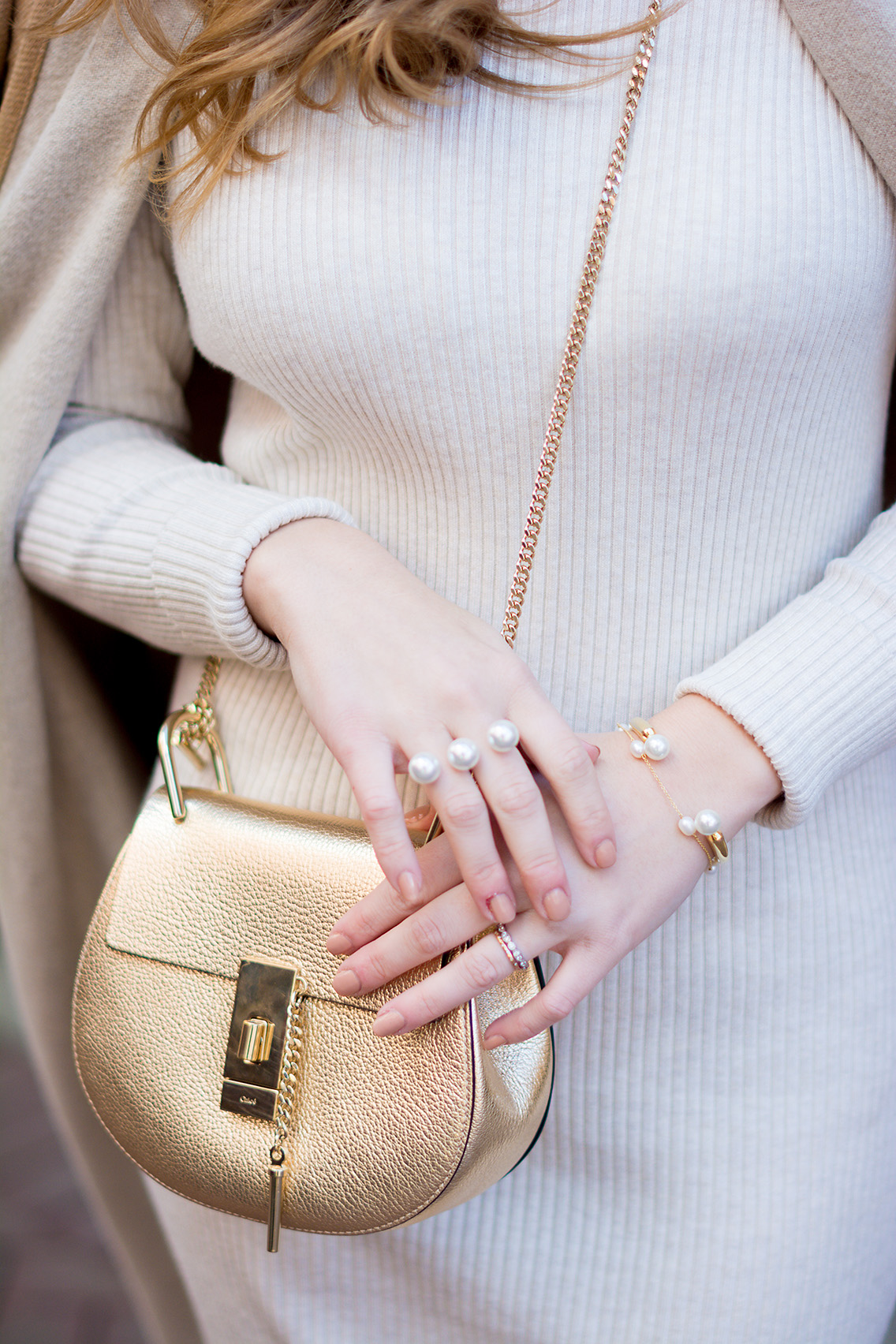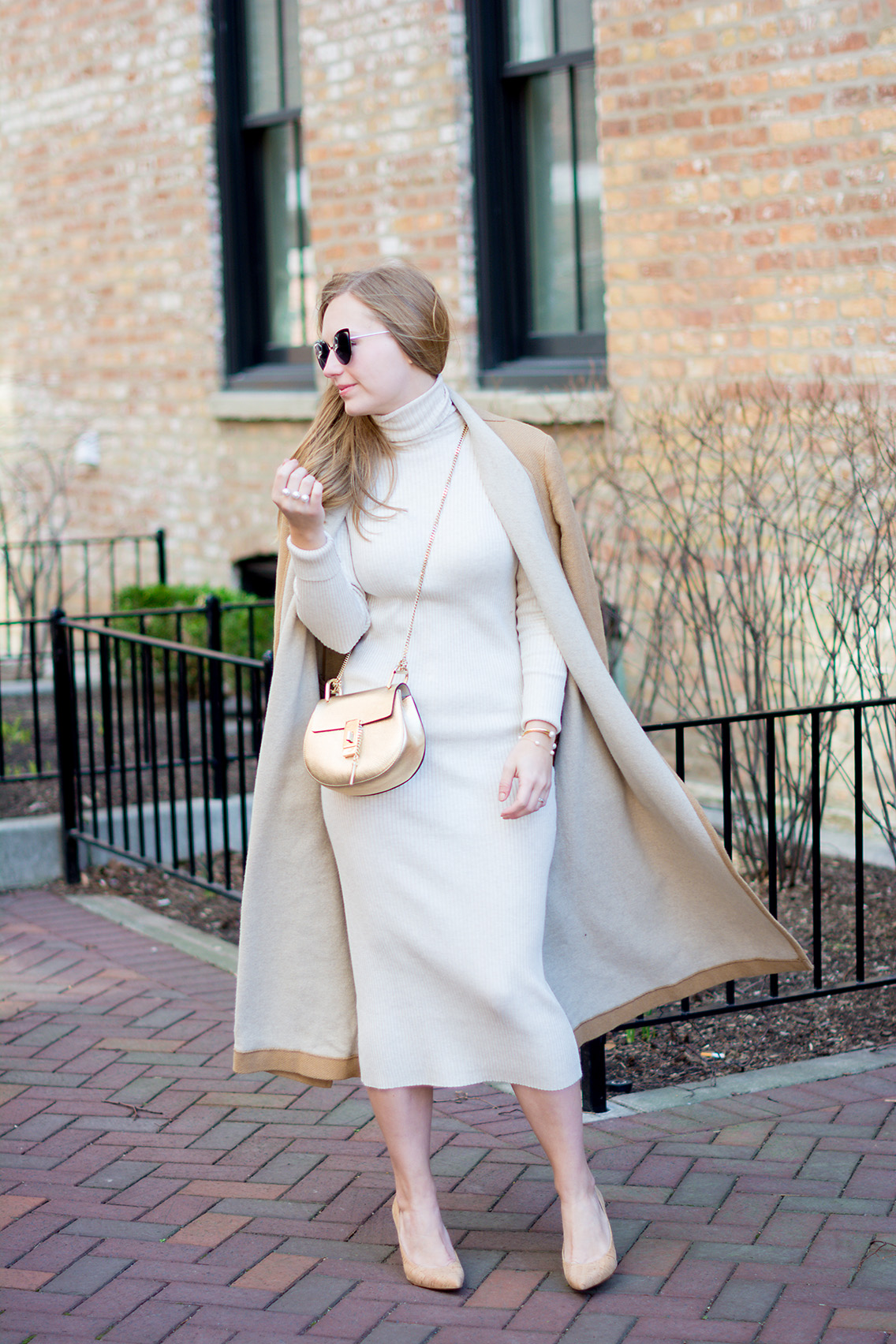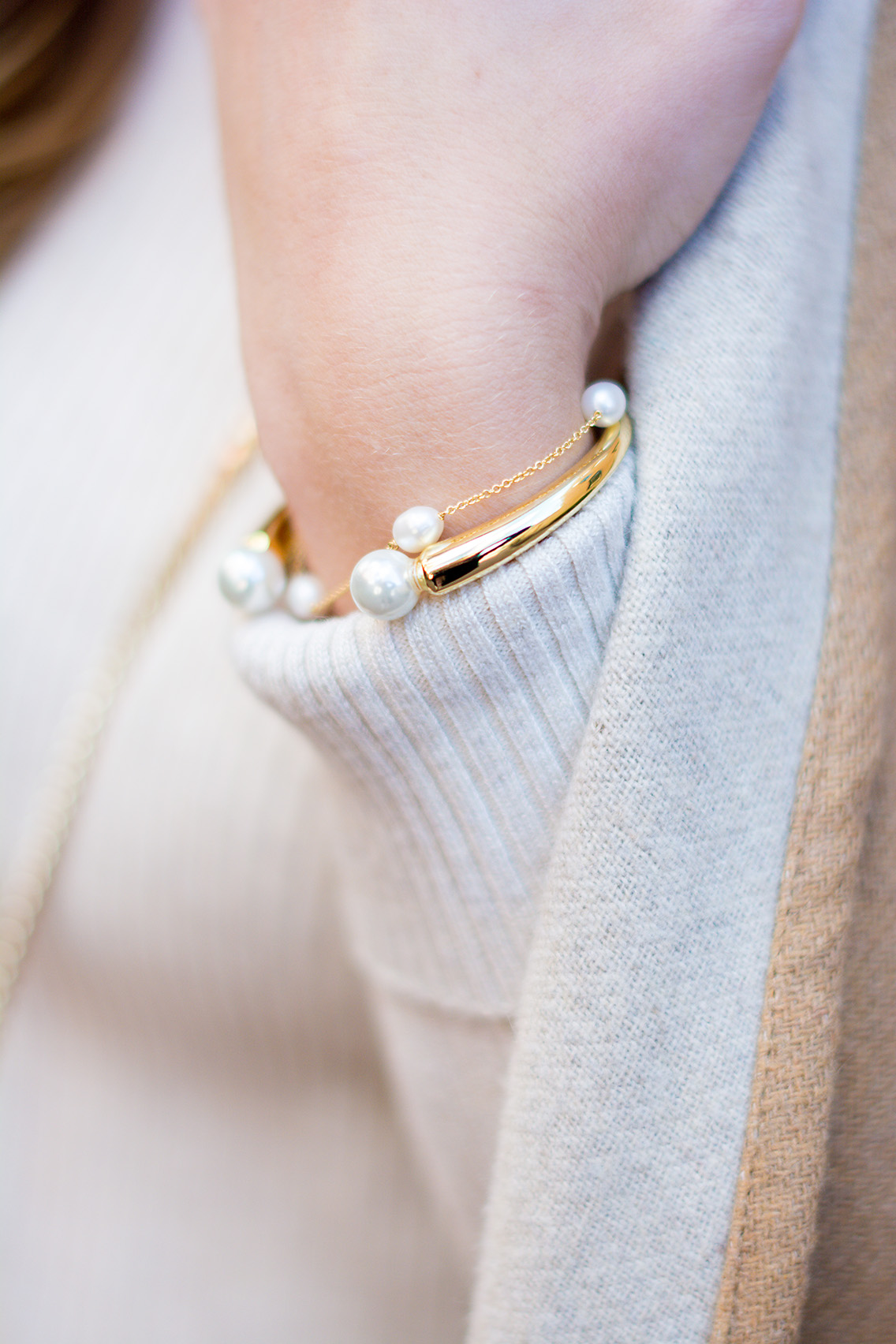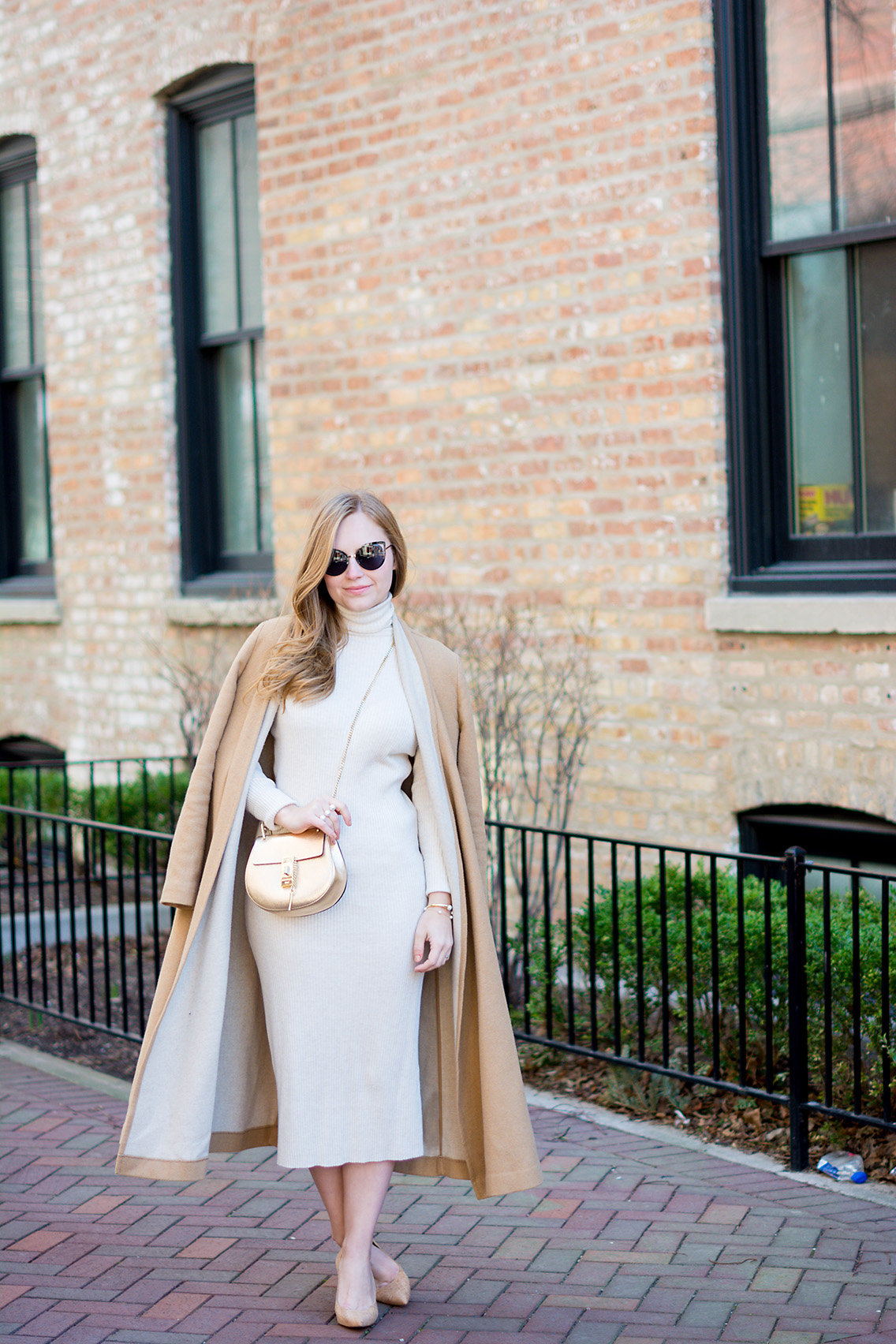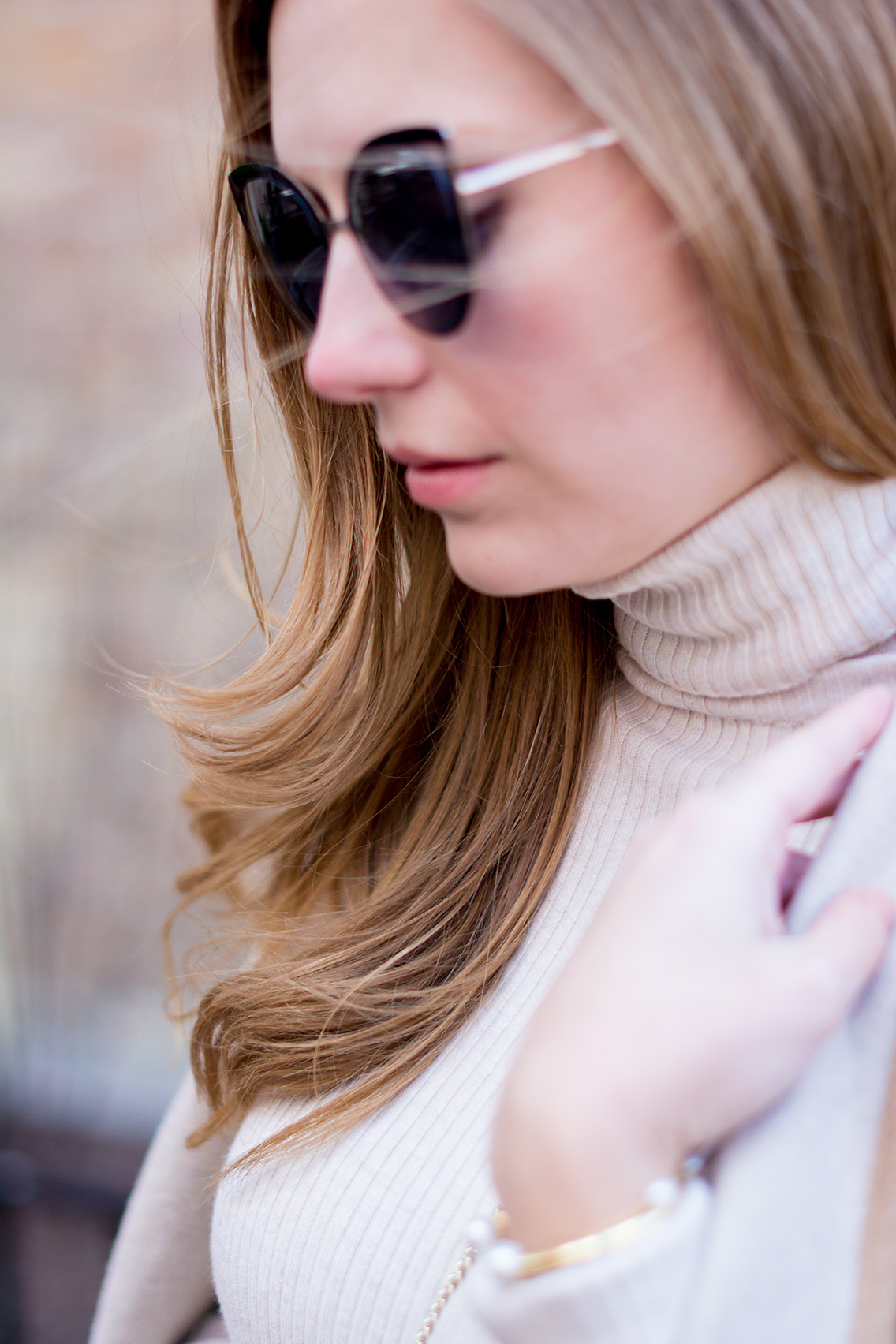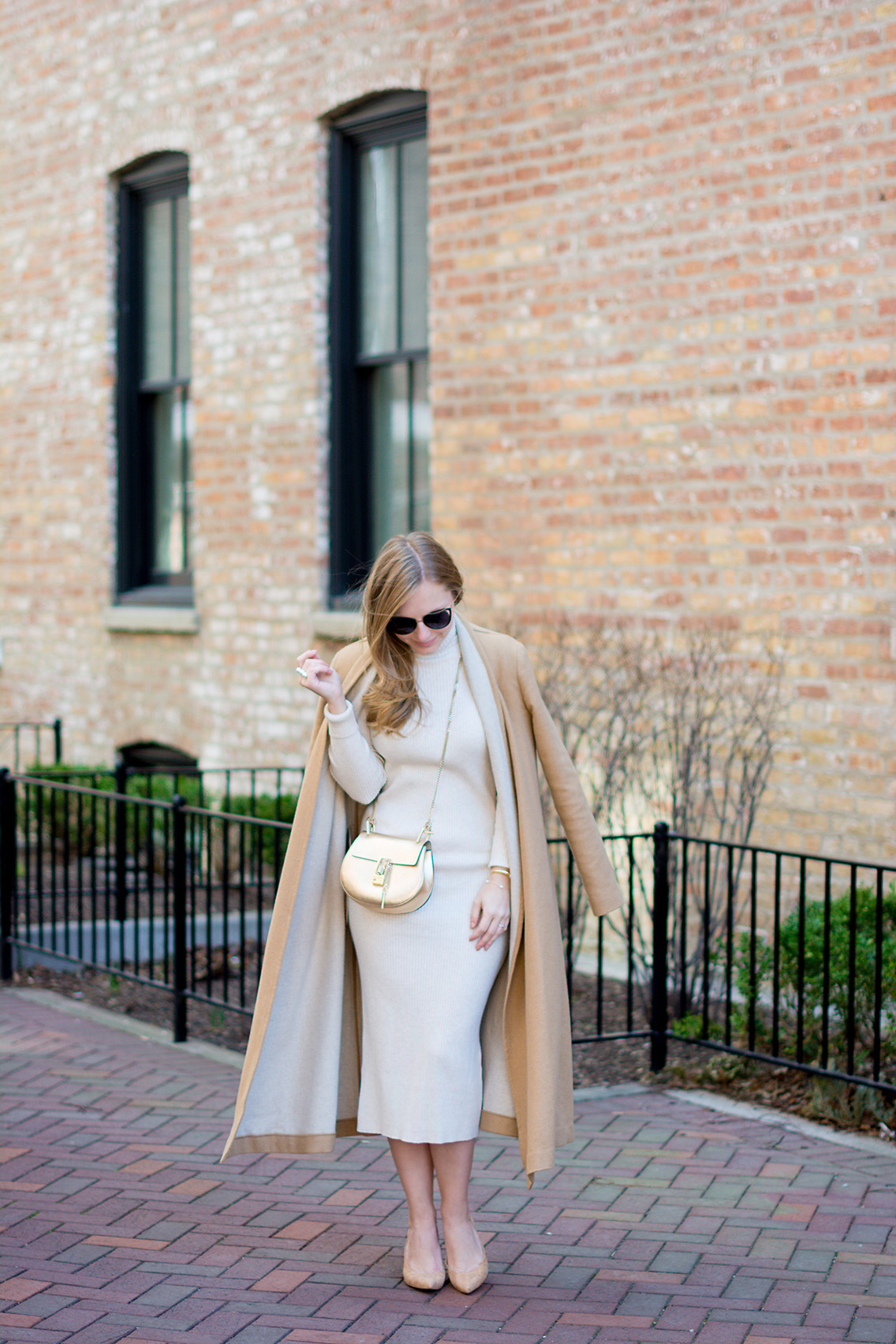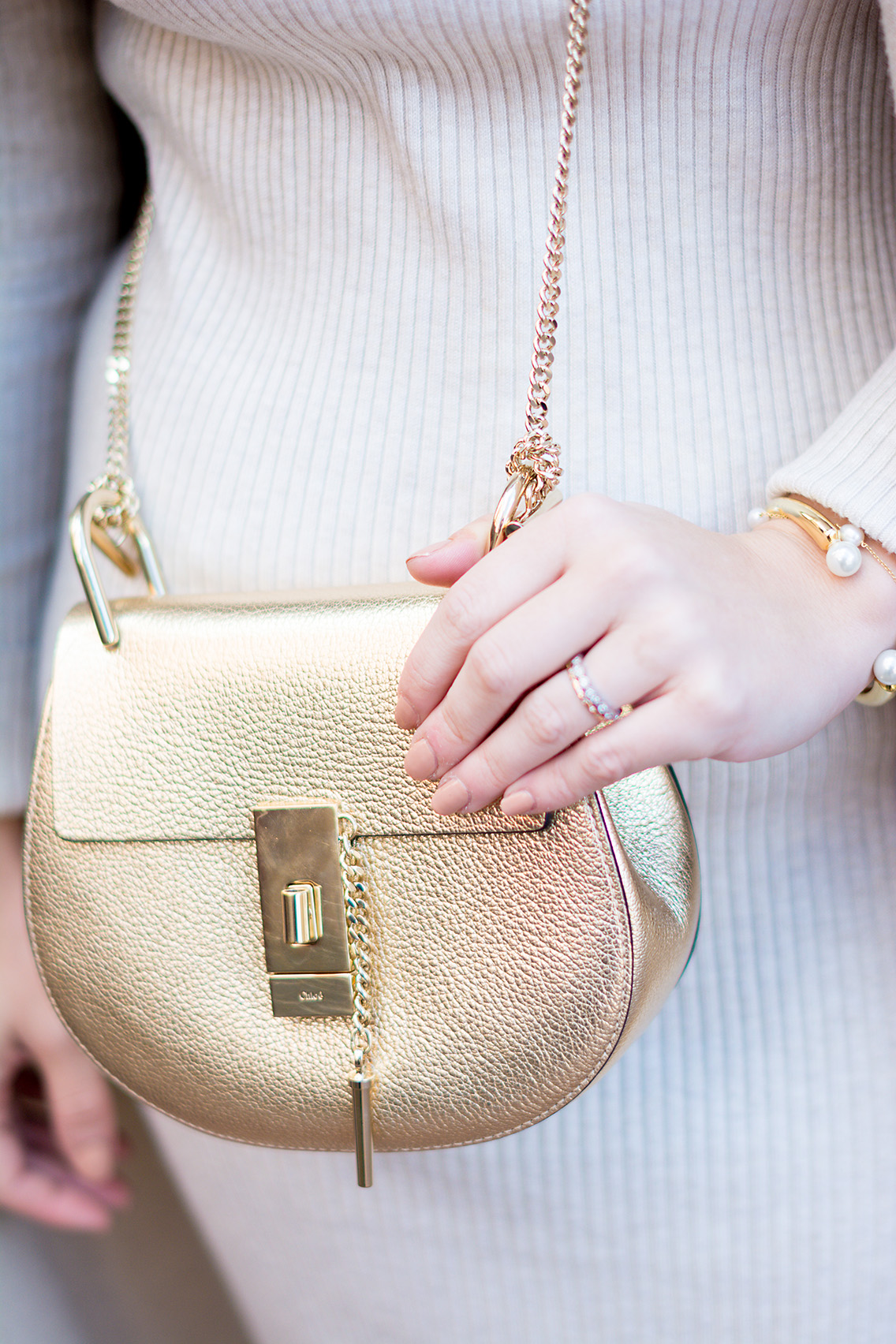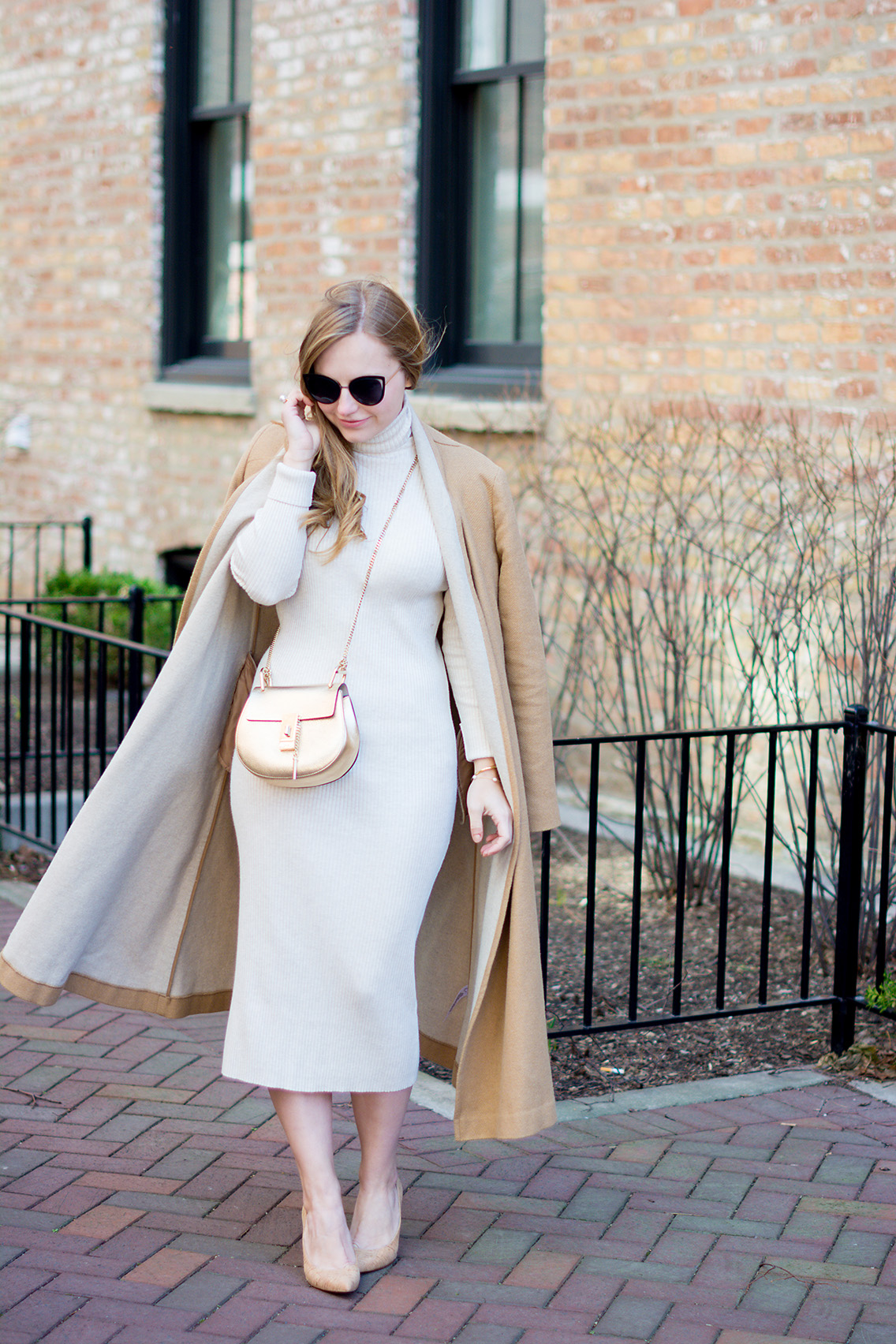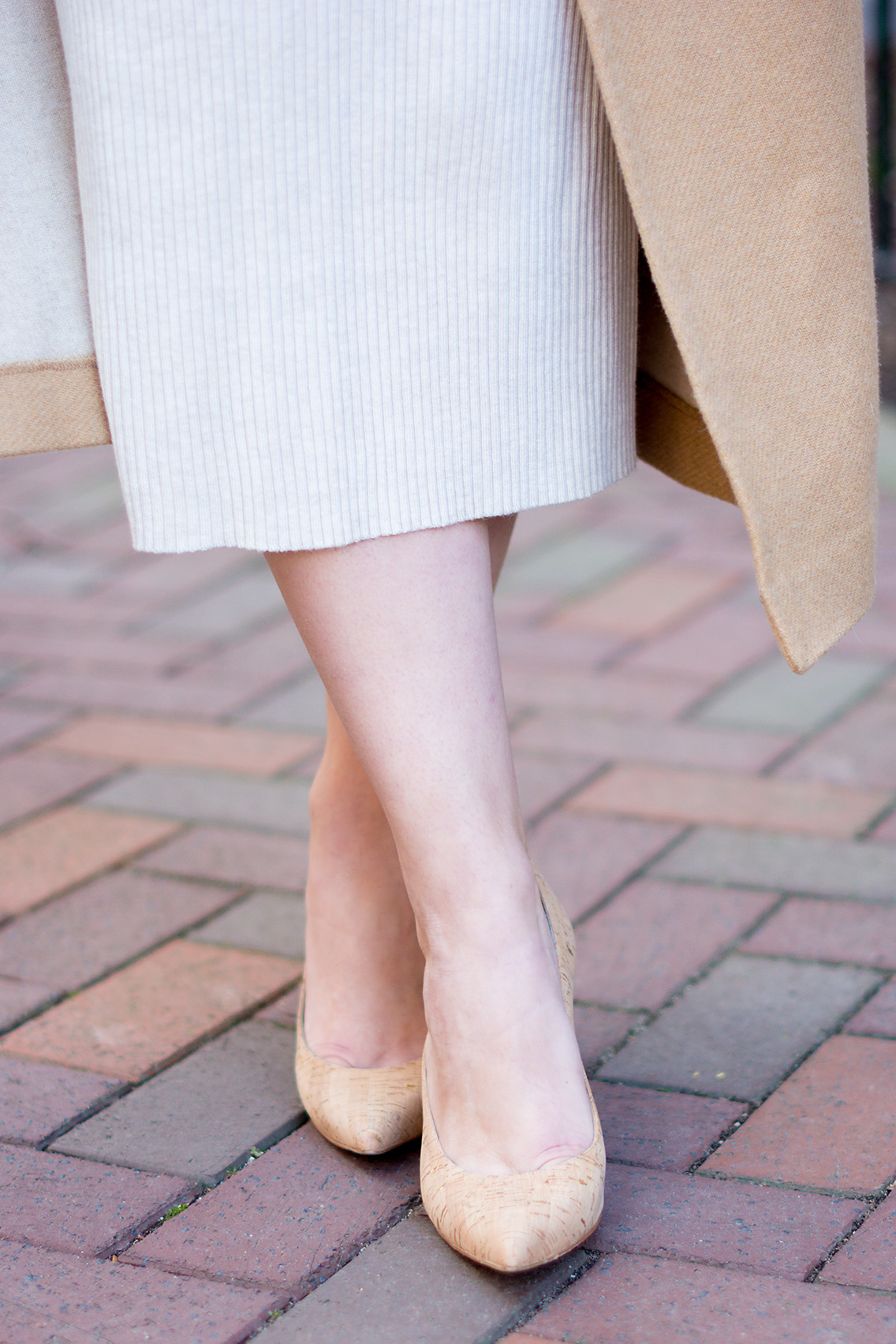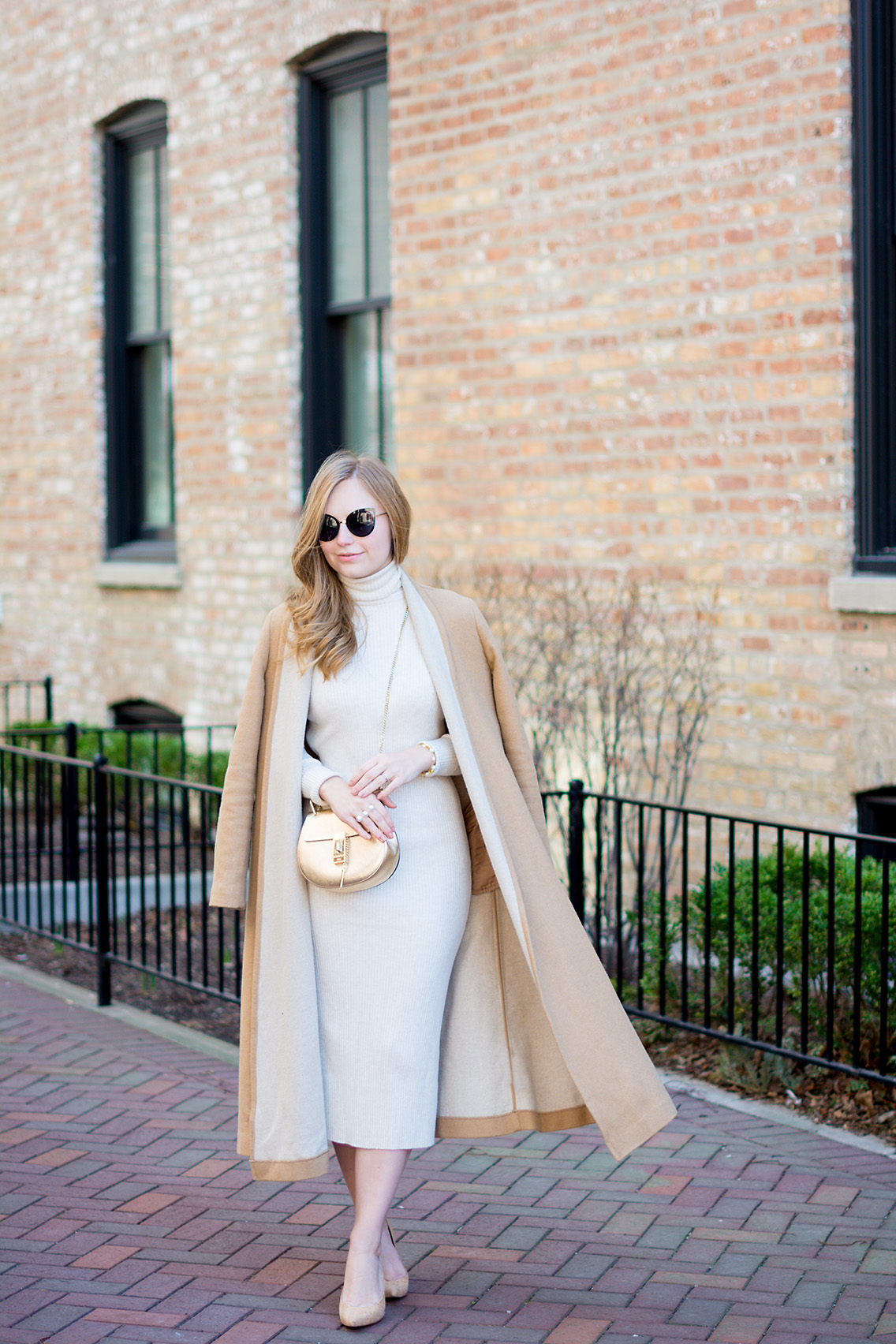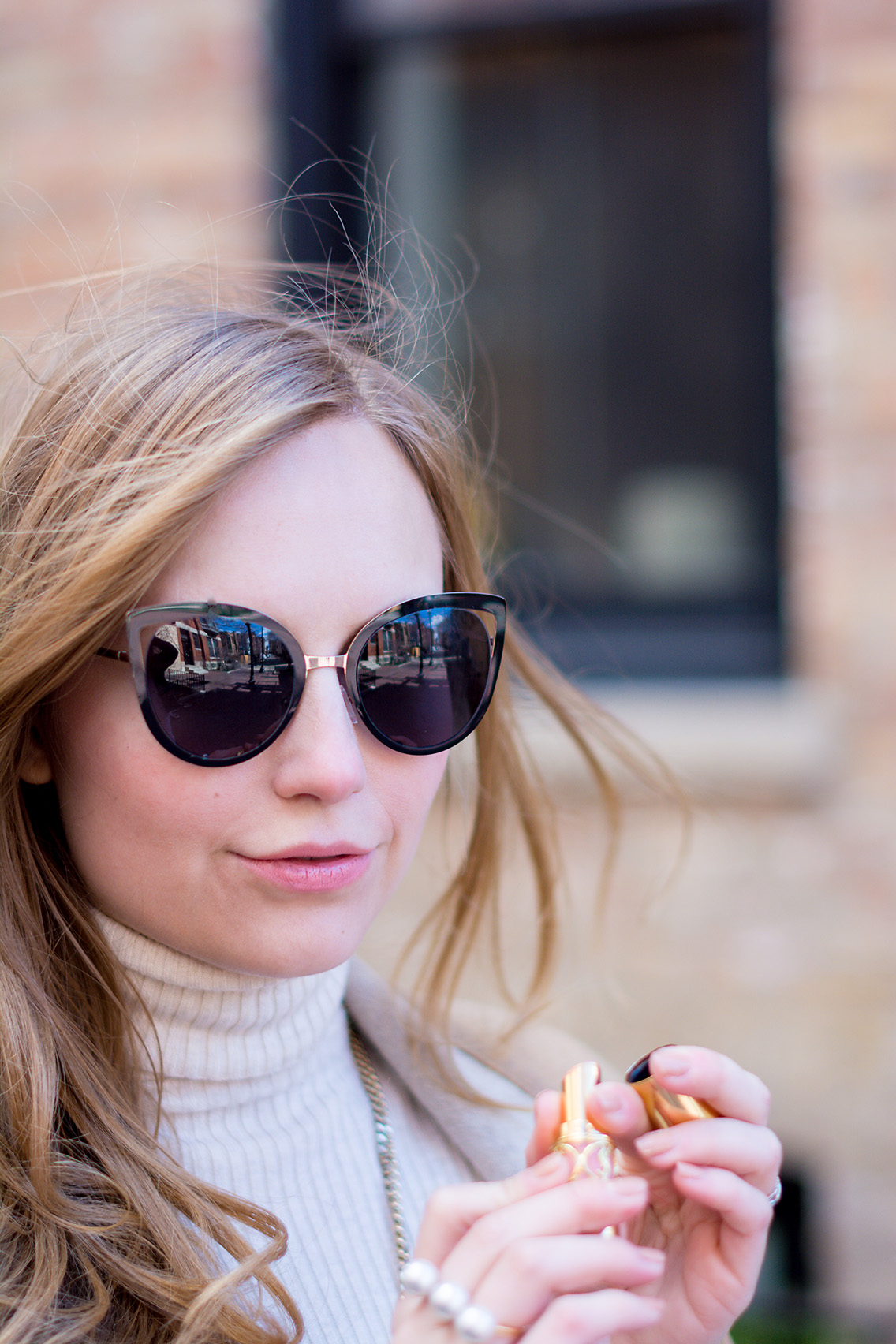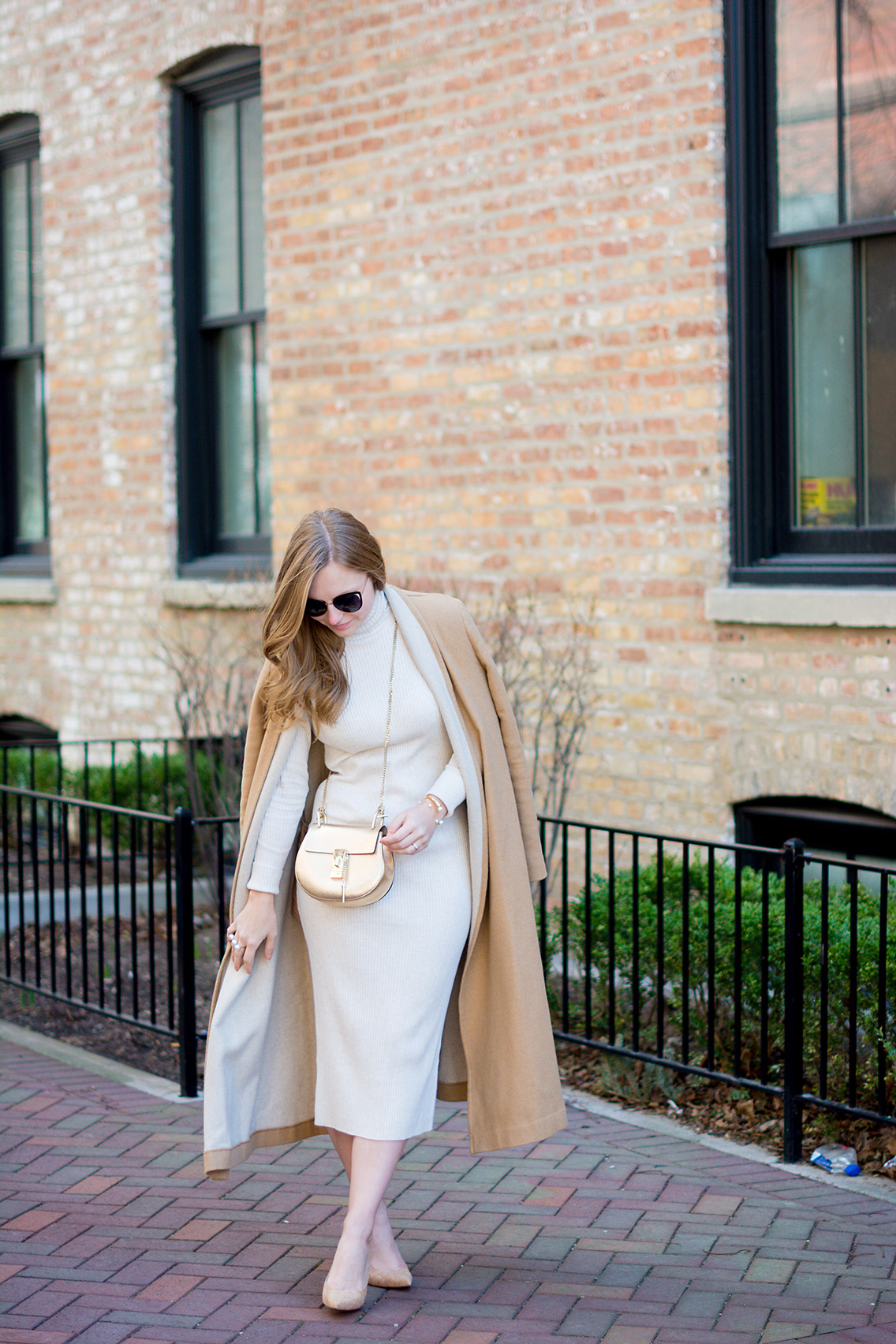 SHOP THE LOOK:
Coat – Asos || Dress – Zara || Bag – Chloé 'Mini Drew' (budget options: 1 / 2) || Pumps – Stuart Weitzman (budget options: 1 / 2) || Jewelry – Noir Jewelry Ring & Bracelet, Tiffany & Co Bracelet || Sunglasses – Forever 21 (similar) || Lips – YSL in 'Nude Beige' || Nails – Christian Louboutin in 'Just Nothing'
Photos courtesy of blogger Heidi
Luxury really is all about intelligent presentation to me.
When I'm investing in pieces for my closet I put most of my money into three things — (1) Handbags, (2) Shoes, and (3) Outerwear.
Why?
Because an exceptionally tailored coat, a sumptuous bag, or a striking pair of pumps can make an ordinary outfit extraordinary. Add one well-cared for, luxurious element to your look and suddenly no one notices that pilled cotton dress you found in the under $10 bin at Target four years ago.
It's 100% true and a trick I learned long ago when I worked in finance and my budget required me to get creative with my looks.
This outfit is case in point. This dress and coat collectively cost less than $150 and yet I honestly feel like this is one of the most luxe looks I've put together because I invested in the right accessories. L'Wren Scott reminds us that luxury is a state of mind — not a price tag. Luxury goods have their place but the truth is that being intelligent about where you spend your money goes a long way too.
One obsession-worthy bag and suddenly you're remixing it into oodles of looks, each more luxurious than the next (case in point: 1 / 2 / 3 / 4 / 5). Just because of one accessory!
Now that's what I call Quality Over Quantity or Pauca Sed Bona as the Romans would say!
Where do you like to invest when it comes to your wardrobe?