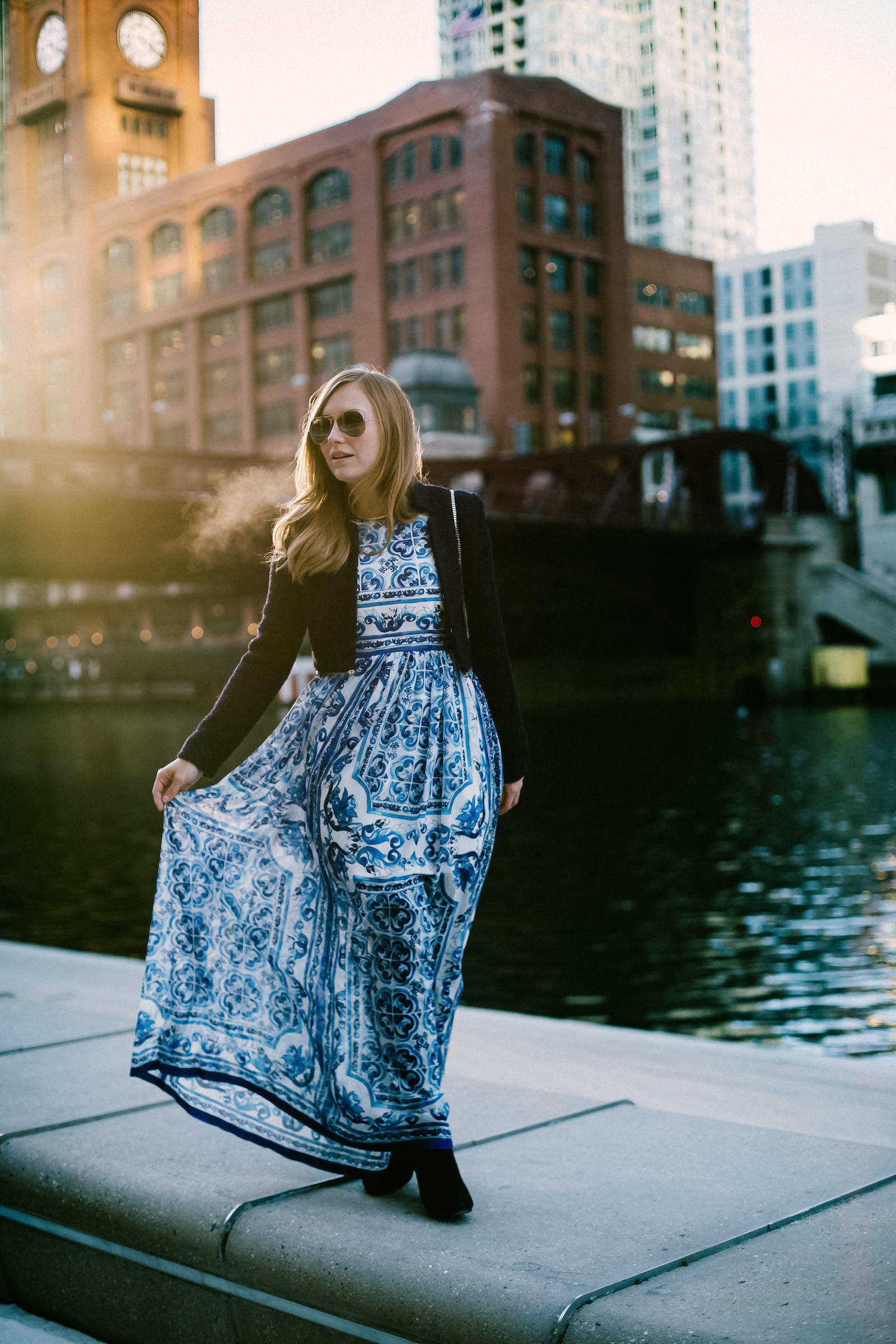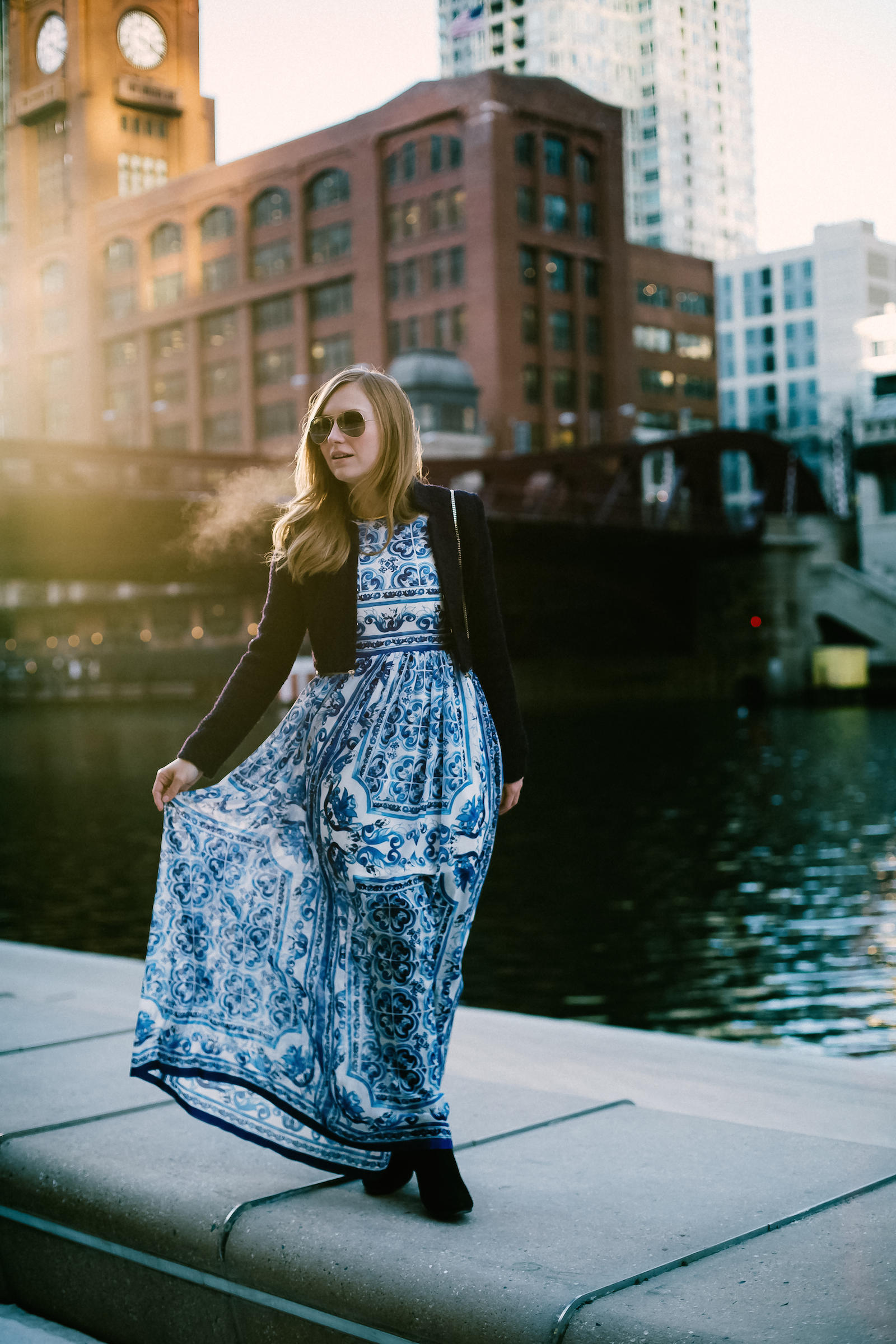 "All great artists draw from the same resource: the human heart, which tells us that we are all more alike than we are unalike."
Dress – Choies (similar: 1 / 2 / 3) || Jacket – Asos (similar: 1 / 2) || Bag – Chloé 'Mini Drew' (budget-friendly options: 1 / 2 / 3) || Boots – Old Navy (similar: 1 / 2) || Necklace – J Crew || Sunglasses – Ray-Ban
Photos courtesy of incredible photographer Julie
Most of the time I do all the photography for this blog.
Literally ALL the photography.
I do the styling and location scouting, I make the lens decisions and test all the manual settings on the camera, and most times I even pick all the angles to shoot from. Especially when it's an outfit shoot with one of my blogger friends.
And while I wouldn't have it any other way, it's really a lot of work being on both sides of the camera ALL the time.
But every now-and-then I get the opportunity to have a day off and shoot with a true, professional photographer!
(Remember when I shot with Christina last year for David Yurman? It's still one of my favorite shoots to date. It was such a rush to just be a blogger, not a photographer, for the day!)
So earlier this month when I went out with photographer Julie Kennedy, a recent Chicago transplant whose talent will no-doubt see her rising to the top of Chicago's artistic community, it was such an incredible experience. A true artist at heart, Julie has a genuinely unique perspective in her shots. I LOVED shooting with her.
We had so much fun chasing the light from the setting sun along the Chicago River that we hardly even noticed the single-digit temps that day.
Pro Tip: If you're ever shooting in freezing weather, wear fleece-lined leggings underneath your outfit — such a life-saver!
I always love meeting and working with such a kindred spirit, especially another photographer as obsessed with shooting during the Golden Hour as I am. Welcome to Chicago, Julie! I'm so glad to have found someone to geek out about gear with (not to mention shoot with)!