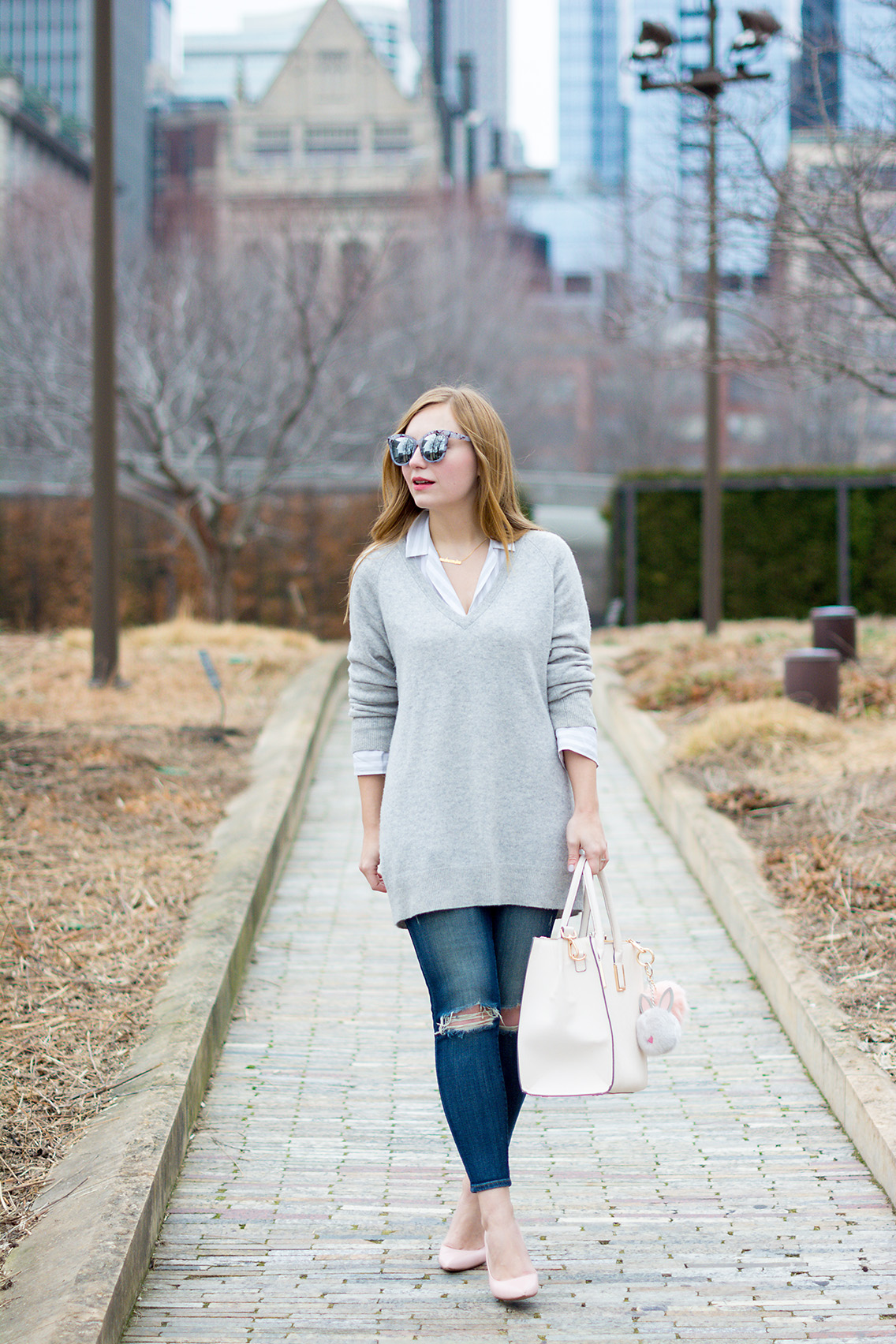 "Ideas are like rabbits. You get a couple and learn how to handle them, and pretty soon you have a dozen."
— John Steinbeck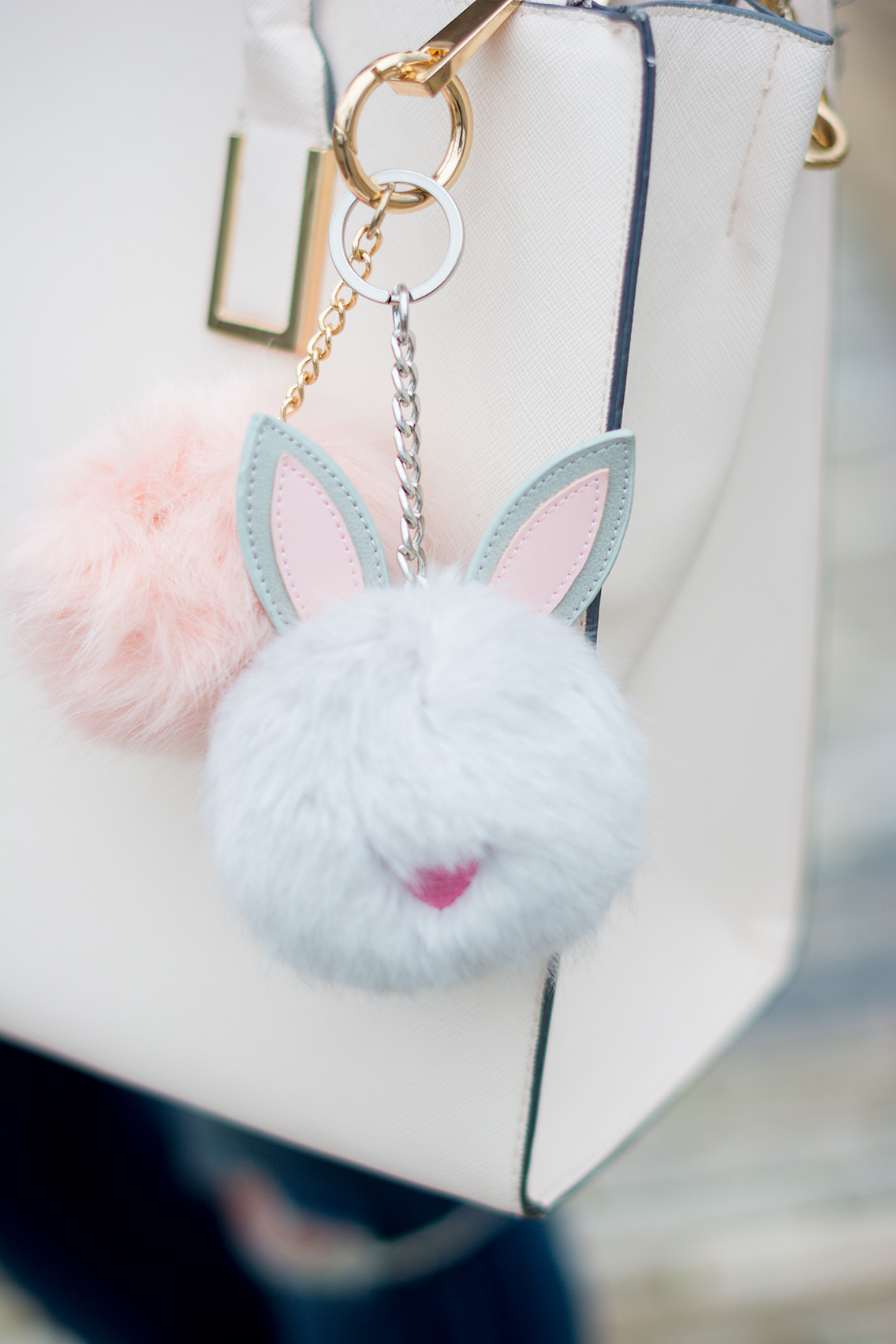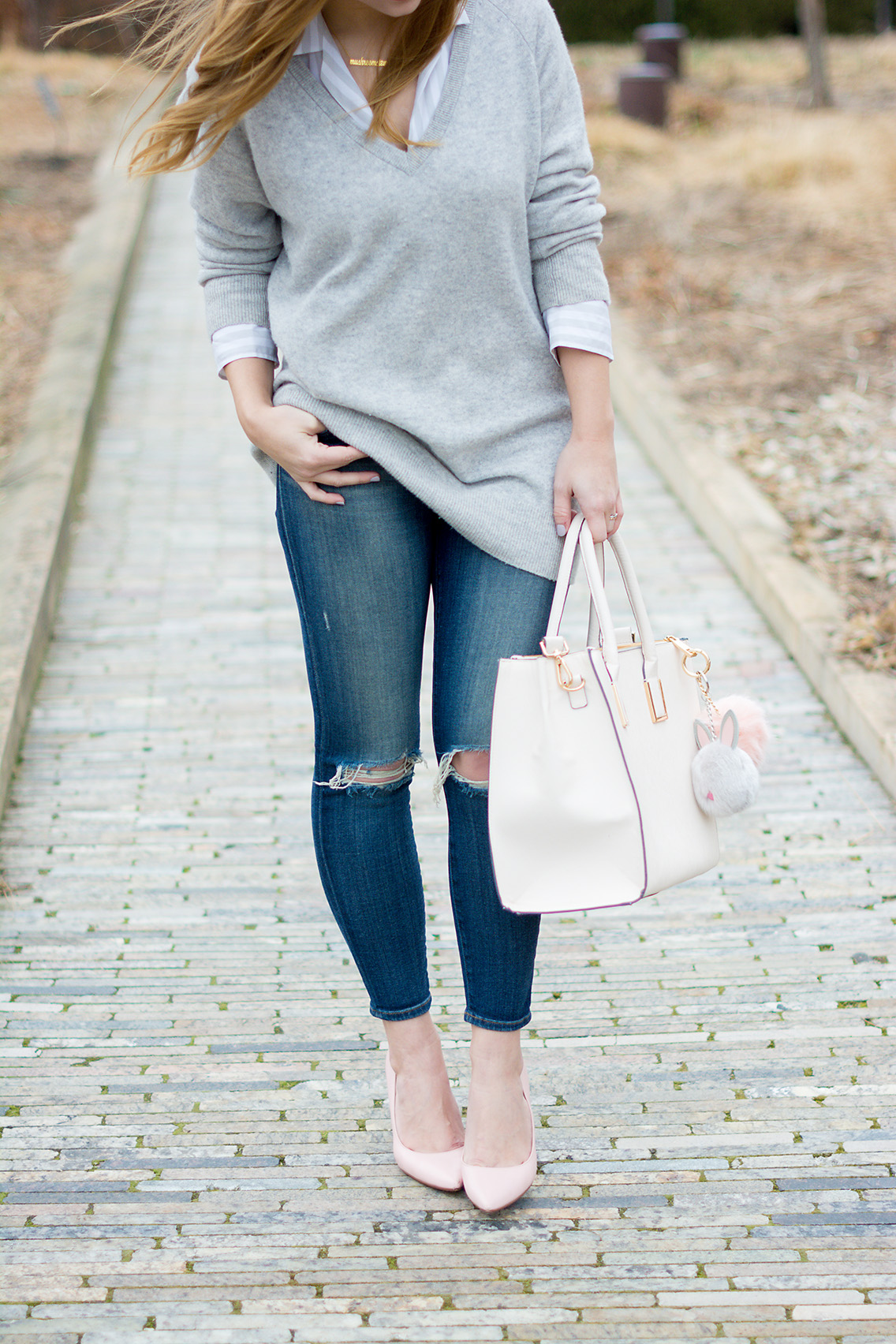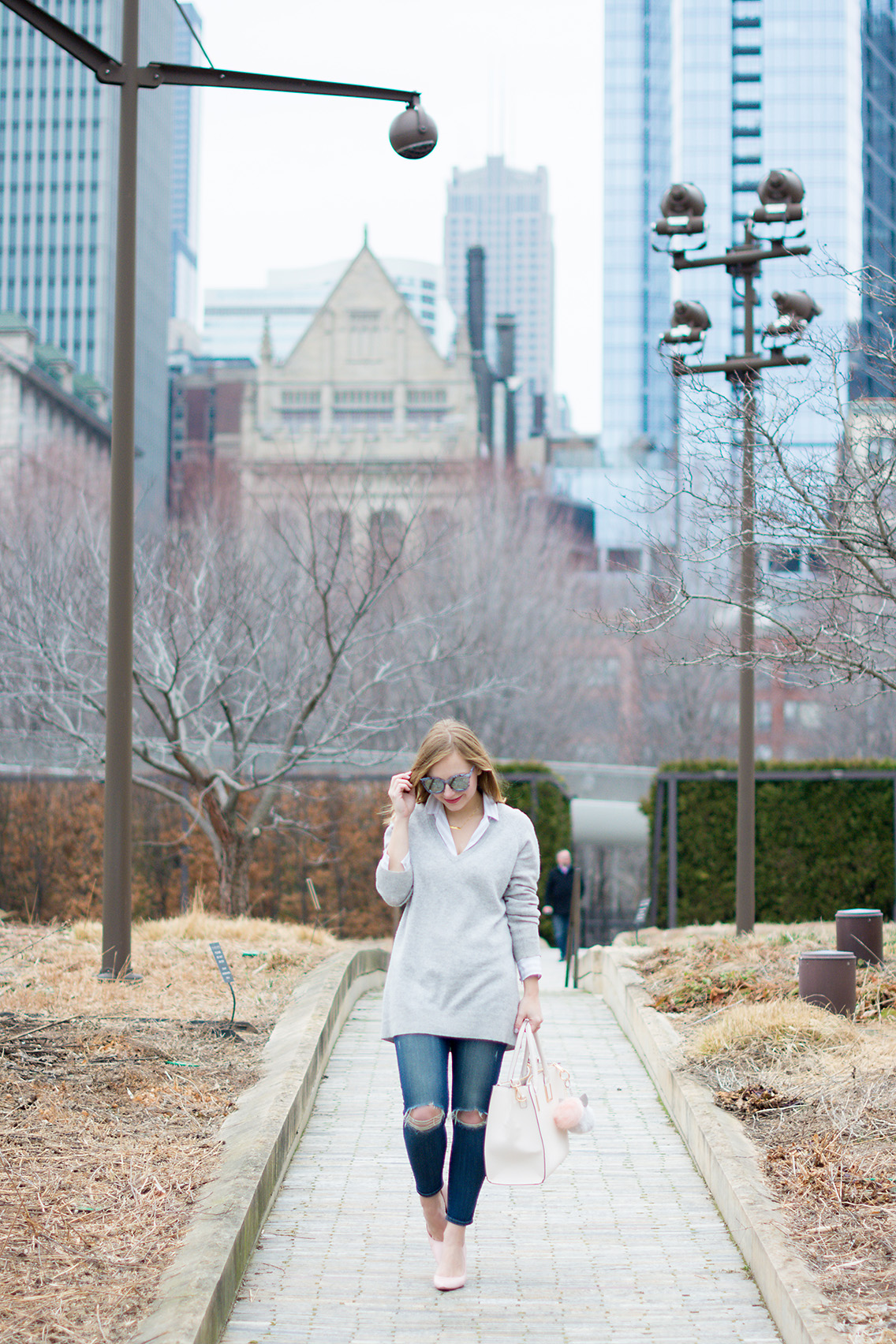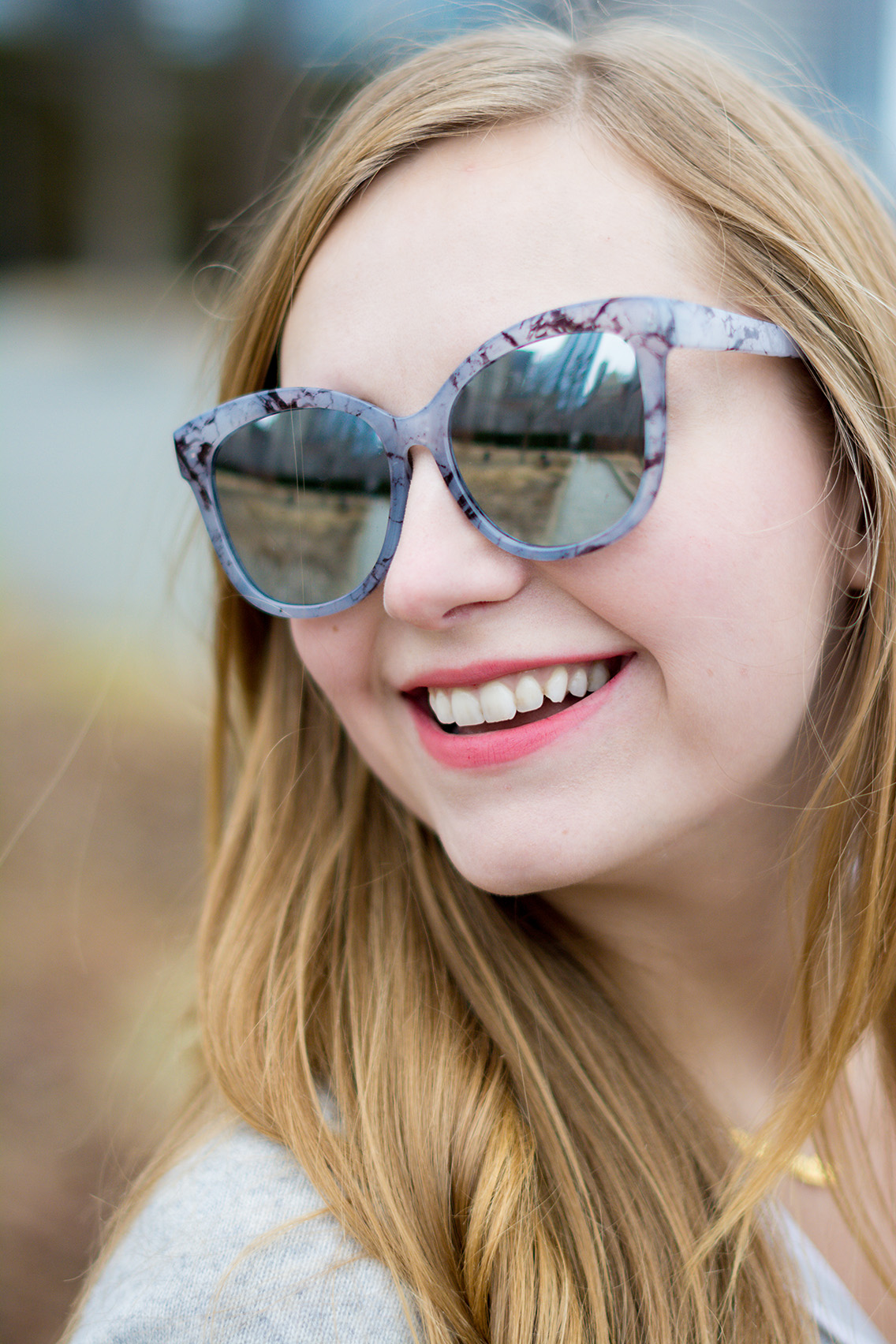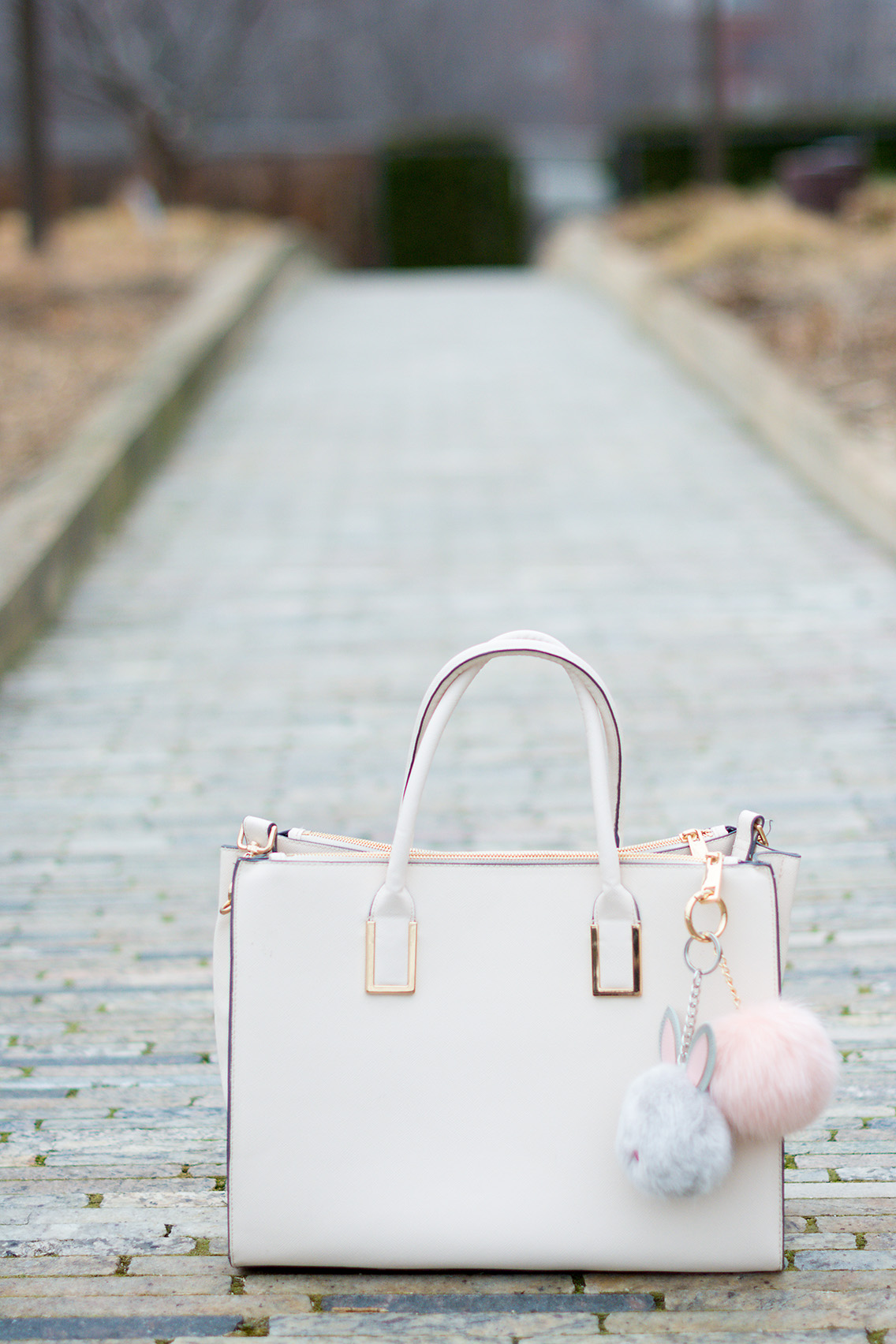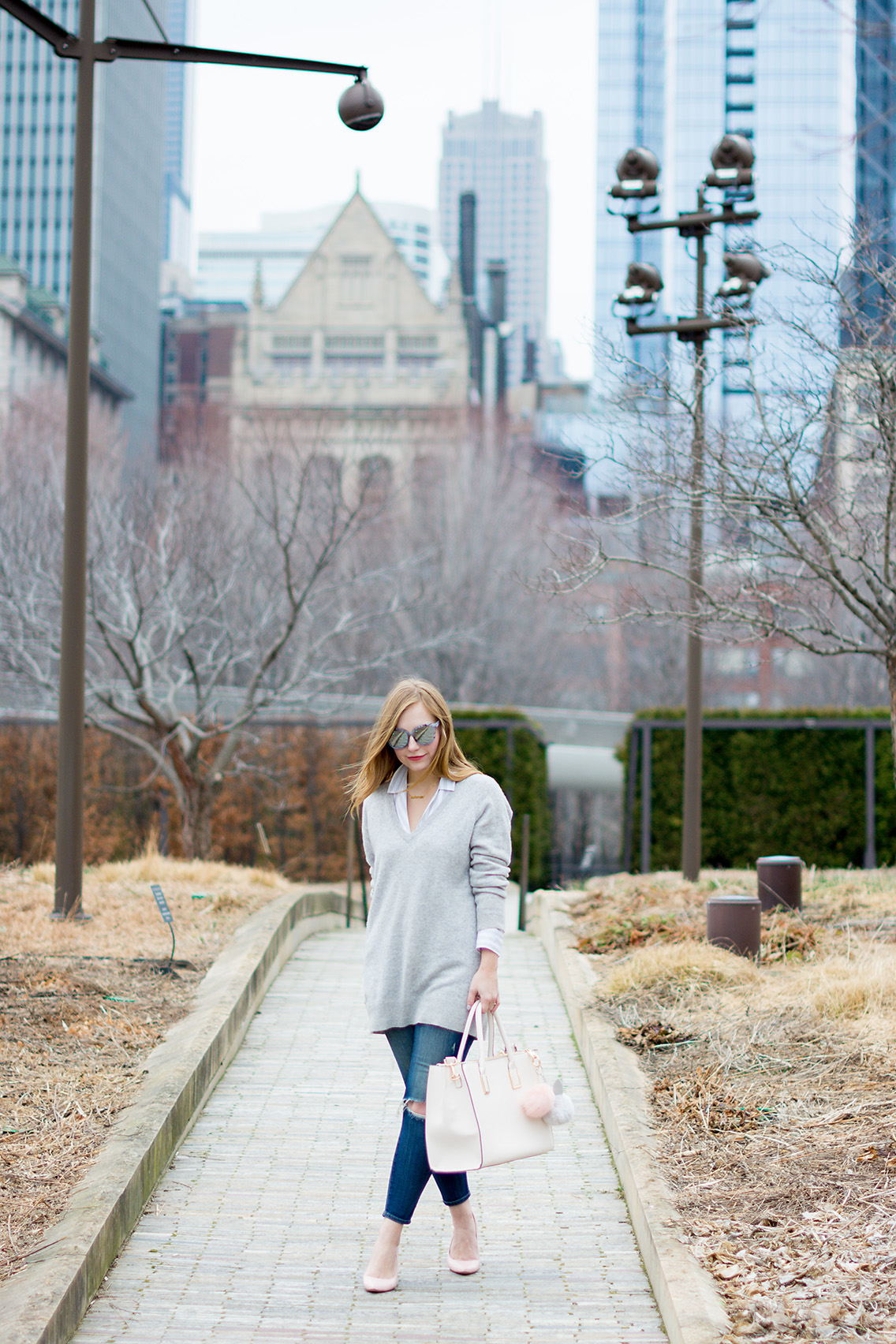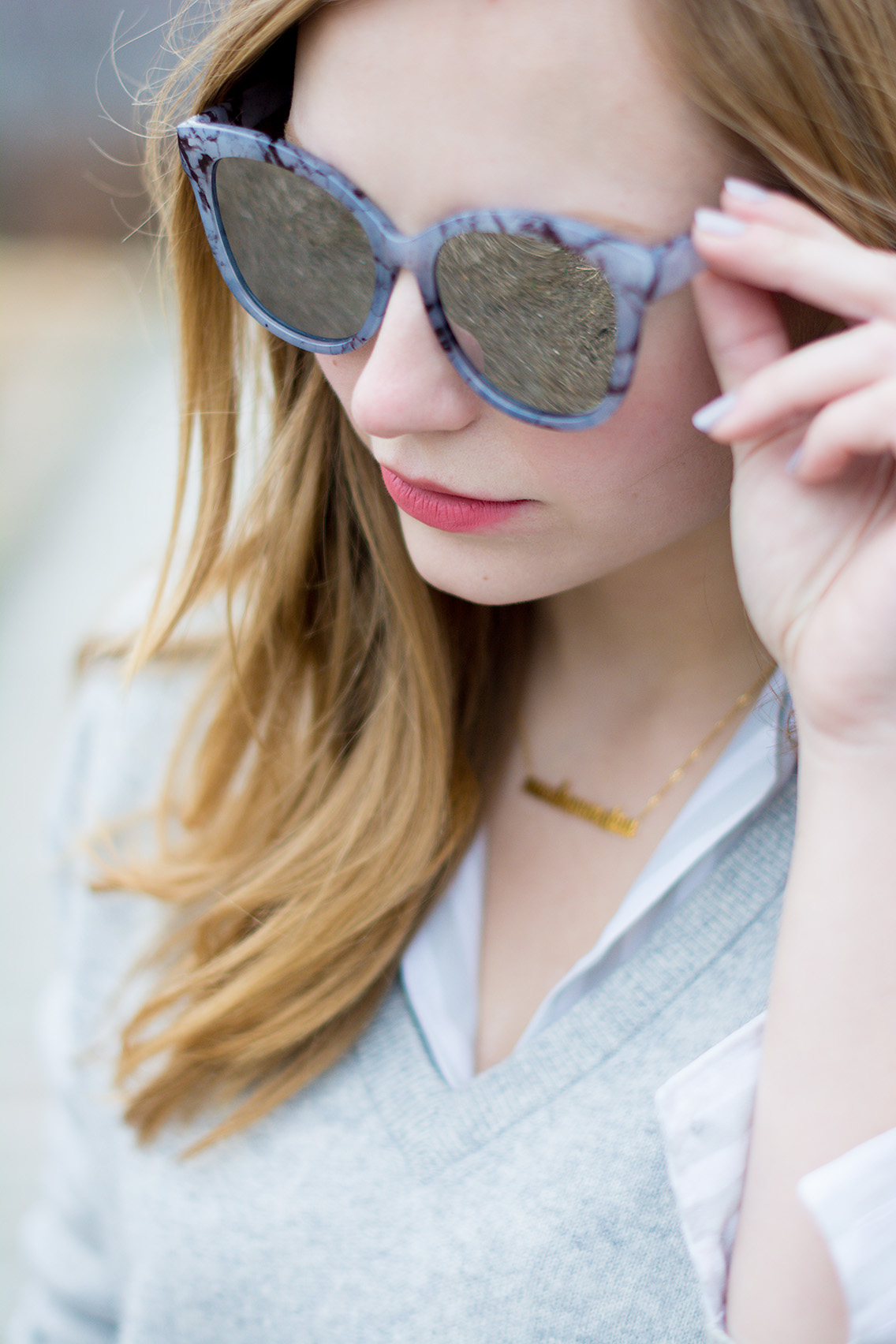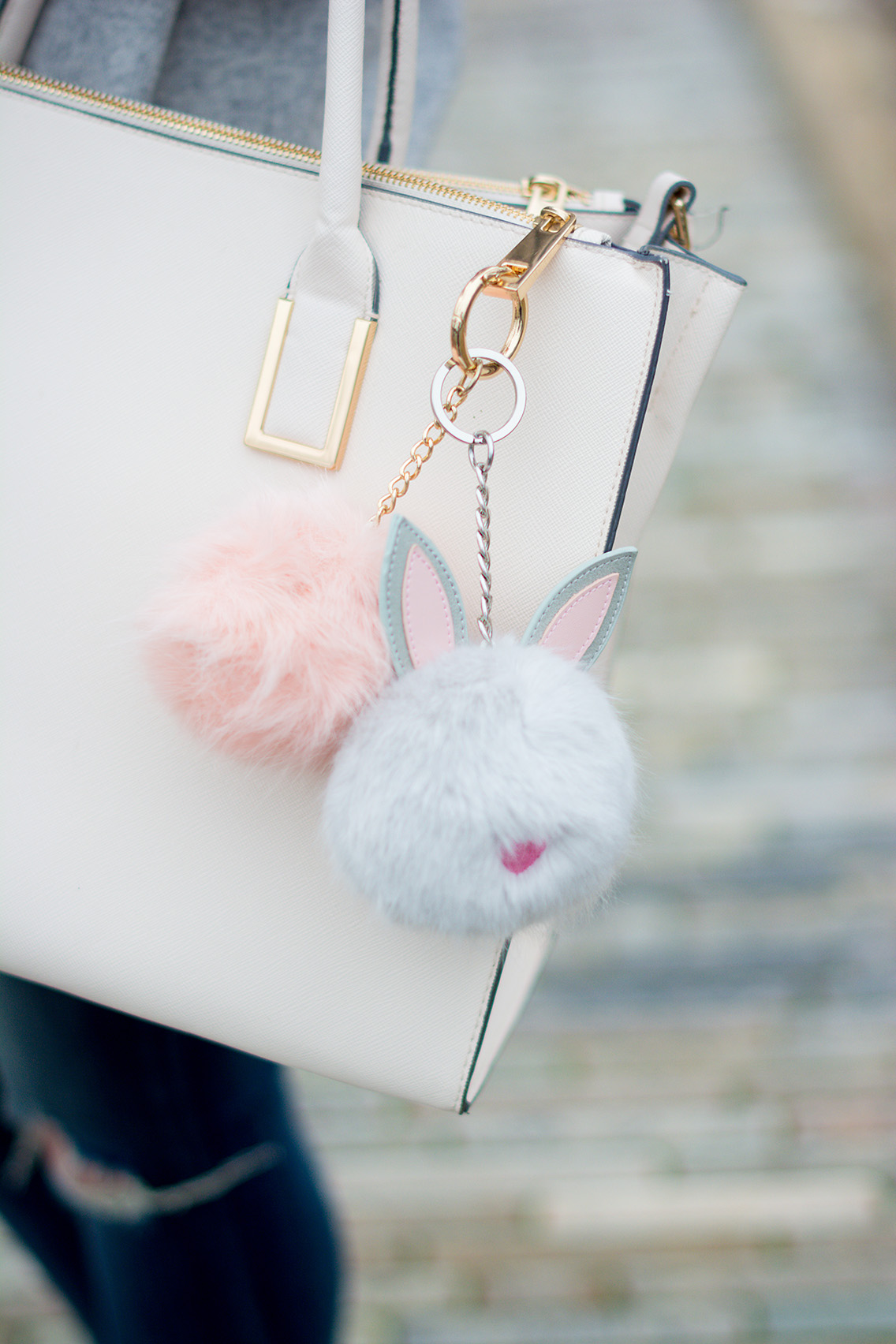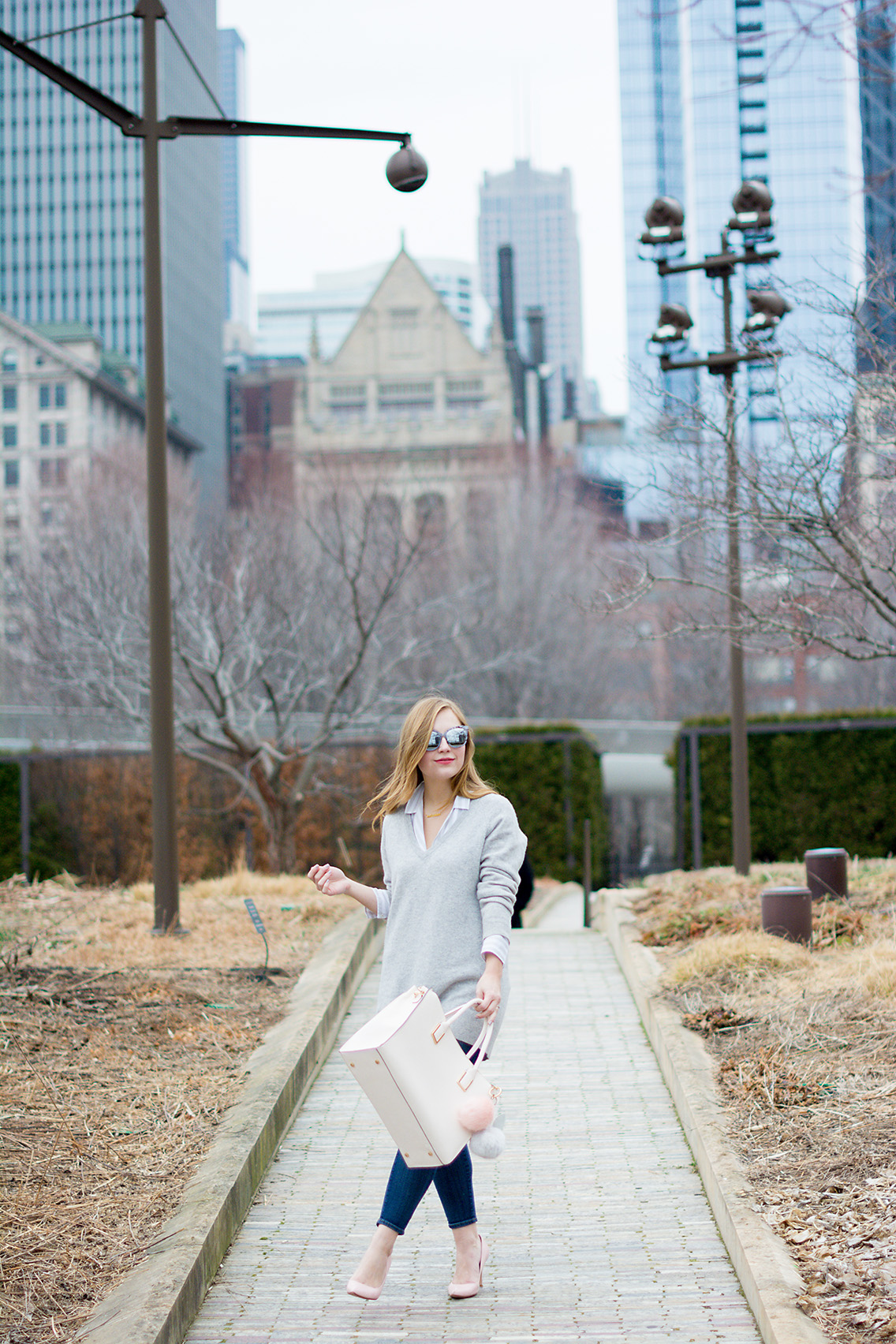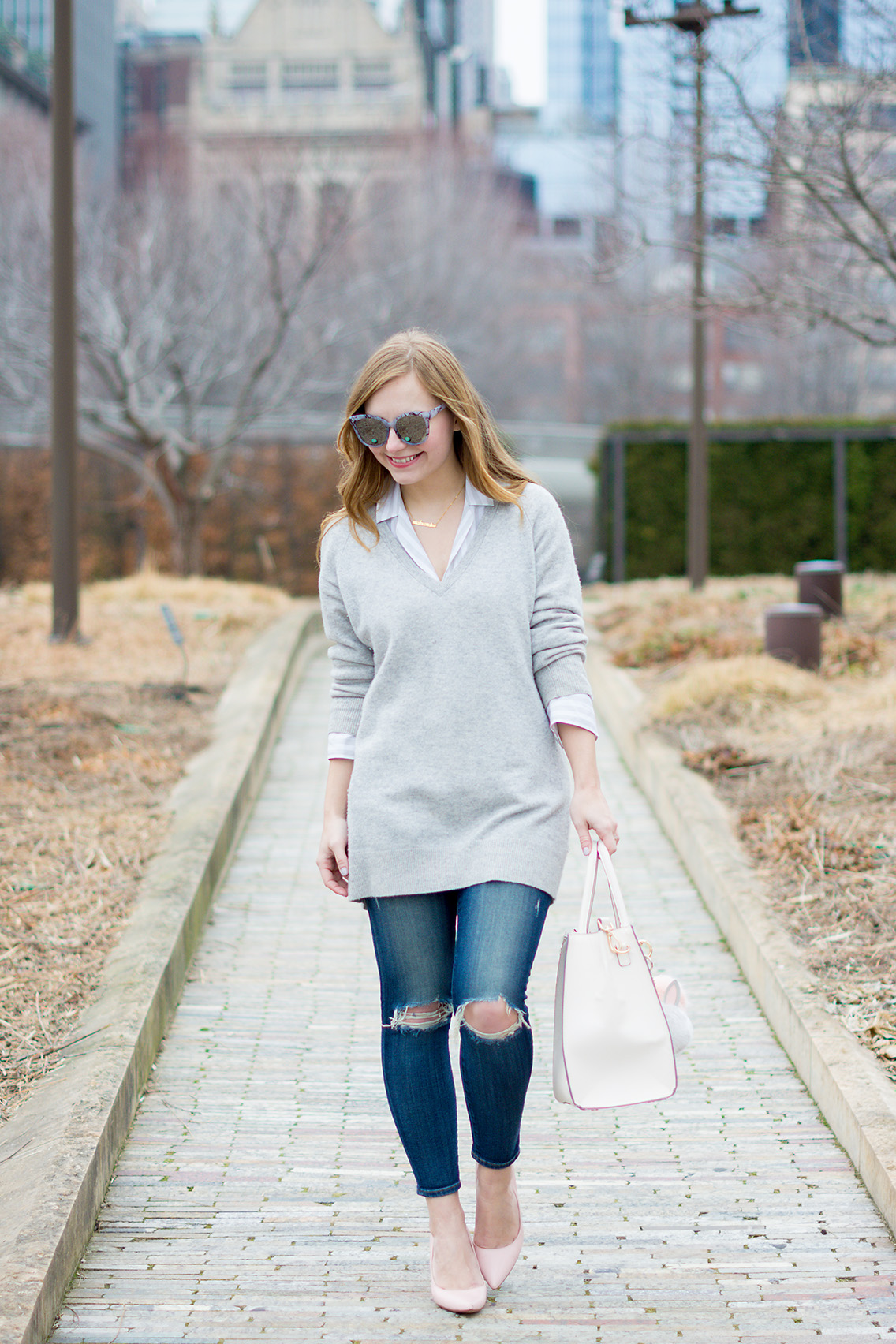 SHOP THE LOOK:
Sweater – Equipment (a spring wardrobe essential!) || Blouse – Equipment (similar) || Jeans – J Brand || Pumps – Dune London || Tote – H&M || Pink Pom – Asos (similar) || Bunny Pom – Asos || Sunglasses – Forever 21 (similar) || Necklace – Etsy || Nails – Nails Inc. 'Cornwall Gardens'
Photos courtesy of blogger Heidi
Happy Easter to those of you who celebrate it!
Today for the very first time, I'm hosting our holiday family meal and could not be more excited!
Everything in our tiny apartment has been scrubbed down, the decorations (especially these gorgeous alabaster eggs) are all out, and the oven's been on since 7 am!
Our menu is a simple but delicious one:
First Course: Deviled Eggs, apricot goat cheese dip with crackers, and a surprise dish from my sister Emily.
Second Course: My Mom's Baked Ham, Salmon Wellington, Mashed Peas (make them exactly like you would for tartines and serve like mashed potatoes), Roasted Heirloom Carrots with Hazelnuts, and Scalloped Potatoes with Gruyère.
Third Course: Traditional Polish Lamb Pound Cakes (two with buttercream and one with lemon glaze), Cadbury Creme Egg Milkshakes, and pug-shaped shortbread cookies.
What are your plans for Easter?