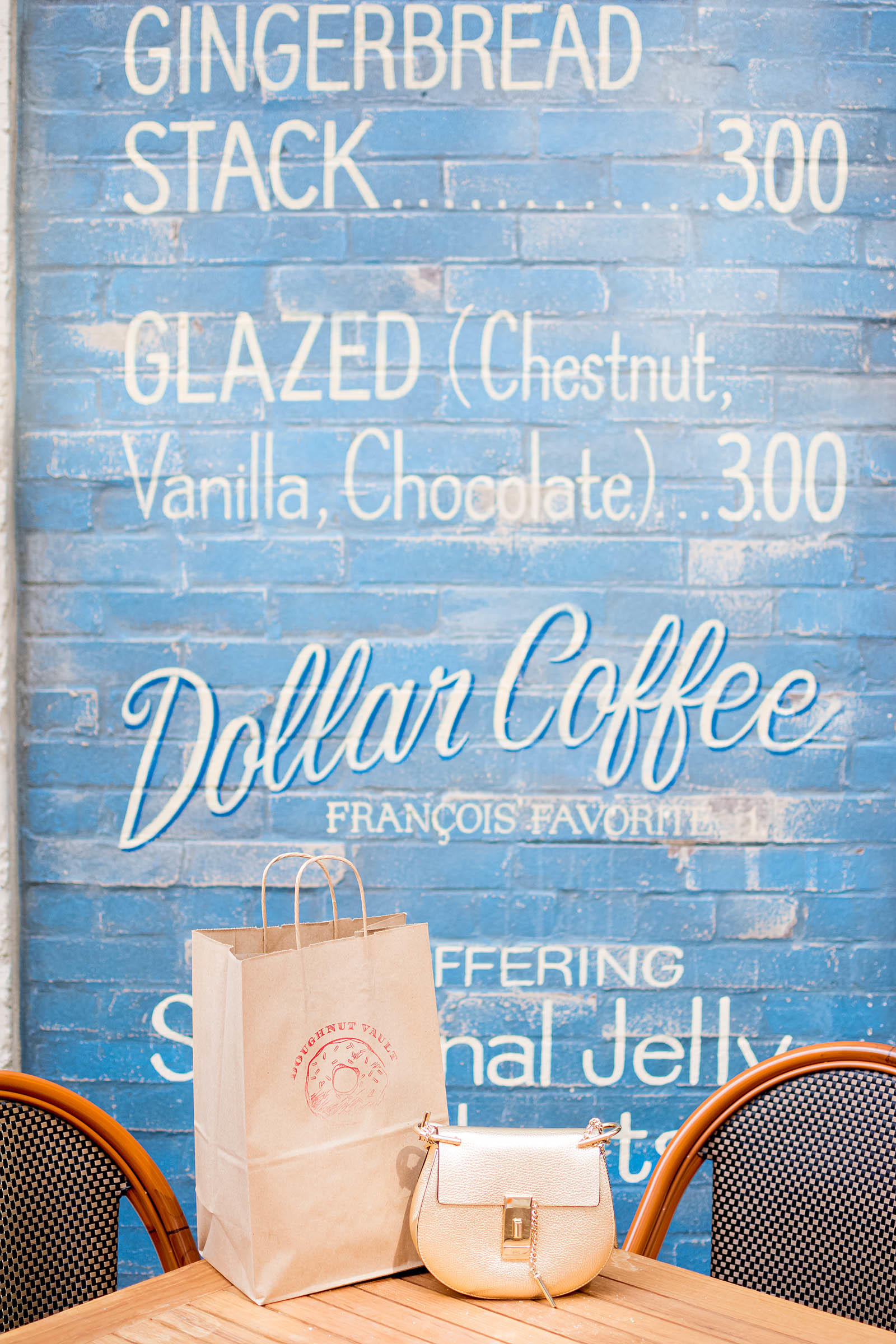 Happy National Doughnut Day!
And before you grumble at me about "yet another made-up foodie holiday", let me assure you that National Doughnut is an actual legitimate holiday and just so happens to be my favorite foodie holiday of THEM ALL!
I LOVE my doughnuts!
In 1938 the Salvation Army began Doughnut Day in an effort to help feed those in need and in homage to the Salvation Army women in WWI who would hand out doughnuts to the troops. The holiday has stuck and is still today here in Chicago a fundraising day for the Salvation Army.
Guys, this holiday is kind of a big deal.
So in honor of National Doughnut Day I'm taking you to my absolute favorite doughnut shop in all of Chicago…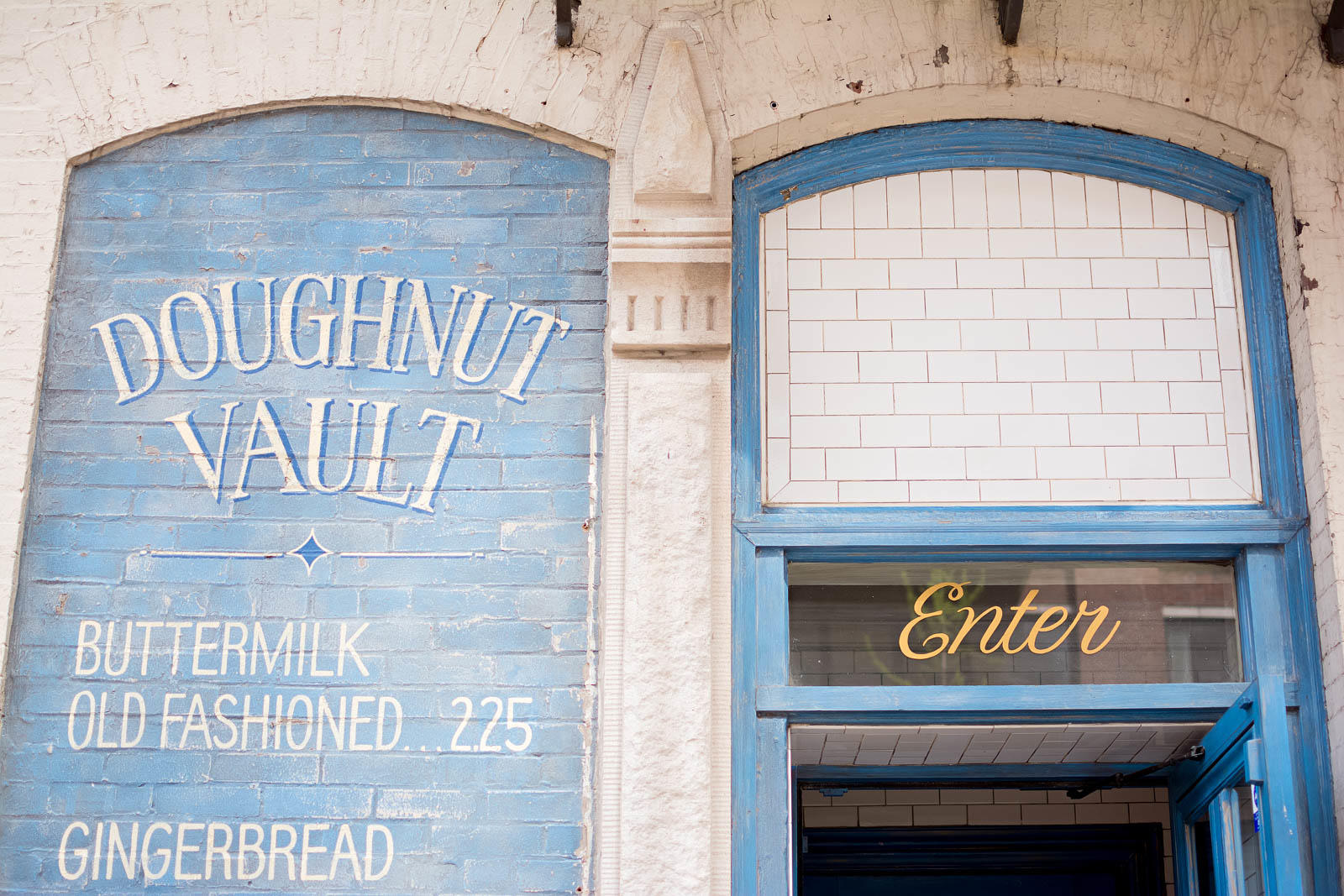 Doughnut Vault!
I've been patronizing Doughnut Vault since I first moved to the city after college!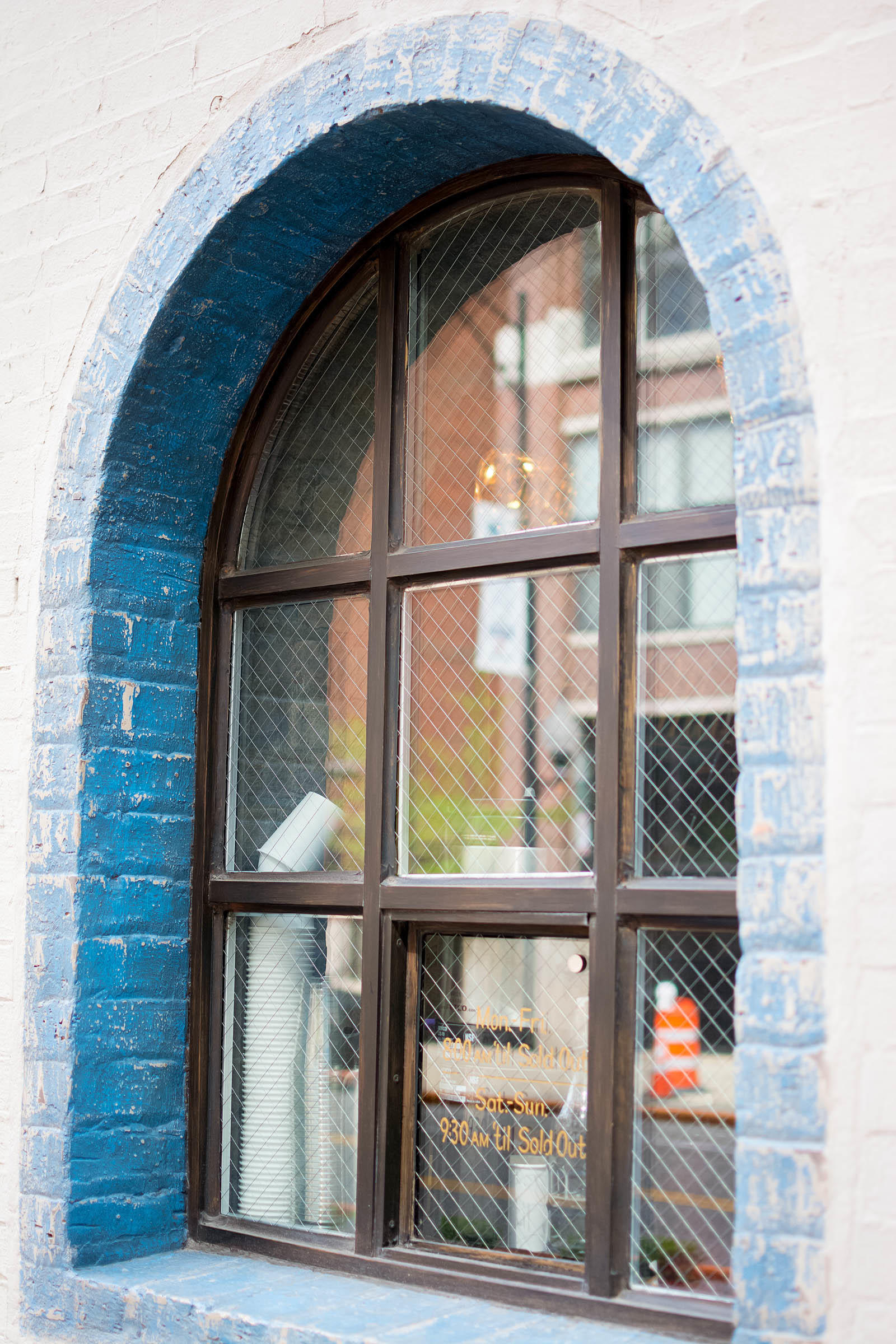 Years ago this tiny-yet-charming River North location was the ONLY place you could get their swoon-worthy doughnuts. And the line could be MASSIVE!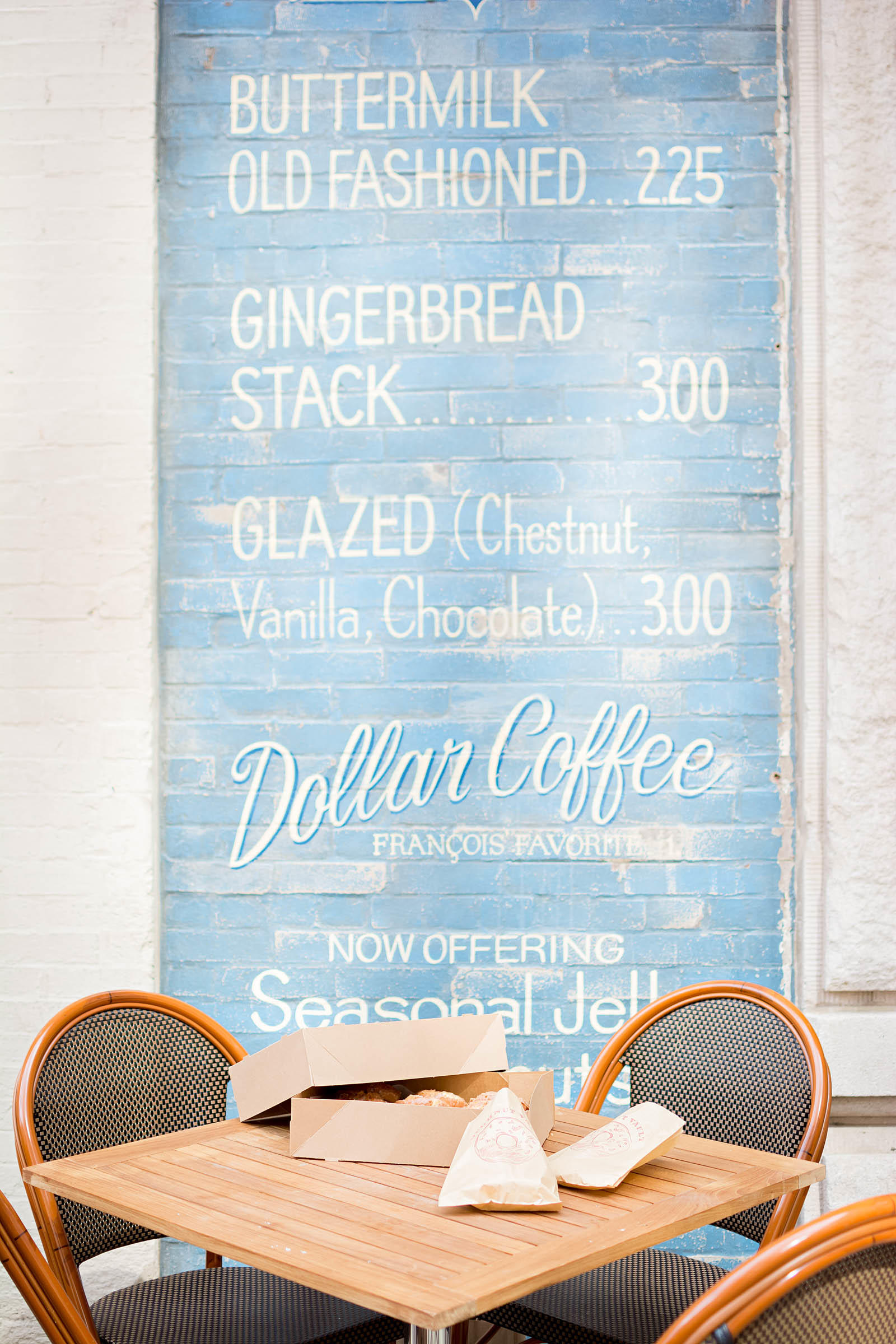 These days Doughnut Vault donuts are sold in several more locations around the city like Three Arts Cafe (as well as a particularly charming doughnut van they park around in different spots every day) so the waits aren't nearly as long as they used to be. PHEW!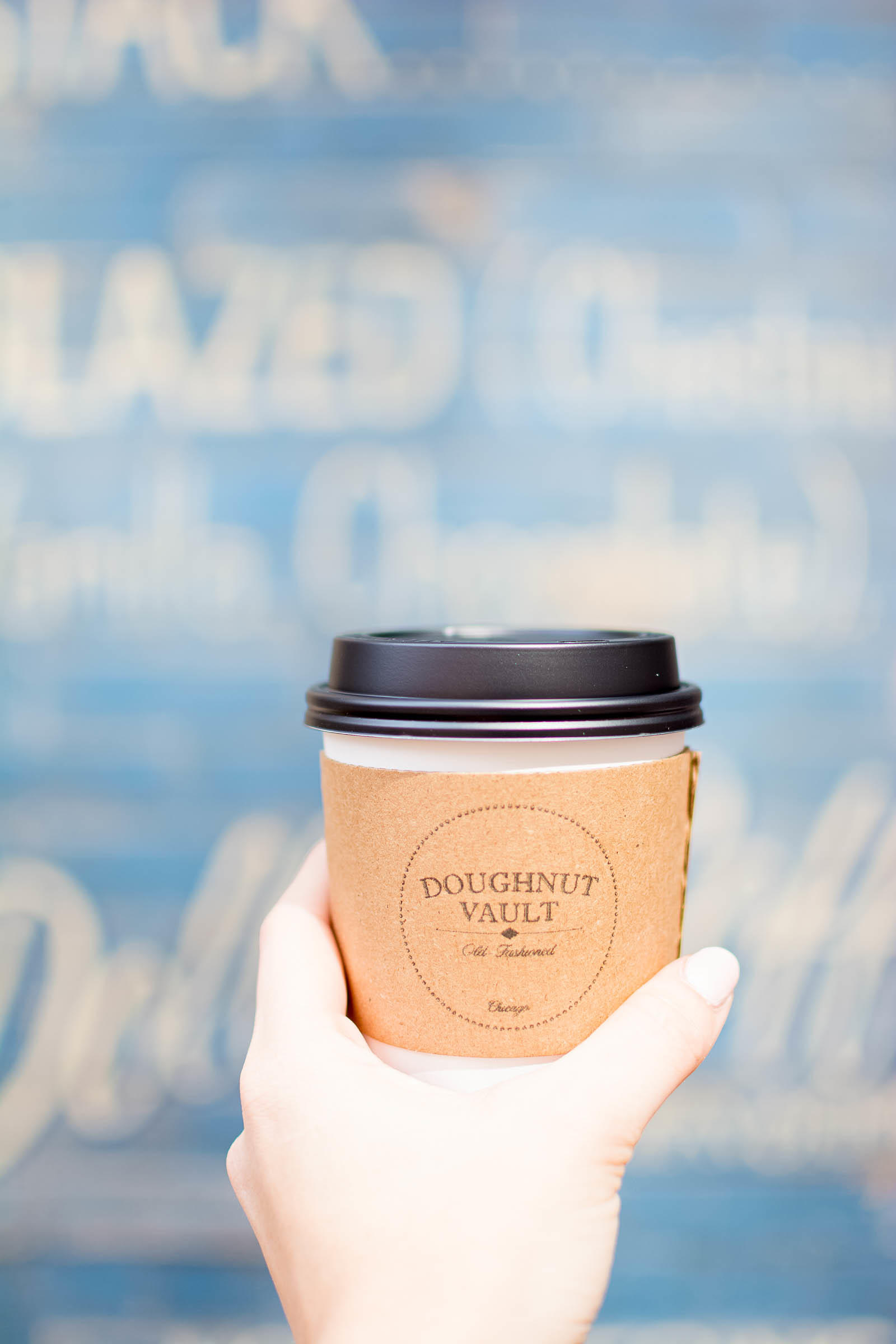 But wait or no wait these doughnuts are SO worth the trouble.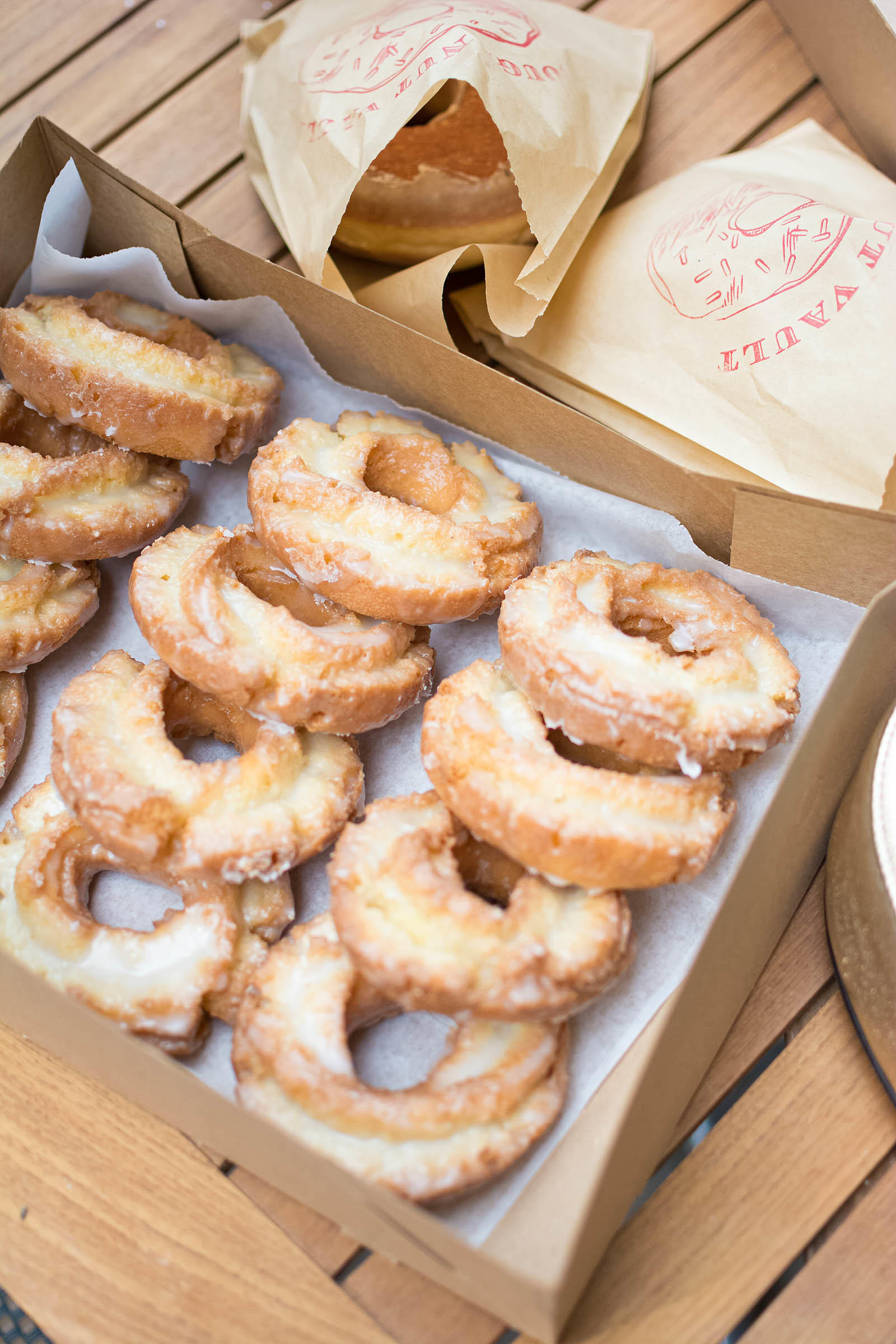 I mean just look at them!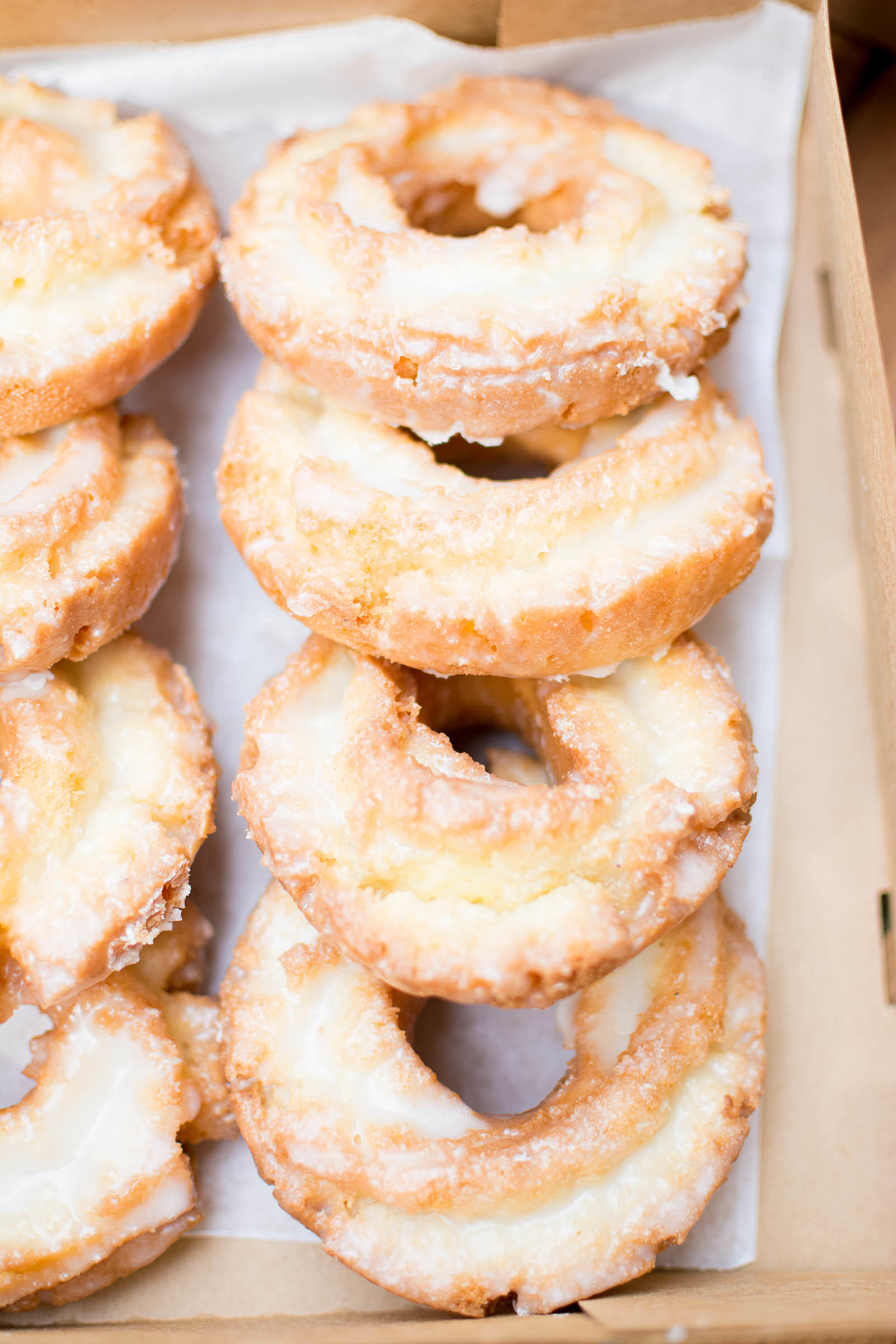 These are the Buttermilk Old-Fashioned — Hubby and I's favorite Doughnut Vault doughnut.
They're a delicious classic with a vanilla bean-speckled dough fried to crunchy perfection then doused in a flavorful, not-too-sweet glaze.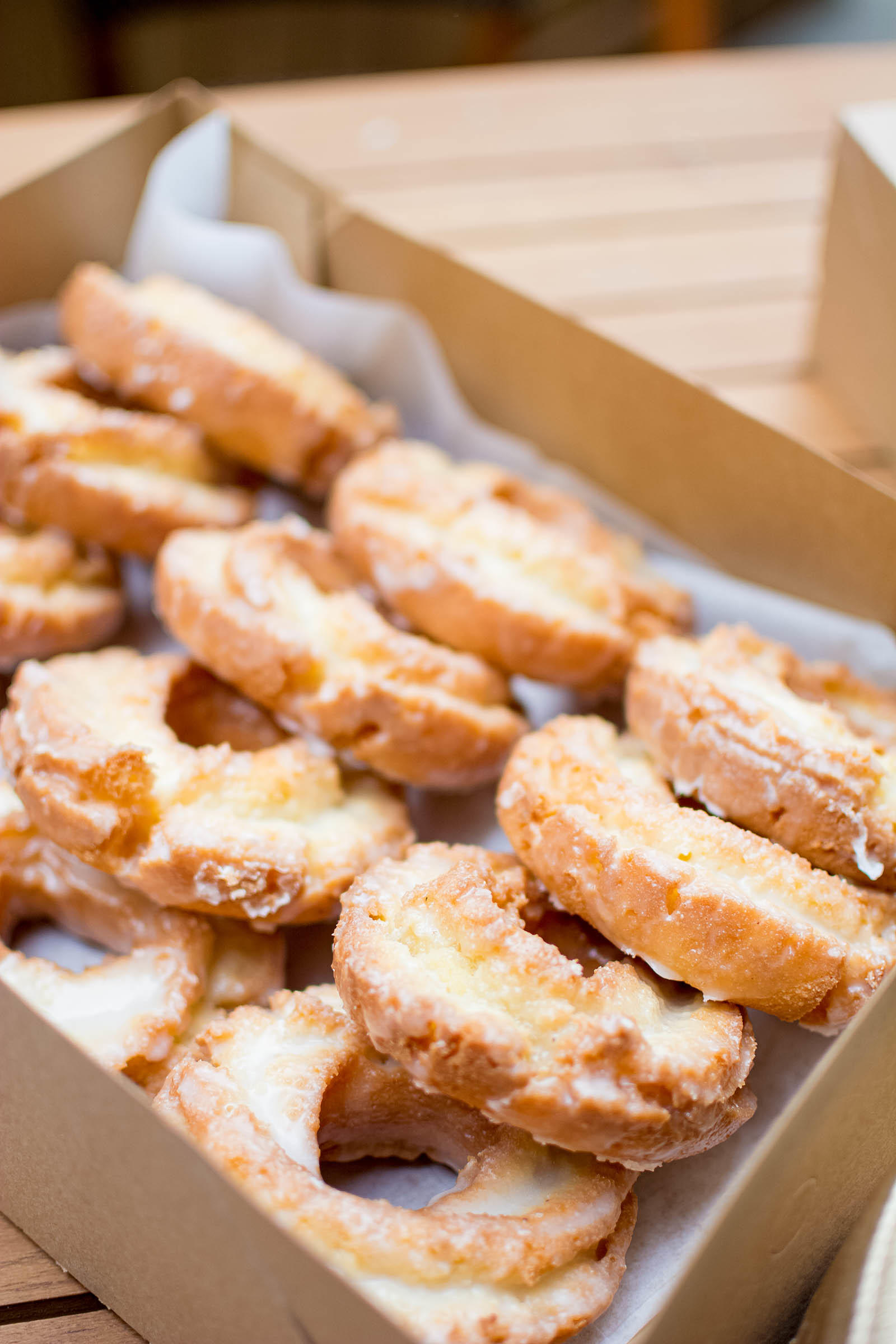 These are without a doubt my favorite glazed doughnuts in the city!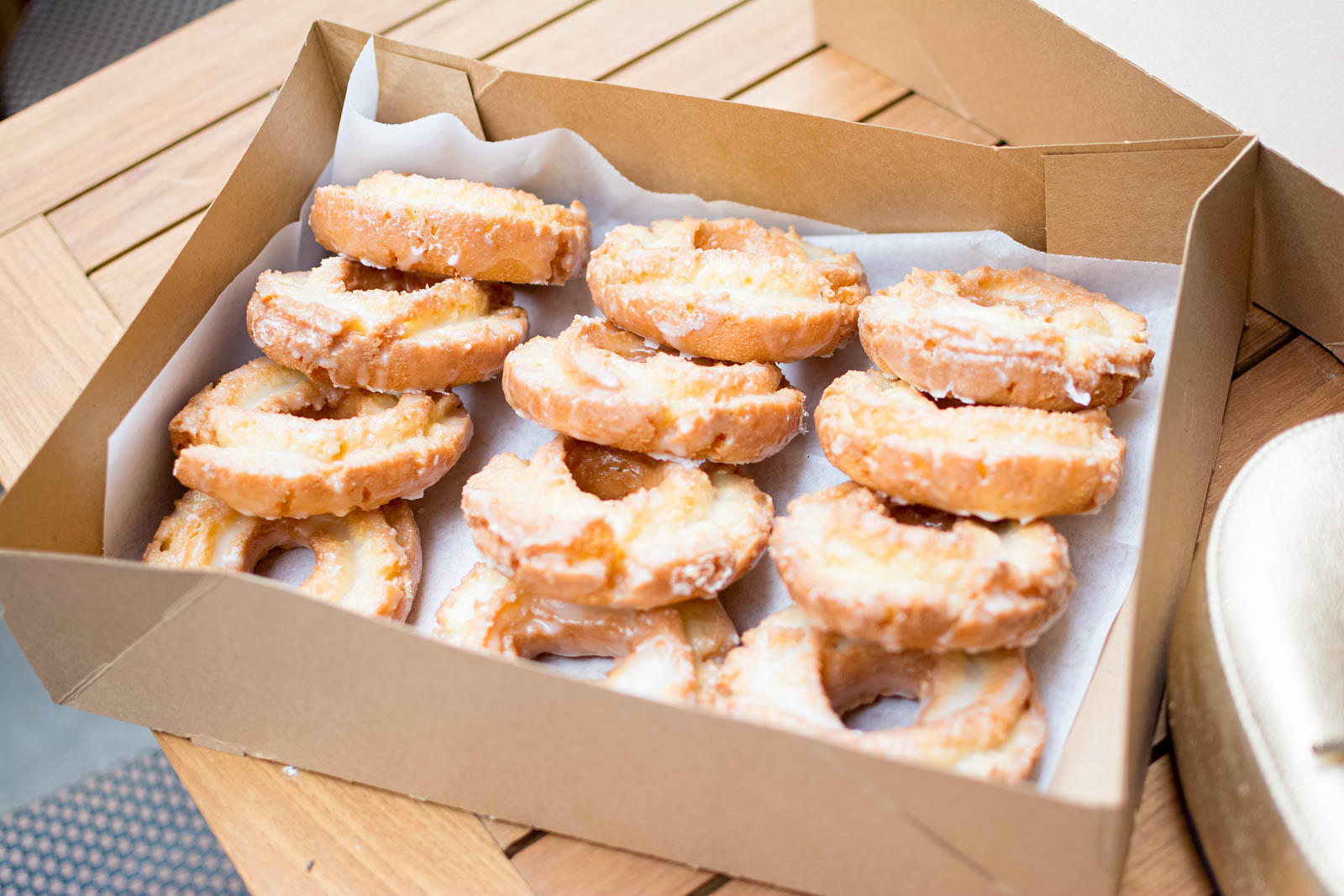 Hubby and I are so addicted to them that back when you could ONLY buy Doughnut Vault doughnuts at their small River North shop (which inevitably meant at least 40 minutes in line), we would BULK buy them, take them home, and freeze them so we'd have them whenever we wanted them.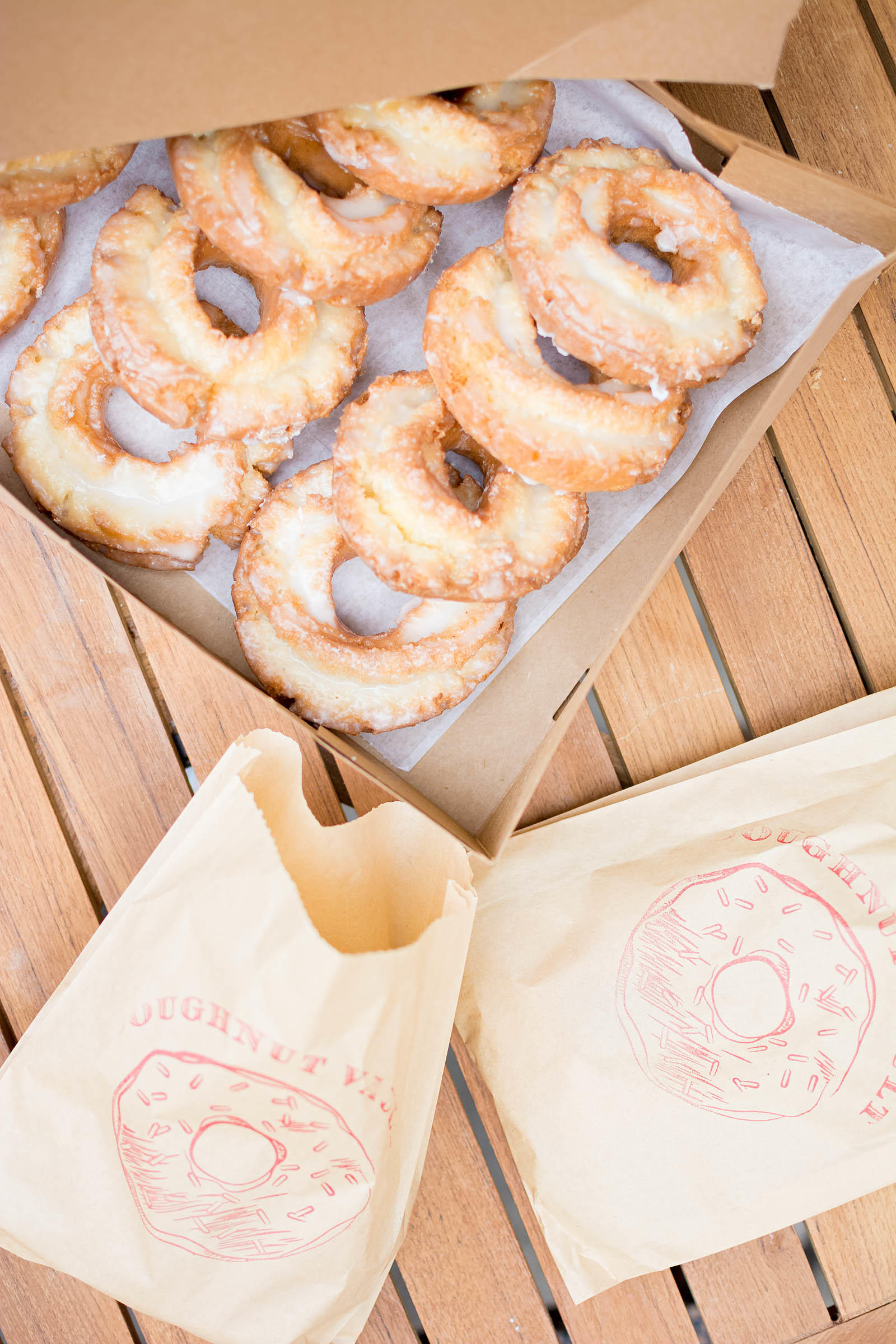 Really they are THAT good!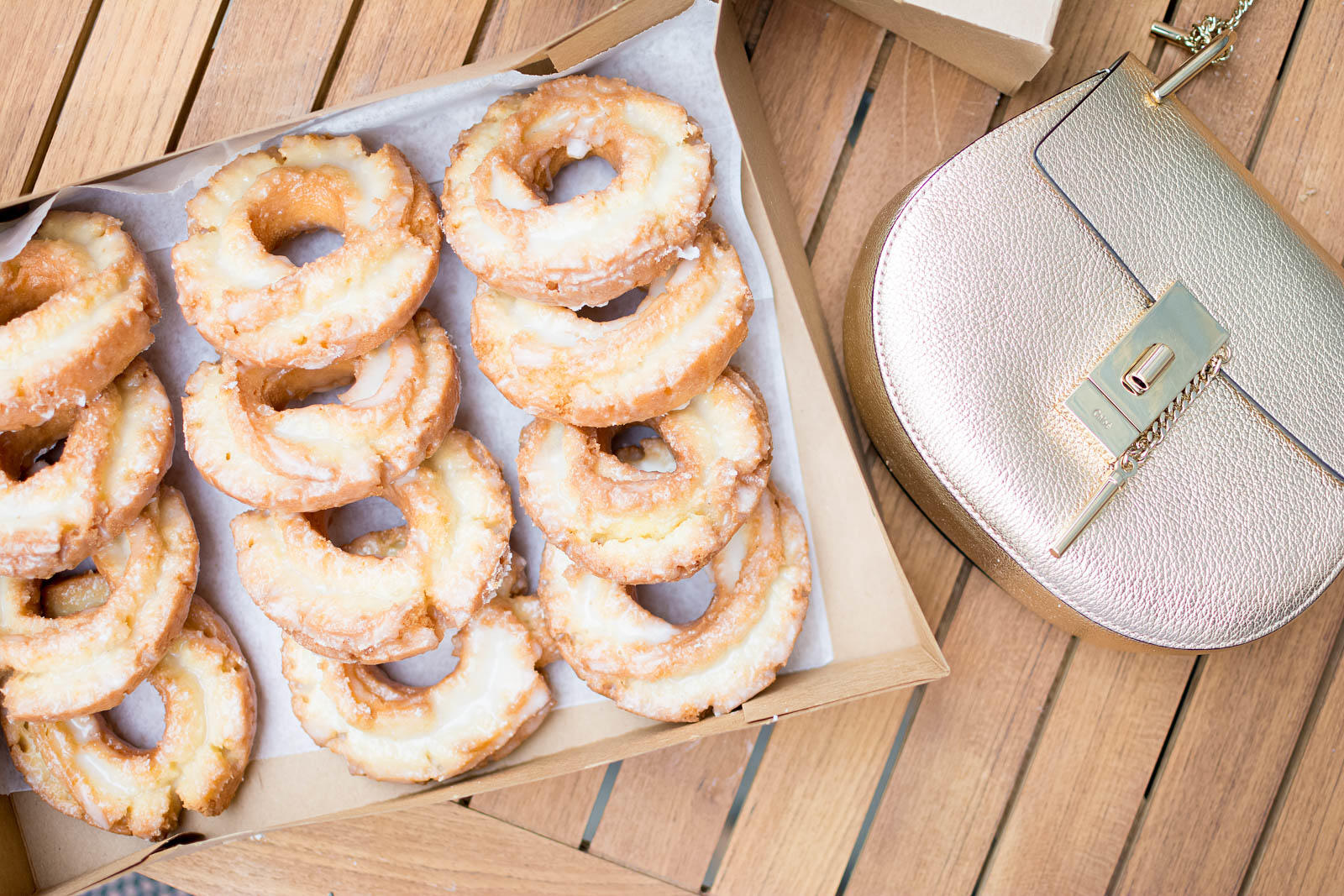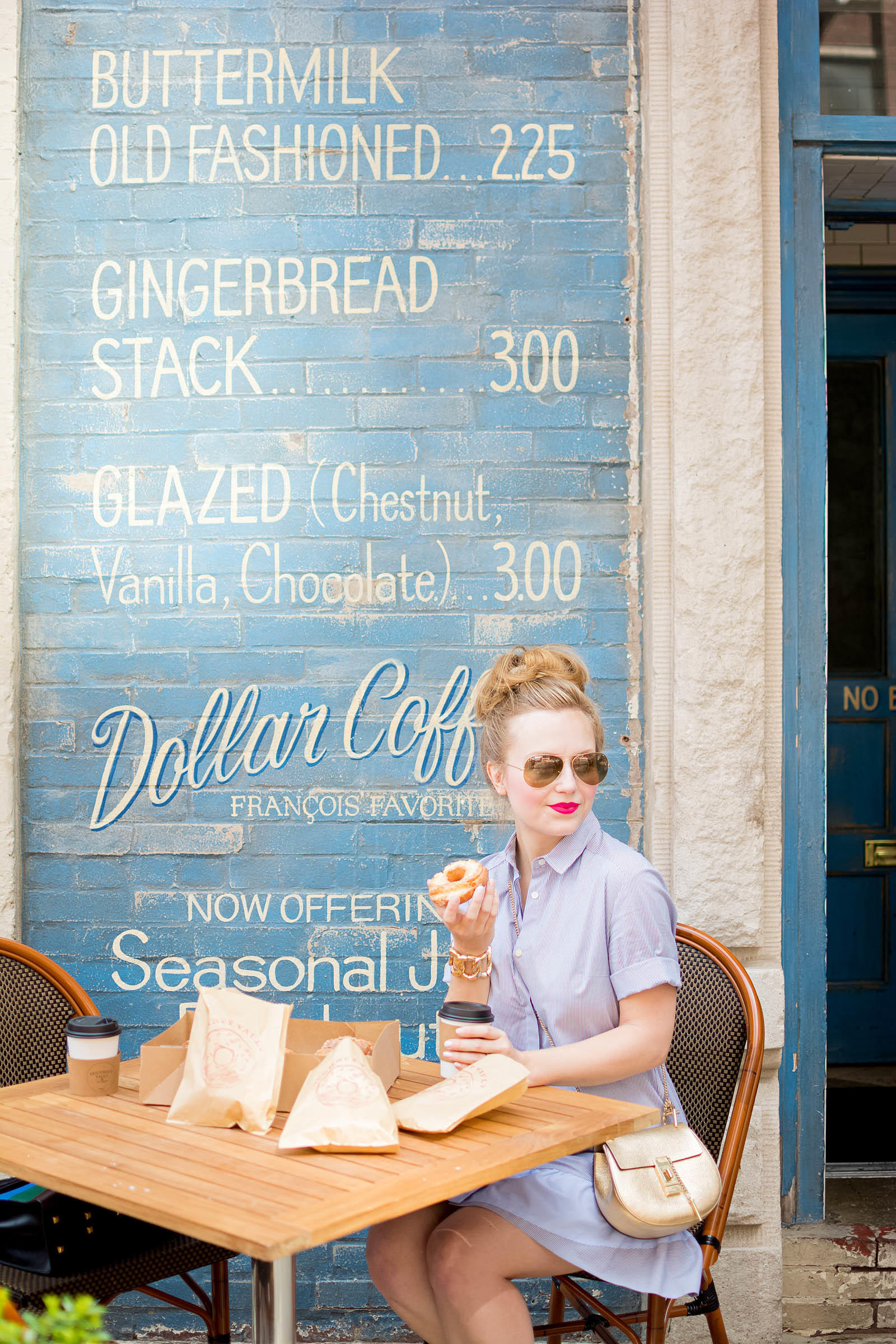 I highly recommend stopping by the original shop if you can. It has so much character! It's tiny — SUPER tiny — with only room for a half-dozen customers at a time within the chandelier-decked shop.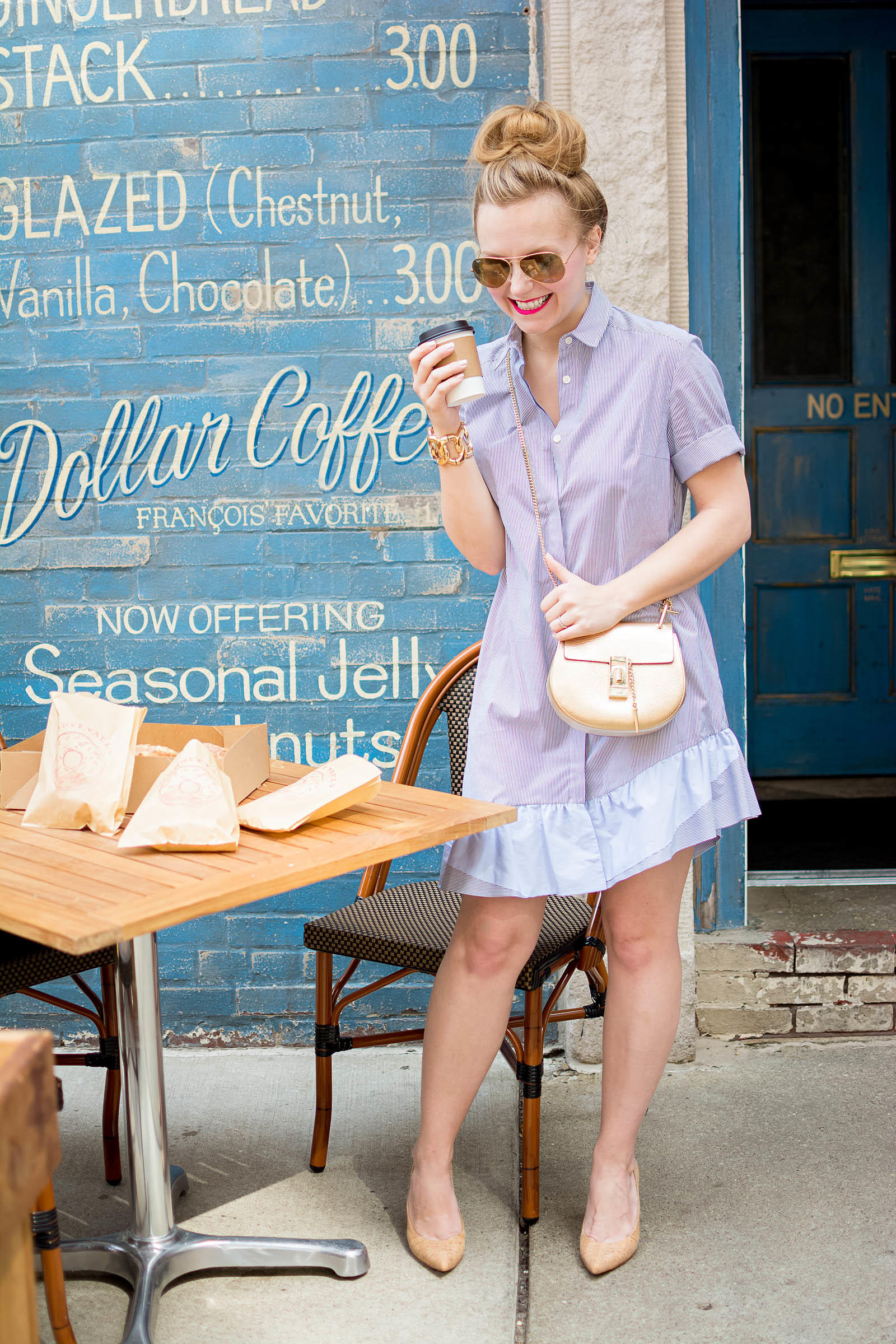 But the outdoor patio has expanded quite a bit over the years practically doubling the space of the shop.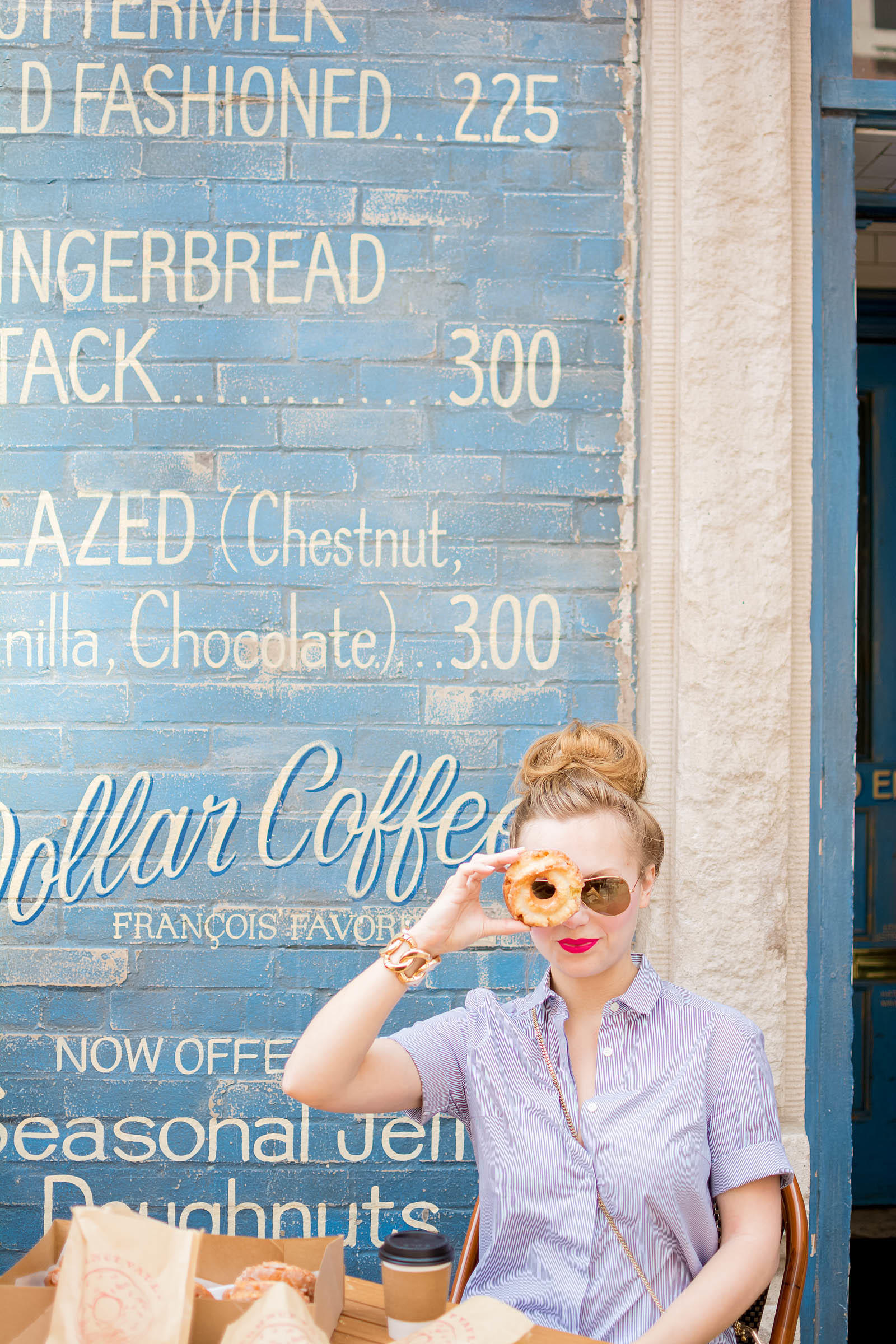 And now with the long wait times halved, it's become one of my favorite stops for much-needed morning doughnut fuel on the morning.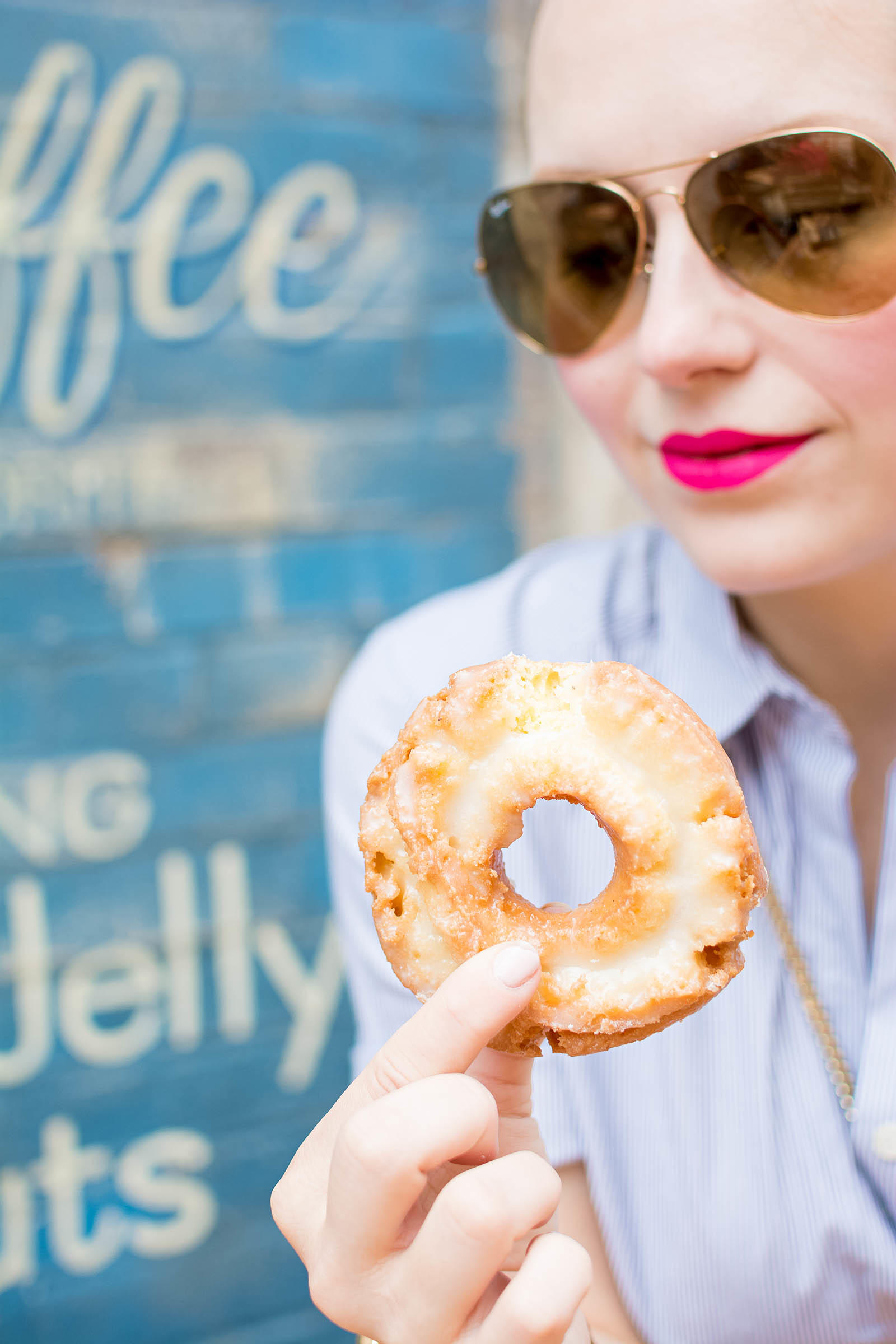 Care to try a bite?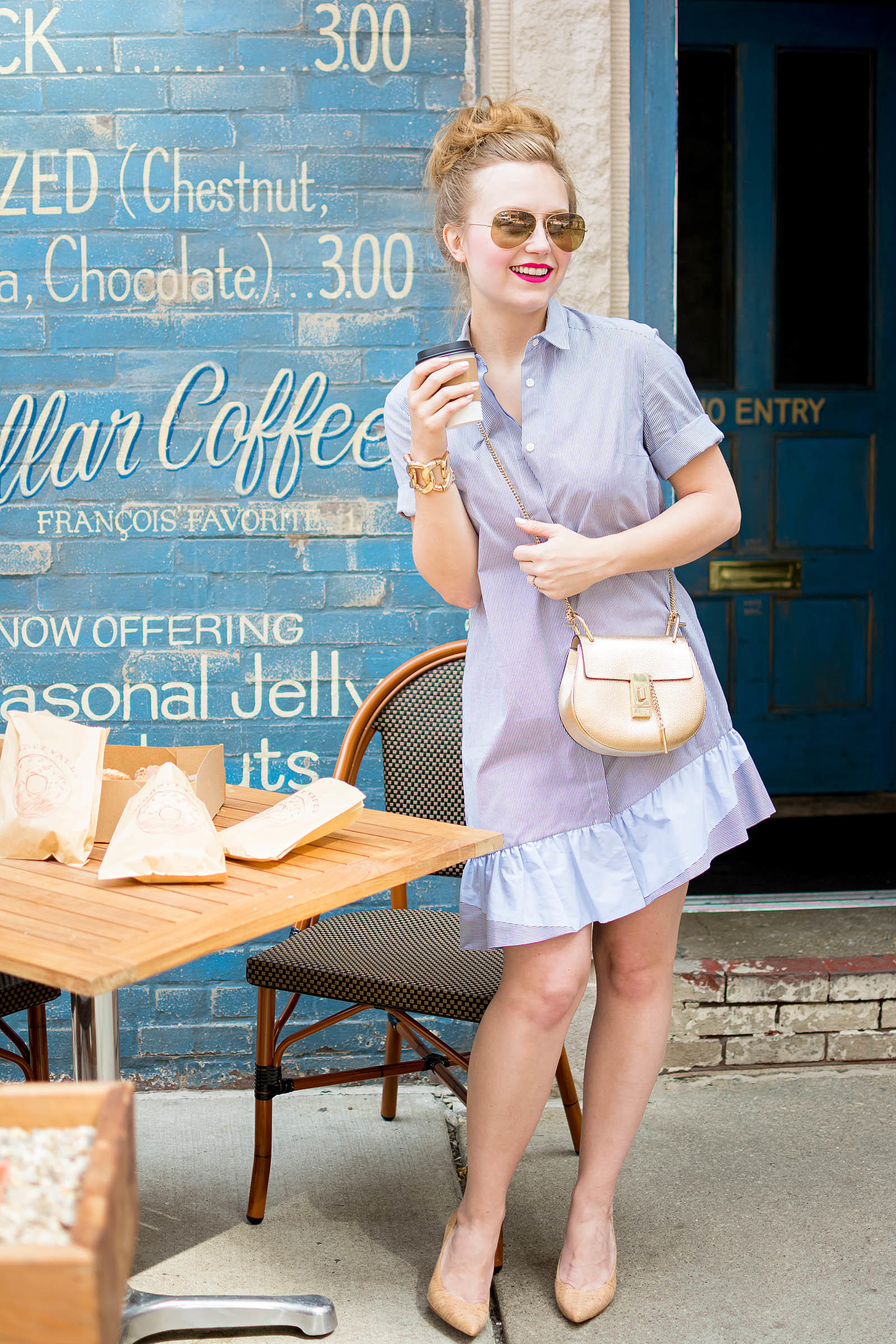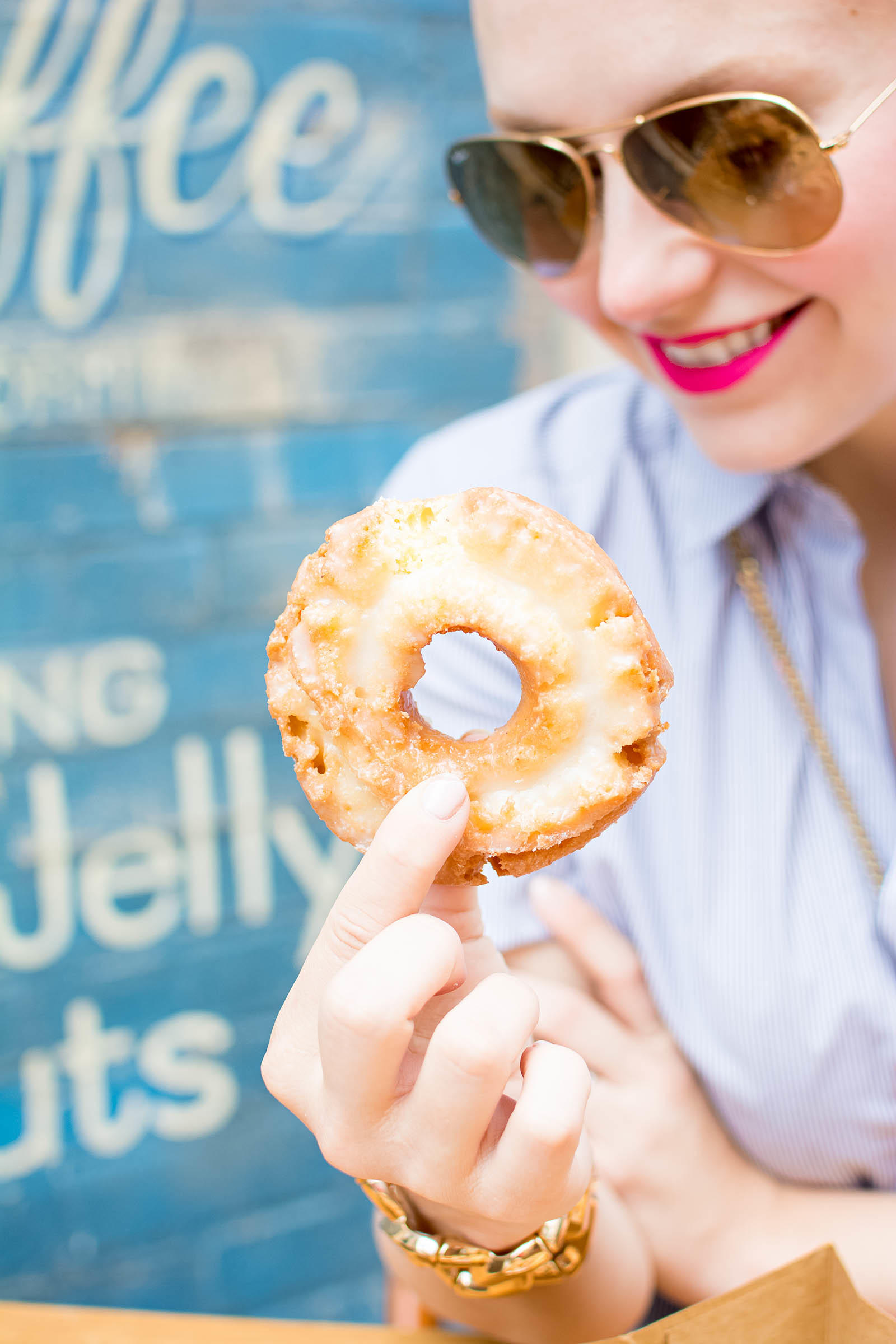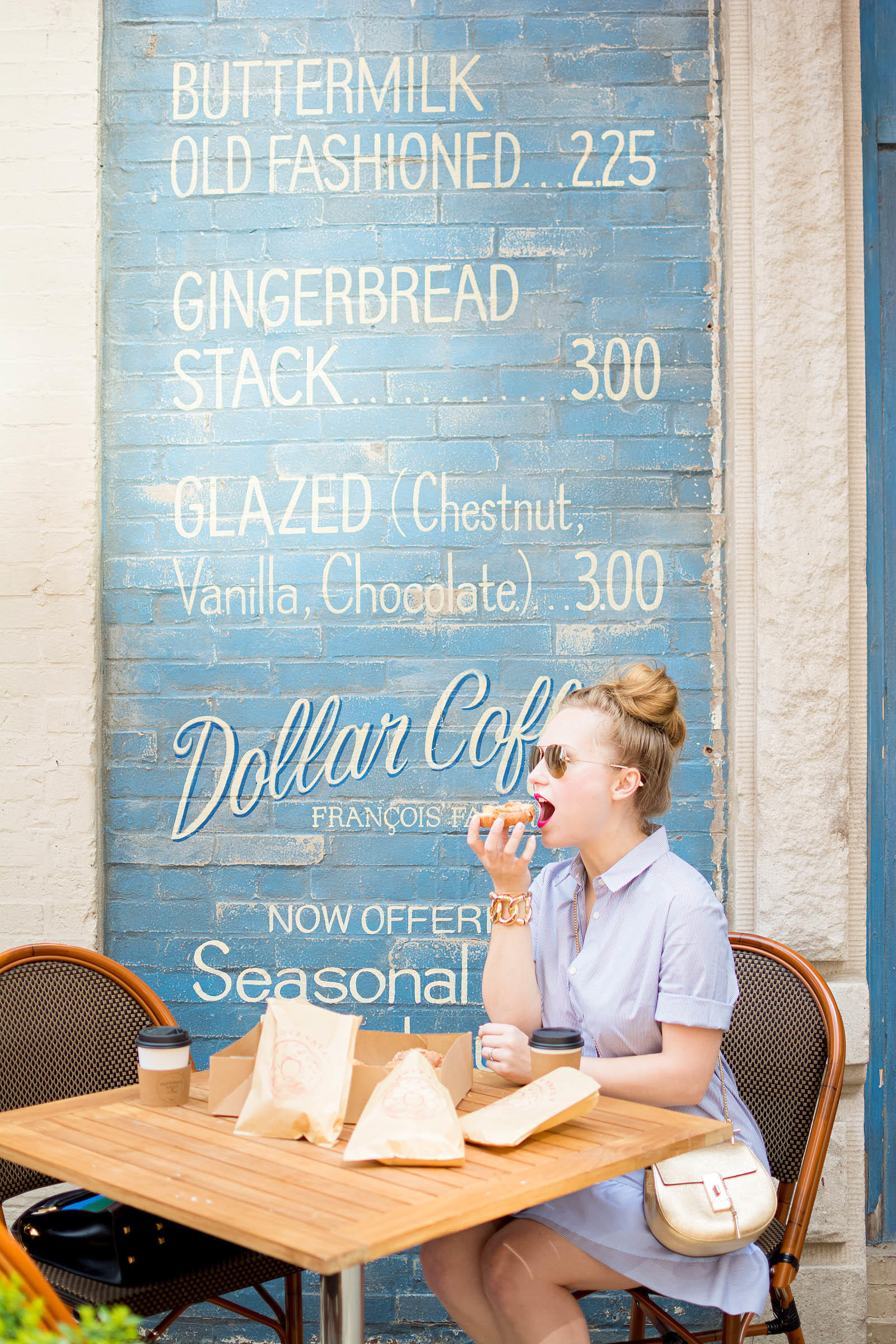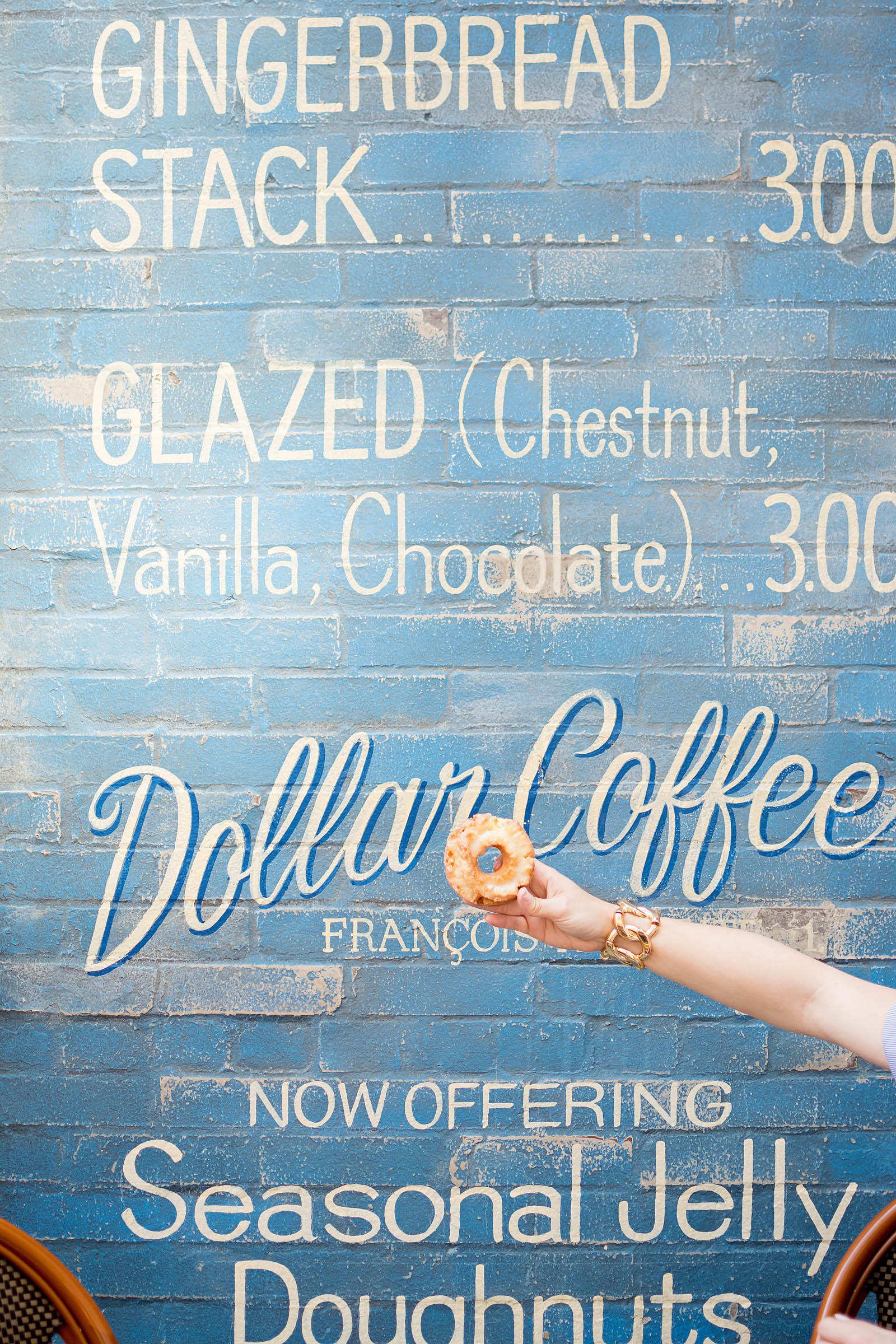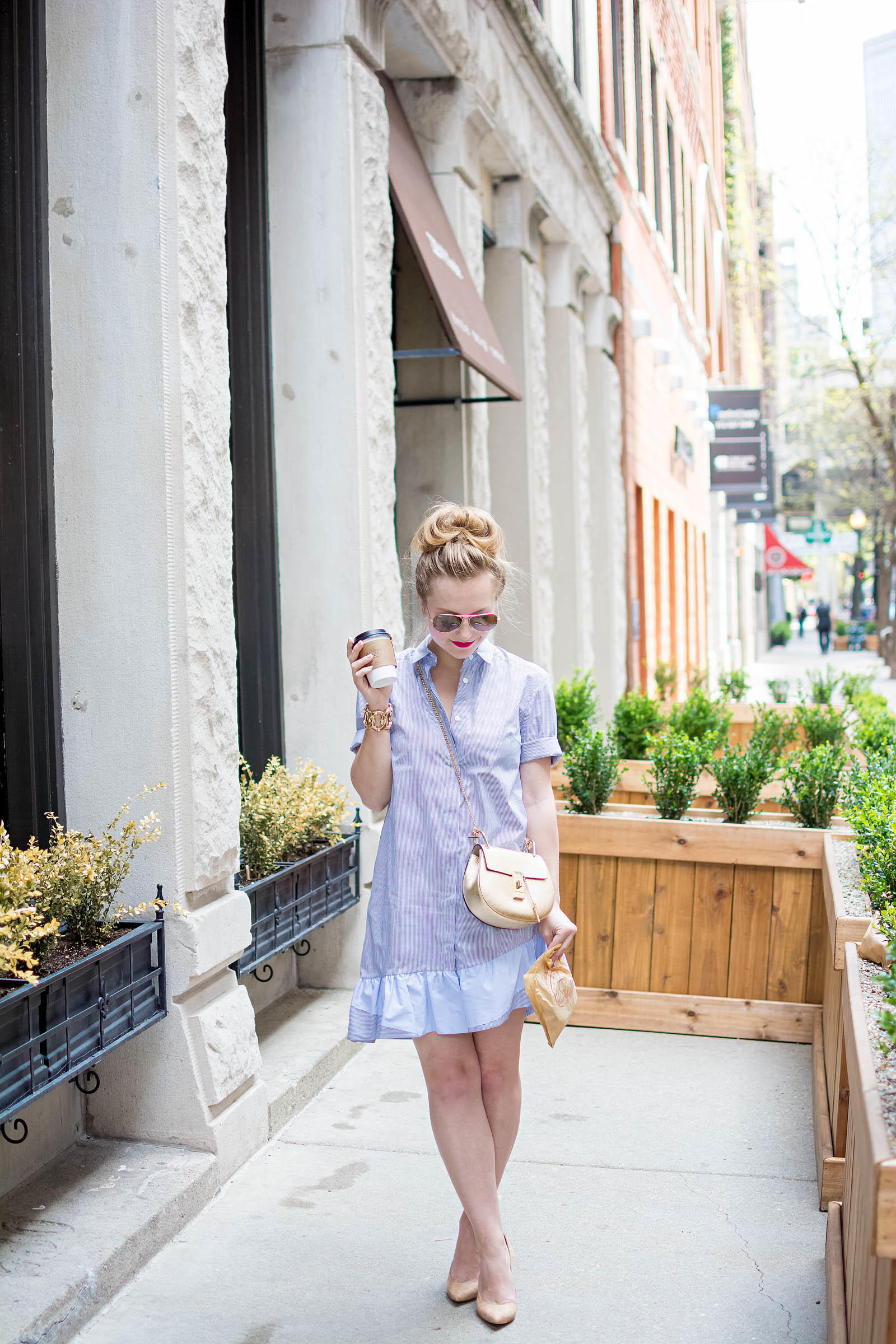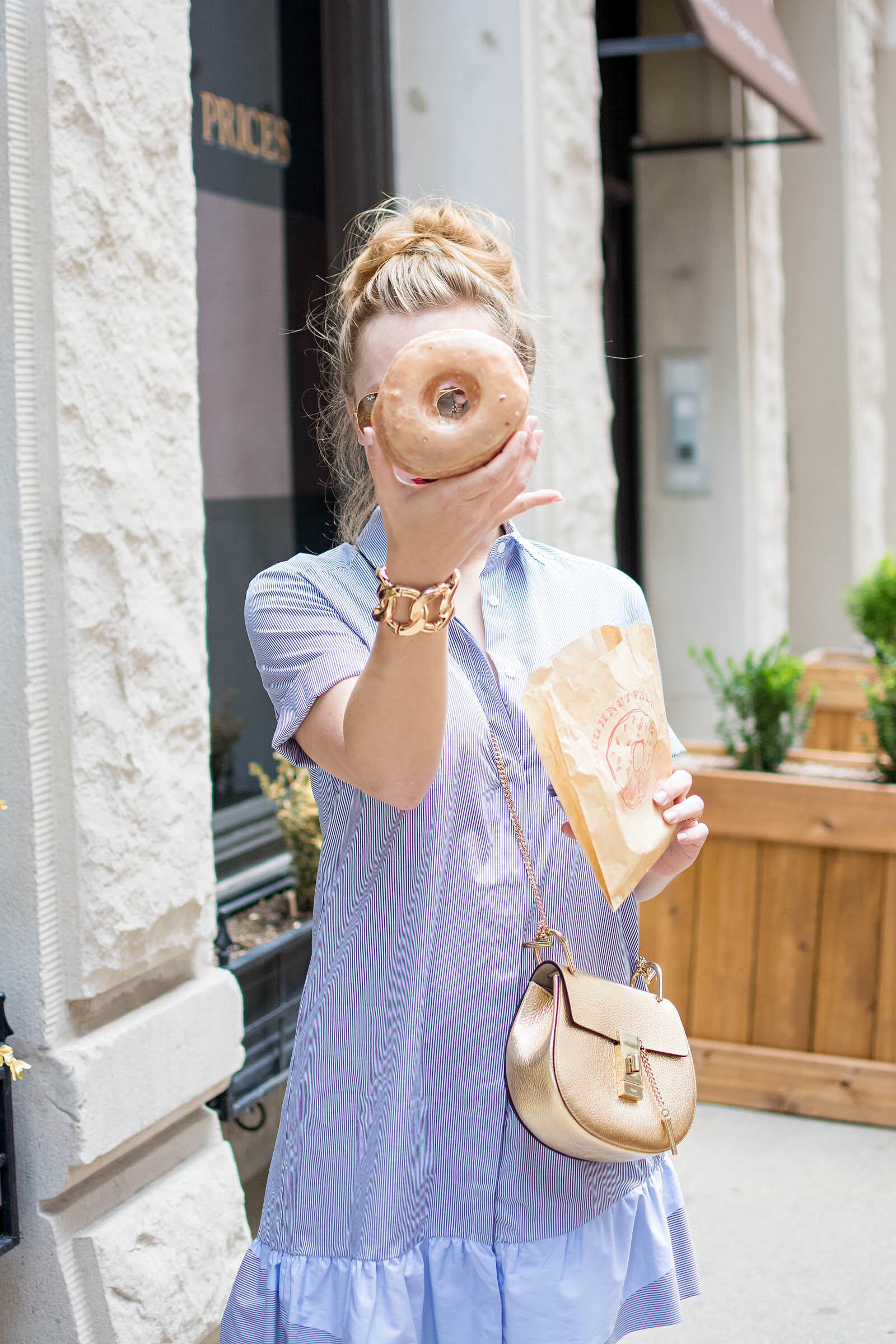 Another one of my absolute favorite Doughnut Vault doughnuts is the Chestnut-Glazed — a puffy, yeasty doughnut that's massive in scale and so subtle and delicious in flavor.
I love the little flecks of chestnut mixed in with the glaze.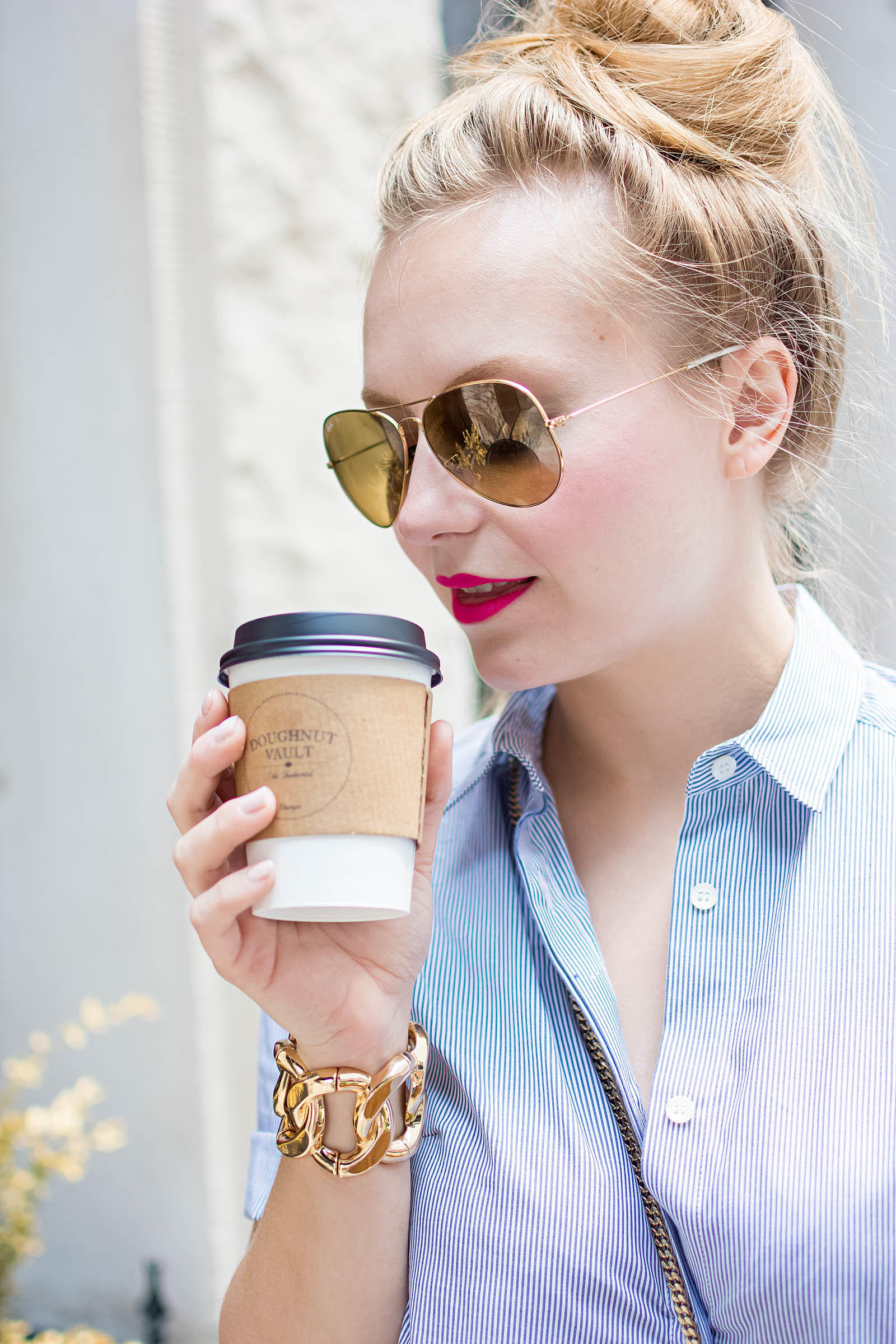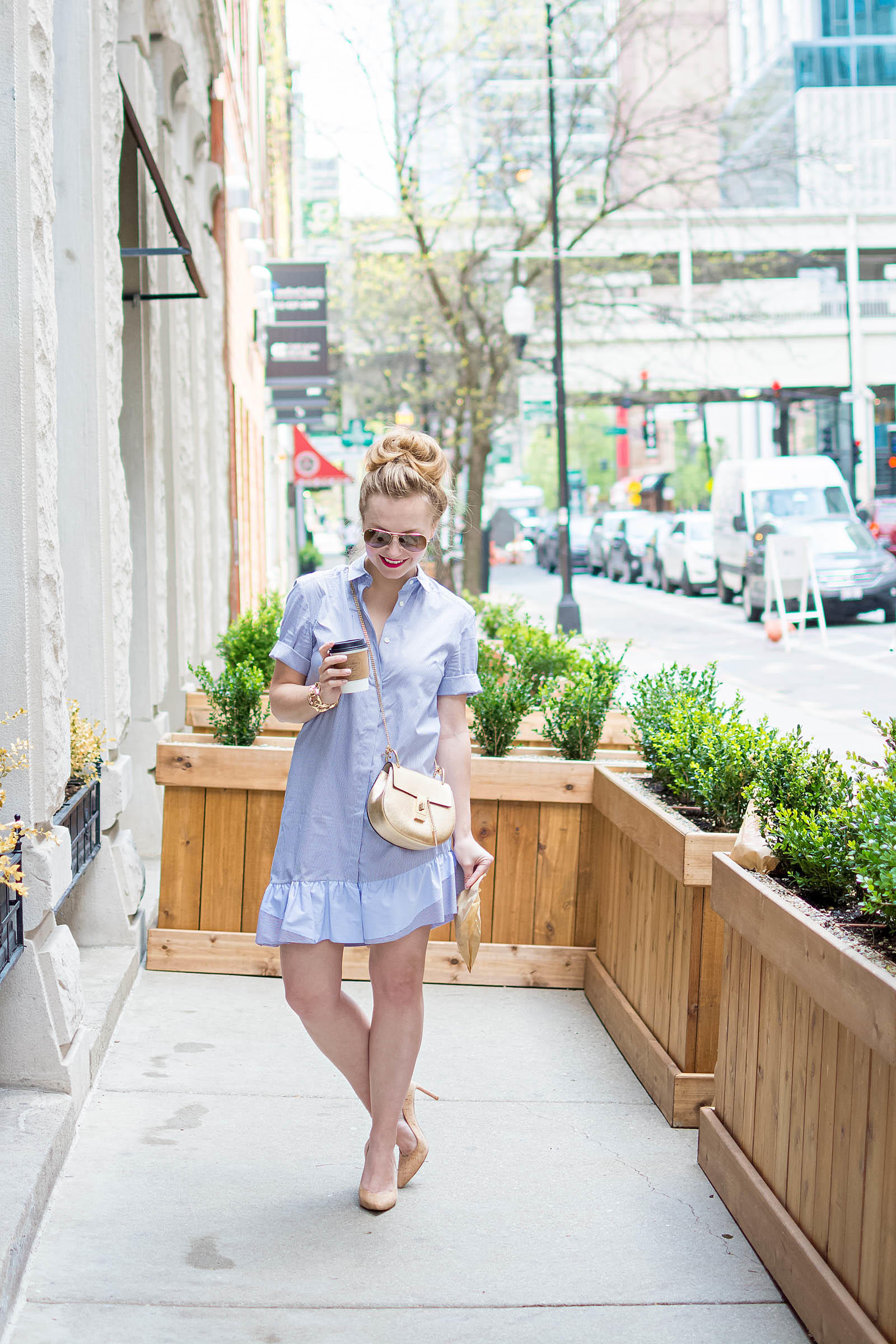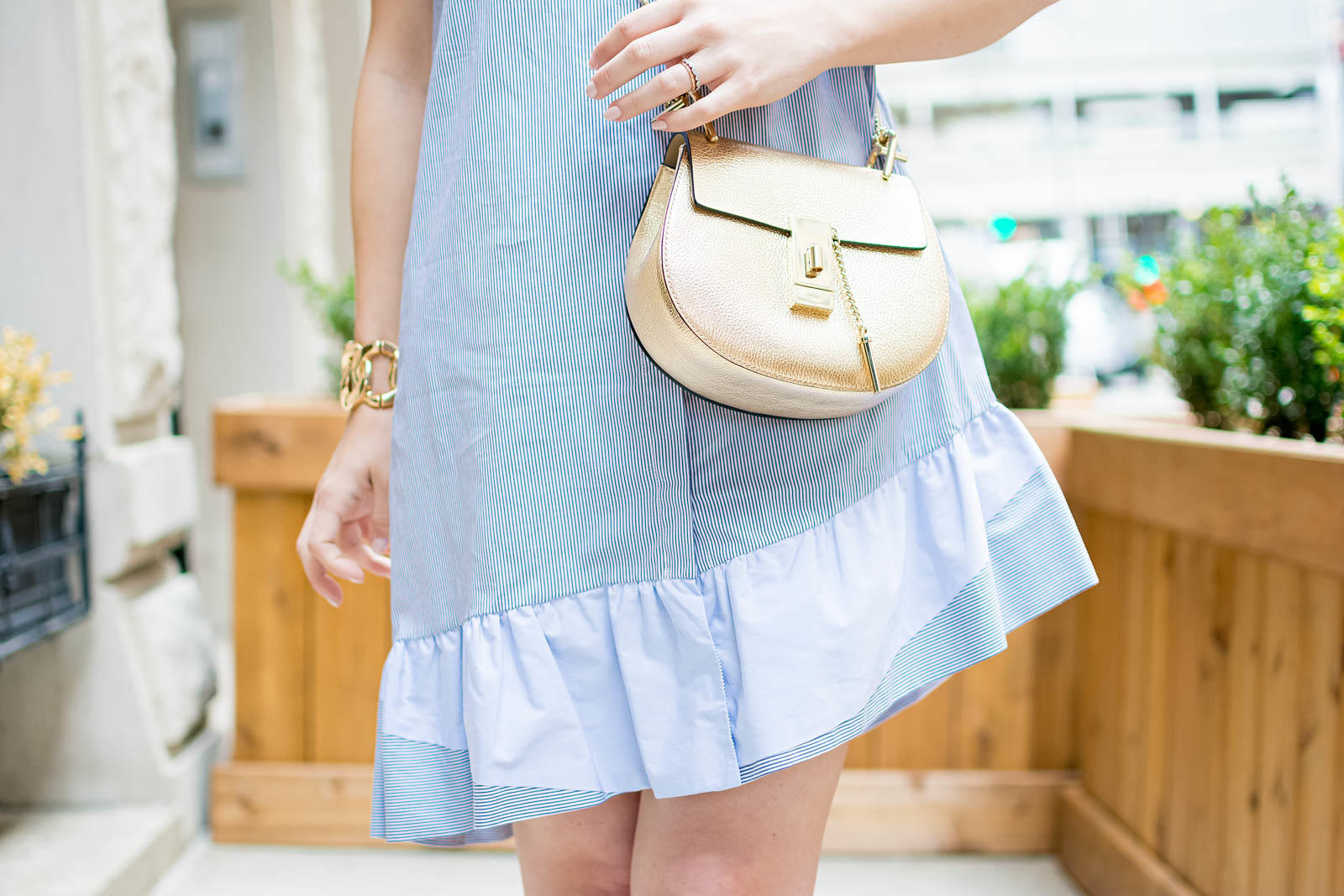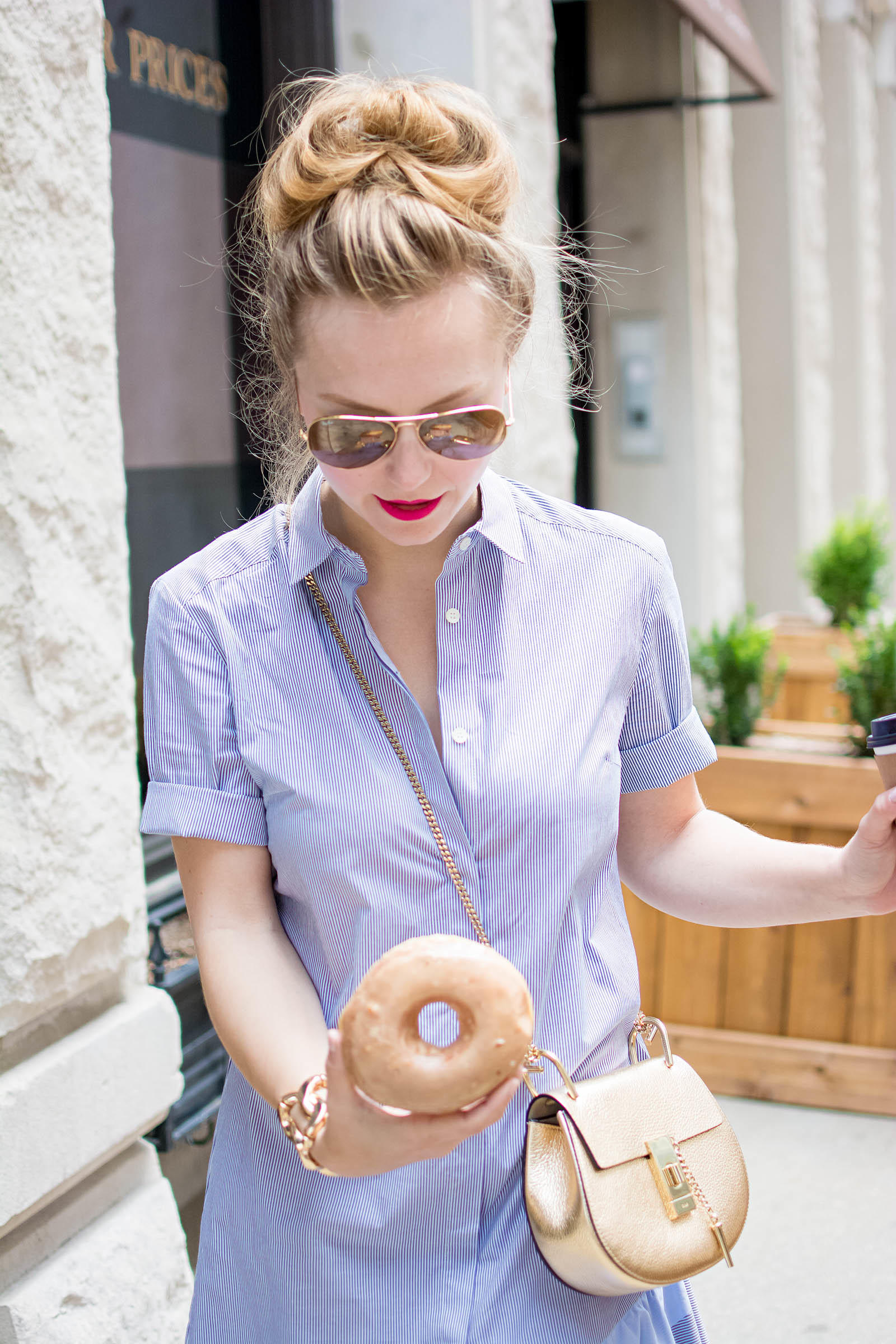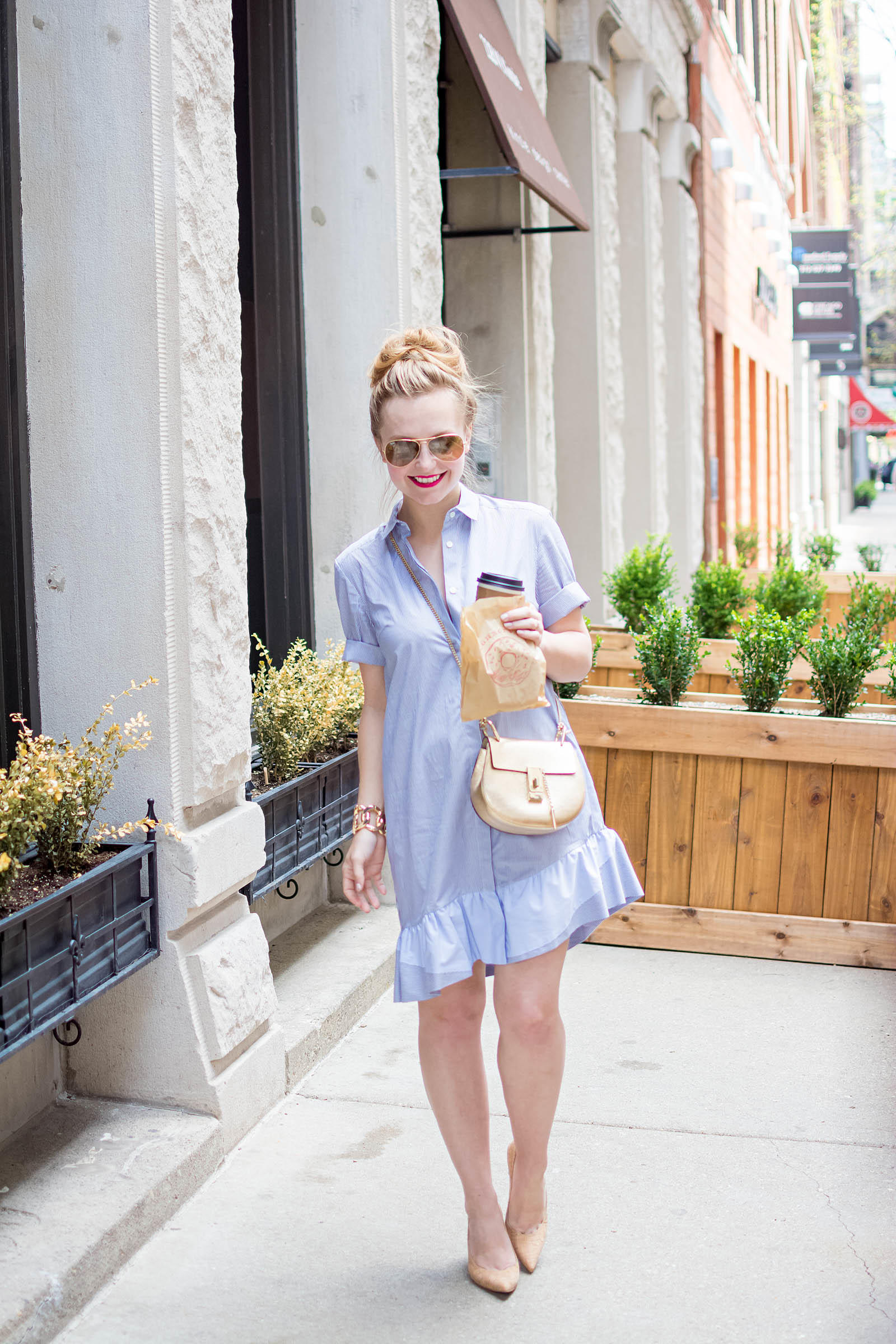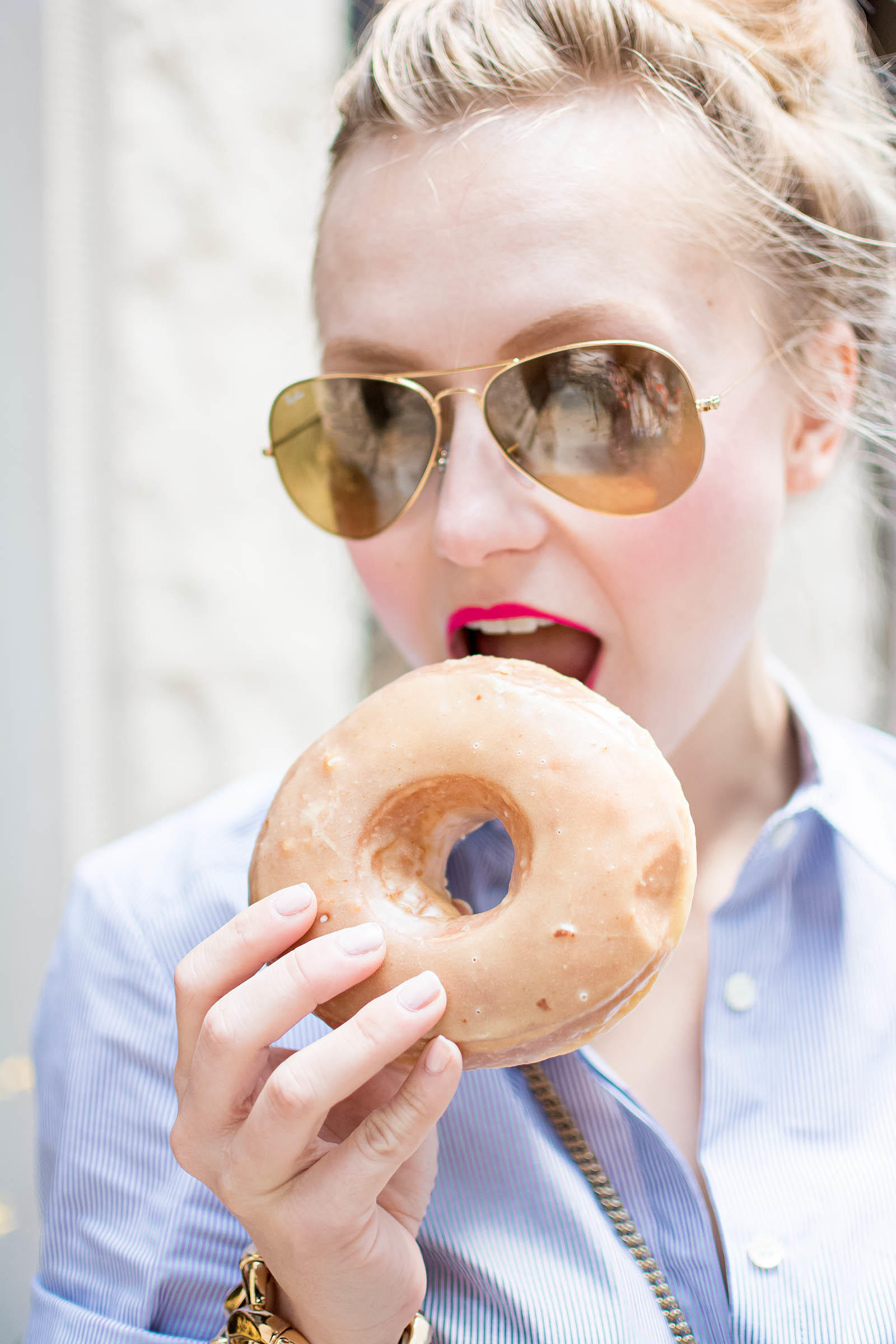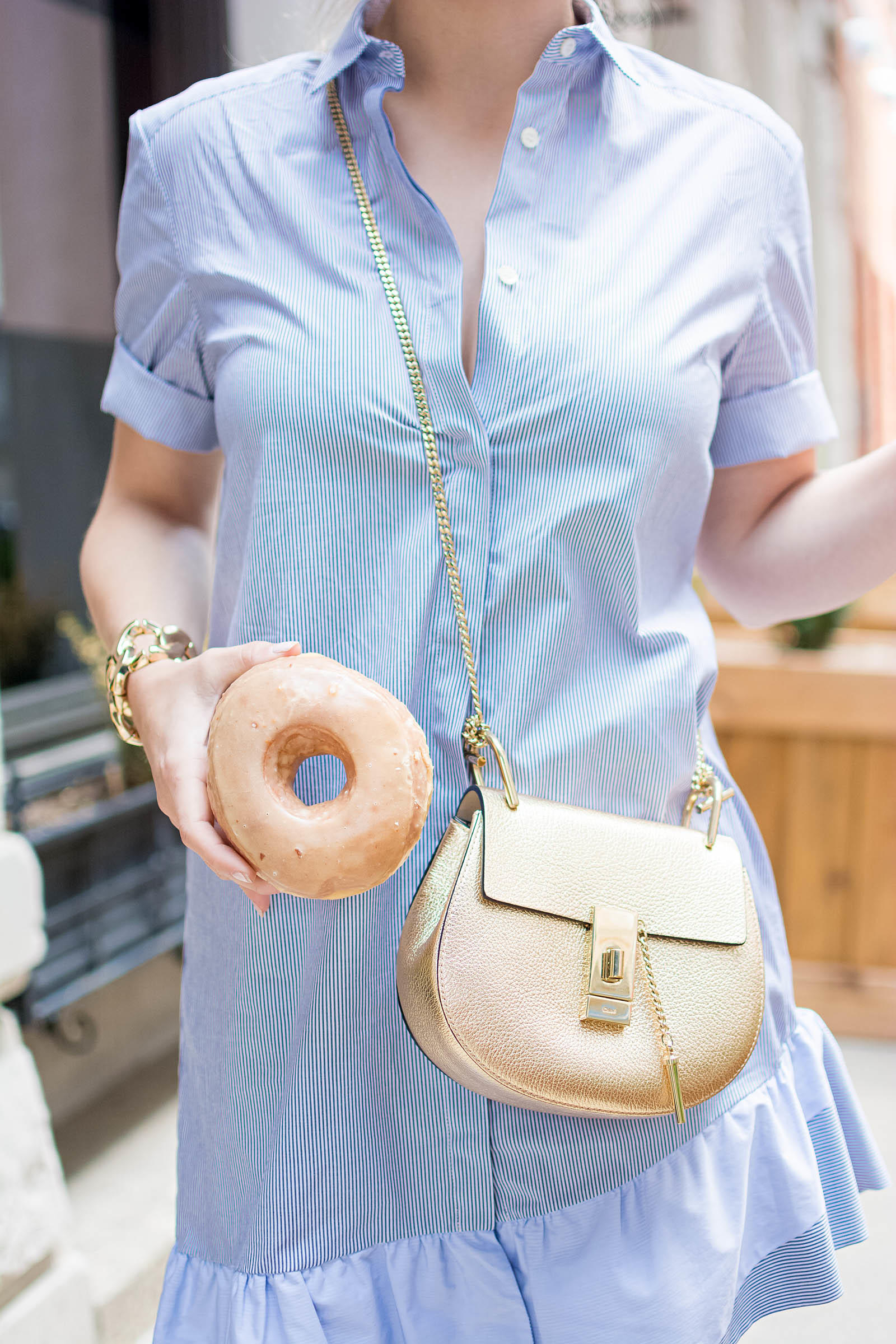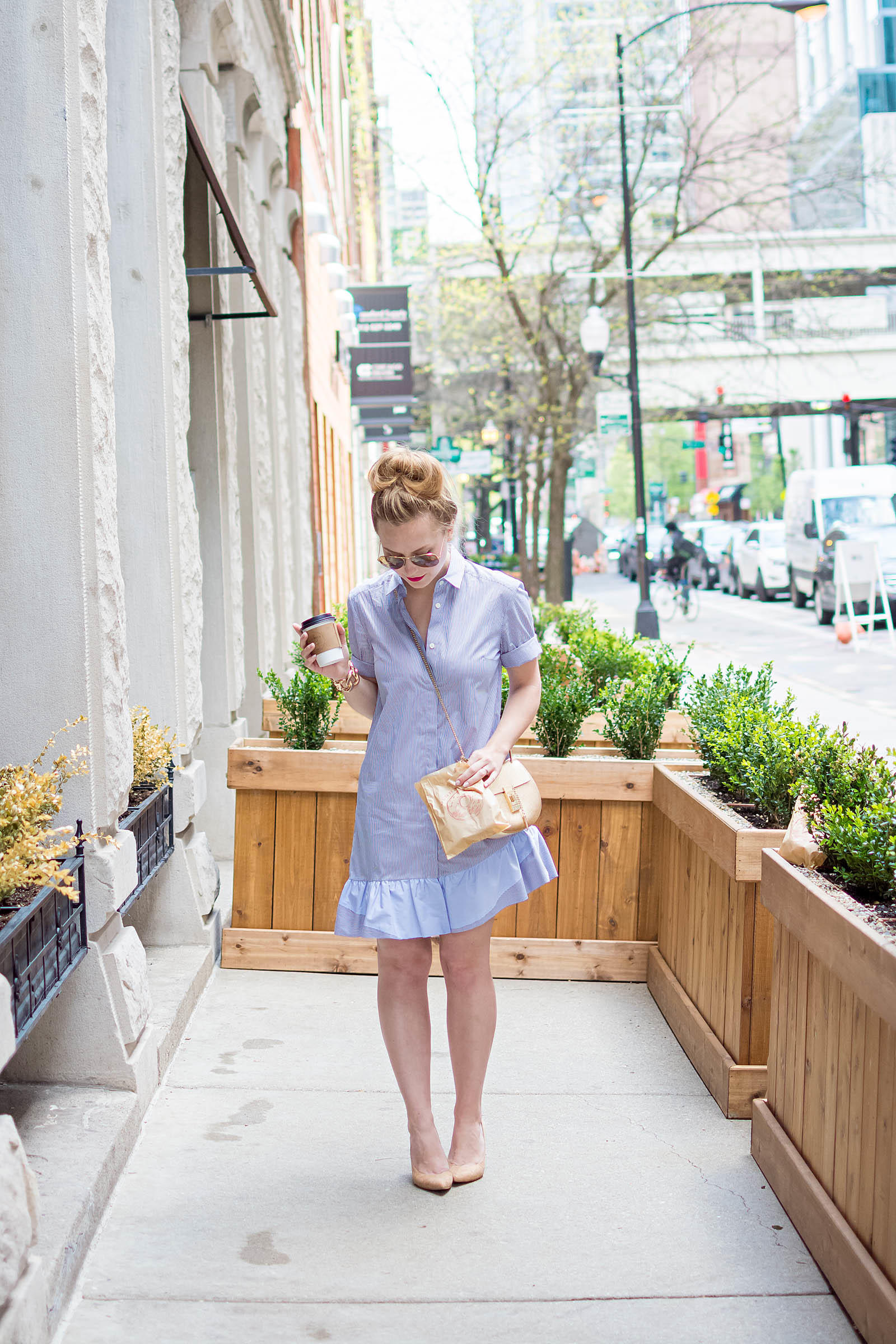 SHOP THE LOOK:
Dress – Thakoon Addition (similar: 1 / 2 / 3) || Bag – Chloé Mini 'Drew' (budget options: 1 / 2) || Pumps – Stuart Weitzman 'Heist' || Cuff – Forever 21 || Sunglasses – Ray-Ban || Lips – Stila in 'Bella'
Photos courtesy of Anna of NoirFriday
Where will YOU be celebrating National Doughnut Day today?