Charcoal Lemonade is becoming one seriously trendy drink. As a powerful detoxifier and cleanser it's purported to aid in digestion, boost energy, reduce bloating, and cleanse away the body's toxins (source).
Not bad for a rather intimidating bottle of black liquid, eh?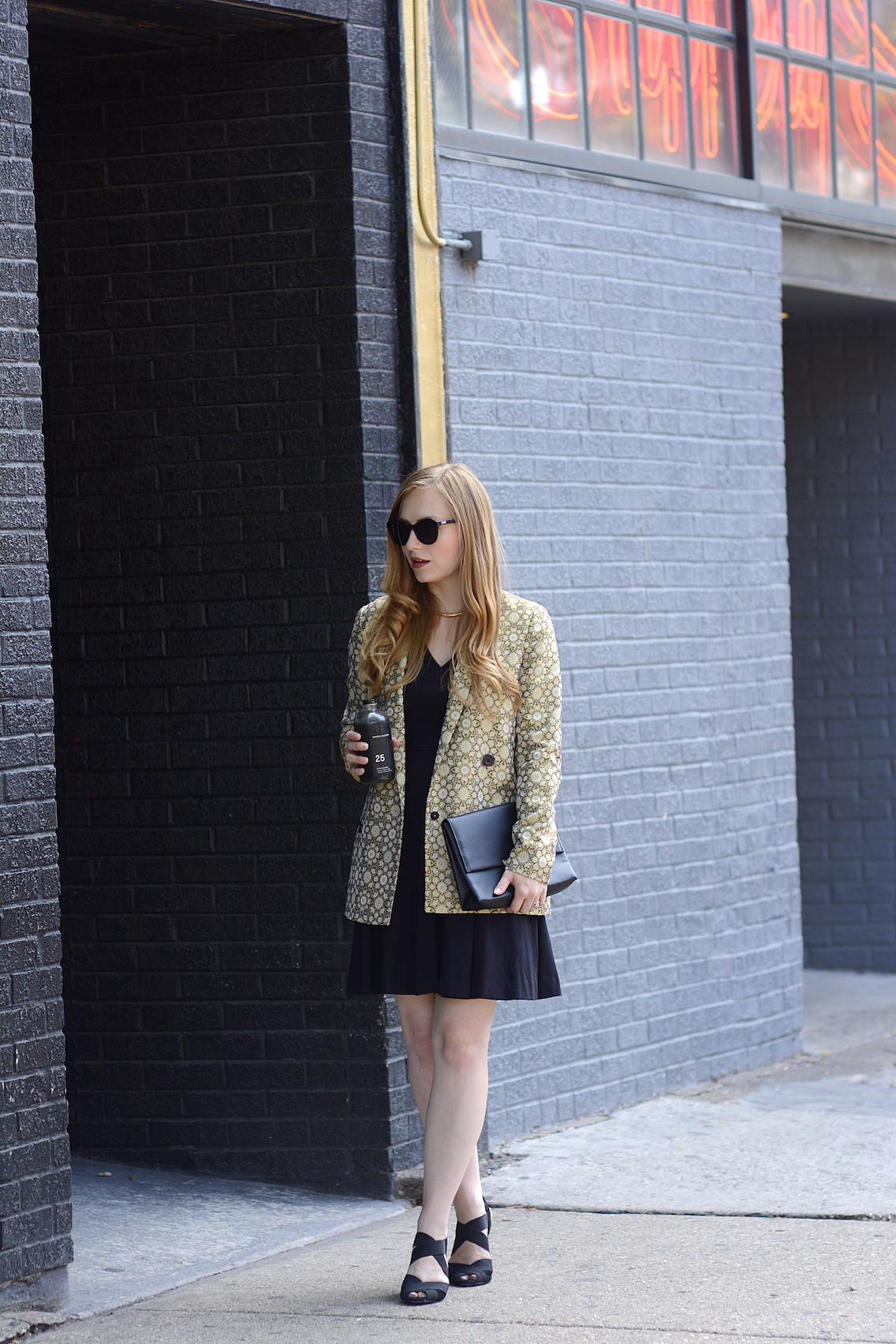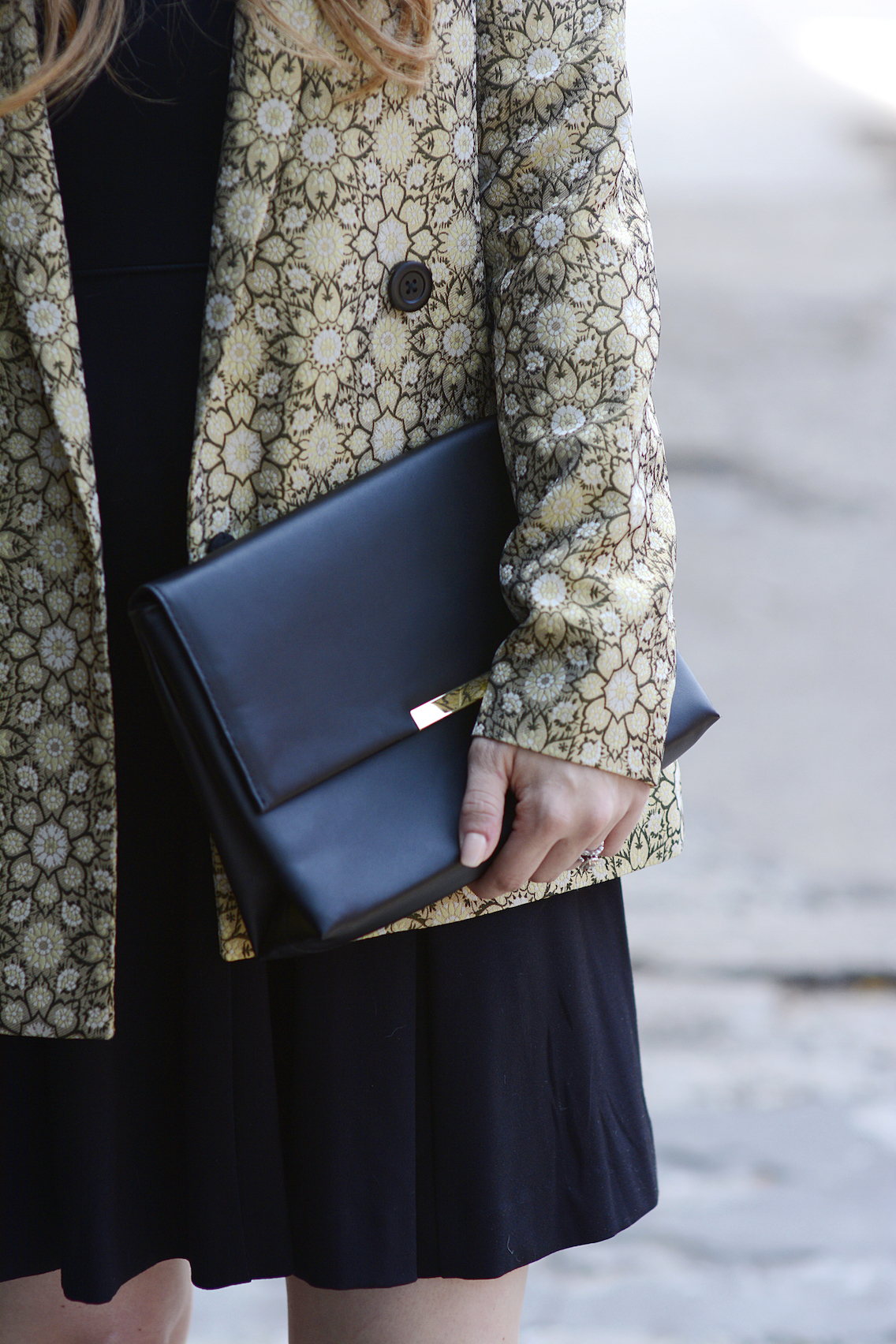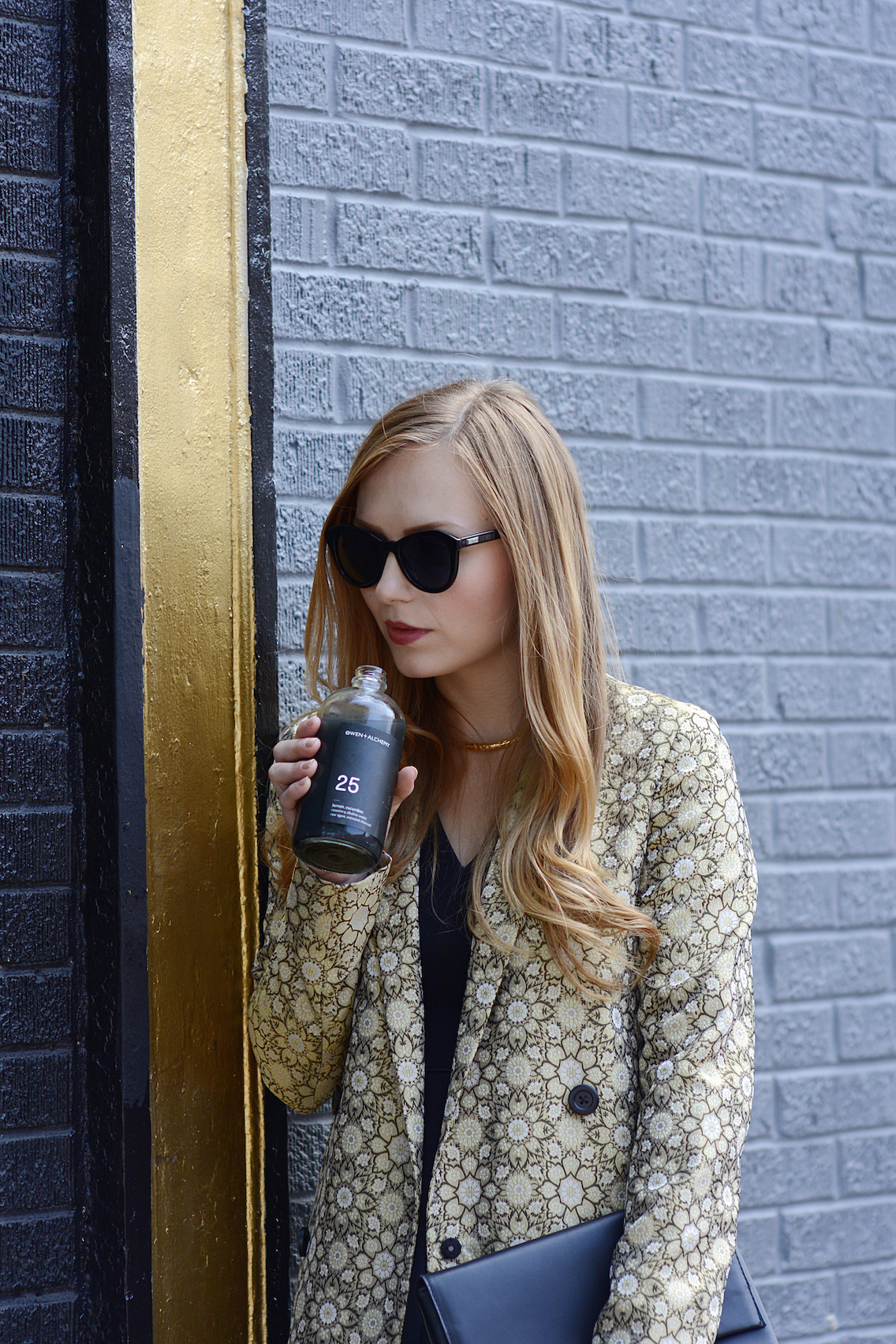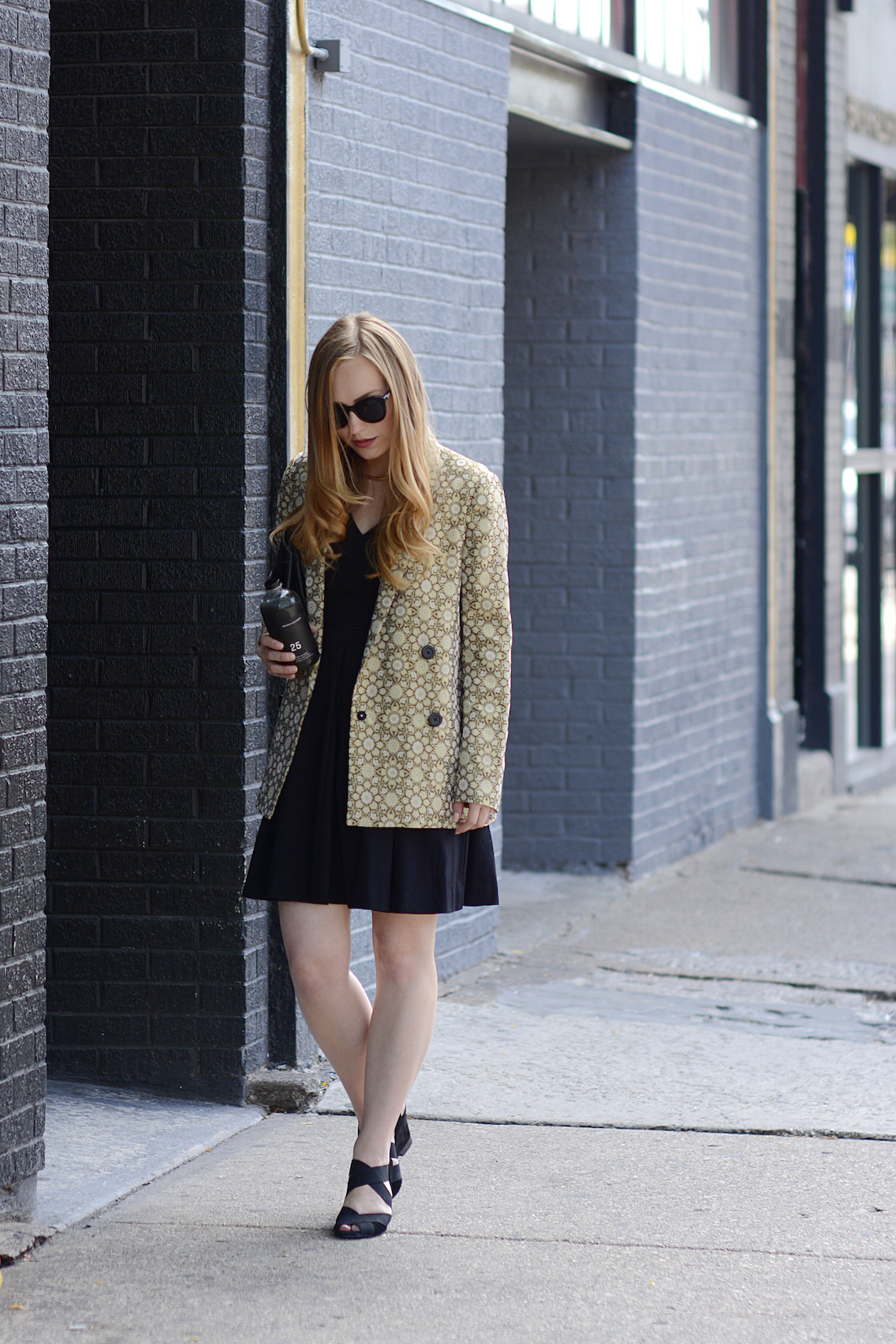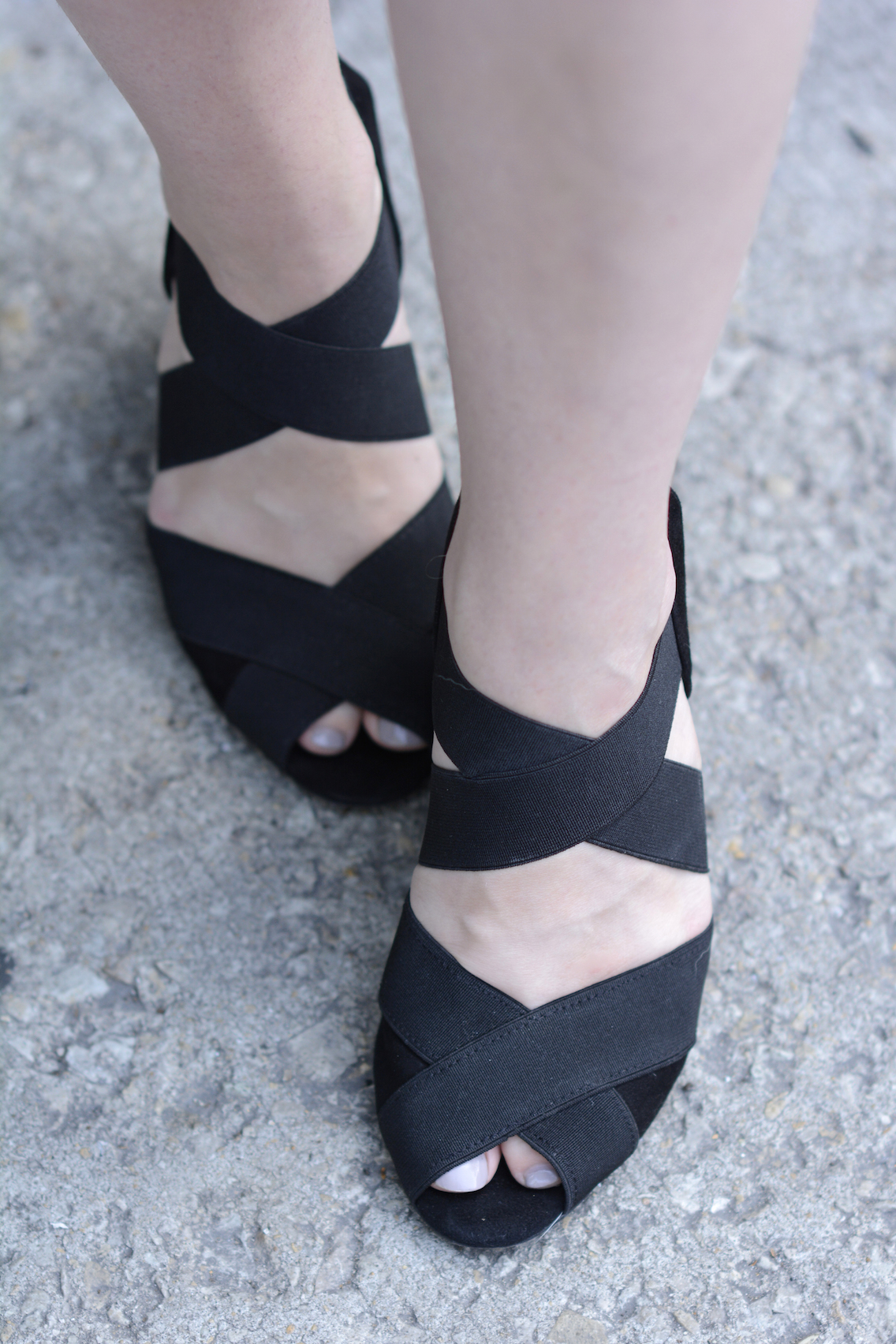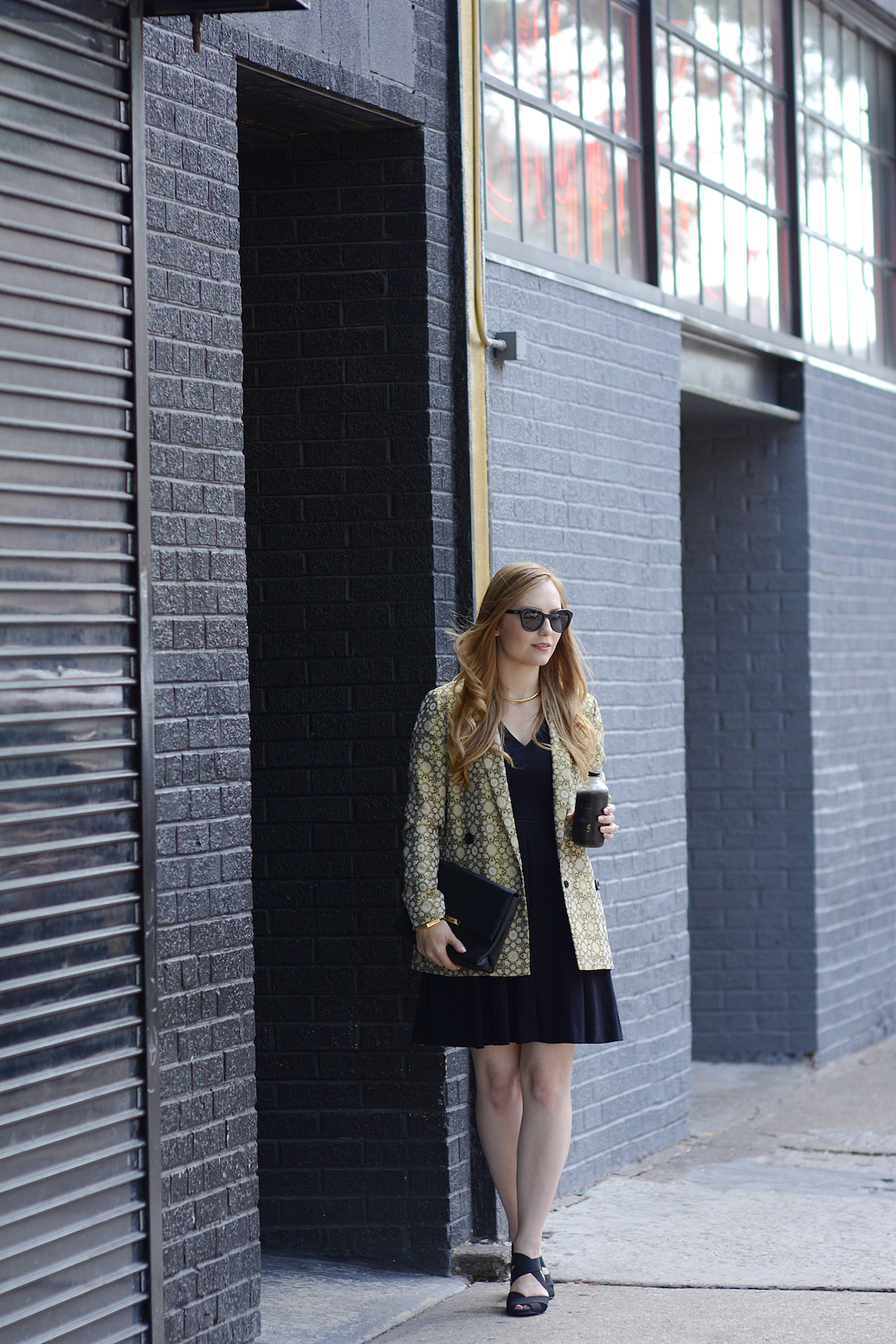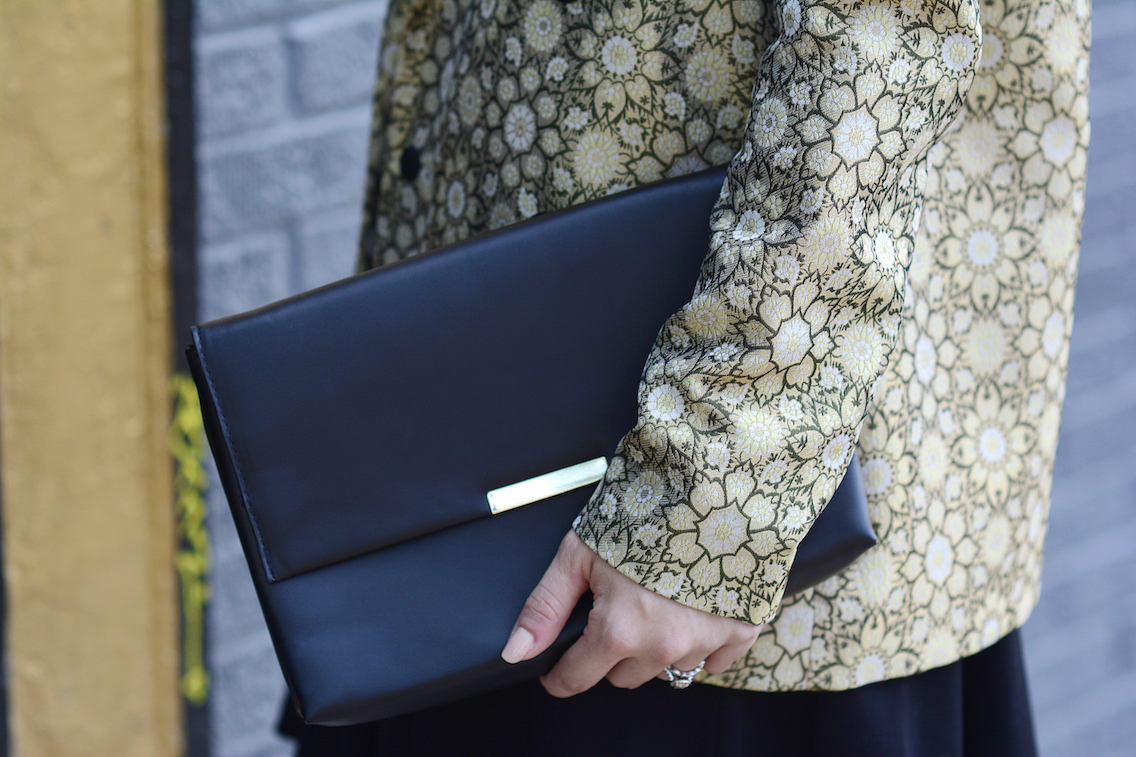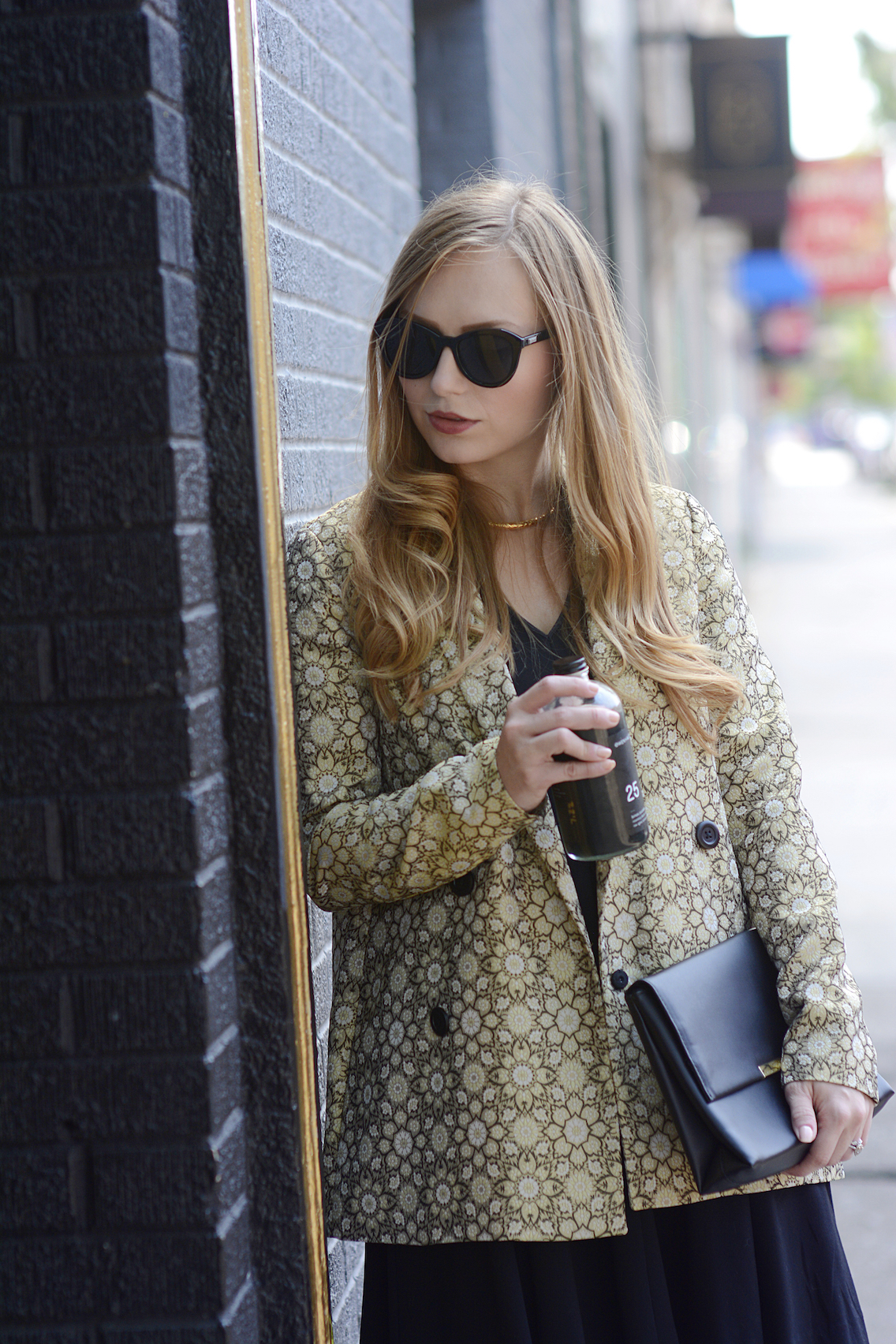 SHOP THE LOOK:
Blazer – SUNO || Dress – Banana Republic || Wedges – Tory Burch (similar) || Clutch – H&M (similar) || Sunglasses – Le Specs || Jewelry – J. Crew || Nails – OPI 'Samoan Sand' (reviewed here)
Photos courtesy of beautiful blogger Anna
These past two months I've been obsessed with Owen + Alchemy's unbelievably addicting cucumber rosemary take here in Chicago. I try to throw one in my bag at least once a week — it's especially refreshing in the summer heat and a great way to help me keep my nutrition on track while family is in the hospital.
I mean, I'm so addicted I planned an entire outfit around featuring it because I just love it THAT. MUCH.
AFTER featuring it in my summer edition of 'What's in my Bag'.
True love, I tell you.
And while the flavor is certainly unique, it is delicious in its own way and ultra-hydrating. I assure you that I do get plenty of stares downing this black liquid still but honestly the benefits out-weigh the possible awkwardness.
Interested in trying it for yourself but don't live in Chicago? Here's a great recipe to try at home.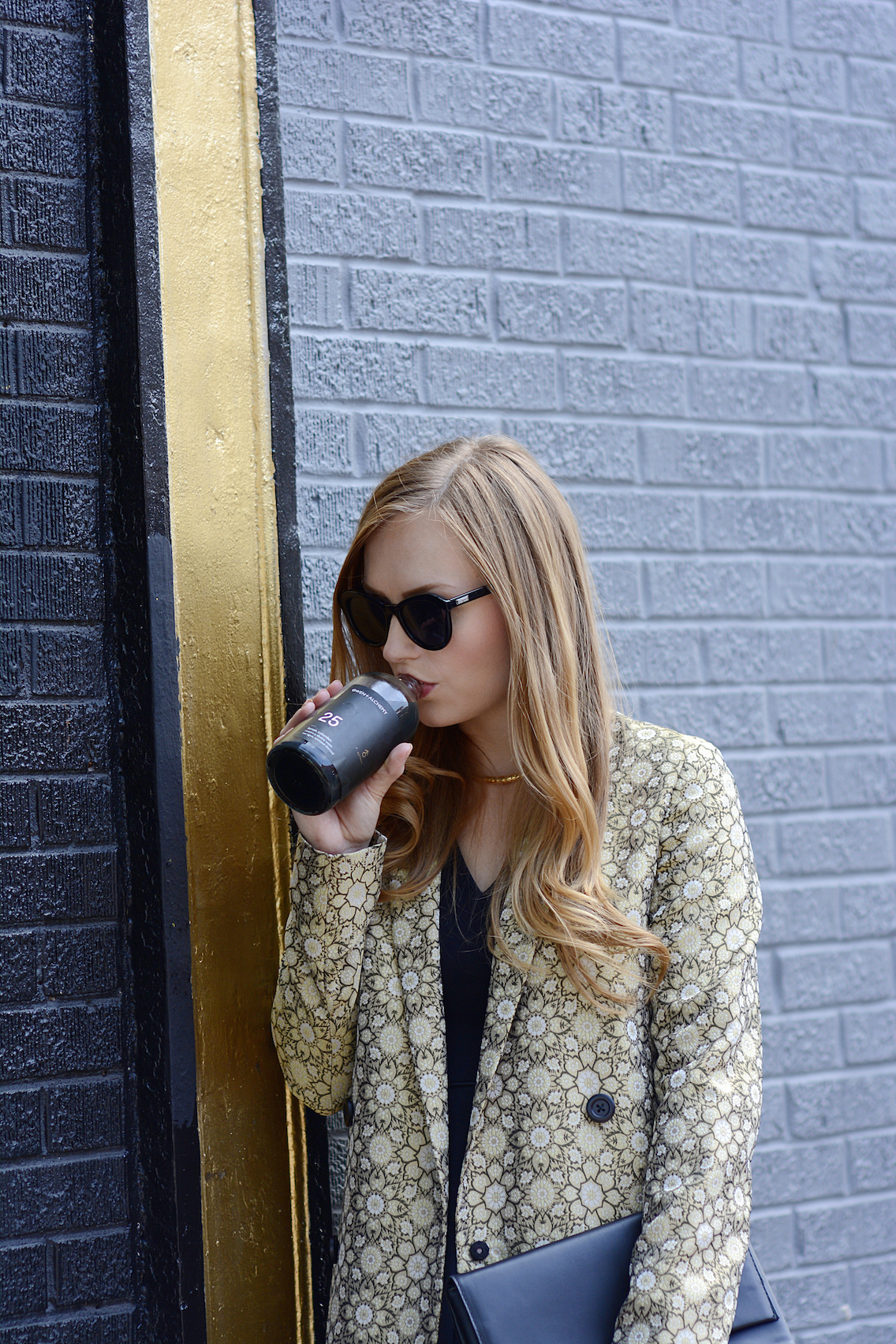 Bottoms Up!