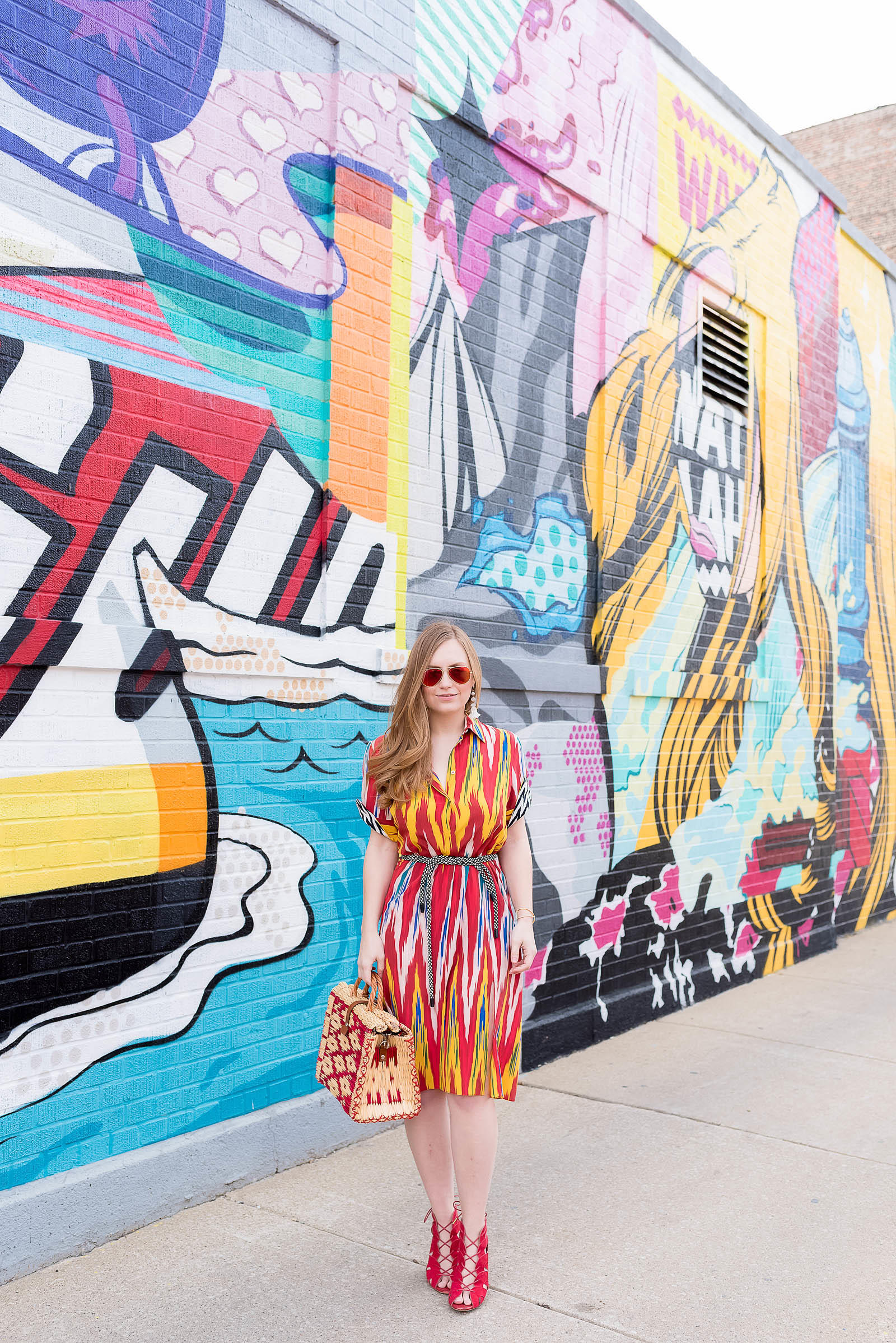 "Do you wish to be great? Then begin by being. Do you desire to construct a vast and lofty fabric? Think first about the foundations of humility. The higher your structure is to be, the deeper must be its foundation."
— Saint Augustine
SHOP THE LOOK:
Dress – Altuzarra (same print, similar silhouette) || Bag – Toino Abel || Shoes – Joie (similar) || Sunglasses – Ray-Ban (last seen in on snow day!) || Earrings – c/o T&J Designs || Bracelet – c/o Bauble Bar
Photos courtesy of Anna of NoirFriday
I won't lie. My family's trip to Amsterdam for my 30th birthday was exactly what the doctor ordered.
Amsterdam is one of my favorite cities in the world and it seems to have reset my mindset.
Suddenly I'm not rushing around trying to be everything to everyone and failing inevitably when I take on too much. Suddenly I'm not worried about my endless emails and ever-impending deadlines. I'm just enjoying being.
There's something about visiting Europe that always eats at me after I come home. I had the same feeling after our family trip to London last fall. A can't-quite-put-my-finger-on-it-feeling that maybe we don't have it all figured out here in the States.
Since Hubby and I have come home, it's felt almost like the world is at odds with itself here in Chicago. In Amsterdam, there's a more peaceful and rich feeling. Life there has a tempo that doesn't feel out of control or meaninglessly repetitive.
Don't get me wrong, I LOVE Chicago. But lately I've found myself craving being present and in the moment, to feel a part of something great. Not something chaotic. And I'll be honest — that was A LOT easier to do east of the Atlantic.
So for now I'm drawing my attention to important moments in my life, not just important events in my schedule. I'm taking some time to boost my creativity and to remind myself of the truth in today's Saint Augustine quote. Because true greatness does not come to those who do the most, true greatness comes to those who focus on strengthening the foundations of their lives.
What do you think? Does being present in your life lead to greatness?