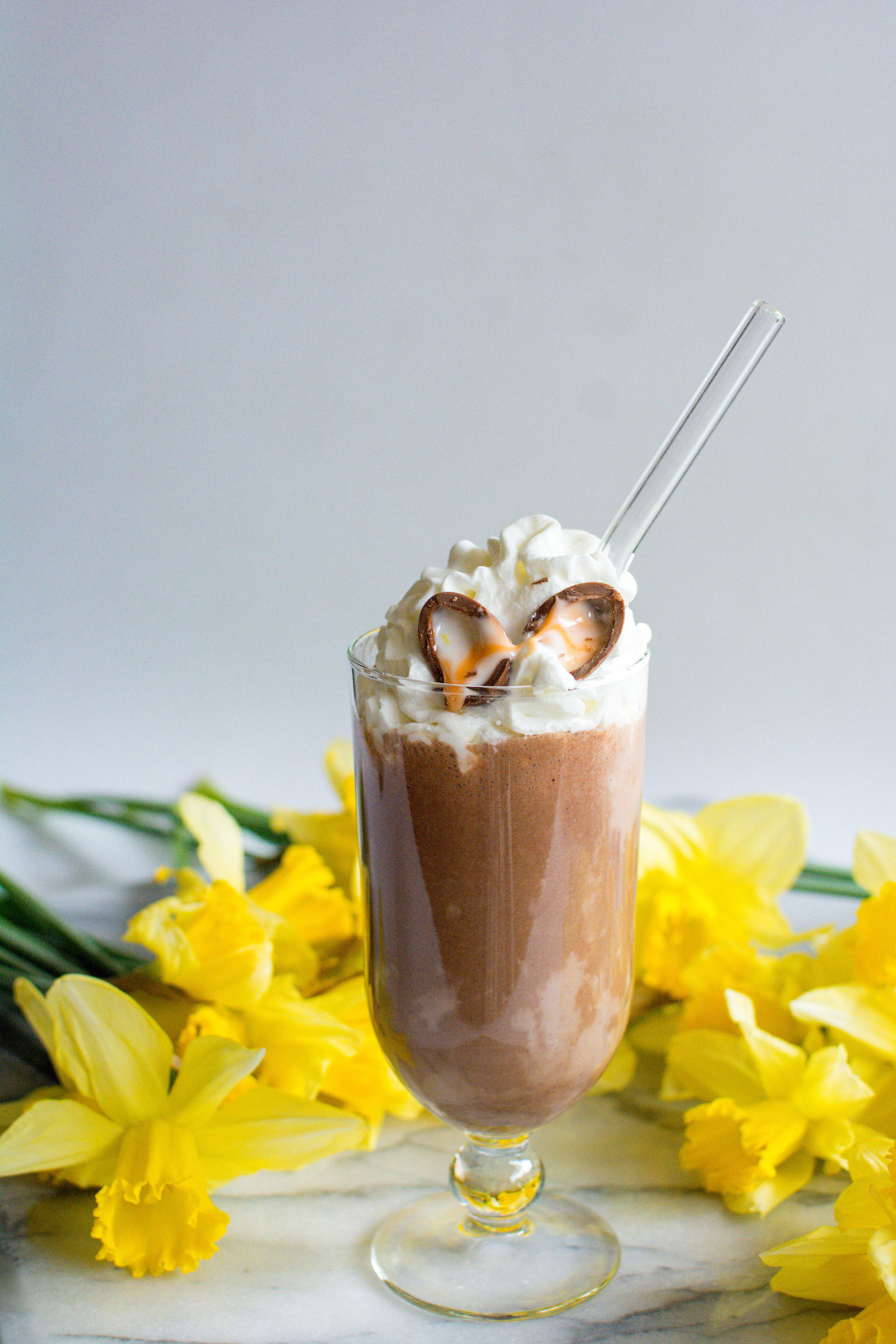 Can you believe we have less than a week until Easter?
I suppose if Easter HAS to come early this year, its a saving grave that spring has come early with it. This past weekend was the coldest we've had in weeks and it still didn't get cold enough to ice over! Considering the fact that this time last year everything was still covered in snow, I suppose I can deal with an early Easter since it's warm out.
And this year, Easter is extra special.
This year is the first year I'll be hosting Easter dinner for the family! I'm ridiculously excited, slightly nervous, and hilariously over-prepared. I have two back-ups for everything on my proposed menu and even a few surprises in store.
But one of the things I'm most looking forward to serving is dessert — it's the best part of any meal! My Mom always makes our traditional Polish lamb pound cake so I thought a chocolate-y drink would be a delicious compliment.
And while I originally wanted to do a spring-take on hot chocolate, all this warm weather (and all those Shamrock Shakes I drank last week) inspired me to create today's Cadbury Creme Egg Milkshake instead.
Do you like Cadbury Creme Eggs?
I know a lot of people have a love/hate relationship with them but, to me, they're synonymous with Easter. I remember as a kid, my grandparents would hide them all around the house and the first one to find 20 got to open their Easter basket before everyone else.
So this delicious little milkshake is an homage to my childhood Easters — it's nostalgic, decadent, and sweet. Just what an Easter dessert ought to be!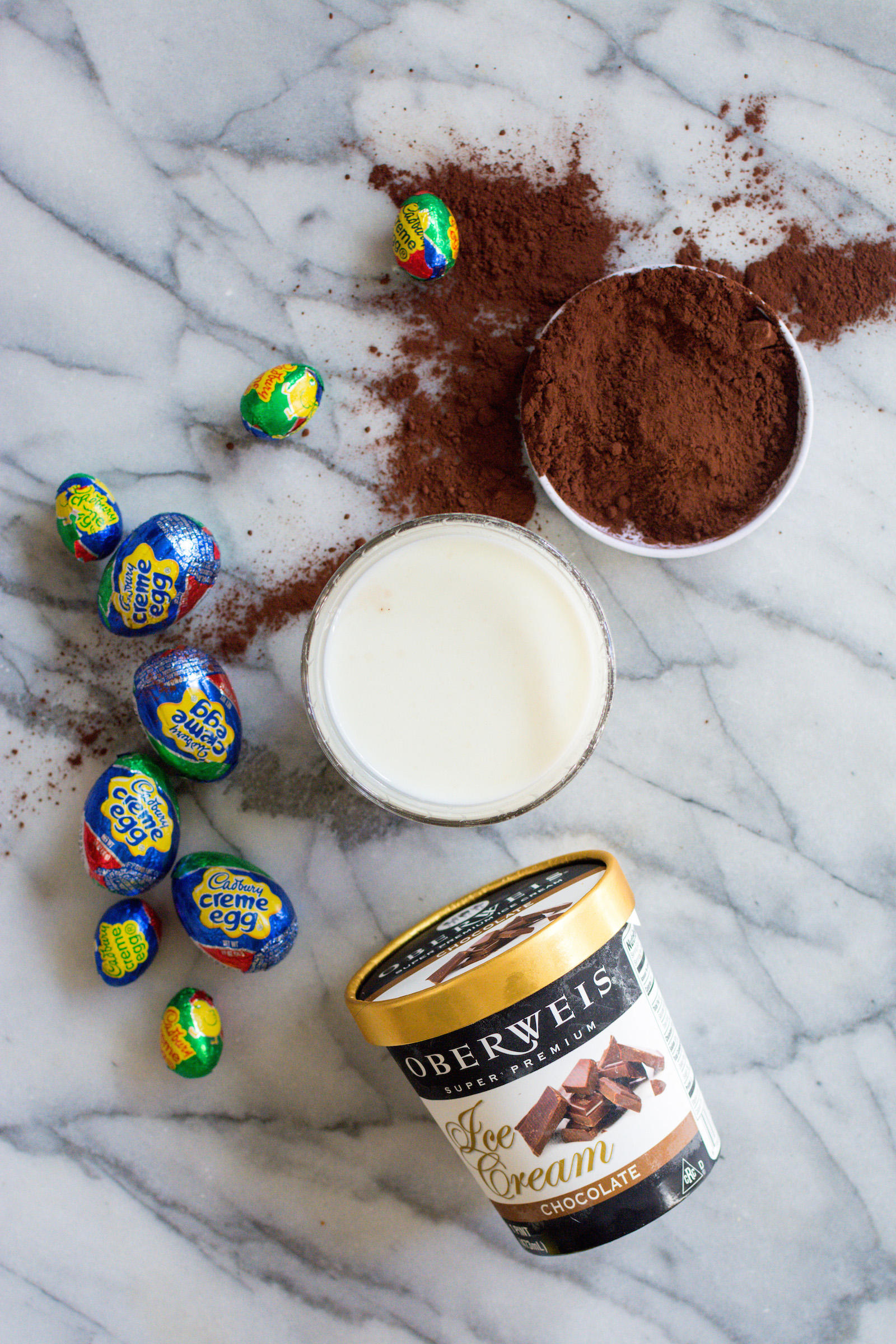 Cadbury Creme Egg Milkshakes
Yields 1 Milkshake
1 – 3 Regular-Sized Cadbury Creme Eggs
1 – 3 Mini-Sized Cadbury Creme Eggs
3 / 4 Cup Milk Of Choice
1 Pint Chocolate Ice Cream
1 Tbsp Good-Quality Cocoa Powder (My Favorite)
Pour milk into a large blender. Roughly chop the regular-sized cadbury eggs (I cut mine into quarters and it worked just fine) and add them to the blender with the cocoa powder. Blend together on high-speed until the Cadbury eggs are well mixed with the liquid and there aren't any remaining large chunks.
Add several scoops of ice cream to the blender (I started with 3), blend, adding additional ice cream as necessary until you've reached your desired consistency.
Cut mini-sized Cadbury eggs into halves. To serve pour milkshake into a tall glass (like my parfait glasses), top with whipped cream, and garnish with the halved mini eggs.
**SLURP**
It's a simple recipe that's simply magnificent in flavor!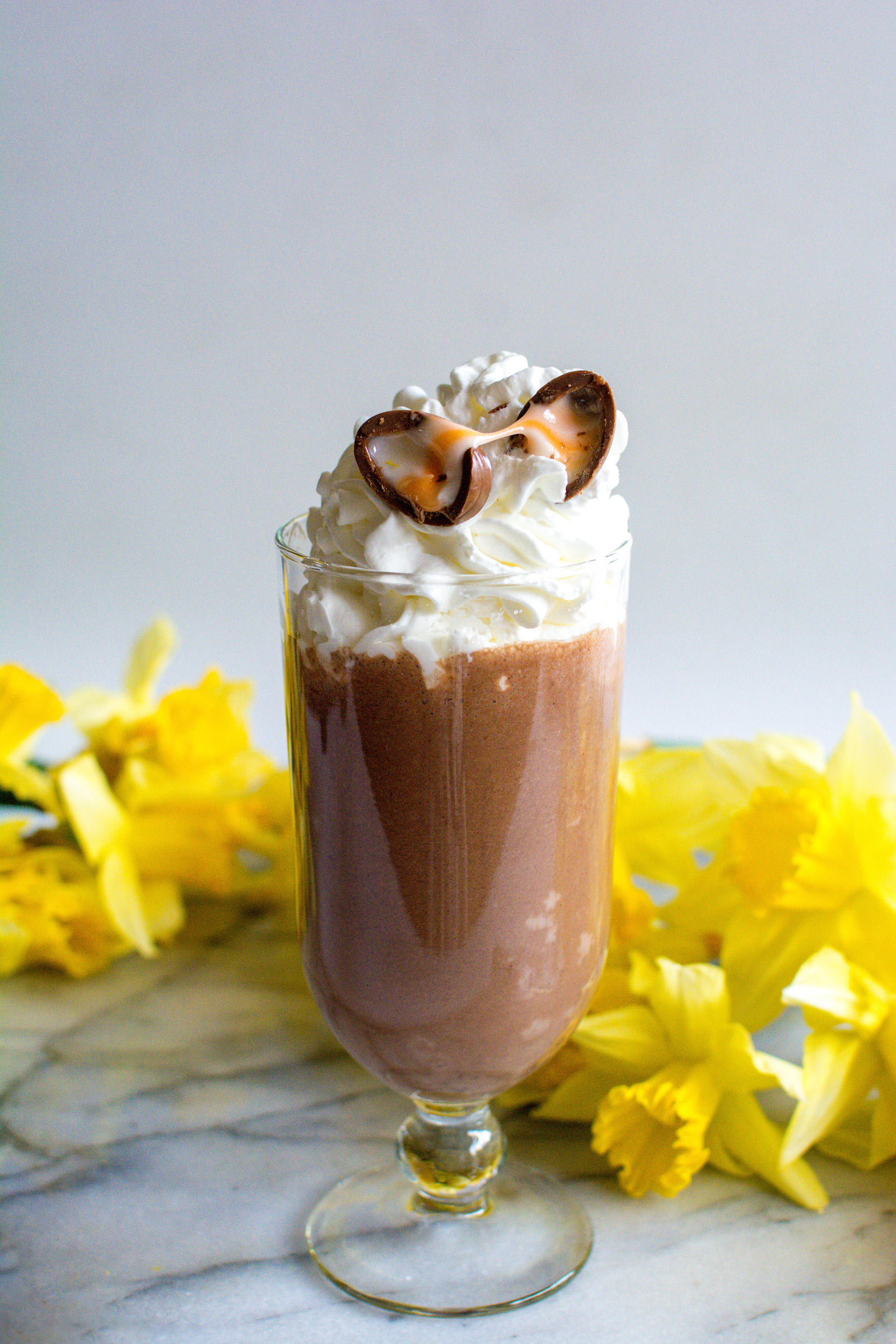 Pro Tip: Add a reuseable glass straw to make it EXTRA fancy.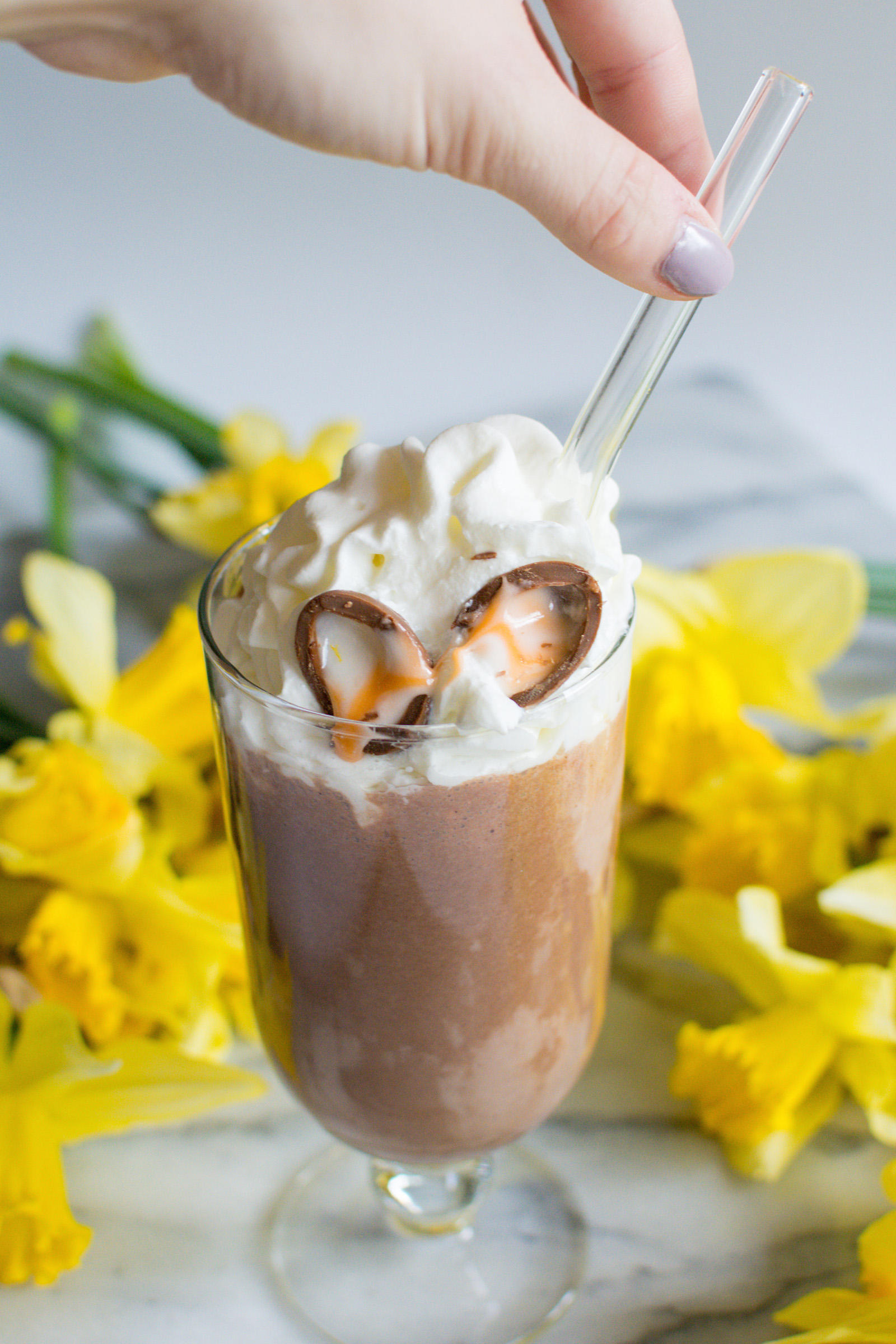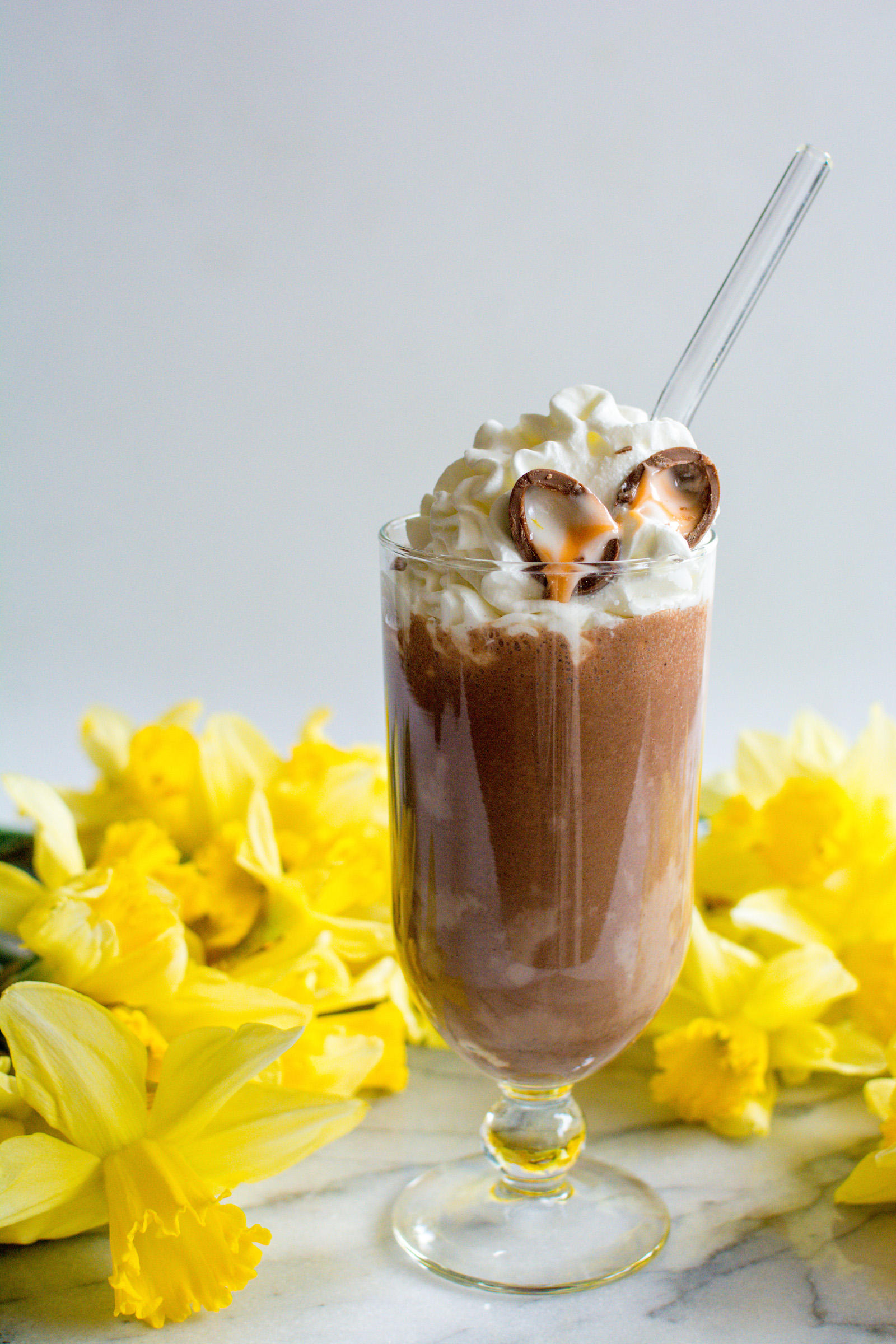 ** EXTRA FANCY **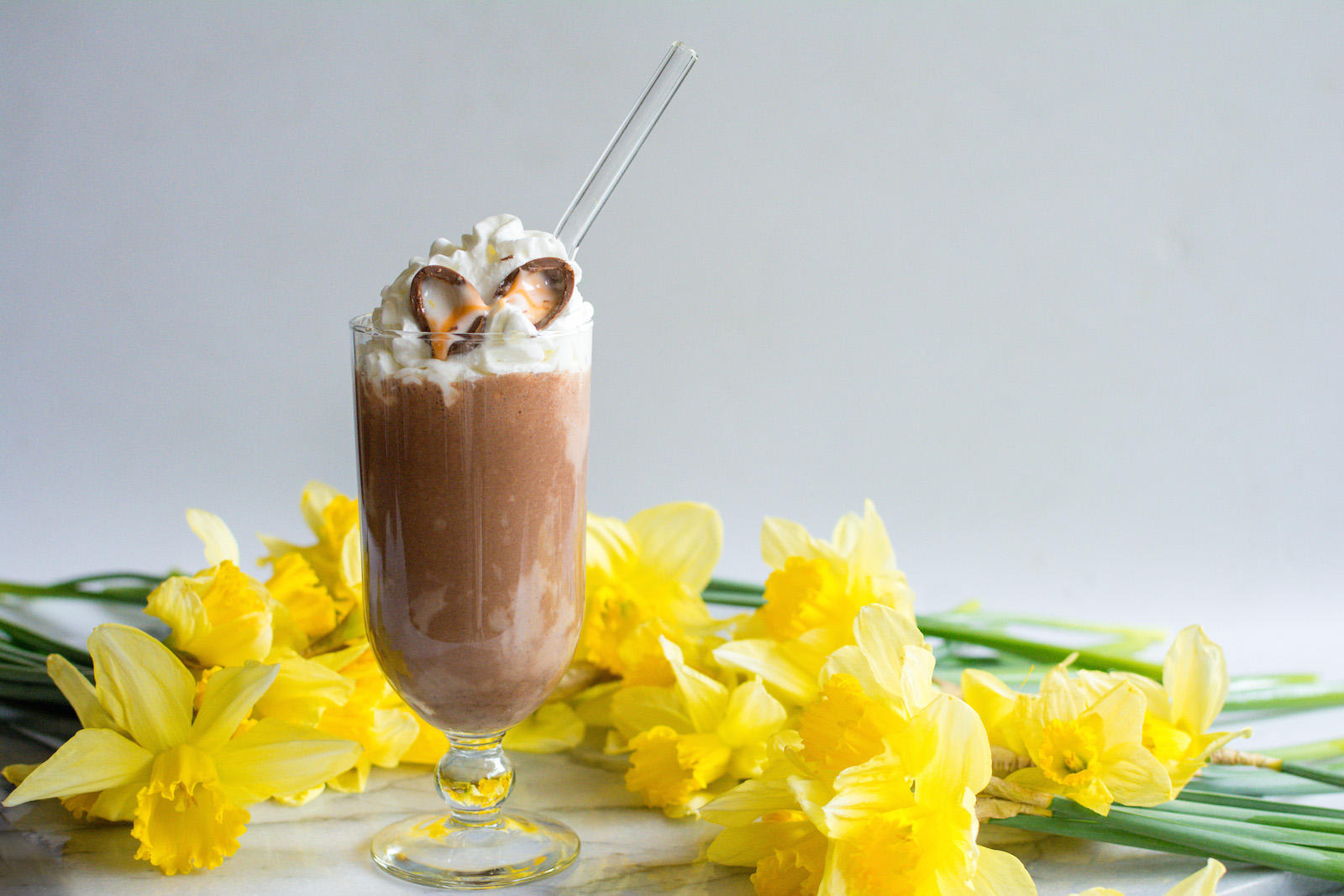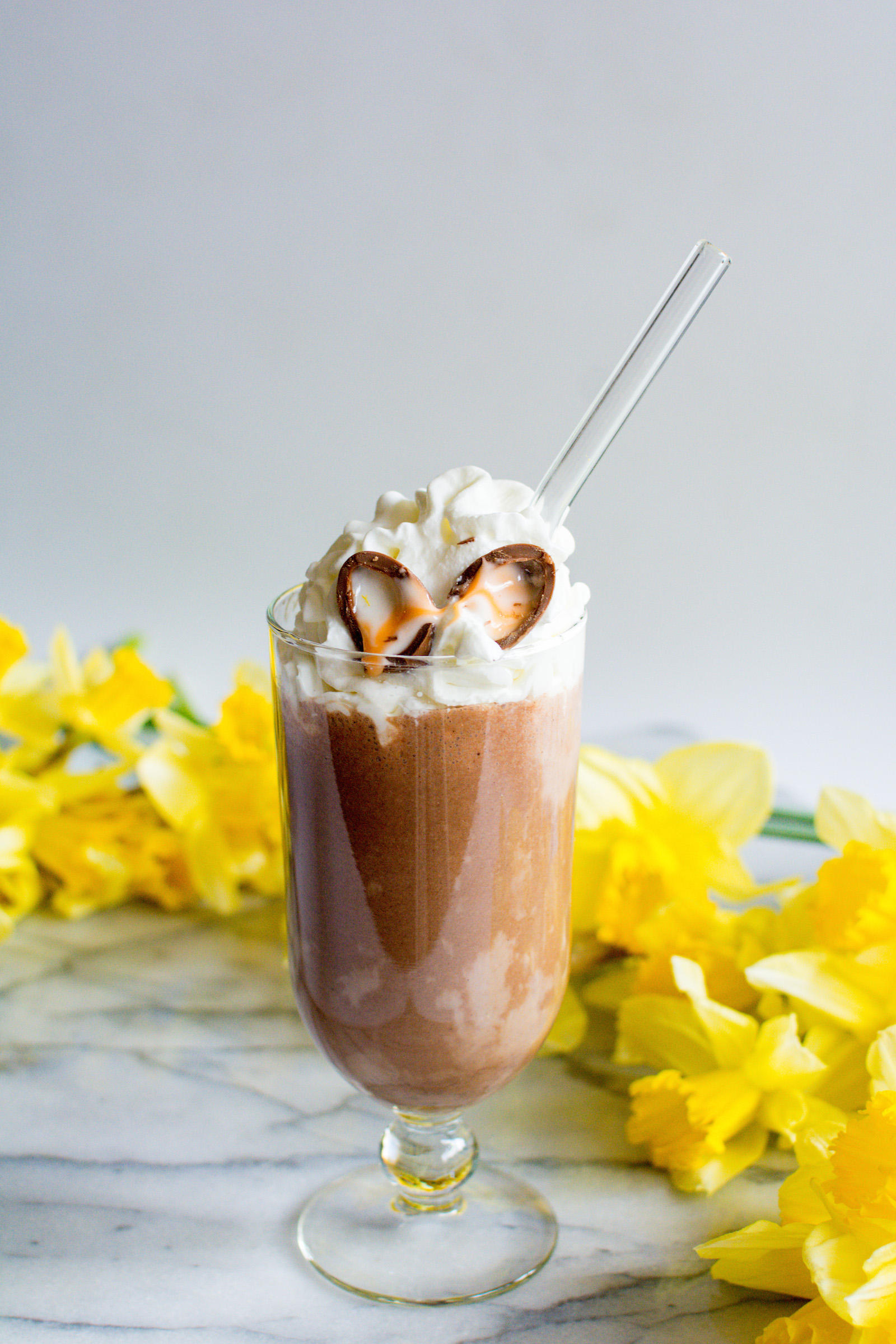 Don't forget to share your Cadbury Creme Egg Milkshakes with the #SedBona tag on Instagram and Twitter!