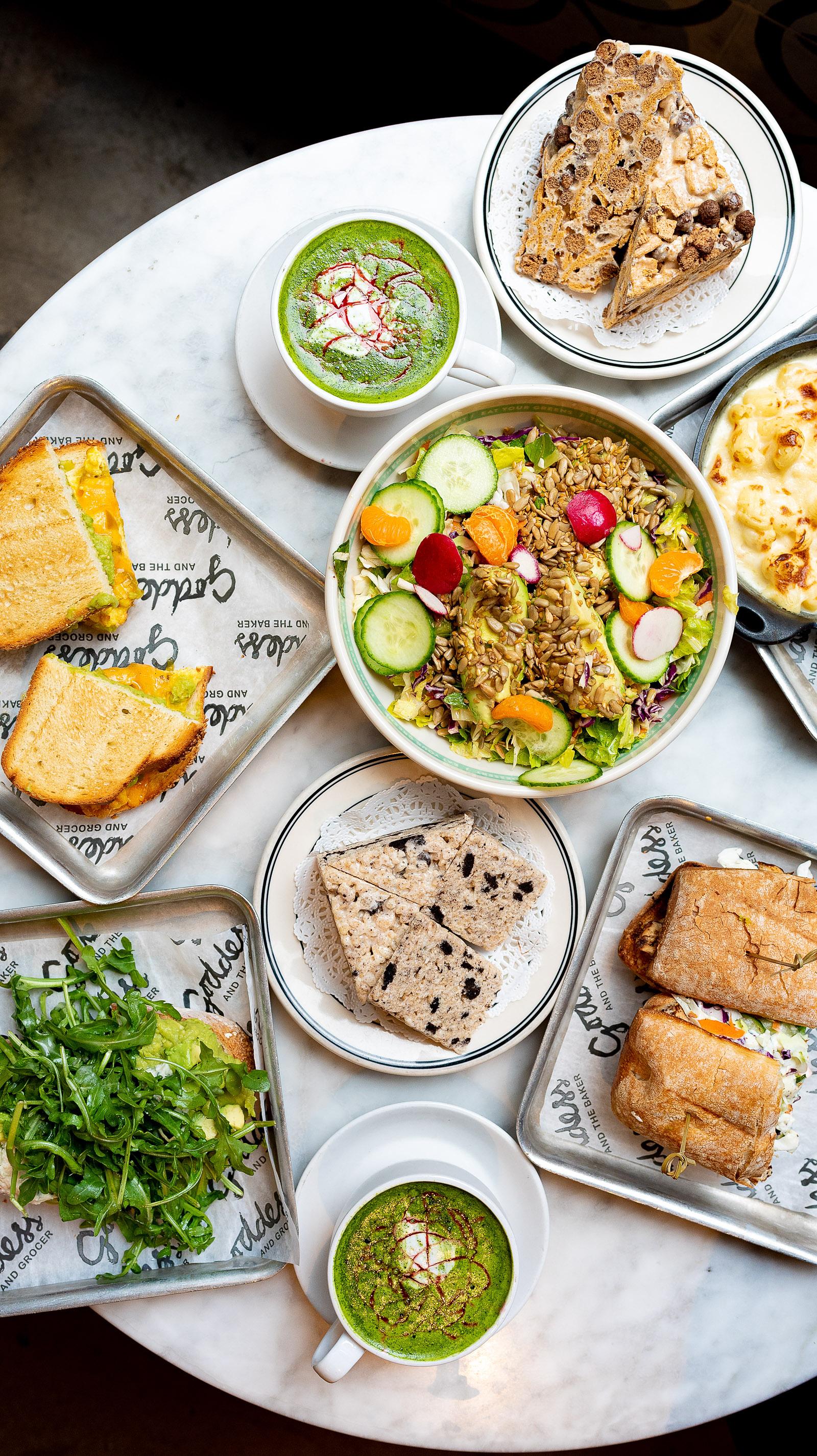 I love Chicago for a lot of reasons.
But if I had to pick ONE thing I love more than anything else it would have to be our food scene. Chicago has one of the most exciting, enigmatic, and delicious food scenes in the entire world!
And believe me when I say, most places can't even hope to compare.
We have a little bit of everything.
All sorts of restaurants, food trucks, and shops to satisfy any craving you could ever possibly have.
(P.S. I've listed all of my favorites in my Chicago Travel Guide)
But I've also realized I've never really shared that many fast casual spots OR coffee shops with you and it's time to rectify that!
Luckily today's spot is BOTH a delicious fast casual option and one of my favorite coffee shops in Chicago…
The Goddess and the Baker.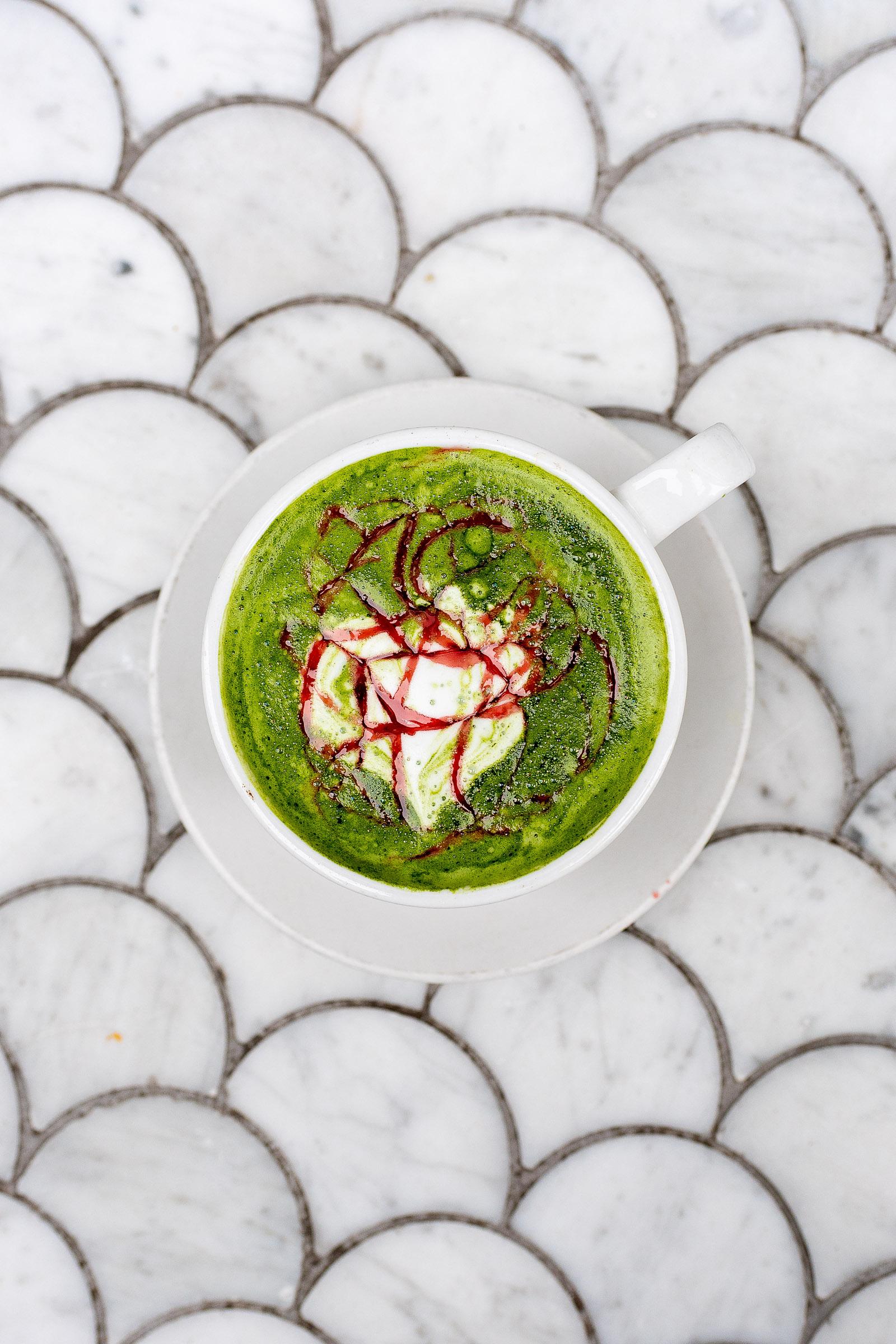 I've been going to Goddess and the Baker for YEARS. It was one of the first "local Chicago" chains I ever frequented.
And with more and more locations popping up around Chicago, my obsession has only grown.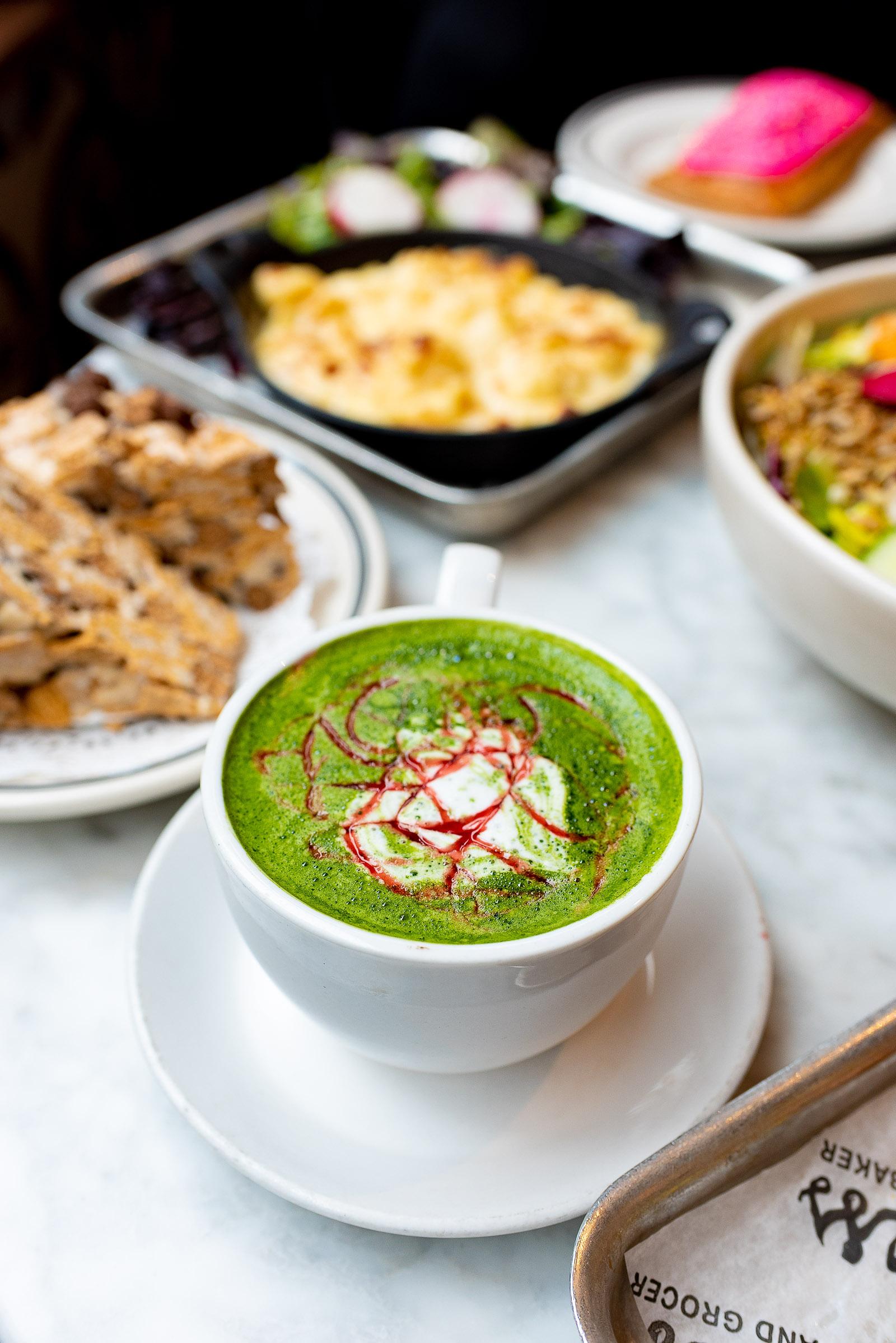 (With a motto like "Eat Now Caffeinate", it's likely to become one of your favorite spots too if their charming, Instagrammable interiors don't get you first.)
First off, their drinks and lattes are amazing. I'm partial to the not-super-healthy-but-oh-so-delicious strawberry matcha which also happens to be one of the prettiest matcha lattes in town.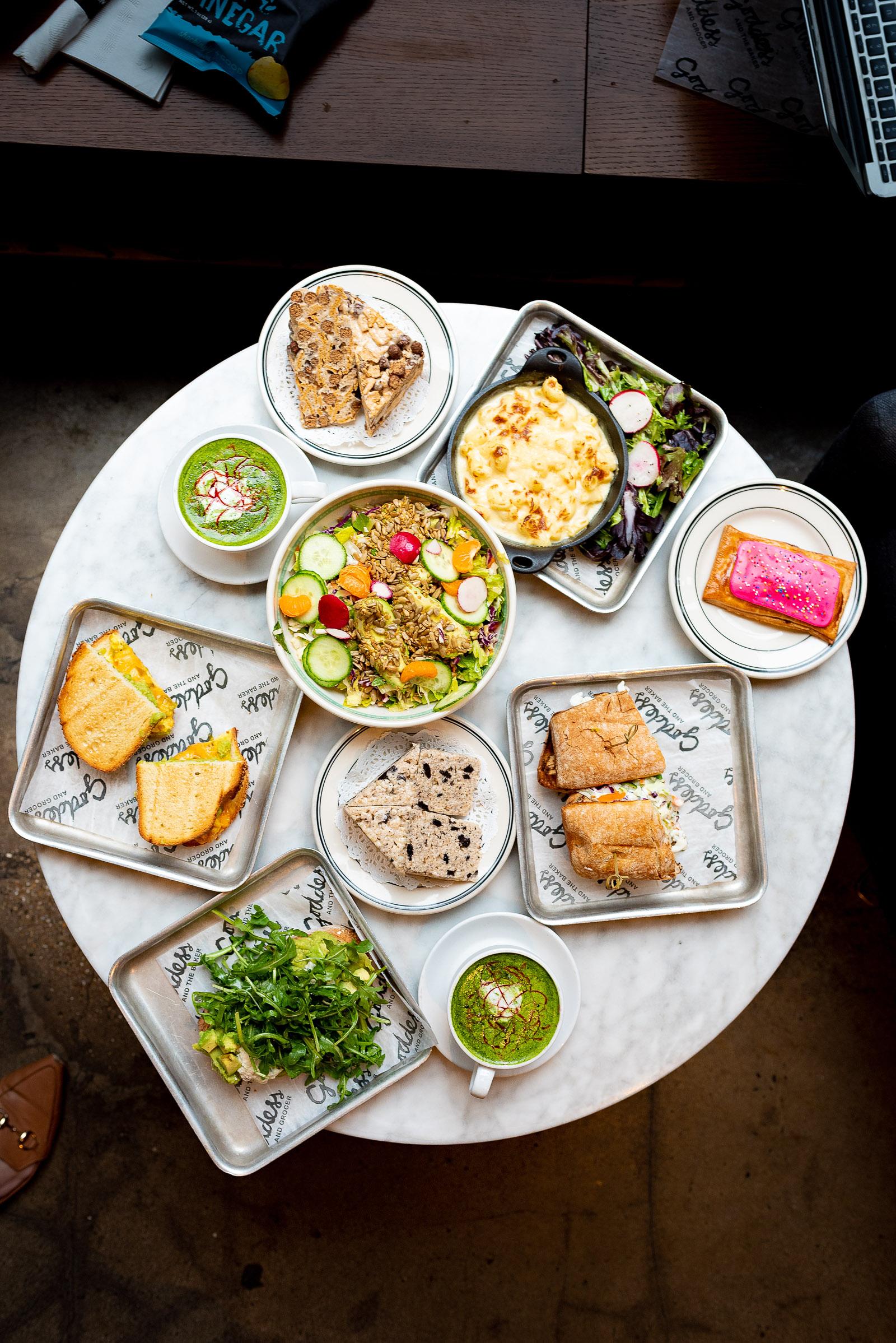 But it's their food spread that really has me coming back time and time again, year after year…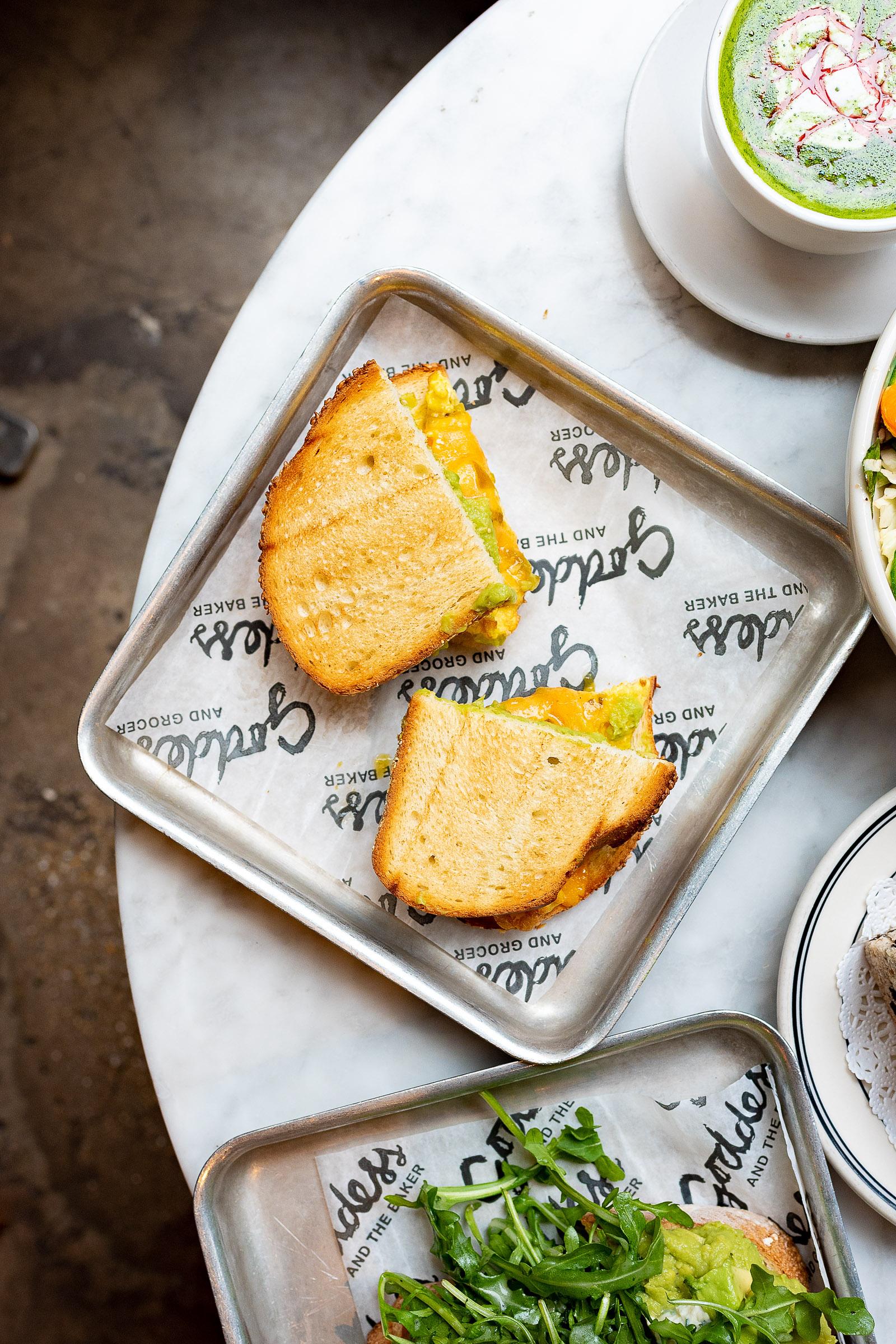 When I say the phrase "fast casual", a slew of meat-heavy grab-n-go hotspots probably are coming to mind.
But don't be fooled, Goddess and the Baker is easily one of the healthiest "normal" fast-casual spots you'll ever come across (we're disregarding those spots that specialize in salads and "healthy" options, obvs).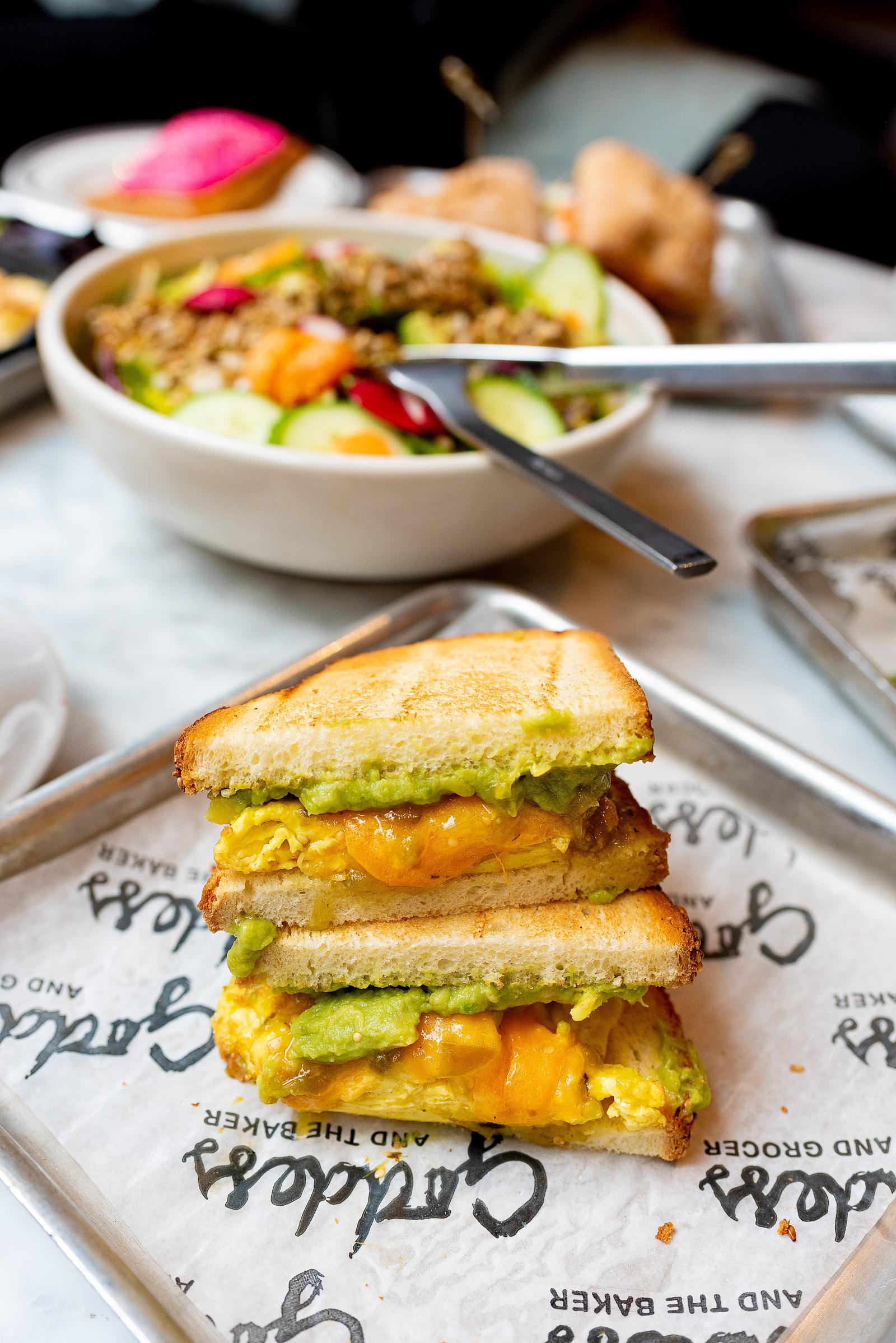 Sure there are the unhealthy yet oh-so-delicious options like grilled cheese sandwiches (you can add bacon or avocado to oomph it up).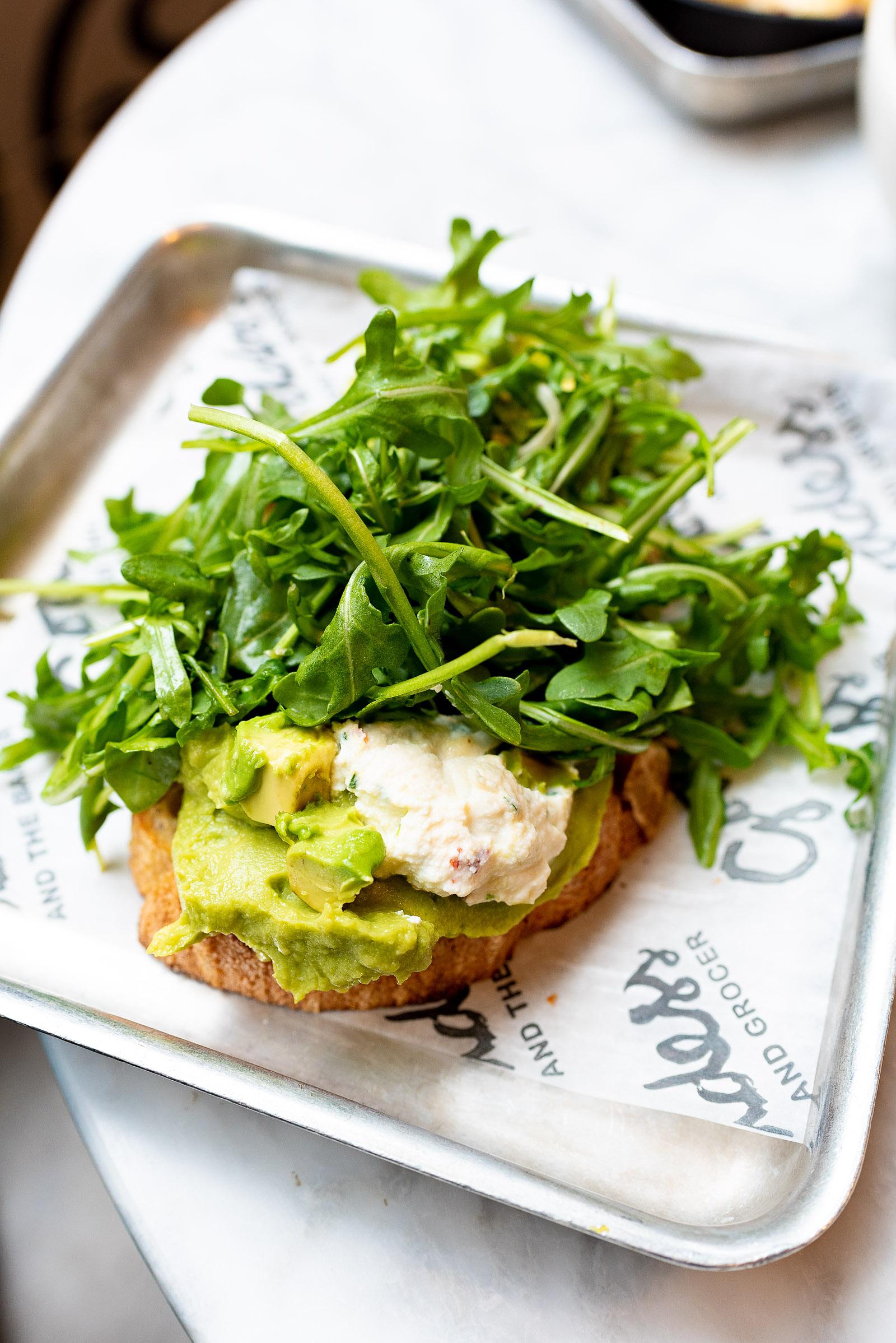 But there are also plenty of millennial favorites like avocado toast…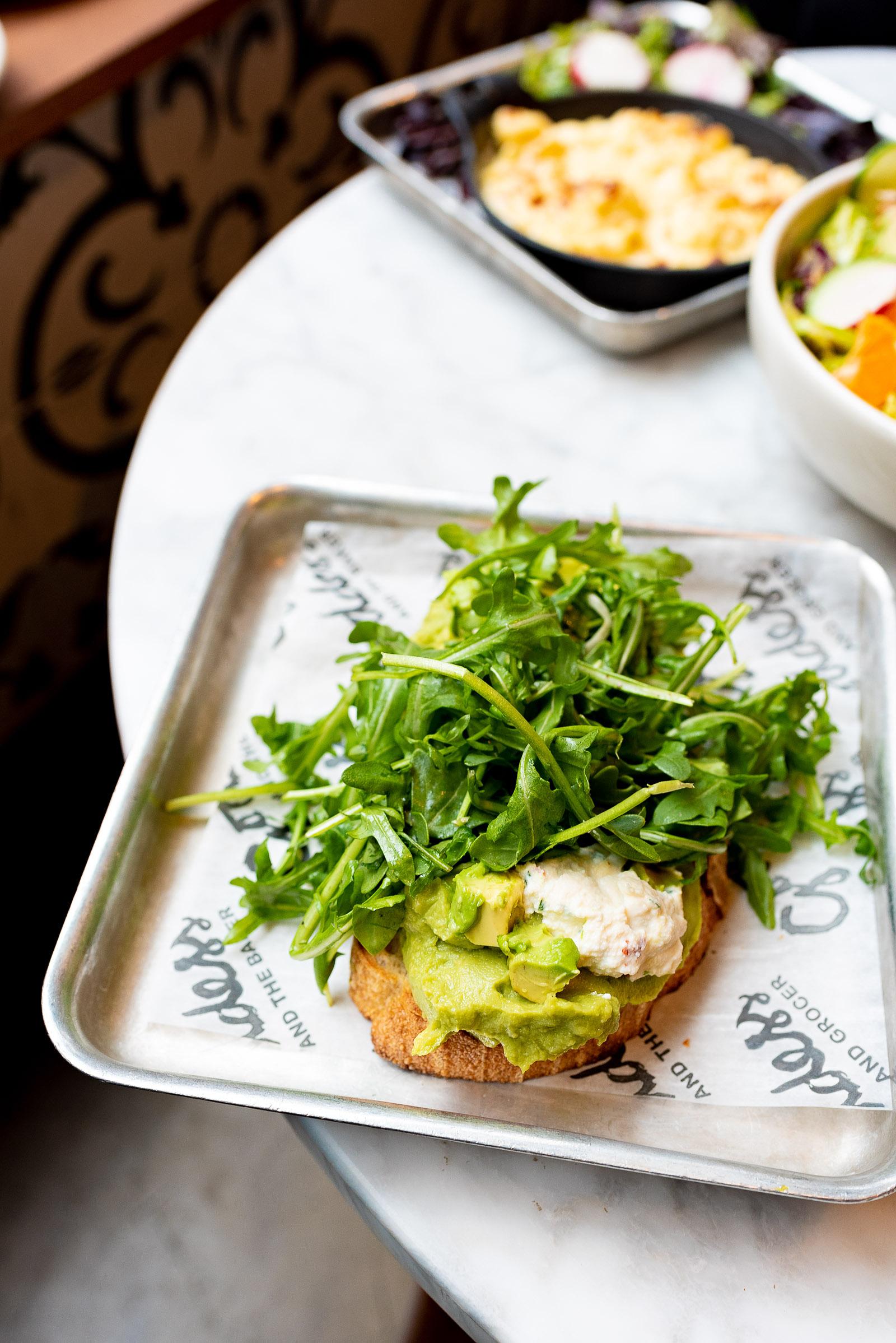 (topped with an addictive herbed ricotta),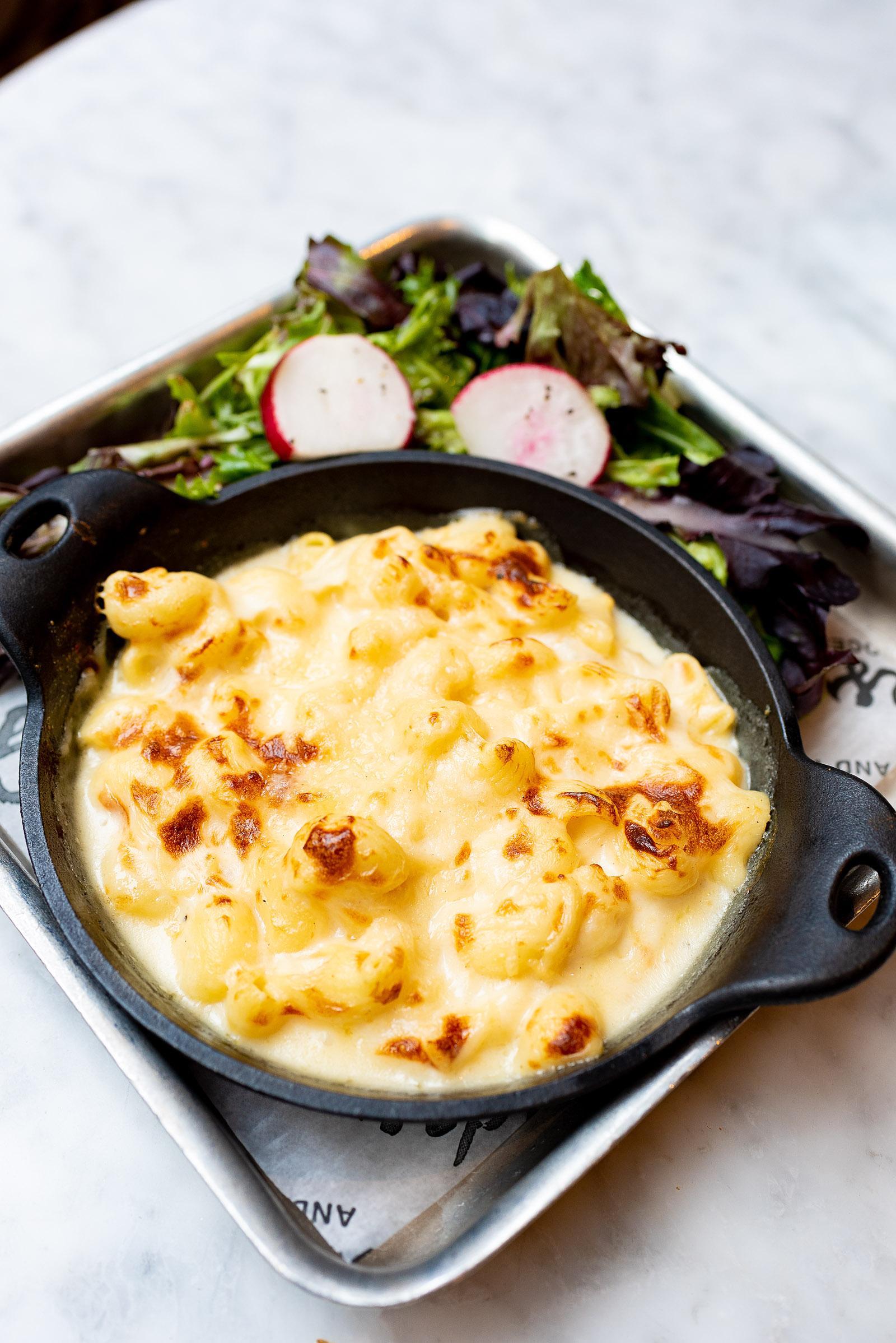 And an AWESOME (and I really mean awesome) mac 'n cheese skillet that just oozes cheese.
And sex appeal…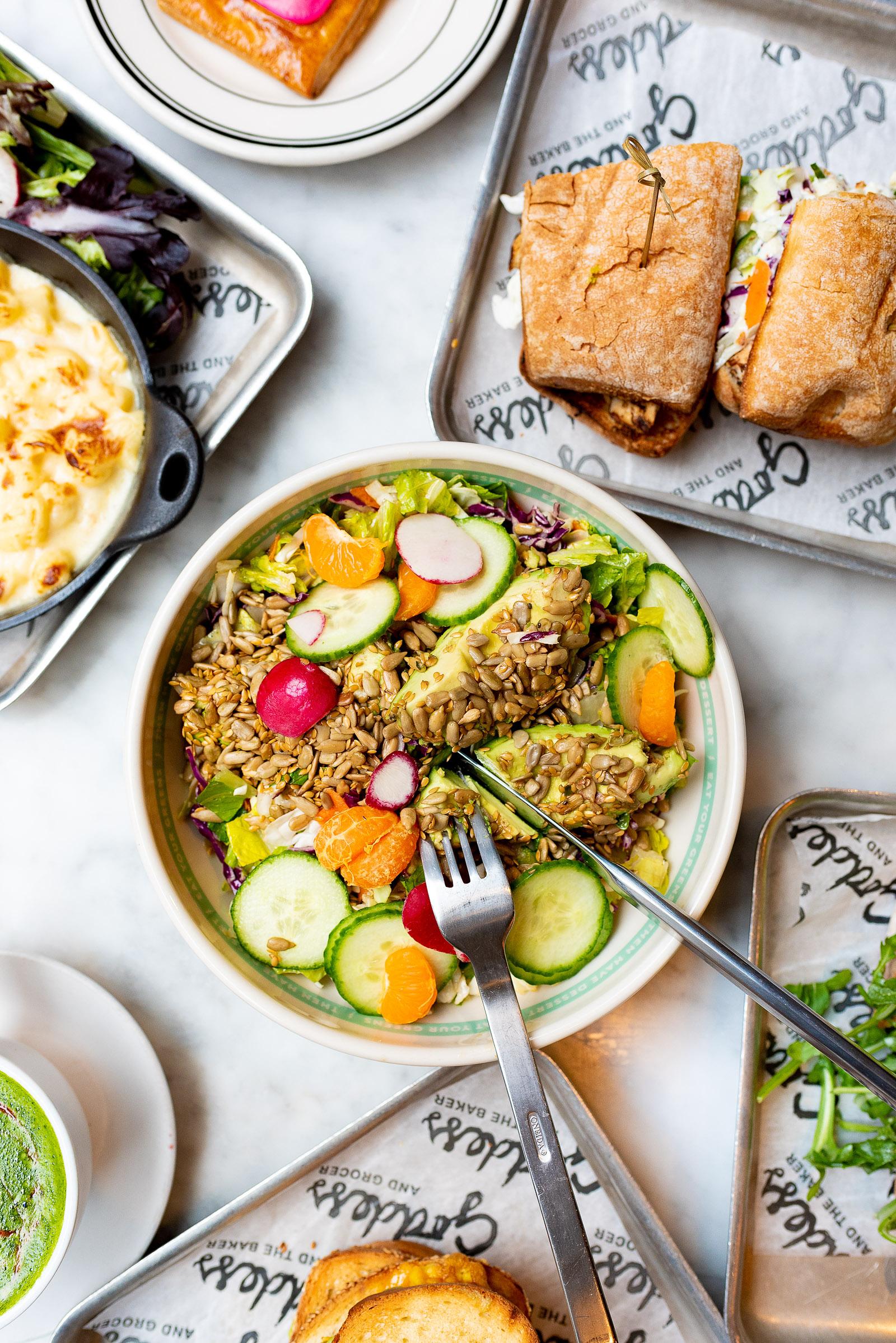 But their salads are shockingly delicious too. My current favorite being the Superseed Avocado — mixed greens topped with clementines and avocado tossed in chia, flax and sunflower seeds and served with a tahini miso dressing.
YUM!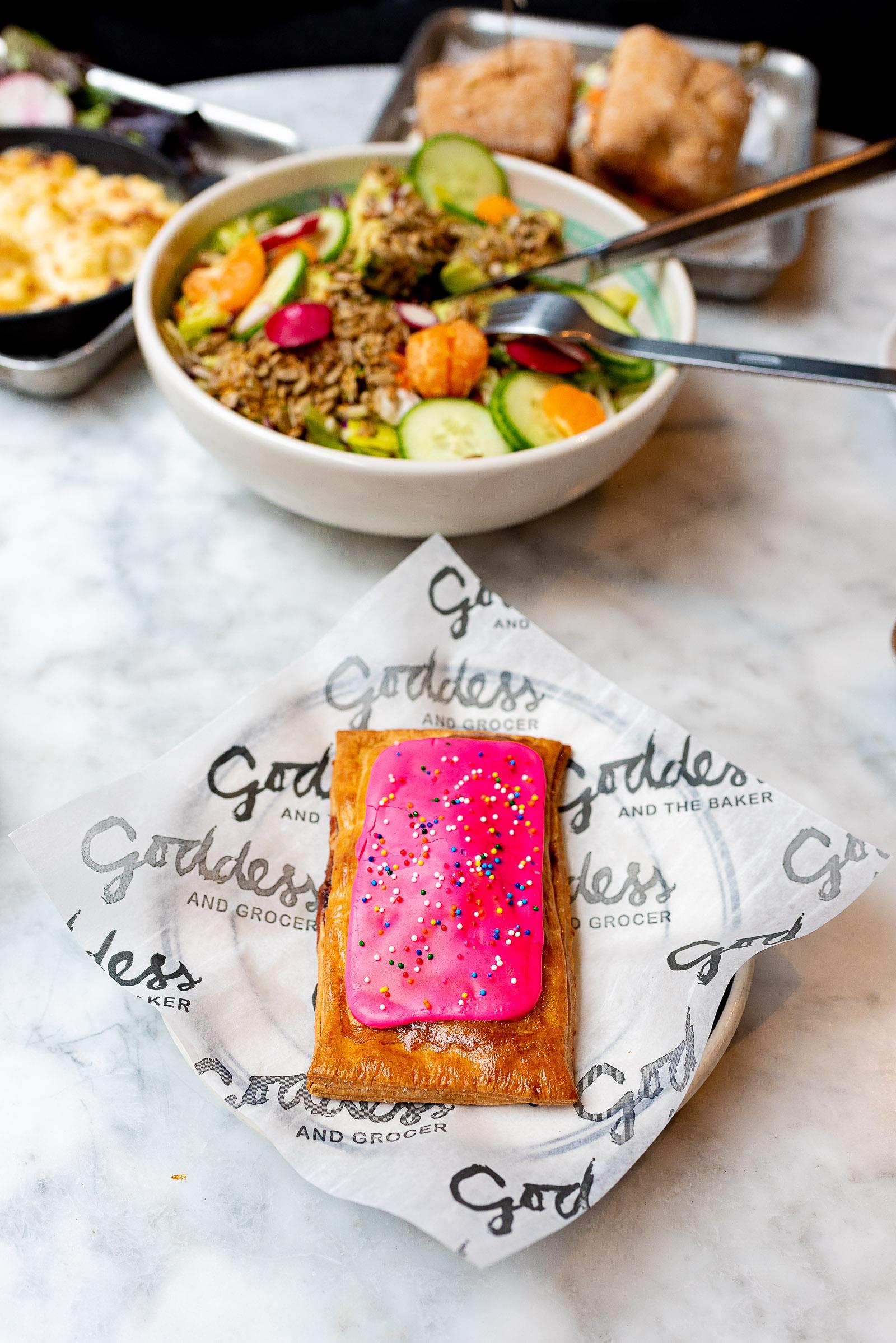 But no matter what you order, even if you eat an unhealthy meal, save room for dessert!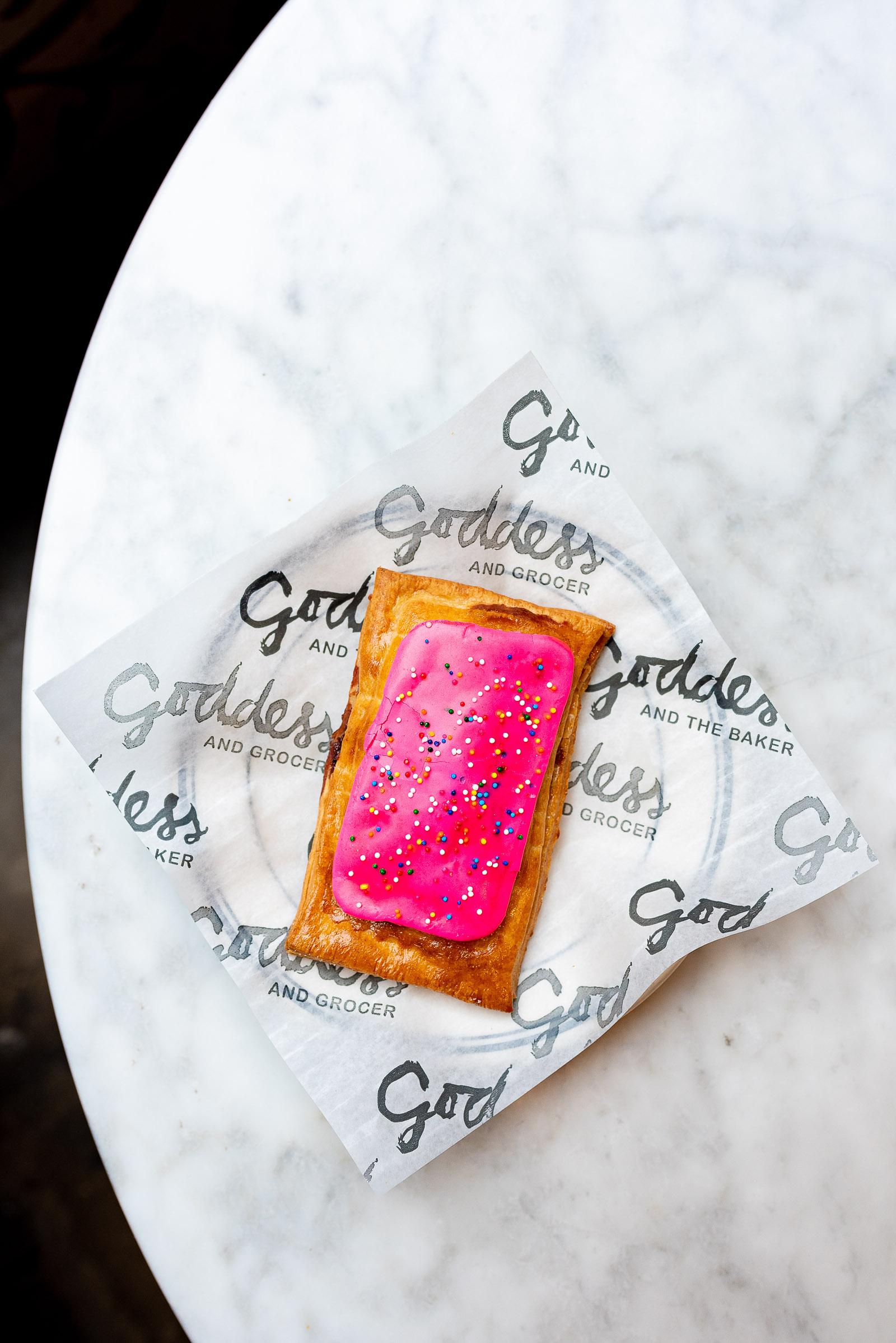 Their baked goods are some of my favorites in Chicago!
I'd particularly recommend their homemade poptarts (which are pretty Instagrammable too!),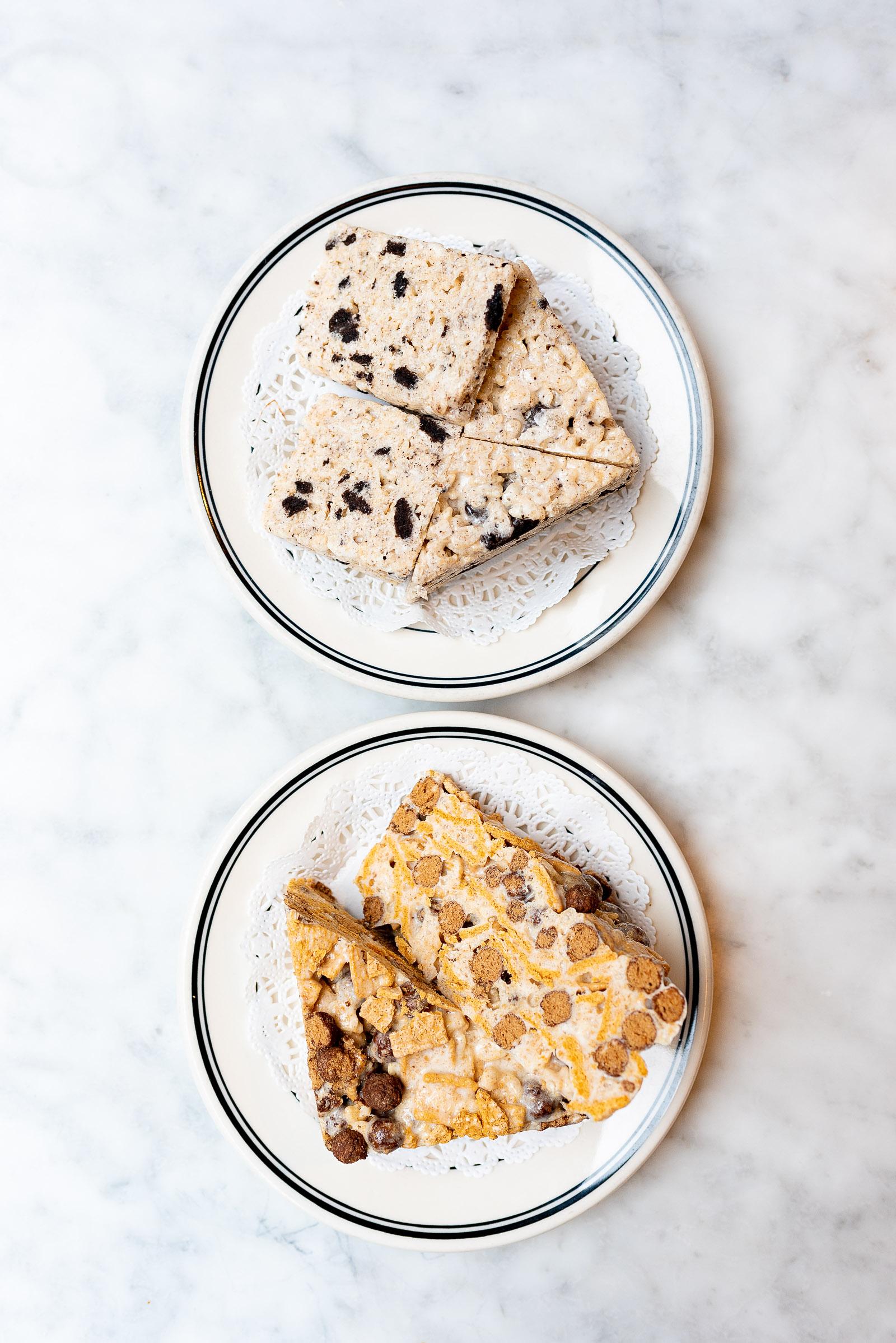 and their selection of "rice crispy" cereal treats which are always changing with the seasons and ALWAYS delicious.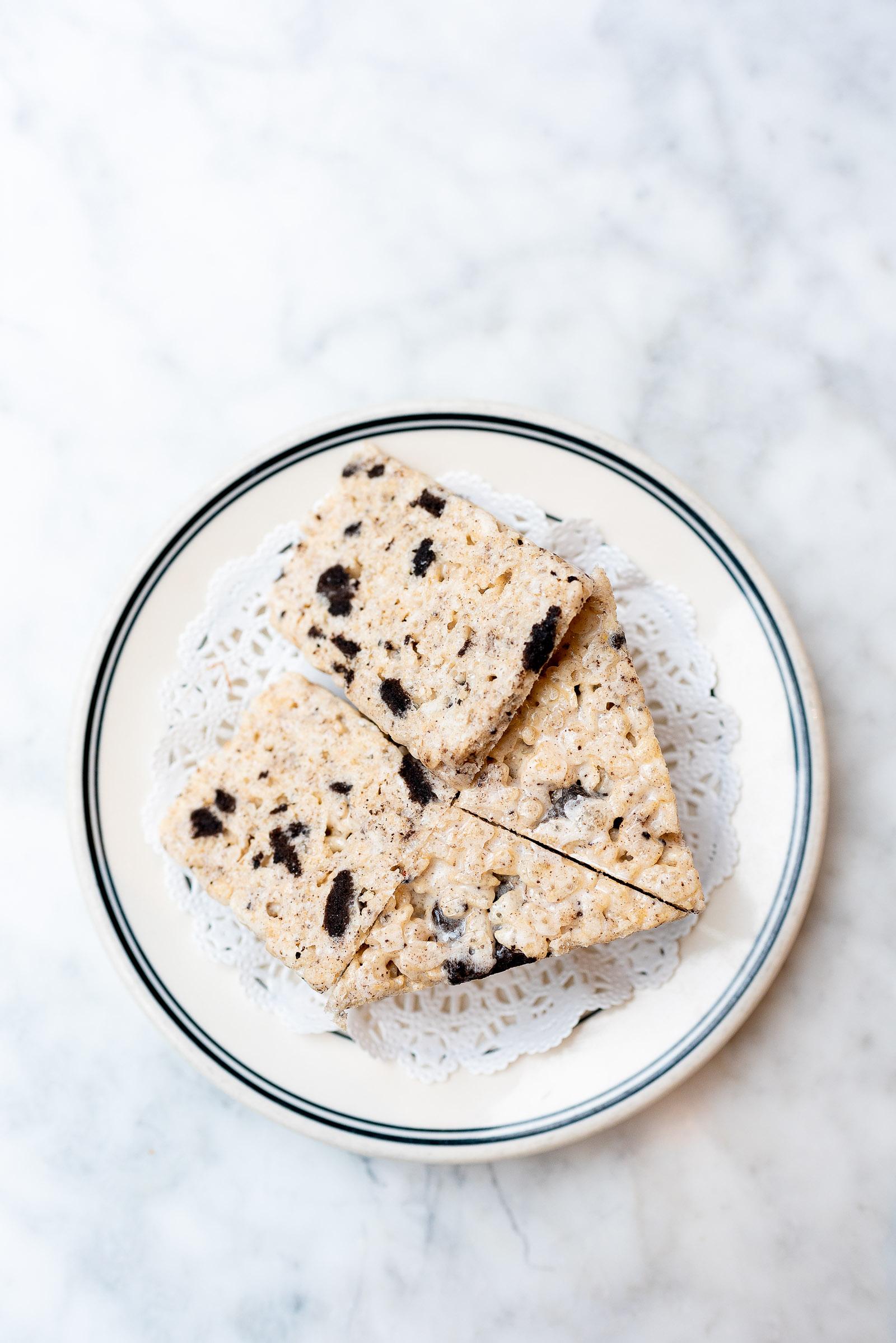 (No joke Hubby has me bring these home for him EVERY. TIME. I. GO.)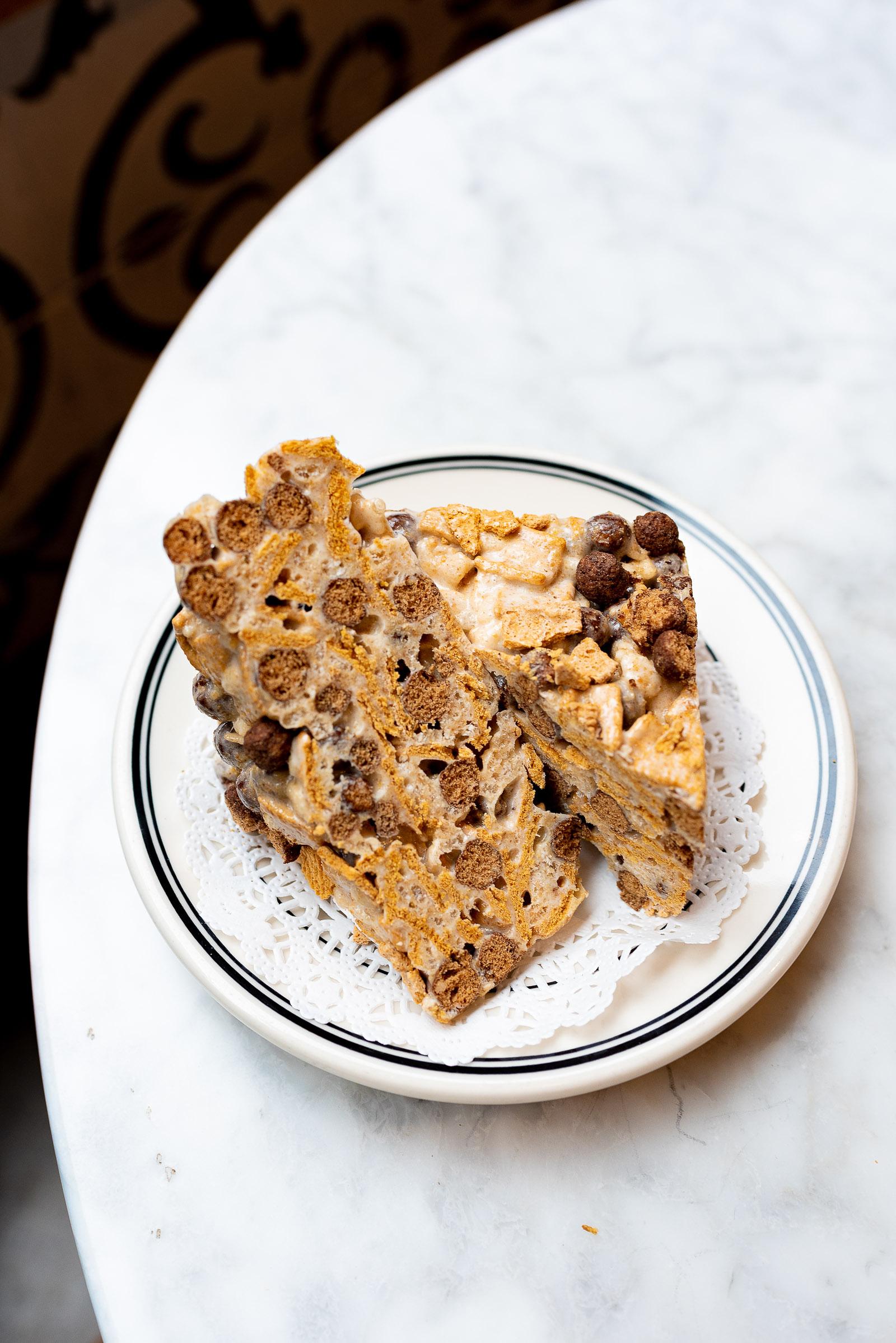 And no matter what you order, be sure to also get a slice of Goddess & The Baker's legendary Rainbow Cake:
I'd say it's easily one of Chicago's most well-known desserts (behind Garrett's popcorn and Rainbow Cone ice cream)!
You can find Goddess and The Baker and Goddess and The Grocer locations all across Chicago — just promise to save a slice of cake for me when you go!