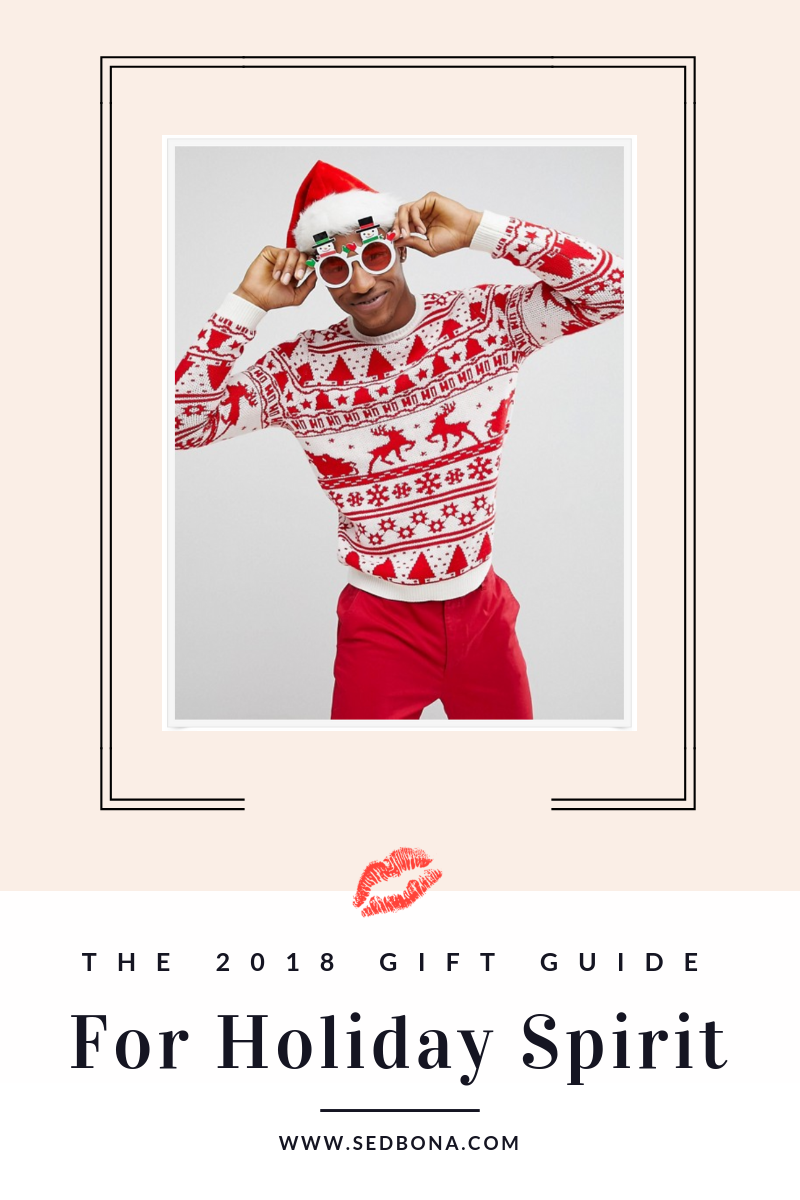 With Thanksgiving and Black Friday behind us, I think we're ALL diving head-first into "holiday mode".
A.K.A. the inevitable scramble to find the perfect gifts for your loved ones.
And while retailers and brands are PUMPING out ads and products faster than we can keep up, giving the right gift isn't just a matter of price or aesthetic.
It's a vast combination of research, vetting, and usefulness. Something I take VERY seriously.
I believe giving the right gift is a slow process — one that shouldn't be rushed.
But who has the time to VET every single holiday gift they buy?
I don't. But this year I MADE time just for you. I set aside the last few weeks to not only vet the Christmas gifts I'm gifting this year, but the vet them for you as well!
EVERY product in this gift guide is something I'm proud of (and a lot of the products I already own and love). Each product is something I would be happy to gift my closest relations and would earnestly spend my hard-earned money on. Every single product is something special, practical, useful, thoughtful, or truly beautiful. And every single product is on this list will hopefully fill them with the holiday spirit well through the new year…
The 2018 Gift Guide || For Holiday Spirit
---
The chicest holiday door mat (I bought one last year and get so many compliments!).
A delectable croissant ornament and a complete guide to holiday cocktails.
A holly spoon rest for the holiday baker and the cheekiest Christmas cactus ornament.
Bold Christmas bow earrings and the perfect tartan Christmas sweater.
Santa bowls for the pets who believe in Santa Paws and wreath earrings from one of my favorite brands.
The cutest reindeer top knot kit and a soy sauce ornament for the sushi-lover.
Customized Santa gift bags you can reuse year after year (less wrapping paper saves the Earth too!) and the perfect festive sweater for the life of the party.
Customized knit Santa hats they'll have for a lifetime and a classic wreath for their front door.
Twinkle Light earrings and a stunning glass blown ornament.
The cutest knit puppies for their tree and a fossil dinosaur ornament.
A dino-inspired holiday sweater for the boys and a gingerbread dress for the girls.
A reindeer sweater for the babes and a Christmas-tree inspired dress for the little princess.
Timeless oyster ornaments to add refinement and Jo Malone's newest Christmas cologne.
The cutest pug holiday dish towel and the cleverest waffle ornament.
An ugly Christmas sweater for two and the perfect holiday card for Millennials.
A luscious candle for the home and a festive candle set for traveling.
Personalized holiday ornaments and the cutest little sloth bauble.
A donut ornament for the foodie and Christmas pudding pajamas.
A delicious knit beanie and a collapsible pug Santa flask.
A monogram donut ornament for the foodie who already has a generic donut ornament and a carrot cake ornament for those with a sweet tooth.
My all-time favorite holiday candle (I splurge on one every December) and Jo Malone's Orange Bitters cologne (which I love so much I wrote an entire separate blog post on).
My favorite ugly Christmas sweater (wearing mine last year) and the perfect holiday home fragrance kit.
The perfect ornament for the perfect pooch and a chocolate-covered strawberry ornament for those needing an indulgence.
A champagne bottle for those who love bubbles and a reindeer sweater for the pup who always gets cold.
Everyone needs a pickle ornament to hide on their tree and a beer ornament too.
Holiday bow earrings and delectable macaron ornaments they might just take a bite out of.
Perfect pretzels for the tree and fluffy snowflake marshmallows for their hot chocolate.
An abstract Rudolph sweater (only $9!) and lovely velvet bows for the tree.
A sparkly Christmas pudding sweater and adorable Christmas masks for fun photoshoots.
Blinged-out sequin reindeer antlers and the chicest Mistletoe sweater.
ENJOY THIS GIFT GUIDE? SEE MY PICKS FOR HER, FOR HIM, FOR KIDS, FOR PETS, FOR HOME AND FOR STOCKINGS TOO!