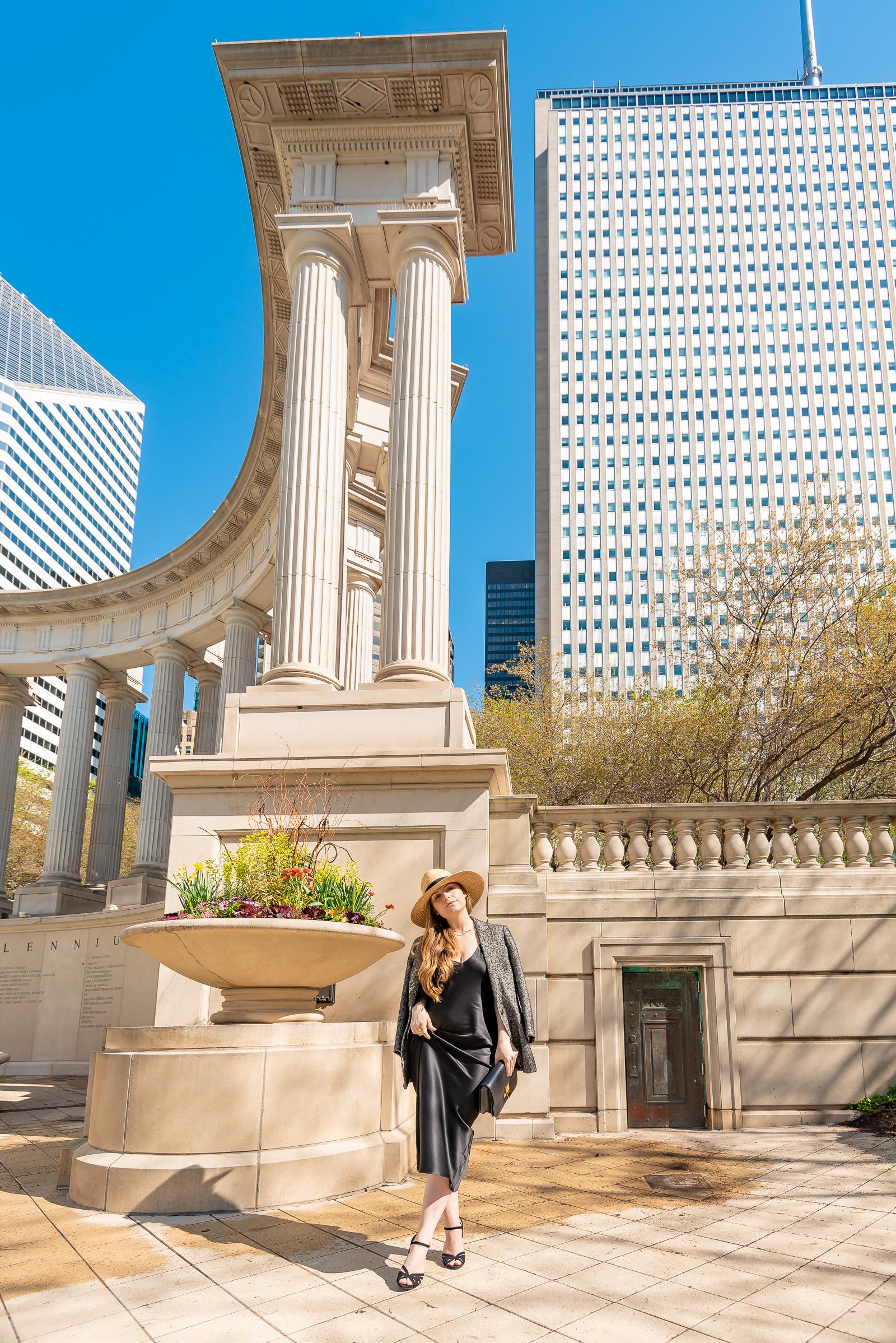 "A fool is one who admires other cities without visiting Rome."
– Francesco Petrarca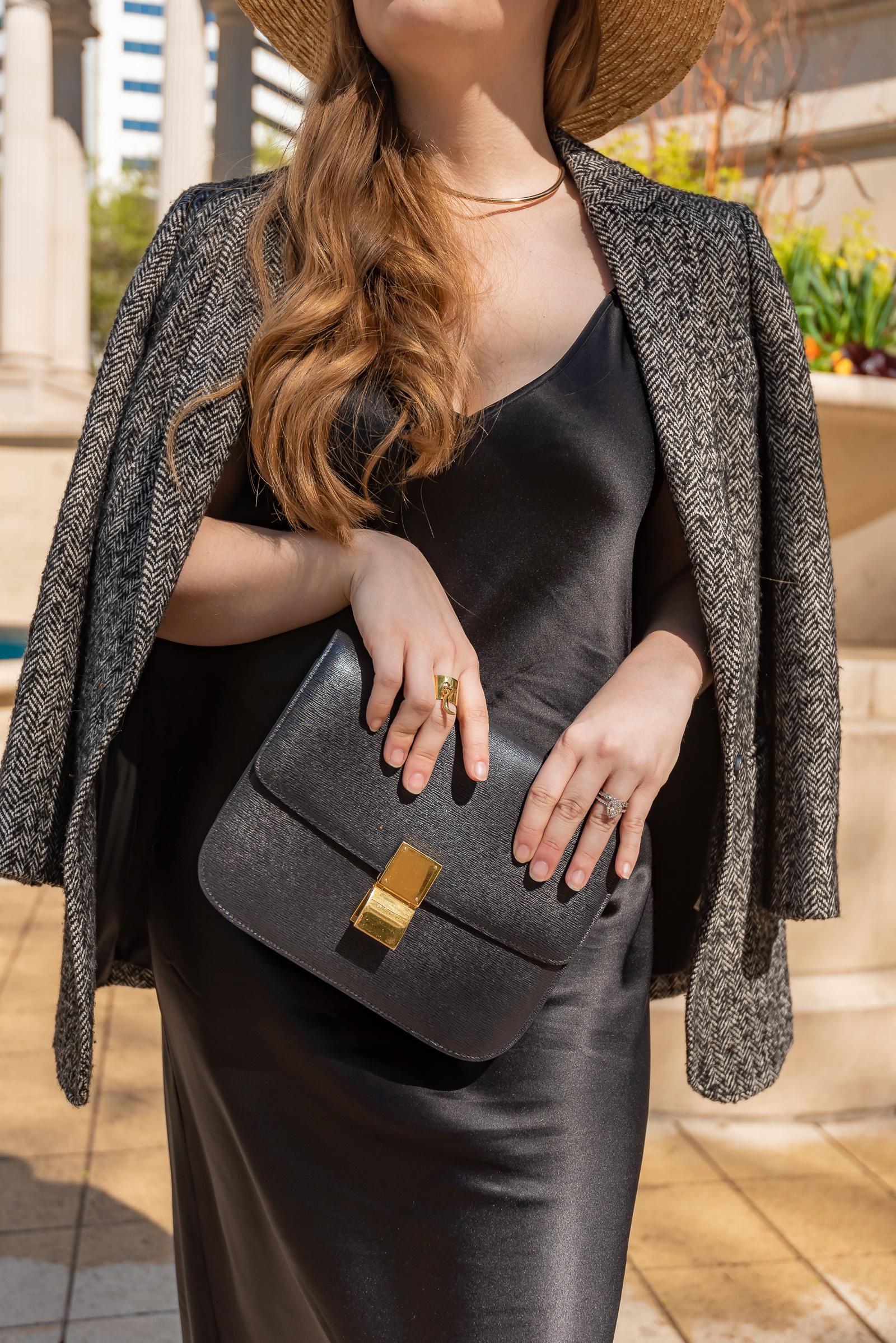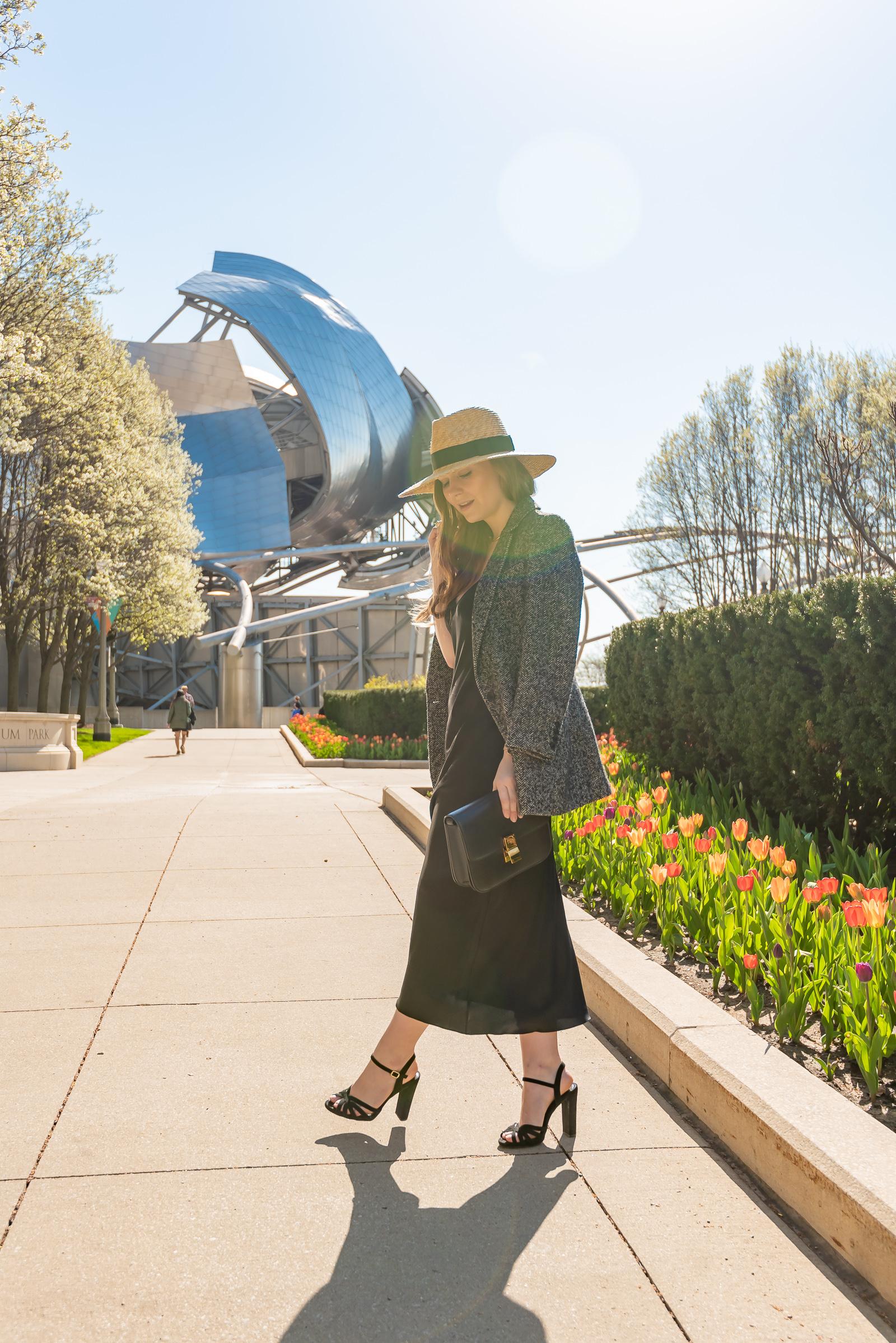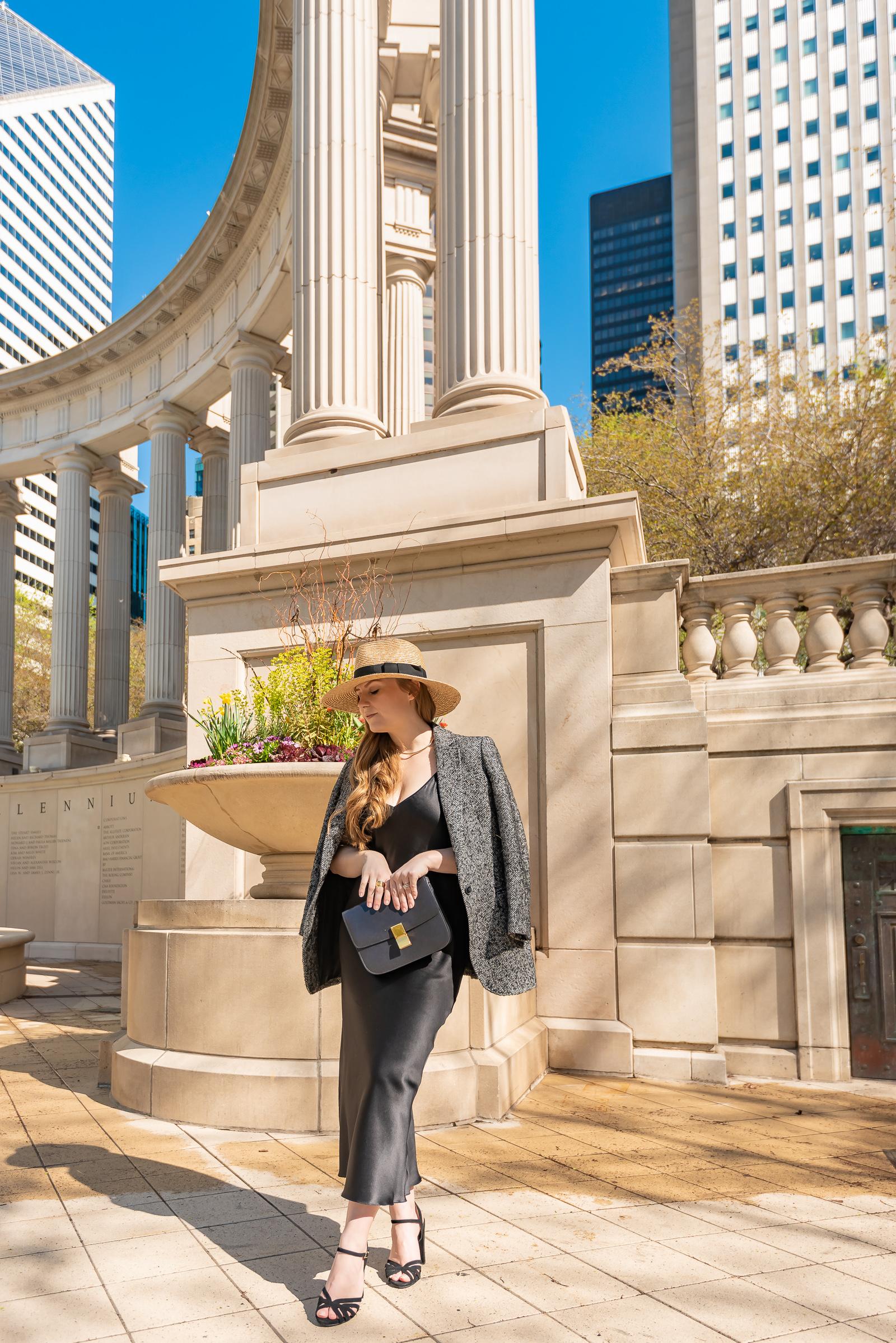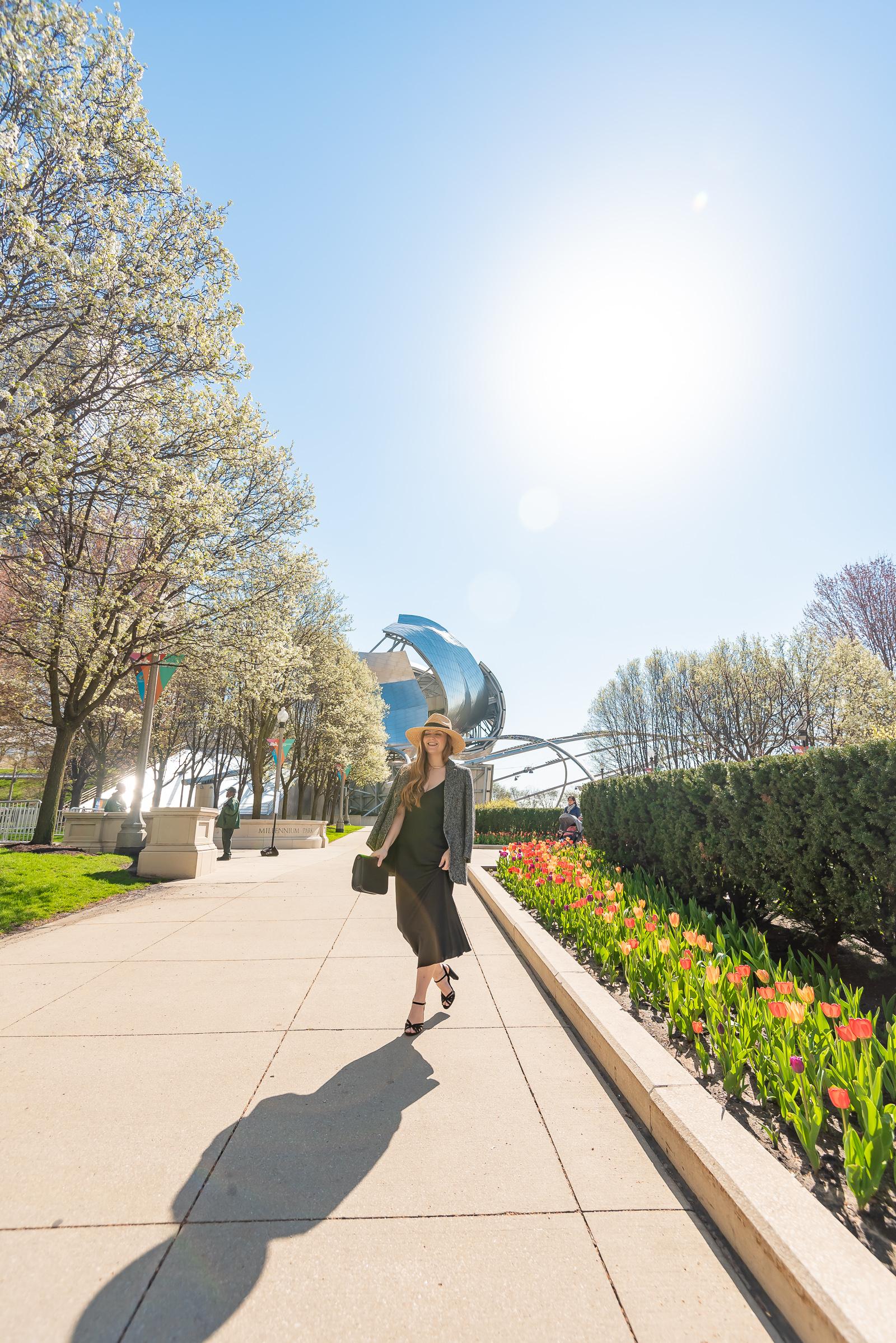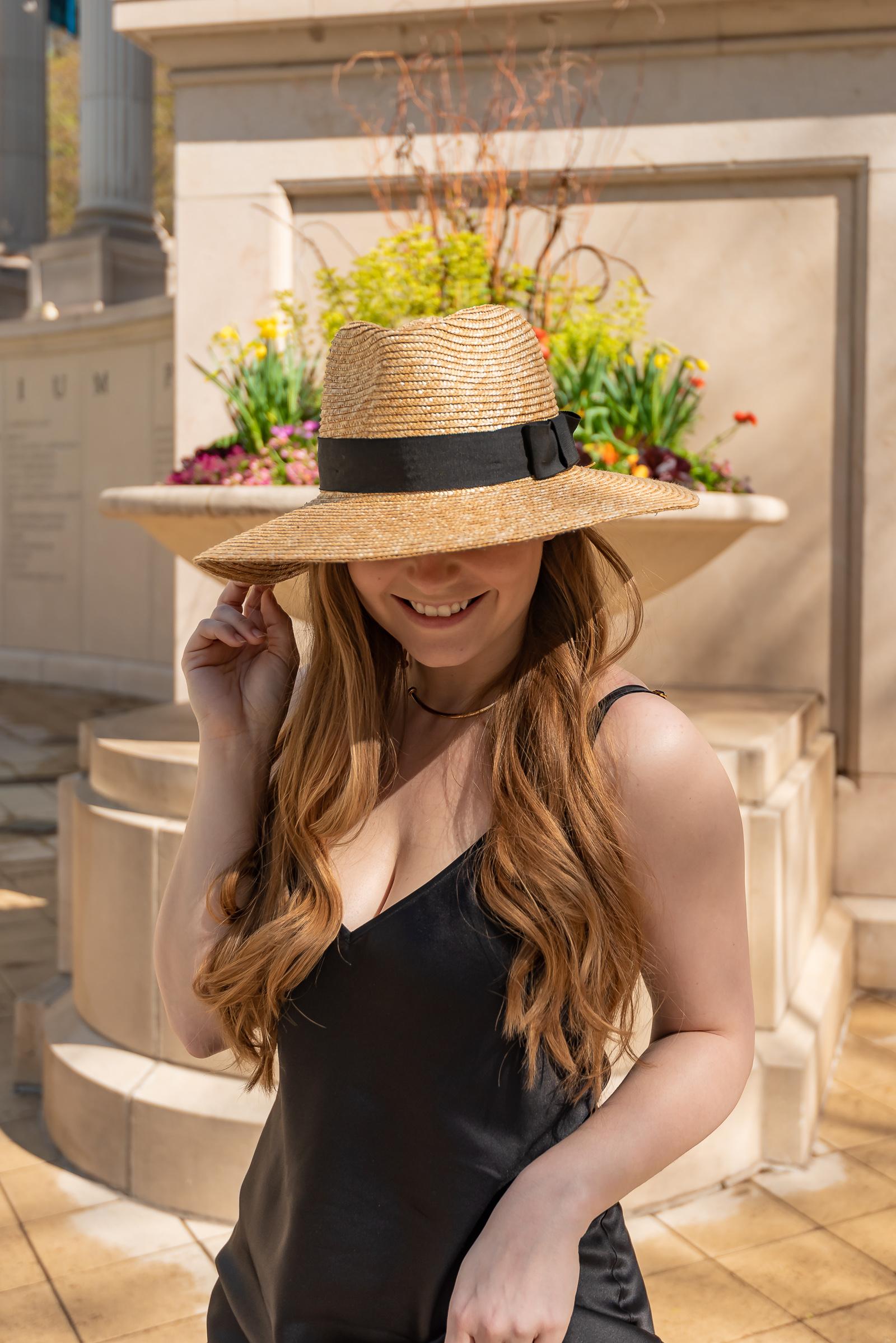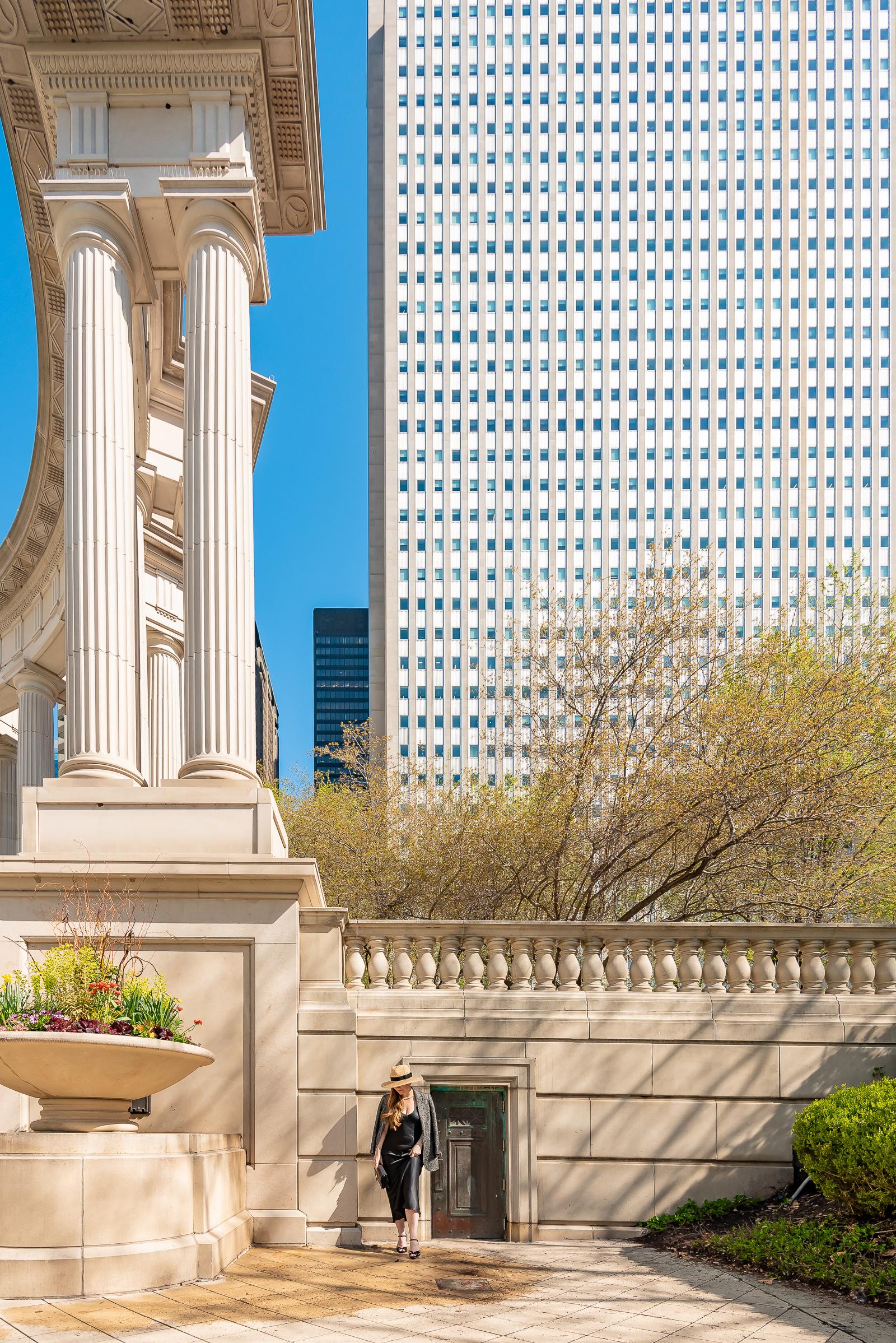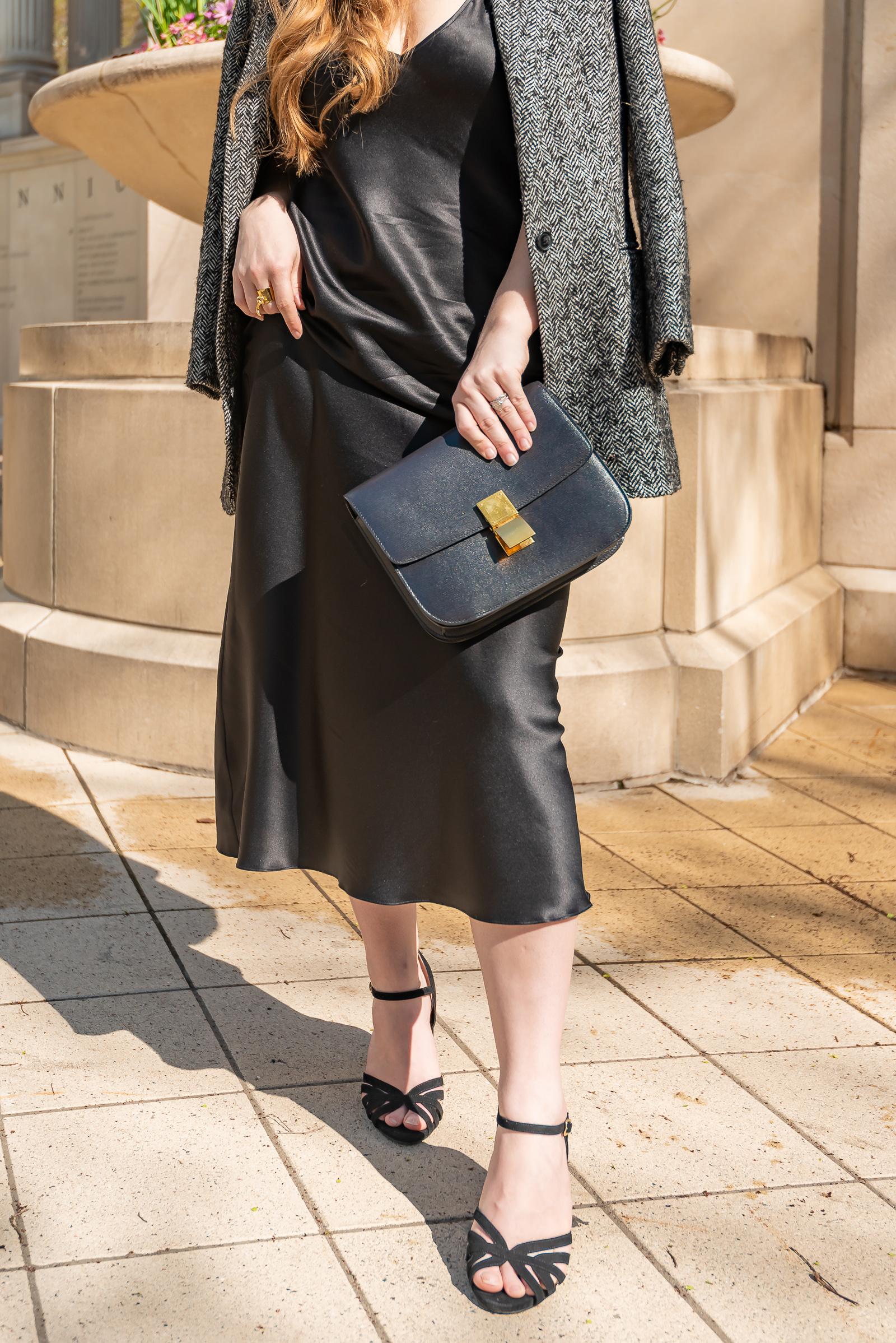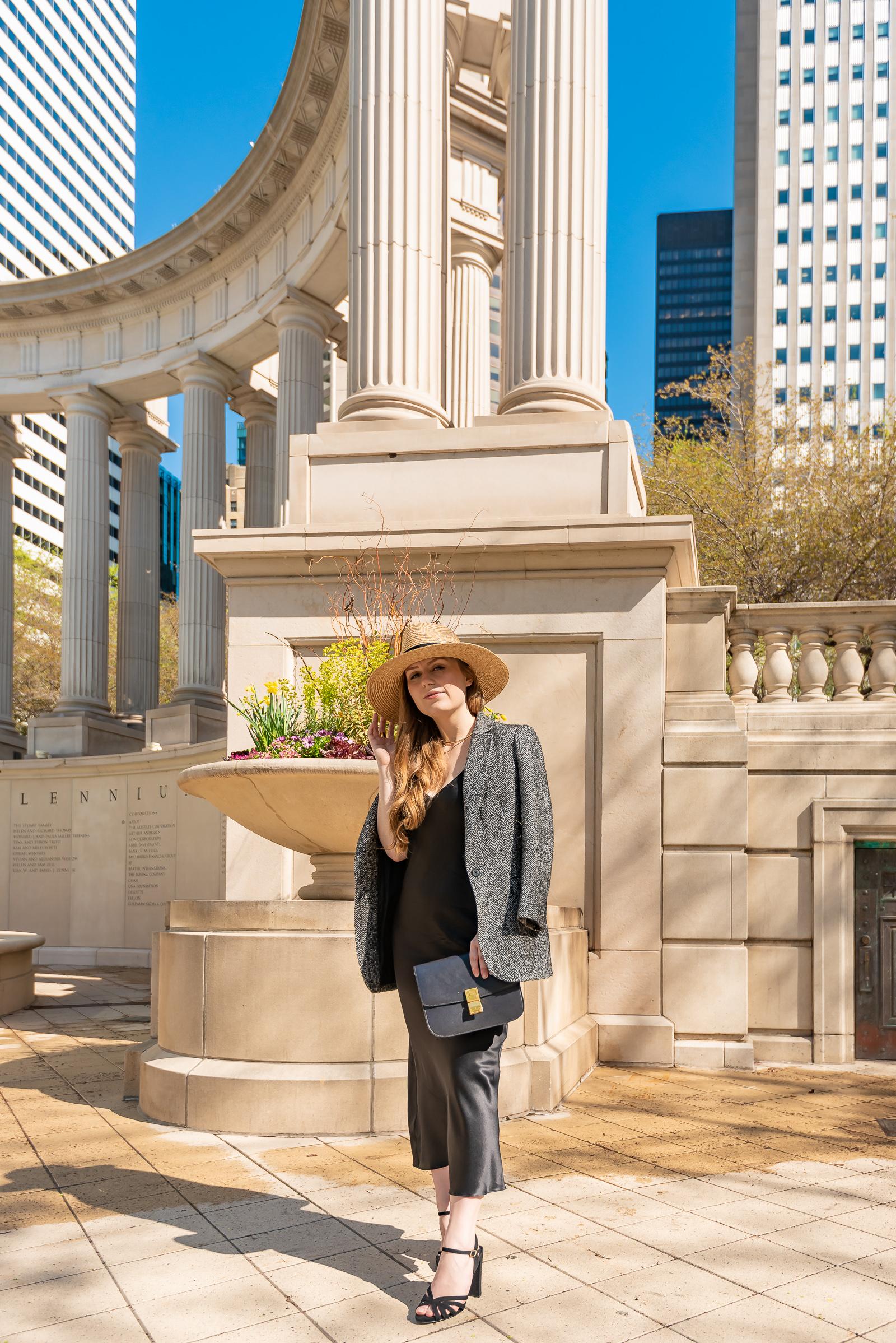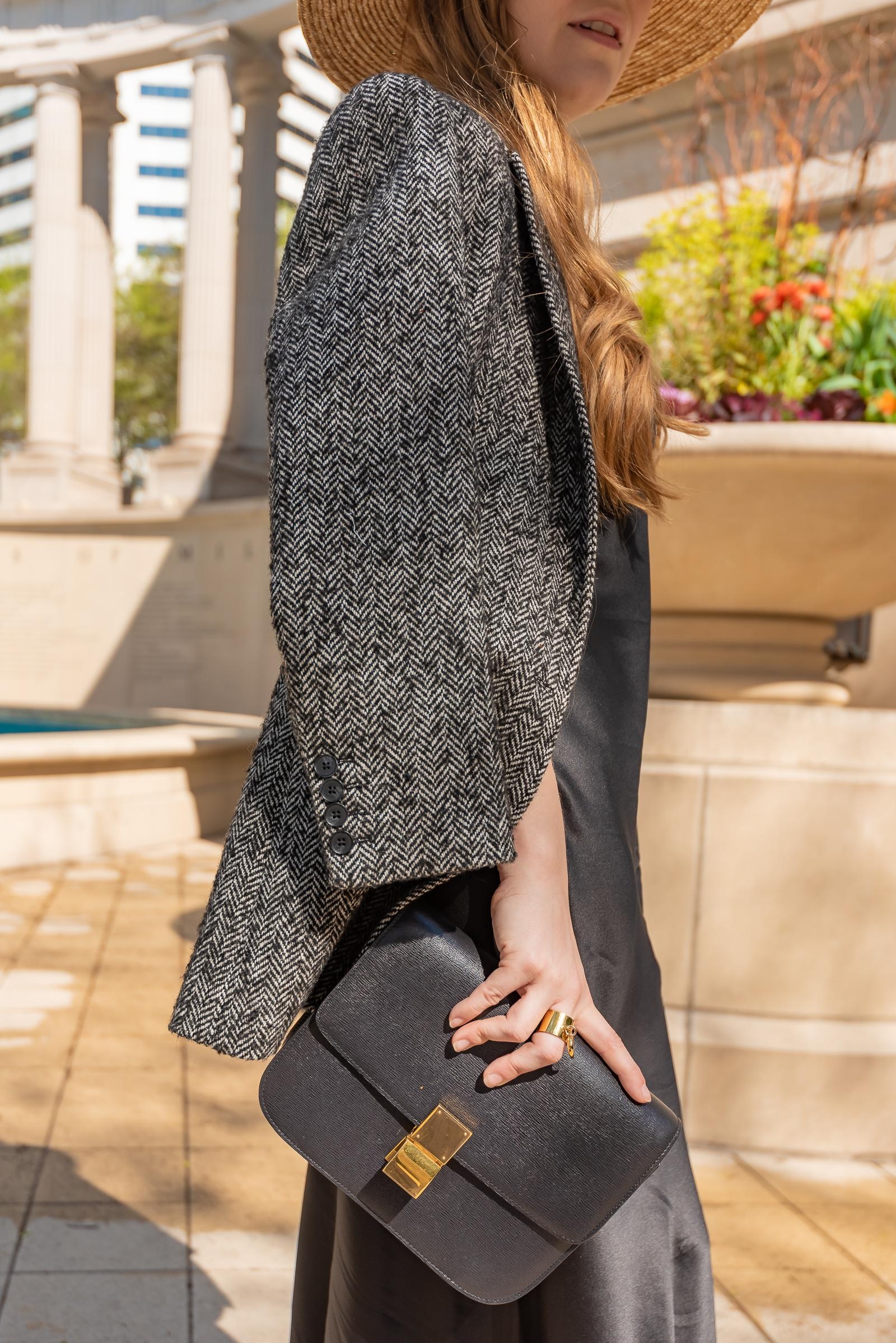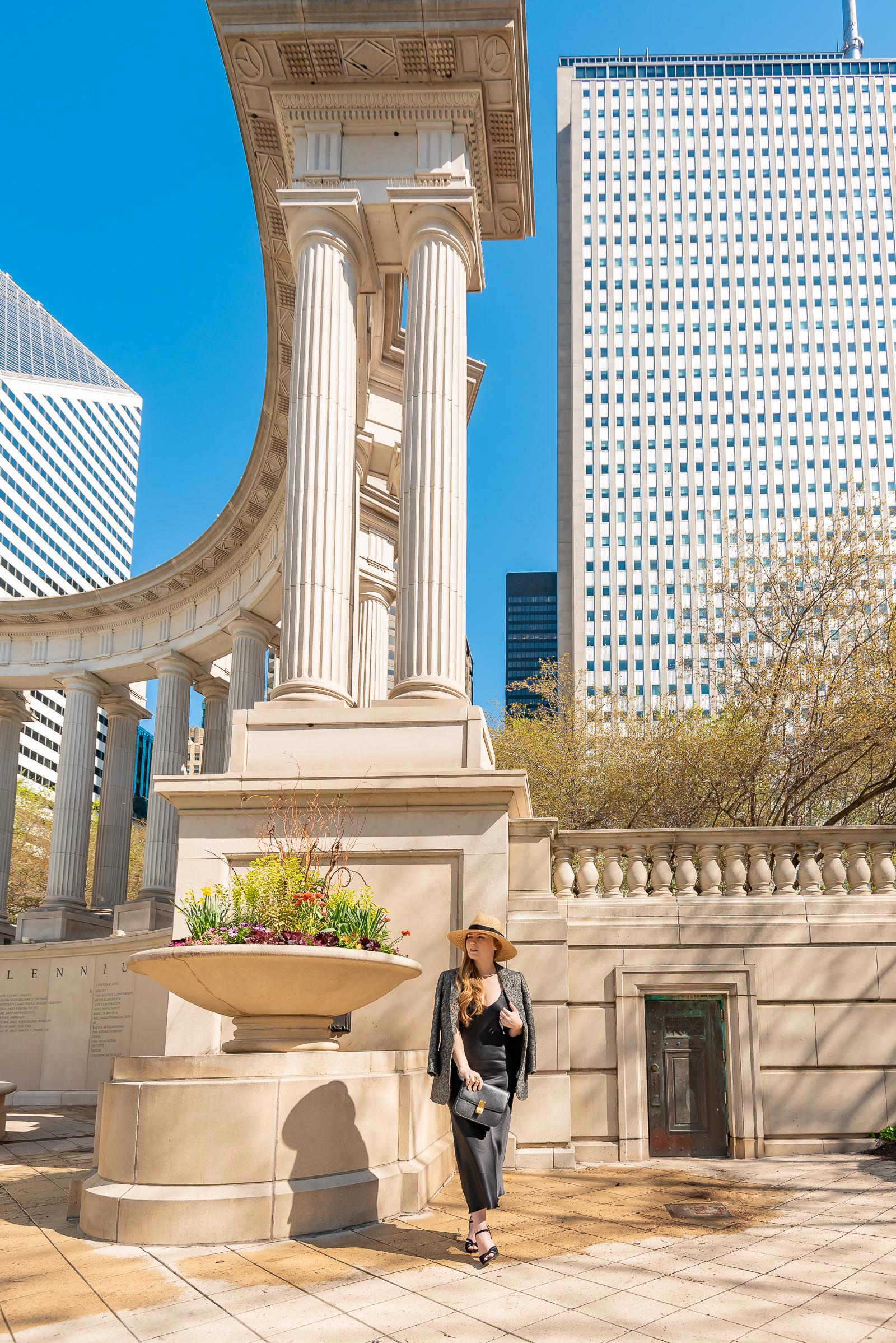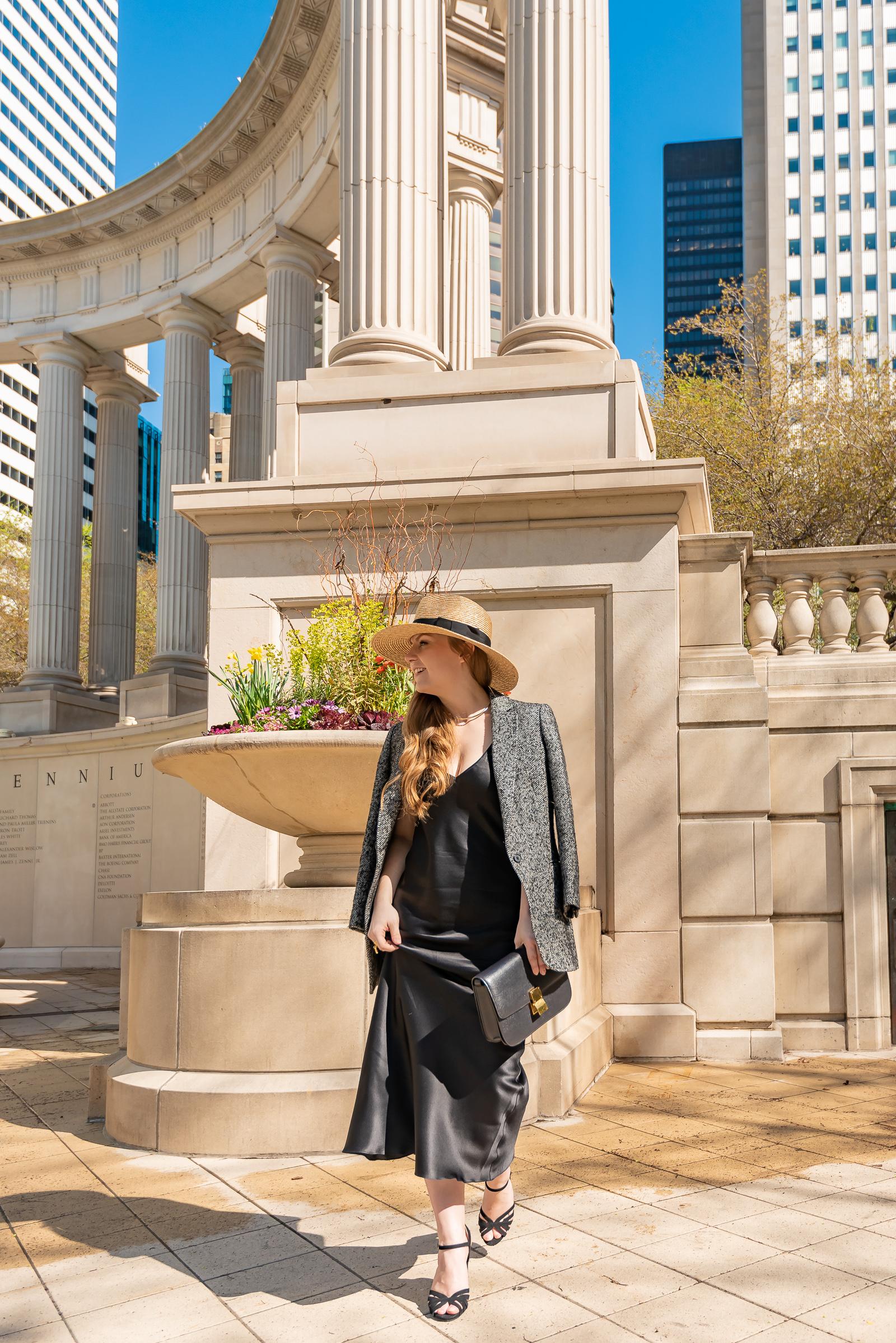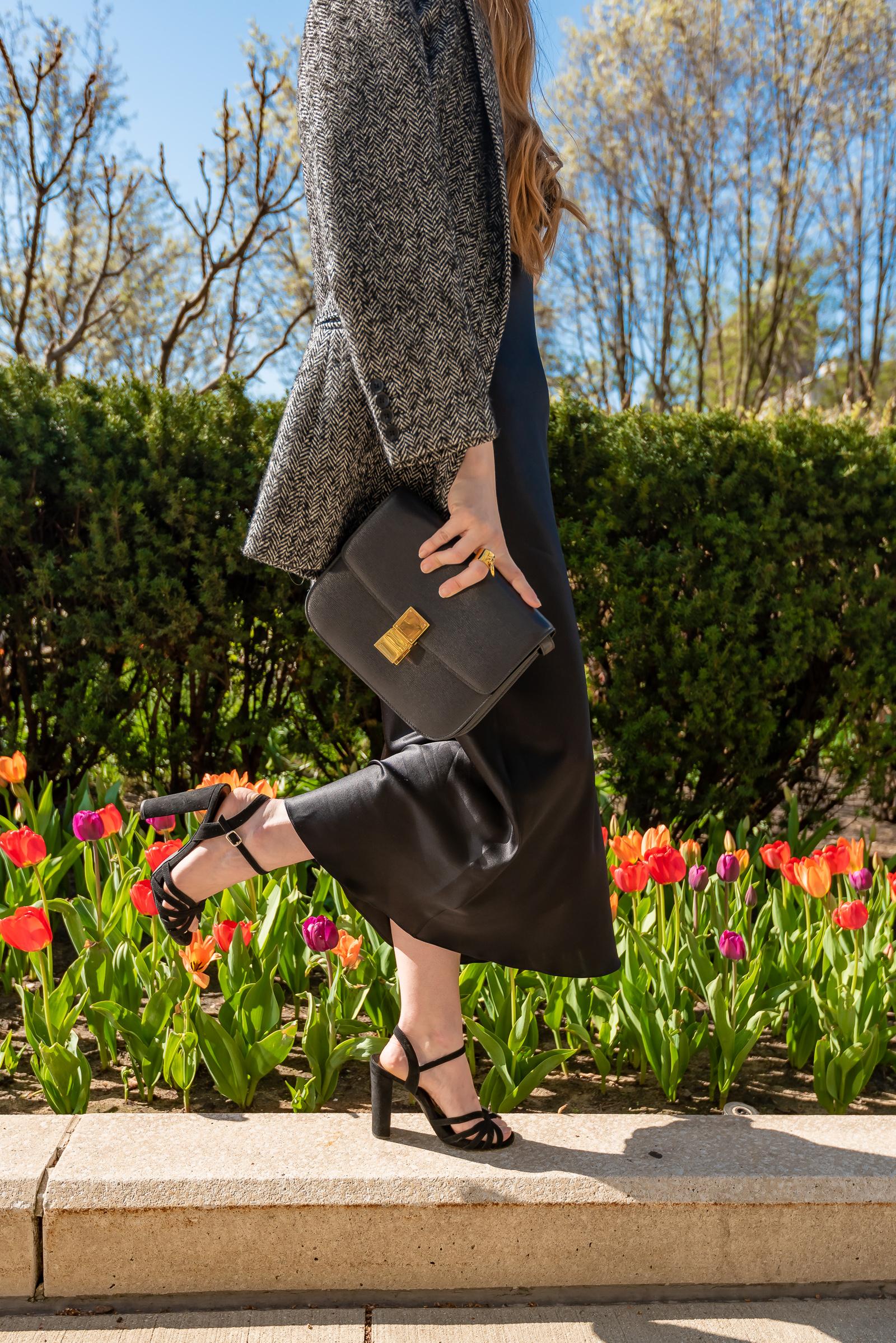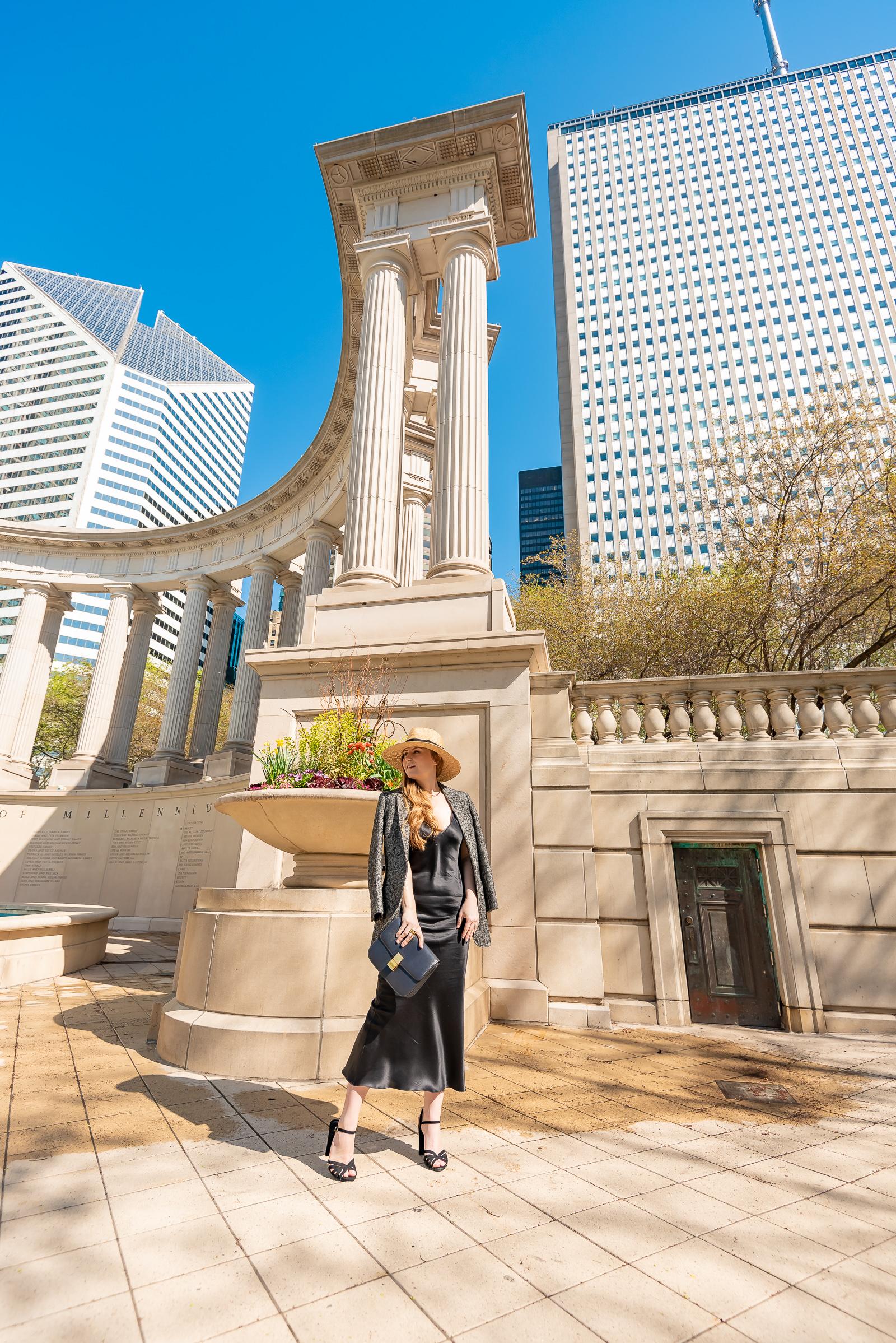 SHOP THE LOOK:
Dress – Etsy || Blazer – Rebecca Minkoff || Bag – Céline (via The Real Real) || Sandals – Asos (similar) || Hat – Brixton || Ring – Victoria Haynes || Necklace – J. Crew
Photos by Jess of Bows & Sequins
Full Disclosure: This post uses a gratuitous amount of exclamation points. While I try to tone down my excitement and natural enthusiasm for most things, I couldn't in today's post. I am just THAT excited!
Only 10 days until I'm FINALLY back in Italy!
My heart can hardly contain the excitement!
My first (and only) trip to Italy in October 2017 changed my life. As I've stated before, life feels like it's split into two parts:
Before you visit Italia and after.
And maybe it's because I work with so many Italians and Italian companies (remember Natuzzi? And the Italian Chamber of Commerce?) but I'm even MORE excited for this second trip.
There is so much I have yet to do in Italy! And so many Italian words to learn before I leave (I've been using the free service Duolingo to brush up).
For the first week, I'll be on a press trip in Umbria, a lush region about 2 hours south of Rome, learning about authentic Italian ingredients.
We'll be truffle hunting, visiting olive oil producers, and sampling some of Italy's best chocolate. I CANNOT WAIT!
And — after my last trip — you know I have a soft spot for off-the-beaten track towns in Italy.
Then the second week I'll be in Rome exploring for the very first time. Walking up the spanish steps, having a gelato and trying not to burn through all of my SD cards taking THOUSANDS of photos.
Needless to say, I'm excited and have had my suitcase partially packed for days now.
But here are the things I'm most excited for:
10 Things I Can't Wait To Do In Italy
---
1. See the Colosseum
While I love to travel off-the-beaten path, a trip to Rome feels like it would be incomplete without stopping at the Colosseum. It is the most popular tourism attraction IN THE WORLD, after all!
2. Truffle Hunt In Umbria
For the first leg of my trip, I'll be immersed in the world of authentic Italian ingredients in Umbria and the activity I'm most excited for is definitely truffle hunting!
I've had "go truffle hunting" on my bucket list for well over a decade now and I'm so excited I'll be checking it off while exploring one of Italy's lesser known regions.
3. Devour Cacio E Pepe in Rome
Considered one of the four classic Roman pasta preparations, Cacio E Pepe is a must when in Rome! There's evidence that it's been around since the Roman times and — you have to admit — any dish that sticks around for thousands of years HAS to be good!
4. Bring A Half Empty Suitcase
For smuggling home wheels of cheese and truffles, obviously.
5. Visit Vatican City
Having been just two short classes away from an Art History degree, I cannot — repeat CANNOT — envision going to Rome without visiting Vatican City.
I wrote an entire paper on Bernini's Baldacchino in St. Peter's Basilica and while seeing it "in person" isn't on my bucket list technically, it absolutely deserves to be!
6. Having A Gelato On the Spanish Steps
Italy is synonymous with gelato — you find gelato shops on EVERY corner. And most of them blow American gelato out. of. the. water.
So gelato in Rome is a must.
But gelato on the Spanish Steps in Rome? Better!
One of my closest friends Anna spends a week in Rome most summers before heading to Greece with her family.
And because she has such incredible taste, she was the first person I asked for restaurant recommendations in Rome.
Her most enthusiastic recommendation? Dinner at Roscioli. It's so good, her family goes multiple times during a one week trip.
If it's good enough for her, I know it'll be good enough for me!
*Tip: Roscioli gets very busy so be sure to make a reservation ahead of time!*
8. Toss A Coin in the Trevi Fountain
Another cliché "Roman moment" that I feel is necessary to have on your first visit to Rome.
My logic being that if I toss one coin in, then I'm guaranteed a trip back, right?
Here's hoping I can talk someone into going with me at 6 in the morning to beat the crowds!
9. See Michelangelo's Sistine Chapel
Another favorite from my art history days! Michelangelo may be my absolute favorite artist so seeing his famous painted ceiling may actually cause heart palpitations.
Luckily if this happens there's always…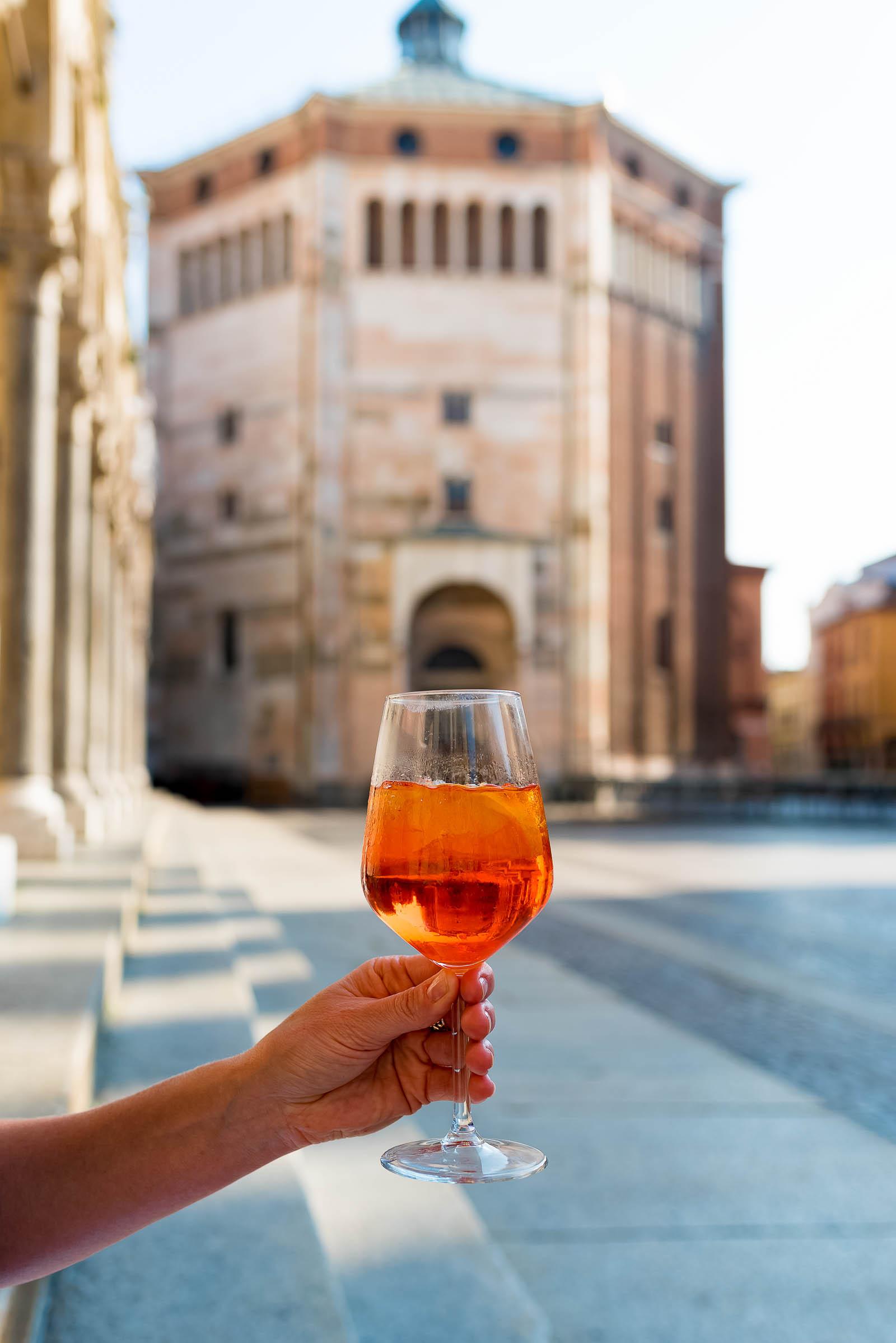 10. An Al Fresco Spritz
Possibly my favorite moment from my first trip to Italy was sitting in the piazza in Cremona underneath the medieval cathedral at sunset sipping a spritz.
I can remember the crisp smells, the way the light danced on the cathedral, and the laughter from that moment.
I live for those moments when I travel. Those moments where life feels absolutely perfect.
So I don't care what the New York Times says… I'll be sipping at least one spritz al fresco while I'm in Italy. Non-negotiable!
---
I can't wait to see what our trip brings but one thing is for sure… I'll definitely be packing the black silk dress in today's post.
It's my new favorite "I don't know what to wear dress"! Not only is it incredible quality for the price, but it's shockingly flattering and wrinkle-resistant.
After my trip I'll report back on how well it travels since you know I only travel with a carry-on (even for 10+ days in Europe!).