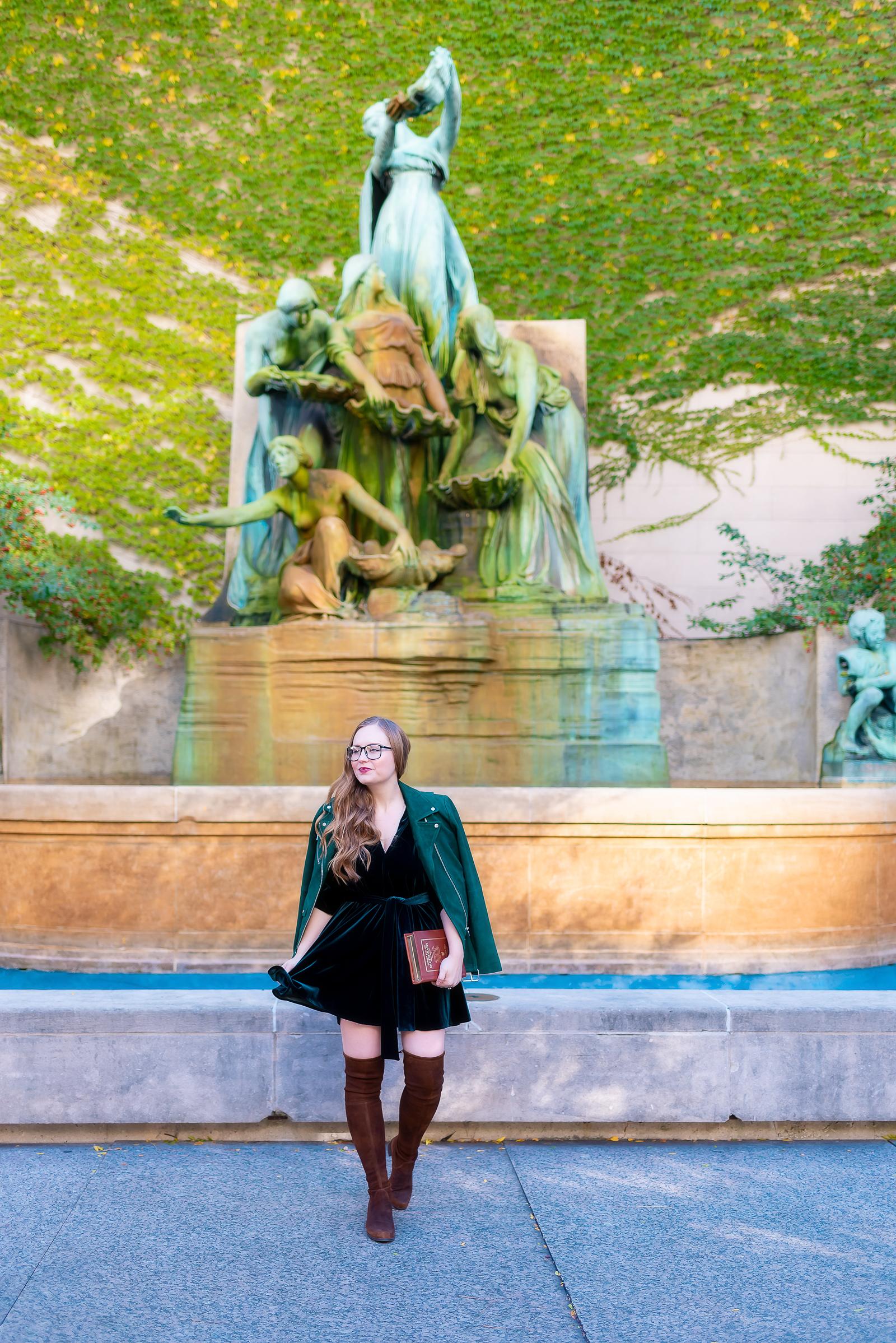 "There's a lot of closeted nerds out there."
— Simon Helberg
SHOP THE LOOK:
Jacket – Veda || Dress – Zara || Boots – Stuart Weitzman || Bag – Kate Spade || Glasses – Amazon || Lips – Huda in 'Showgirl'
Photos courtesy of Anna of Noir Friday
This will come as no surprise to those who know me but I am a HUGE closeted nerd.
Practically the definition of one.
While I try to speak like the "cool kids" and dress like the city girl I hope I am, deep down I'm just a nerd.
Deep down I can quote you more Star Trek episodes than I care to count.
Deep down I'd rather watch films like Interstellar than Mean Girls.
Deep down I couldn't care less what the Kardashians are doing.
(Though I do care what the royals are wearing… #anglophile)
Deep down I'd rather spend the day in a museum than at a sports game.
Deep down I wish I could wear these nerdy glasses and my "dictionary" clutch every day.
So today's look is paying homage to all the nerdy outfits I've thought about sharing here but didn't. And the timing couldn't be more perfect — so many of you asked about my dress from Tuesday's afternoon tea post so here it is! Such a great find for $50, I've already worn it several times this past month.
SHOP GREEN VELVET DRESSES:
Are you a closeted nerd?