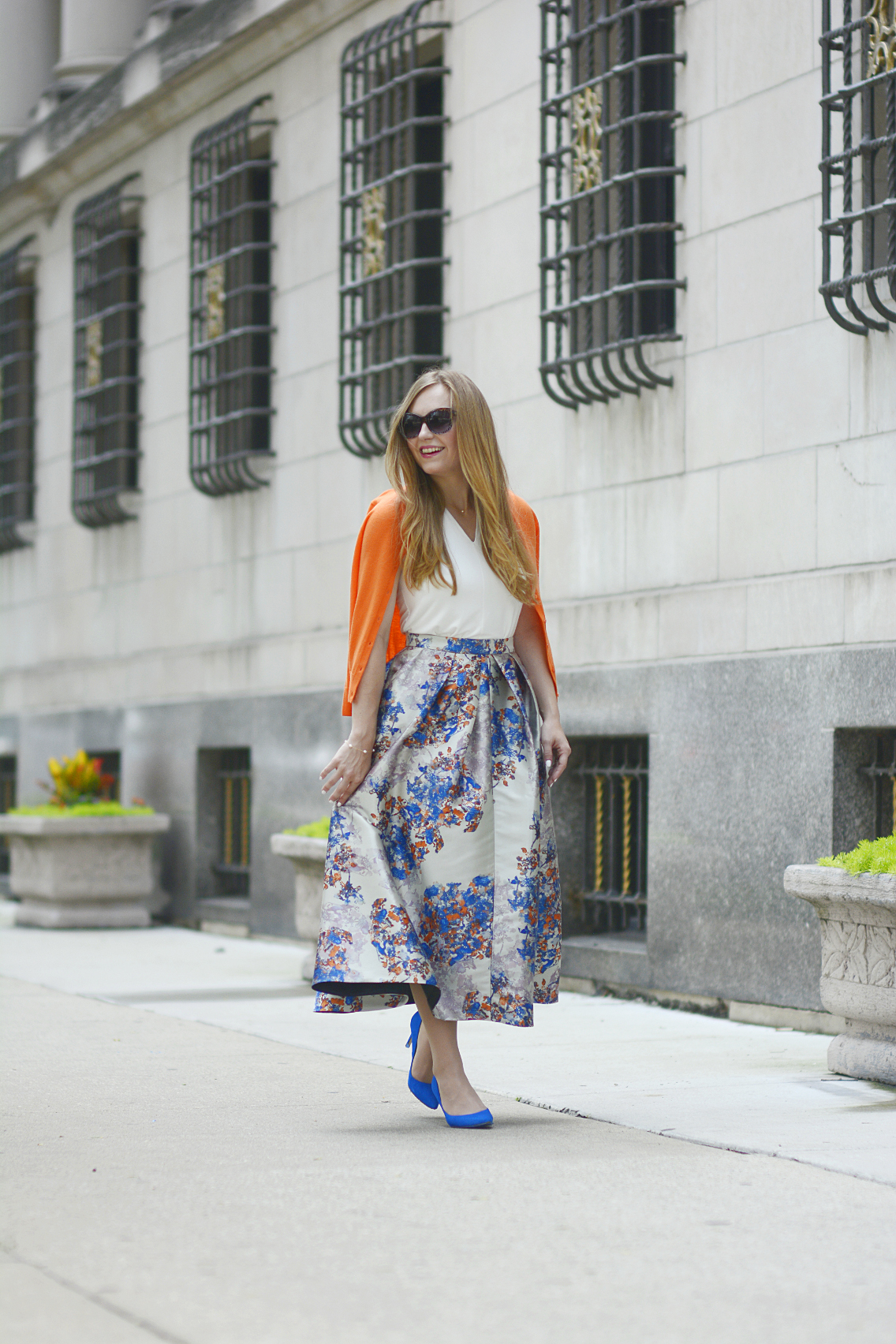 "Well, you can knock me down
Step in my face
Slander my name
All over the place
Do anything that you want to do
But uh-uh, honey
Lay off of my shoes
Don't you step on my blue suede shoes
Well, you can do anything
But stay off of my blue suede shoes"
— "Blue Suede Shoes" Lyrics by Carl Perkins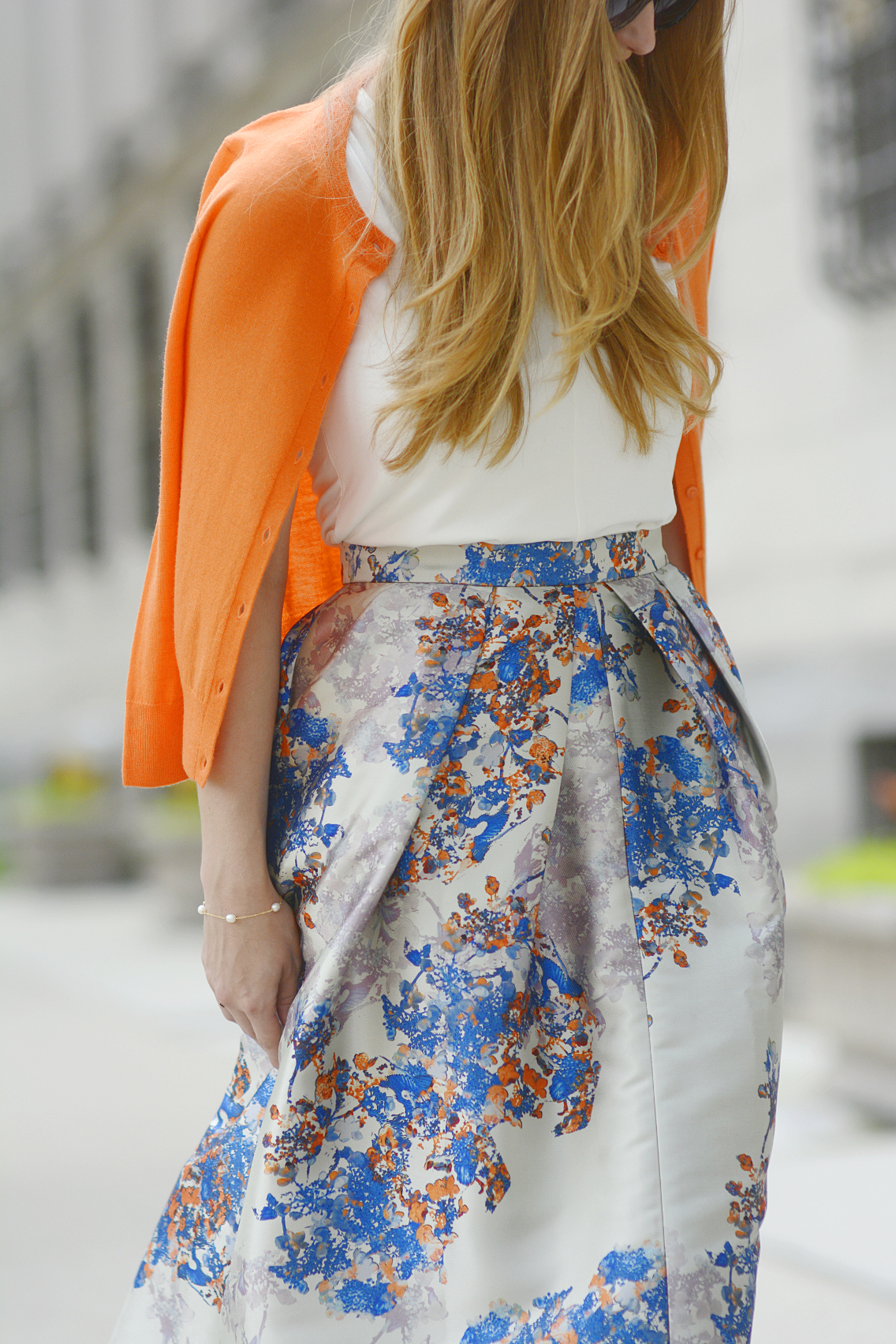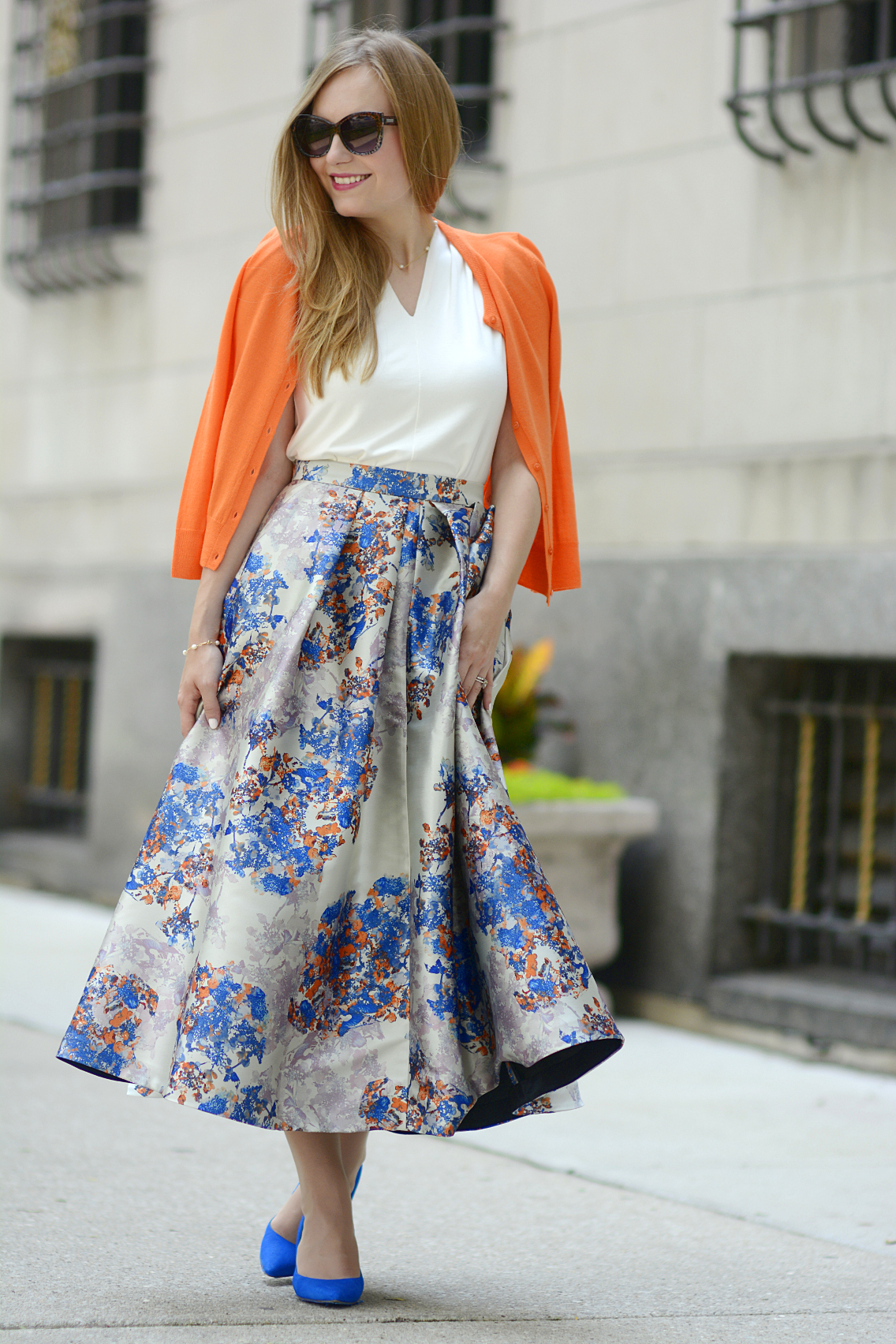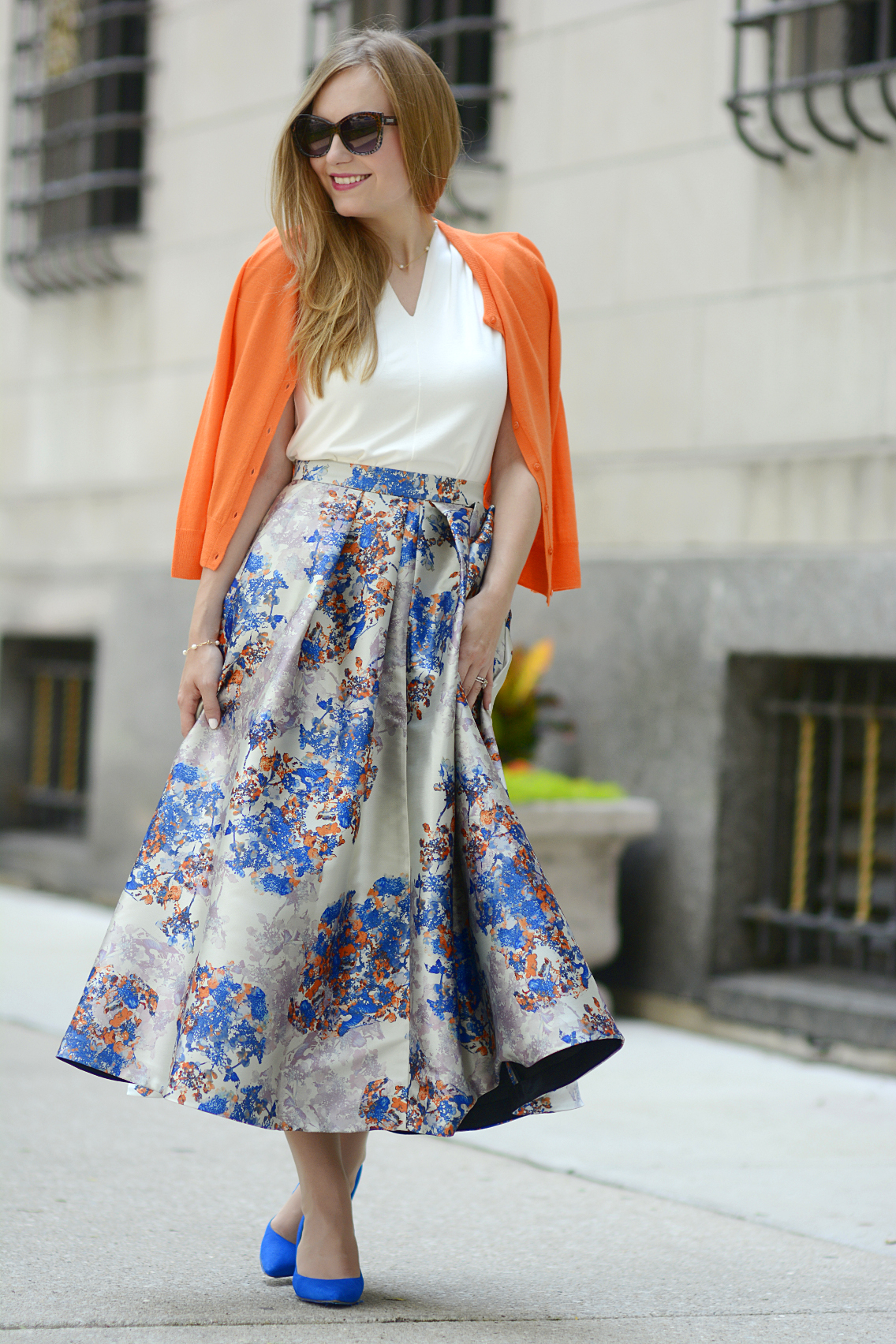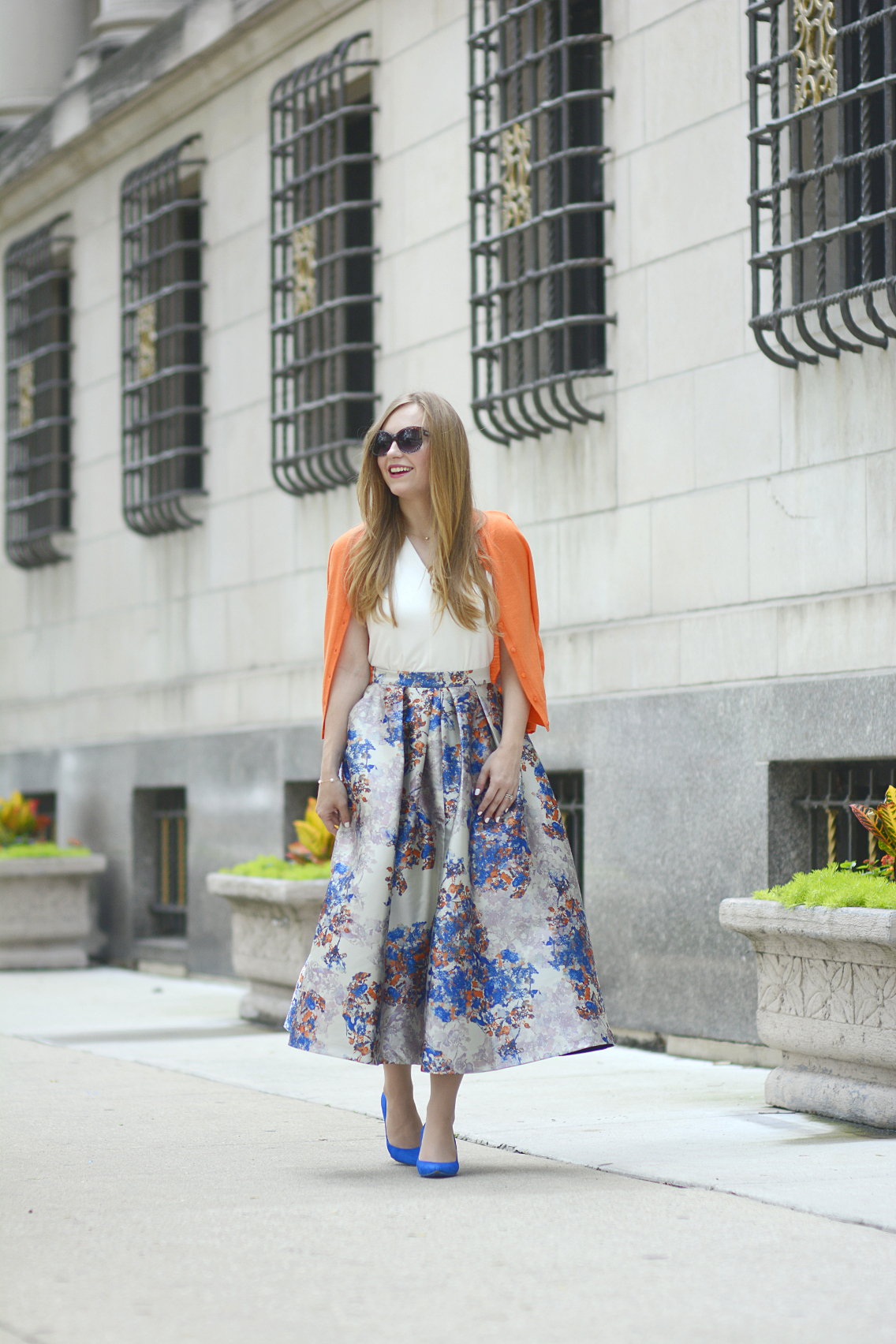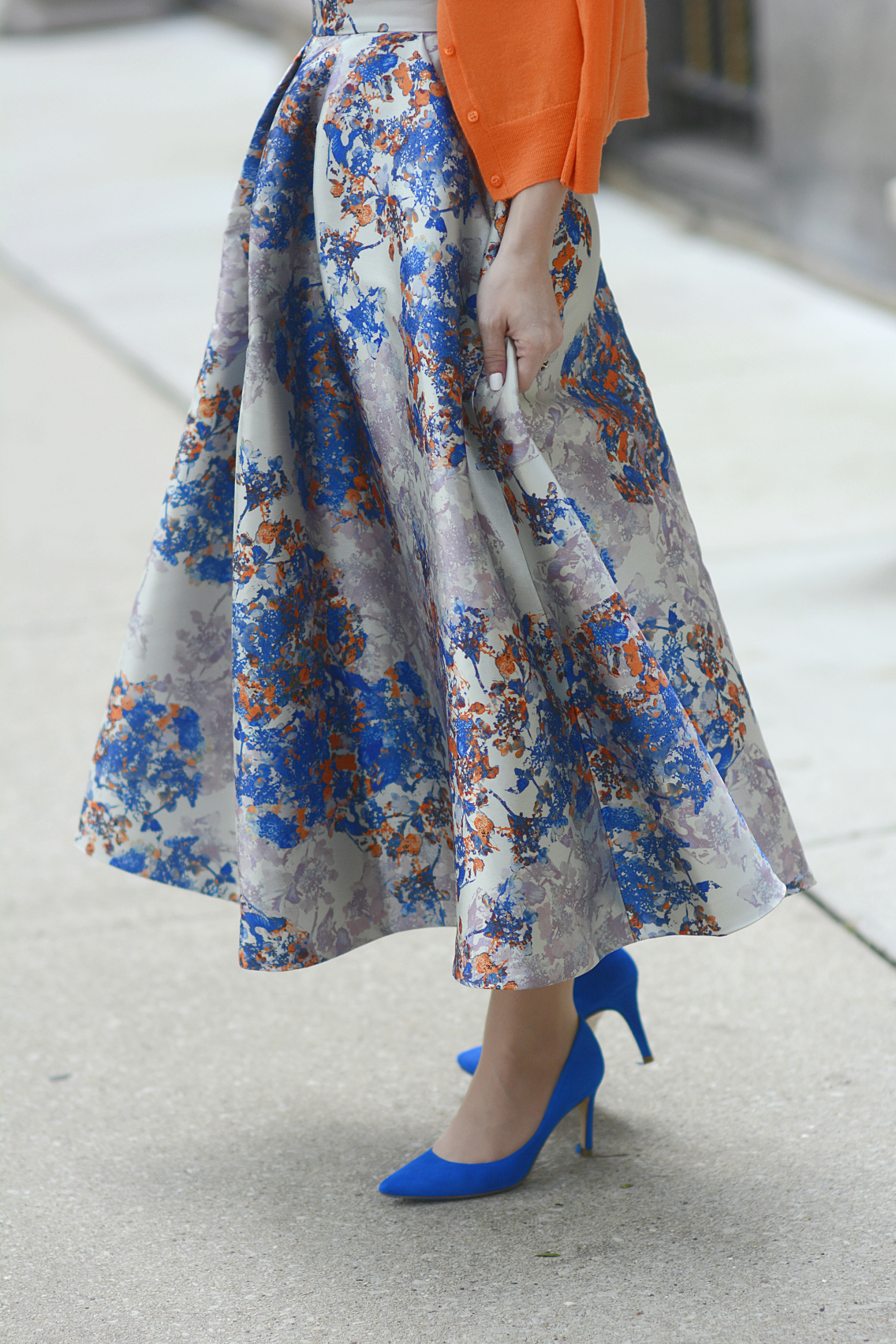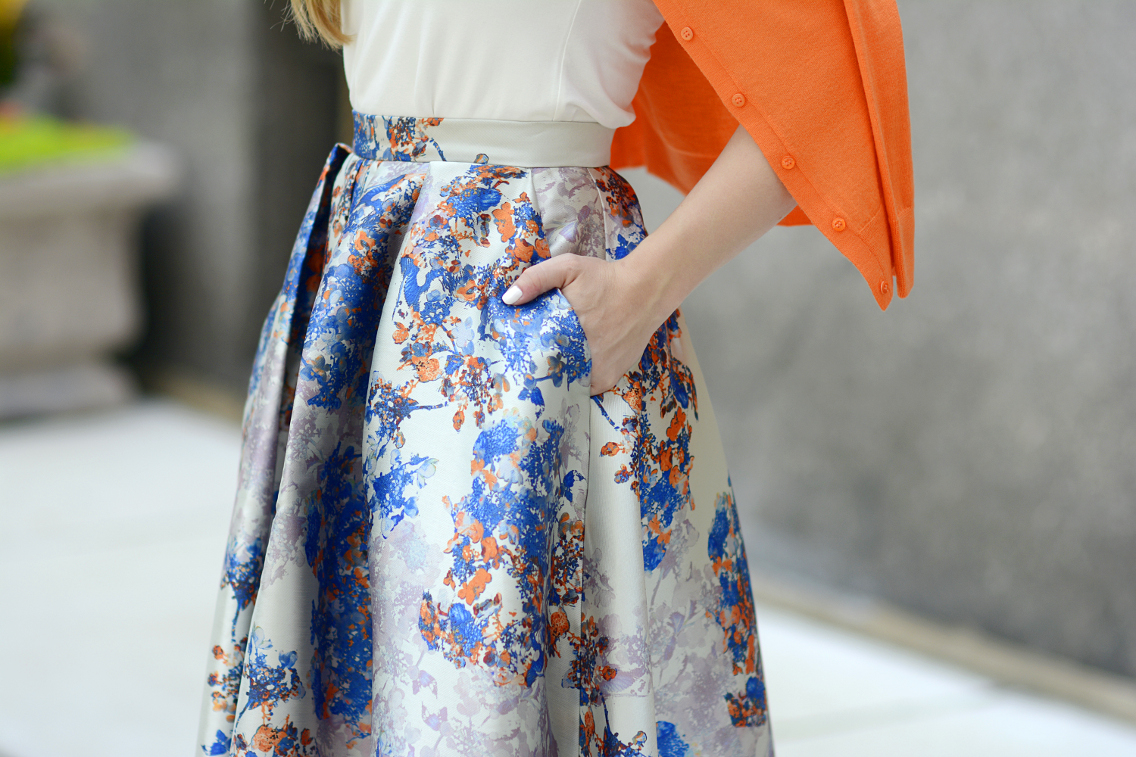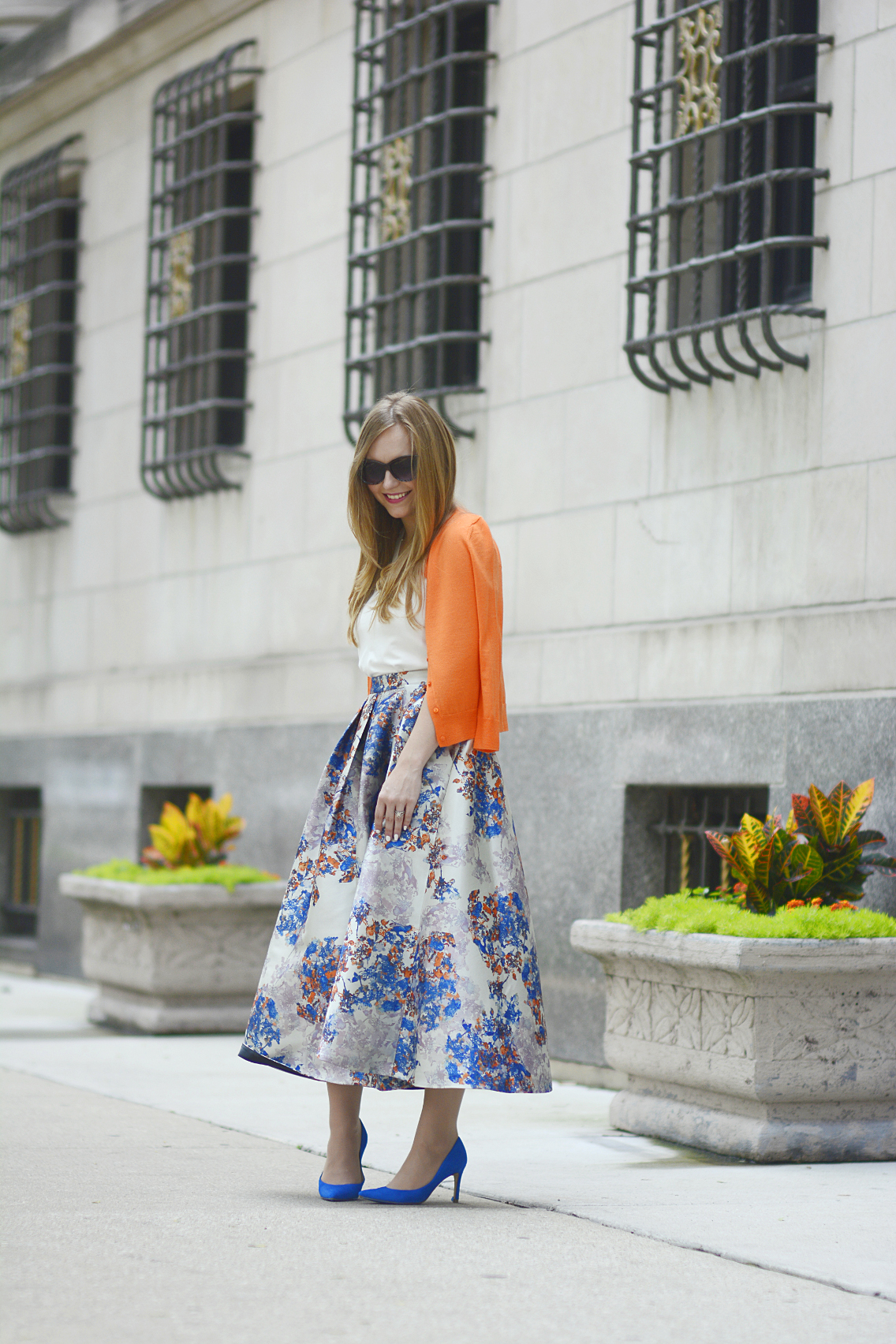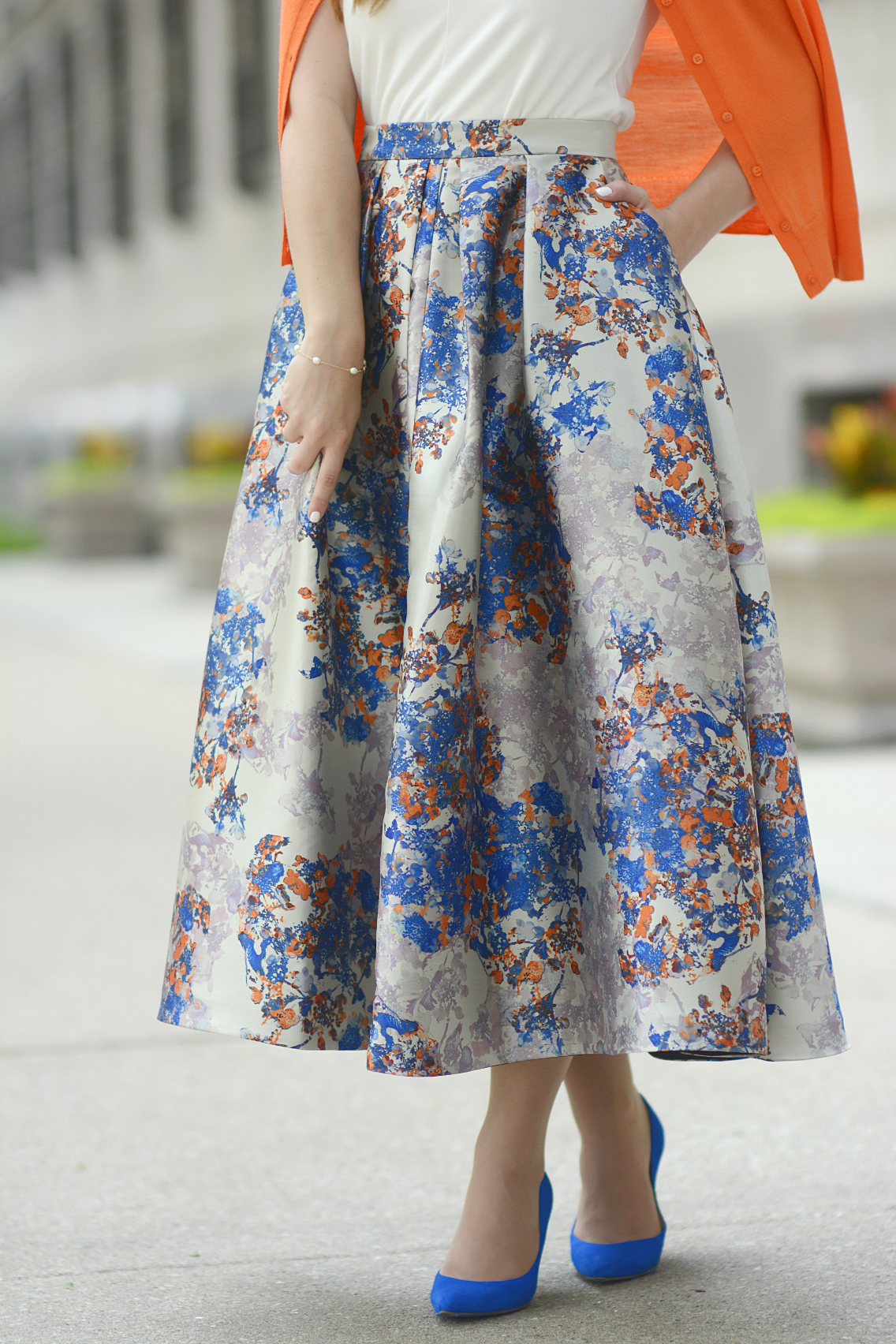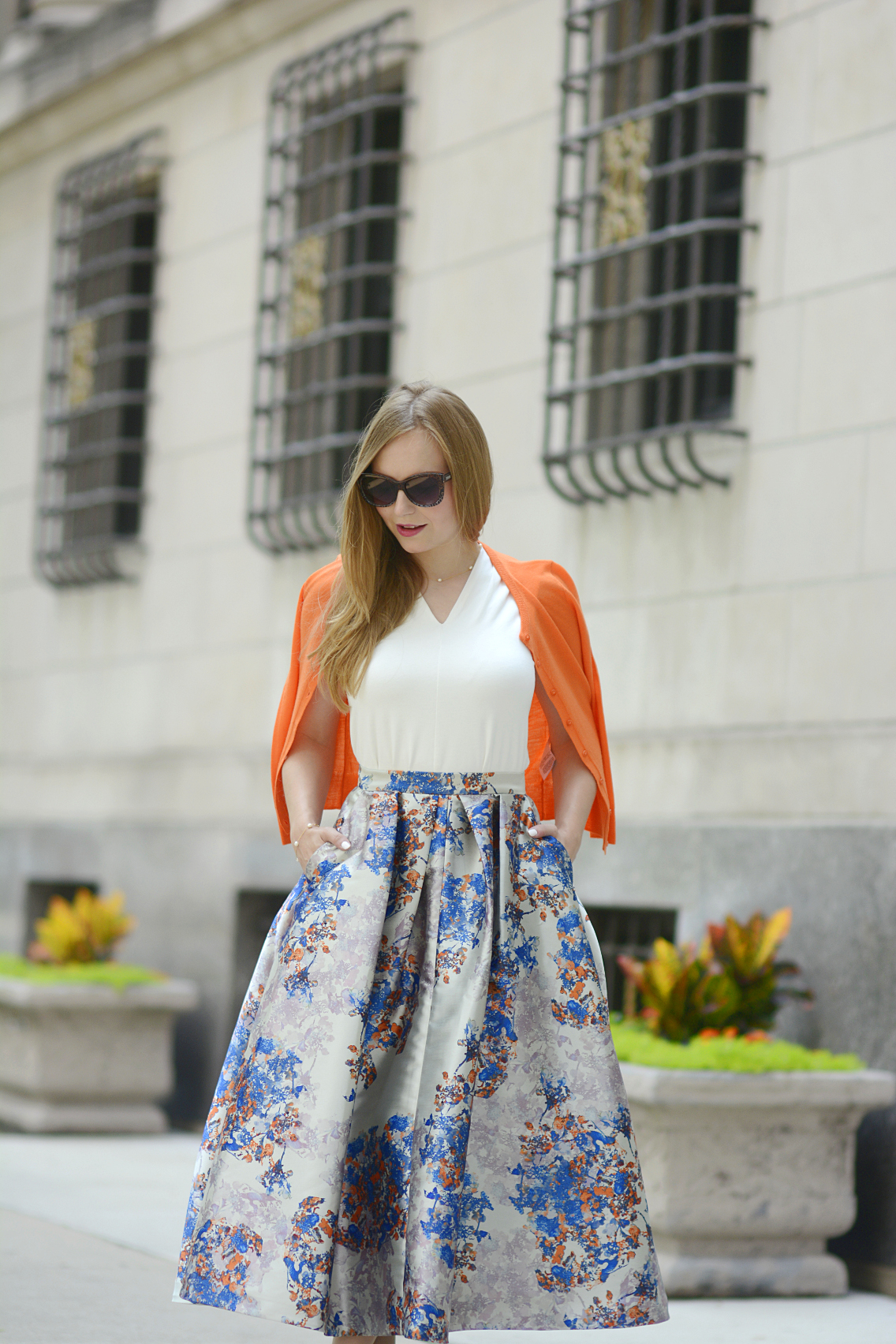 SHOP THE LOOK:
Skirt – LK Bennett || Top – LK Bennett || Sweater – LK Bennett || Pumps – LK Bennett 'Floret' || Sunglasses – Le Specs || Jewelry – Tiffany & Co 'Pearls By the Yard' (1 / 2) || Lips – YSL 'Volupté' Tint-in-Oil No. 7 'Crush Me Orange' || Nails –Deborah Lippmann 'Amazing Grace' || Hair – c/o coiffeur genius Jordan at Dennis Bartholomei
Photos courtesy of beautiful blogger Anna
Well, it's been over TWO months since my last LK Bennett ensemble and knowing how much I adore the brand, you had to know I was itching to get my hands on some of their latest summer pieces — especially this SHOWSTOPPER of a skirt!
I mean how beautiful is this print?
I love all the digital/watercolor/floral patterns the brand has been issuing lately (remember that stunning pink dress I wore for my event in April?) but no photo does the beauty of this skirt justice. It's like fluid magic when you move…
And positively mesmerizing in person!
A brilliantly modern statement piece that's classic enough to last you a lifetime? That's my kind of wardrobe investment and why I adore LK Bennett so very much.
But, if Elvis taught us anything, nothing makes you ready for anything more than a pair blue suede pumps. Just don't dare step on my blue suede shoes, baby!