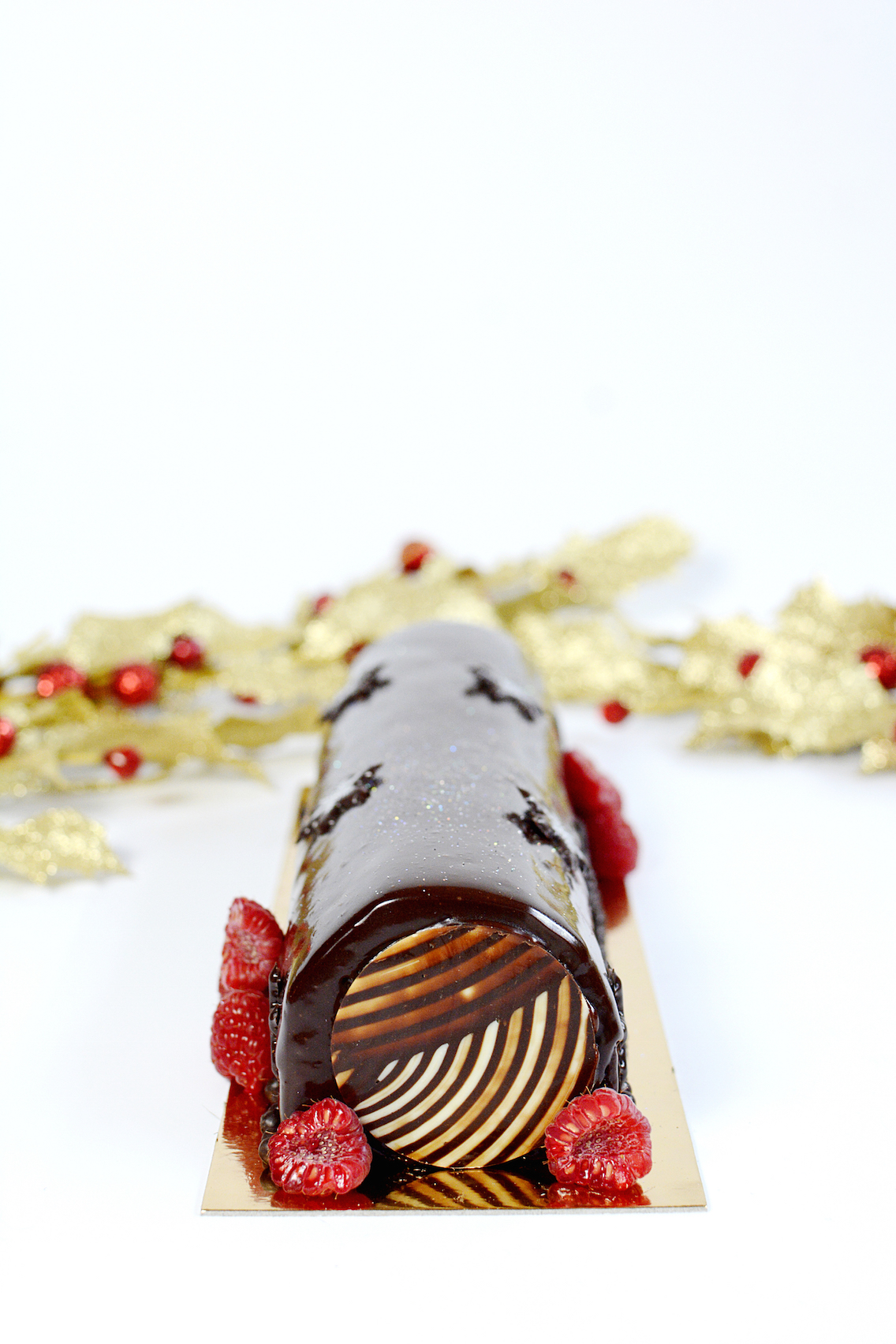 Christmas is a time of rich traditions… most especially rich culinary traditions! And no culinary tradition is richer than the French Christmas dessert of Bûche de Noël Cake.
Also known as the Yule Log Cake, this log-shaped dessert shares its roots with the pre-medieval practice of burning the Yule Log for the winter solstice. Cakes made to represent the Yule Log tradition were popularized by Parisian bakers in the 19th century wanting to urbanize the tradition for the modern family. And thus this iconic French dessert lives on as an important Christmas tradition today, intended to bring family together for the holidays.
Traditionally made of a yellow sponge cake rolled like a jelly cake with jam or other fillings and decorated in buttercream, modern Bûche de Noël Cakes can look far more sophisticated.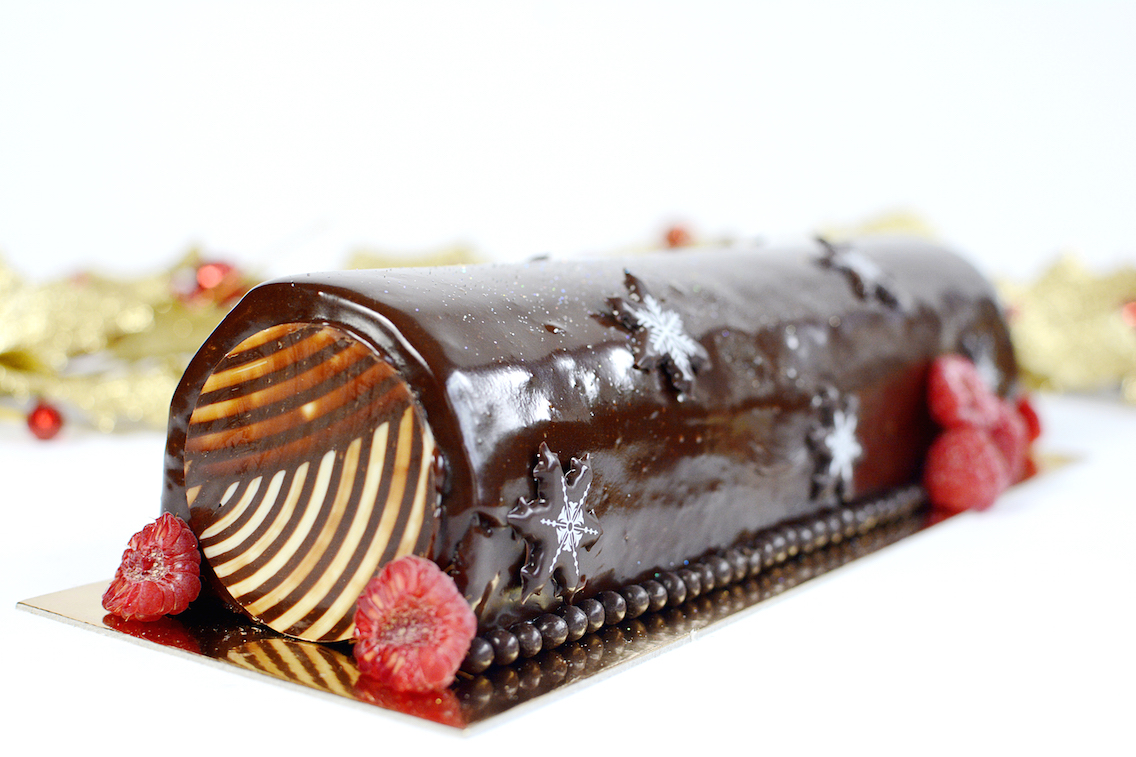 And no one here in Chicago makes a more sophisticated Bûche than the Sofitel!
I've long told you of my love for the hotel — they host the coolest exhibits and the most delicious picnics.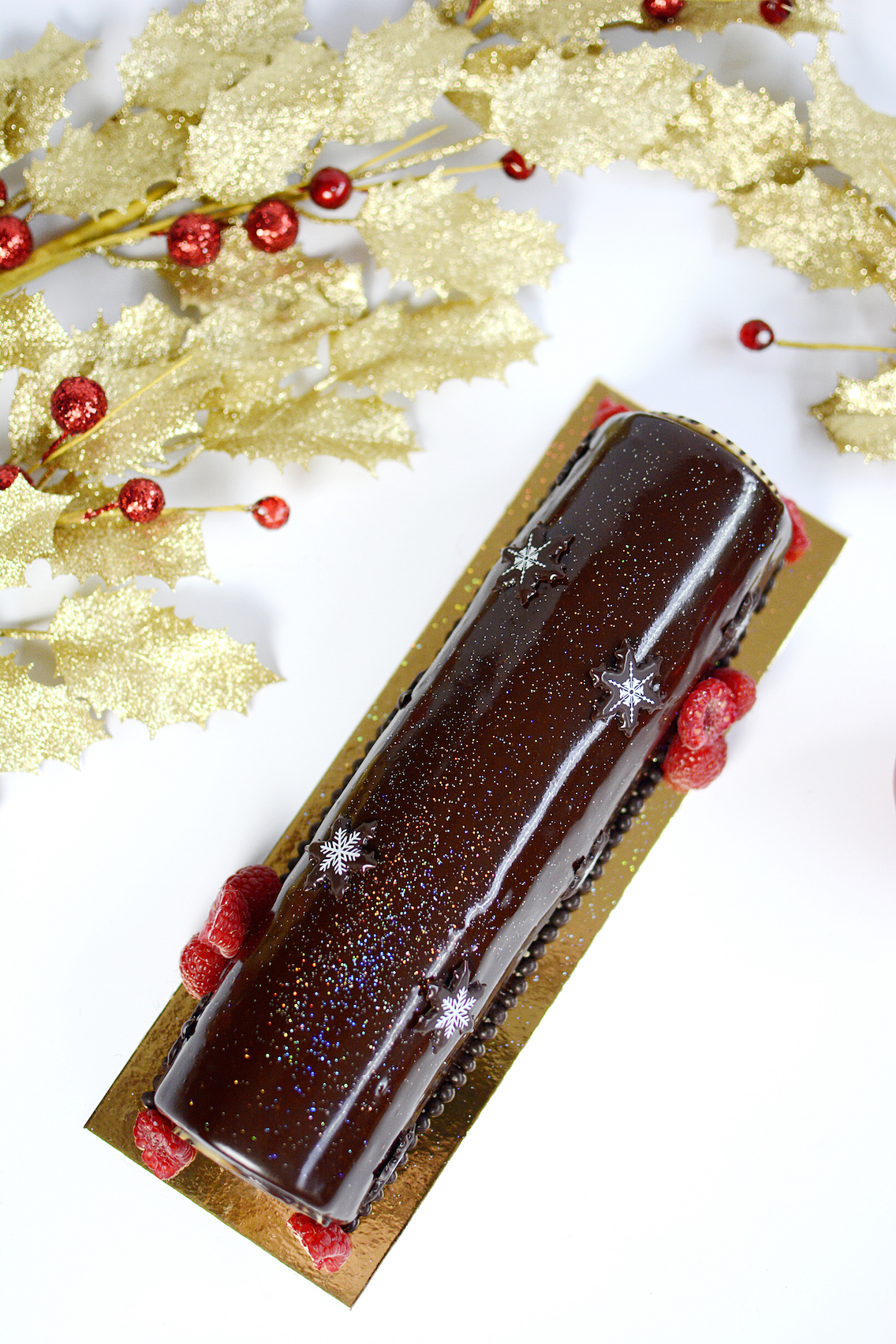 So does it come as any surprise that they make the loveliest Christmas cakes too?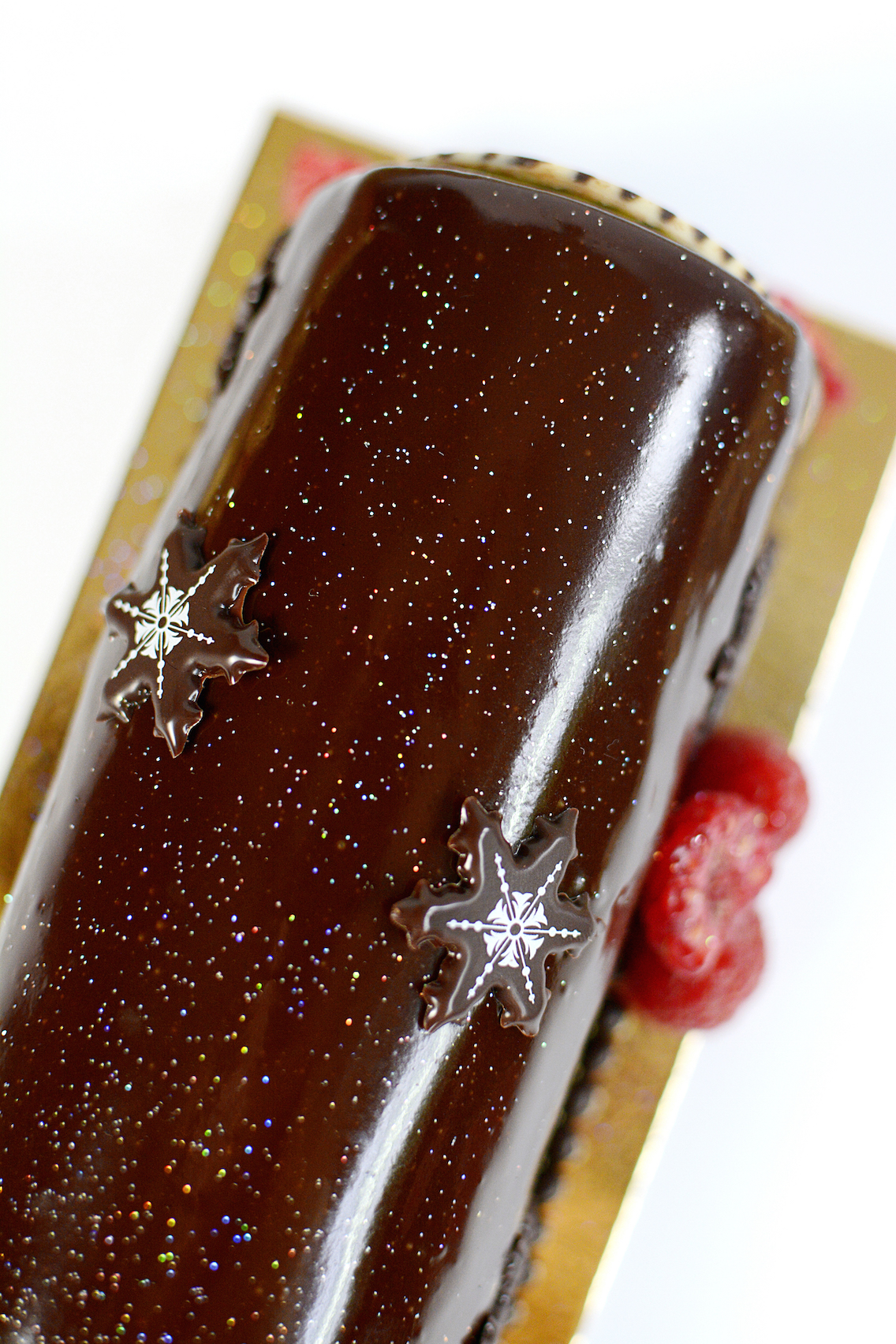 Sofitel is one of the few places in Chicago you can even FIND a Bûche, let alone one as stunning as this one!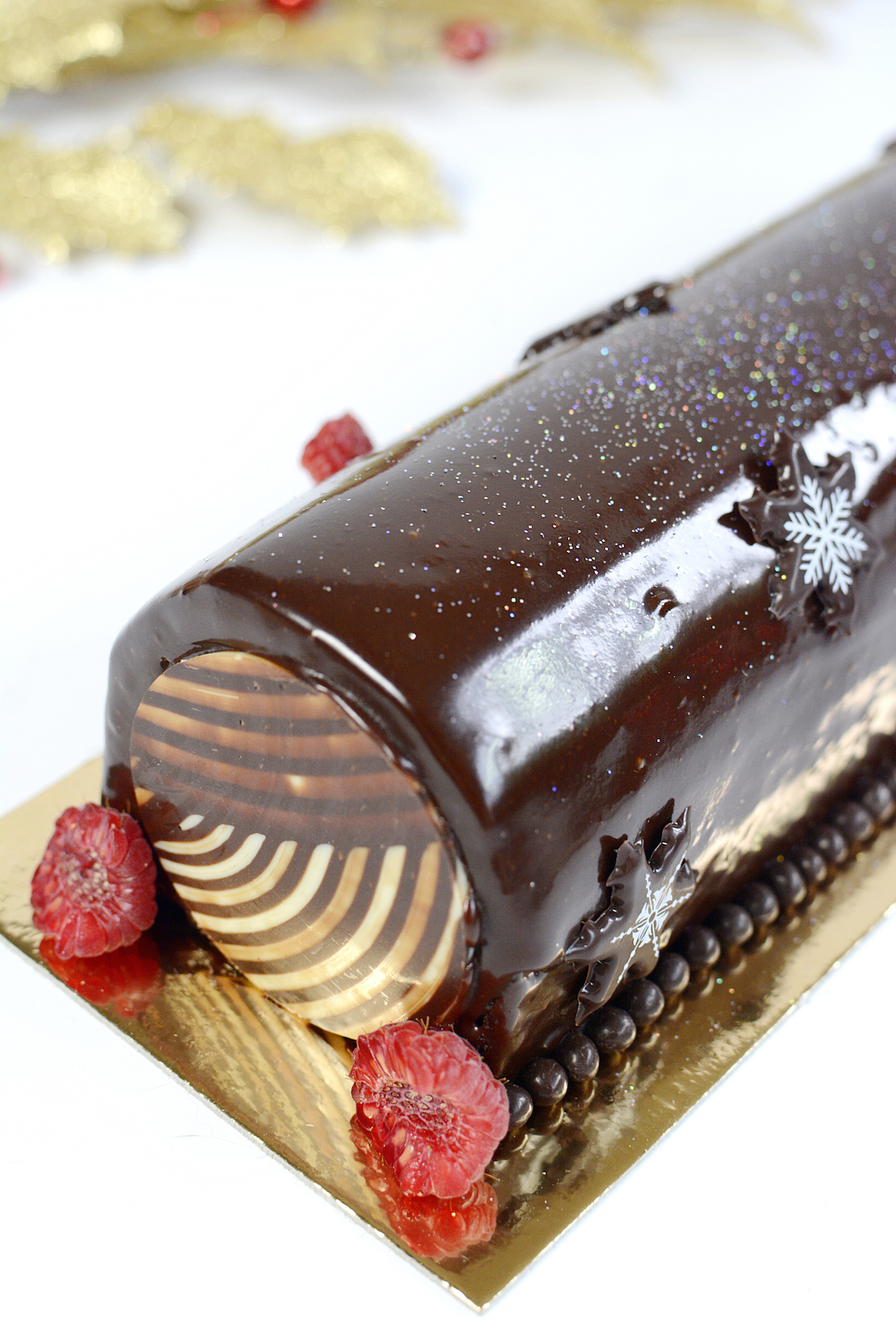 Are the decorations just jaw-dropping?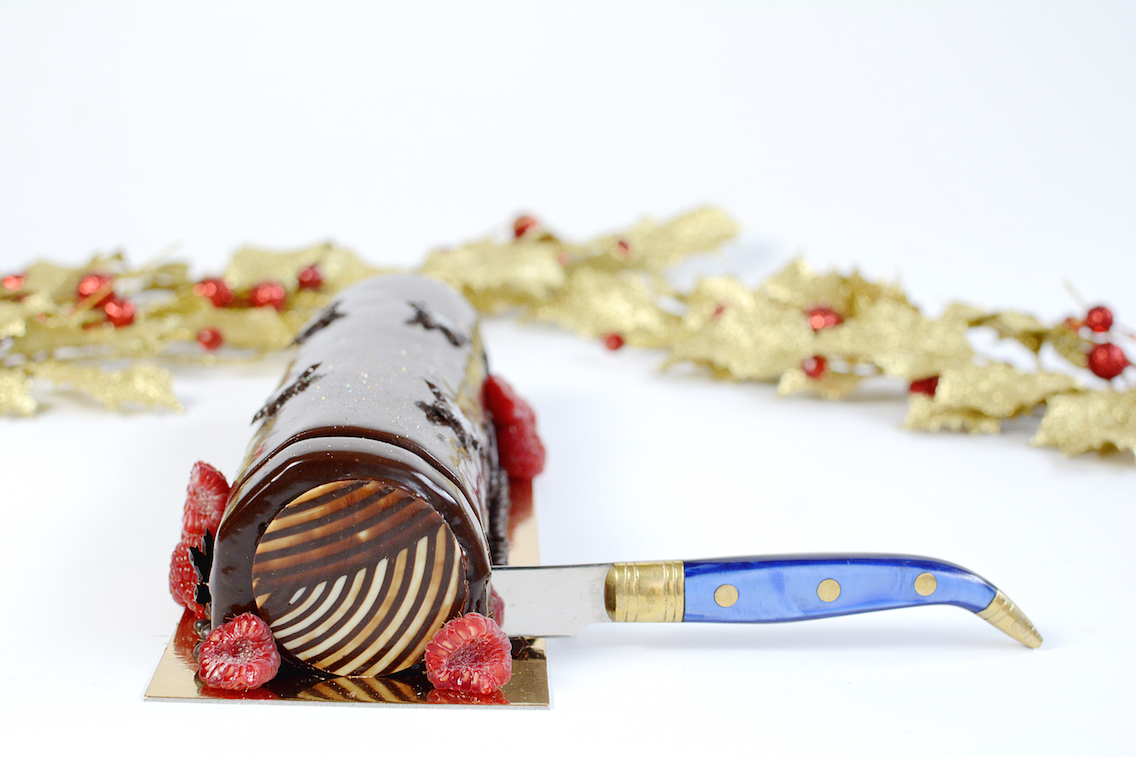 Care to try a slice?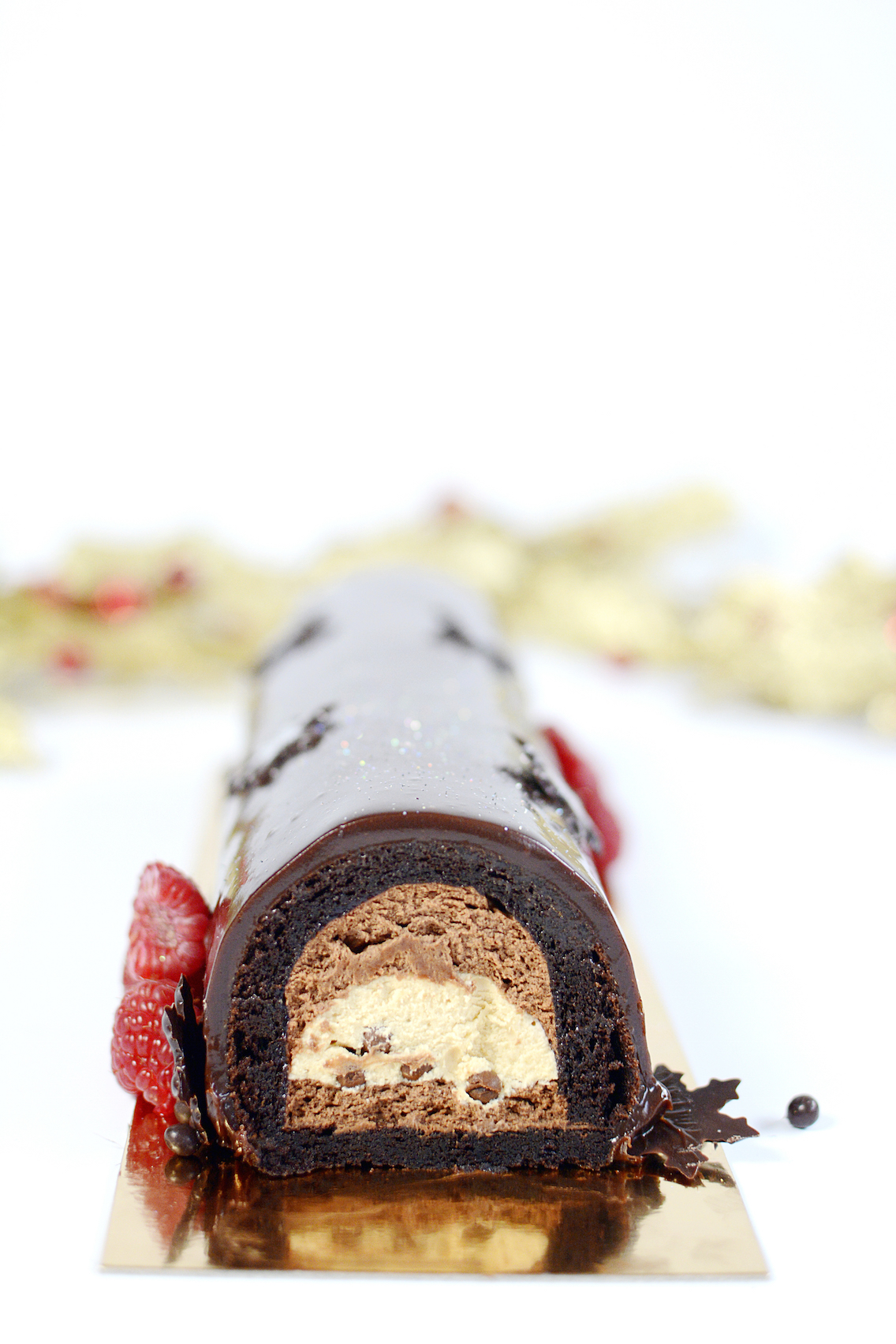 Sofitel's 2015 Bûche is a dense chocolate cake rolled with caramelized white chocolate mousse, raspberry, and Chambord. There are even small chocolate balls for a delicious crunch in the moussy center!
How positively scrumptious does that look? And I hate to torment you but it tastes EVEN BETTER than it looks!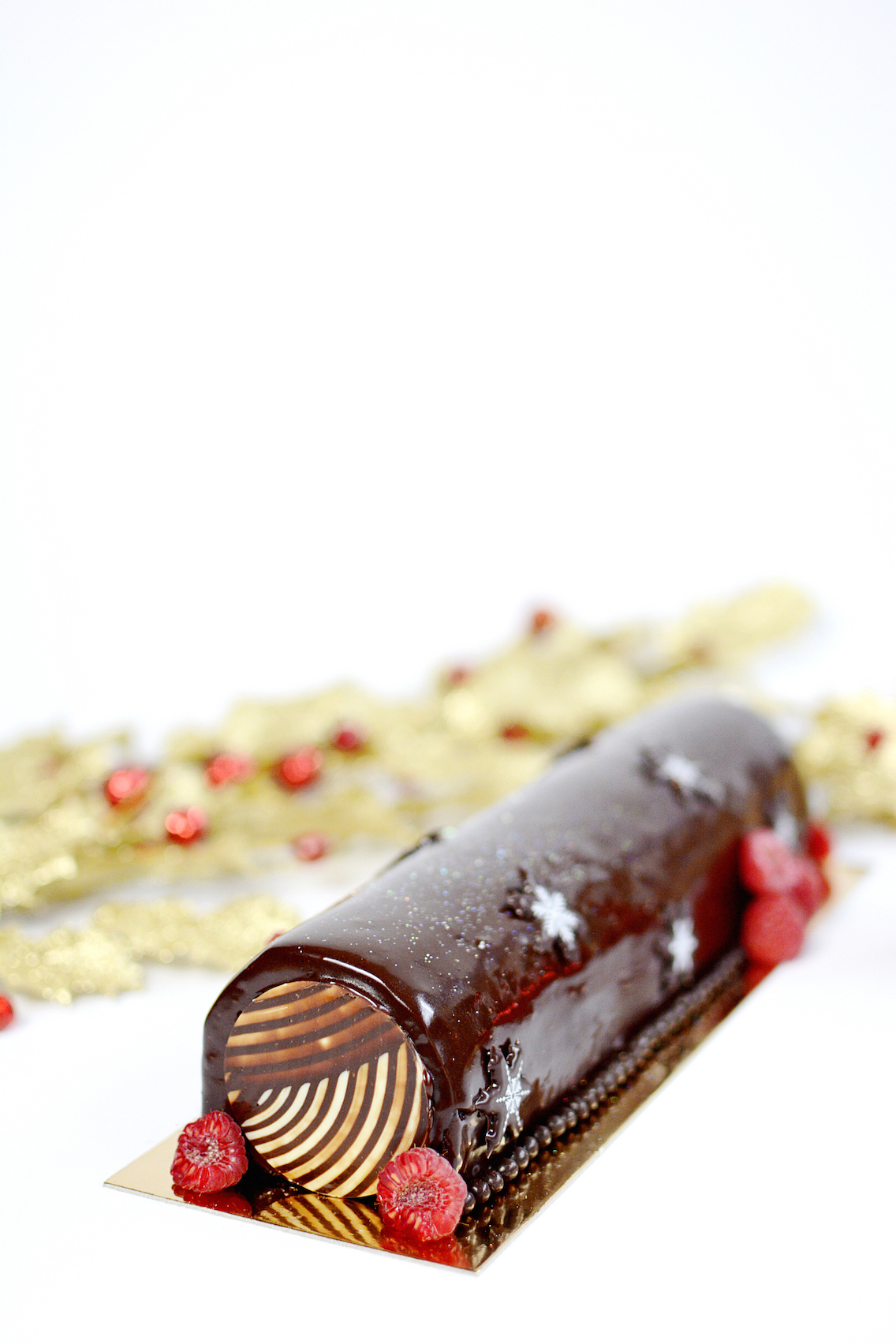 If you're here in Chicago around the holidays you can order your own magnificent Bûche de Noël from Sofitel for $44 here (Christmas delivery deadline is December 19th)!
And in case you're interested in starting your own Bûche de Noël tradition this Christmas but aren't in the Windy City, this recipe looks like a delicious way to start the tradition from your very own kitchen!