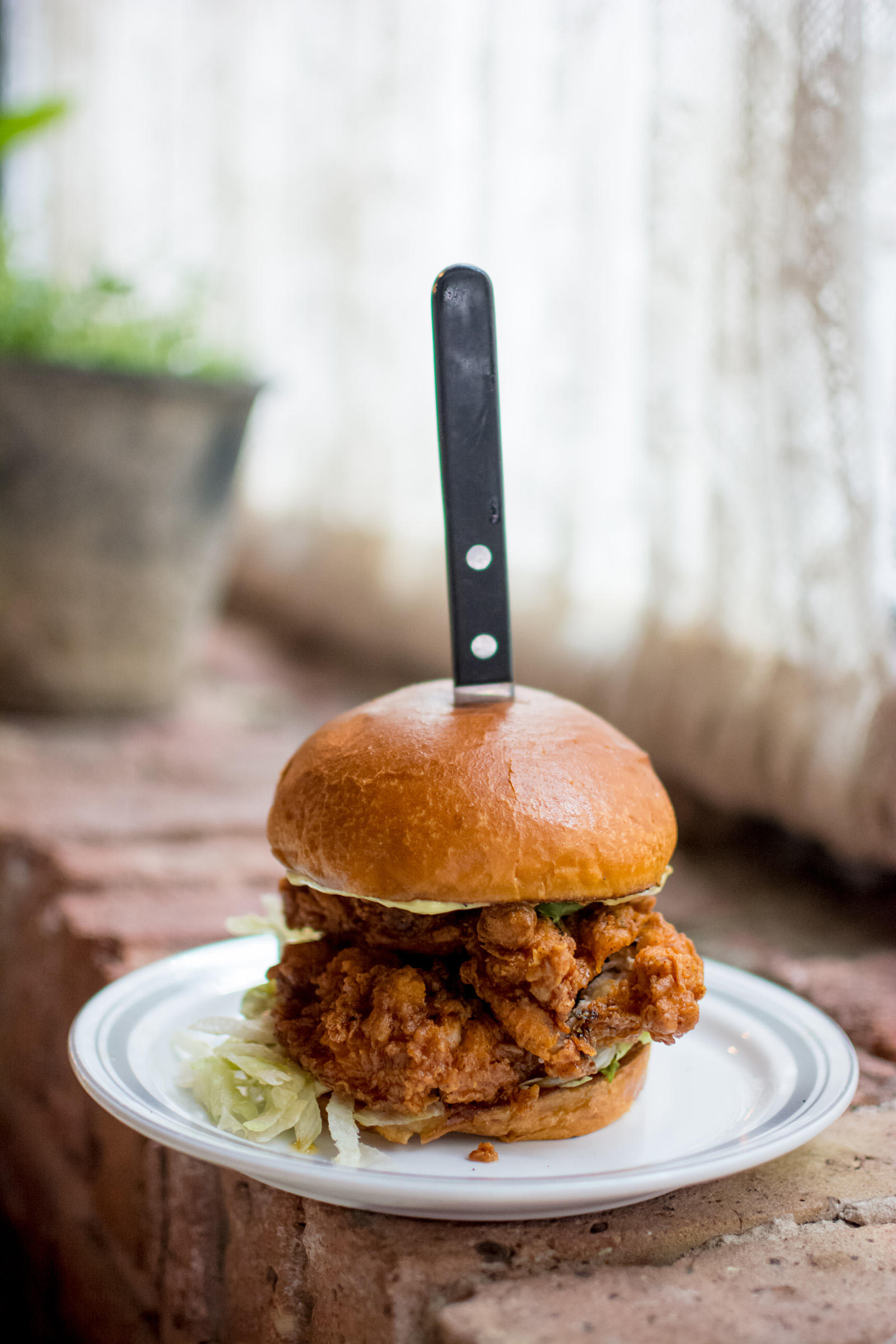 Literally next door to one of my favorite (budget-friendly!) restaurants in Chicago, The Allis, is yet ANOTHER of my favorite haunts.
Right up the stairs from Allis, inside the very same building, is a delicious little spot I find myself at ALL too often when I want a chic-yet-casual meal full of good vibes and even better nosh.
I'm of course talking about Chicken Shop — a wayyyyy-too-easy-to-over-order-at, down-to-earth joint that just serves GOOD food. Plain and simple.
For a sit-down meal in the West Loop, it's easily one of the most inexpensive options you can find!
The decor is eclectic and bohemian with a similar yet slightly more chicken-focused vibe than The Allis downstairs.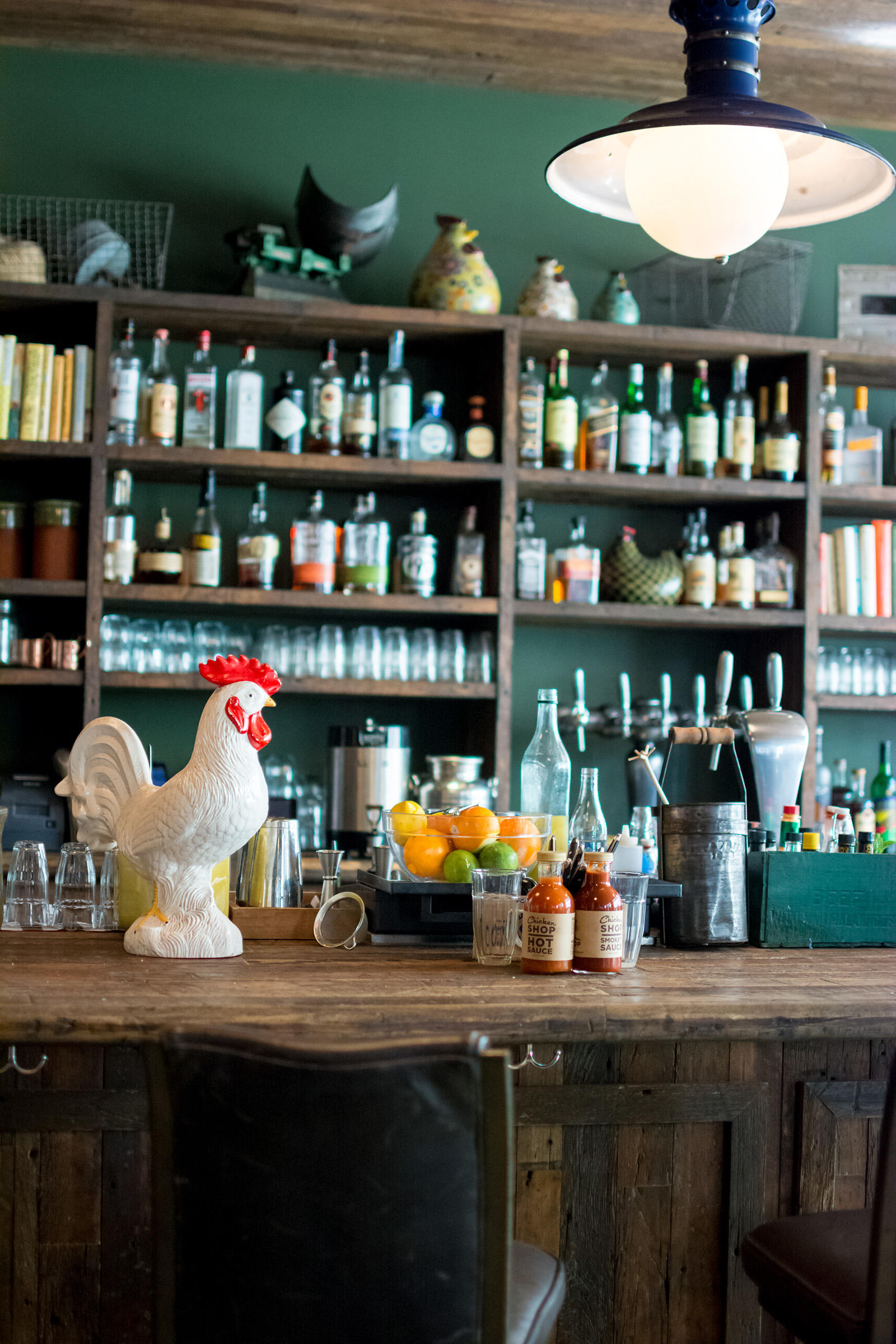 It's like a farmhouse given a chic, urban makeover. It's the sort of space that makes you just want to cozy in for the day and work amidst the chaotic deliciousness.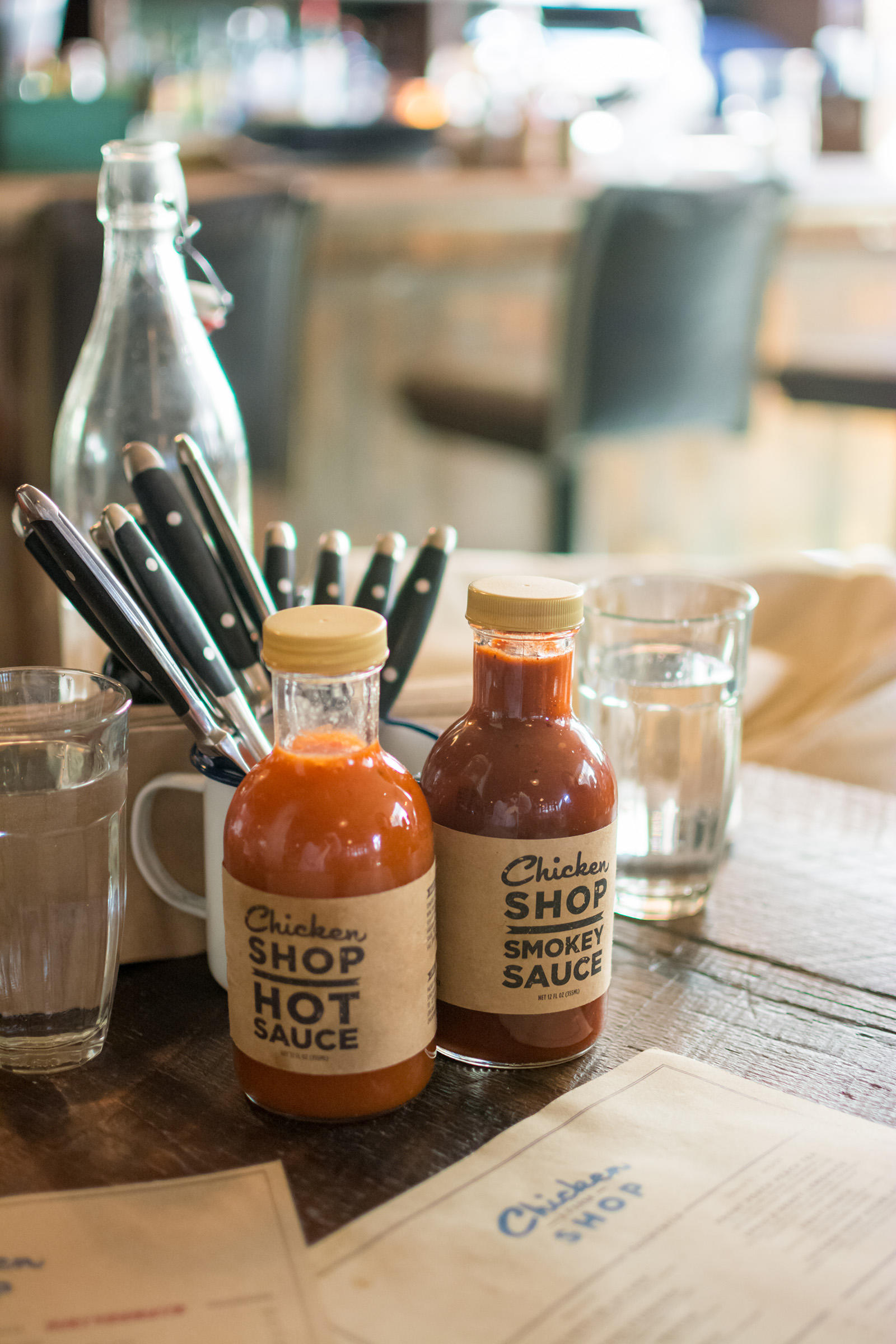 As you would expect, Chicken Shop's menu focuses on their star ingredient: CHICKEN!
Get it rotisserie-style, get it fried. There's chicken EVERYWHERE on the menu!
But what shocked me most about Chicken Shop the first time I went was what a great meal you can have here, sans chicken too. Classic sides of all types like crinkle-cut fries and coleslaw may not sound terribly exciting but are executed to delicious perfection — most of the time I eat here, I end up JUST ordering side dishes!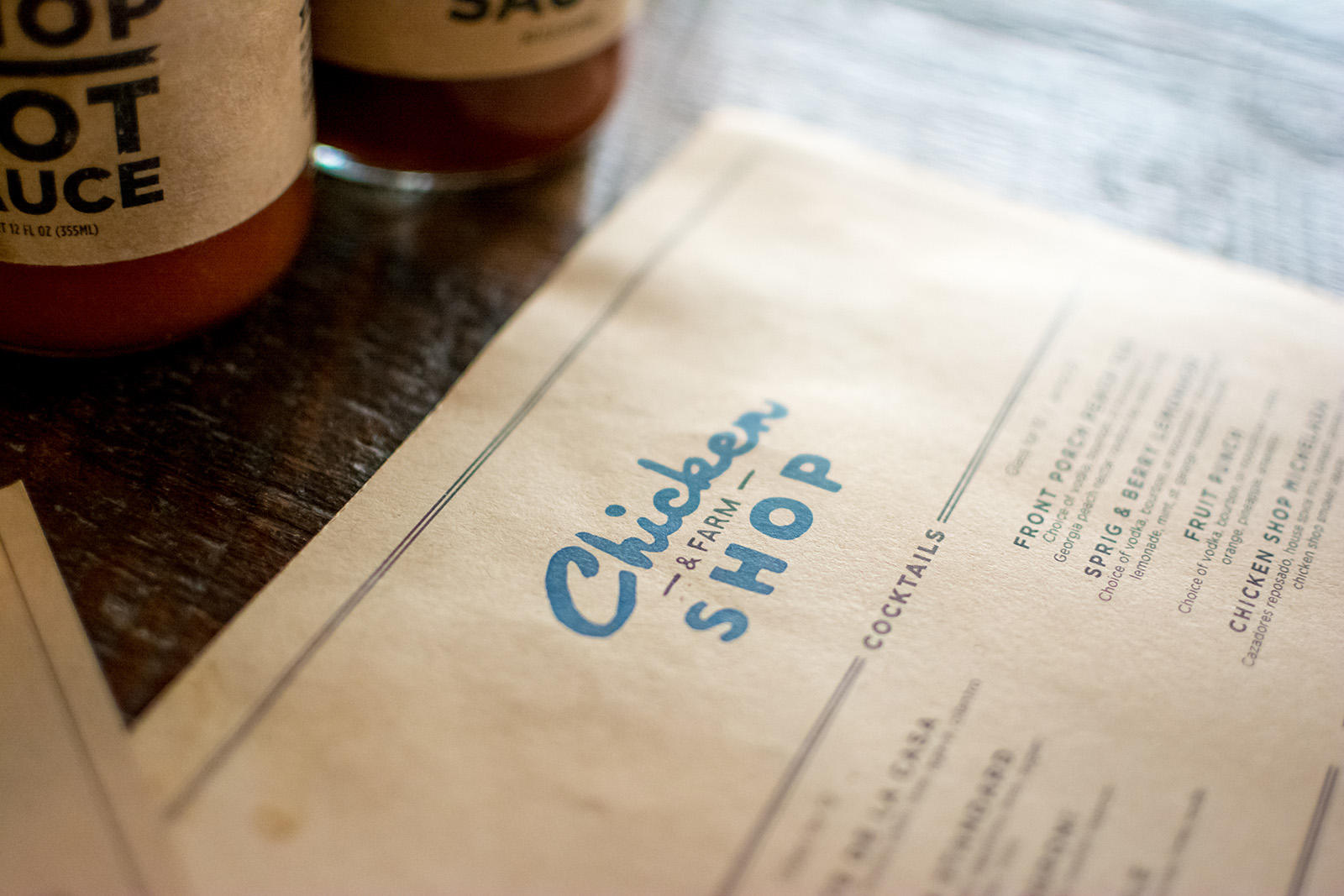 The menu is small but well-rounded with options for meat-eaters and vegetarians alike, despite the meat-centric name.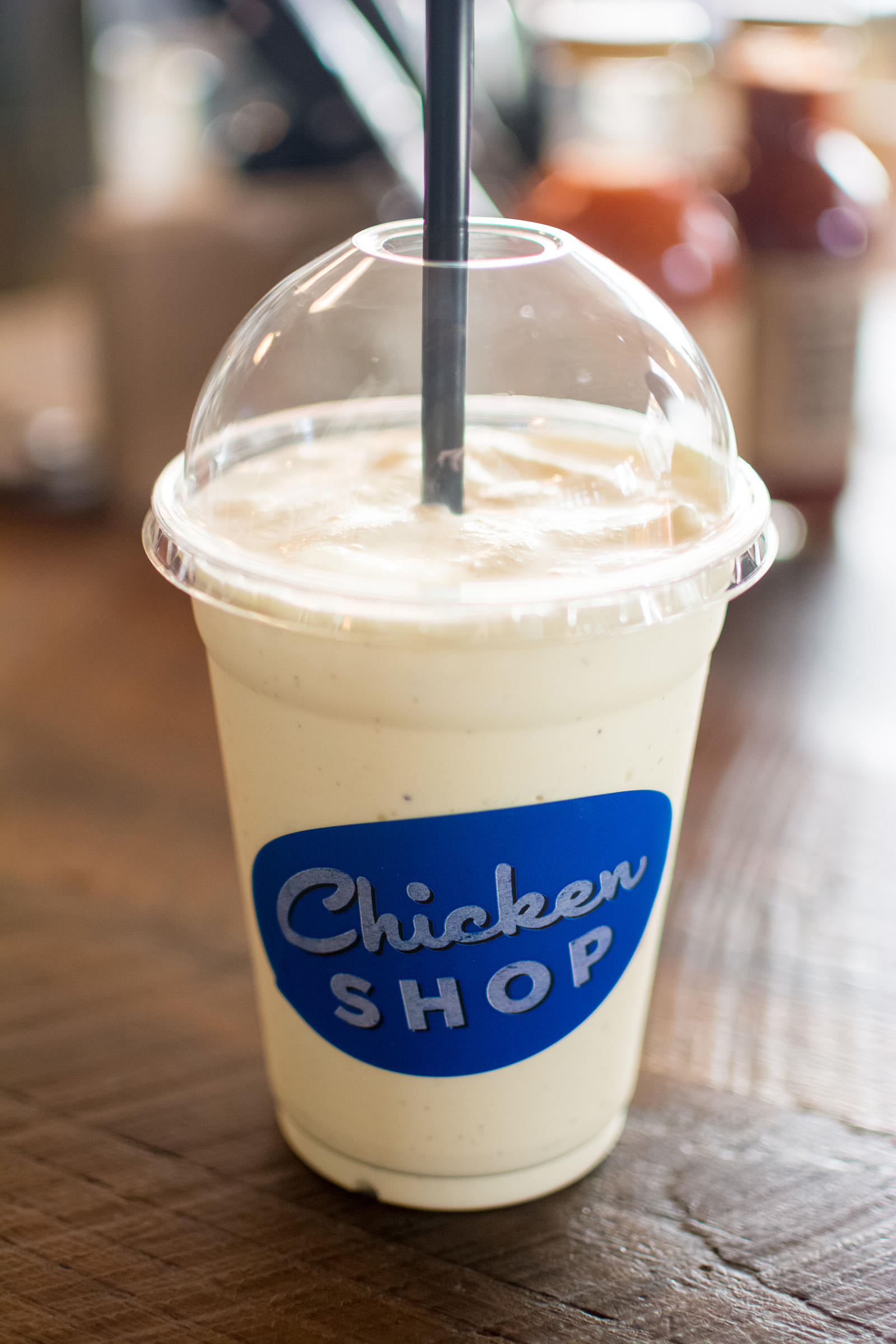 And while Chicken Shop serves some killer cocktails, I tend to go a more nostalgic route and order their vanilla milkshakes. They've been proven to turn even the gloomiest days into delicious ones!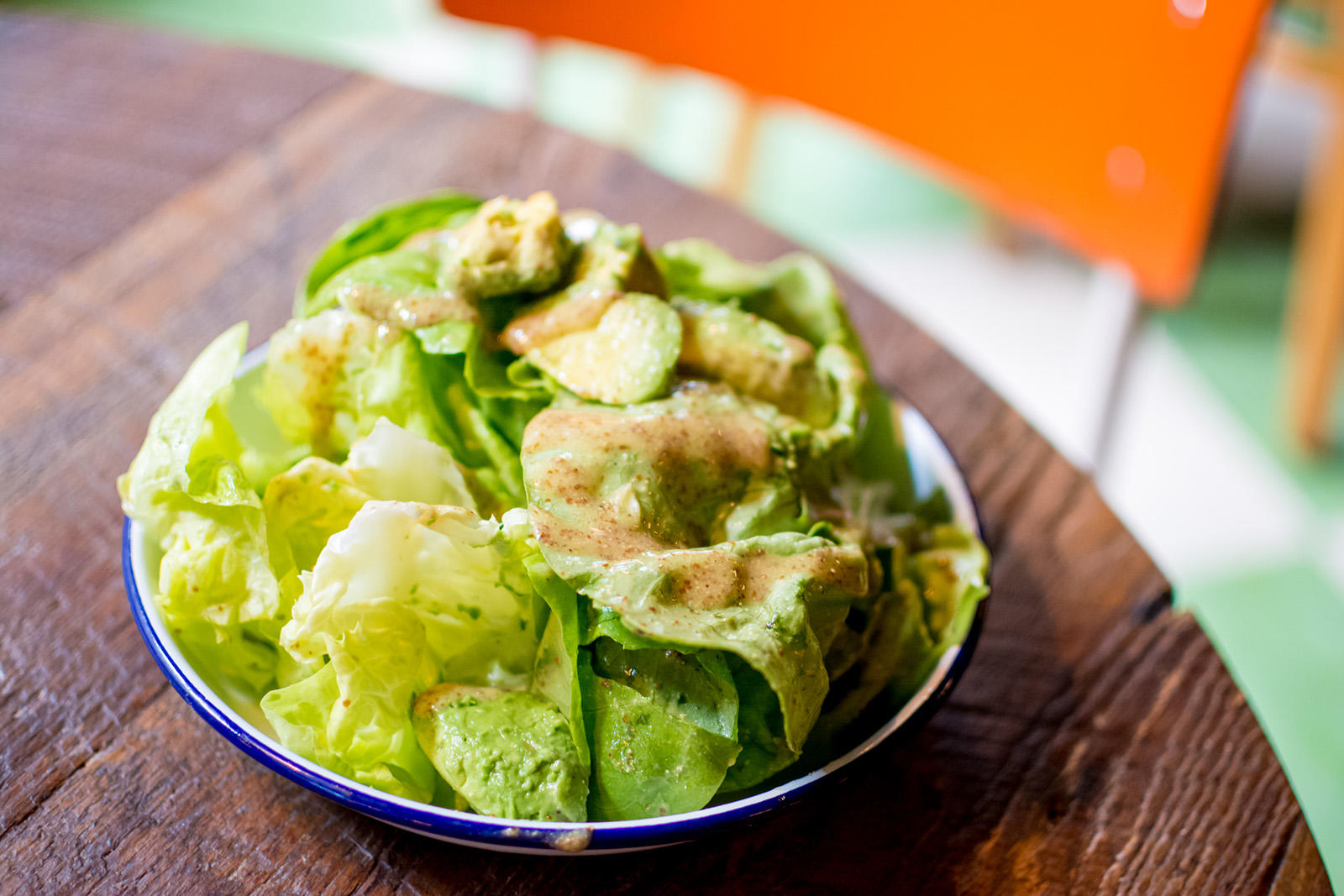 Thanks to my friend Erin of @312Food (she seriously knows THE BEST dishes to eat in all of Chicago), I've recently become addicted to this Butter Lettuce and Avocado Salad with mustard vinaigrette from Chicken Shop too.
I've ordered it every time I've gone since she told me about it!
The soft textured greens, creamy avocado, and spicy kick from the mustard dressing make this a surprisingly simple yet delicious combination. One I've definitely been meaning to recreate at home soon too.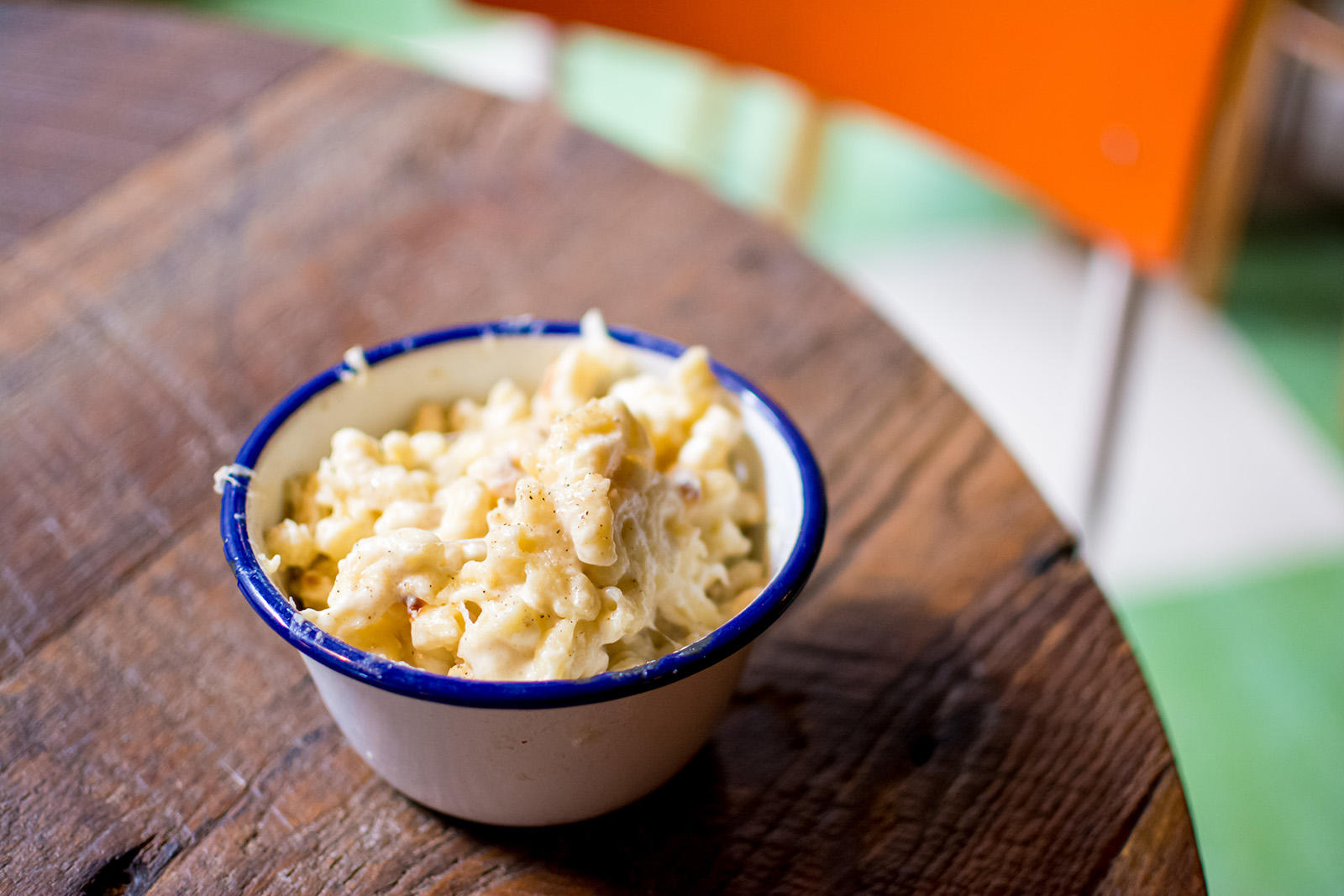 But my absolute favorite side dish to order is Chicken Shop's Mac 'n Cheese. It's yet another simple dish but one of true cheesy magnificence!
It's a creamy, cheesy delicious side to order all year round but especially during the colder months when you need something filling to stick to your ribs and keep you warm. Well, that's at least my justification for the numerous marathon mac 'n cheese eating sessions I had here this past winter…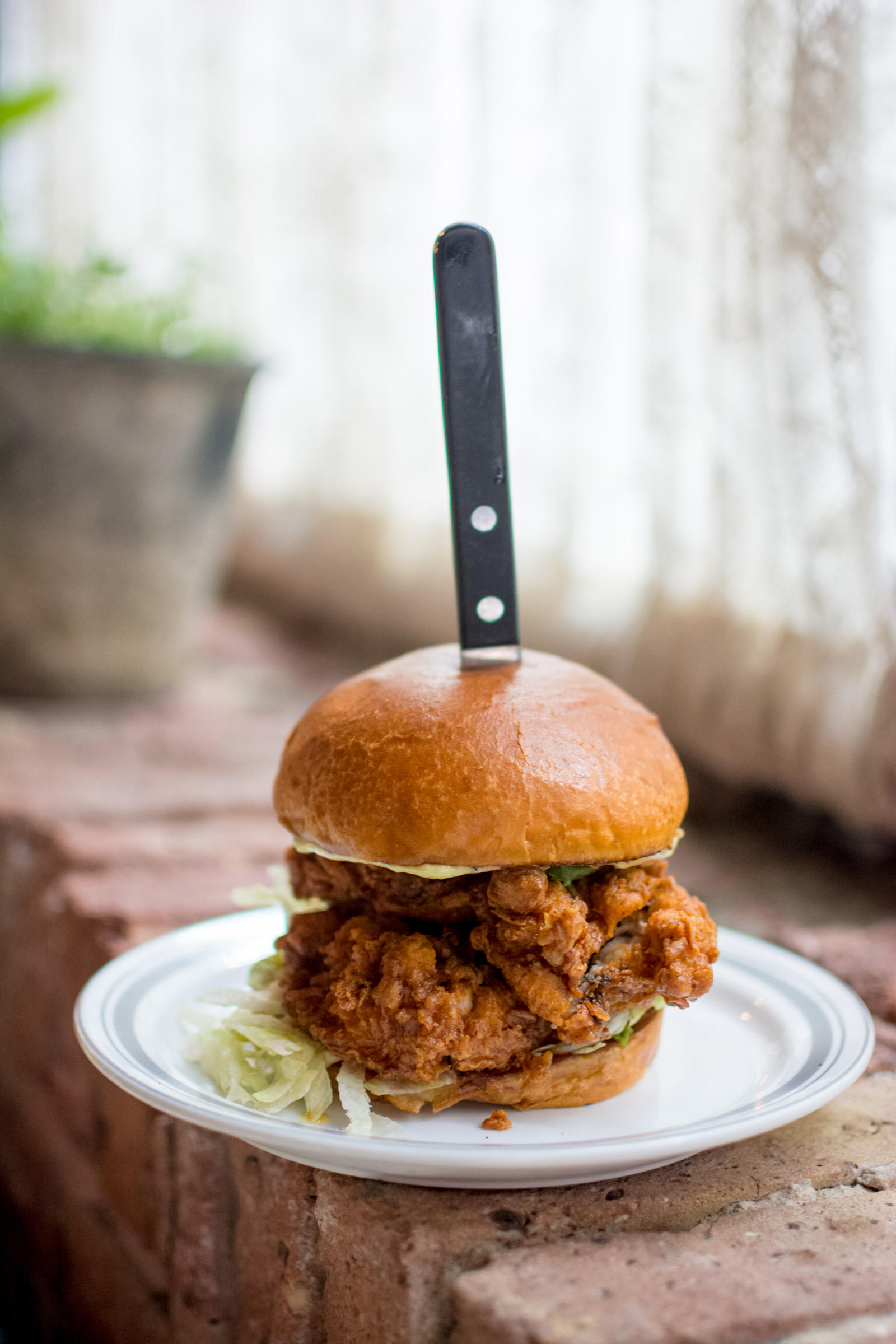 But the real star of the Chicken Shop show is — of course — their Fried Chicken Sandwich.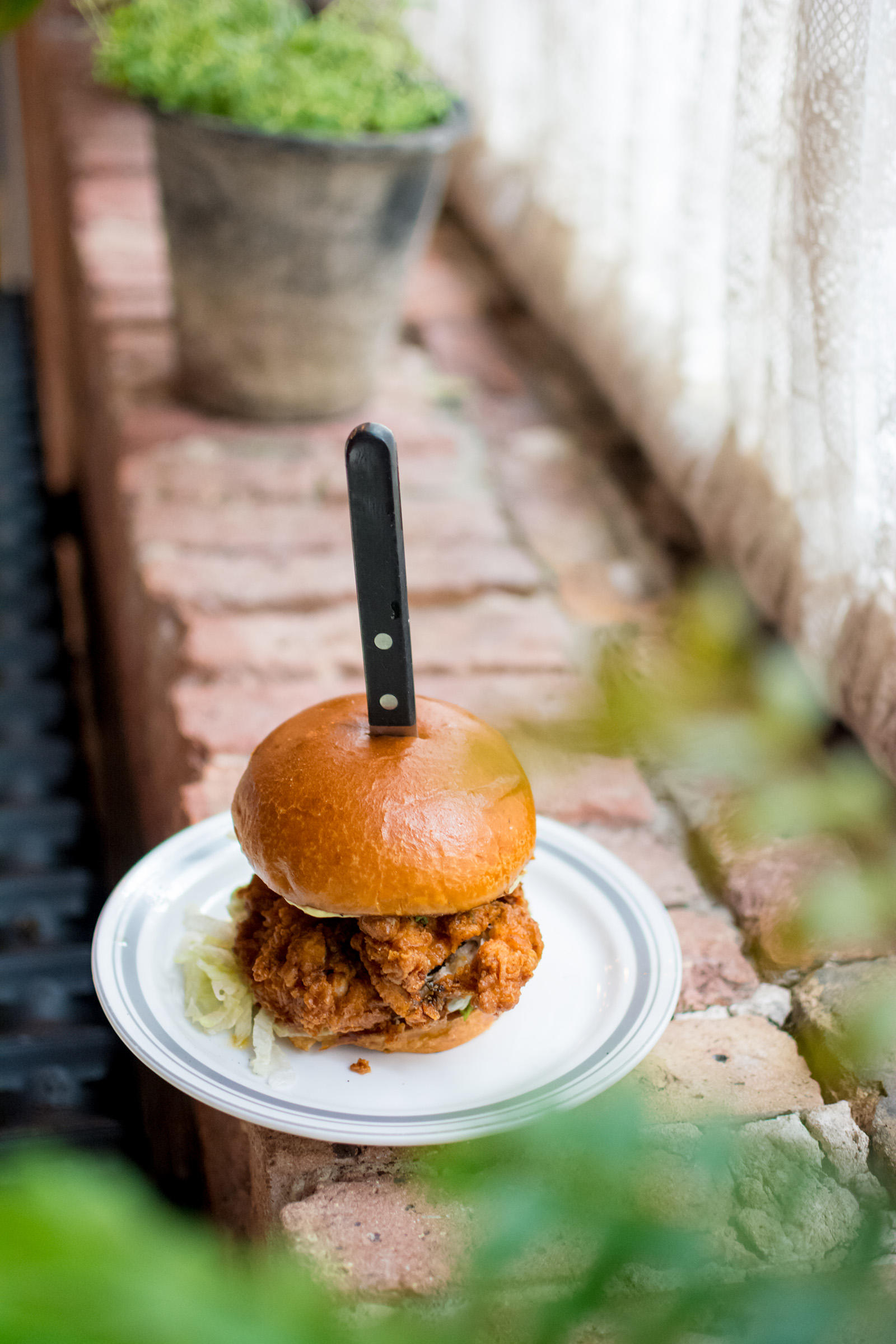 I mean just look at it!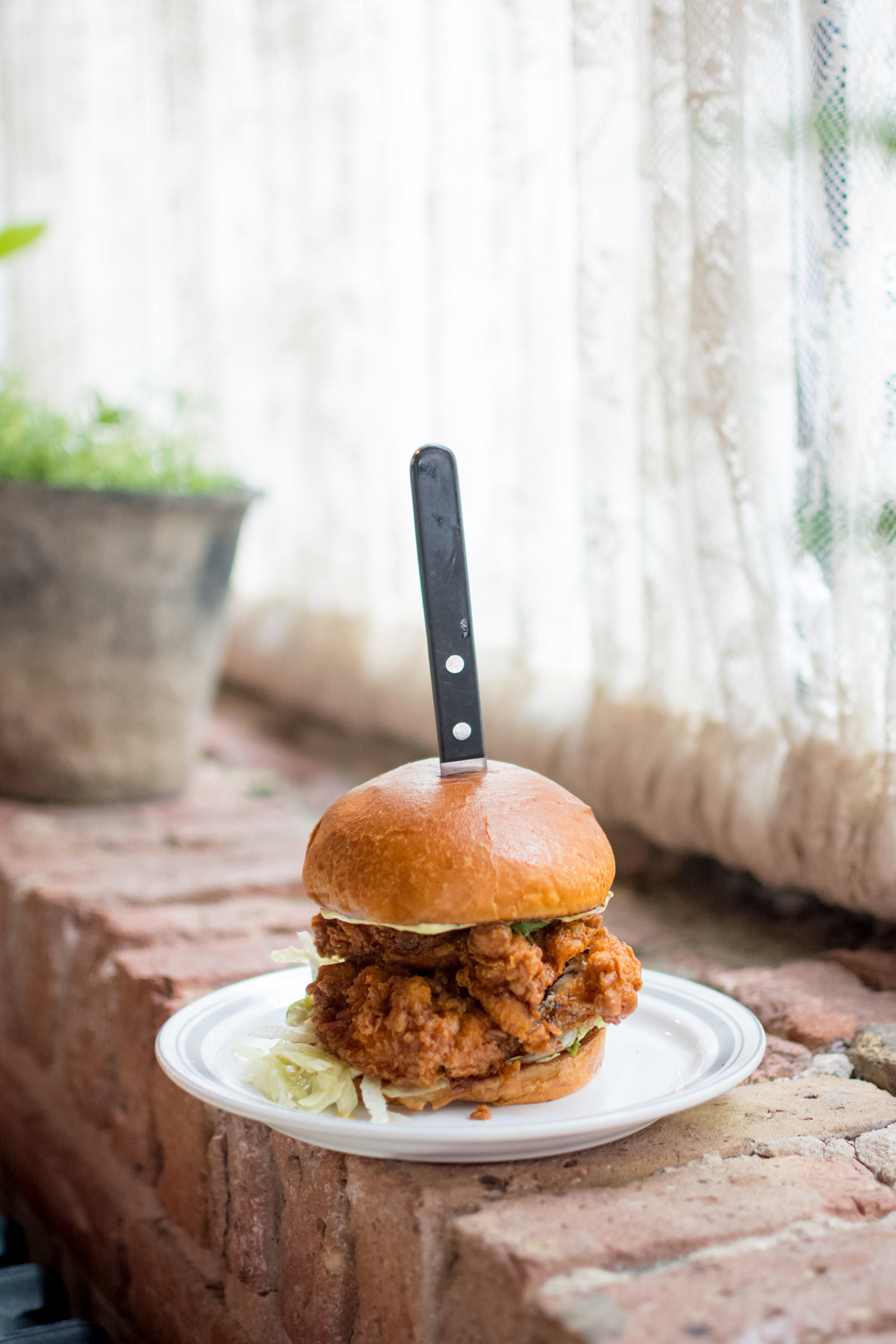 Pickles, chilies, cilantro, and avocado aioli all combine to make a very flavorful, unique chicken sandwich that you DEFINITELY won't be able to finish in a single sitting!
If you're looking for a lunch or dinner spot you can sit down at, get cozy, and gorge on a delicious meal of true comfort food without any pretension, look no further than Soho House's Chicken Shop!