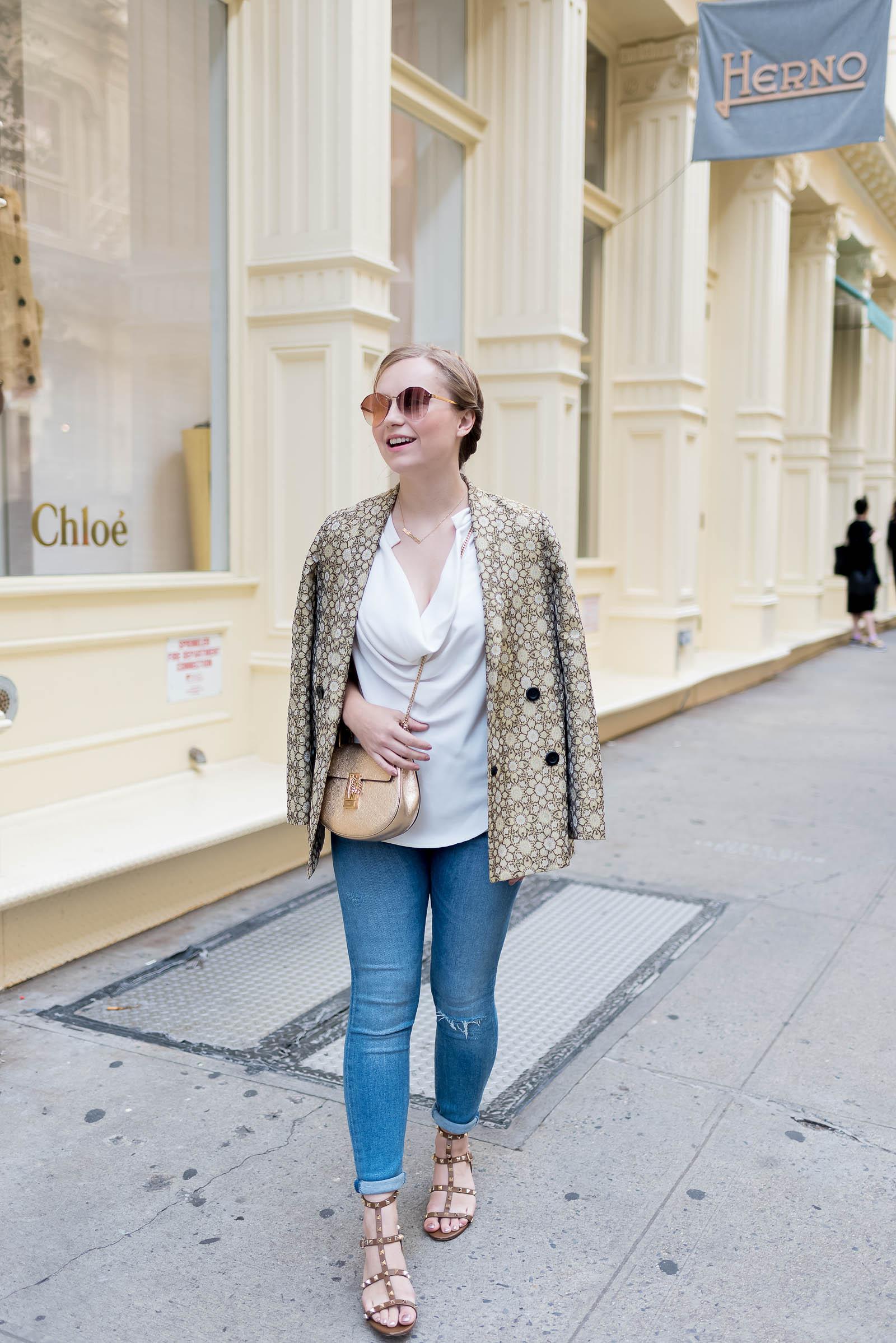 "It is better to travel well than to arrive."
— Buddha
SHOP THE LOOK:
Blazer – SUNO (similar) || Blouse – Finders Keepers (in black) || Jeans – Zara (similar) || Sandals – Valentino || Bag – Chloé Mini 'Drew' (budget-version) || Sunglasses – Prada || Necklace – Etsy || Lips – YSL in 'Nude Beige'
Photos courtesy of Ali of Those White Walls
On the last day of New York Fashion Week, I have to admit I was exhausted.
People tell you all sorts of stories, good and bad, about Fashion Week. How stimulating (over-stimulating), exciting (exhausting), and inspiring (materialistic) it'll be.
I really had no idea what to expect when I attended for the first time this September.
But I made sure to pack at least a few "down-time" outfits and thank goodness I did! By the fifth day I just wanted to feel comfortable and collected. Chic if possible, but comfort was king.
And this outfit fit the bill perfectly. This brocade blazer has been a favorite in my wardrobe for years (last seen here and here) and paired so well with jeans, this lovely blouse, and my Valentino sandals (one of the best investments I made this summer).
While I love dressing up (in pleats, pinks, stripes, and gingham), this look may very well have been the one I enjoyed wearing the most if only because it was just so. darn. comfortable.