"Beauty is not in the face; beauty is a light in the heart."
— Kahlil Gibran
SHOP THE LOOK:
Dress – BCBG Max Azria || Boots – Stuart Weitzman || Bag – c/o Belcori || Bracelets – c/o Rustic Cuff (1 / 2 / 3) || Lips – Huda in 'Showgirl'
Photos courtesy of Ali of Those White Walls
Today's post is quite an exciting one!
First of all I'm FINALLY debuting this amazing little bag here on the blog. It's produced in Spain by Belcori, who brings designer quality leather to consumers at a fraction of the cost. Environmentally friendly leather to boot! All through crowd funding too.
Isn't this little bag of theirs a dream?
But wait until you hear the name… it's called the Pug Bag! How perfect is that? I want so badly to shoot Apollo next to this bag in the studio like I did with my Gucci because I just can't get over how "puggy" this bag is. In the chicest, loveliest way of course.
And isn't the navy/burgundy color-blocking so fresh? I've already been toting this bag around for a month straight — it compliments so many great outfits!
But today's post is exciting for another important reason too!
Last month I was lucky enough to attend an incredibly luxurious brunch at one of my favorite spots in the city… the Waldorf Astoria (remember when I shot there for Christmas two years ago?)!
A Caviar Brunch with the team from skincare brand La Prairie.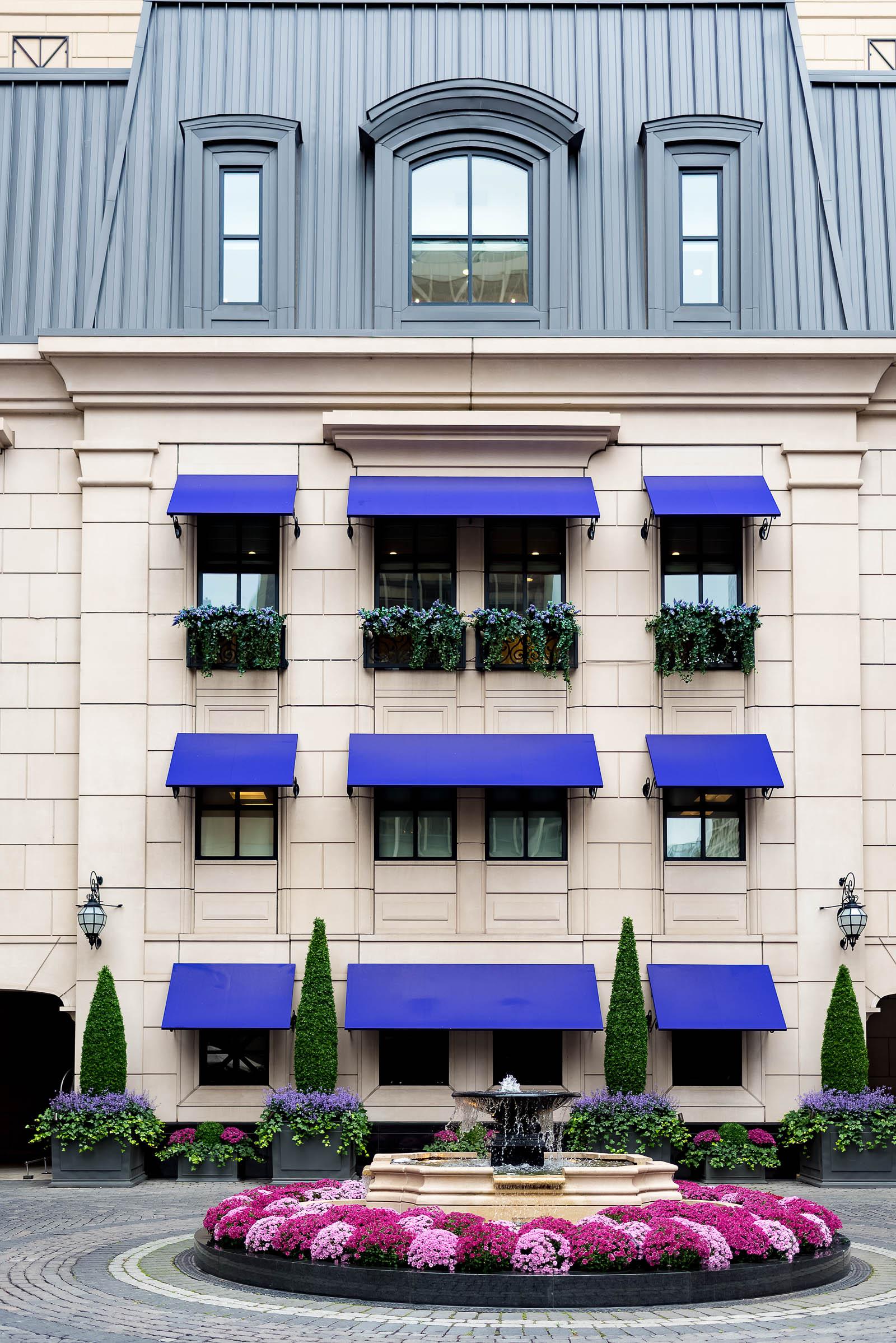 Now I always love coming to the Waldorf Astoria — it's truly one of Chicago's loveliest hotels!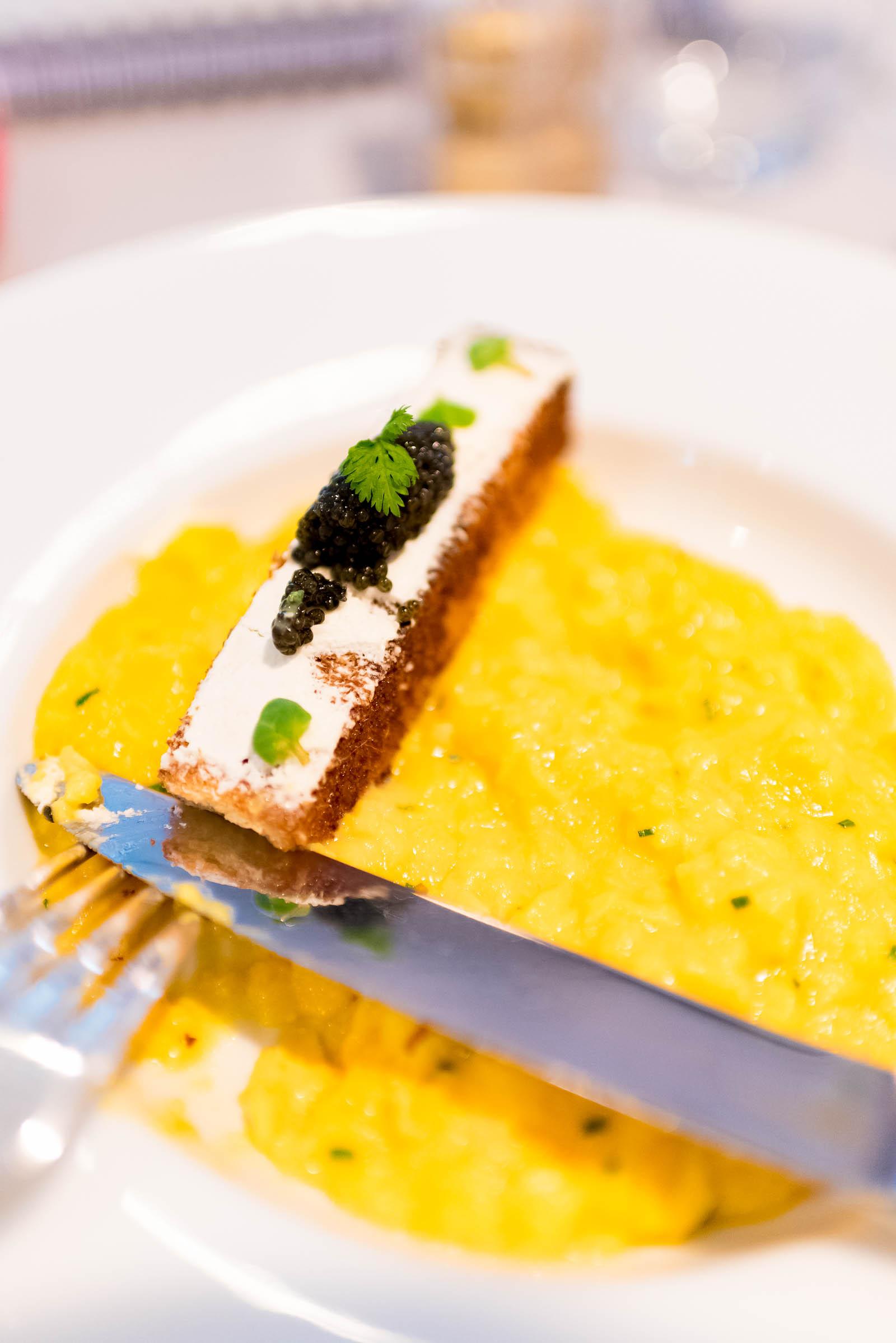 And our fancy caviar brunch with scrambled eggs beautifully set the tone for our "Skin Caviar" brunch session.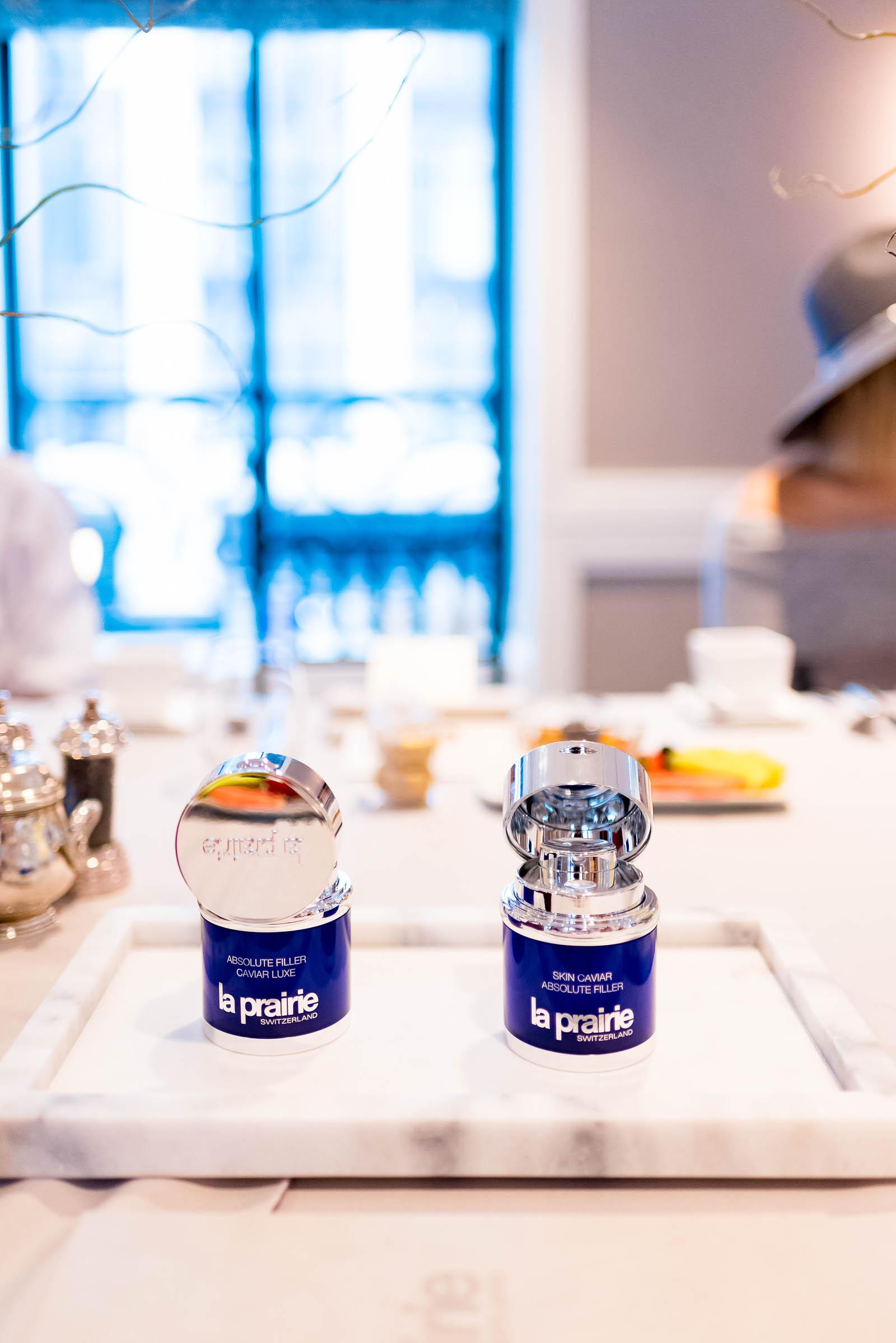 Now I have to admit I'd never once tried a product from La Prairie.
But as we learned about the incredible science and history behind the brand (the Duchess of Windsor was a fan in the 40's!), and especially their luxurious "skin caviar" line, I quickly became smitten with their elegant packaging, incredible attention to detail, and just how "glowy" all the women who work for La Prairie are.
Who doesn't want healthy glowing skin? And each of the La Prairie team members had skin that looked so healthy you could SEE it across the room.
After trying quite a few of their products, I fell particularly in love with their new Skin Caviar Absolute Filler.
A daily moisturizer that happens to "plump" up skin (similar to botox but in a much more natural and less-invasive way), La Prairie says the "new caviar incarnation [in this filler] is the result of an advanced technological process that captures the most elusive, volume-enhancing nutrients found in caviar — an innovative scientific breakthrough in state-of-the-art caviar science. This daily moisturizer restores tone and density for enhanced skin fullness and refined contours."
Let me tell you it is one helluvah cream.
And quite the investment at almost $600 a bottle (but it did win Allure's 2017 'Best of Beauty – Best Splurge' Award!).
But wow is it addicting to use.
I feel it when I don't use it on my skin — it just sags more. And the La Prairie team was kind enough to send me home with a bottle of the Skin Filler to continue to test it out. I promise to report back after I've been using it for four weeks straight to give you my honest thoughts!
What a brunch — caviar both inside and out.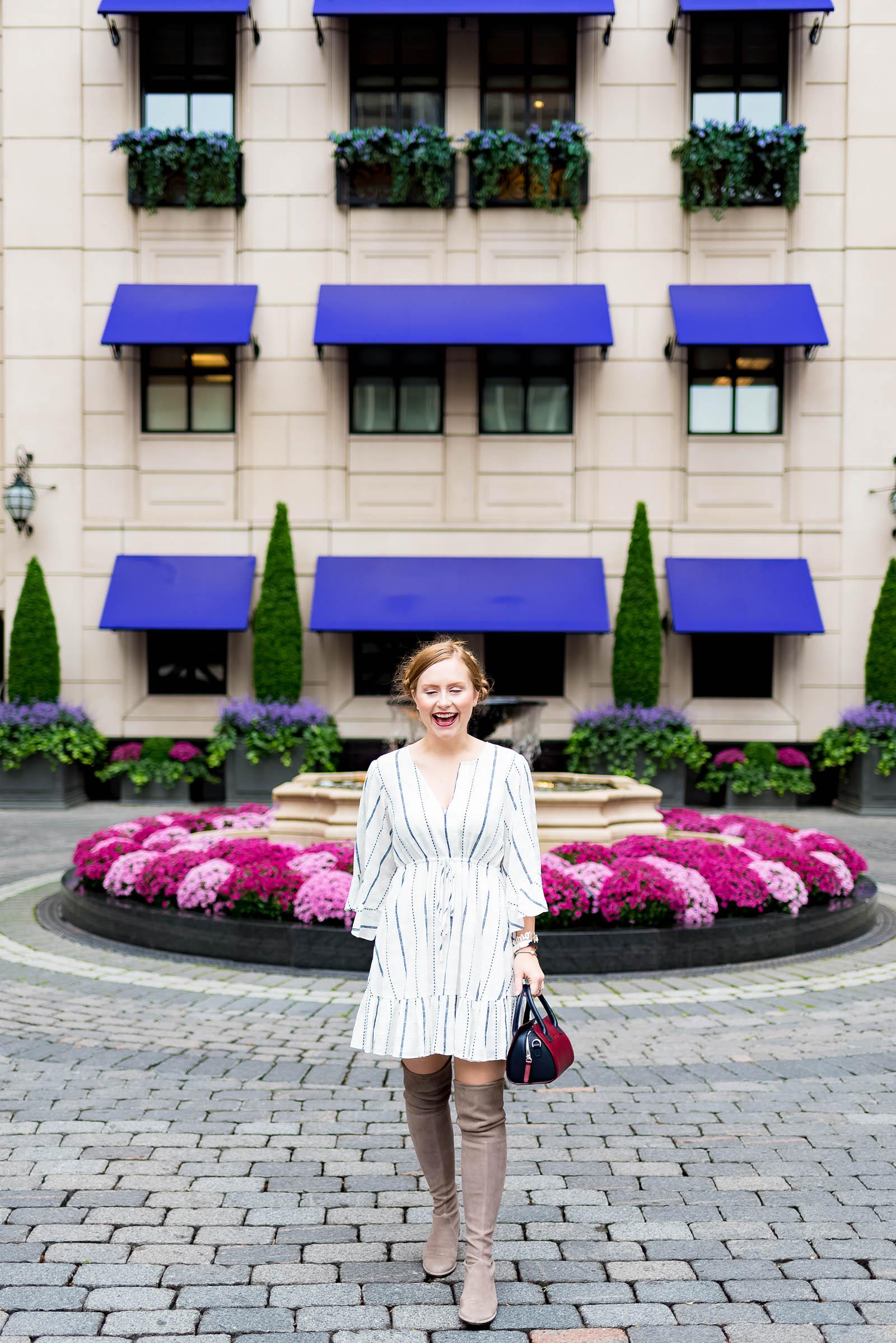 And just because you know I like to poke fun at myself, here's a dorky photo from this shoot. Laughter is the best medicine, after all!
Have you tried any La Prairie products? Did they noticeably change your skin?