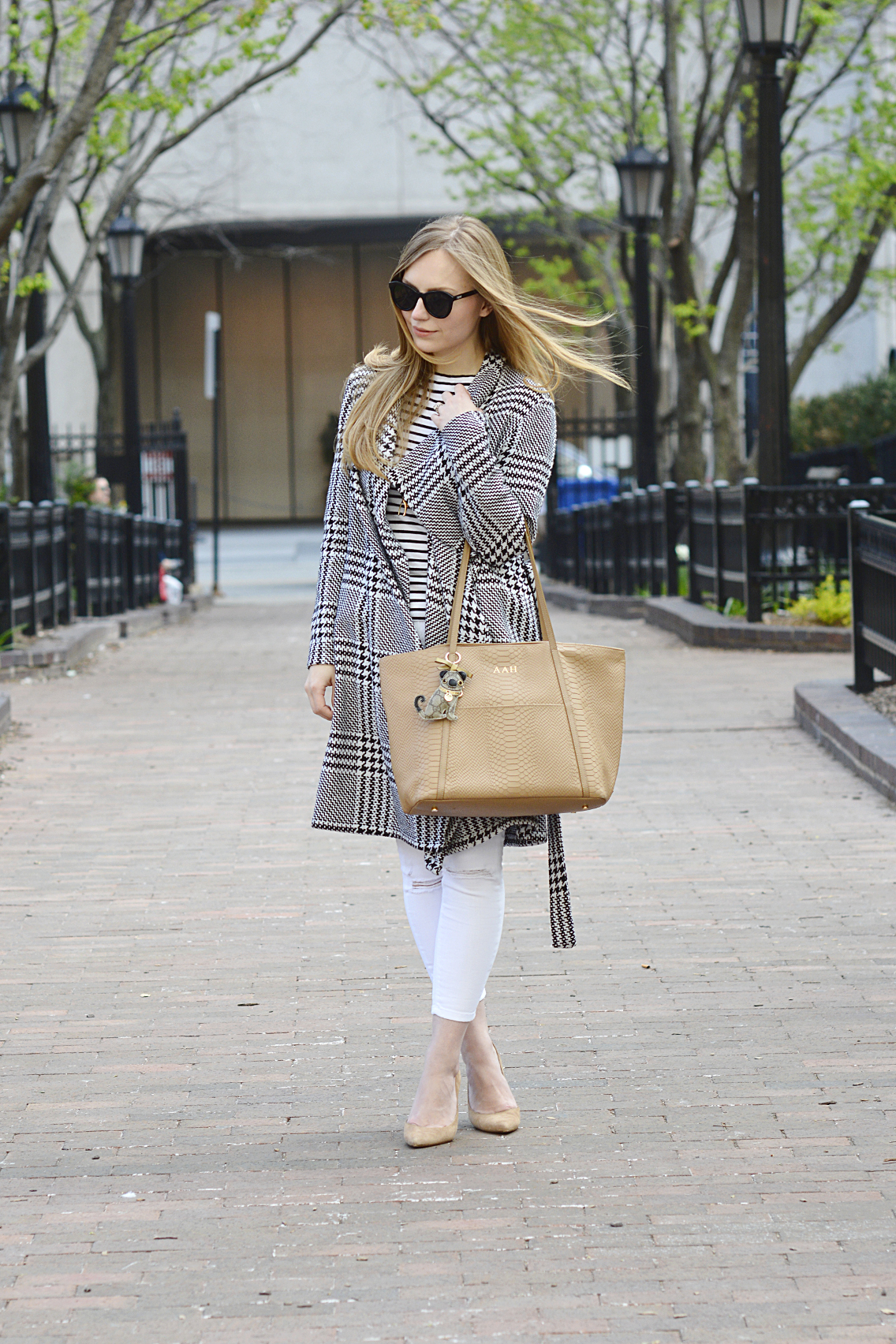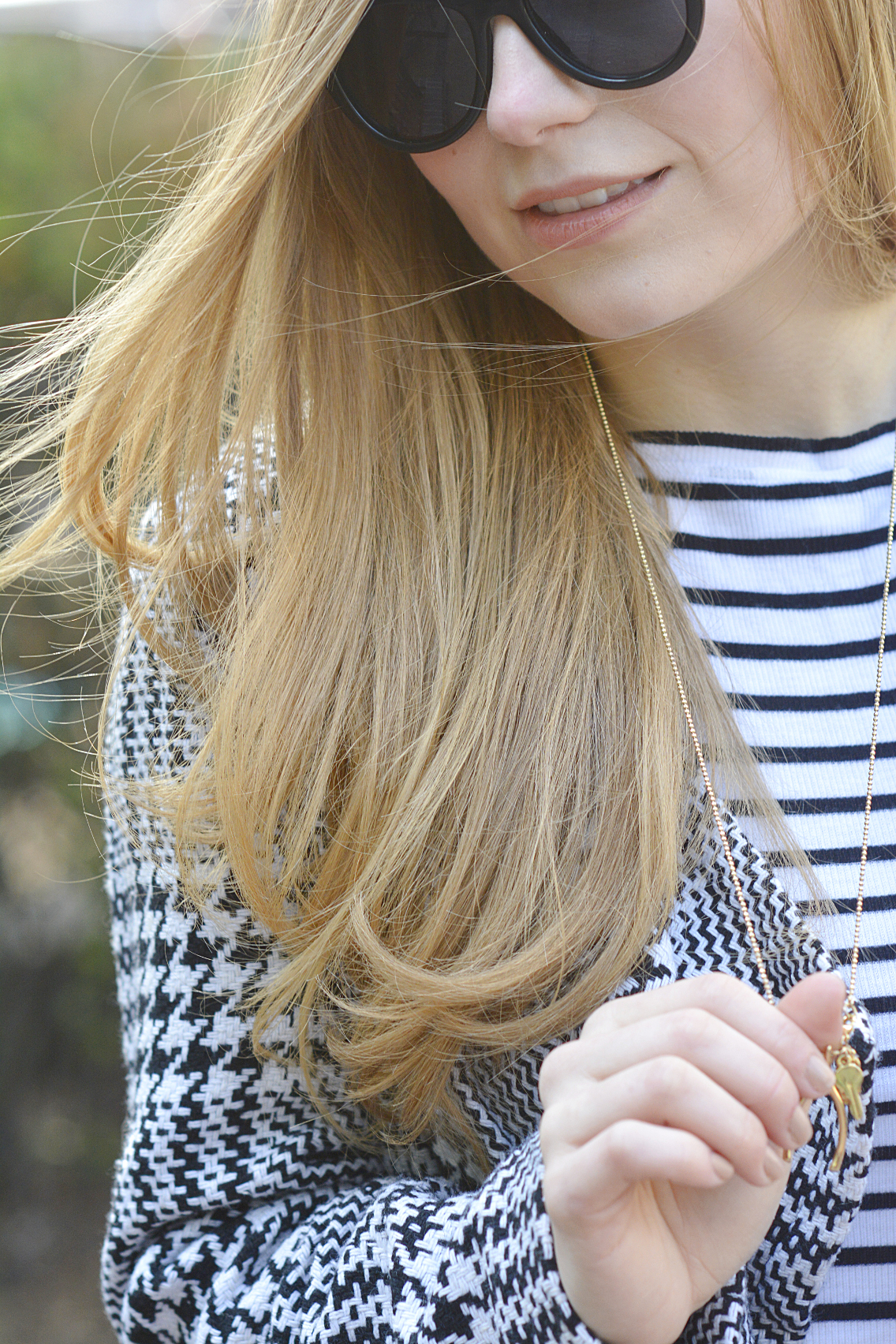 "Gorgeous hair is the best revenge."
— Ivanka Trump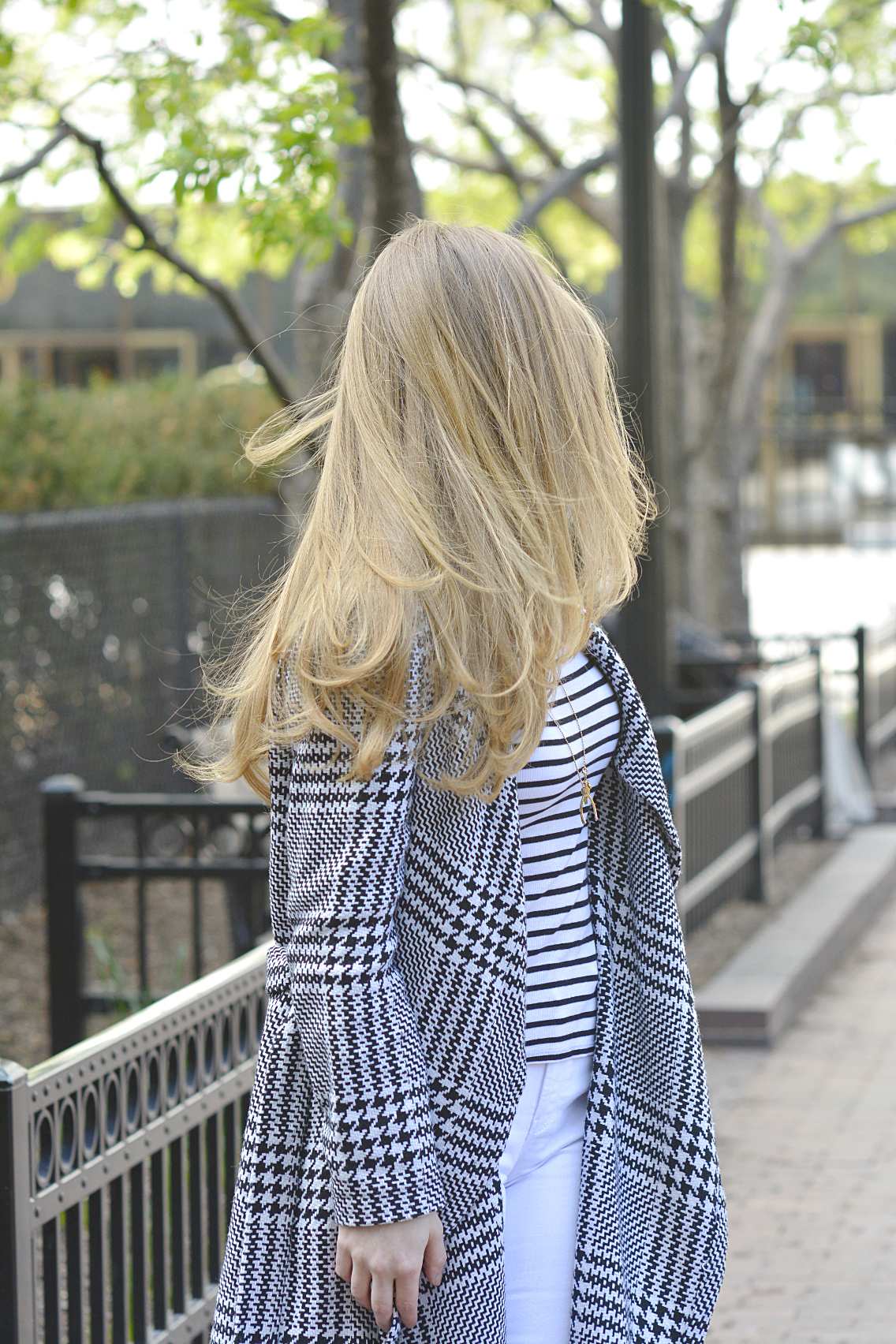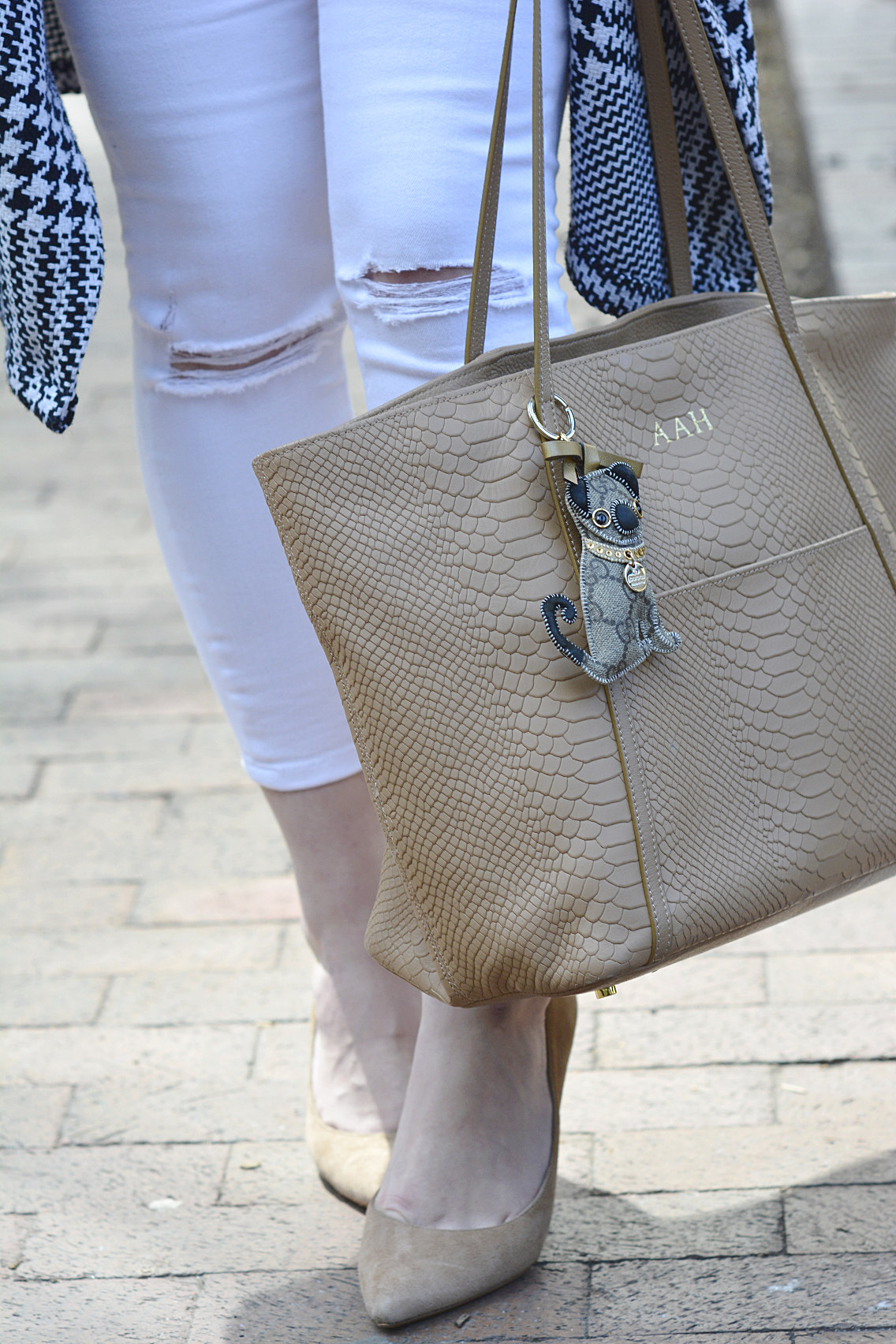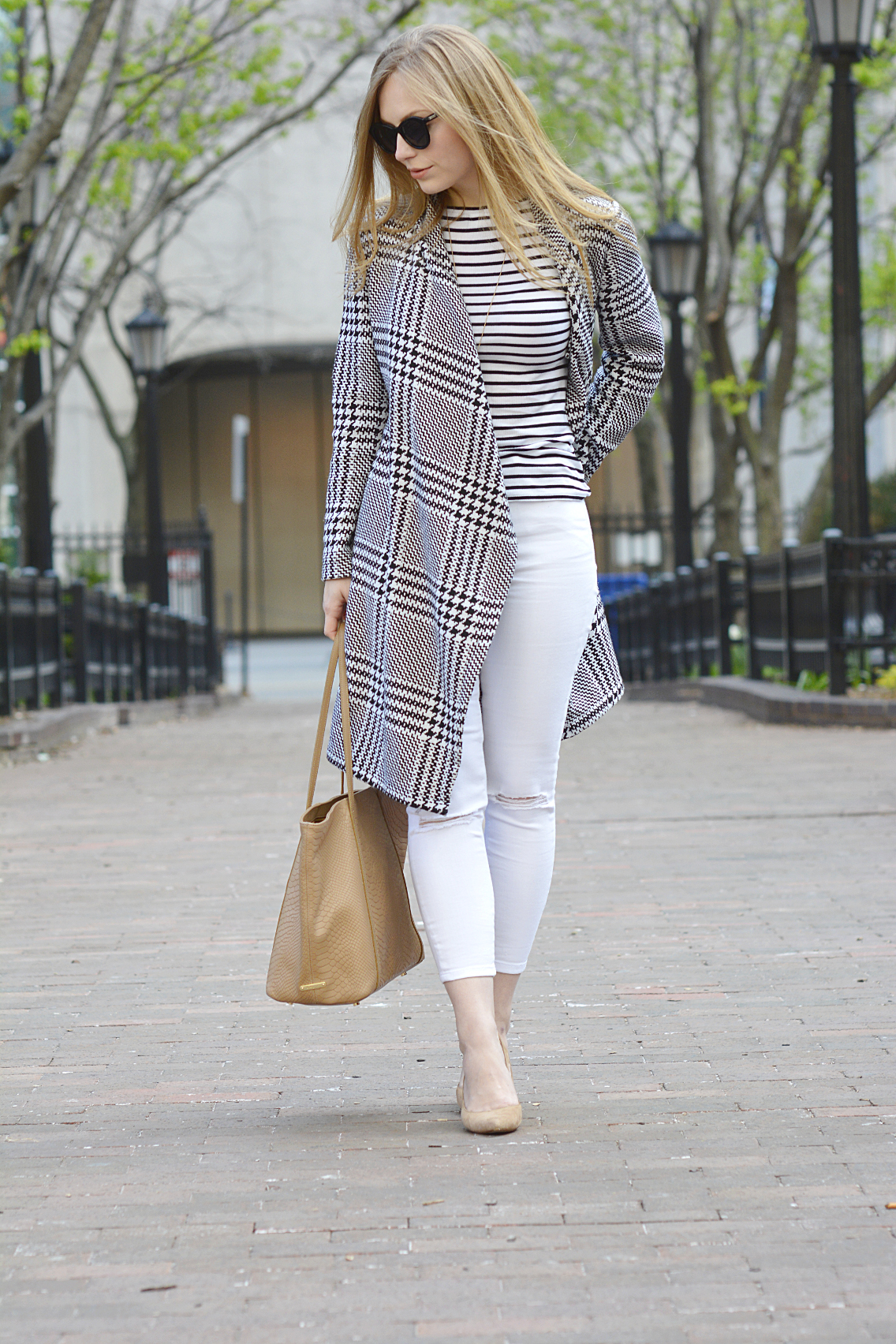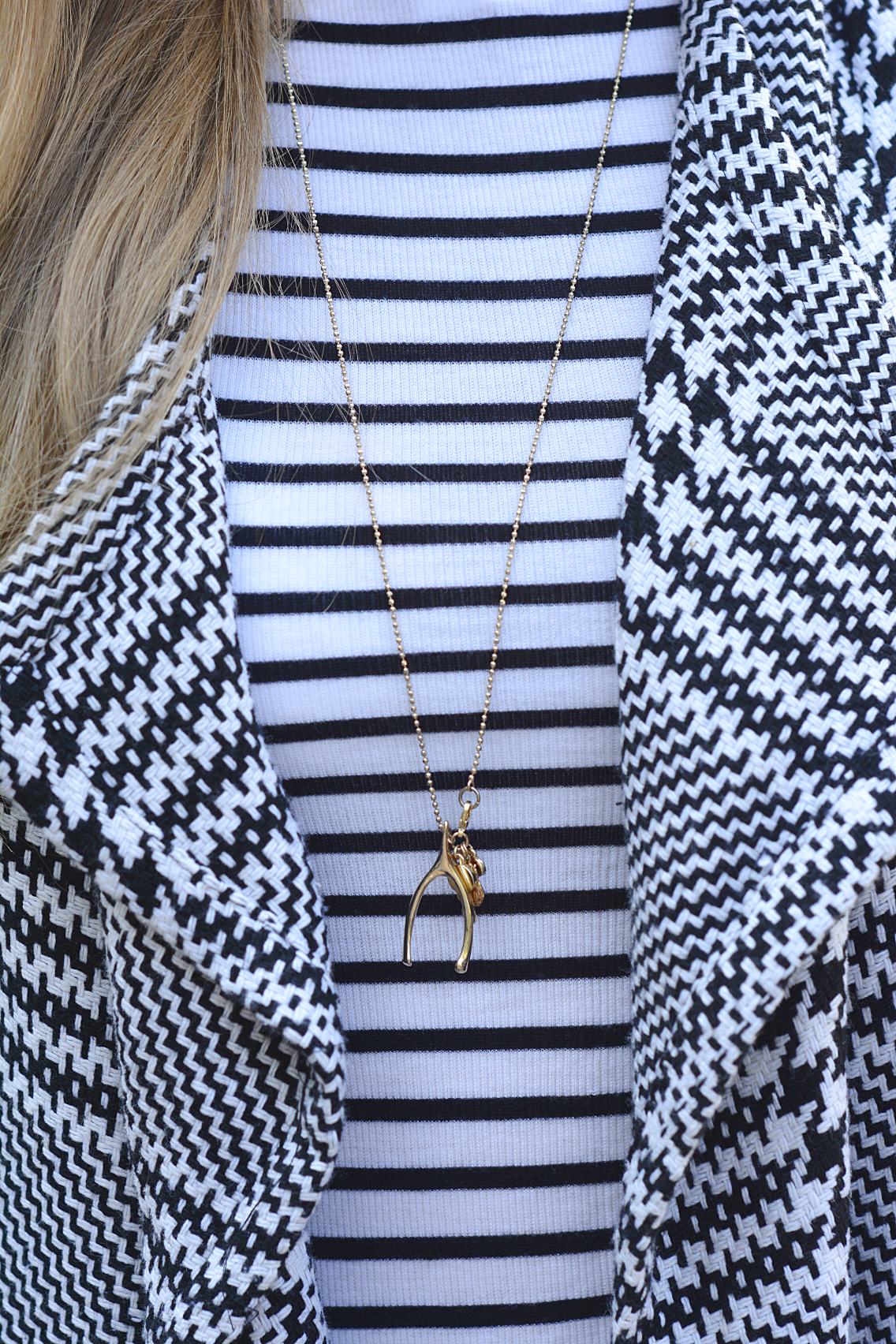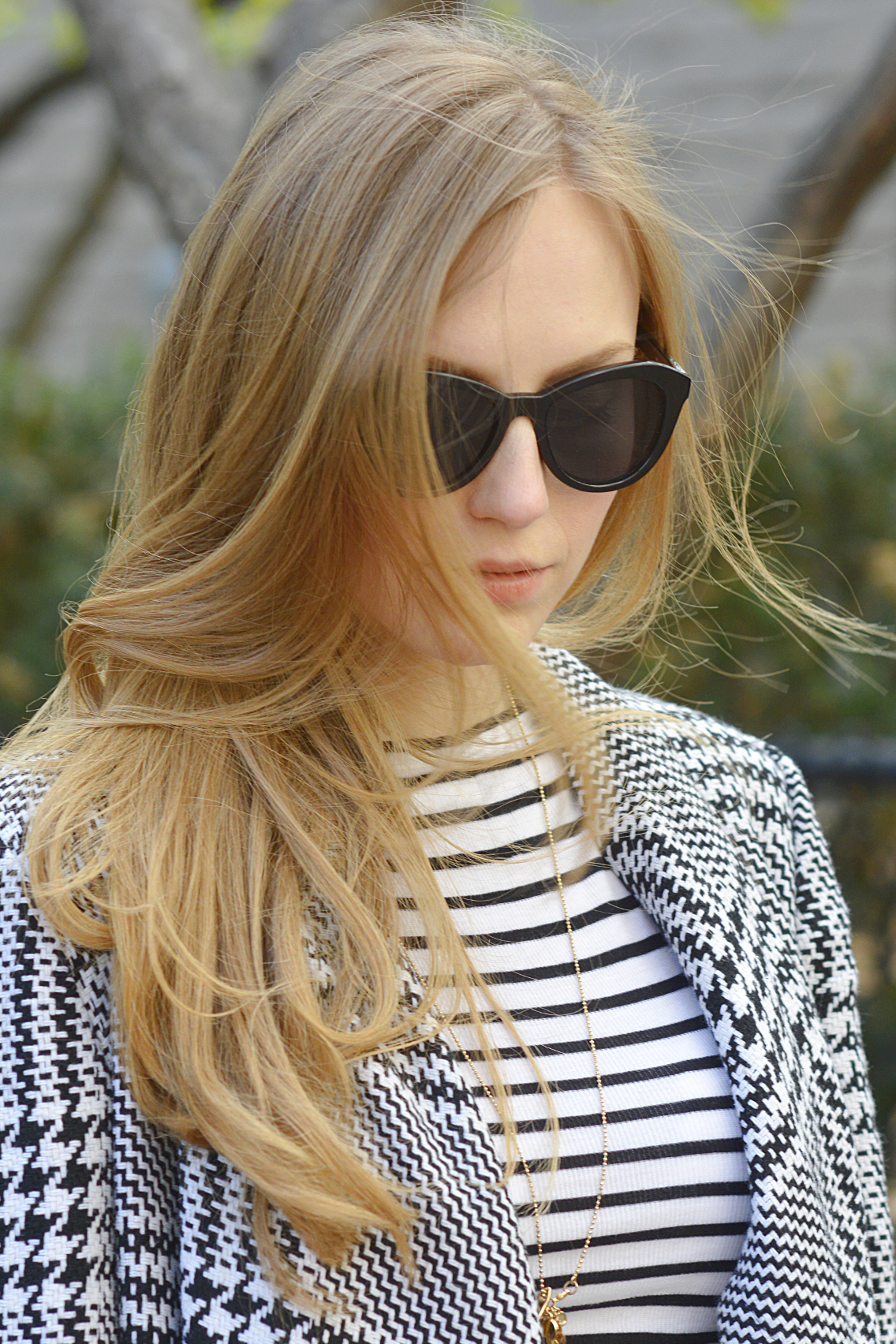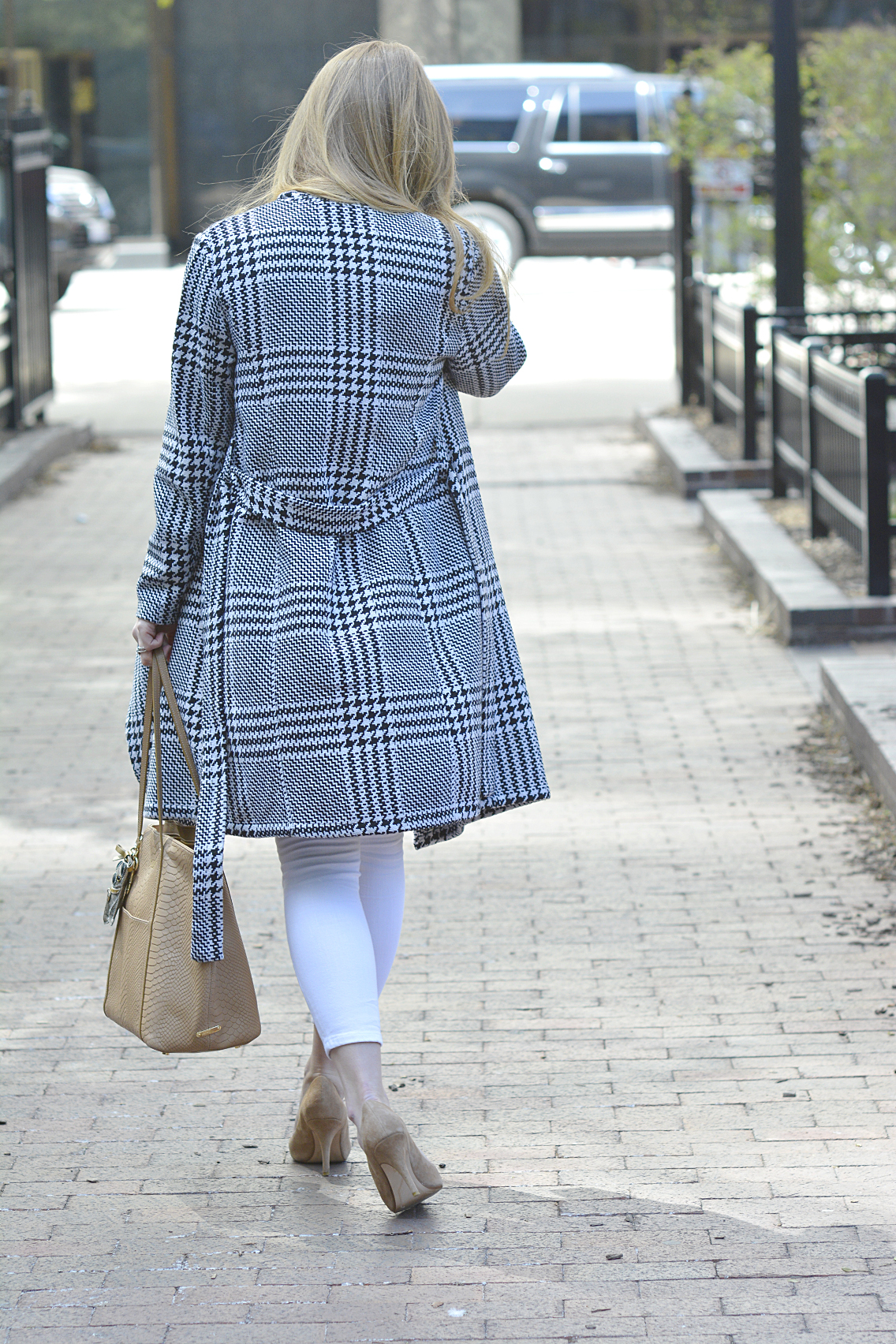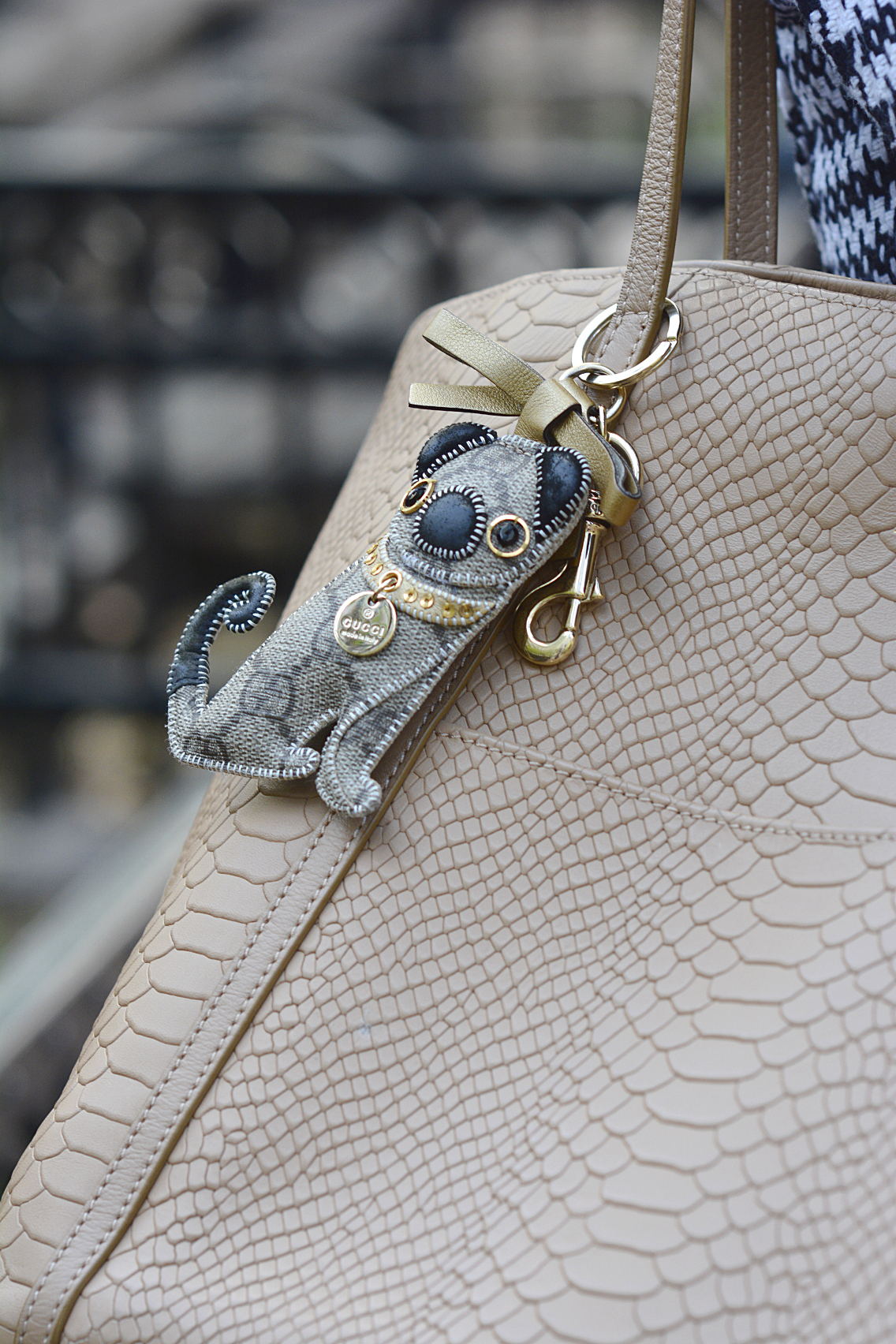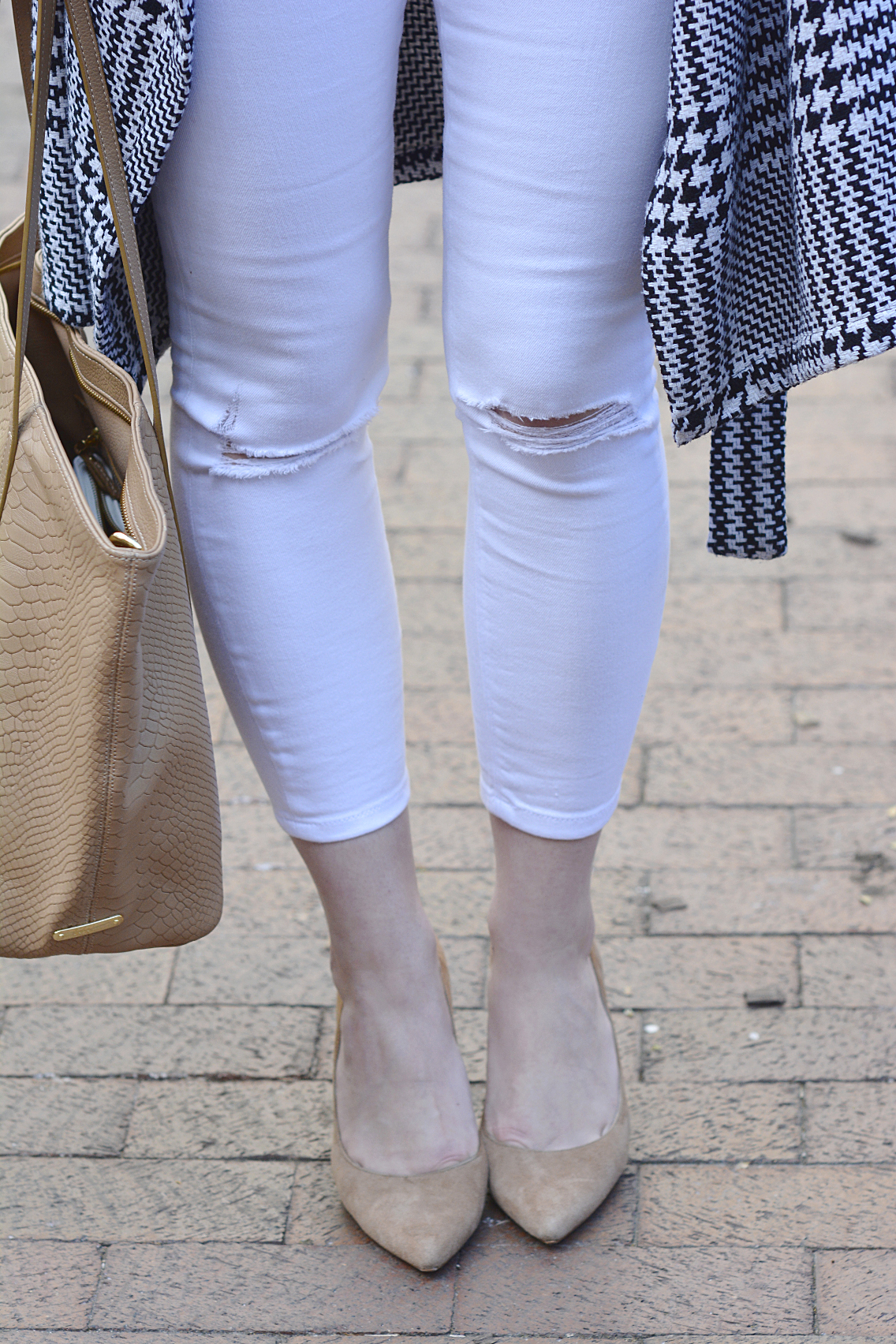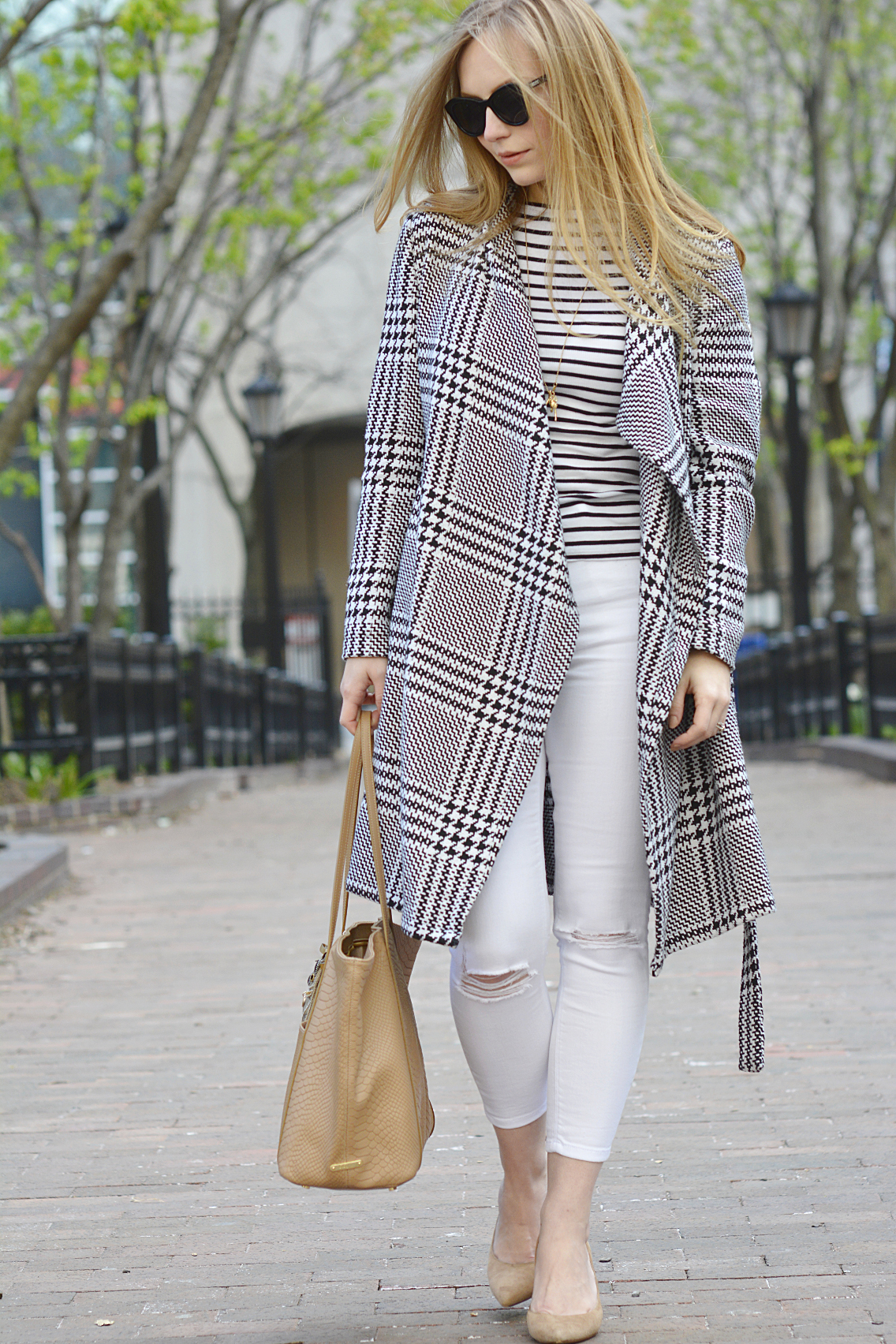 Coat – Insight New York (sold out, similar here, here and here)
Tee – BCBG Breton Stripe in Black (similar here and here)
Jeans – Asos Ridley Skinny Ankle Grazer in White With Rip (here)
Tote – Gigi New York 'Jessica' in Sand (similar color here)
Pumps – Dune London 'Appoint' in Taupe Suede (other colors here)
Keychain – Gucci 'Oliver the Pug' (sold out, lovin' this leather pup keychain here)
Necklace – Brooks Brothers Wishbone (sold out but loving this anchor version here)
Sunglasses – Le Specs 'Peach Pit' Cat-Eye in Black (here)
Nails – Essie Cashmere Matte in All Eyes on Nudes (here)
Hair – courtesy of insanely talented Hans VanDoornik at Maxine Salon, showcasing L'Oréal's new Tecni Art collection. I fell hard for the Densité primer spray and Fresh Dust dry shampoo.
Photos by gorgeous blogger Anna
There really is nothing like exacting revenge on bad hair days with a killer blowout. You know "those days" — when you run out the door before realizing you haven't brushed your hair or remembered your make-up. Which generally coincide with the days you run into ex-boyfriends or your boss or — worse still — a prospective client who won't ever take you seriously if you look like you just rolled out of bed. There's just something so deliciously magical about the confidence boost a perfect blowout can give, almost as if those bad hair days just melt away. Ah, the power of a great, new hair style!
A shiny, bouncy mane is my perfect cure-all after a brutally busy week. Hair is one of the first things people notice about us and having a fresh blowout is practically paramount to a fresh perspective on life.
And yes, that's a pug keychain on my purse. Hubby bought it for me a few years ago for those days when I can't just stay home and hang out with our dogs. But now I've confessed to the truth — I really am that "crazy pug lady"!
The crazy pug lady with a killer blowout!