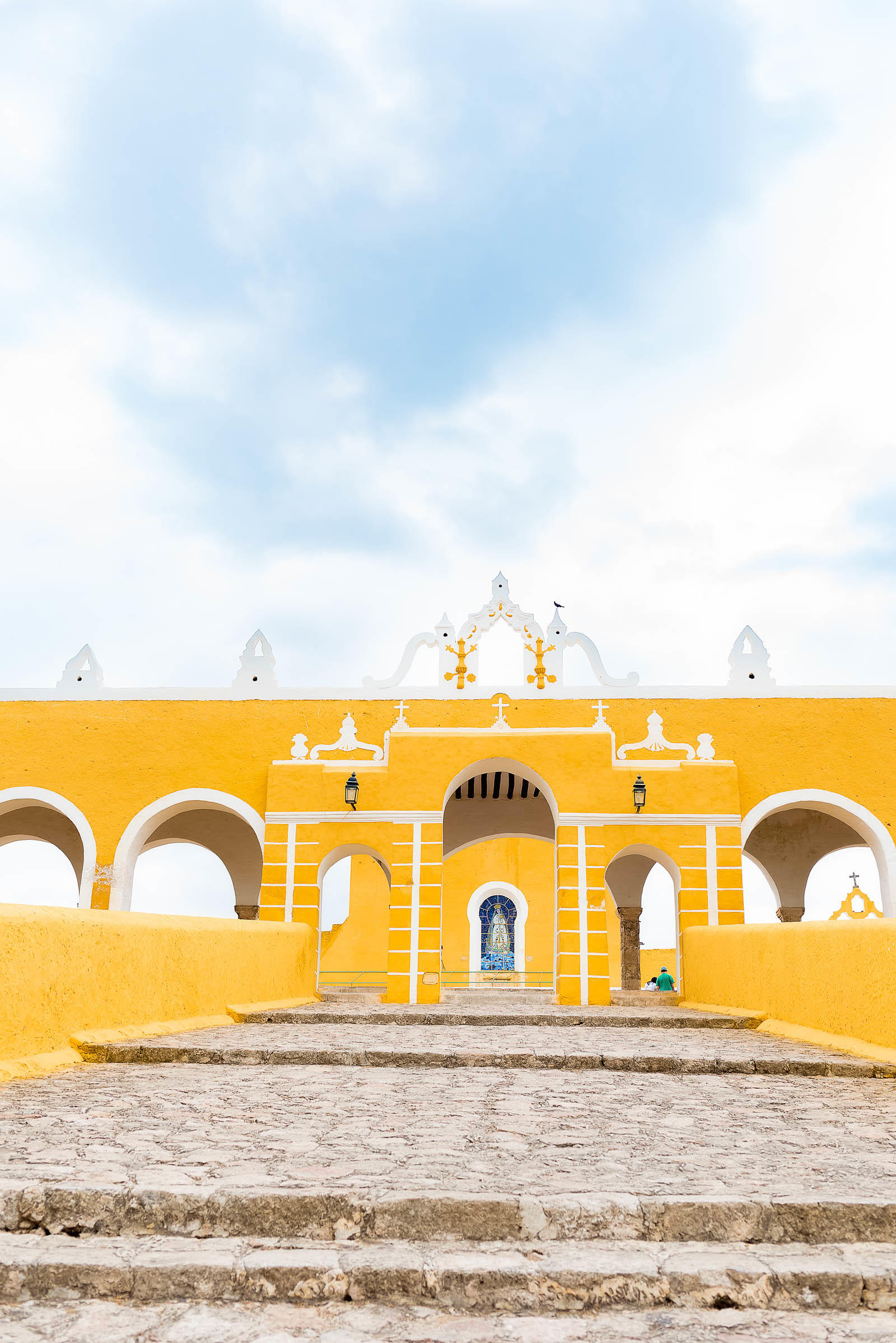 So many places in Mexico feel like other worlds.
Magical worlds.
Stunning riots of color and vibrancy coupled with rich, cultural heritage.
Oh I miss it so much!
And today's travel post just so happens to be on one of the most magical towns in ALL of Mexico.
Izamal. Beautiful, lemony, vibrant yellow Izamal.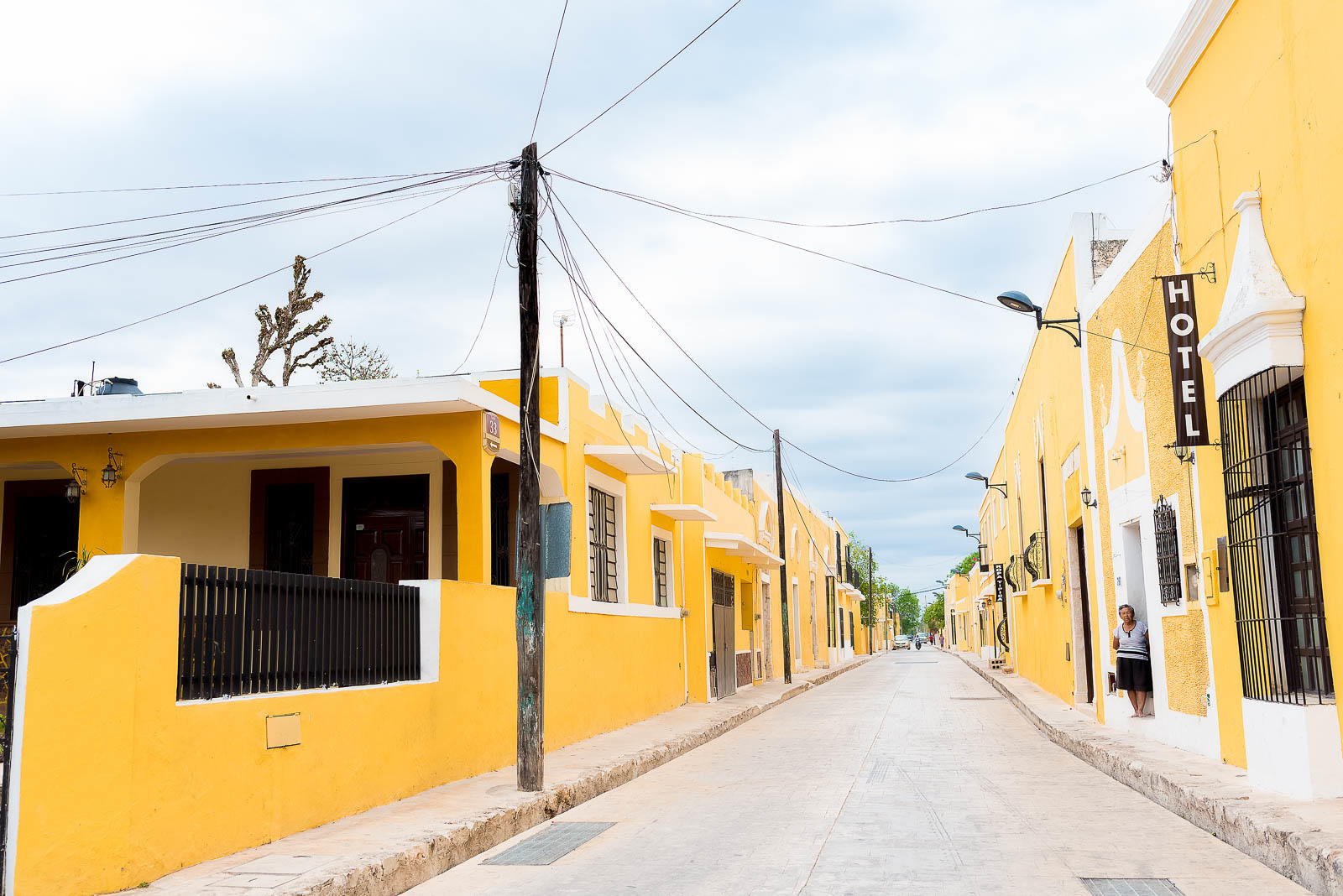 Izamal, rightly so, is considered a 'Pueblo Mágico'.
A Magic Town.
Only a small number of Mexican towns receive this special designation from the Board of Tourism as it is only given to towns that "offer visitors a 'magical' experience – by reason of their natural beauty, cultural riches, or historical relevance".
And WOW does Izamal ever live up to the name…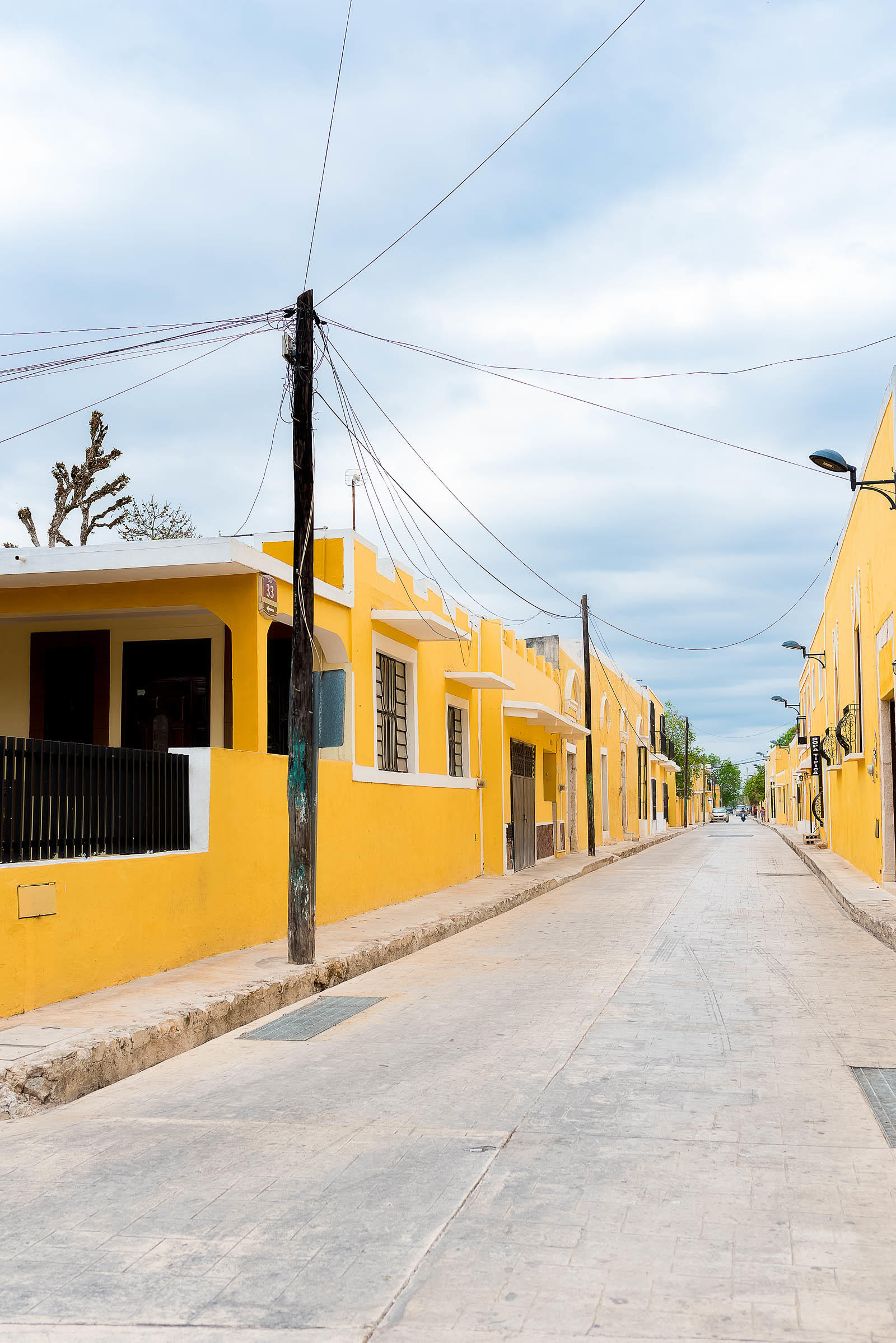 The entire city is painted in a vibrant marigold yellow.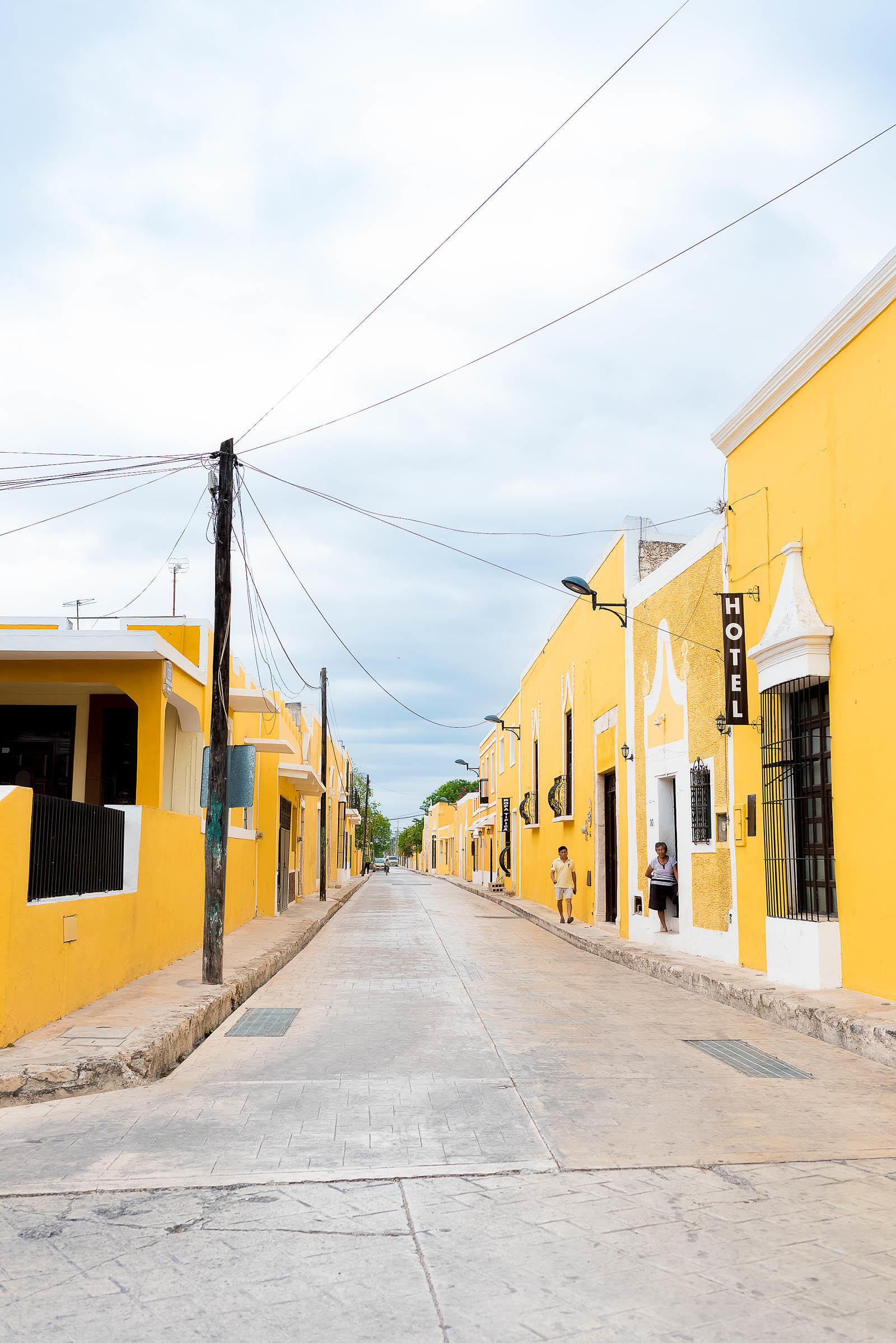 And on a cloudy day, the yellow buildings feel like they're positively glowing.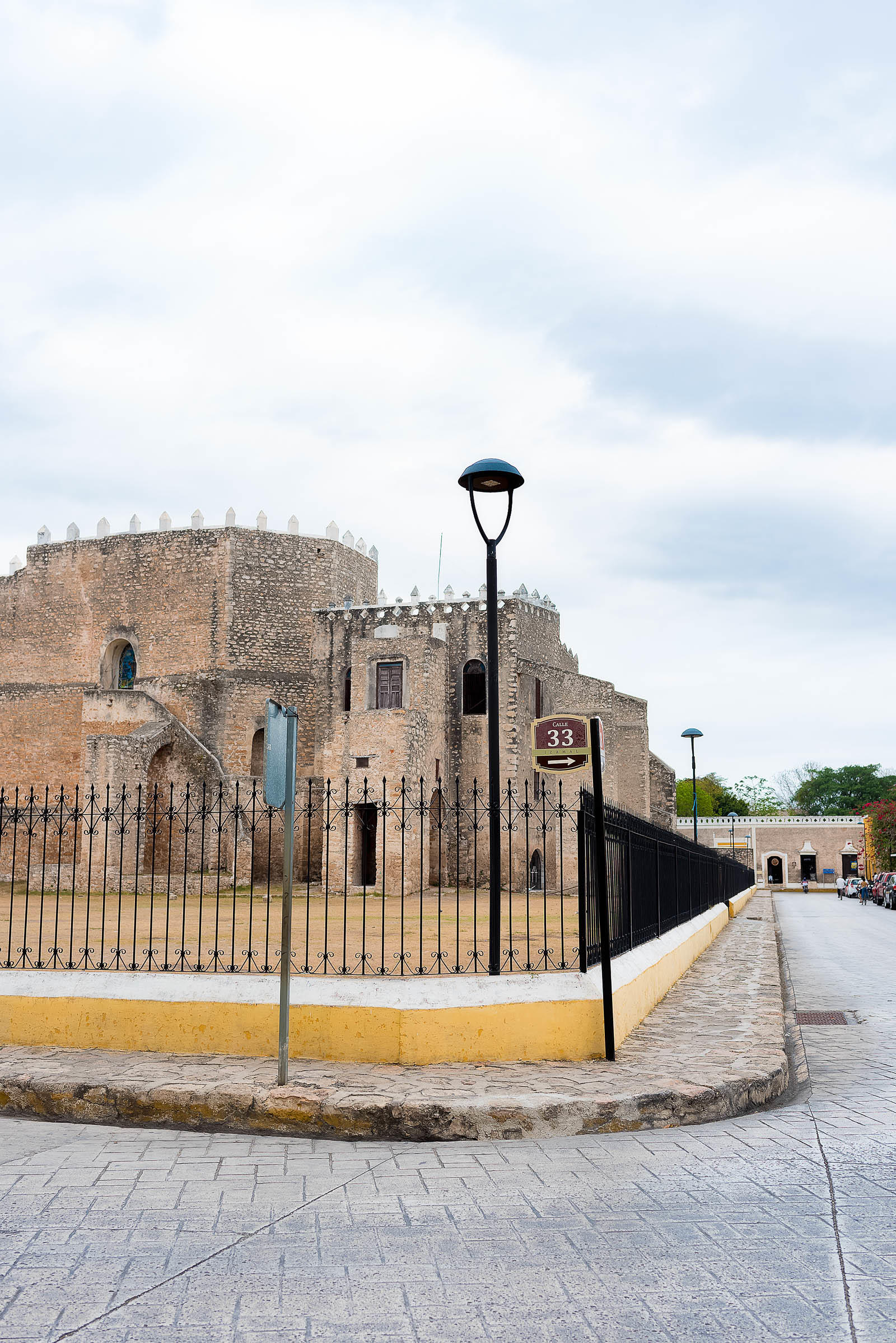 The town is centered around the Convento de San Antonio de Padua, one of the oldest and most important buildings in all of Mexico.
Completed in 1561, it's a marvel to see in person (but more on that in just a minute!).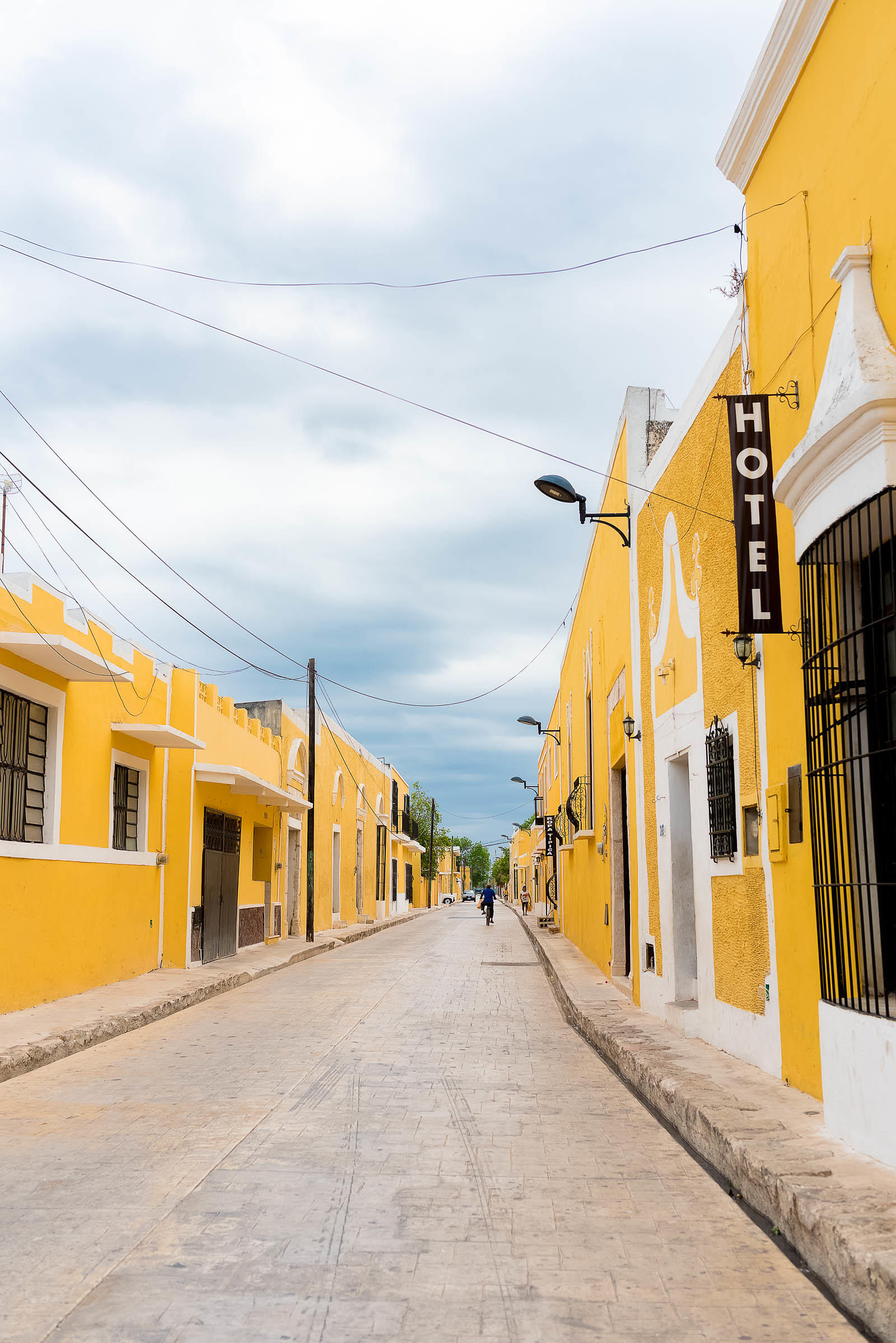 Can we just talk about what a hidden gem this little town is?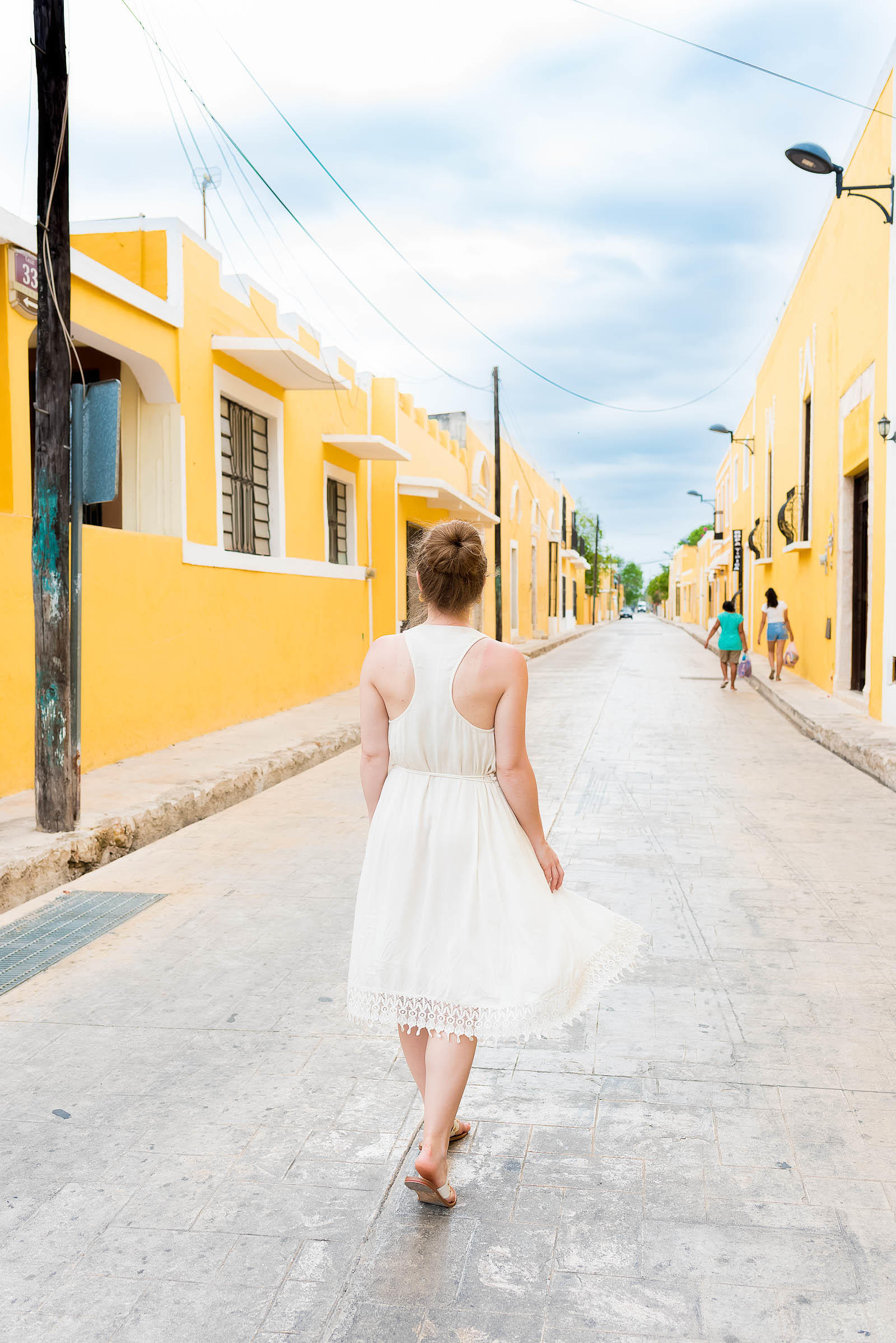 I couldn't resist the urge to shoot down those lovely yellow streets.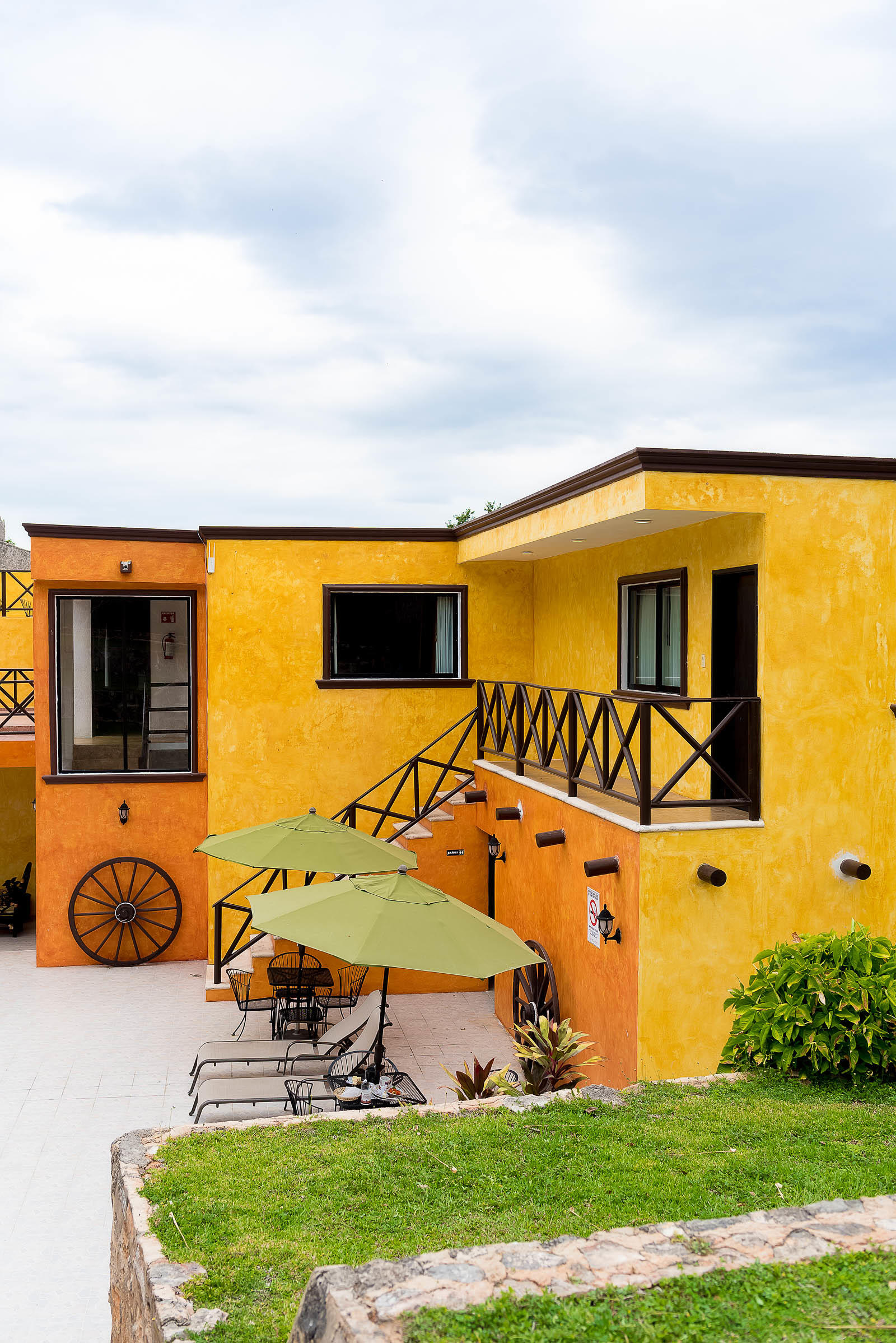 Right across from the convent we spent a little time at the lovely Hotel Rinconada del Convento,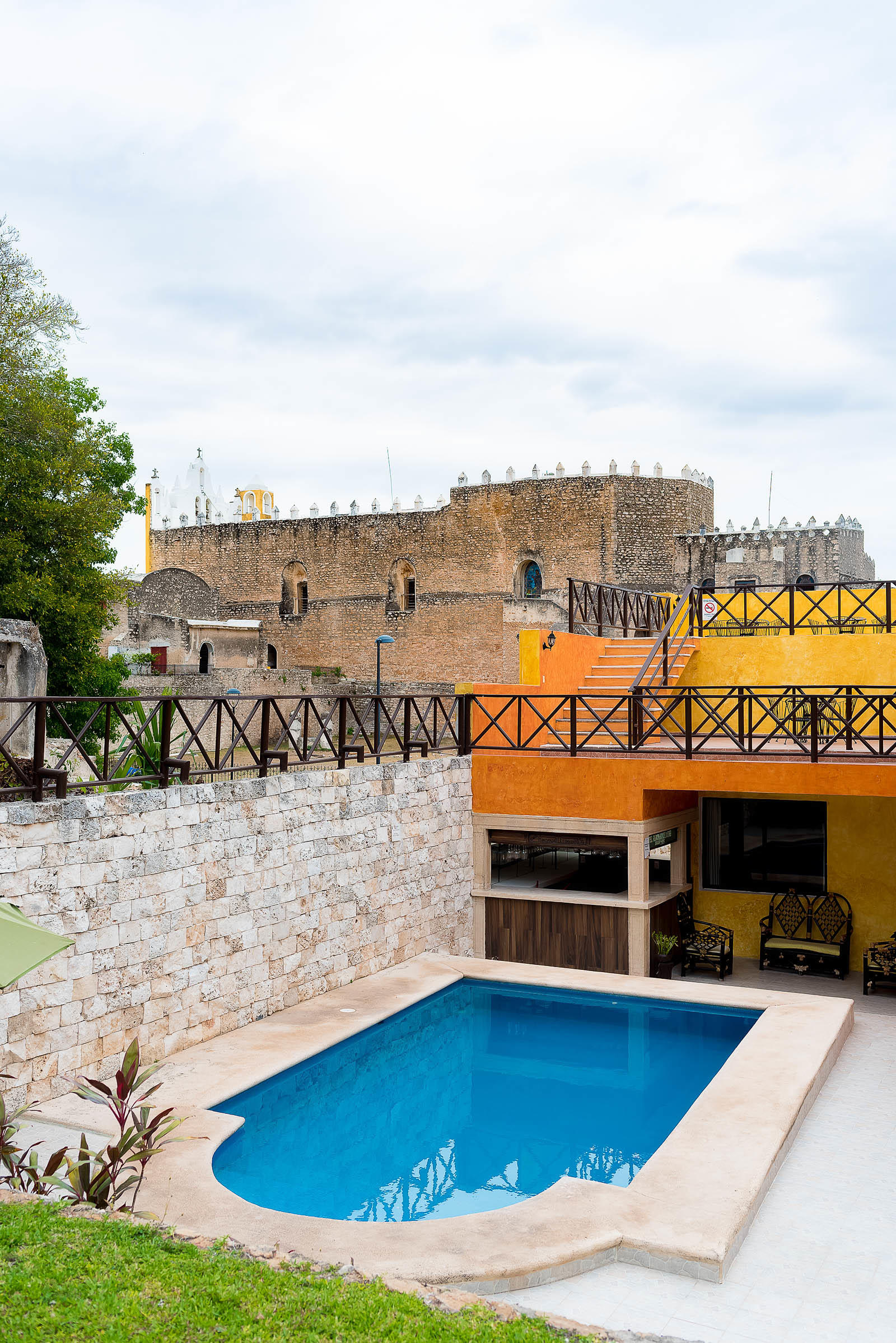 which has a marvelous pool with a stunning view of the convent beyond.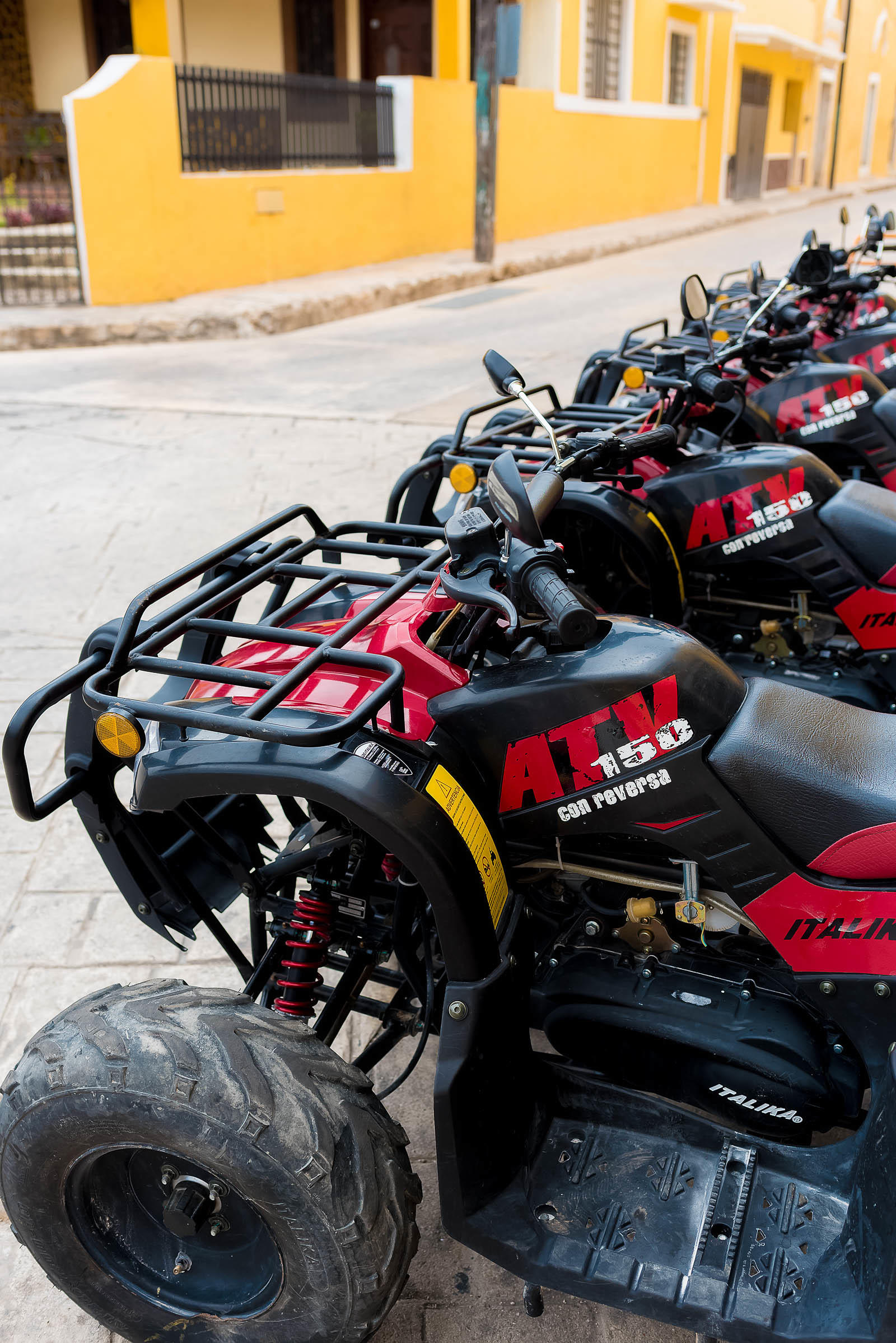 Where we proceeded to find a new ride for a tour around the city… ATVs!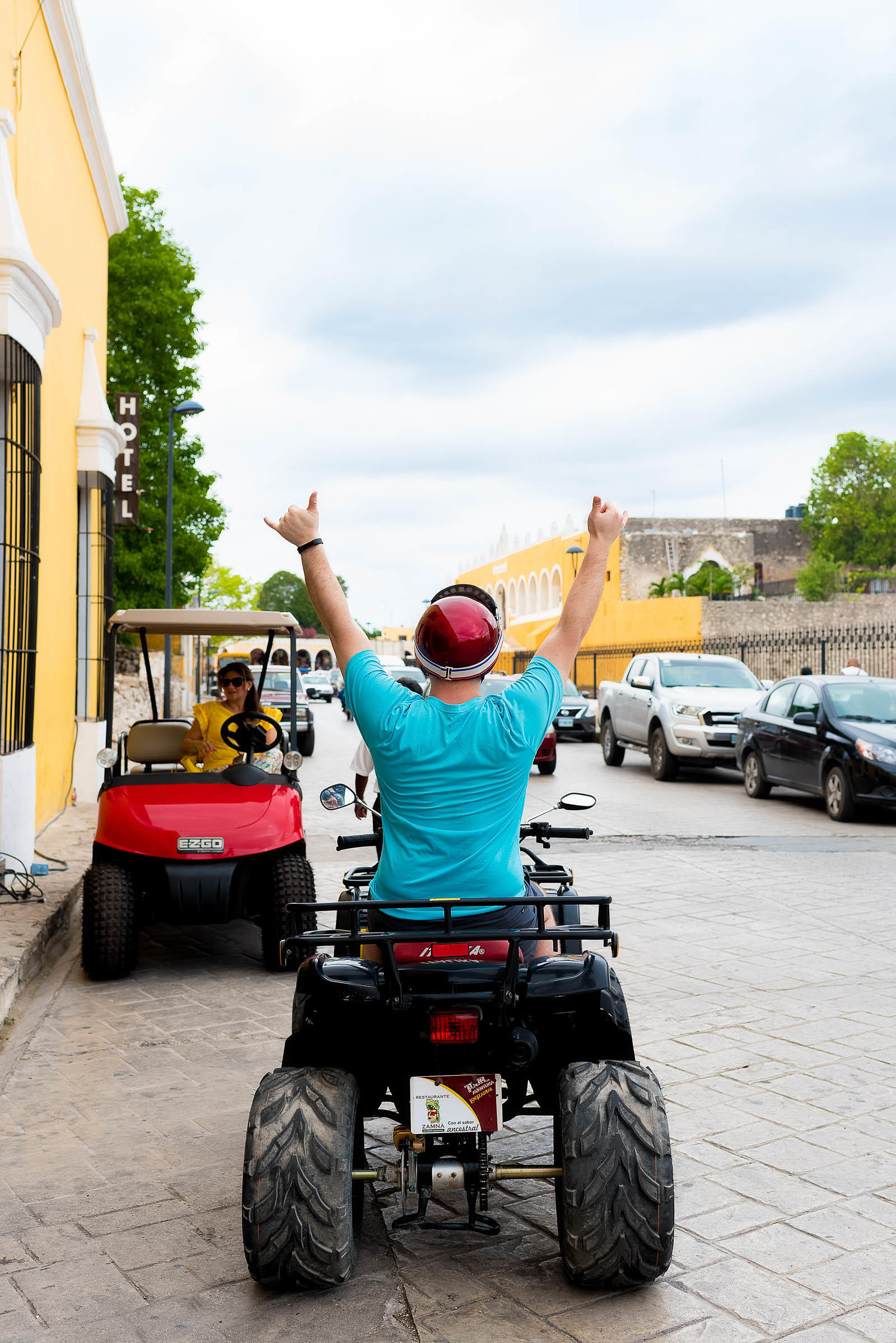 Needless to say Seth was excited.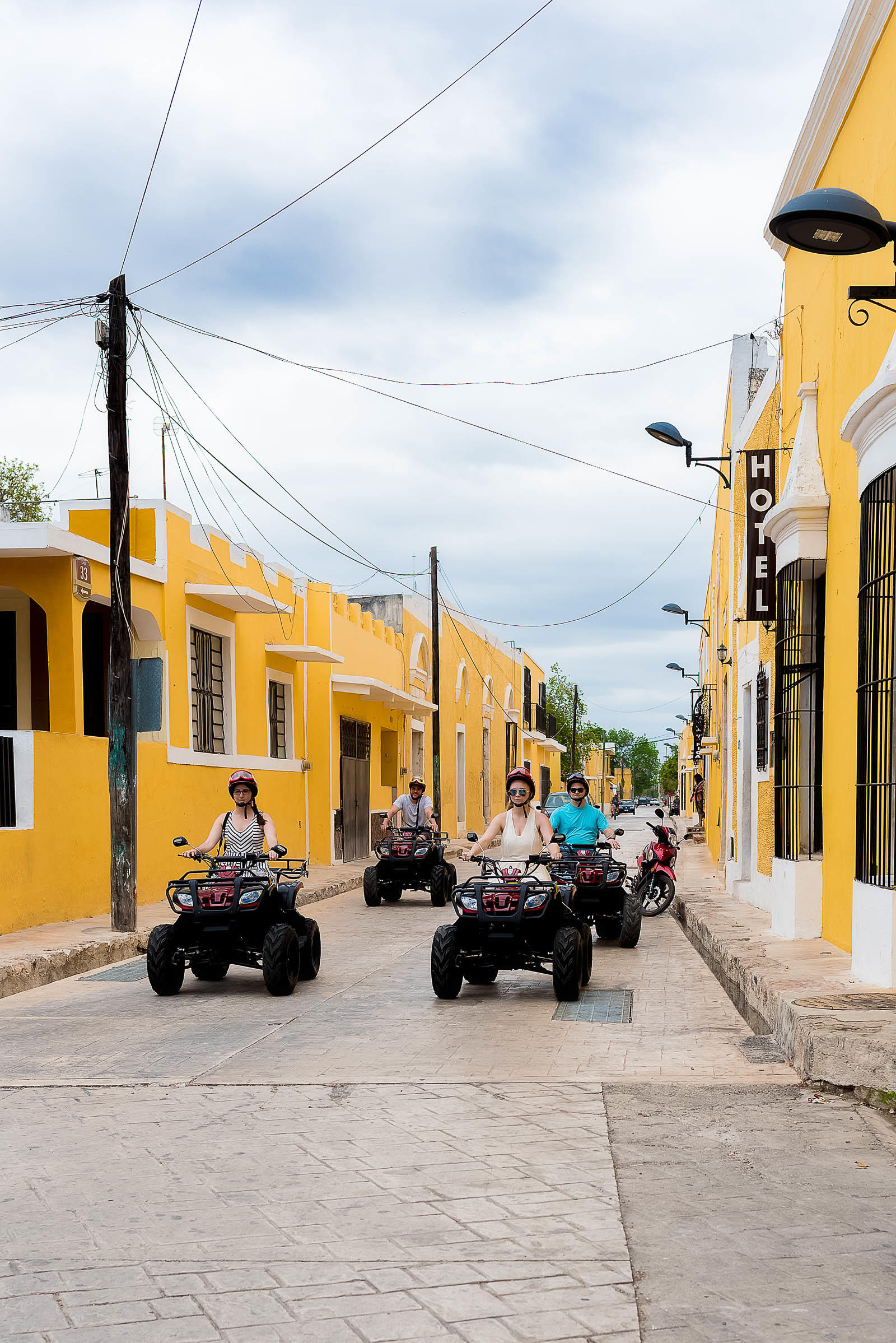 Actually we were ALL pretty excited.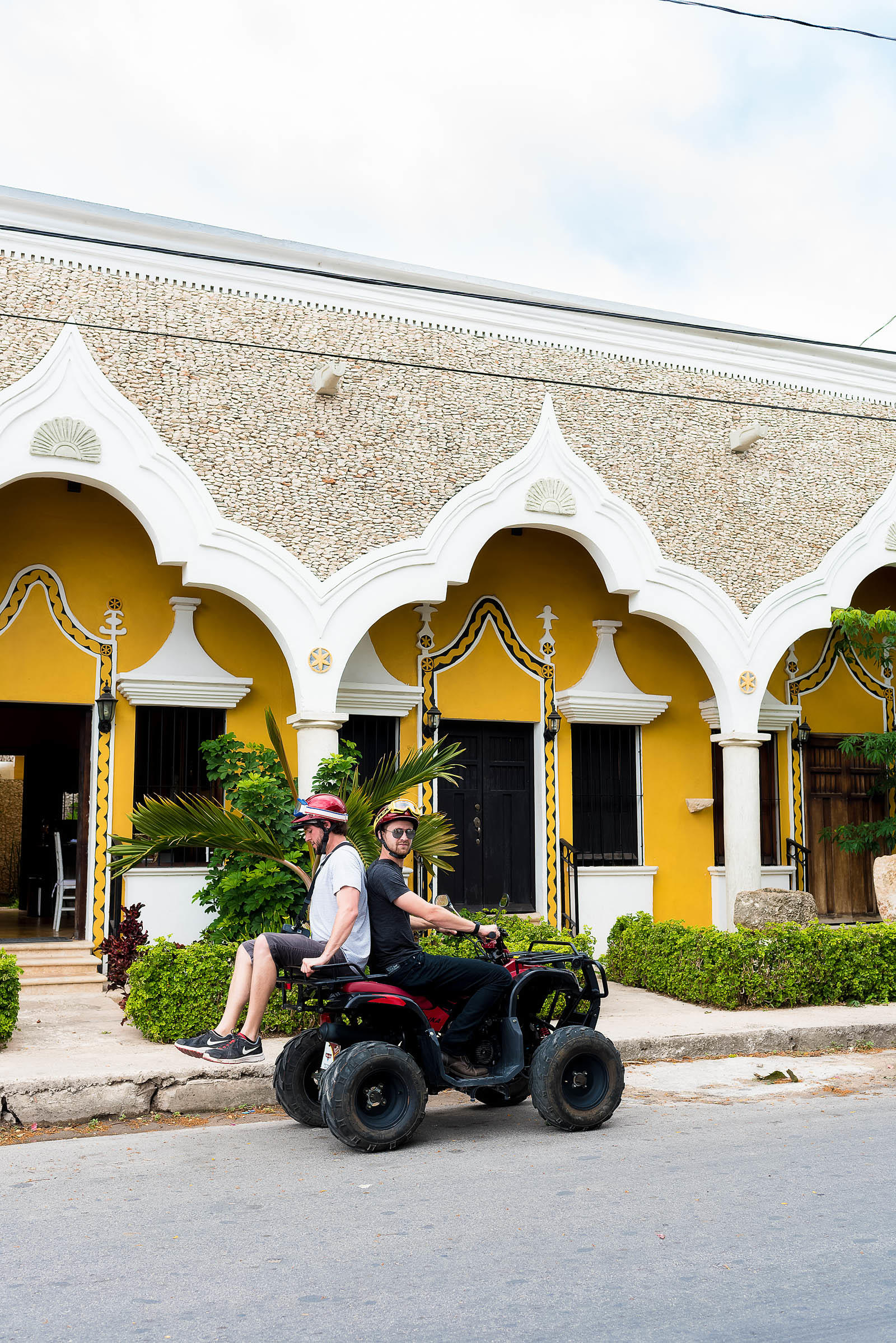 Izamal has light enough traffic on the roads that we were able to wind all through the surrounding yellow streets at incredible speeds,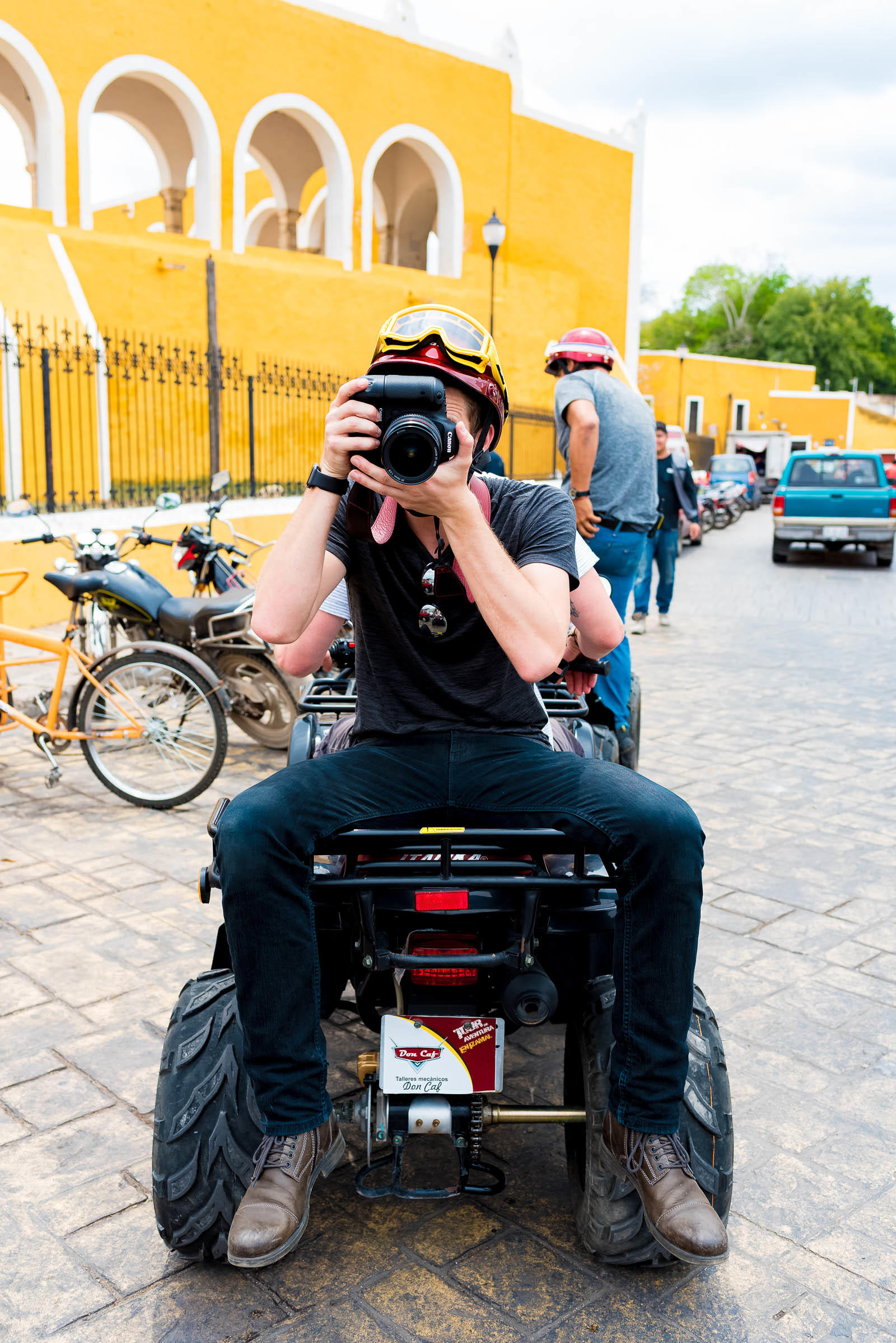 snapping HUNDREDS of photos along the way.
It seriously was the perfect way to sight-see in this magical town!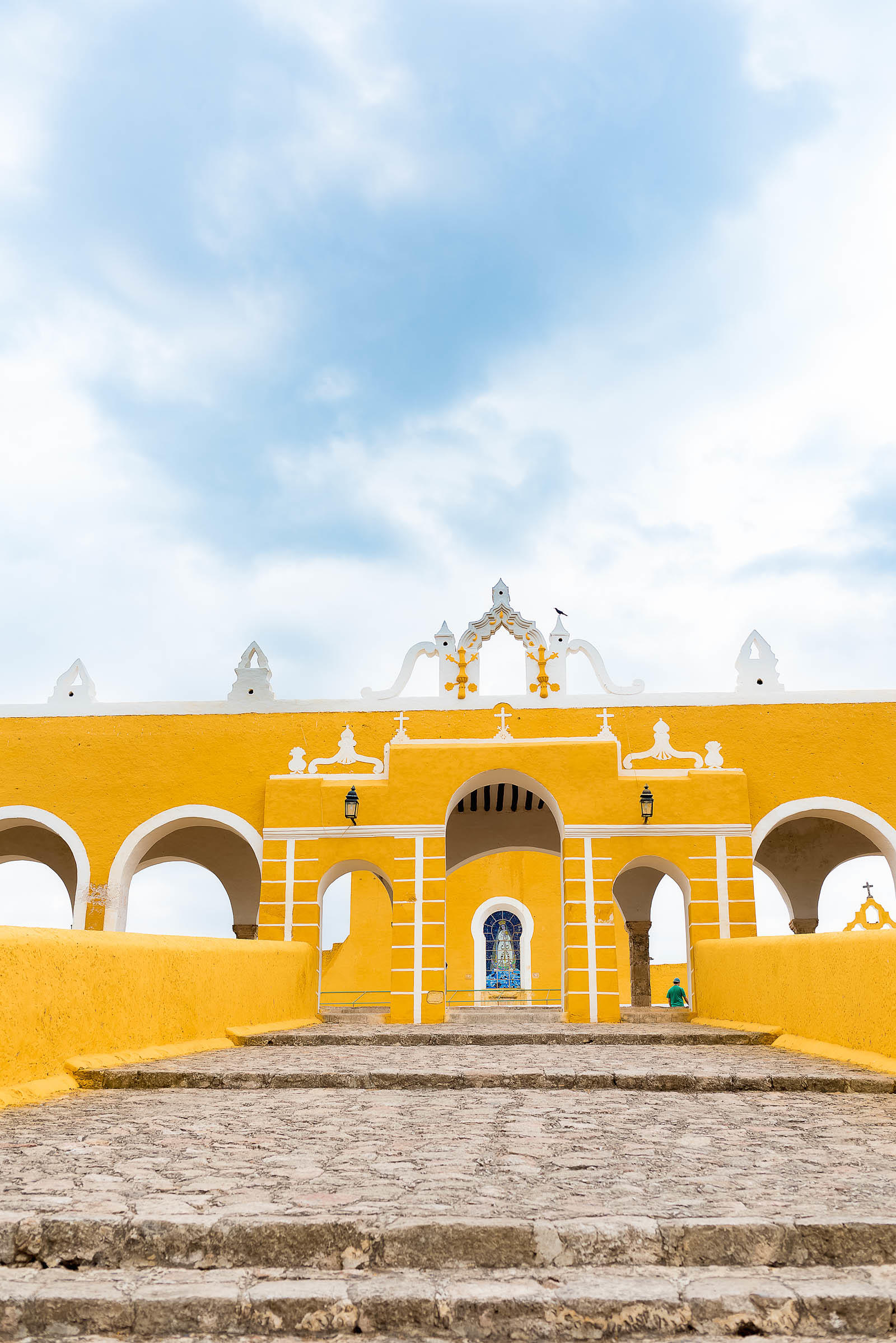 Afterwards we ascended the steps to Izamal's famous convent.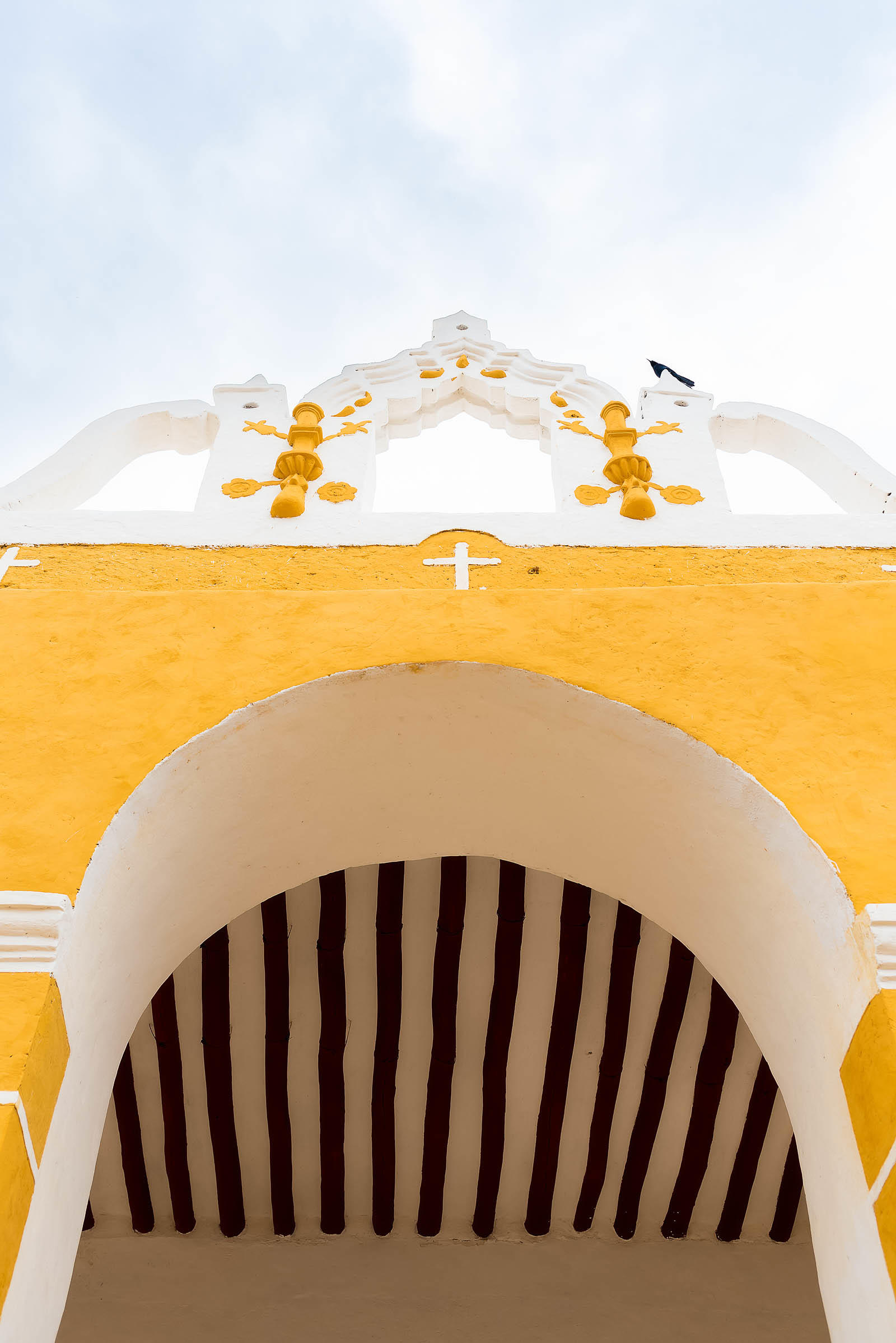 It's hard to believe this convent is over 450 years, isn't it?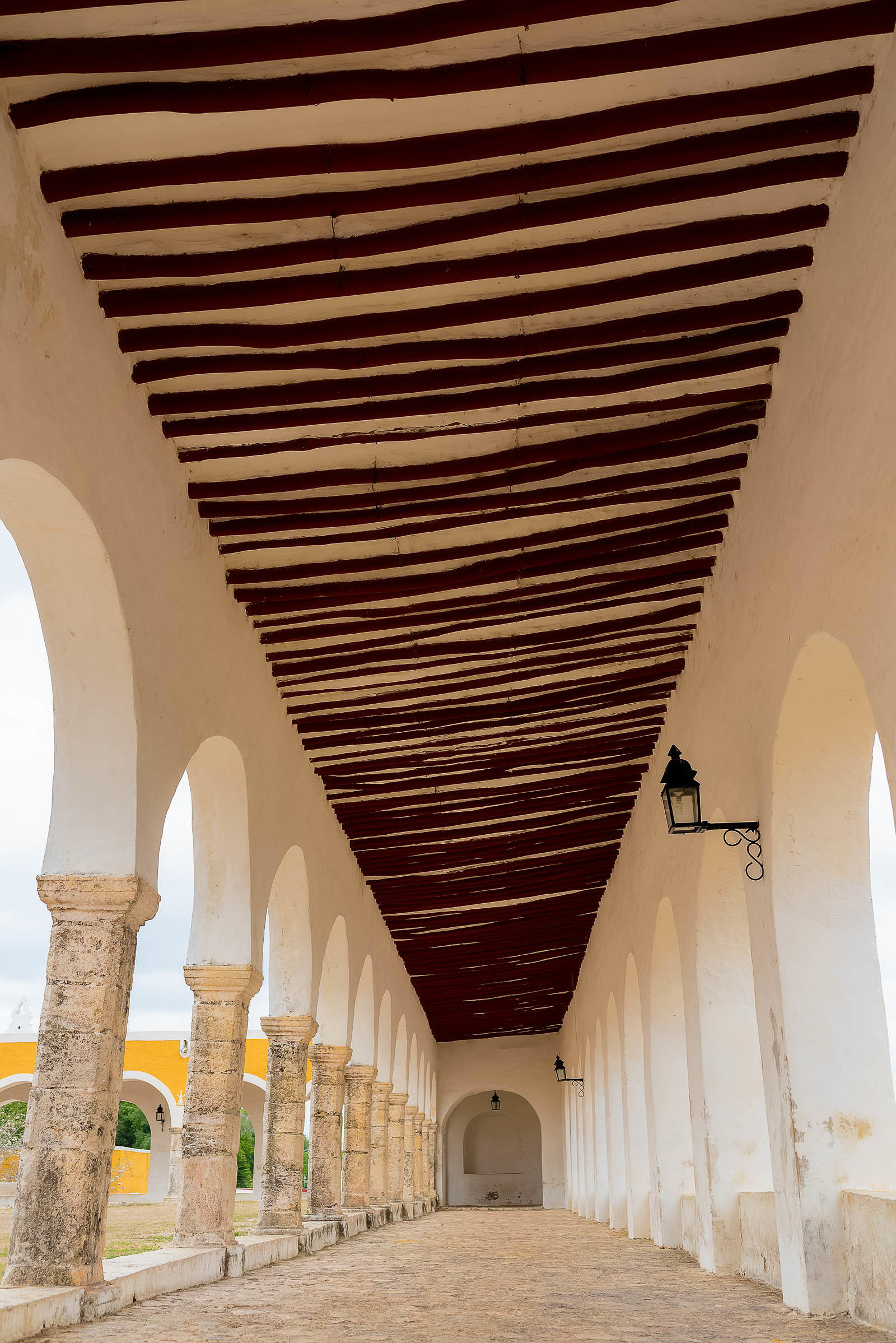 What an amazing piece of historical architecture!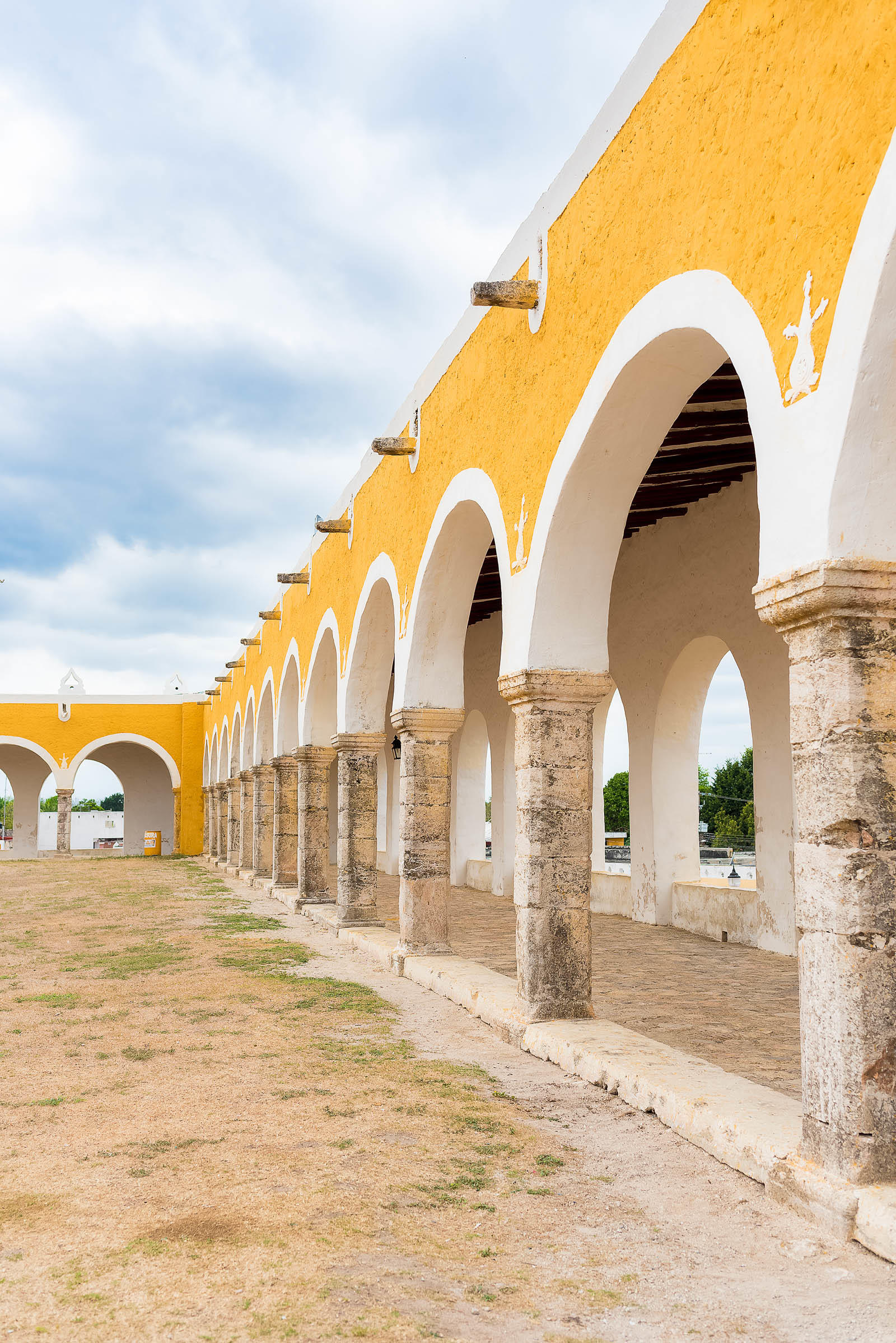 All decked out in Izamal's signature yellow hue atop the town's tallest hill.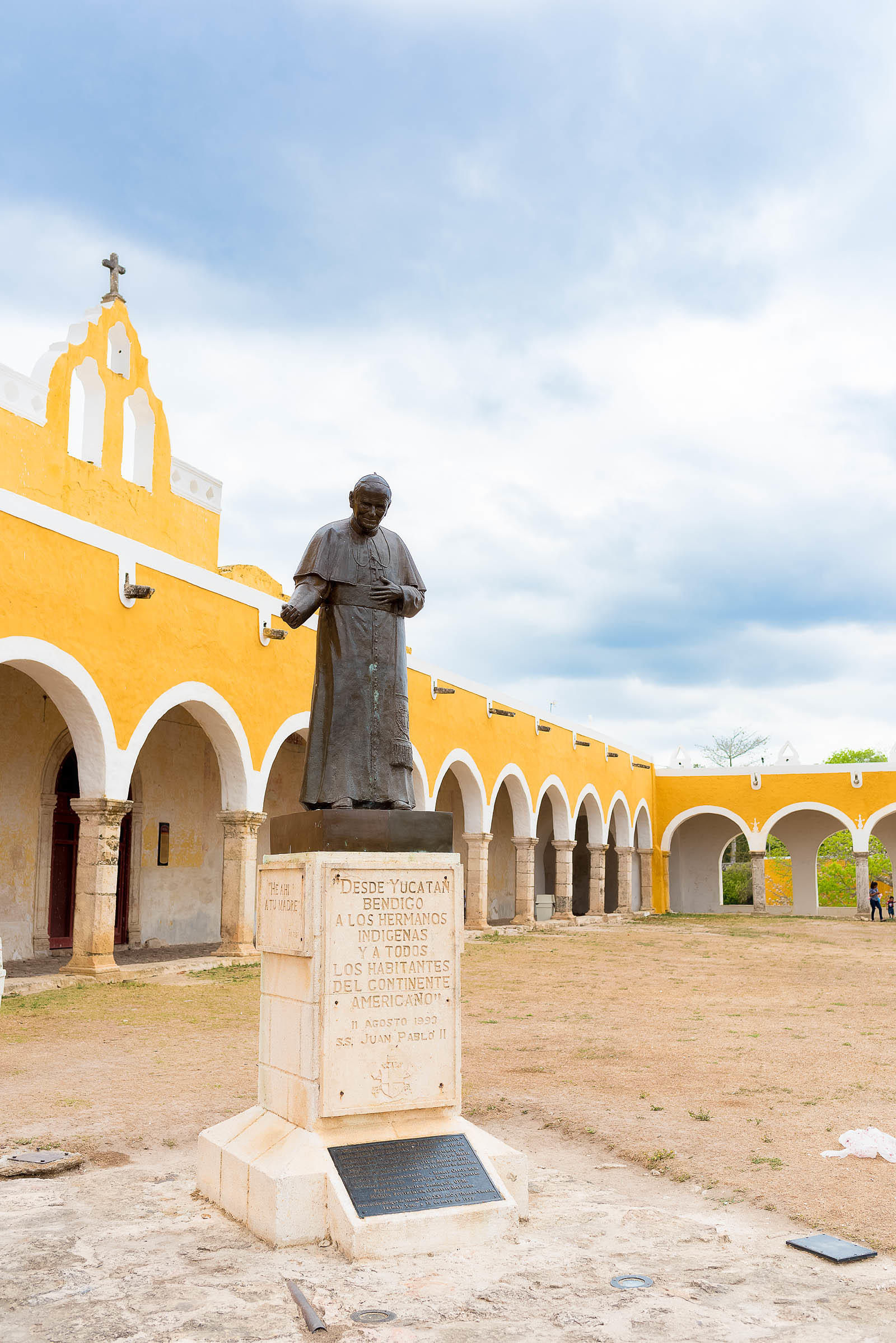 This large atrium here inside the convent is notable too for being the second largest in size next to the Vatican!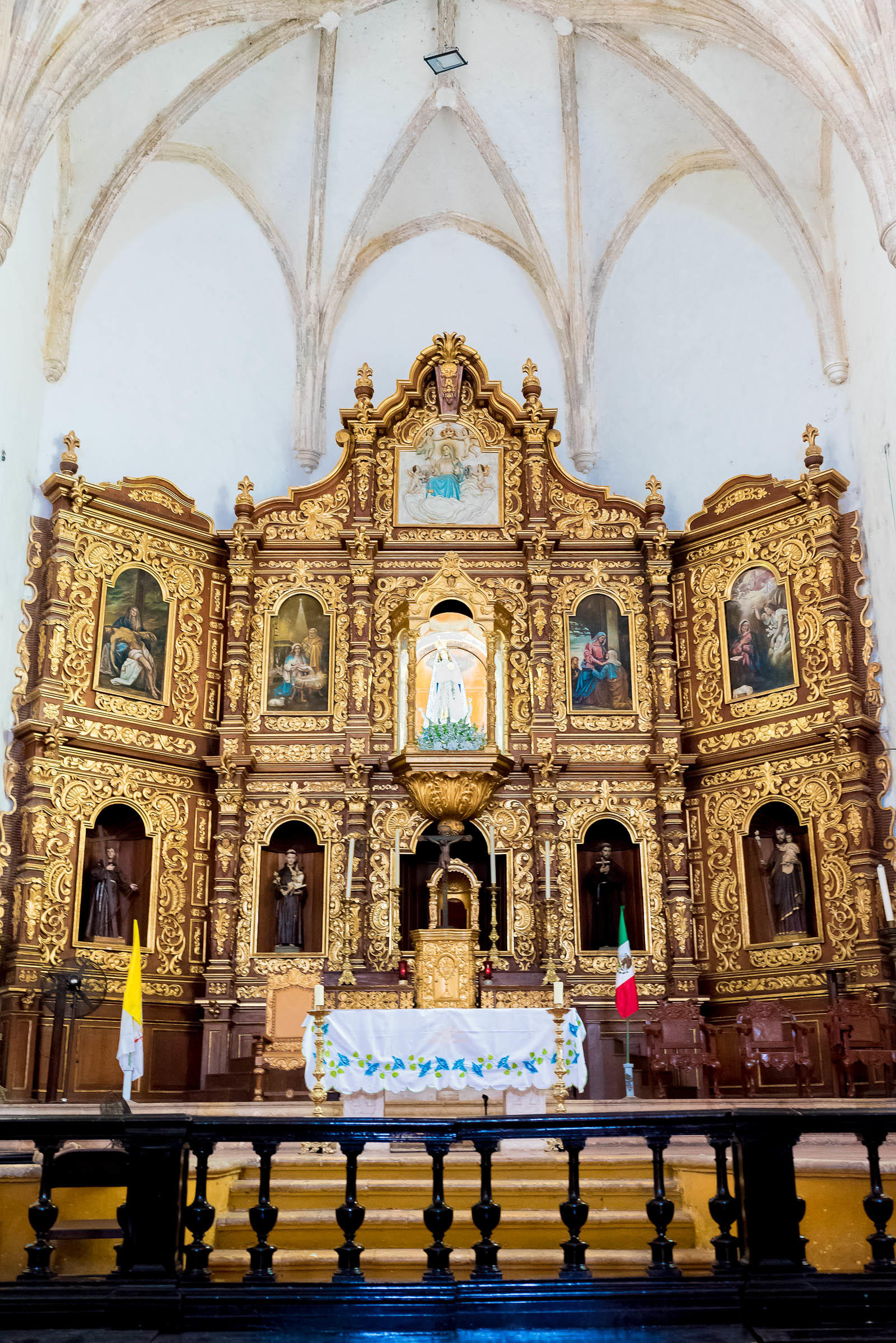 Isn't the altar stunning? The original altar burned in a fire believed to have been started by a candle so this gilded altar was installed in the 40's.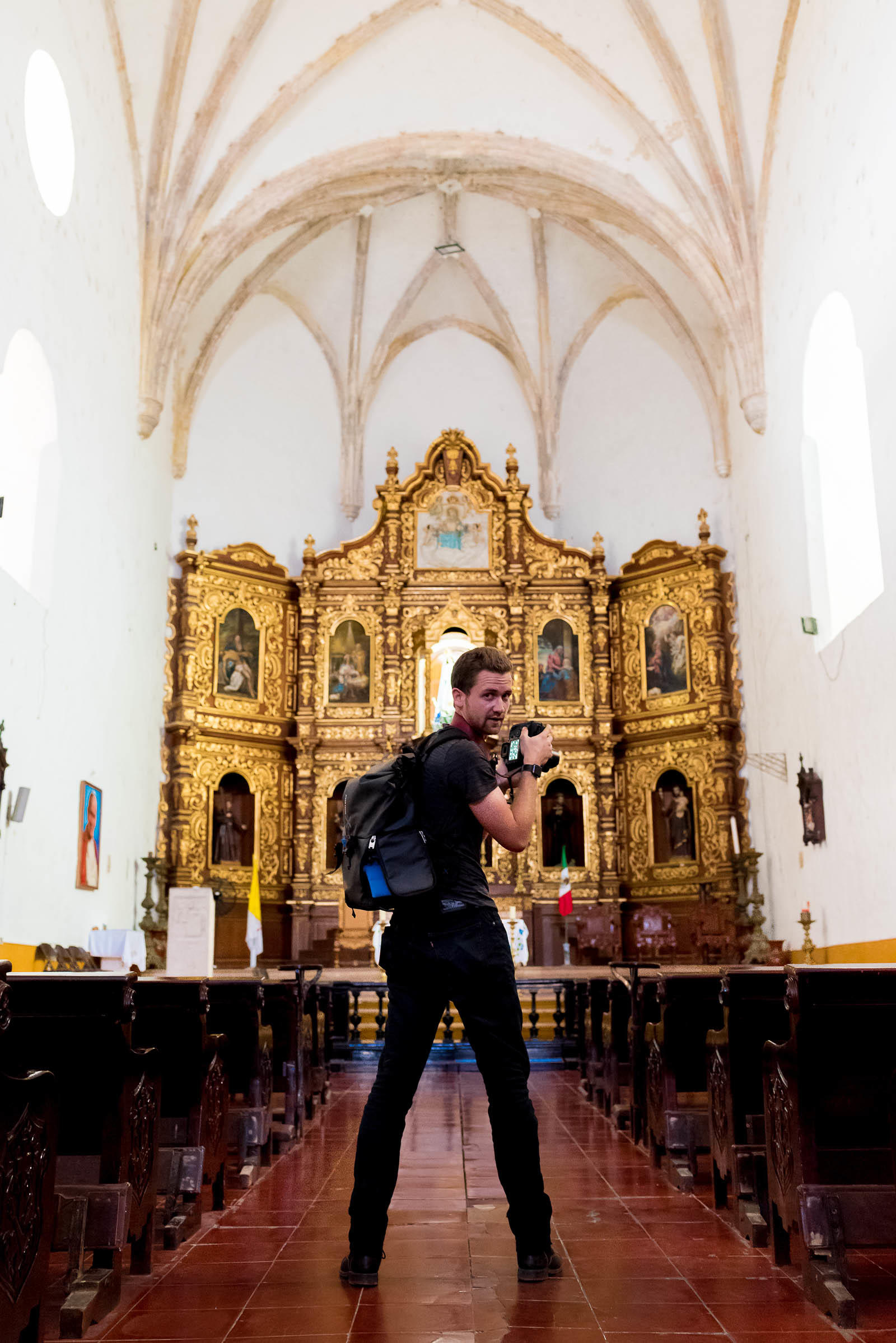 It certainly made for some beautiful photos!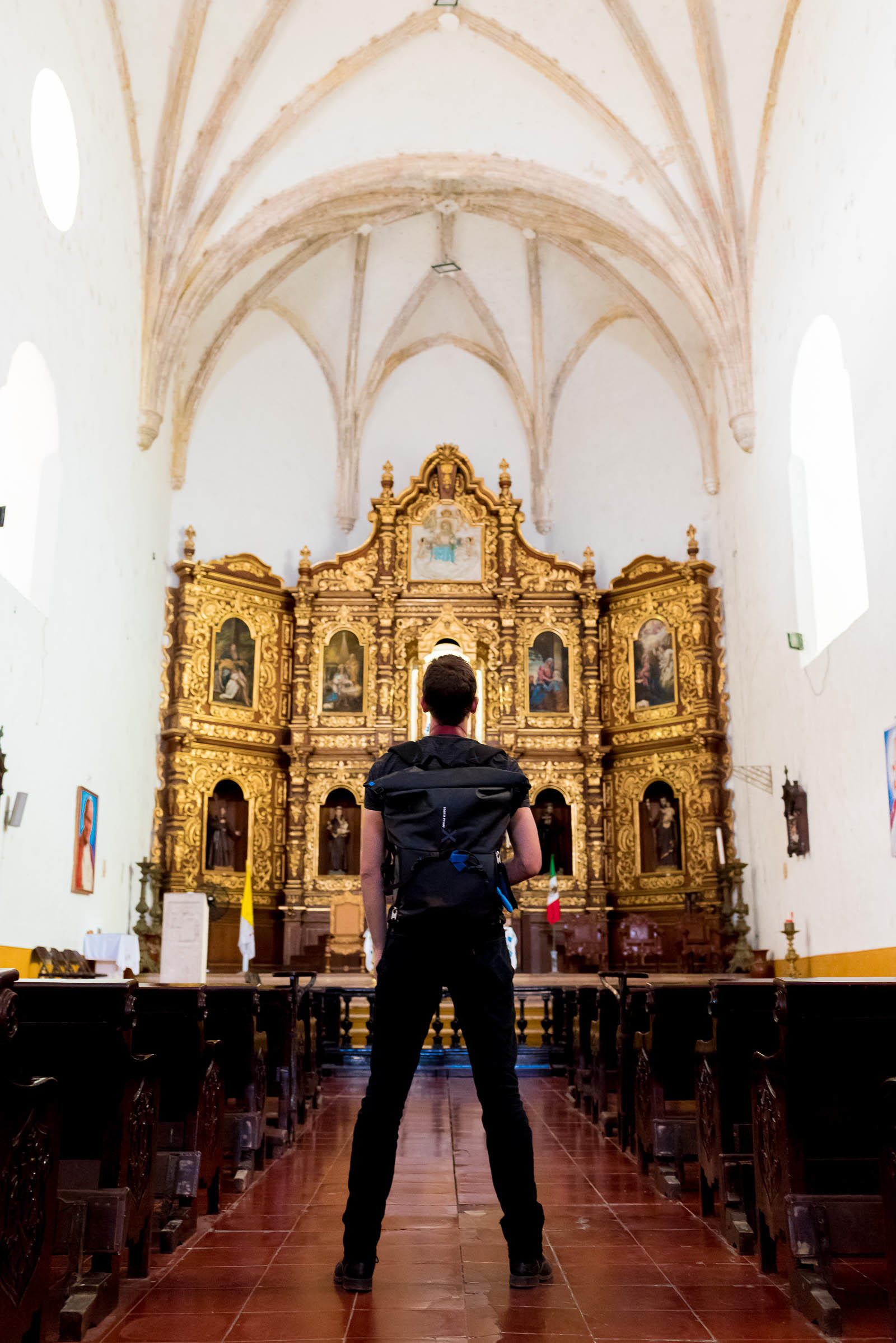 And this shot I did of photographer Simeon may very well be my favorite from our entire trip to Mexico!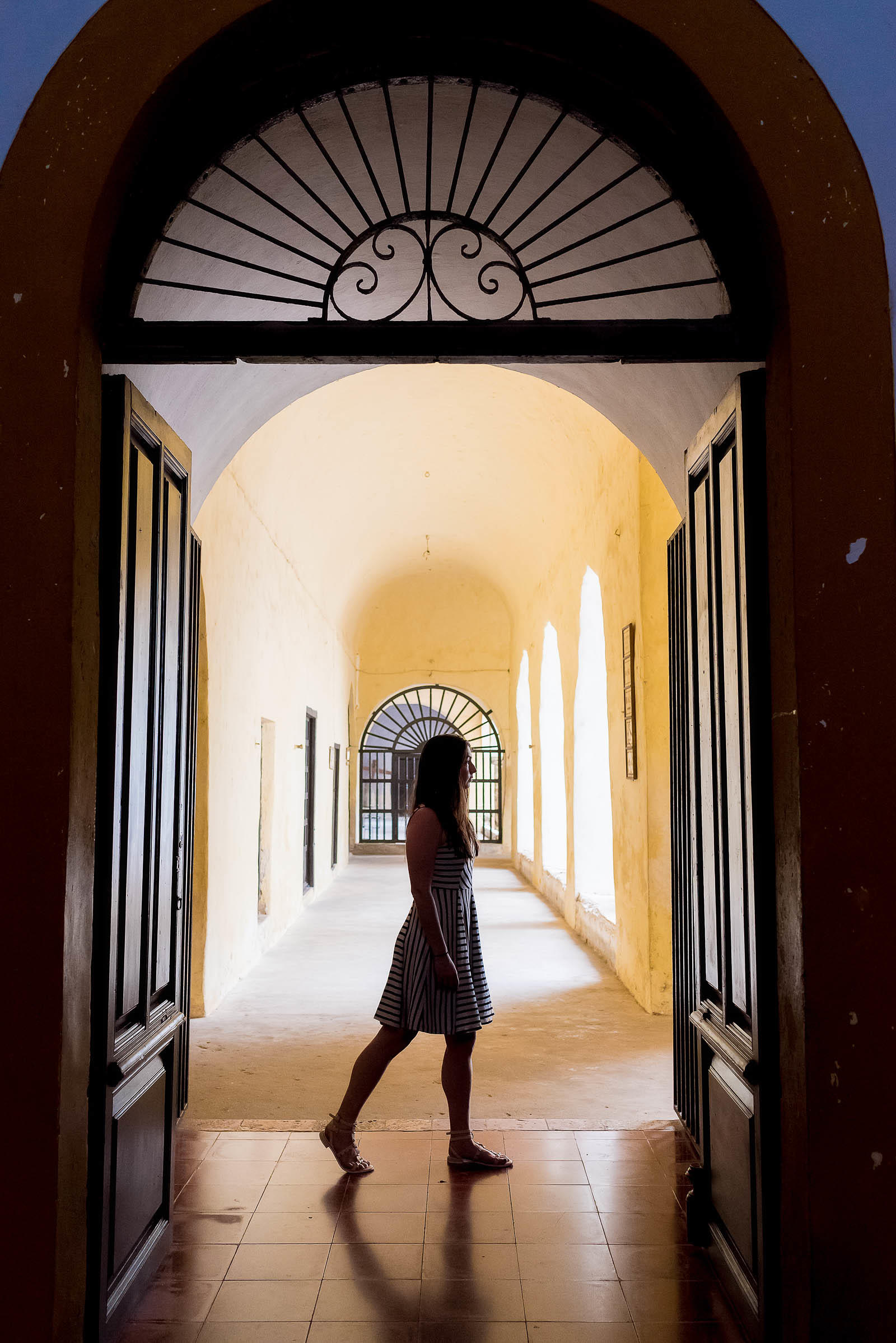 And this shot of Erin walking through the ancient hallways.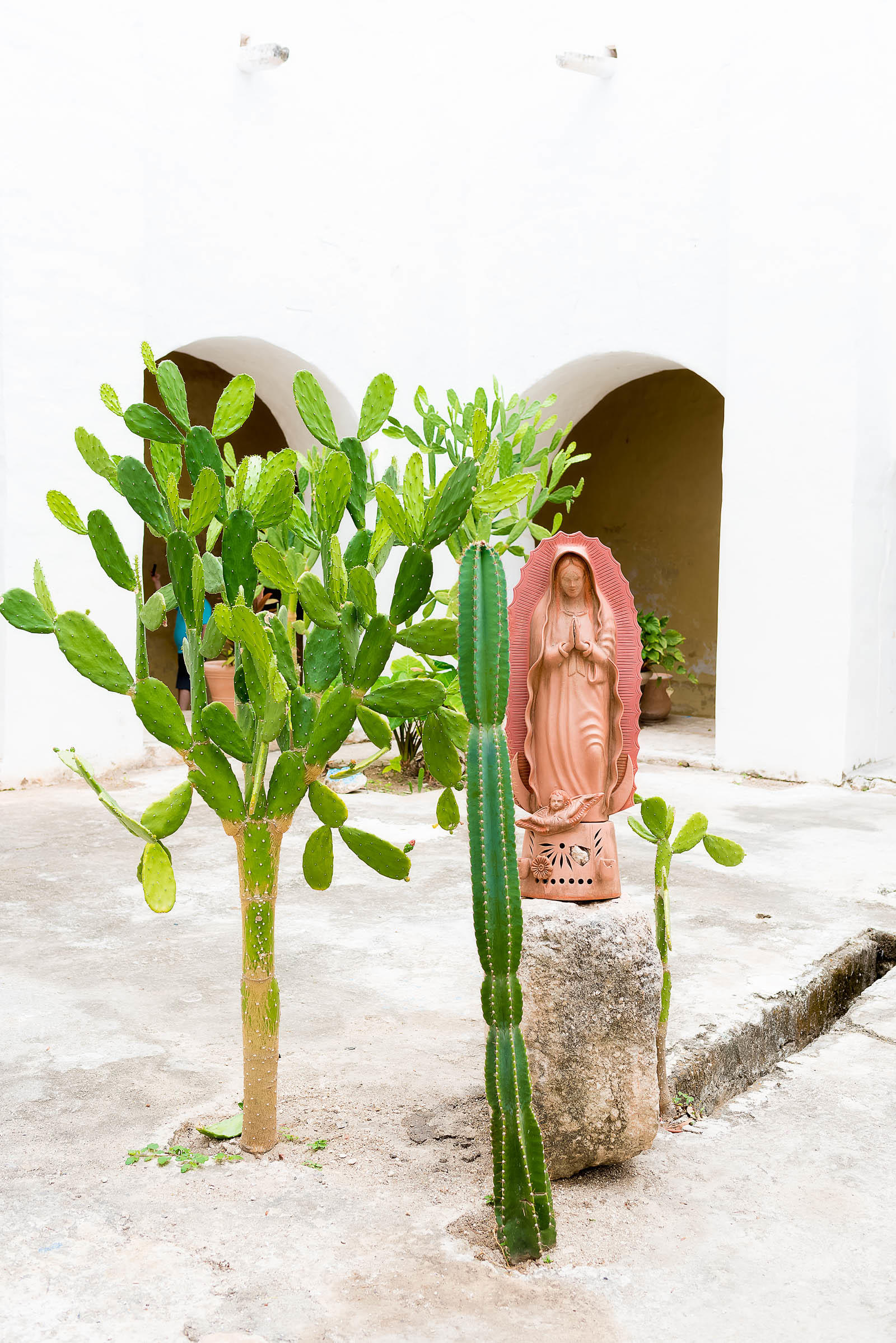 Next to the church there is a lovely garden,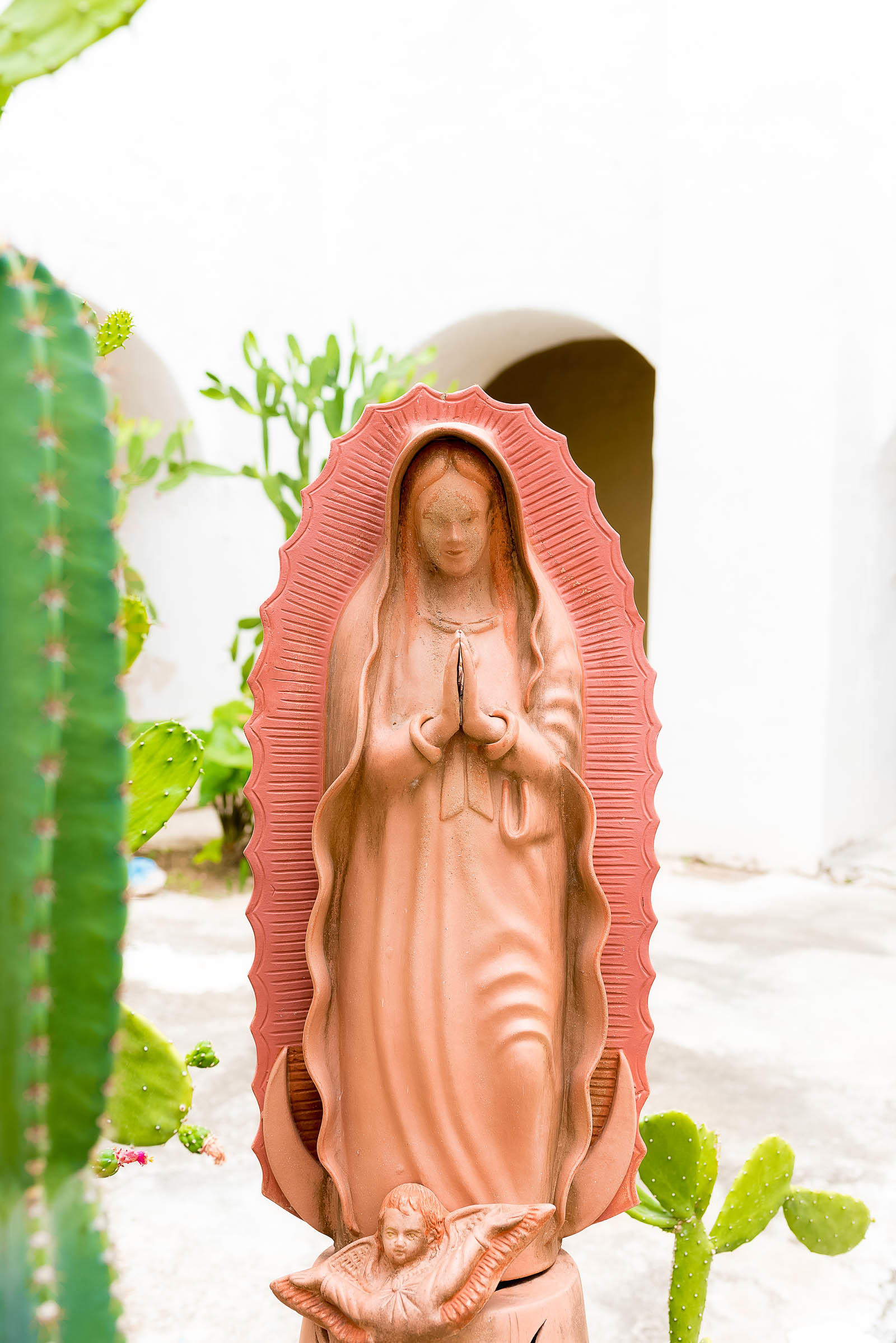 complete with Virgin Mary statues,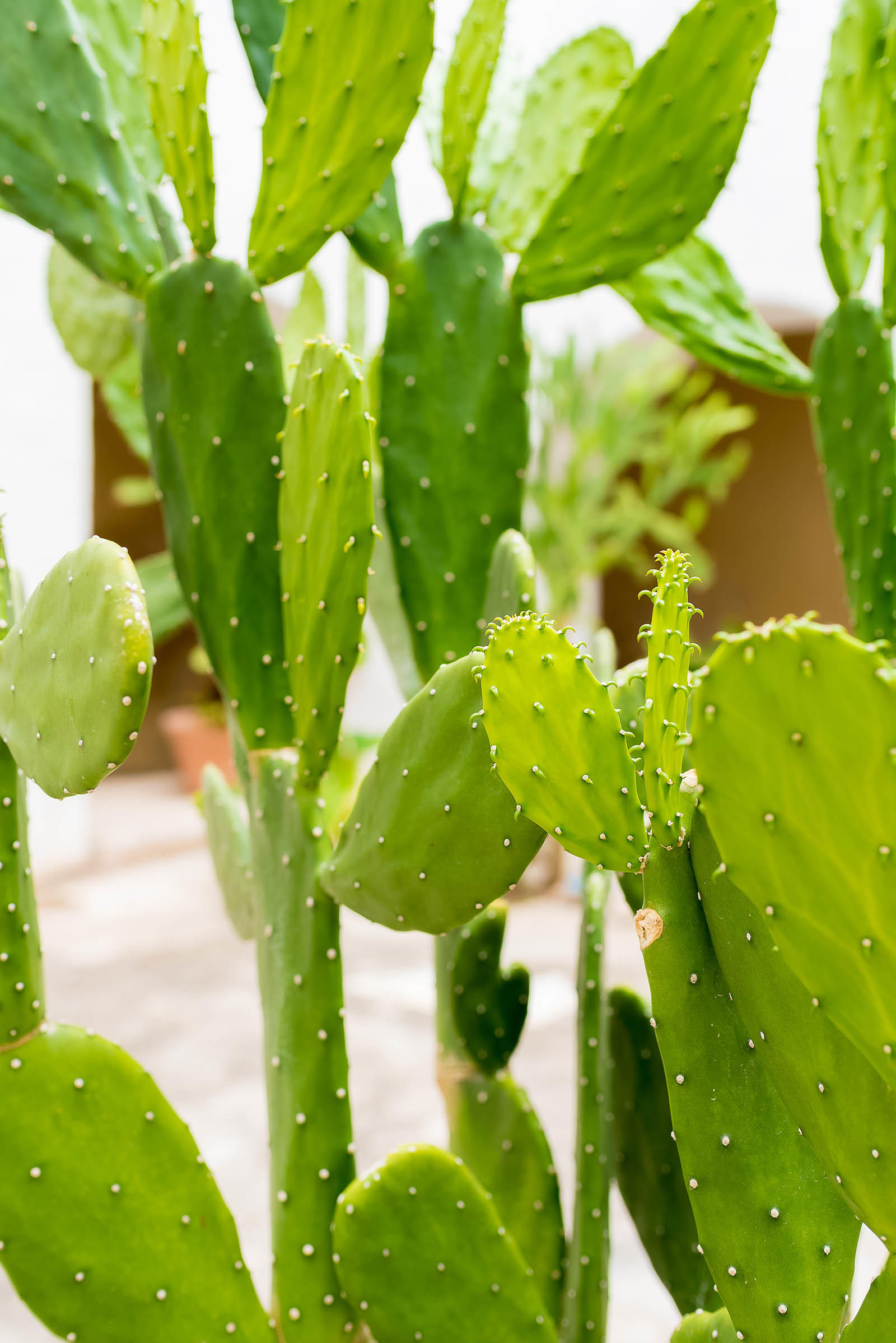 and all sorts of cacti!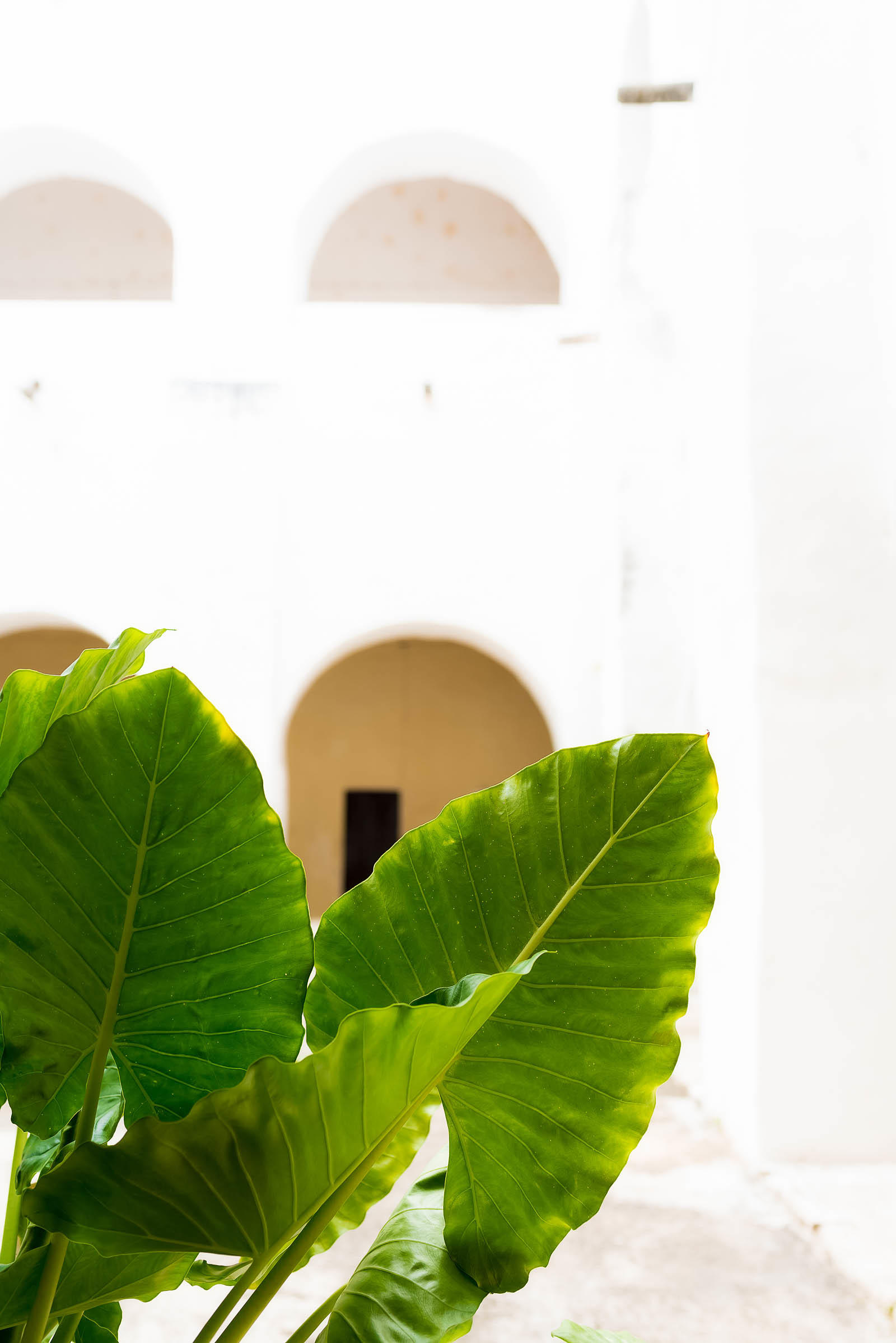 As well as other local foliage.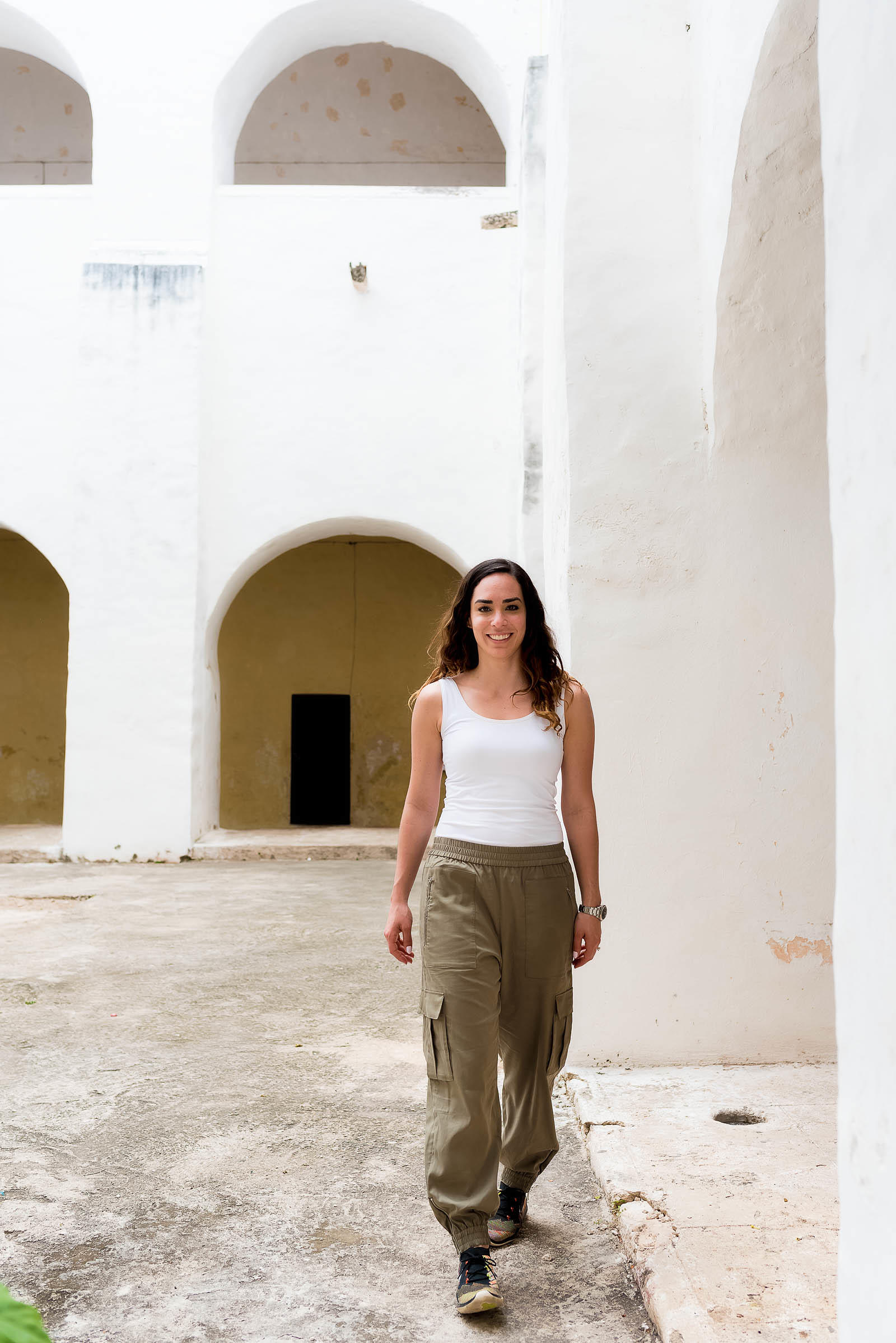 Which we spent quite a bit of time in exploring and shooting.
Hi Ana!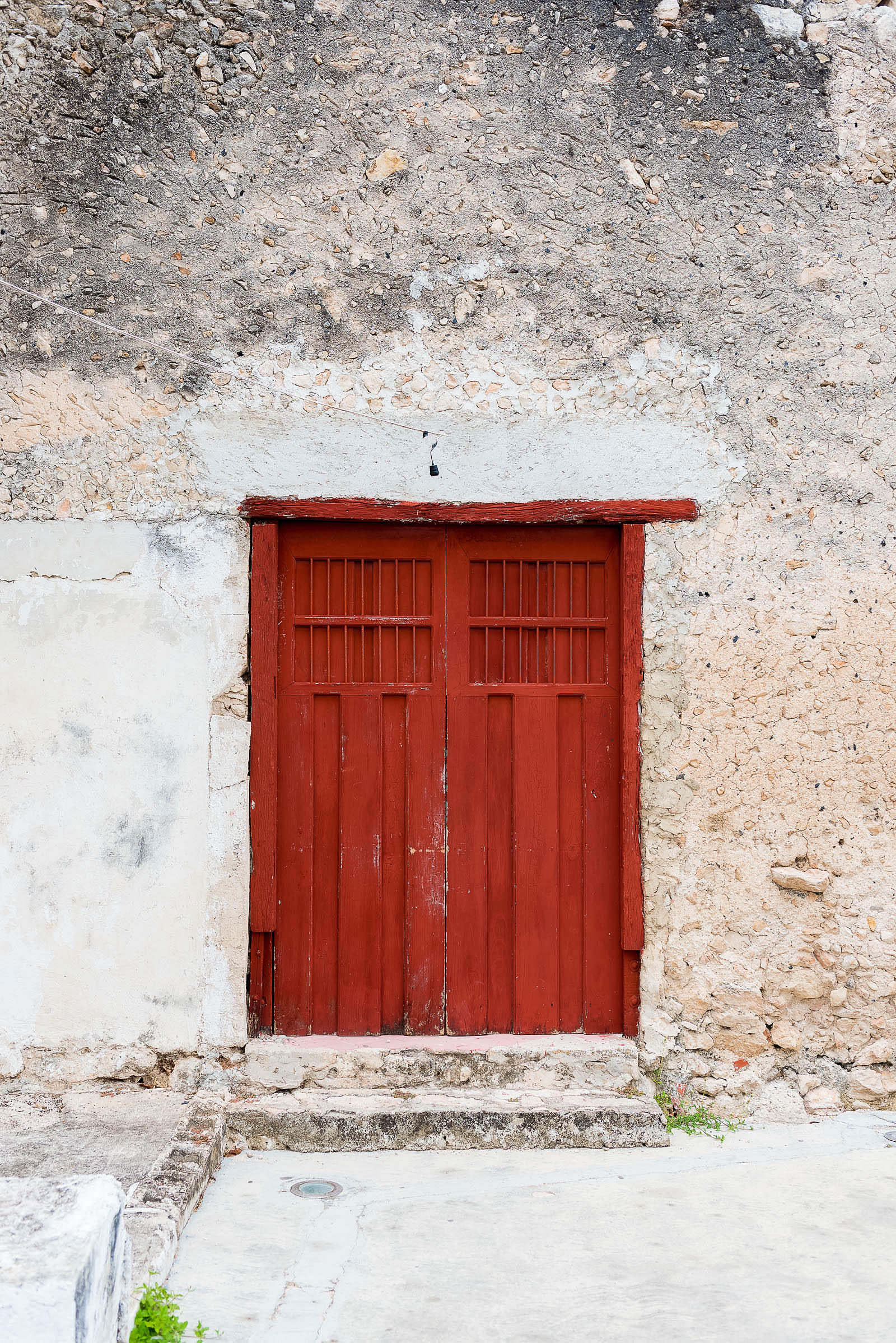 The rest of the convent is just as beautiful to walk through.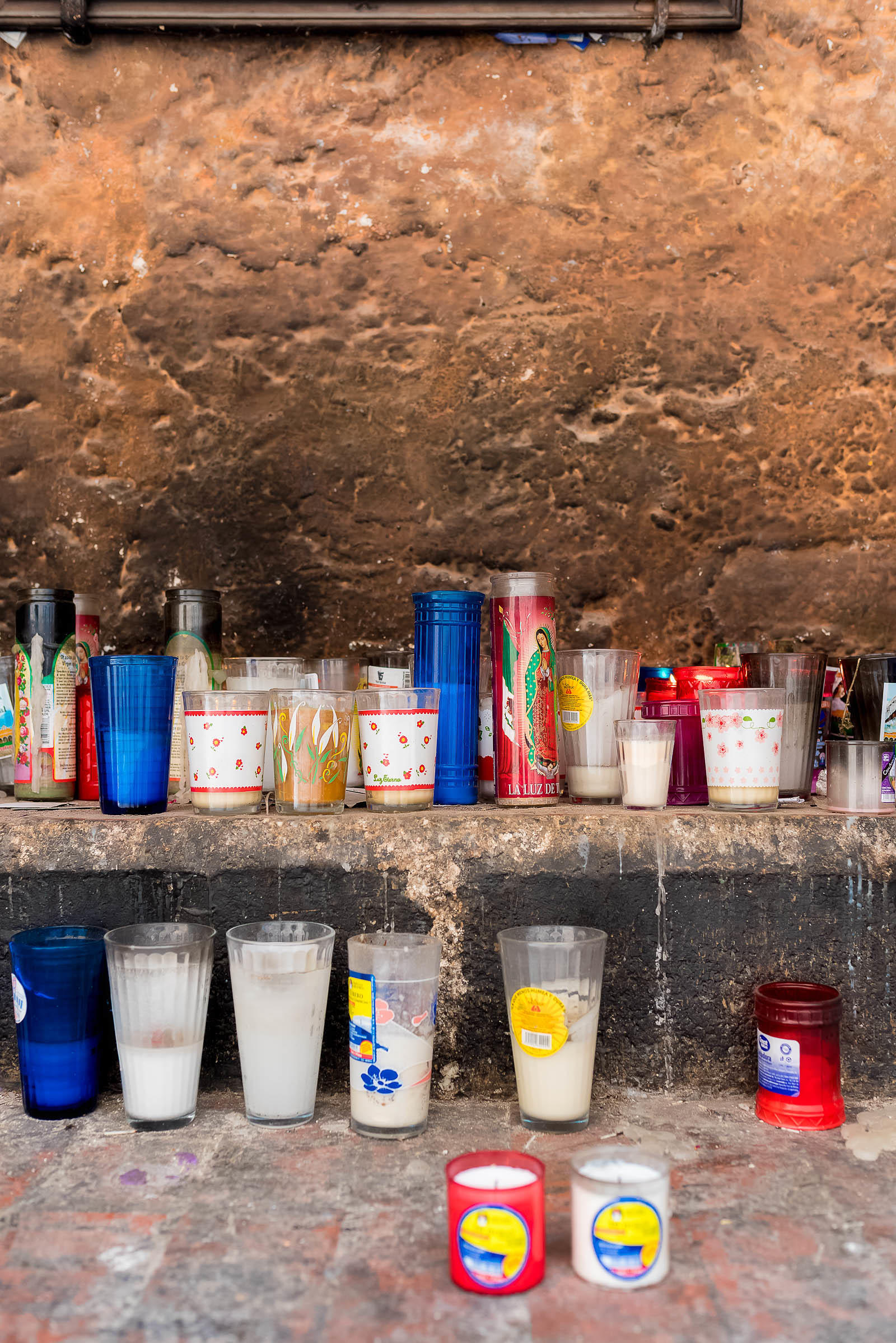 And there are several places with rows of prayer candles outside the church as well.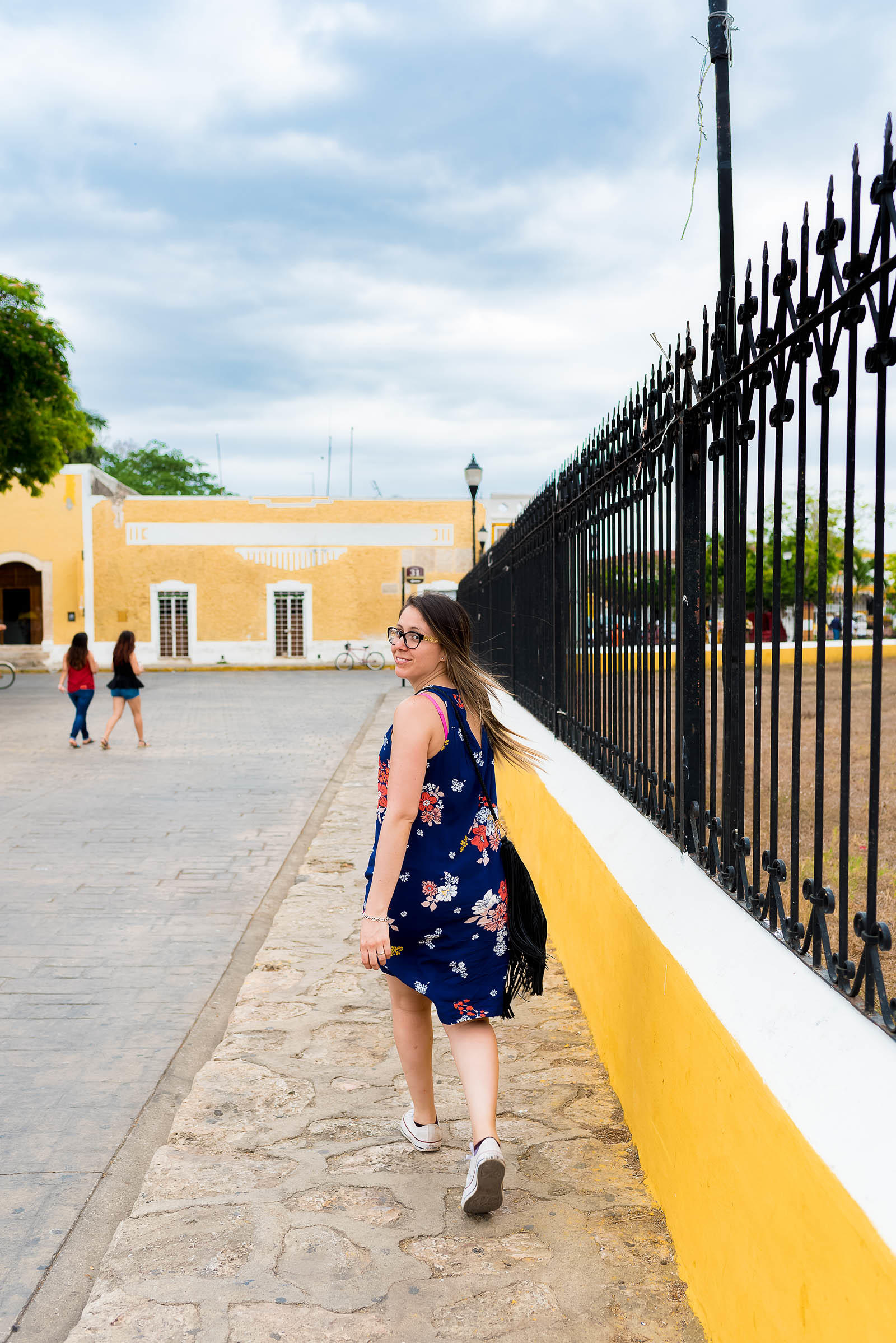 Afterwards we walked through the center of the town (thanks for leading the way, Sofía!).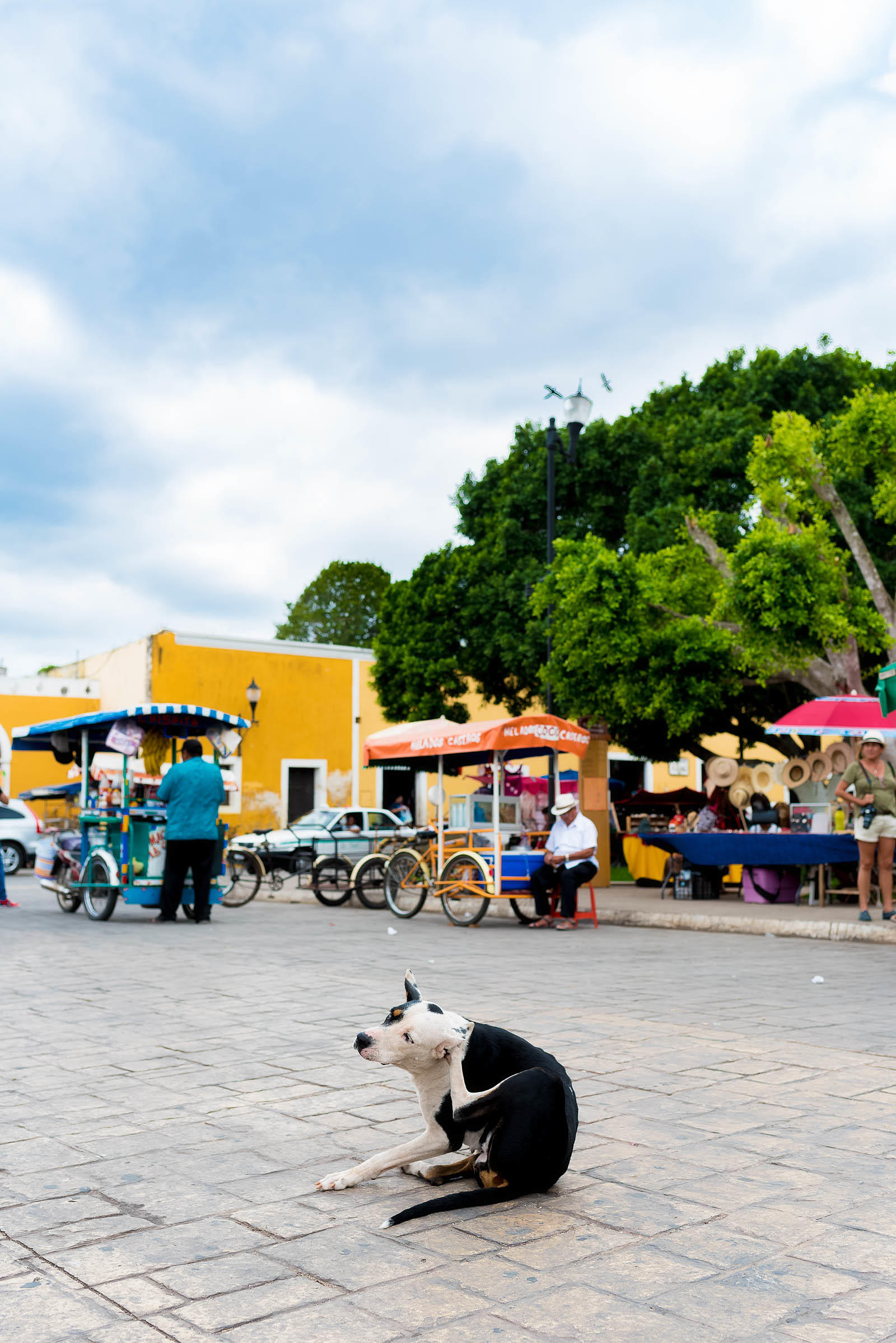 Meeting a few adorable local residents along the way.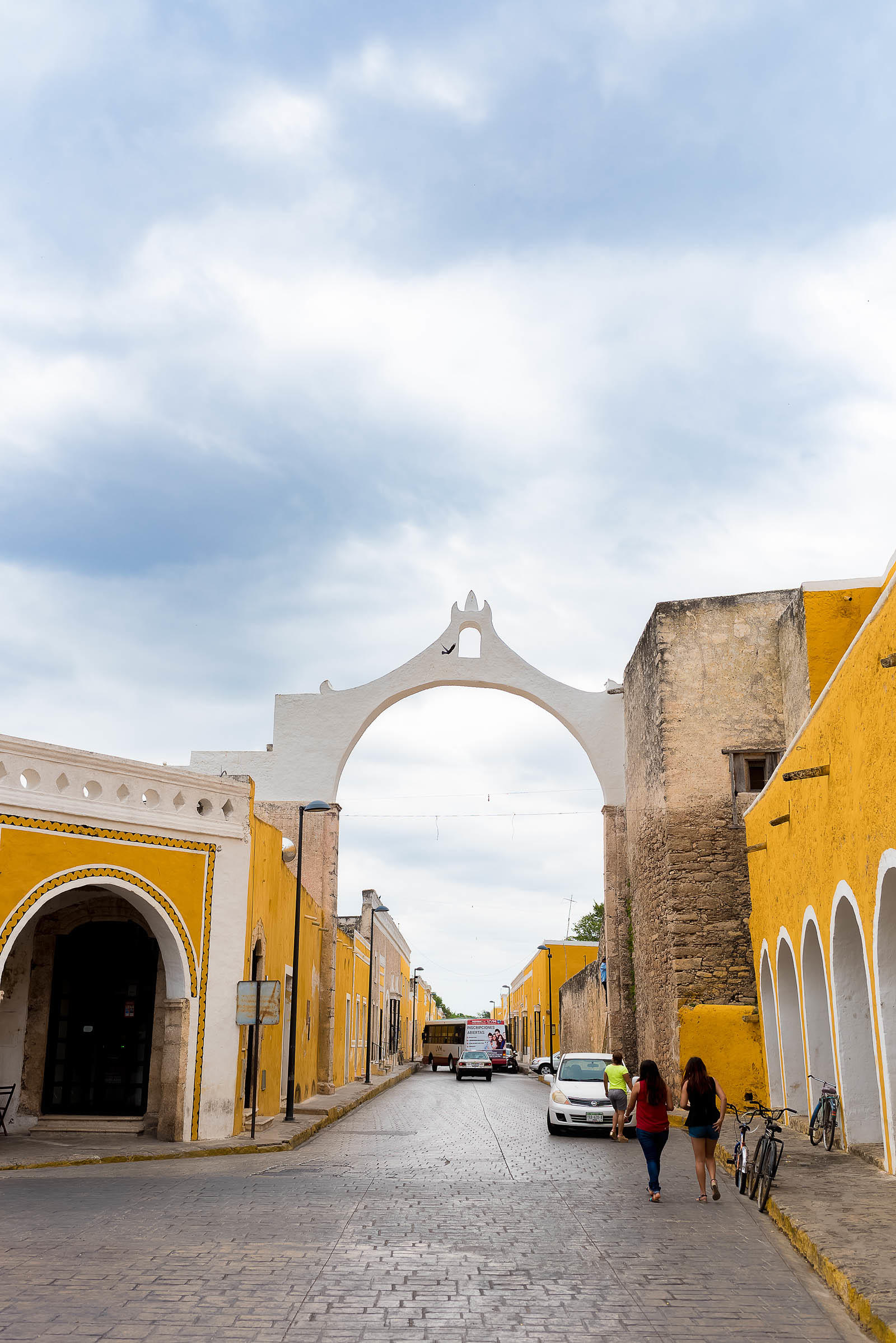 And making our way through this amazing grand archway through the older parts of town.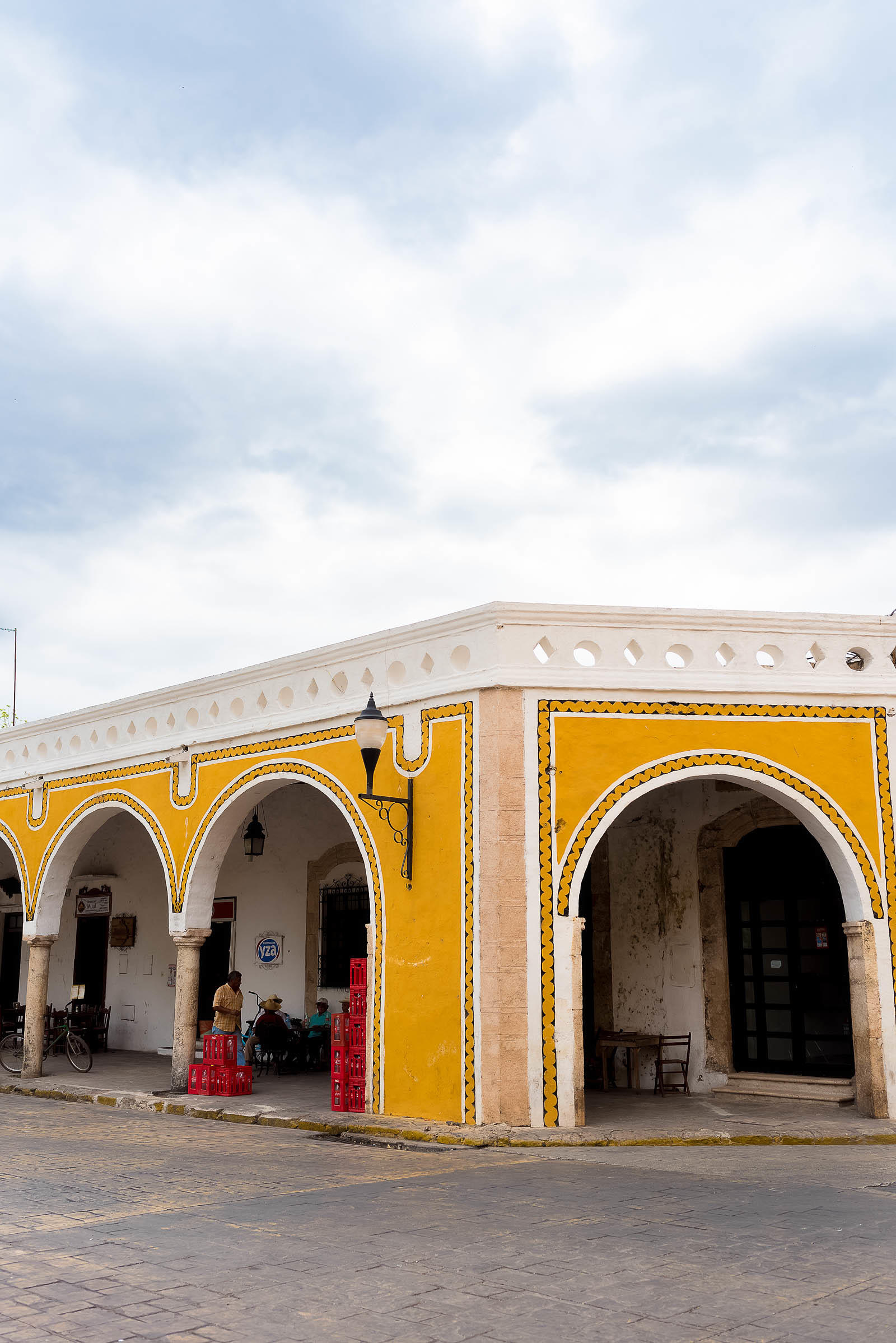 Past stunning yellow building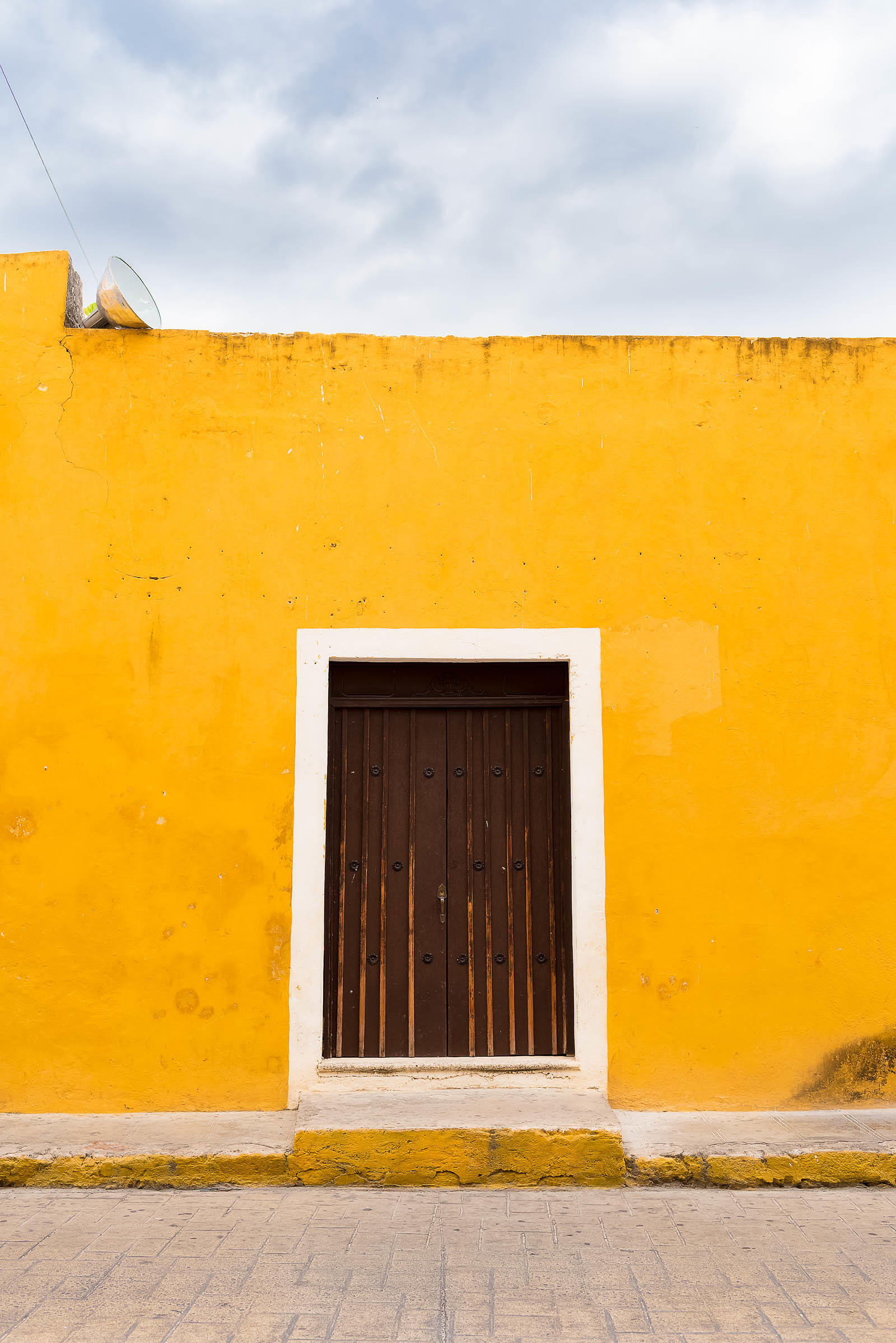 after stunning yellow building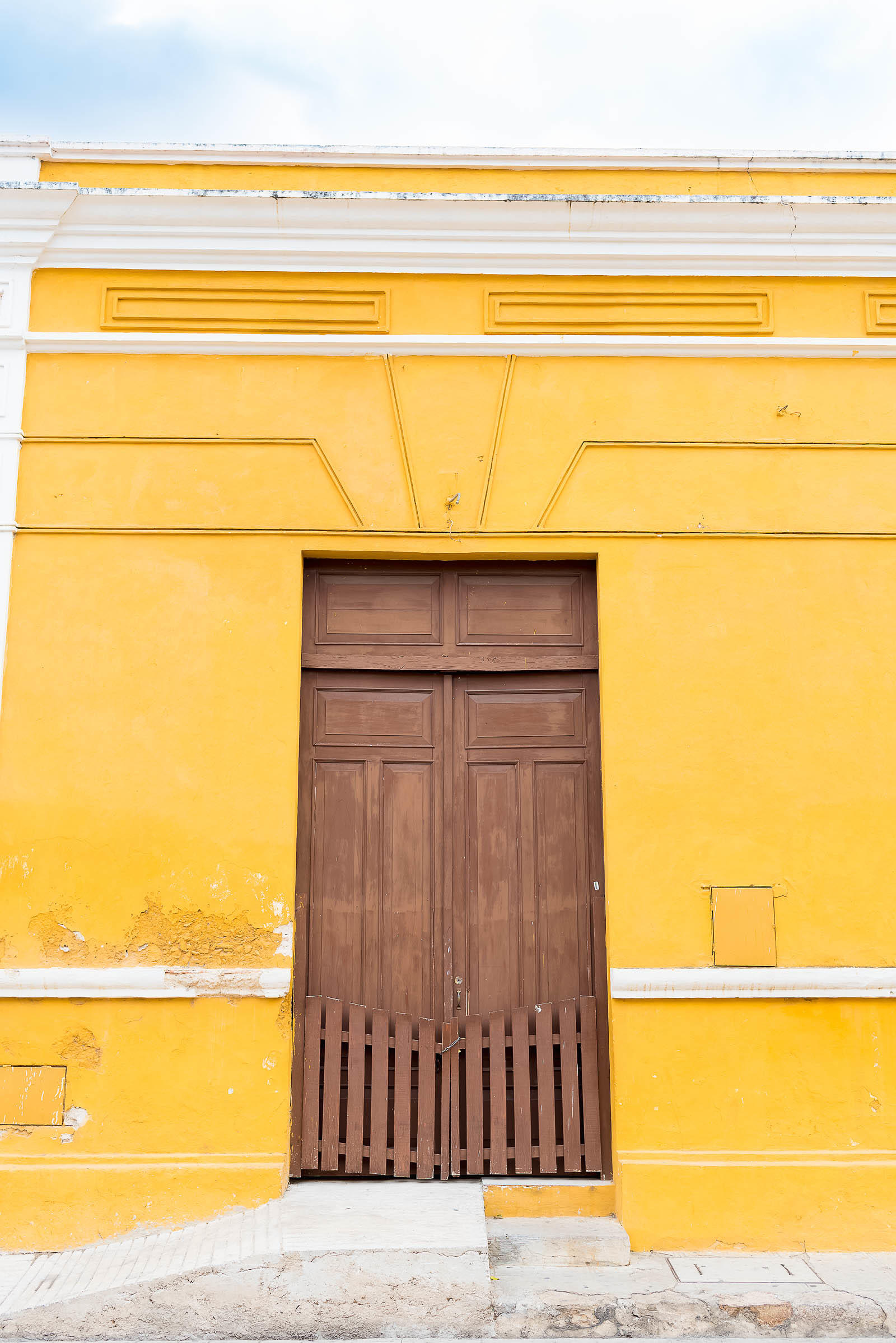 after stunning yellow building.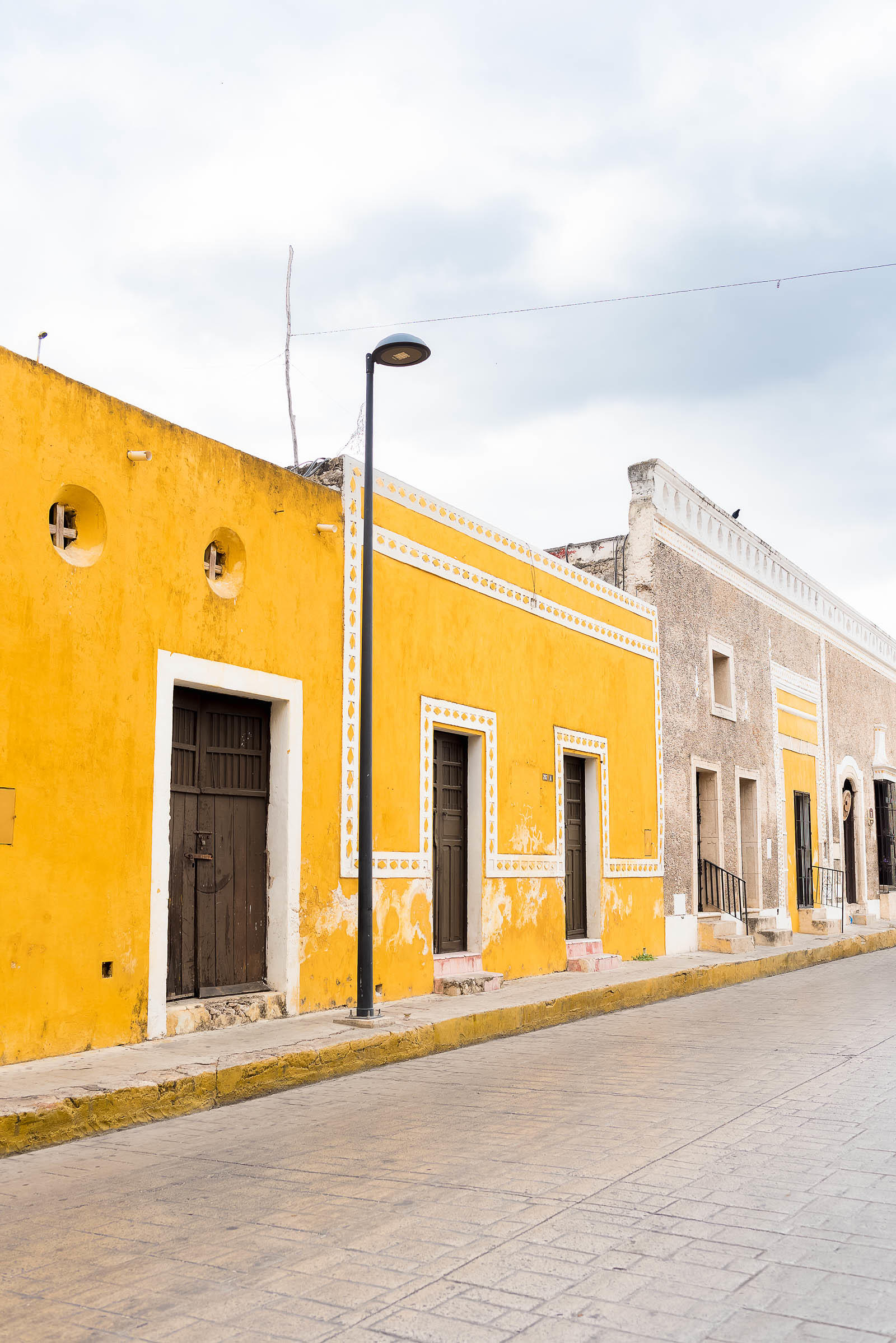 Aren't the borders on some of these houses amazing?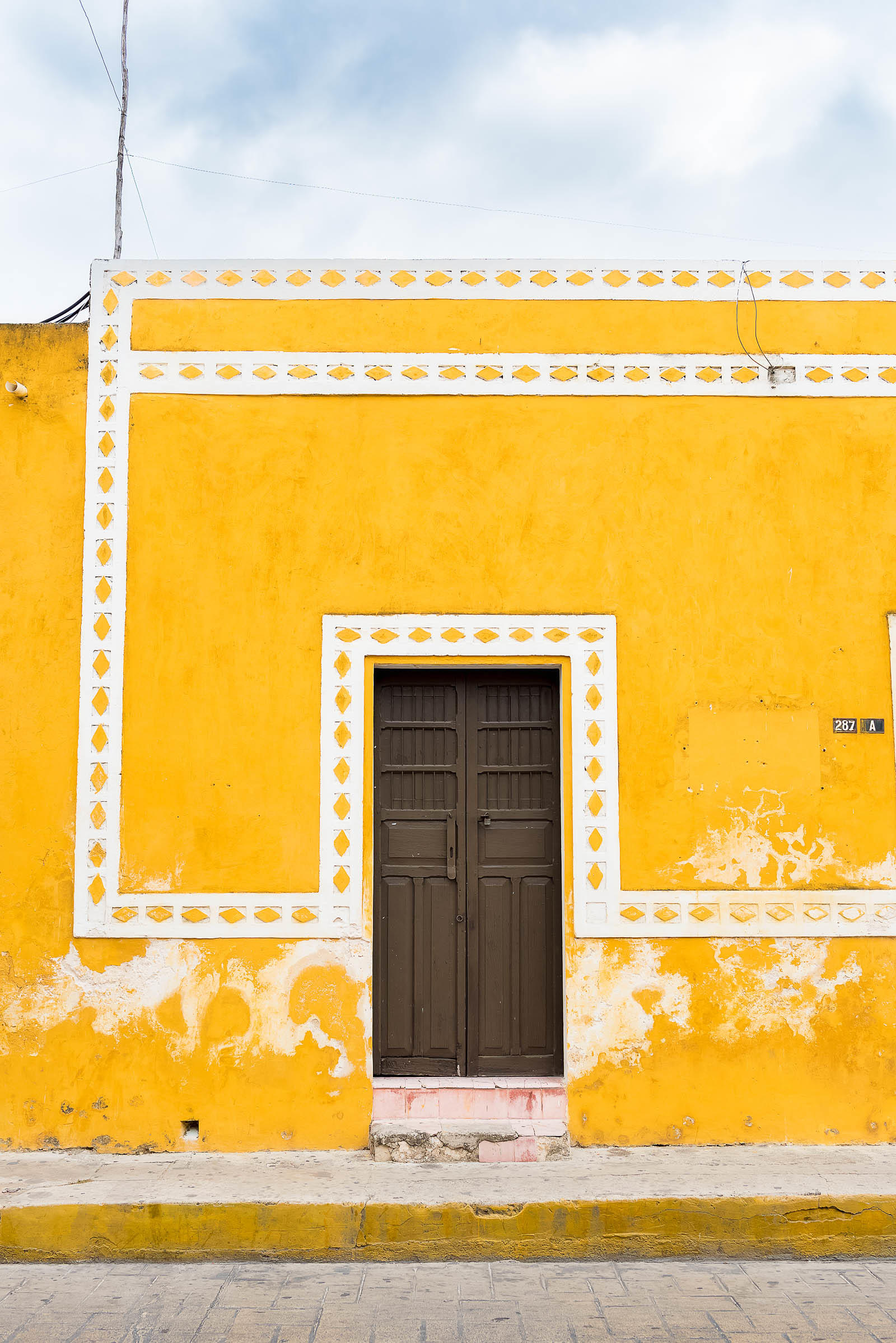 I wish I could find architecture like this back home!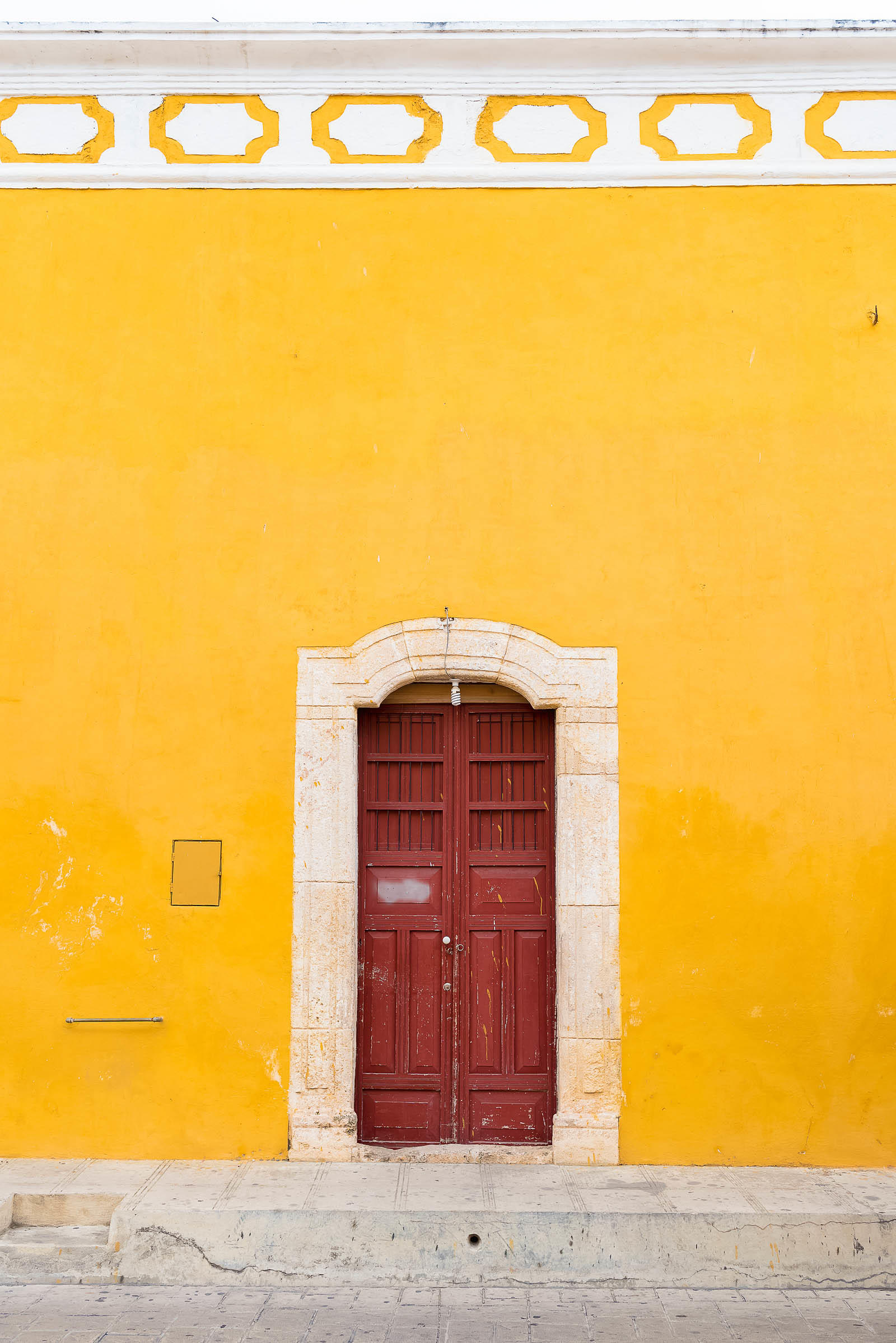 Especially some of these stunning old doors.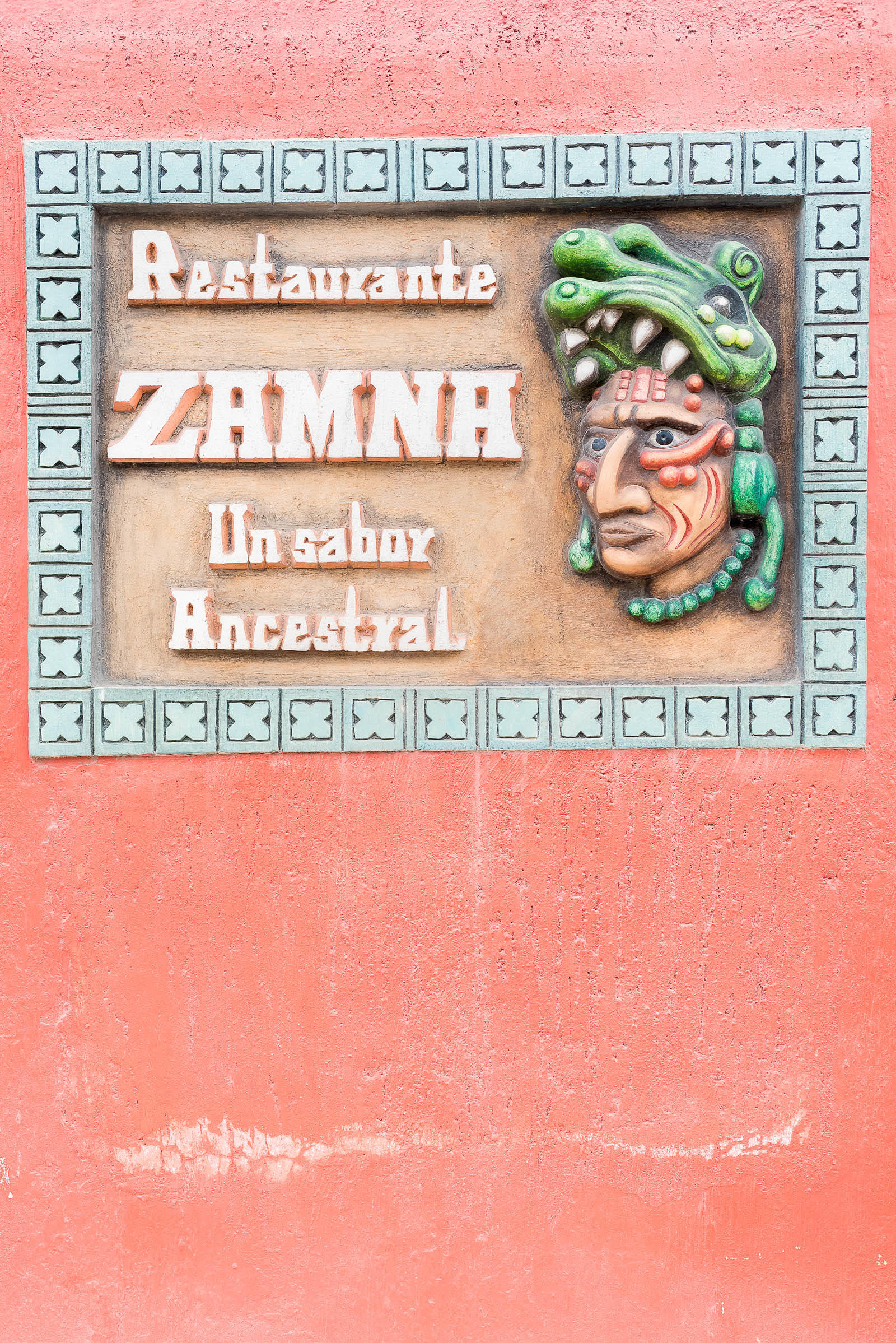 Eventually we arrived at our final destination in Izamal — Restaurante Zamna.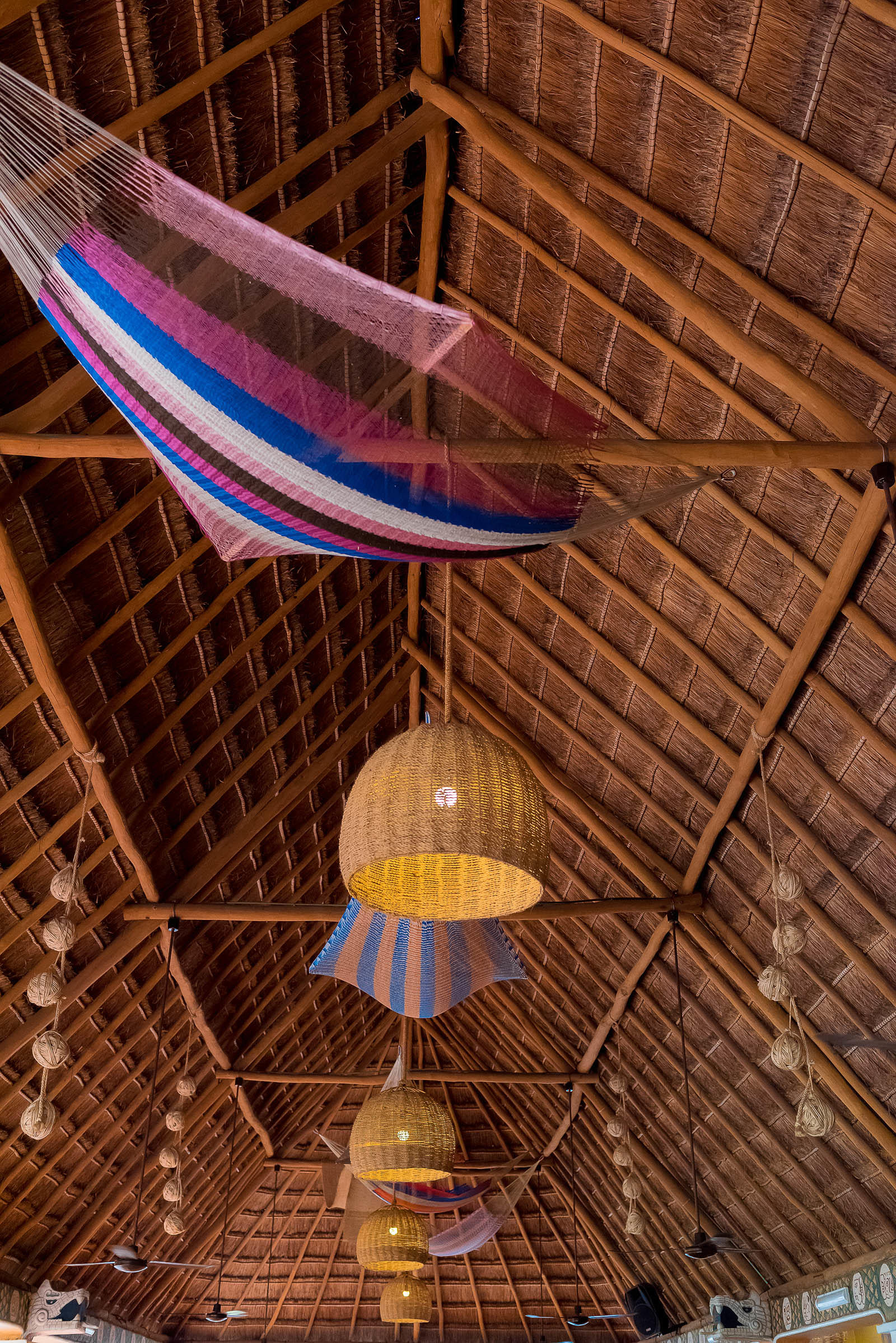 The interior of this restaurant is gorgeous, with plenty of wicker lamps and hammocks hanging from the open-air ceiling.
We started with rounds of Micheladas (one of my favorite foods in Yucatán),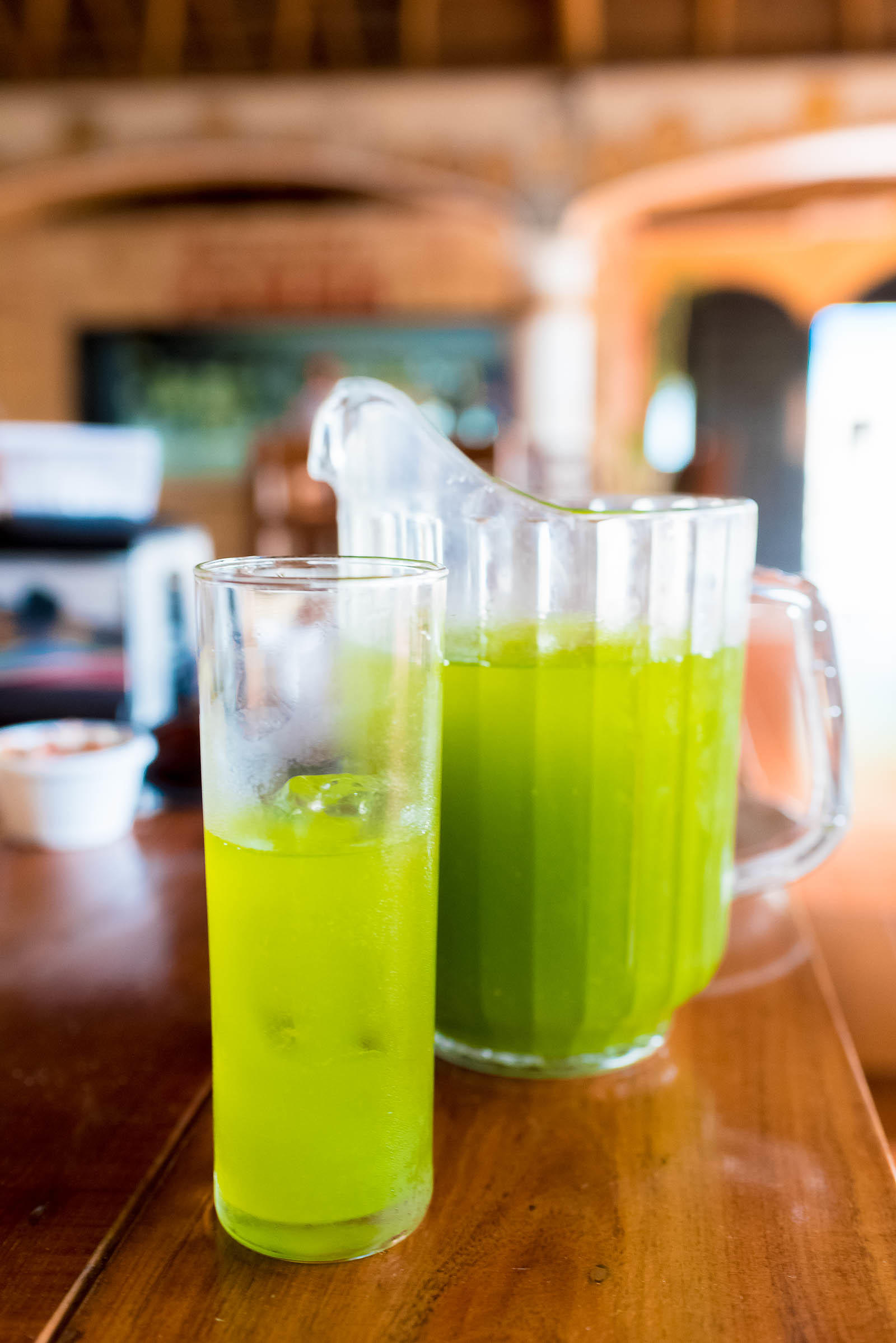 and large pitchers of Chaya Water — one of the most refreshing drinks you can try!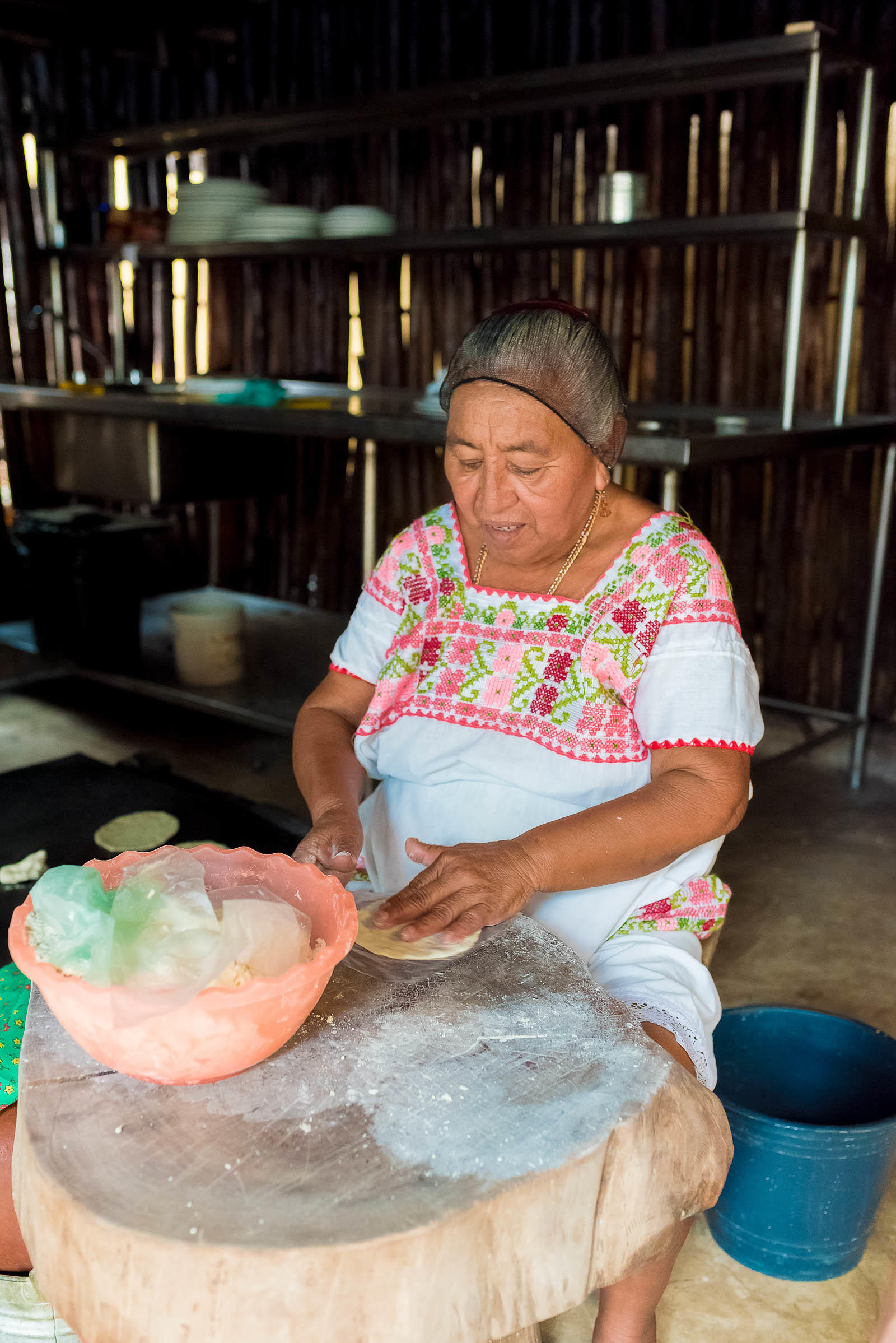 In the back Zamna has a hut where fresh tortillas are made to order — a very rare thing to find these days in Mexico and well-worth seeking out.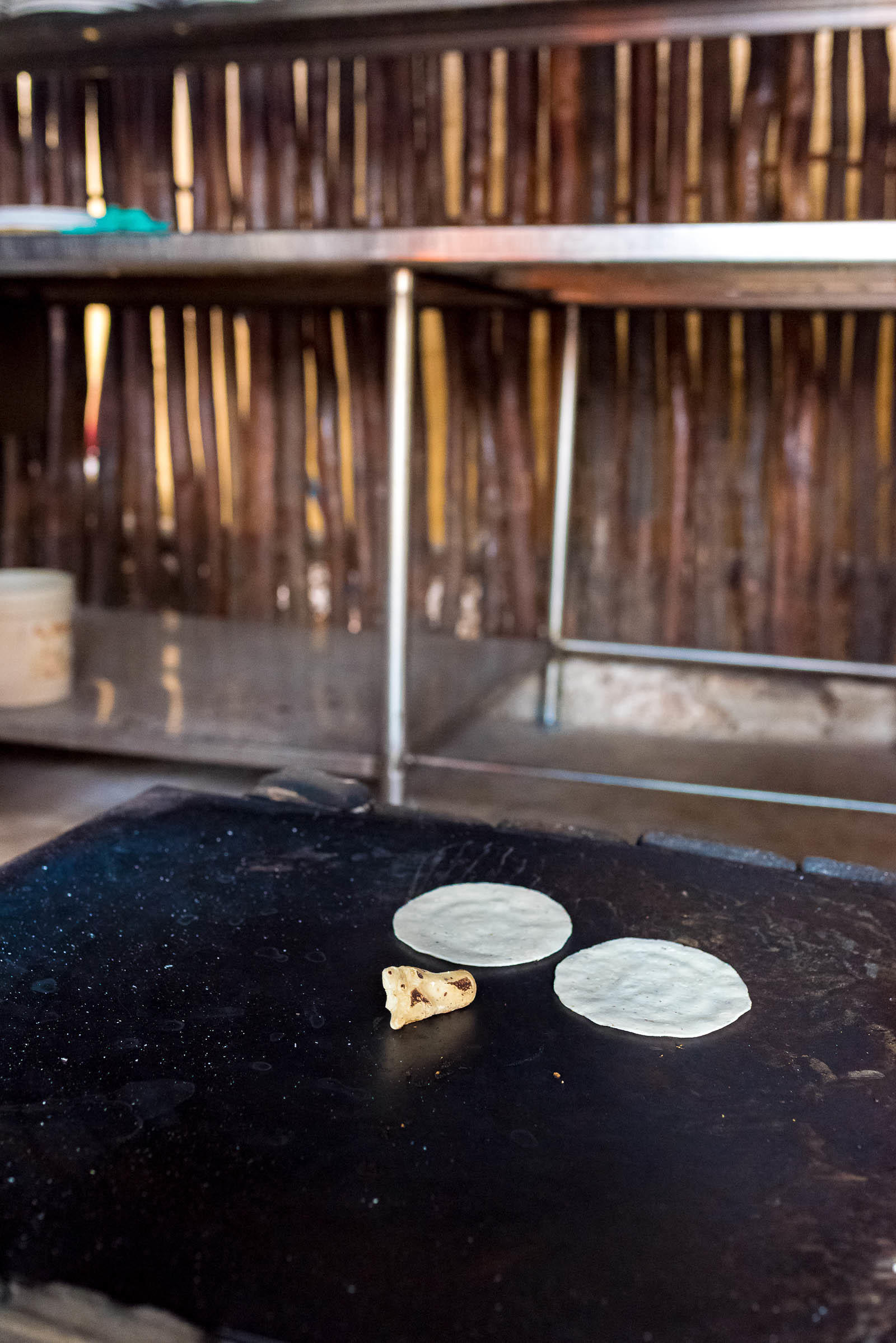 Especially because of how fresh the tortillas TASTE!
We started our meal with chaya empanadas filled with creamy queso,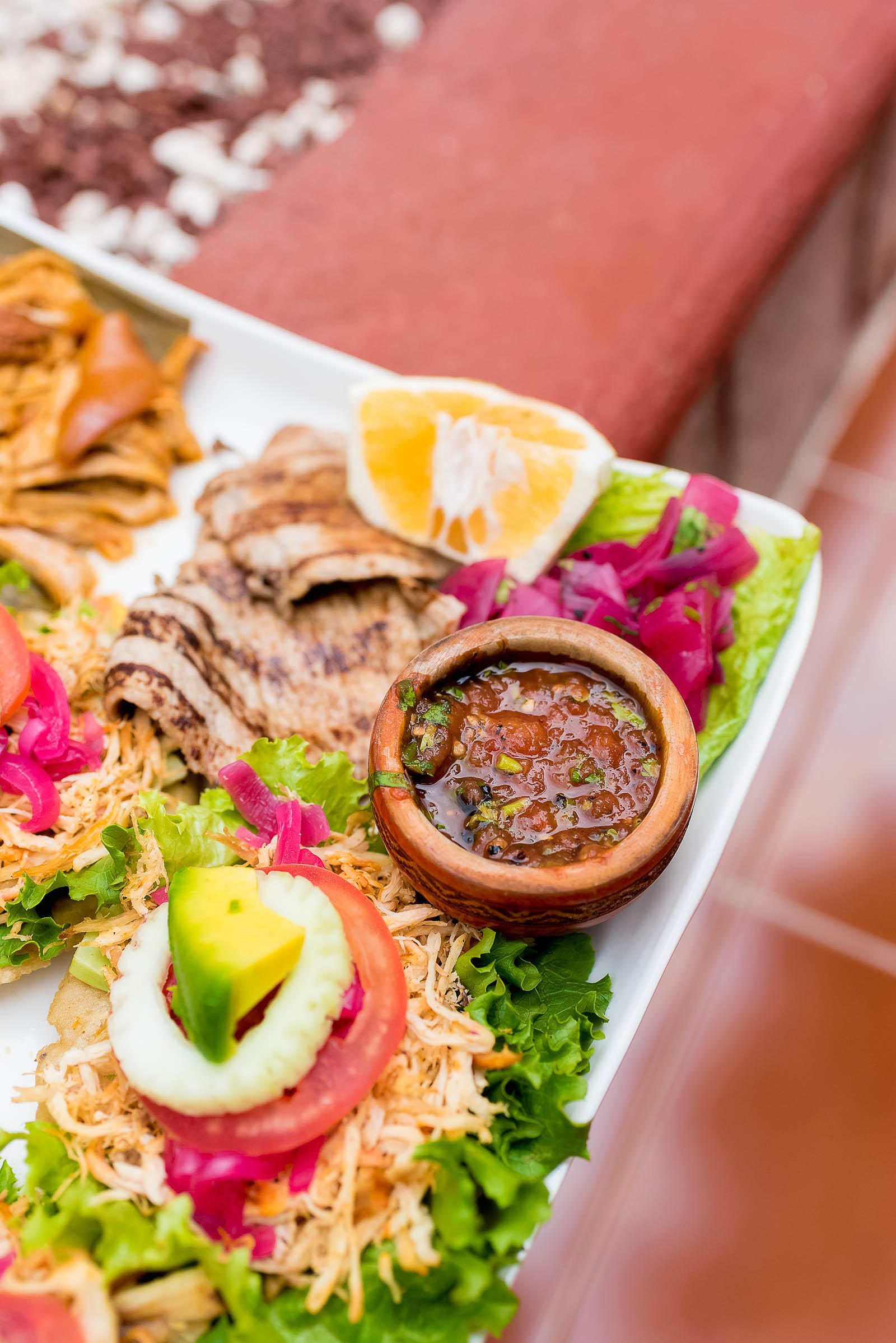 plenty of rounds of fresh salsas,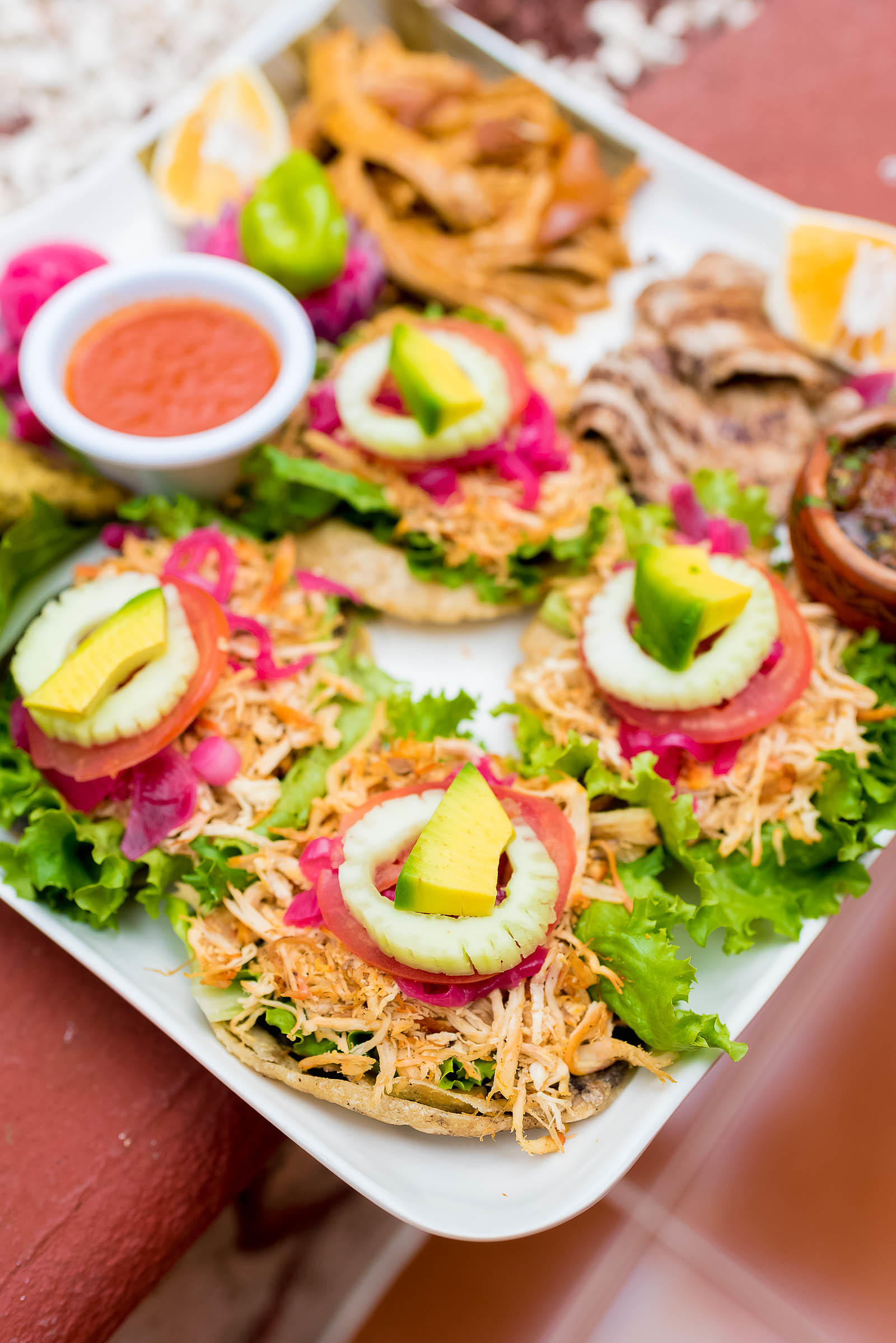 and some delicious tostadas!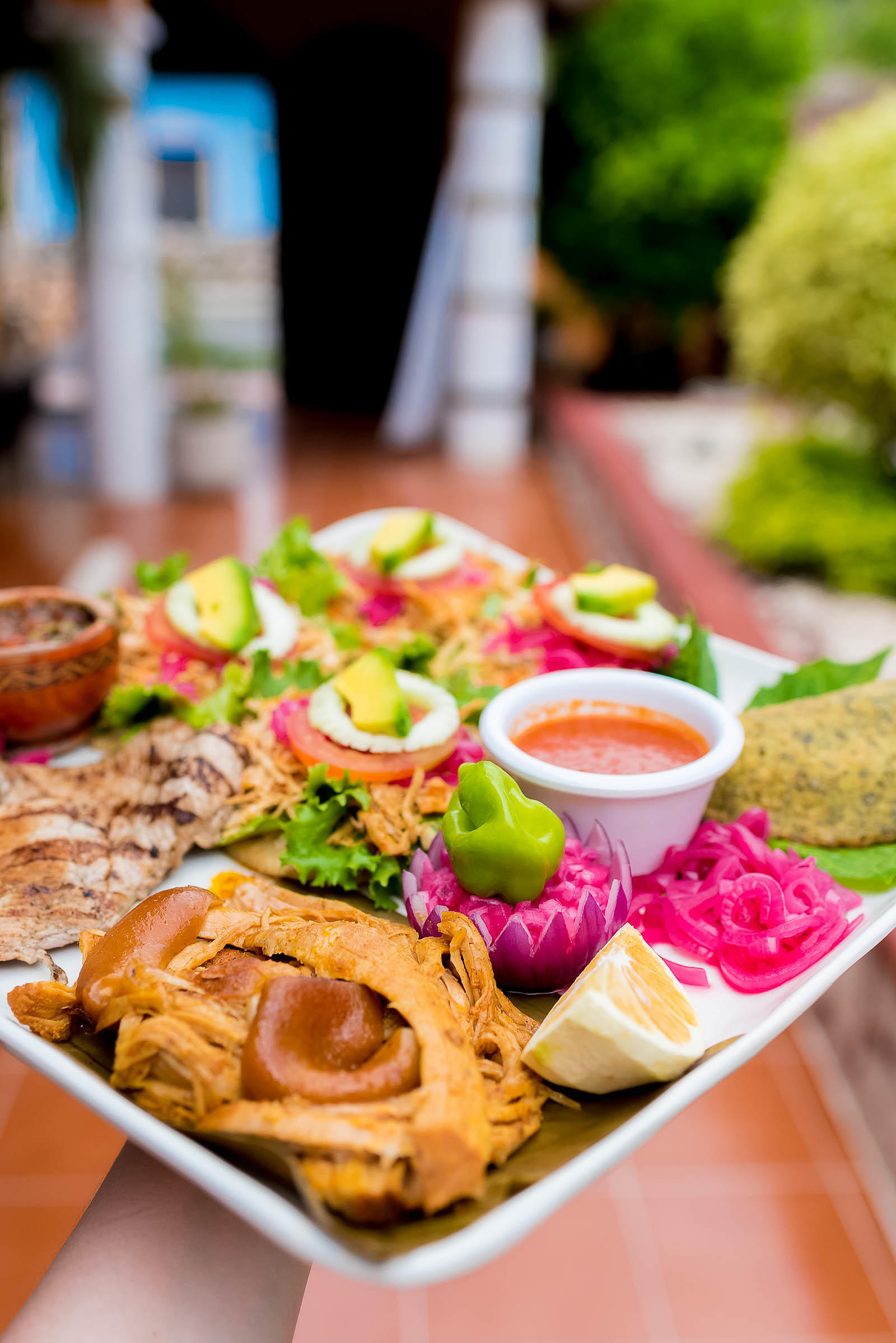 Everything was presented with delicious pickled onions and some vibrant green hot peppers which we were warned not to eat.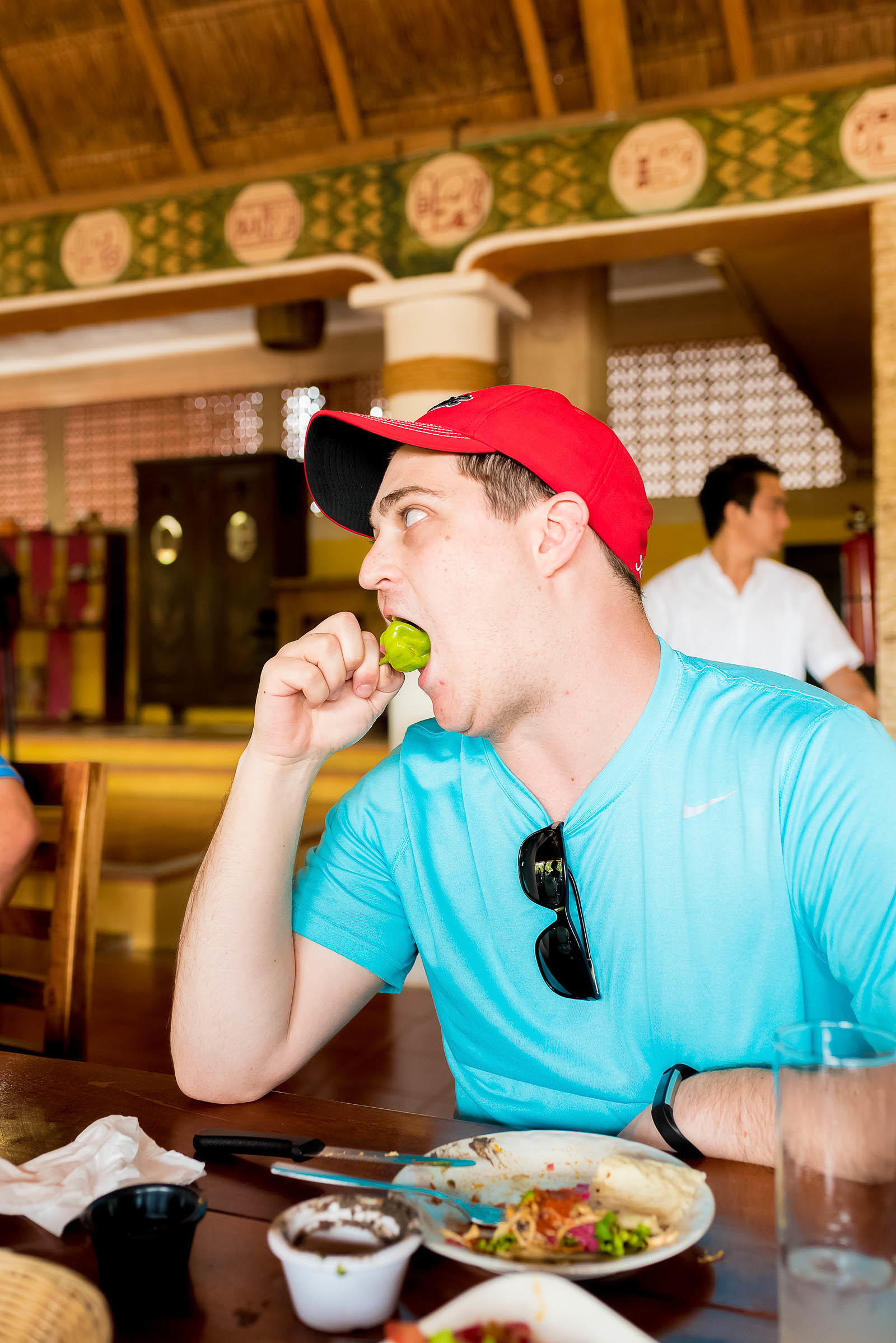 And which Seth immediately took as a challenge!
Let's just say he needed A LOT of chaya water and agua to recover from that bite!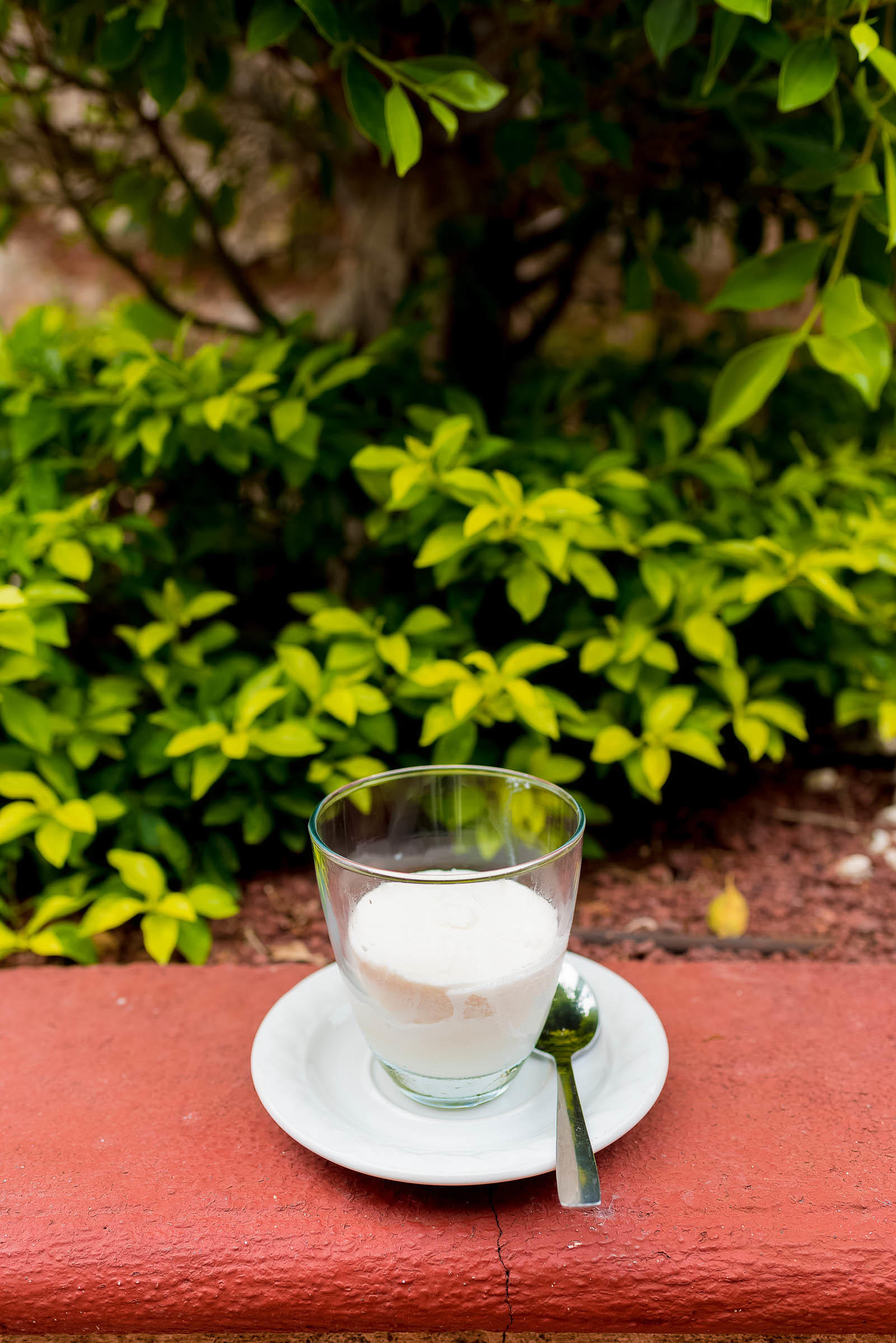 We finished our meal with fresh scoops of coconut sorbet — the perfect cooling finale to such a hot, Yucatán day.
Izamal is easily one of the most enchanting, stunning, and magical places I've ever visited. I can't WAIT to come back and take Hubby for an ATV ride through this legendary yellow city!
Disclosure: I received a complimentary visit to Izamal through the Mexican Board of Tourism to facilitate this post. Review and all opinions are ALWAYS my own.