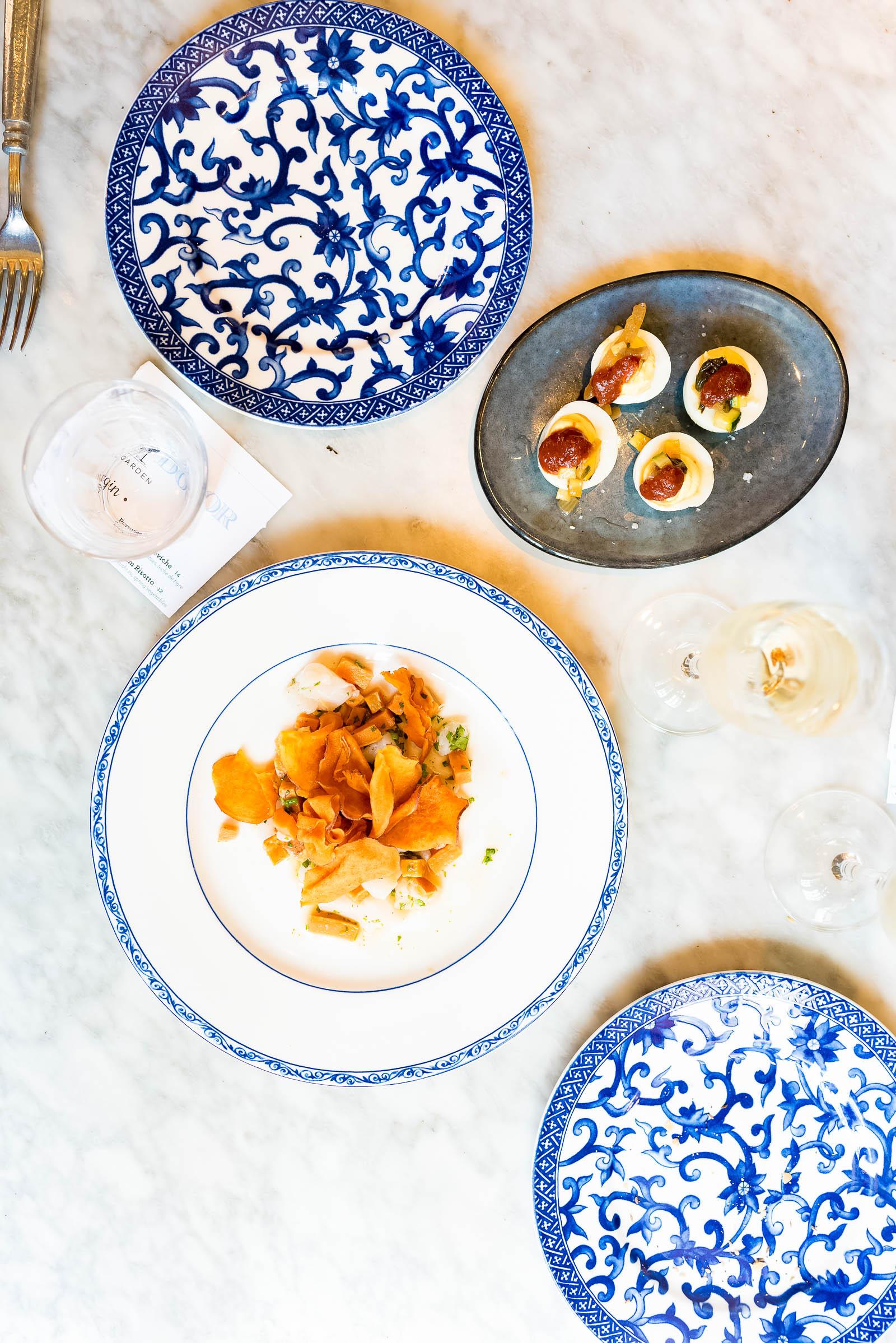 Chicago is a city of great restaurants and great innovation.
We truly have a food scene to be envious of!
And every now and then a new spot quietly slides into the scene and has us Chicago foodies entranced, enchanted, and enthralled.
And when I think of the restaurants that have most enchanted me the most this summer, the very first place that comes to mind is Blue Door Kitchen & Garden.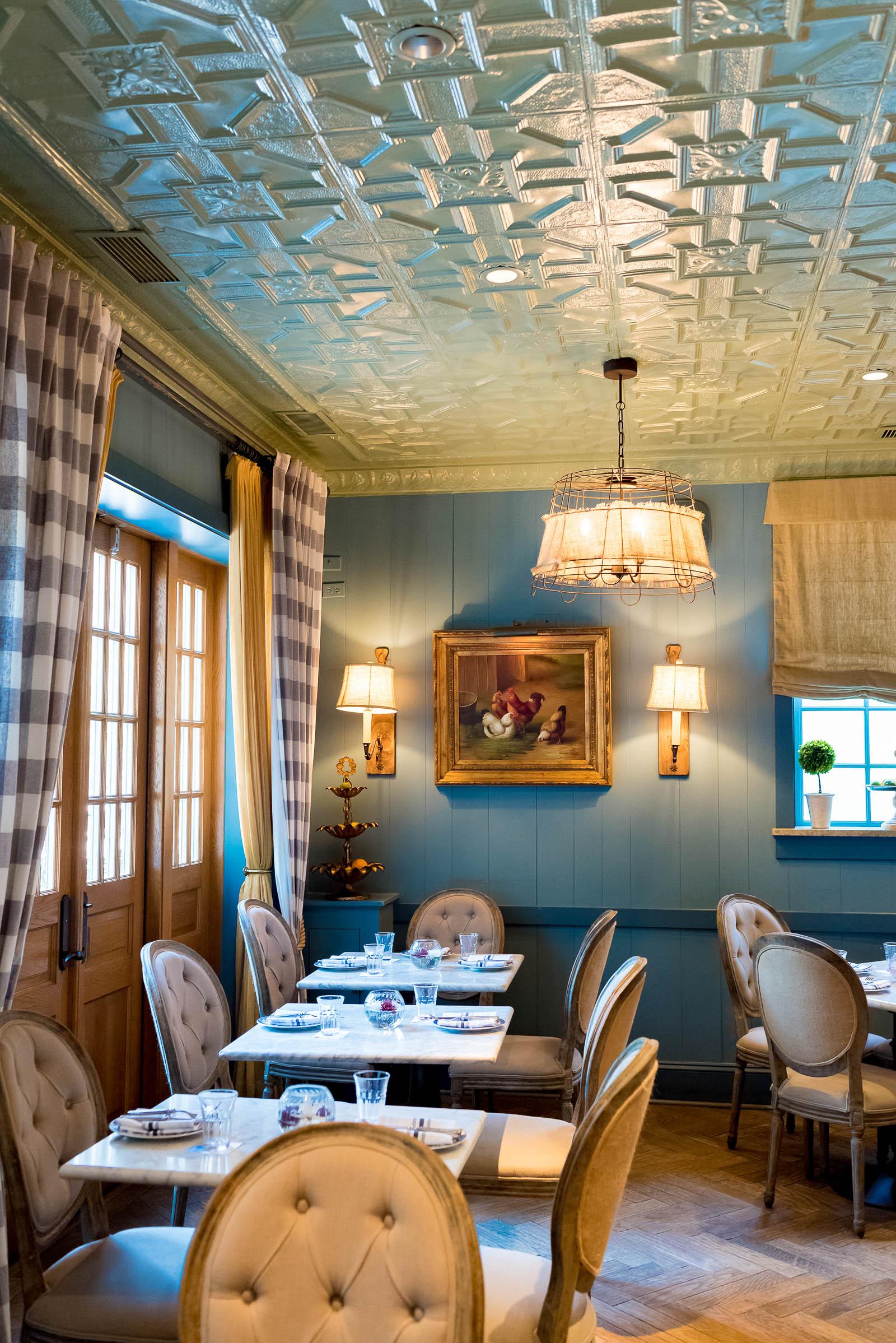 Located in the heart of the Gold Coast in a beautiful white & blue house nestled between the skyscrapers, you'll find this culinary gem.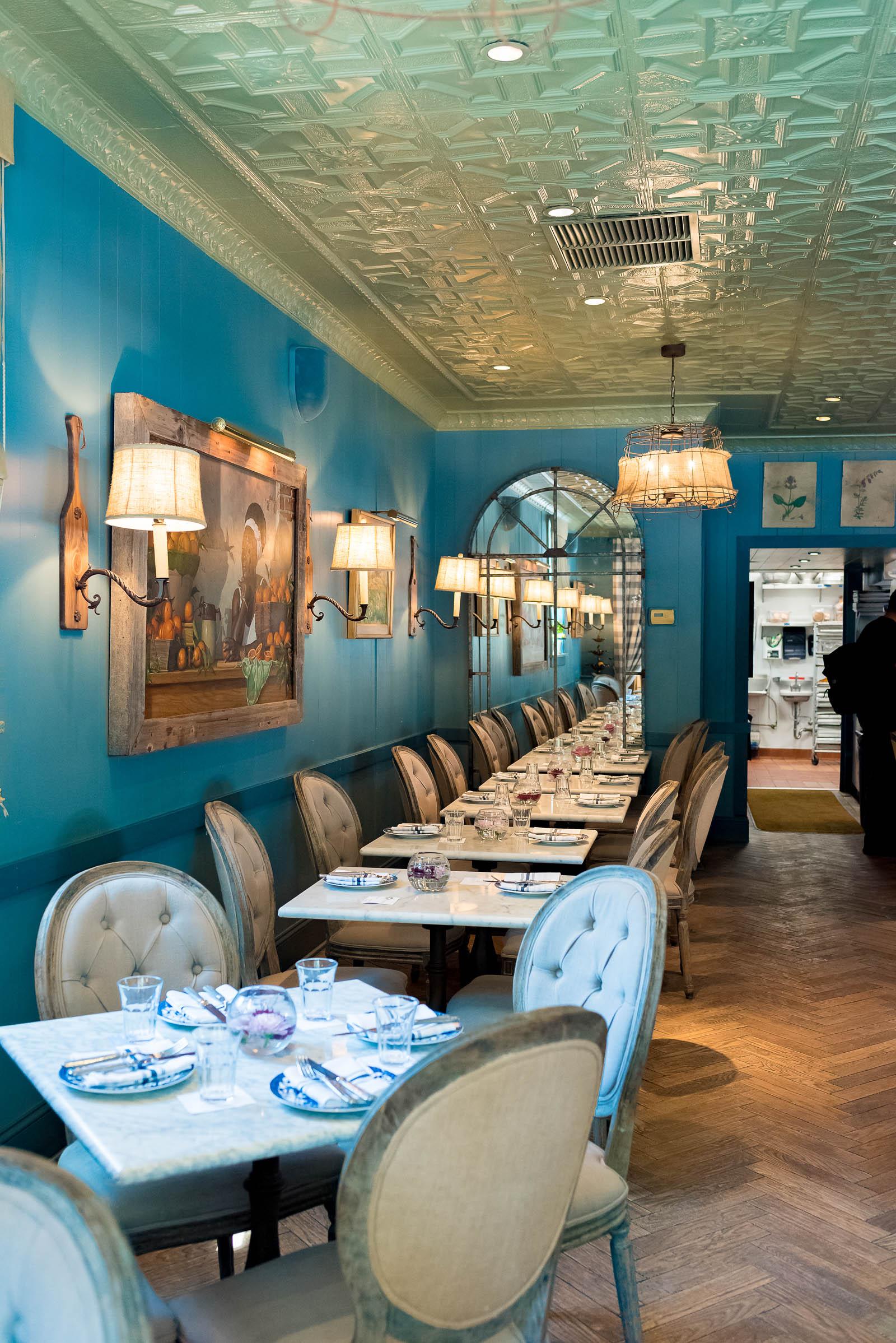 Opened in May by restaurateur Art Smith, Blue Door Kitchen is a fascinating juxtaposition of old and new.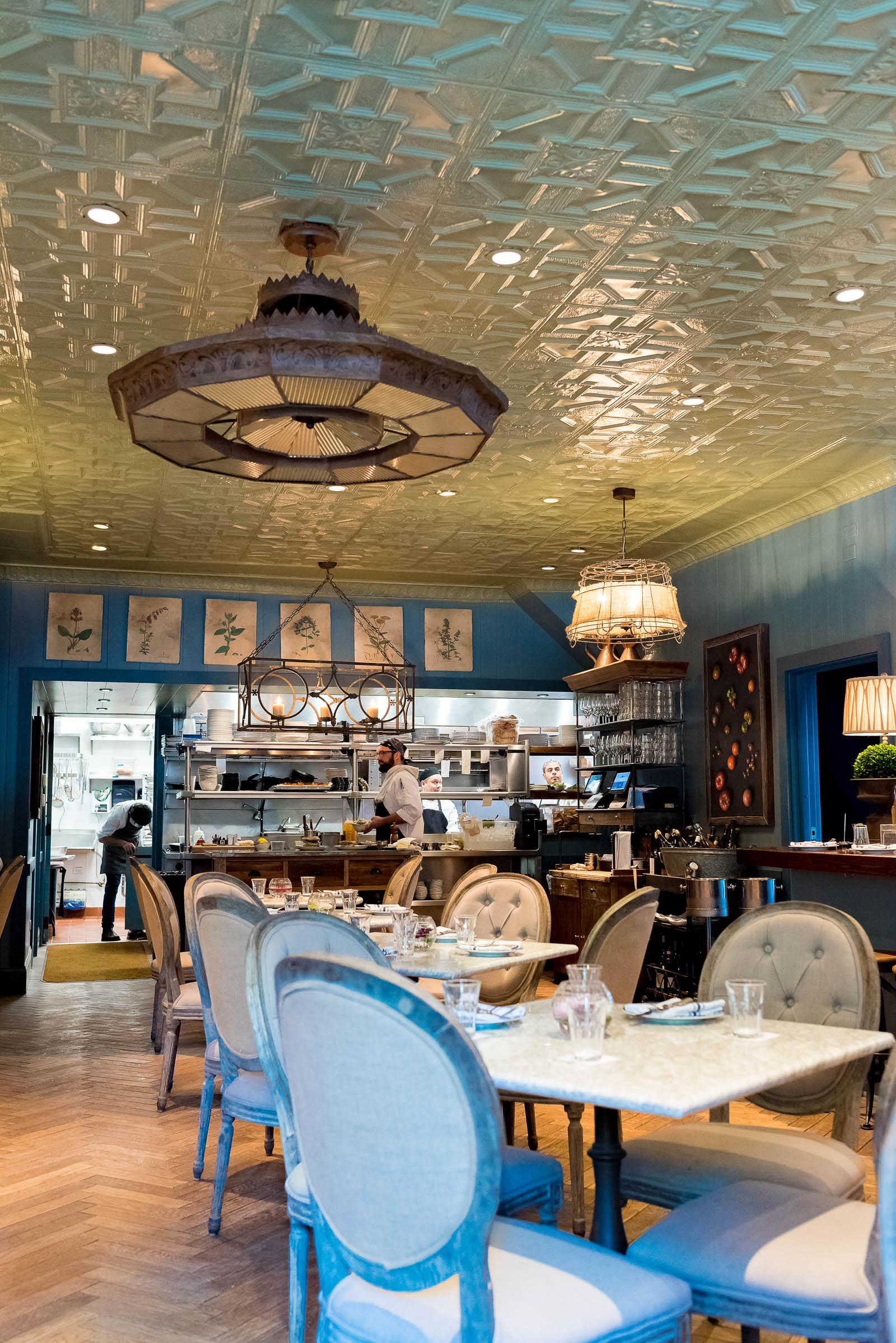 As evidenced by the shabby-chic decor…
which feels more reminiscent of a farmhouse than a city eatery.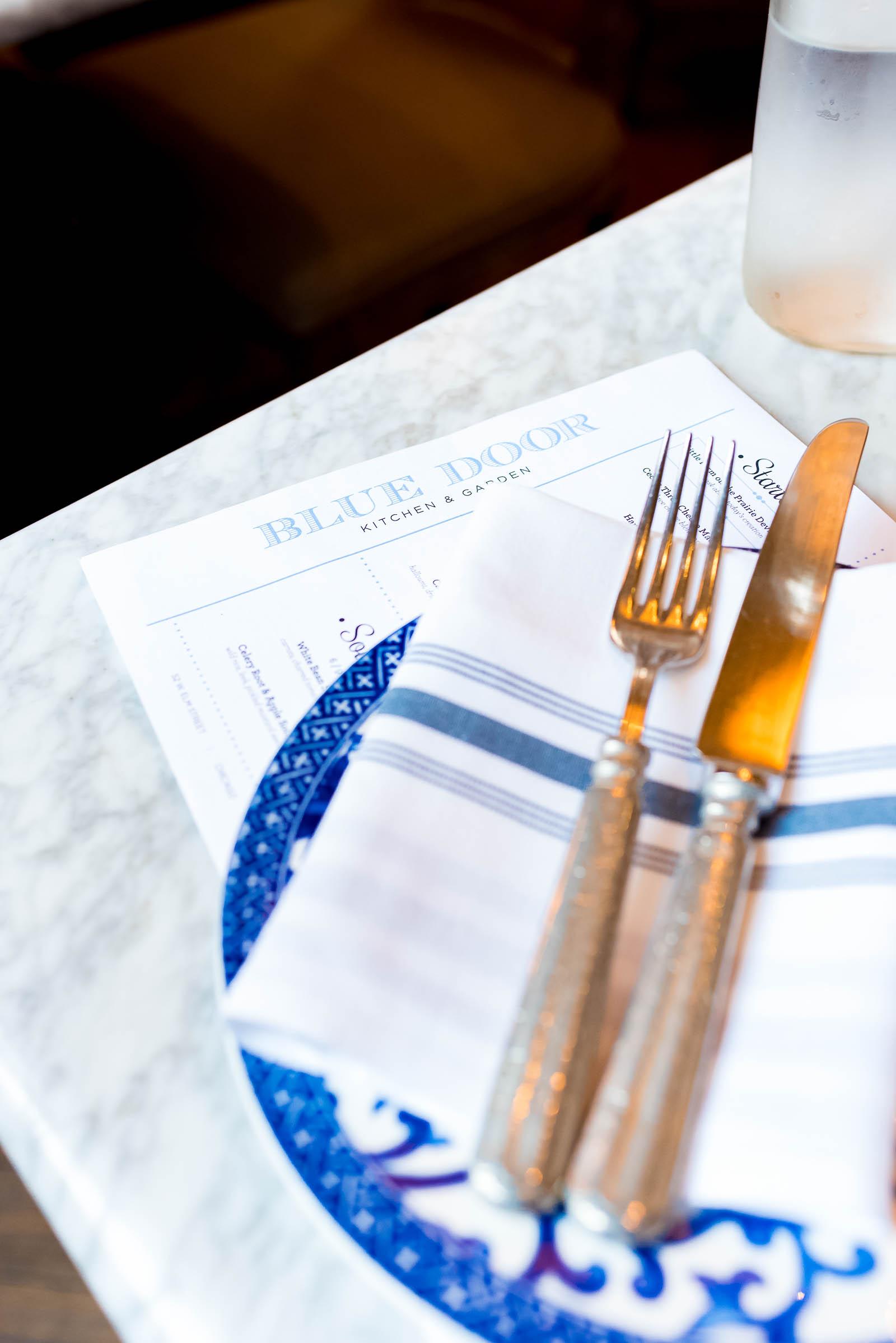 But take a moment to peruse the menu and you'll instantly understand what's "new" about this spot too.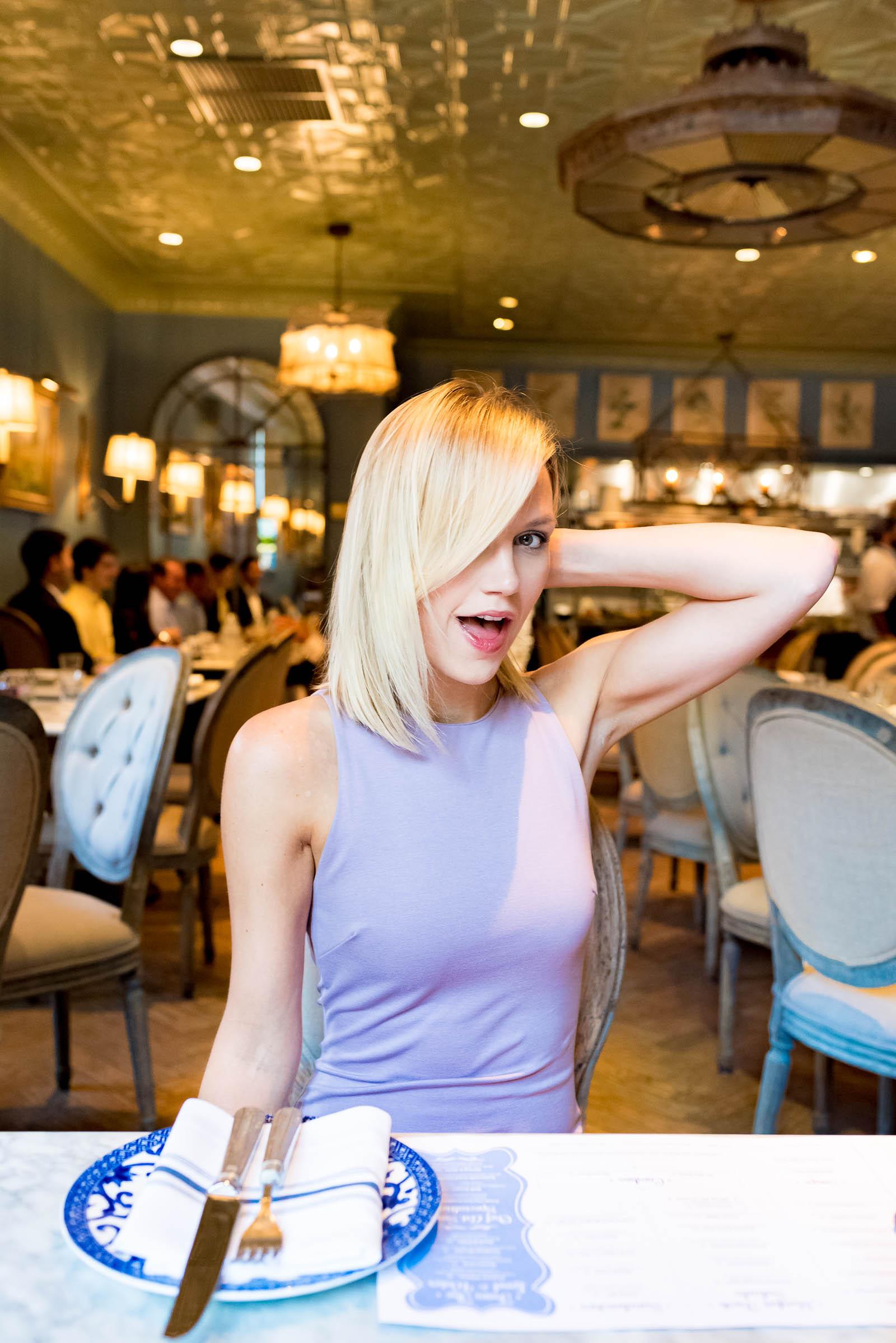 My sister Emily and I have made quite the adventure of checking out exciting new restaurants this summer but we really had no idea what deliciousness was in store for us at Blue Door.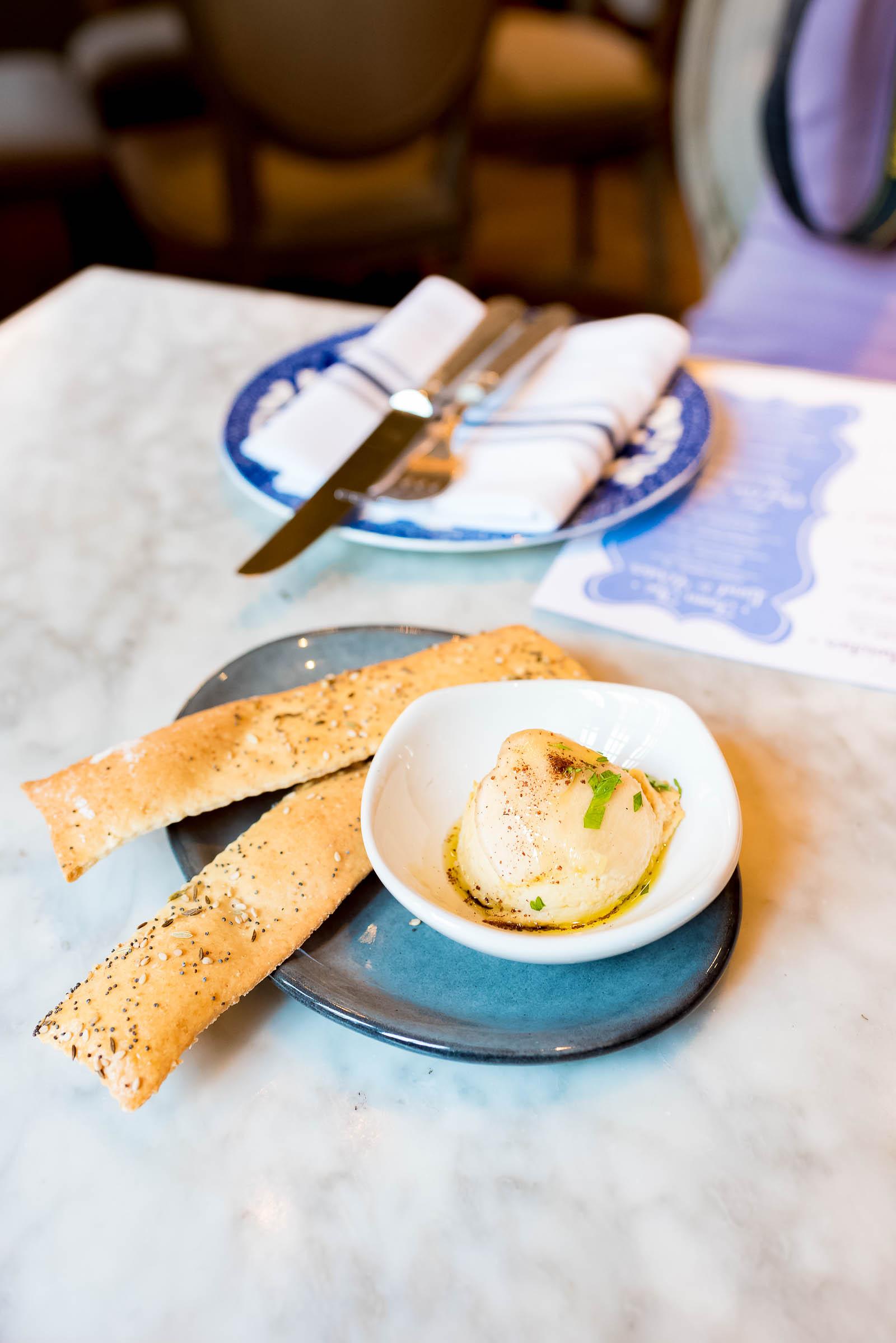 First we were brought a starter of hummus and crisps to nibble on — the hummus was particularly rich and creamy!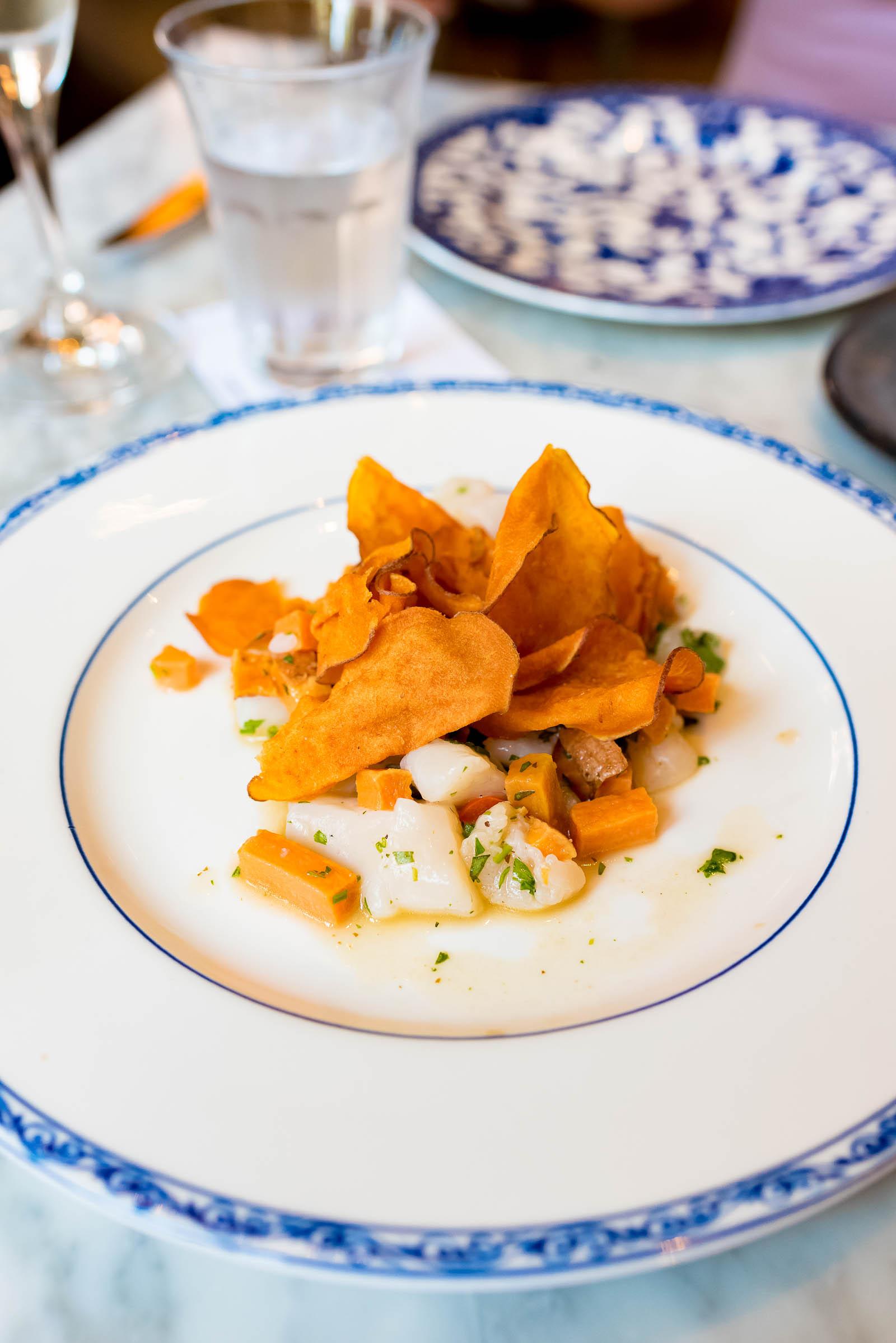 Then we tried the Peruvian Ceviche with scallops, sweet potatoes, and leche de tigre.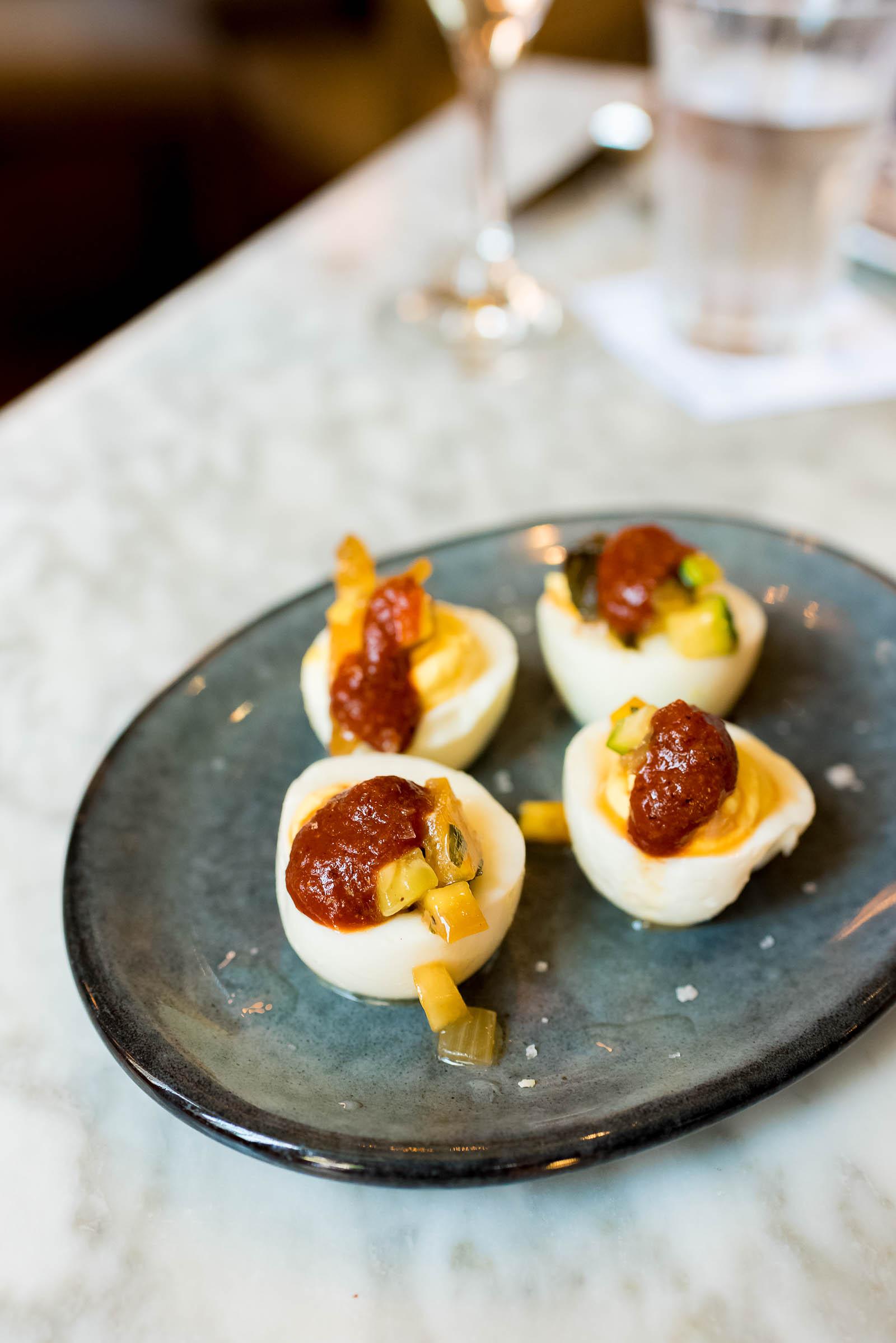 And "Little Farm on the Prairie" Deviled Eggs topped with seasonal ingredients (in our case it was roasted zucchini!).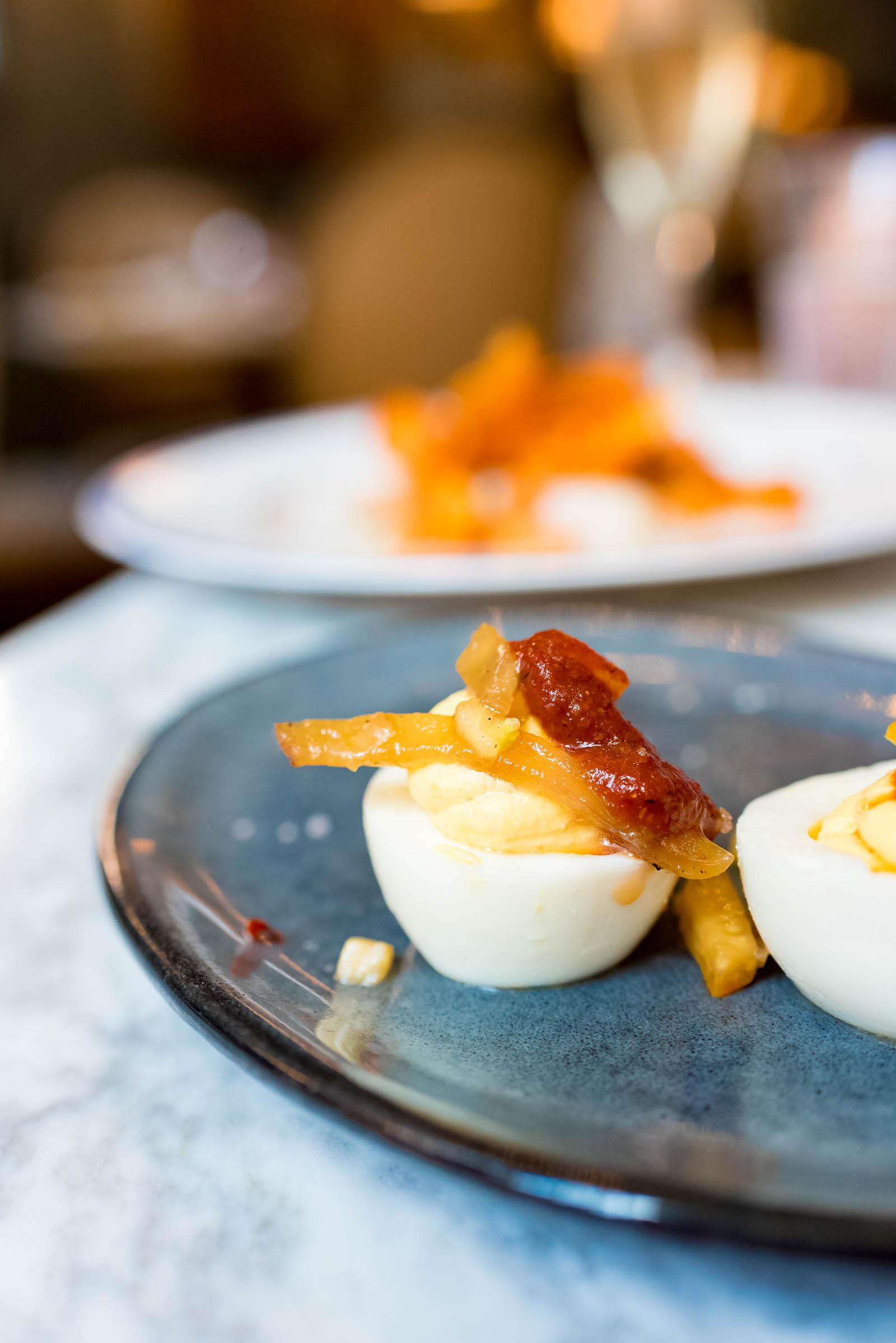 Which were positively divine and definitely a must-order!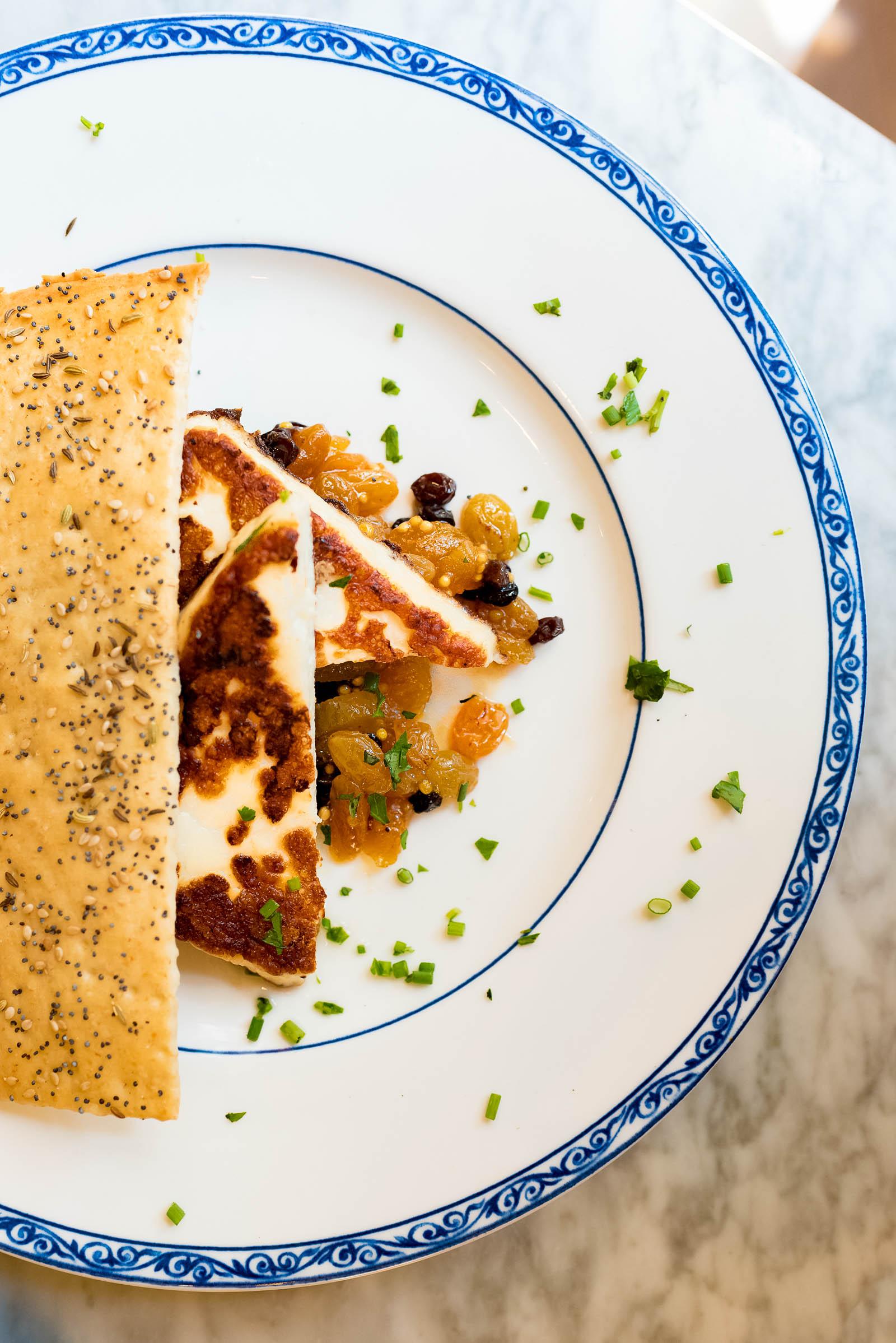 But our favorite platter ended up being this sexy dish of…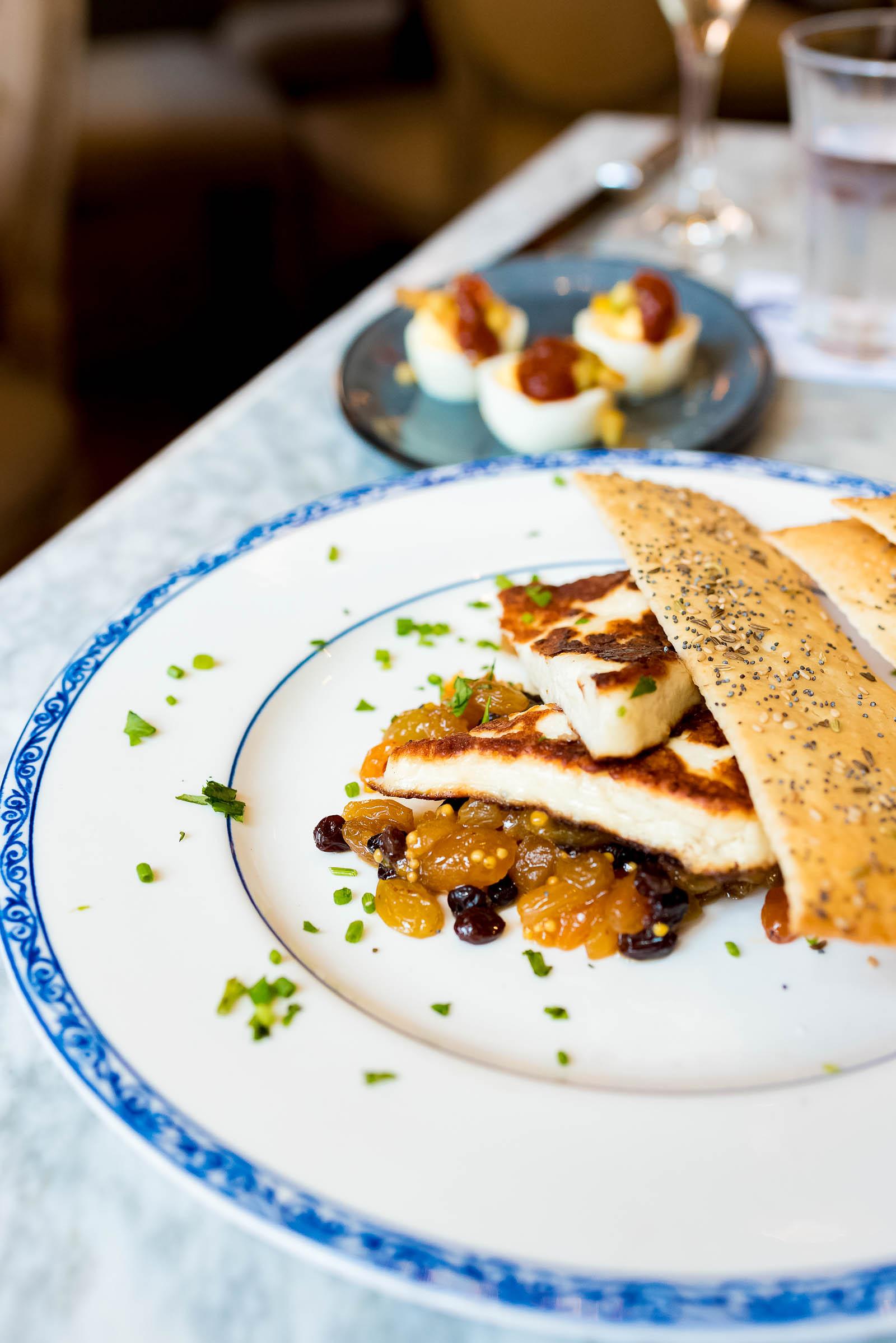 Caramelized Cheese of halloumi, dried fruit mistarda and seeded crackers.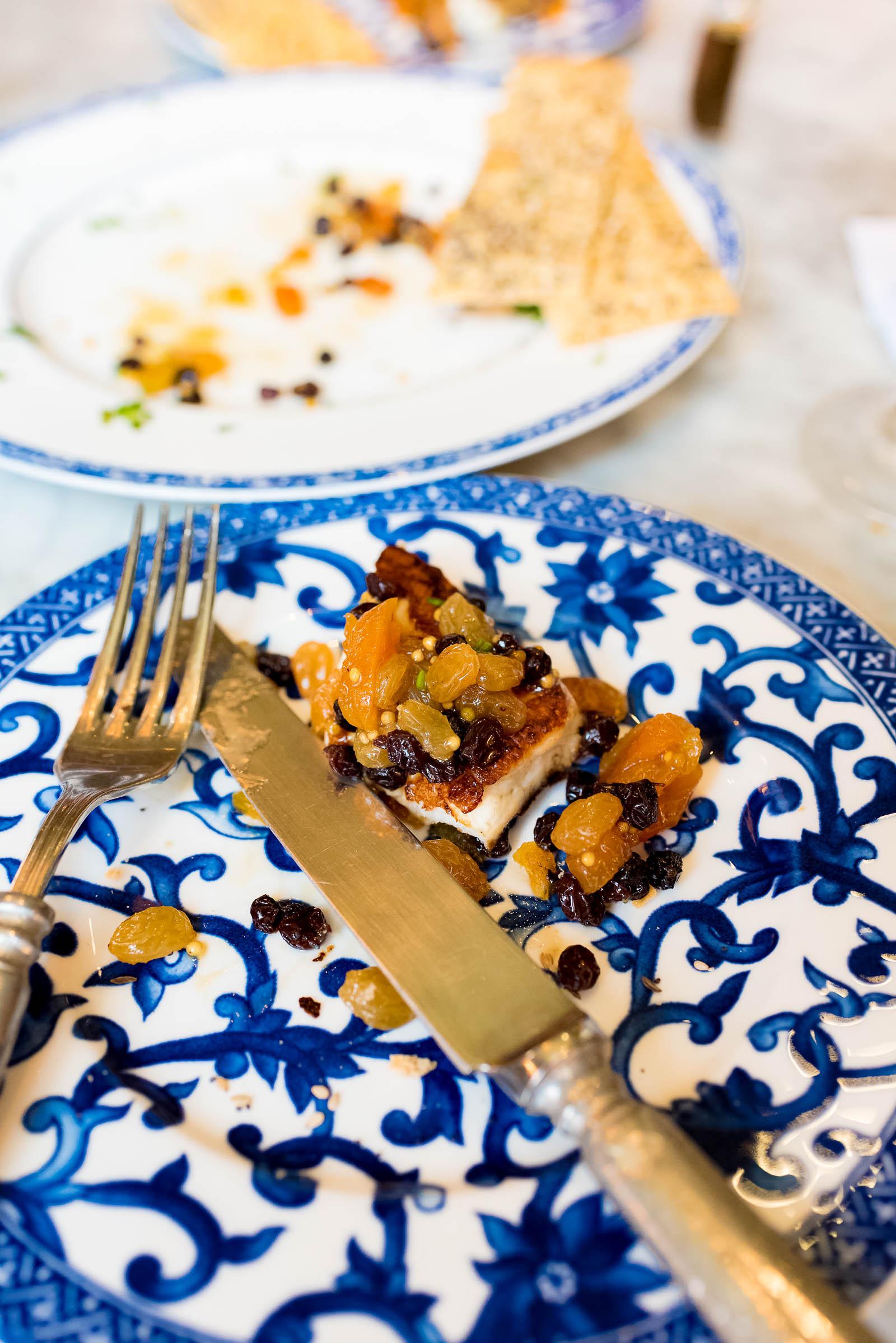 Which — being the self-proclaimed halloumi-lovers we are — was demolished in mere minutes.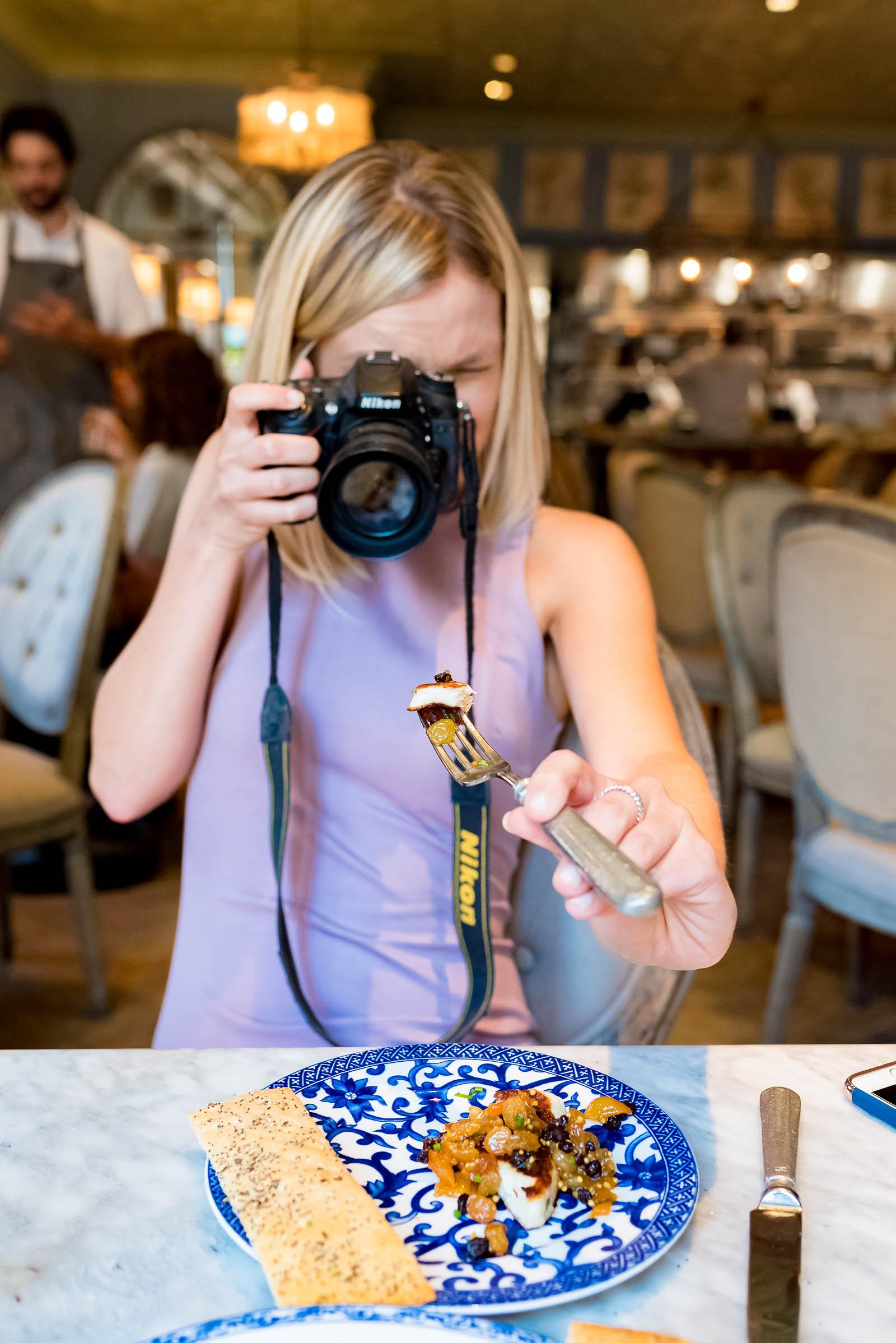 (But not before being documented… Think I'm rubbing off on her a bit?)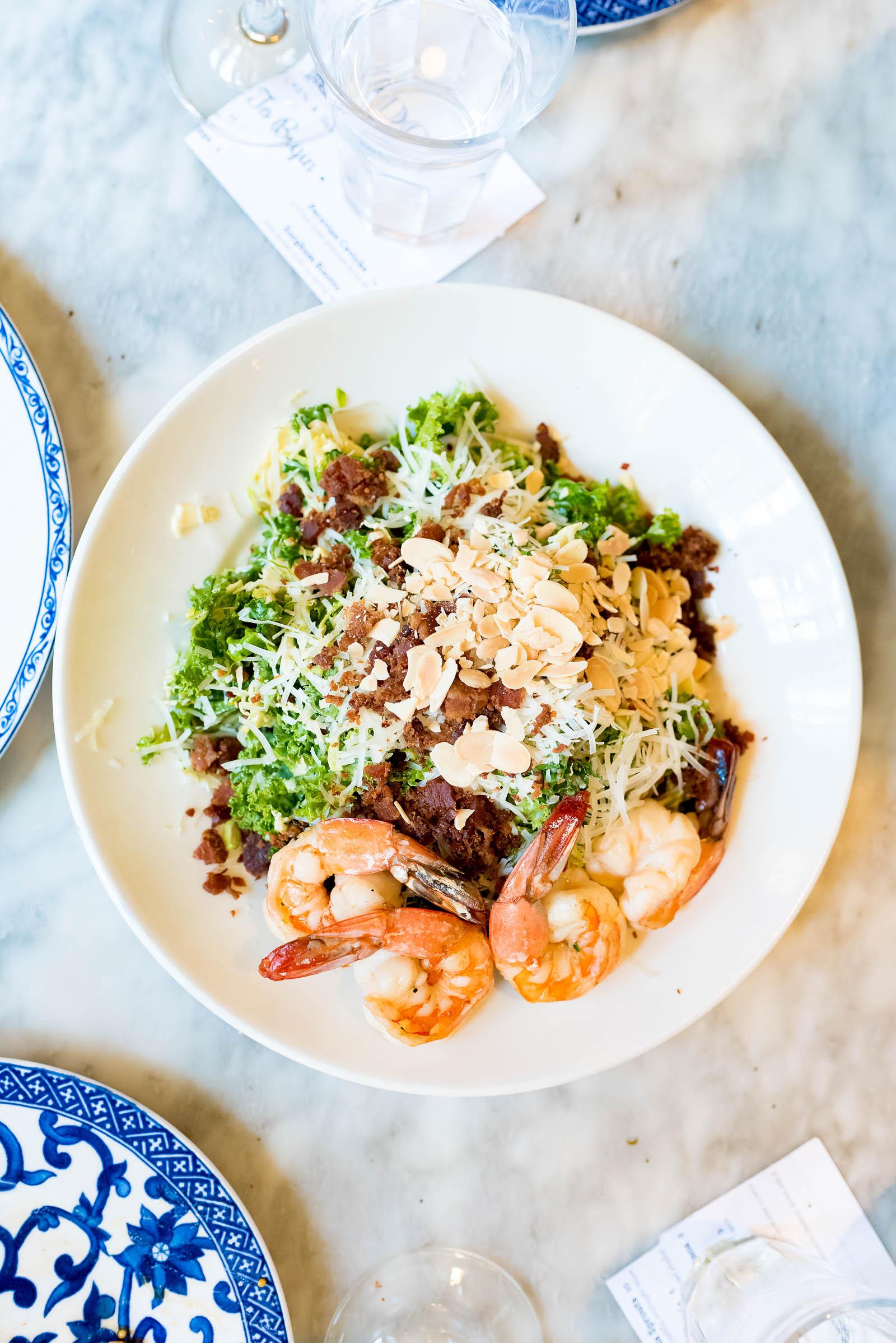 We finished our delicious meal off with a simple salad topped with shrimp.
And naturally couldn't resist ordering dessert too.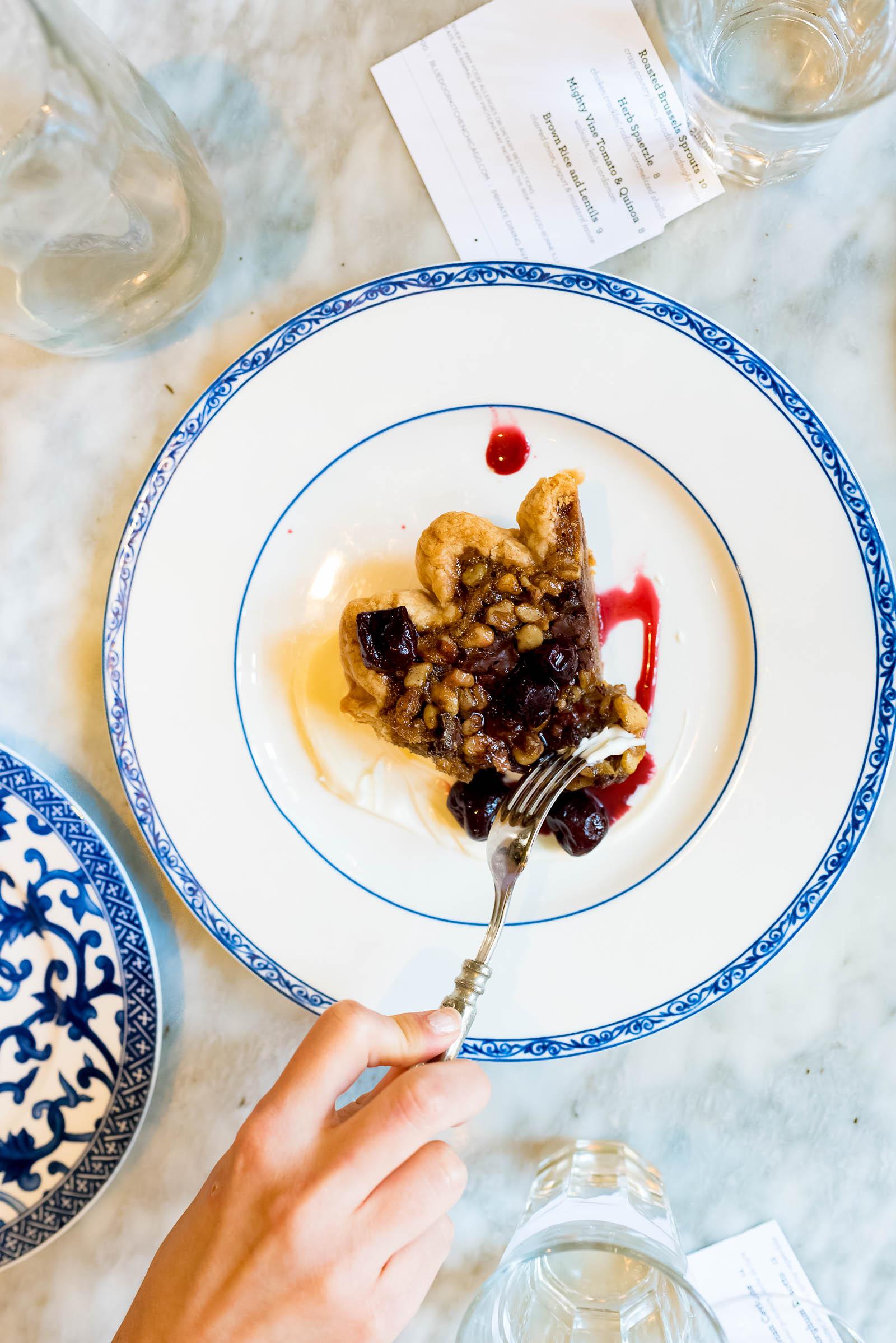 All of Blue Door's options sound incredible but ultimately we opted to try this Black Walnut and Chocolate Pie of roasted cherries, crème fraiche, short bread crust.
Sinful and rich without being heavy and the black walnuts really added an interesting twist to the flavors.
It's not often that the Gold Coast is graced with a new restaurant actually WORTH a visit but Blue Door has managed to bring an exciting, new space to a corner of Chicago that could really use some delicious, farm-to-table inspired fare.
I strongly suspect Blue Door will be one of my go-to spots for years now to come!