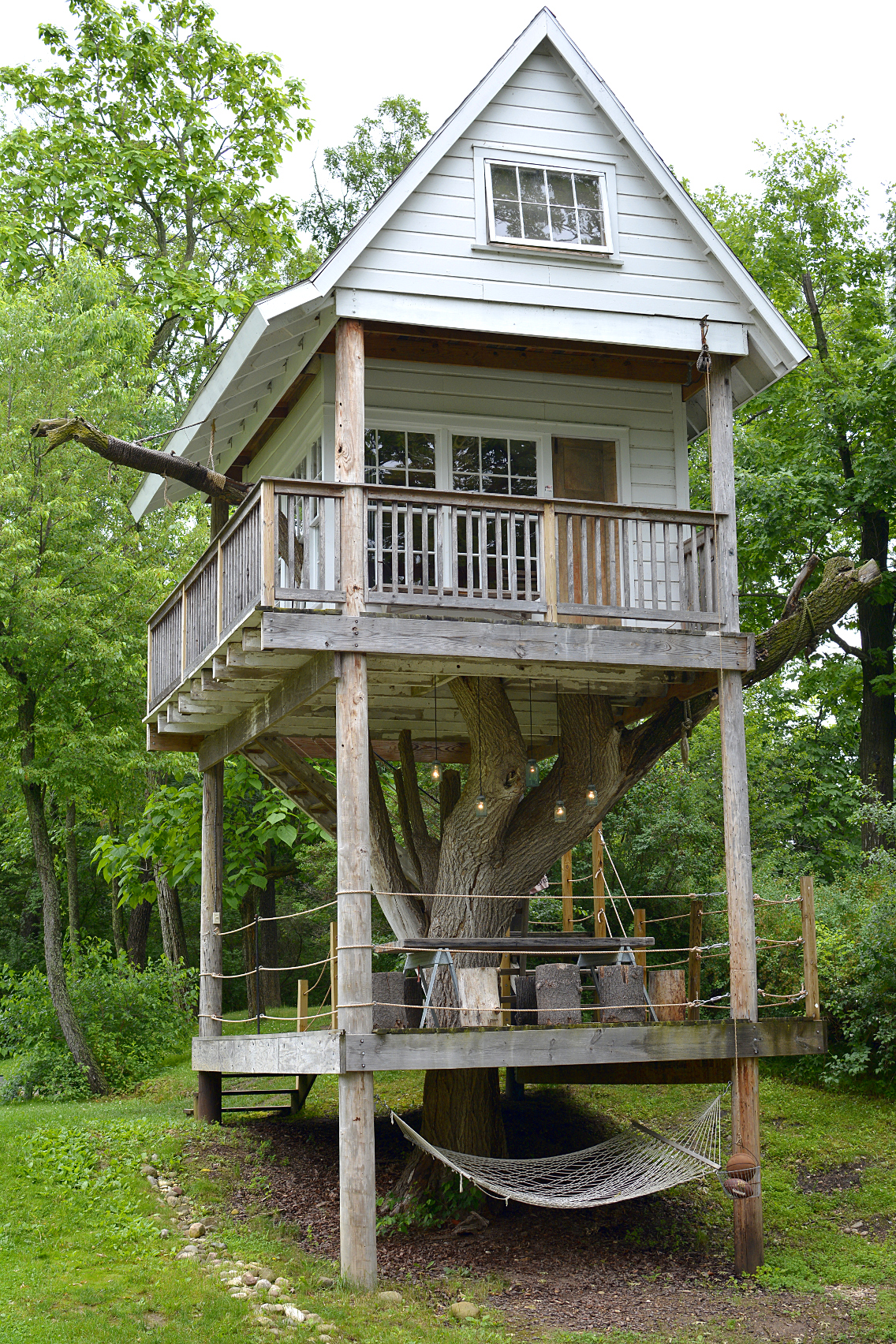 Our second day at Camp Wandawega (catch up on our adventures with Part One), Hubby and I decided to first explore this awesome two-story treehouse located in the very heart of the camp grounds.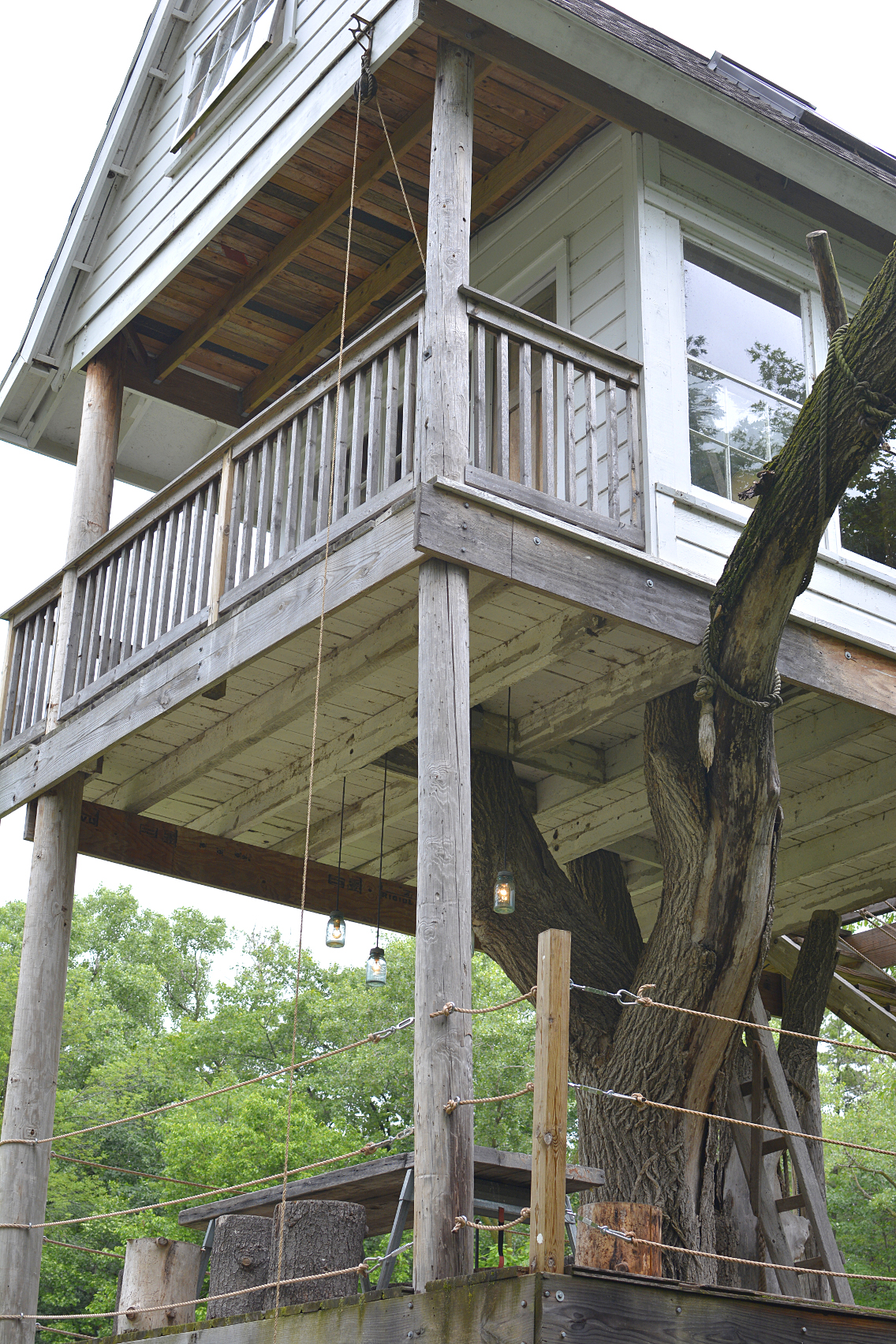 Complete with al fresco dining table, mason jar lamps and…
its own hammock and basketball court!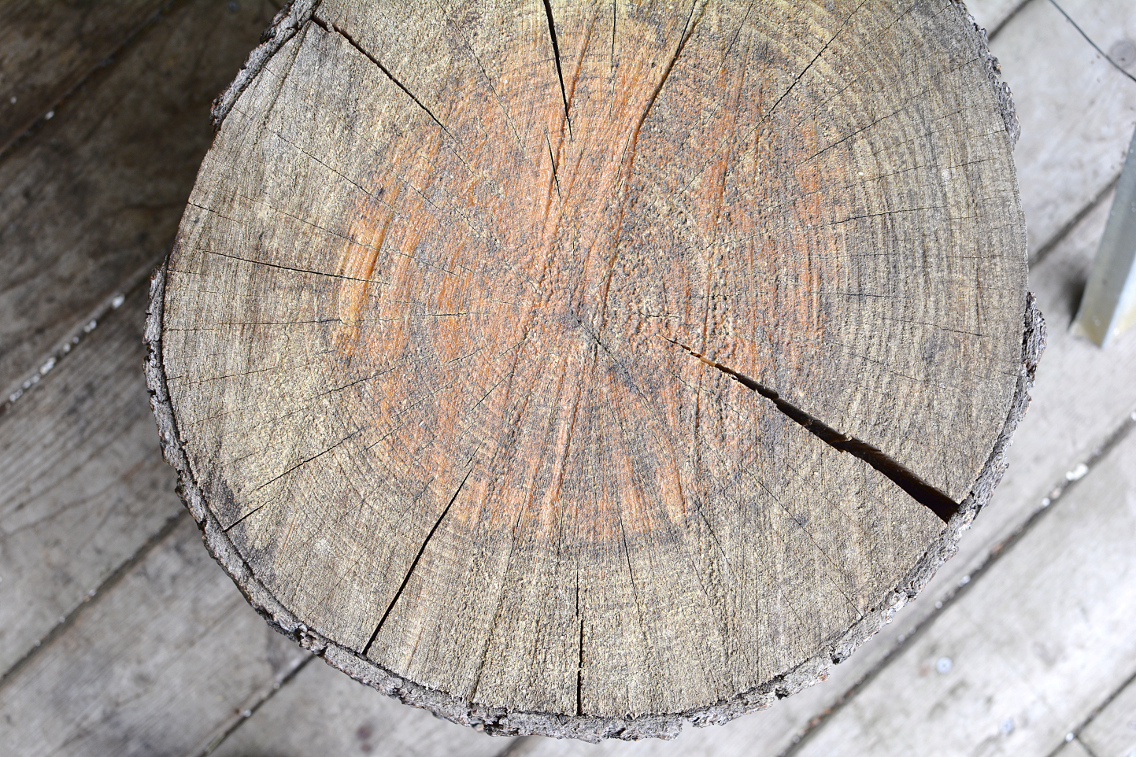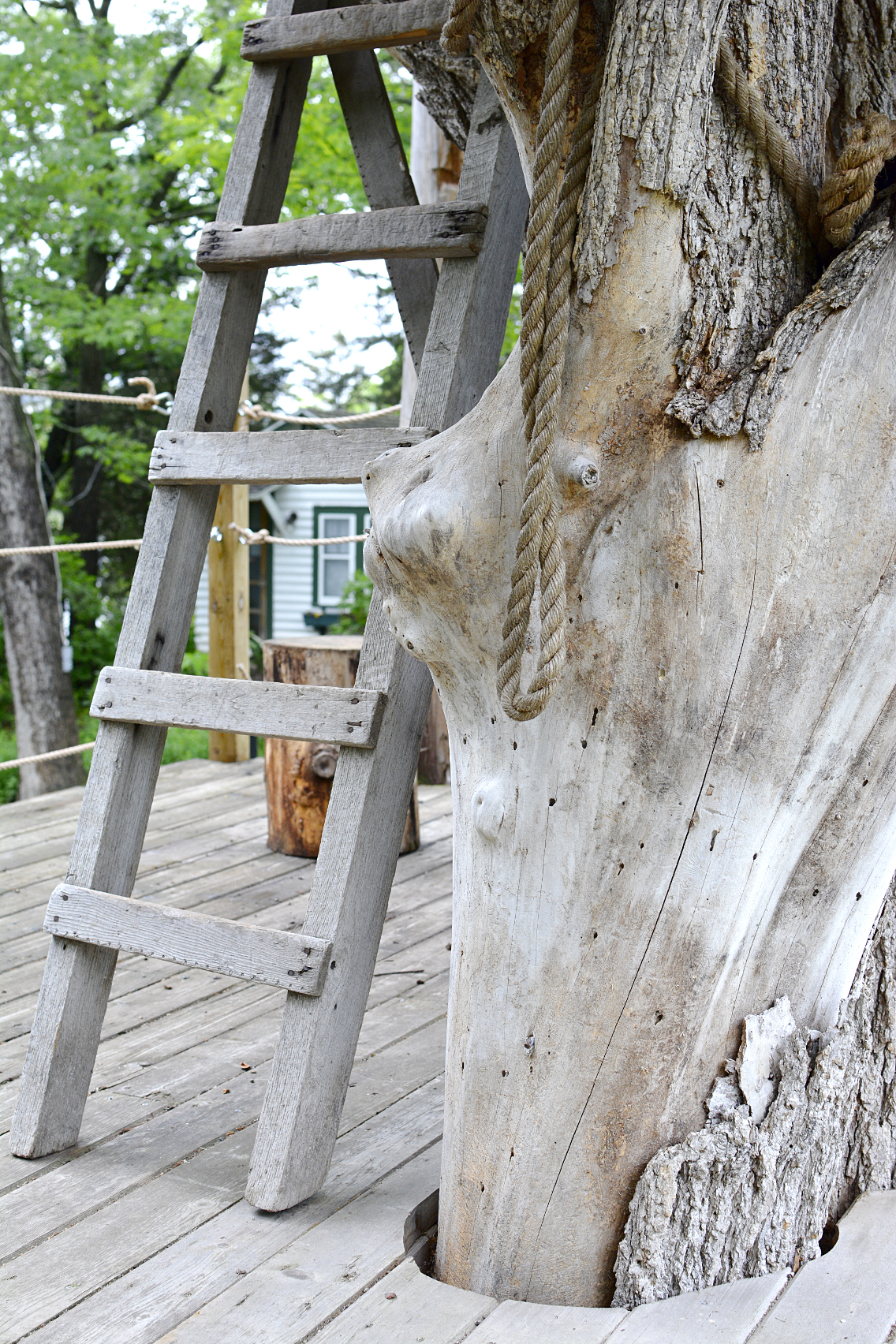 Want to climb on up?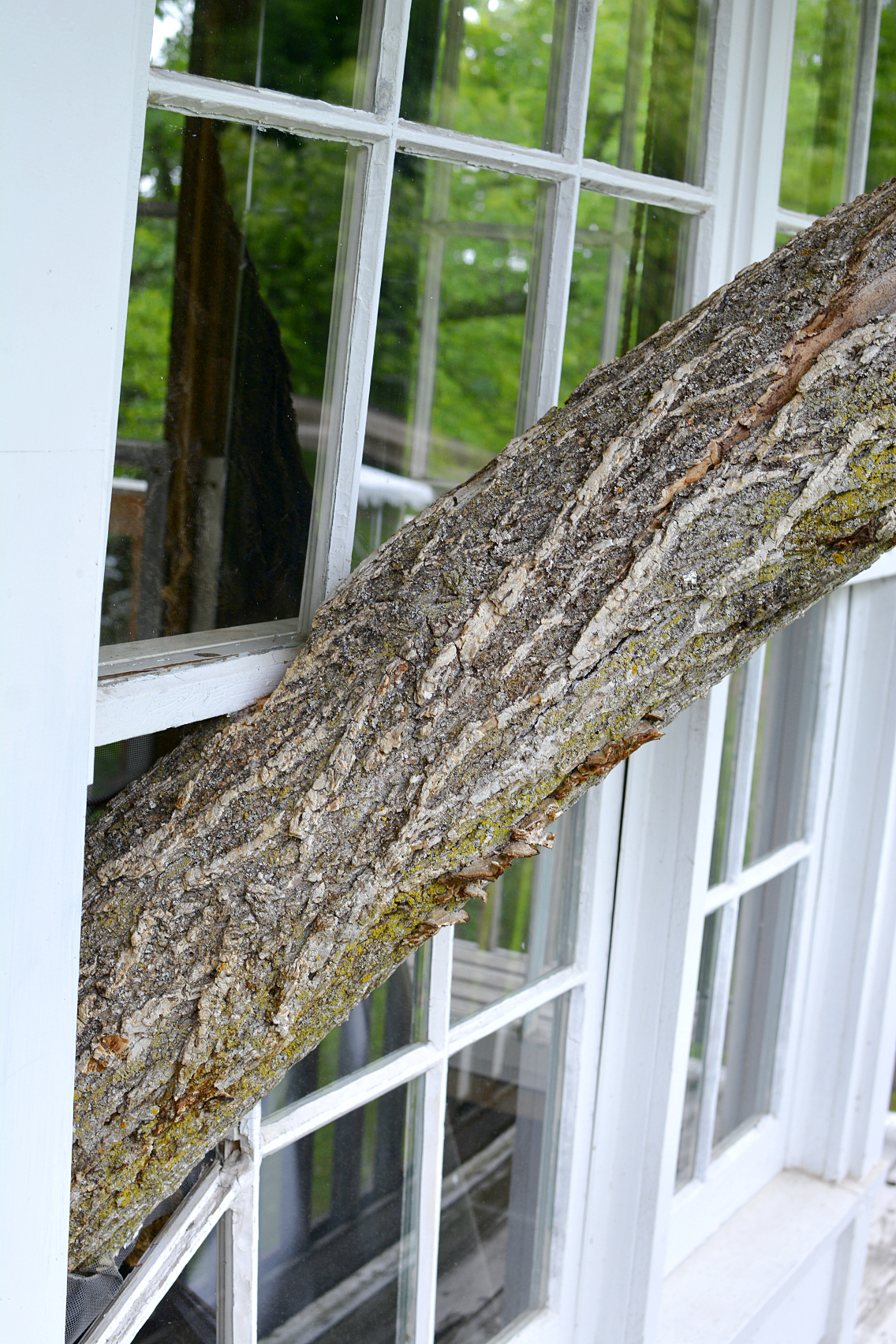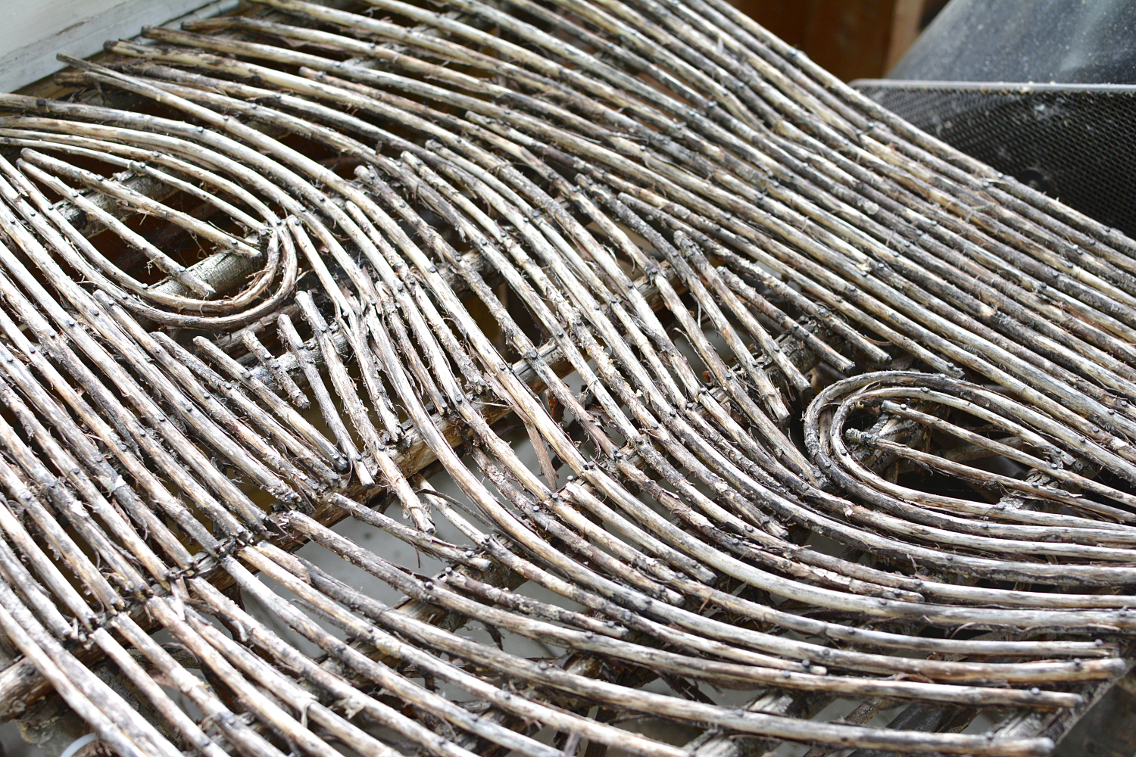 The furniture inside the treehouse is an inspiring mixture of natural textiles and vintage decor.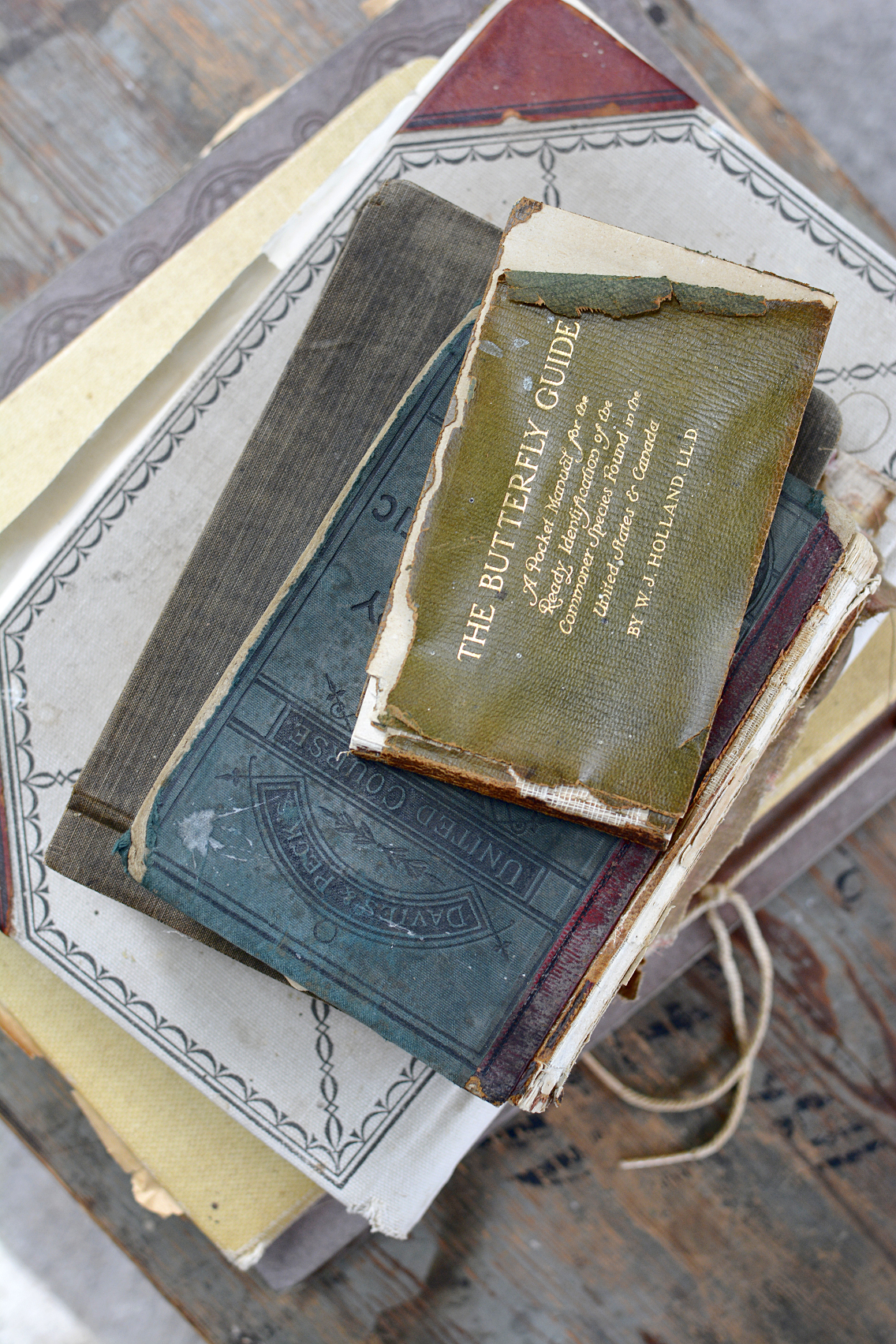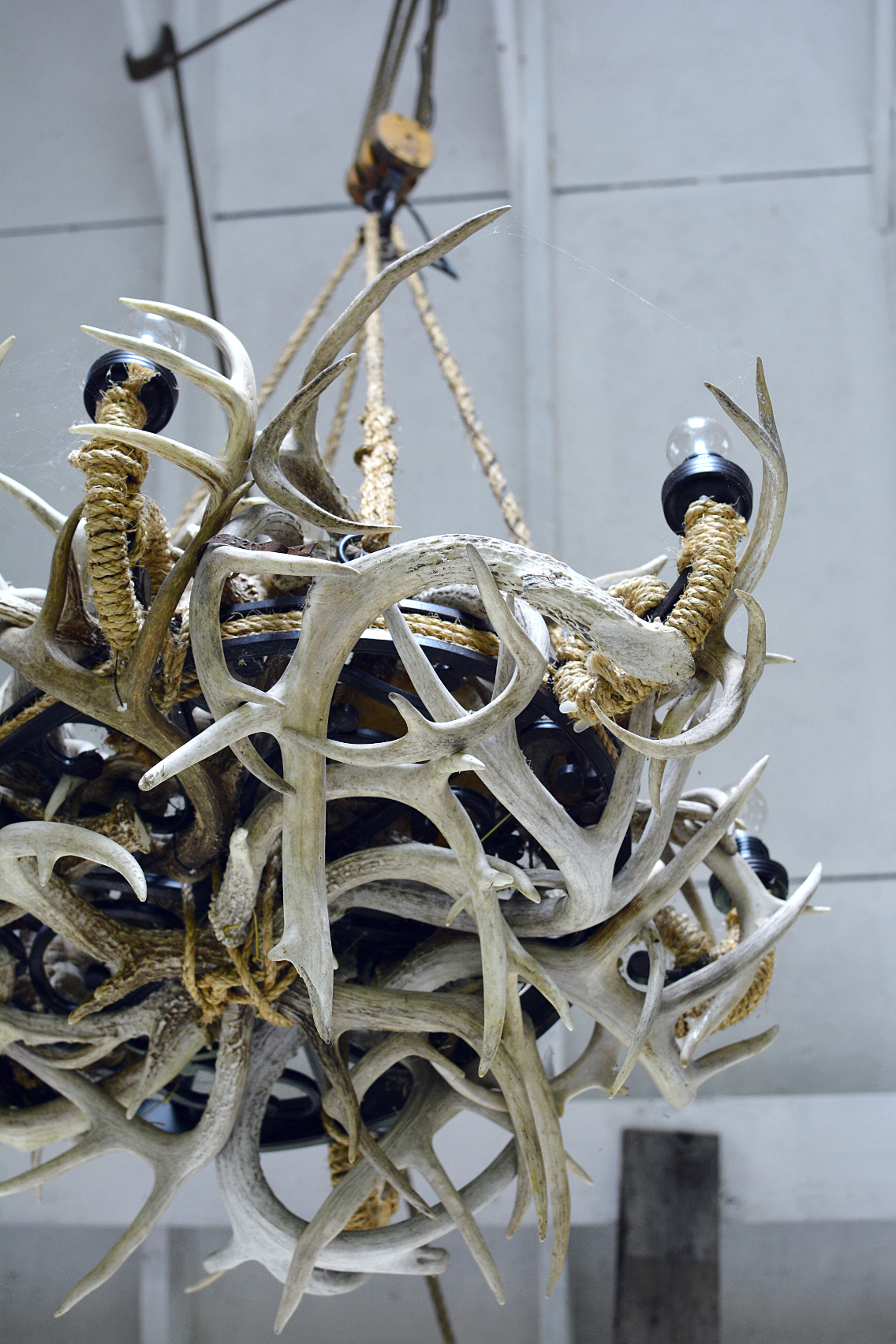 With it's very own horn chandelier too!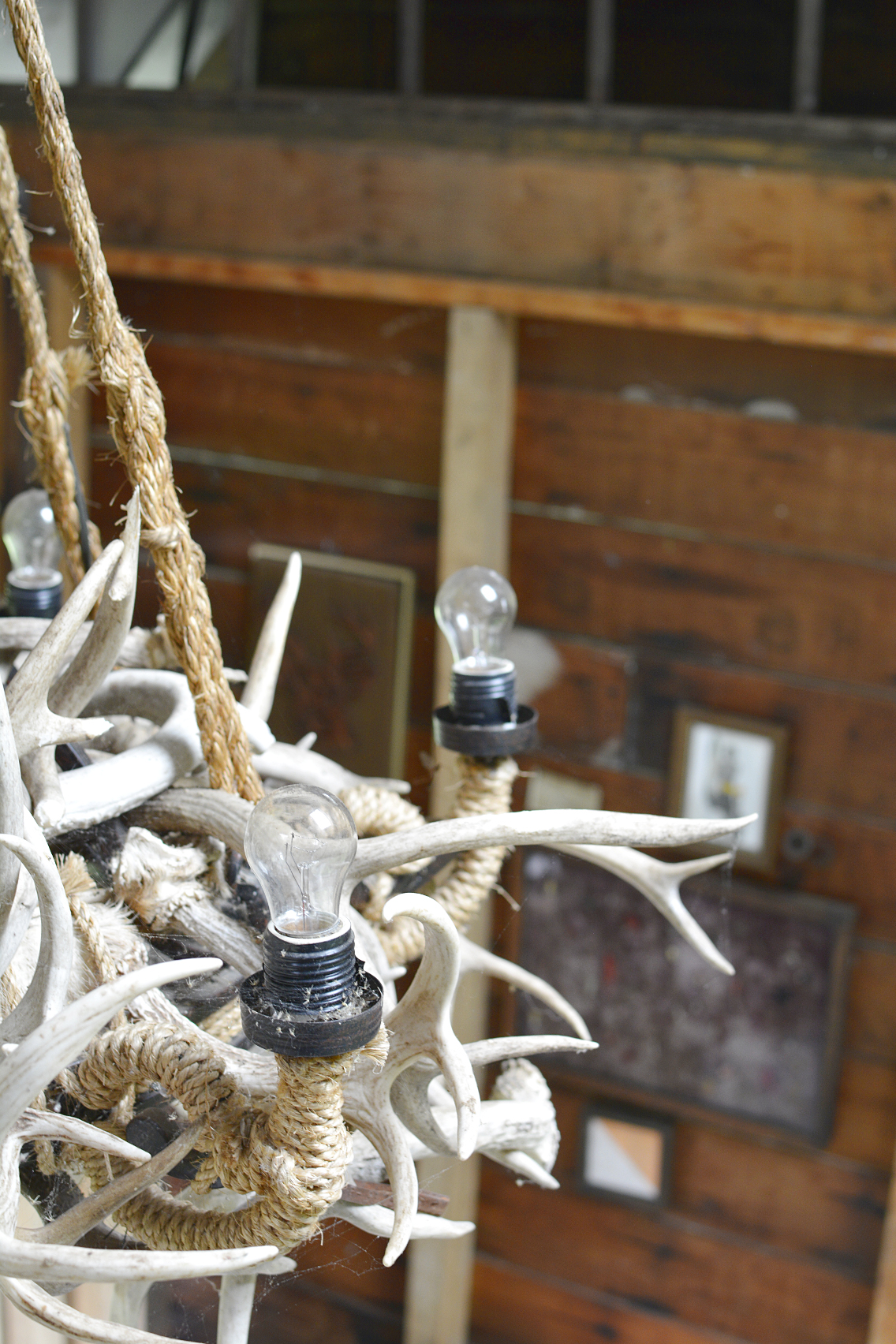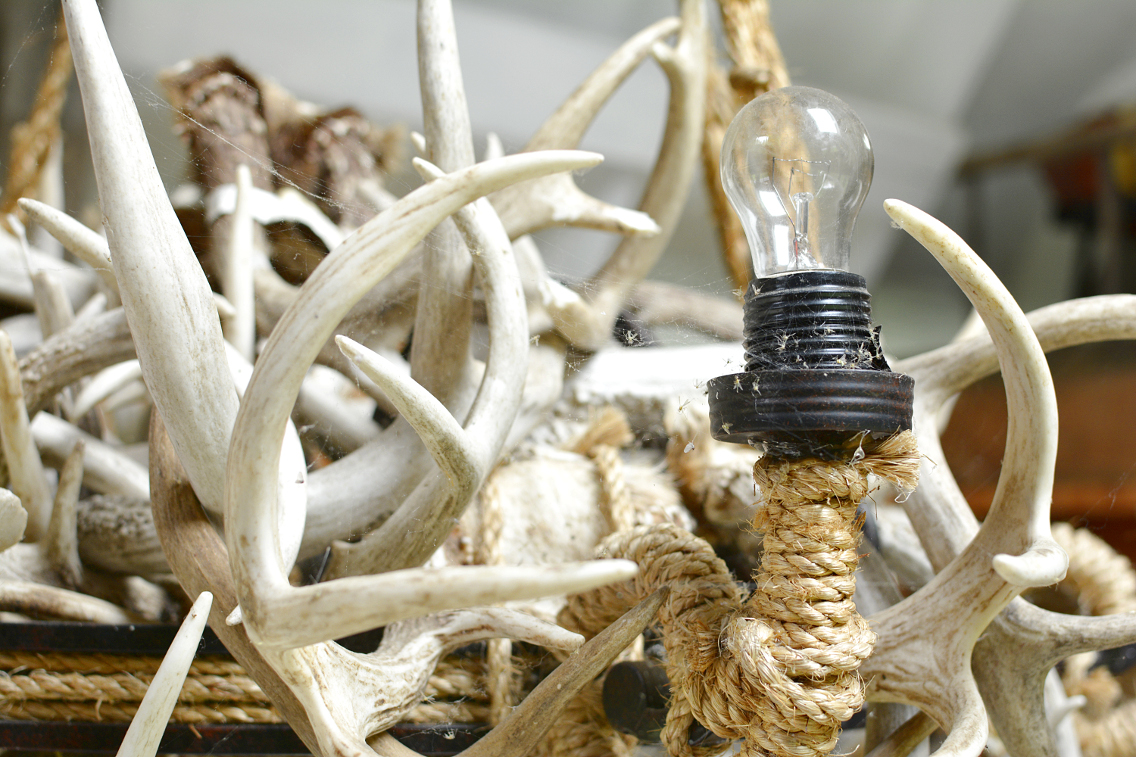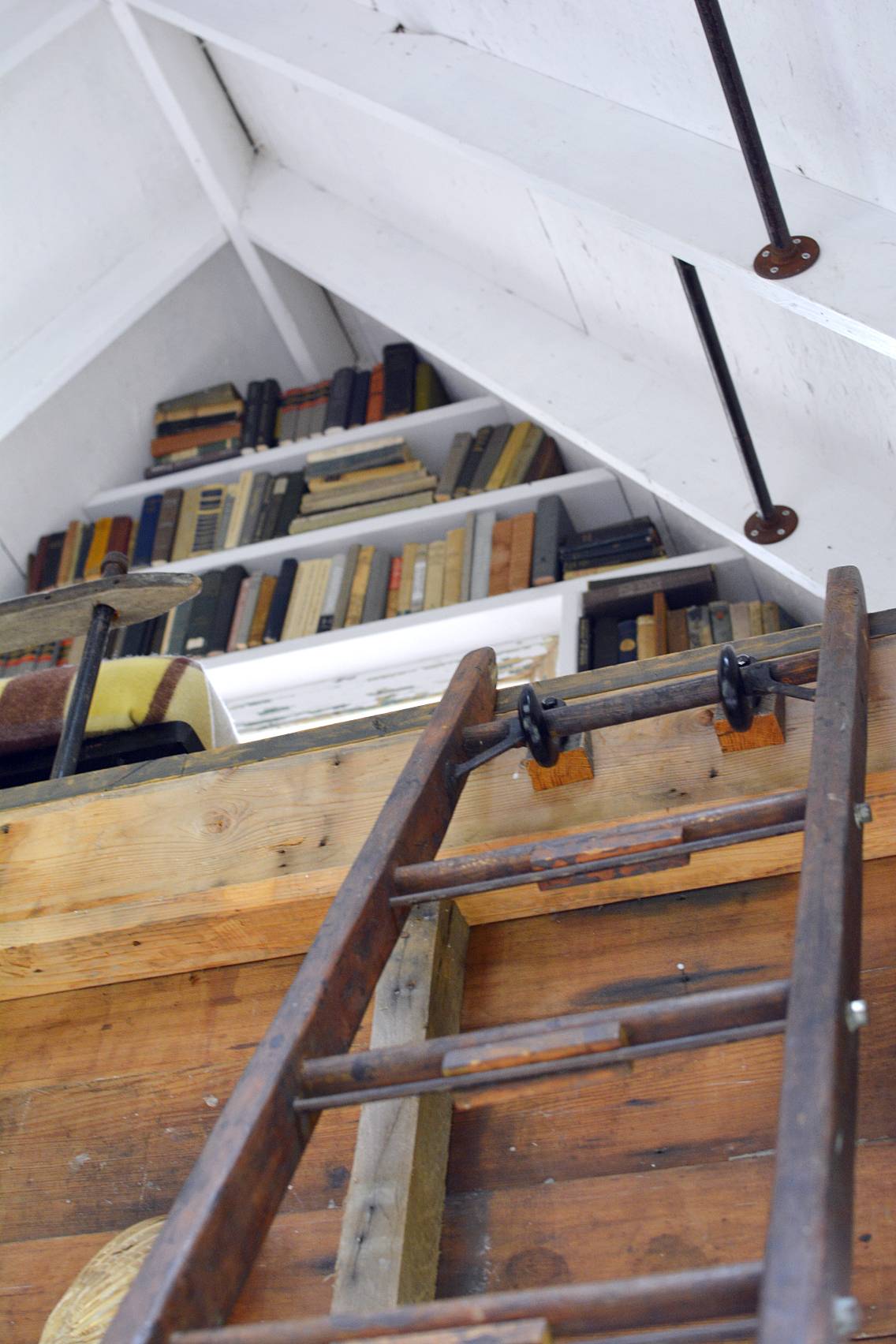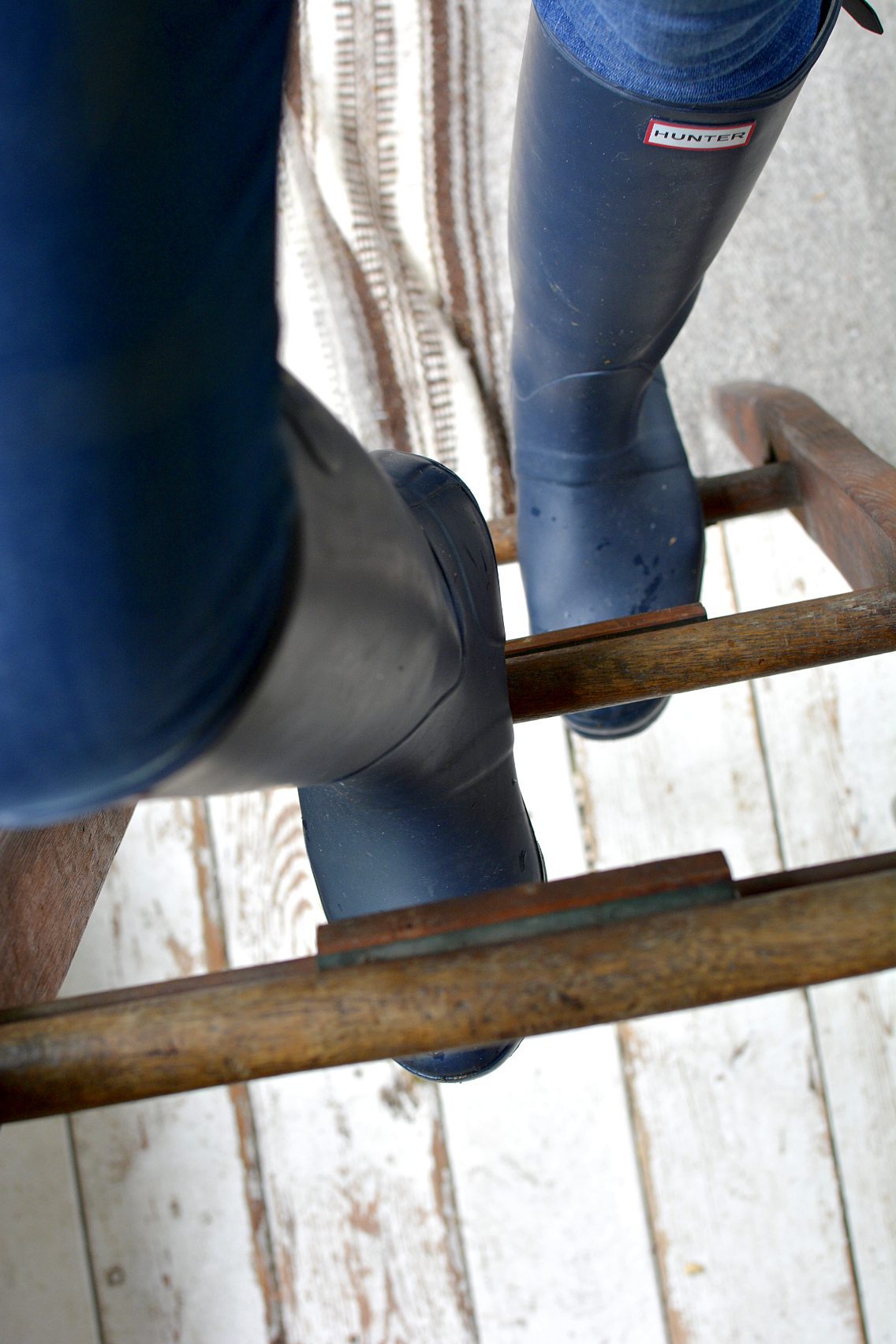 But climbing up to the second floor of the treehouse is where the real surprises wait.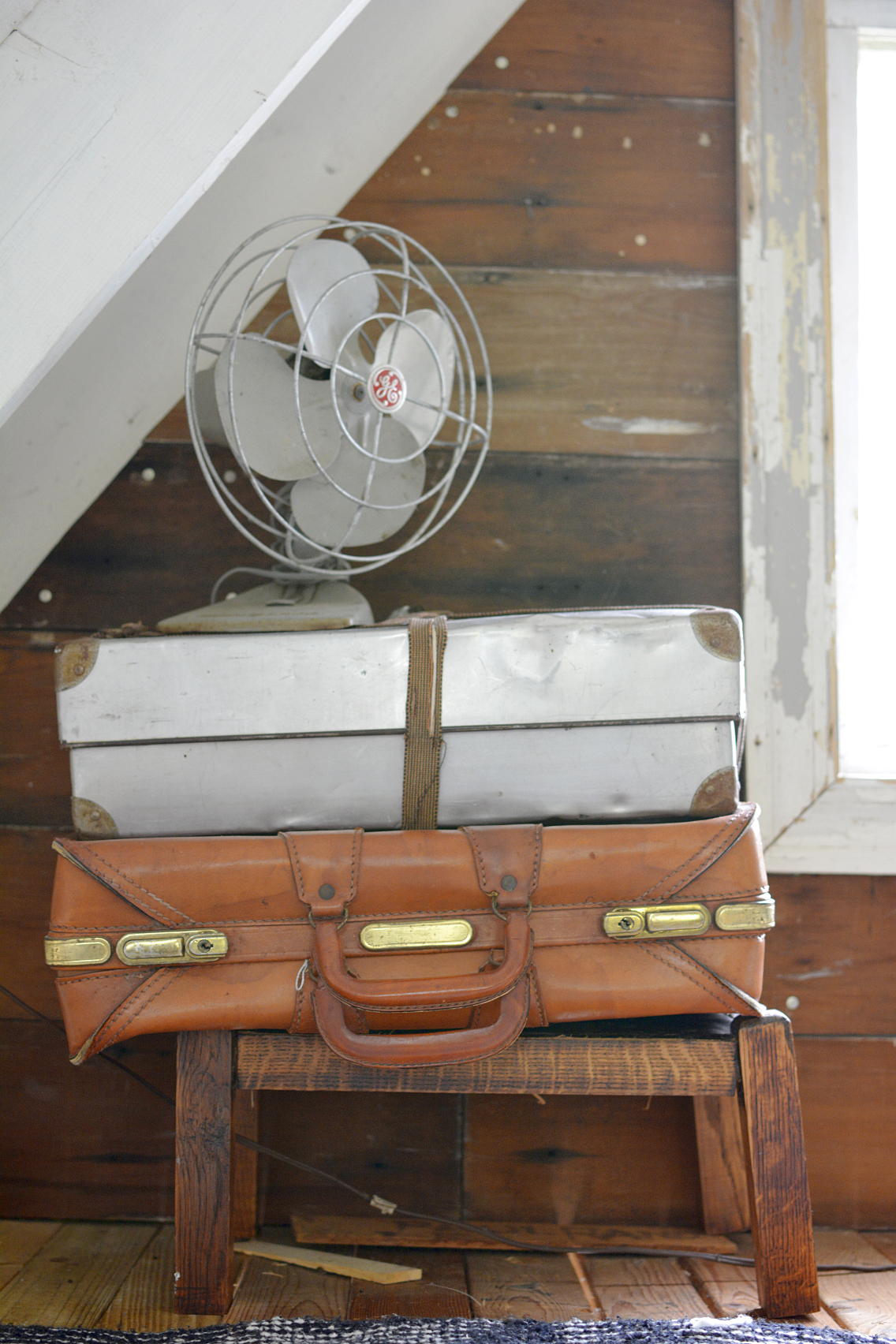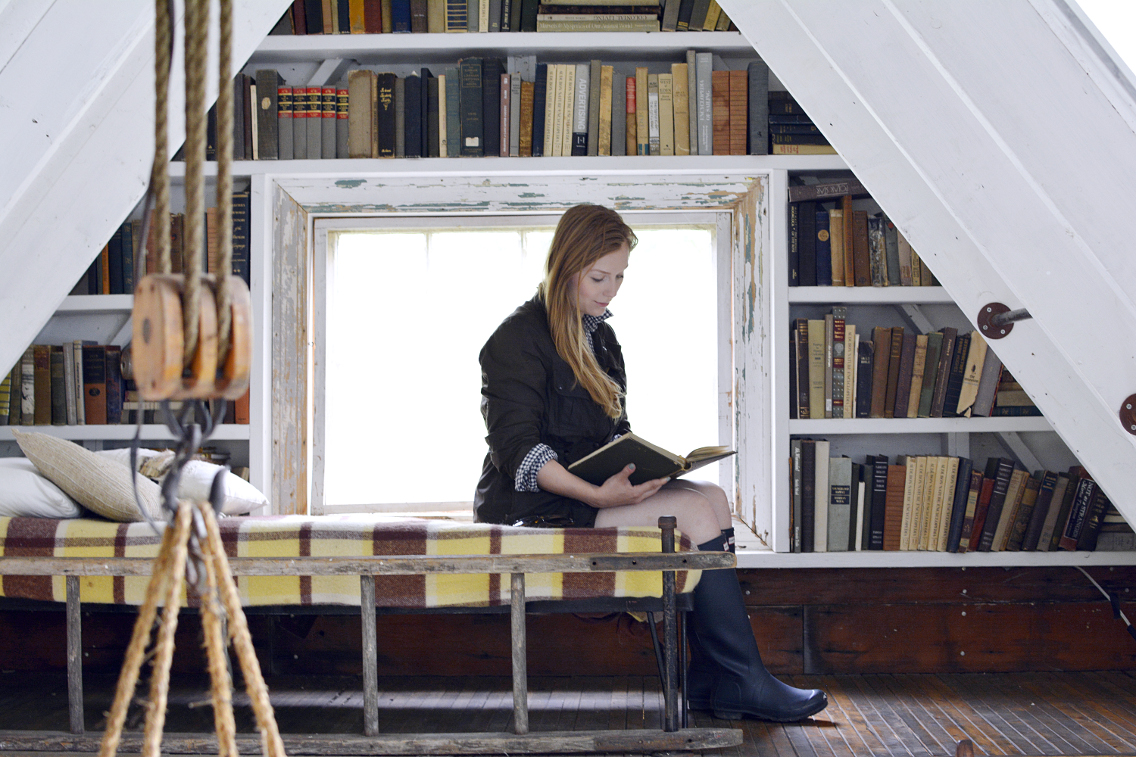 A perfectly cozy reading nook packed with a great selection of classics as well as a few books on the history of Wisconsin.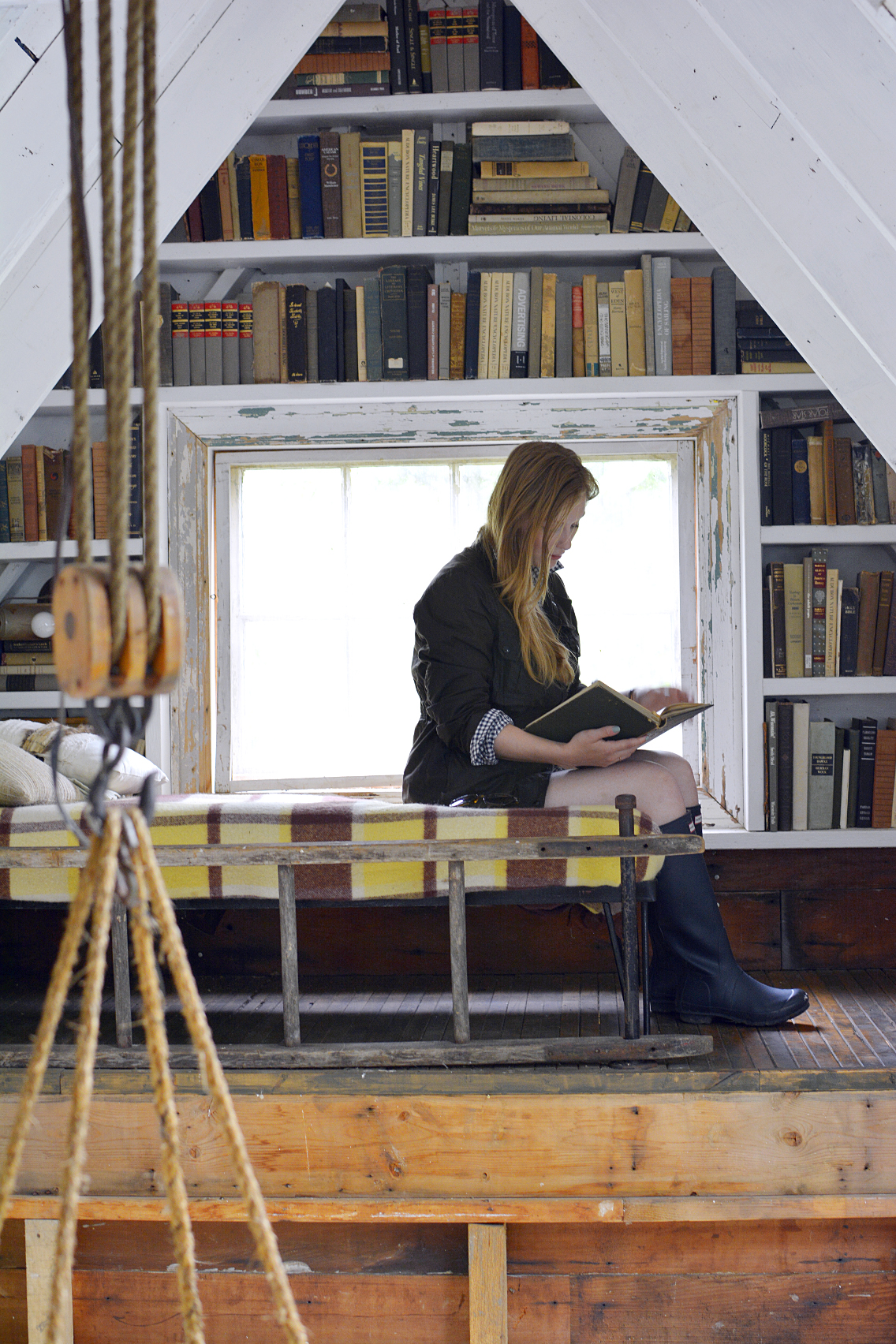 I could have stayed up there all day reading and sipping good coffee.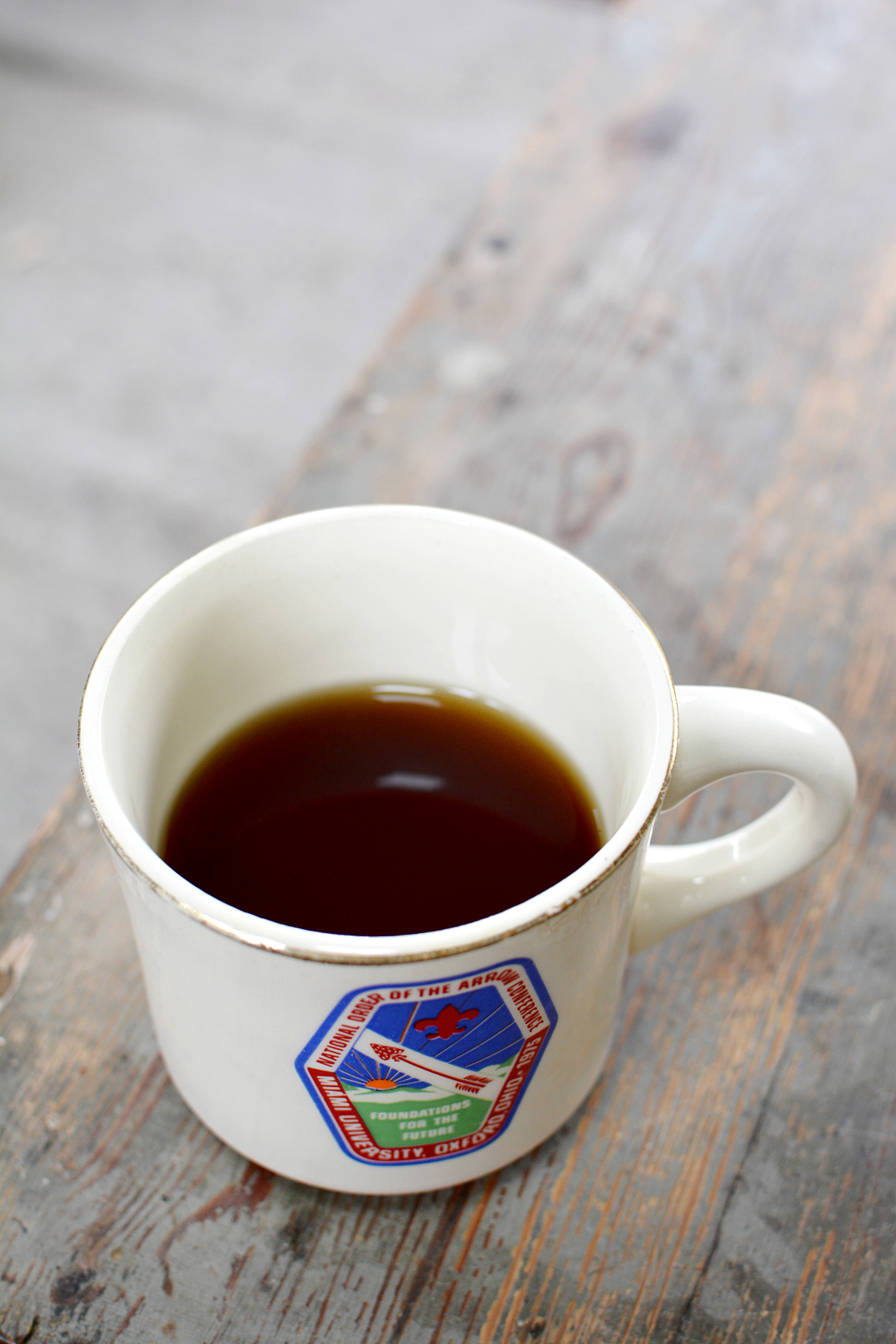 #goodcoffee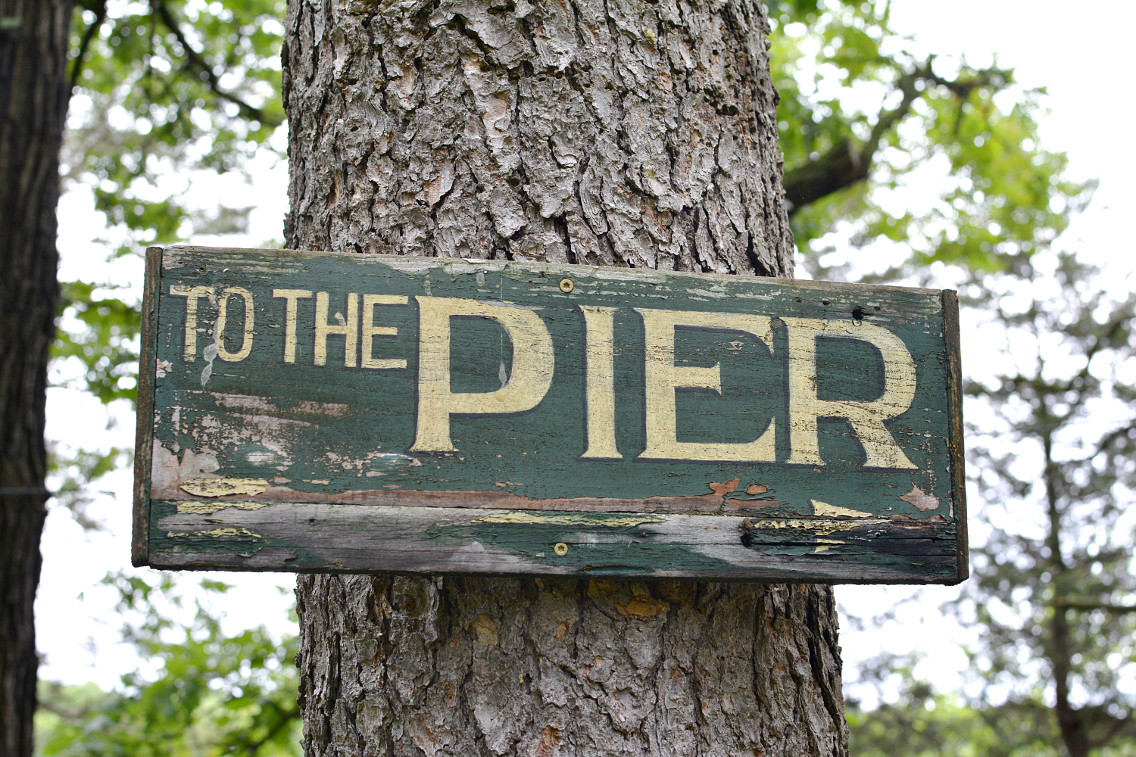 But Hubby LOVES water — when we were in Alaska last fall, anytime I lost him on our cruise (which happened more often than you would think), I would always check the pool first and inevitably find him splashing around.
So we left the treehouse and headed to the pier…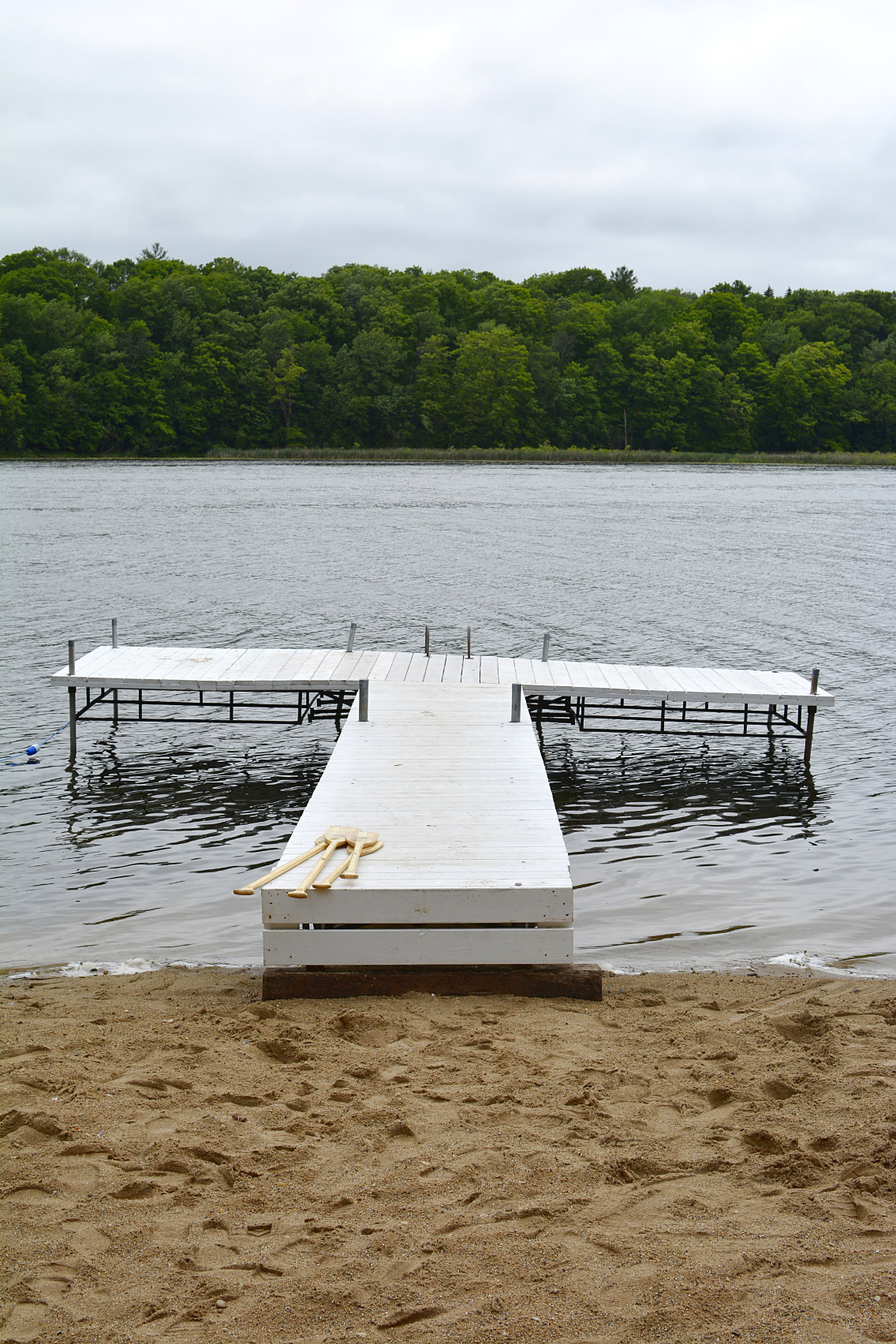 Which juts out onto tranquil Lake Wandawega.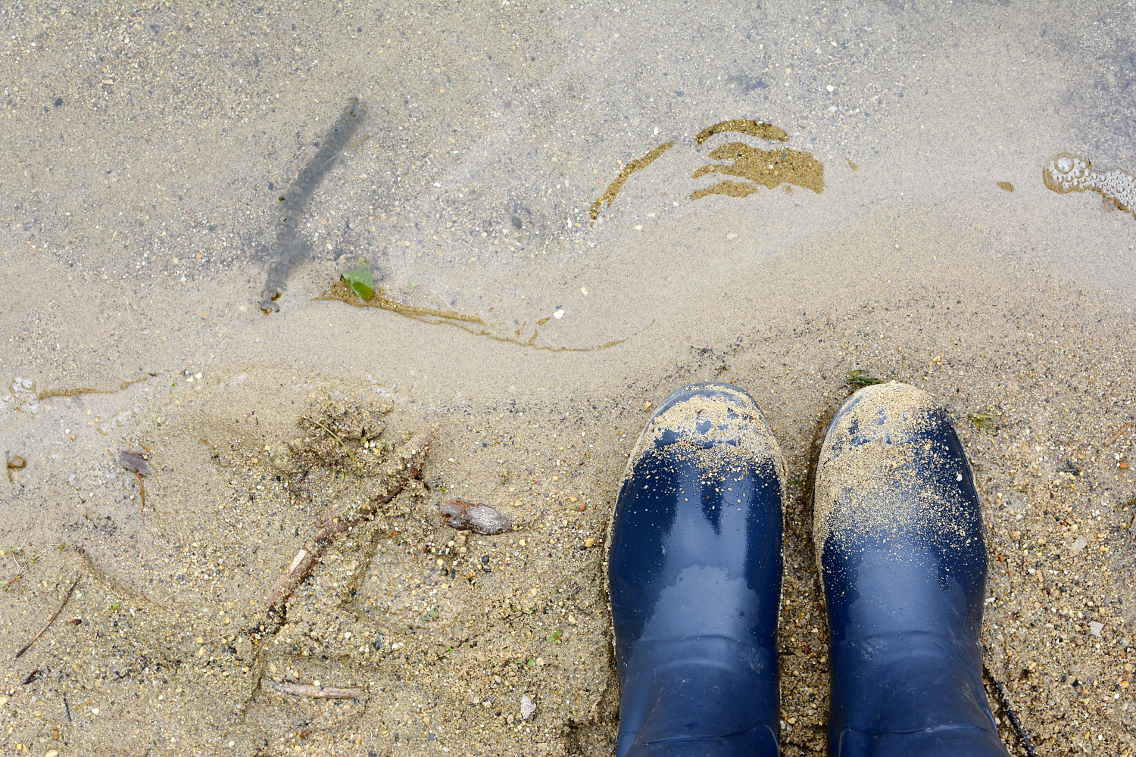 Jacket – Hunter || Shirt – Gap || Shorts – Banana Republic || Wellies – Hunter || Watch – Daniel Wellington 'Classy York' || Sunglasses – Ray-Ban 'Folding Wayfarer' || Nails – Smith & Cult 'Bitter Buddhist' (bought at Arch Apothecary)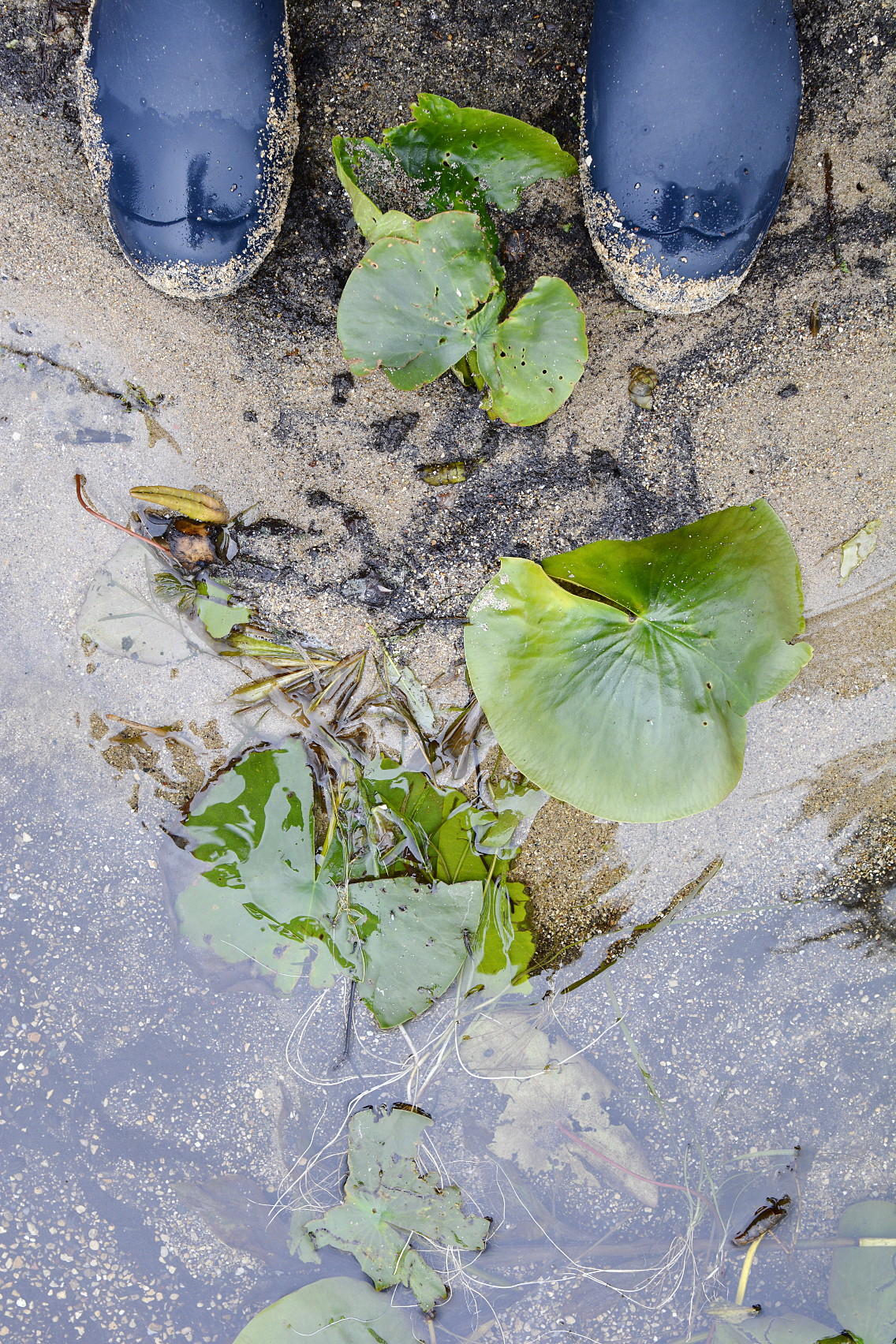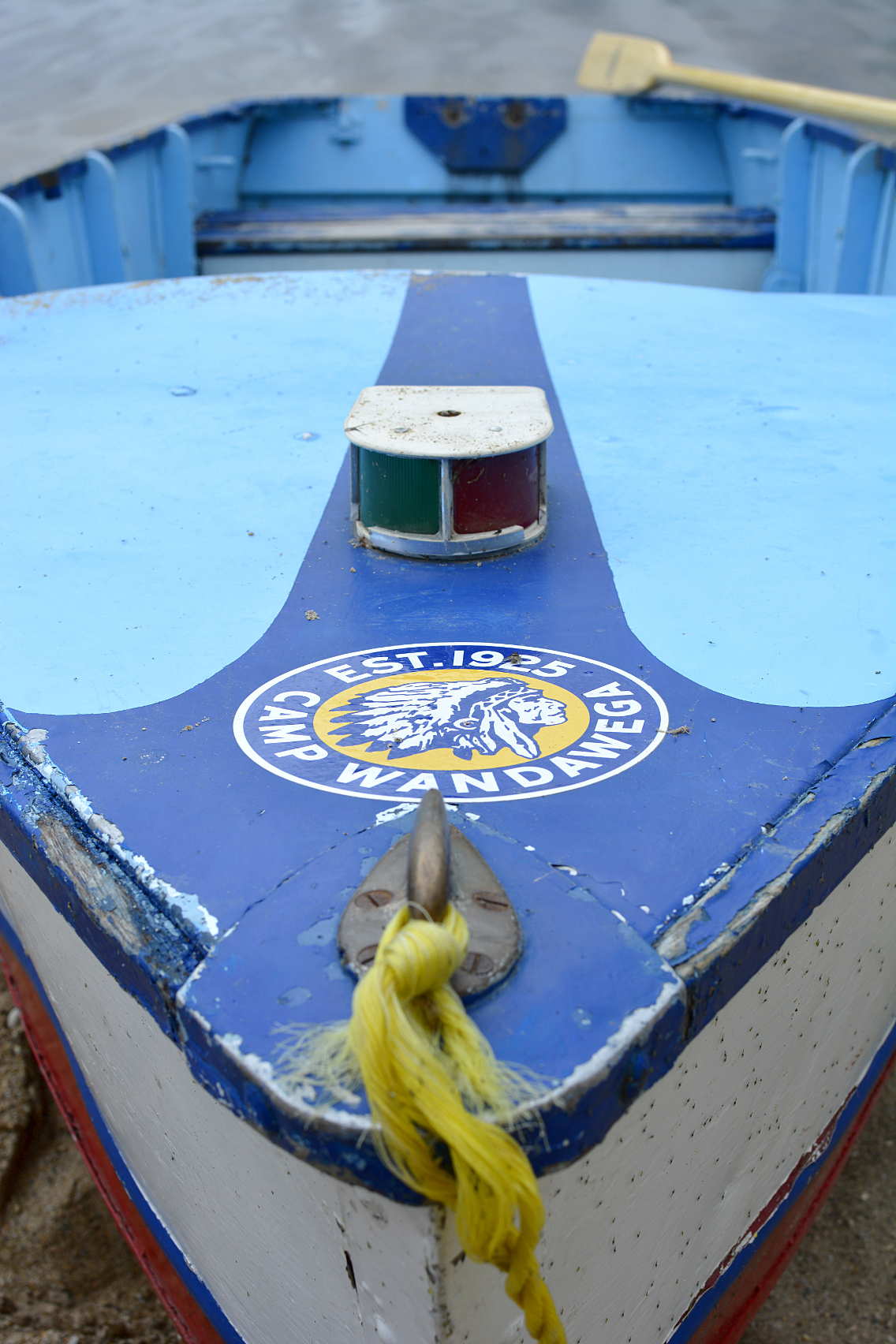 On the sandy shores of Lake Wandawega, there are plenty of activities for campers but Hubby and I especially could not resist the allure of these boats.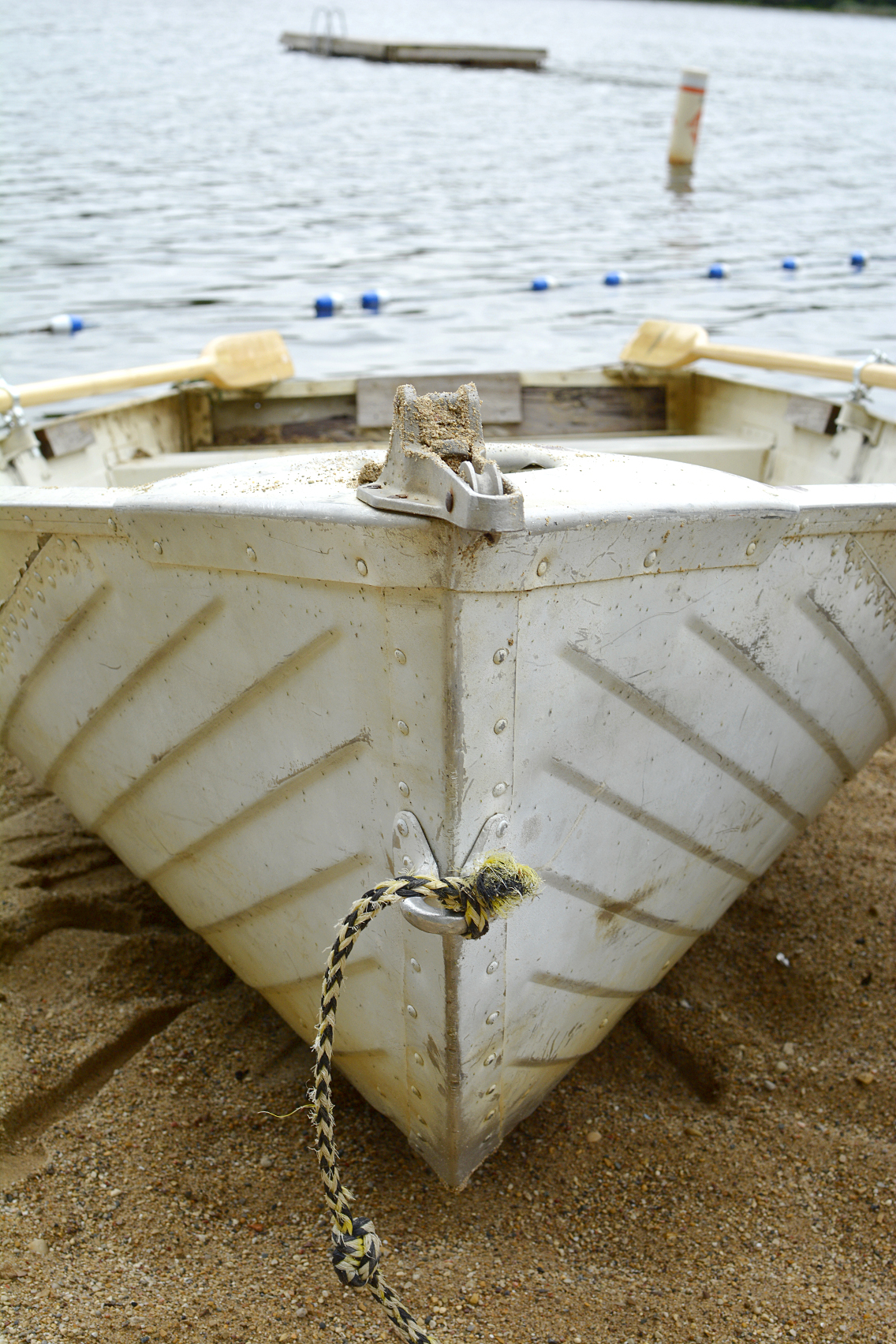 But which one to choose?
A traditional row-boat?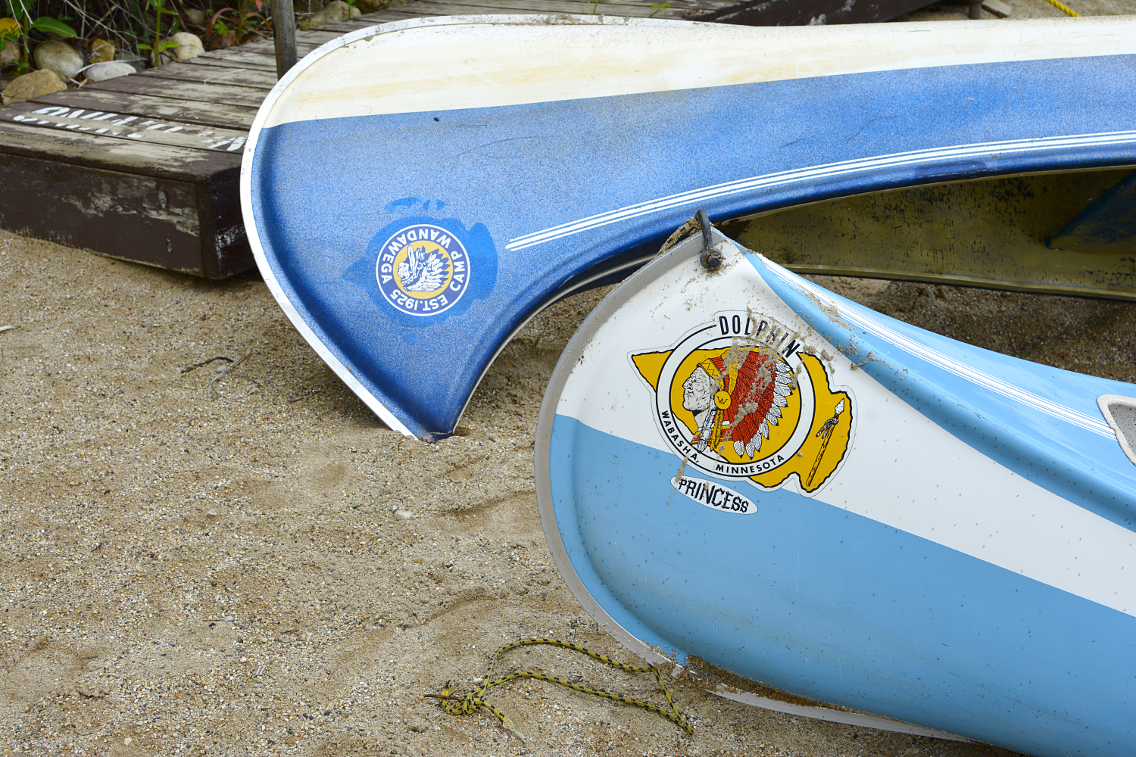 Or perhaps a canoe?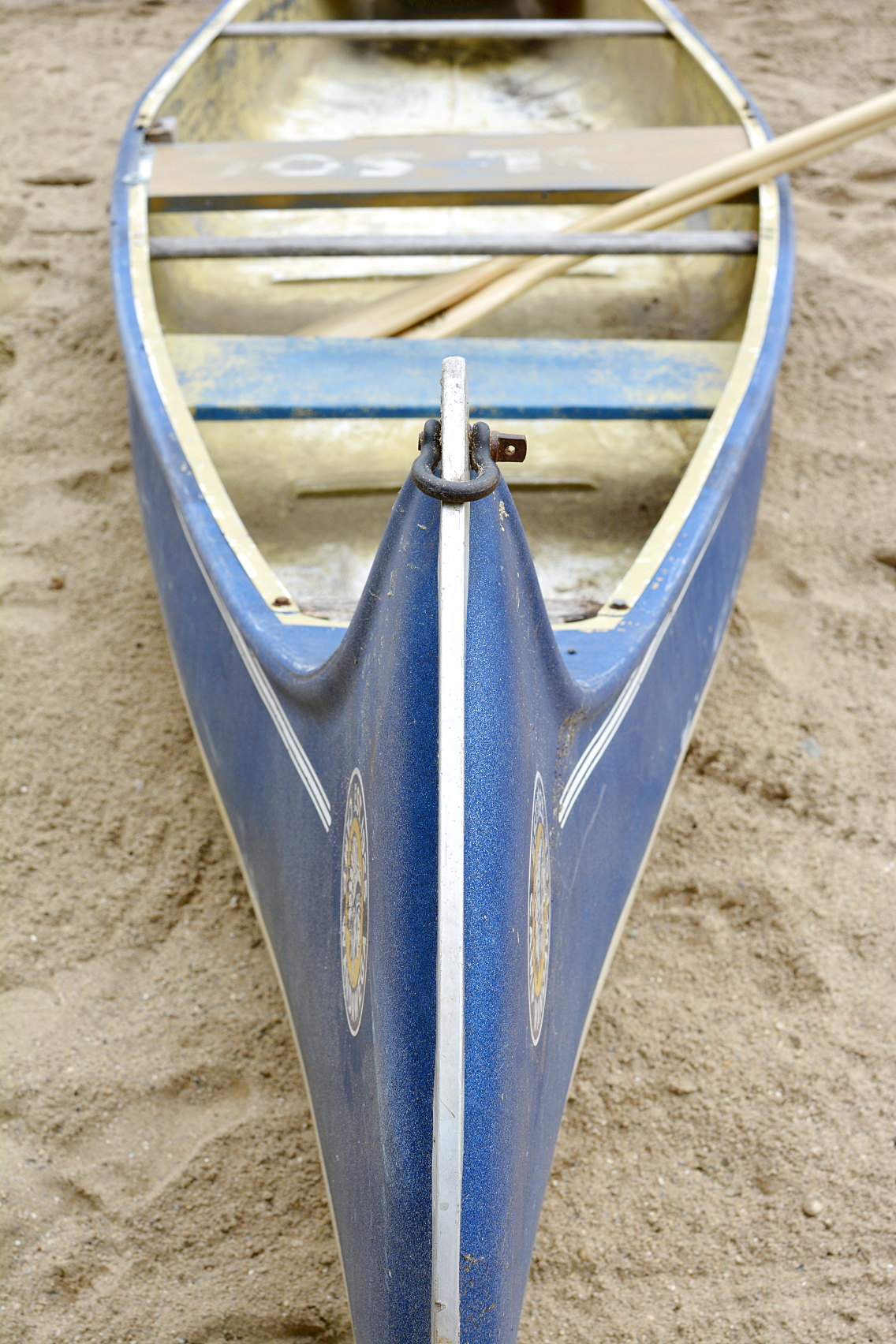 We chose a sturdy vessel…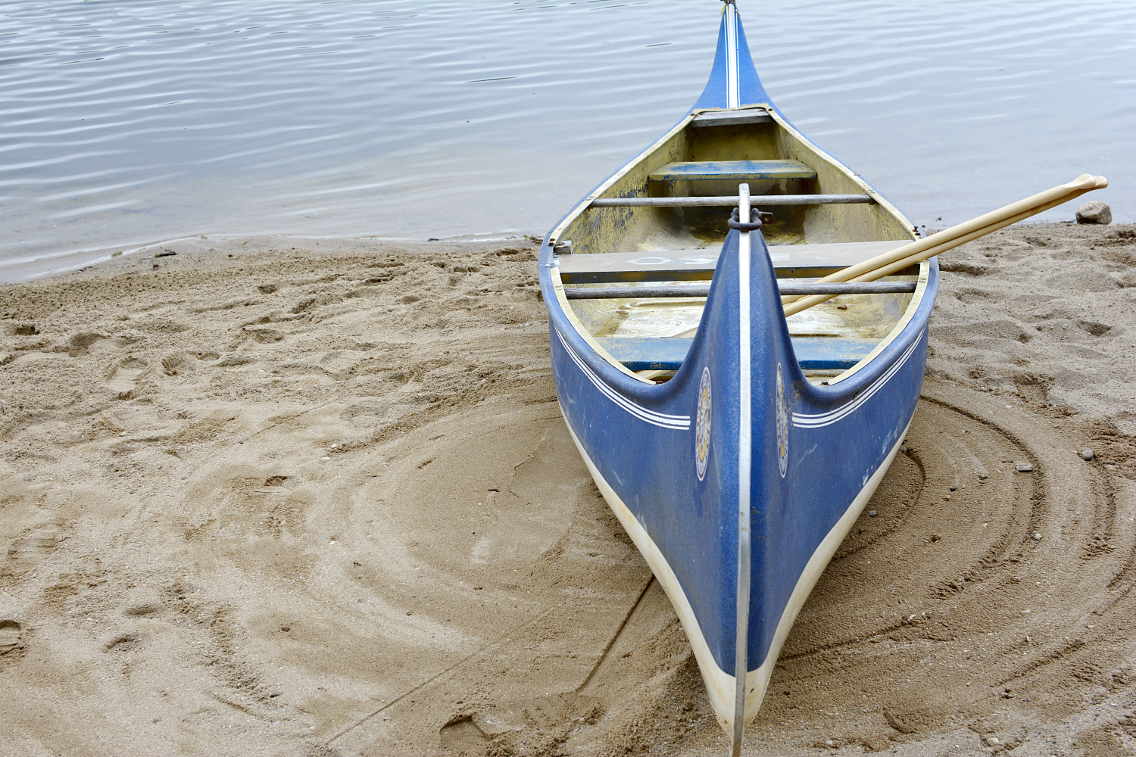 Spun it out around, got in and shoved off…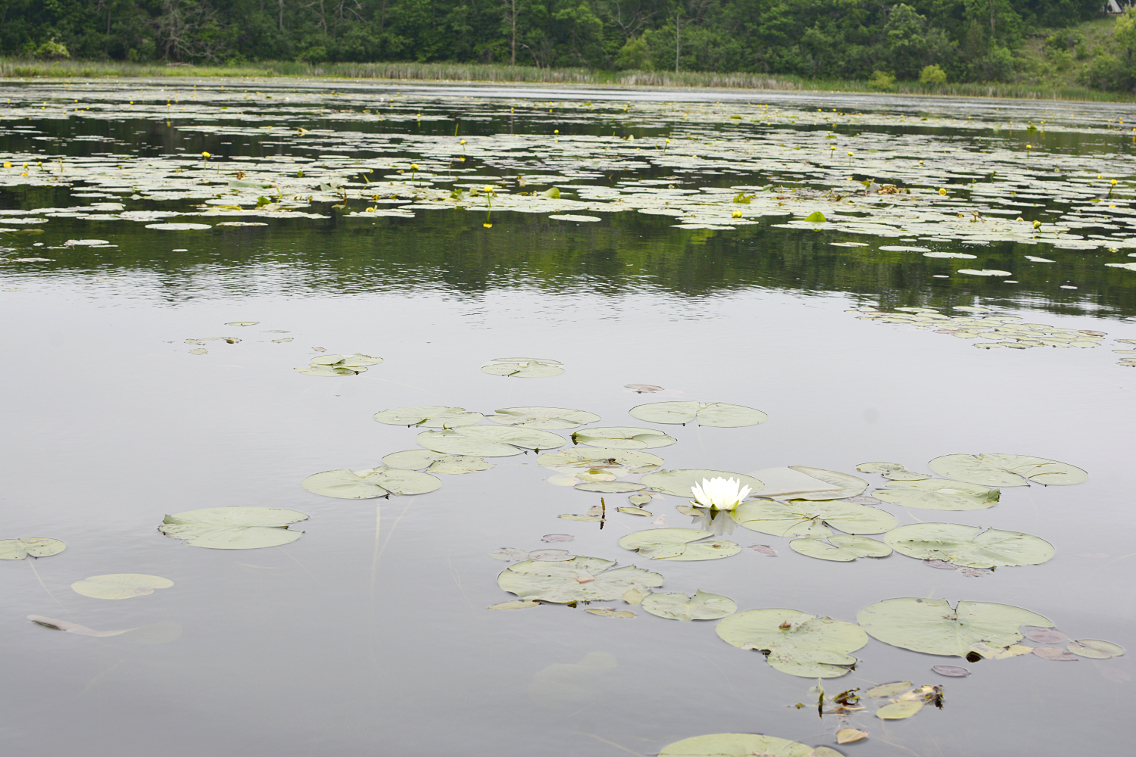 Into a tranquil lily pad covered abyss.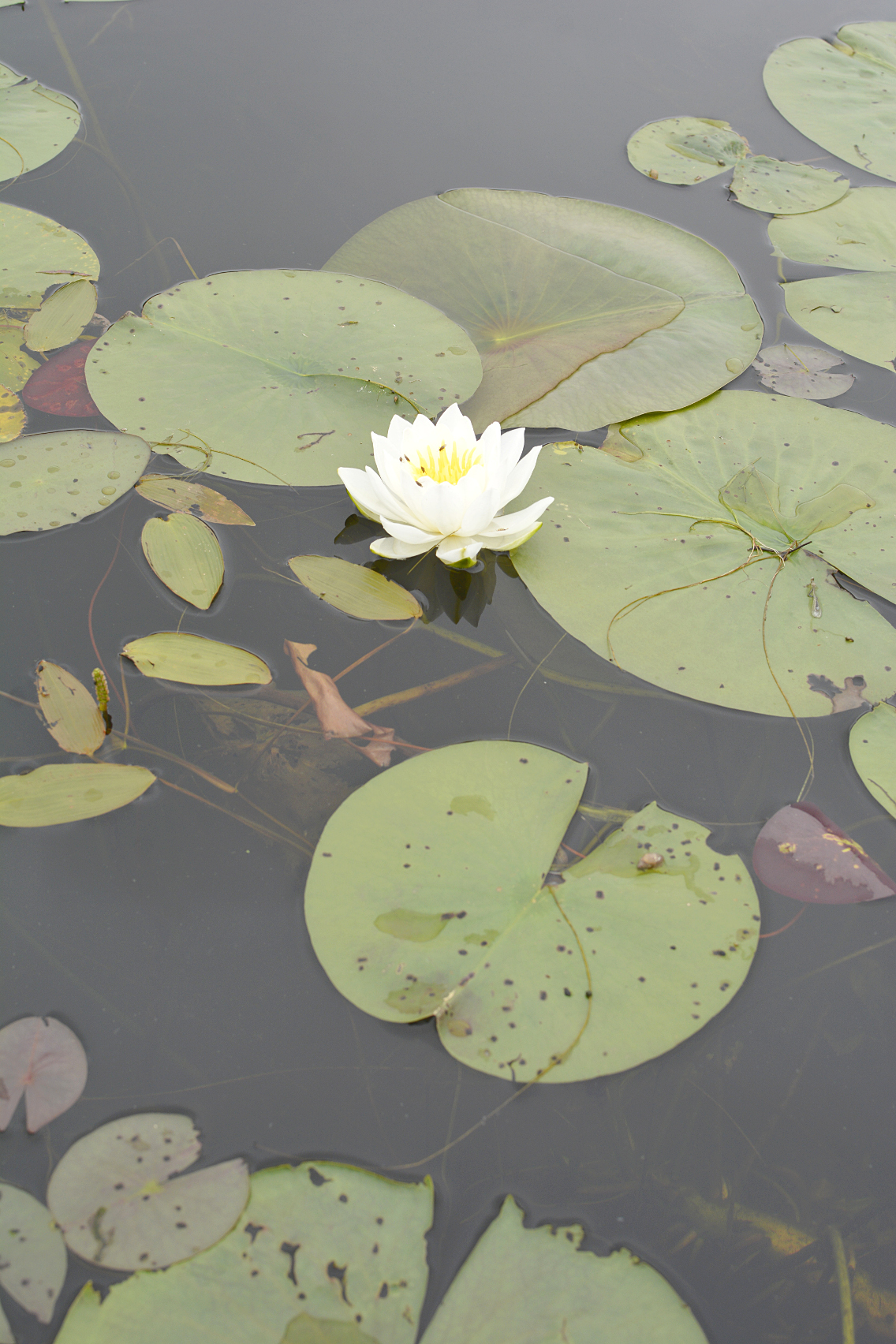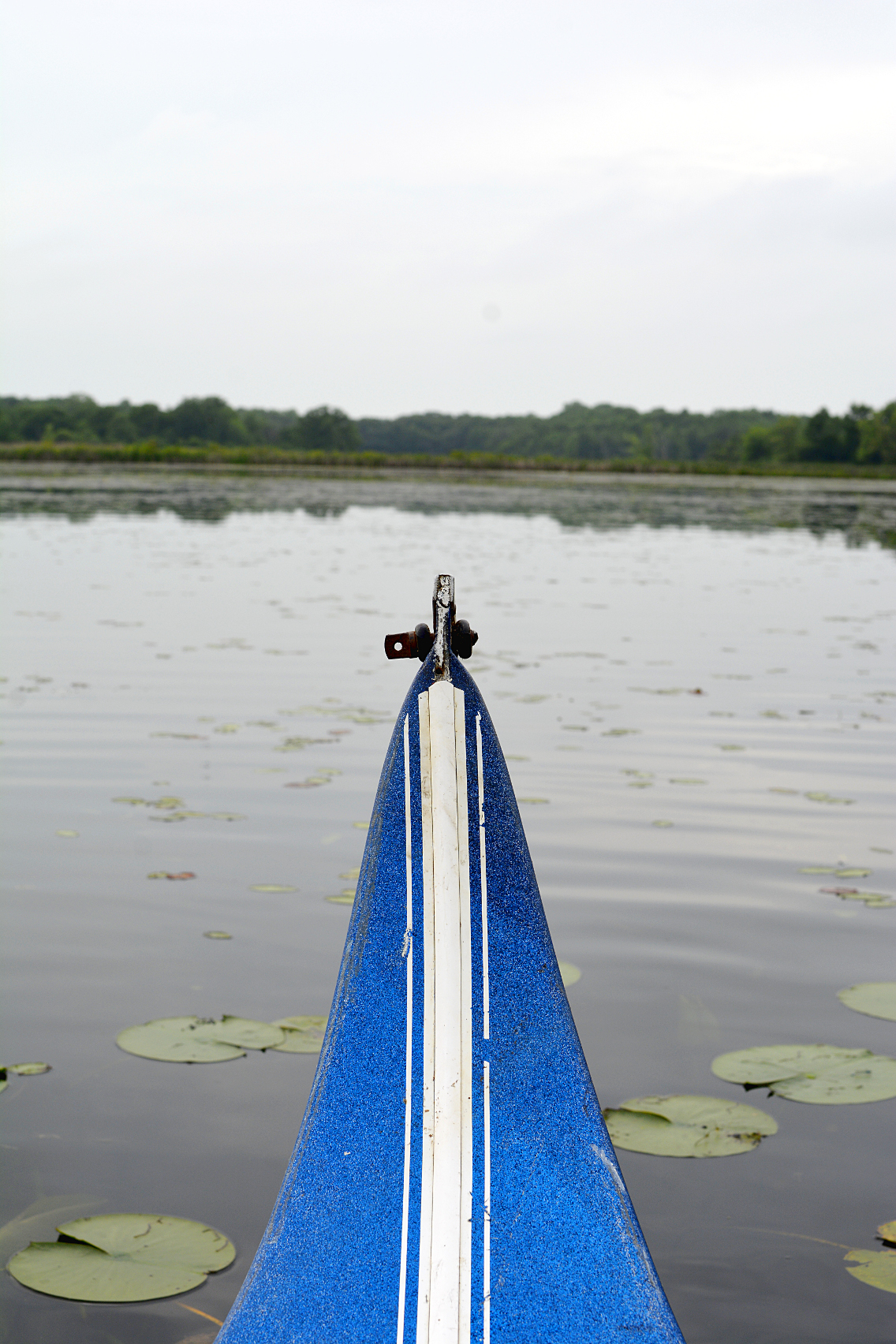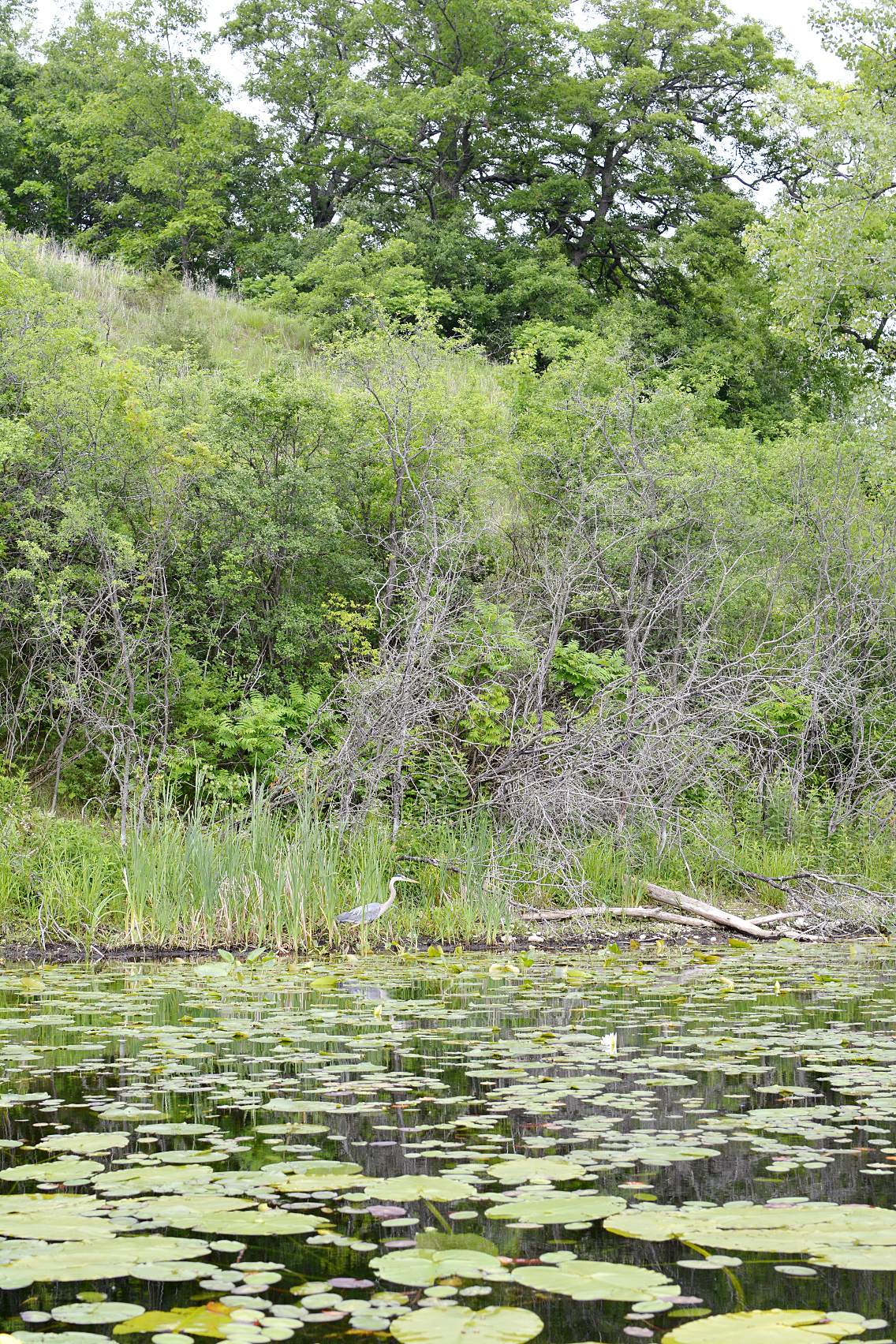 We saw plenty of wildlife on our journey including cranes, turtles, fish, birds of all colors and plenty of dragonflies.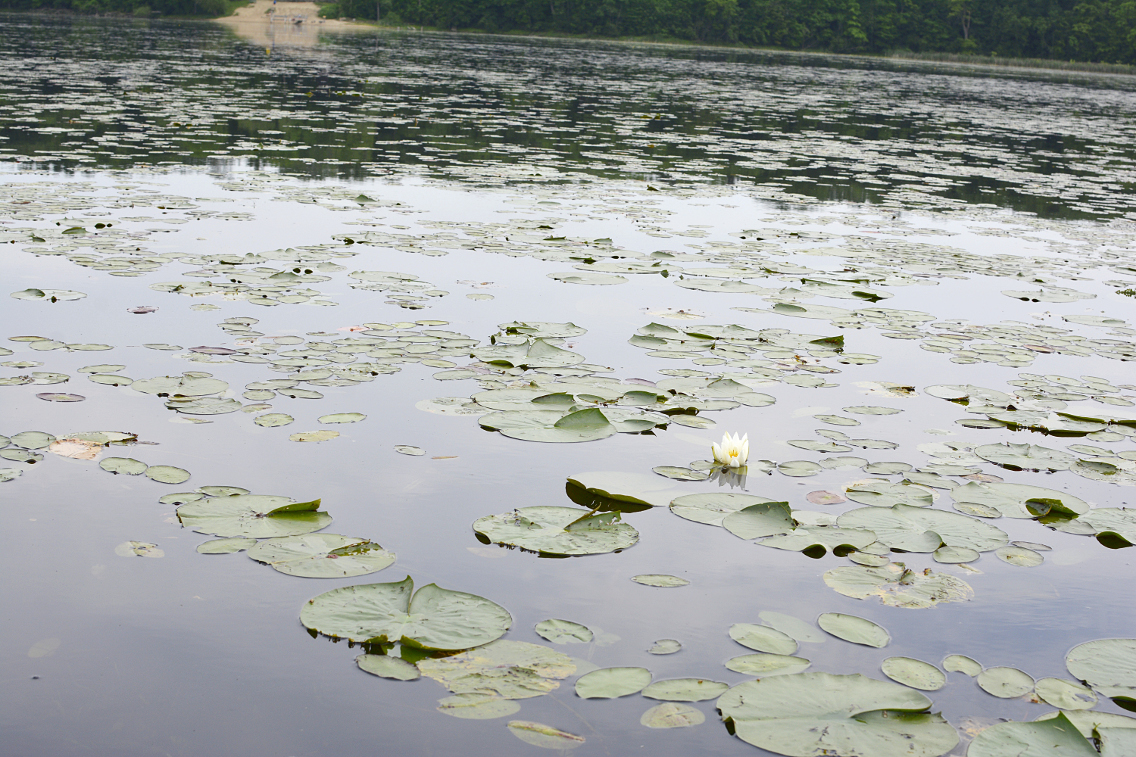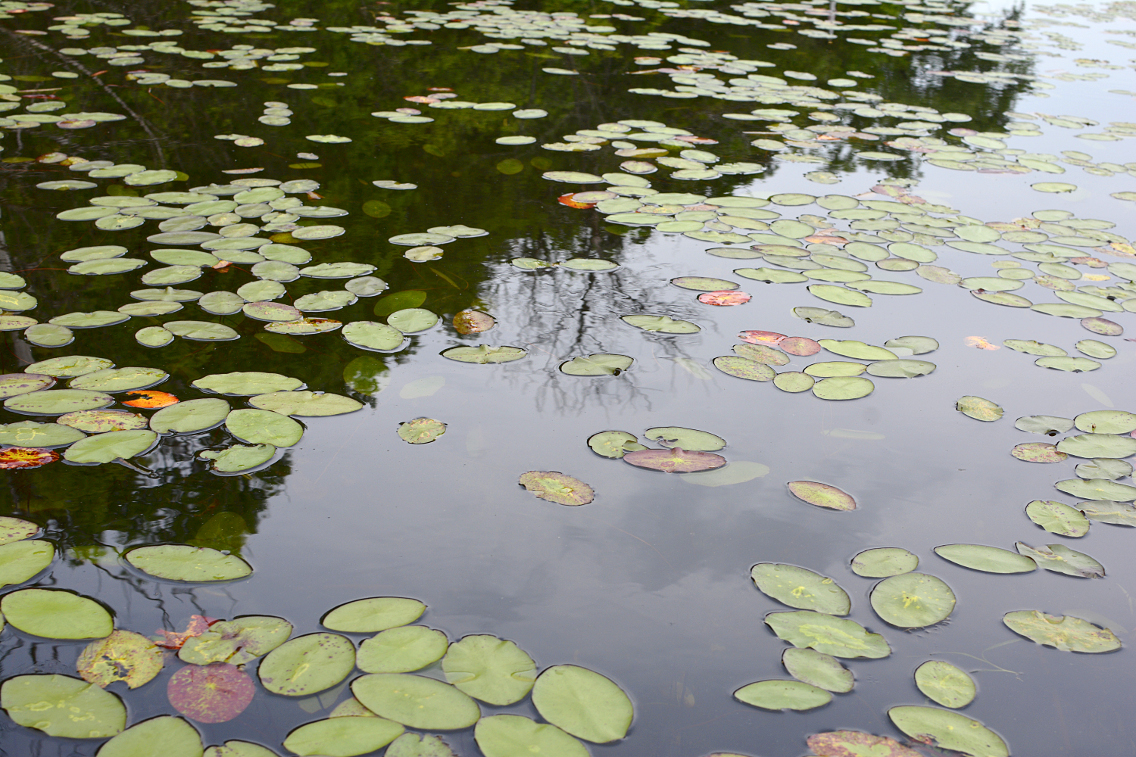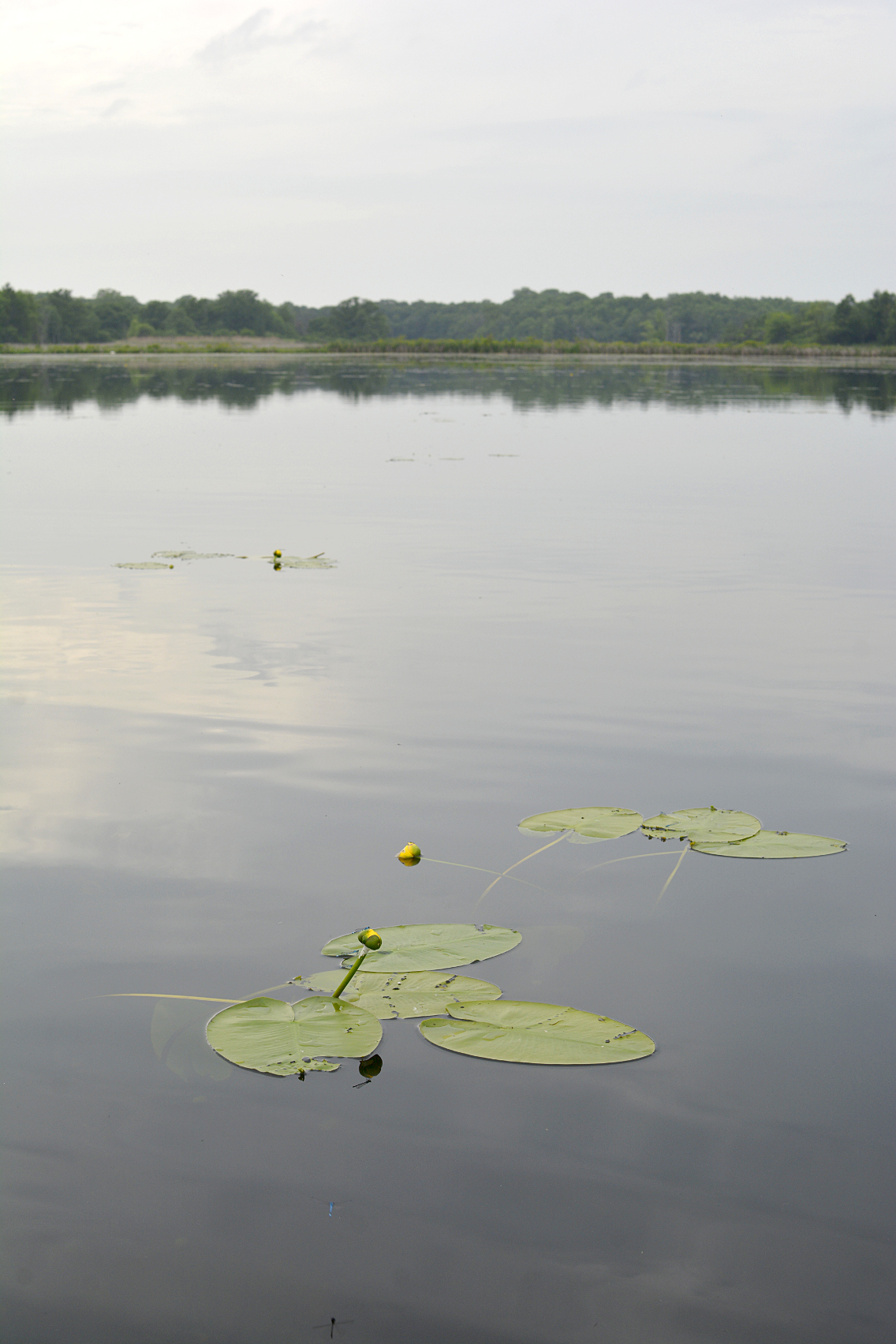 The reflections in the water were mesmerizing.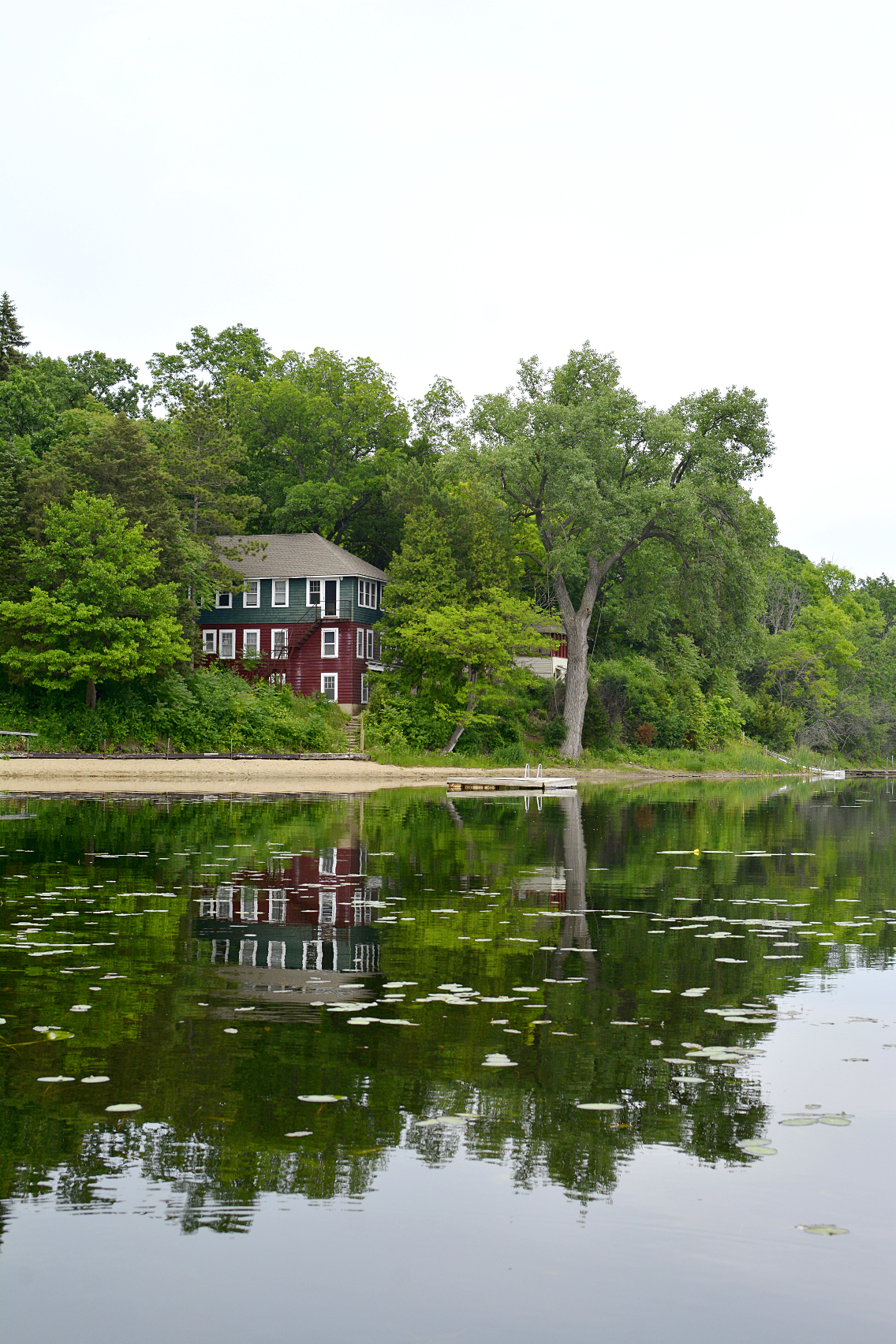 As were the views of Camp.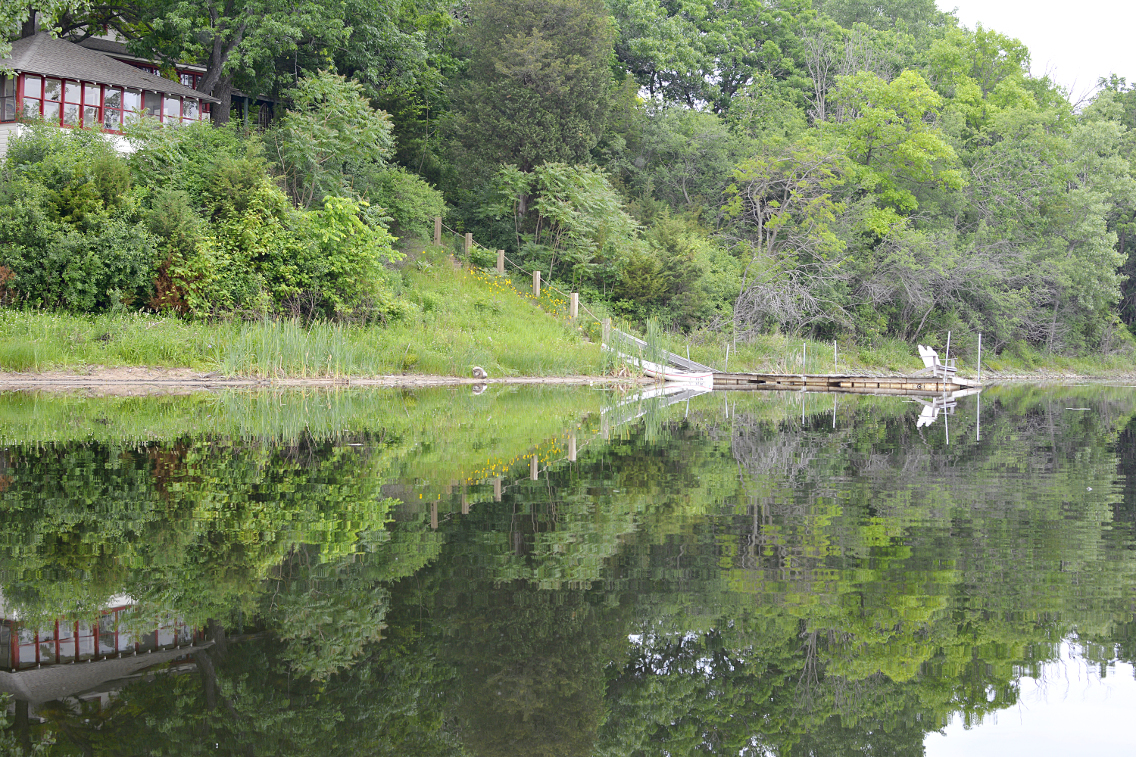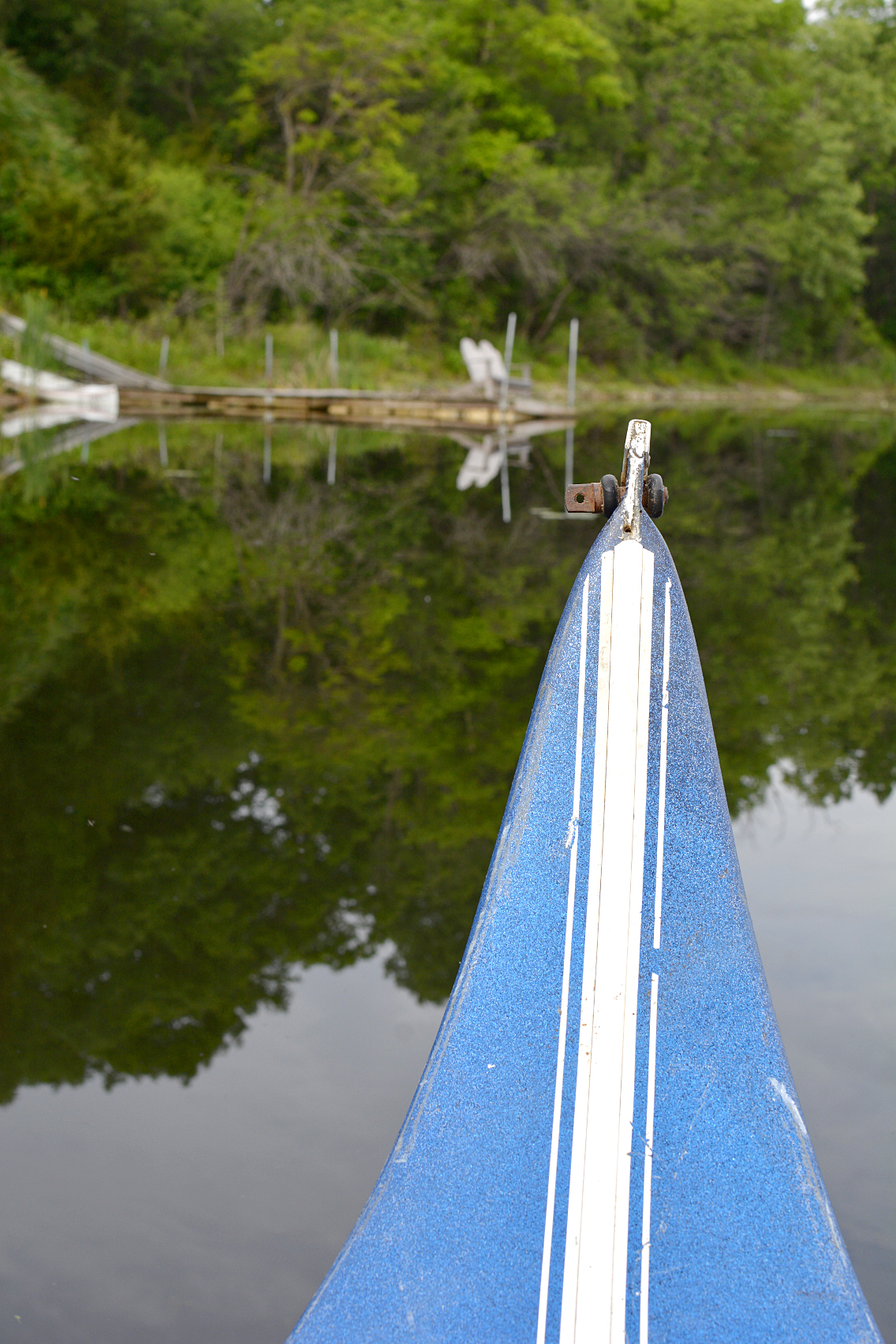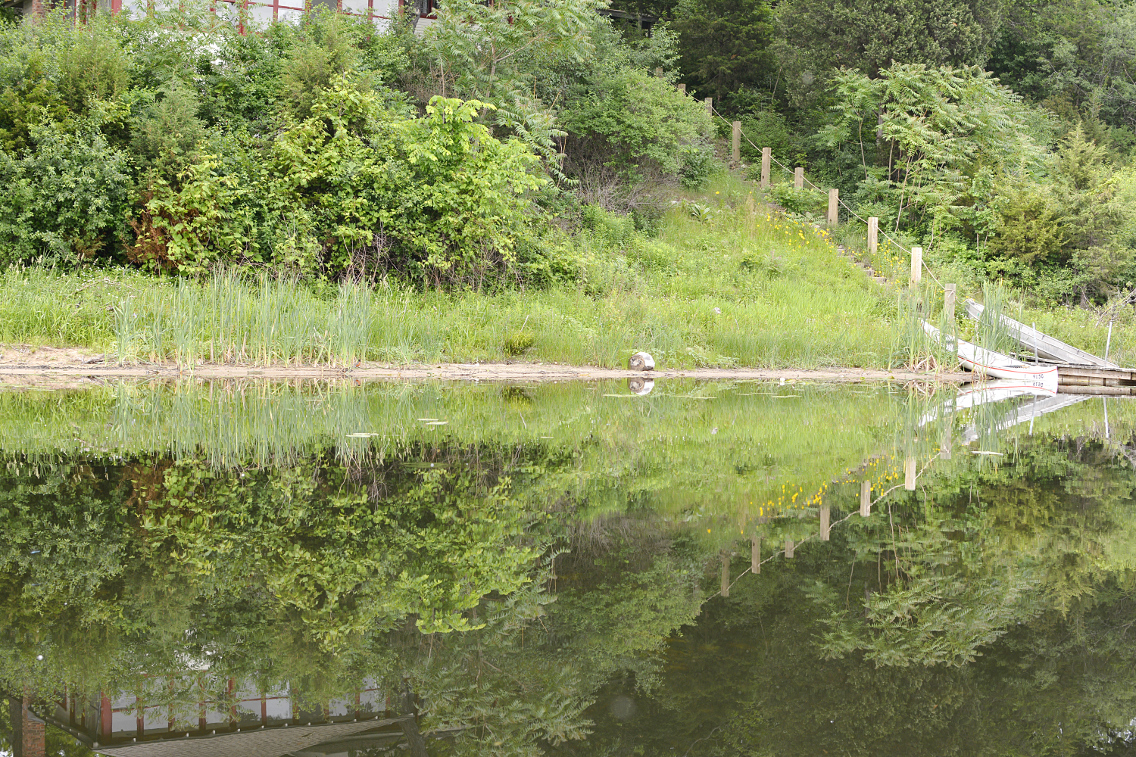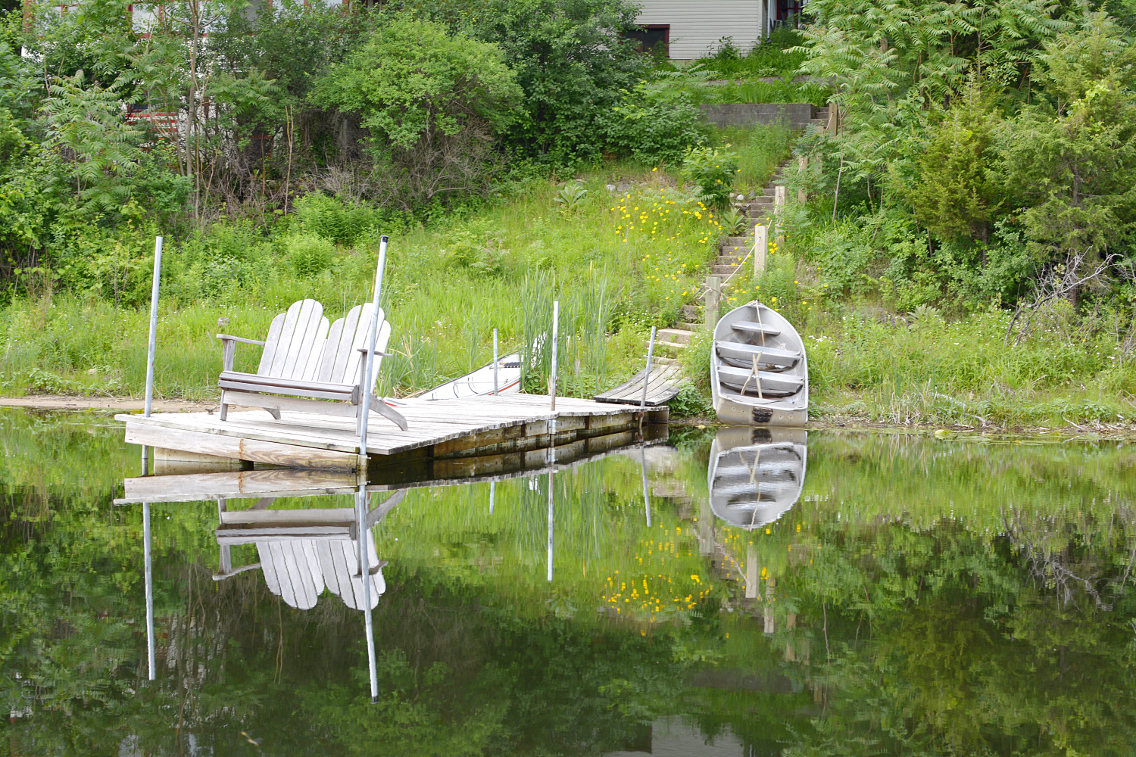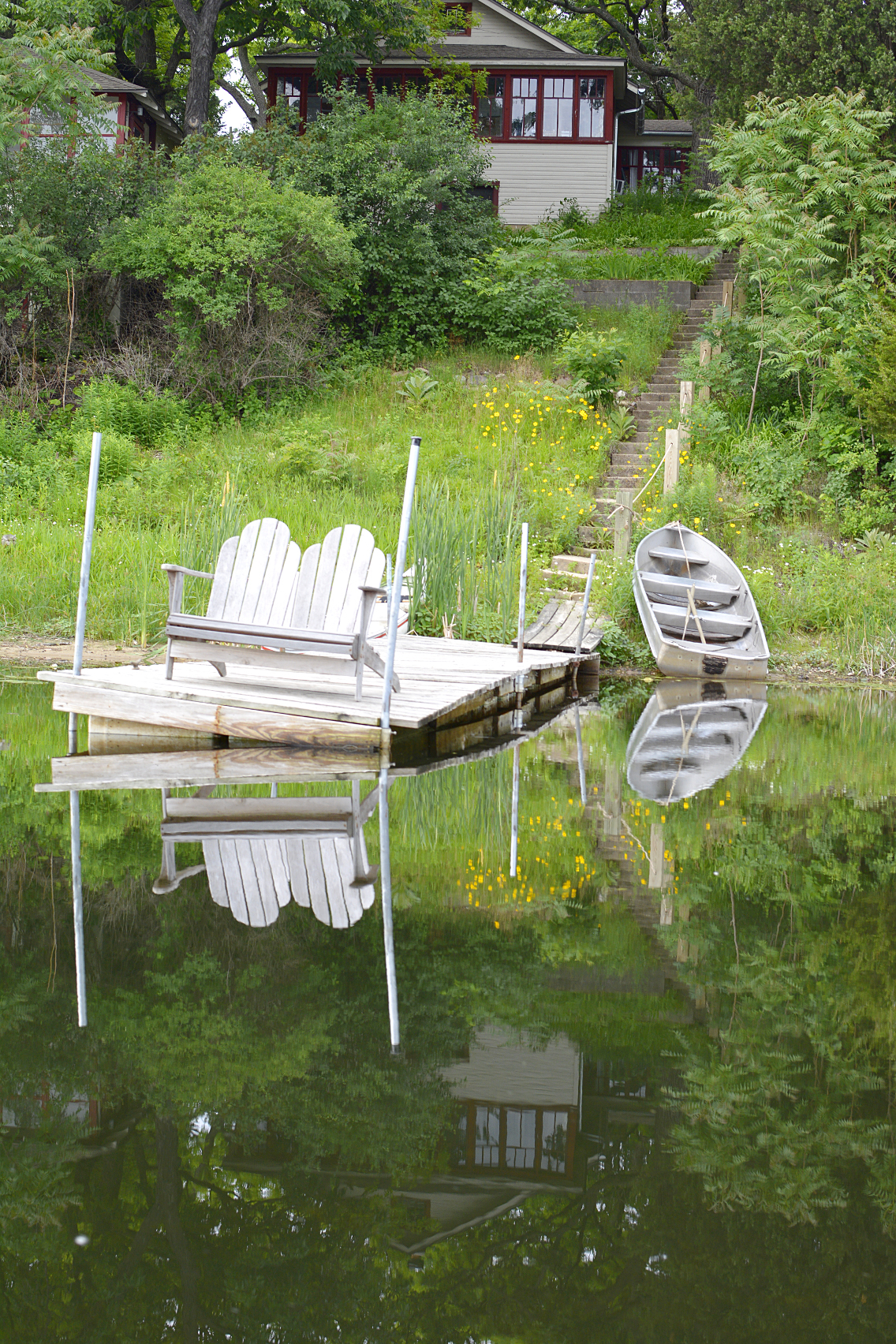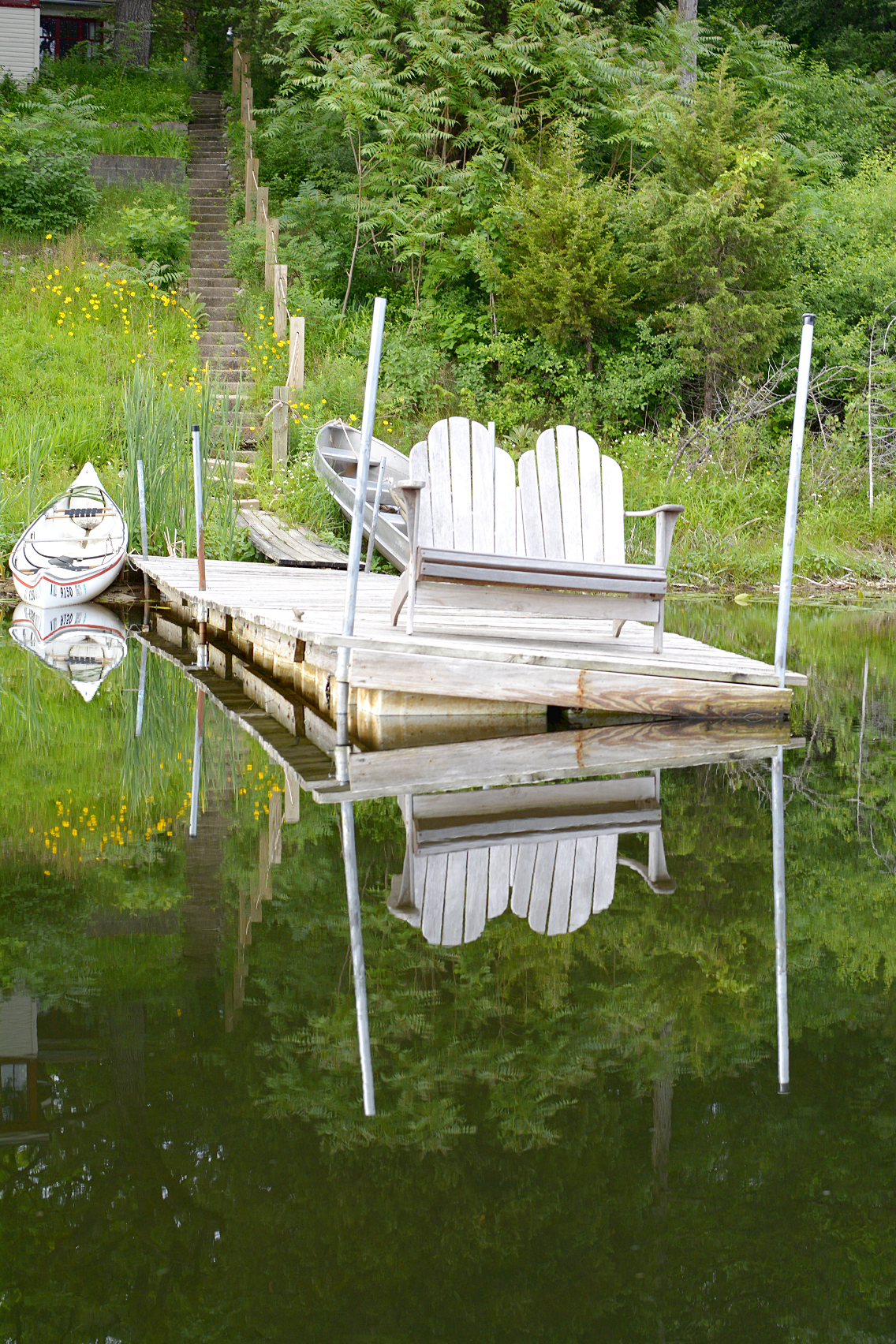 After spending most of our day on the water, Hubby and I eventually docked and met up with Rachel and Ian to enjoy more of the camp activities.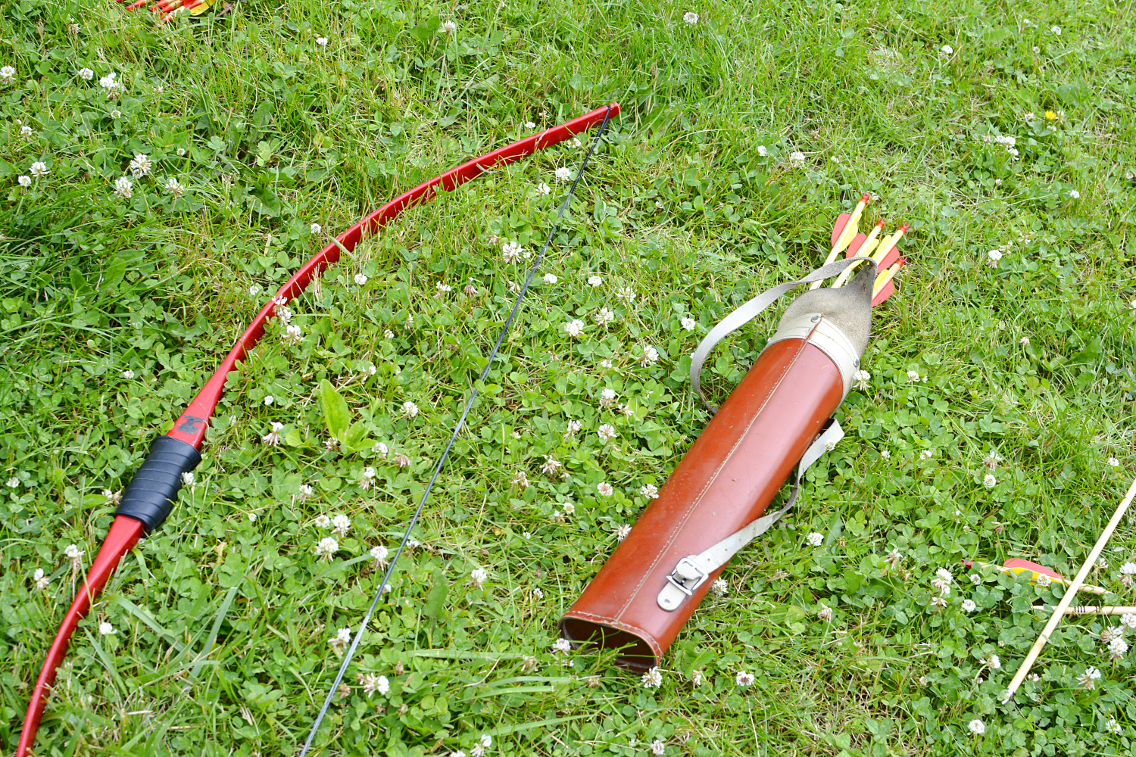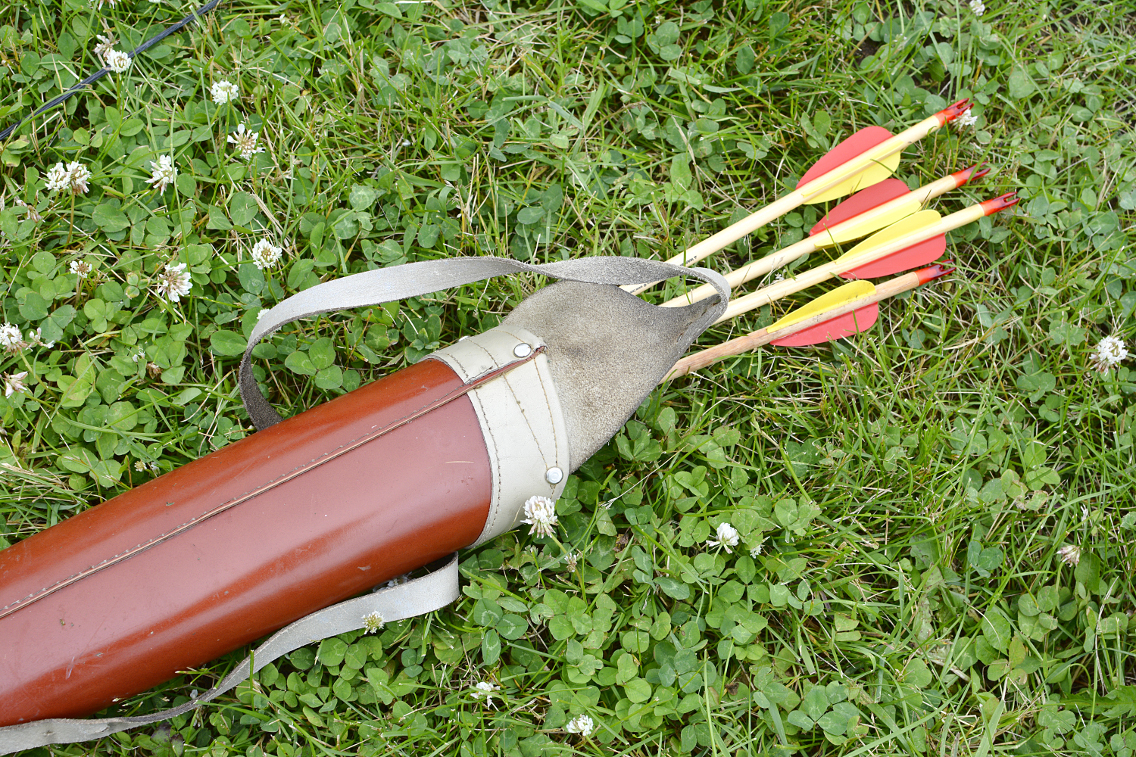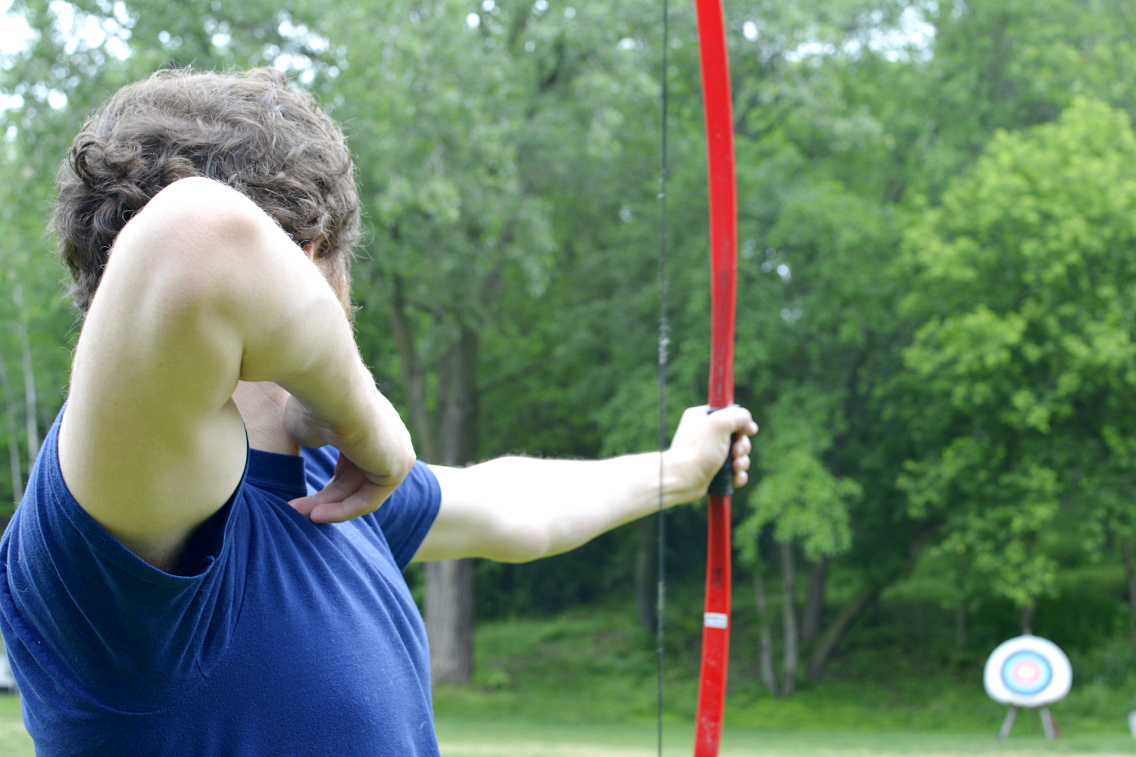 Like archery!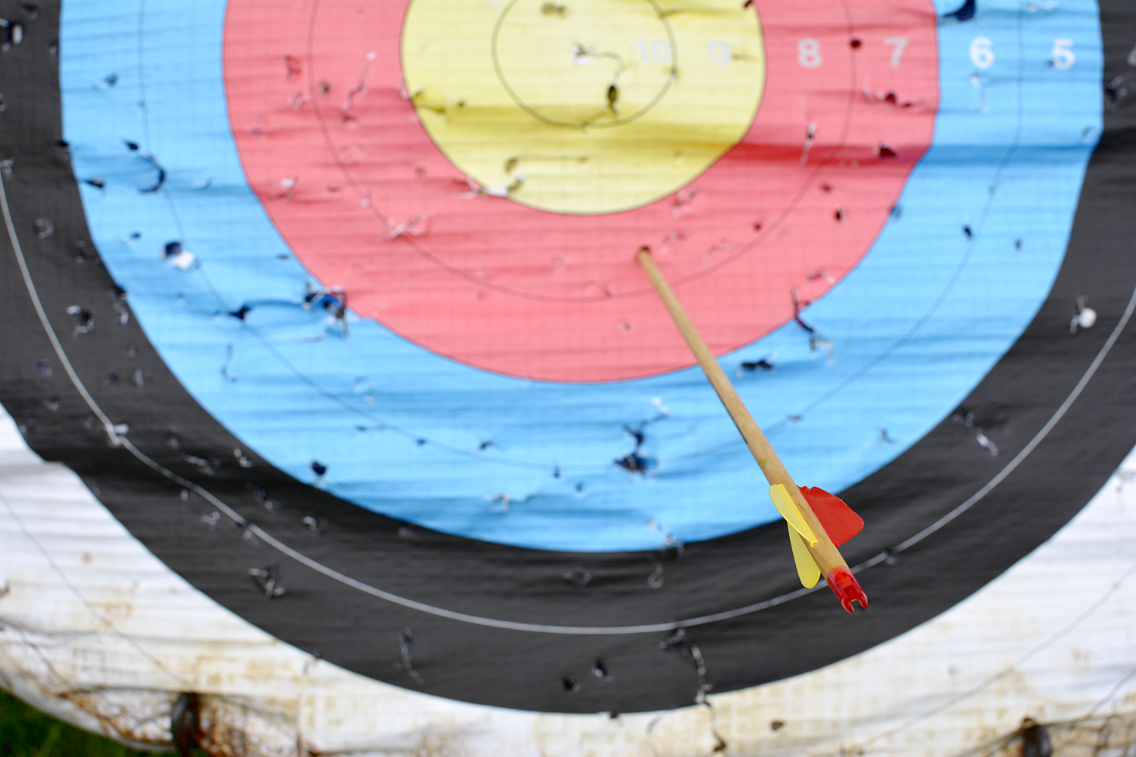 Camp Wandawega was exactly the on-target vacation we all needed. The tranquil space, amazing staff, and plethora of activities were the perfect way to decompress from the city life and return rejuvenated, refreshed, and reinvigorated.
Camp Wandawega is as close as you can get to perfect. It's the sort of place that leaves a mark on you and gives you pangs of nostalgia to think about after.
I know we will all be affectionately dreaming of this inspiring place for a long time to come.
Disclosure: I received a complimentary stay to facilitate this post. Review and all opinions are my own.