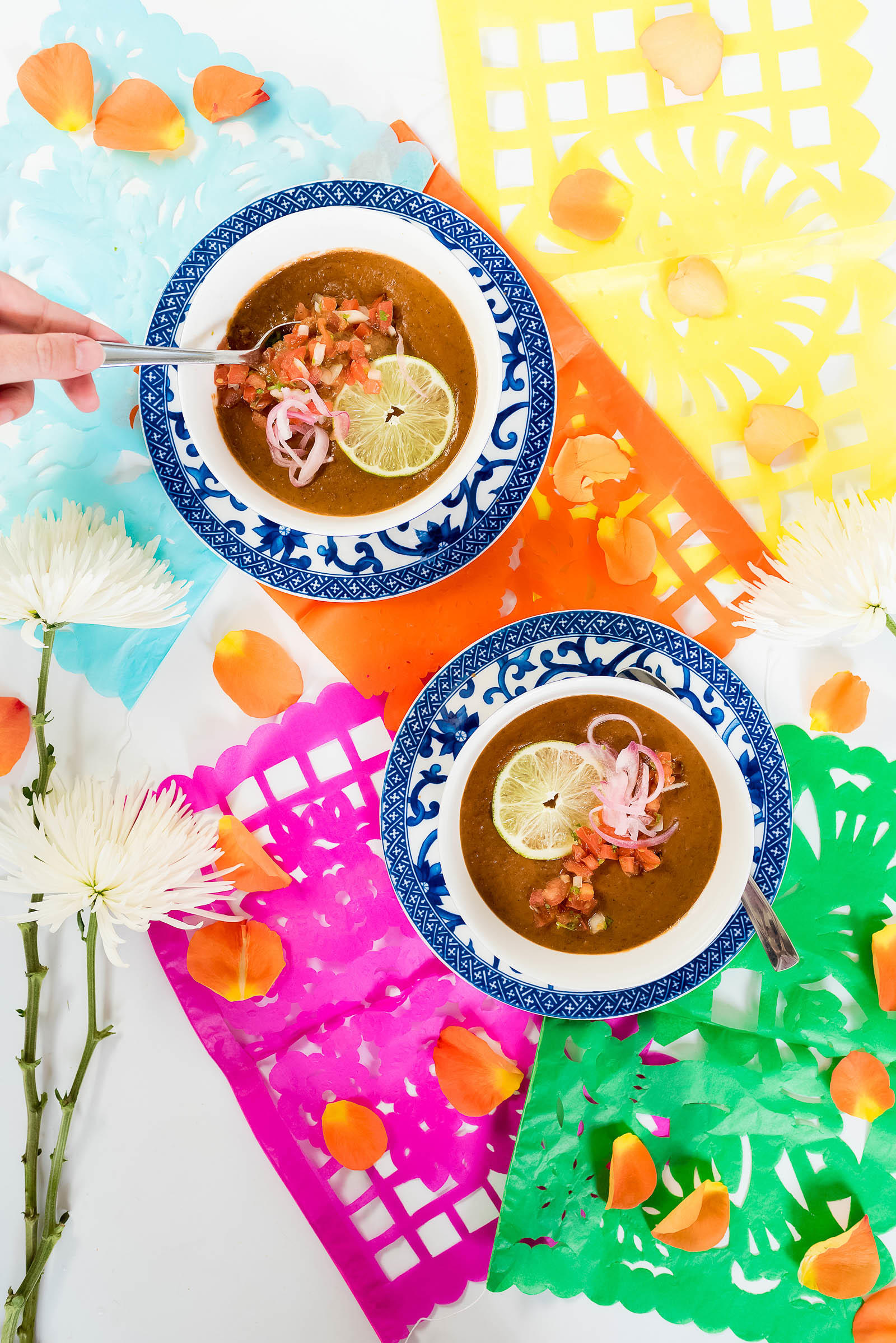 It's already Cinco de Mayo.
Anyone else in shock? I swear this year has gone by faster than any before it!
But after my adventures in Mexico last month, I'm looking forward to using Mexican Independence Day as an excuse to cook up some really delicious Mexican food.
Especially today's soup.
It's spicy, but not too spicy.
It's a common Mexican dish that's very uncommon Stateside.
Wickedly easy to whip up, positively delicious to dive into, and made of just a few simple ingredients (several of which can be omitted at your preference). What's not to love?
It's a simple yet astounding addition to any Cinco de Mayo celebration!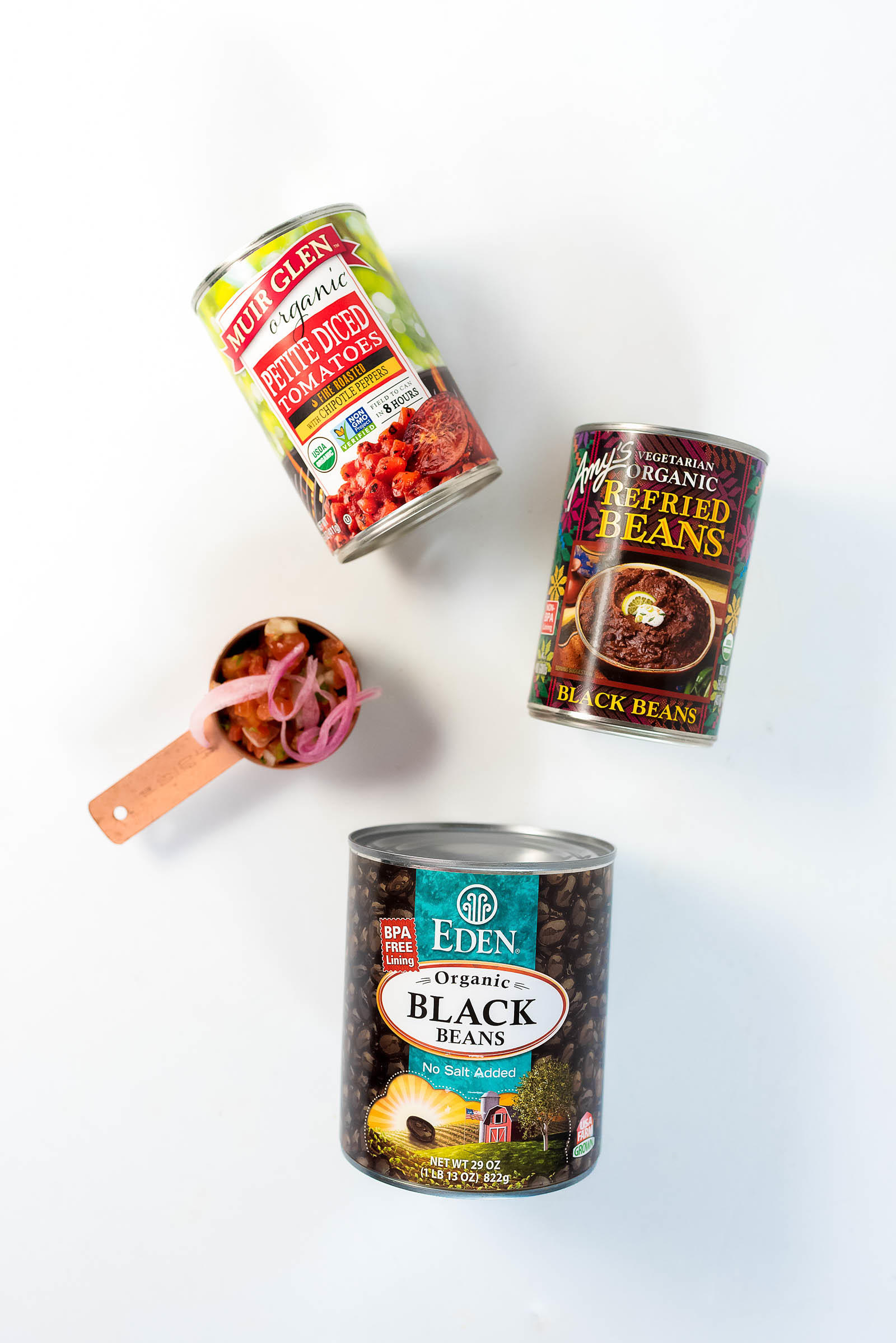 Puréed Black Bean Soup
Yields 4-6 Hefty Bowls of Soup
1 29 oz Can Black Beans
1 14.5 oz Can Petite Diced Tomatoes, Fire Roasted
1 15.4 oz Can Refried Black Beans
Pico de Gallo (for garnish, store-bought or homemade — my favorite recipe can be found here)
1 Onion, Diced
2 Garlic Cloves
1 Tbsp Olive Oil
Salt & Pepper
First heat a stock pot on medium low. Add oil, onions, & garlic and sauté for 2 – 3 minutes.
Add black beans, refried beans, and diced tomatoes. Add enough water to just barely cover the beans*. Simmer for 20 – 45 minutes, stirring occasionally.
Add salt & pepper to taste. Take an immersion blender (or use a traditional blender) and purée the mixture. Taste and adjust seasonings as necessary.
Serve with pico de gallo, pickled onions, and a slice of lime for garnish.
* One of my favorite secrets for adding flavor to vegetarian Mexican soups is to swap out the water for some salsa or taco sauce. It adds a rich dimension to the broth without the use of meat! I'm particularly addicted to adding the Frontera lime cilantro sauce to this soup's broth!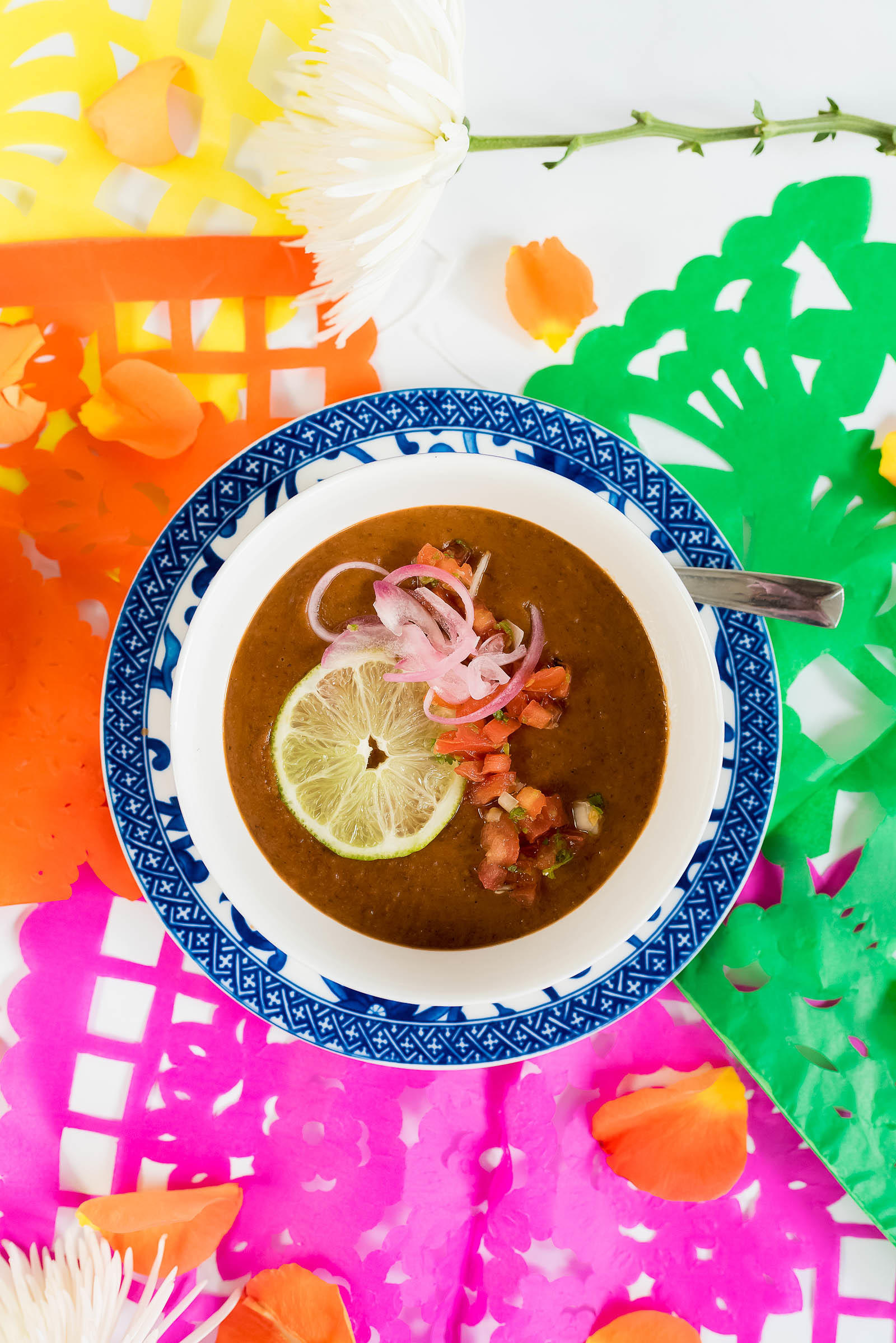 Pro Tip: Sour cream and queso also make great toppings for this creamy, refried bean-esque soup!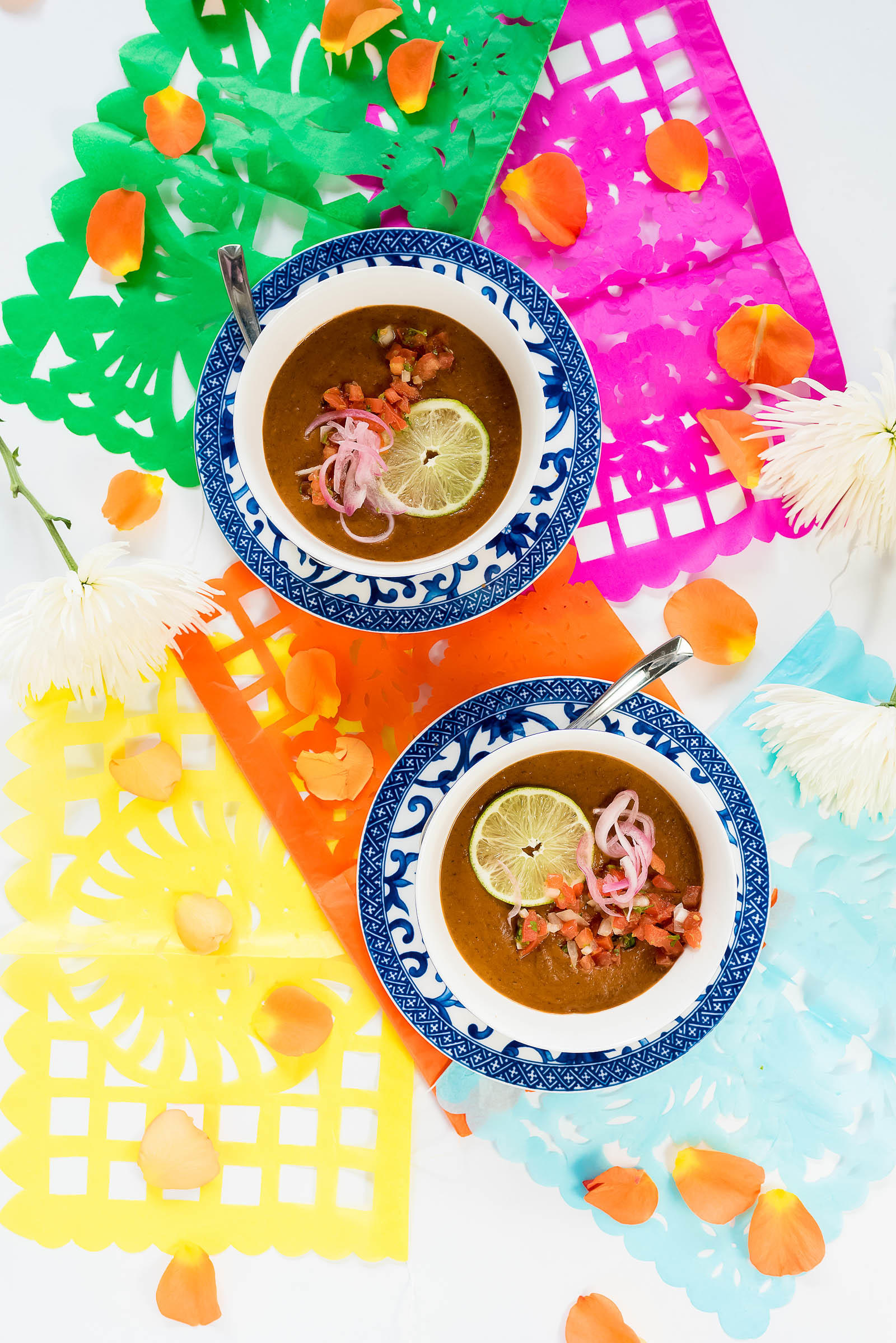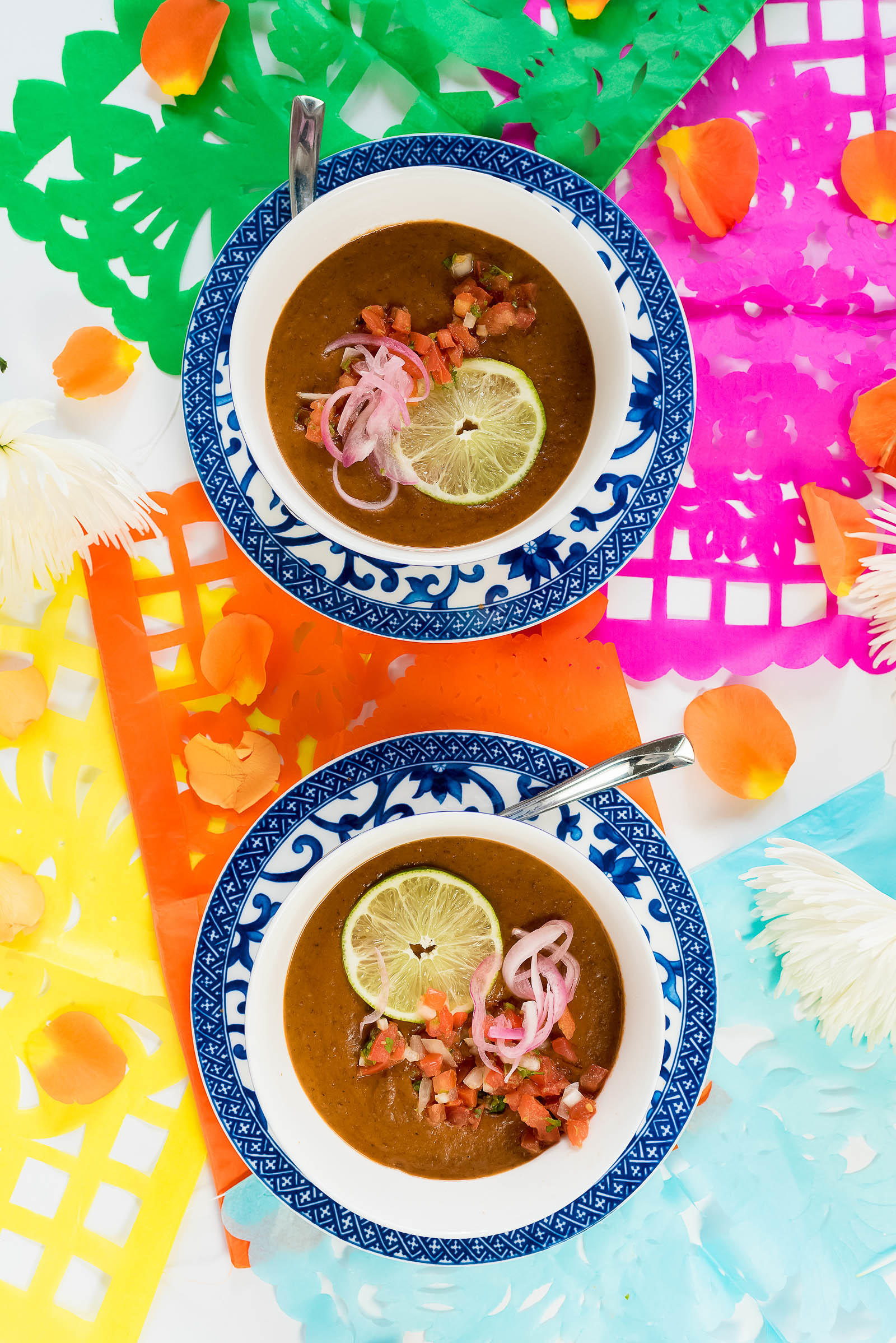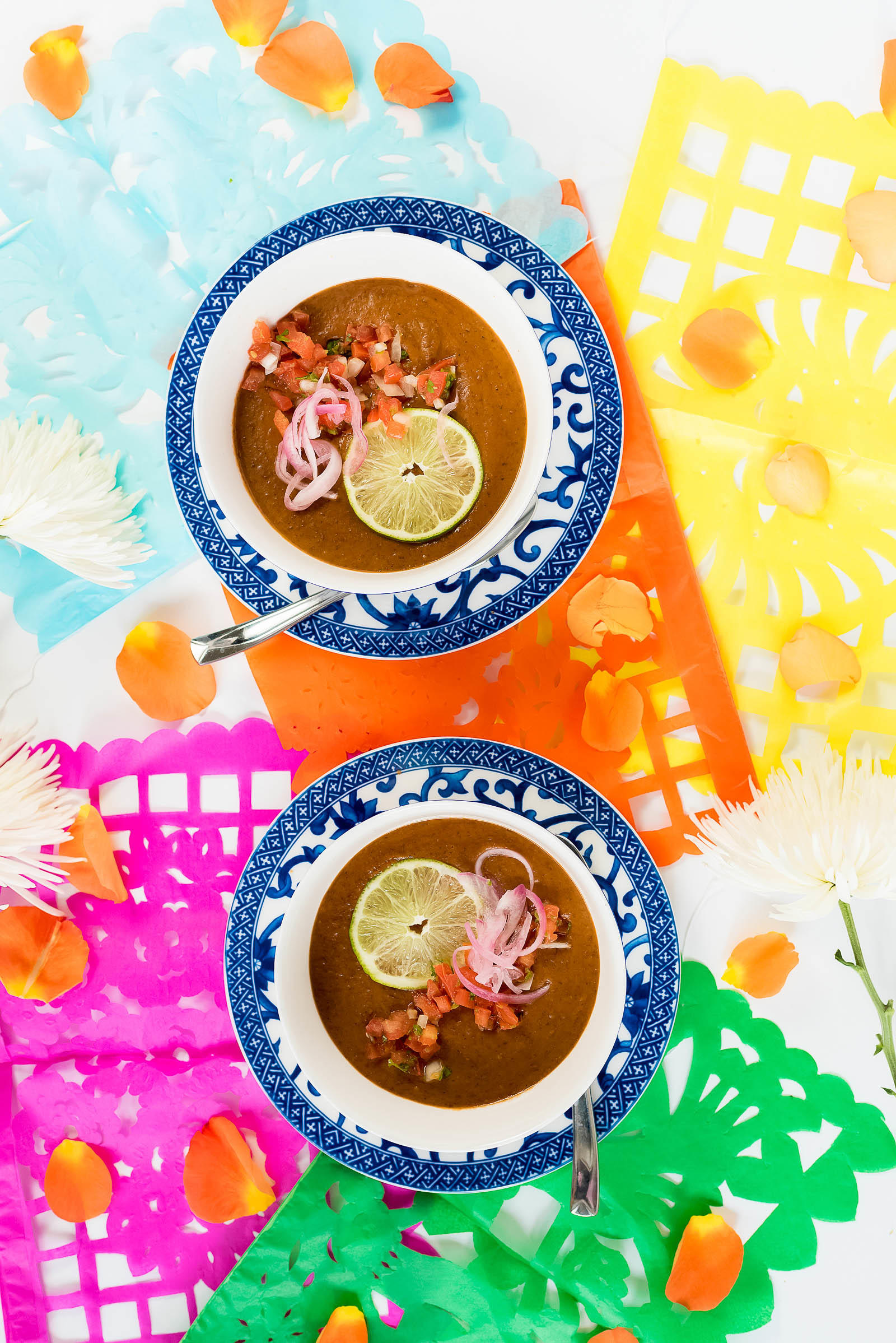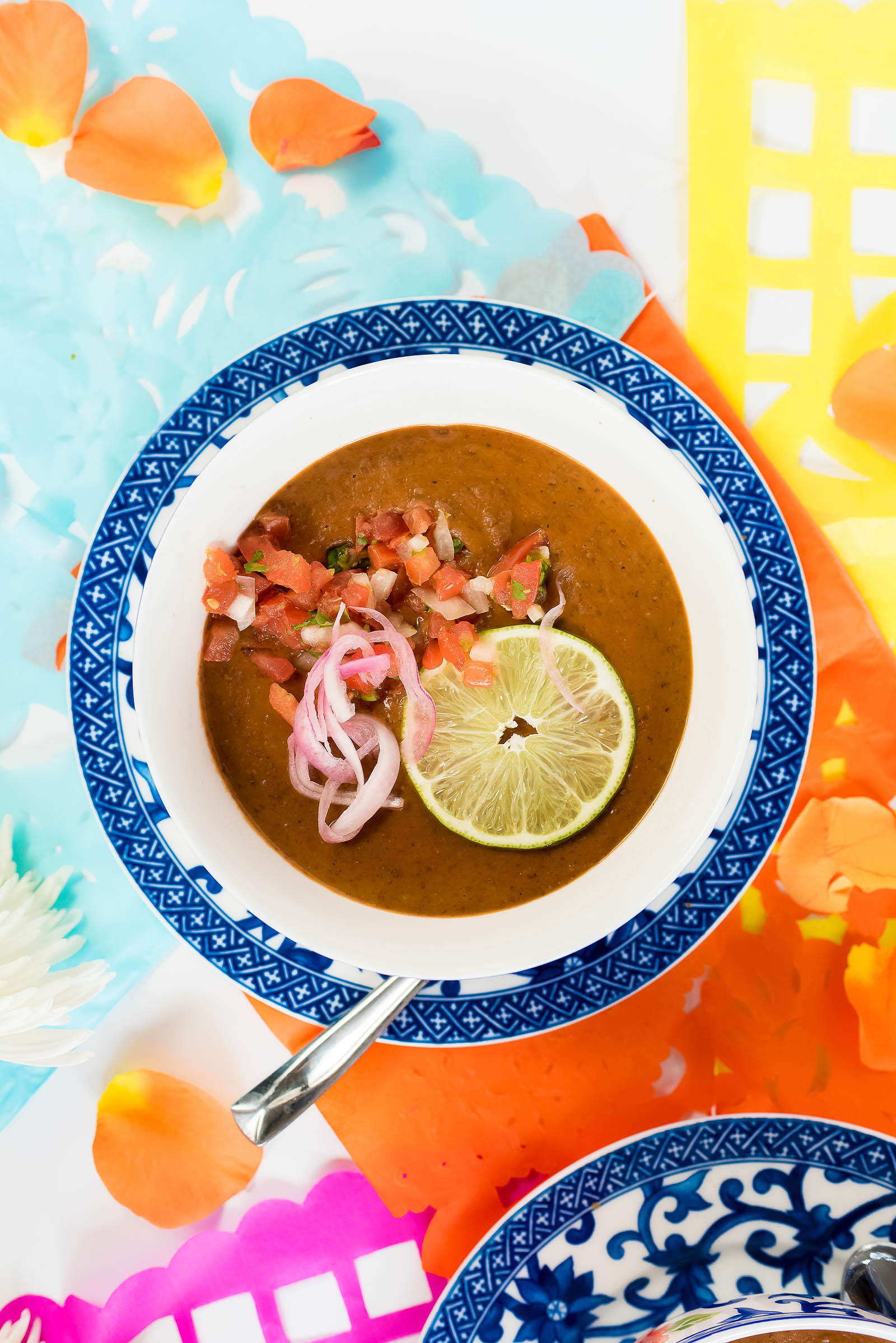 Don't forget to share your Puréed Black Bean Soup photos with the #SedBona tag on Instagram and Twitter!