"The best thing about the Kentucky Derby is that it is only two minutes long. It is the quickest event in sports, except for Sumo-wrestling and Mike Tyson fights. Maybe Drag-racing is quicker, but I have never been attracted to it."
— Hunter S. Thompson
SHOP THE LOOK:
Dress – Zara || Hat – San Diego Hat Co. || Wedges – Aquazzura || Bag – Céline || Bracelet – c/o Monica Vinader || Ring – Vintage
The Kentucky Derby has got to be one of the world's most stylish sporting events.
Isn't it amazing how much time we spend getting ready for a race that's literally only 2 minutes long?
But it's the most exciting two minutes in sports!
And between the mint juleps, amazing outfits, and adorable horses, it's the sporting event I look forward to most every year (unless the Cubs are in the World Series, obvs).
Every year one of Hubby's close friends from Louisville throws a massive party with endless Mint Juleps and a huge cookout. It's one of my favorite events on the year and one of my favorite things to dress for. Who doesn't love an excuse for a party and a cute outfit?
So in celebration of this Saturday's Kentucky Derby, here's a little guide for how to dress for the Derby — whether you'll be in Louisville proper or just celebrating from afar!
The Classic Girl's Guide To Dressing For The Derby
---
1. The Perfect Derby Hat
The quintessential piece to any successful Derby outfit! Every Derby look needs a good hat.
And after YEARS of searching I've found the perfect one!
The perfect Derby hat needs drama and impact (unless you're opting for a flirty fascinator).
It needs to evolve over the years (I dressed mine up with some boxwood sprigs and a cheap ribbon this year — next year I think I'll try some bold flowers!).
And it needs to be packable (seeing as many Kentucky Derby attendees aren't natives from Louisville).
For only $44, the price also makes it perfect. And since it's available on Zappos (which does FREE two-day shipping) and on Amazon Prime (more Free Two Day Shipping) so you can still order one in time for the Derby THIS year.
Because, if you're anything like me, the perfect Derby hat is usually a last-minute decision, despite my best intentions every year…
2. Lightweight Dress
Let's be honest: Kentucky is HOT in May. And the Derby can get pretty overwhelming with all the crowds and sunshine (Kentucky Derby parties back home can often be crazy overcrowded too!).
Icy mint juleps will only partly save you…
So be smart with your fabric choices when choosing what to wear. Avoid polyester and fabrics that don't breath or move — you'll end up feeling like a sweaty mess by the end of the day if you don't.
Personally I think you can't go wrong with linen and there are so many brilliant linen pieces on the market right now.
Extra points if you can find a flirty silhouette in a light color that'll keep you cool AND chic.
3. Wedges
For some reason girls seem determined to wear heels to the racetrack. And while I love to wear heels anywhere and everywhere, I've also got the self-awareness to know that hours of traipsing through grass in heels is a recipe for a medical emergency.
So when it comes to outdoor events with lots of uneven footing and dirt, I always opt for wedges. They're dressy and appropriate for the formality of the Derby without being impractical. Find a pair with a little platform underneath the toes to help cushion your feet too — your feet and ankles will thank you.
4. Vintage Touches
The Kentucky Derby has long been associated with pomp and circumstance here in the States — much the way Ascot is viewed in the U.K. So I always like to pay homage to the heritage of the race by wearing something sentimental and vintage for good luck.
Closing out my grandmother's estate these last two months has revealed some beautiful vintage pieces, including this opal ring. One of the opals in the halo was missing so after her funeral in February, I took it in and had a new one replaced — you can't even tell which opal is the new one! I love it so much and know I'll be wearing it for years.
And this year I'm hoping it'll bring my horse luck! I haven't fully decided who I'm rooting for this year — any suggestions?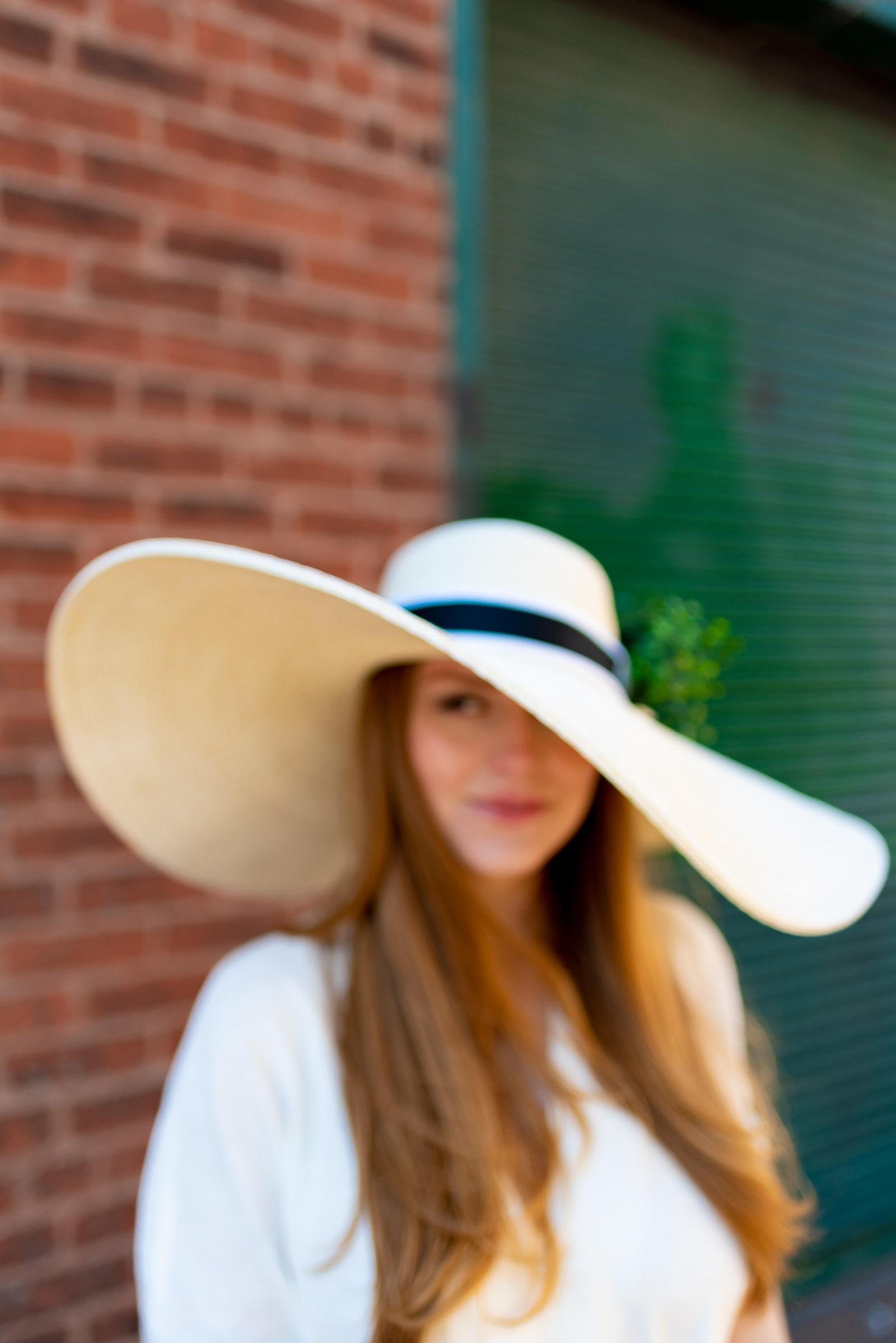 What are you wearing for the Kentucky Derby this year?