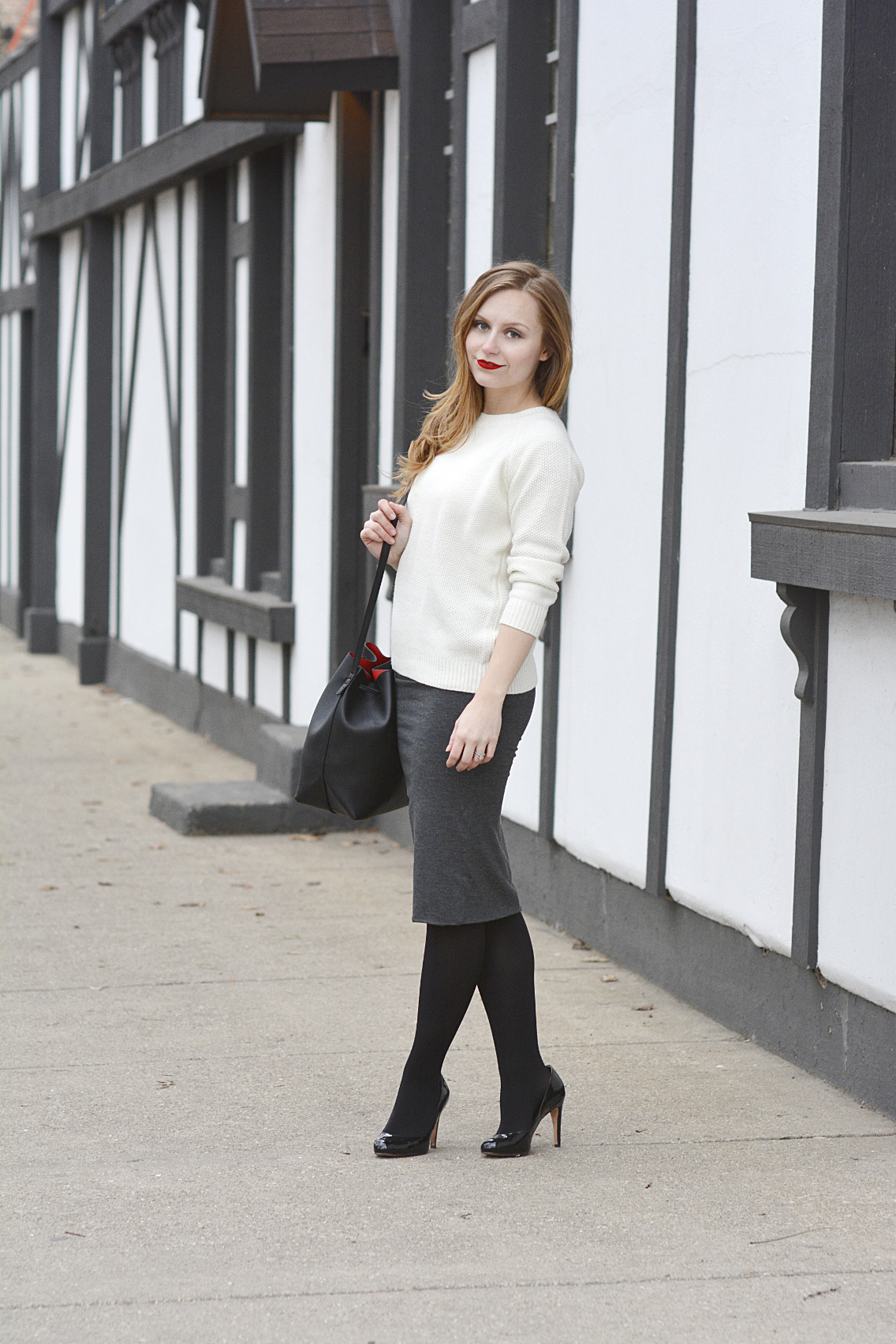 "Life isn't black and white. It's a million gray areas, don't you find?"
— Ridley Scott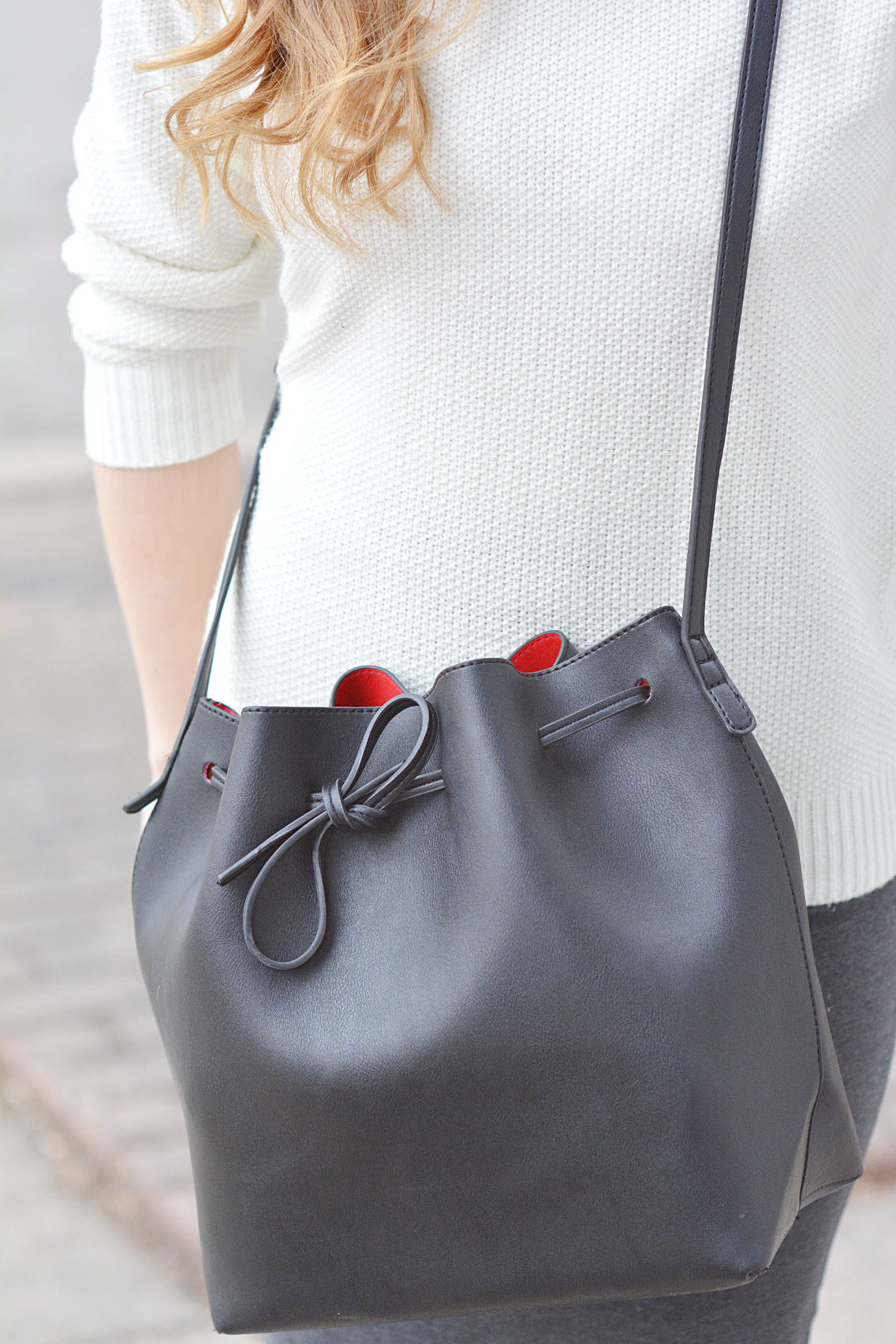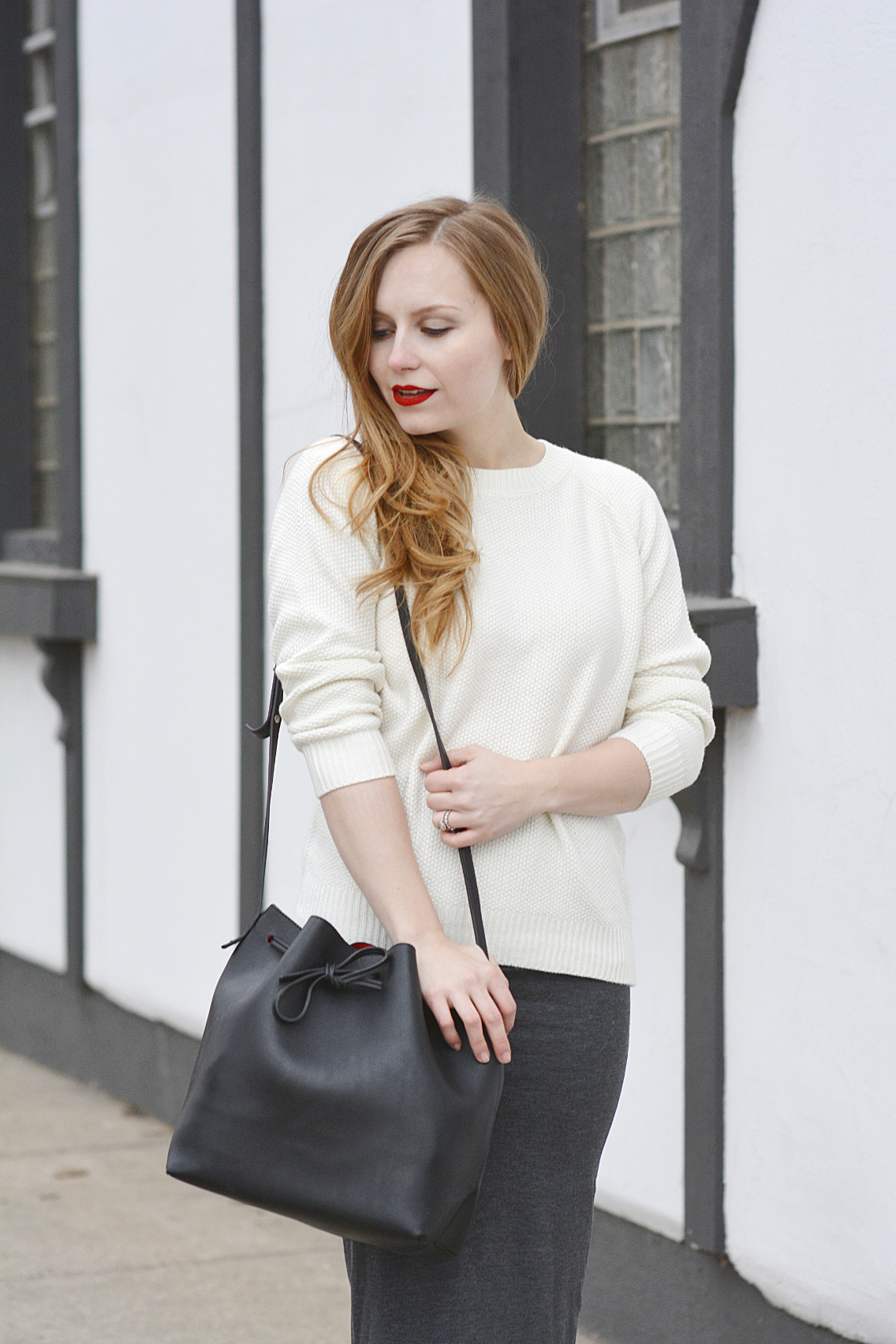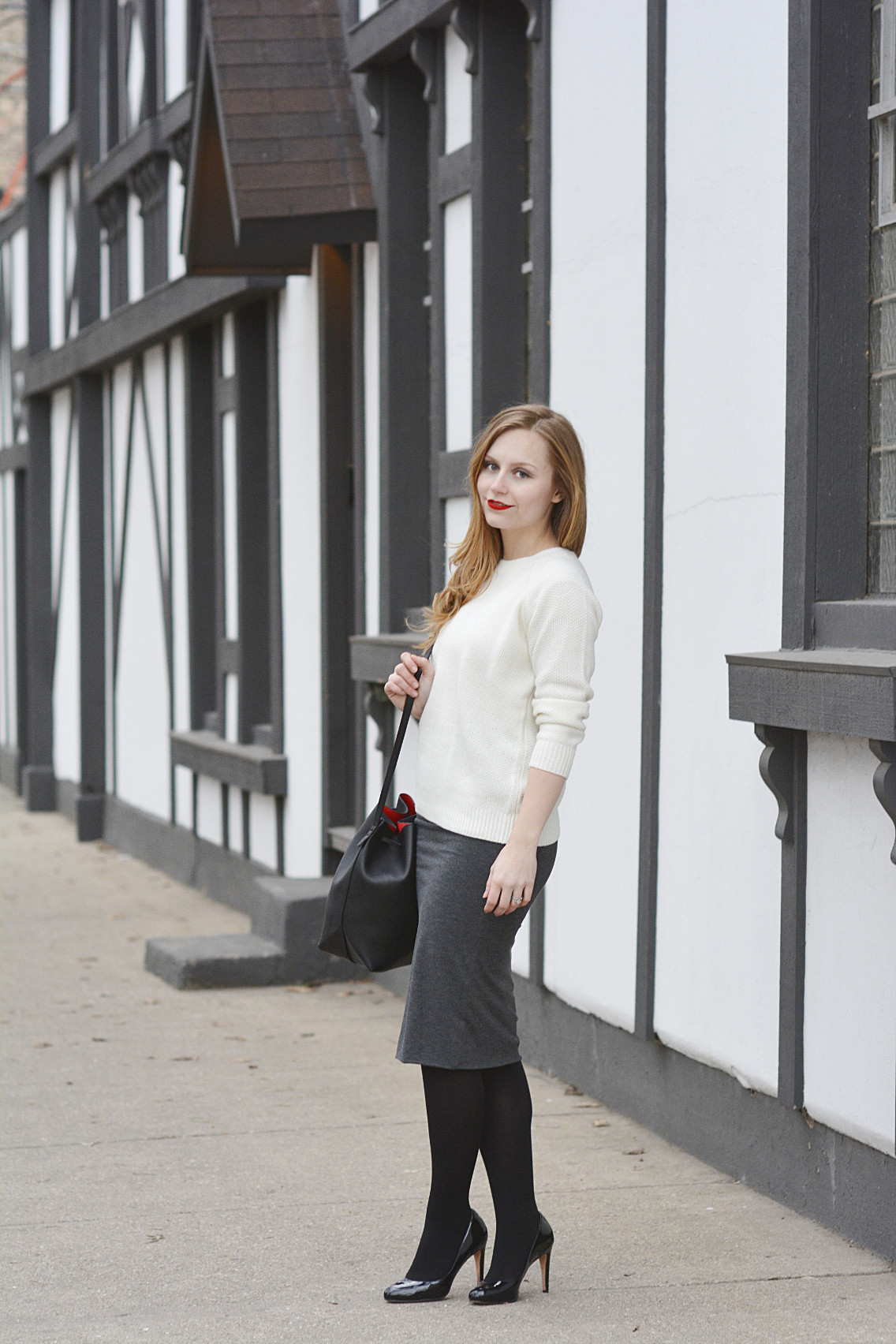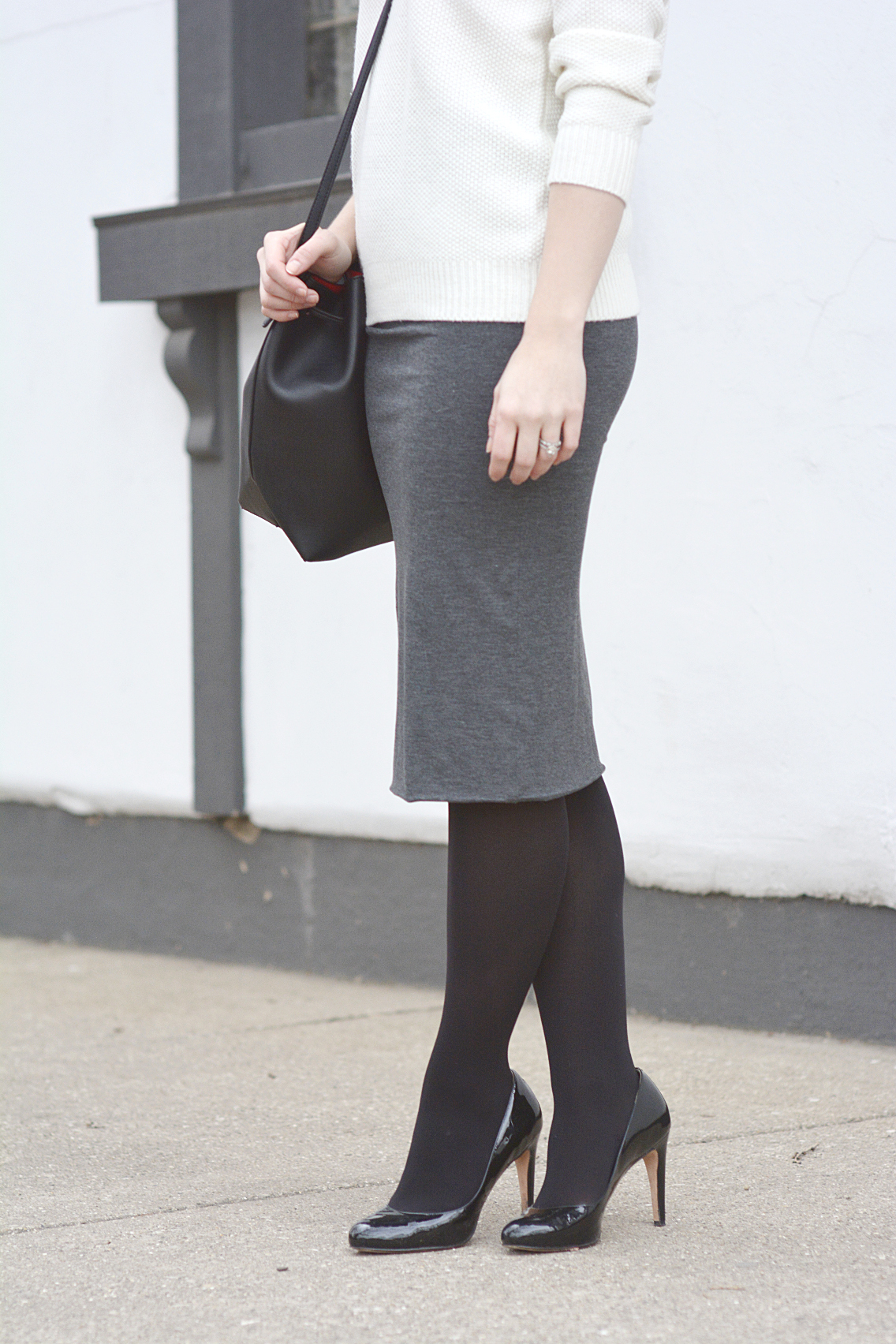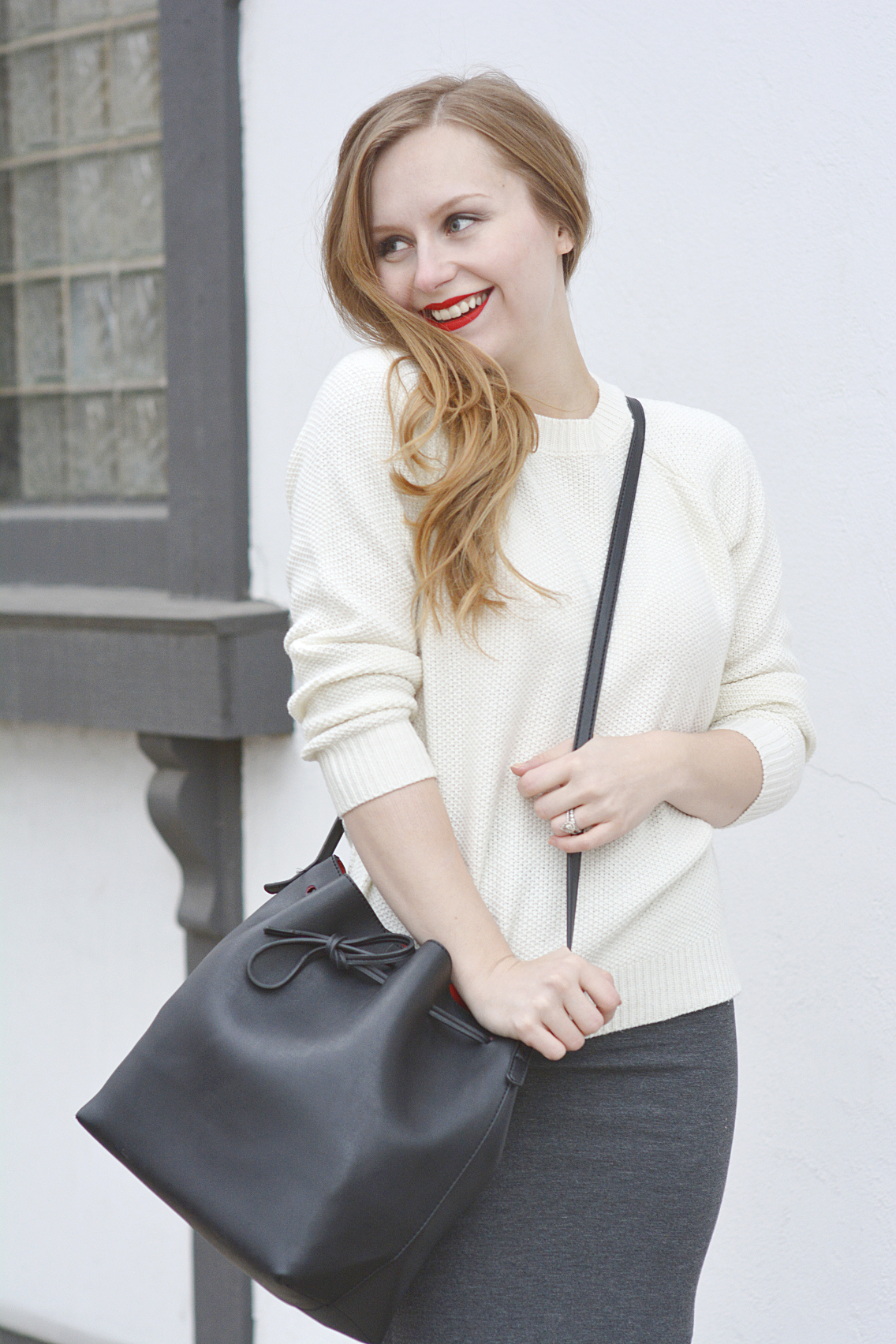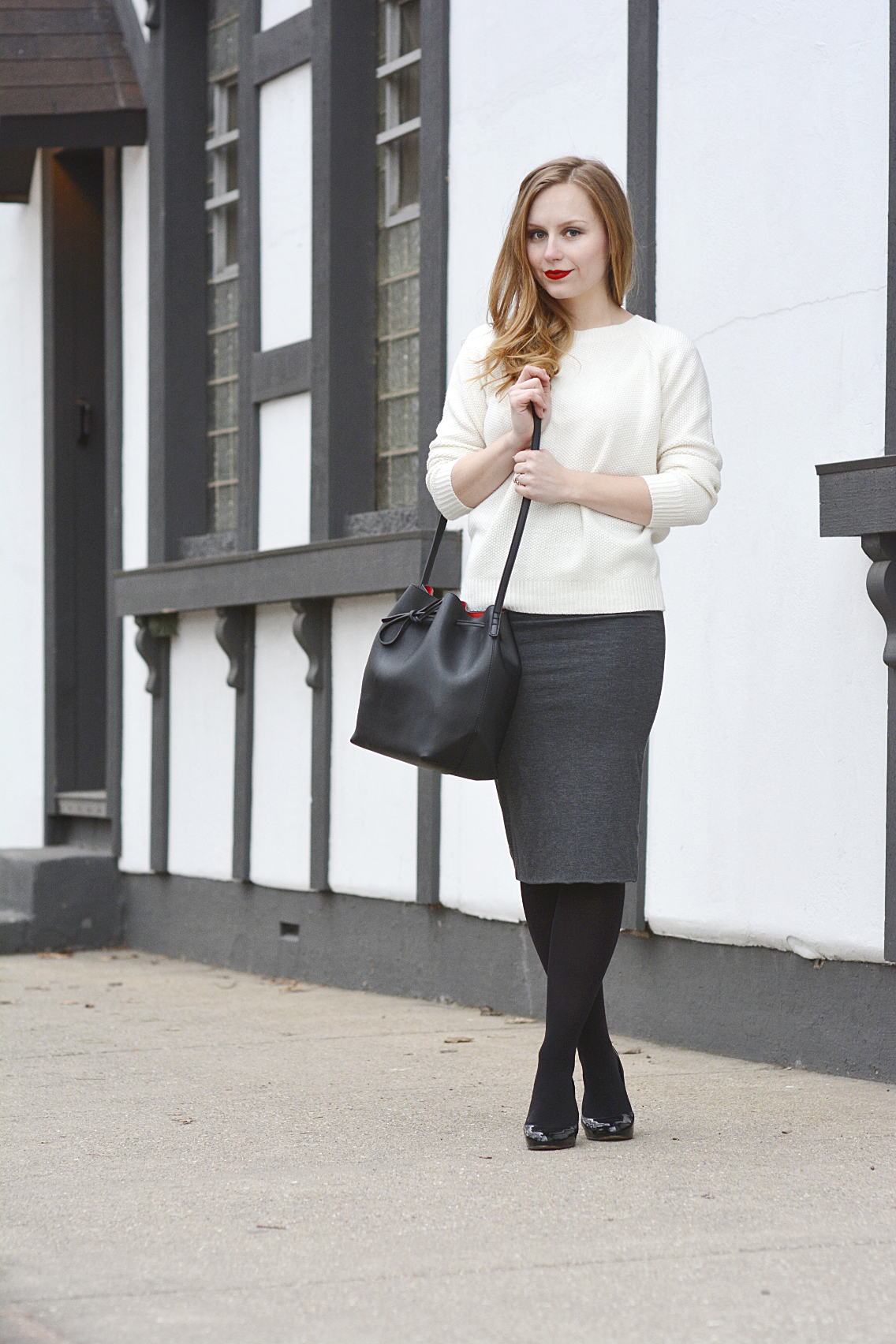 Sweater – Forever 21 'Waffle Knit' Crew Neck in Cream (here)
Skirt – Express Knit Pencil Skirt in Gray (here)
Bag – Lulu's Bucket (sold out, similar here and in red here)
Pumps – Cole Haan x Nike in Black Patent (new season update here)
Tights – Hue (here)
Lips – Stila Stay All Day in Beso (here)
Photos courtesy of blogger & stylist Jill
Life is lived in gray areas, don't you think?
Lately every outfit I seem to put together is built around gray and black, gray and black. Seriously… look at my past month of outfits like this one, this one and this one. Lot's of gray!!
When my life gets busy (a truth that only seems to escalate these days), I often lean on a monochromatic palette for its ease: perfect for any occasion, any season, any activity. And lately we've had a lot of gray days here in Chicago so it just feels appropriate to keep my outfits clean and simple without a lot of fuss. No doubt once the greenery returns so will my craving for a colorful wardrobe but, for now, as we all await the true return of spring, I'll live my life in gray.
What are your thoughts on wearing gray on gray days? Do you prefer to battle the elements in a flurry of color or embrace the monochrome?