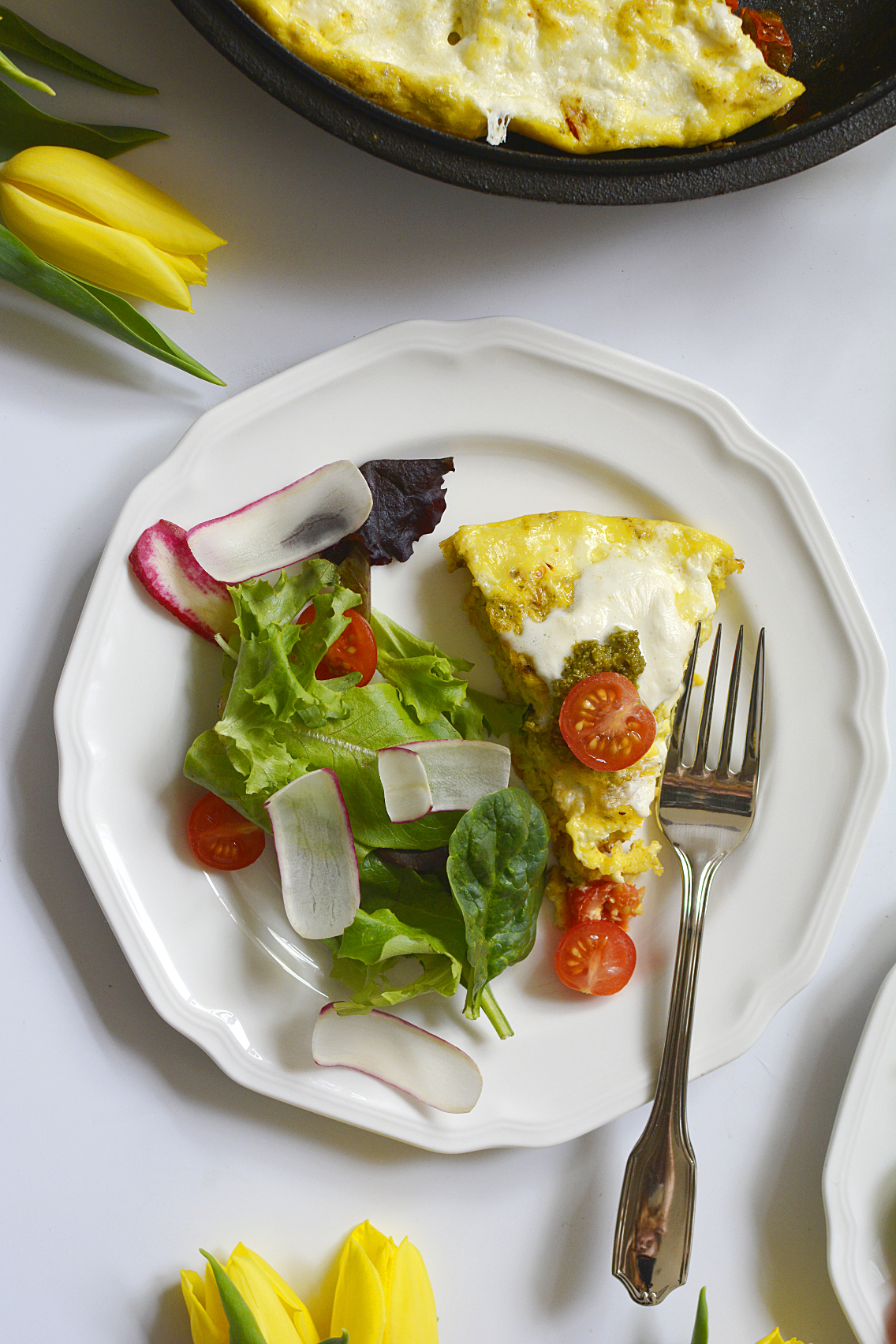 Frittatas have always been one of my favorite ways to start the day but in spring they become my go-to meal for breakfast, lunch AND dinner. Frittatas are delicious, easy to make and are a great way to clean out the produce in your fridge. They're also a perfect for using up any leftover eggs in your fridge from Easter too!
Some purists may cringe at the thought of heating burrata cheese. It is so perfectly delicious when served fresh, after all! But the salty, creamy flavor the cheese brings to the body of the frittata will convert you. When it marries with the pesto and tomatoes in this recipe it becomes a luxuriously satisfying flavor that just works.
So what are we waiting for? Let's get cooking!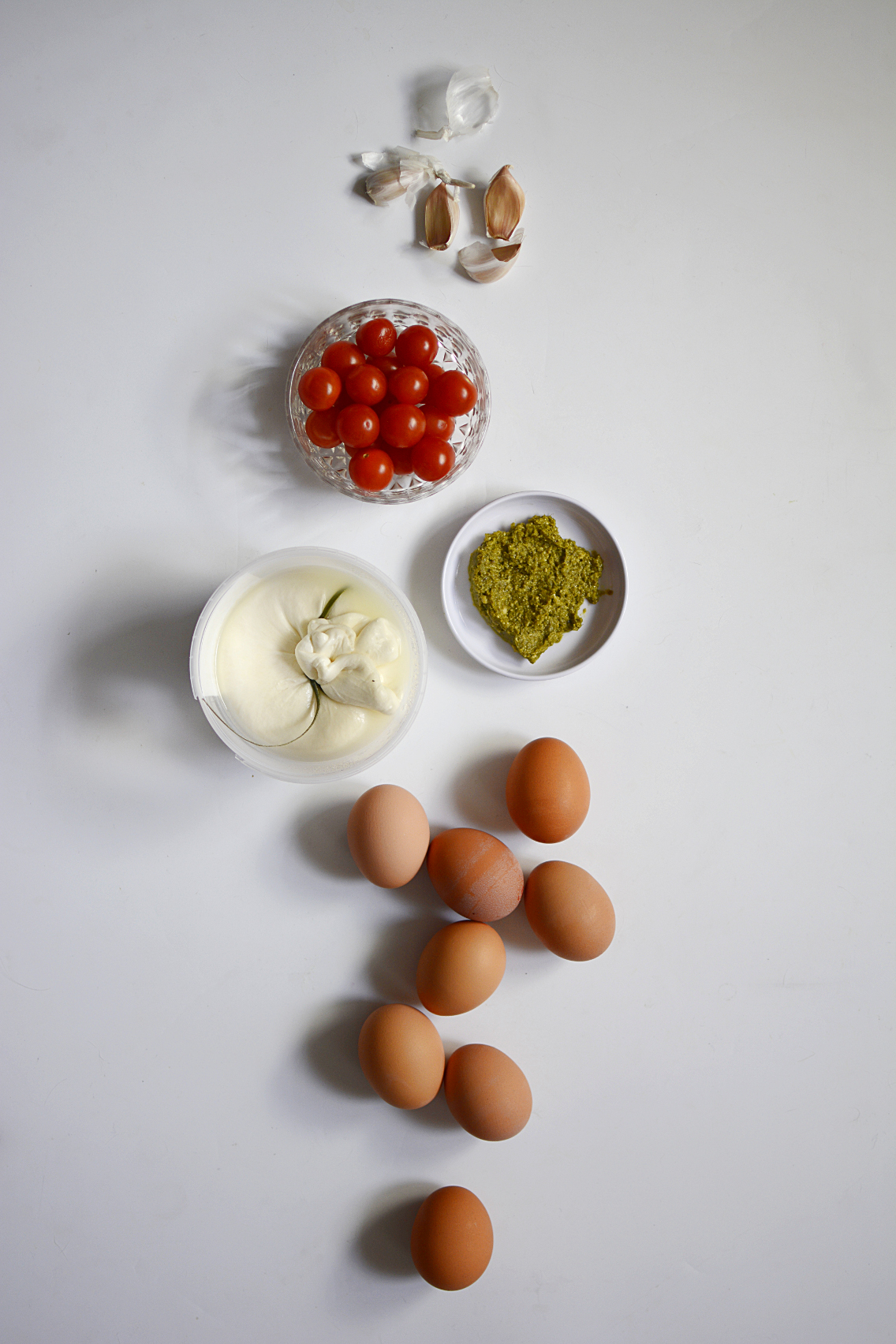 Fresh Burrata Frittata
Makes 4 servings
8 Eggs
6 oz. Fresh Burrata (here in Chicago, Eataly carries my favorite)*
1 Large Handful Cherry Tomatoes, Halved
3 Tbsp Pesto
2 – 3 Garlic Cloves, Minced
3 Tbsp Olive Oil
Salt & Pepper
Preheat oven to 350 degrees Fahrenheit. Whisk together your eggs in a bowl with some salt and pepper and set aside.
For frittatas, I prefer to use my cast iron skillet but you can use any pan you prefer as long as it can go in the oven.
Heat oil in pan over medium heat, coating to prevent any sticking later. Add the minced cloves and sauté until fragrant, about 1 minute. Add the cherry tomatoes and sauté until they are just beginning to melt, 3 or 4 minutes. Add in the pesto and stir to coat. Next pour in the whisked eggs and reduce the heat to medium-low. Tear chunks of burrata into the frittata, spreading them out to evenly distribute. Cook for 2 to 3 minutes until the frittata is set then place in the oven for 8 to 10 minutes or until cooked through.
Serve with a dollop of fresh burrata, additional pesto (if desired), and a cherry tomato half. I always like to serve my frittatas with a bright spring side salad too!
*Substitute fresh mozzarella if burrata is unavailable.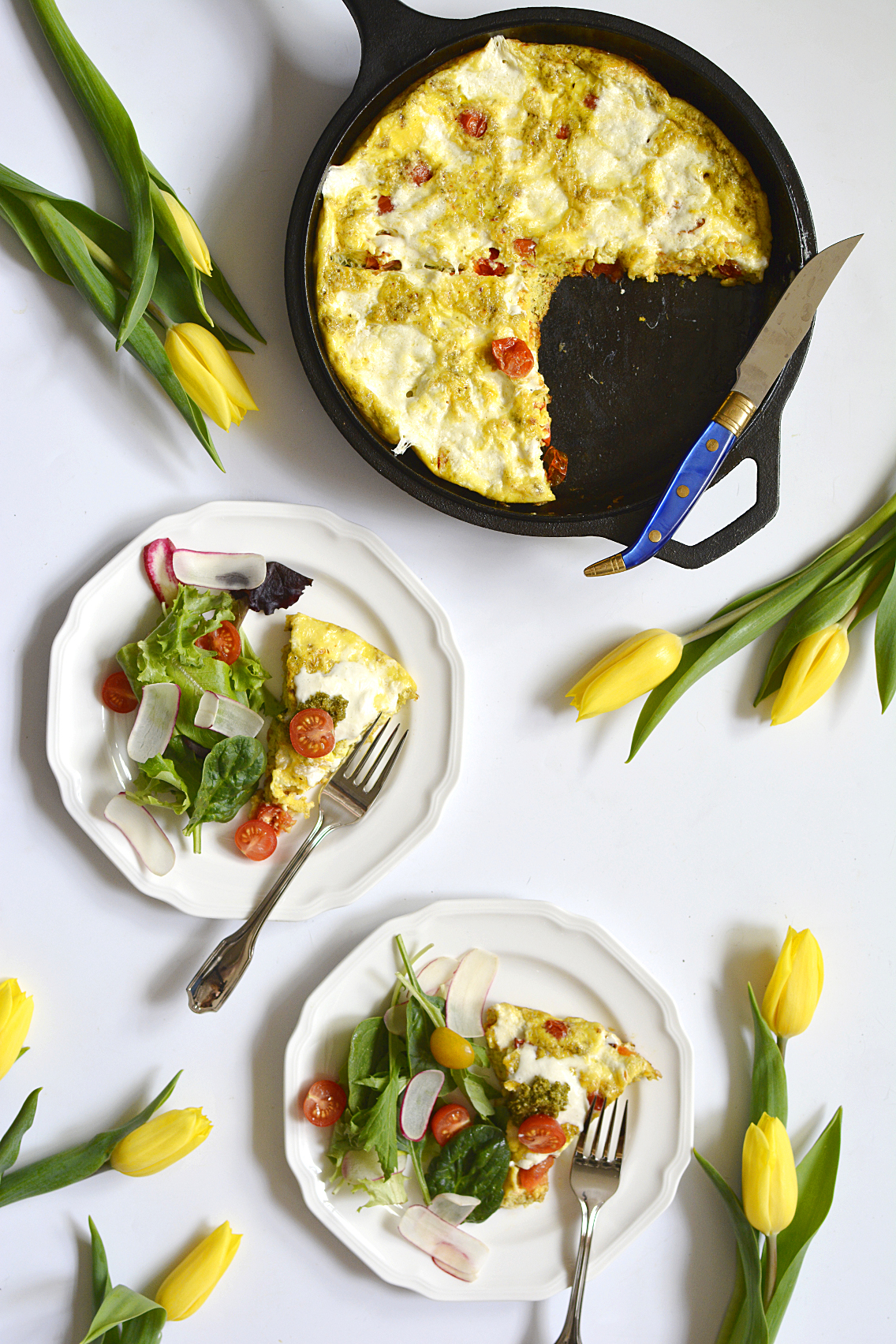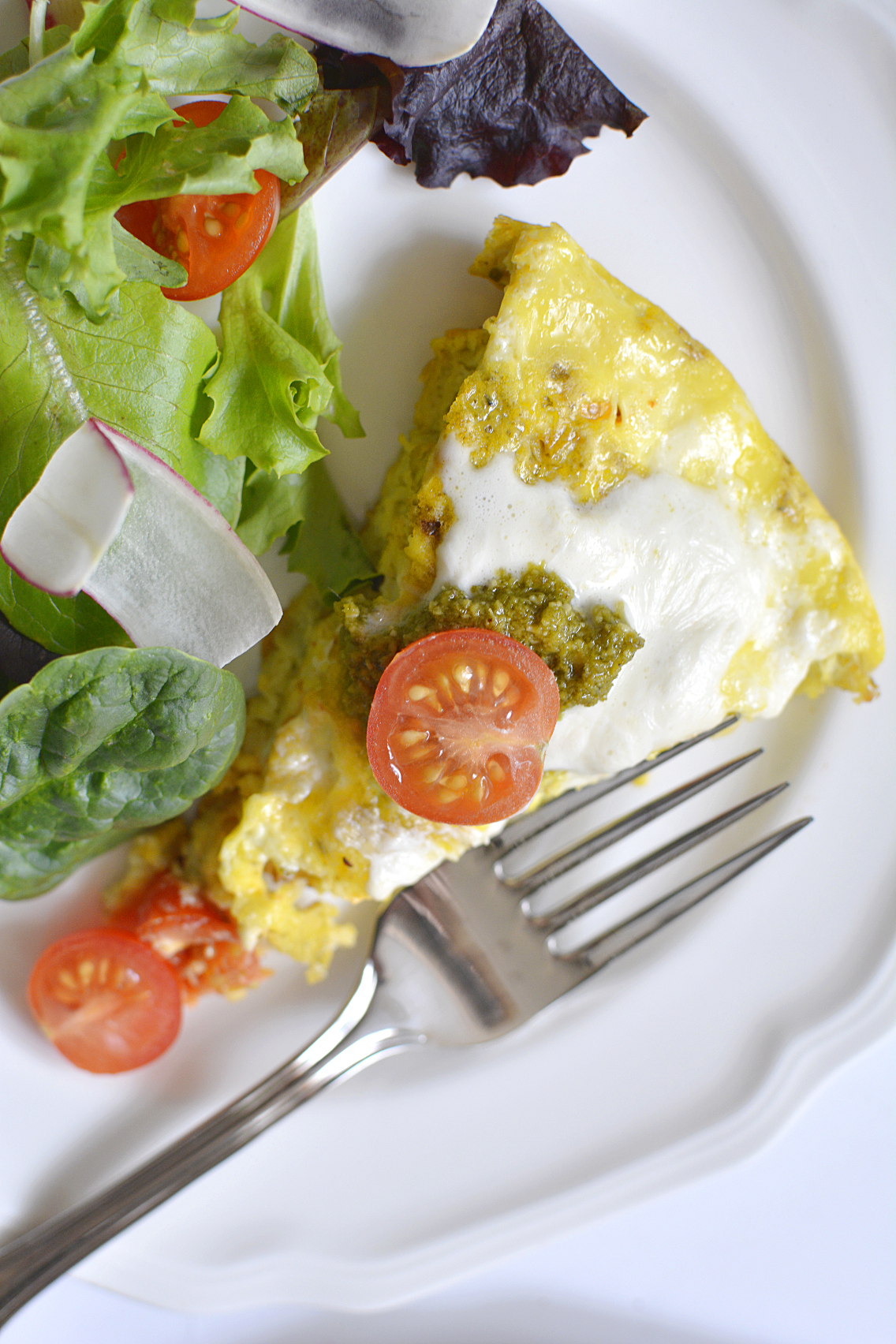 Don't forget to share your burrata frittatas with the #SedBona tag on Instagram and Twitter!