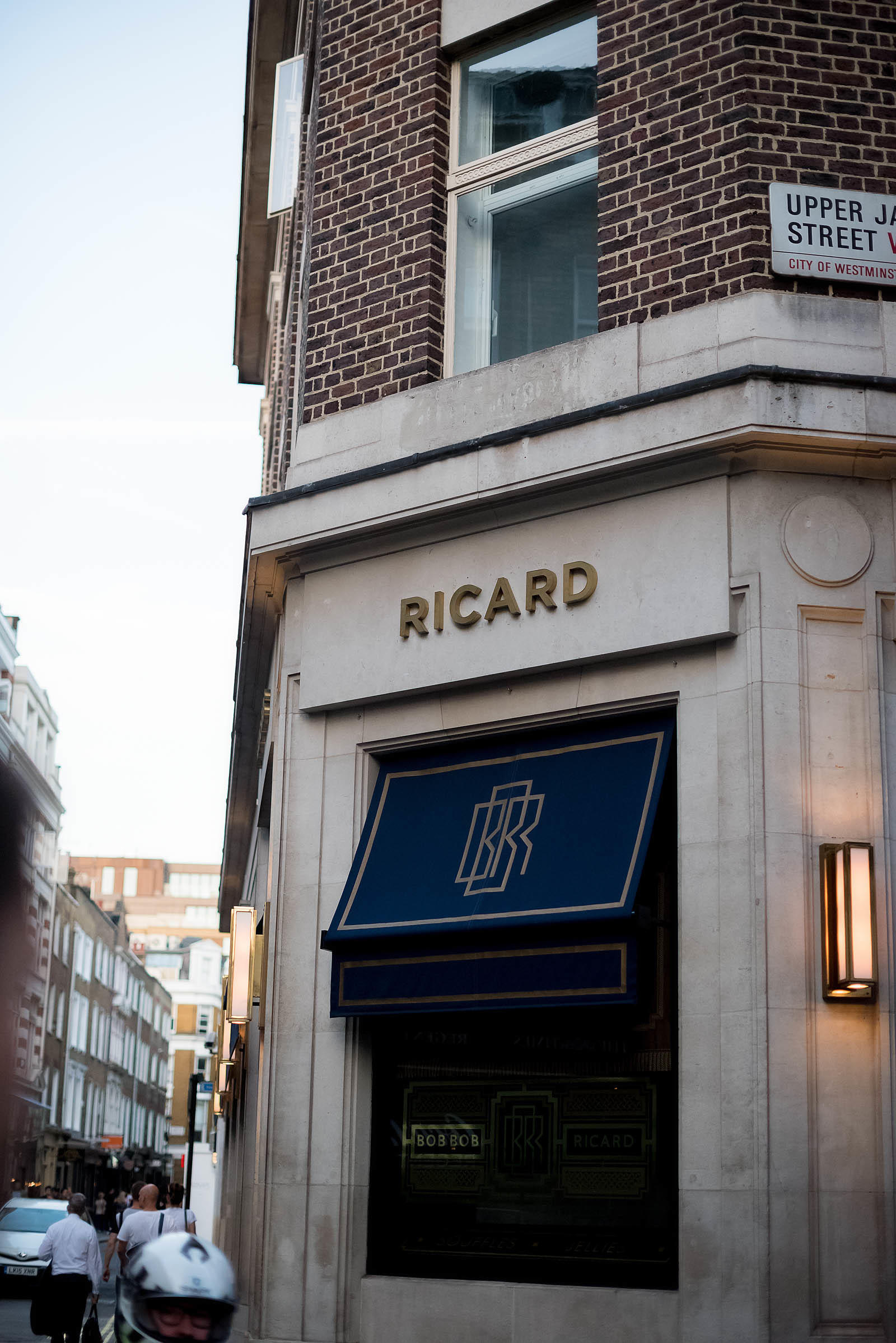 While we were romping around London last month, my family and I had MANY spectacular meals during our trip.
Brunches with 40th-floor views of the Tower of London…
Afternoon teas in all-pink rooms with cheeky decor…
We were so lucky to try so many incredible places!
But NONE of our meals matched the sheer magnificent deliciousness of Bob Bob Ricard.
And — trust me — I don't use the phrase "sheer magnificent deliciousness" lightly…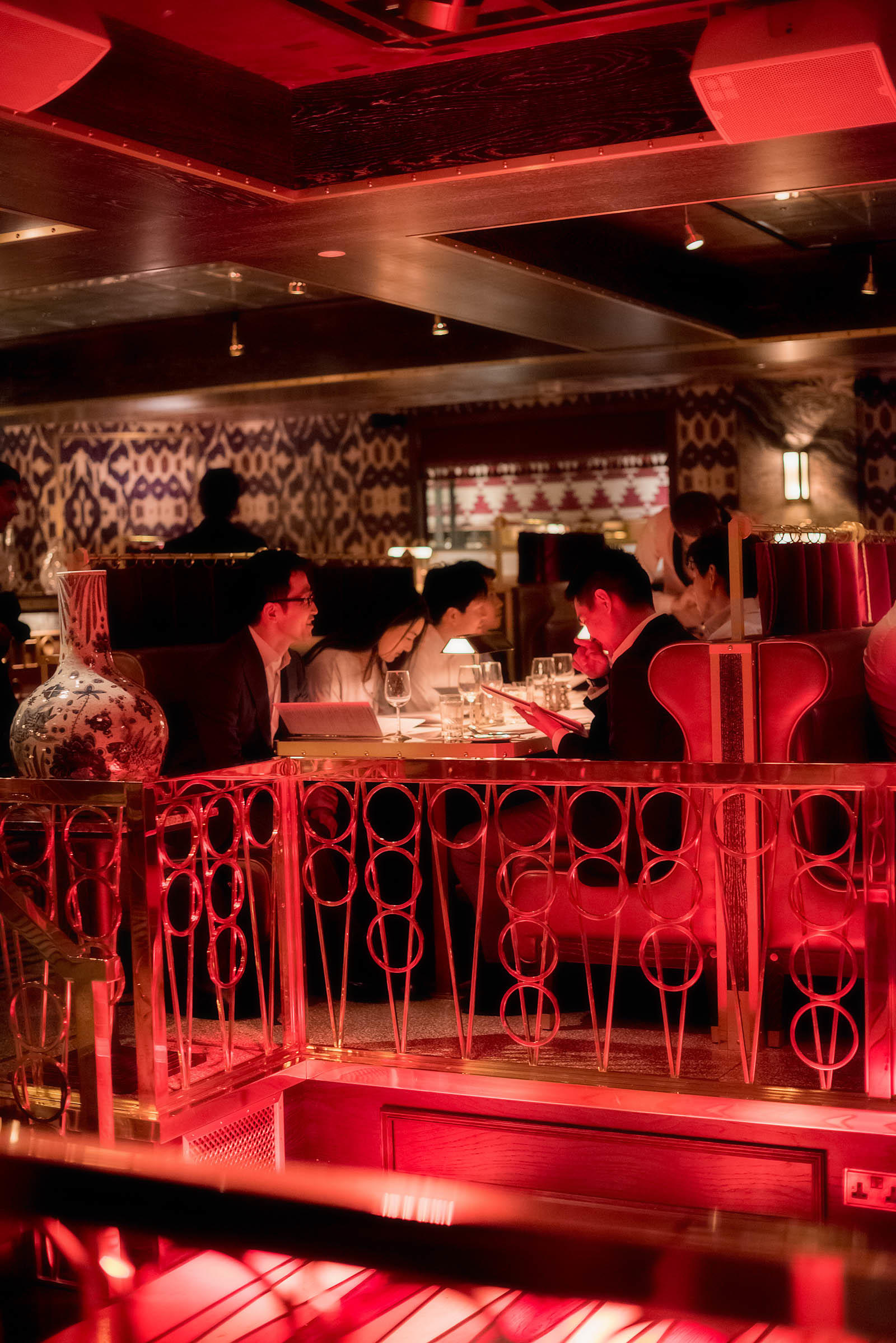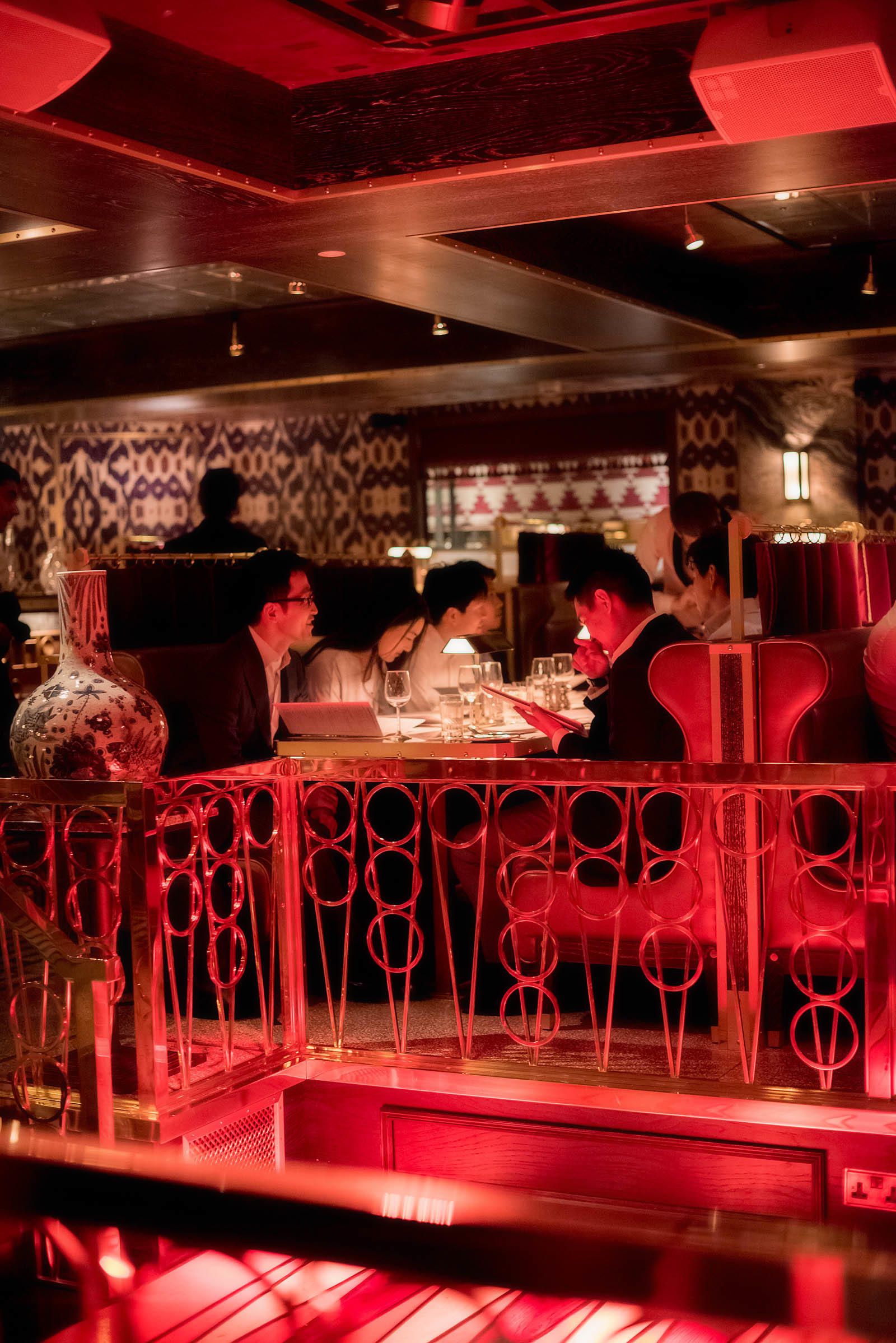 Since we were in London to celebrate my little sister's birthday, I knew I had to find someplace truly unique to take her for a memorable birthday dinner…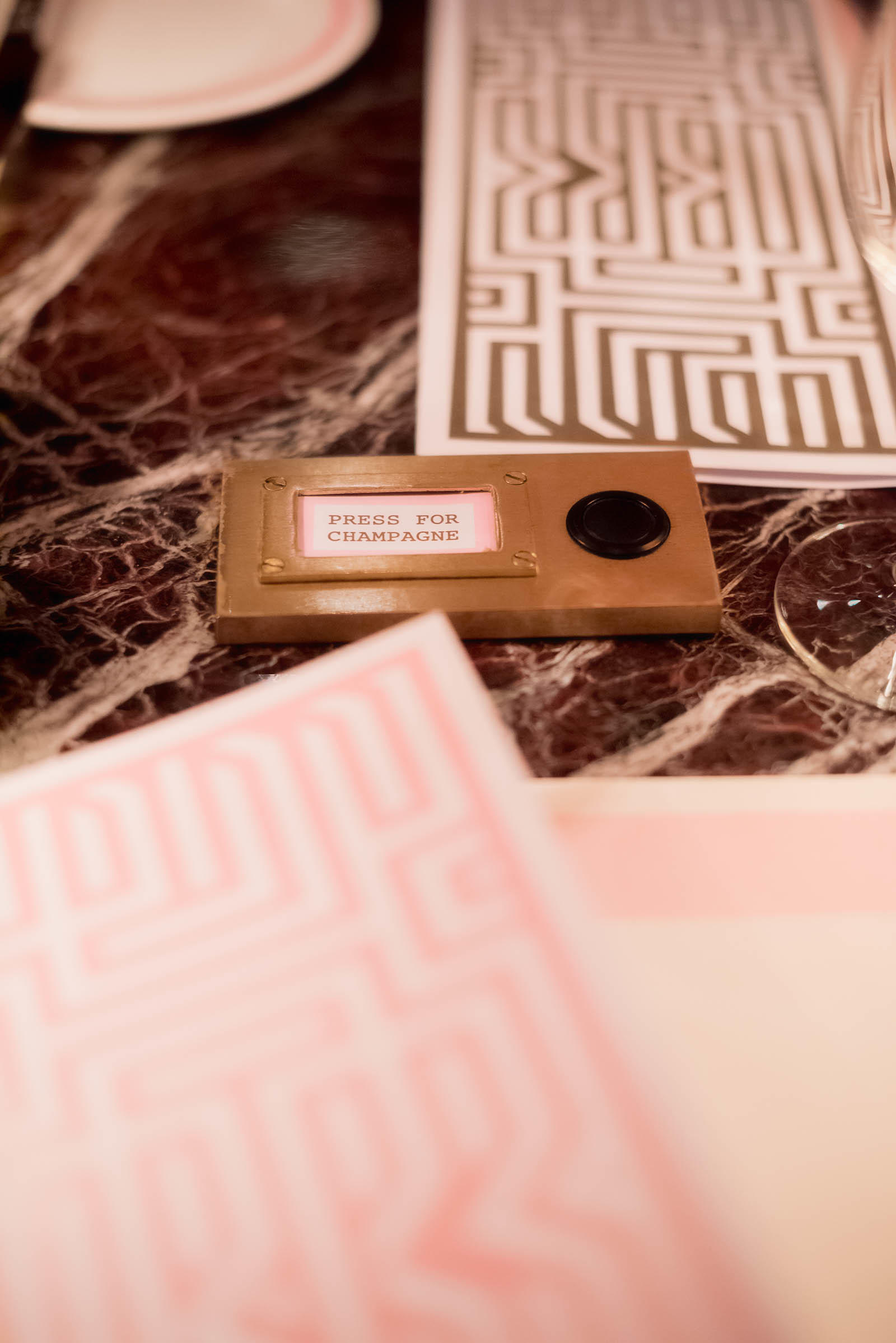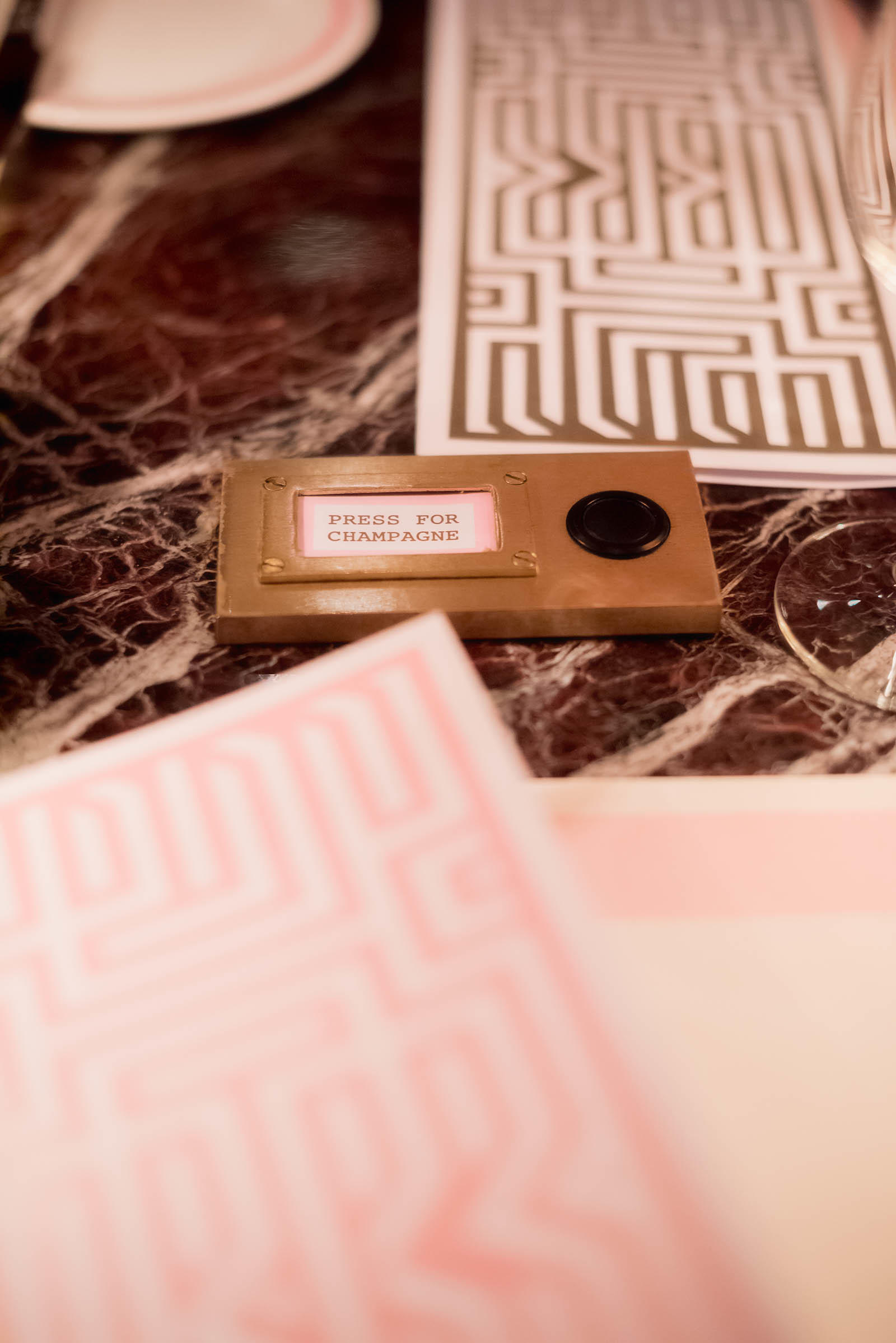 Like a place with a "Press for Champagne" button at each and every table?
Hello, Bob Bob Ricard!
I mean, what a perfect spot for a family of die-hard Champagne lovers! Pressing that button was one of the five things I was most excited to do on our trip to London and believe me, we enjoyed every single press!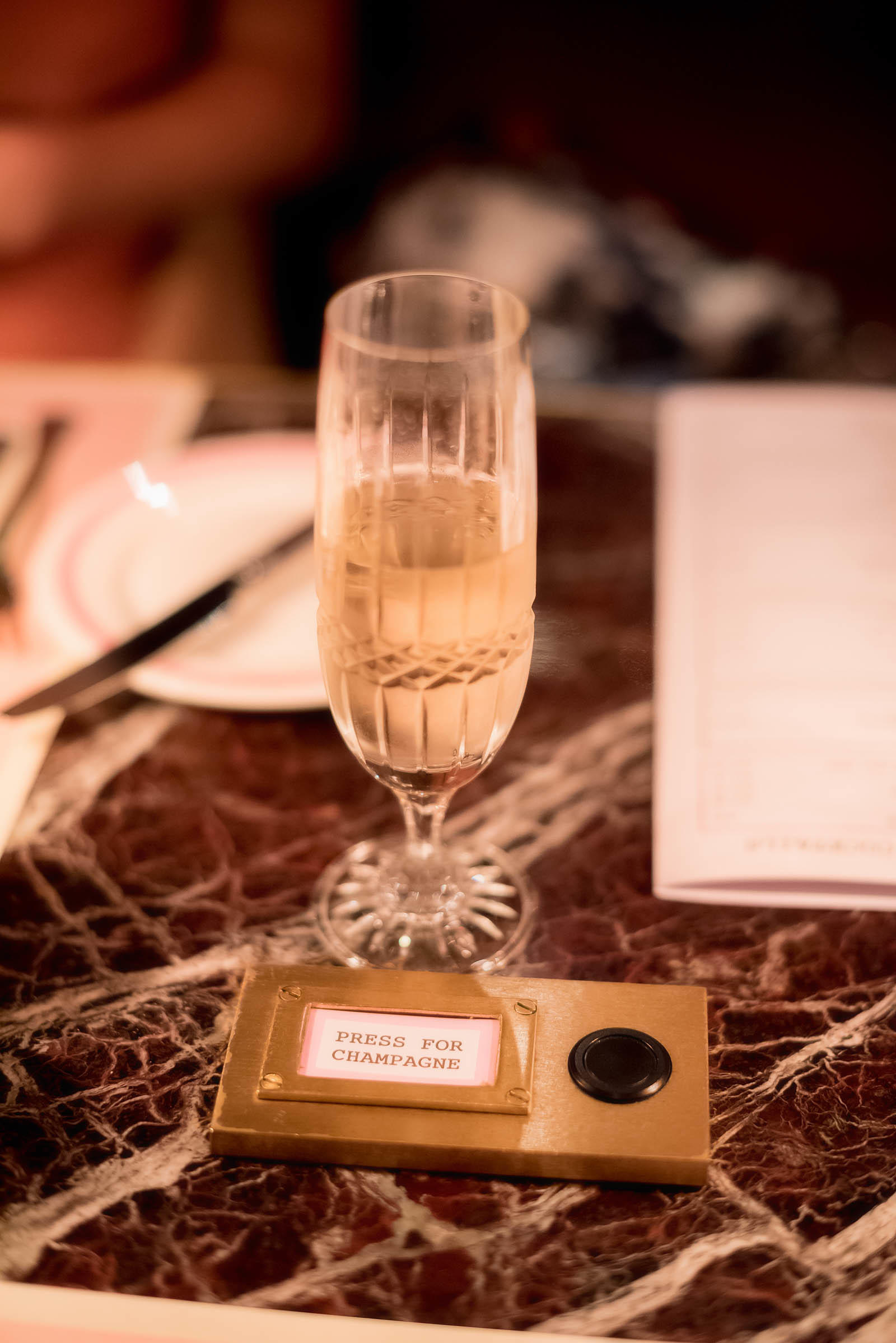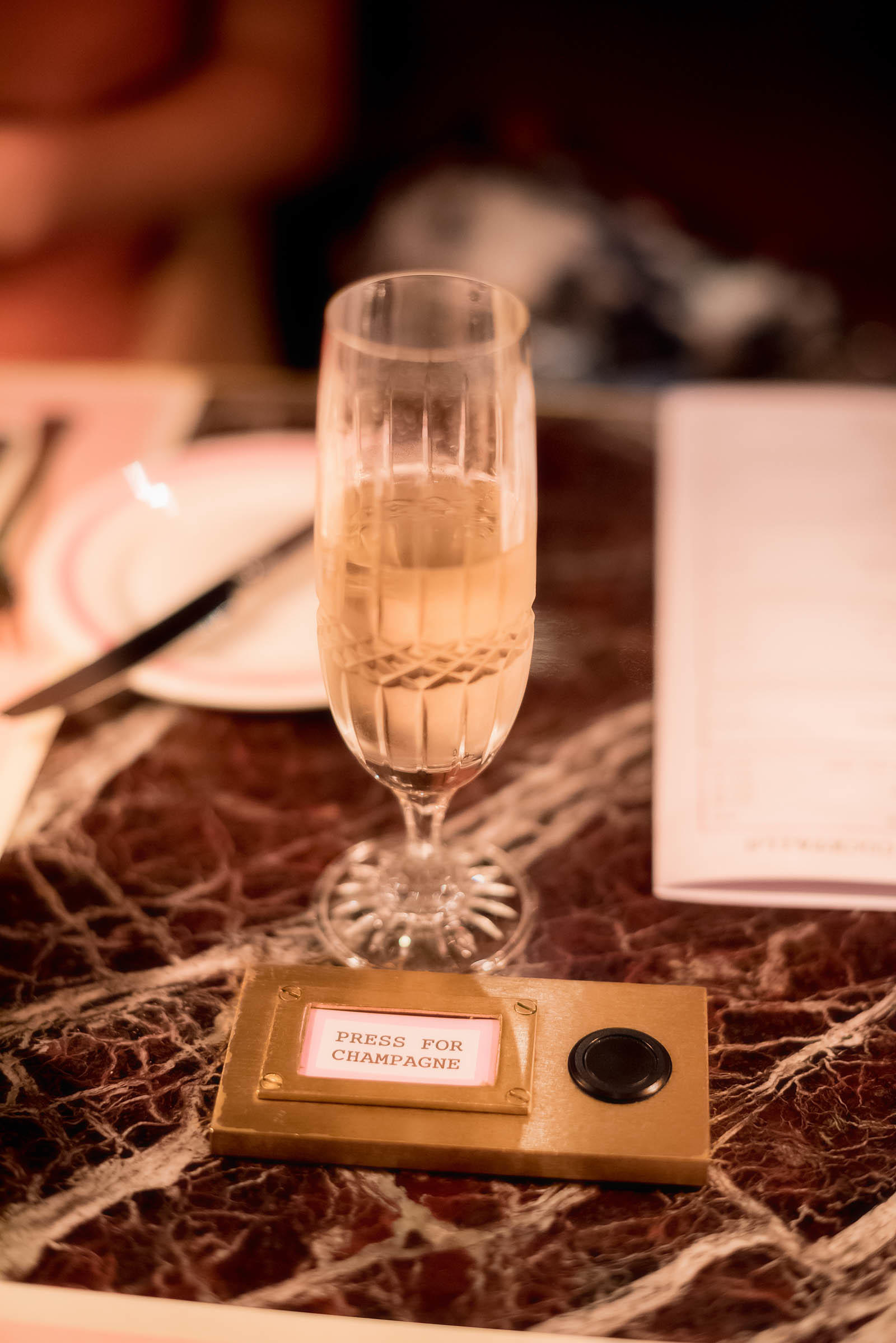 Naturally we started out our dinner with some very necessary champagne.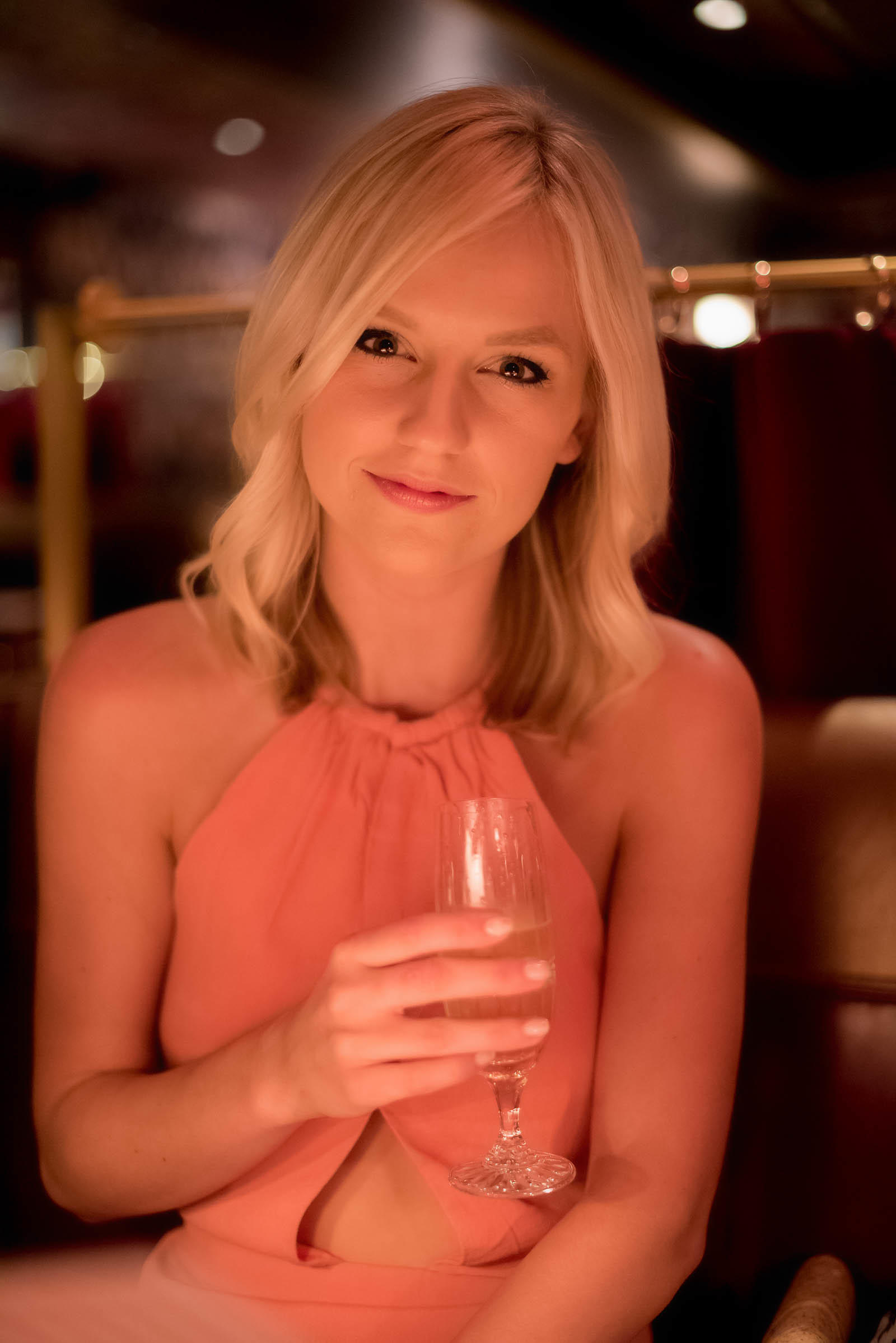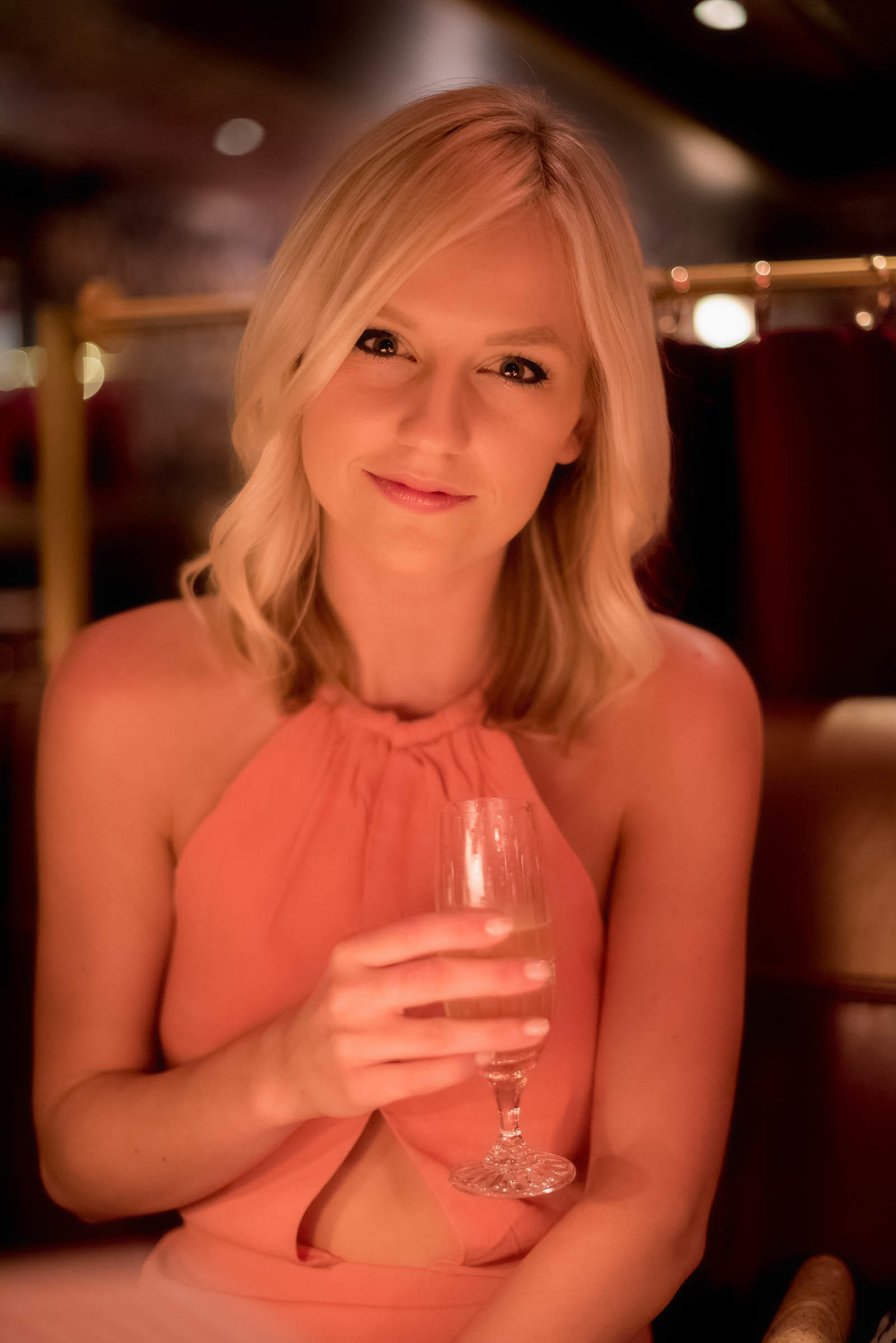 Didn't my sister look beautiful for her birthday dinner?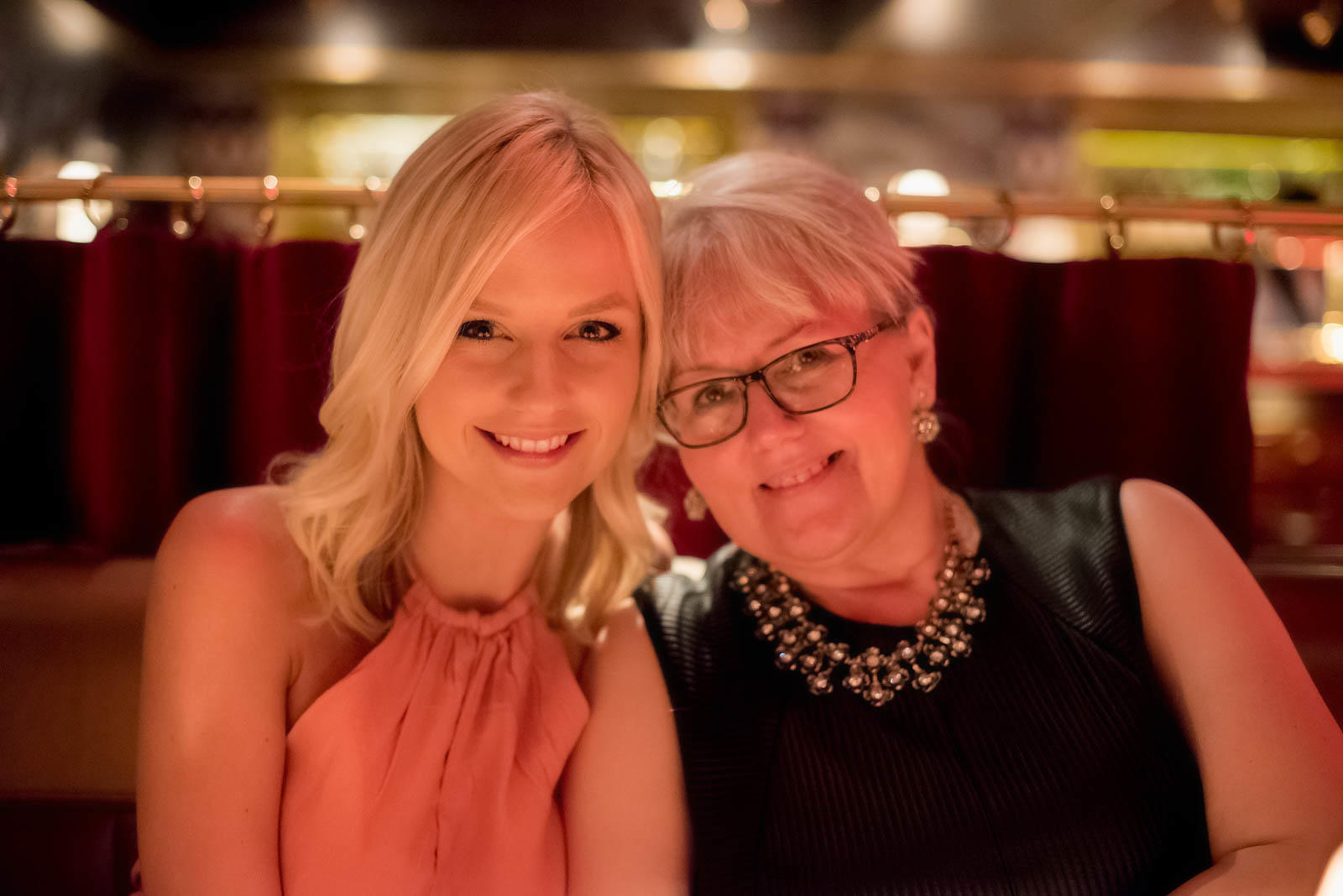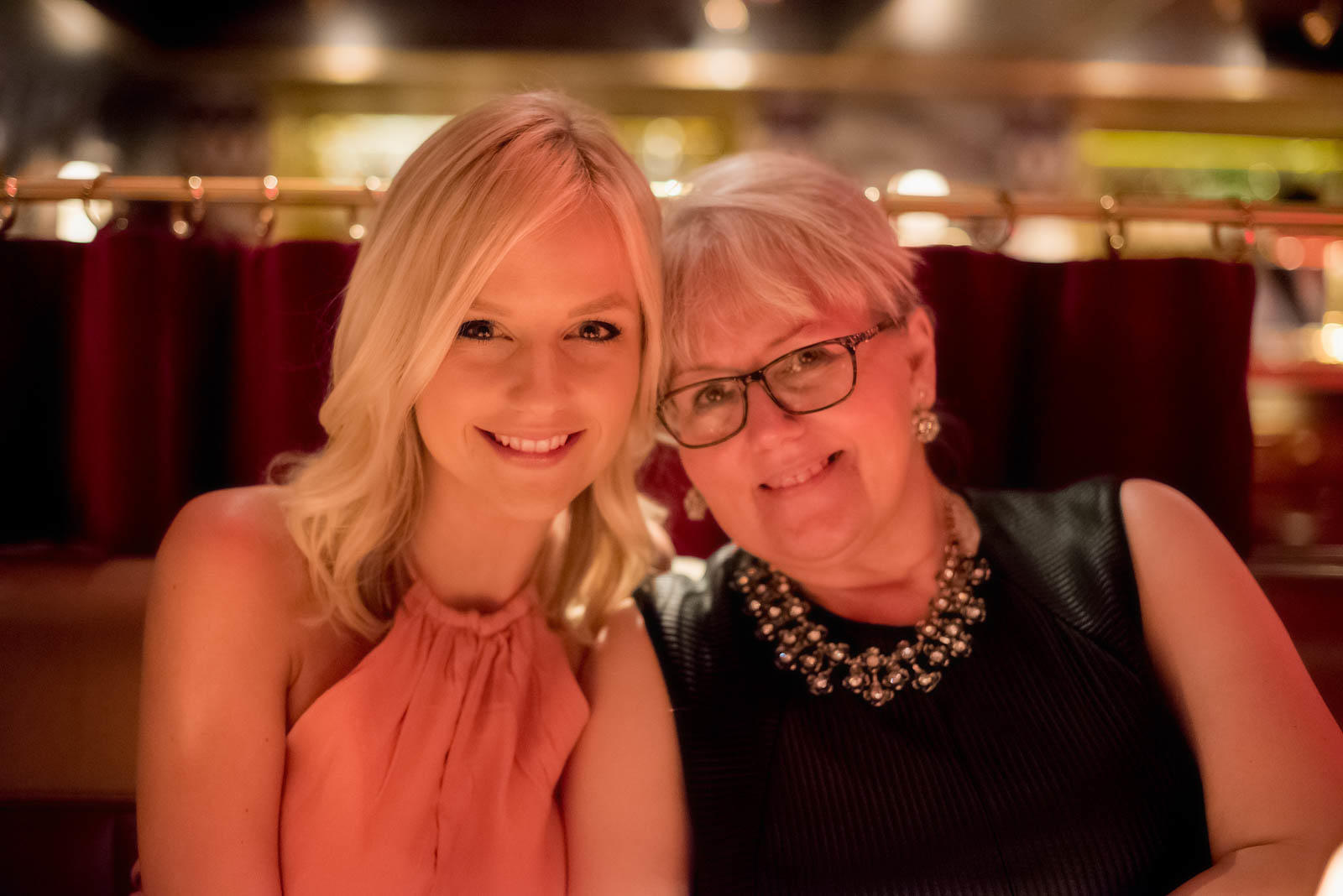 As did my Mom!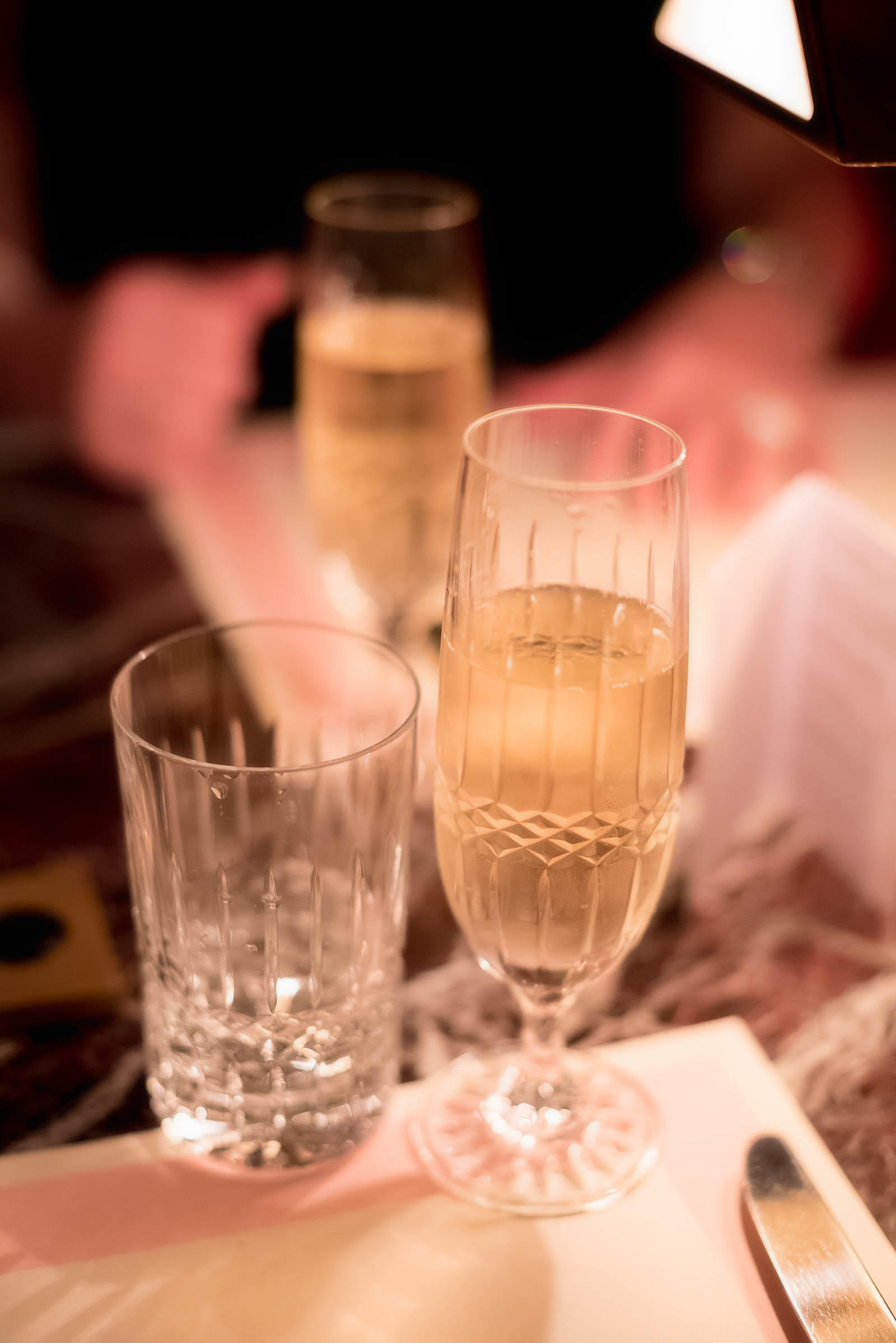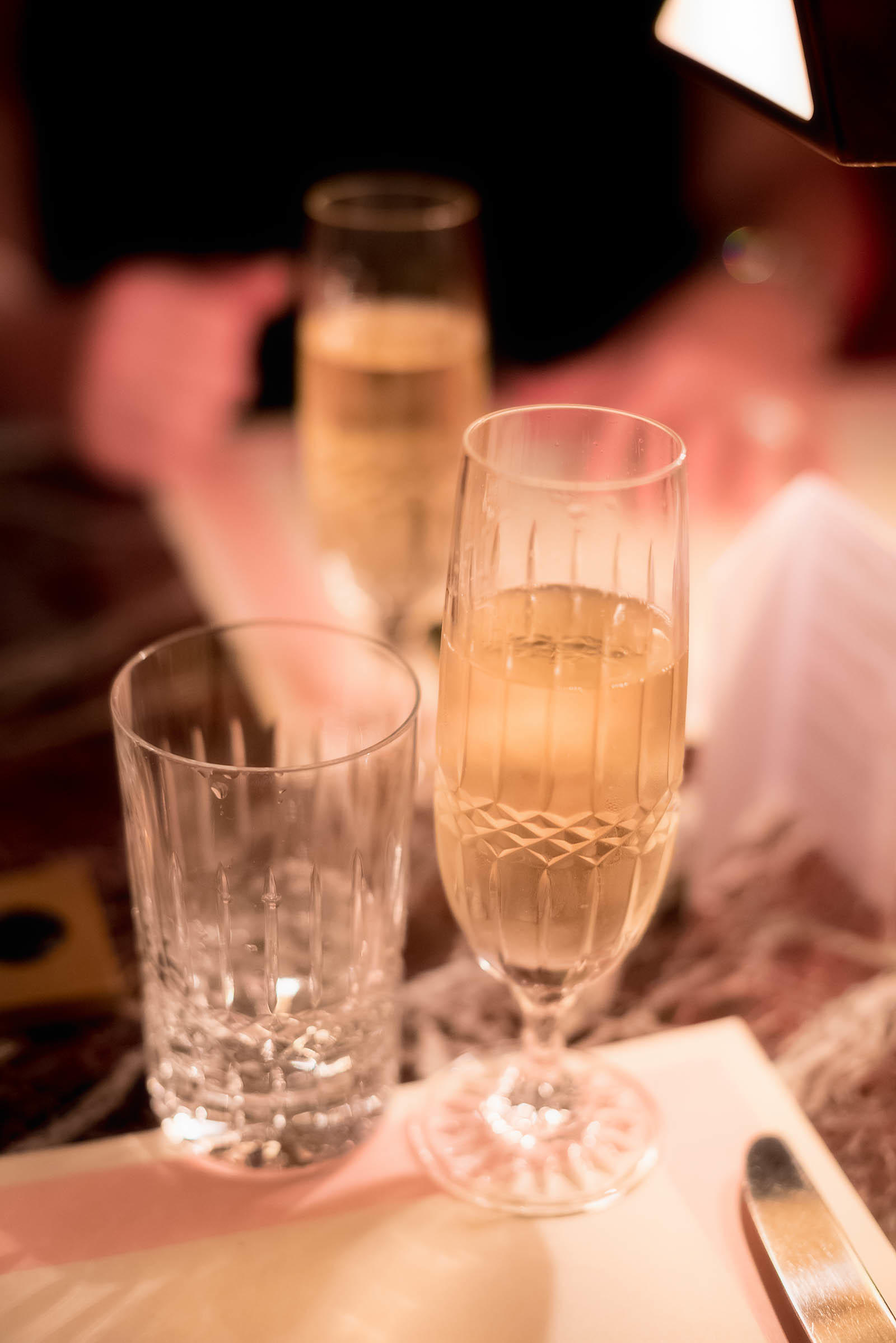 *SIP*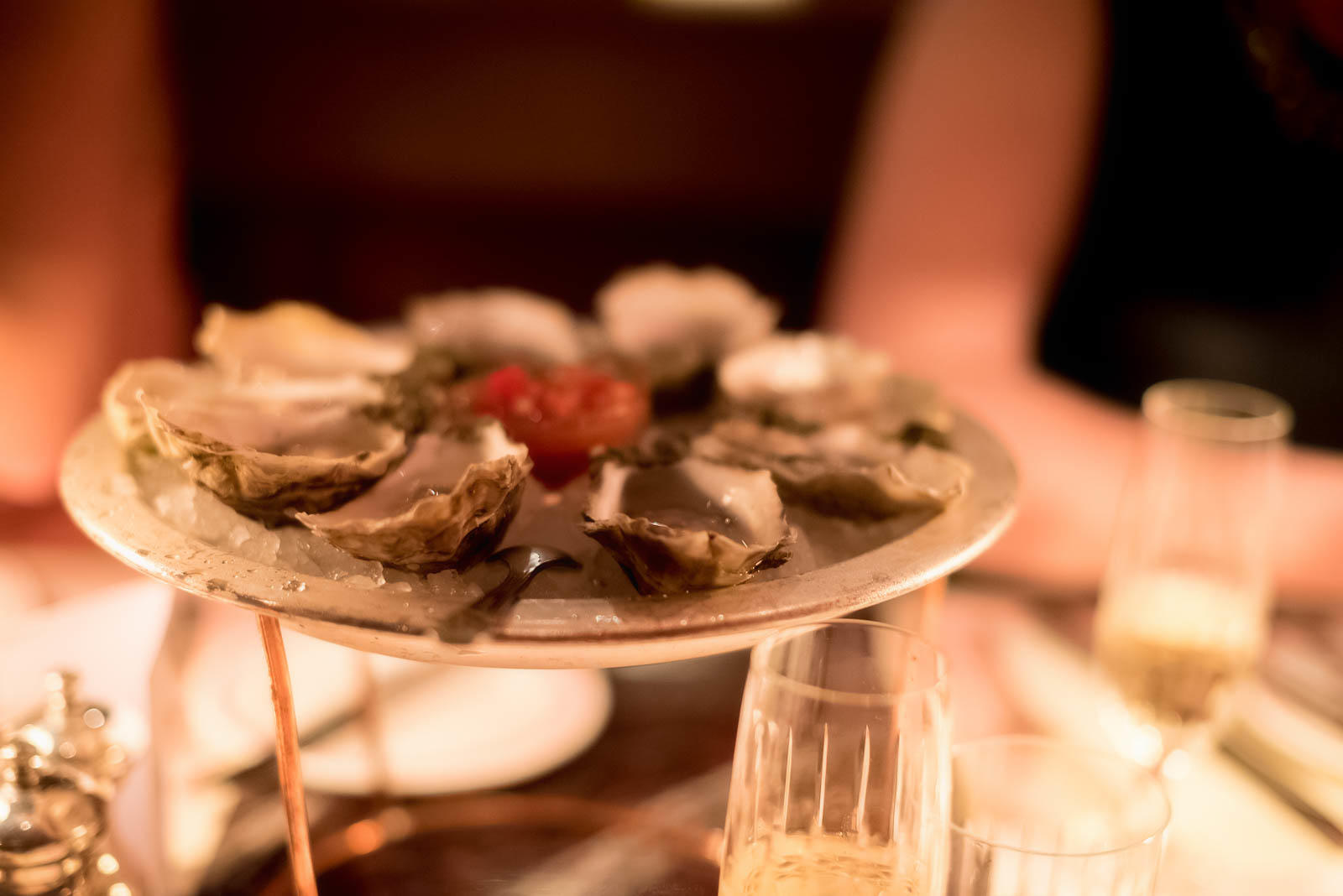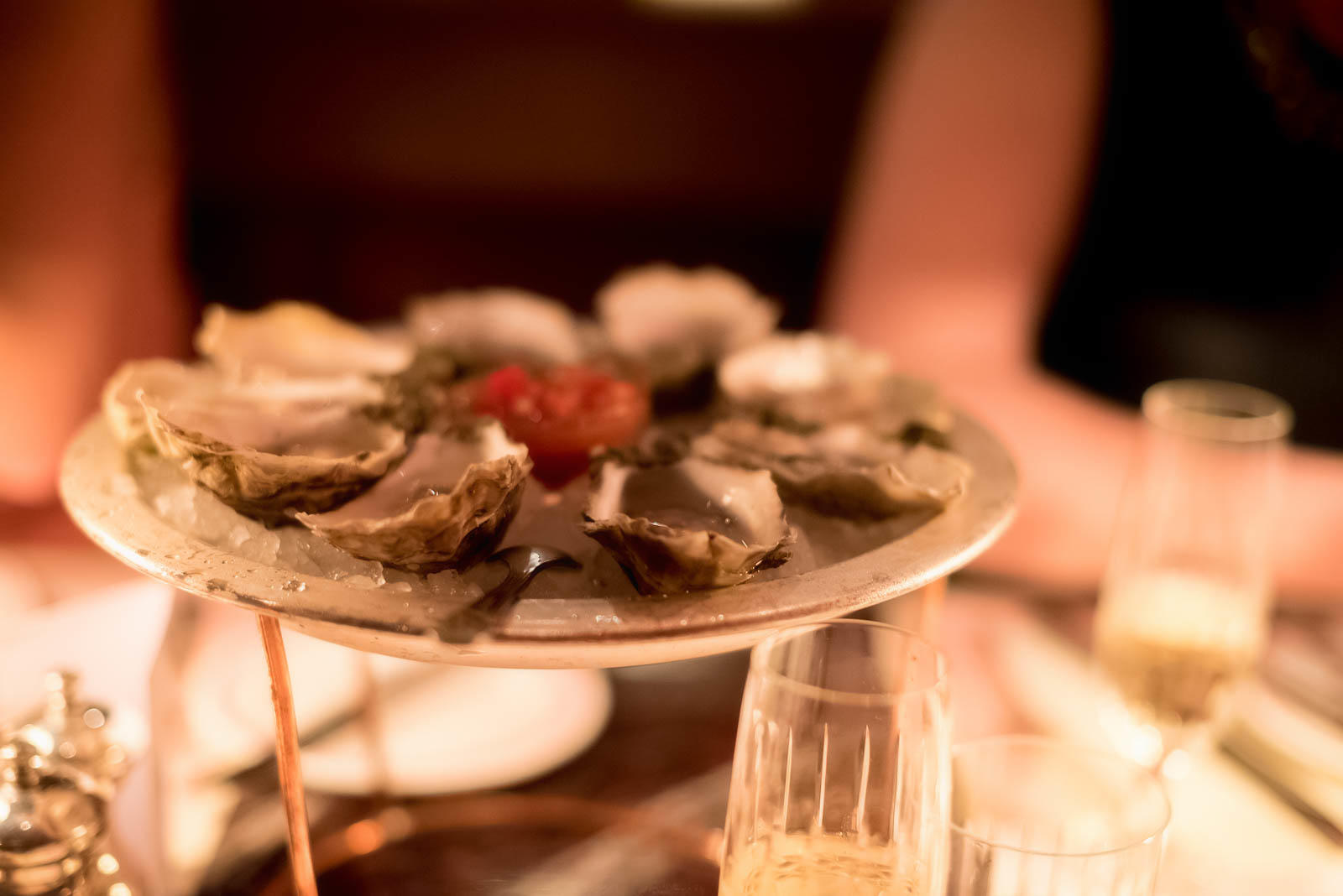 Next came some beautiful Jersey oysters.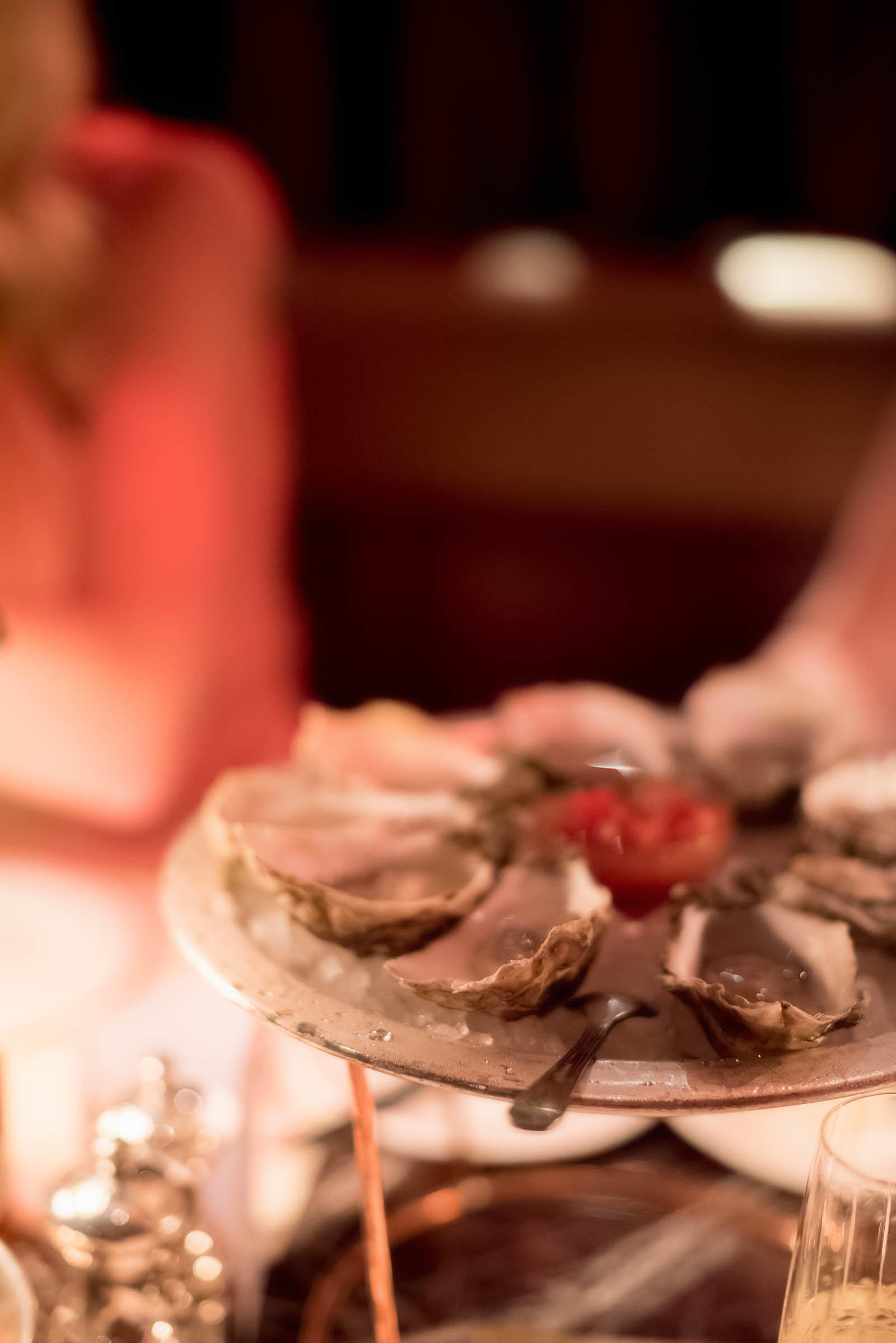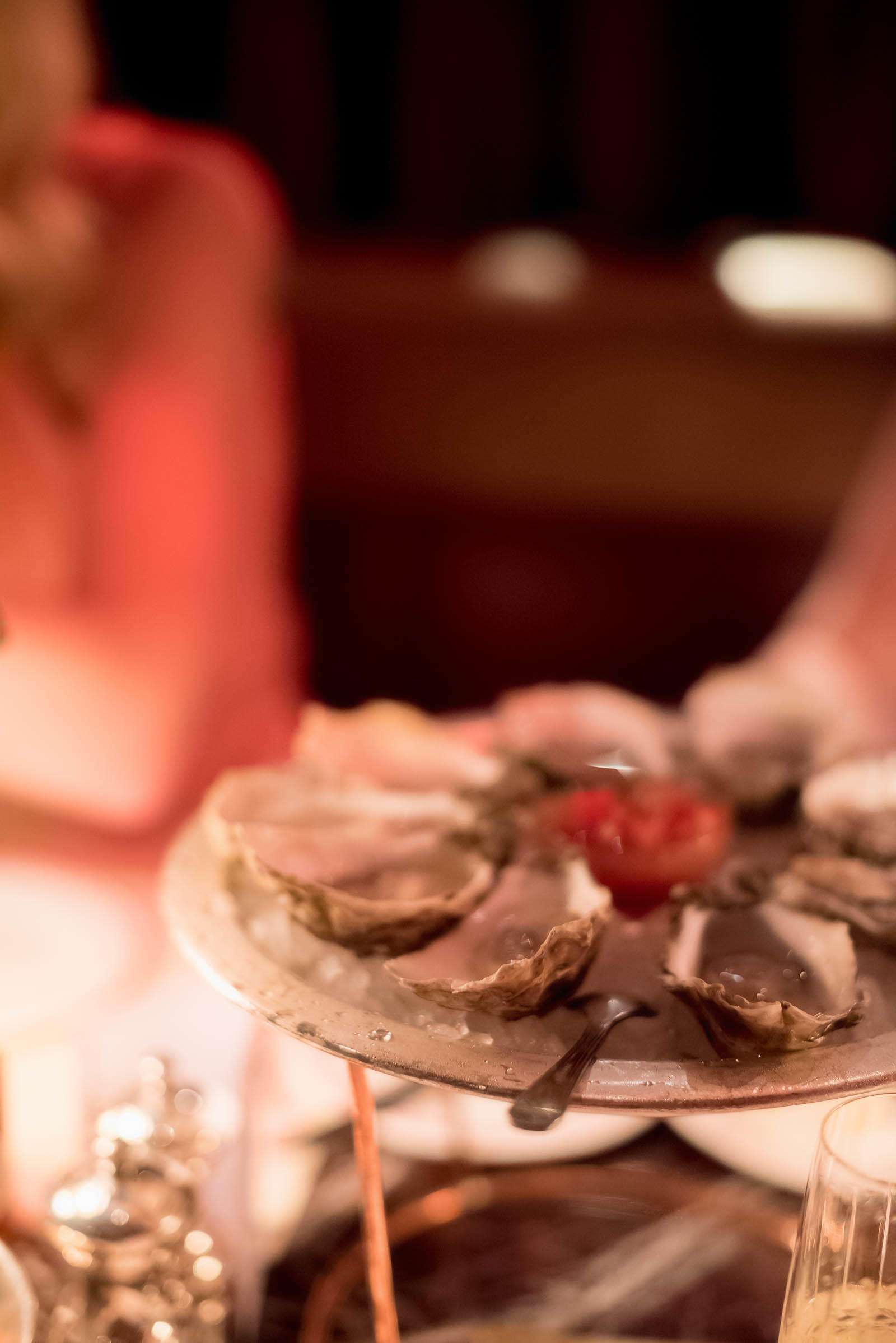 Which may have been, quite possibly, the best oysters I've ever had the pleasure of slurping!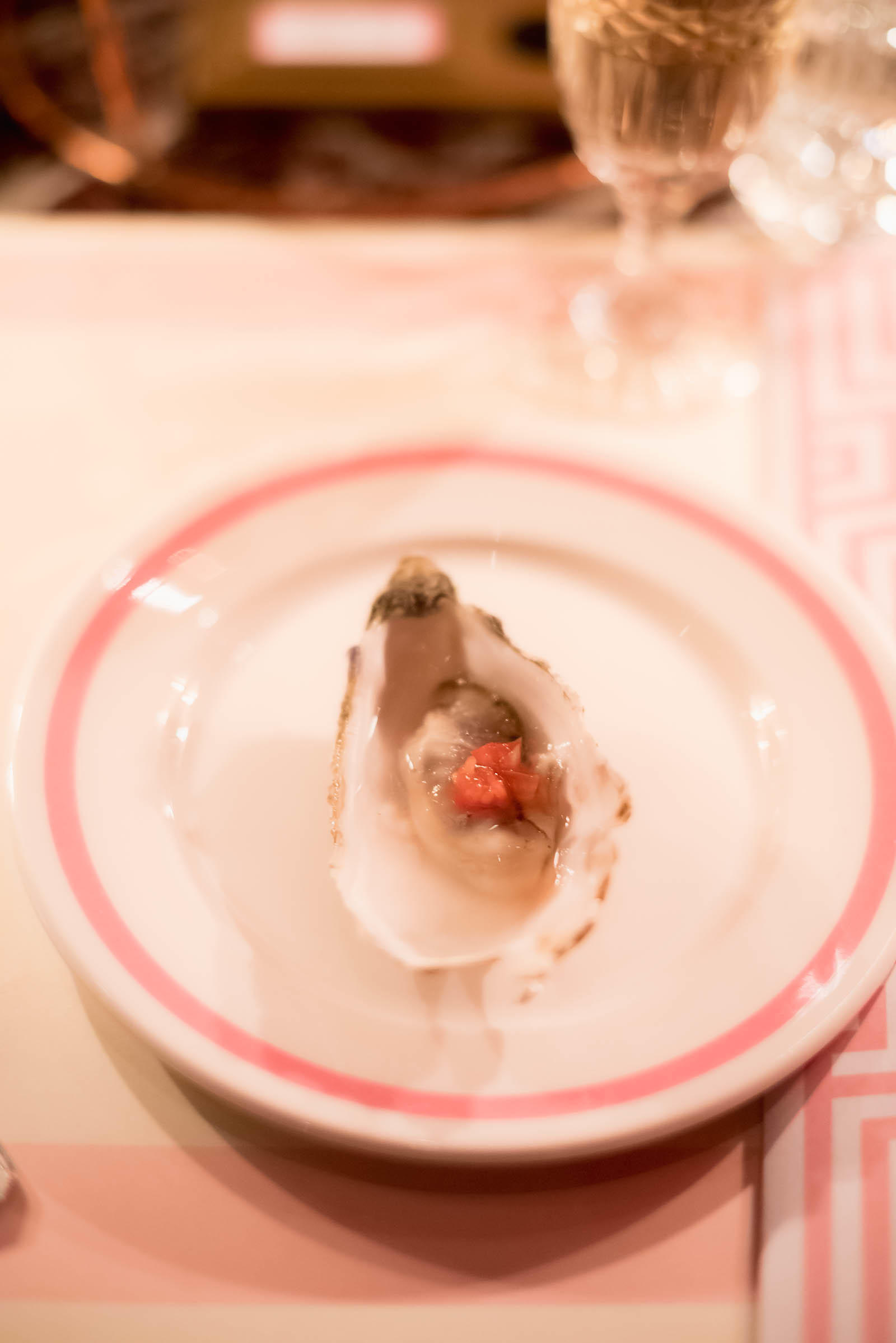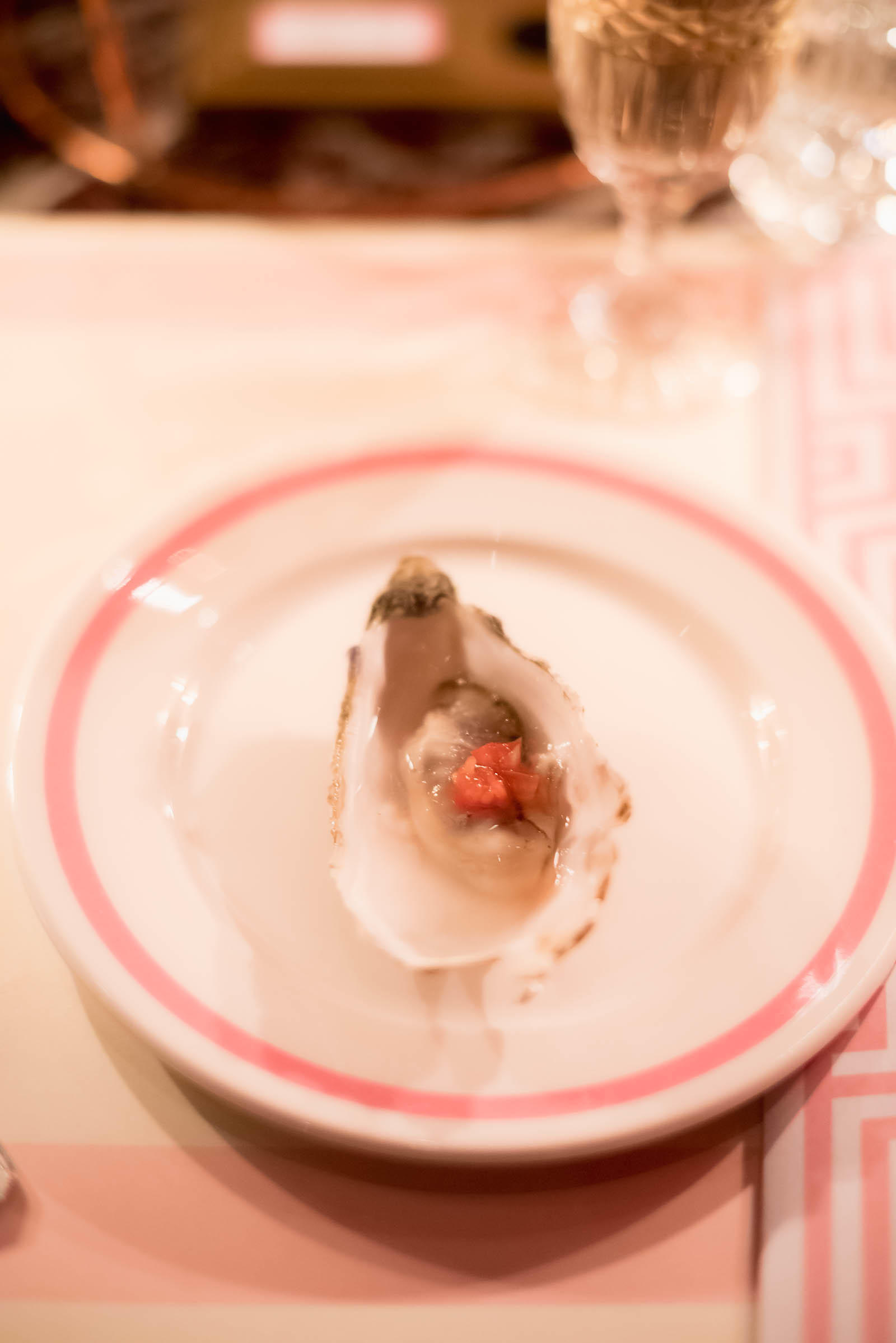 **SLURP**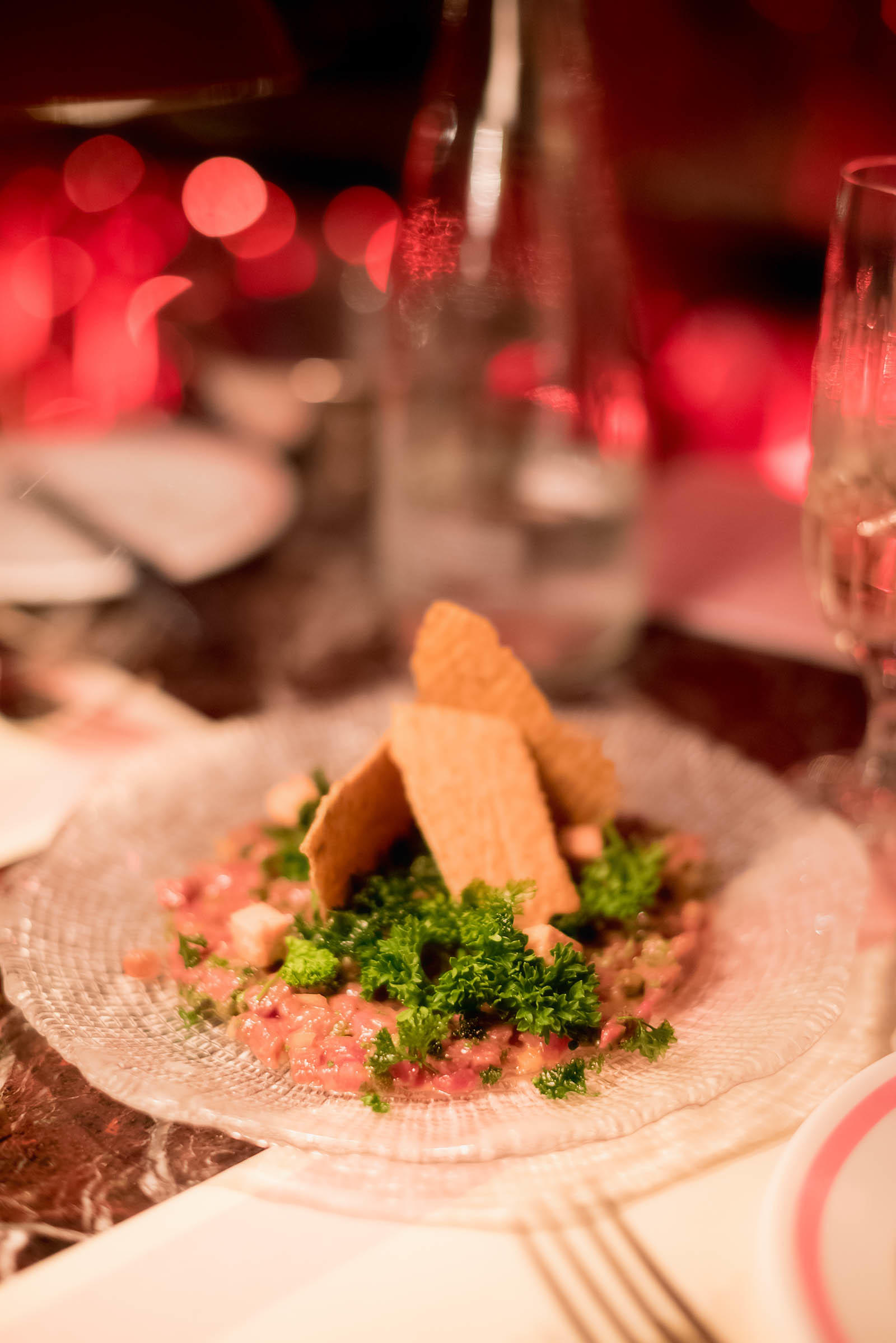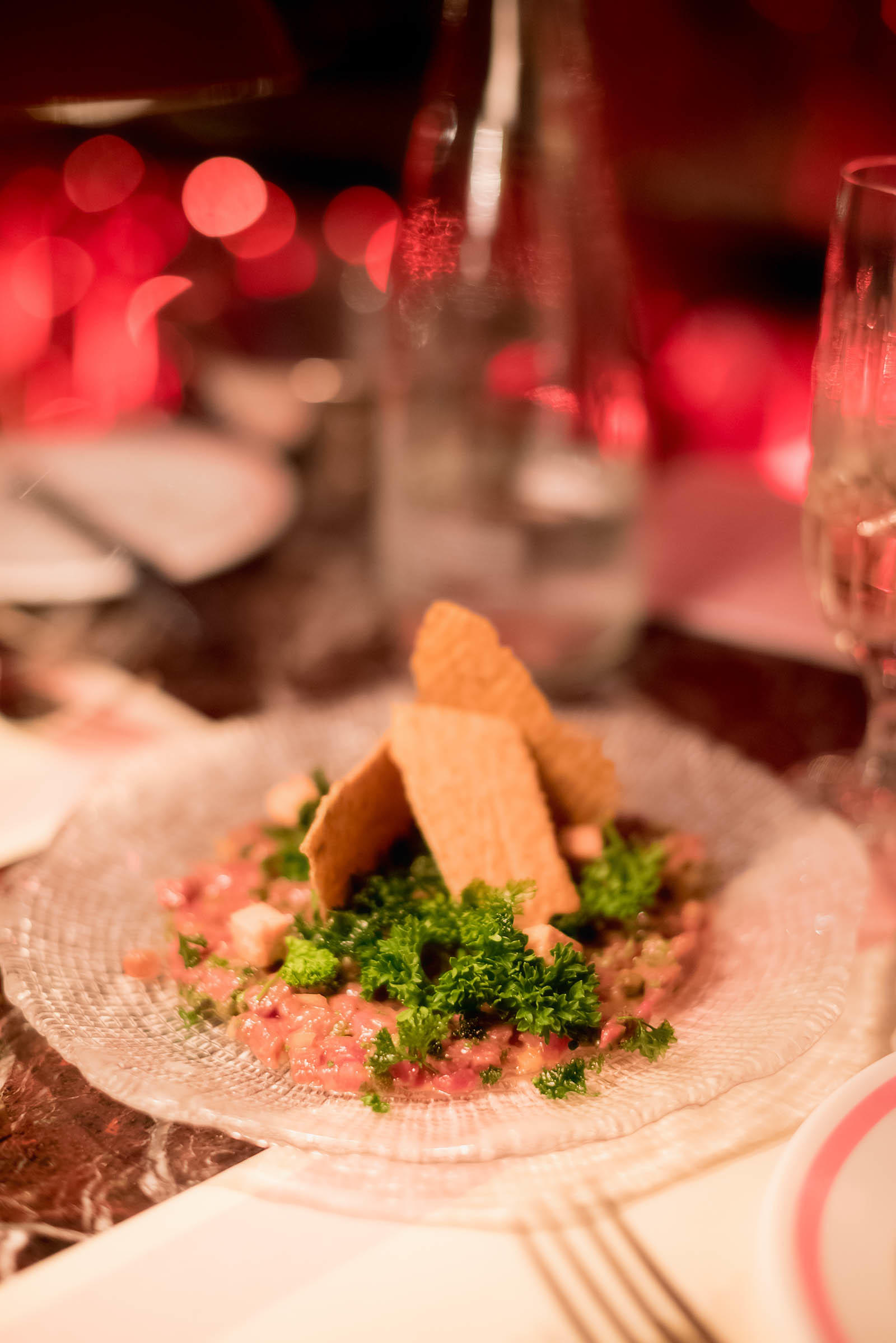 We also tried this beautiful beef tartare which had a uniquely briny bite thanks to the addition of capers.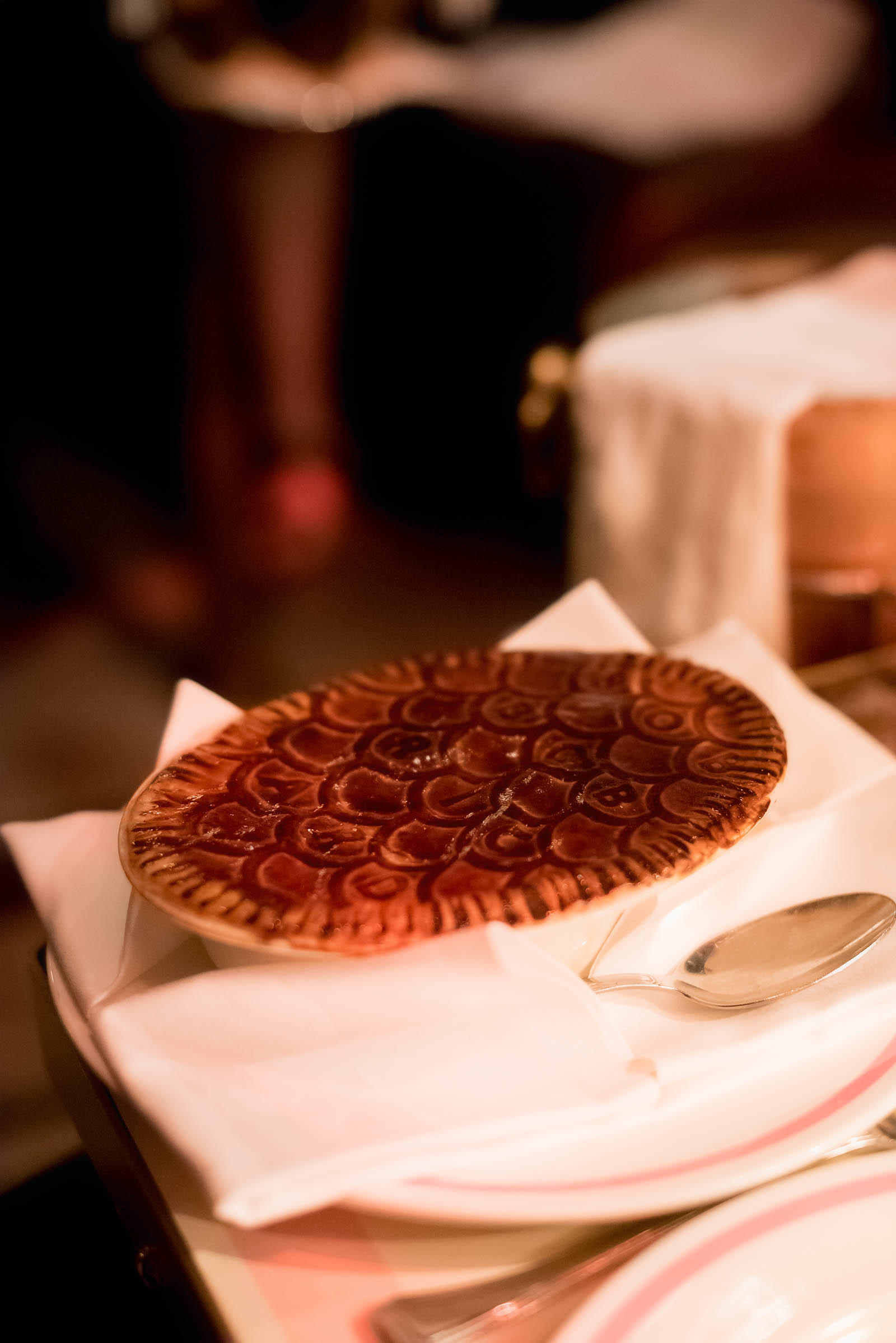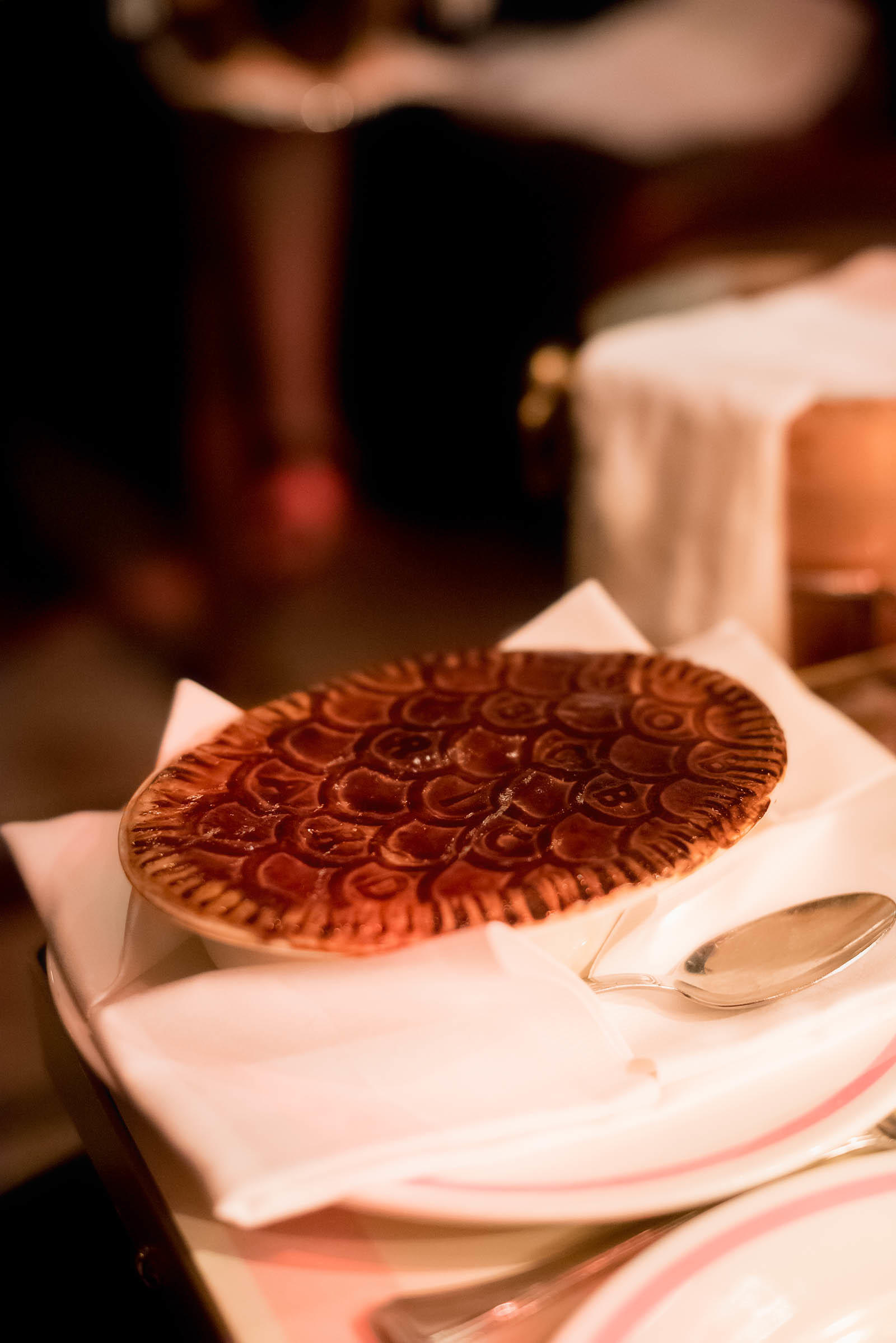 For our entrées we tried quite a few dishes.
This is Bob Bob Ricard's Mariner's Fish Pie. Which was the single most scrumptious bite I had in ALL of London. No joke. I'm still dreaming of this magnificent little pie well over a month later.
Filled with smoked haddock, prawns, mussels, and salmon all buried under one perfect puff pastry crust, this has to be one of the most magnificent pies I've ever tried (even if the puff pastry crust means it's technically NOT a british pie).
If you love seafood like I do and have the opportunity to order this pie, DO IT! But don't tell me you did — I already pine for this pie in a way I never thought culinarily possible as it is…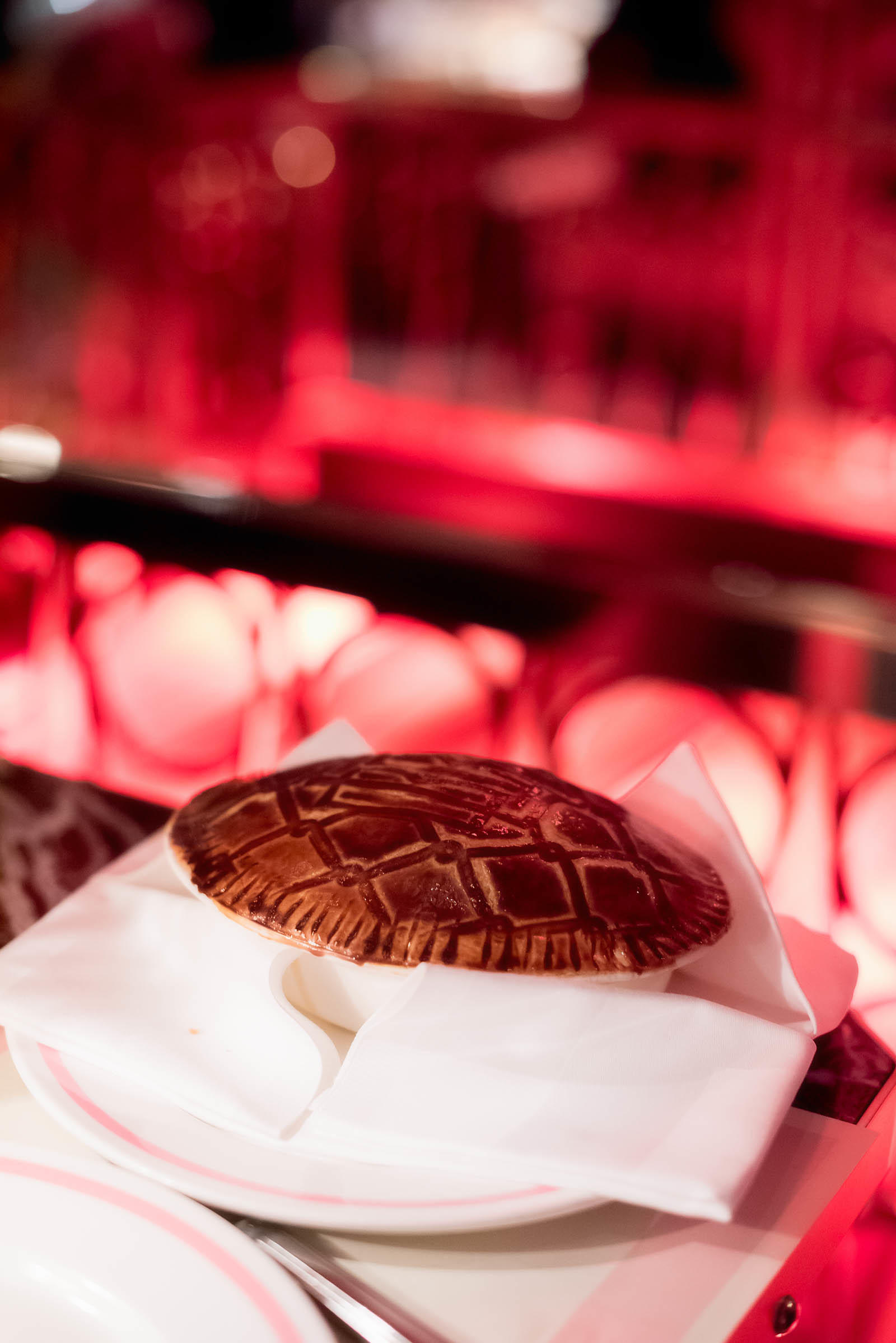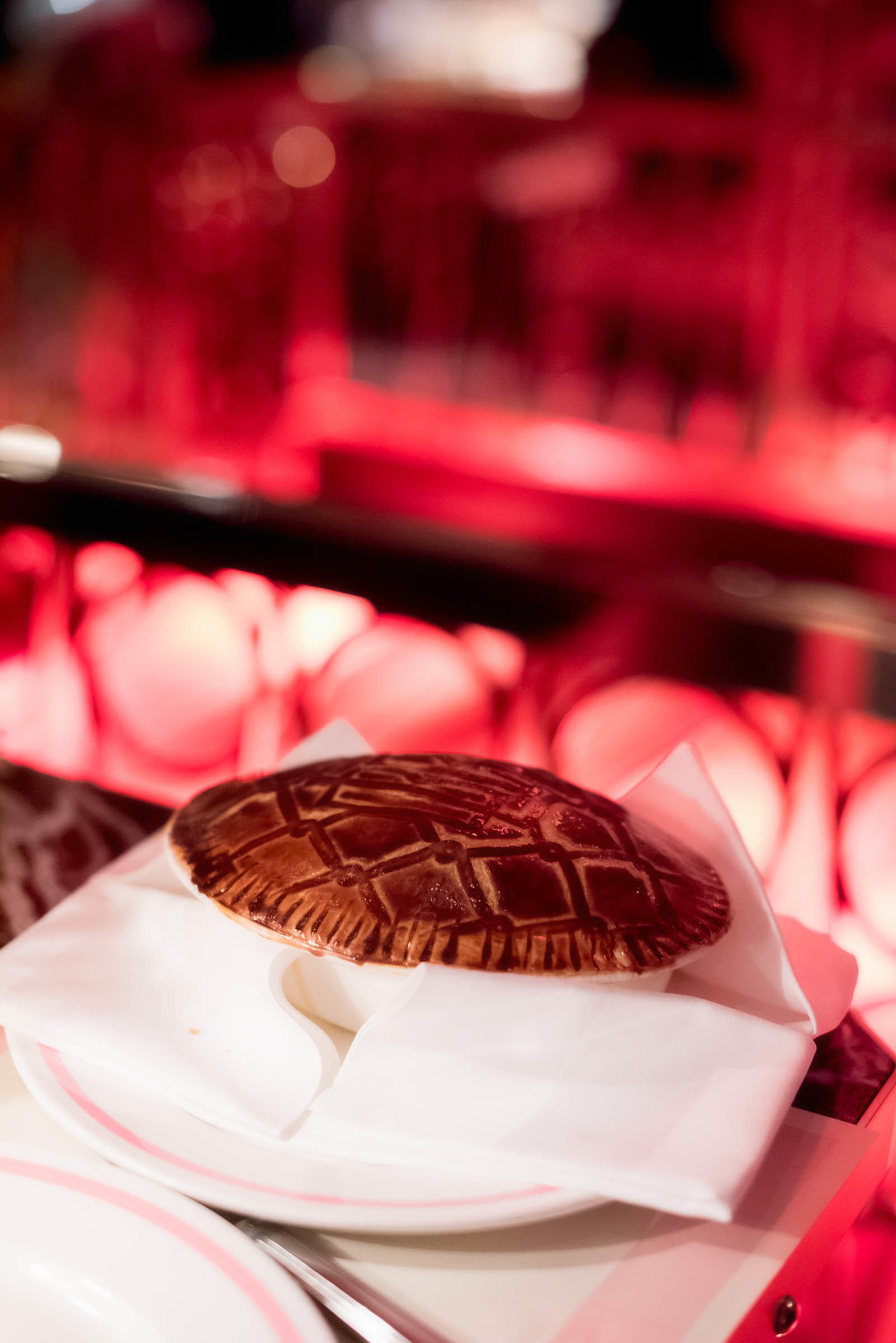 Hubby tried another of Bob Bob Ricard's pies, the Chicken, Mushroom, and Champagne pie which was also delicious and slightly more traditional.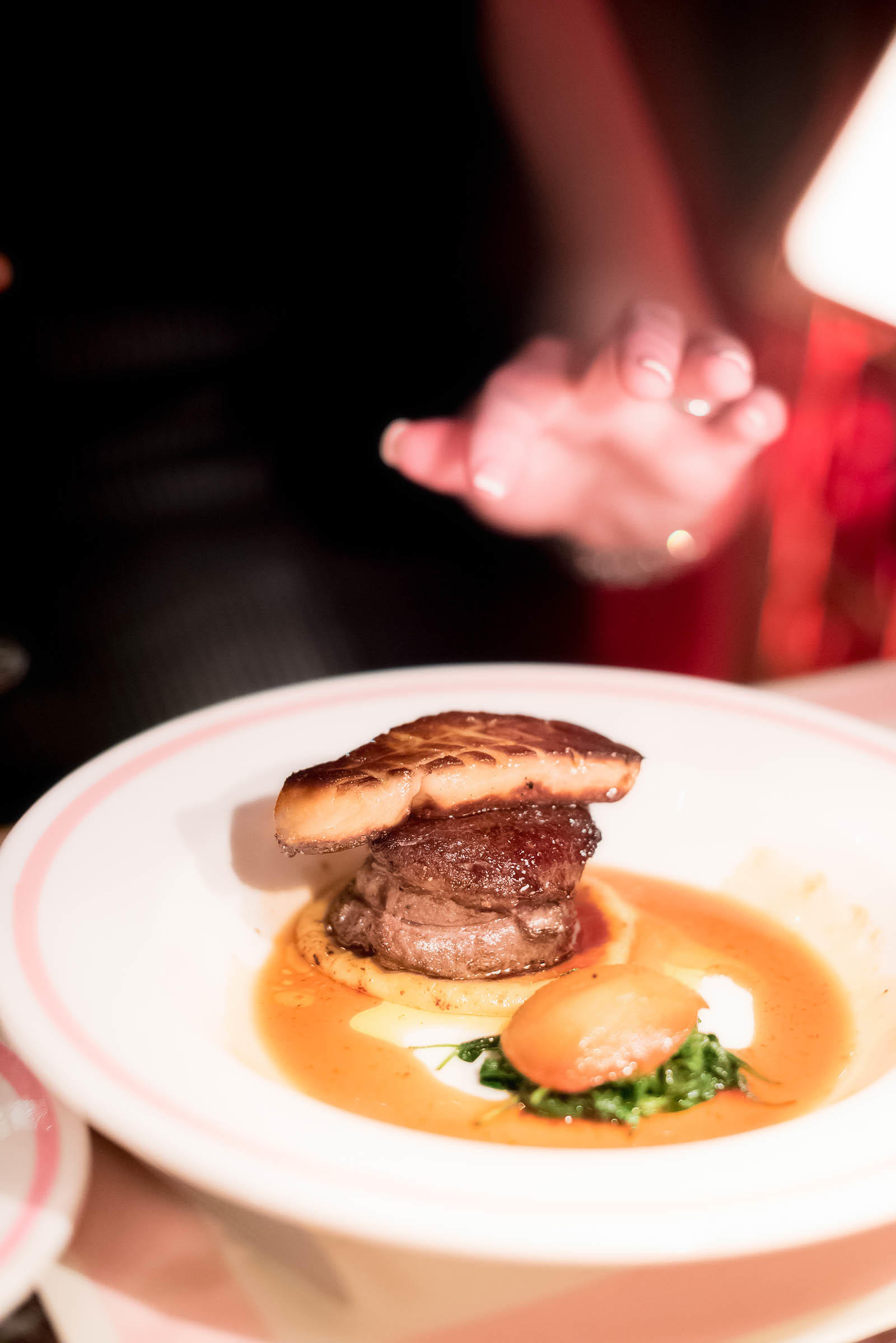 My Mother went all out ordering this Filet Mignon Rossini. 30 day aged Scotch beef topped with seared foie gras and confit apple? I think it's safe to say I've never seen my mother quite so quiet at a meal before this dish…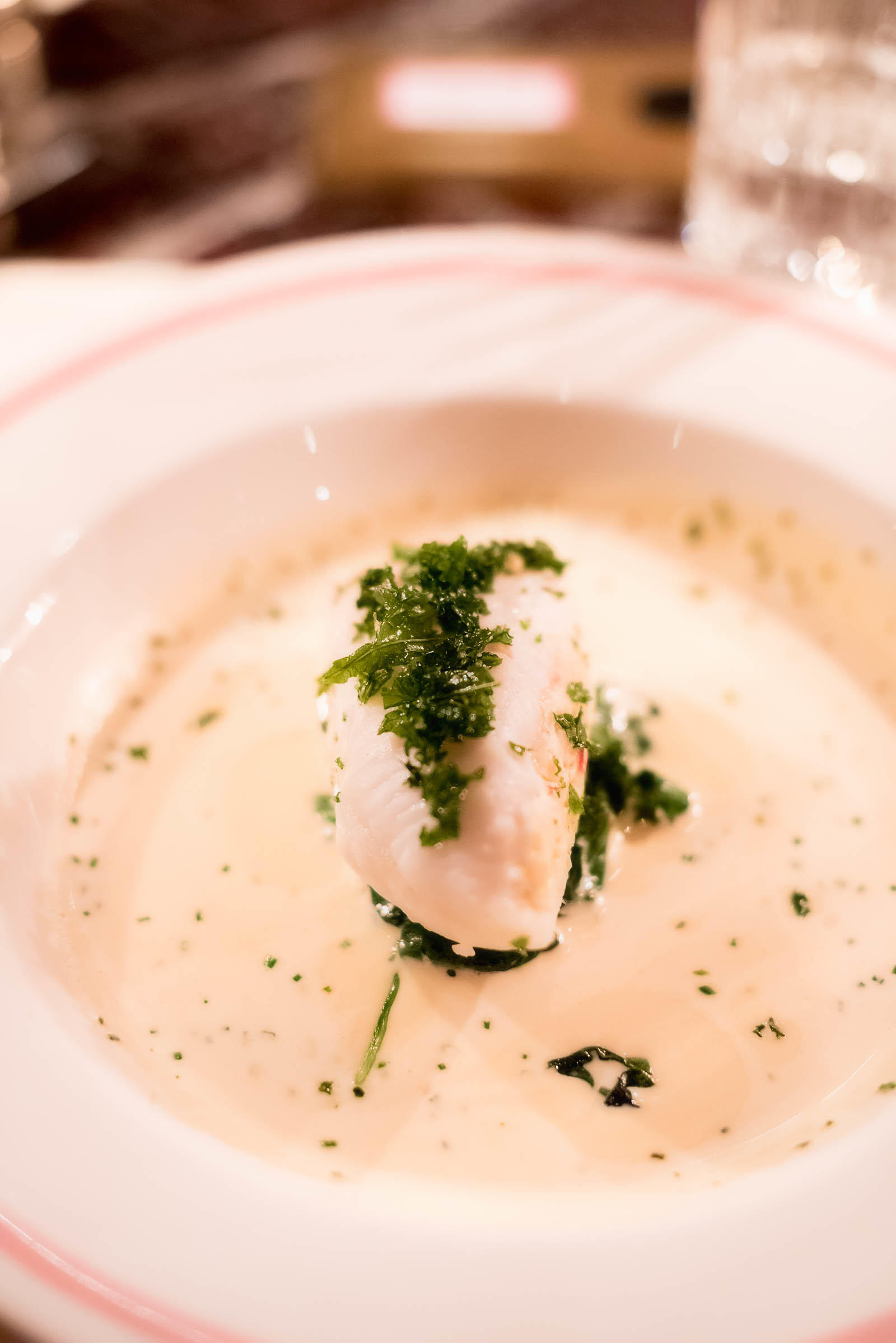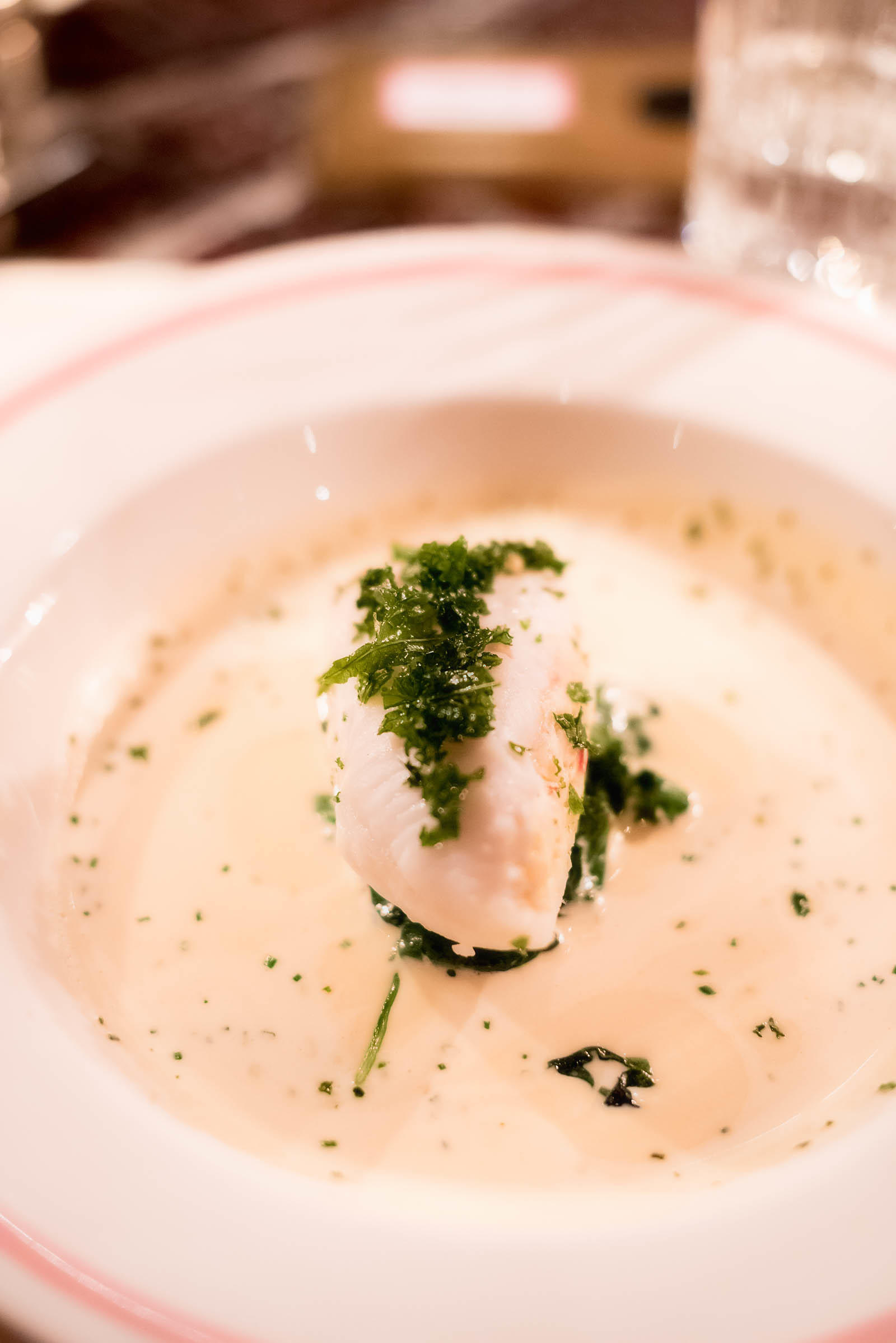 My sister and I both ended up ordering the Poached Sole with Champagne Sauce.
Stuffed with lobster and scallops, this may be the single most decadent fish dish I've ever tried. Light and yet still somehow rich at the same time! Not to mention doused in champagne sauce — what's a girl not to love?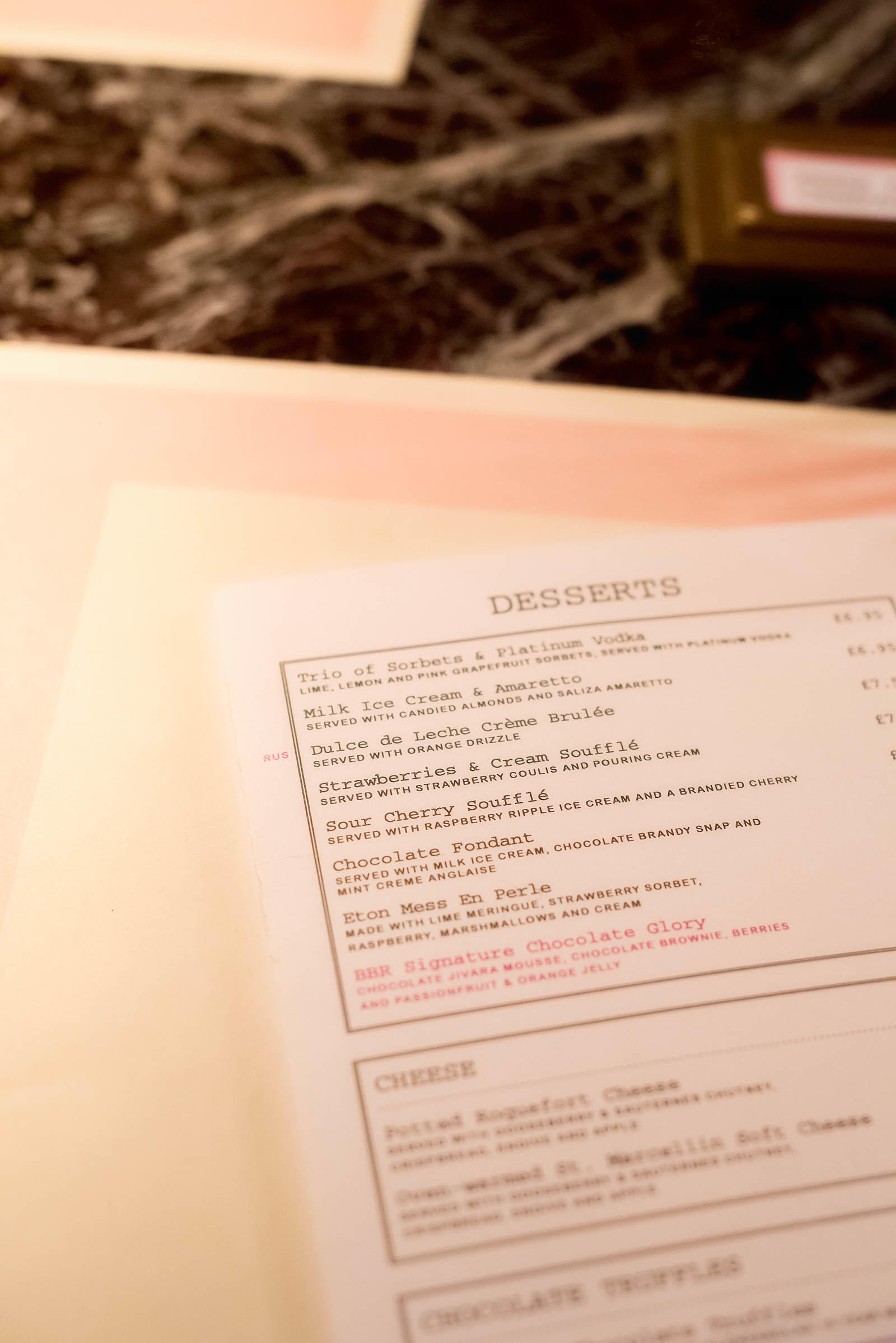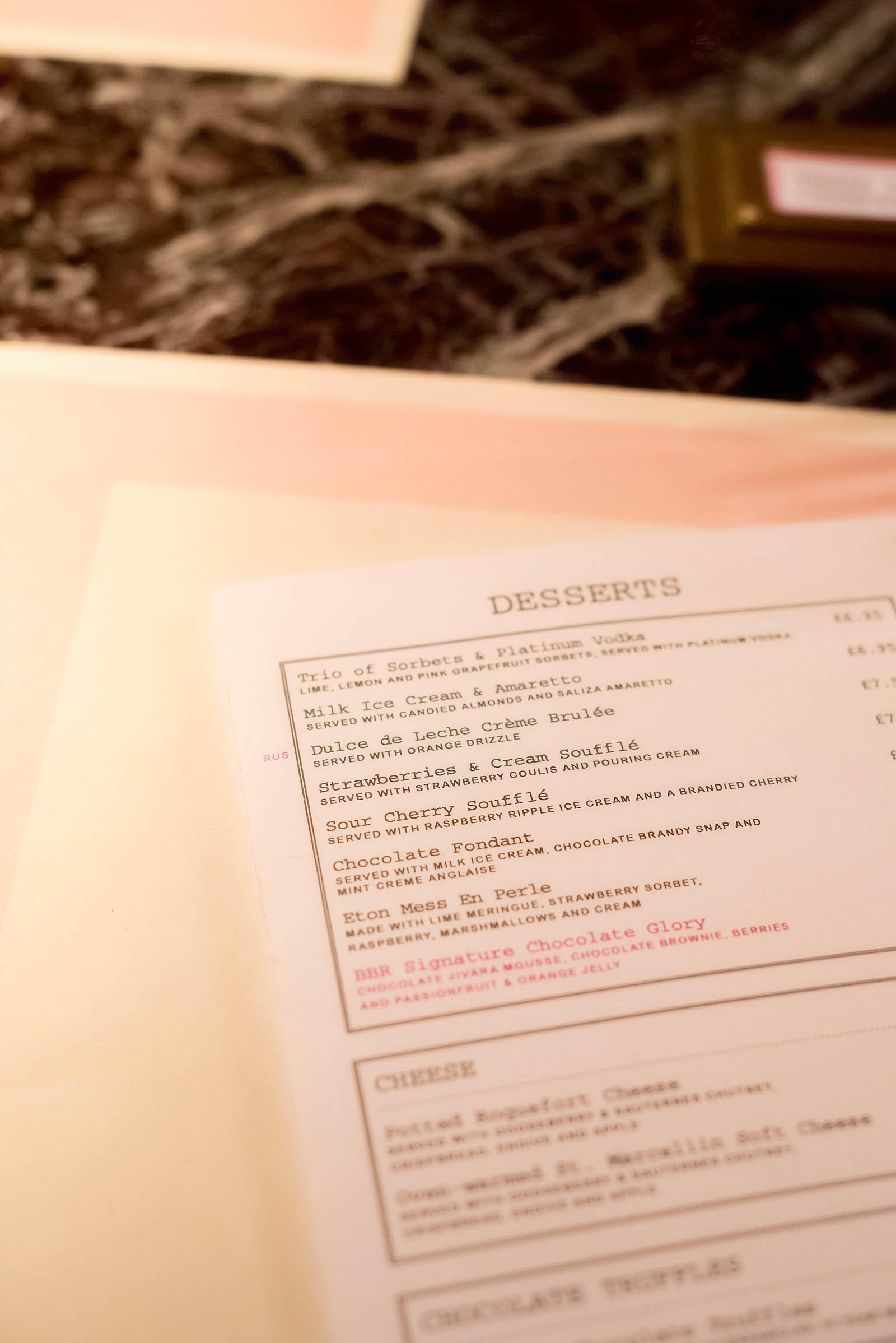 But no birthday dinner could possibly be complete without dessert, too! And Bob Bob Ricard's options are LEGENDARY.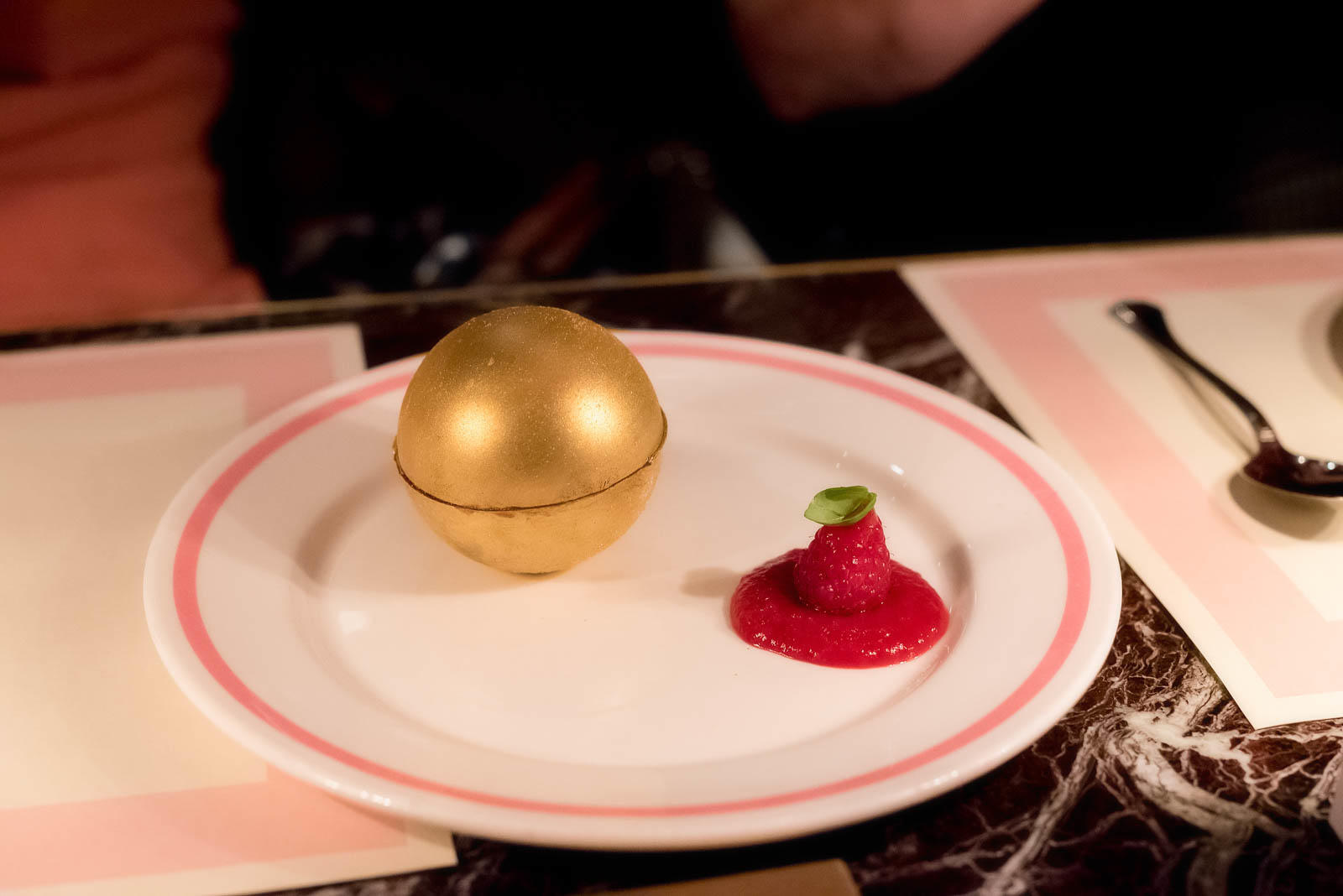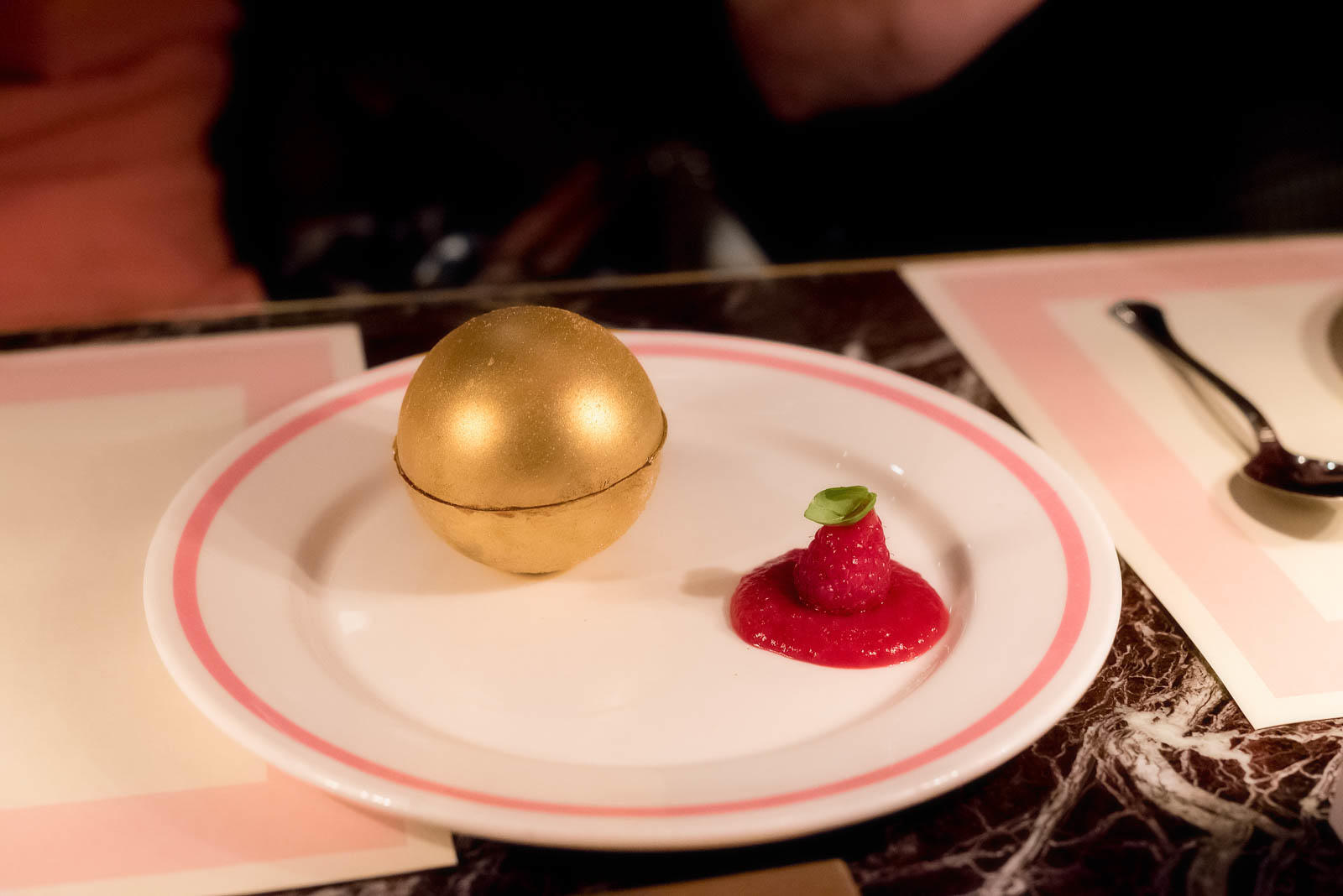 The best dessert dish on the menu? Bob Bob Ricard's Signature Chocolate Glory, of course!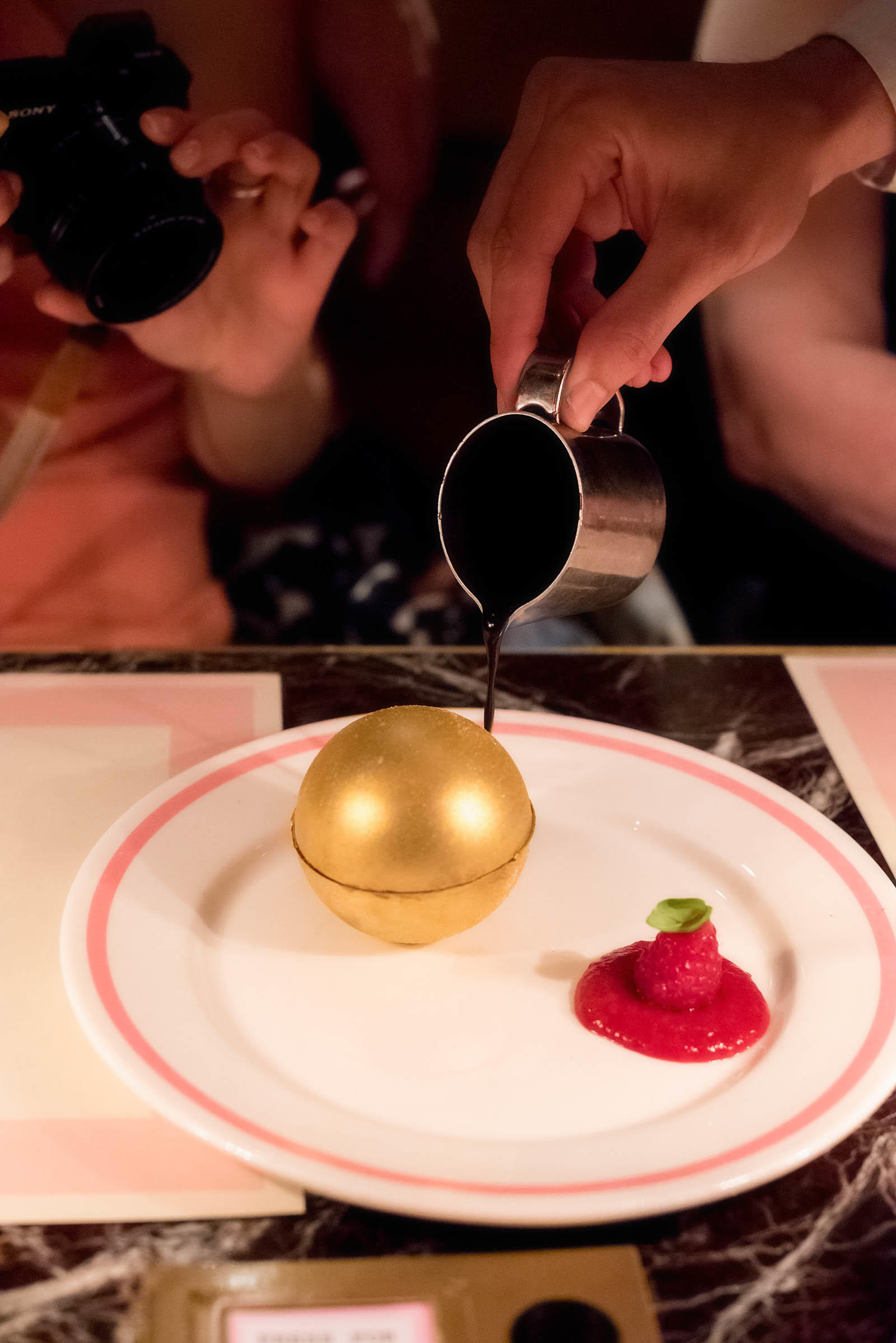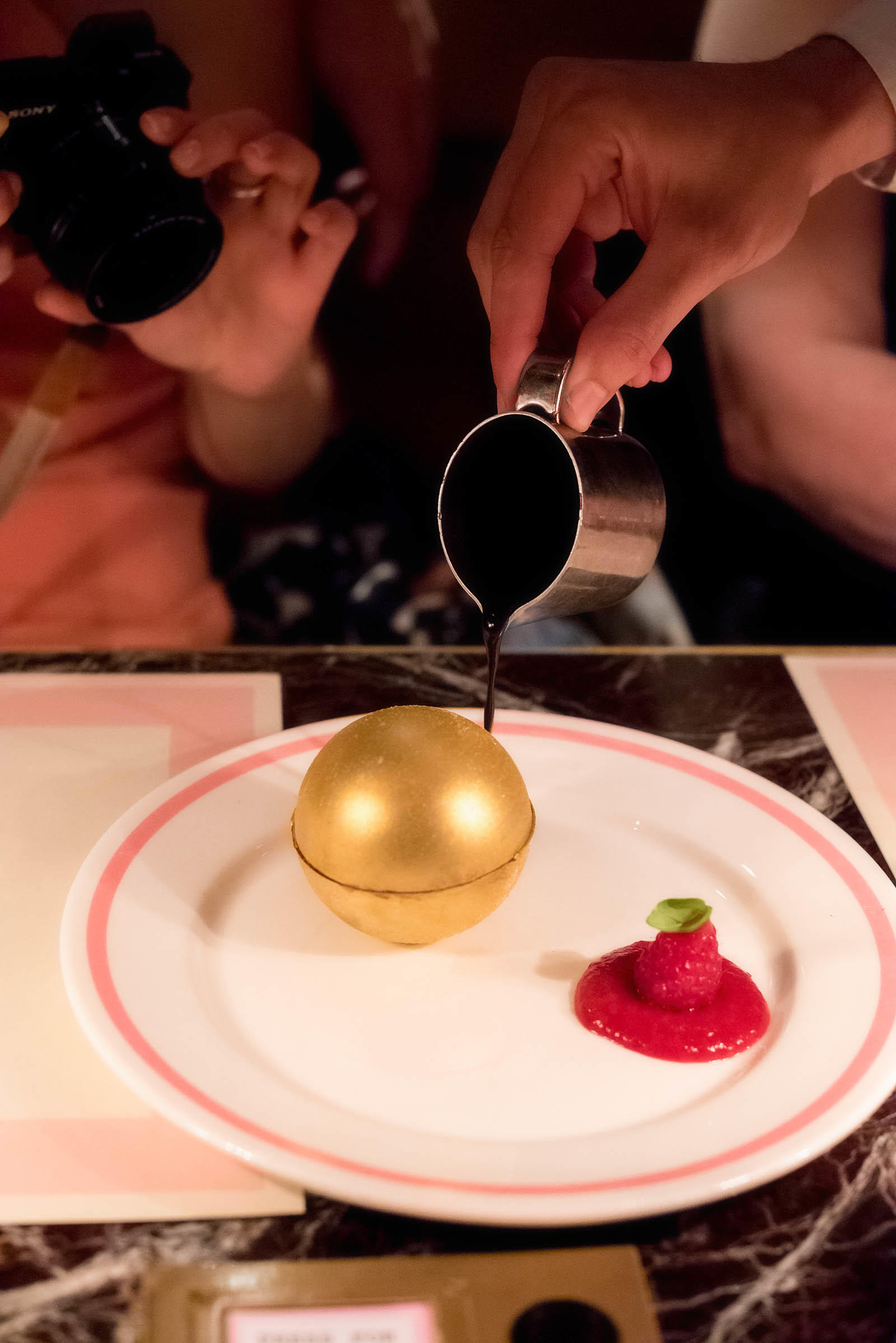 Which gets a generous pour of warm chocolate sauce right before serving…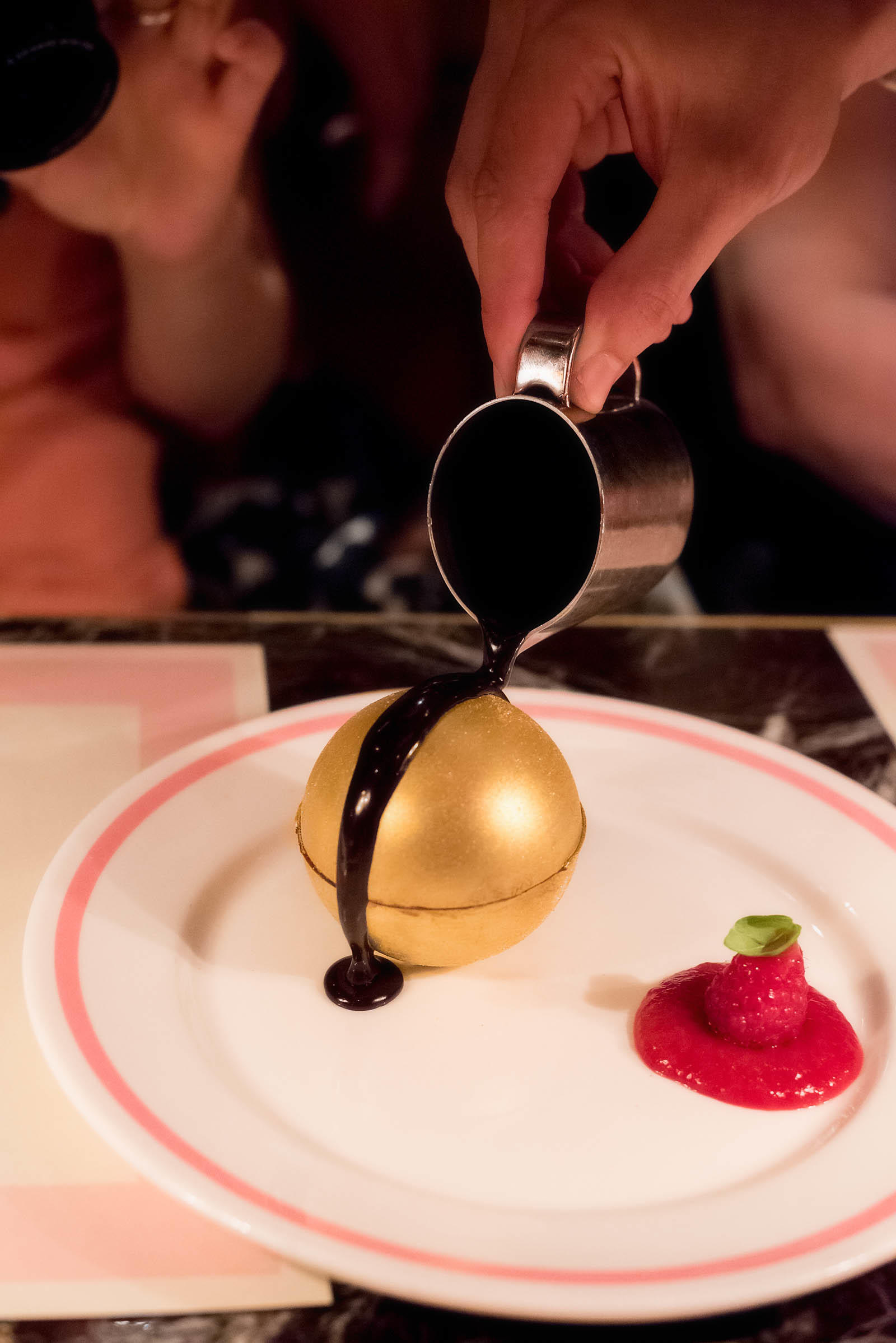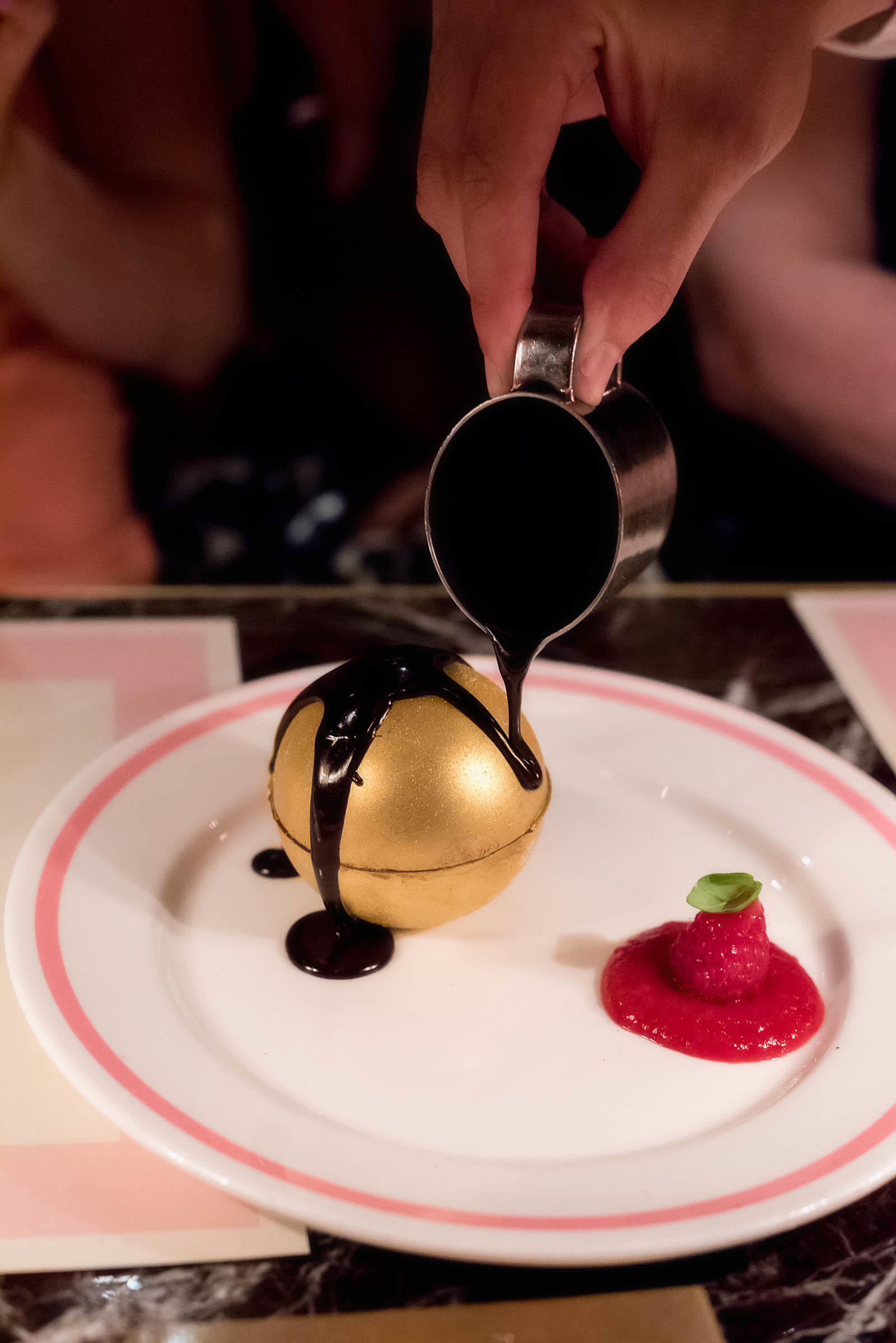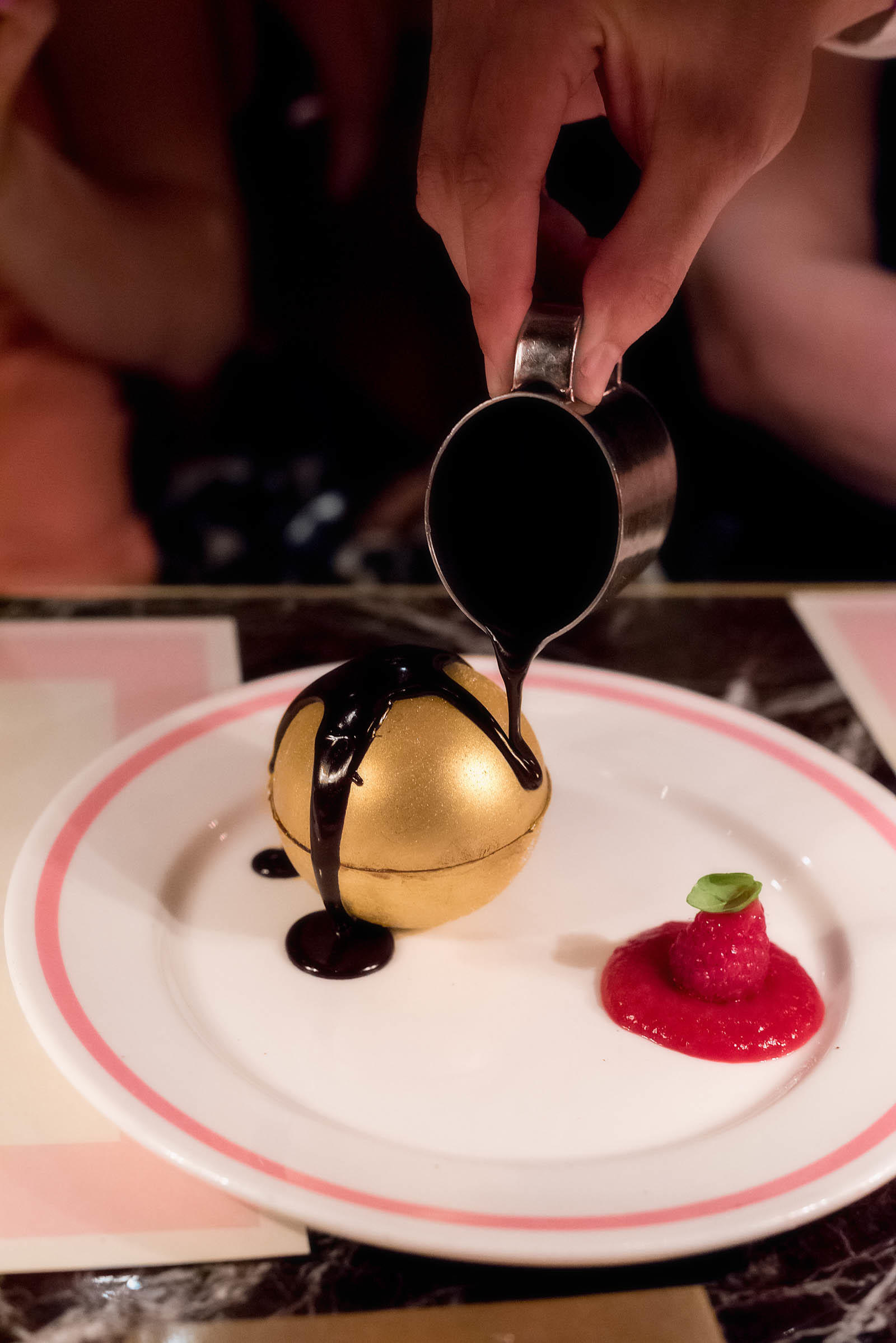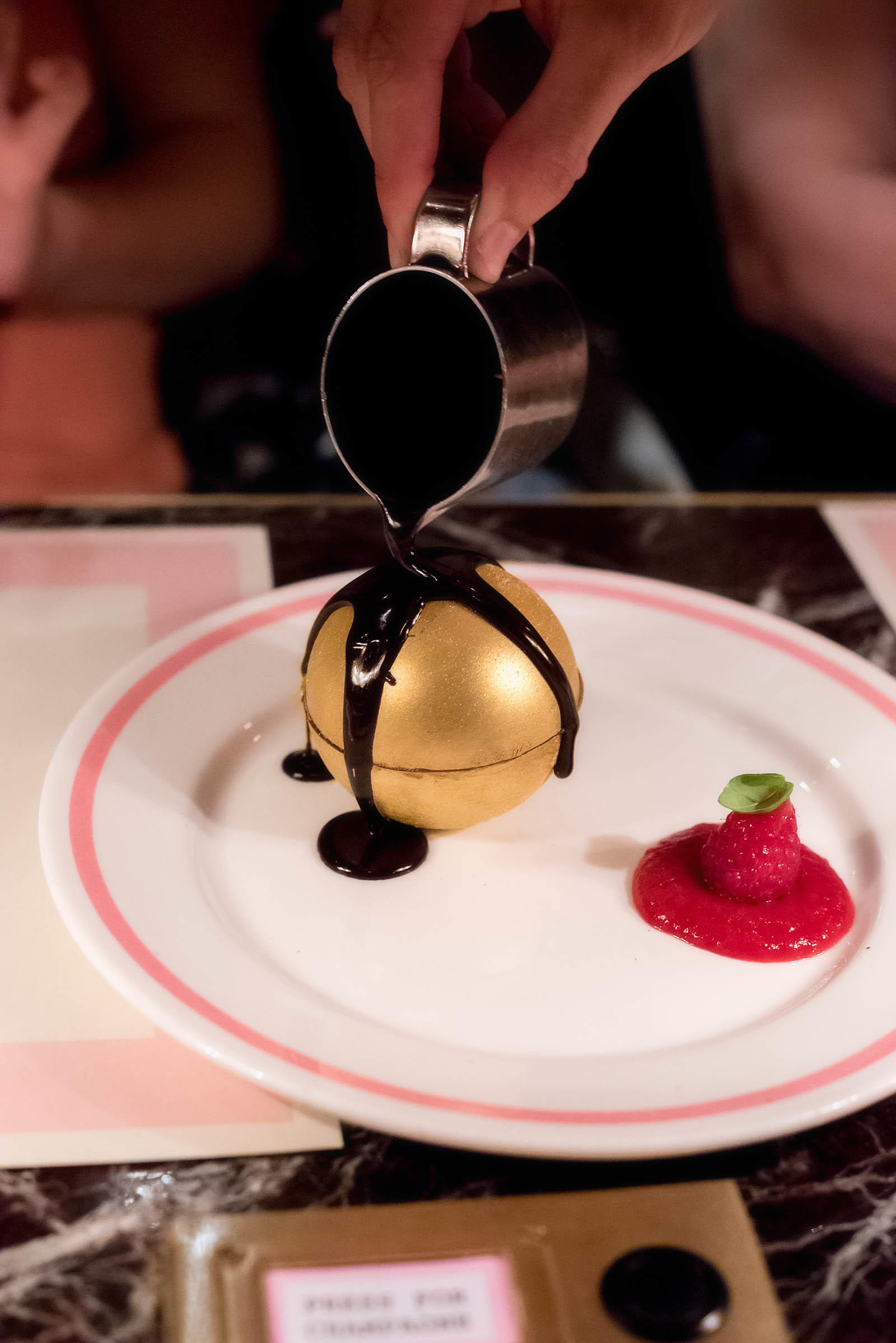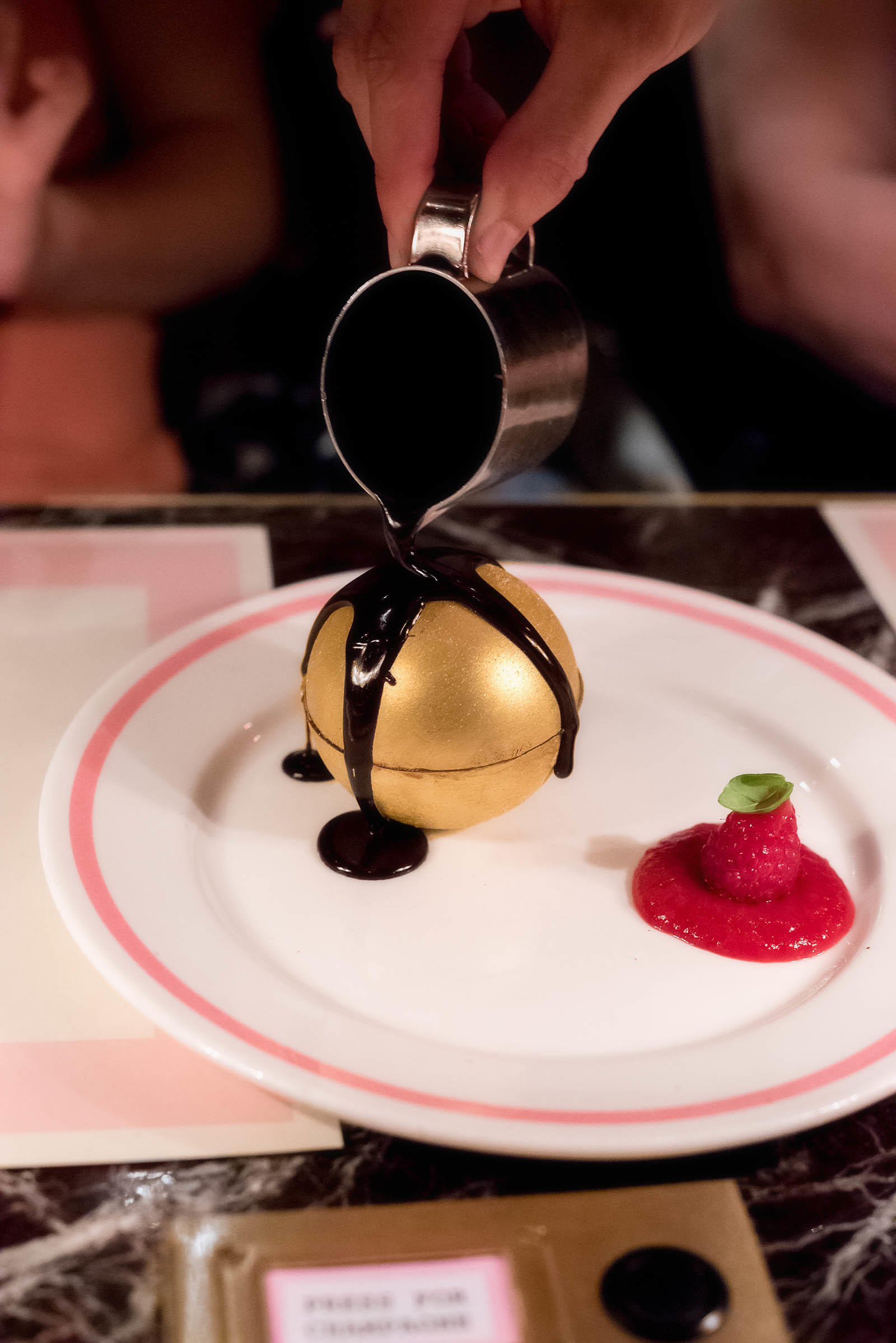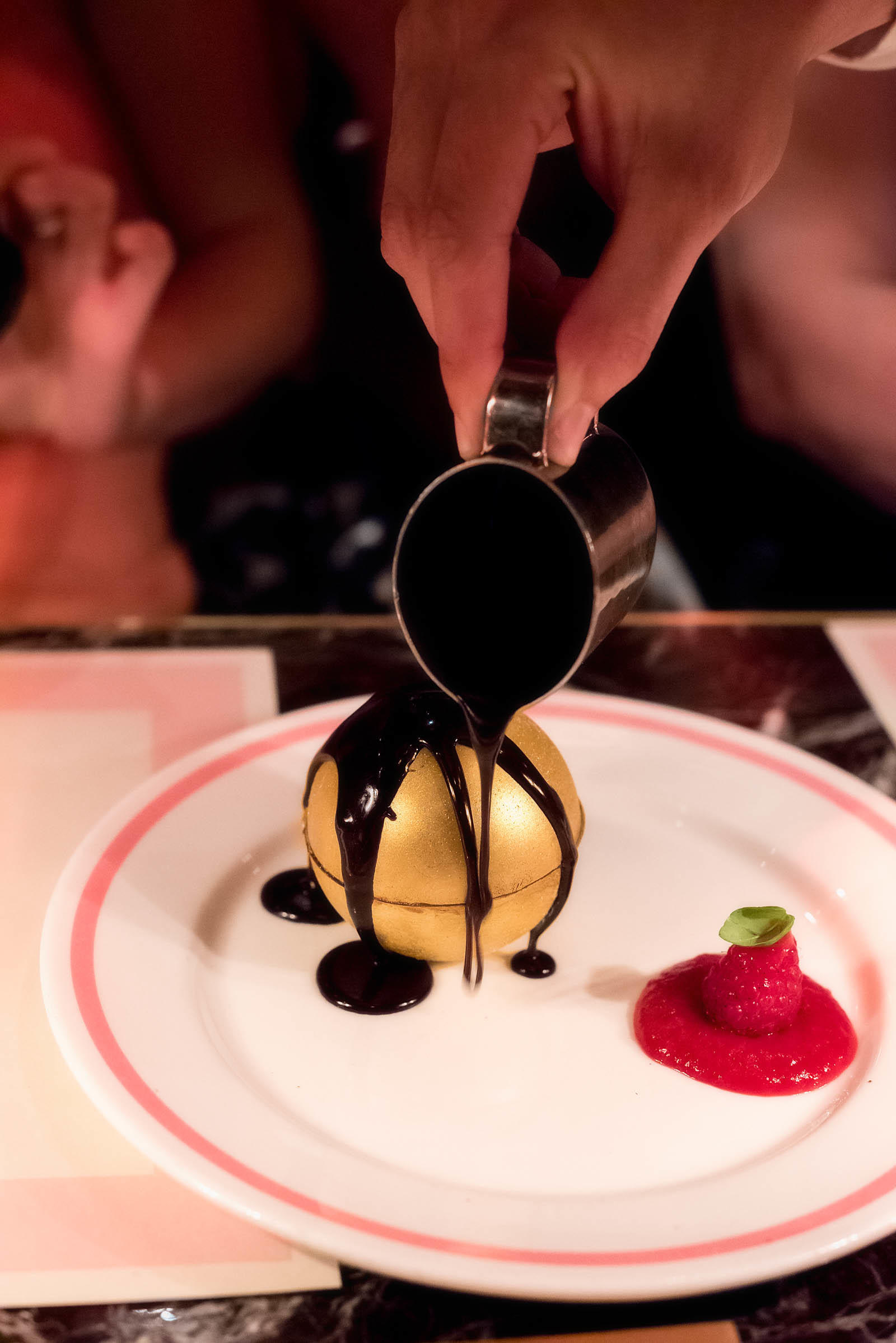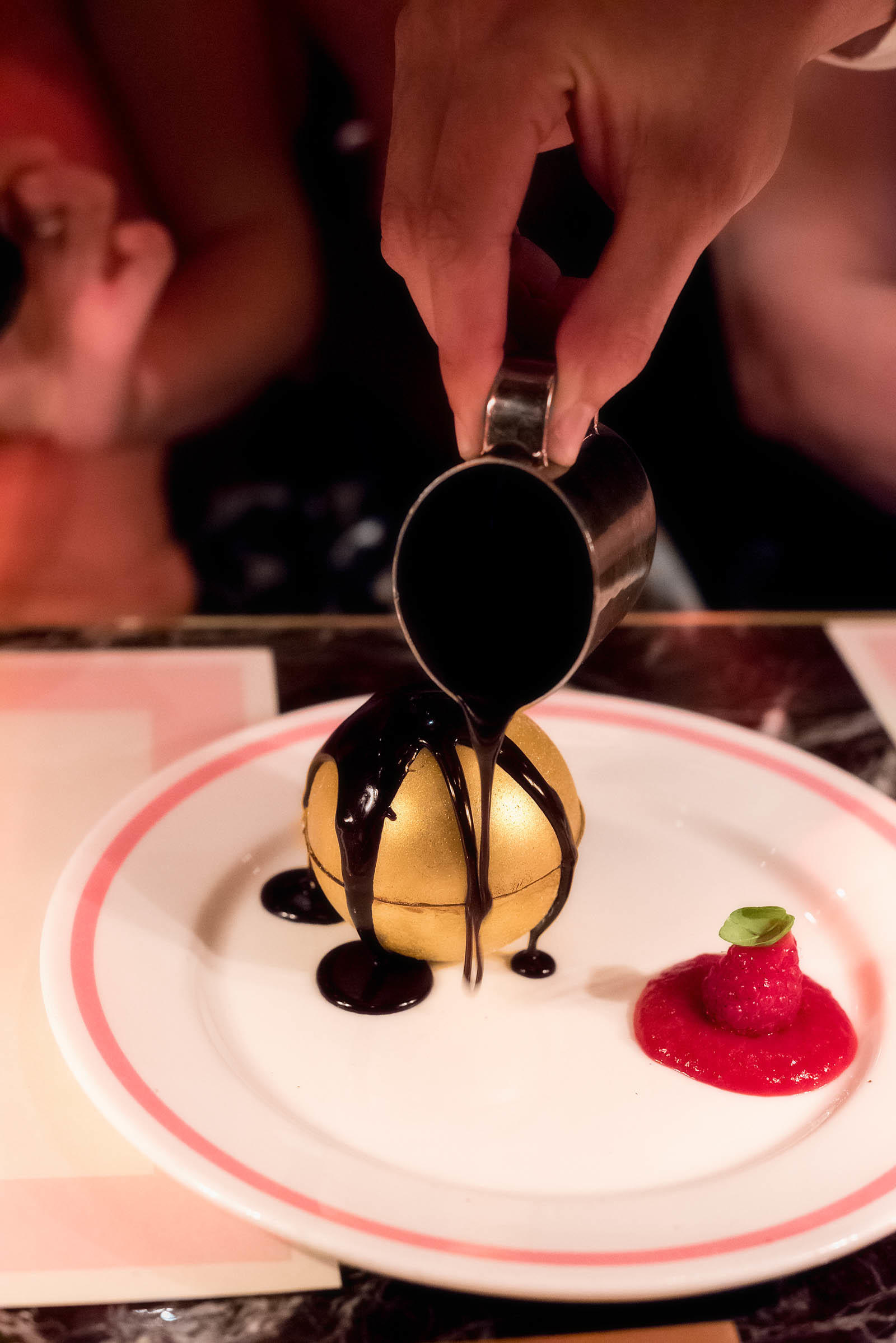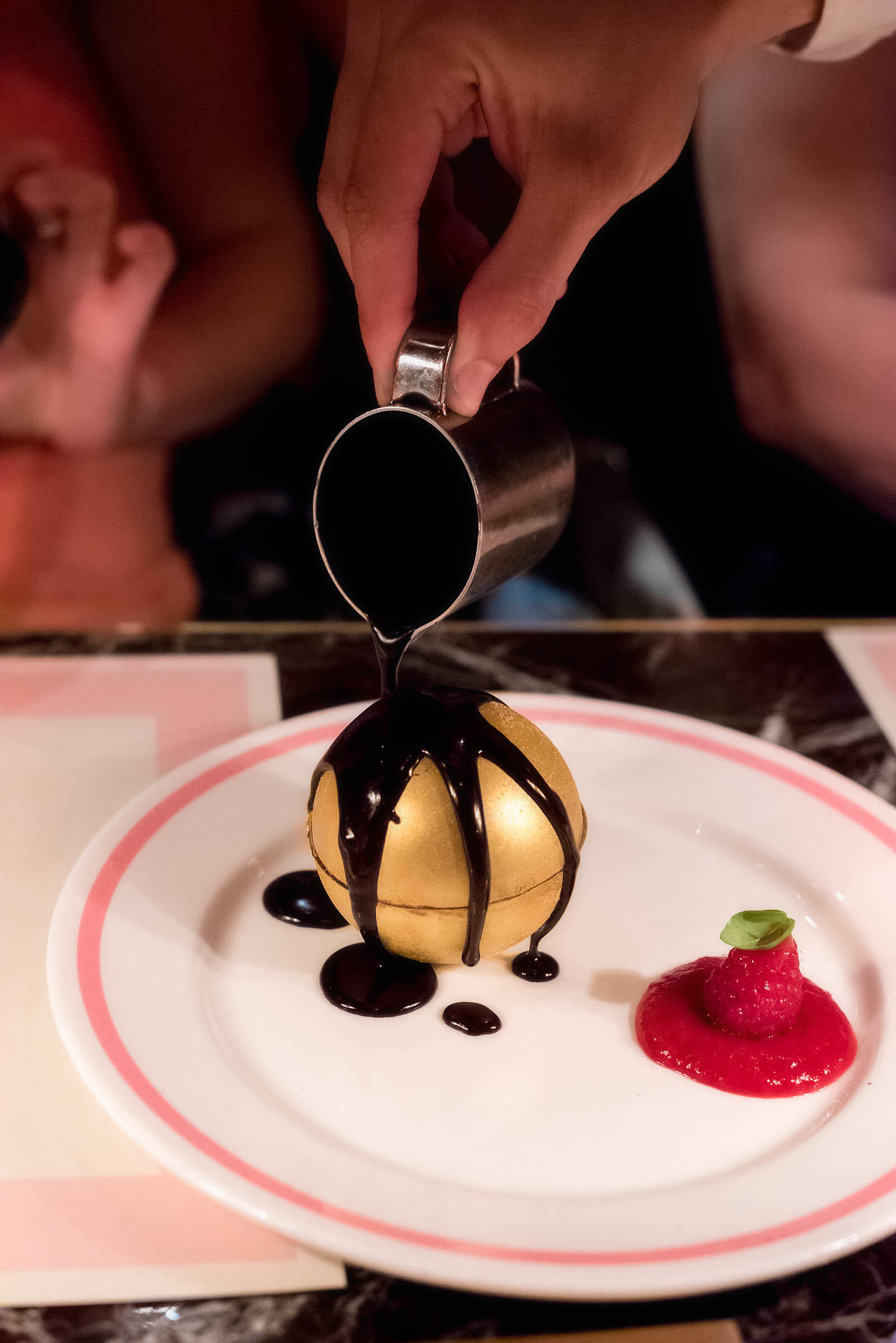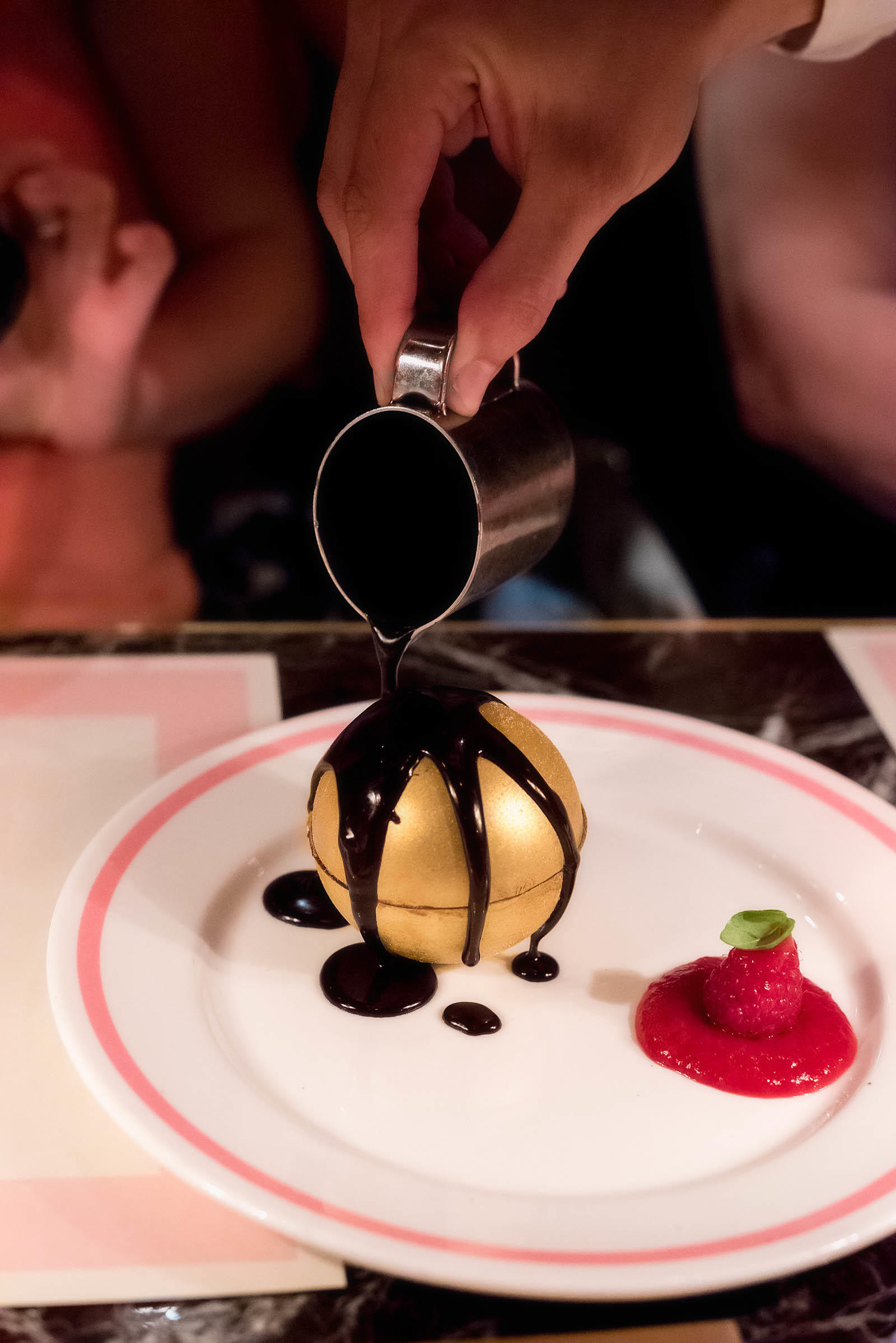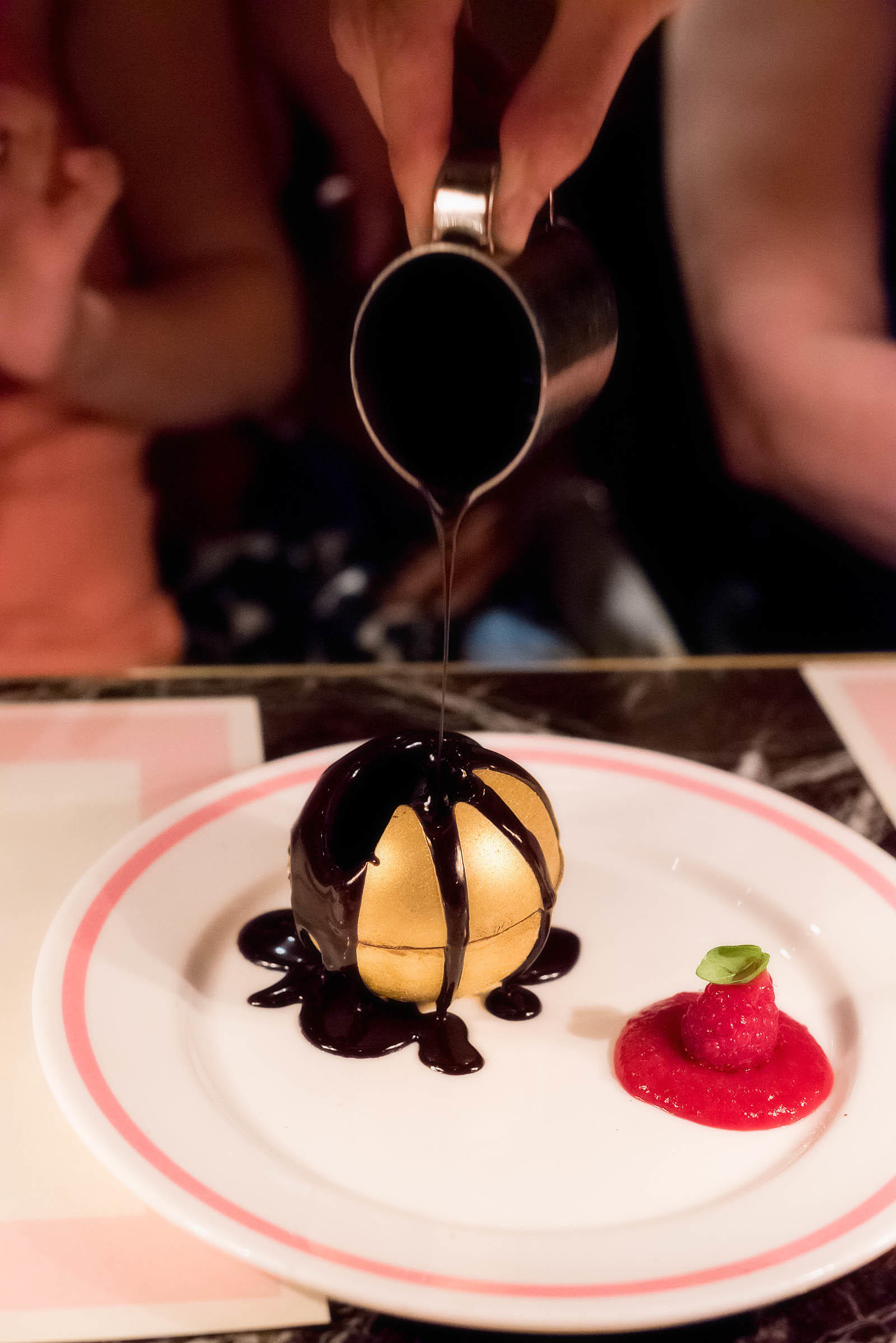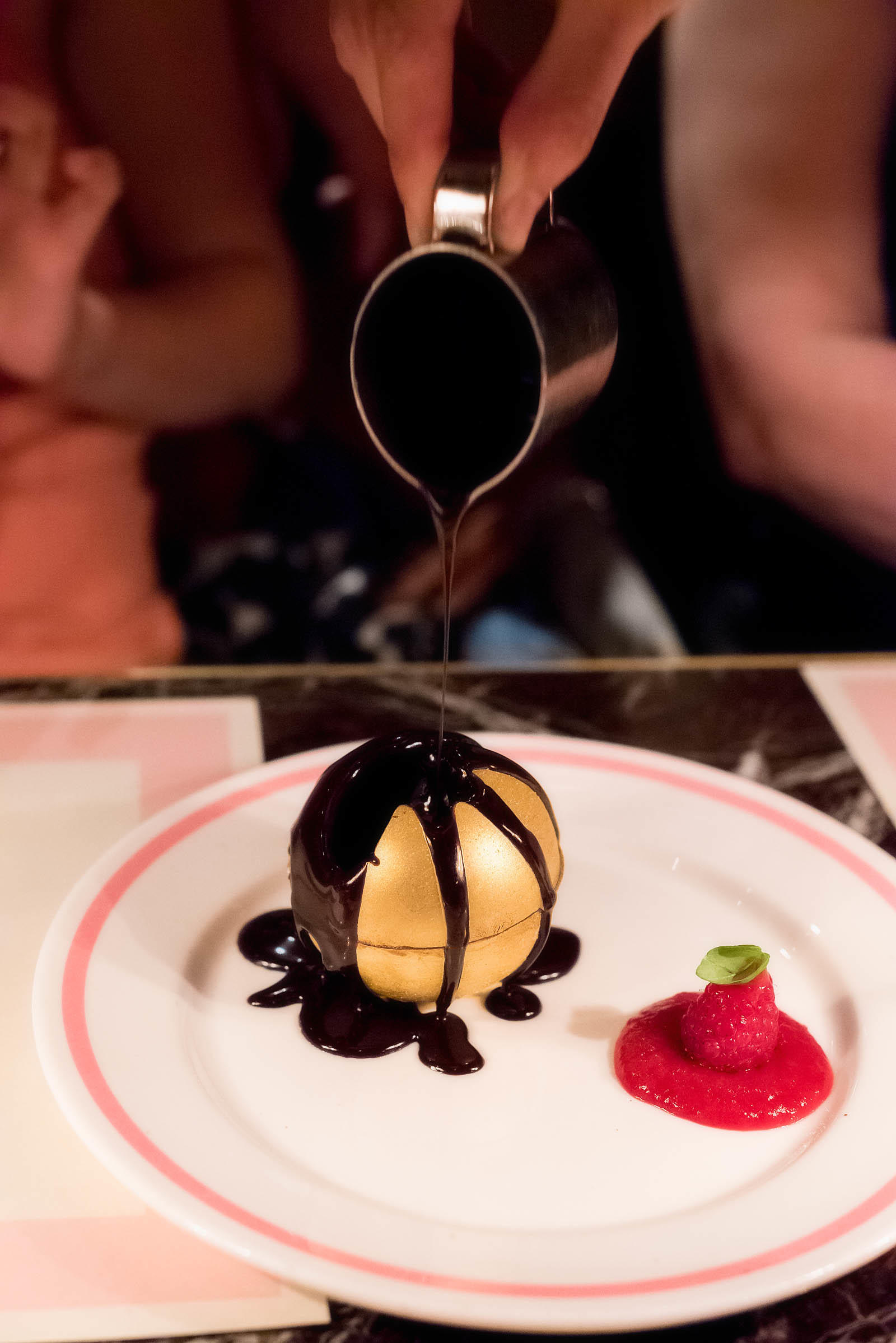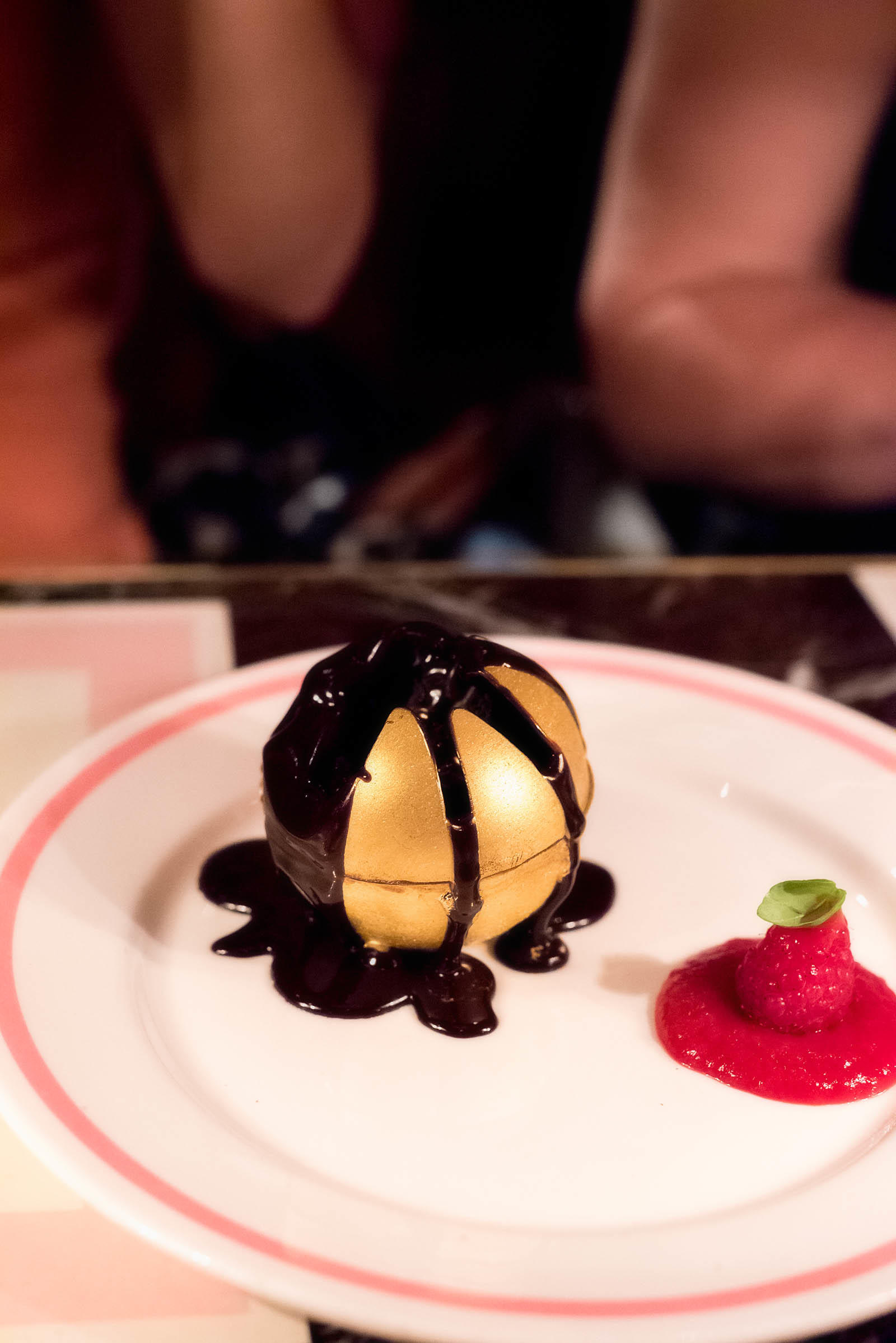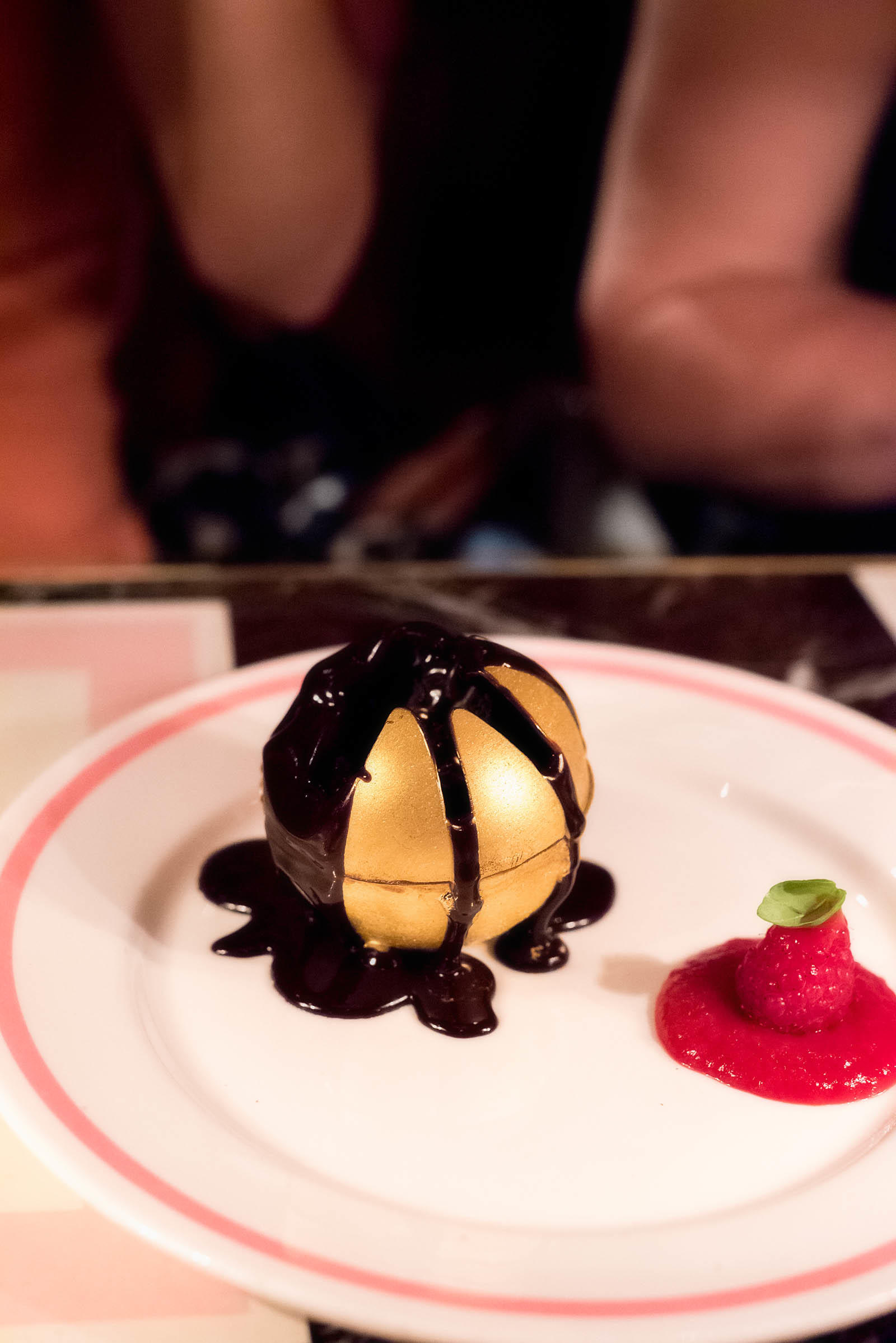 As the chocolate sauce melts the outer shell…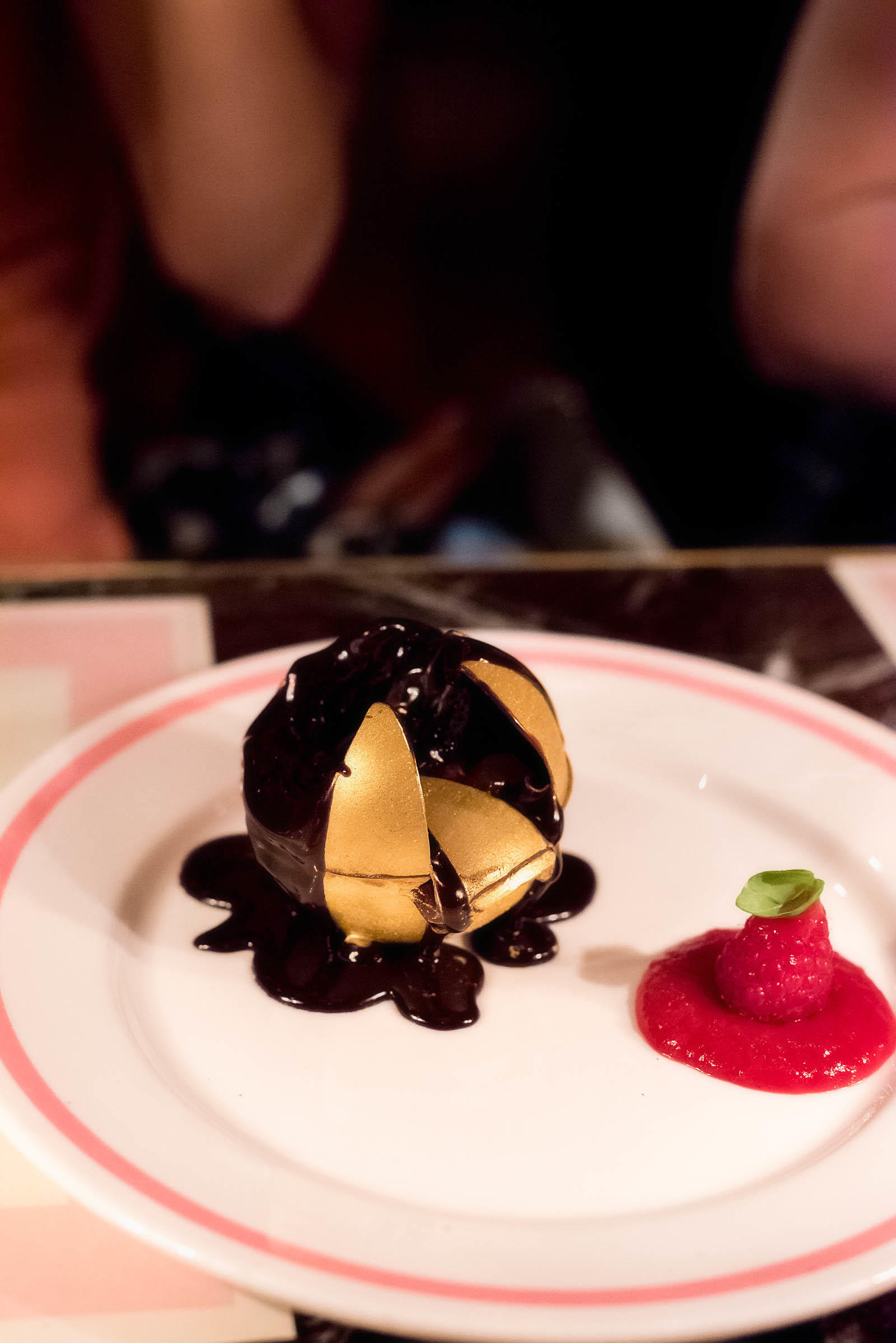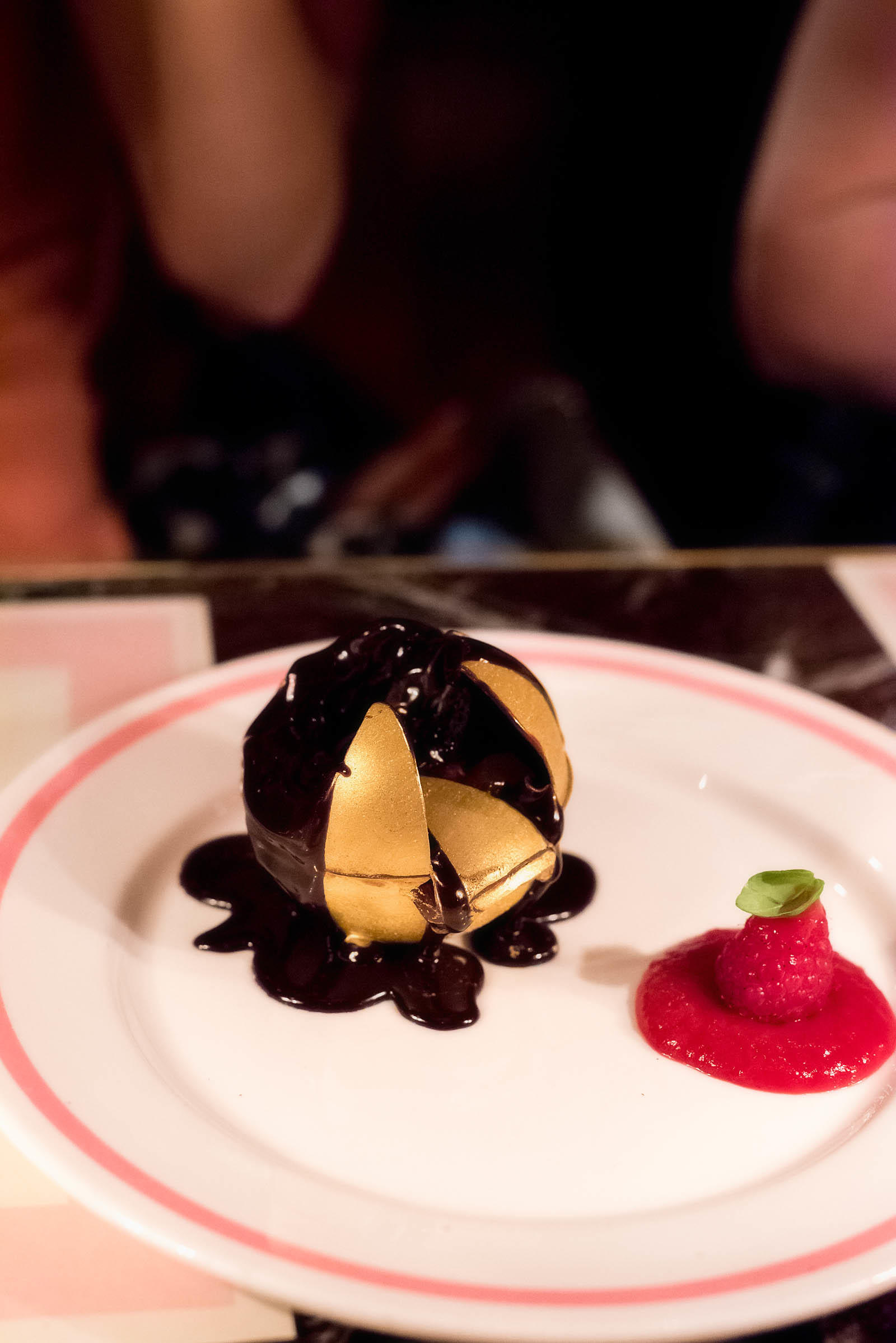 It collapses…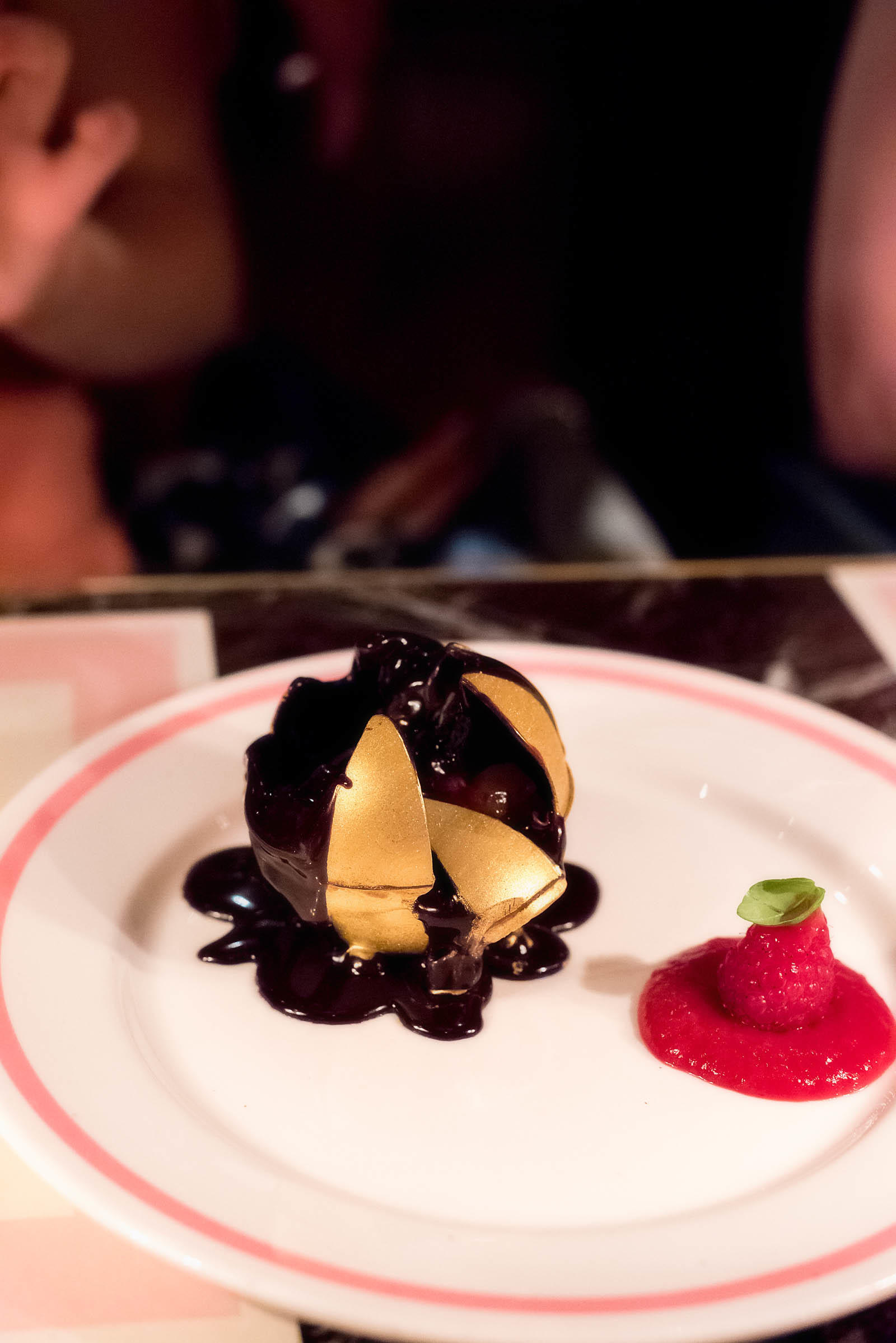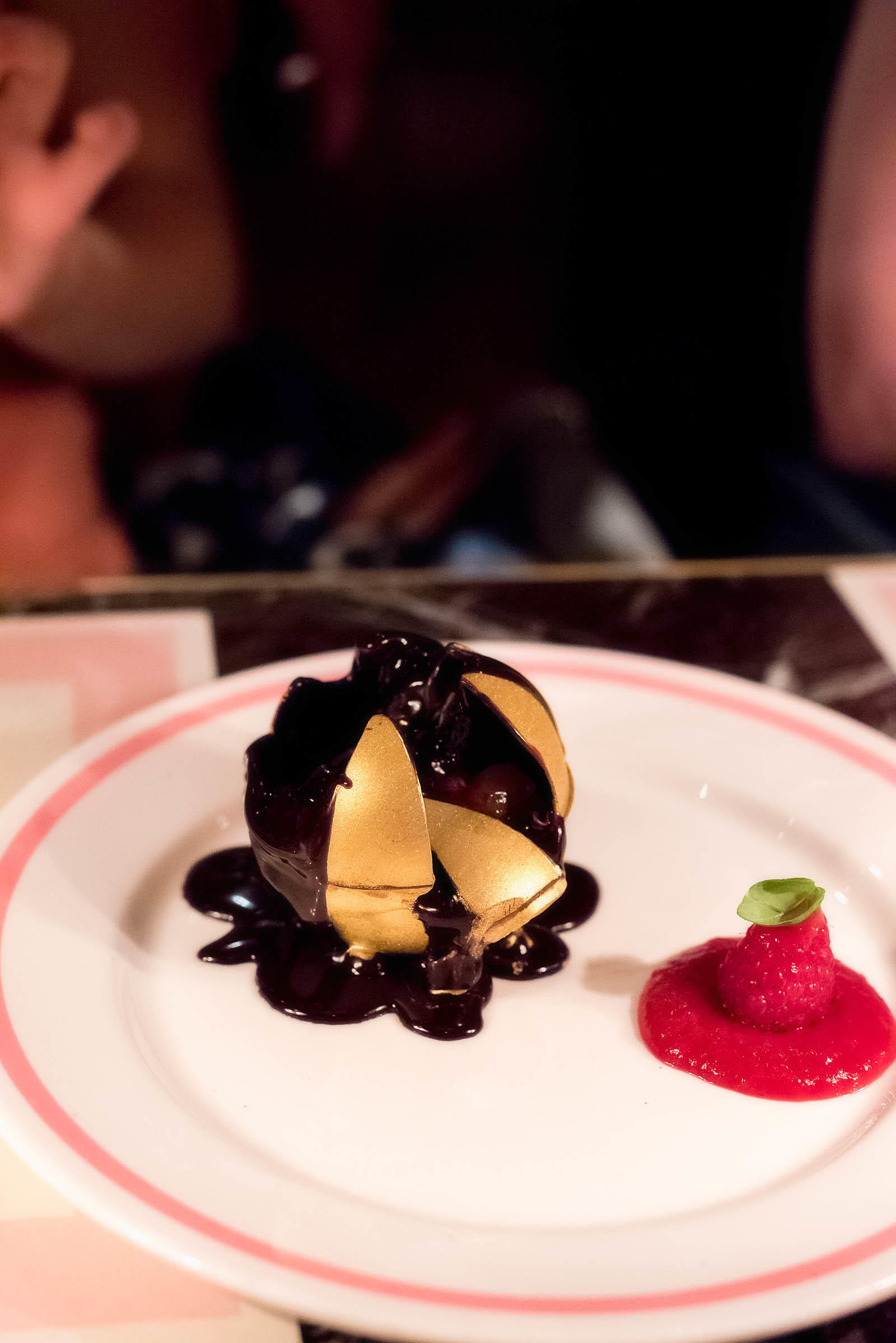 to reveal its delicious contents!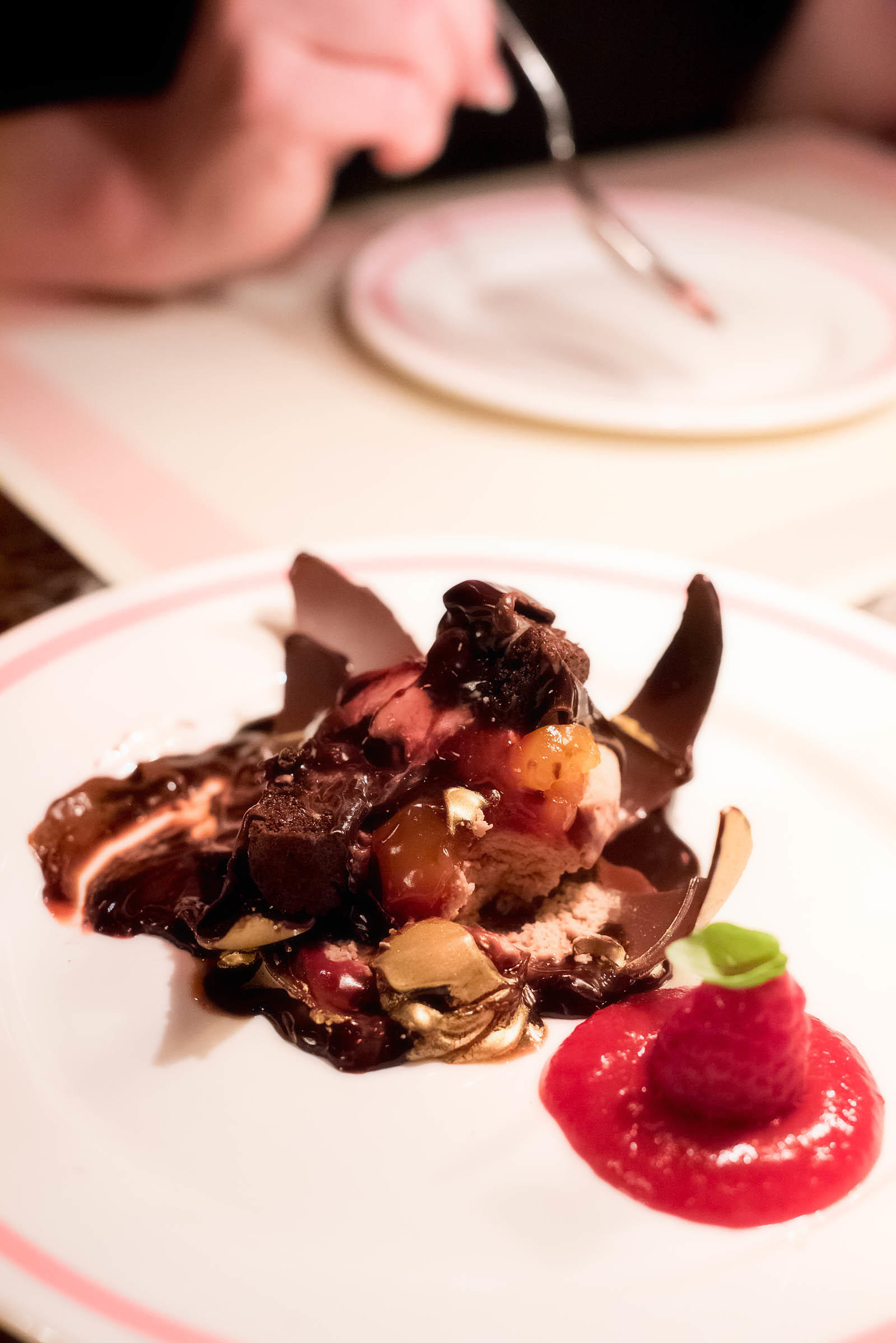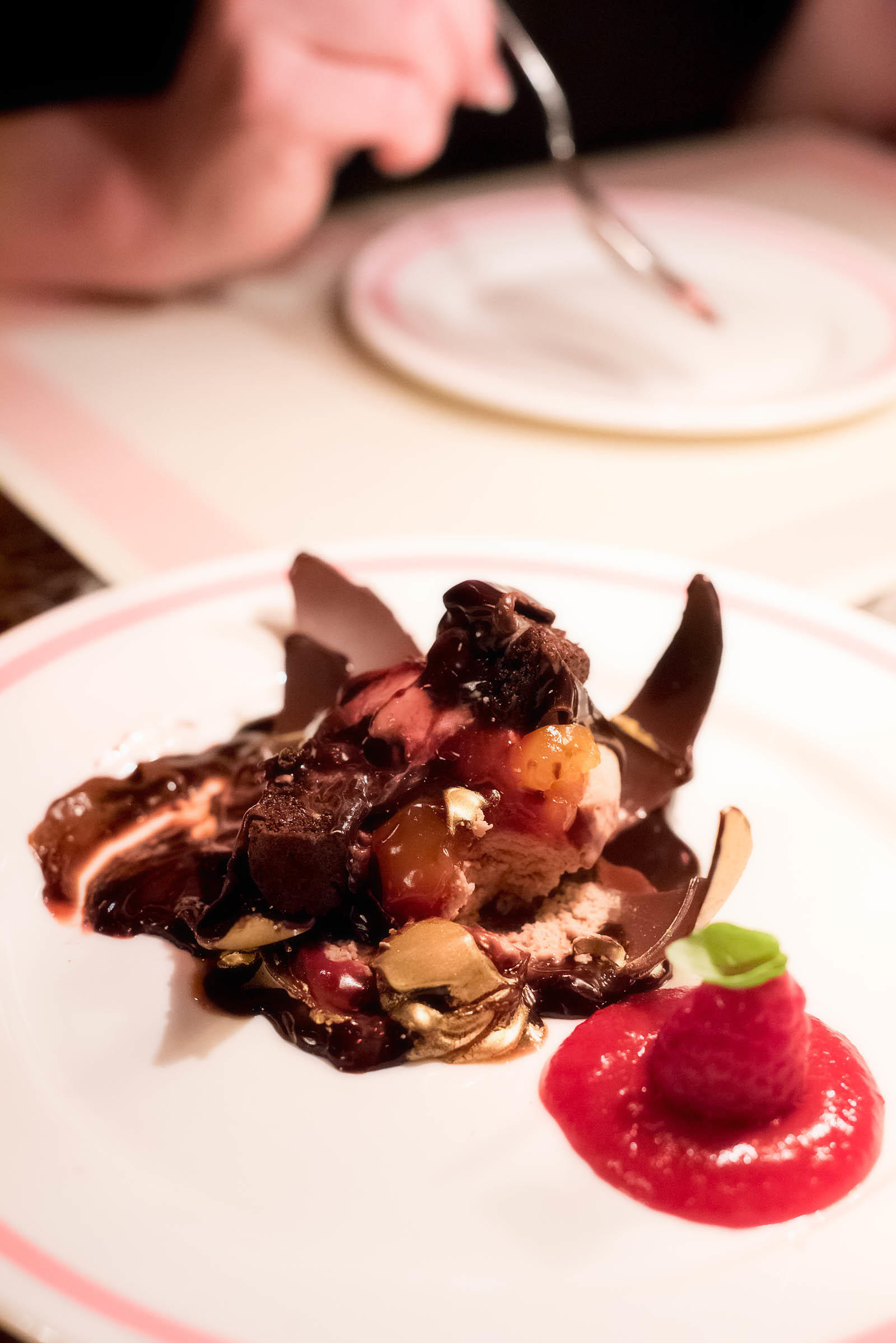 A beautiful mess of chocolate jivara mousse, chocolate brownie, berries, and a passionfruit and orange jelly.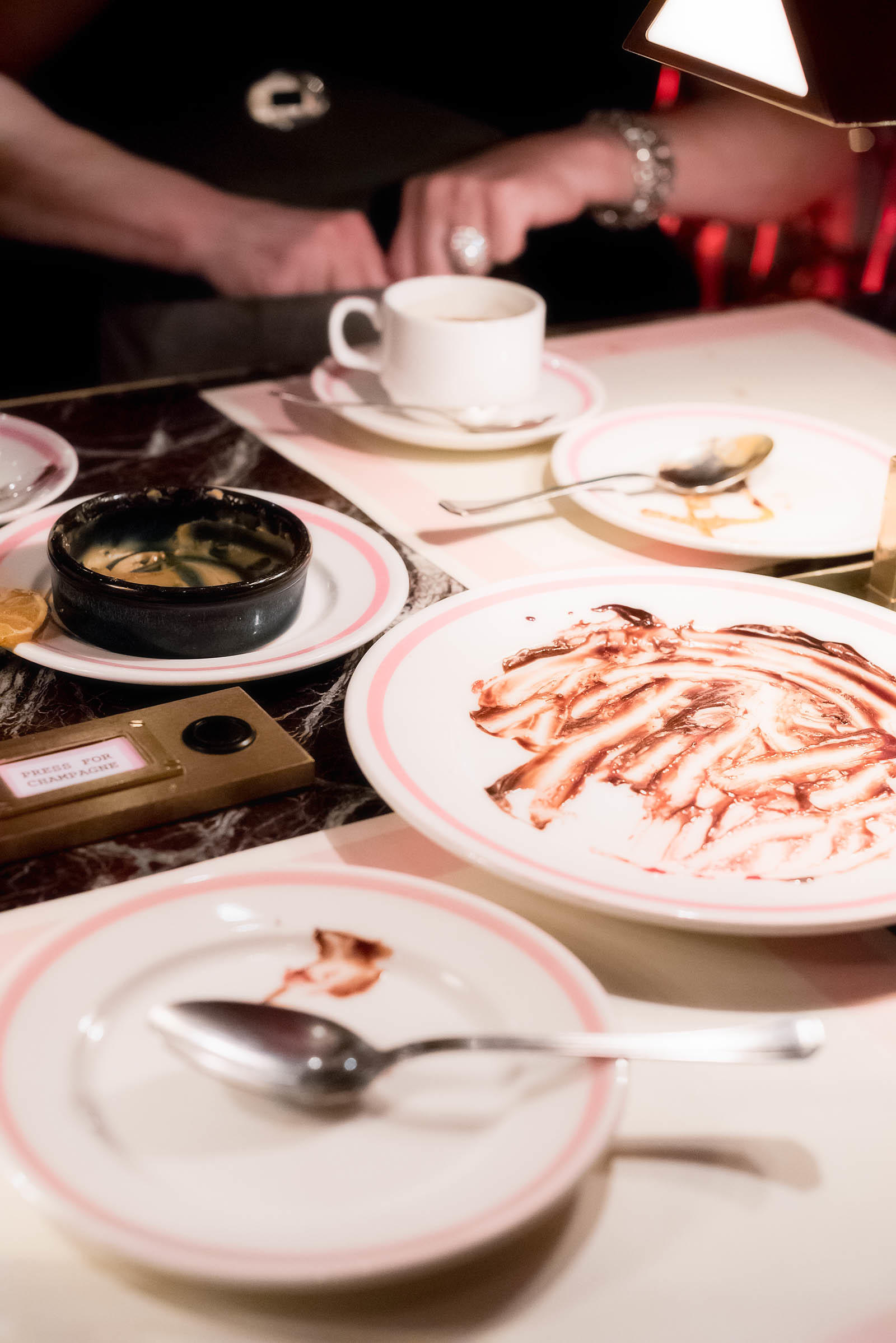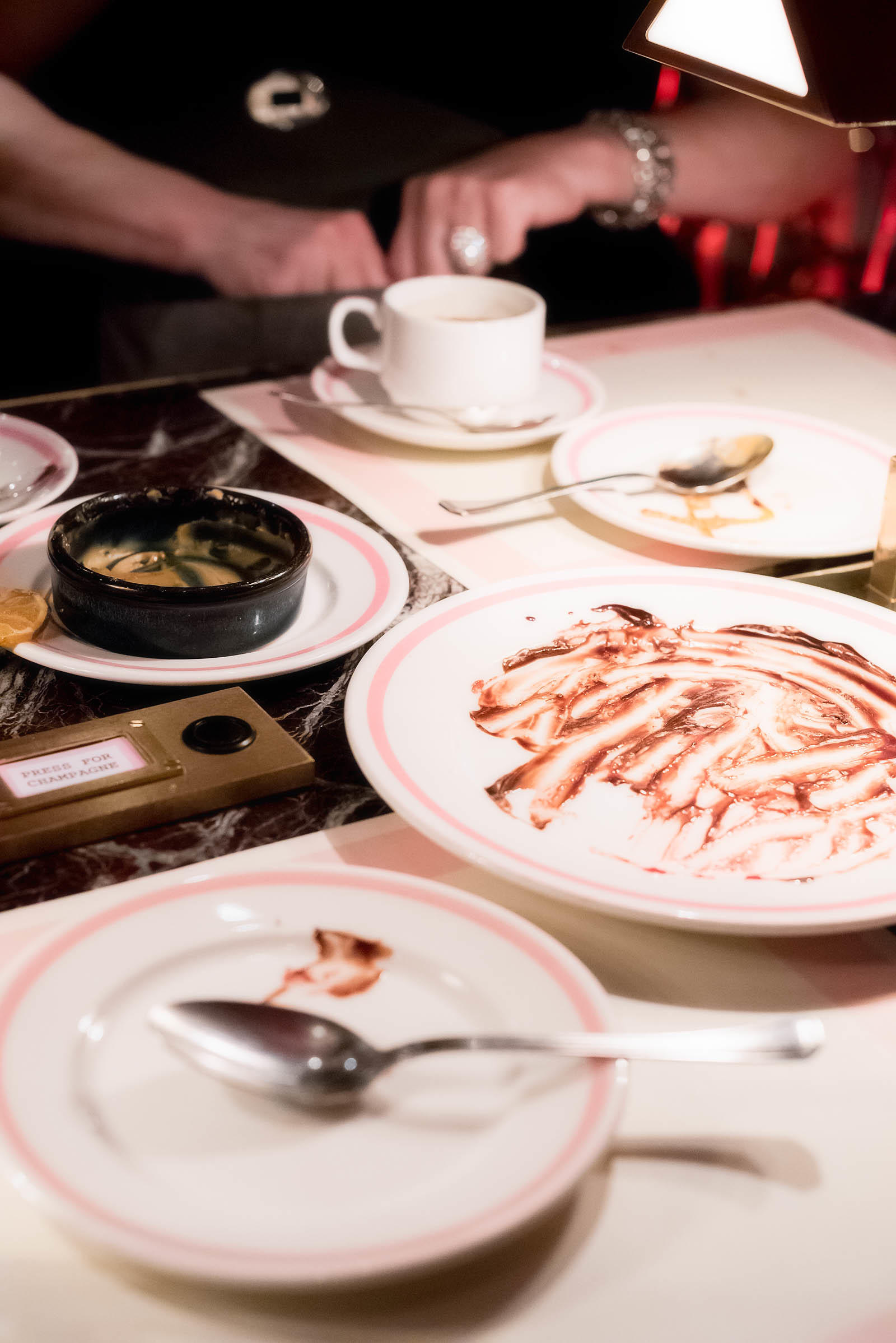 Needless to say we pounced and demolished it in mere minutes!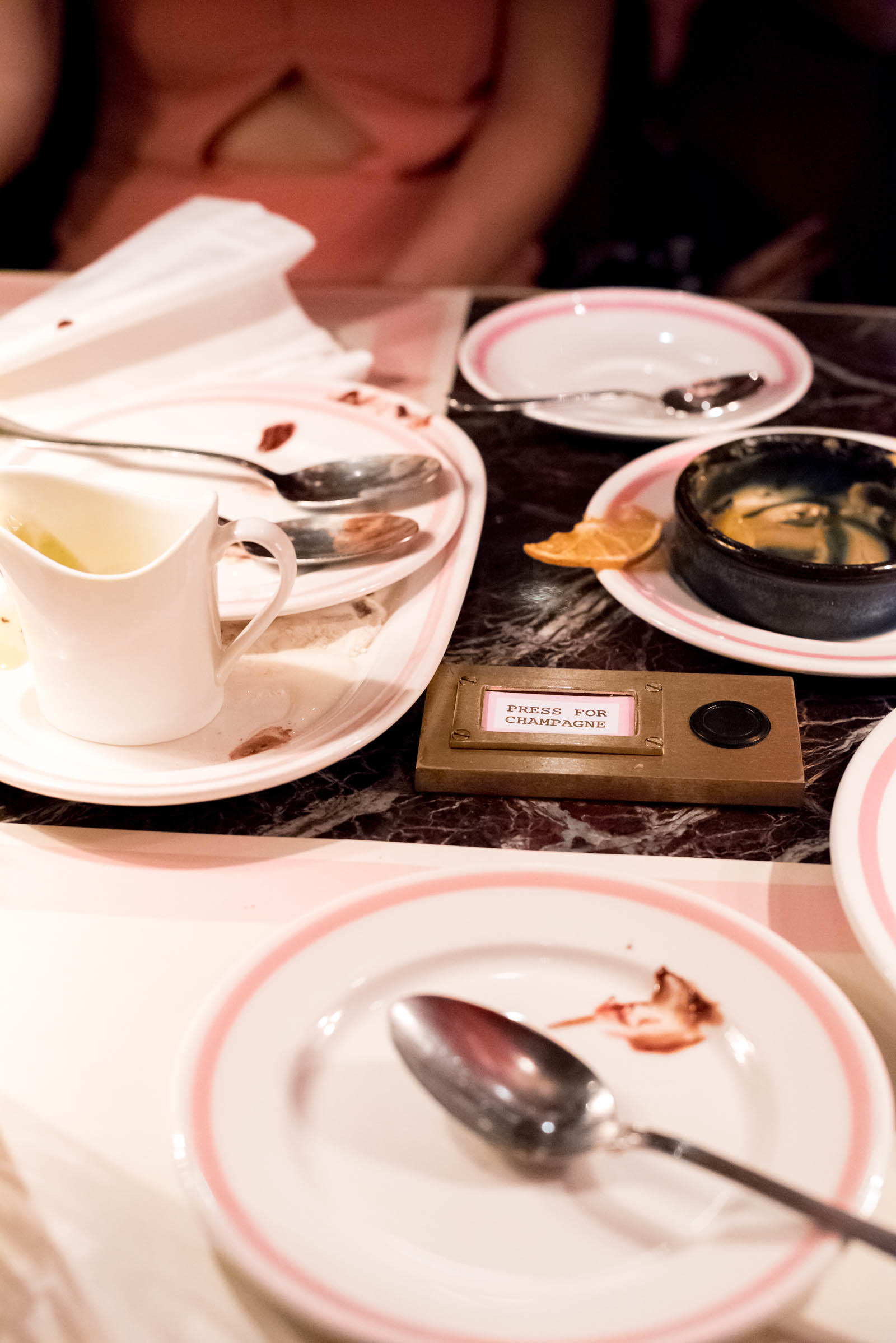 I'd heard impressive things about Bob Bob Ricard from so many different people before arriving in London.
But not only was Bob Bob Ricard the single most memorable meal I had during our entire trip, it may be the single most memorable meal of my entire year. Everything from the delicious heritage British recipes to the plump oysters and that epic 'Press for Champagne' button had us wishing we'd made more than ONE reservation here during our visit.
I can think of no better way to celebrate my baby sister's 27th birthday!
Happy Birthday Emily!