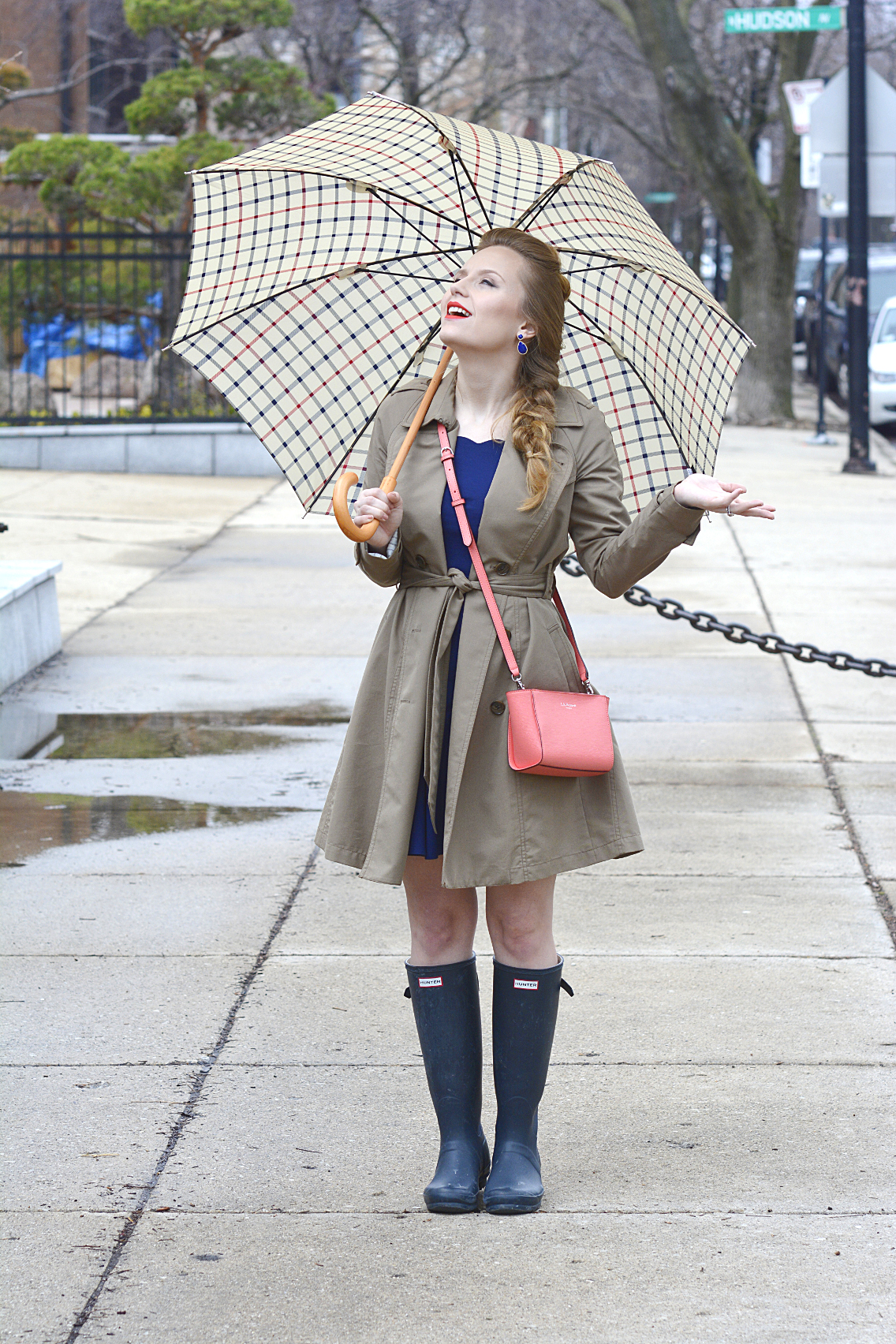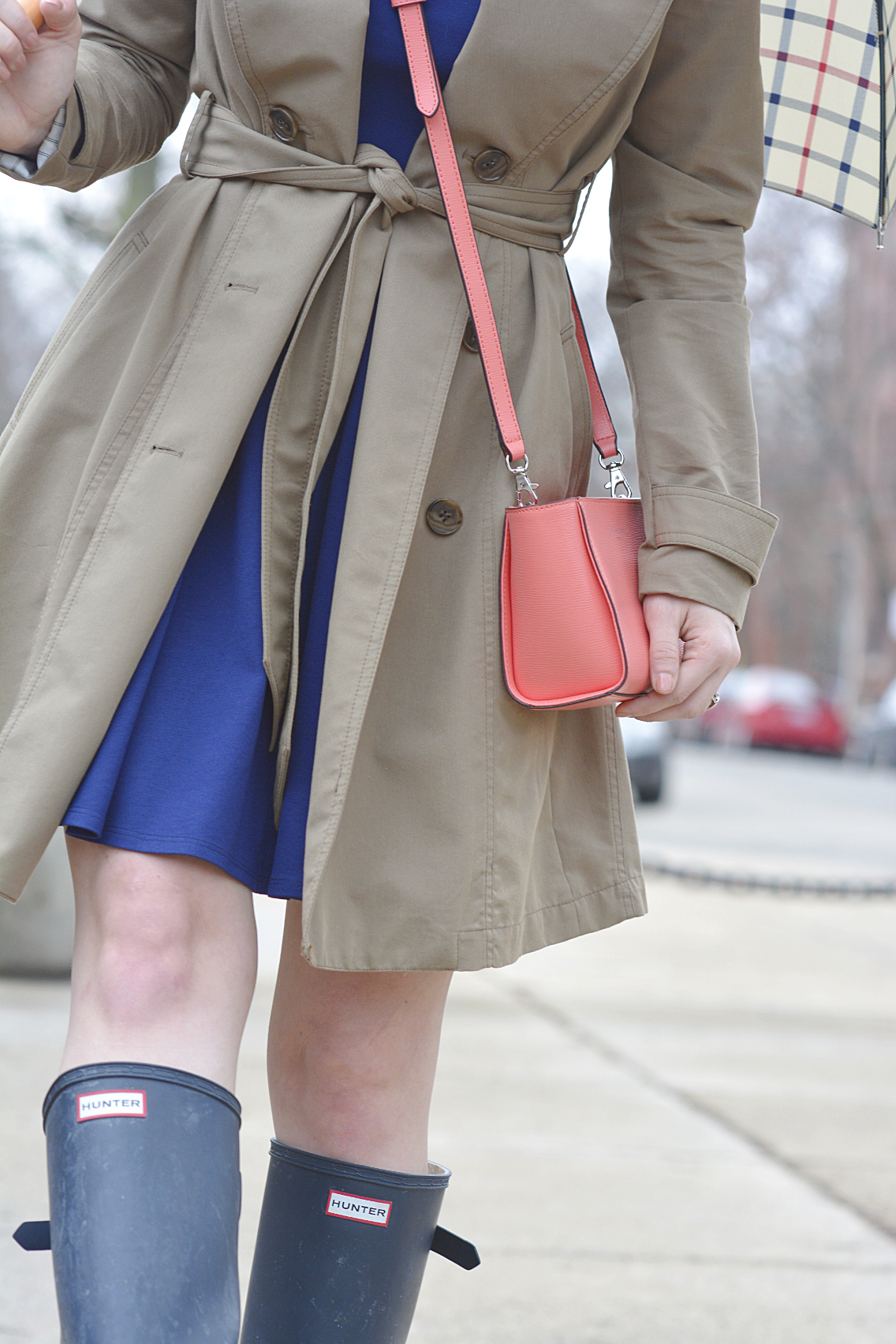 "Sweet April showers
Do spring May flowers."
– Thomas Tusser, A Hundred Good Points of Husbandry, 1557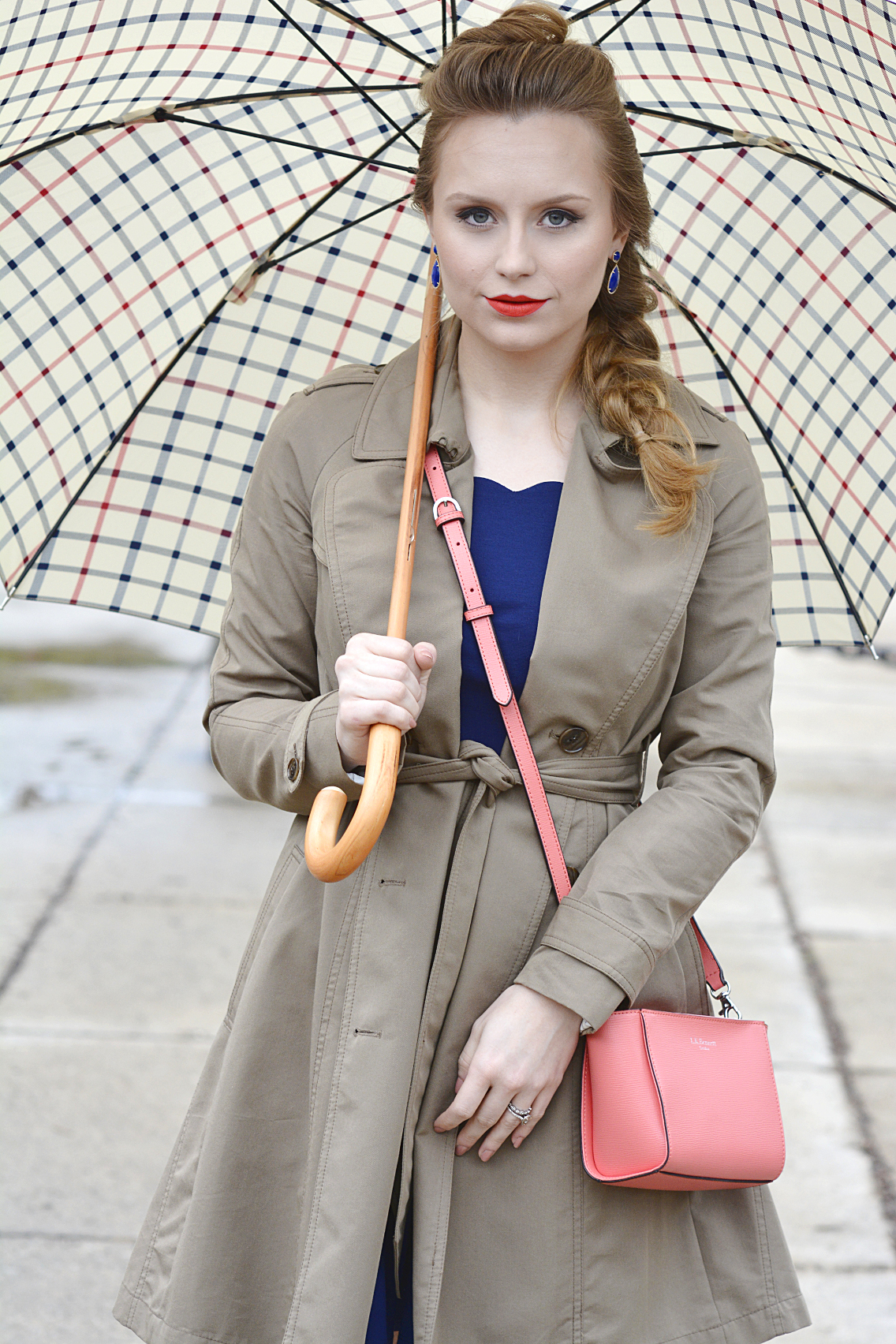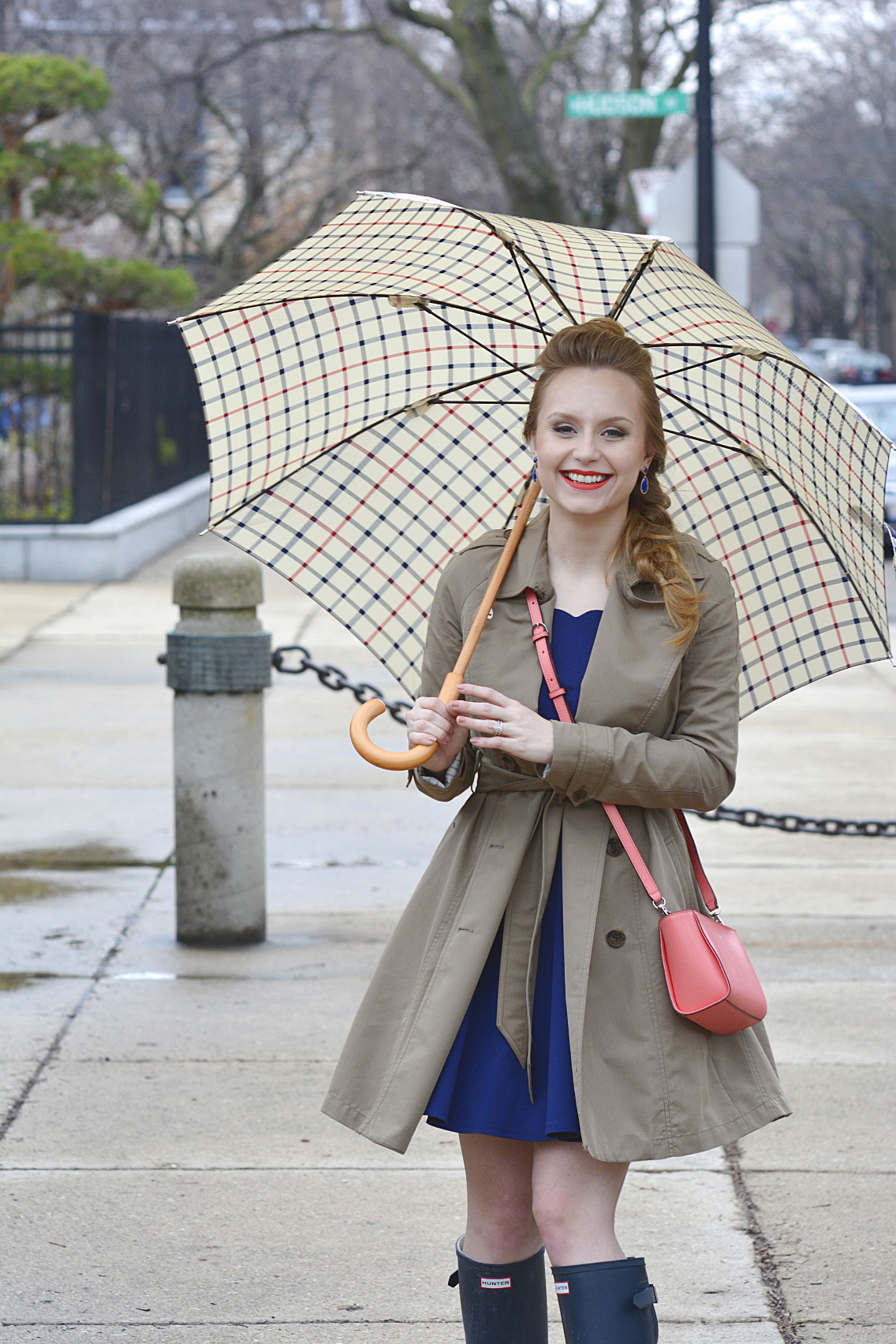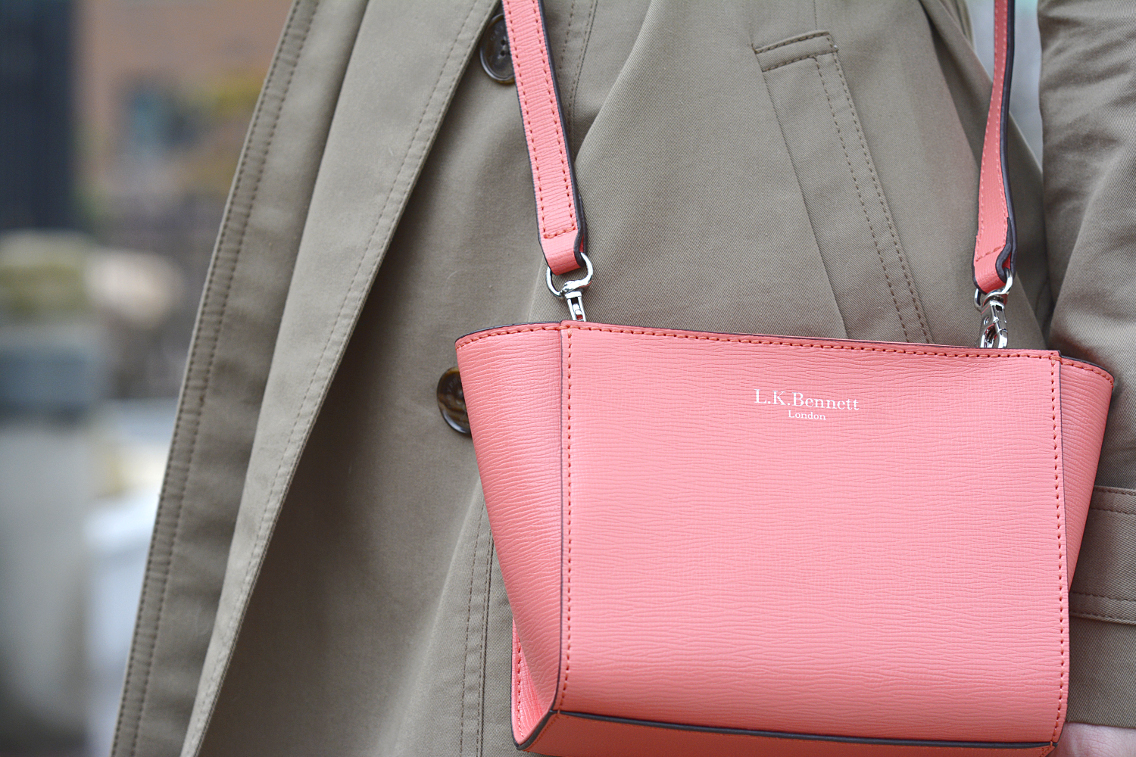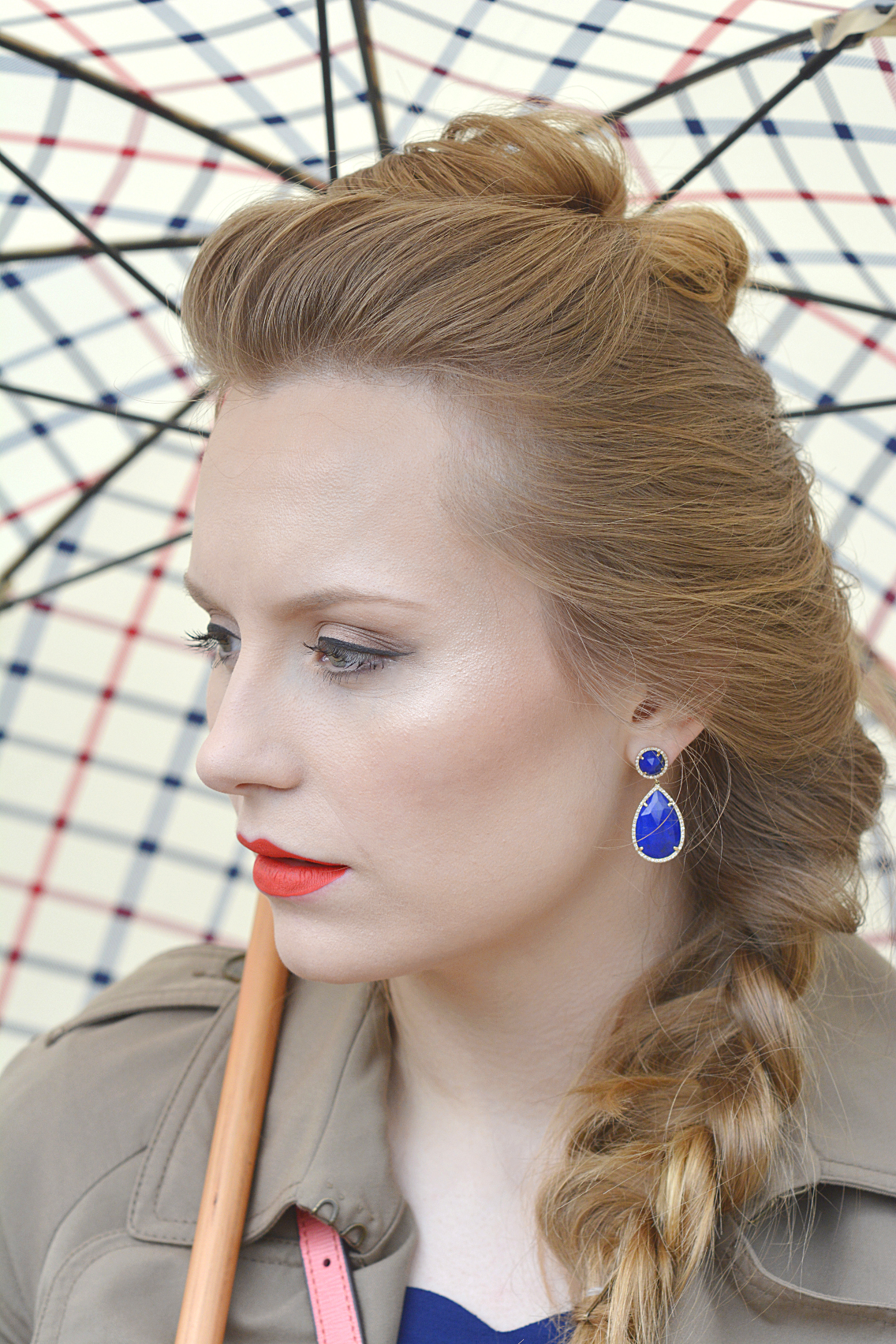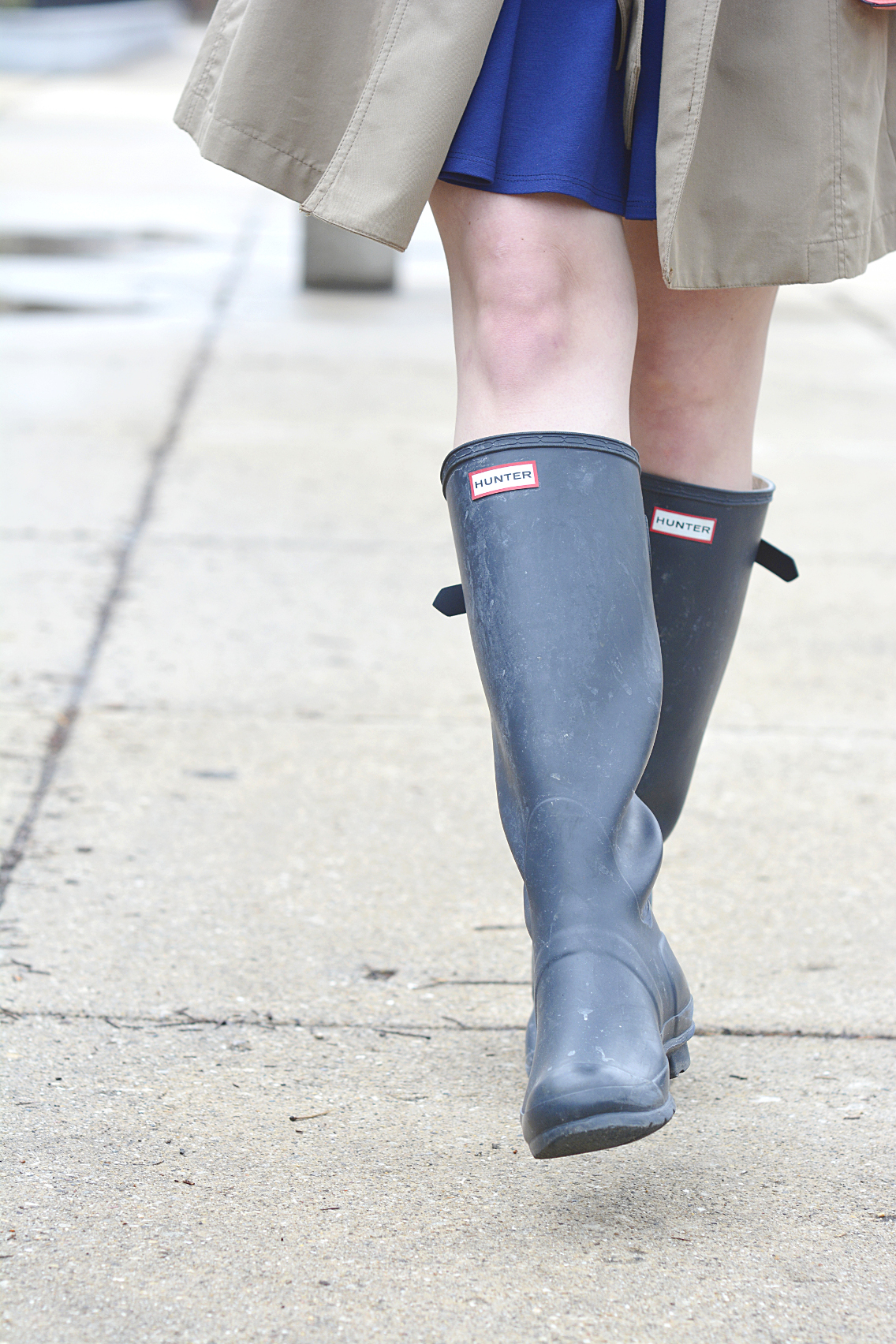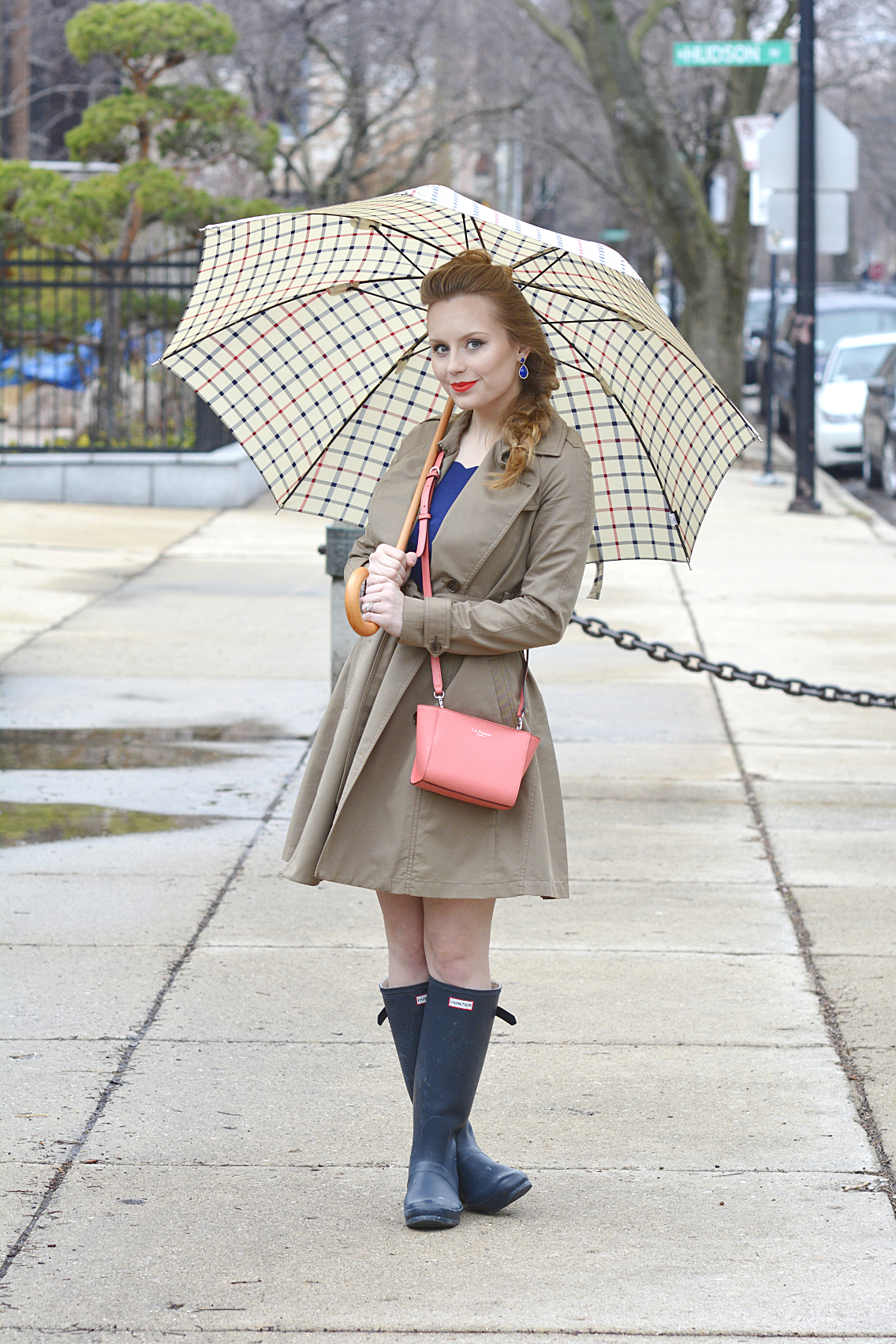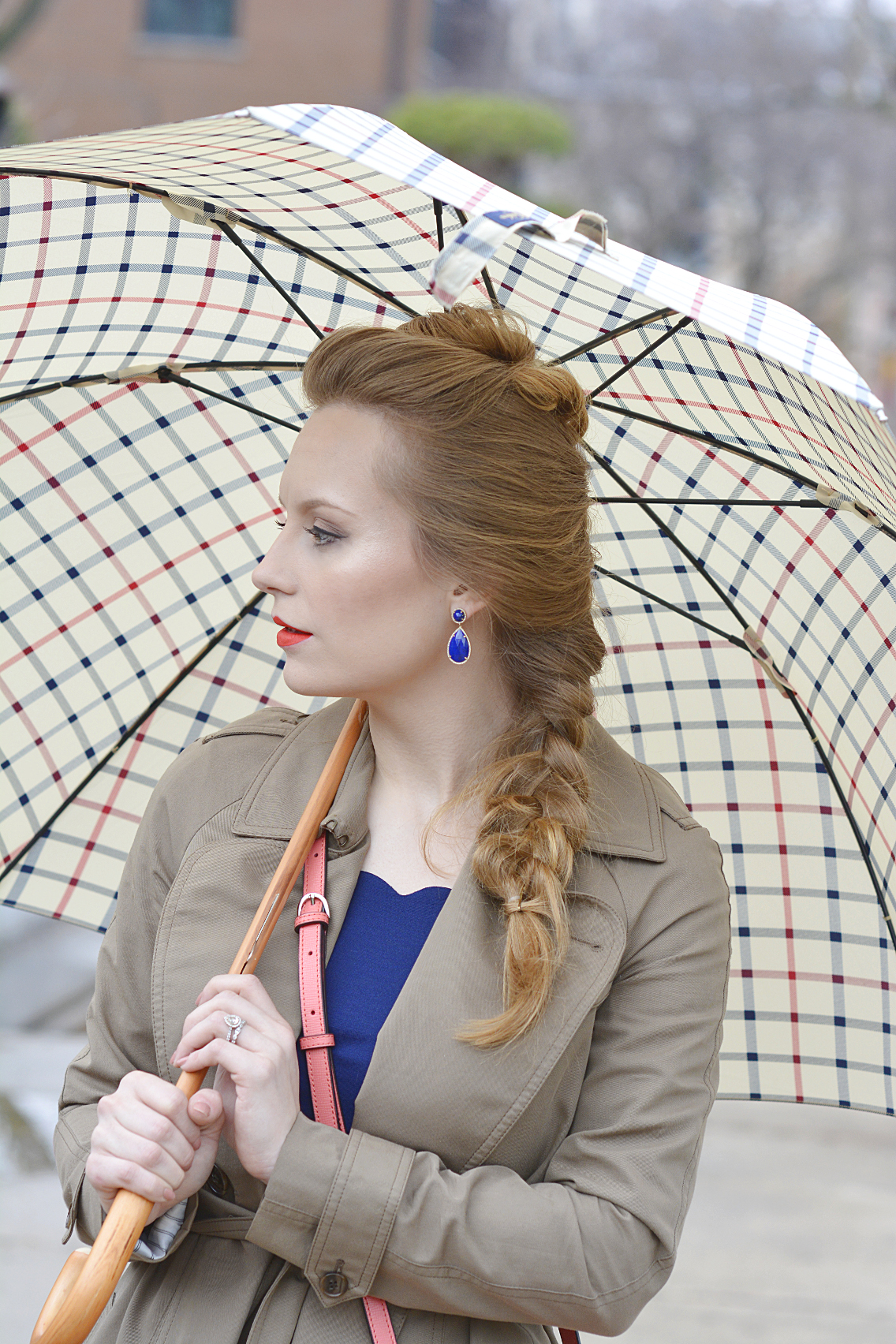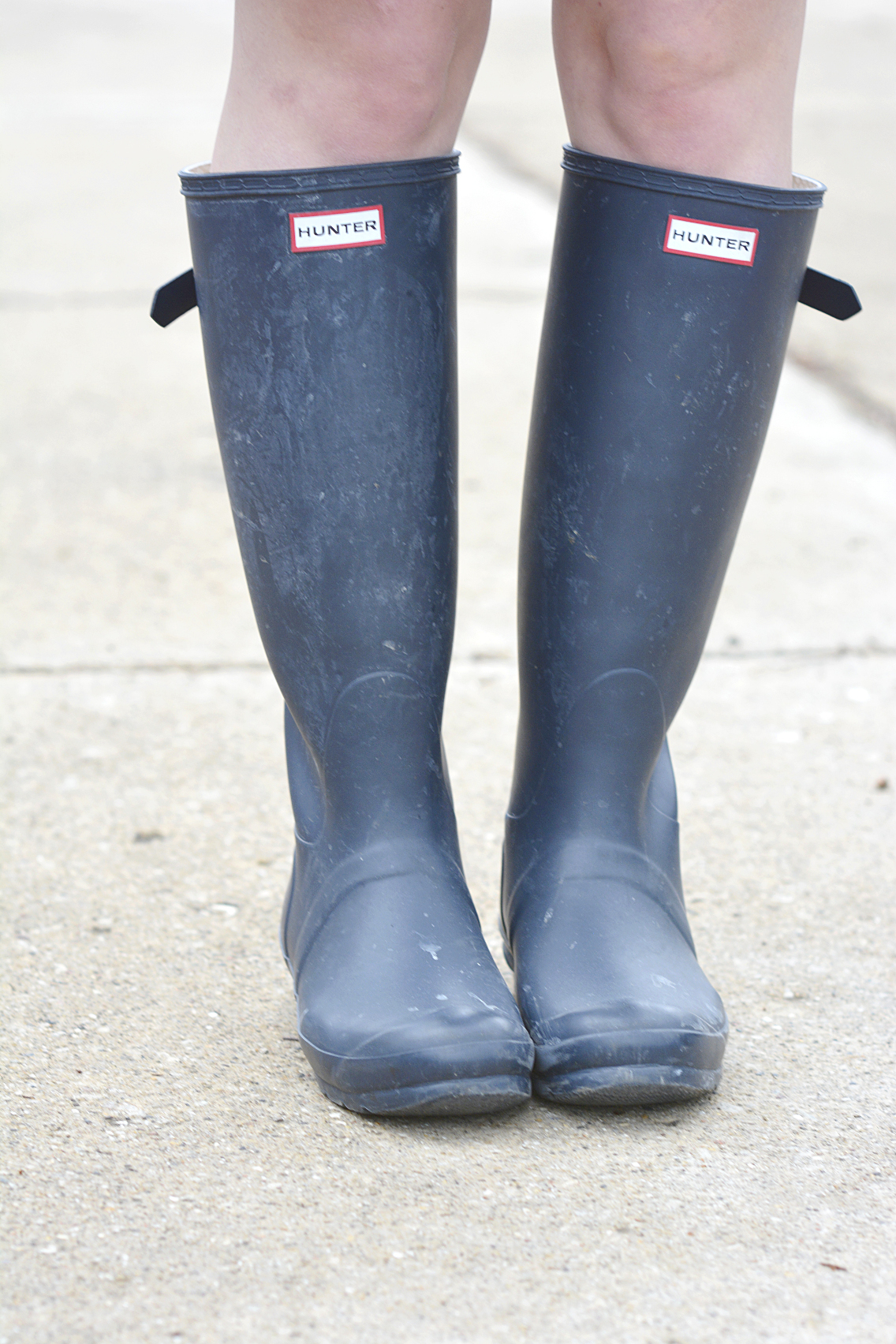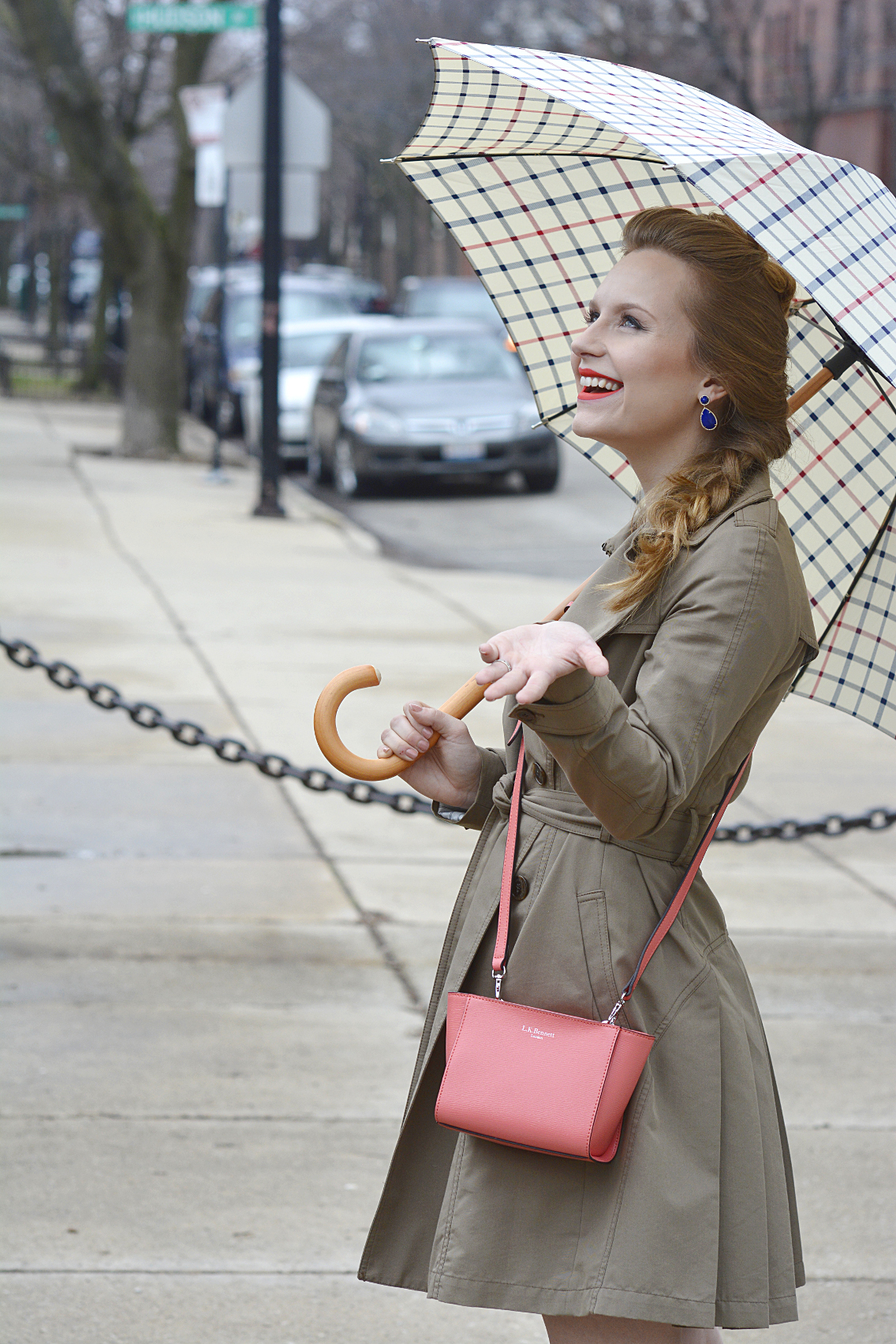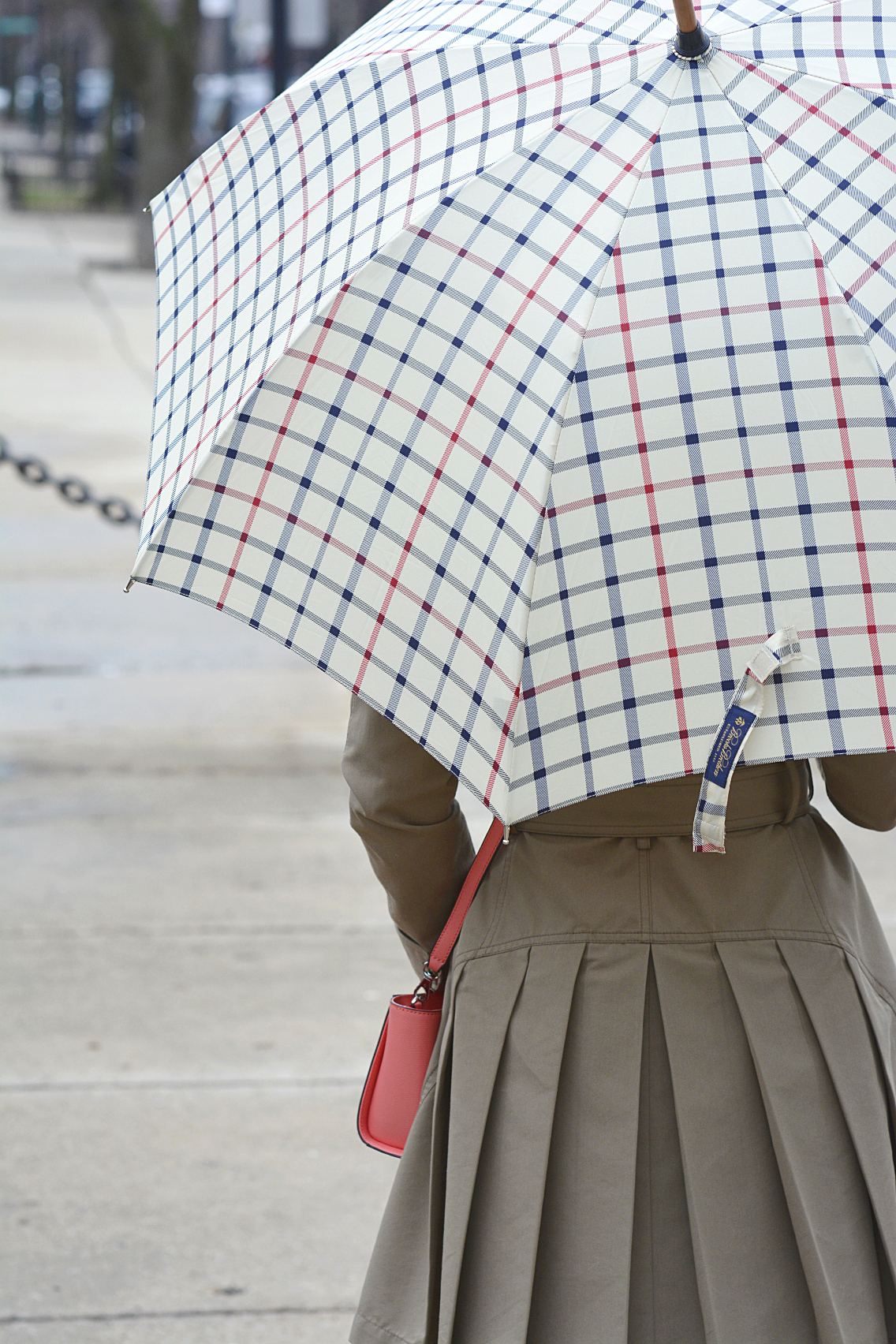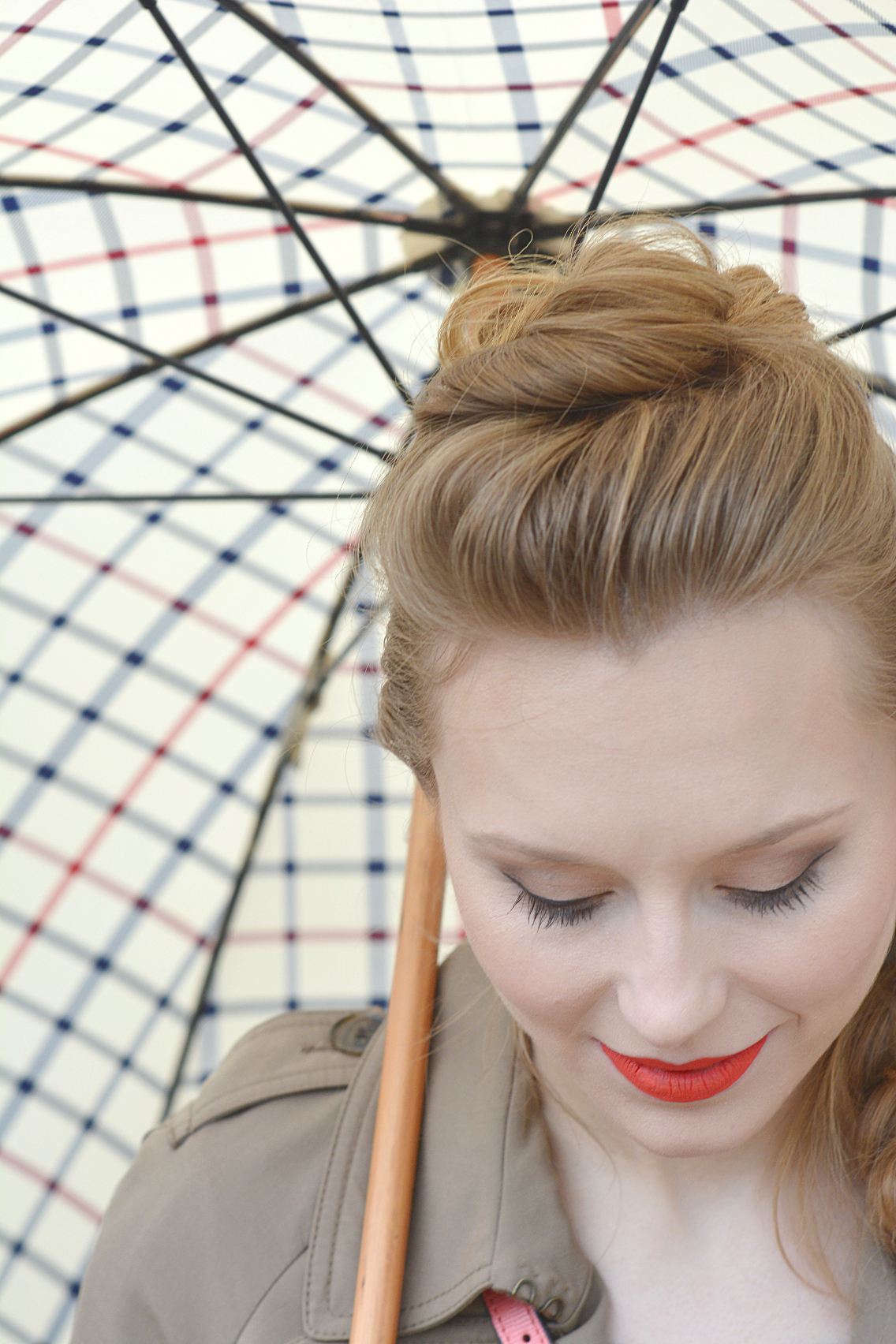 Trench – Gryphon Pleat in Khaki (similar here and here)
Dress – Lulu's Scallop in Navy (seen previously here, available here)
Bag – LK Bennett 'Kaylee' in Pink Popsicle (available here)
Boots – Hunter Adjustable Wellies in Navy (here)
Umbrella – Brooks Brothers in Camel Tattersall (here)
Earrings – Jeri Cohen Lapis Drop Earrings (sold out but Chalcedony version available here)
Lips – Stila Stay All Day in Carina (here)
Hair & Make-up courtesy of goldplaited
I love rain storms and lately we've had so many that all the tulips in our neighborhood have sprung up almost a whole week earlier than they did last year. April showers really do bring the flowers!
The downside is that I haven't had much of a chance to clean these Hunter wellies — I used them all through the winter snow and salt so they have quite a worn patina from my urban adventures (ahem… this crazy shoot). But it just shows what a smart closet investment a good pair of wellies makes here in Chicago! We get extreme weather of all kinds, and often — it only makes sense to arm yourself in as much water-repellent gear as possible. Because you will use it… possibly every single day. "Welcome to Chicago!" as us locals often joke.
This little bag has also been one of my best closet investments this year — when I featured it in yellow here and here, I fell in love with the grained leather and magical size (it holds a lot more than you might think!). But it wasn't until I saw this coral-pink hue, so adorably dubbed "popsicle", that I knew I'd found a bag I'd use for years. It brings a necessary pop of color to dreary, rainy days.
What closet investments do you rely on during spring rain storms?