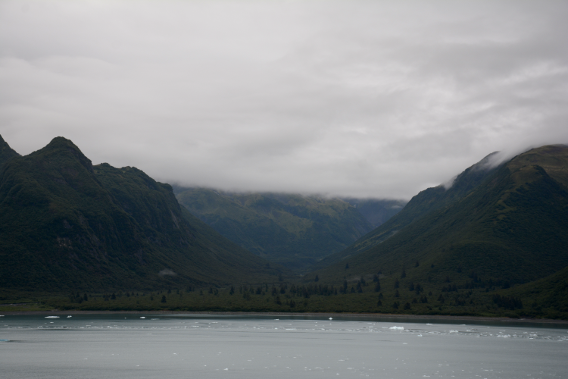 We woke up bright and early the next morning as we sailed up a small bay filled with blue icebergs towards the Hubbard Glacier. We were scheduled to arrive at the glacier around 7 am that morning so H and I piled on as many layers as we could, grabbed our gloves and cameras and headed over to Helen and Walter's balcony to watch the scenery.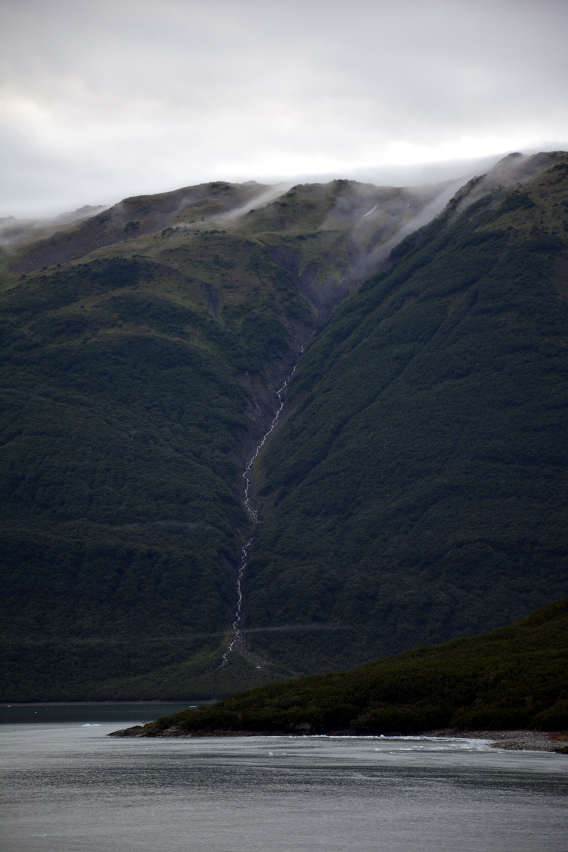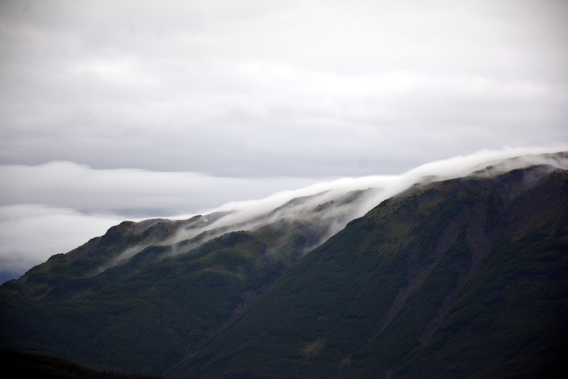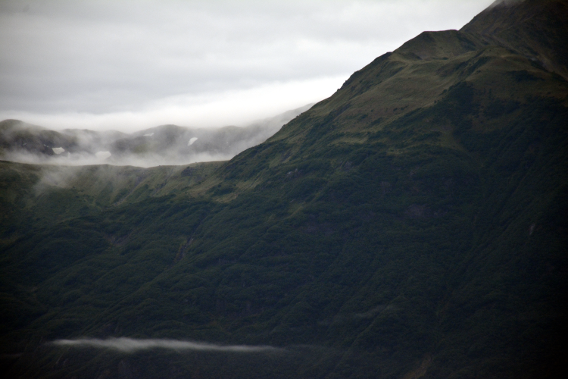 The forests and mountains of Disenchantment Bay were majestically draped in thick mist as we silently cruised by that early morning.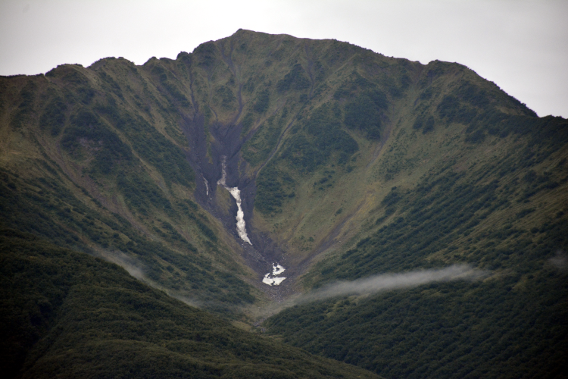 As we approached the glacier, the temperature dropped lower and lower and small parts of glacial ice could be seen on the surrounding mountains.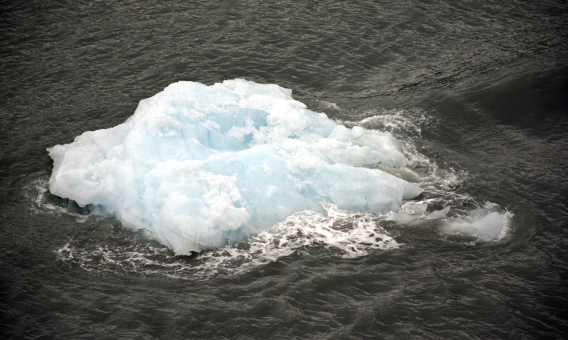 We passed hundreds of blue and white icebergs in the water and, as we closed in on the glacier, they multiplied in size and quantity. Helen and I were admiring the various patterns of blue and white stripes on one iceberg when she suddenly spotted something black in the water right under our balcony…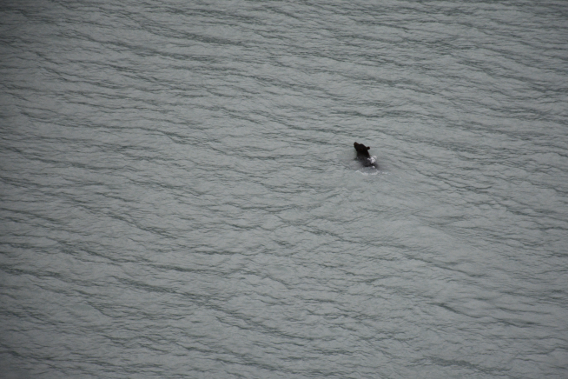 A BEAR! Poor bear seemed absolutely terrified of our ship and paddled as fast as he could to get away from us. Throughout the entire trip, I had been hoping rather than expecting to see an Alaskan bear but to see one right under our balcony… WOAH! We were all speechless and frozen in shock! It took me almost a full minute to grab my camera and snap some quick shots before he had sailed out of view. Our captain made a quick announcement that in the ten years he had been sailing our ship, he had never seen a bear so far out in the water or come so close to a cruise ship. I joked with Helen that we could have called it a day then and I would have been happy. But thankfully we continued to sail on further up the bay…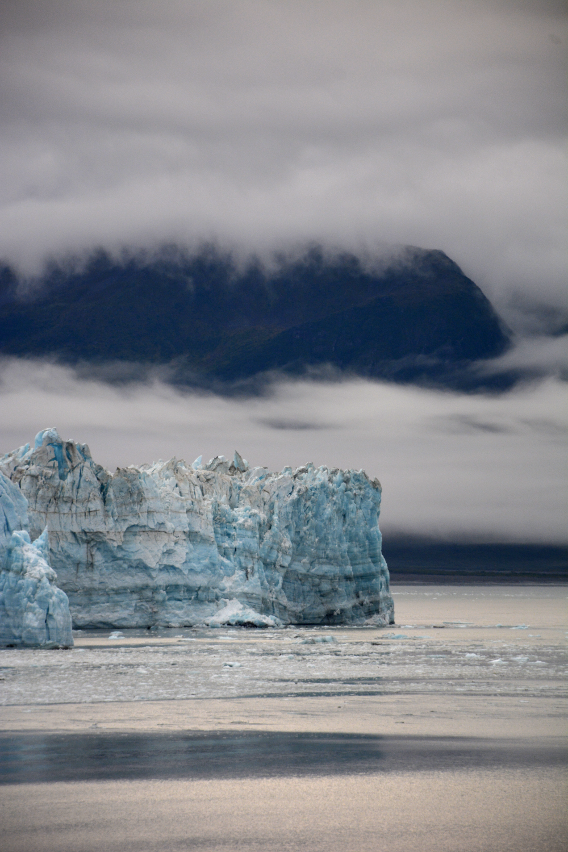 and finally met the glacier in all it's blue-veined majesty! With the thick fog that morning we weren't sure whether we would be able to get very close to the glacier but thankfully the fog clung to the surrounding mountains and we were able to get right up to the legal limit allowed for cruise ships.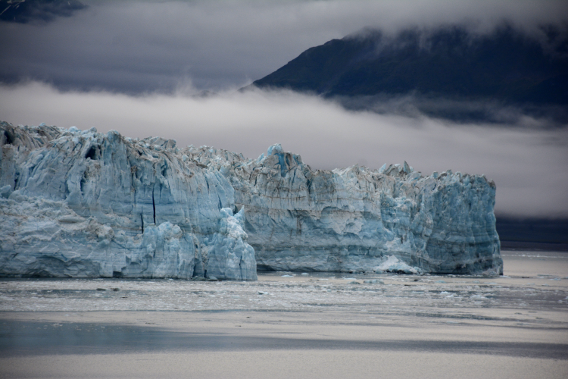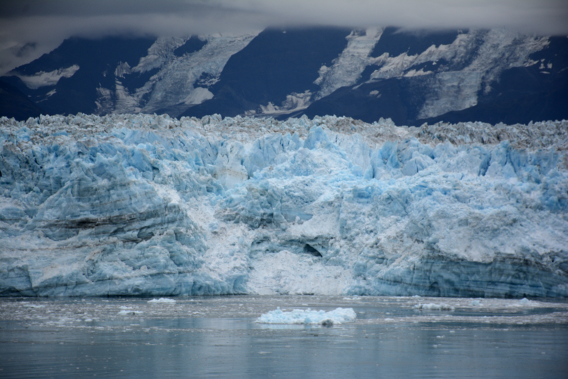 I've struggled with how to put this experience to words… as you approach a glacier of this size, you have an eerie sense that you are approaching some sleeping beast. The glacier is constantly calving (pieces breaking off and floating away as icebergs) which makes a loud crashing and/or thundering sound. The effect is so loud it can make you tremble when you are close.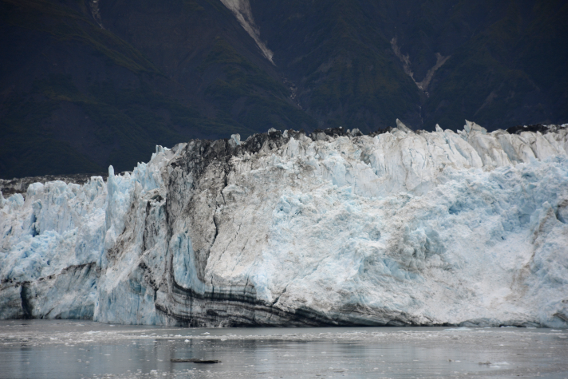 Most of the ice and veining you see when you approach the glacier is ice that is estimated to be roughly 400 years old! The dark striped patterns almost seem like veins in a rock.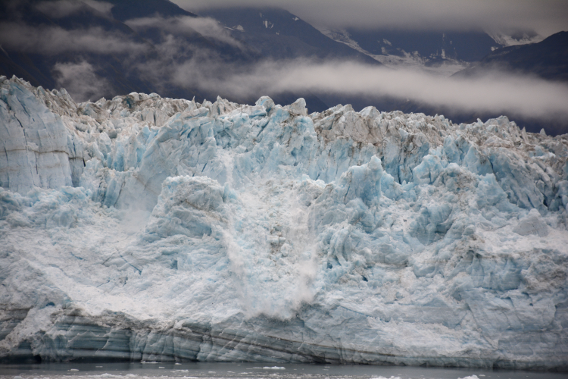 Then we saw our first majoring calving…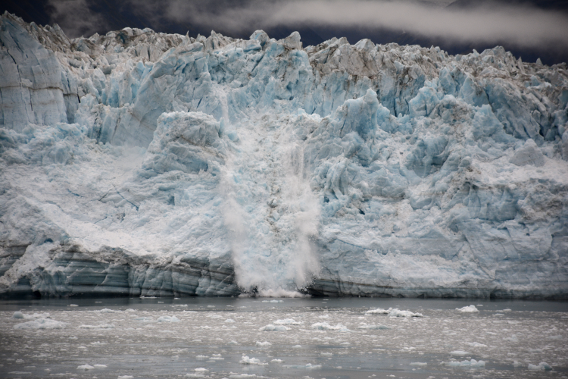 dropping…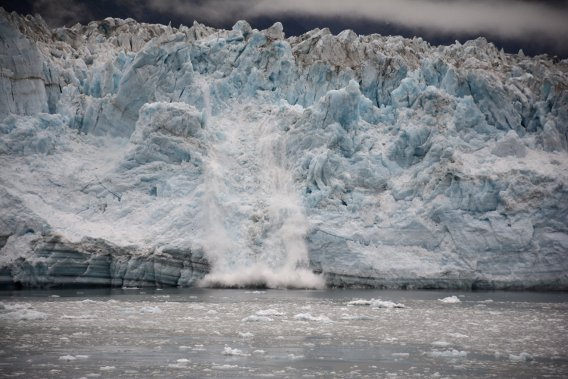 crashing…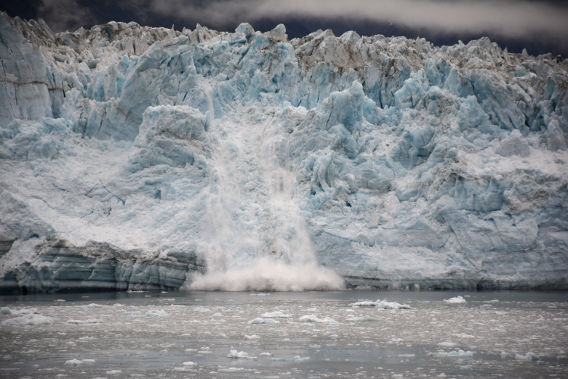 plummeting…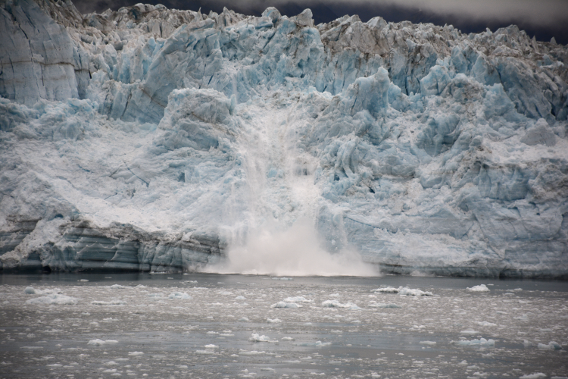 settling…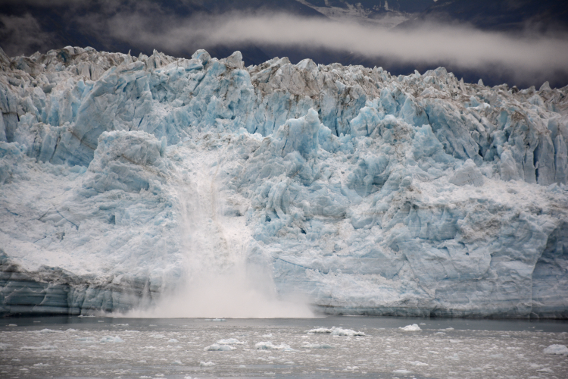 into the water below. The calving made the entire bay fill with loud, crashing thunder and caused waves of water to ripple away, carrying all the icebergs further out towards the ocean.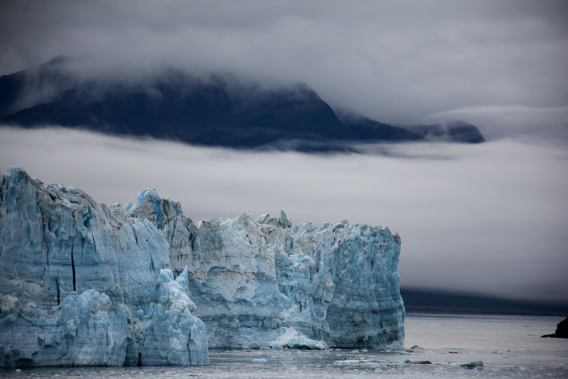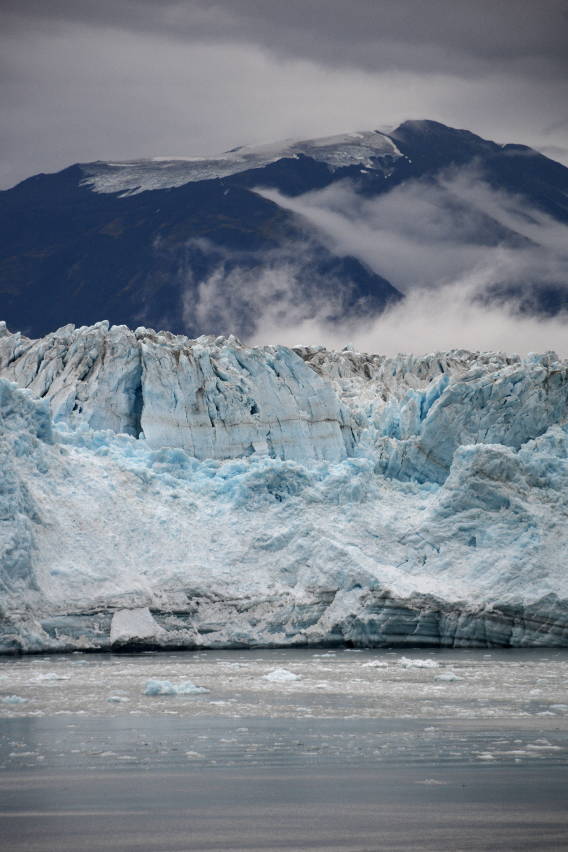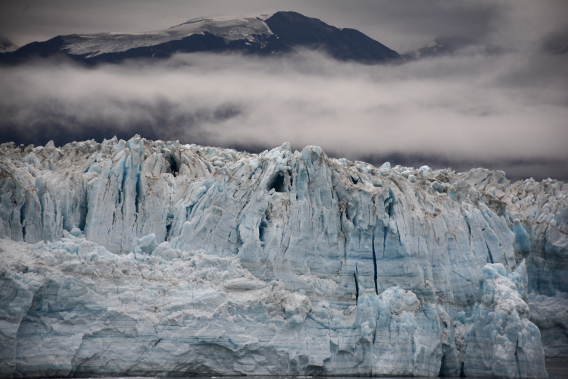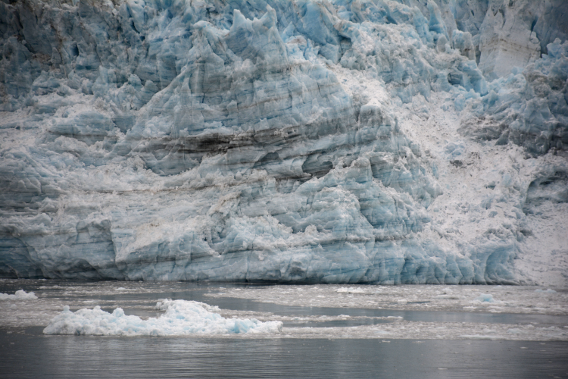 Though these icebergs may not seem very big – many of them are larger than 15 ft in length!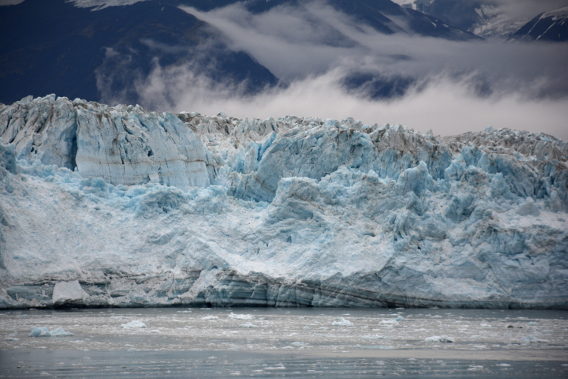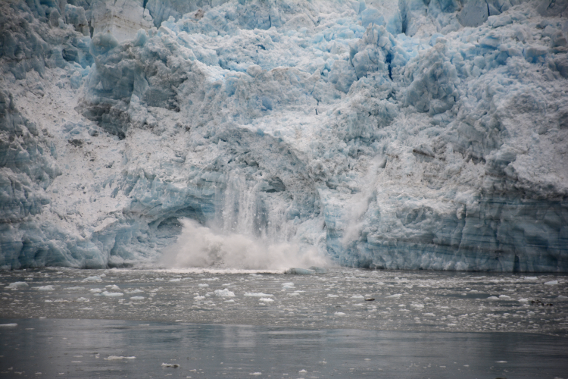 This tiny calving led to…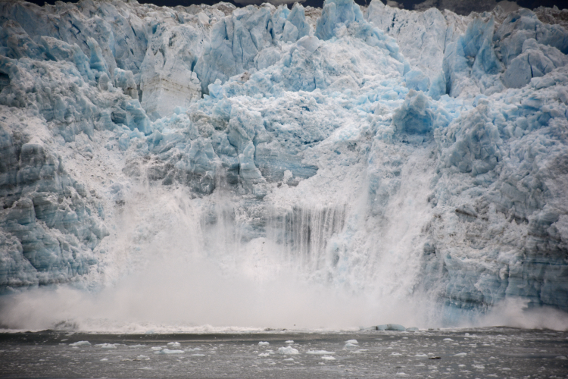 SOME MAJOR CALVING!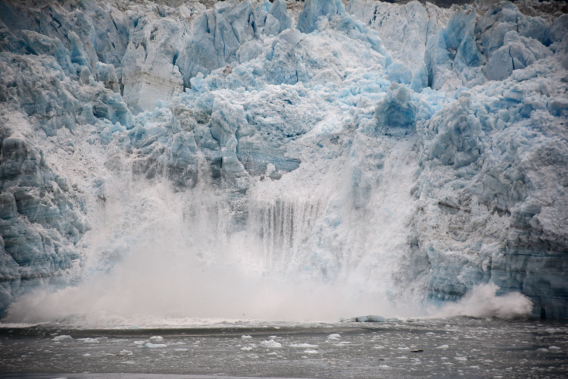 Which went on for over a minute!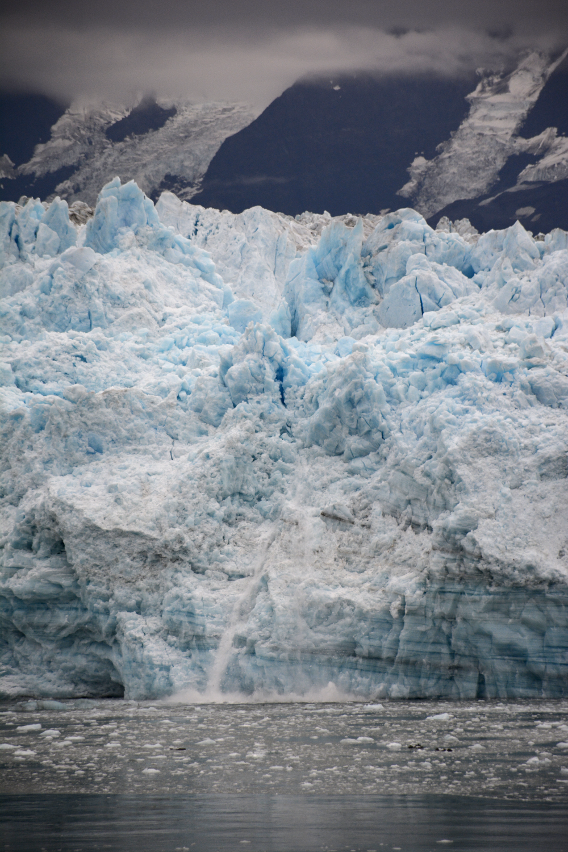 And then continued to spout and trickle out for almost half an hour after.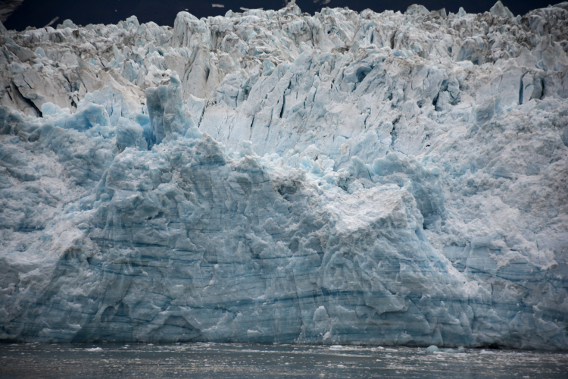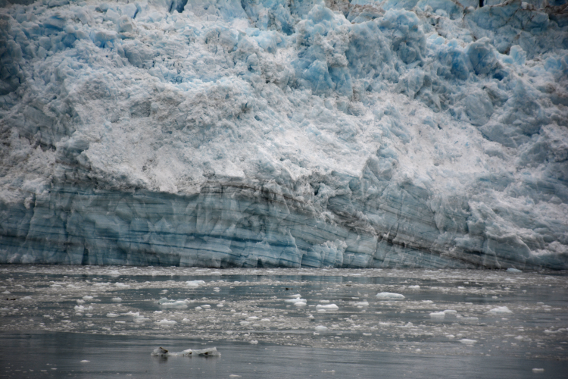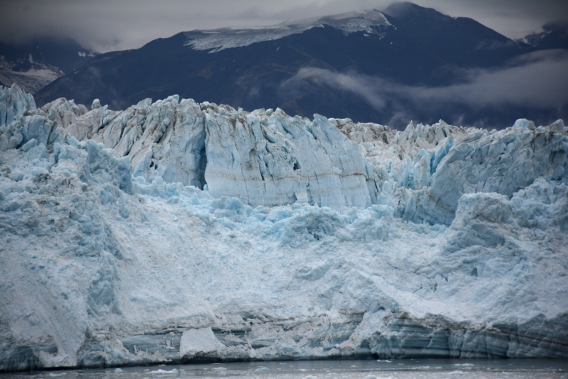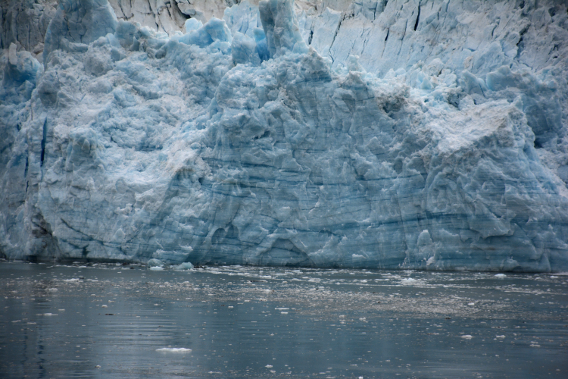 Aren't the patterns formed by the blue veins mesmerizing?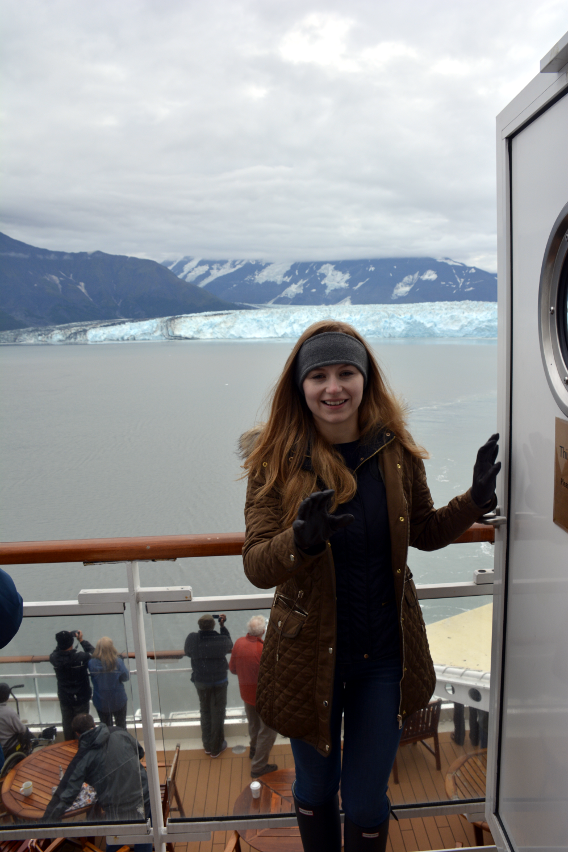 Sneaky Hubby snapped up a shot of me in all my 7:30 am glory while at the glacier… thanks babe.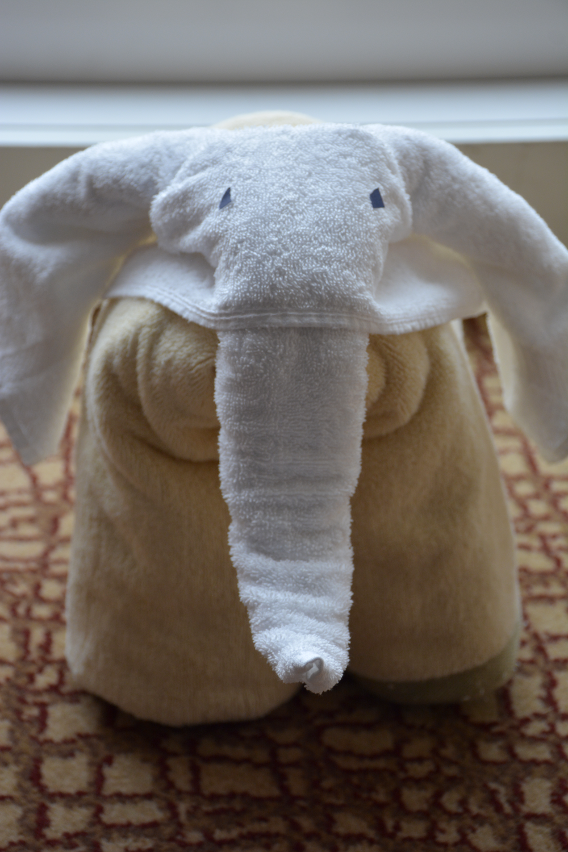 After staying at the glacier for over an hour and sipping hot chocolates on deck, we all headed down for some brunch and even more hot chocolate to warm up. On formal nights, Celebrity will make and leave you a special 'towel animal' on your bed. Our towel elephant from the night before was so adorable I resolved to move him as gently as possible and snap a photo of him in daylight. Meet Trunks, our fluffy friend!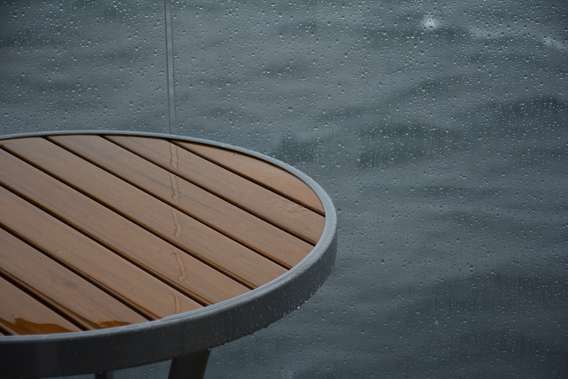 The rest of our final day cruising was spent sailing towards Seward in heavy rain, as seen from our balcony above.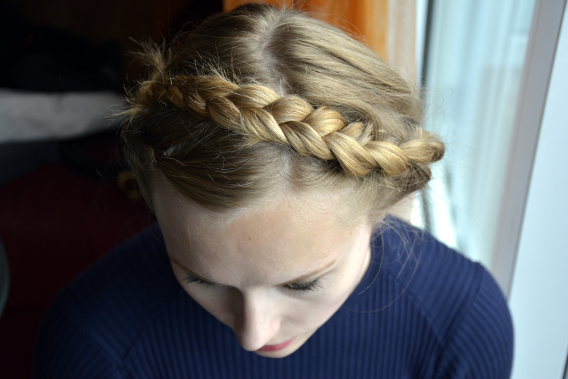 So we drank more hot chocolates (this time with Amaretto) and Helen braided my hair into a large swirl around my head. Is there anyone who doesn't love to have their hair braided? I felt like a kid again!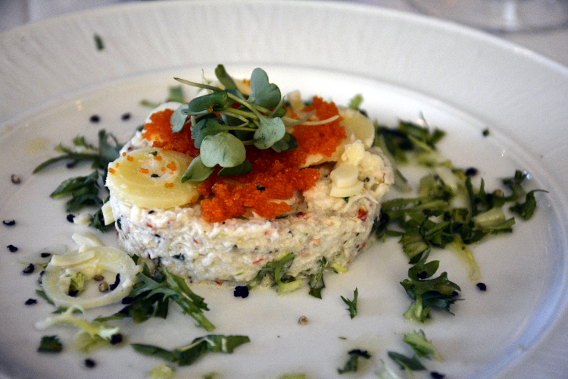 That evening we ate our last meal together — shared over many glasses of martinis and wine — while we reminisced about our wild adventures. How was our vacation already over!? It's a truth universally acknowledged that whenever you want time to pass slowly, it will only accelerate in speed. And thus, in the blink of an eye, we had reached the end of our journey wondering where our long vacation had gone.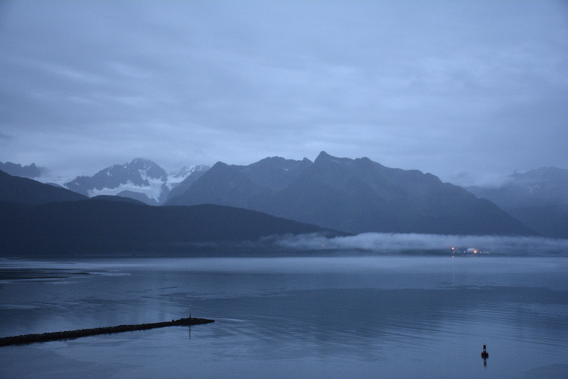 Our final morning in Alaska began very hectically at 5 am when we reached the port in Seward. One of the reasons H and I always pack only in carry-ons is because many cruises give you the option to walk off with all your belongings (but you must be able to carry everything). So we ate our final breakfast with Helen and Walter, said our teary good-byes, and walked off the ship towards our bus to Anchorage among the quiet misty mountains near the port.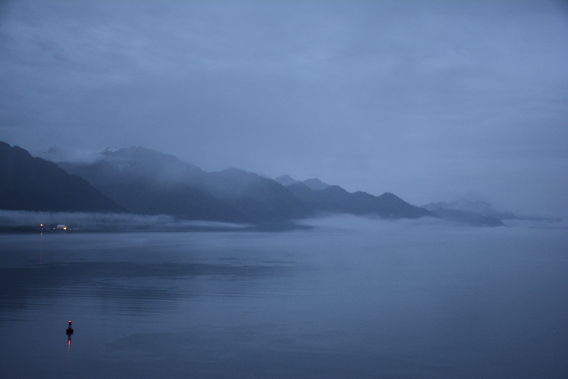 Alaska, your wild terrain, beautiful landscapes, delicious fresh seafood, and abundant wildlife made for one of the most profound adventures! H and I hope to return in the future and discover more of your breath-taking soulful secrets.
More of our Alaskan adventures can be read here:
Part One
Part Two
Part Three
Part Four
Part Five
Part Six
Part Seven