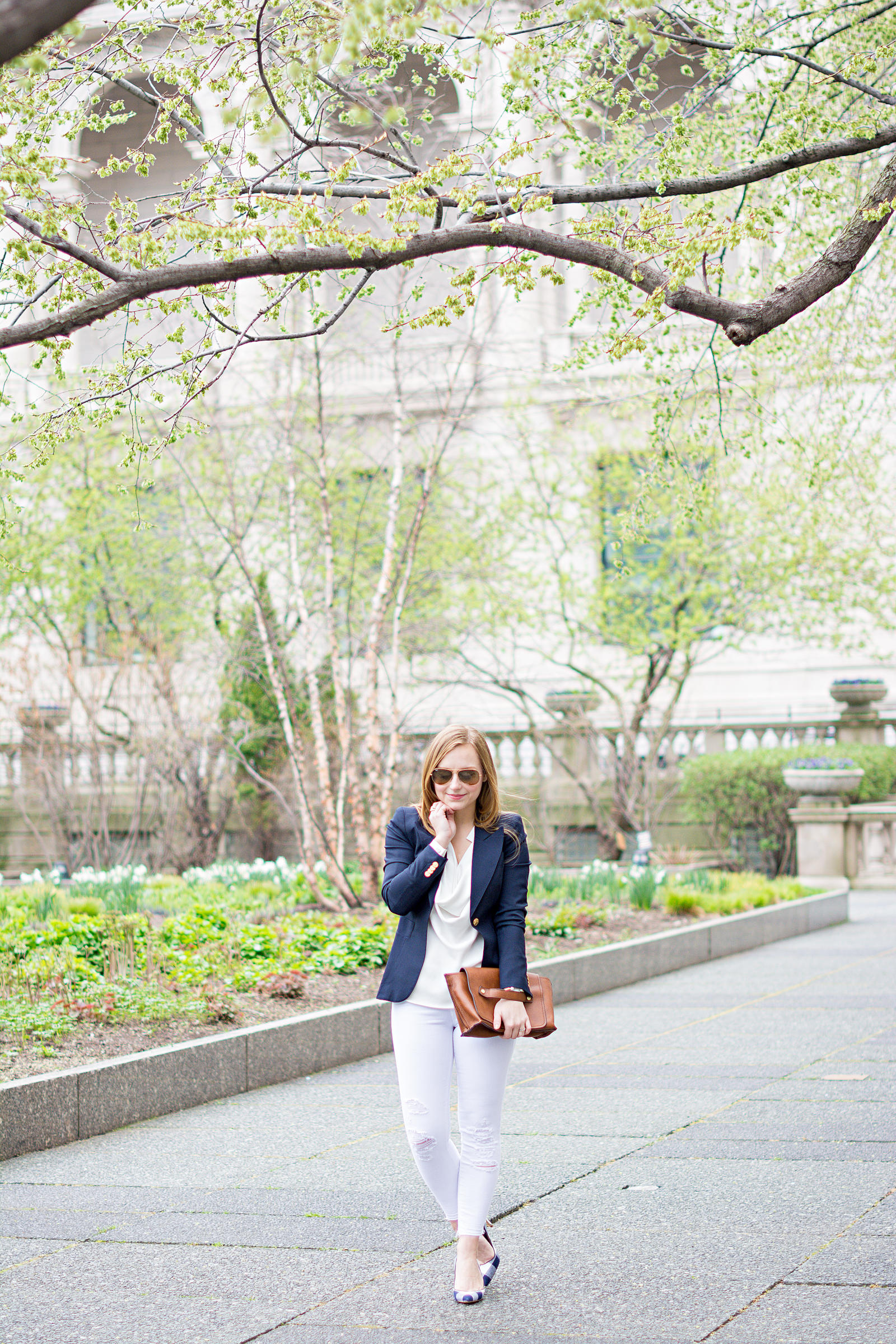 "Success consists of going from failure to failure without loss of enthusiasm."
— Winston Churchill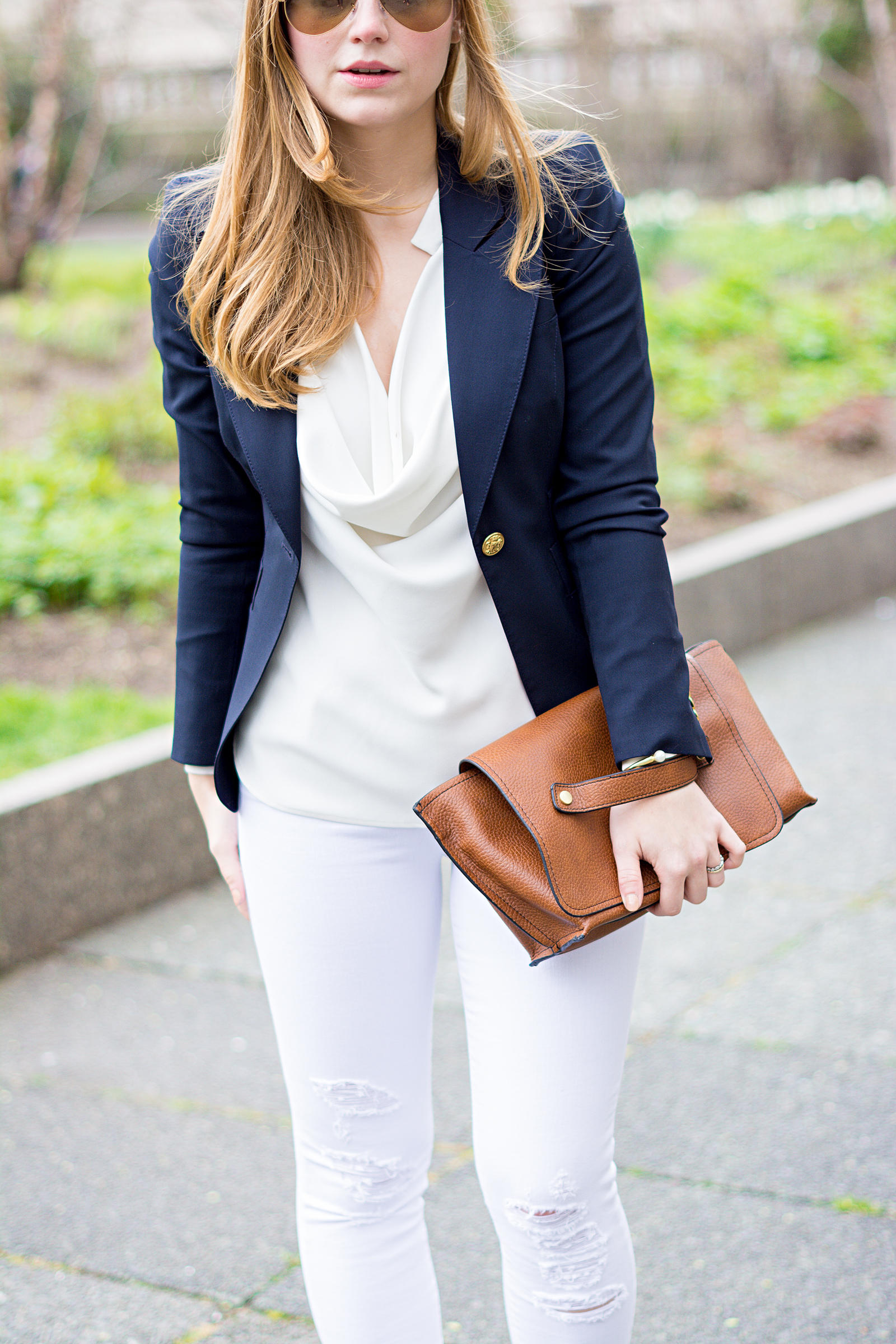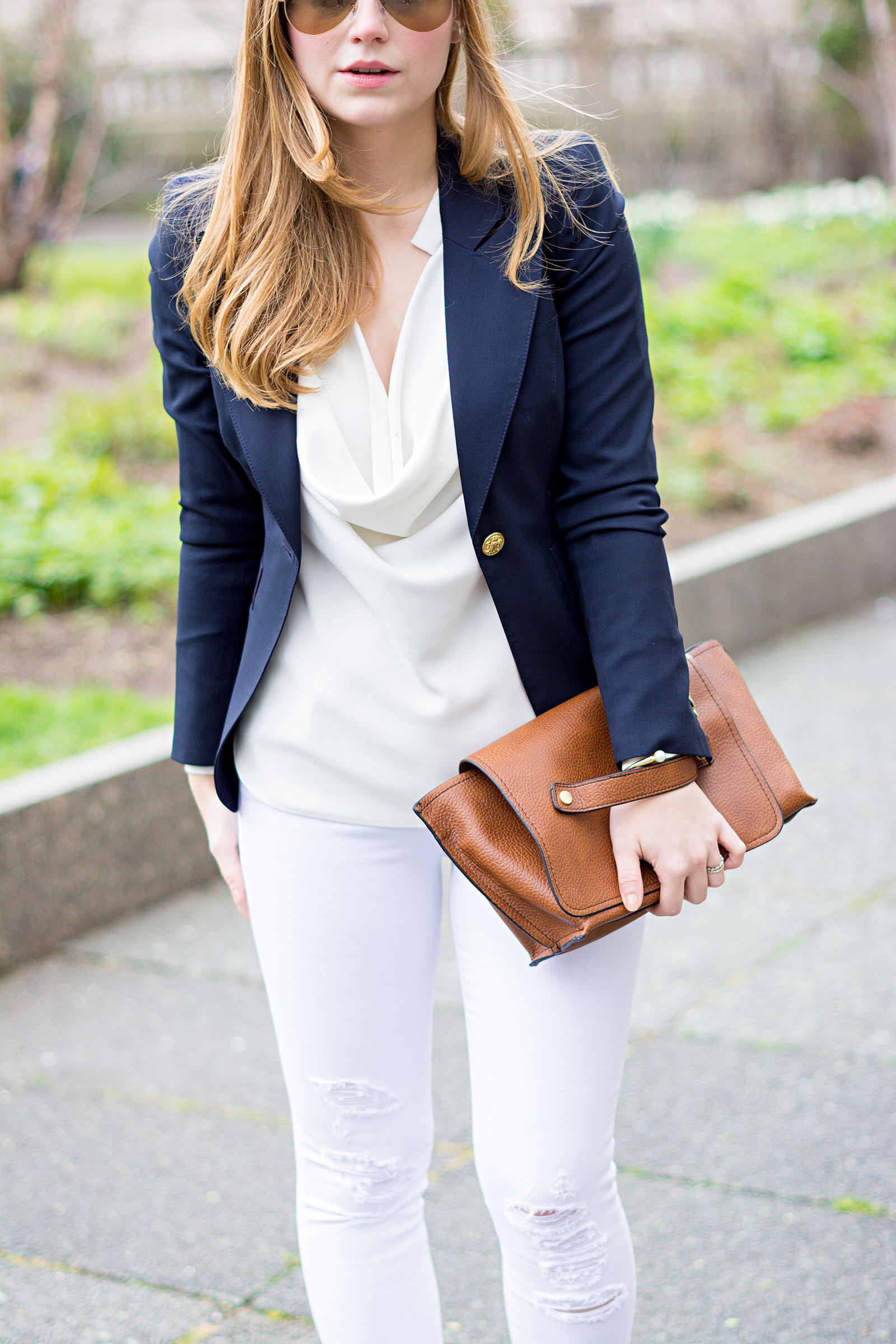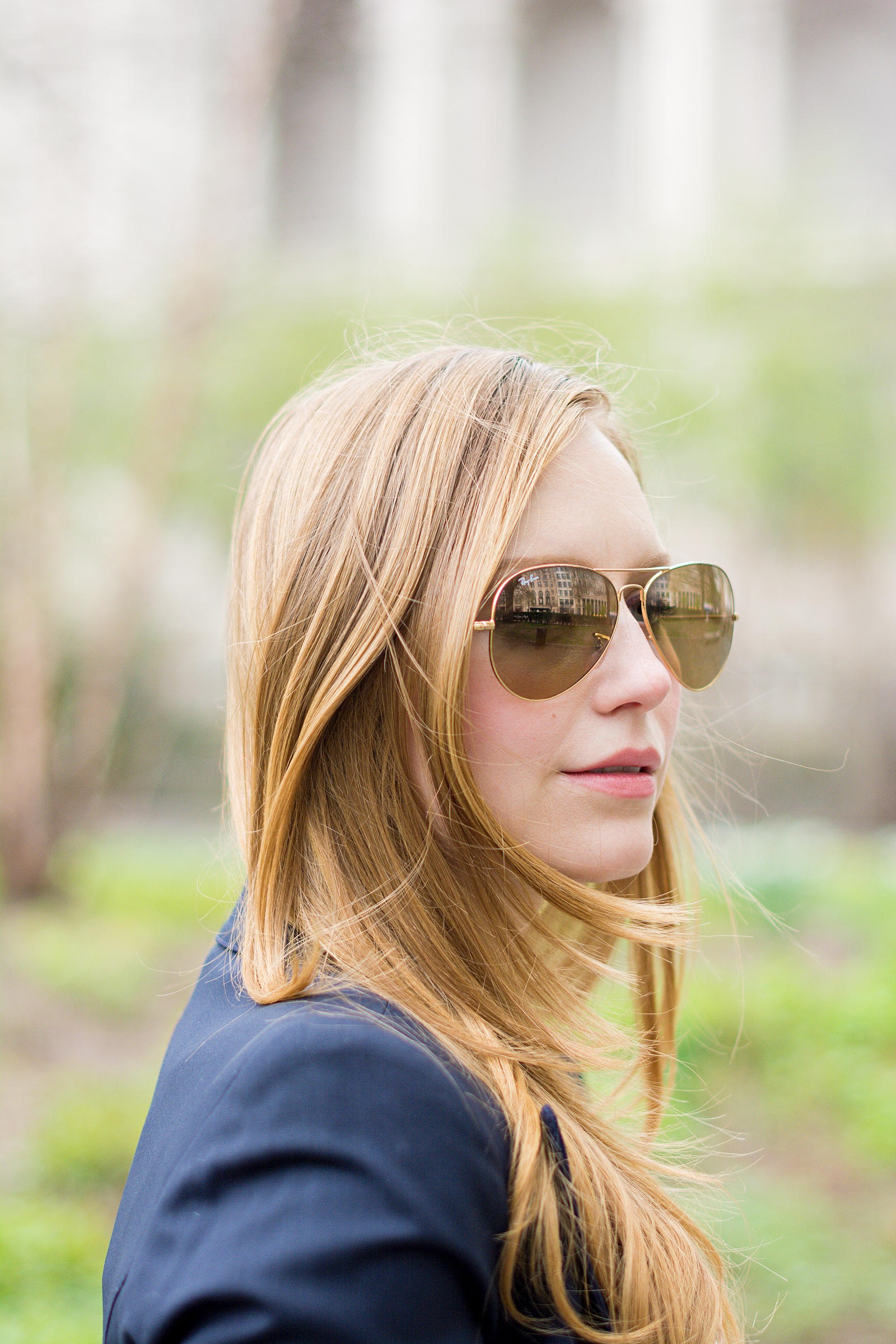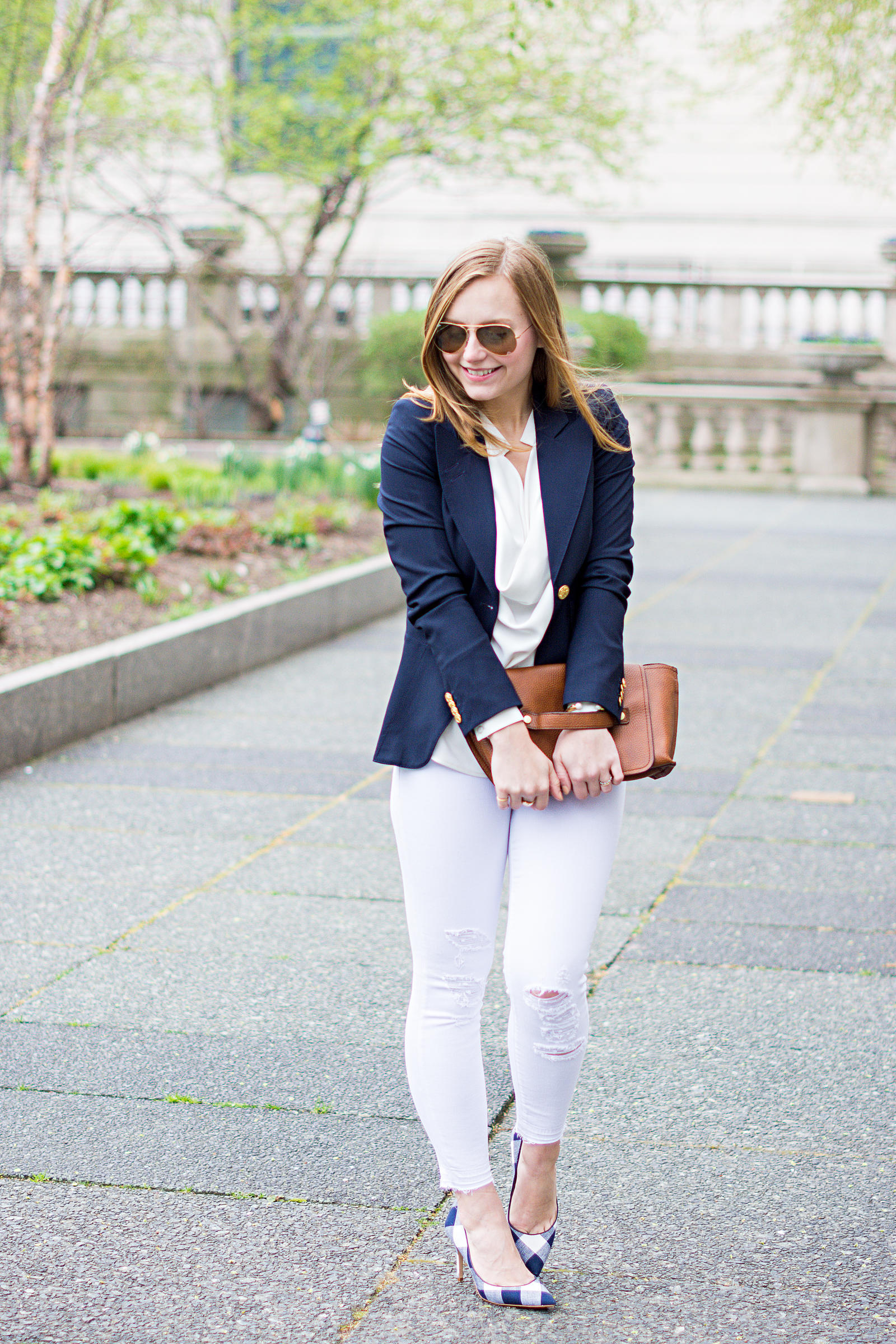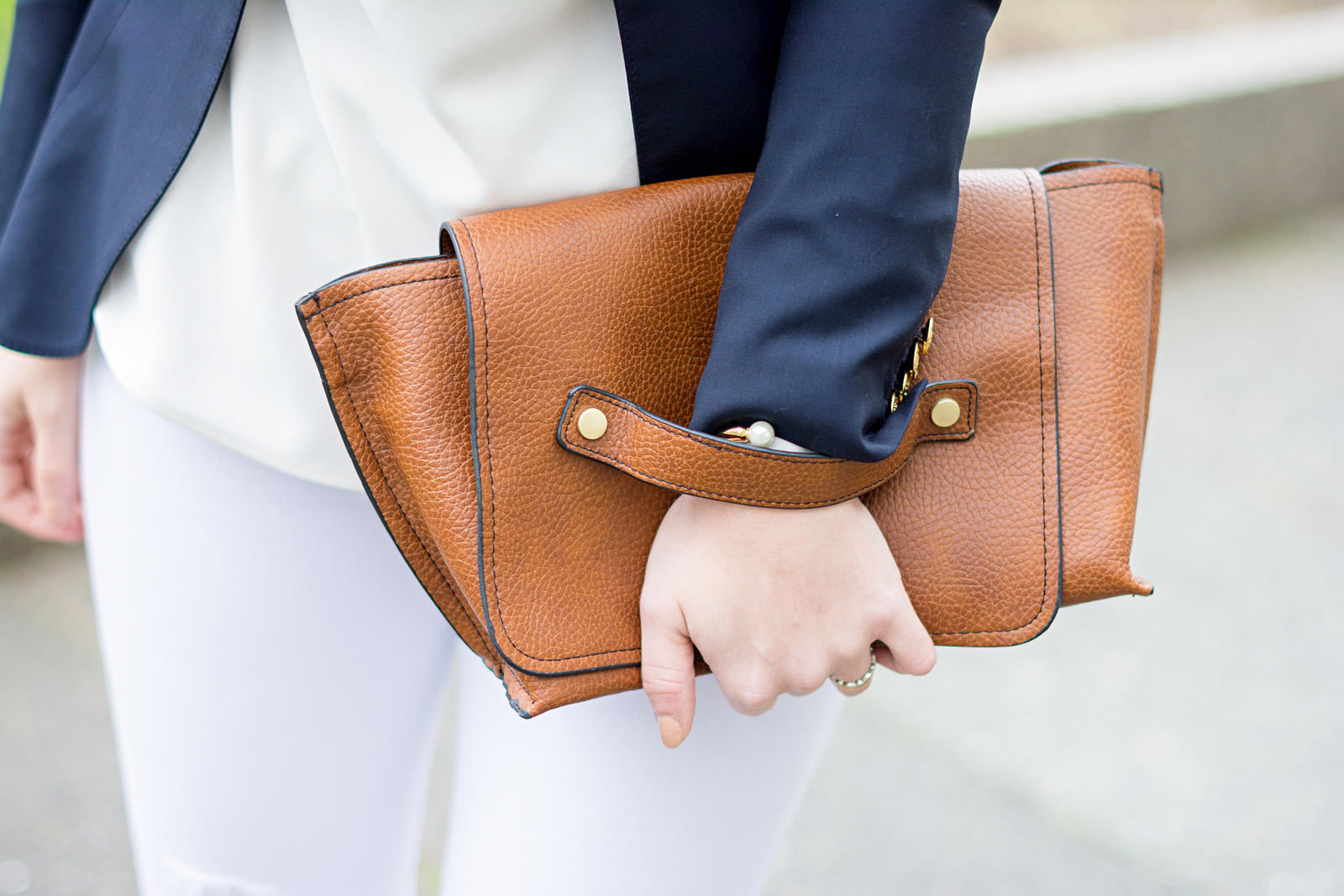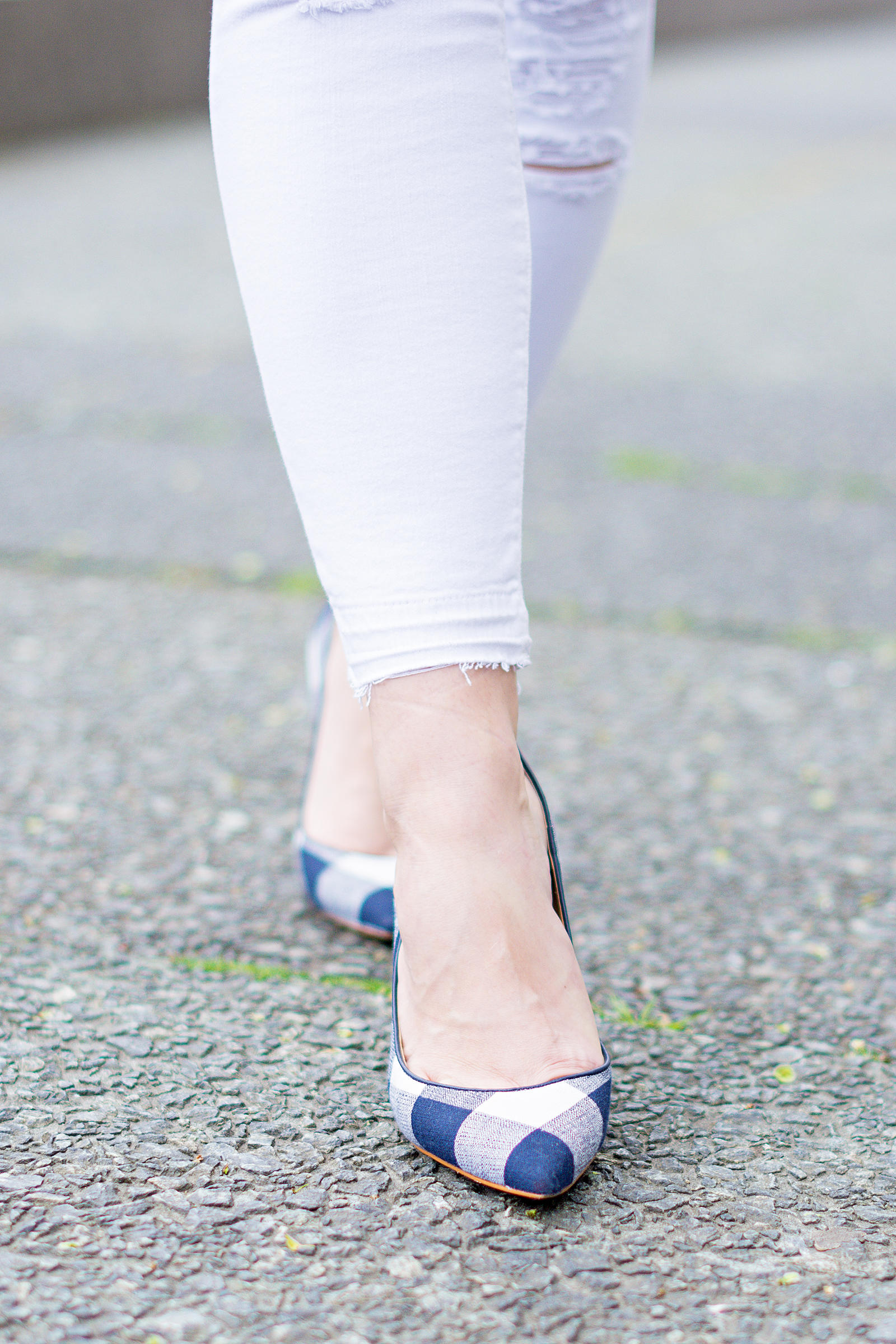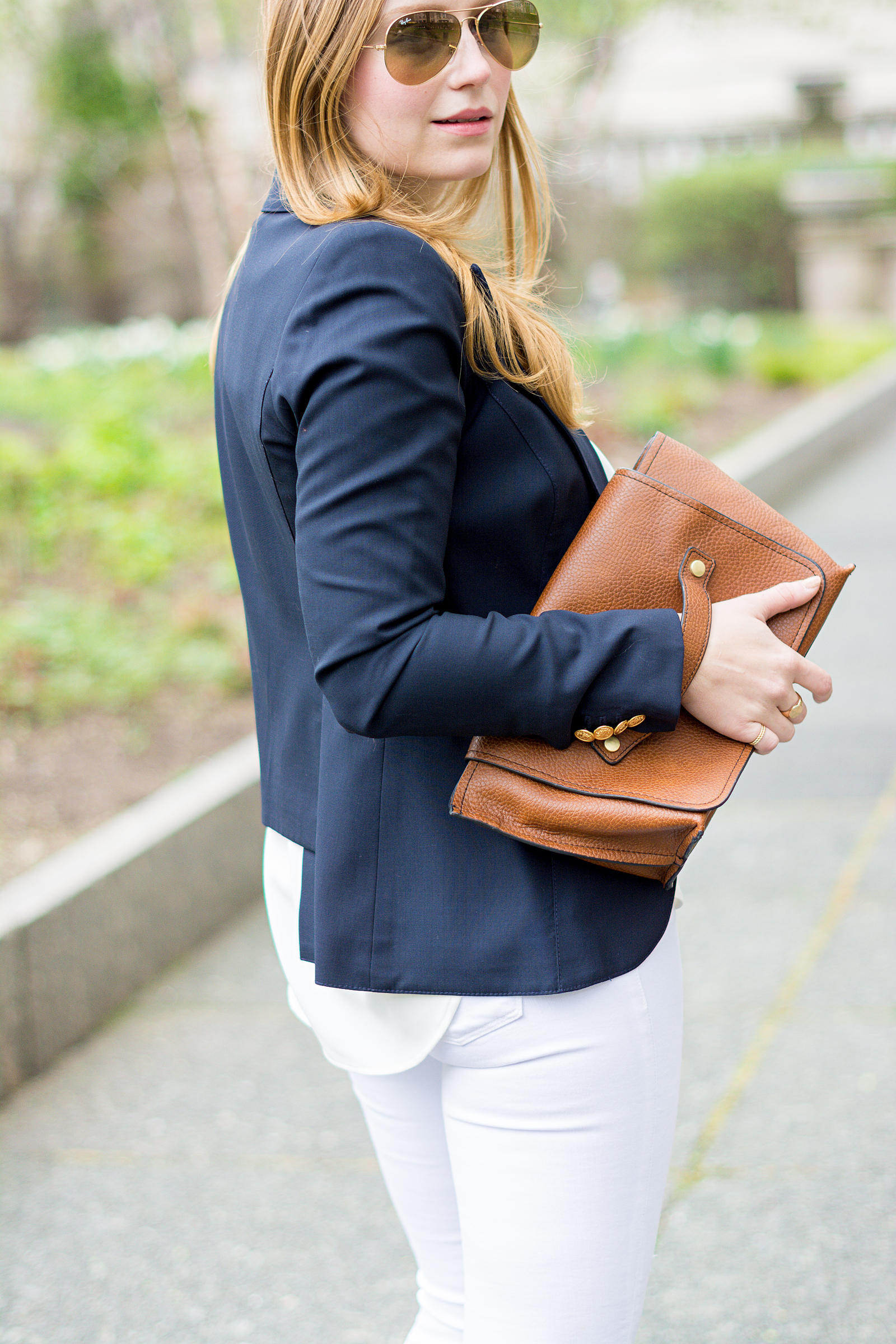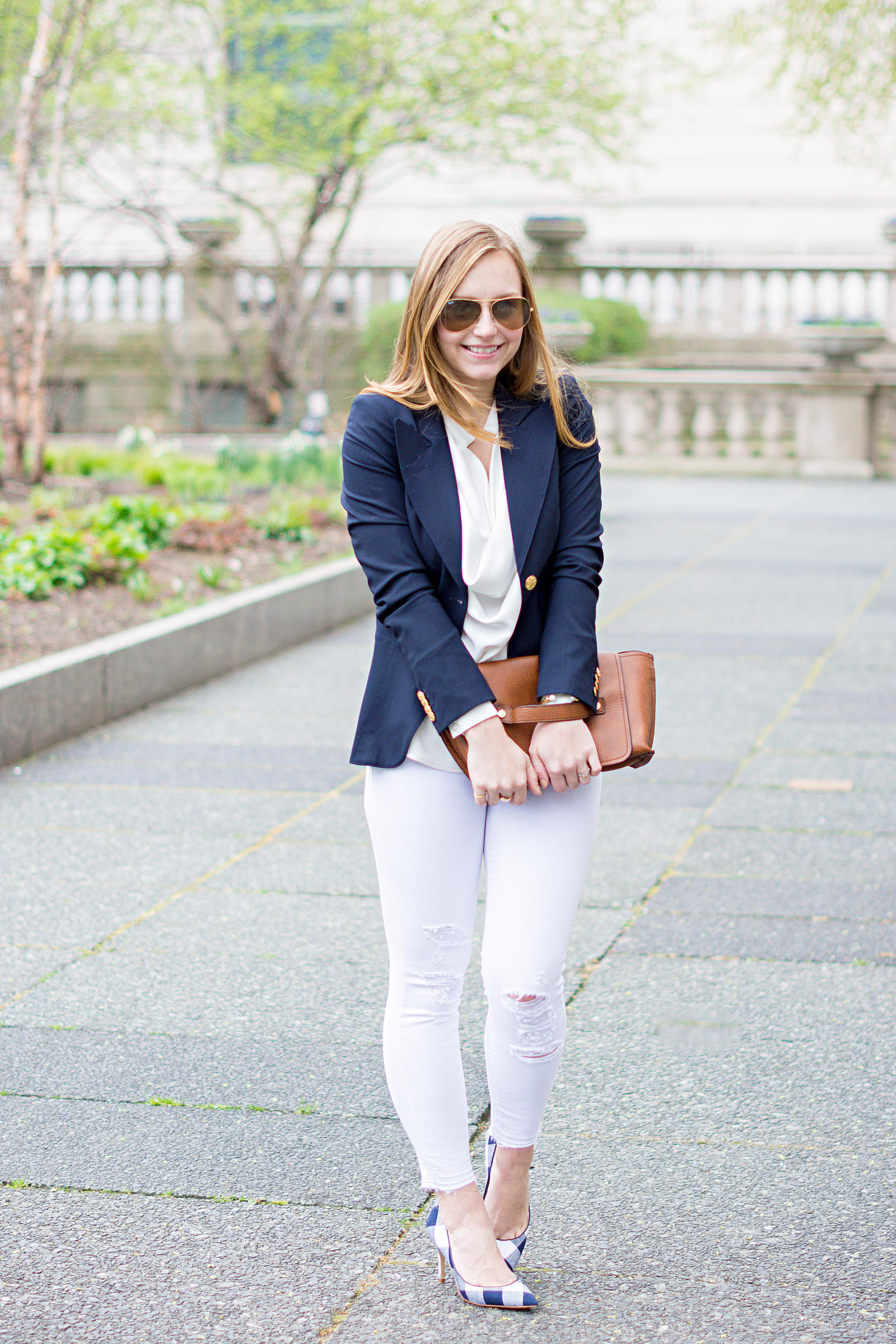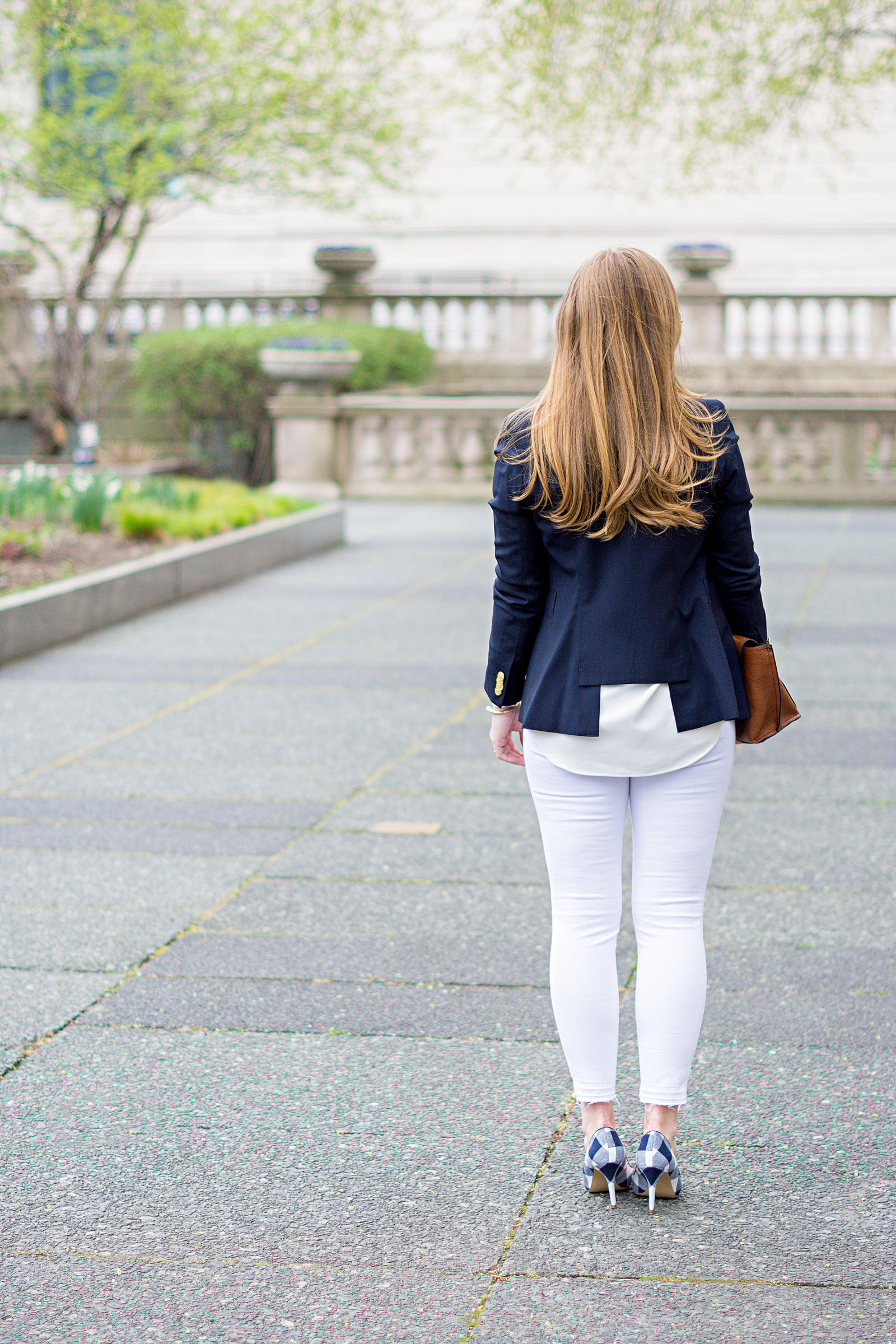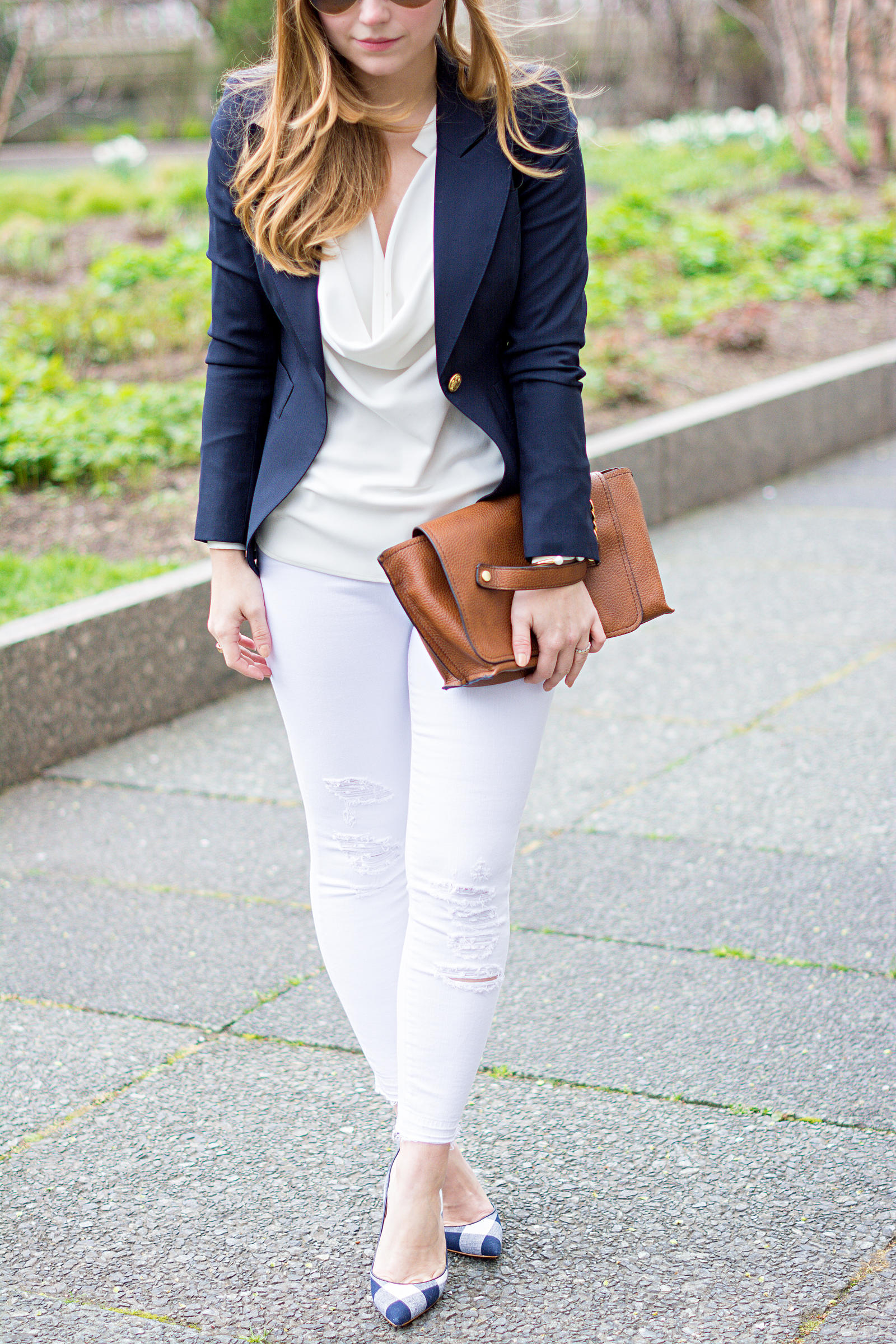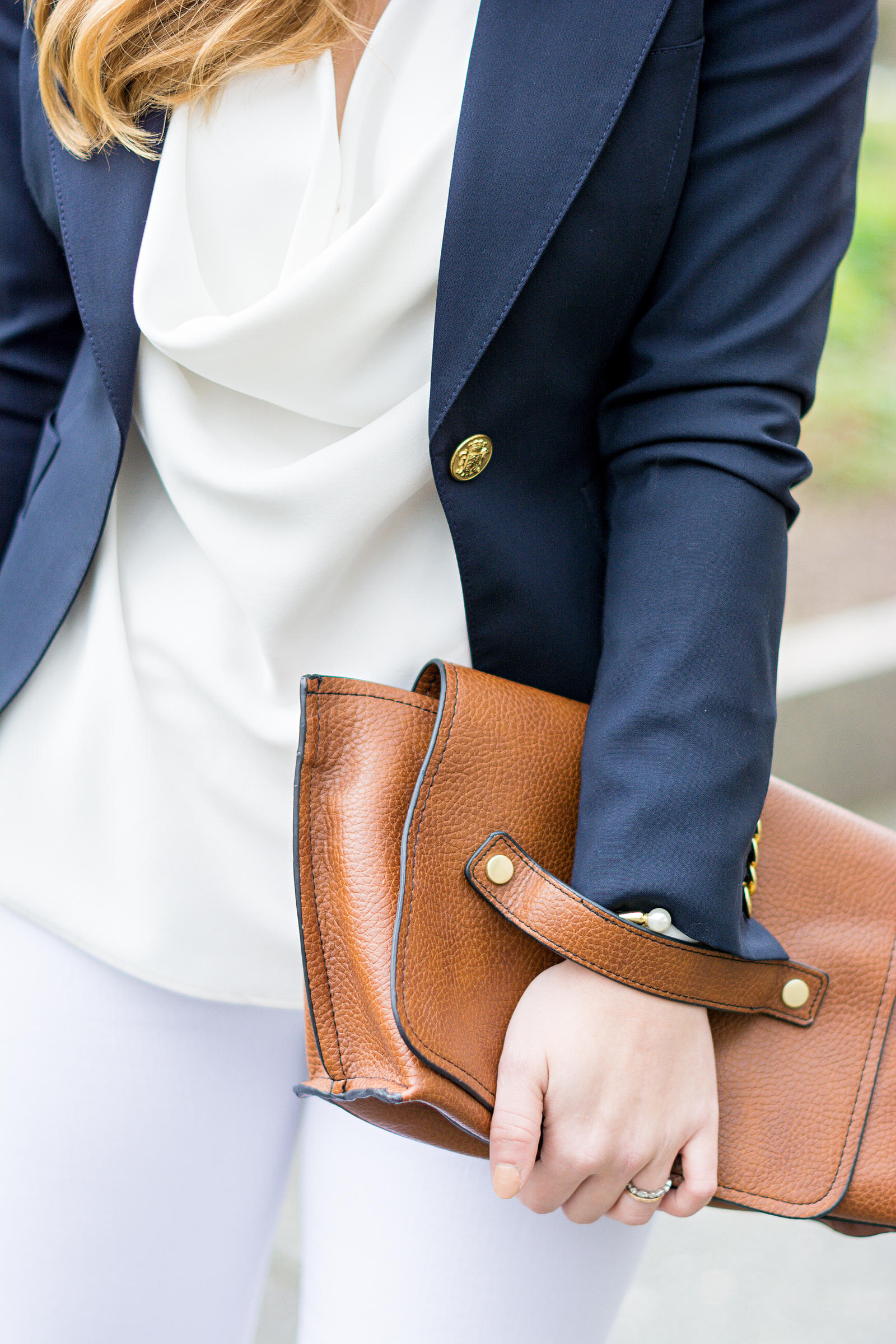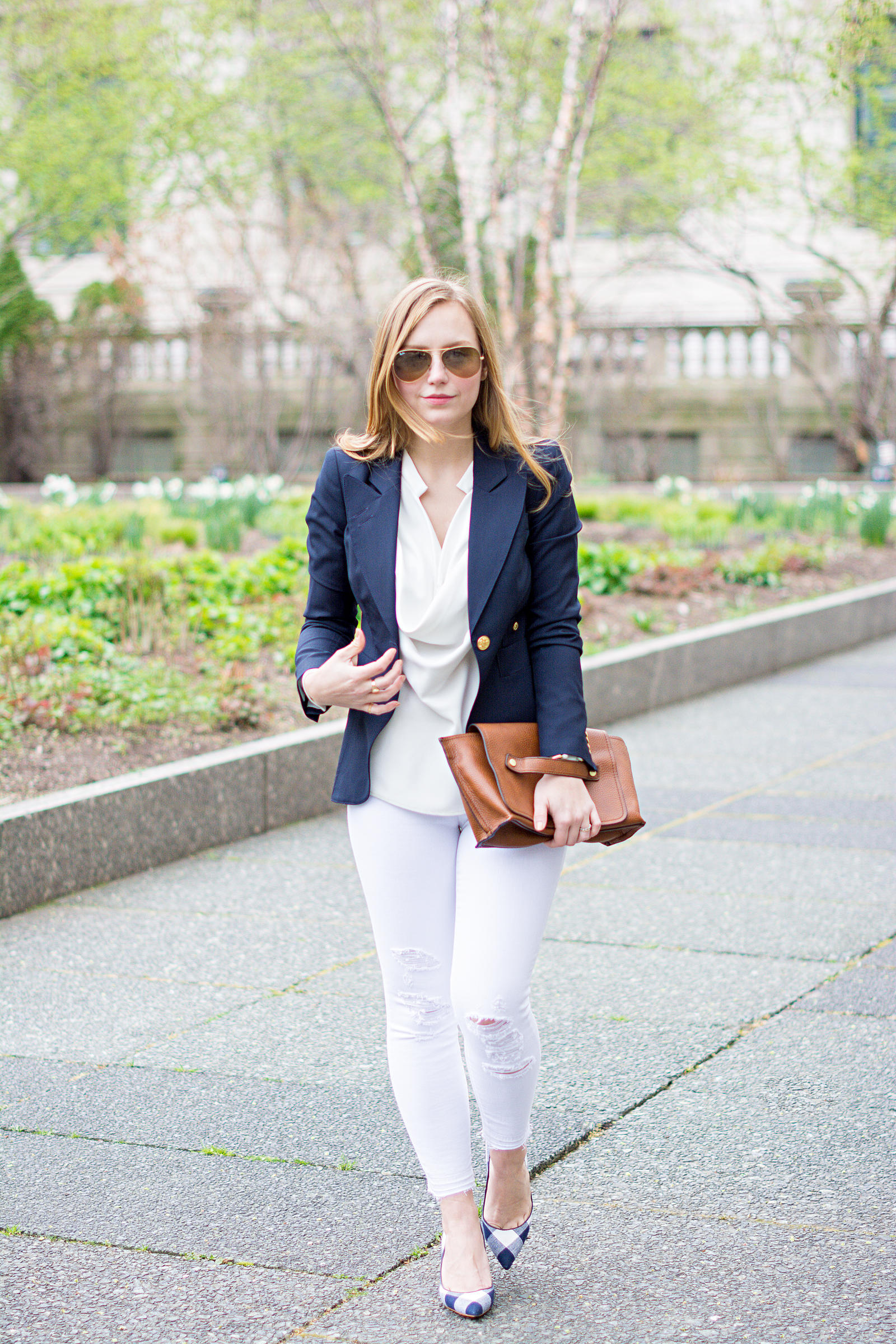 SHOP THE LOOK:
Blazer – Smythe (in white, in black) || Blouse – Finders Keepers || Jeans – J Brand || Pumps – c/o Ann Taylor || Clutch – Zara || Sunglasses – Ray-Ban || Lips – YSL in 'Nude Beige'
Photos courtesy of blogger Heidi
Lately I've been thinking a lot about what success means.
There are times (well… who am I kidding? MOST of the time) when life feels like an endless series of trials, each one harder than the last. You tackle one avalanche only to be instantly buried by another. Just one storm after the other with NO pause between.
And, after the weather of life beats you down for years, it can be hard to pick yourself up again, shake off, and tackle your next project with the same enthusiasm you tackled the last one with. Really hard.
I've especially struggled with all of this this year. I've dealt with insomnia, depression, and death constantly. It's been hard to feel successful — it's so much easier to feel weather-beaten and worn-down, exhausted and defeated.
But last week Hubby and I had a heart-to-heart that suddenly snapped me back into reality.
He reminded me that my life is a beautiful success despite my difficulties…
I have a wonderful marriage that's lasted longer than Kim Kardashian's 1st one — Success!
I have no personal debt in a world obsessed with debt — Success!
I may only have 3 remaining blood relatives but we are closer than ever — Success!
I have two pugs who are well-trained cuddlers and lovers — Success!
I get to do what I love to do everyday for WORK — Success!
I have some of the best friends a girl could ever ask for… the rare, loyal type that'll stick with you through thick or thin — Success!
And I have a closet I'm actually starting to be proud of — Success!
Hubby reminded me of all of the successes I am lucky enough to have in this world. And it's made ALL the difference this past week. Focusing my attention on the positives has set me free. Suddenly I feel enthusiastic and elated. I'm excited, optimistic, and inspired.
It can be so easy to beat yourself down with the successes you haven't yet achieved — when was the last time you took stock of all the successes you HAVE achieved?