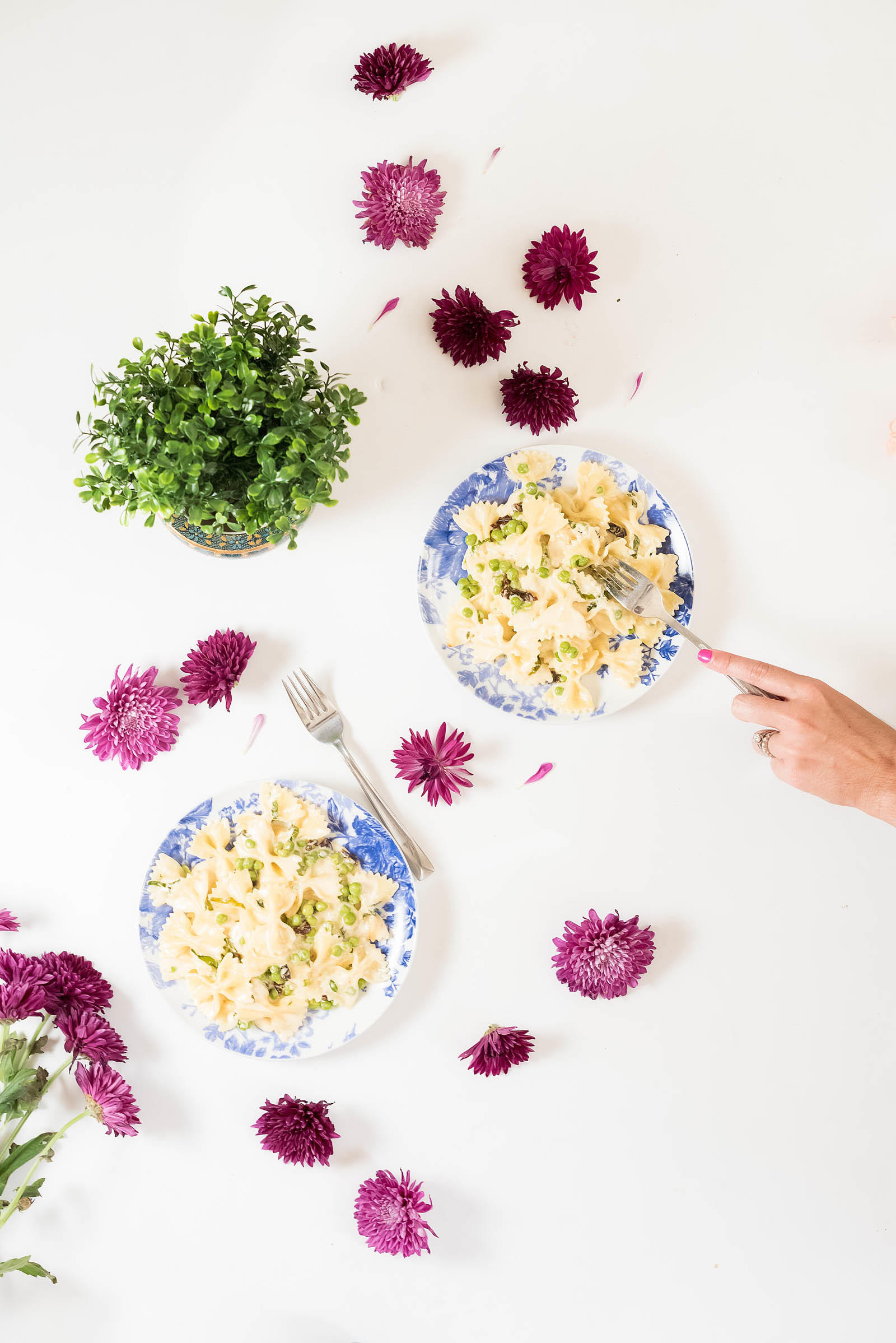 When it comes to rich, delicious meals you can whip up in under 30 minutes flat, you couldn't ask for a more perfect recipe than today's Herbed Goat Cheese Alfredo Bow Ties.
It's seriously one of the most, if not THE most addicting recipe I've yet published.
And it all came about by sheer accident.
One Saturday evening a few weeks ago Hubby and I were itching for pasta and homemade alfredo (years ago I introduced Hubs to homemade alfredo sauce and he hasn't looked back since). I mean, what's not to love about fresh alfredo? It's creamy, rich, comforting, and ridiculously simple to make — if I can master it at age 13 than I firmly believe anyone can whip this sauce up without fail!
But after a quick check in the fridge we realized we only had about 1/2 cup of parmesan on hand.
The horror! If there's one thing I always have on-hand, it's the key ingredients for alfredo sauce. Butter, heavy cream, parmesan? These are all well-established staples in our fridge. How could we be almost out of parmesan?
Luckily, we did happen to have goat cheese. Since it's a great melting cheese I figured I could substitute it in for the remaining parmesan for a tasty, tangier take on our usual alfredo. So we quickly ran out to Hubby's herb garden to grab fistfuls of basil, thyme, and rosemary, chopped those up, added them to our "hybrid" alfredo and soon found ourselves eating one of the single most DELICIOUS concoctions we've ever stumbled upon in our kitchen.
And all because we didn't have enough parmesan in the fridge.
If you try no other recipe on this site, promise me you'll try this one. It's quite possibly the most delicious pasta dish you can make in under 30 minutes. Marry the fresh herbs with some chopped sun-dried tomatoes in the goat cheese alfredo, toss it with some bow tie pasta and peas and you'll soon find yourself licking your bowl clean wondering why you never put goat cheese in your alfredo before.
Guys, I'm serious. This alfredo is a real game-changer. You'll never want to return to that hum-drum classic alfredo again!
Herbed Goat Cheese Alfredo Bow Ties

Yields 4 Servings
1 Cup Goat Cheese
1/2 Cup Parmesan Cheese
1/4 Cup Butter
1 Cup Heavy Cream
2 – 3 Handfuls Frozen Peas
1 Garlic Clove, Minced
Fistful Fresh Herbs (we used basil, thyme & rosemary), Chopped
Fistful Sun-Dried Tomatoes, Chopped
3 – 5 Handfuls Bow Tie Pasta
Salt & Pepper To Taste
First get some salt water boiling for your bow tie pasta. Add the pasta and frozen peas and cook as directed, then drain and set aside (this step is best completed while making your alfredo sauce but you can do it in advance if it's easier).
Next in a large sauté pan melt the butter over low heat. Add the garlic and sauté for a minute or two until fragrant. Add the cream and simmer for about five minutes. Next add the goat cheese, parmesan cheese, chopped herbs, and chopped sun-dried tomatoes. Melt together then toss in the pasta and peas, stirring to coat.
Serve immediately and be ready to whip this dish up again VERY soon. It's quite addicting.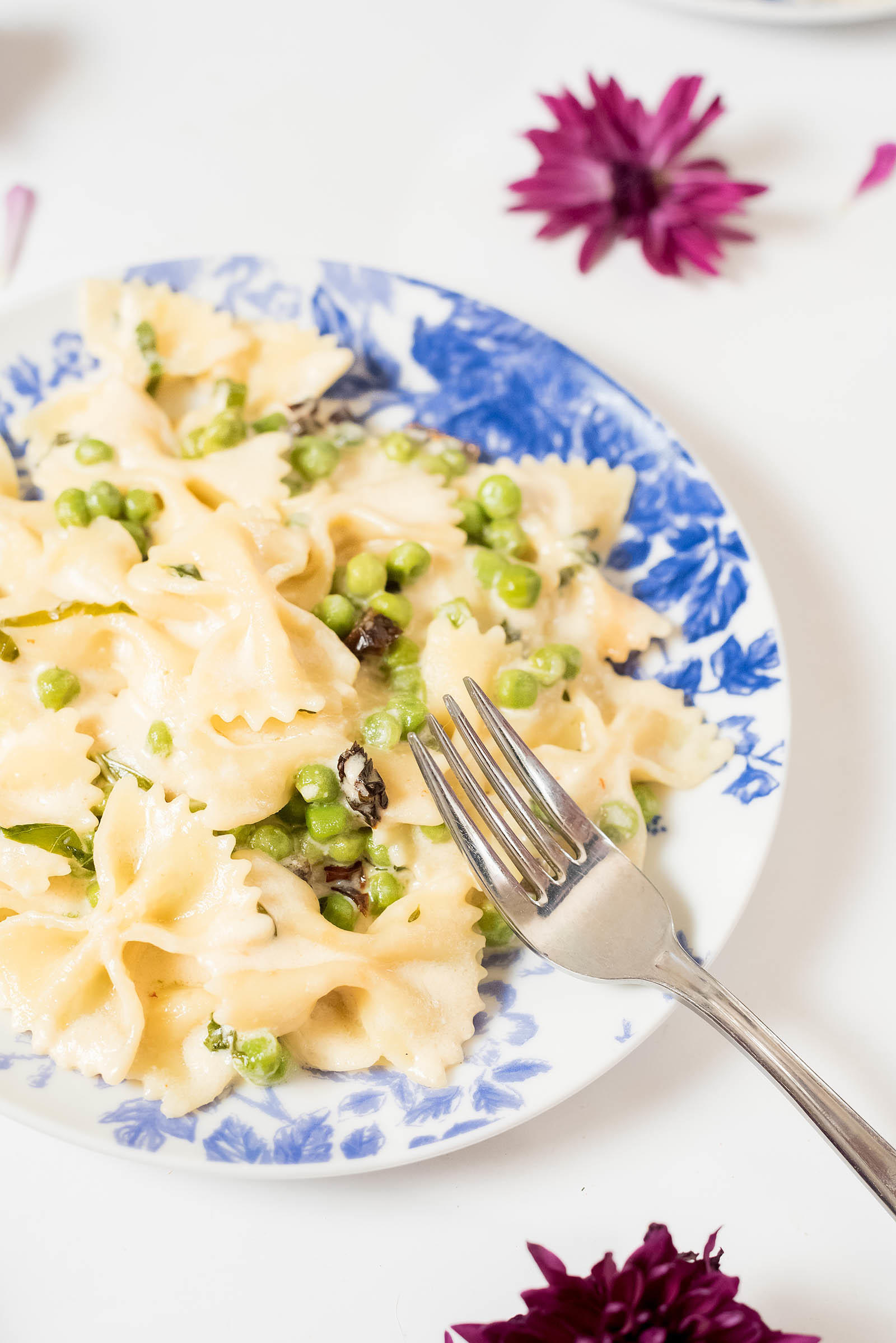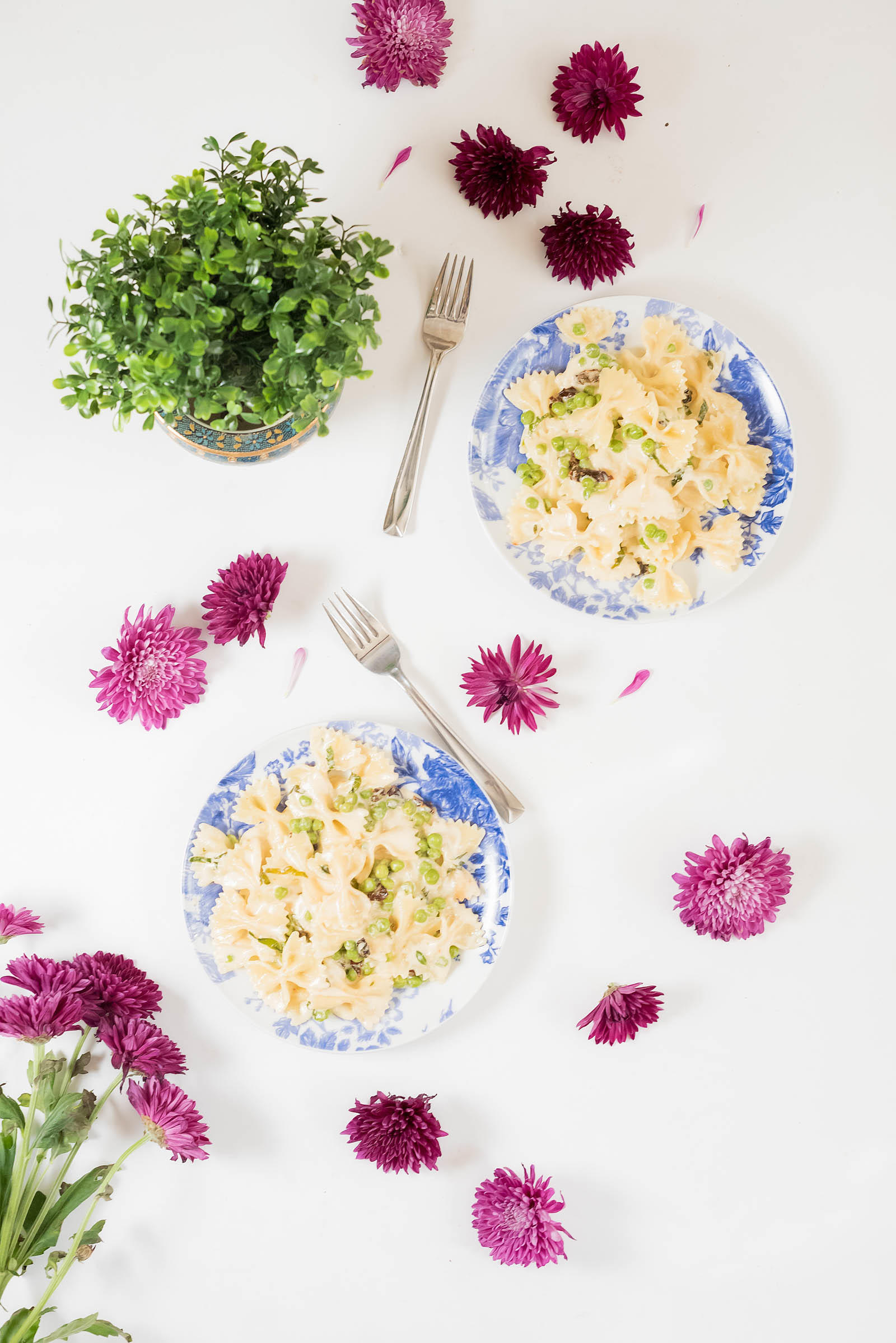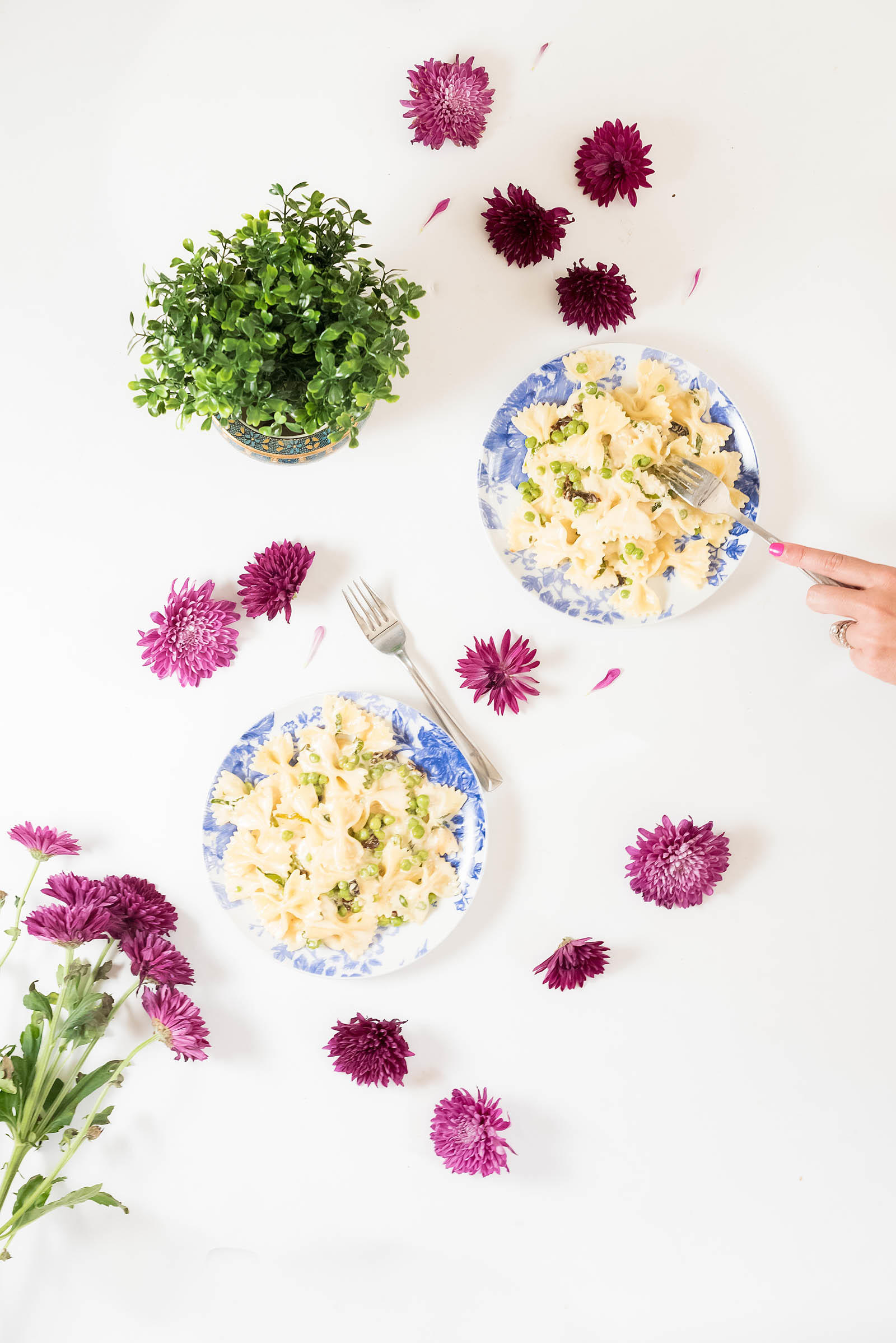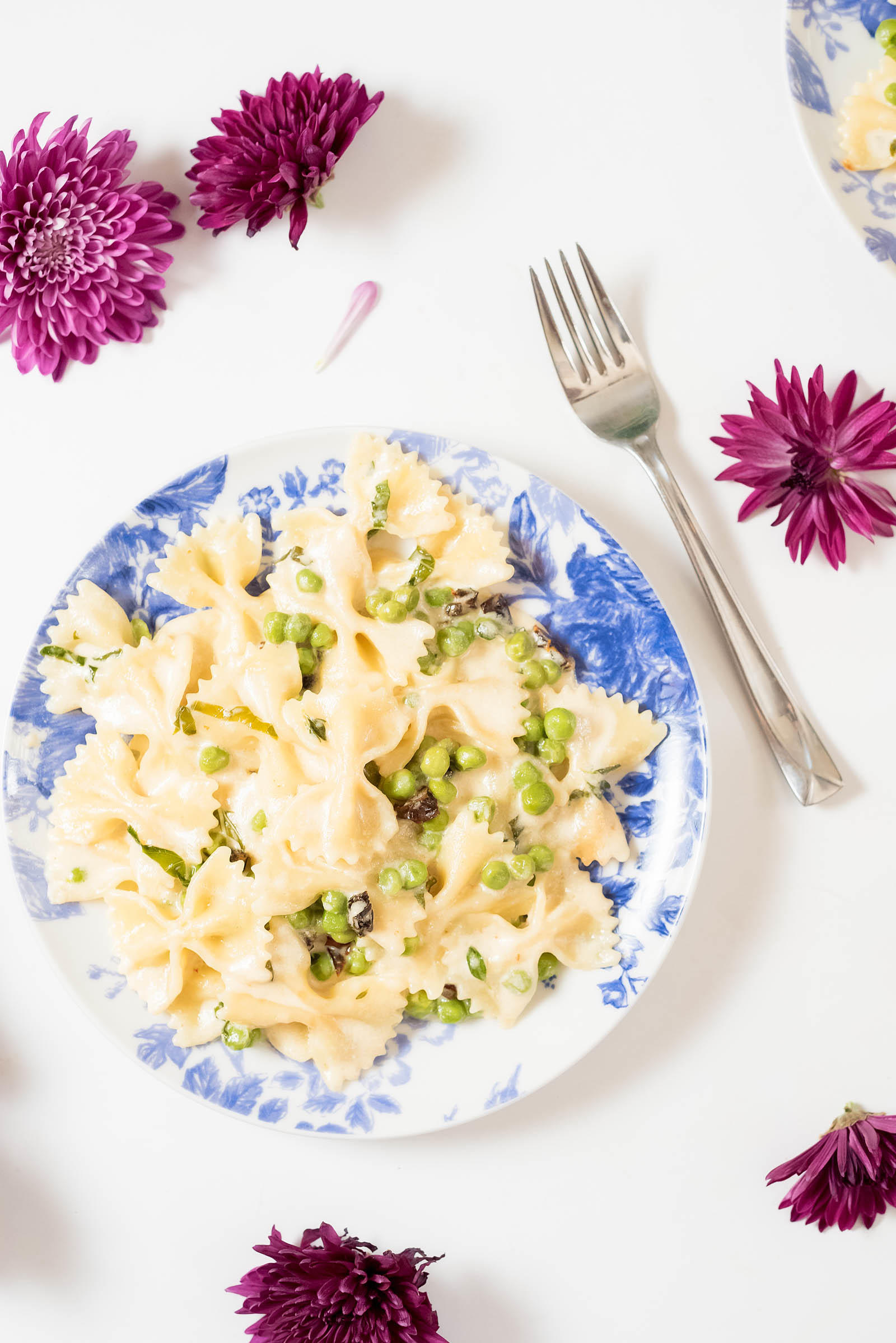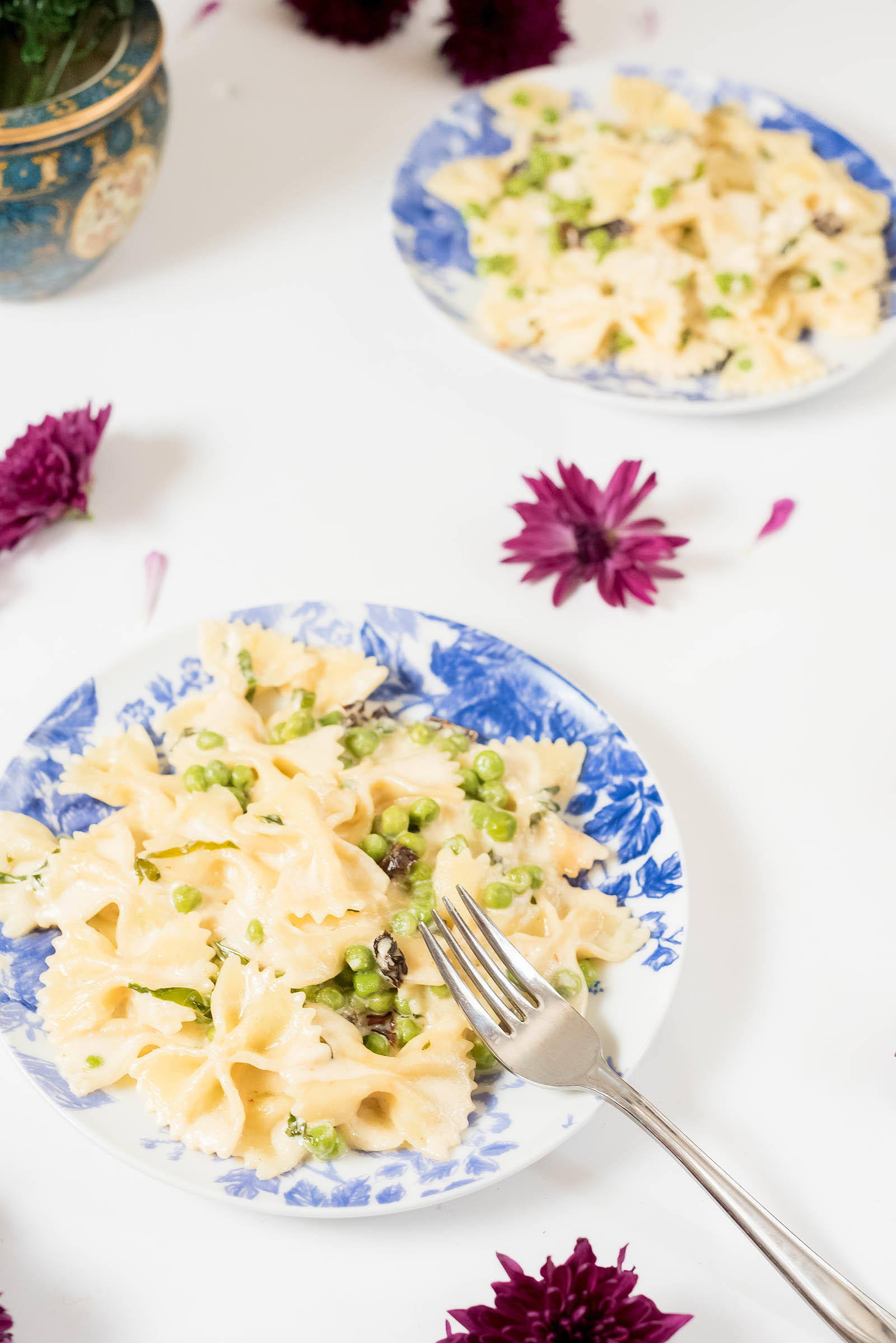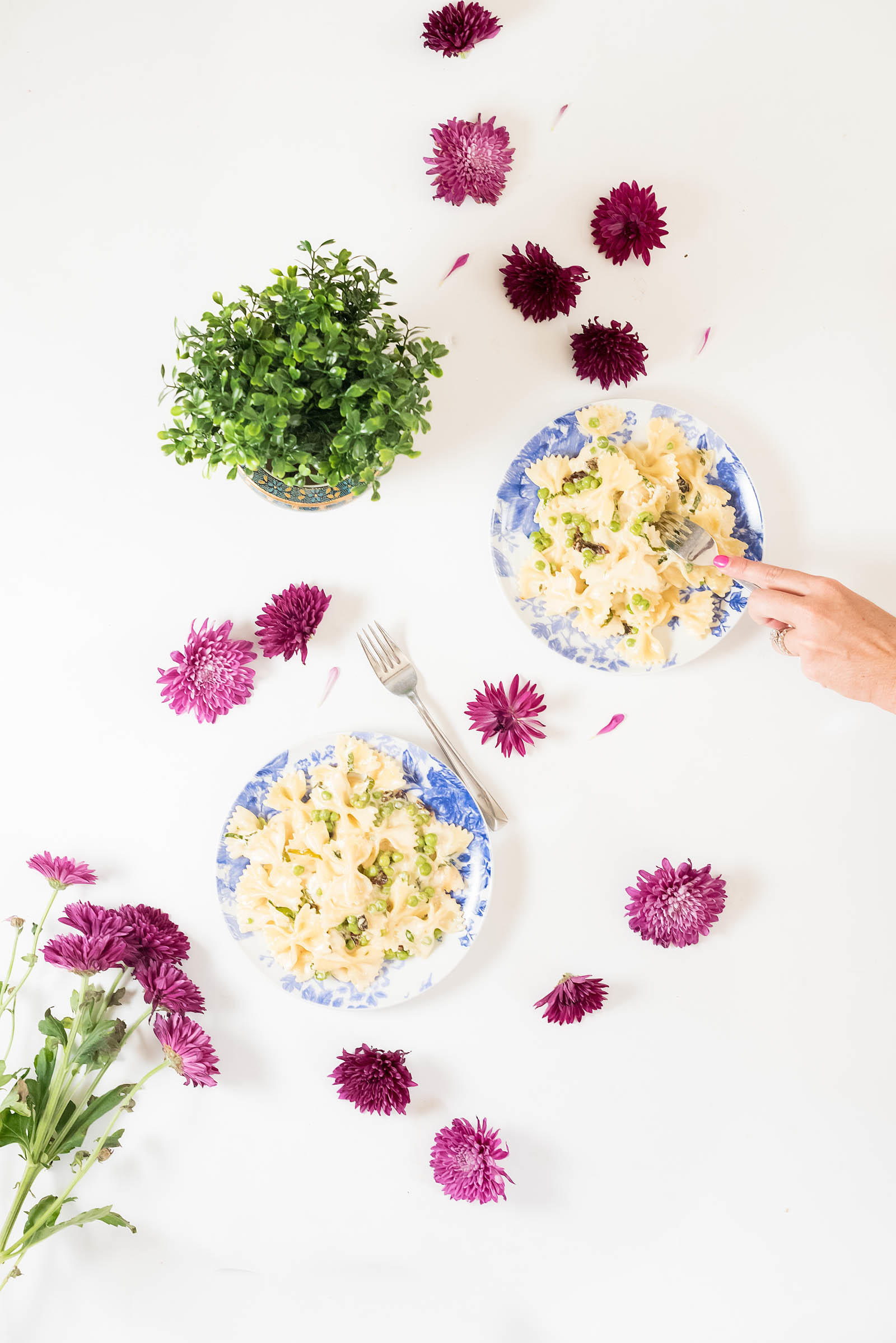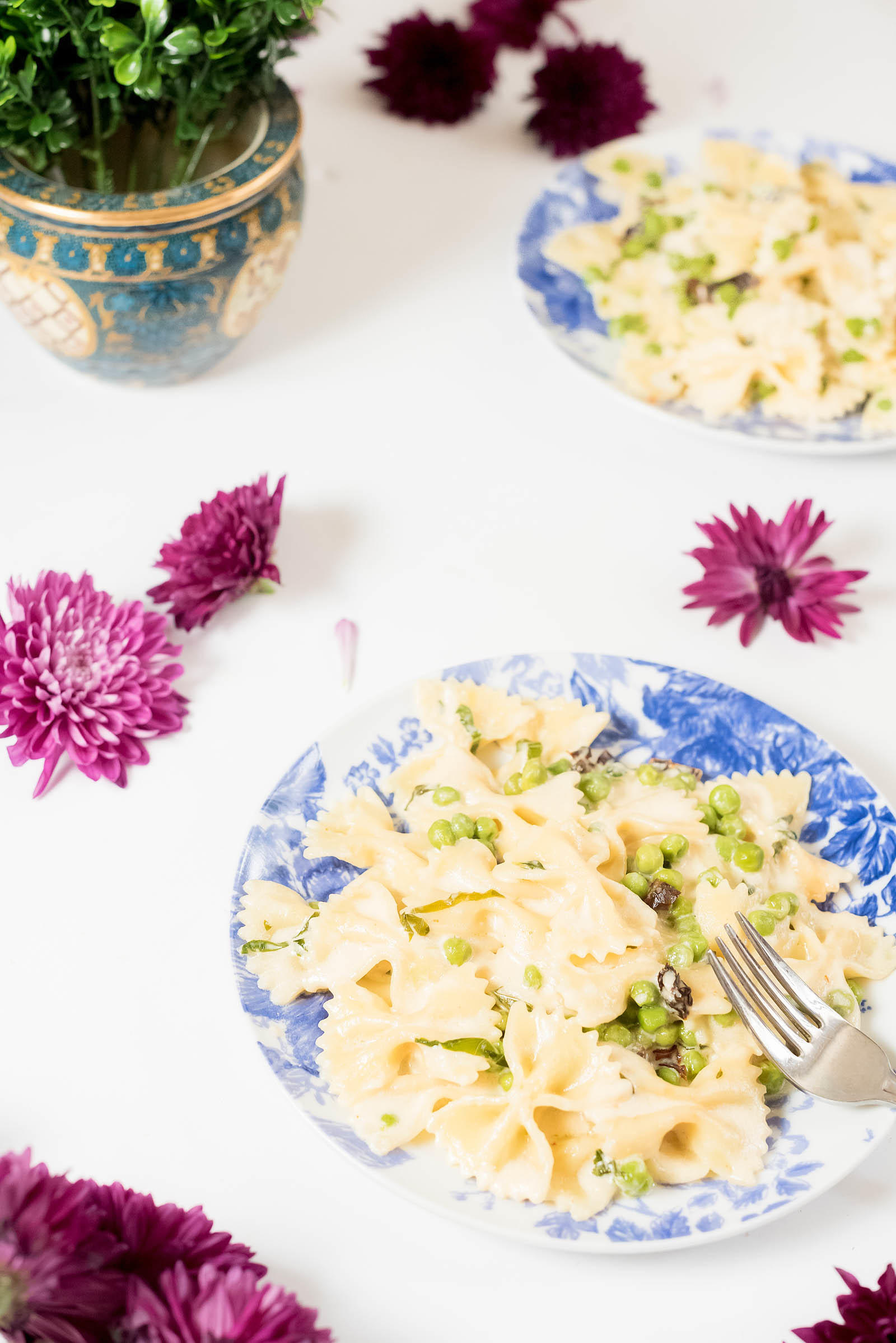 Don't forget to share your Herbed Goat Cheese Alfredo Bow Ties photos with the #SedBona tag on Instagram and Twitter!