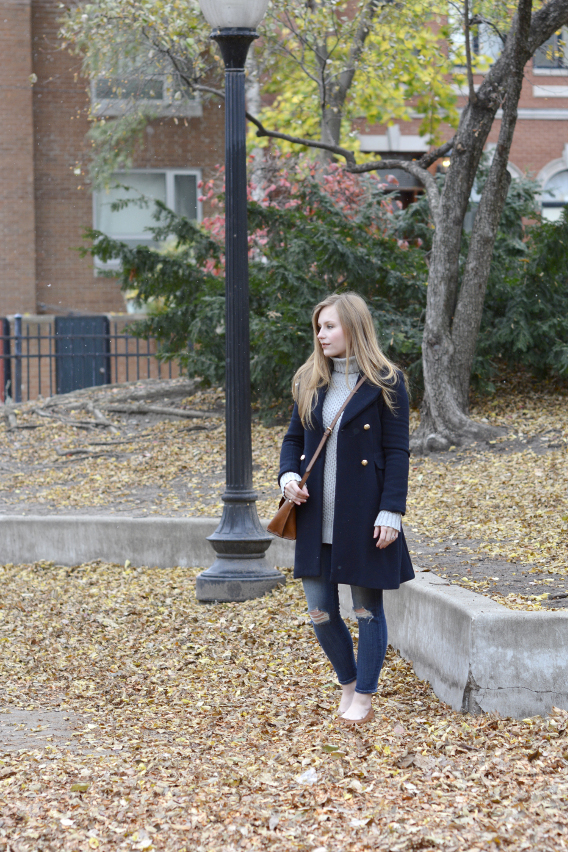 "When I no longer thrill to the first snow of the season, I'll know I'm growing old"
— Lady Bird Johnson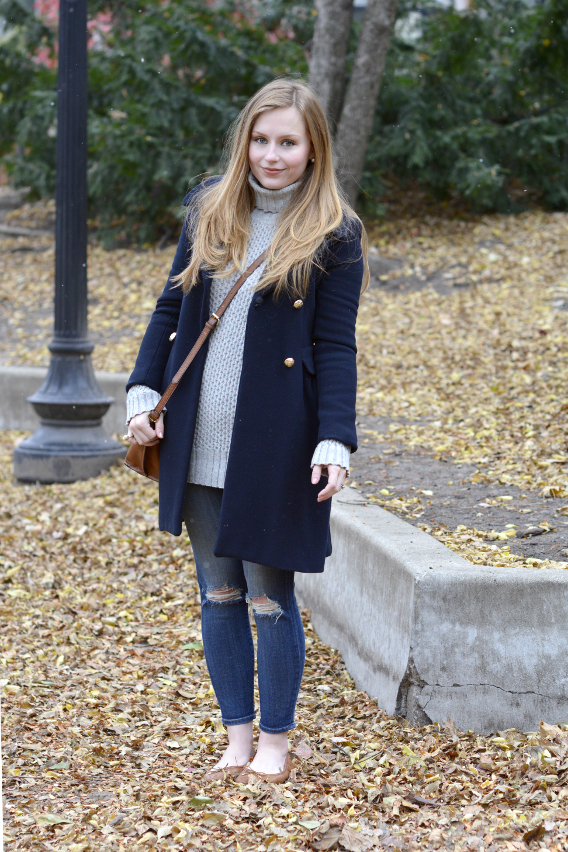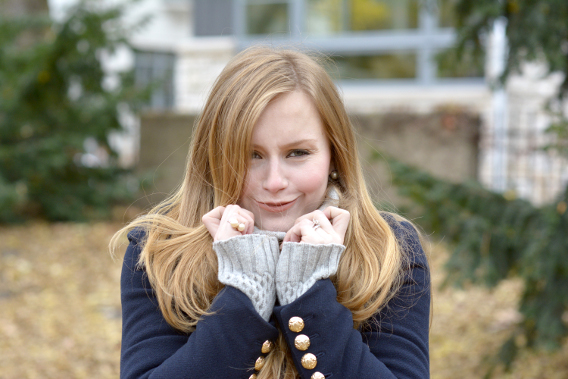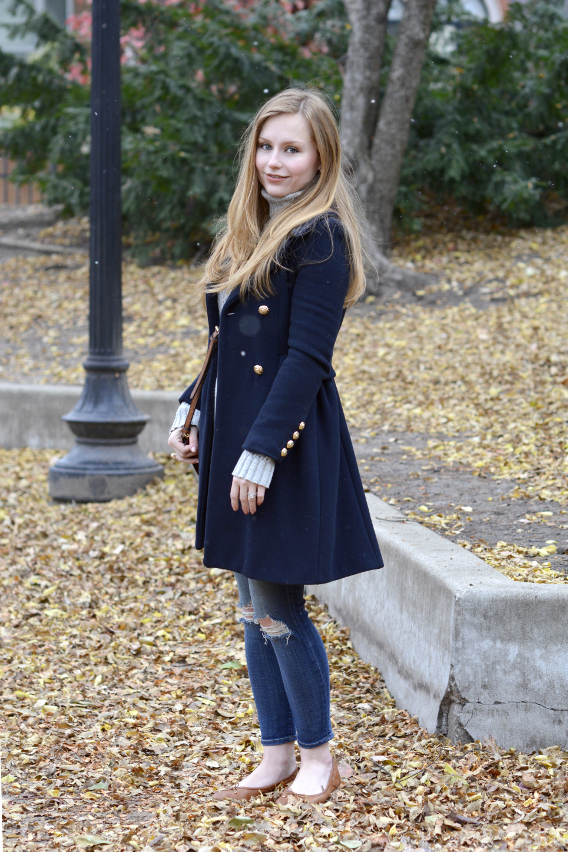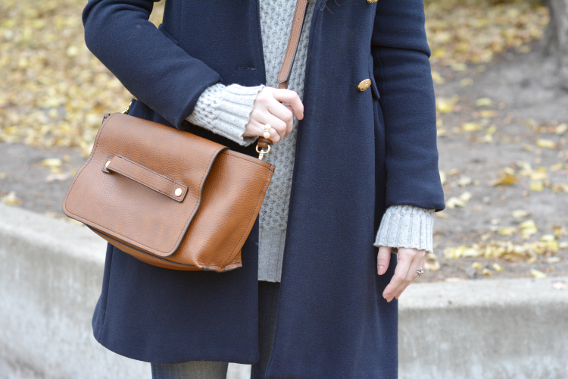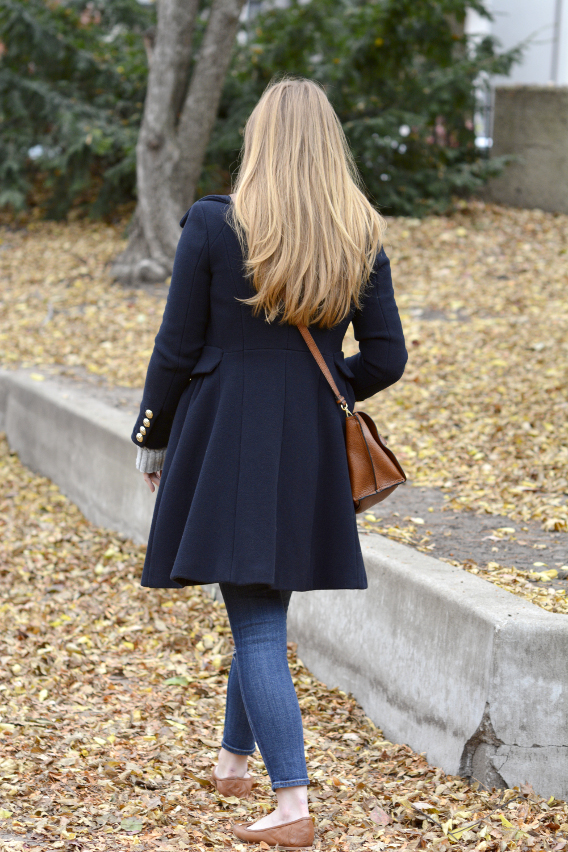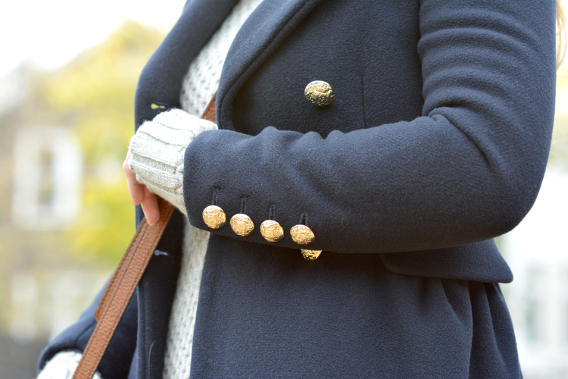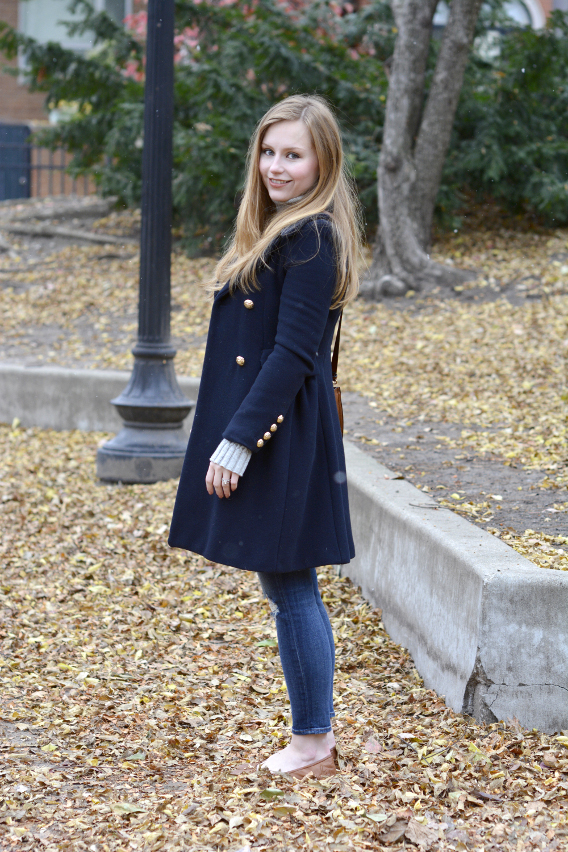 Coat – Zara Double-Breasted Navy Wool (old, similar here)
Sweater – Barbour Grey Jumper (here)
Jeans – J Brand 'Misfit' Crop (here)
Flats – Sam Edelman 'Felicia' (here)
Bag – Zara Crossbody Messenger (here)
Earrings – Tiffany & Co Pearl Studs (here)
Ring – Antique double pearl inherited from my grandmother
How is it that this year it feels like the moment Halloween was over, we went full-fledgingly into the Christmas season? Even the Chicago weather is participating: while out shooting this post, it actually started snowing. I couldn't believe it! Usually we don't get snow until after Thanksgiving so I'm passively resisting my winter boots for as long as I can — quite literally — stand in flats and pumps.
But admittedly, there's something truly magical about the first snow of the season. The quiet snowflakes swirling and dancing in the wind, gently drifting downward… Snow brings a beautiful silence to the usually noisy city, dampening out the sounds of the el trains and buses and leaving you in an almost eerie quiet. And in a matter of hours it can transform even the most familiar of places into a new world, blanketed in glistening snowflakes. While none of the snow we have had recently has stuck, I look forward to the first morning I wake-up to see our street covered in a snowy white veil. At least until I have to go and dig our car out of it!
Thanks to my dear Katharine for shooting these (see her post from the same shoot here)!