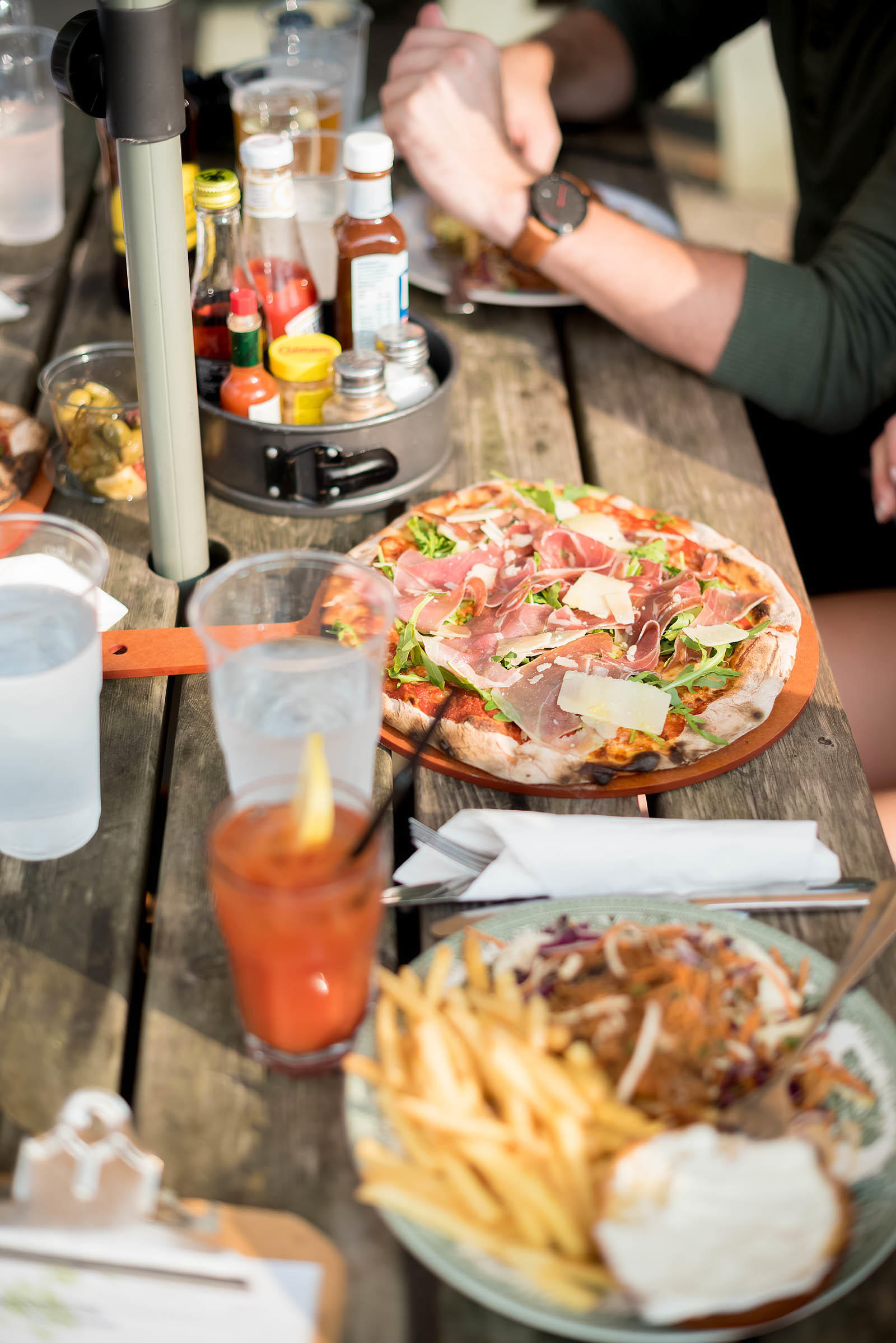 The very first time Hubby and I travelled to London together in August 2011, we were lucky enough to come across the Serpentine Bar & Kitchen.
Perched on the water's edge of the Serpentine Lake, snuggled in the heart of one of London's most magnificent parks (Hyde Park), it's a delicious place to kick up your feet and relax with a Pimm's Cup after a long day of walking.
It's touristy — yes.
It's not inexpensive — yes.
And it's usually incredibly crowded — yes. At least when the weather is nice.
But it just so happens to be where Hubby and I tried and fell in love with our very first Pimm's Cups back in 2011 so it's become a very nostalgic place for the two of us. So naturally it was one of the first places we wanted to go when we arrived again back in September after a 5 year hiatus!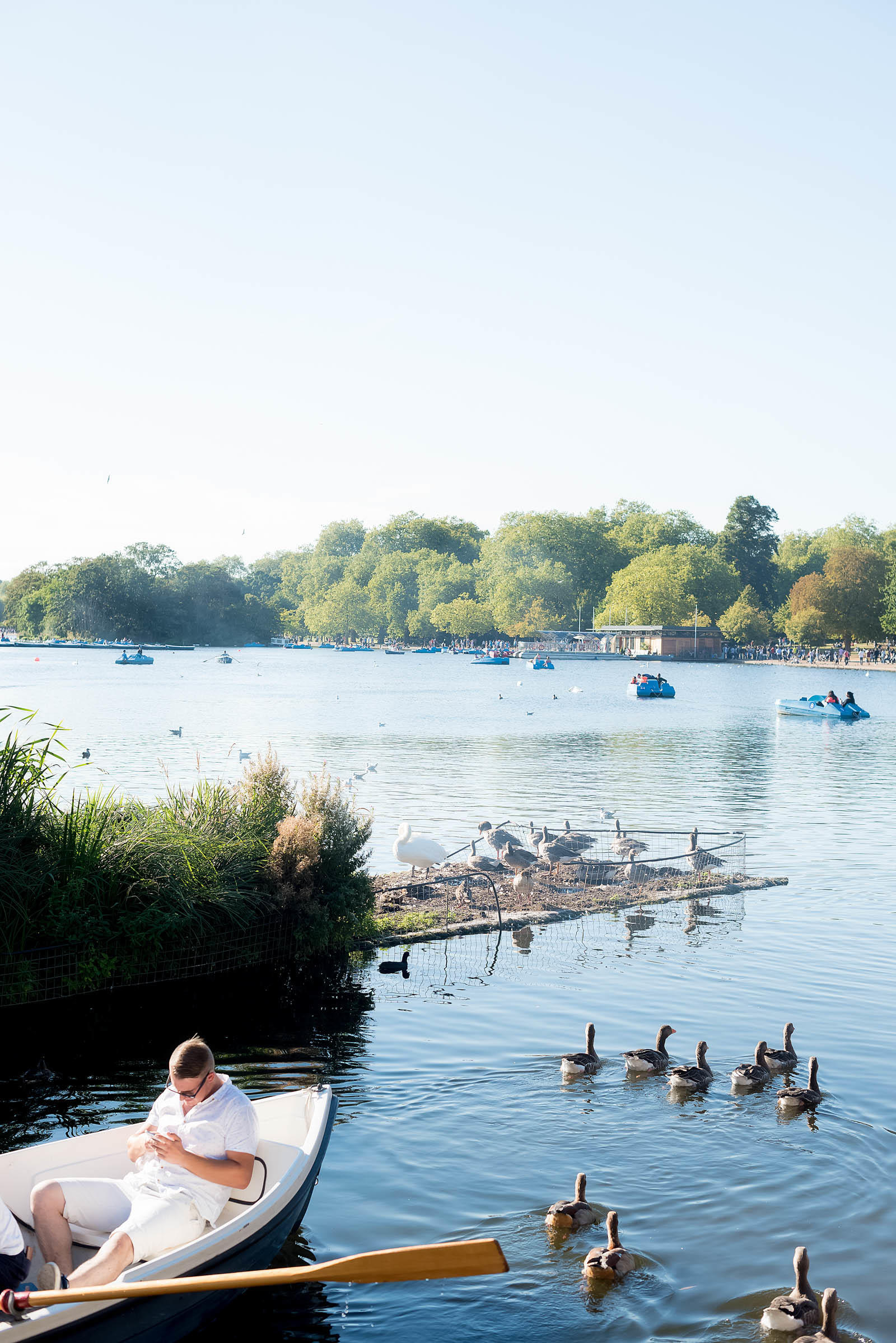 First things first, you really can't beat the view.
If you're ever visiting London during the warmer months, it's an absolute must see — even if you don't stay to eat at the Serpentine (you can always grab a scoop of ice cream instead!).
The people-watching is incredible! Rowboats fill the lake and families and people of all kinds gather around. It's truly a little (slightly chaotic) oasis in the middle of such a beautiful, tranquil park.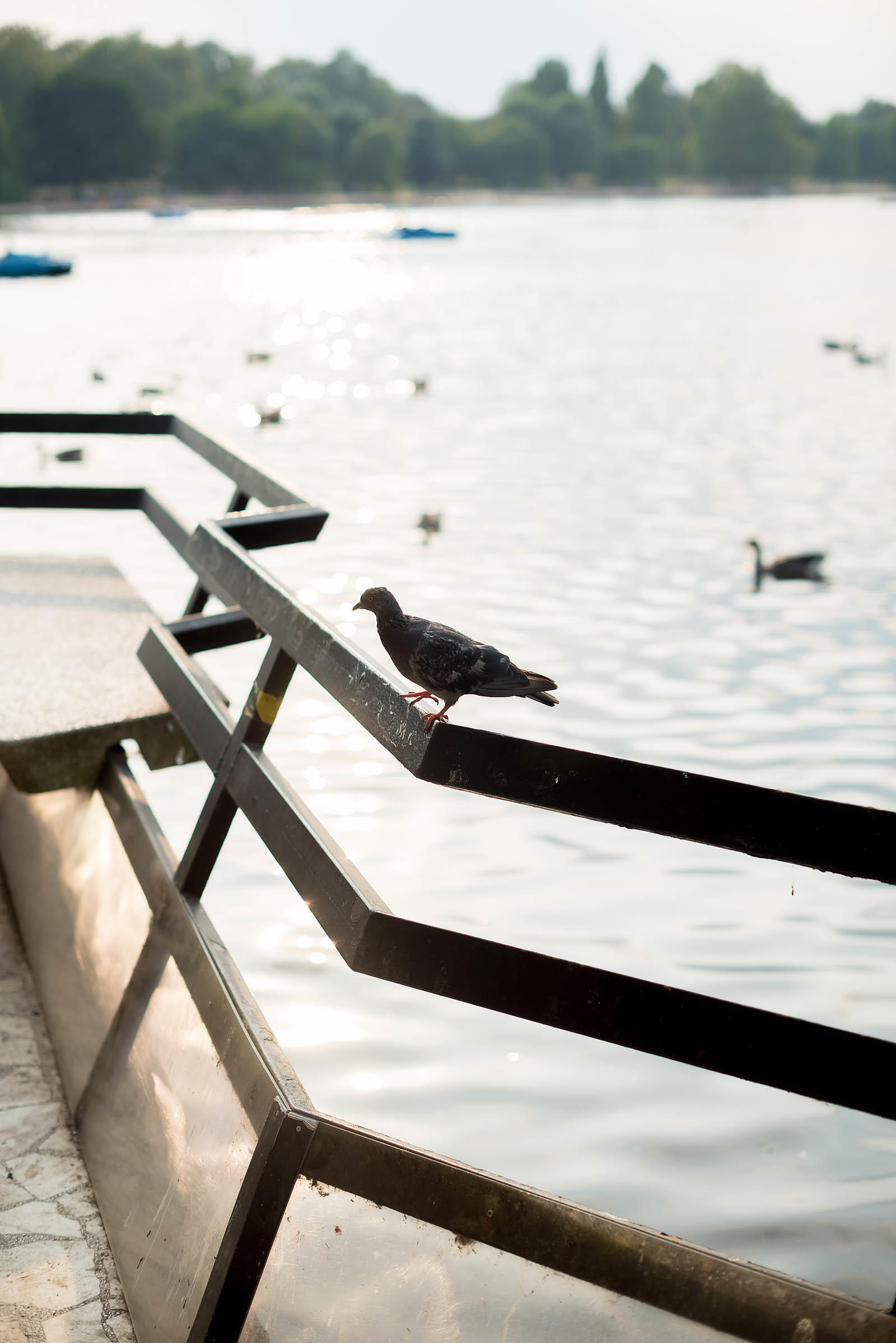 All sorts of creatures congregate around, like pigeons…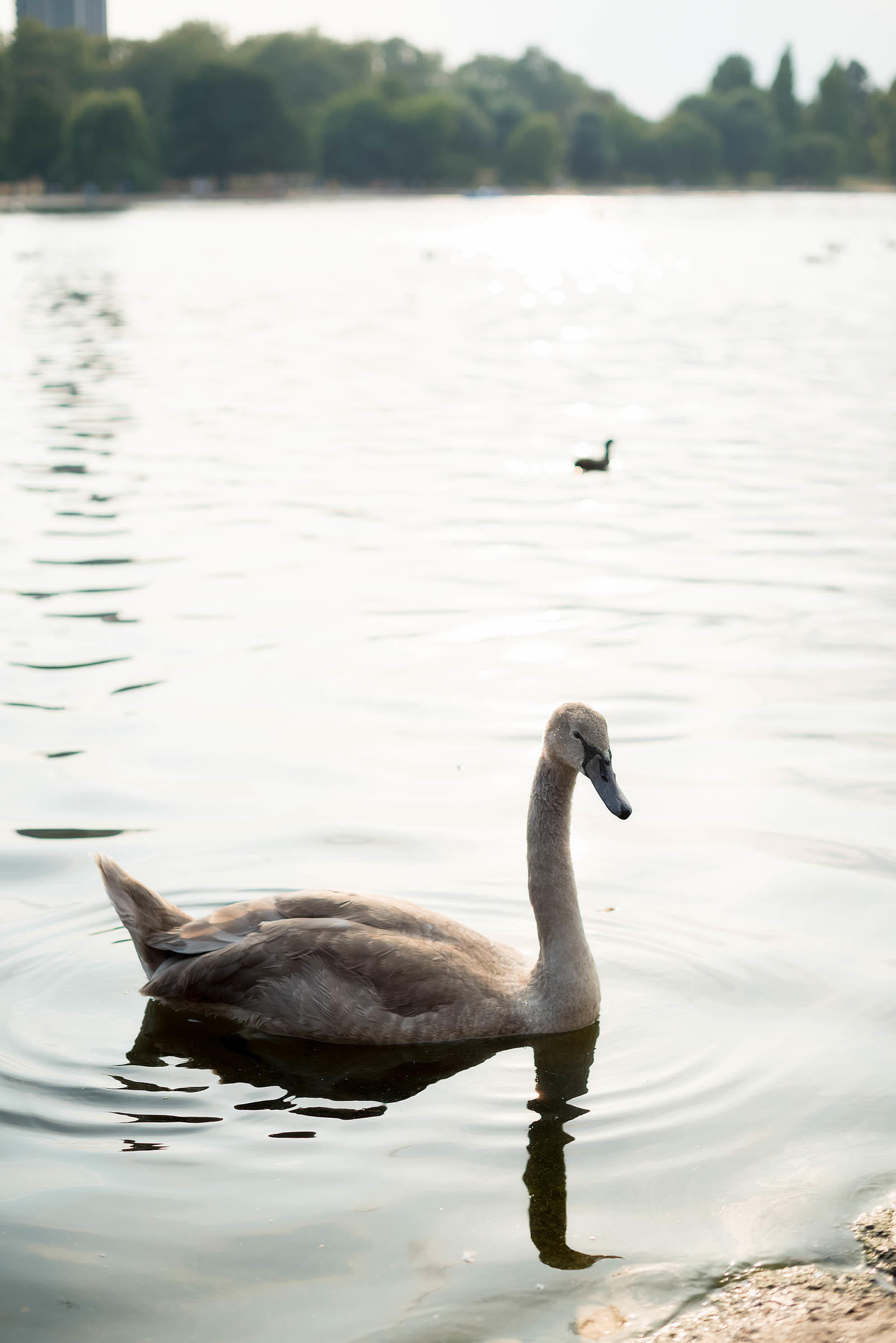 Swans…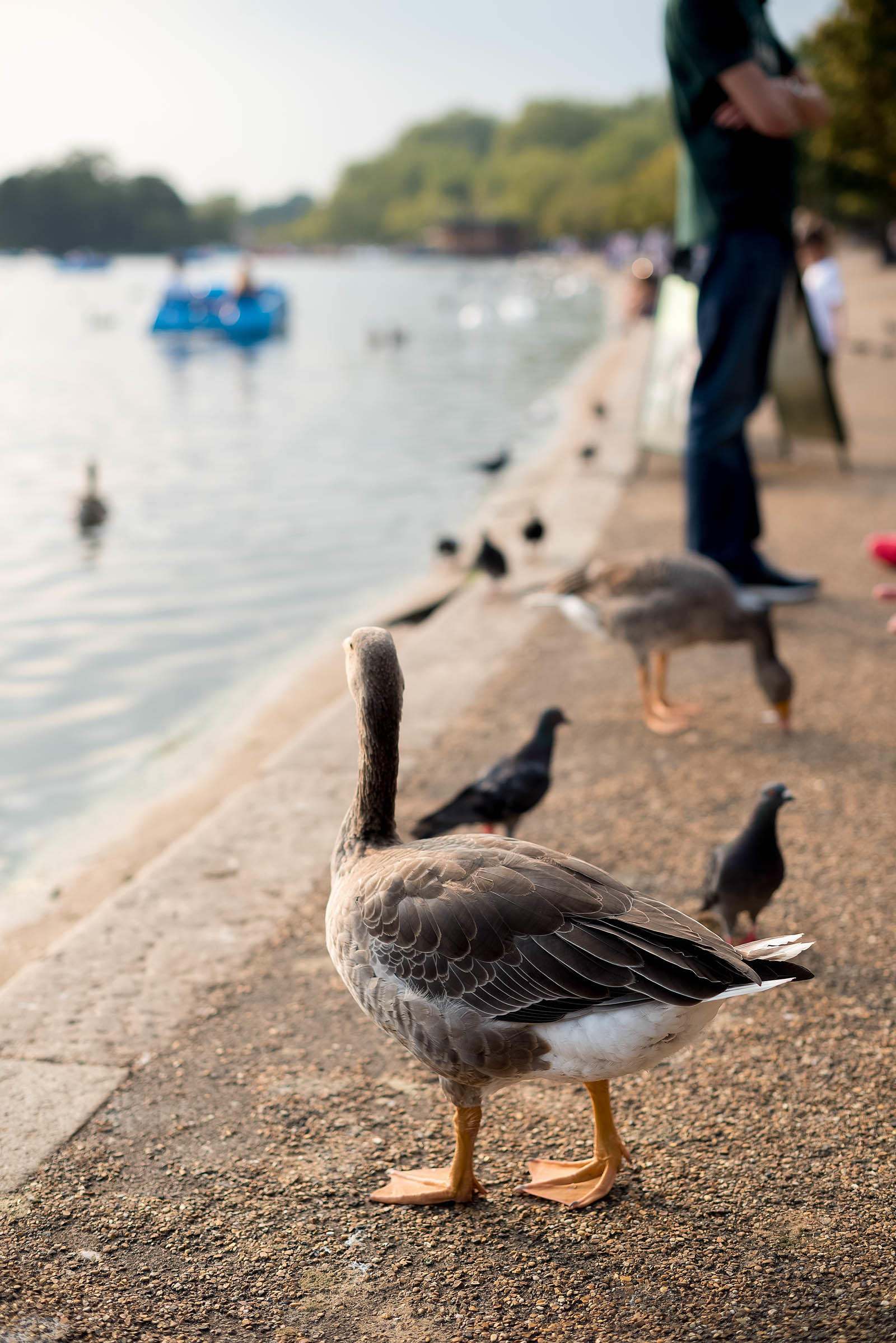 and Ducks.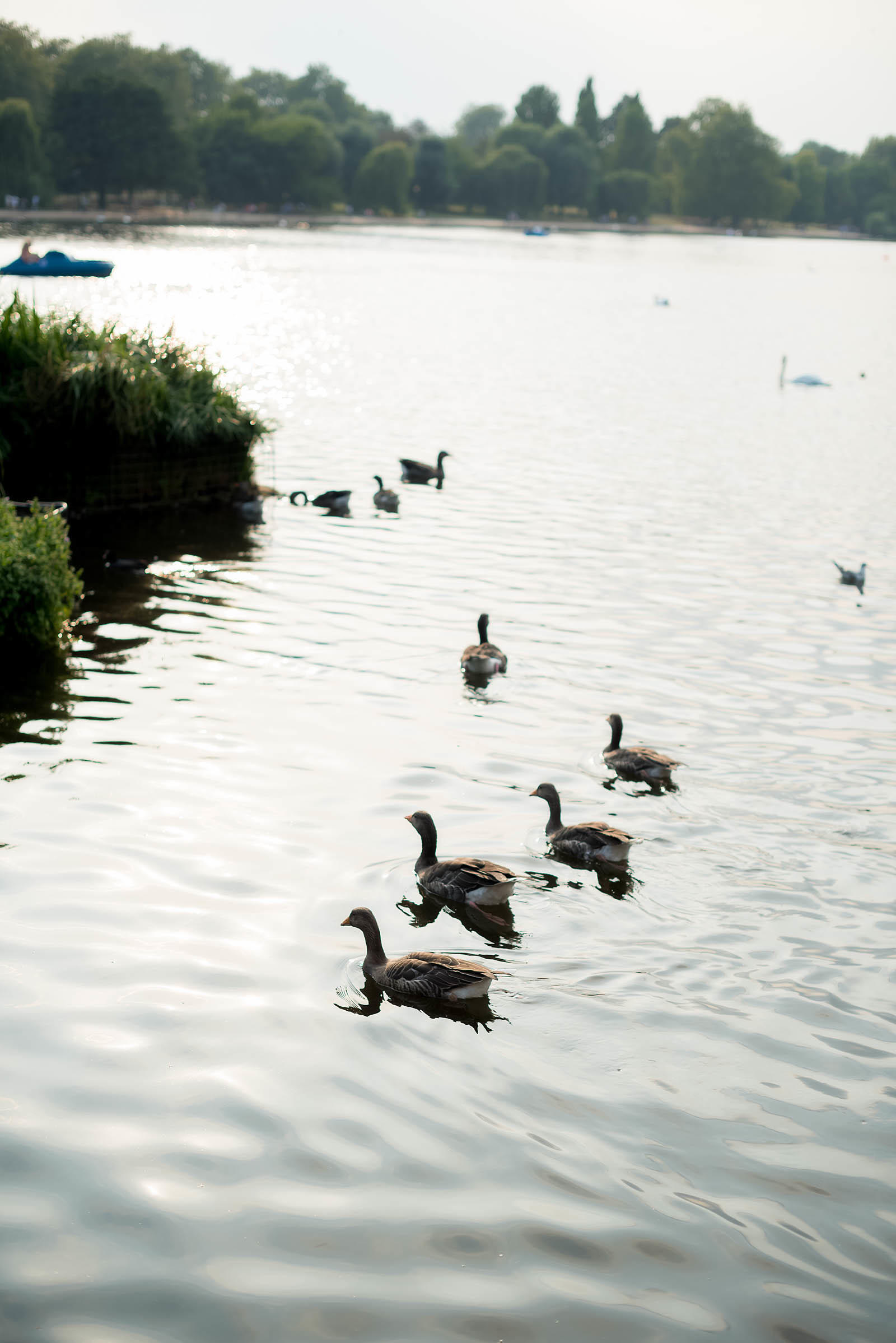 It's so much fun to just sit back and watch all the nature around you.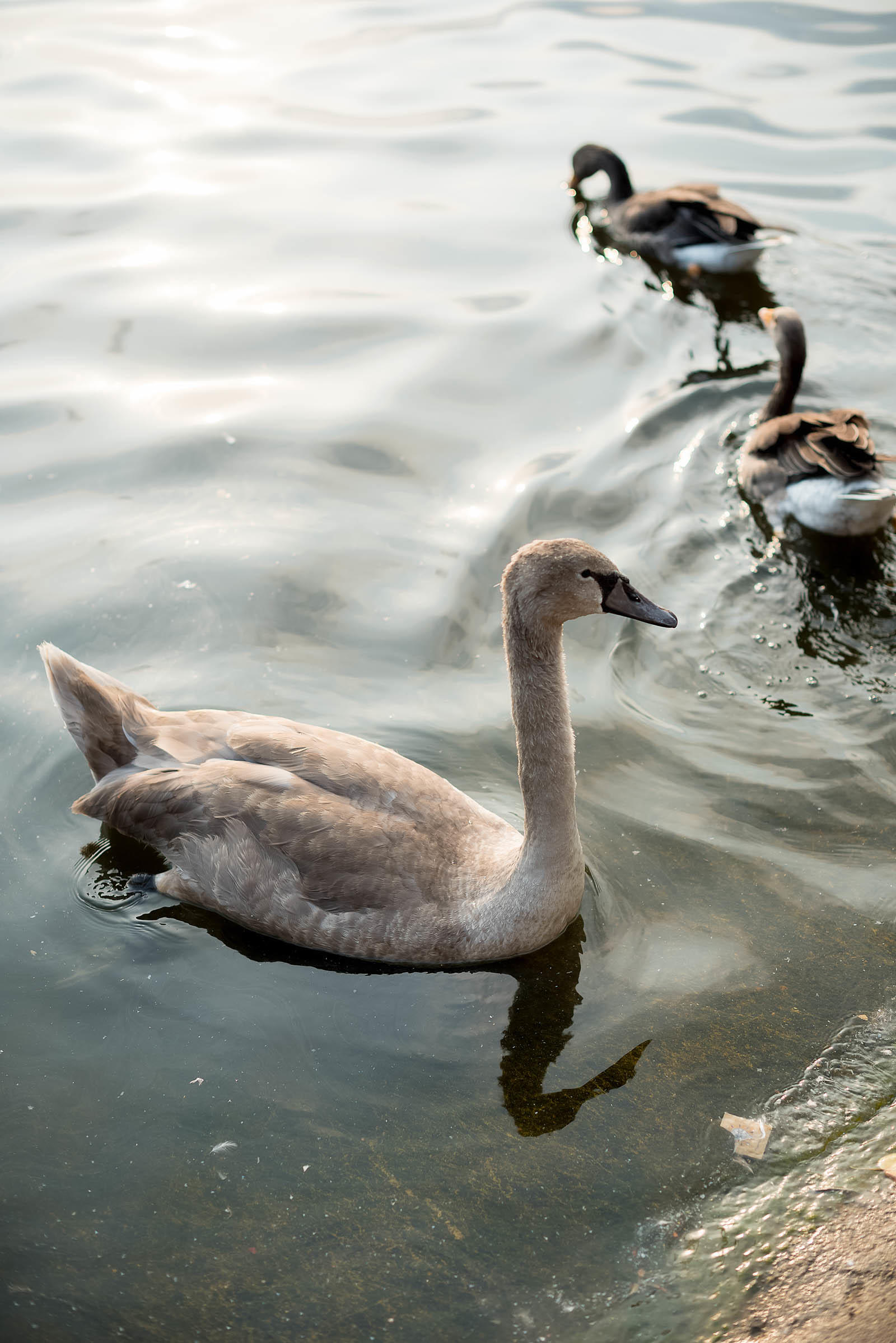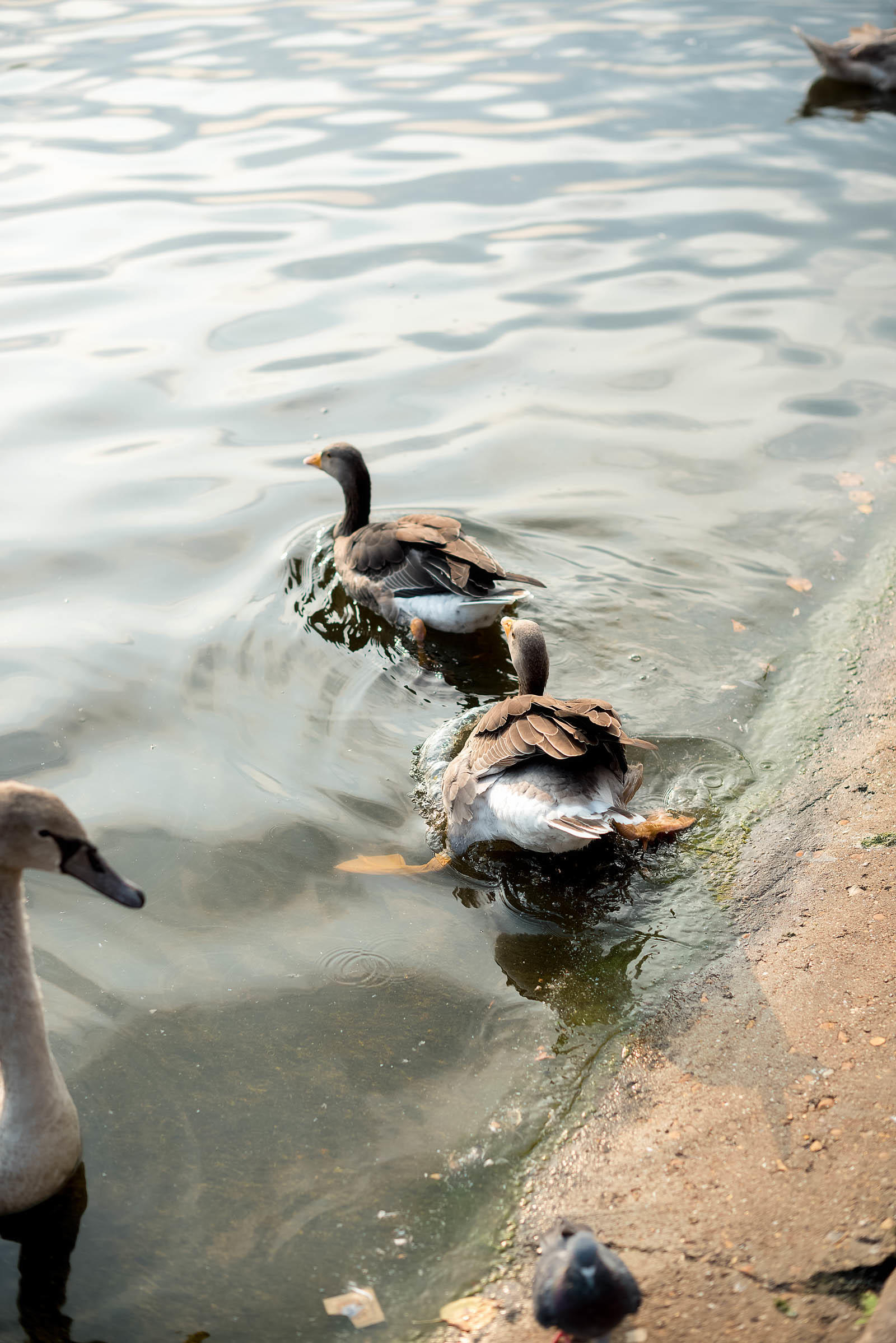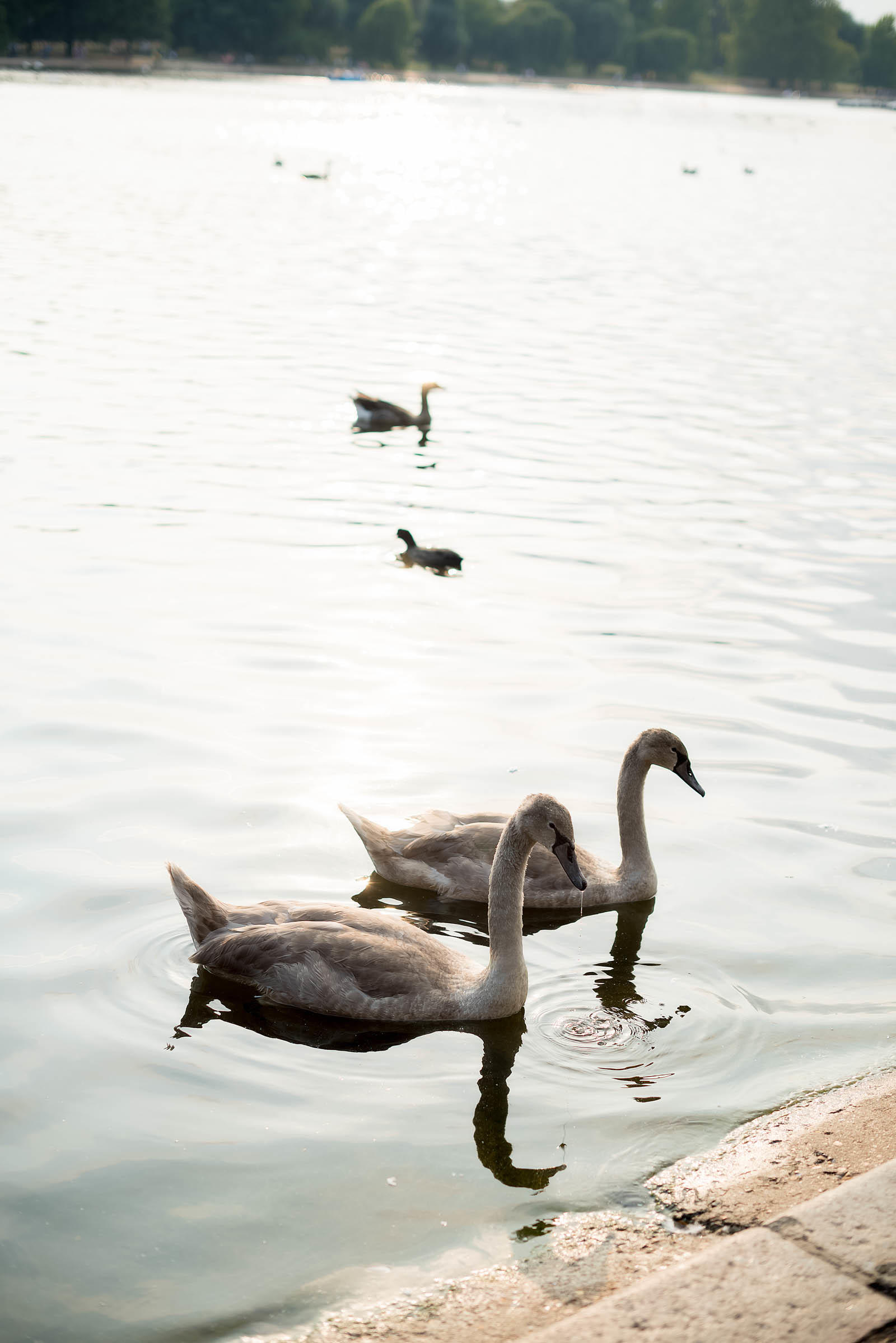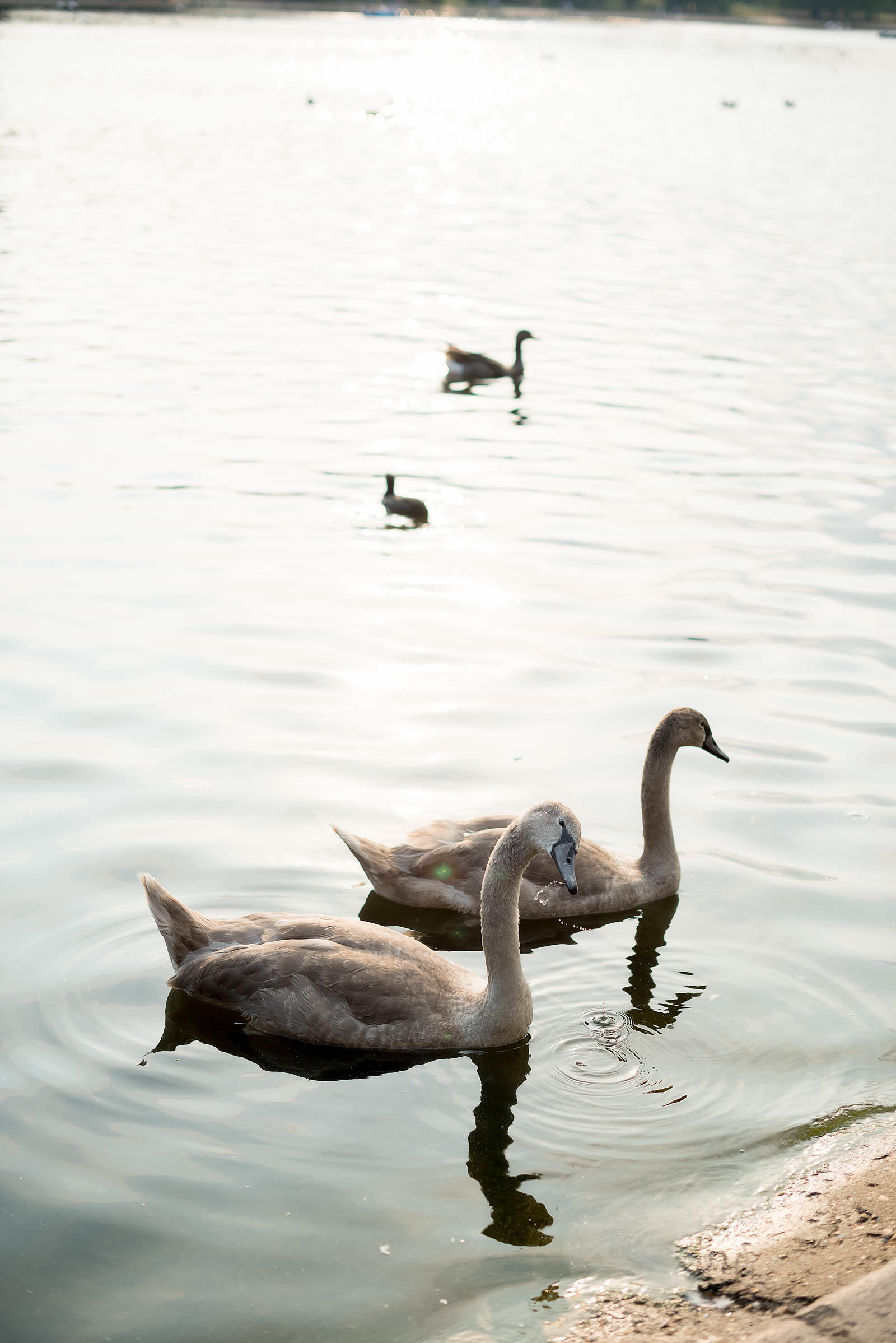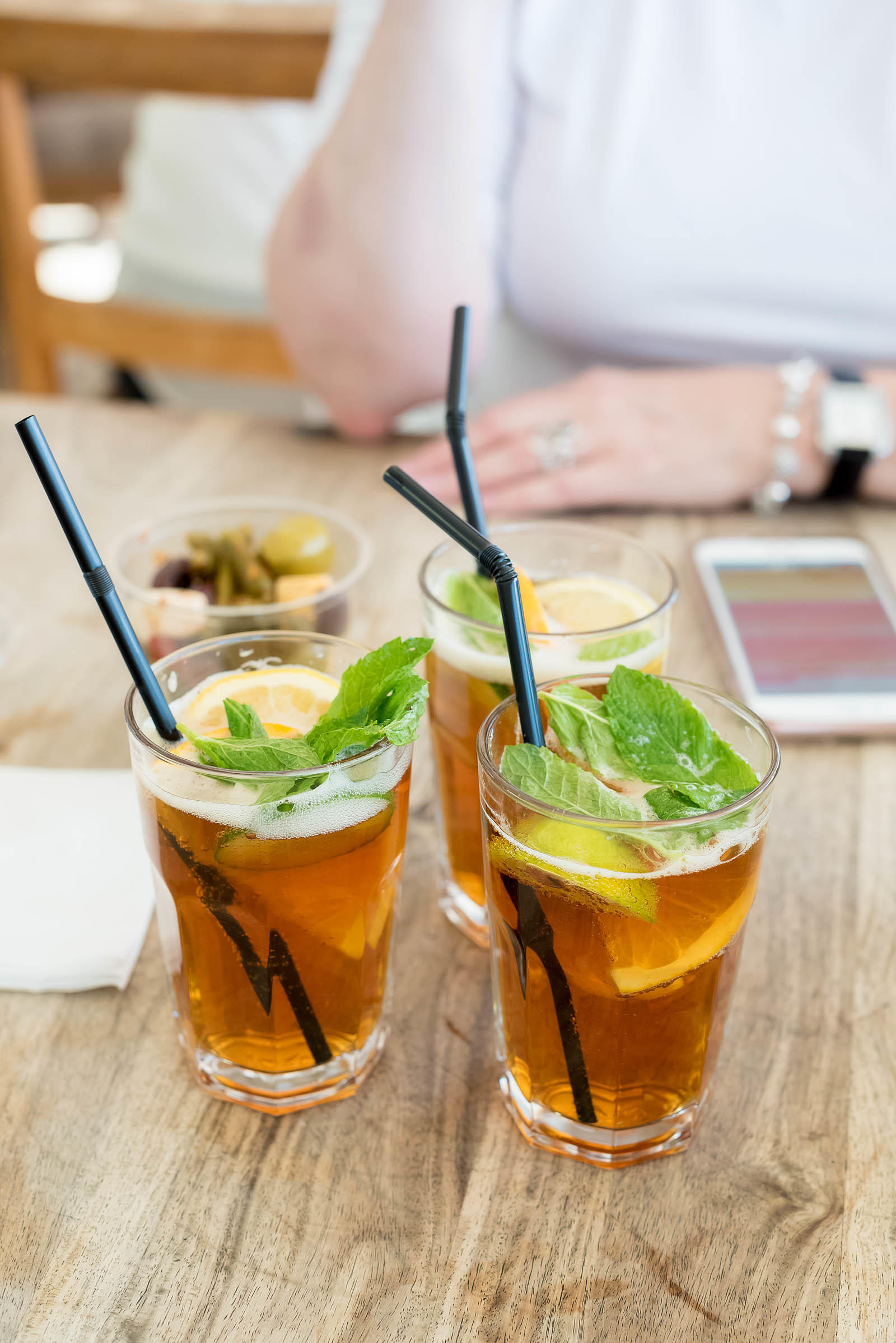 But we aren't here to talk JUST about wildlife and tourists — we want to talk about the FOOD too!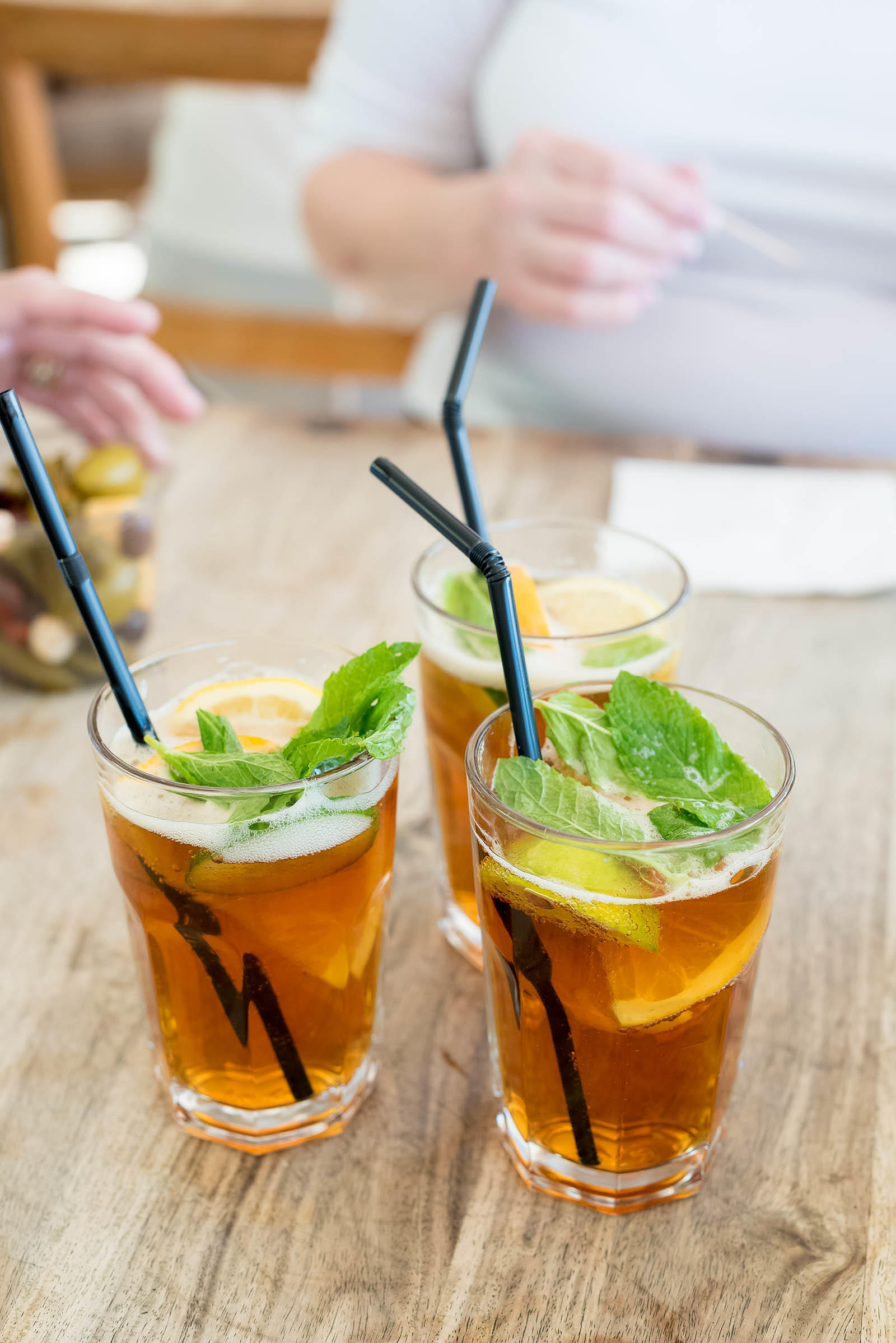 First, you must start out with a Pimm's Cup — a super refreshing, oh-so-British libation that feels like the marriage of an Arnold Palmer with a Mojito.
It's the perfect afternoon al fresco cocktail!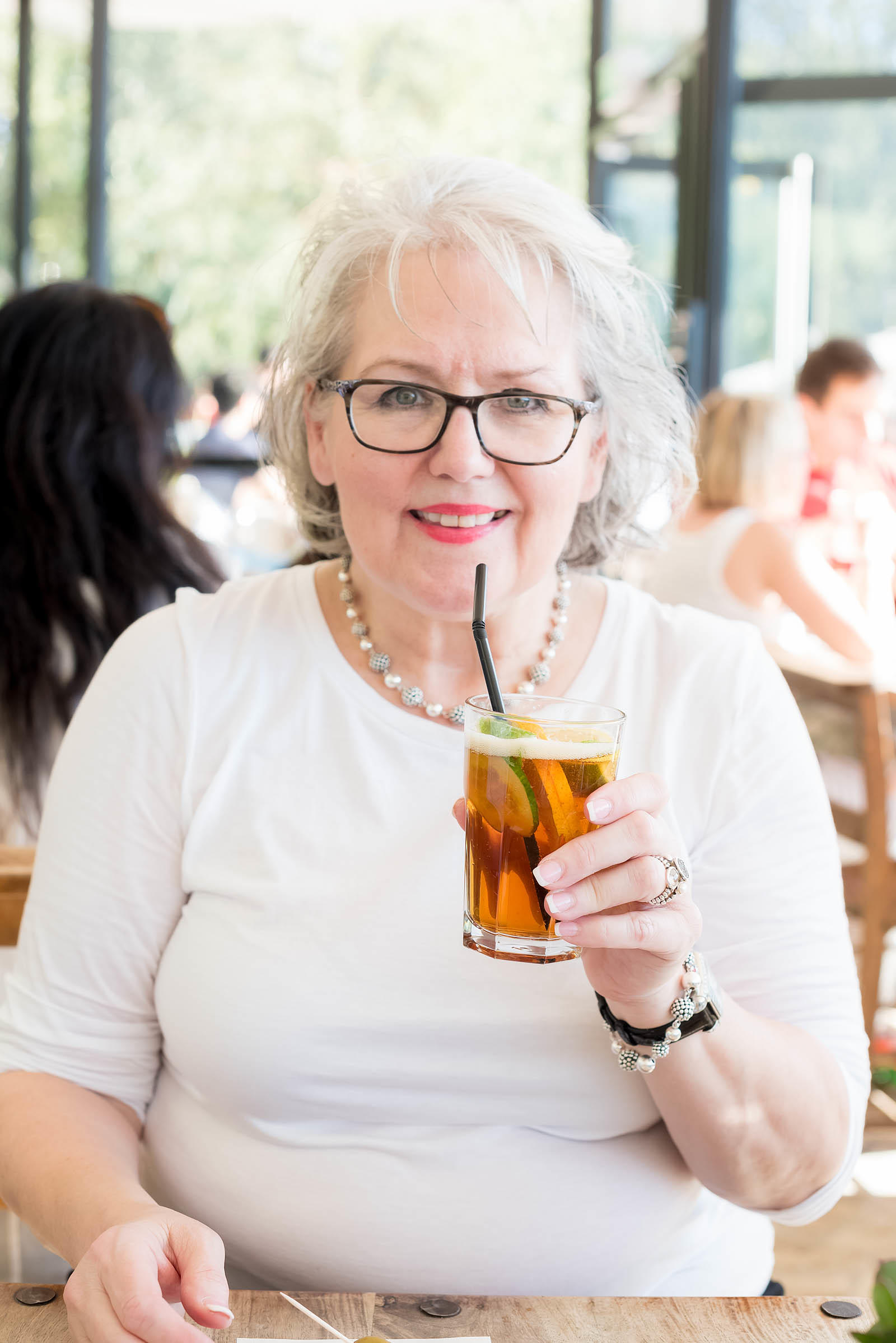 My Mom had her very first EVER here, just like Hubby and I had five years before.
She absolutely LOVED it!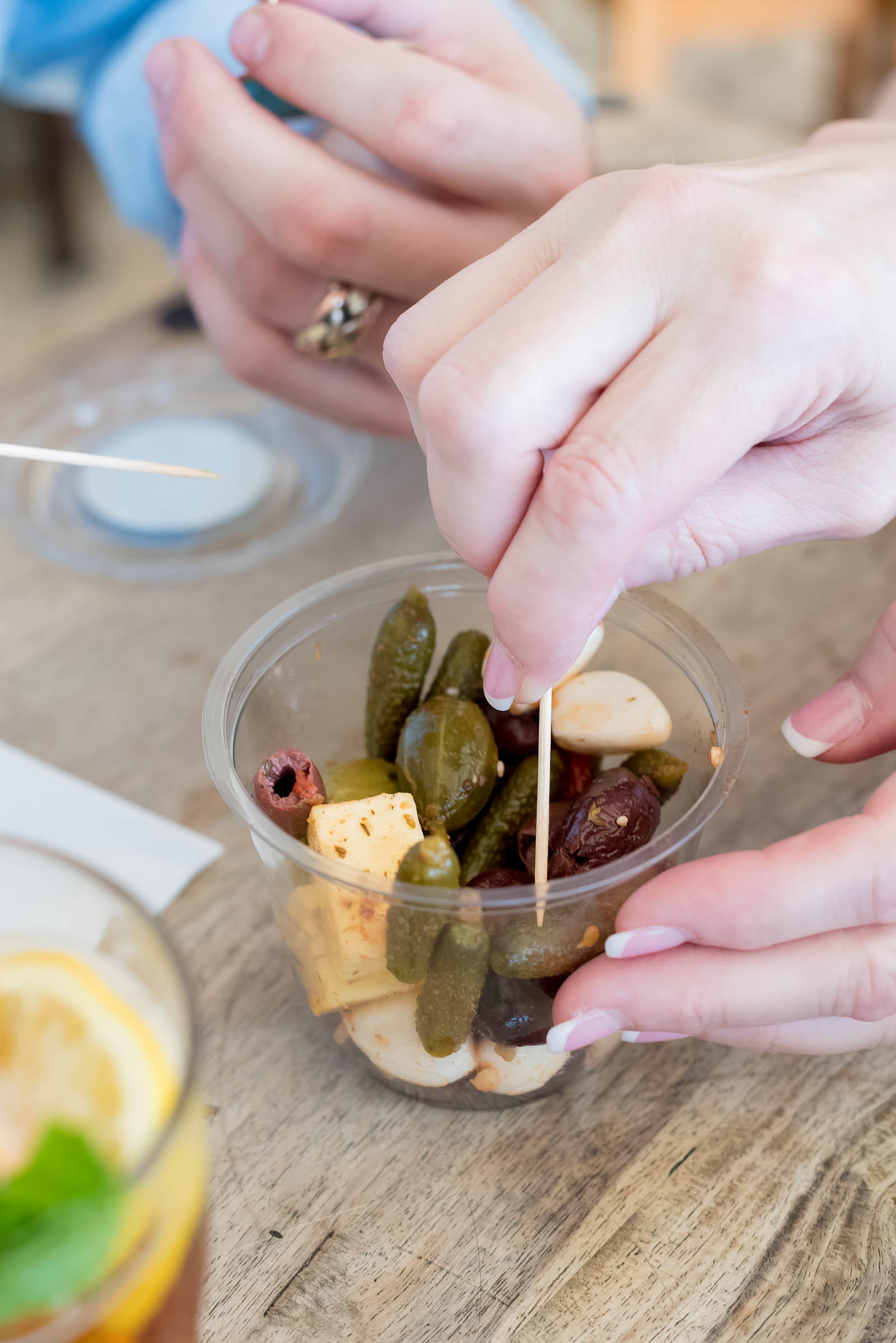 Then I always suggest starting out with the Serpentine's antipasti cup of pickles, olives, and cheeses.
It never hurts to have something to nibble on while you wait for your food to arrive!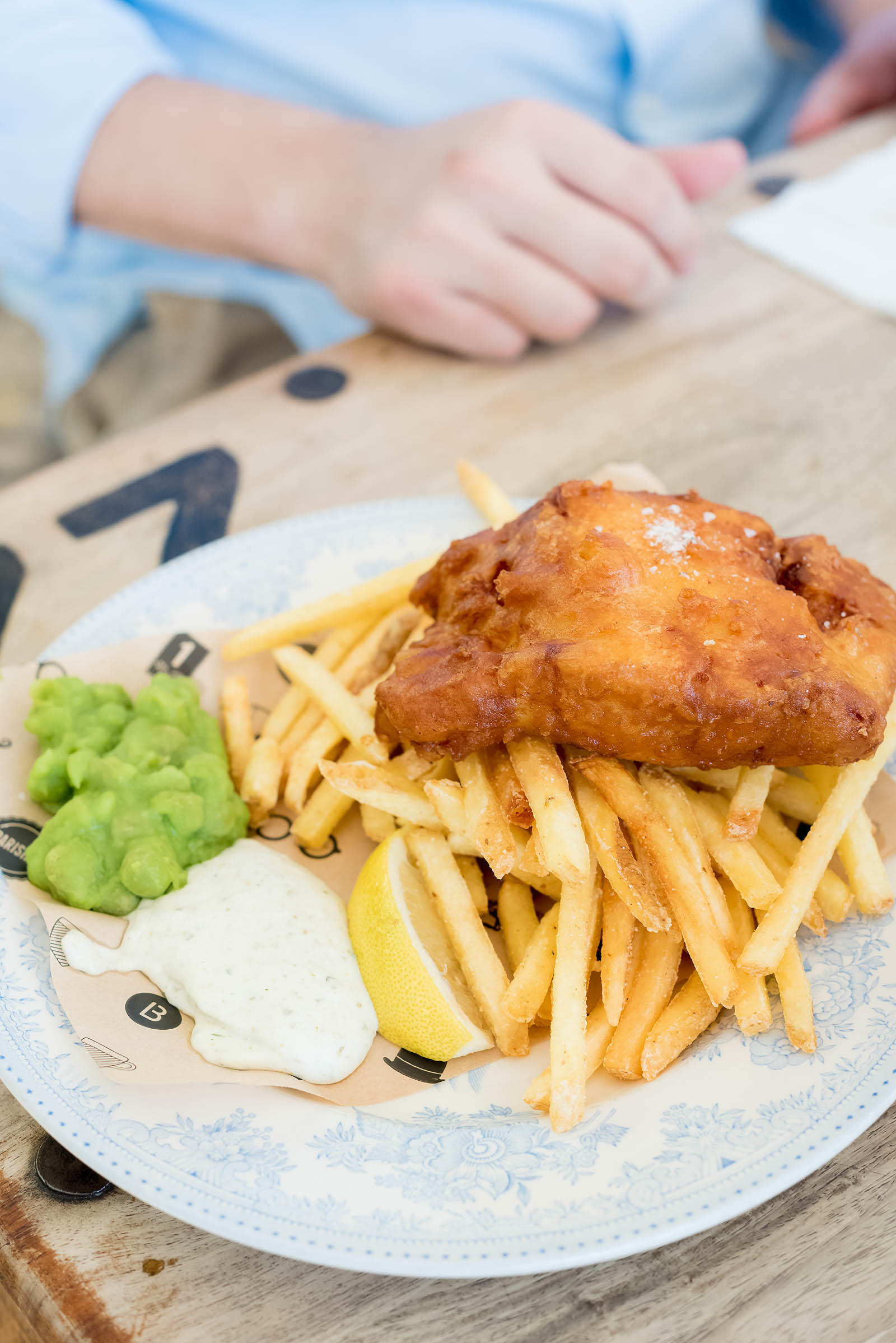 On our first visit, Hubby and I decided to share a large serving of fish and chips.
Which made for a pretty delicious presentation:

There's really nothing like a perfectly executed fish and chips, is there? It's yet another quintessential British meal I never tire of.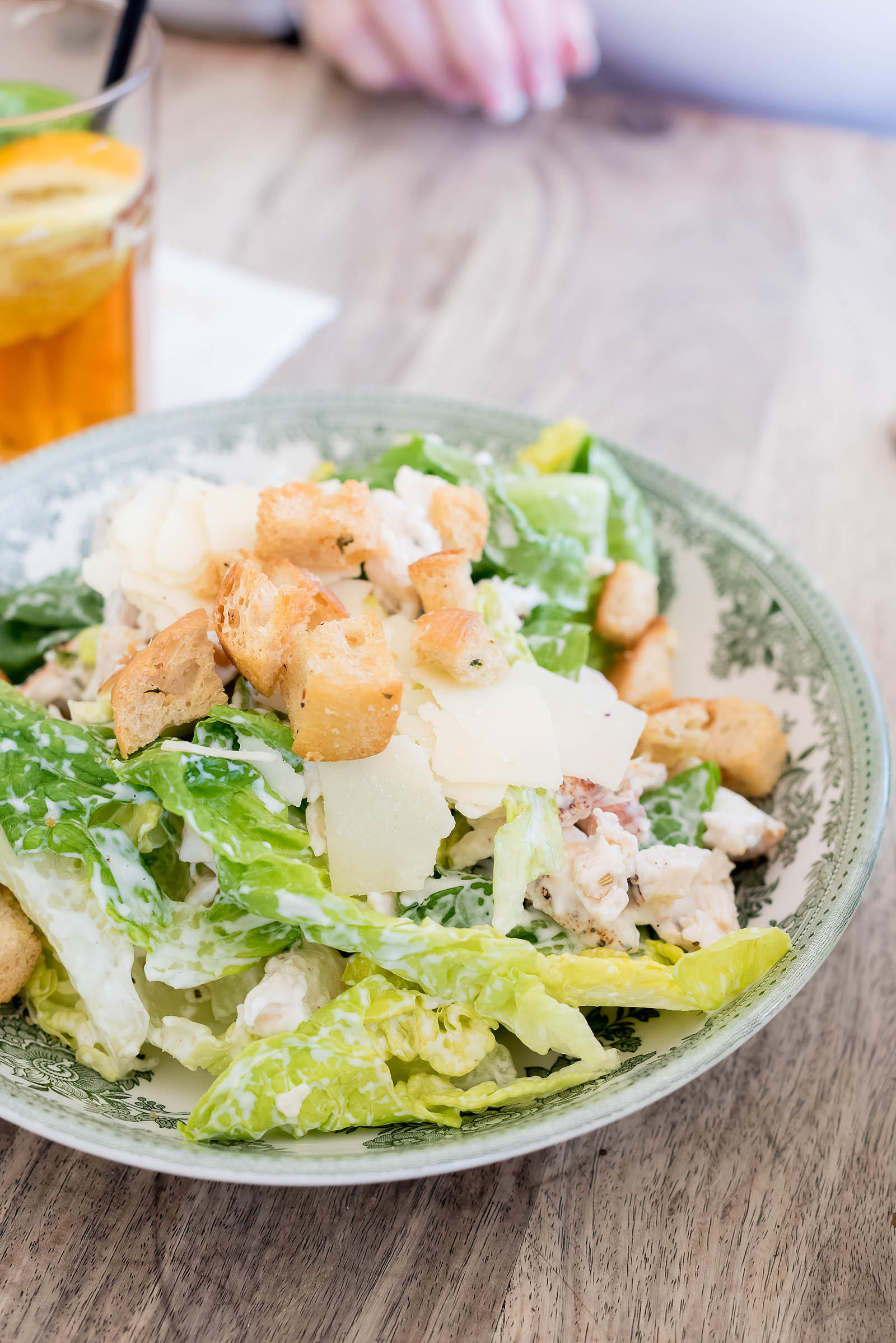 My Mom tried the Chicken Caesar which was refreshing and creamy in all the September heat.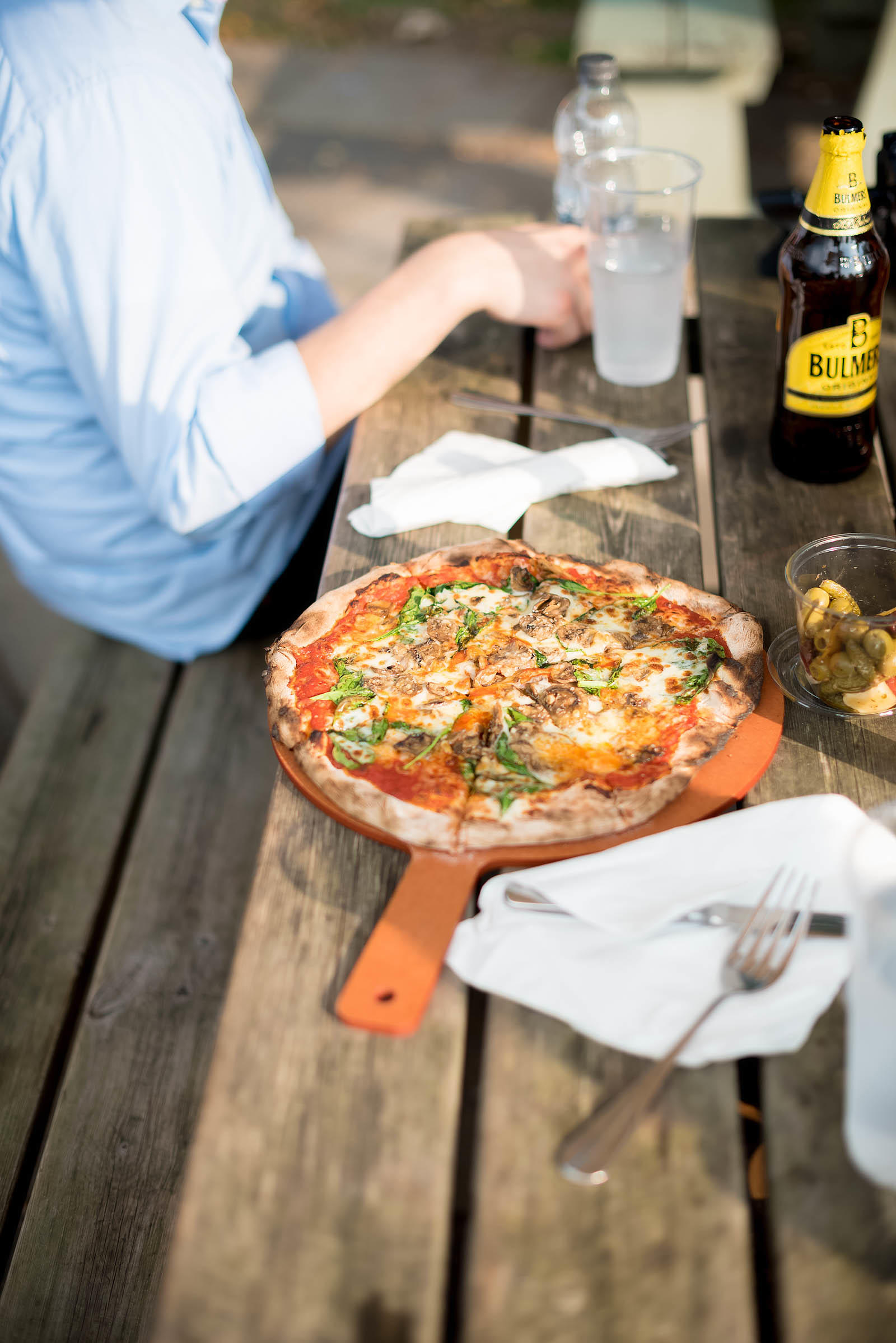 Later in the week on my sister's birthday, we stopped here for an afternoon meal after a day spent exploring Hyde Park.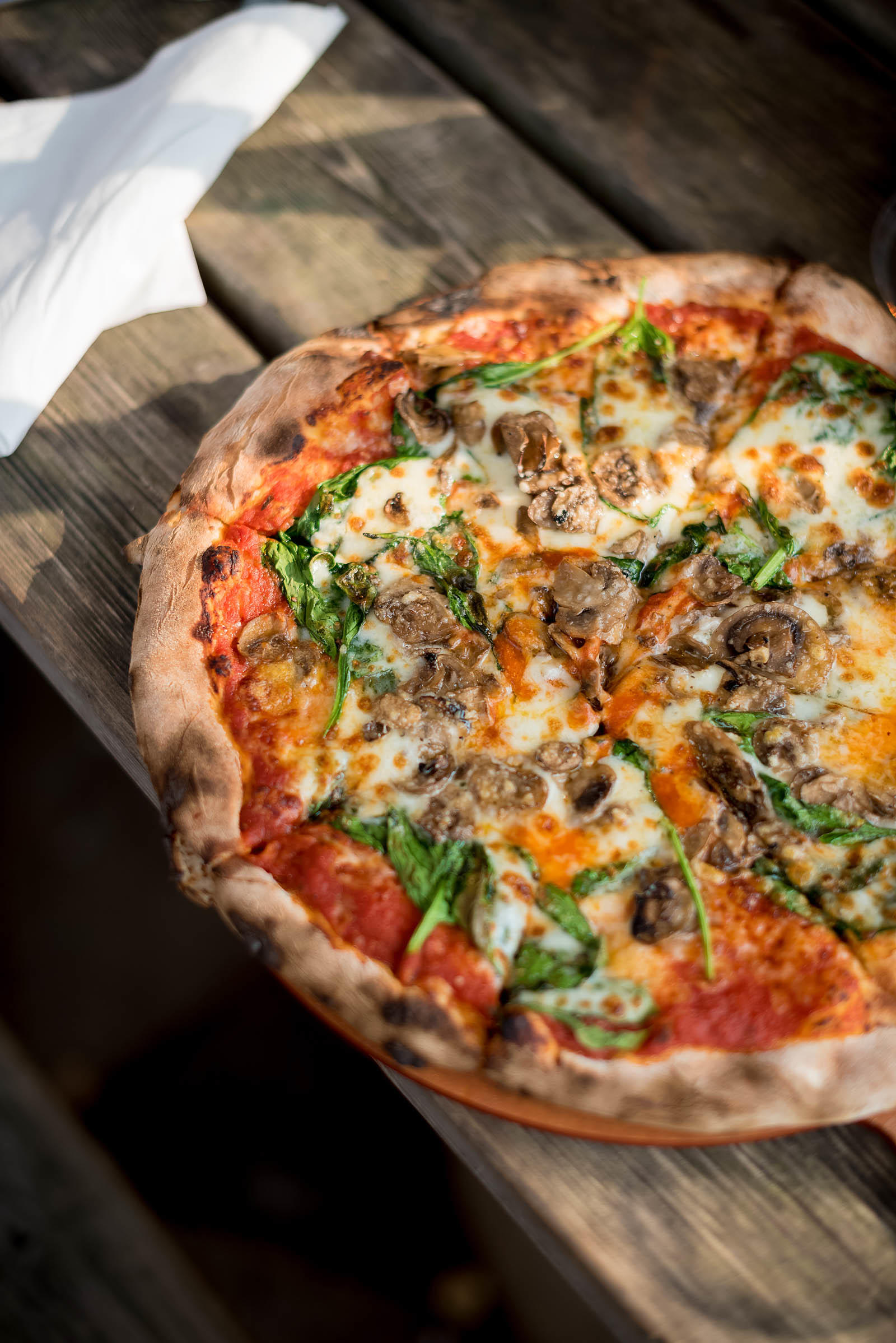 And we FINALLY ordered some of the Serpentine's pizzas! Something I've been wanting to do ever since my first visit in 2011.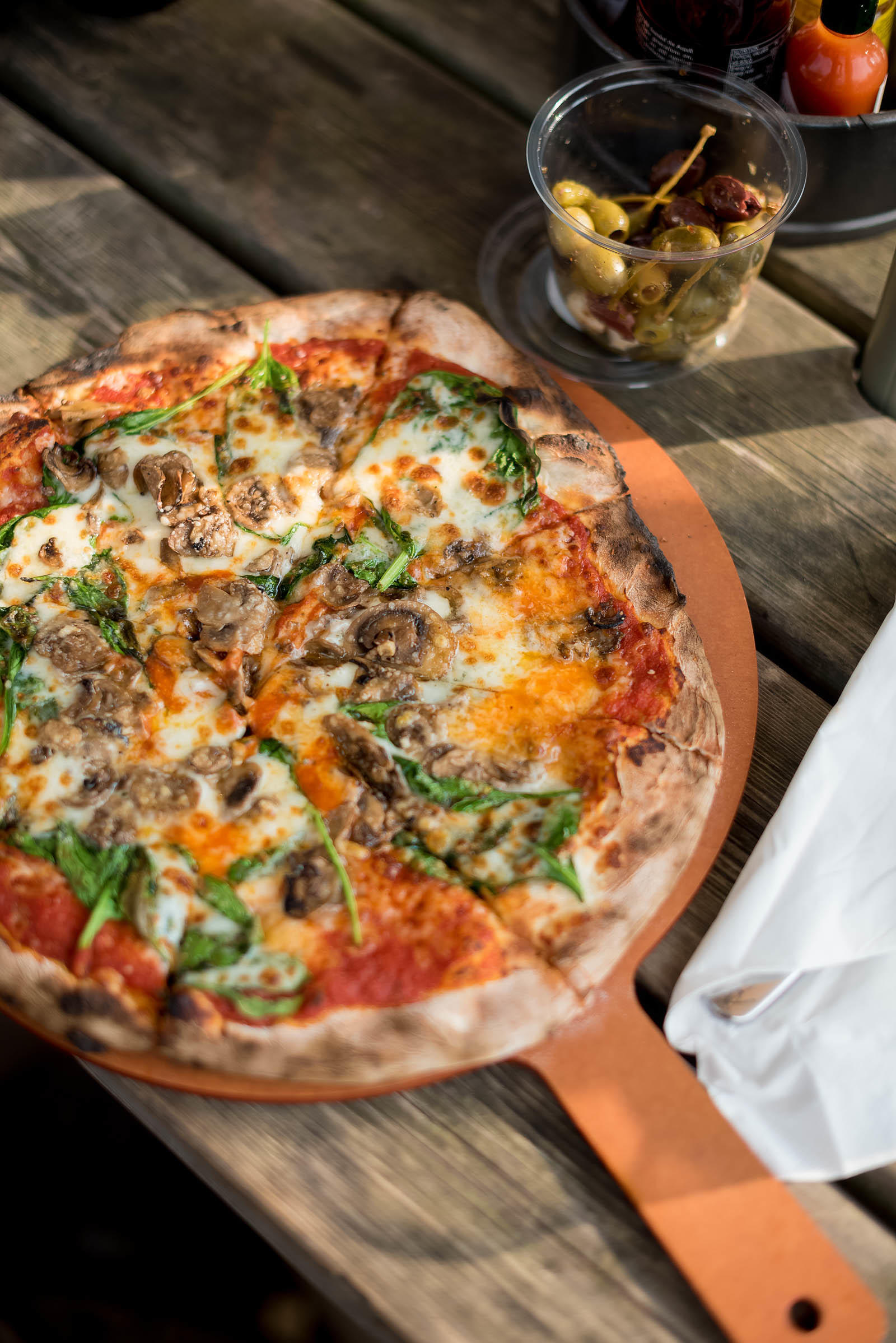 Which, let me tell you, did NOT disappoint.
They were, in a word, divine. Especially this Funghi Pizza of garlic mushroom, baby spinach, tomato sauce, mozzarella and parmesan that Hubby and I split.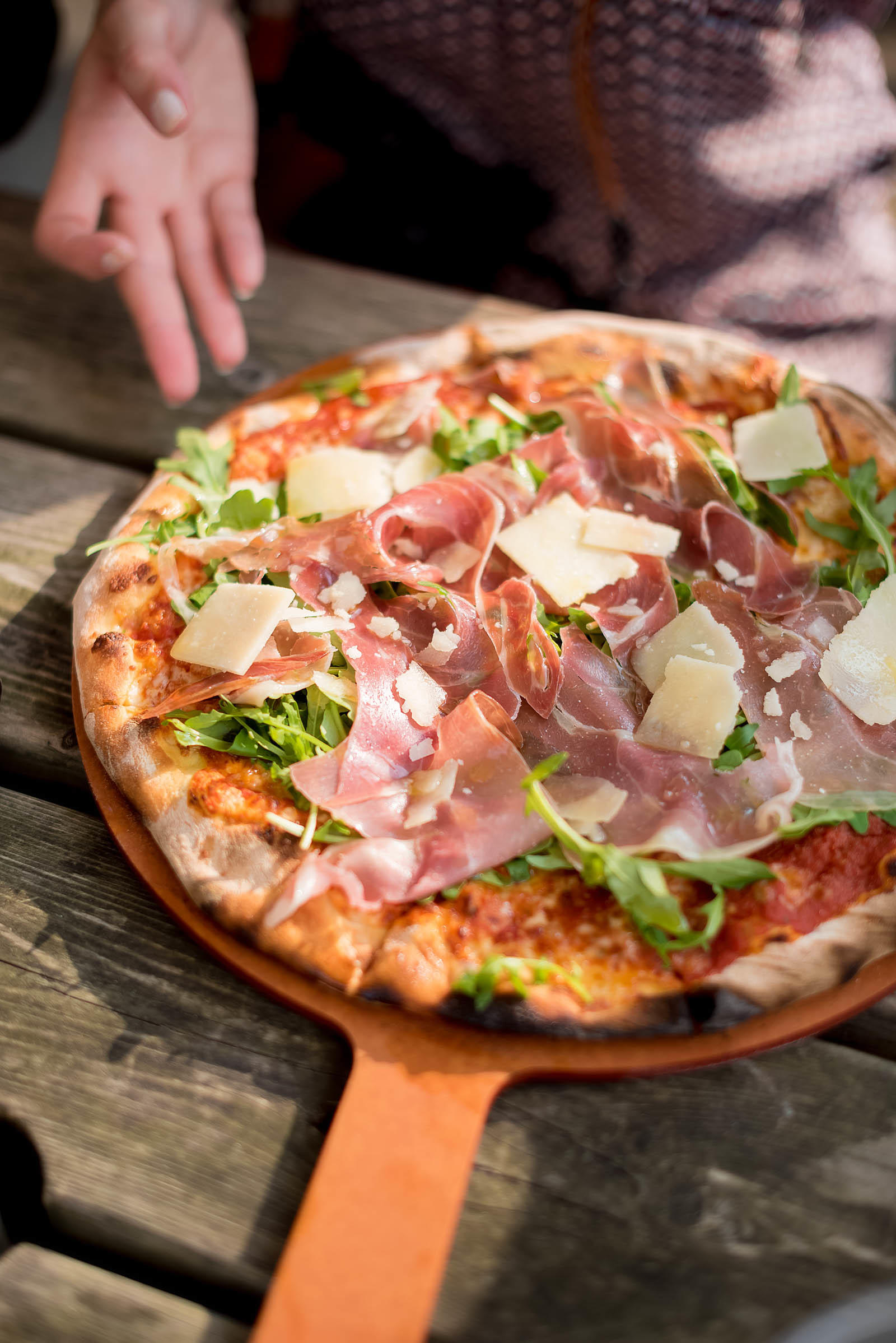 While my sister fell head over heels for her Diavola Pizza of picante pork salami, tomato sauce, roquito peppers and mozzarella.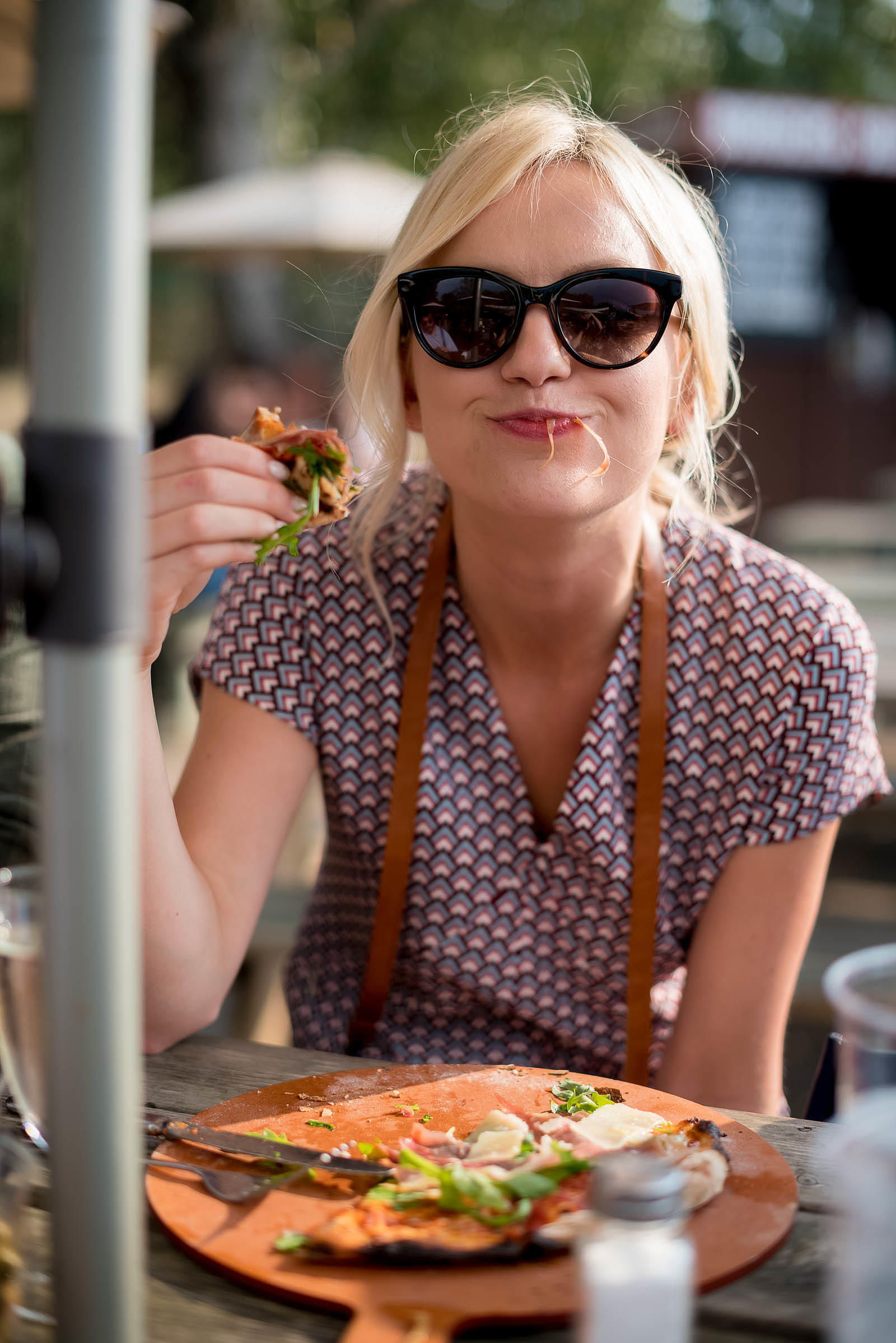 And promptly demolished hers like the true lady she is.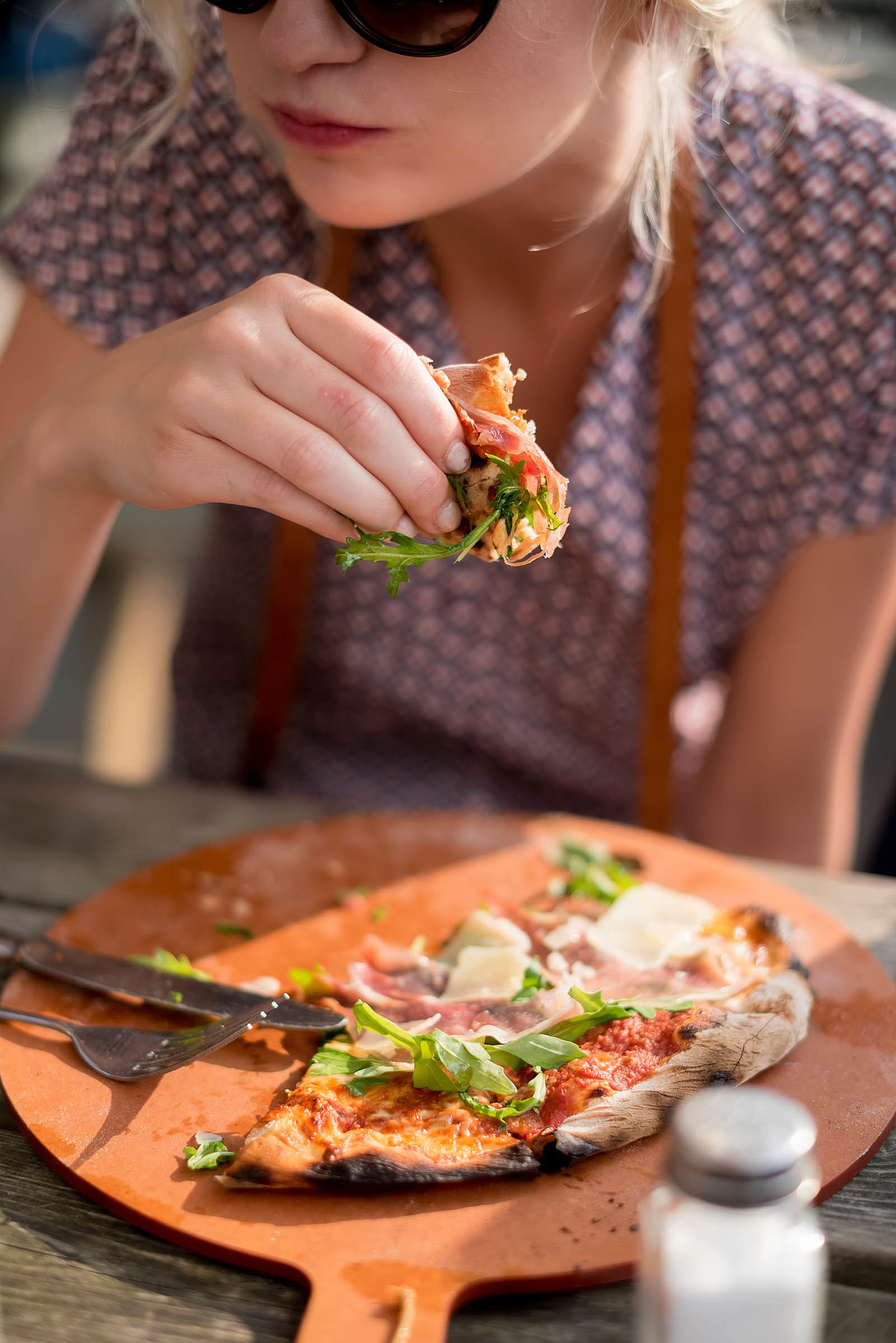 While generally I try to always visit new places whenever I travel, every now and then you find something so wonderful and delicious, you can't help but return over and over again at every opportunity because it's just THAT good.
While it may be crowded, touristy, and somewhat unoriginal, I always find myself returning for an al fresco meal at the Serpentine every time I visit London.
If only to drink a Pimm's Cup and people-watch in the heart of one of London's most famous parks!
And to order that delicious pizza, of course…