Earlier this month I packed up my bags and headed south to Florida with my sister Em to visit our grandmother and celebrate her birthday! The views from the plane were pretty spectacular that morning.
And the landing in over Tampa Bay was even prettier.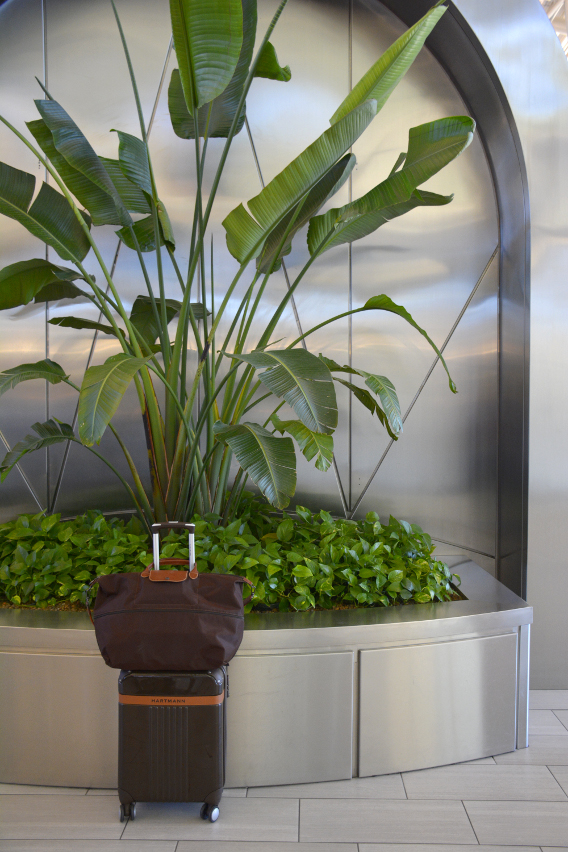 We arrived in Tampa just in time for lunch at Ybor City's Columbia Restaurant. It's been a family tradition to eat lunch at this Cuban/Spanish restaurant, established in 1905, for as long as I can remember. In fact, my grandmother gives us strict orders to plan our flights to land around mealtimes so we can stop at the Columbia and gorge ourselves on crusty Cuban bread, piles of zesty salads and bright, fresh Spanish cuisine.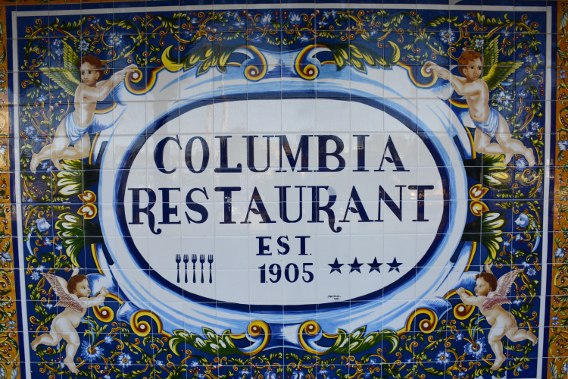 You might say our family is a little obsessed…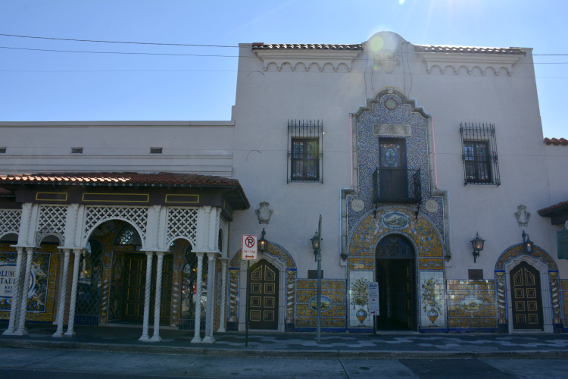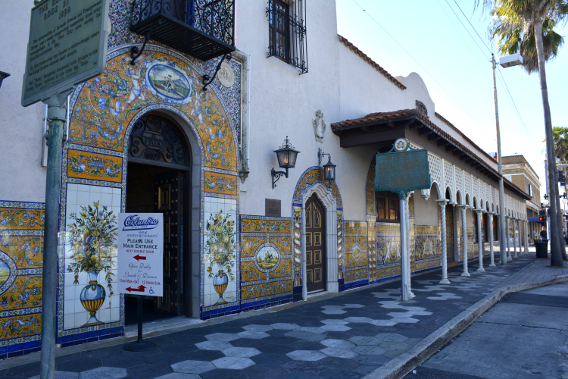 The original restaurant, opened in 1905, has some seriously stunning architecture, just dripping in original, hand-painted spanish tiles (most of them made at a little shop across the street).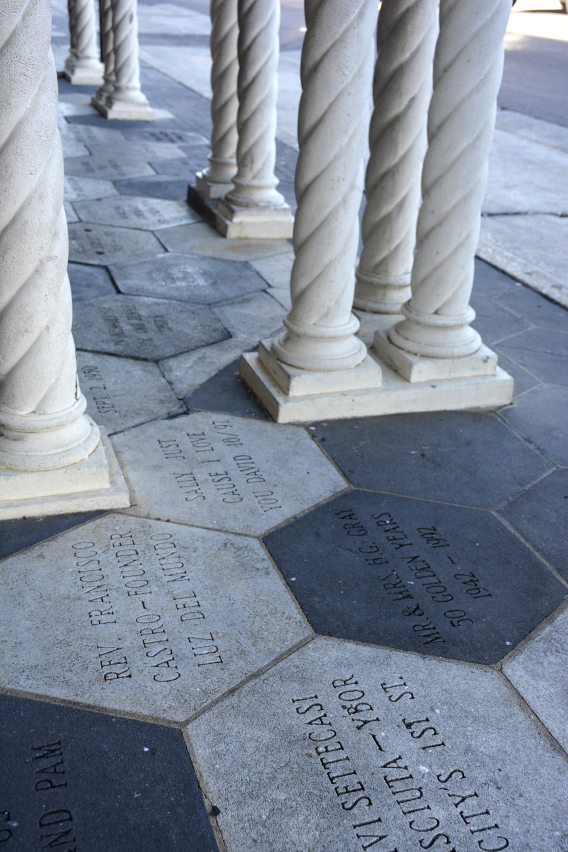 The restaurant has a rich and unique history and our family has certainly had our fair share of beautiful memories here.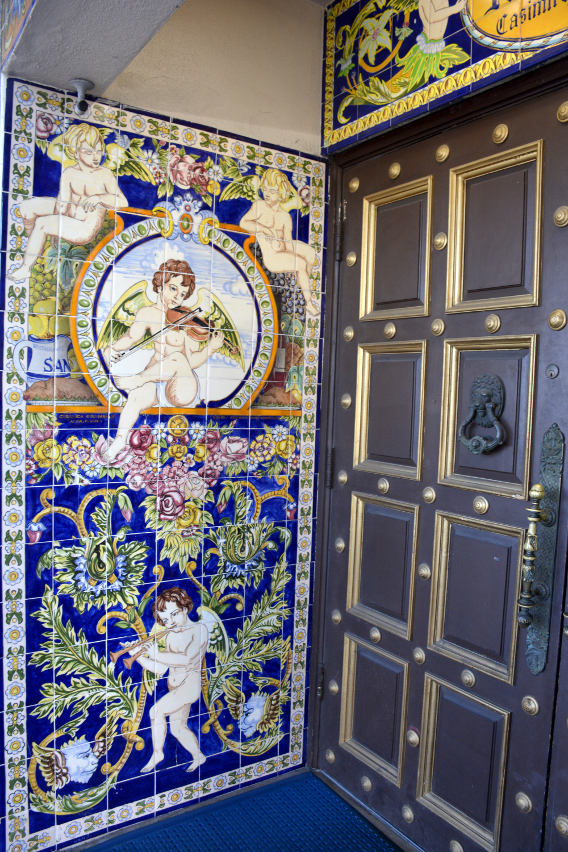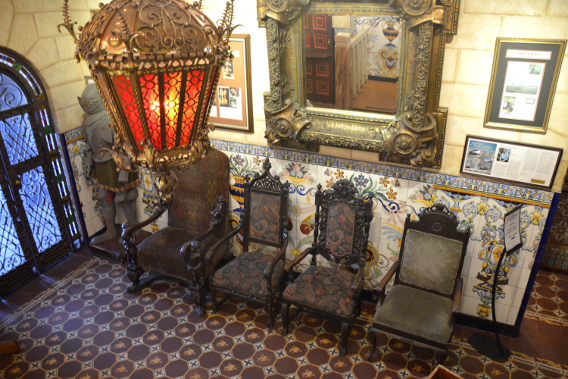 The decor is ornately Spanish with a bright, tropical flair but I'm always taken aback by how much the restaurant makes me feel like I'm really in Europe. Perhaps it's because the establishment is so old, but the ornate details and rich space truly feel like a different continent.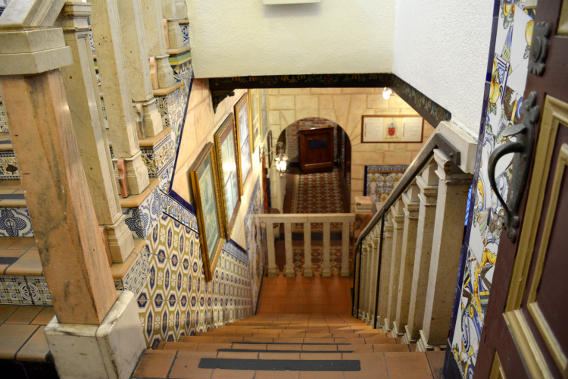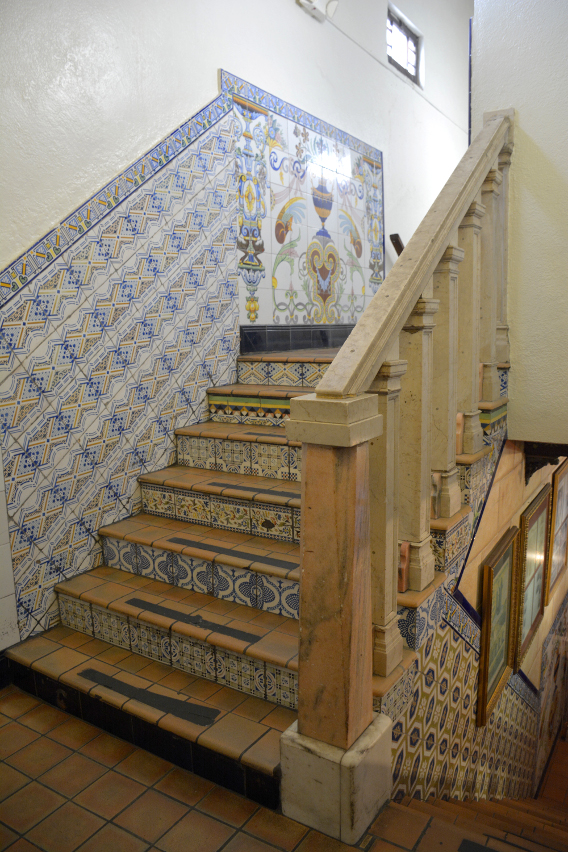 When you visit, plan to walk around a little before you eat to see all the details and craftsmanship that has gone into this legendary space. I could look at these ornate tiles for hours (they remind me so much of when Hubby and I visited the Delftware factory in The Netherlands two years ago).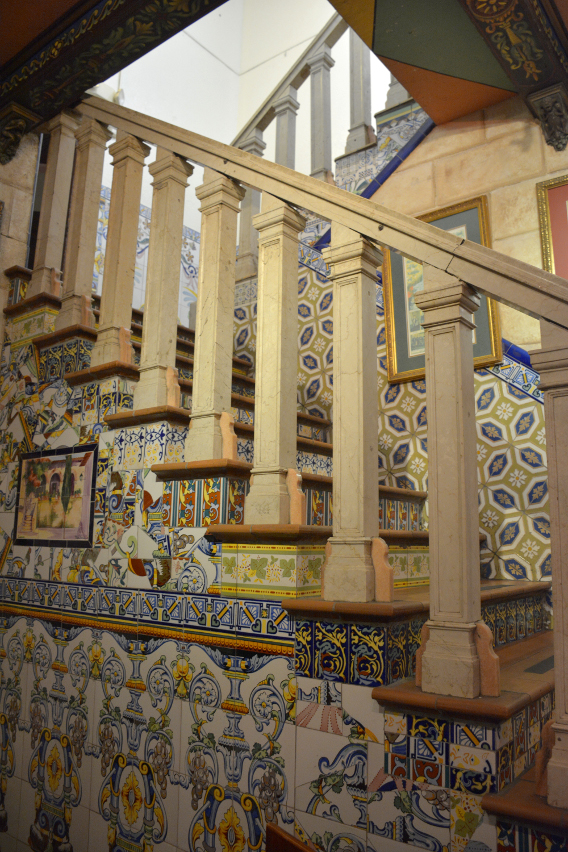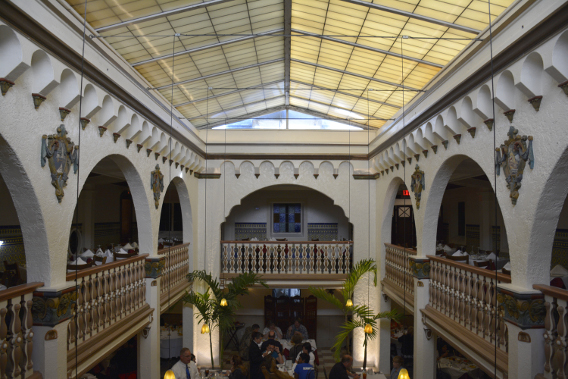 If you can, ask to be seated in the patio room. It's a beautiful space filled with tropical plants, a sprawling ceiling and lovely fountain. Resembling open-air restaurants in Spain, the patio is the perfect place to relax after a long flight!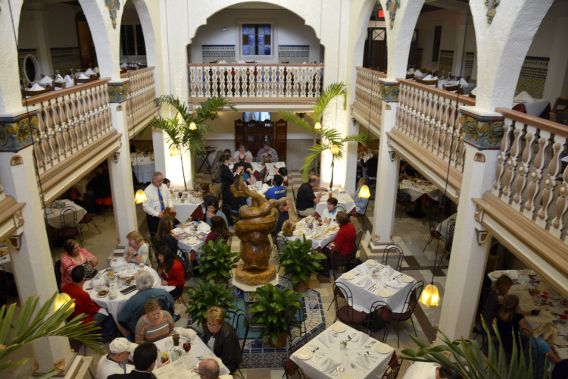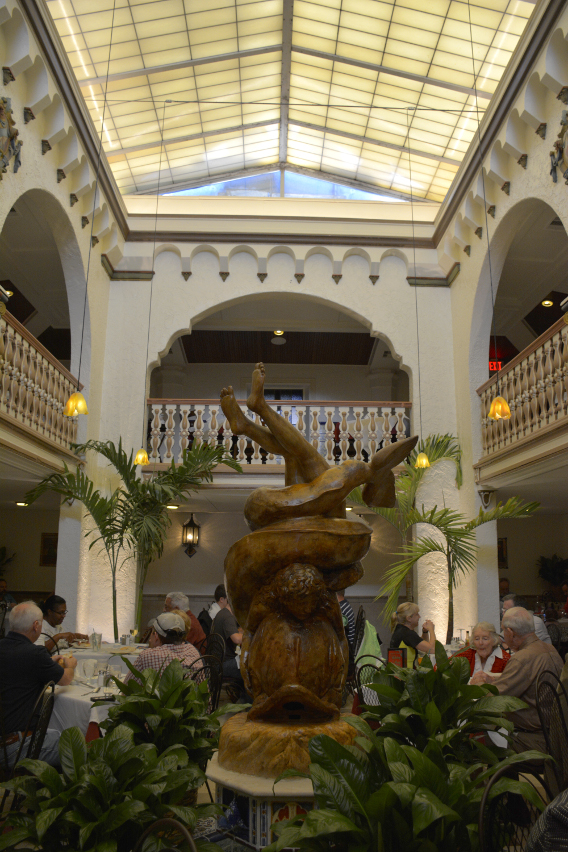 This "Love and the Dolphin" statue, installed in 1937, is a replica of a statue found in the ruins of Pompeii and is surrounded by a pool and lush plants in the center of the patio room.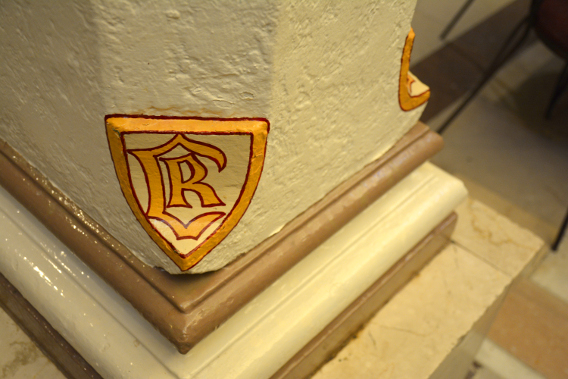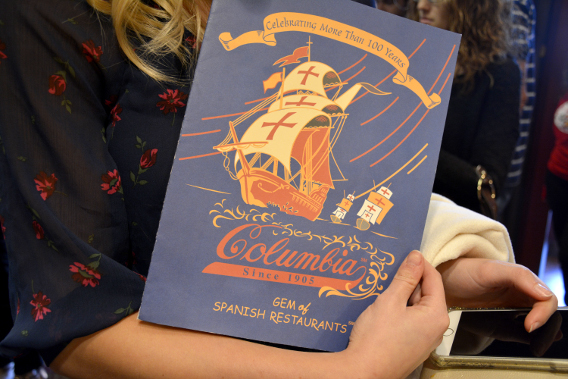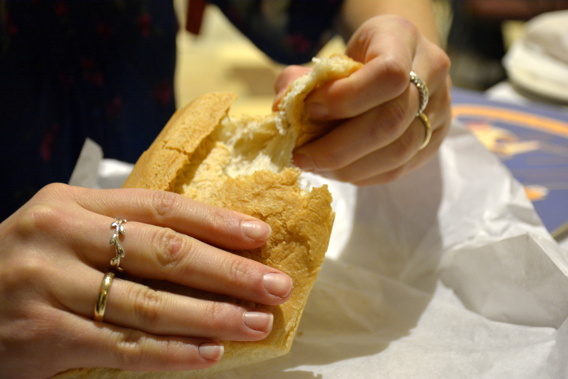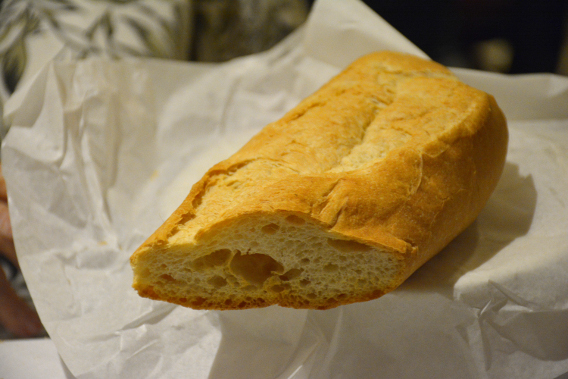 But you didn't want me to give you a history lesson — you want me to talk about some EPIC food, right? So what better to start with than my FAVORITE part of the meal: freshly baked Cuban bread! Made right in Ybor City, this Cuban loaf is the stuff of gourmet dreams. Crusty and flaky with a chewy interior… I could eat this everyday and die one happy woman. I gush about this bread all the time because it's just. that. good.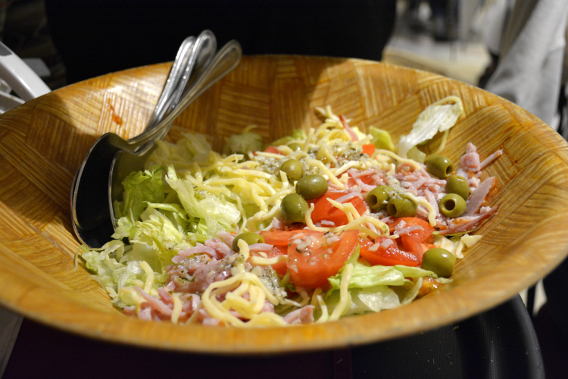 Tossed tableside, this is Columbia's Original "1905" Salad: a legend in its own right. This salad was named "One of America's Top Ten Best Salads" by the Salad Guy, Wiley Mullins in USA Today and once you taste the pungent, salty and vibrant concoction you'll understand why. This seriously savory masterpiece is a MUST TRY! Iceberg lettuce, julienne ham, swiss cheese, tomatoes, green olives, grated Romano cheese and Columbia's famous garlic dressing. The flavors are so well-balanced their memory haunts you for days afterwards. Luckily the Columbia includes the recipe for this salad in their cookbook for those who aren't planning a trip to Florida soon. Our family has also made a tradition of cooking the recipes in the cookbook (and it makes a unique Christmas present for the gourmand in your life)!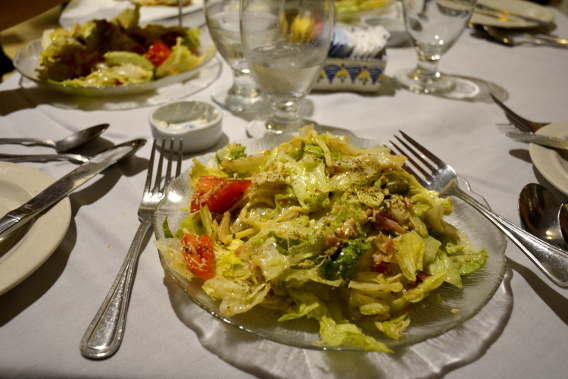 Oh heavenly 1905 Salad how I love thee!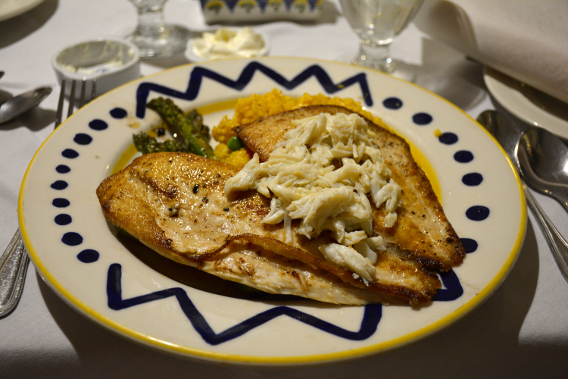 That day I tried a dish I'd never ordered before, the Pompano "Lido Key": a grilled pompano fish fillet topped with fresh lump blue crabmeat and drizzled in lemon butter. Served with yellow rice and asparagus.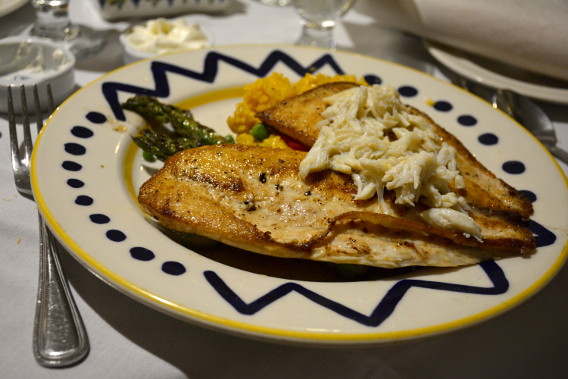 It was deliciously seasoned and very luscious!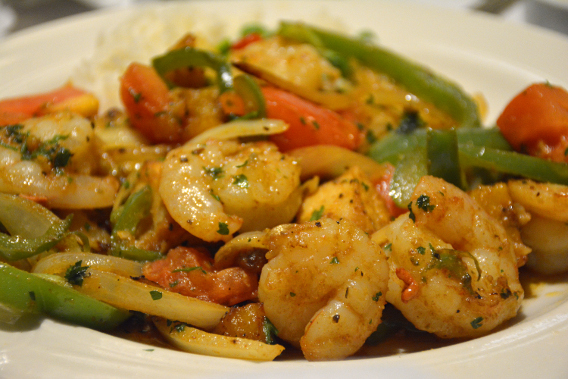 Em ordered the Shrimp Criollo: large wild-caught shrimp sautéed with olive oil, onions, tomatoes, ripe plantains, potatoes and spicy Spanish paprika and splashed with dry vermouth. It's like a Christmas fiesta on a plate with all those colors!
My grandmother (the birthday girl!) tried something new too, the Cannelloni de Langosta "7 Portes": cannelloni pasta filled with Maine lobster meat, shrimp, pan-seared scallops and sautéed shallots blended with a lobster sherry cream reduction and smothered in a lobster sherry Mornay cheese sauce. The dish was inspired by the Columbia owner's favorite restaurant in Barcelona, "7 Portes". Holy guacamole this was rich, indulgent and the sauce was divine for dipping some crusty Cuban bread into!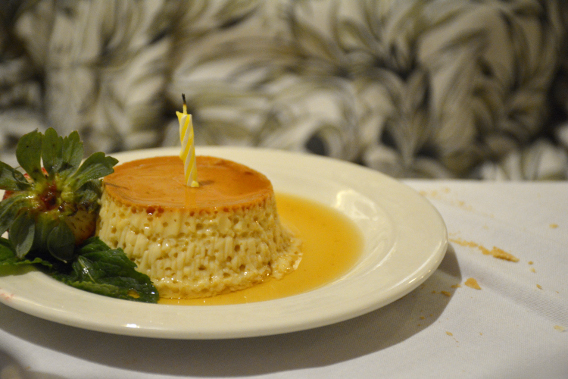 Since we were celebrating my grandmother's birthday, naturally she had to order her favorite dessert: the Columbia's Flan. Columbia uses a family-recipe from 1935 to make it's old-fashioned and divinely delicious flan (otherwise known as spanish caramel egg custard). My grandmother and I have many memories whipping up our own flan in the kitchen, trying to emulate this plate of airy custard perfection. Though we've come close, there really isn't anything like the Columbia's flan.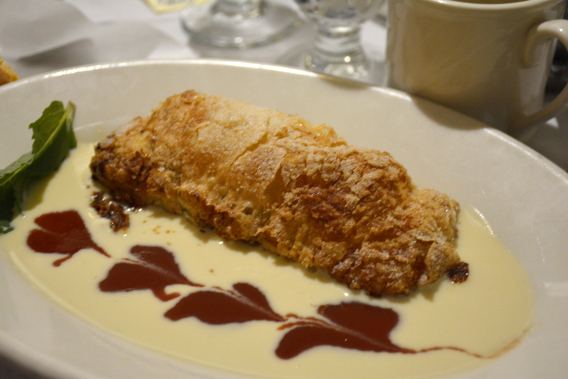 I tried a new dessert, the Guava Turnover "Carmita": guava and melted sweet cream cheese baked in a crisp pastry, dusted with sugar granules and swimming in a beautiful vanilla bean sauce. Very delicious and rich but huge for just me!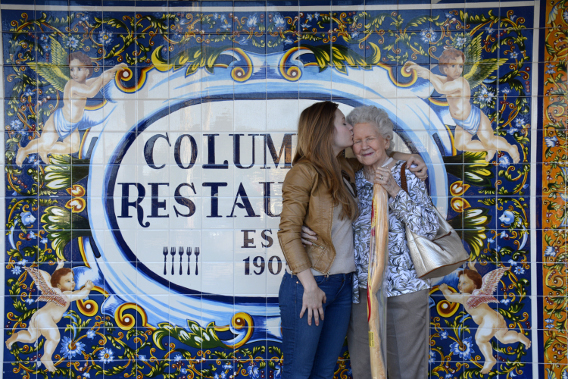 The Columbia is one of those restaurants where you really feel like family. After overhearing us gush and gush about our love for their cuban bread, our waiter brought us a gigantic four-foot-long loaf to bring home and bake!!! It was the perfect birthday present for my wonderful grandmother. And that's the sort of thing you can expect from the Columbia — a memorable meal served by amazing staff.