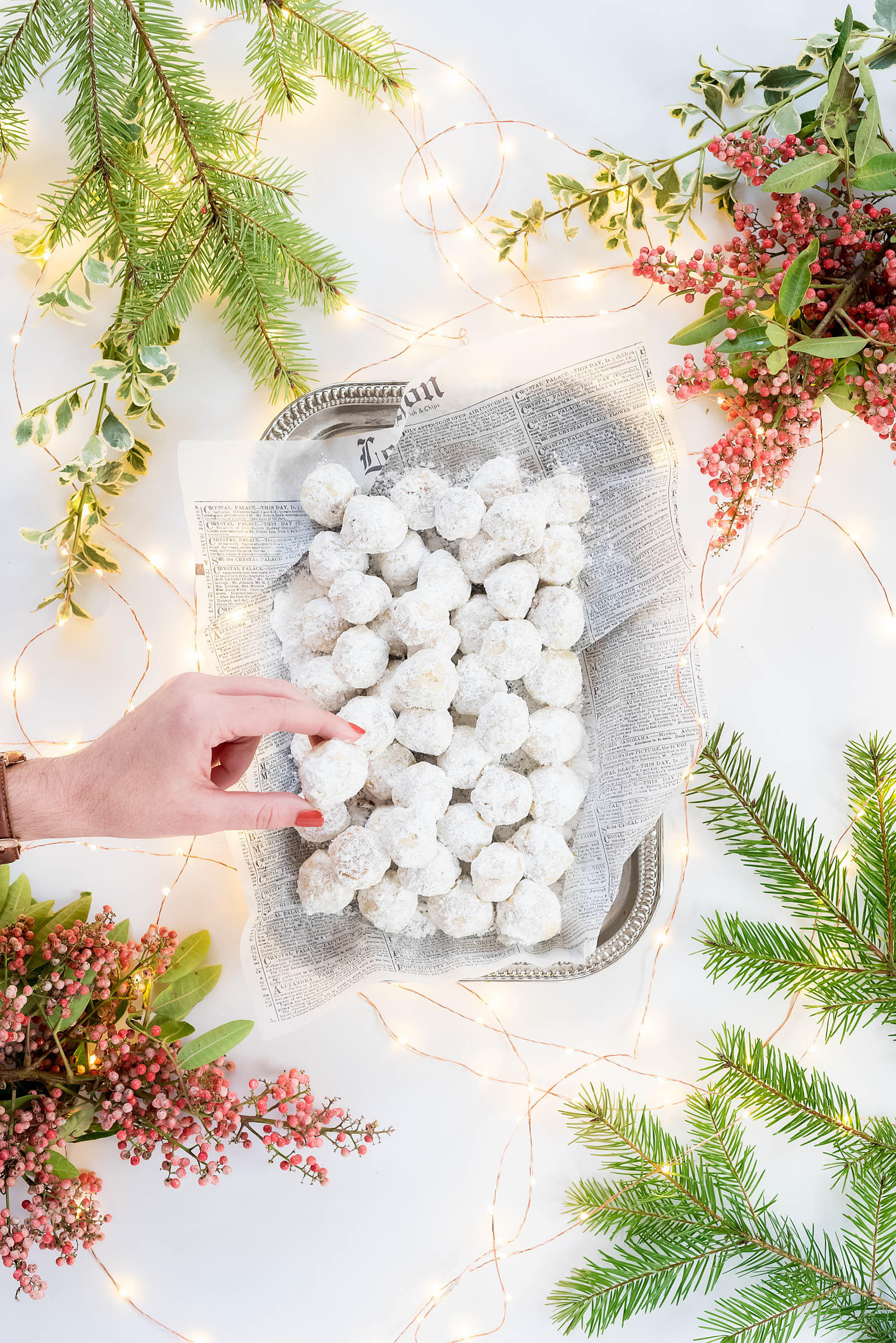 When it comes to holiday baking, I remember ONE very special recipe from my childhood above all others:
My Grandmother's Pecan Snowballs!
And ever since I launched this blog I've been dying to share this special family favorite with you. Why?
It's the sort of recipe you'll make once. Then again… then again, and again… until it inevitably becomes a family tradition for you too.
These cookies are THAT good.
And that EASY to make.
It's almost impossible not to fall in love with them!
And, given what a rough couple of weeks my grandmother has had since Thanksgiving, I thought it was only fitting to share this very special holiday recipe with you this year. May it fill your home with as much warmth as it has for my little family.
Flavor-wise these are very similar to a traditional shortbread cookie (another cookie recipe I love to make around the holidays!) but given a southern makeover with buttery pecans and a dusting of powdered sugar to resemble snowballs. They're perfect to whip up this week for unexpected guests — they never take me more than 40 minutes to make, start to finish! They'll seriously WOW your guests AND save you time (you can freeze these cookies ahead of time and thaw them before serving too!).
There's just something about this sweet, melt-in-your-mouth cookie that just SCREAMS holiday magic! No Christmas season is complete for me unless I've made at least one batch of these…
So what are we waiting for? Let's get baking!
My Grandmother's Pecan Snowball Cookies

Yields Roughly 30 Cookies
1 Cup Butter
1/2 Cup Confectioner's Sugar
1/2 Tsp Salt
1 1/2 Tsp Vanilla Bean Paste*
2 1/4 Cups All-Purpose Flour
1 Cup Chopped Pecans (Roasted, if possible)
1/3 Cup Confectioner's Sugar for Dusting
Preheat oven to 350 degrees Fahrenheit (175 degrees C).
Cream the butter in a large stand mixer (or with a handheld one) with 1/2 cup confectioner's sugar. Add vanilla bean paste and mix well.
Next add the flour, salt, and pecans. Mix until large crumbles form. Then with your hands, take a little less than a tablespoon of batter and roll it into a ball and place on an ungreased cookie sheet.
Bake in preheated oven for 7 minutes. Rotate cookie sheet and bake for about 7 more minutes or until lightly golden on the bottoms (hint: they're better undercooked than overcooked). While the cookies are still hot, lightly toss them in the 1/3 cup confectioner's sugar. Once the cookies have cooled completely, lightly toss them in the confectioner's sugar for a second time to finish their dusting.
Serve with a smile and watch at these cookies disappear in SECONDS!
*Long-time readers of this blog know I prefer to use vanilla bean paste in place of vanilla extract in my recipes. It adds a richer flavor and beautiful vanilla bean flecks to any batter but feel free to use vanilla extract instead if you can't find the paste!
Pro Tip: Don't over-chop your pecans! Leave them bulky and chunky to give a surprisingly delicious crunch to these melt-y cookies.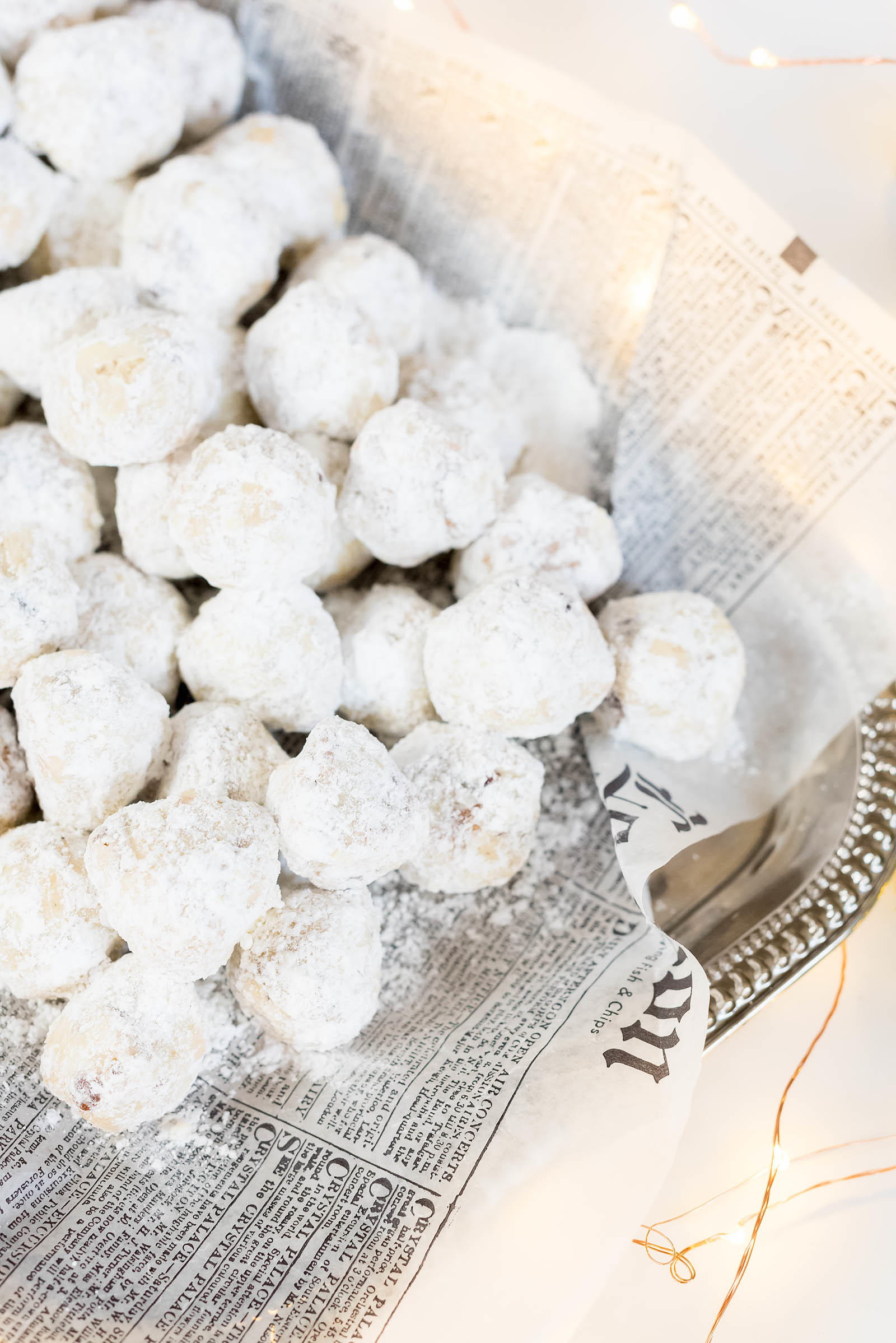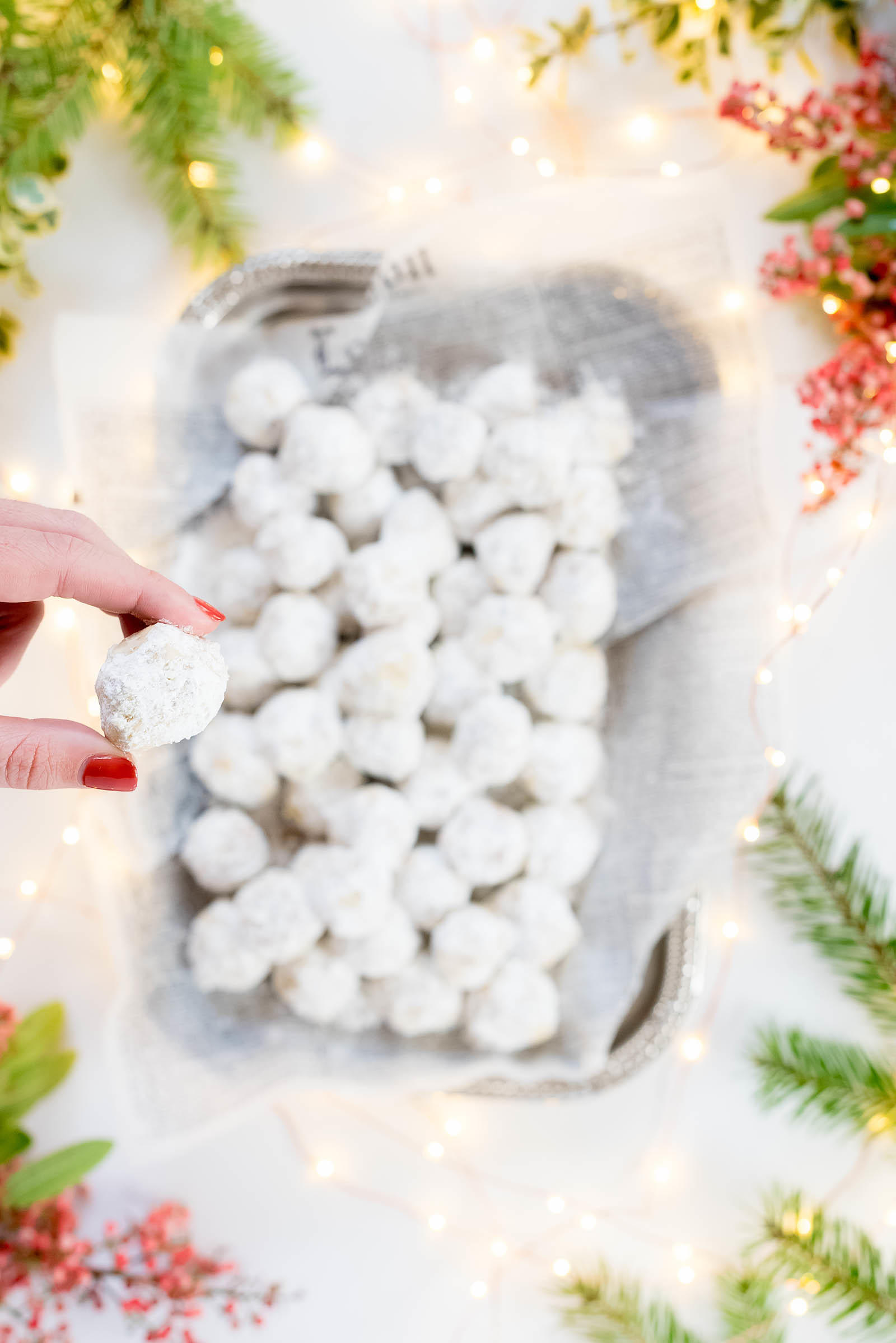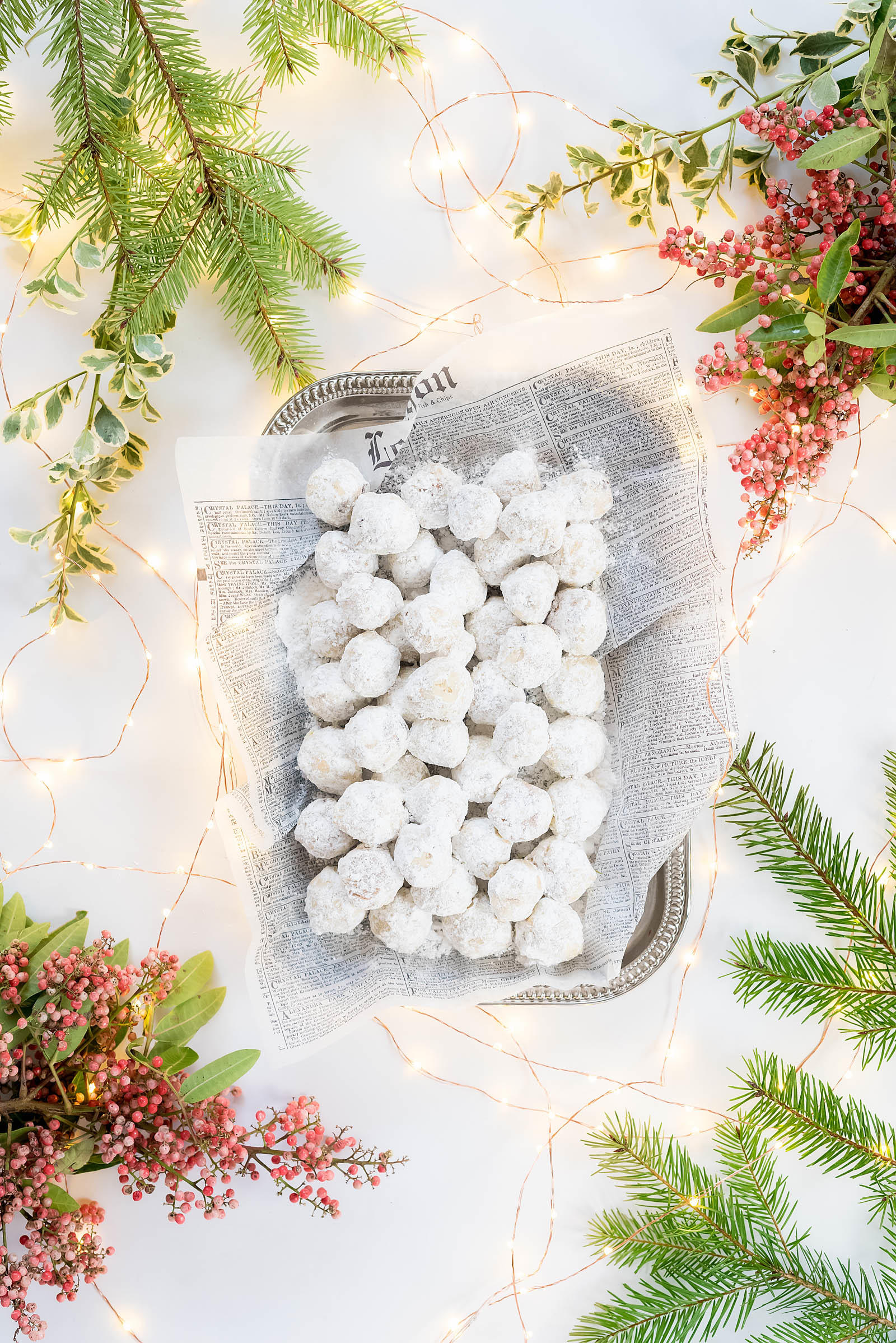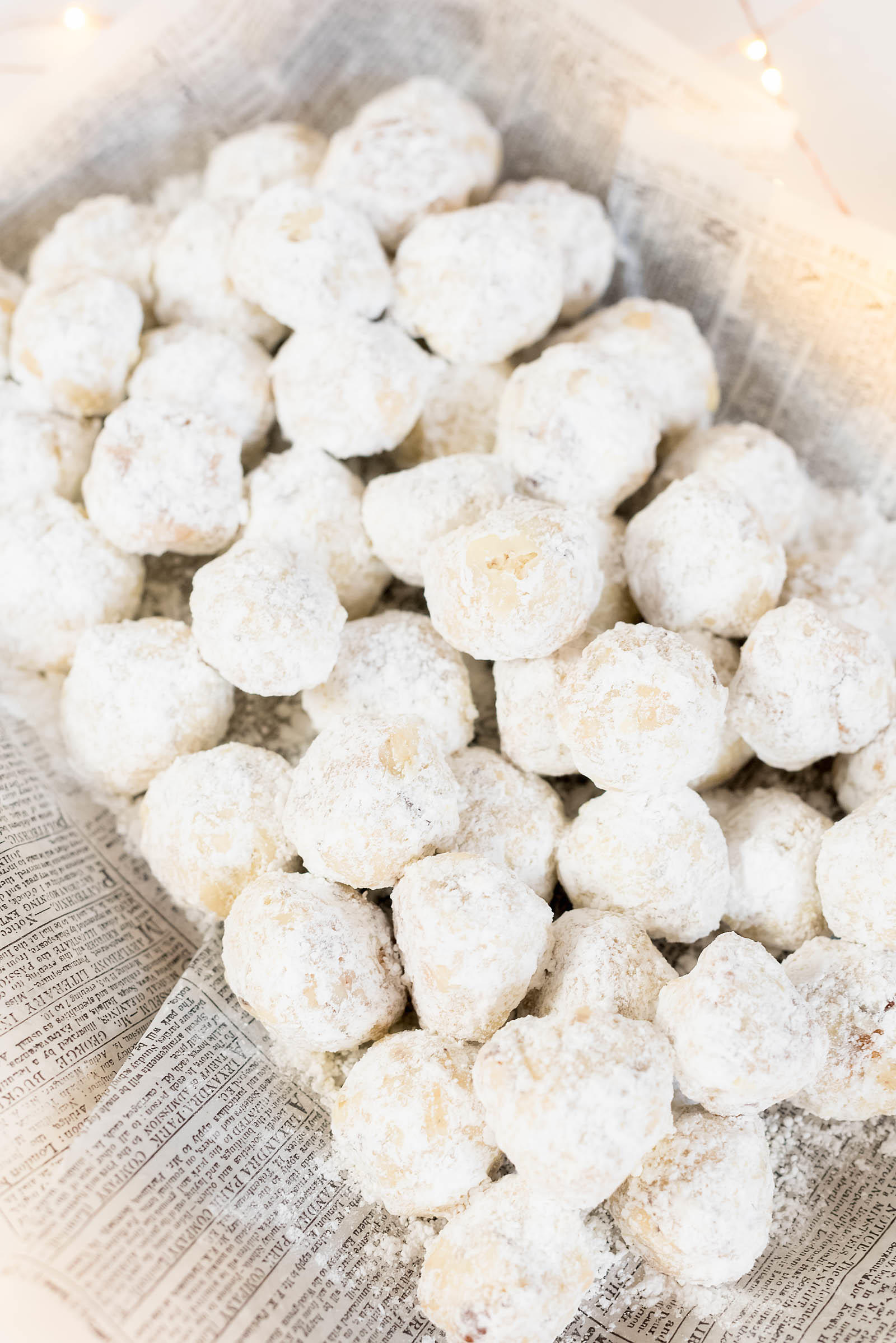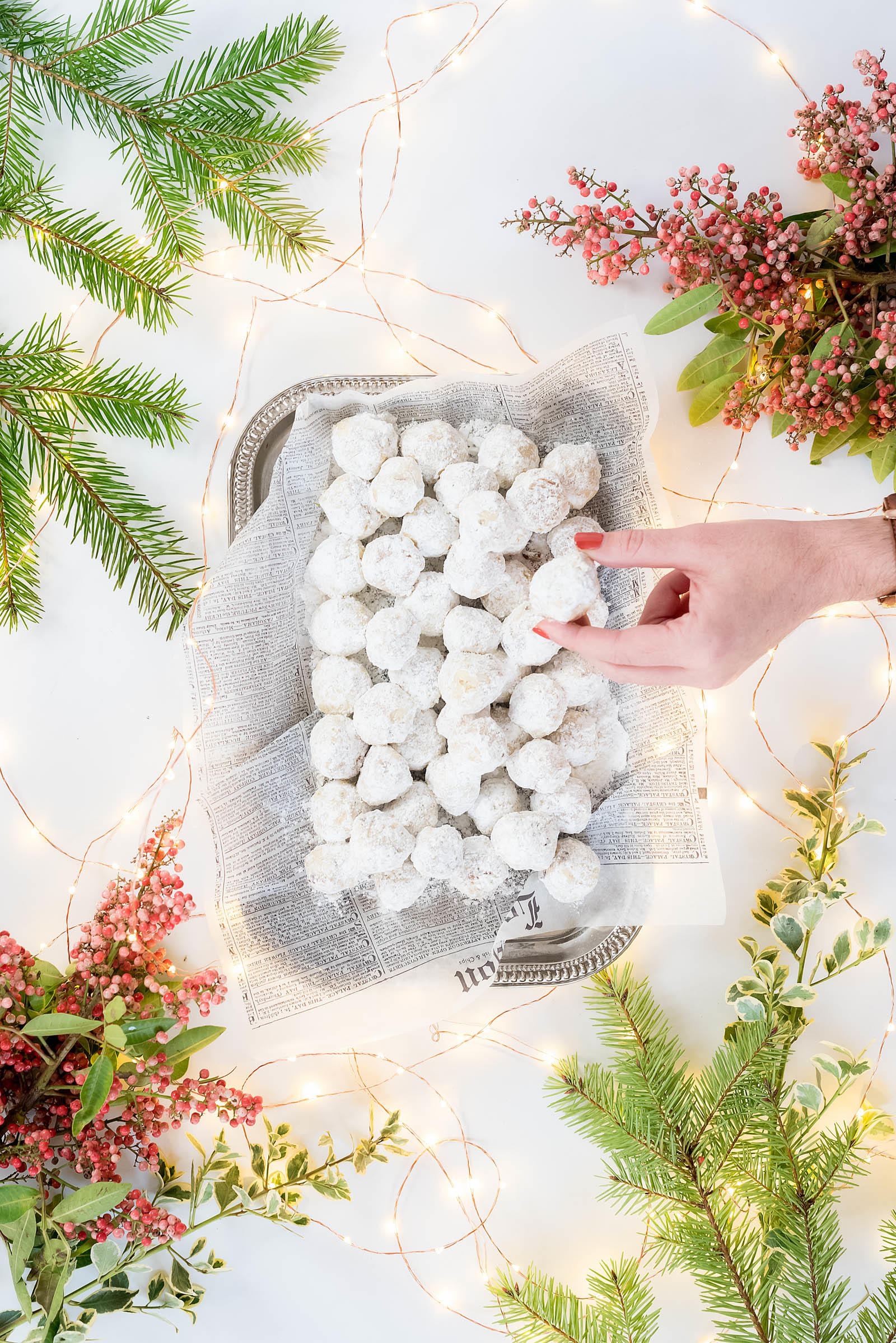 Don't forget to share your Pecan Snowball Cookies with the #SedBona tag on Instagram and Twitter!